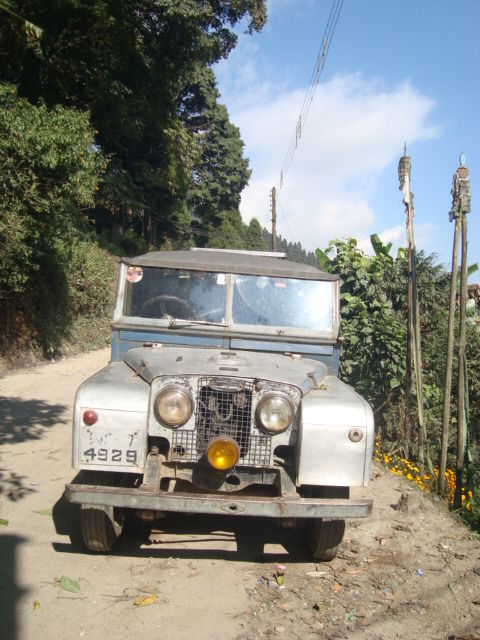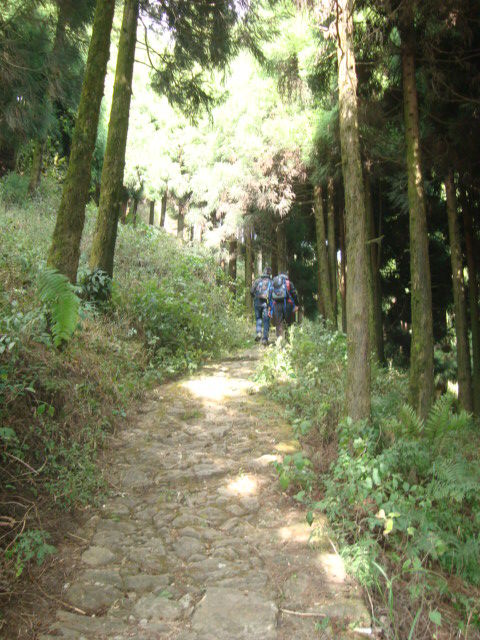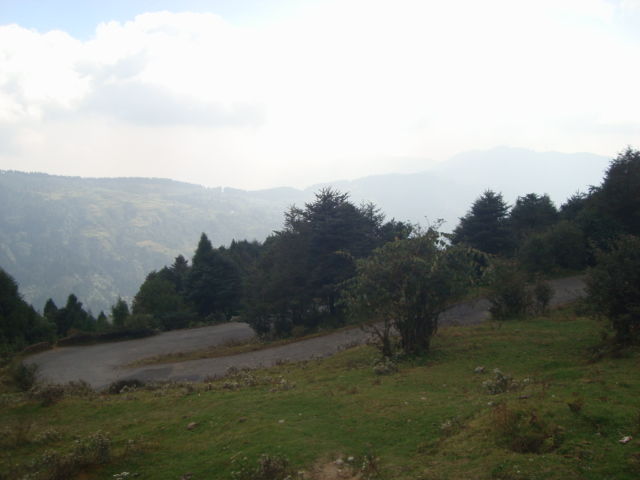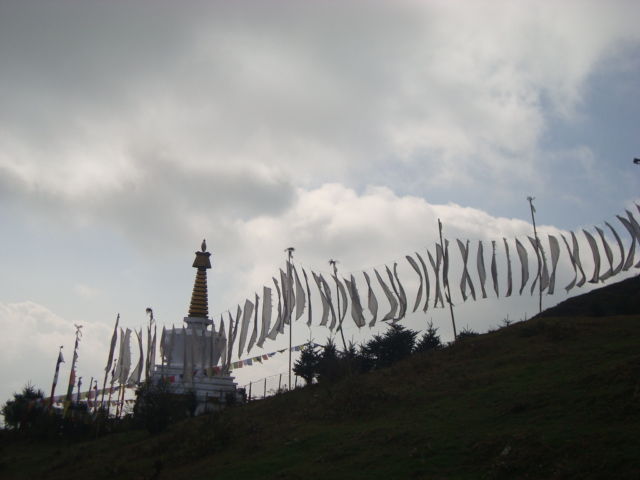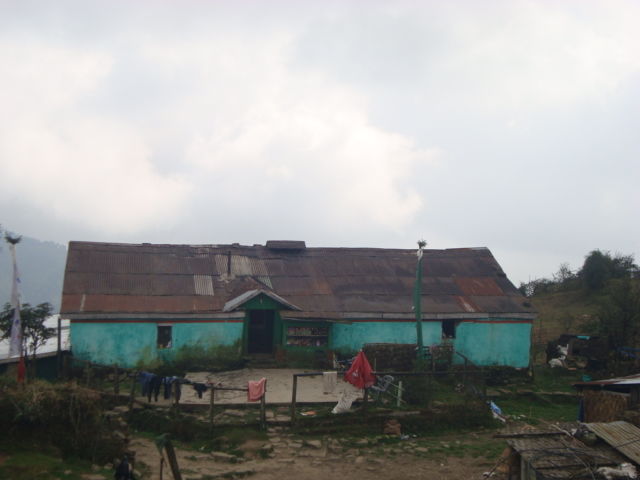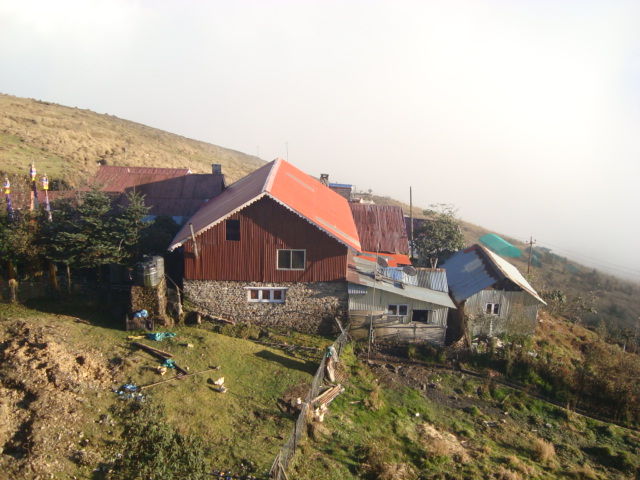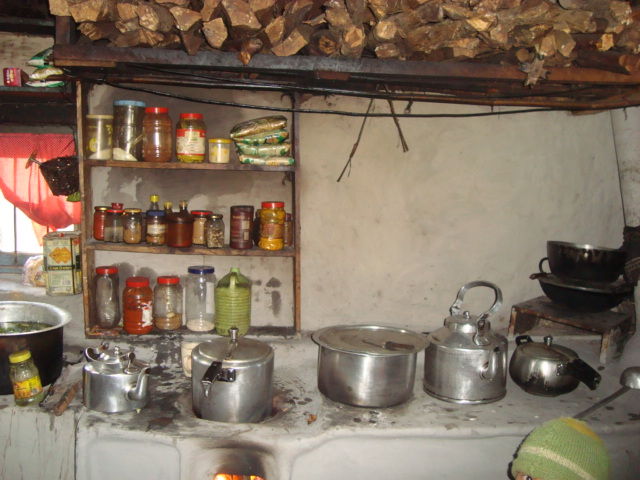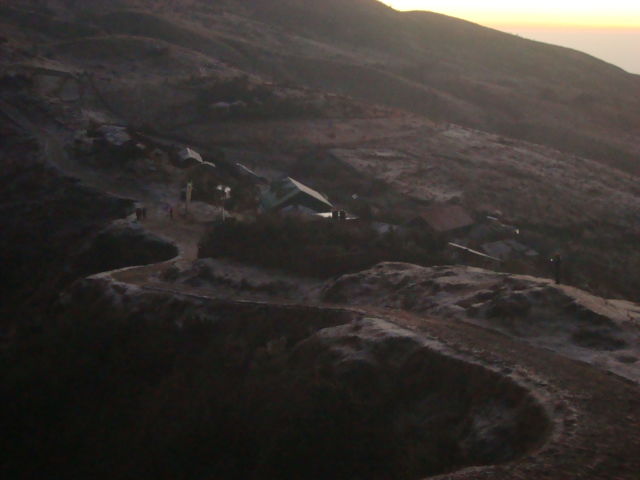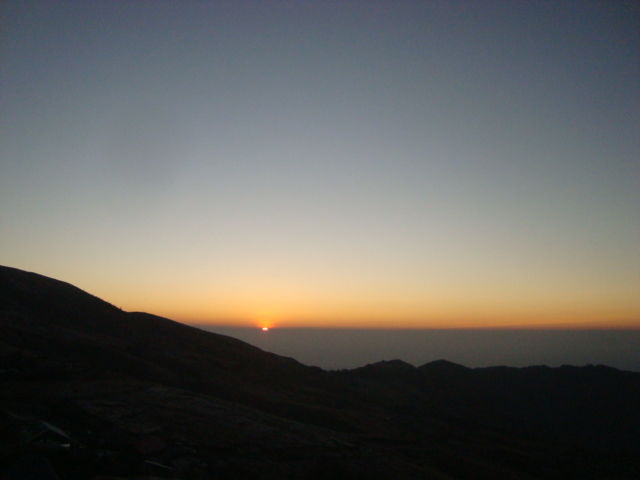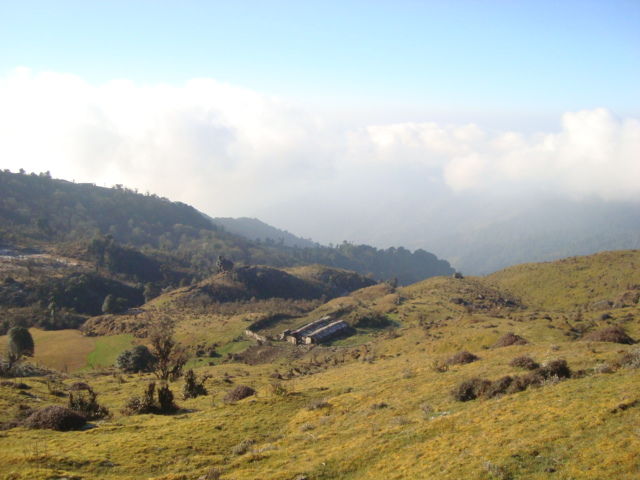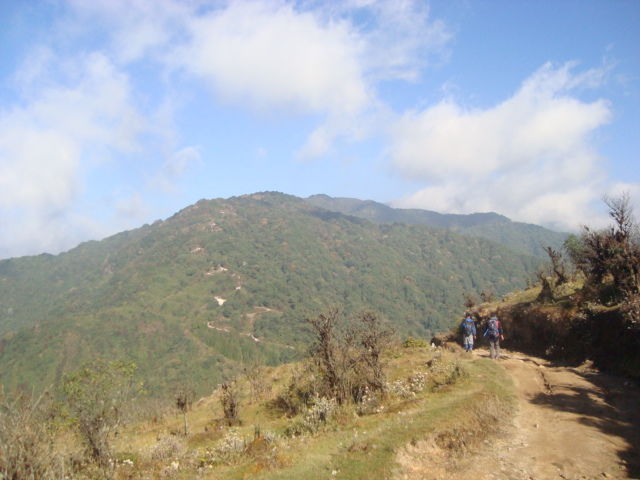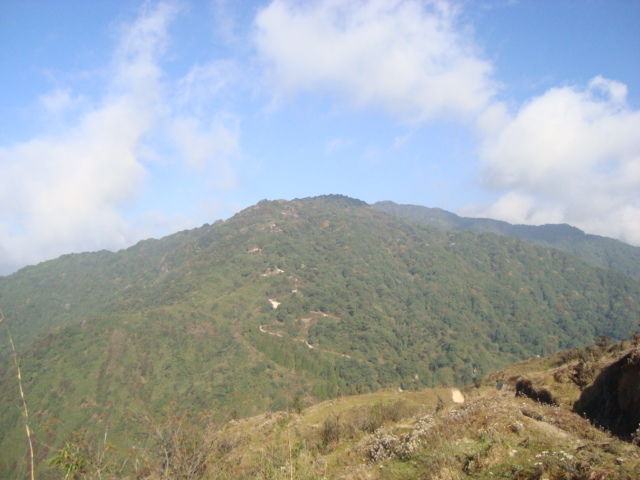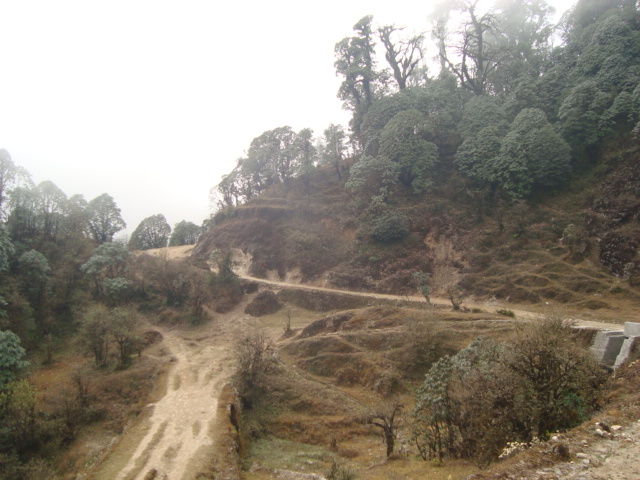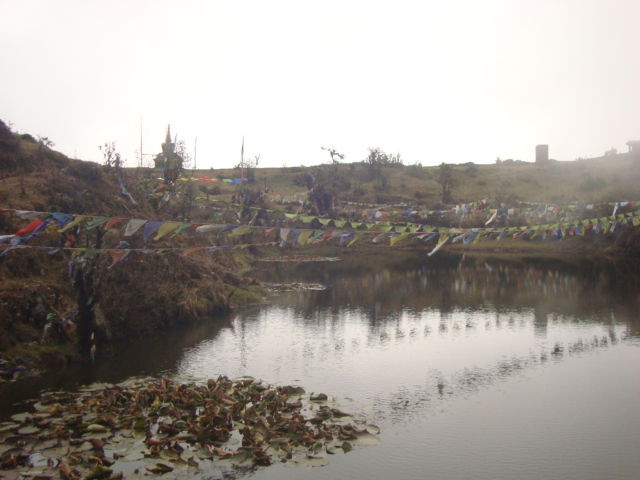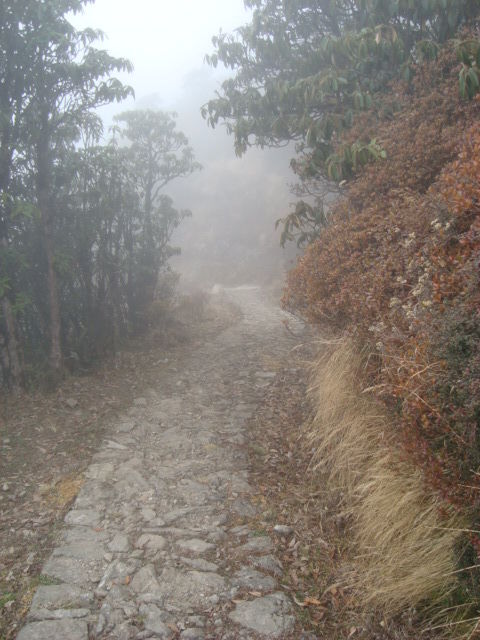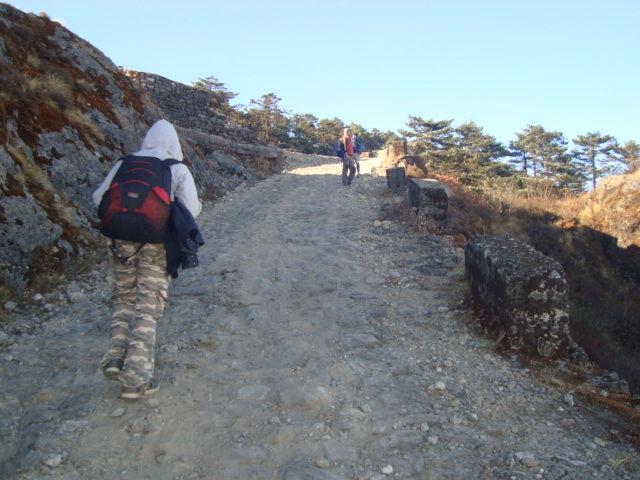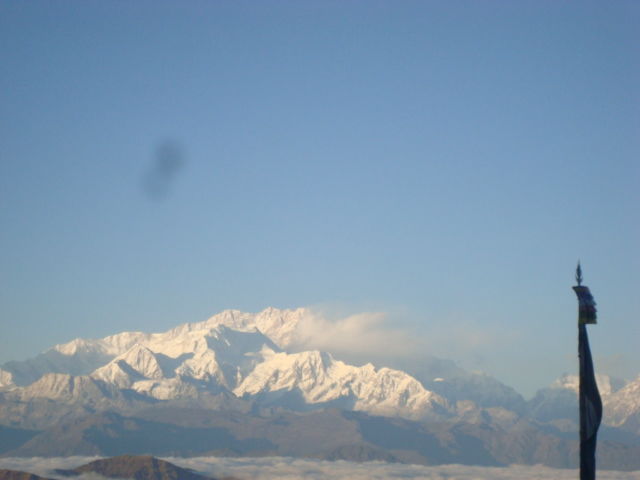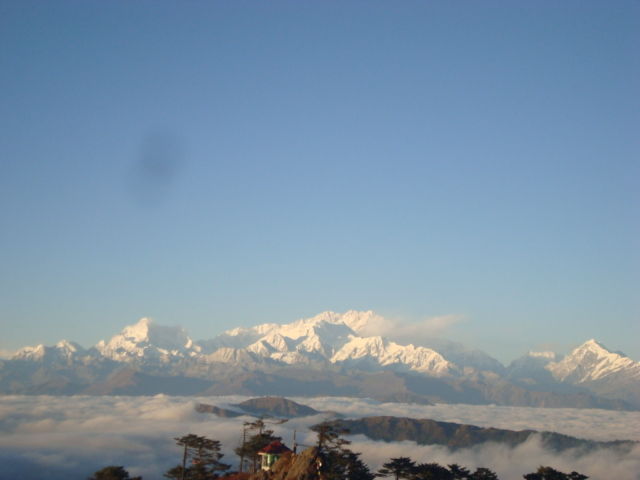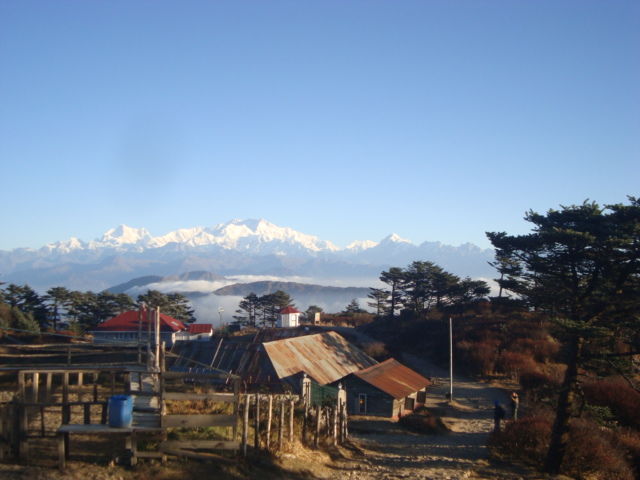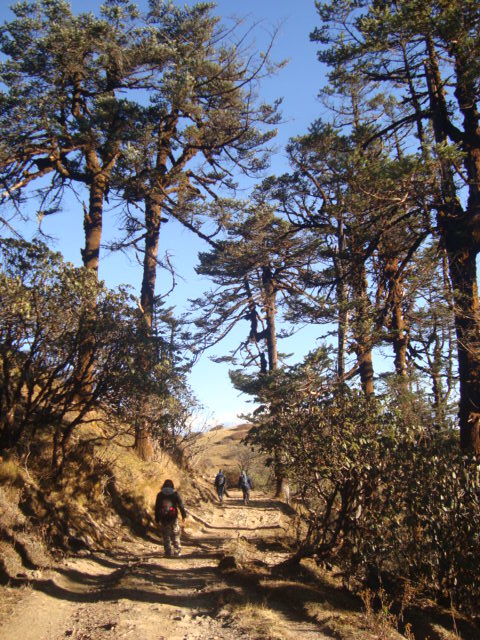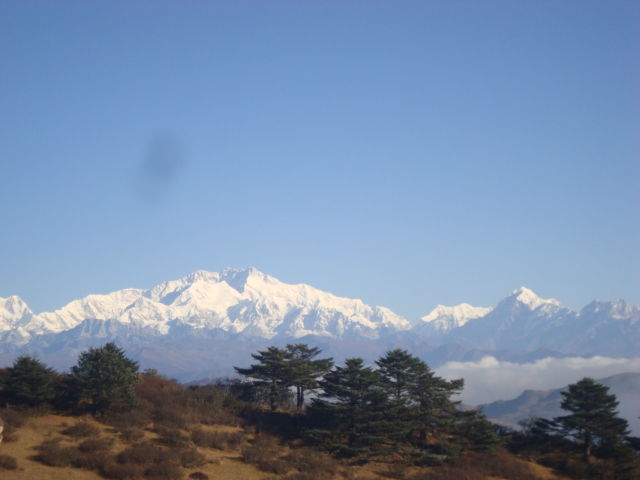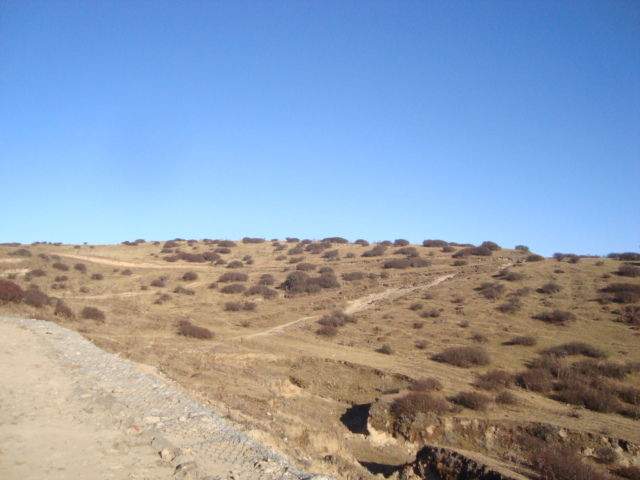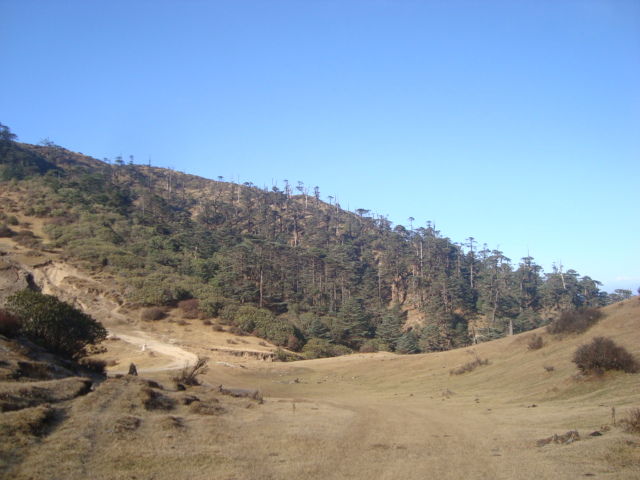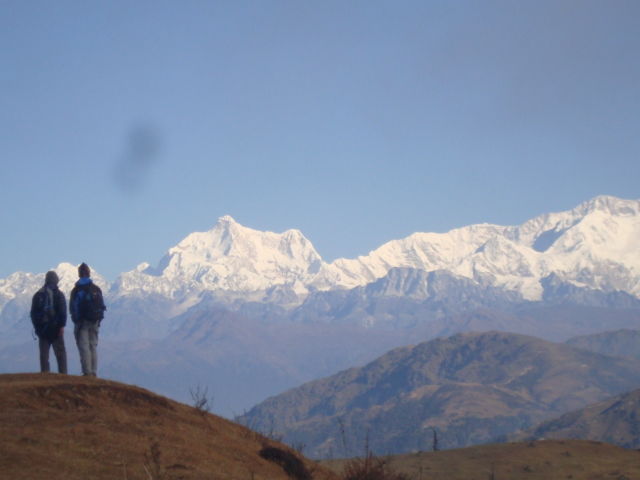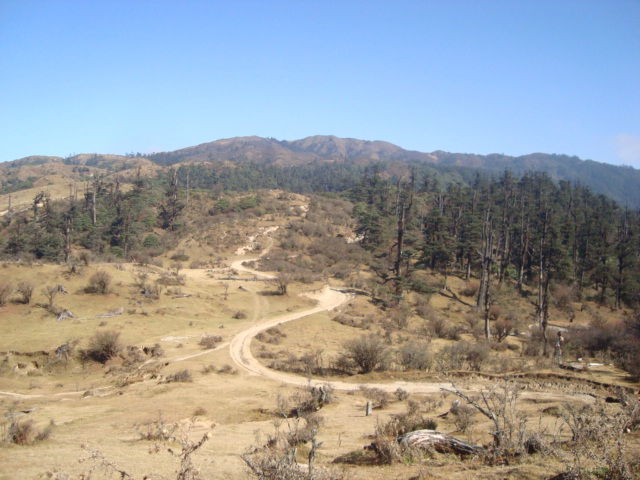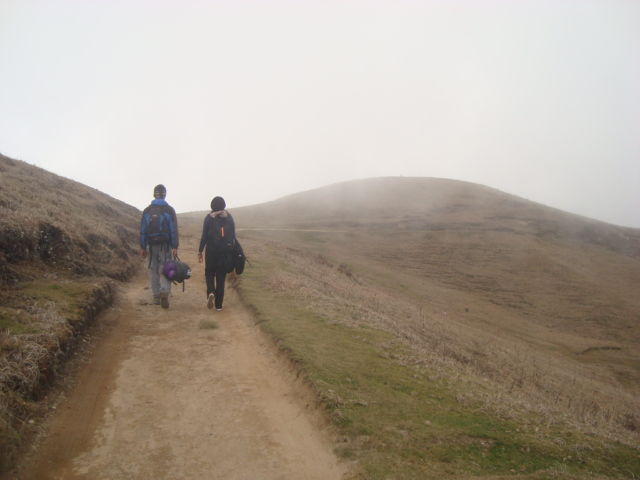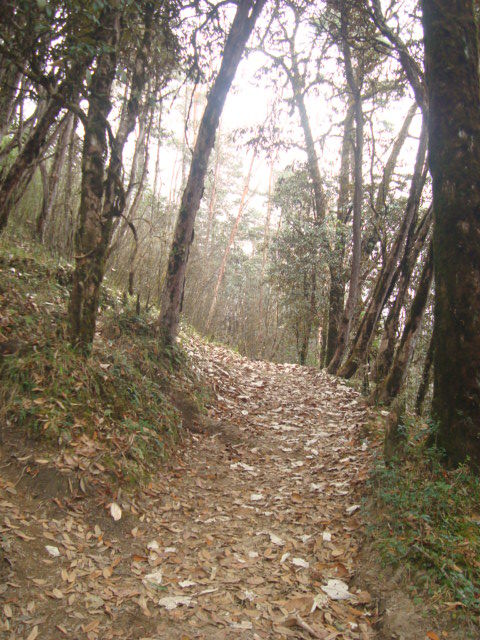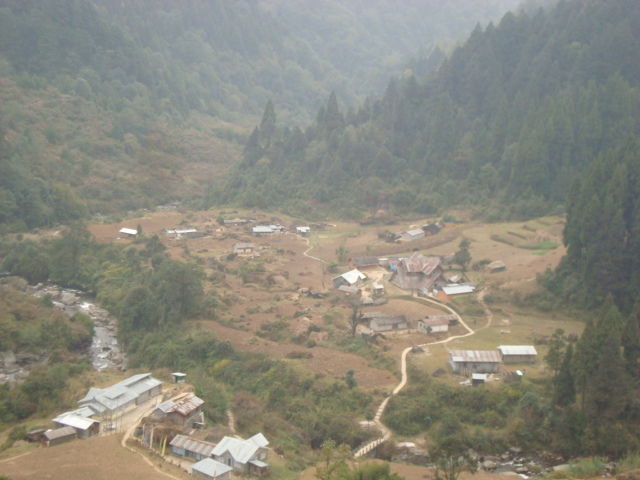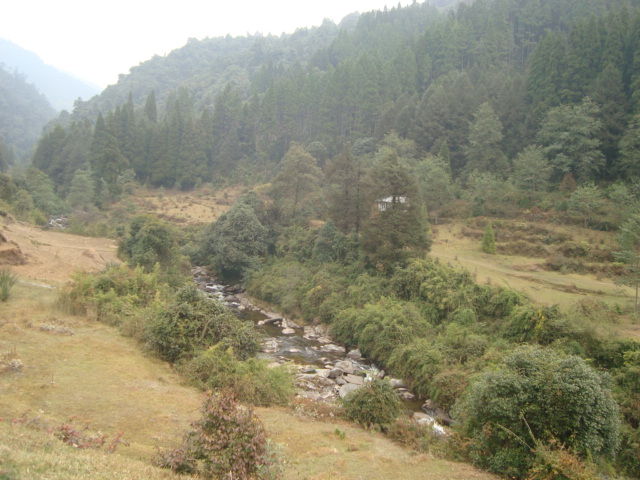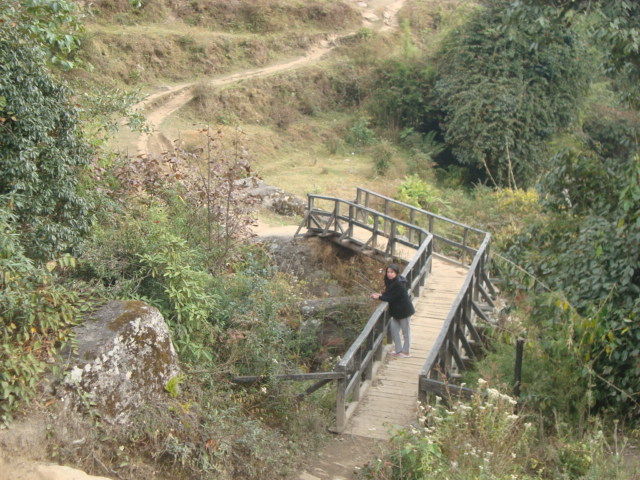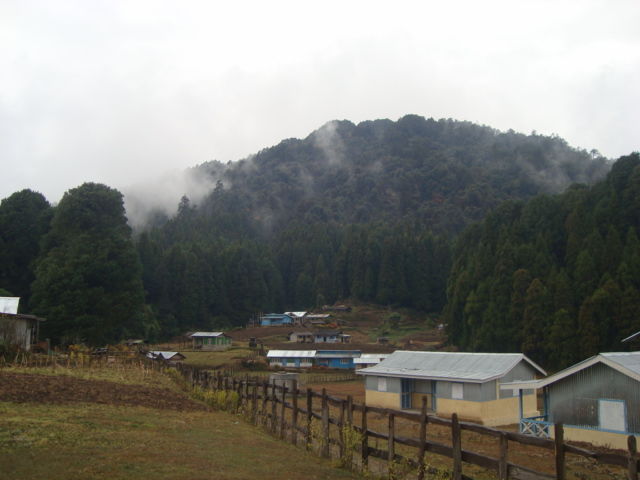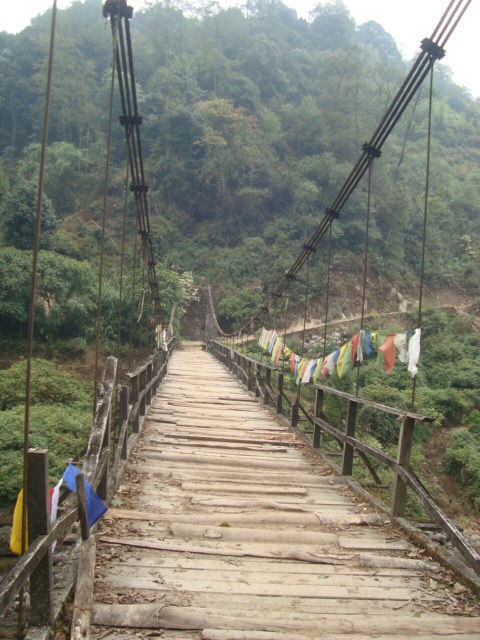 You have to do a trek yourself to know what it is because somewhere in the bottom and the summit lies the mystery to the answer as to why people trek.
The Singalila Ridge trek is probably one of the most scenic in the country. The trek ranges from an altitude of 6500ft to 11,929ft; temperature of toasty 18 degree to sub zero degree; distance of 12 to 23 kilometres per day, and walking hours of five to nine per day. The trek is through the Singalila national park, home to endangered Himalayan species such as red panda and moon bear and the fauna ranges from silver fir and rhododendron to bamboo groves. The best part about the trek though is the view of the majestic Himalayas. At one glance you can see peaks of Arunachal, Bhutan, Sikkim and Nepal. I started my trek from Manebhanjang, which is a small village about 26 kilometres from Darjeeling.
Day 1 – After arriving in Manebhanjan, we met our guide, bought our entry tickets and headed for Chitre, a small village about 3 kilometres from the start point of the trek. The climb is quite steep through tarred roads and takes a little more than an hour and a half. We stopped for a nice tea break here before continuing our journey to Lameydhura, which is 3kms from Chitre. This is a more gradual climb and takes roughly 1.5hrs. T his is a settlement of about 5 or 6 huts where you can stop for lunch break of basic noodle soup or bread and eggs. By the time we reached Lameydhura the mist had settled in and we could hardly see a thing by the time we reached Meghma, which is 3kms from Lameydhura. Meghma is a bordering village between Nepal and India and houses a monastery built in 1950s. From Meghma the road that forks towards left through Nepal takes you to the village of Tumling, a 2km hike. The village houses a few lodges that serve as a night halt for the trekkers. We reached Tumling by 3.30pm and settled into our basic but clean and comfortable room. The weather had cleared up by then but the mountains were still not visible. Spent the evening exchanging stories with other trekkers and had an early dinner and called it a night.
Day 2 – Woke up early to catch the sunrise from Tumling and to see the mountains change the color. We were rewarded with a fantastic morning with no clouds and great view of the surrounding hills and the mountains. We had our breakfast by 7am and started our journey towards Gairibas through Jhaubari in Nepal. The first 3kms in this part of the trek is through the meadows of Nepal and then the next 3kms to Gairibas is a very steep descent so the last 3kms does take awhile. Gairibas has a BSF camp and a few lodges that some trekkers use to halt and go bird watching. We just stopped for some tea before climbing 2kms uphill to a settlement called Kaiyakatta. From here the trail is almost flat and the 4km trek to Kalipokhri is relatively easy. Kalipokhri gets its name because of the almost black colored pond that is situated in this village. We stopped here for some noodle soup lunch. A lot of trekkers halt here before continuing their journey to Sandakphu. We however, did not want to stop here so continued our trek to Bikheybhanjang, which is 2kms from Kalipokhri. From here the next 4kms is very steep climb to Sandakphu, it is probably the toughest part of the trek. However the view that greets you in Sandakphu makes the climb totally worth it. Sandakphu gives a 180 degree view of the Himalayas, at one glance you can see some of the world's highest peaks. Sandakphu has some govt and some private lodges and its better if you do booking of the place earlier and go.
Day 3 – We knew that the next day was going to be a 21km trek so we started by 7am from Sandakphu towards Phalut. This part of the trek till Sabargram, which is 14kms from Sandakphu is the most scenic part of the trek. You have the Kanchenjunga on the right and Everest following on the left. The trail passes through rhododendron forests and lush green meadows. There is no settlement in between apart from a BSF camp. Sabargram also is just a forest hut that serves some basic food. From Sabargram the route forks left and you have a relatively flat trail for another 6kms. The last 1km to the summit of Phalut is a very steep climb. Phalut means barren hill and this hill has no trees and thus the wind is very strong here. There is just the govt and forest trekker's hut here. The view point is a 10minute climb from the hut and the highlight of Phalut is that the Kanchenjunga is the closest from here in the entire Singalila ridge.
Day 4 – The next day's trek was all downhill through bamboo groves and sub alpine forests. The distance we covered on the fourth day was 15 kms in about 4 hours. The downhill climb at times is quite steep and slippery so it does have quite a bit of strain on your knees and calves.  A 4 hour walk in dense forest and then we suddenly came across a clearing in the valley, this was Gorkhey. A picturesque village set in between hills covered with pine trees, with a river running by at the side, farms with local vegetables and tiny little cottages. We decided to halt here for the day and relax our sore muscles and basically soak up the view and the hospitality of the locals. In the afternoon we went for a walk by the river and came back and enjoyed local rice beer. The stay was clean, the view great and food although basic was delicious. We needed that one day's luxury after the trek.
Day 5 – We wanted to leave early so that we could catch a cab back to Darjeeling from Srikhola but because of the rain we could not leave before 10am. Once the rain stopped a bit we started our 14km hike to Srikhola. This isn't very easy trek as there are equal number of steep descents and steep climbs through slippery roads (thanks to the rain). However you come across very nice villages, one of them being Samaden, this village looks right out of a fairytale. Once we reached Srikhola we found that there were no cabs so had to walk extra 7kms to Rimbik. This is a fairly easy walk through small villages and flat roads. Rimbik is a village with very few things to see, so we decided to take a cab at 4pm and made the 3 hour drive back to Darjeeling.
A few things that you need to keep in mind for this trek.
Although the trek is rated as easy to moderate, there are places which are very steep so be prepared for such stretches.
It can get very cold at night so woolens are a must and its mountains and weather cannot be trusted so do carry waterproof clothing and rain gear
The accommodations are basic so do not expect heaters, geysers, TV, room service etc
There is no electricity in almost all the places on the trail, although most lodges have generators that they switch on for a few hours in the evening
Food will be very basic vegetarian meals and eggs are available, no fancy stuff and no meat is available
You will not find mobile network till you reach Srikhola
You are not allowed inside the park without a guide
It's a national park so keep it clean and do not litter