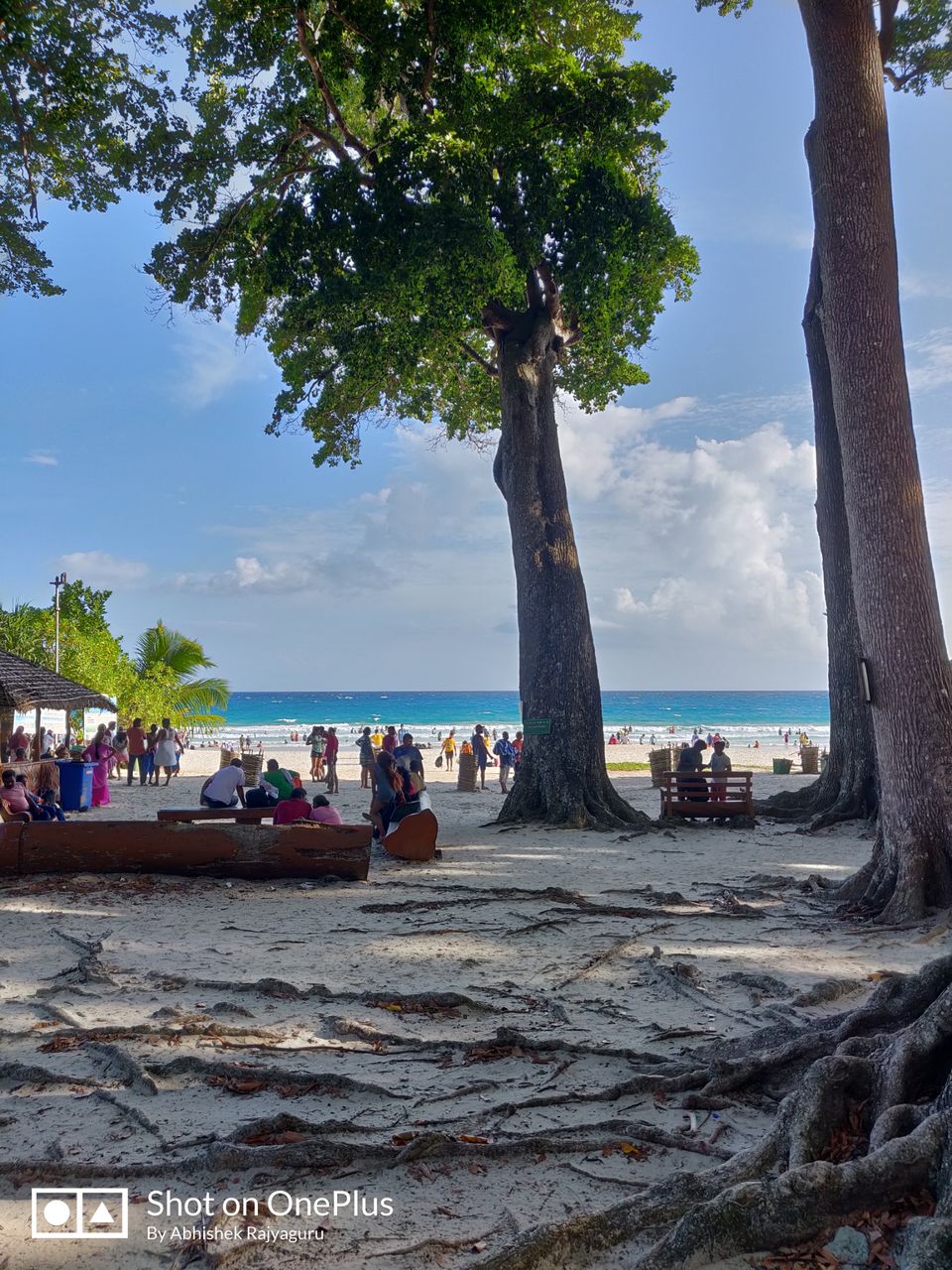 DISCLAIMER: Internet barely works in any of the islands, so please don't expect highly quality social life. Only 2G works here and 90% be dependent on the WiFi provided by the hotel you stay in.
Hey folks, before I start this blog, let me clear few things about your travel to Andaman Islands. First things first, please plan your trip well in advance and then book your ferries, stay and cabs a week before your journey begins through traveling websites like tripoto, because the tickets for the ferries should be booked 4 days before you take the trip and also it will prevent you from the cab drivers ripping your pockets.
We were five of us going on trip. Abhishek, Bhargav, shristi, Roktim and surabhi.
Day 1: We had an early morning flight from Bangalore to port Blair, so that we don't waste one day of our trip in only traveling. We reached port Blair international airport by 7:30 in the morning and we had our cab driver waiting outside the airport with his Xylo. The driver asked what we wanted to do right then, we all at one tone yelled "breakfast". So the driver took us to Annapoorneshwari hotel located in central port Blair for our Breakfast. While we were having our breakfast, our main guide appeared and explained breifly about our itinerary at Andaman Islands for next 3 days.
The first thing to do for the day was, to take a ferry and reach Havelock island, where two of our three days were planned to be. So the driver dropped us off at passenger entrance gate of the port Blair commercial port. The driver had dropped us to the gate by 9 in the morning, forgotten to inform that the gates to the port only open by 10:30. So we were waiting at the gates with our luggage on the road till then.
Let's fast forward a little bit, our ferry was at 12:30 in the noon, so we checked in our luggage and waited patiently in the waiting room untill we board the ferry.
The ferry that our guide had booked was Green ocean which is semi open one. It had AC coaches or maybe cabins I can say with a TV for some entertainment. Our ferry left at exact 12:30PM and the journey to havelock was for around 3 and a half our long and we were not really inn for a movie, so we moved to the dekh to feel the fresh air.
The experience of cruising in the middle of the ocean is such an amazing one, you feel very different, your idealogy of this world changes dramatically once and for all. We've obviously heard about oceans being too big but unless you see it through your own eyes you won't believe what I'm saying. Your life and your existence seems so small.
I've posted pics of the journey from Port Blair to havelock below, please see them and feel a bit of it.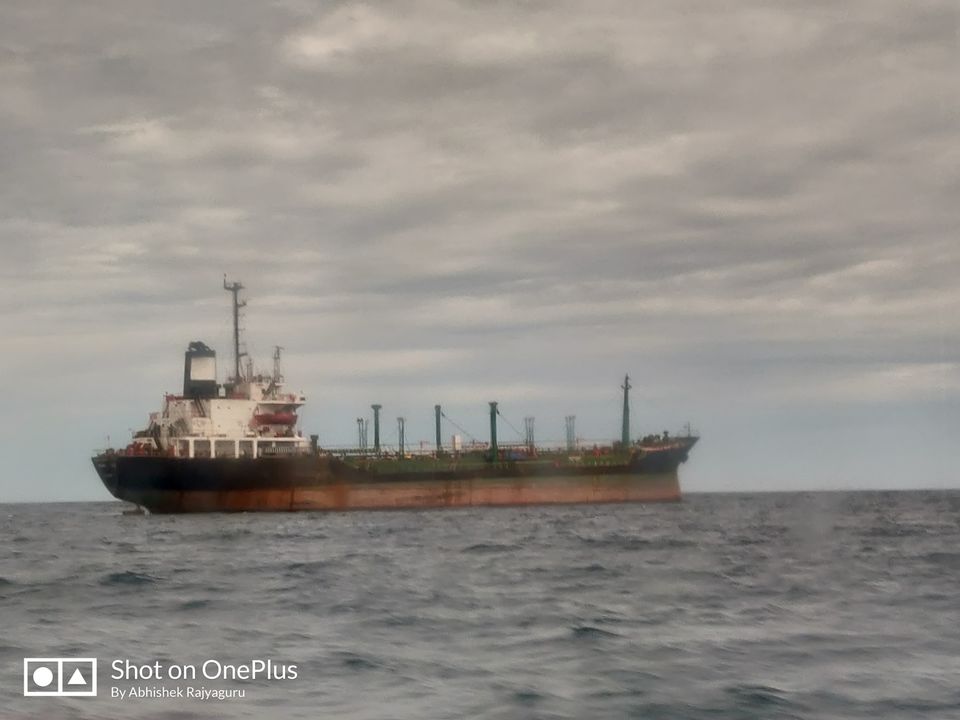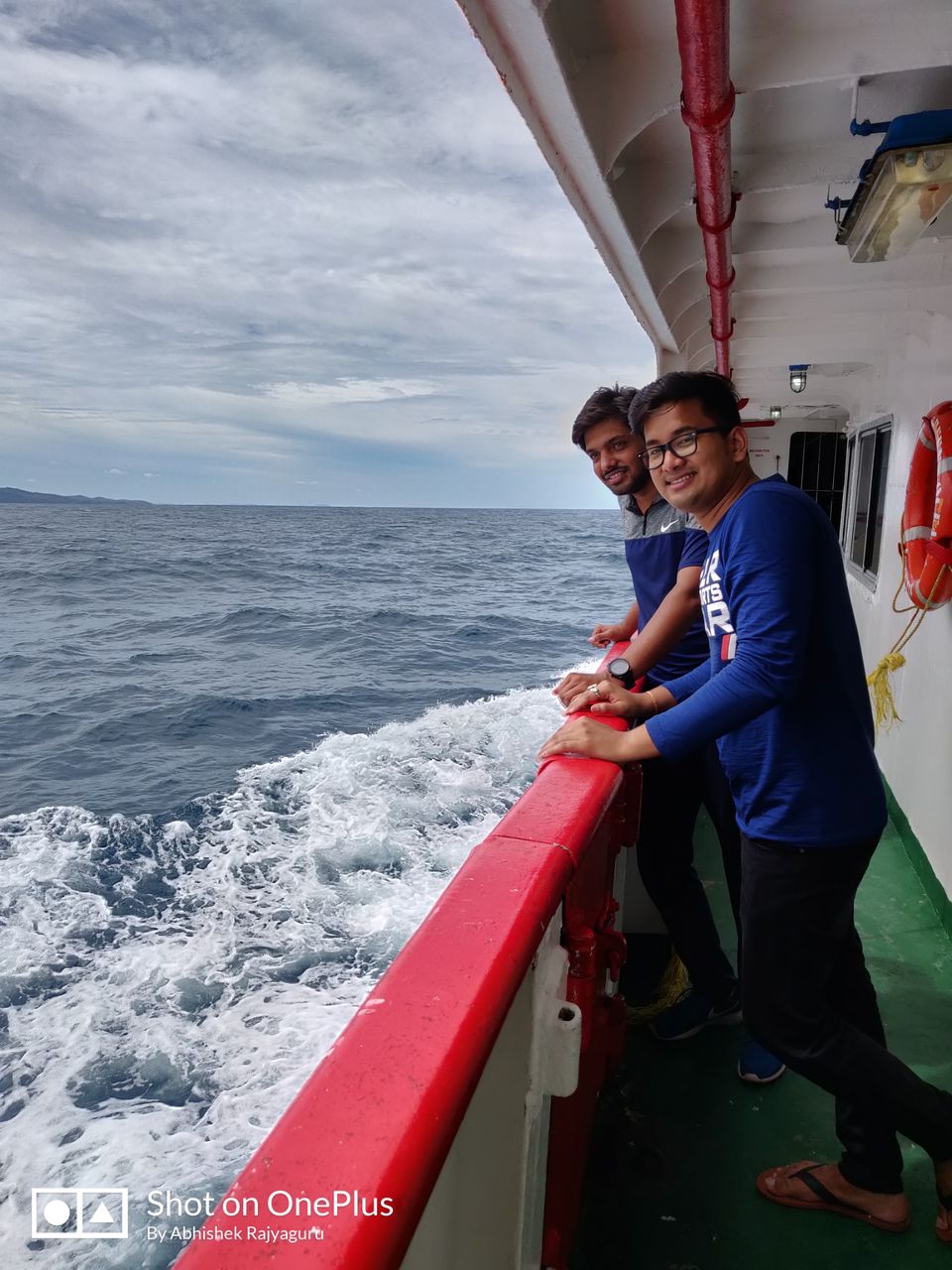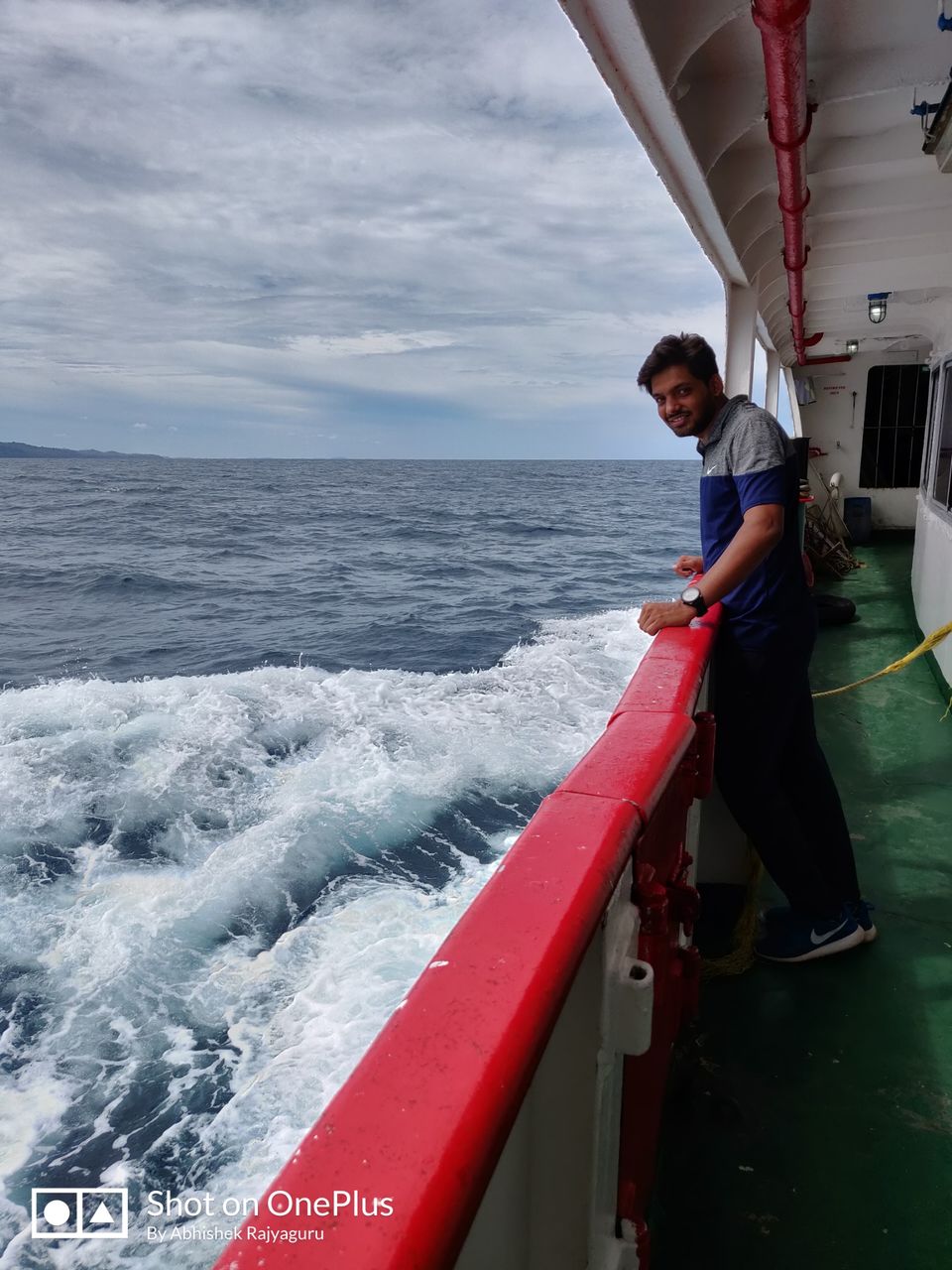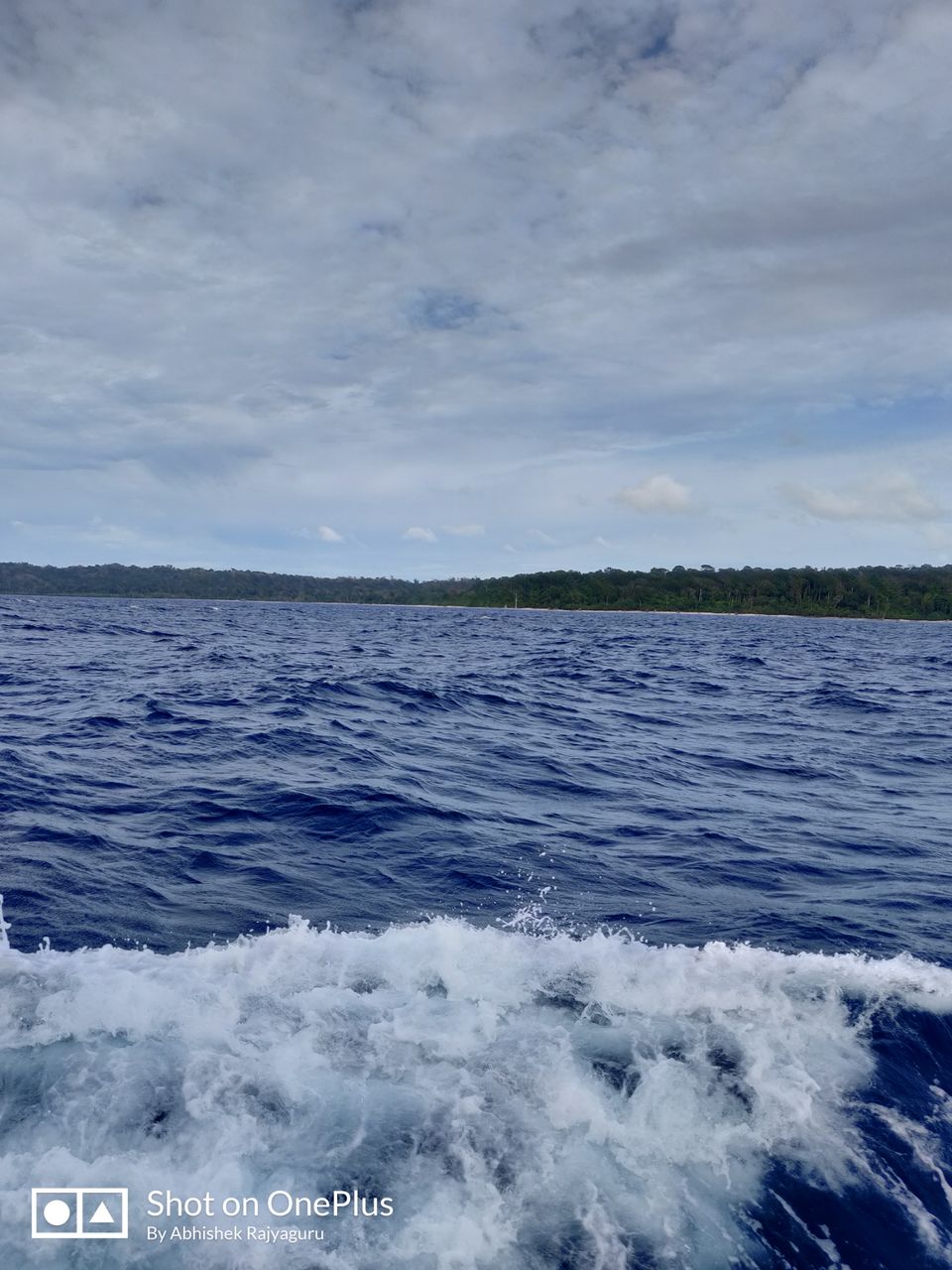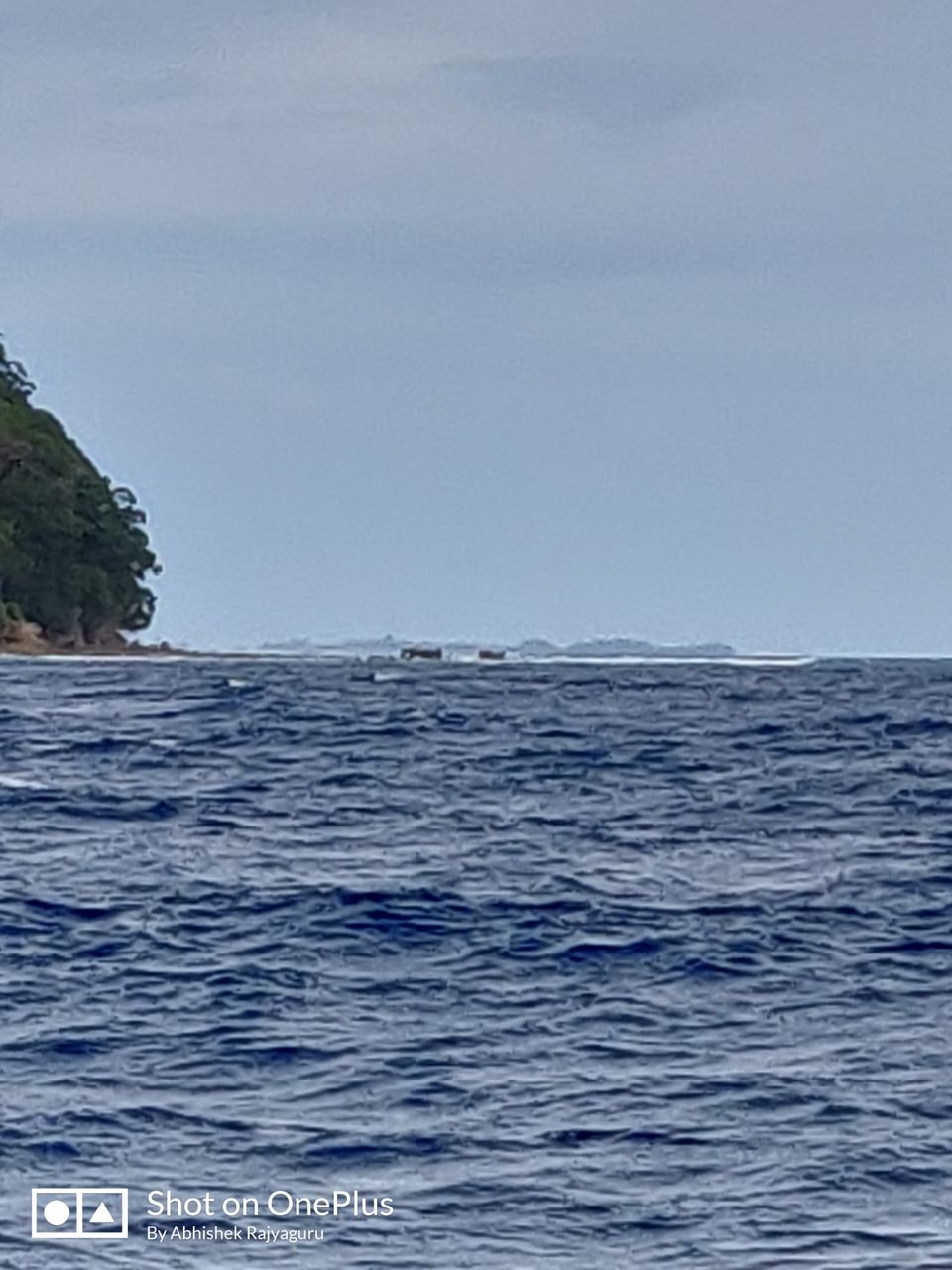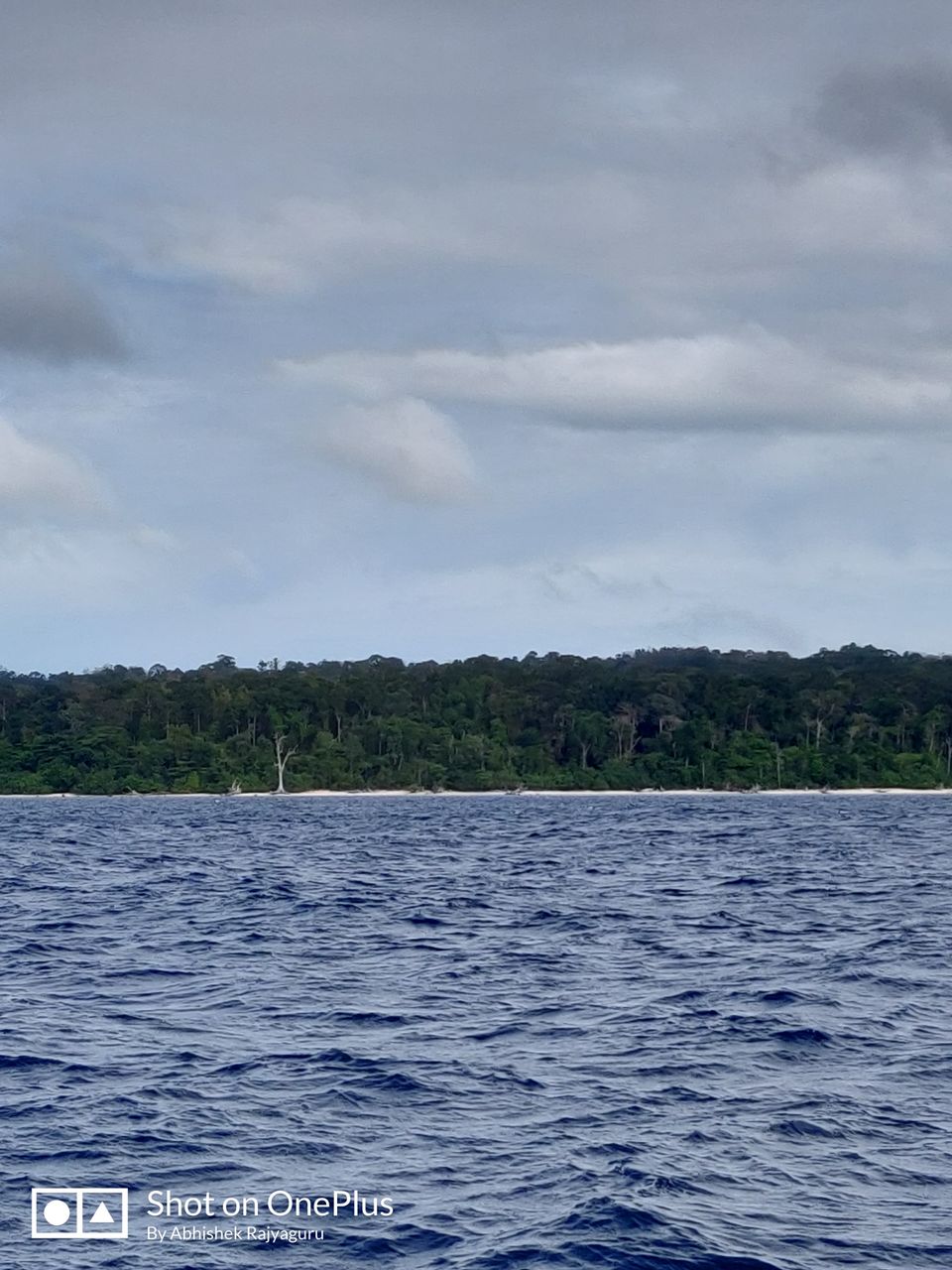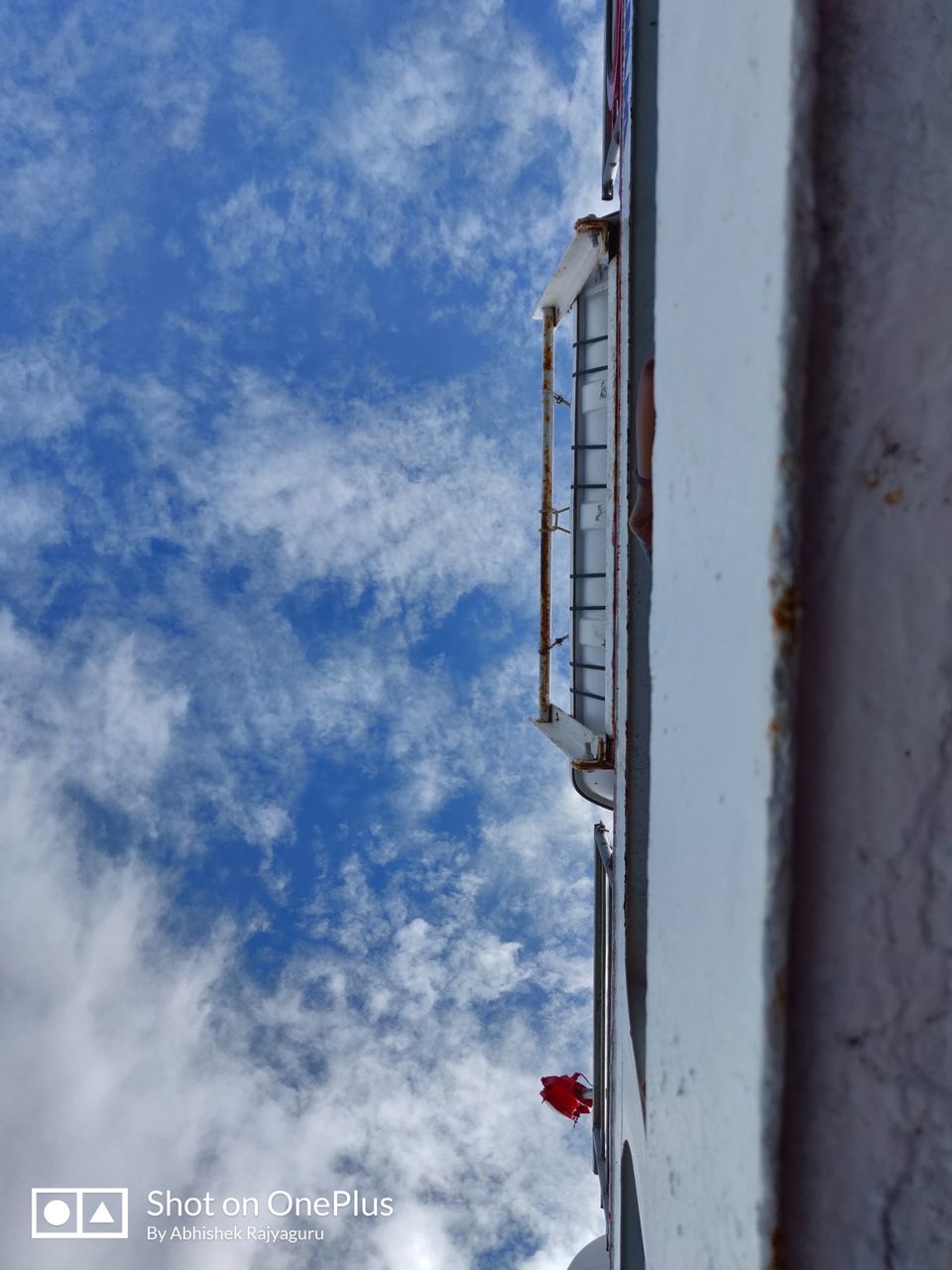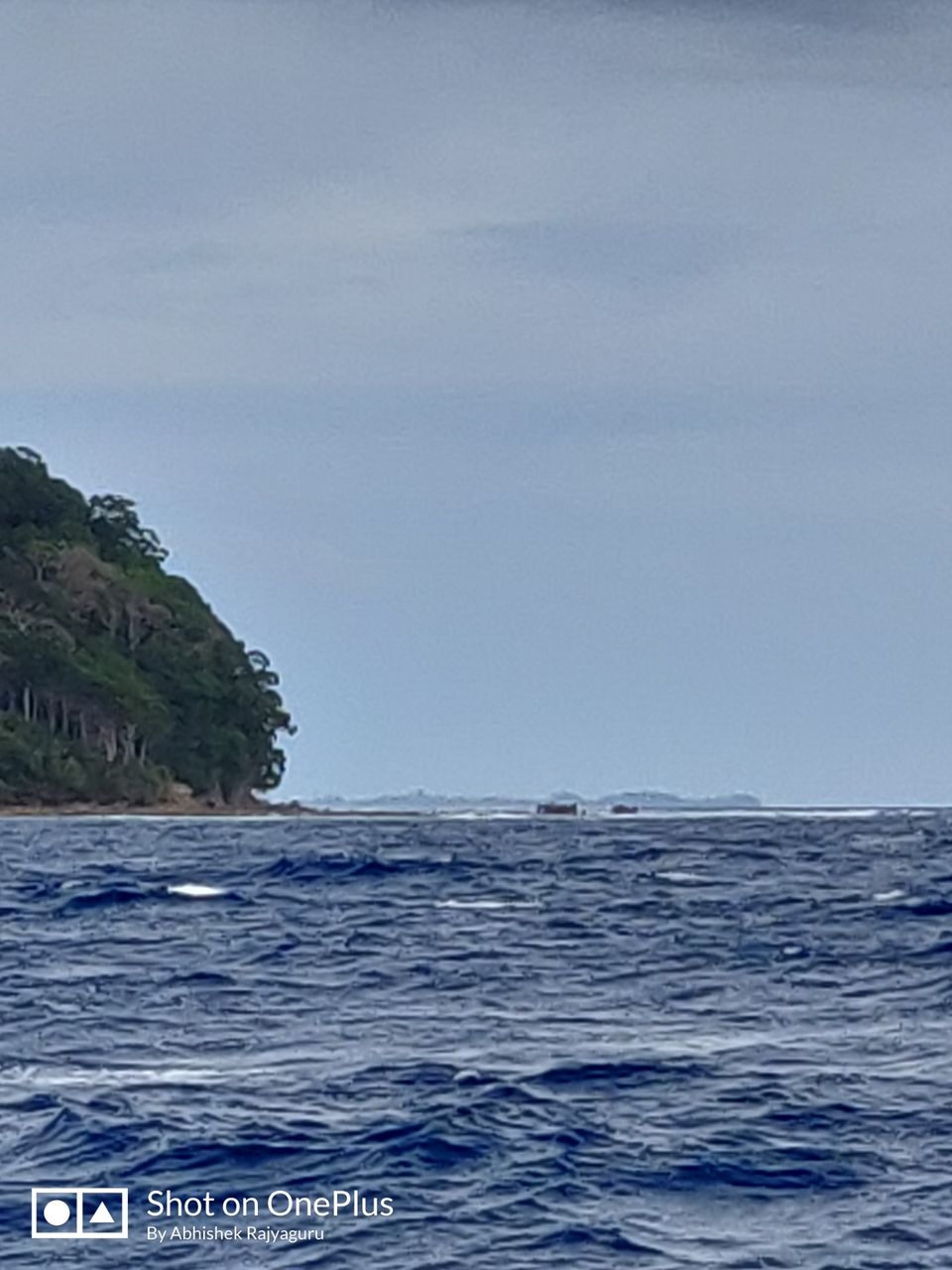 After a 3 and a half hour long journey, we finally reached Havelock island. As soon as we reached, it was really unbelievable to see such ink blue water. I had only seen these waters in movies but never in real life. Here, it seemed a completely different world. Such clean, pollution free and soooo blue water and white sand beaches. I started to believe why this is called a Paradise. The harbour of Havelock seemed very different from that of port Blair. The Havelock harbour was not so commercialized but it had small boats at every part of the harbour, which made the view so beautiful.
Once we were done with appreciating the beauty of the view, we checked out our luggage from the ship and moved towards parking where we had another driver waiting for us to take us to our hotel. We were really tired, so we had to take some rest for a very busy day next day.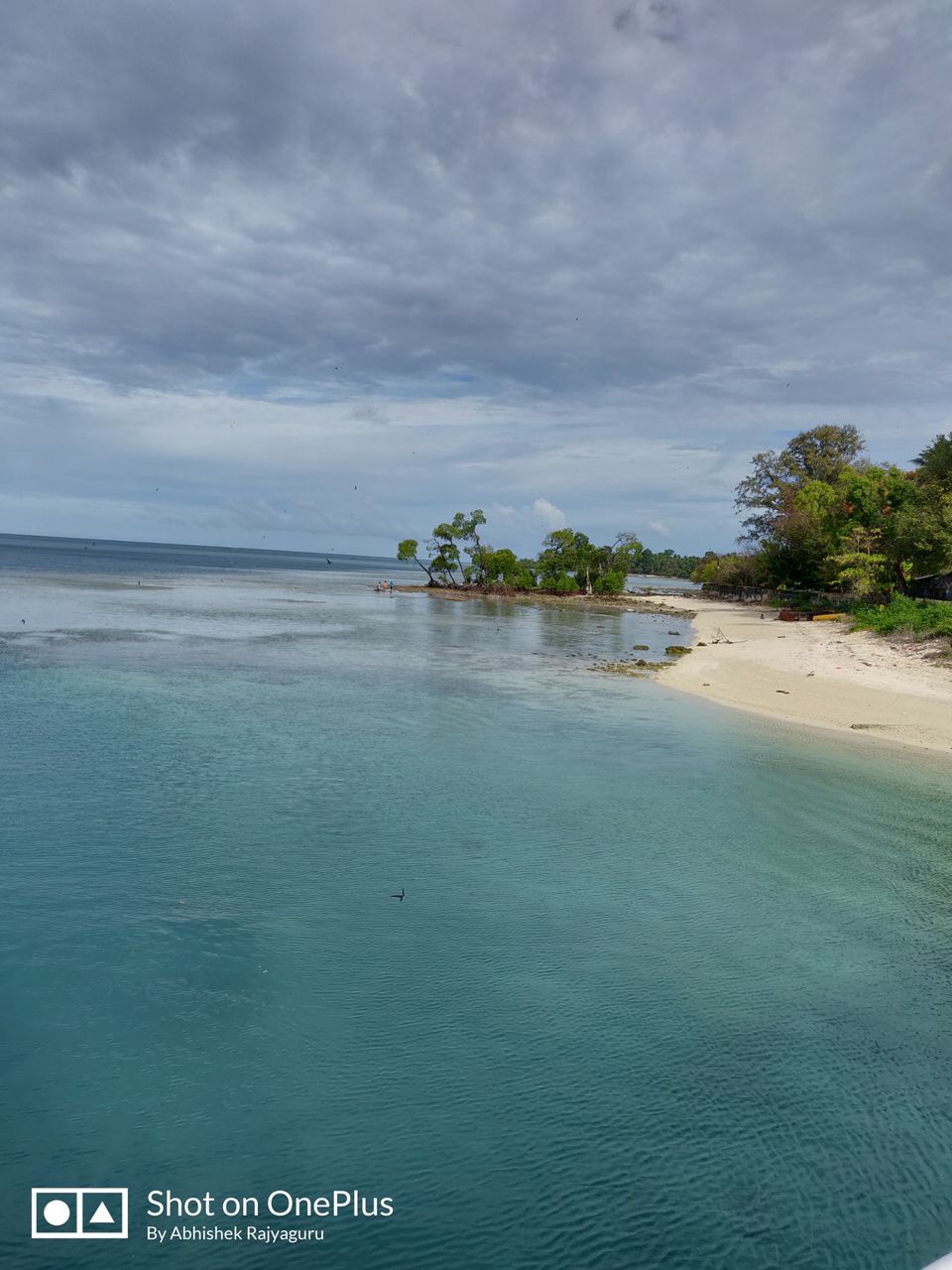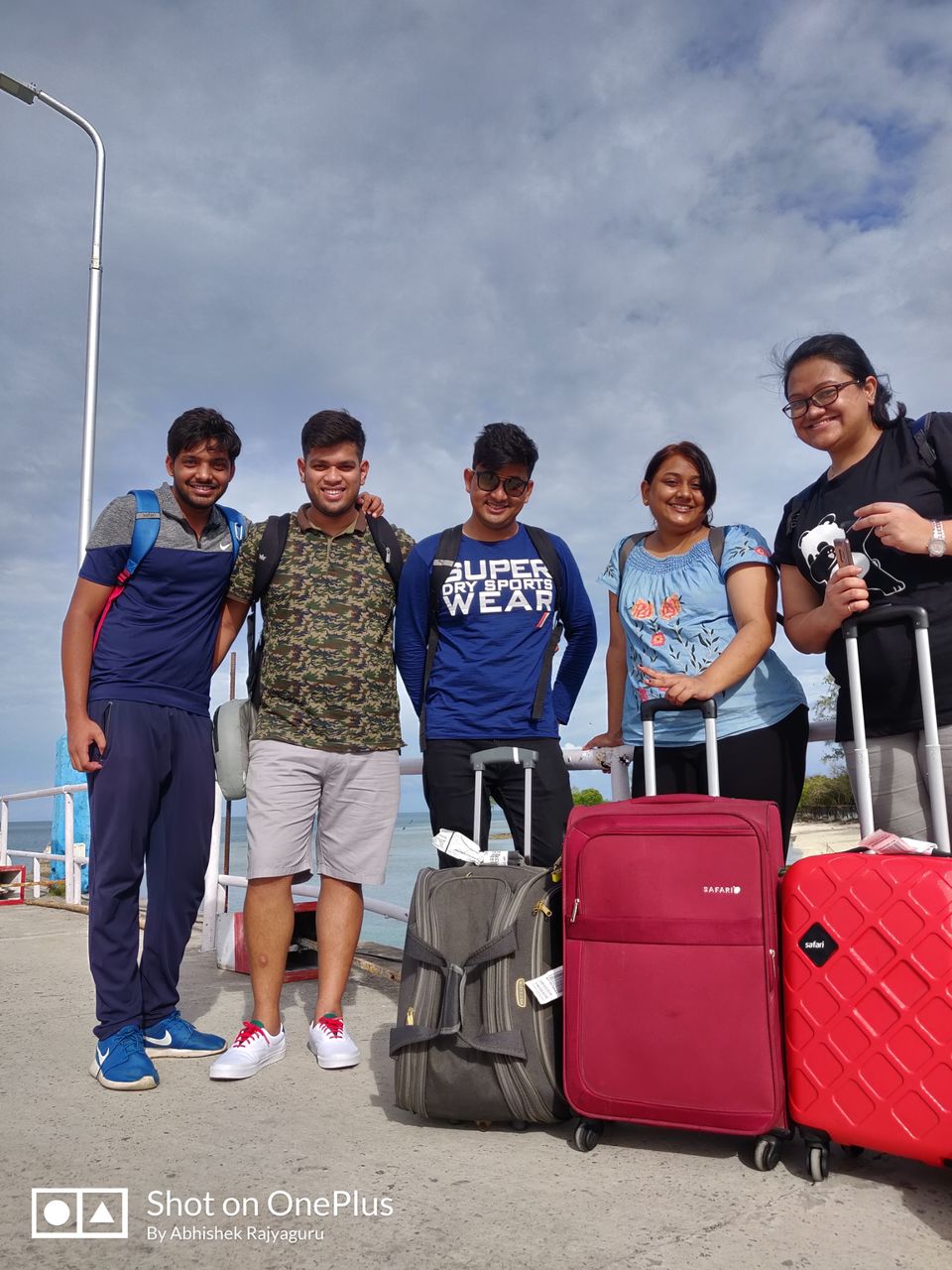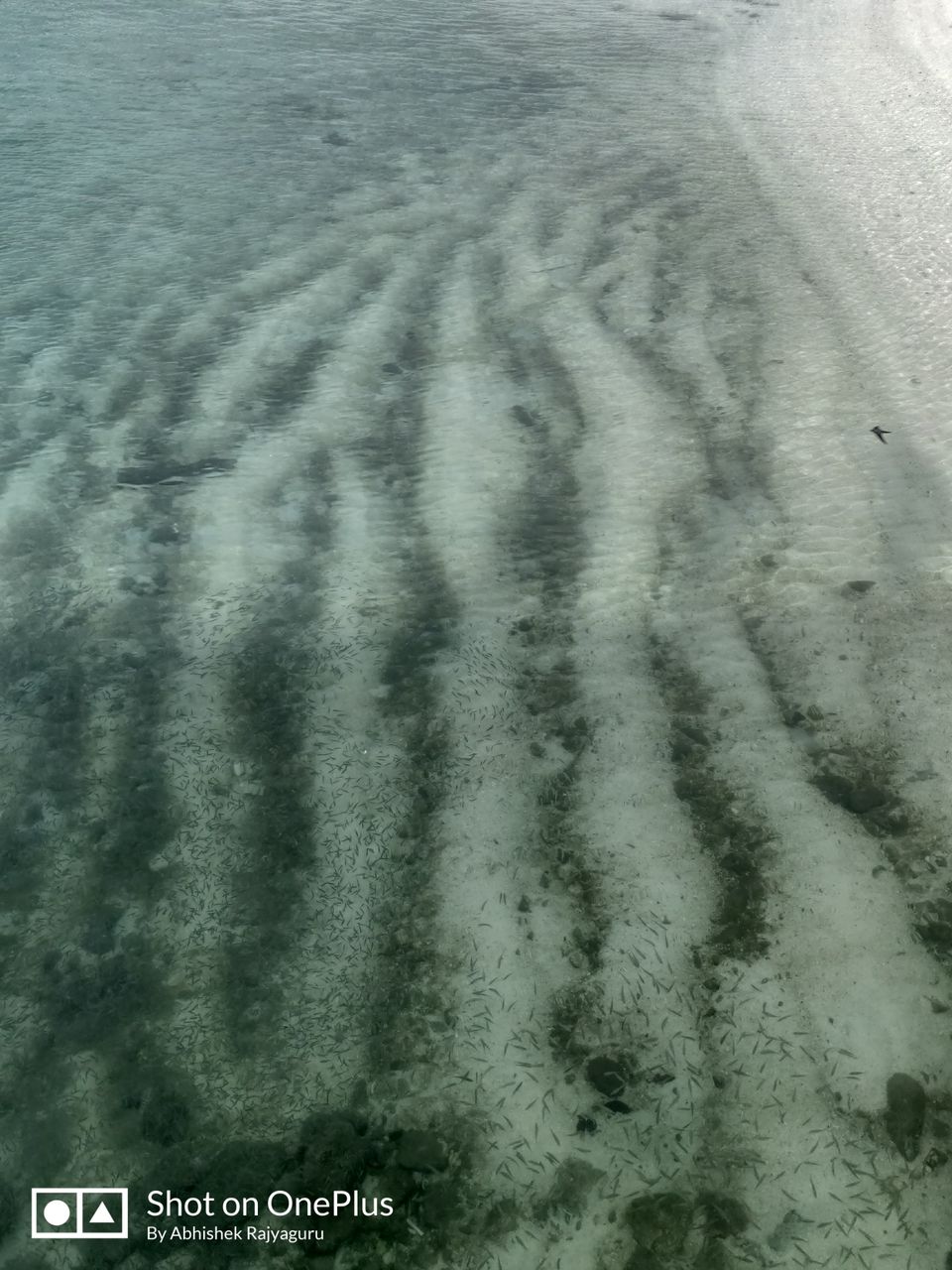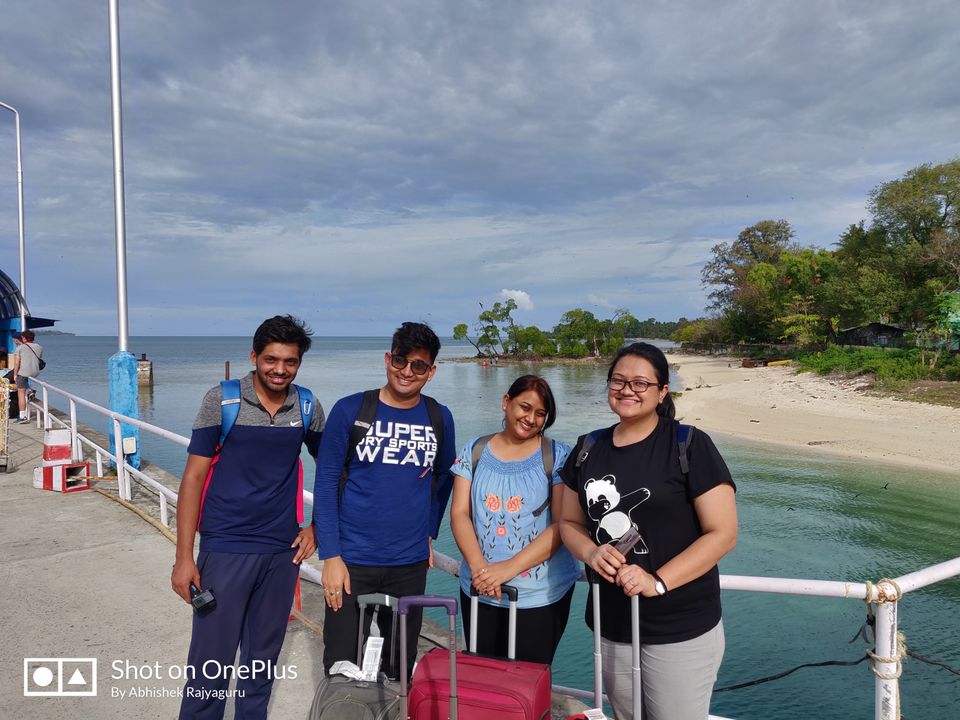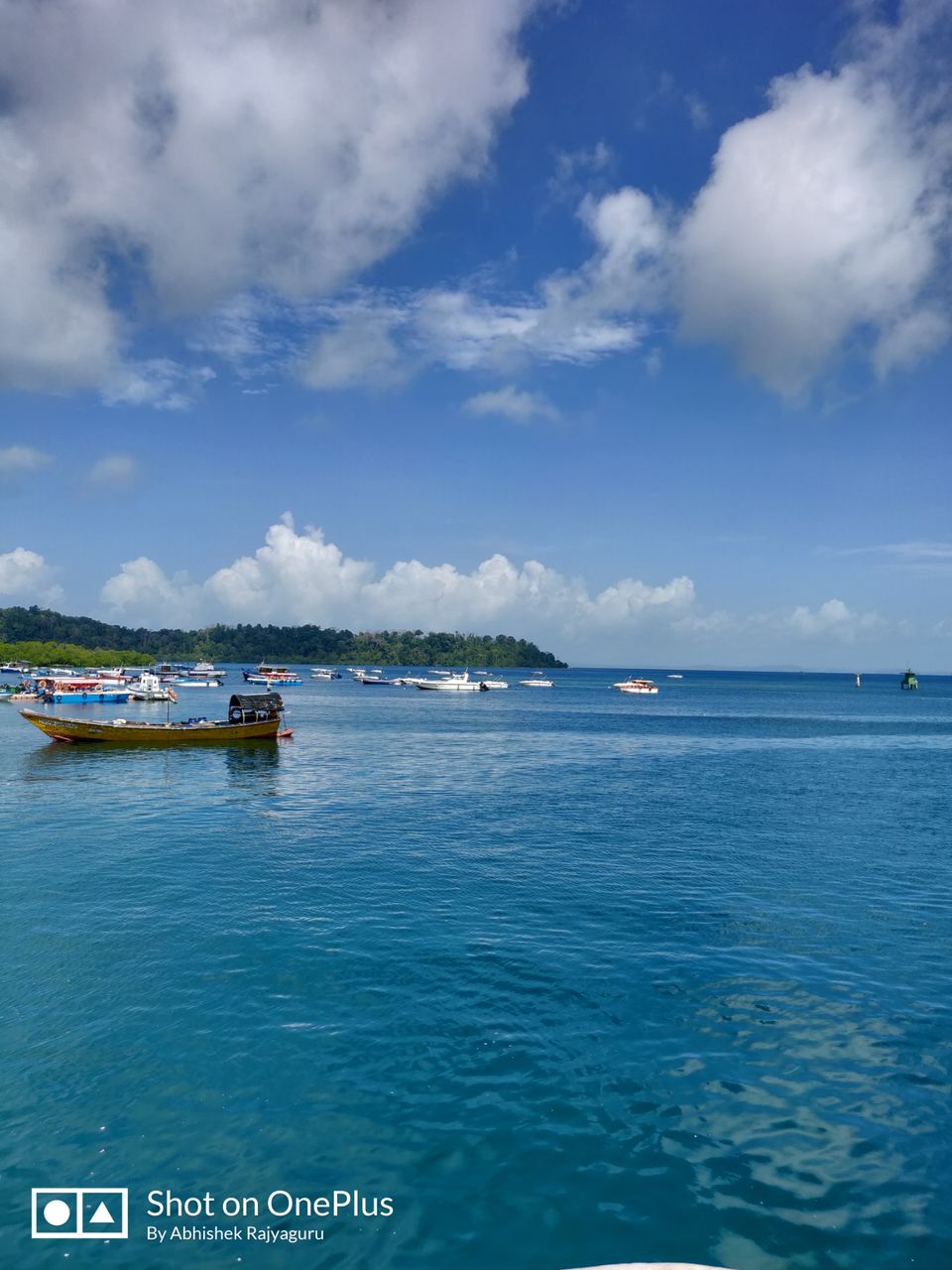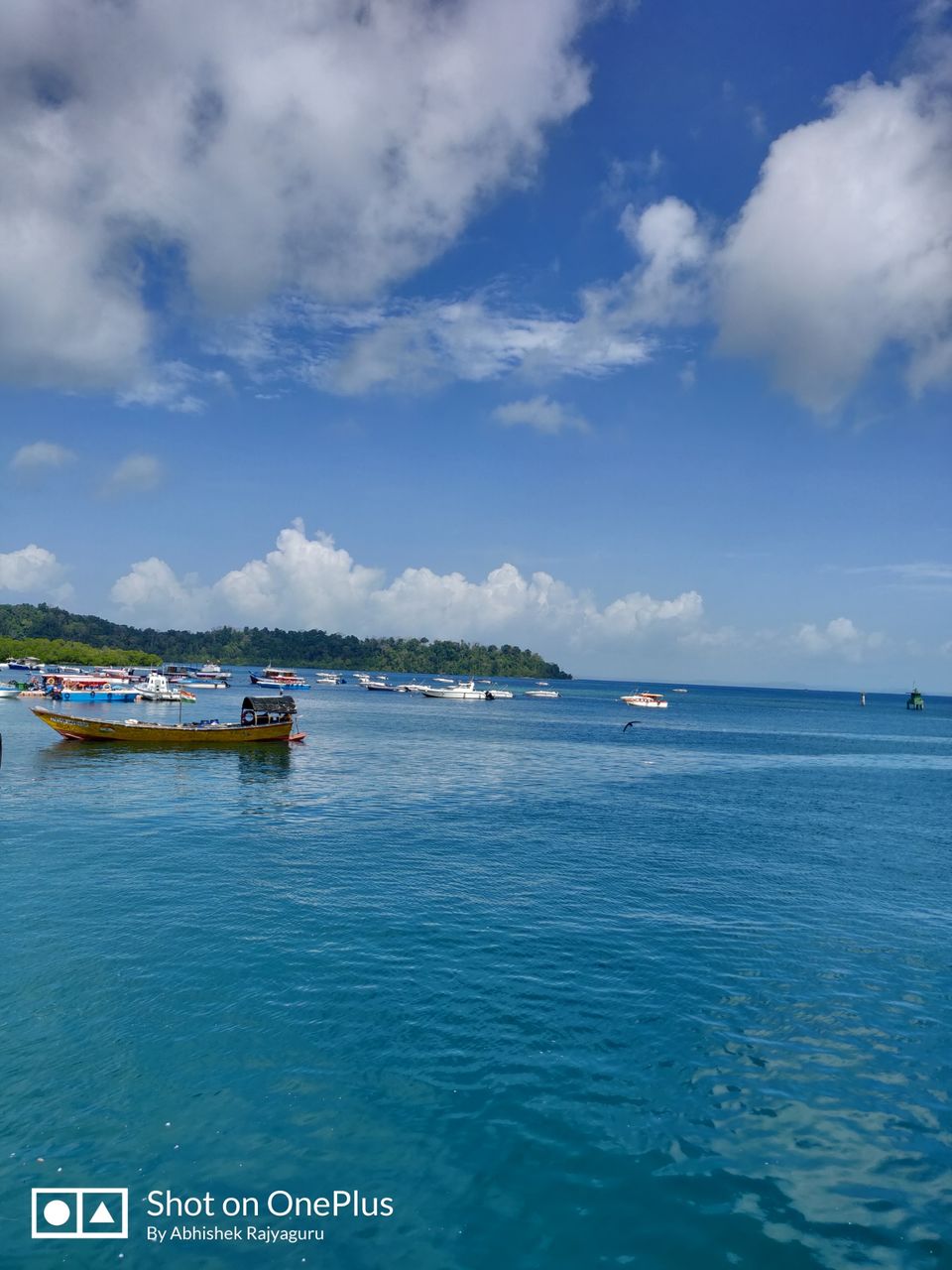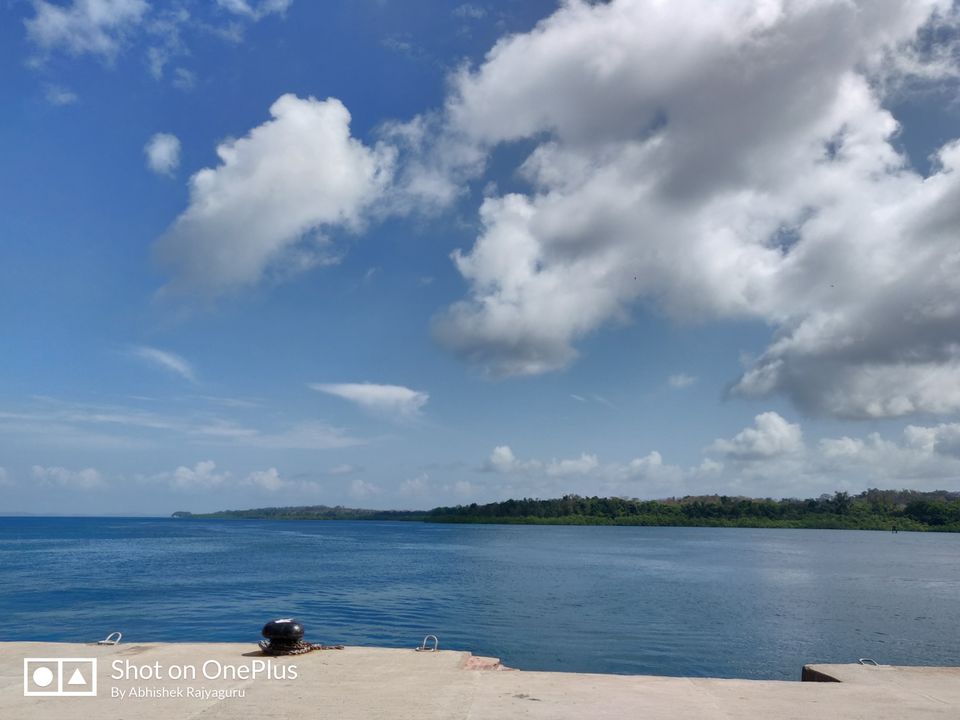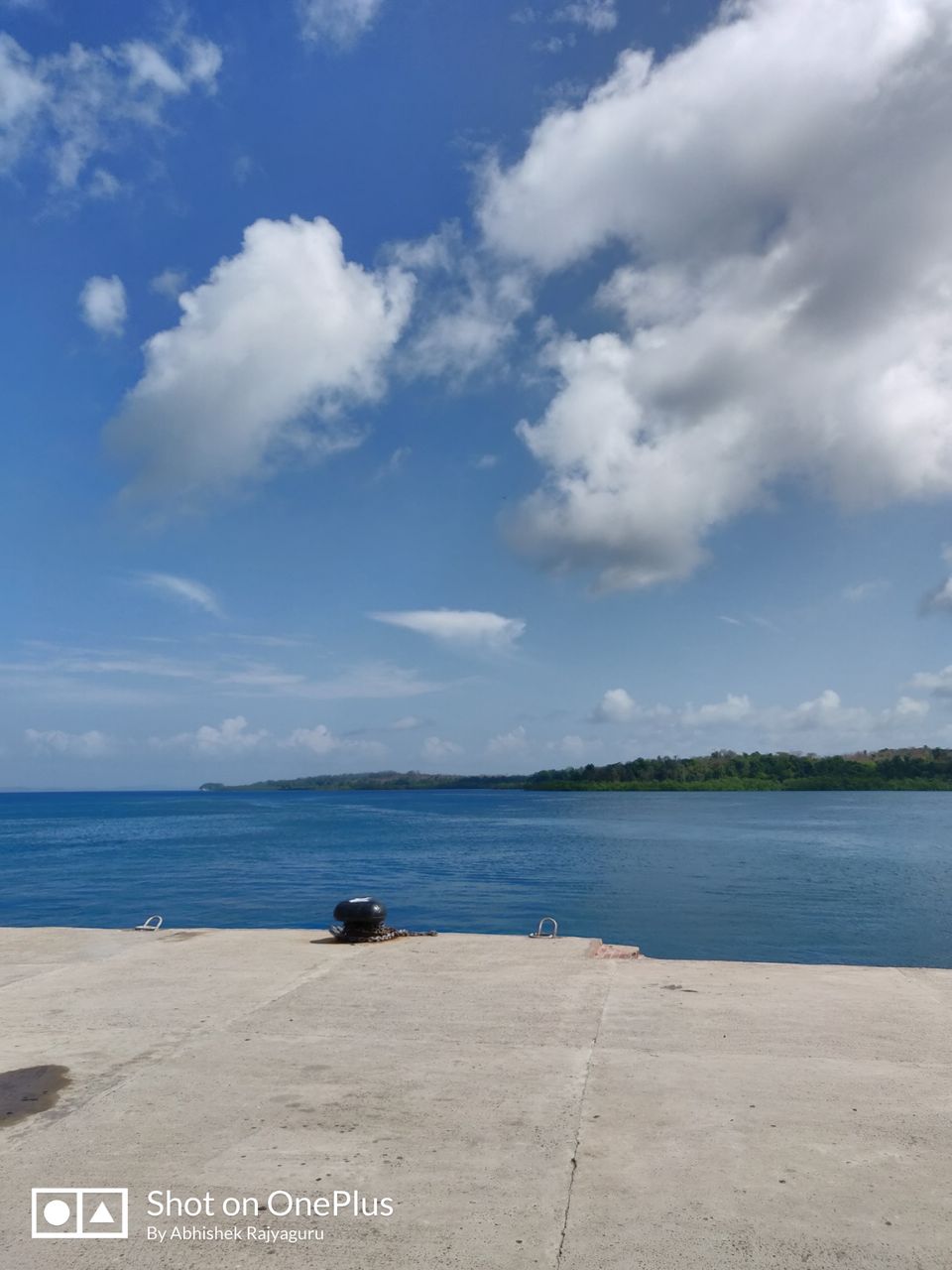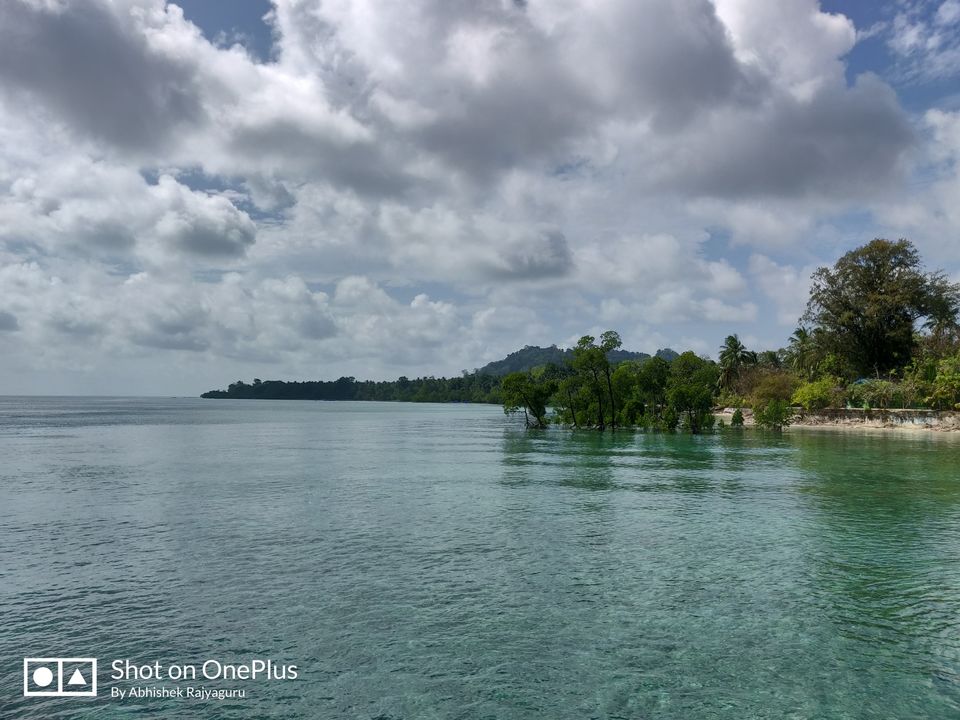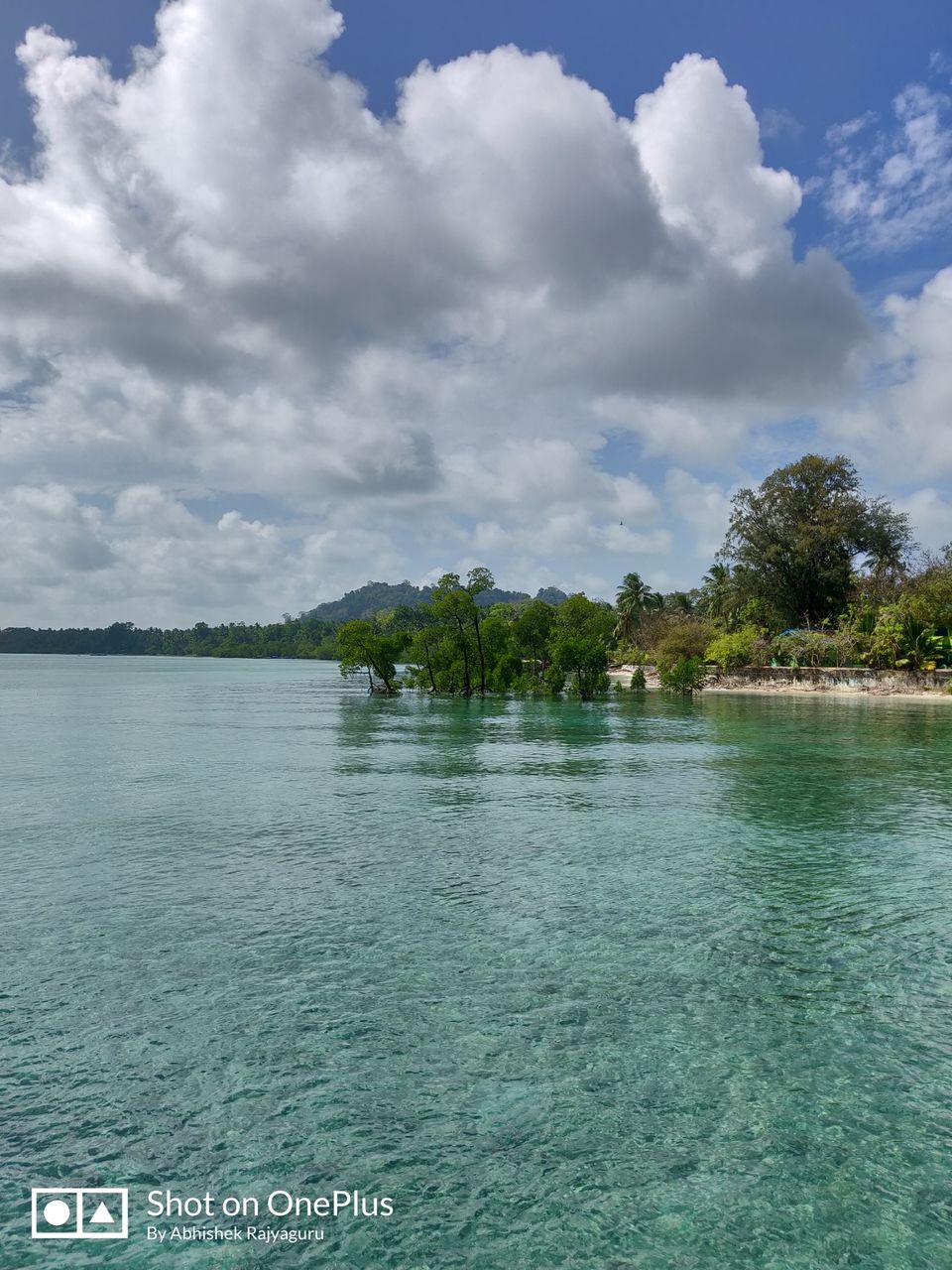 Symphony palms was the resort we had booked for our stay in Havelock. Staying in this resort is worth every rupee you pay. This resort has its own private beach. The resort and the Rooms were also very clean. The Beach of the resort was tranquil and very very clean. As soon as we saw the beach, we wanted to go and have some fun right away. Though we were badly tired, we got freshened up and headed to the beach because it was unresistable.
Few minutes passed by and suddenly my friend Shristi took out a diamond ring from her pocket and proposed bhargav (my friend from past 9 years) for marriage out of nowhere inside the waters. He was as shocked and surprised as we were, but finally he accepted the proposal. It was one of the most cutest proposal I ever saw.
So here we wrapped our day.
Below are few pictures from our experience.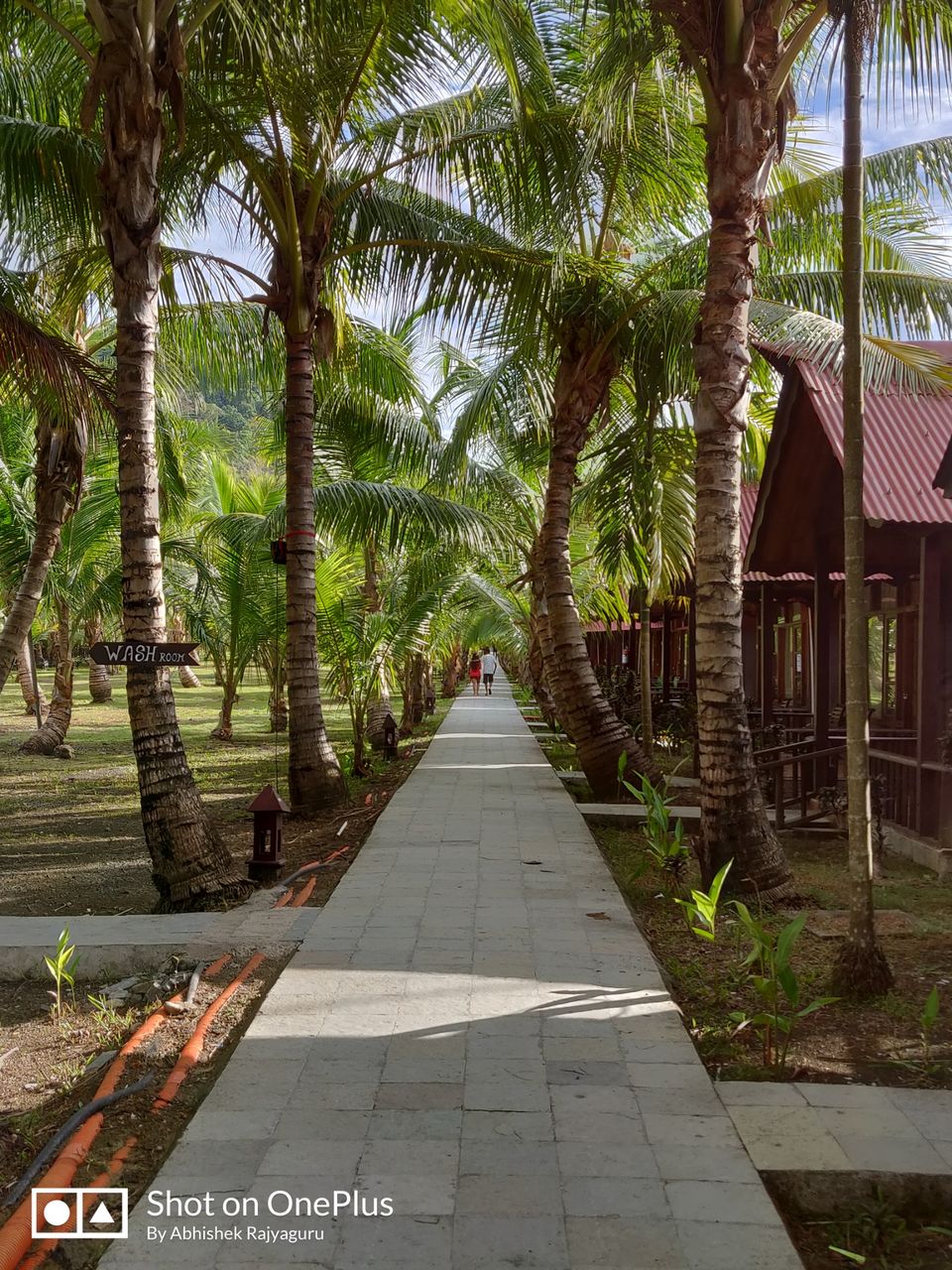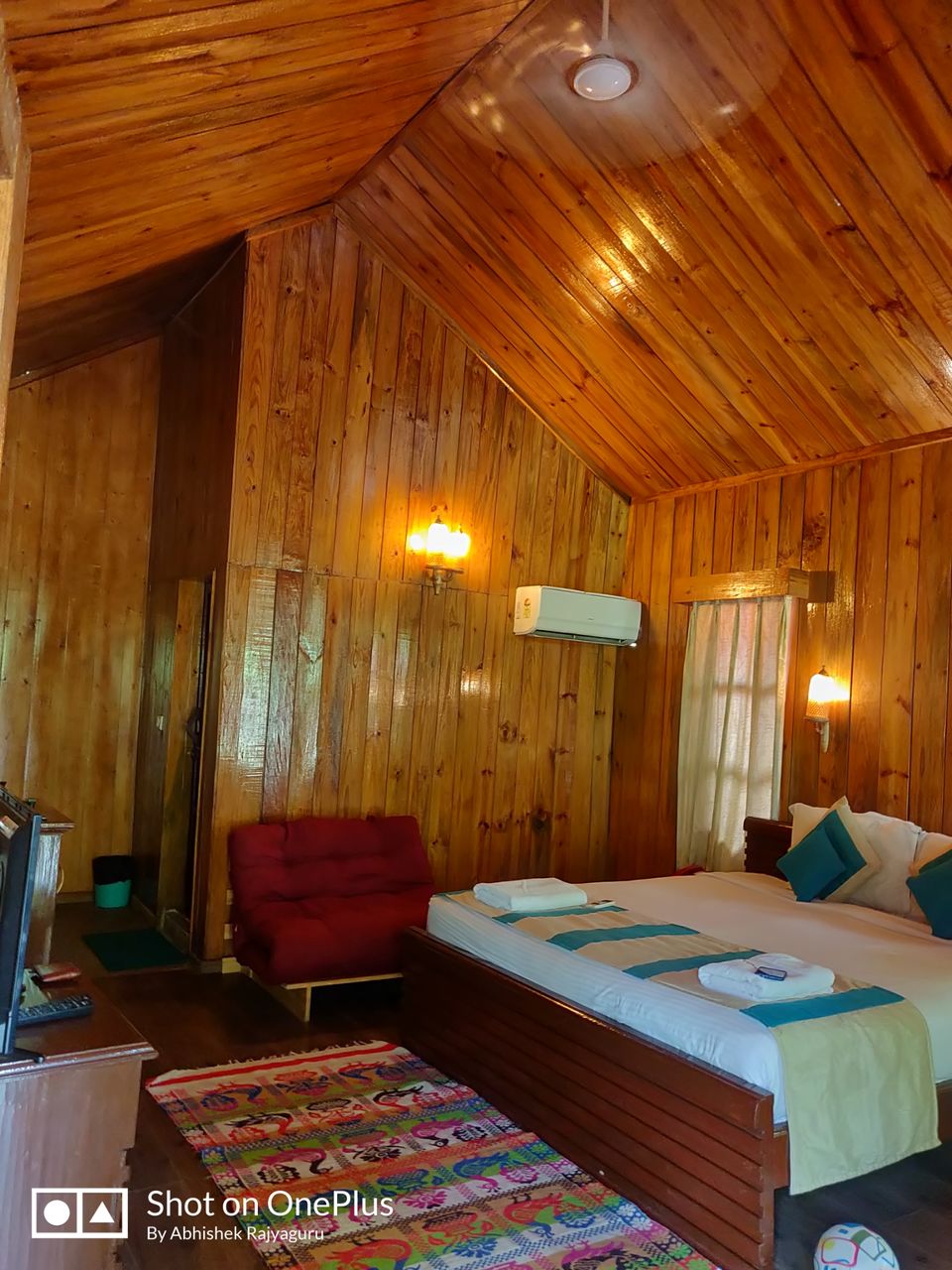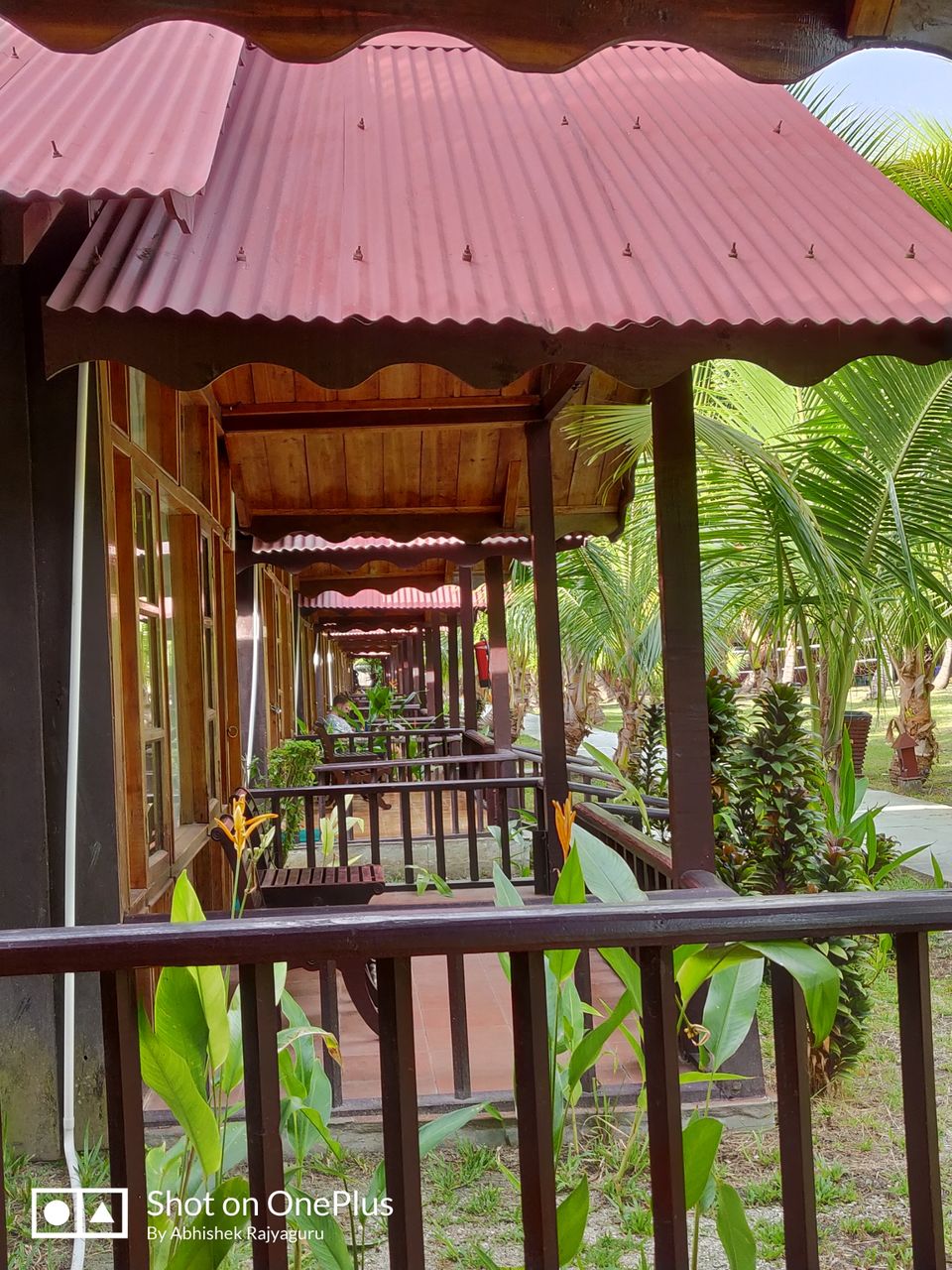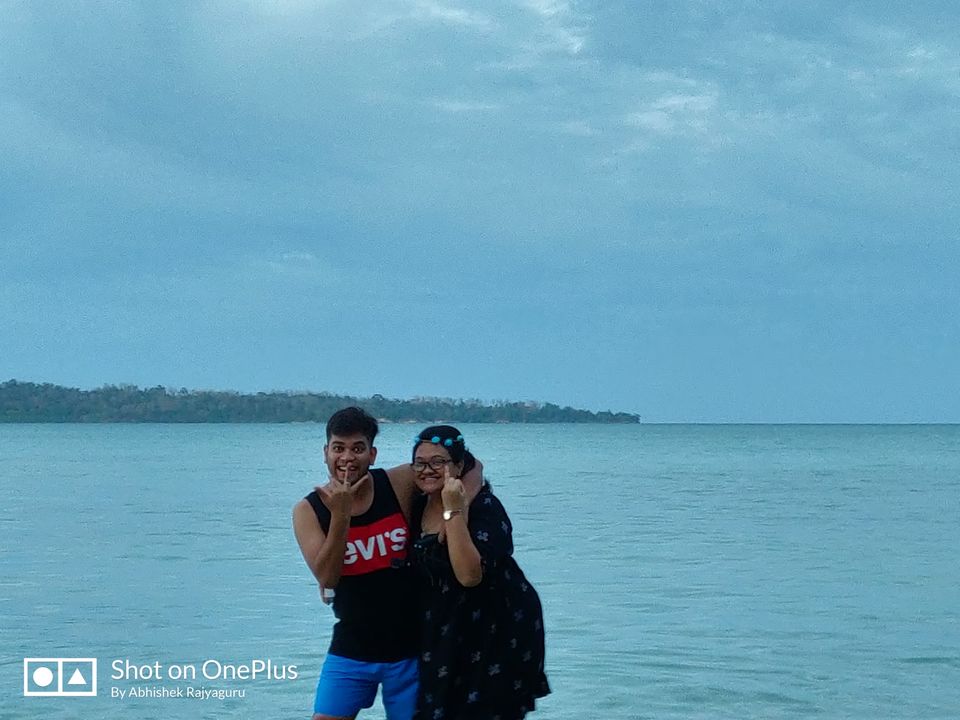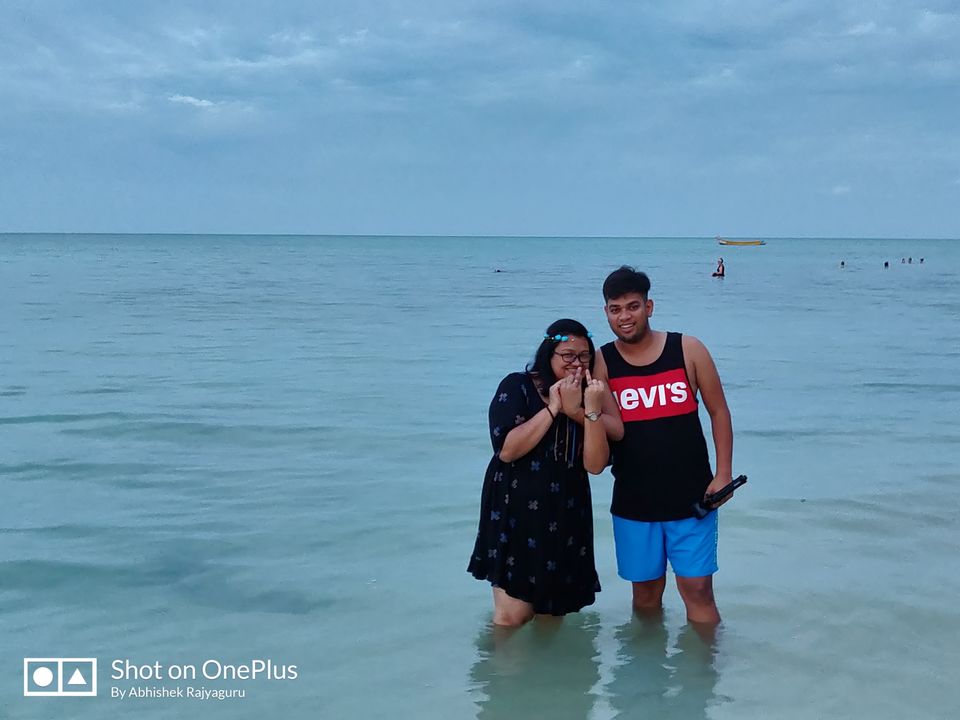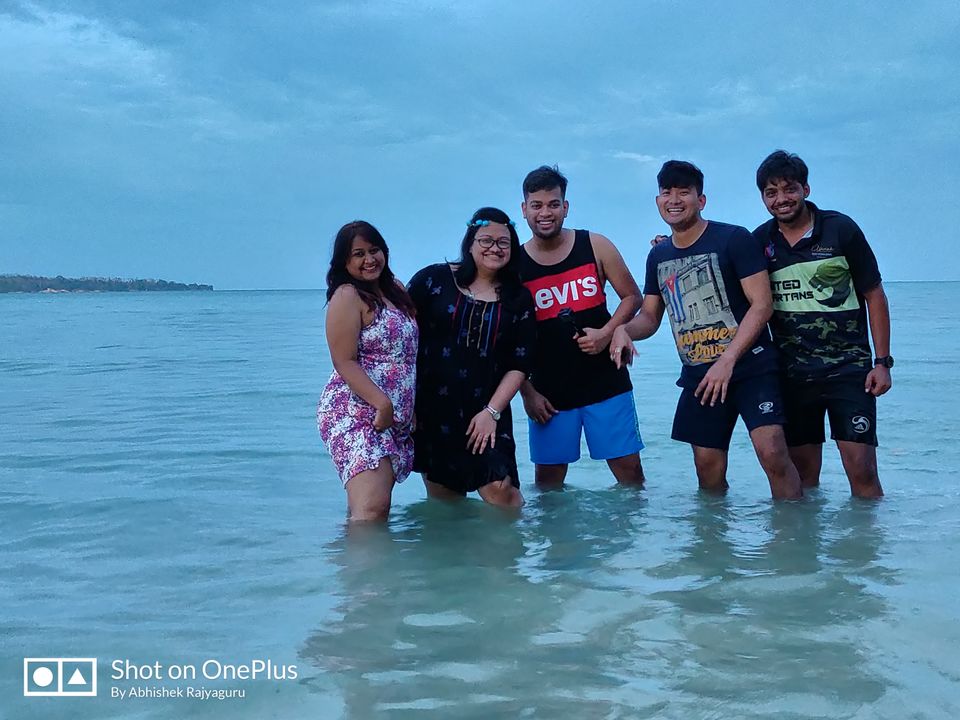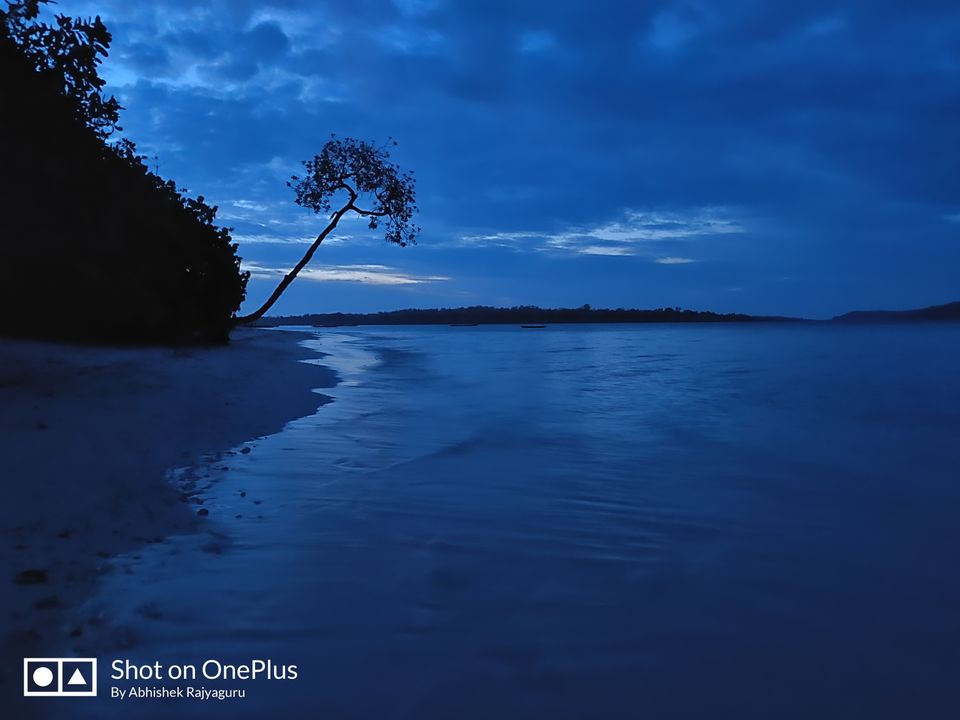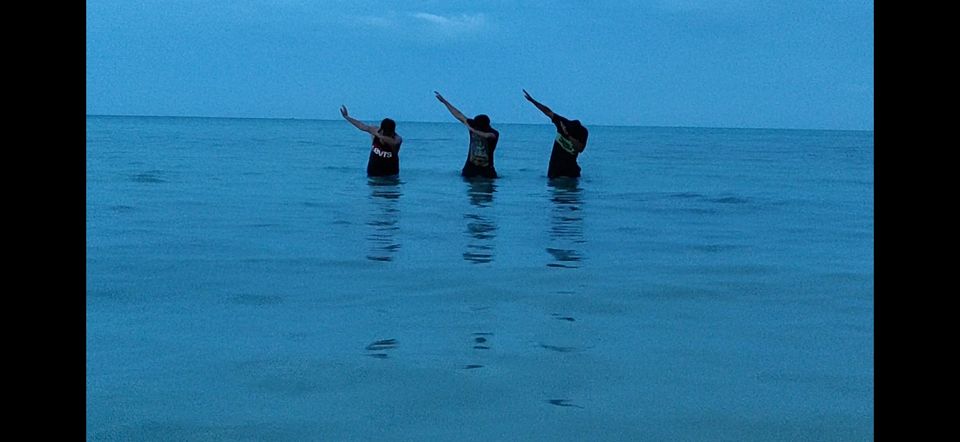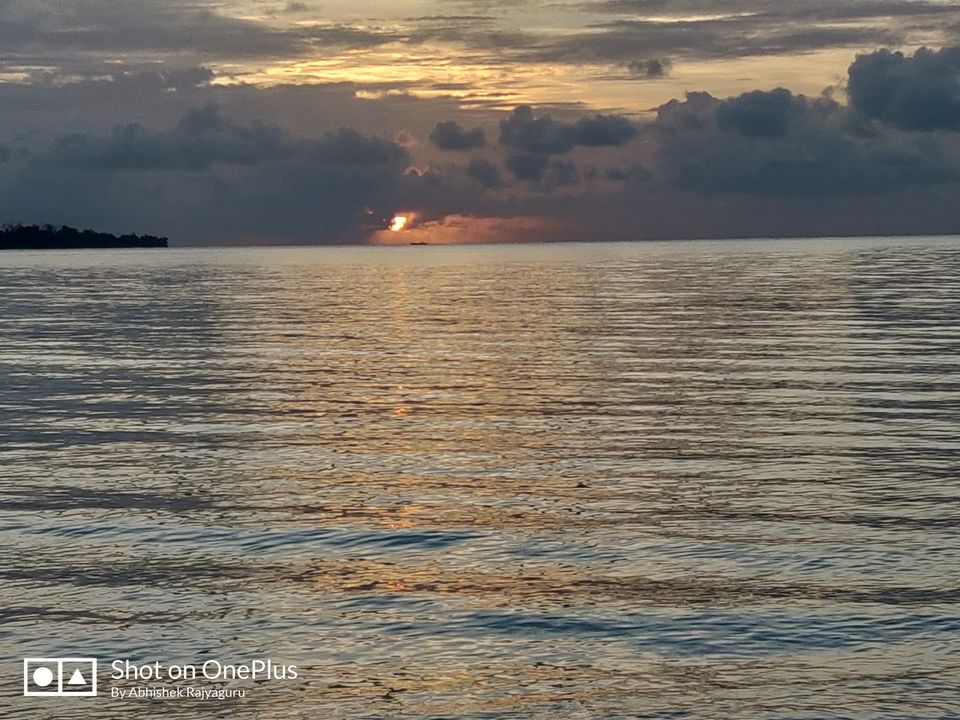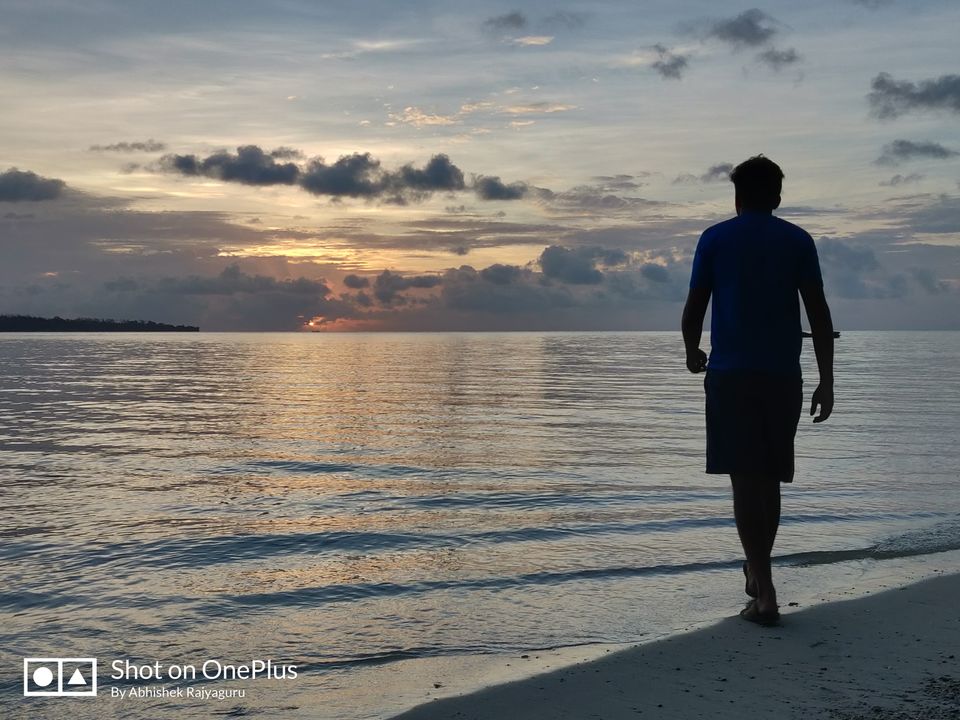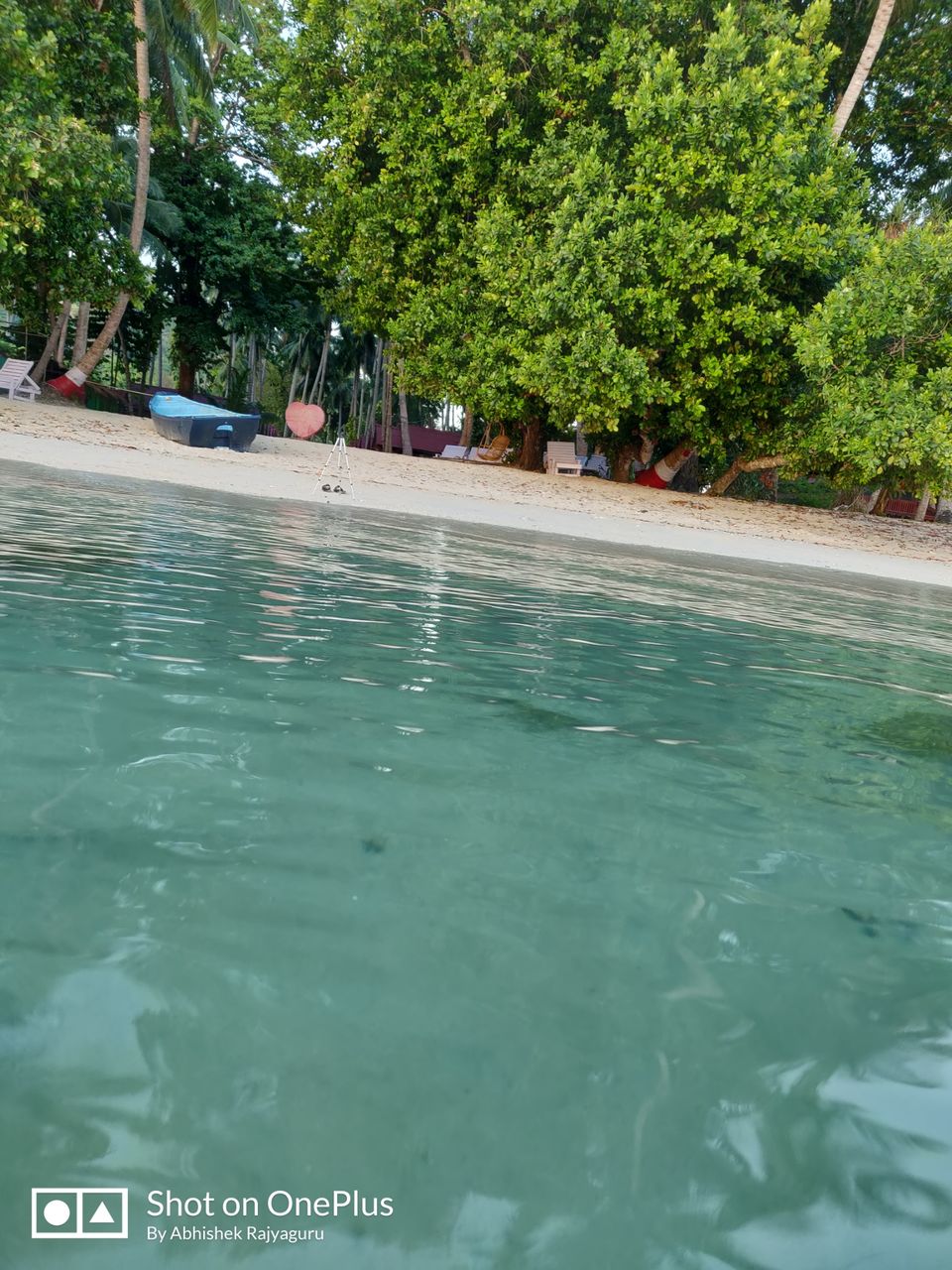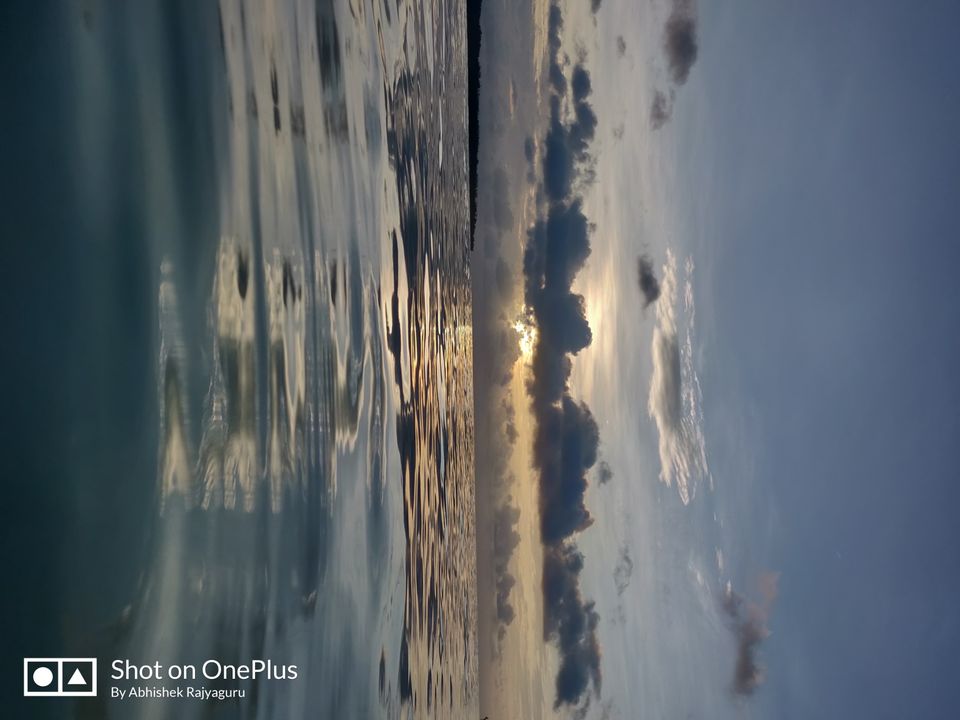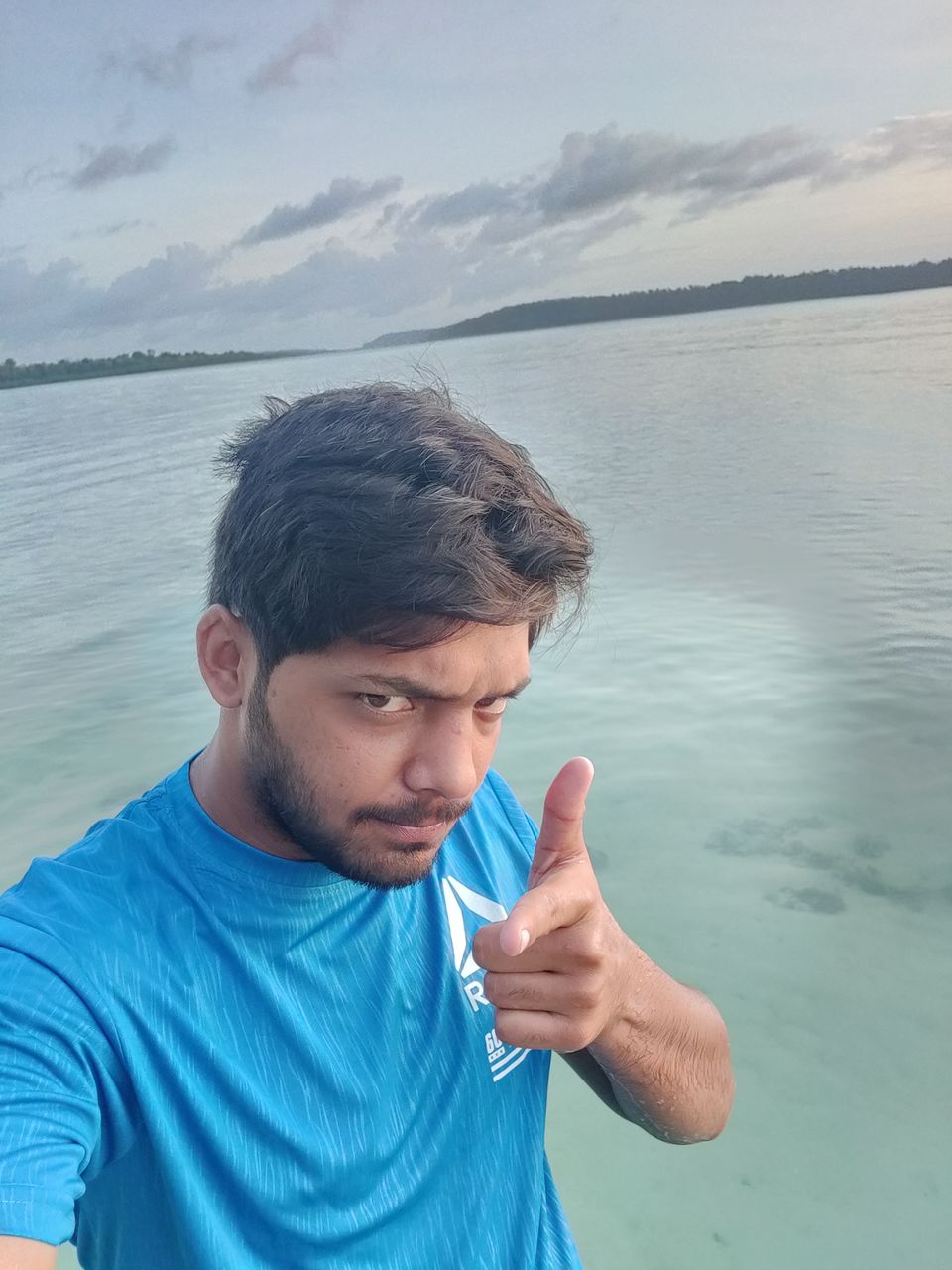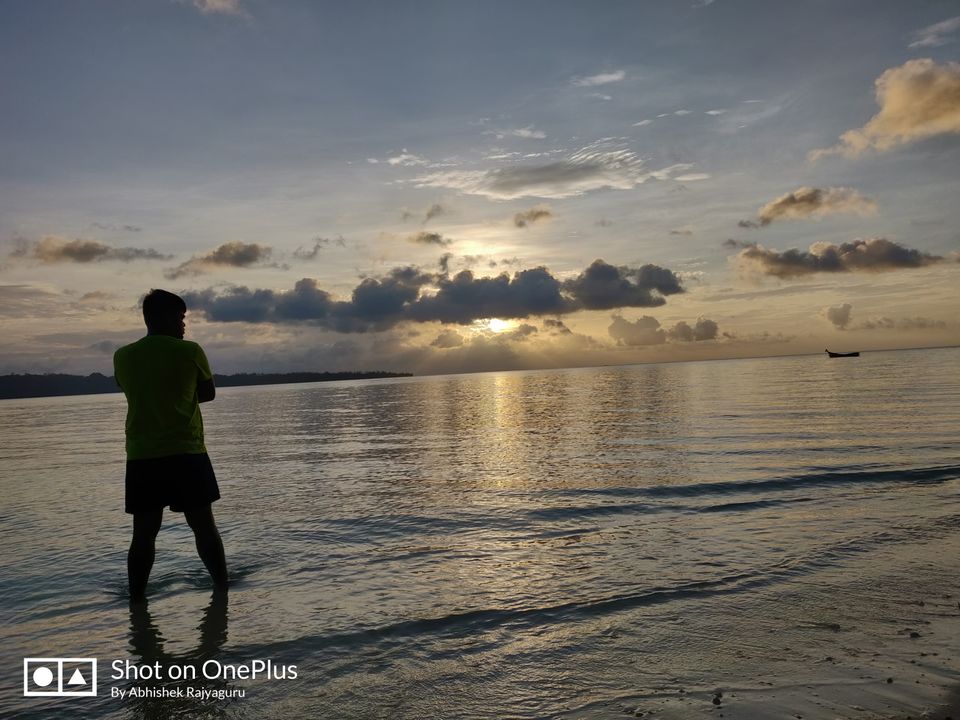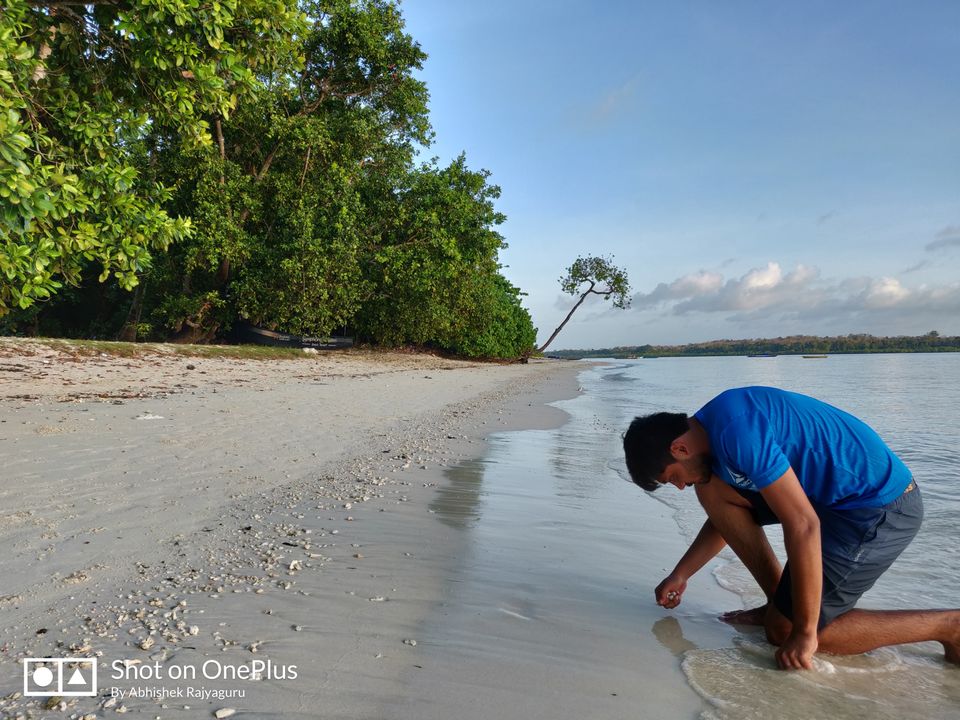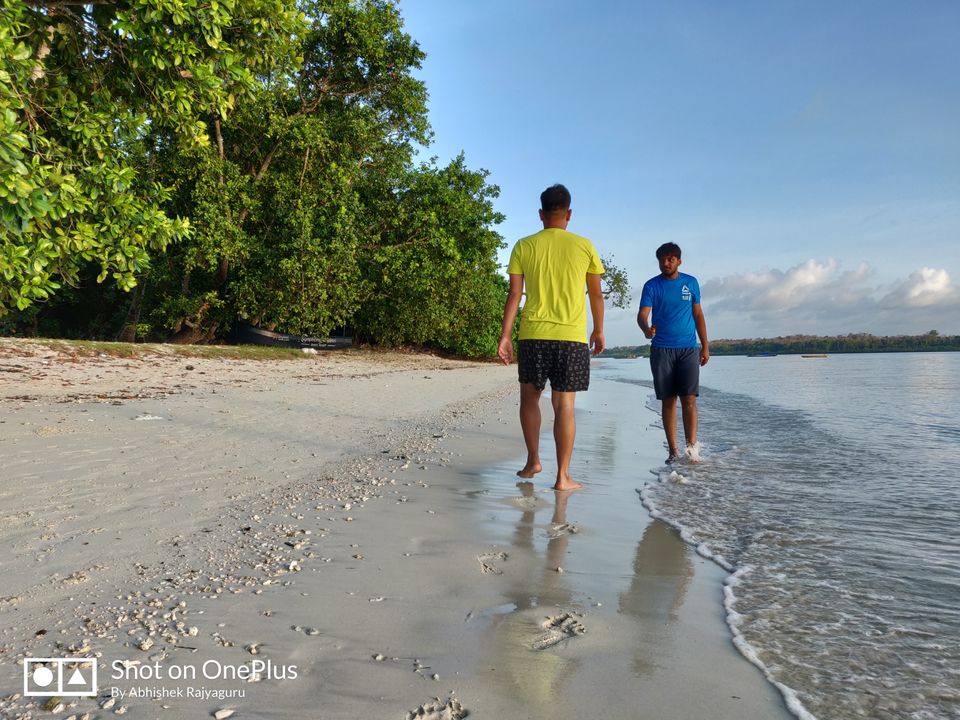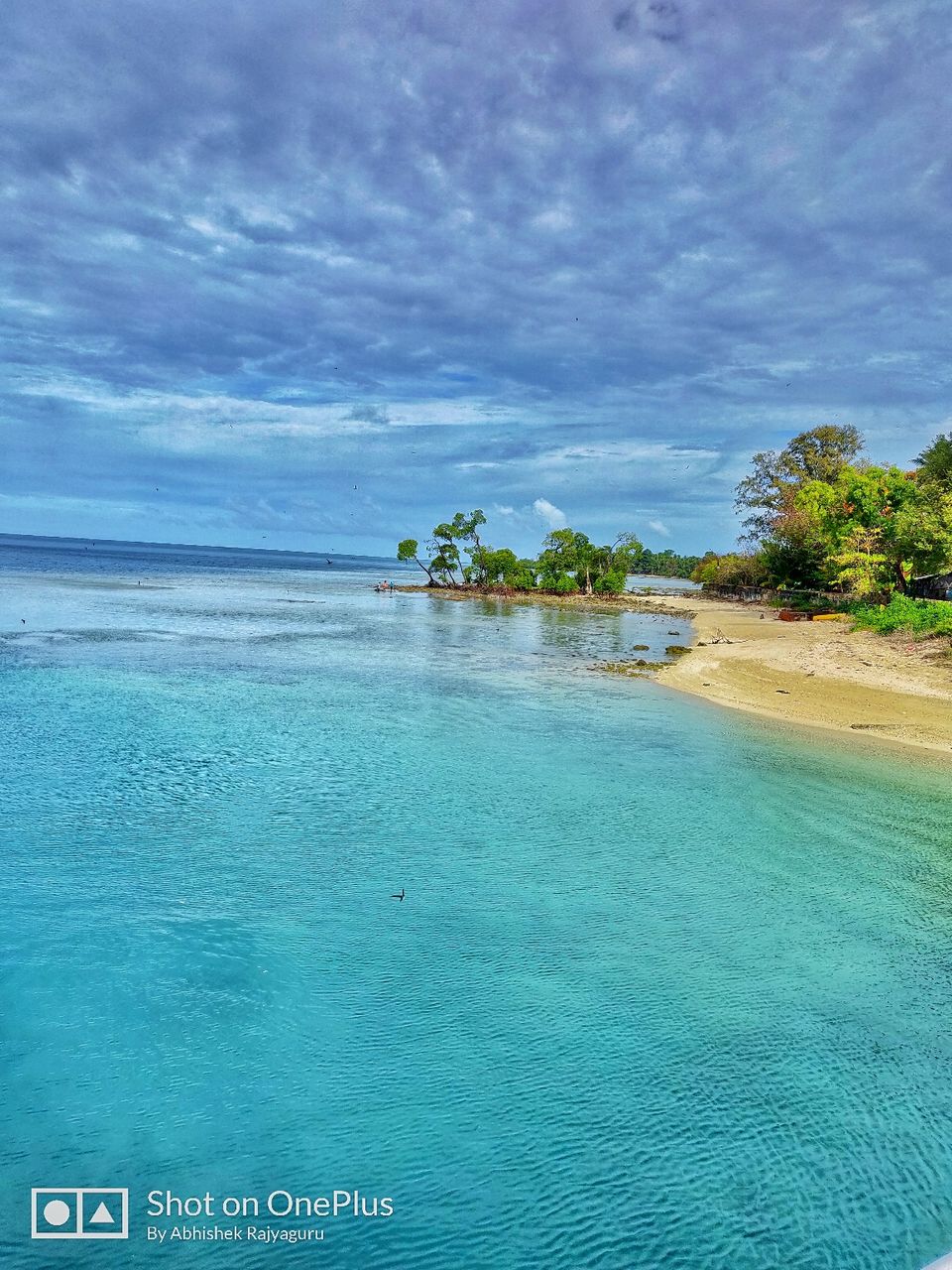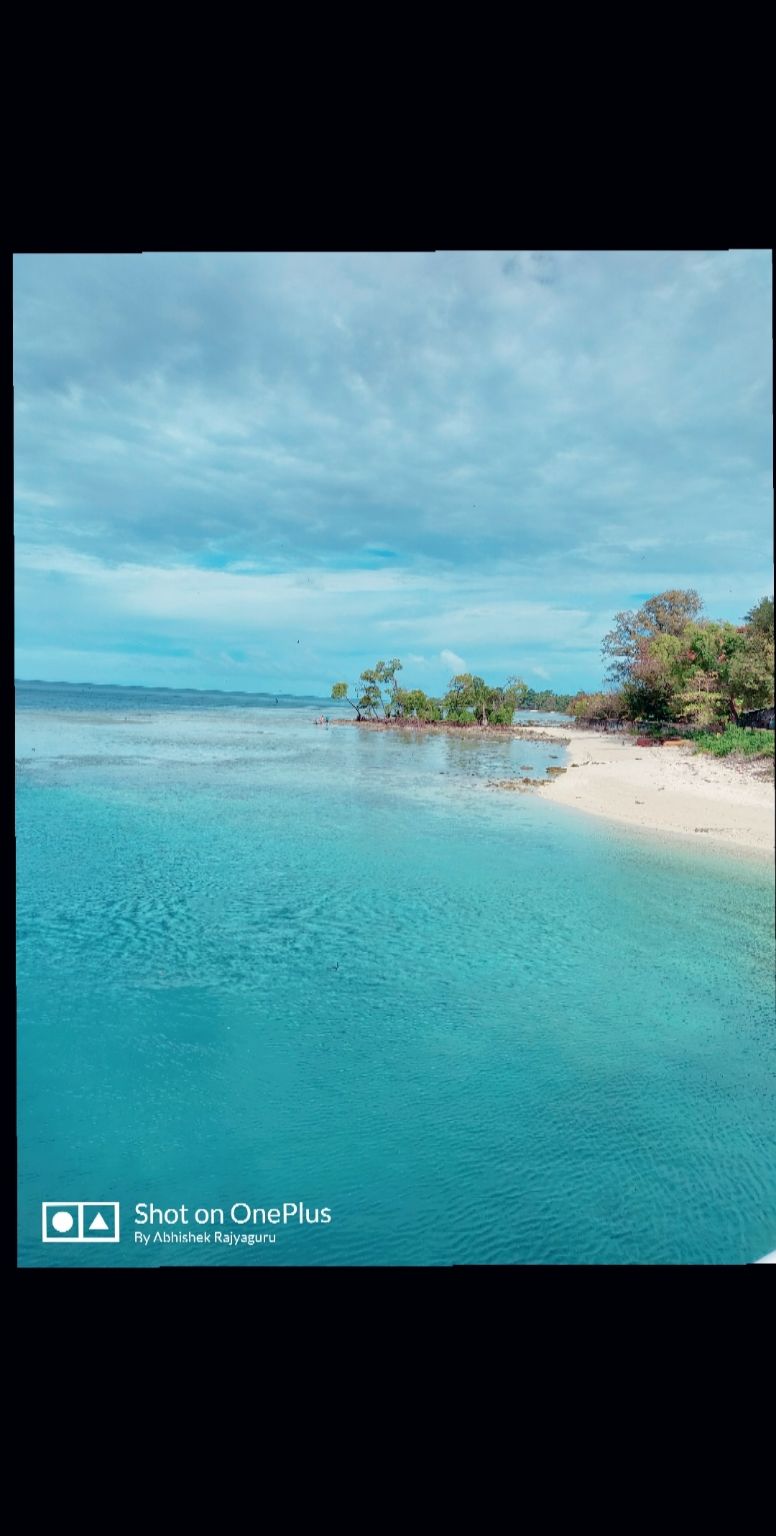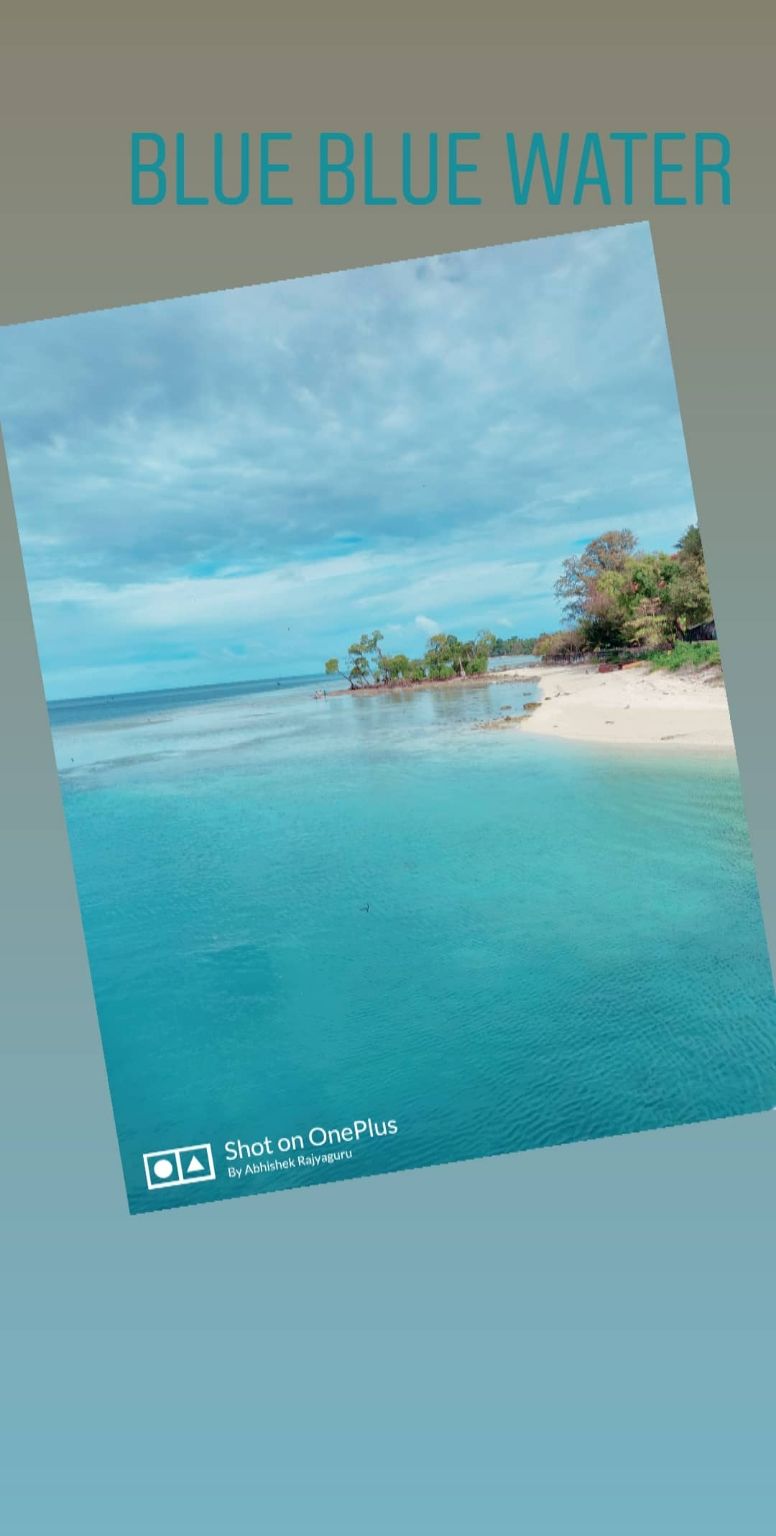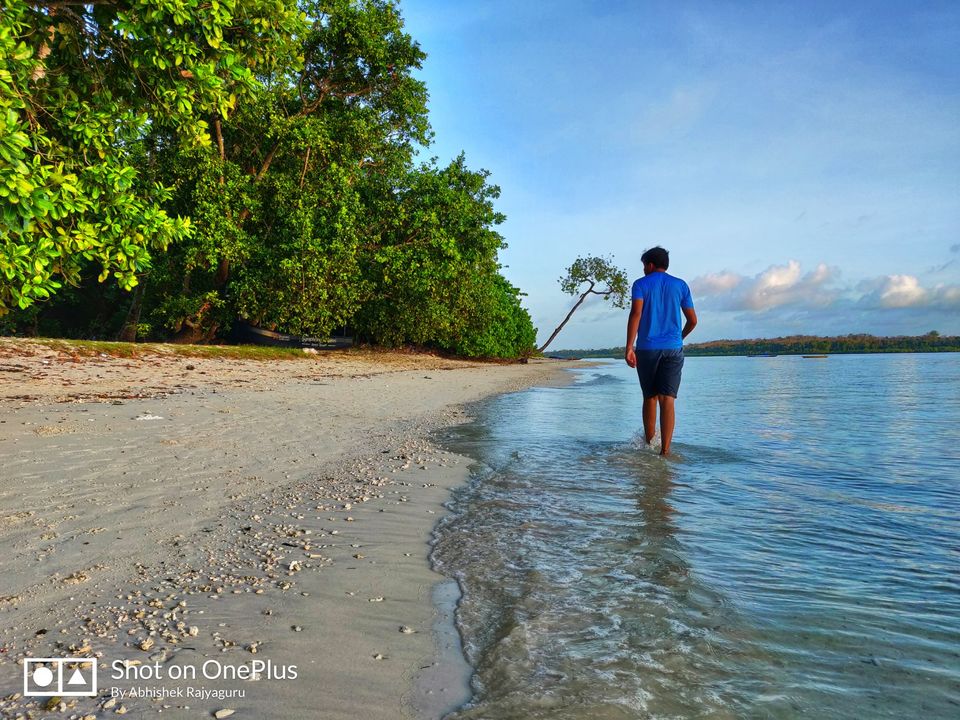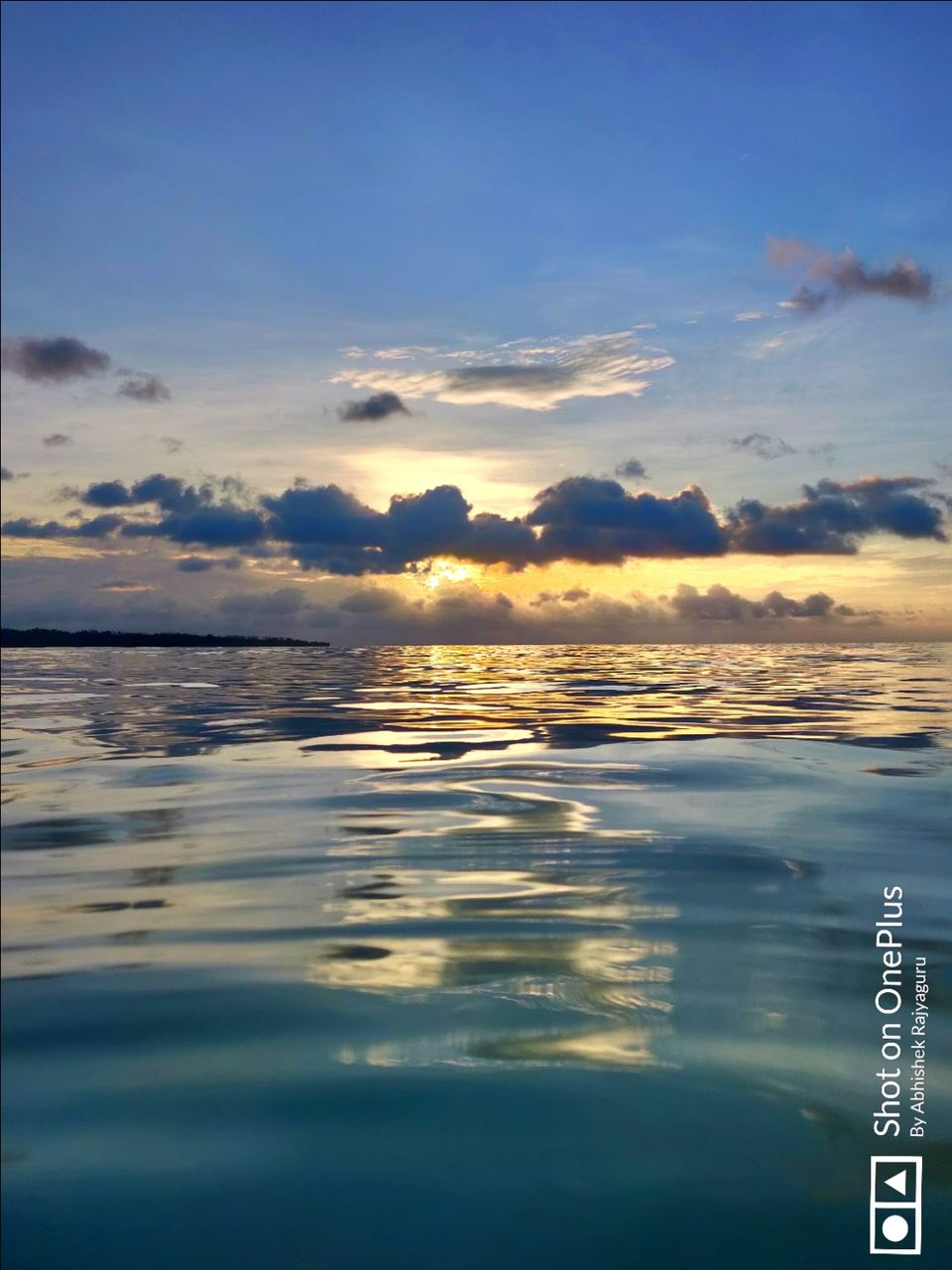 This day was going to be the most exciting day of our lives. We had signed ourselves for scuba diving ????.
The time slot we reserved ourselves was 7 in the morning, which is said to be most convenient and beautiful part of the day.
We headed to the beach where we had to dive in. The name of beach was Nemo beach. When I asked the instructor why the beach was named over Nemo, he replied "you'll see".
So we wore our diving suits, packed up the cylinders and weights on waist and all set for the dive.
The instructor gave us breathing training and also emergency signs to be used inside water for 15 minutes. And then we started our real dive.
The dive was so beautiful, we went 15 feet inside water and God the experience is godly. The world inside is just amazing and there is so much to see and so much learn about this world. There were so many different kind of fish, so many different algae and the coral is so beautiful. The experience was so breathtaking and mesmerizing. And then, the real deal was upfront a full family of the clown fish(Nemo fish) floating gracefully before me. And yes it was finally there, I saw it in real life the most famous Nemo fish.
We were inside water for around 30 minutes and yes it was the most amazing moments of my life. And trust me guys you should also experience this.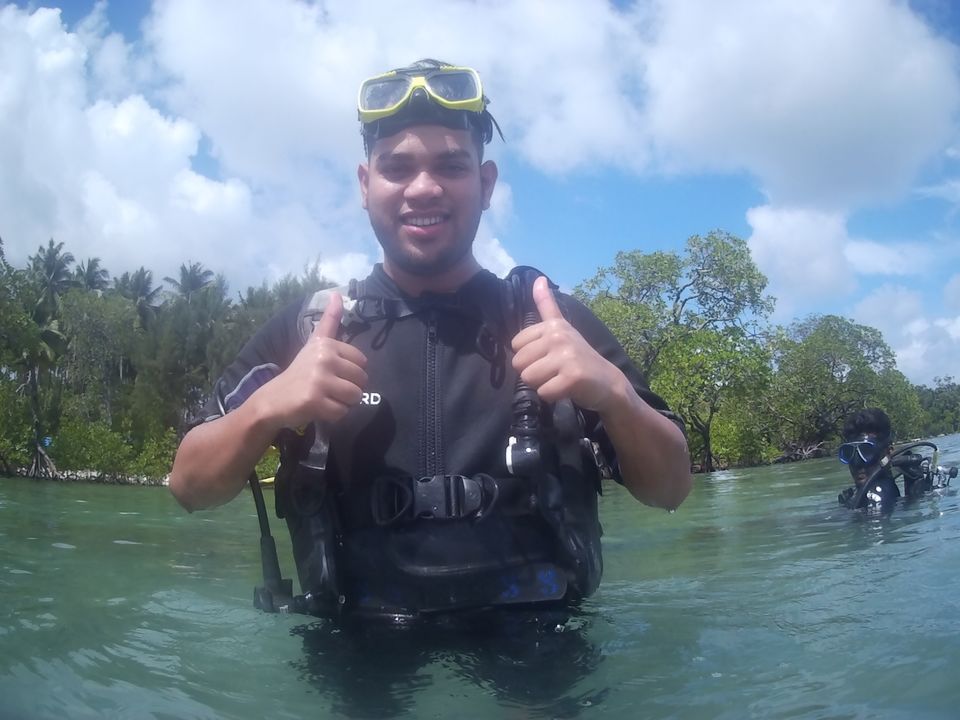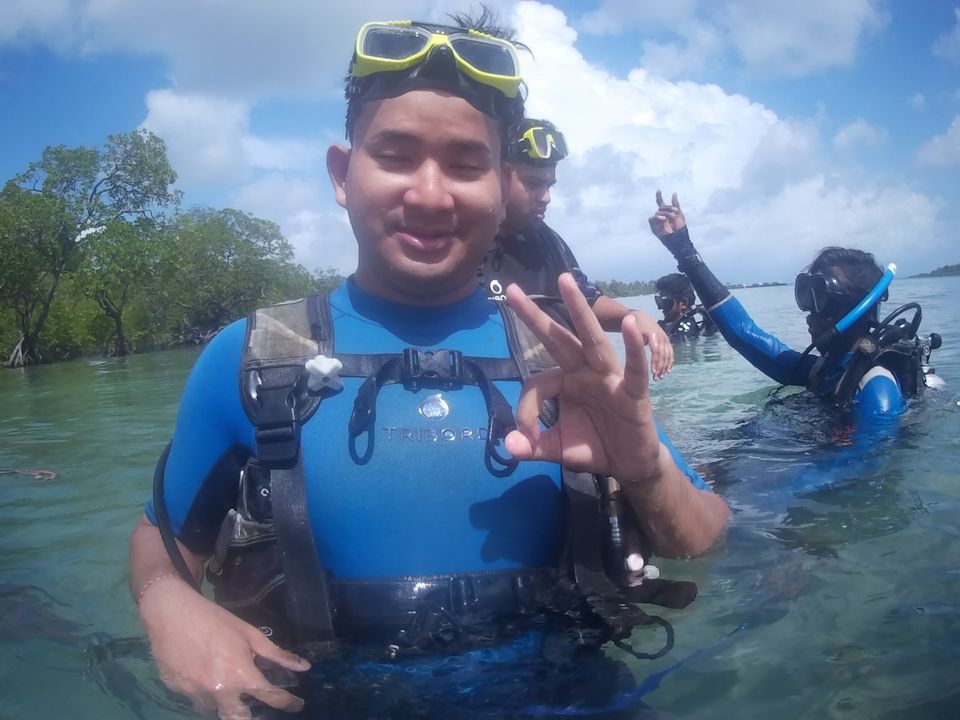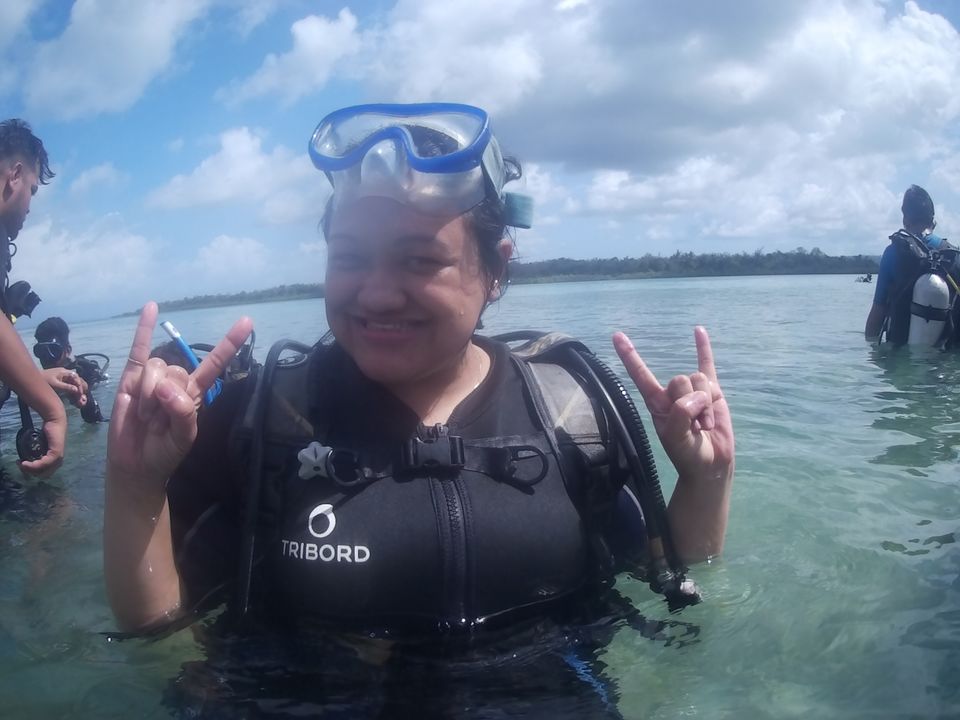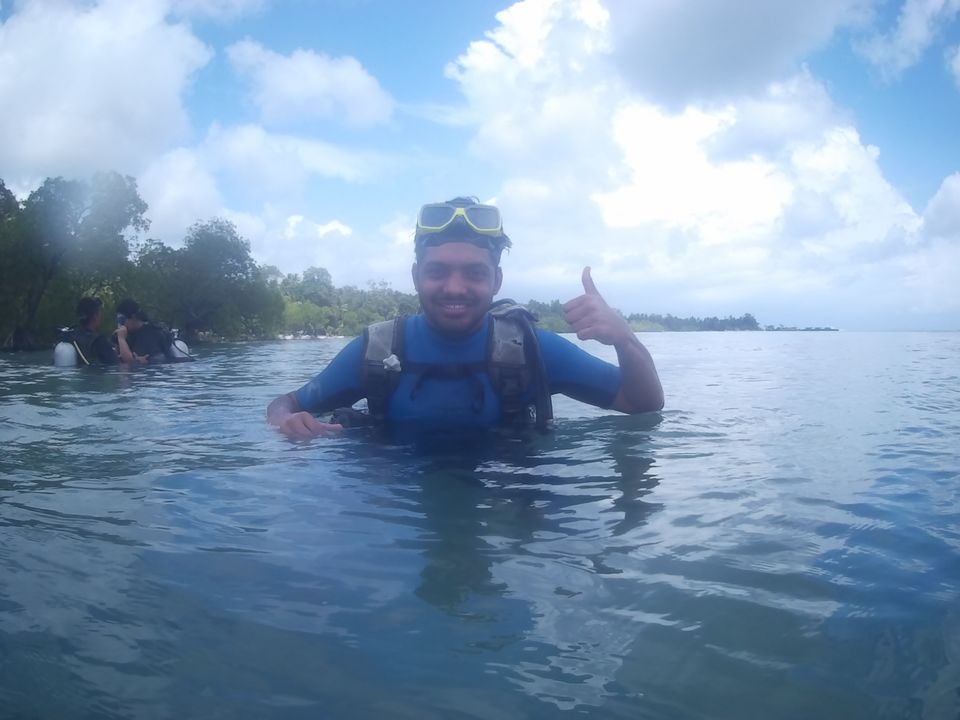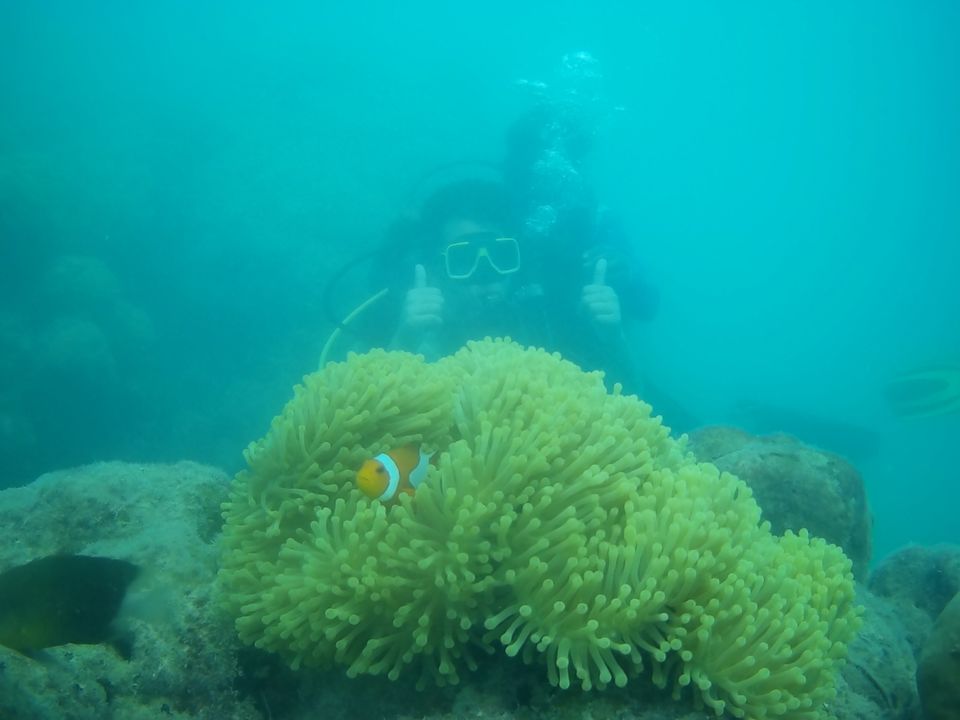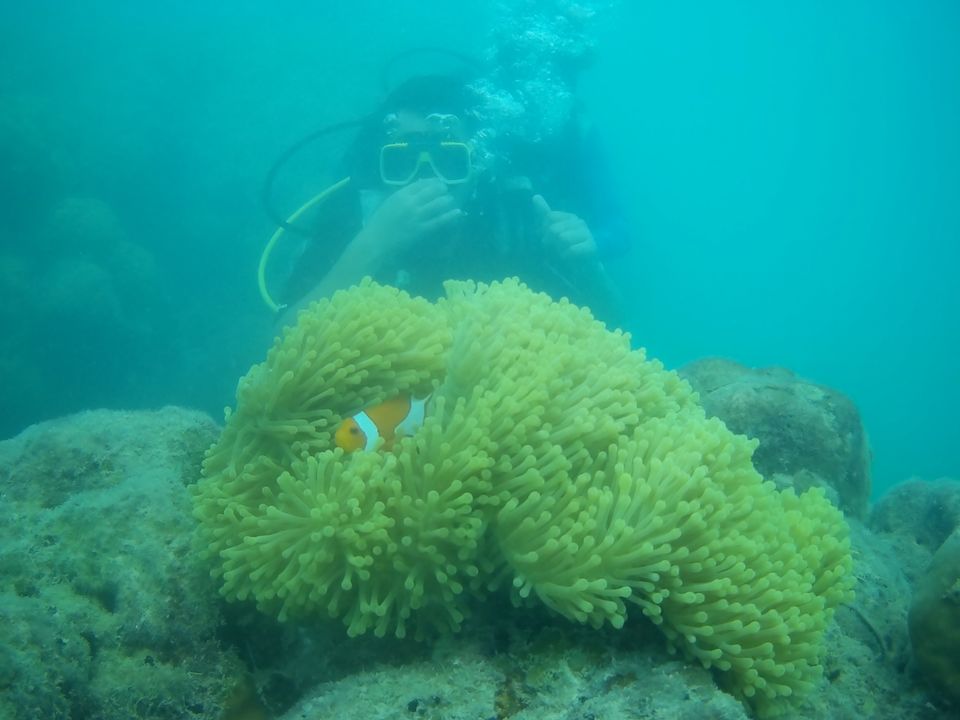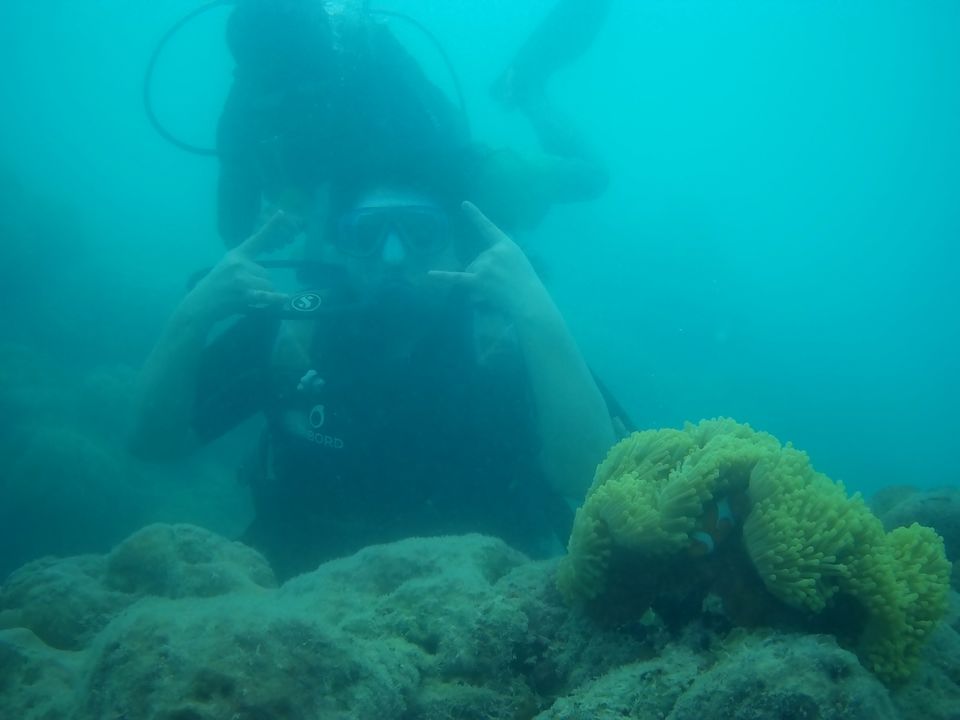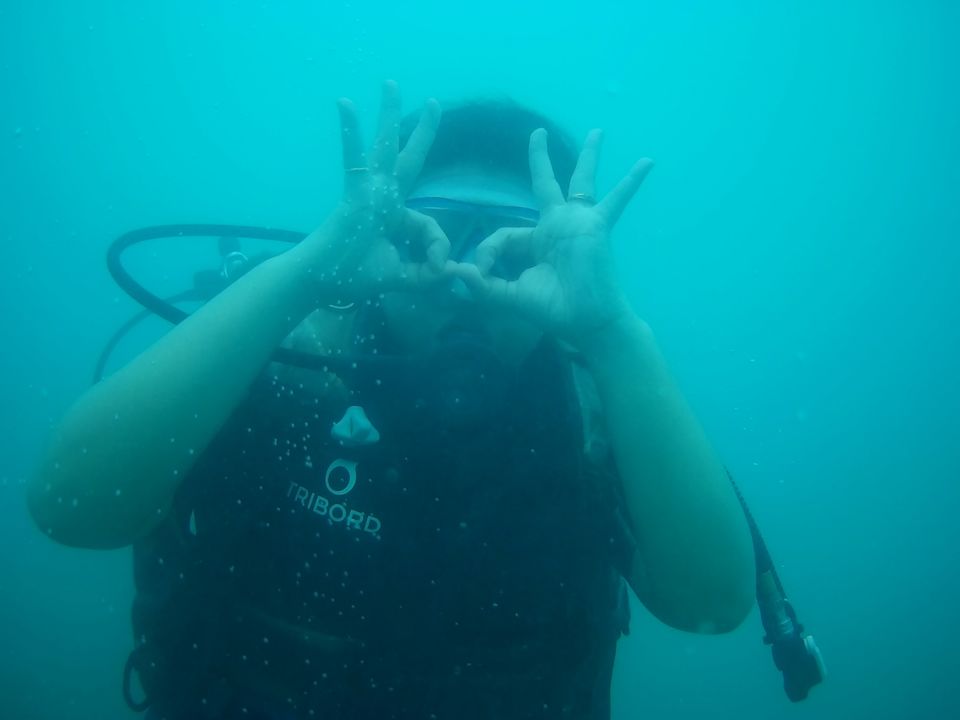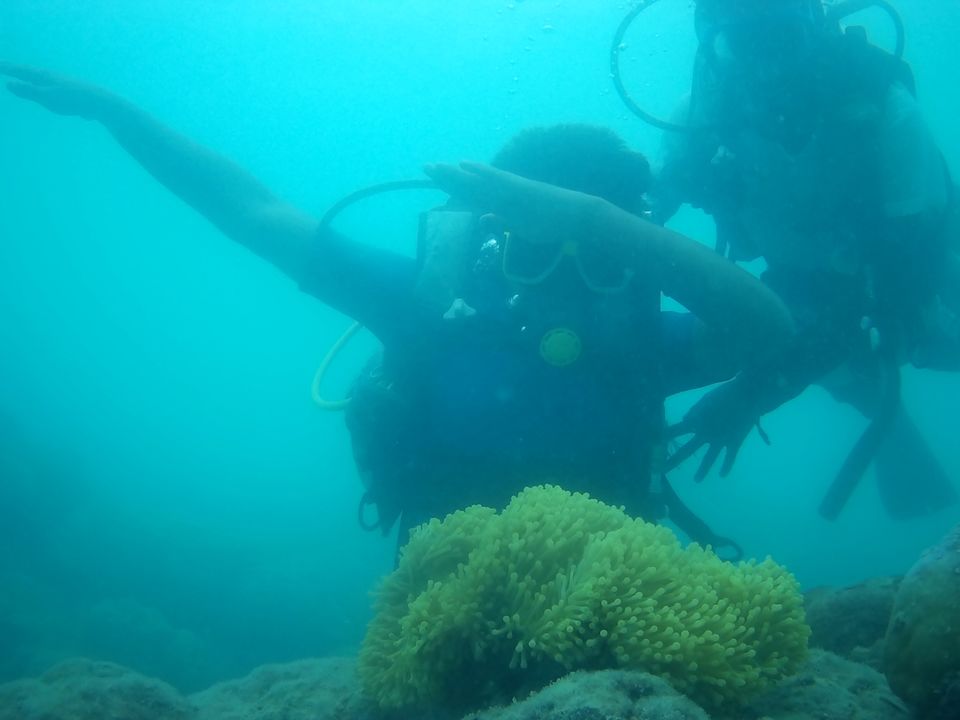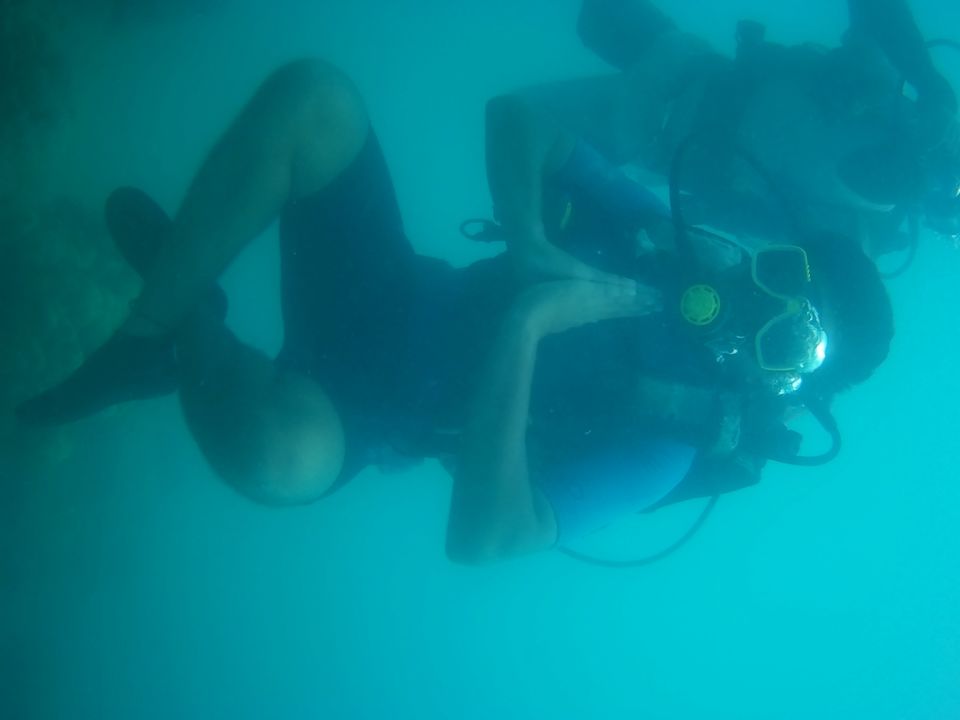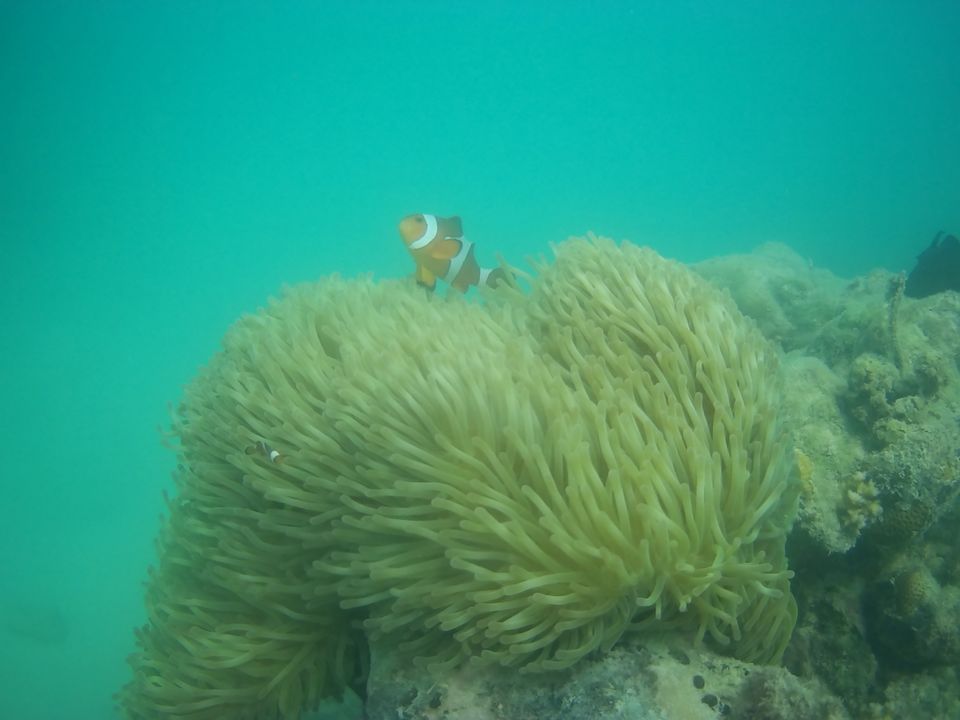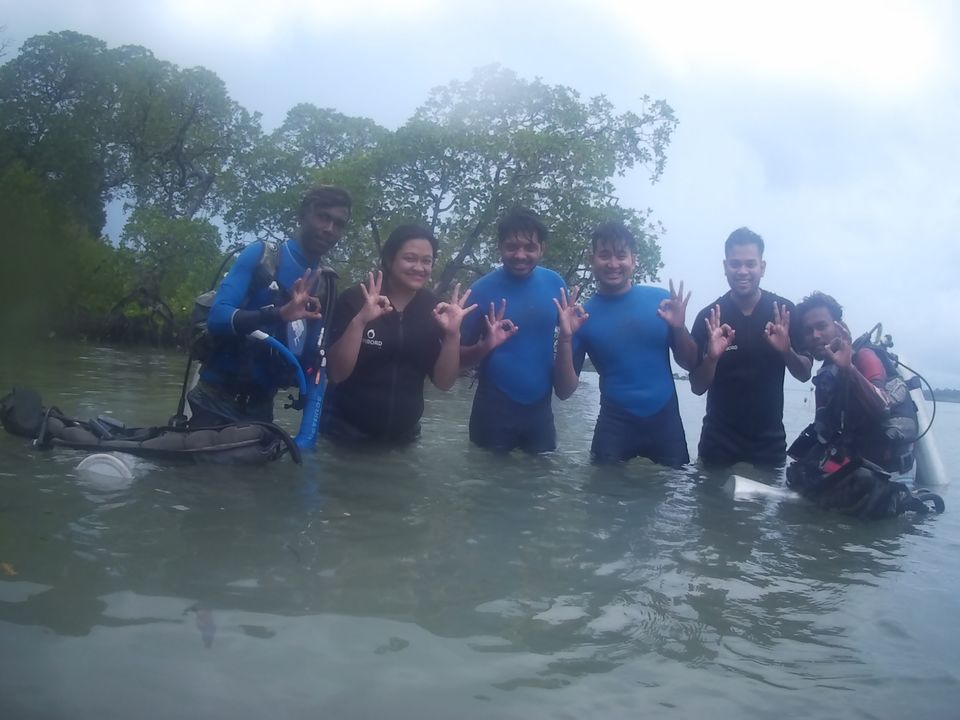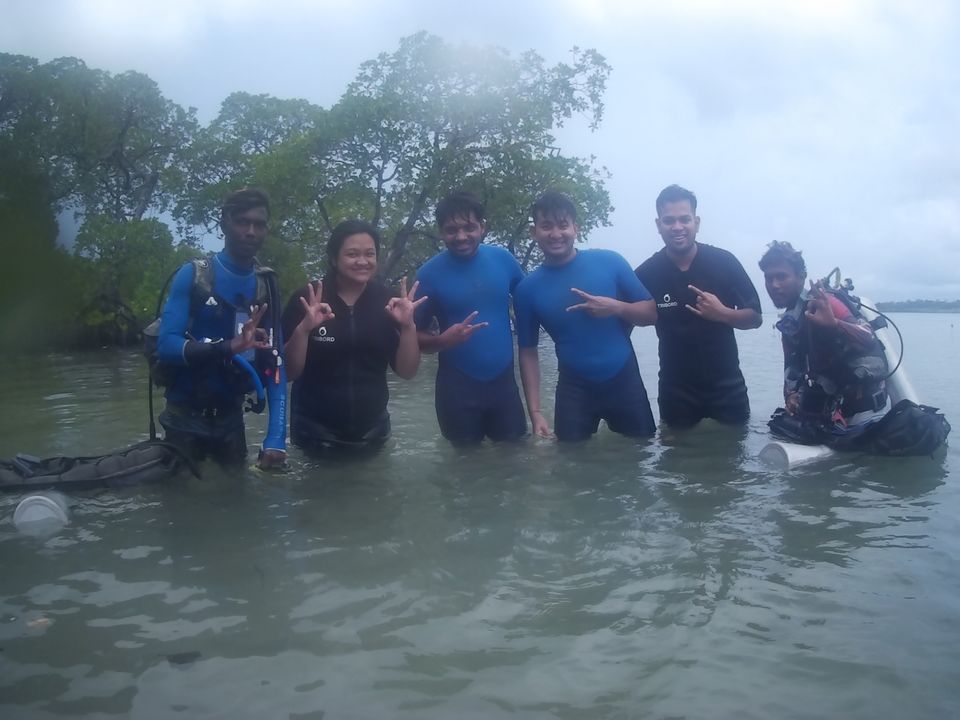 Yes scuba diving was done right and we loved every second of it. Then we headed back to the resort, had our lunch and the driver said, we will be going to the Kalapathar beach and then the world famous Radhanagar beach for the sunset.
The Kalapathar beach is one heck of beach, covered with white sands and all white n blue water till your eyes go. The beach has black rocks all around hence it is named kala pathar beach. This beach is a living wallpaper. Every picture you take is definitely a wallpaper here. So beautiful and so clean. If you are inside the water with me and if I'm 20 feet apart from you, I could see your foot very clearly. That's how clean the water was.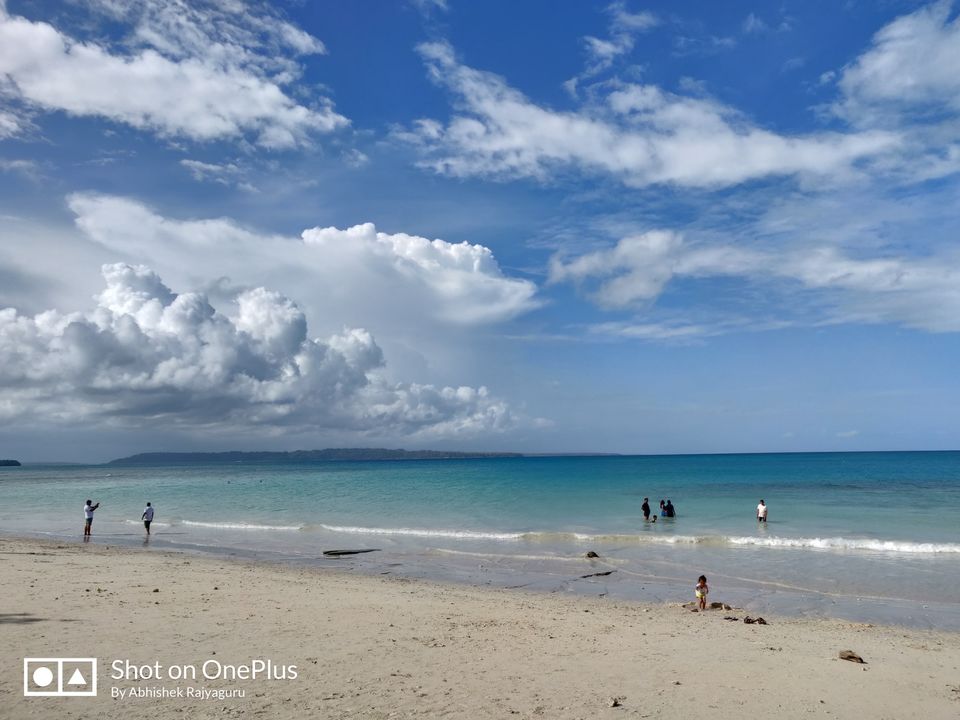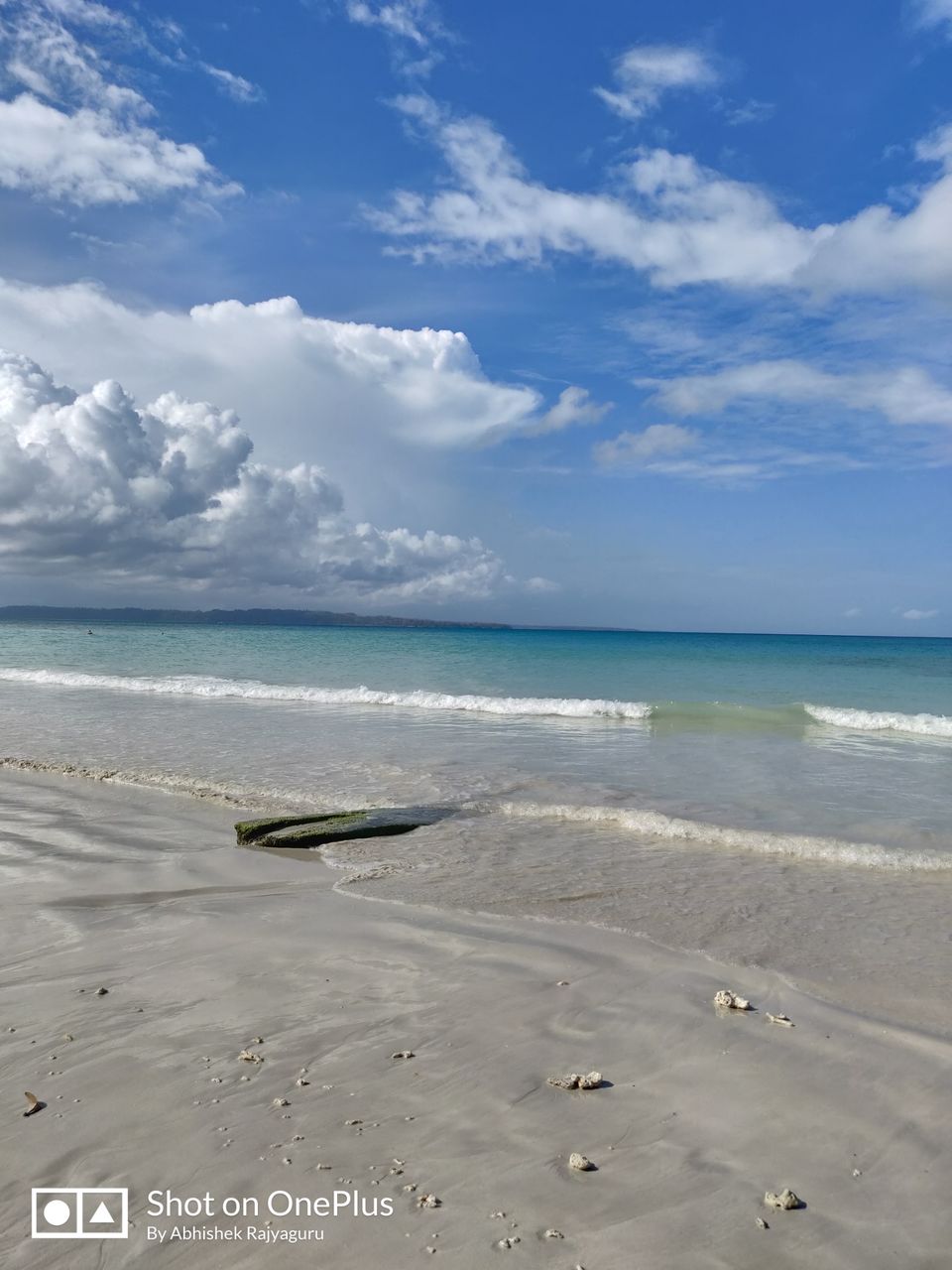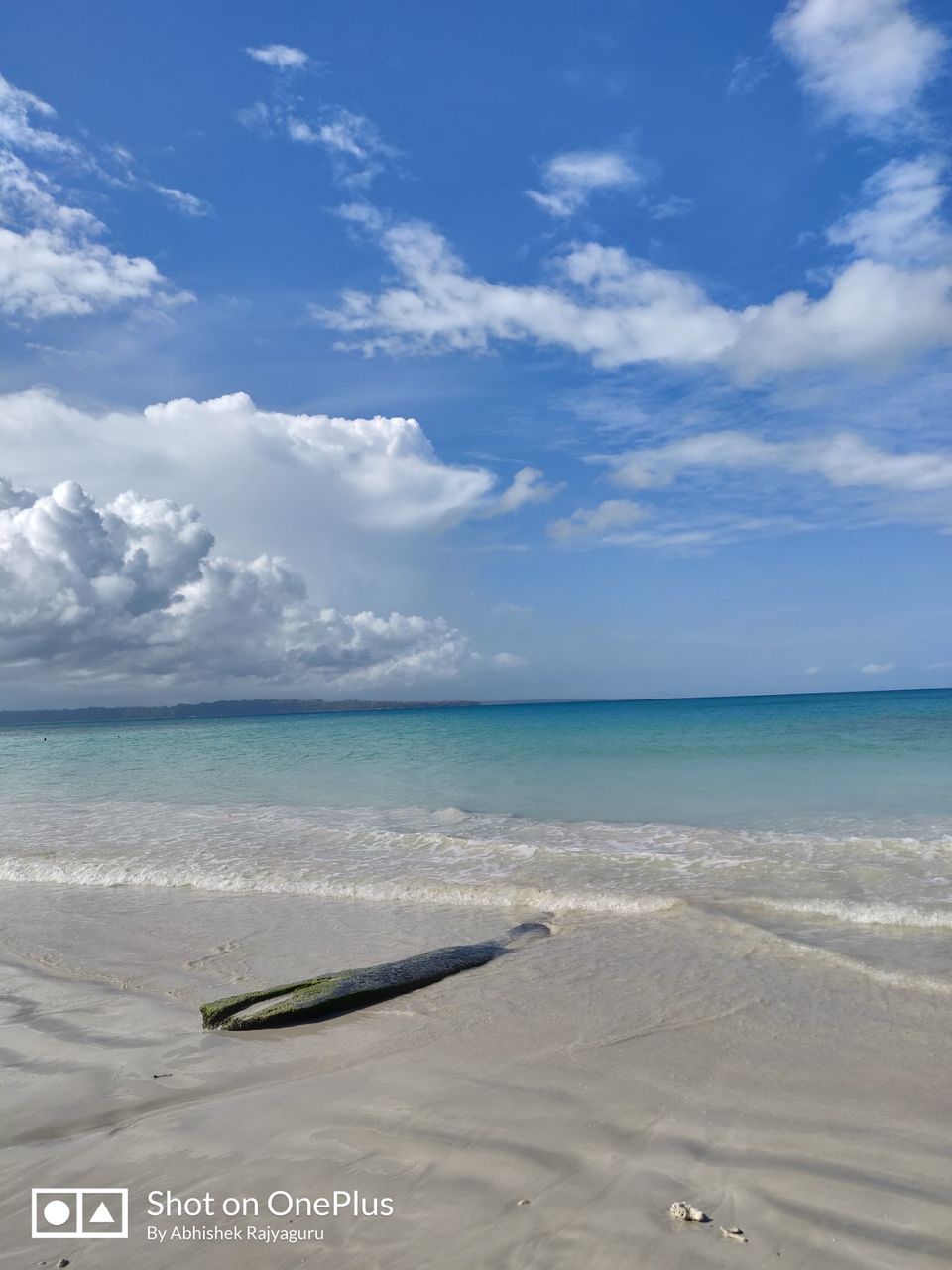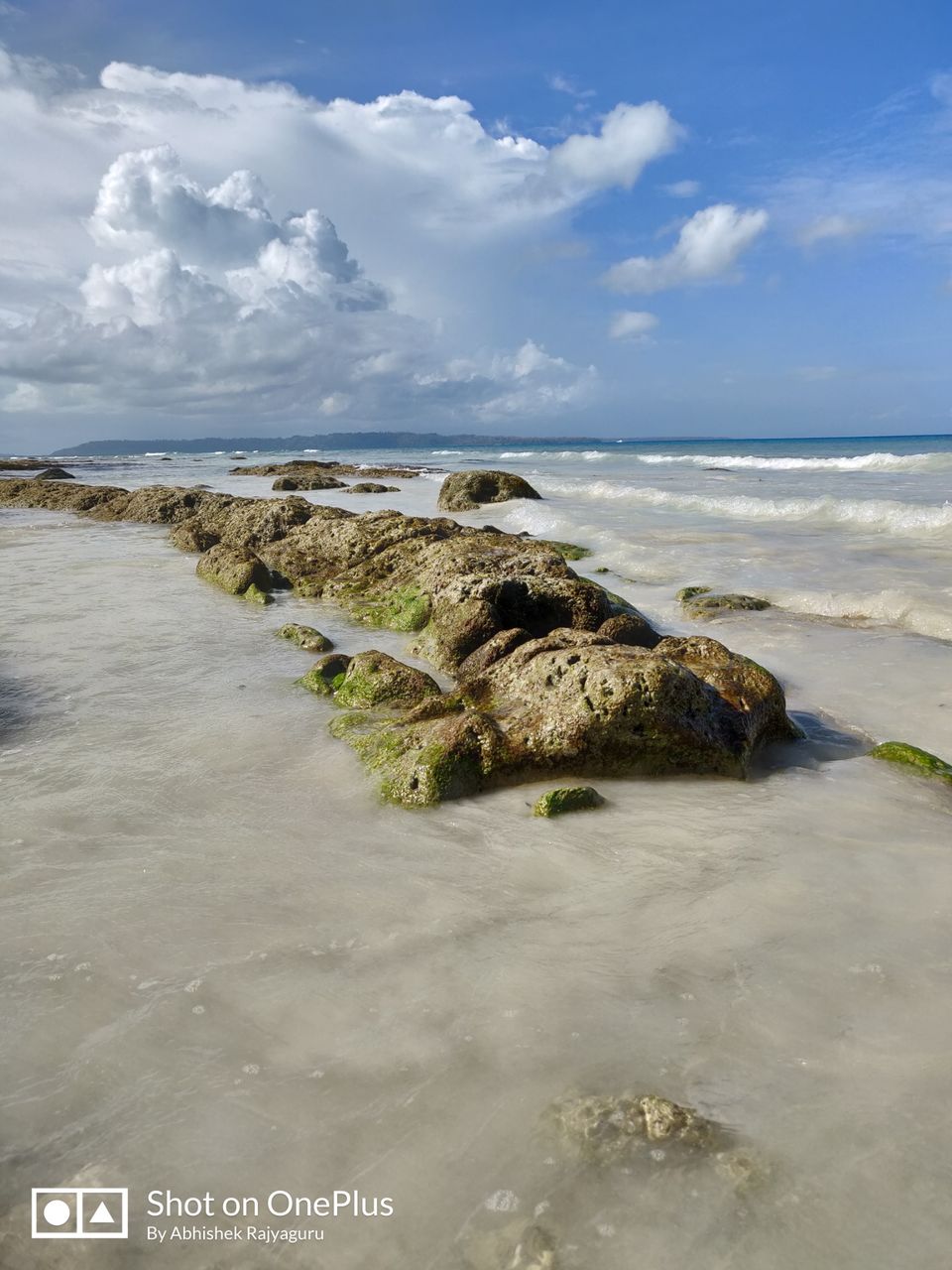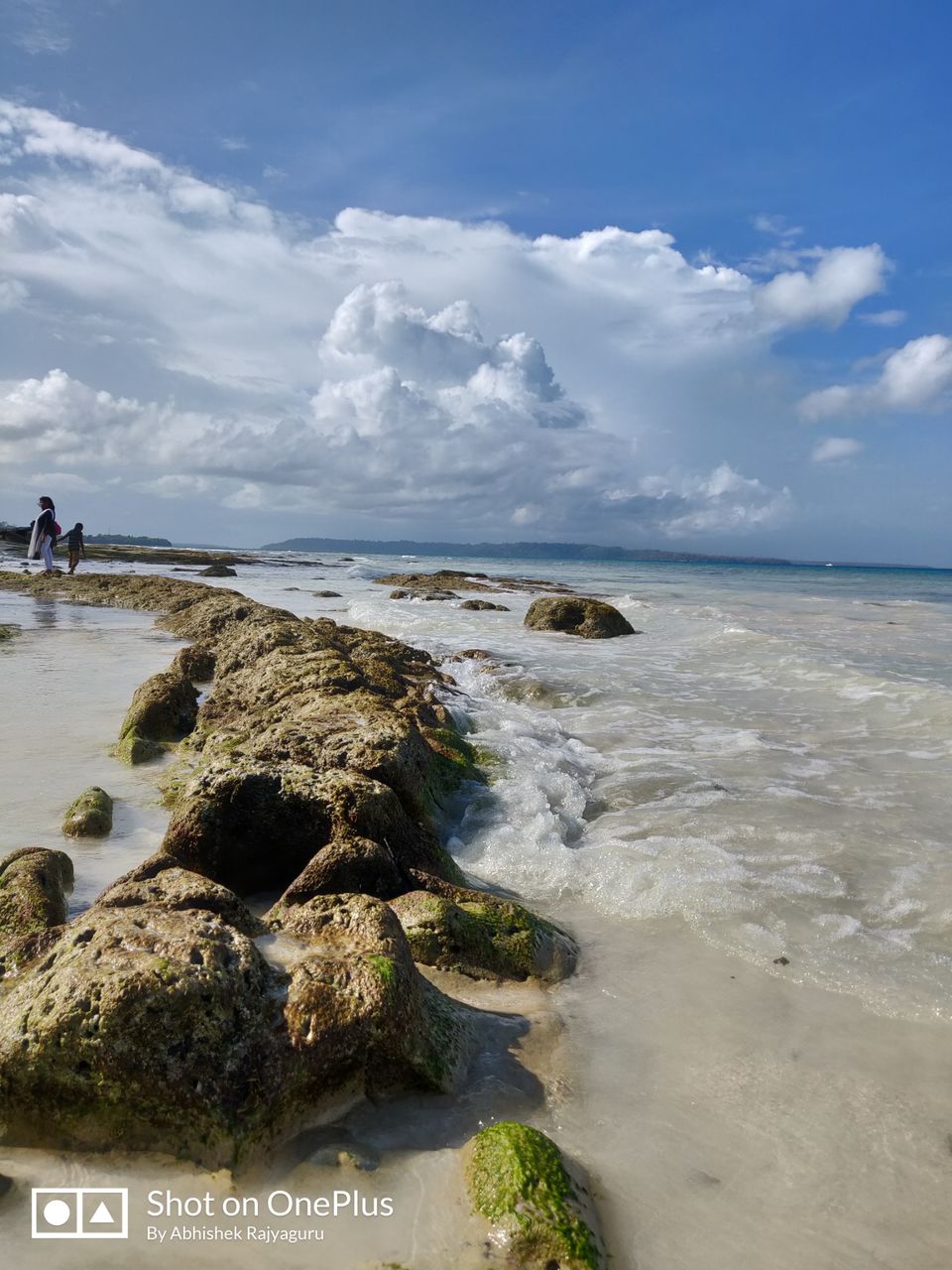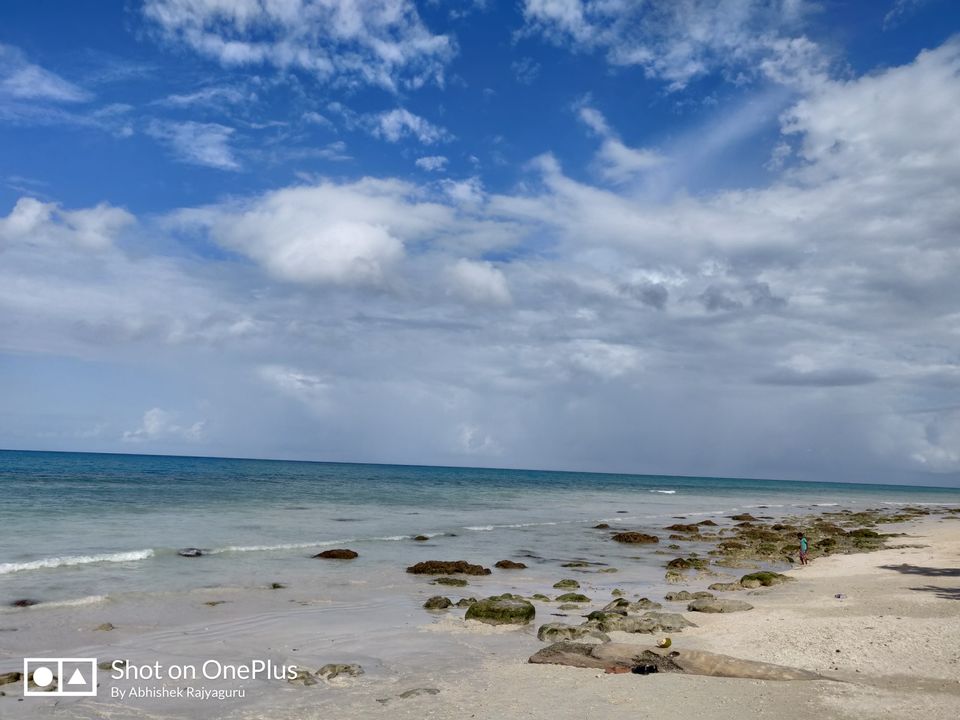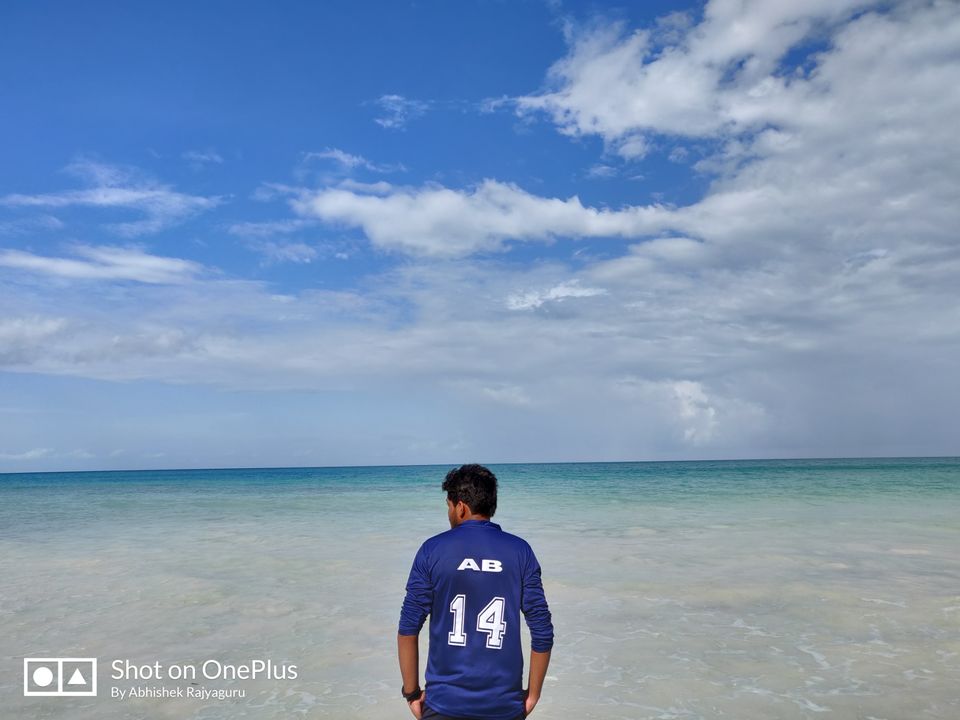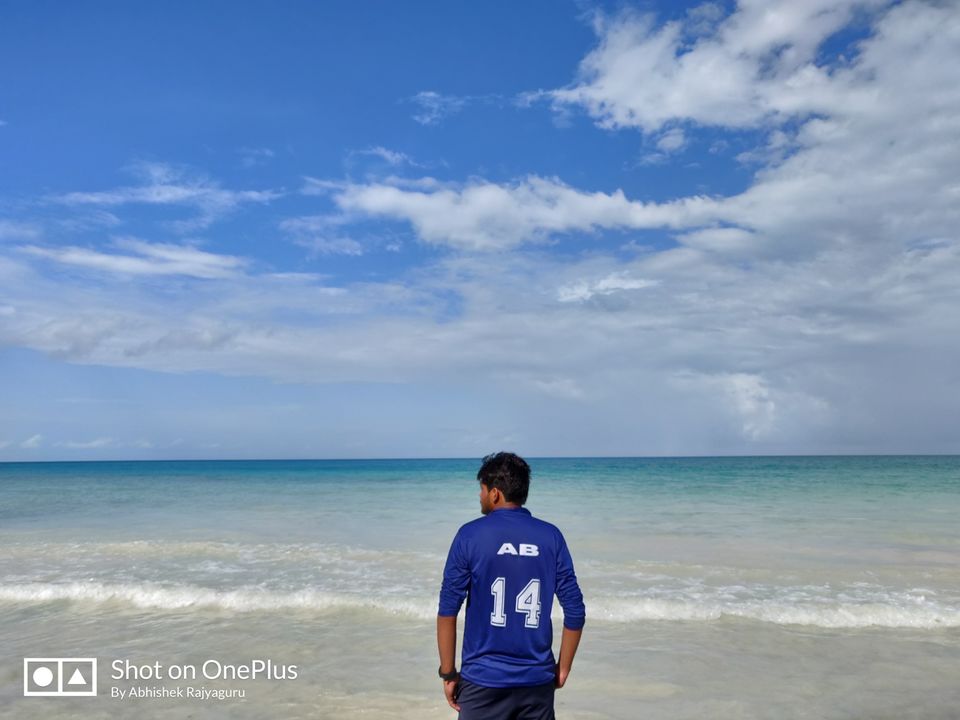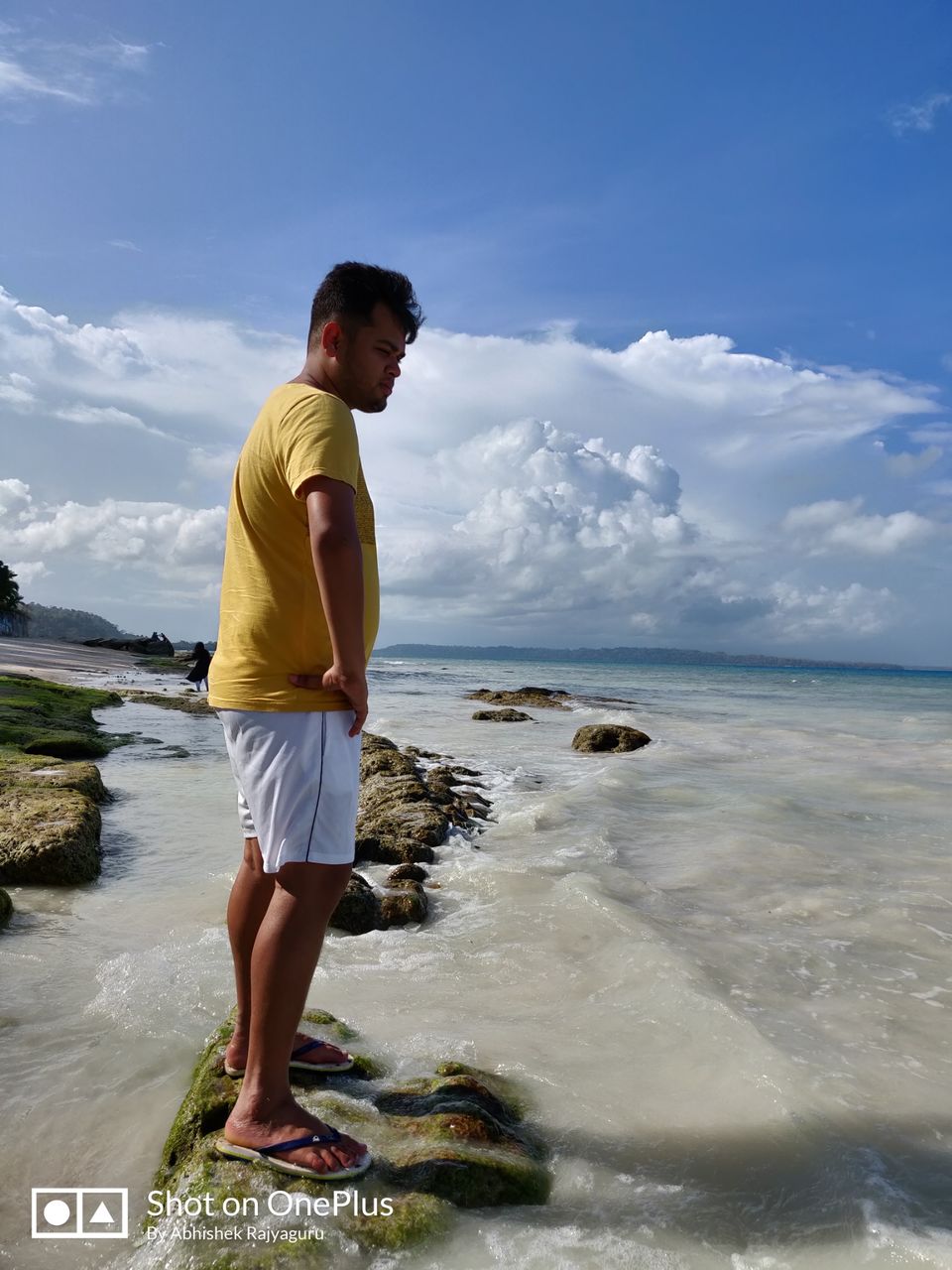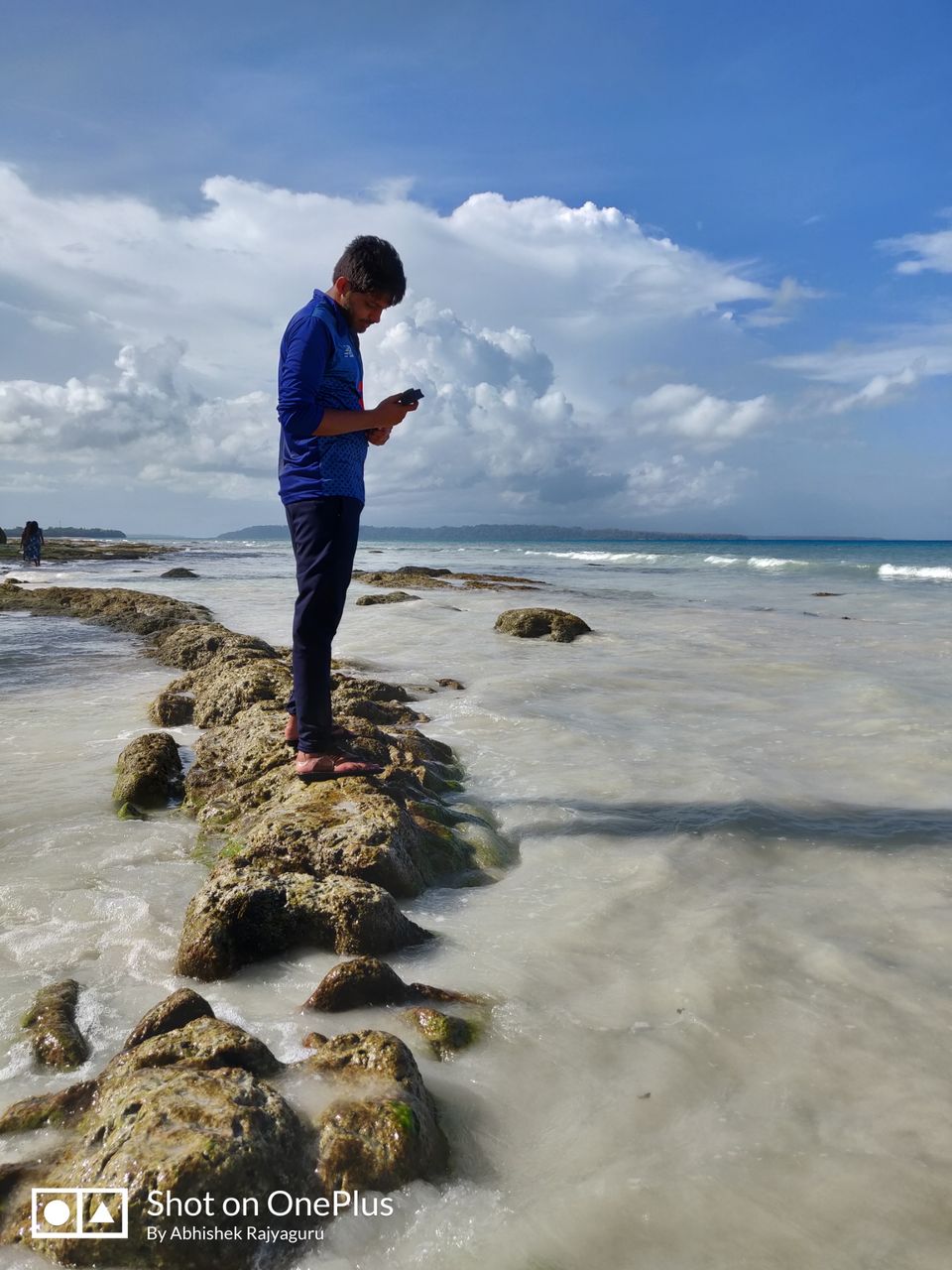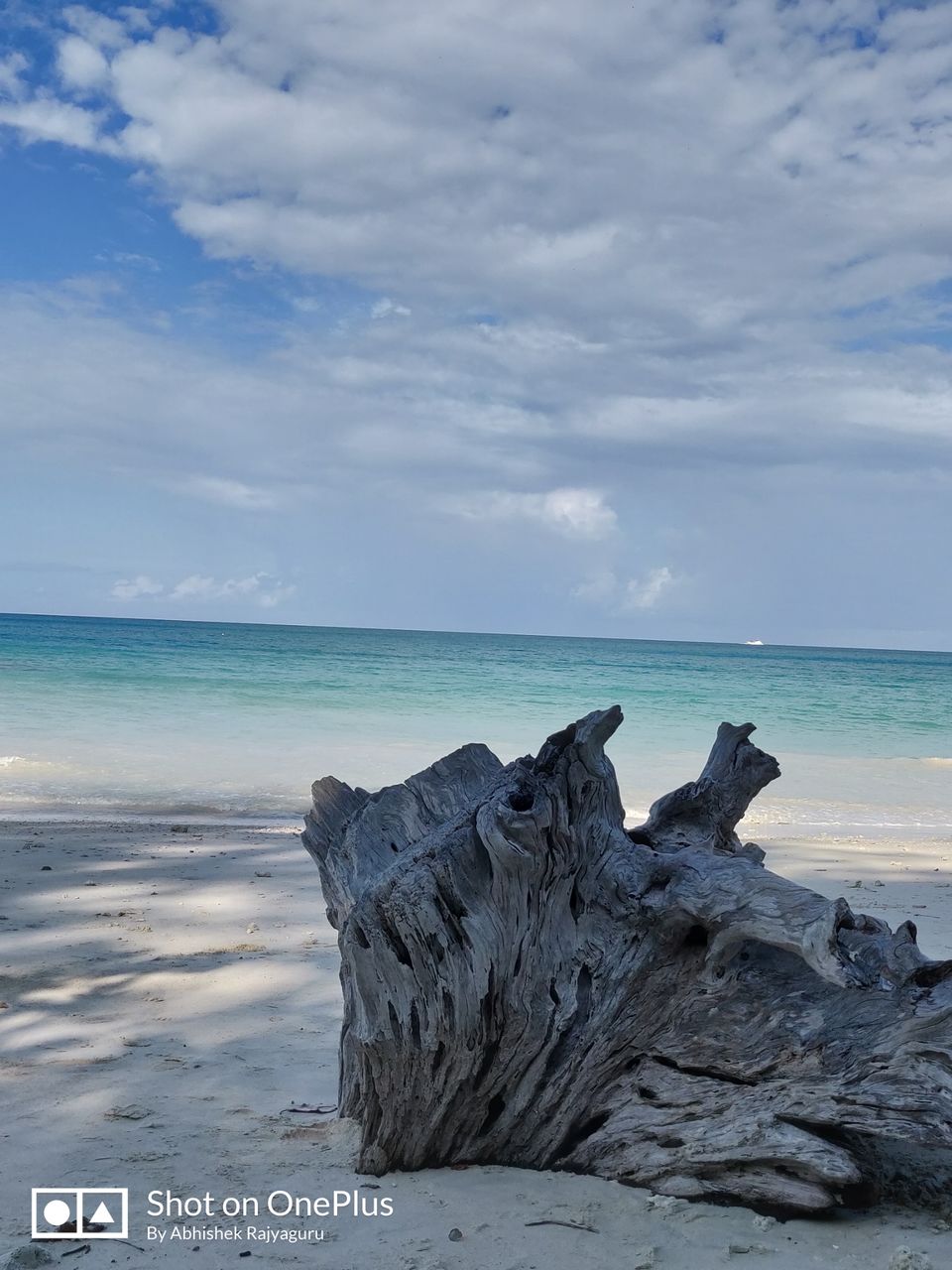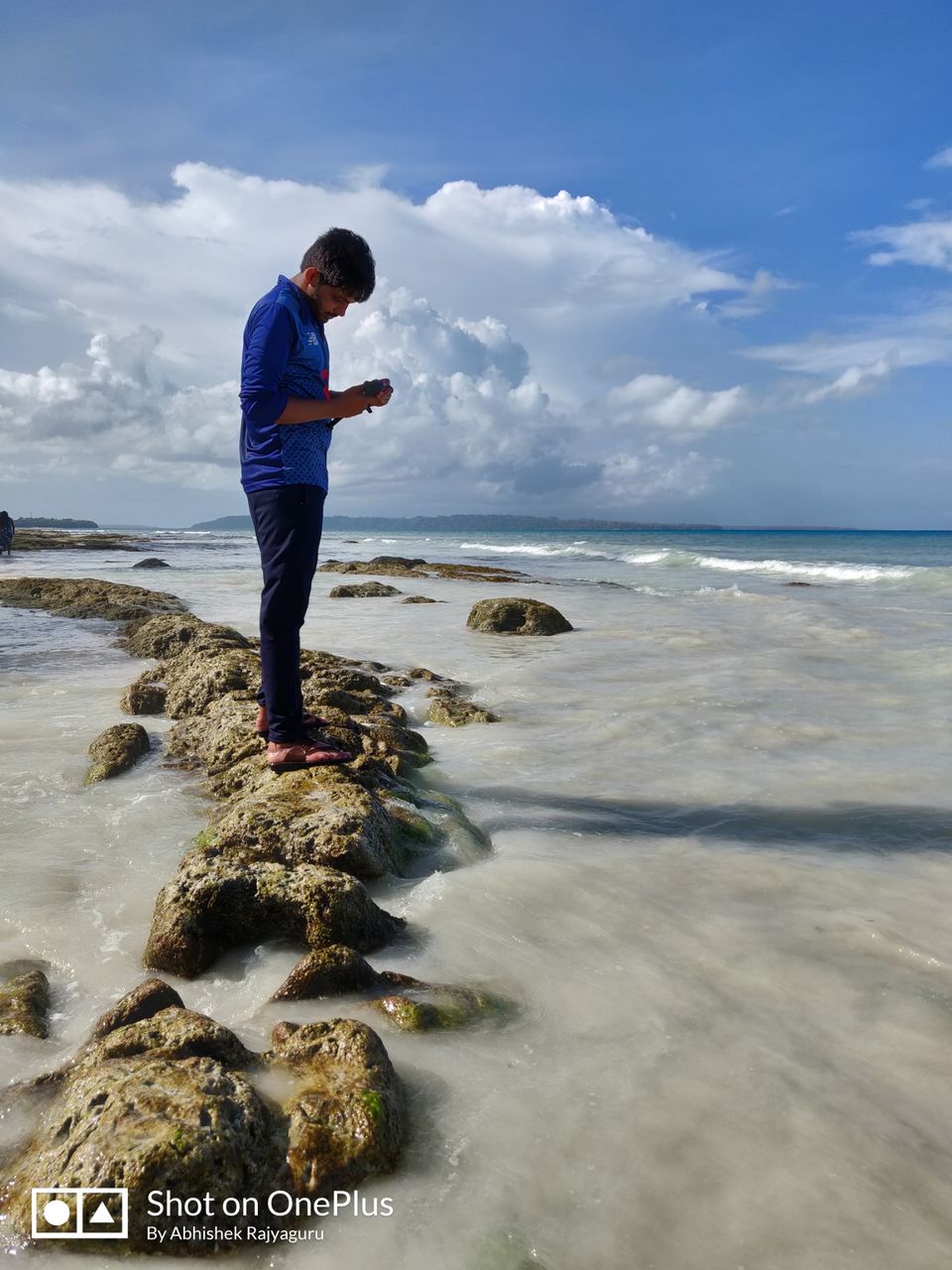 We are at the end of the day two. We were going to wrap the day up after visiting Radhanagar beach. Radhanagar beach is said to be one of the most beautiful beaches in the world. This beach is very famous for its sunset view.
As soon as we reached the Beach, the view was unbelievable, the waves were roaring and the water was toooooo blue. The atmosphere was great and so lively. This was the only beach where I saw more than 20 people, cuz all other beaches were very peaceful. This one was some kind of different one but yes a must go one. I couldn't resist myself from jumping into the water..I didn't bother changing my clothes or even taking pictures of the Beach, I just handed over my phone to shristi and ran into the water...called up bhargav and roktim as well inside. We rolled down, jumped up and hit through the waves for atleast an hour. While I was going through these moments I started Thanking myself and thanking God for giving me such beautiful moments which I can never forget and will always cherish.
Guys, trust me, this beach is must go place in your life before you die.
We finally wrapped our second day and packed our bags up for our morning cruise back to Port Blair.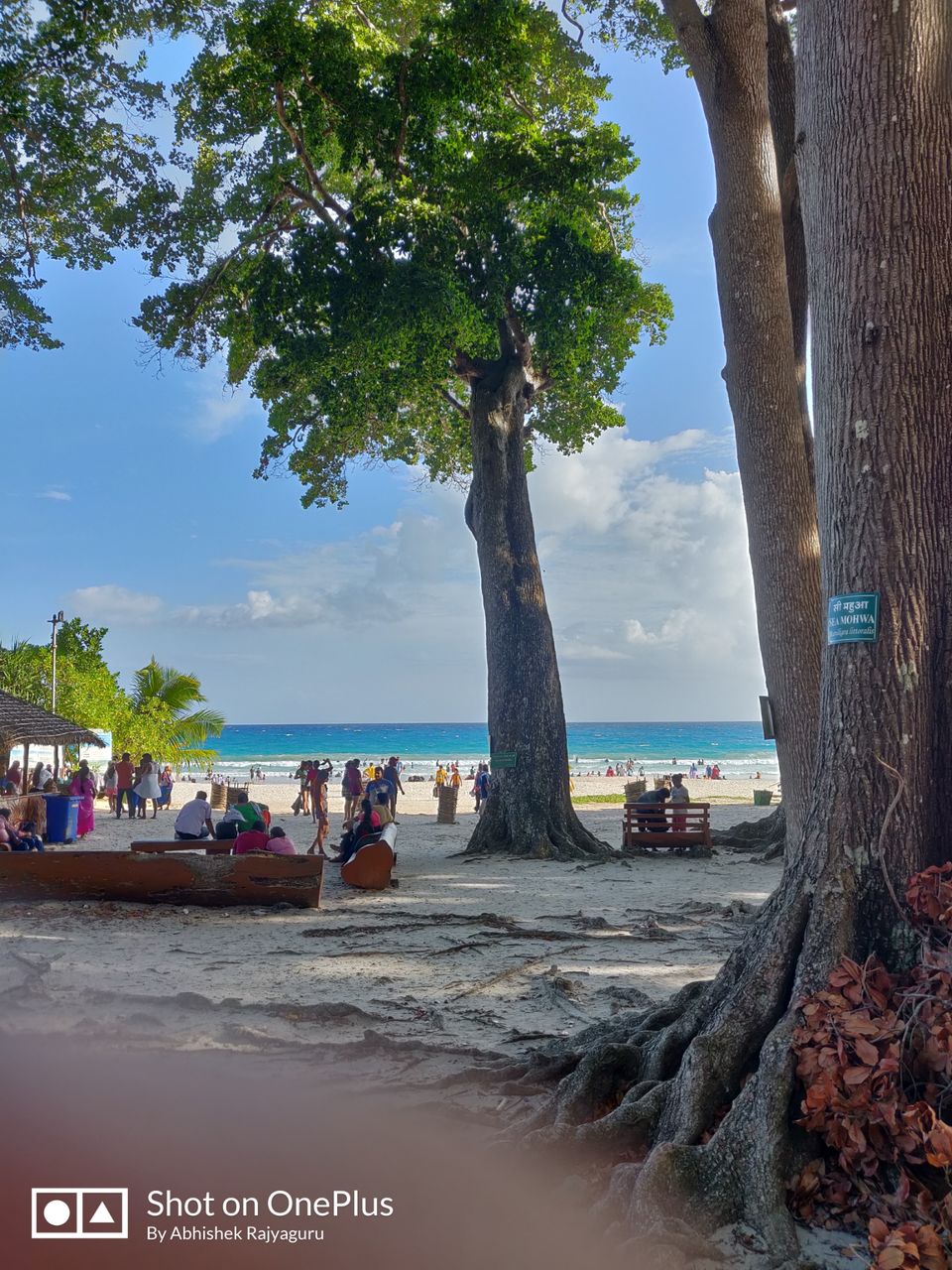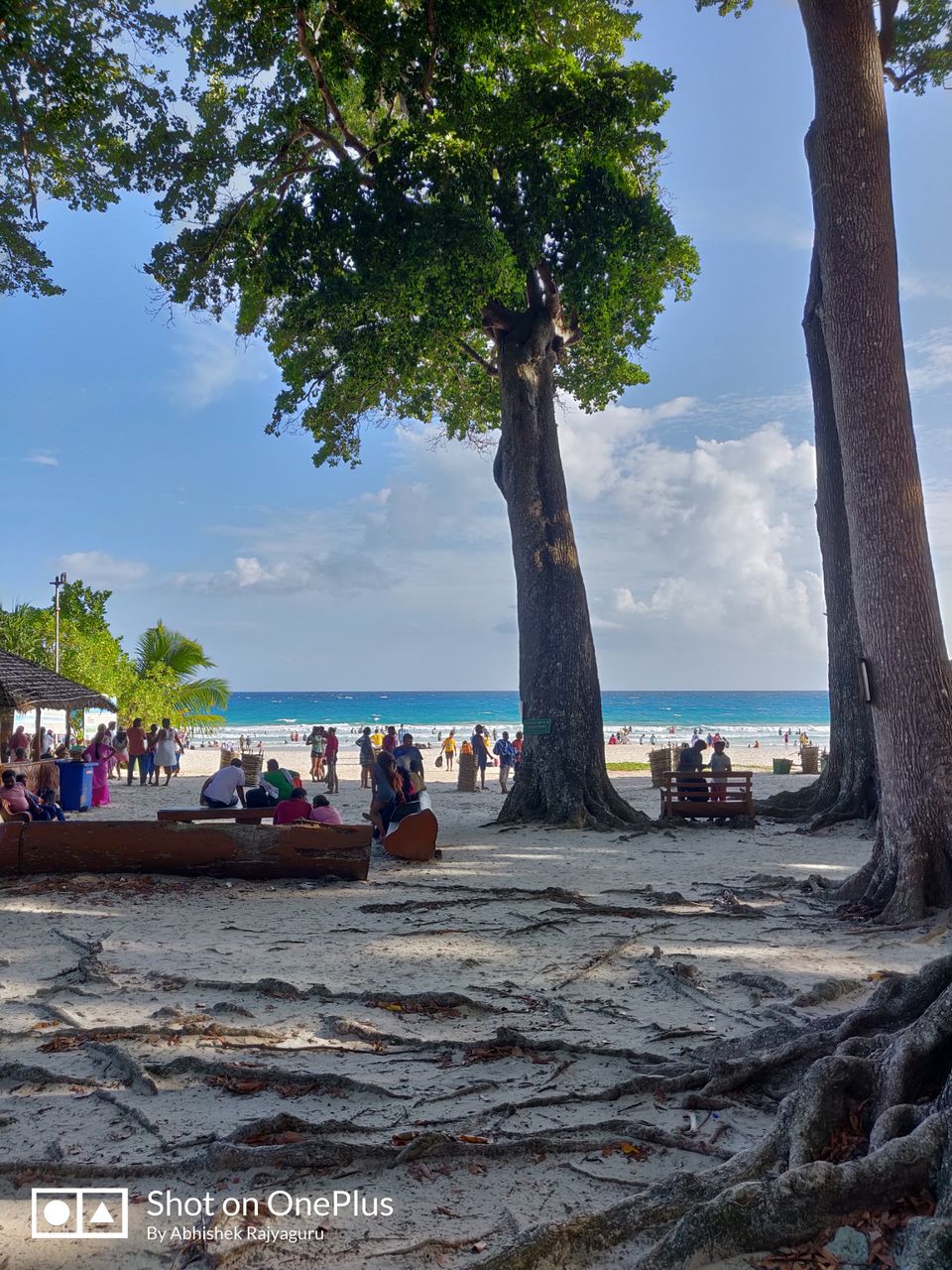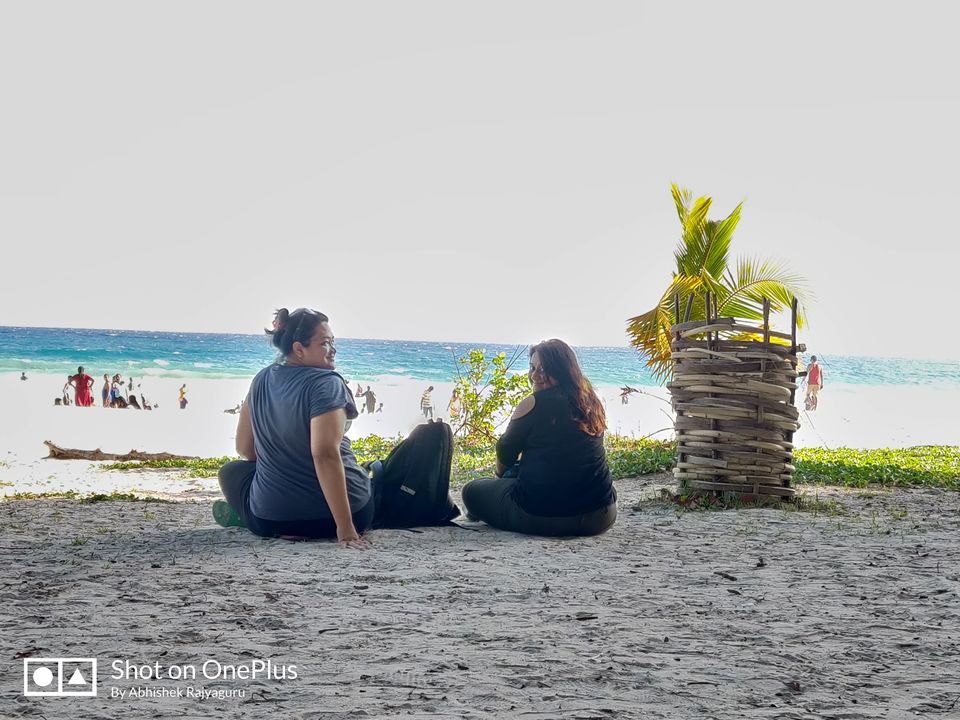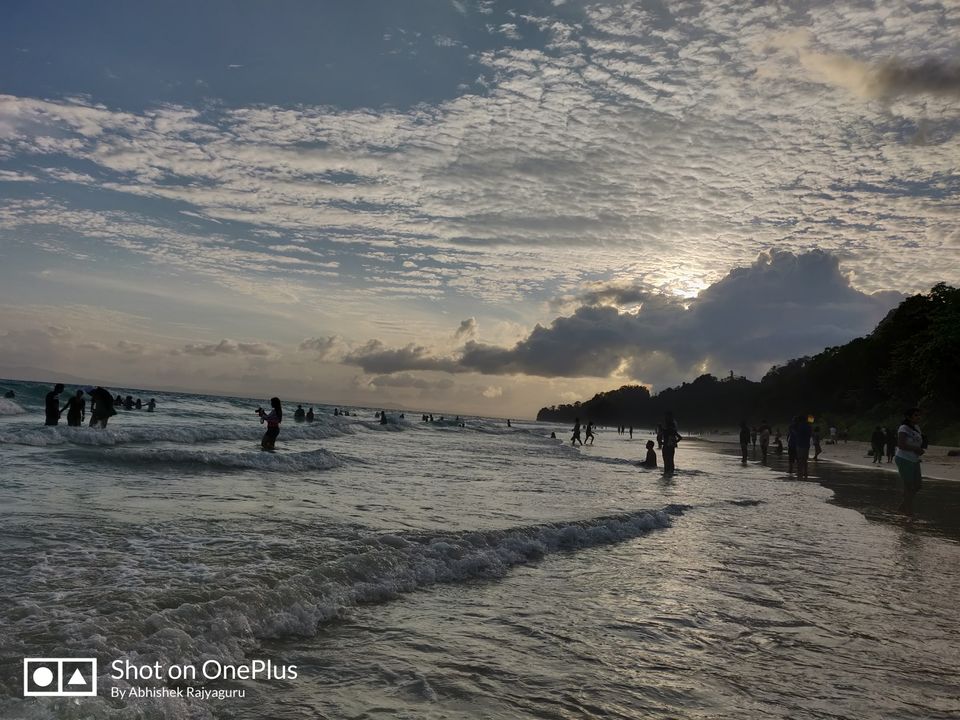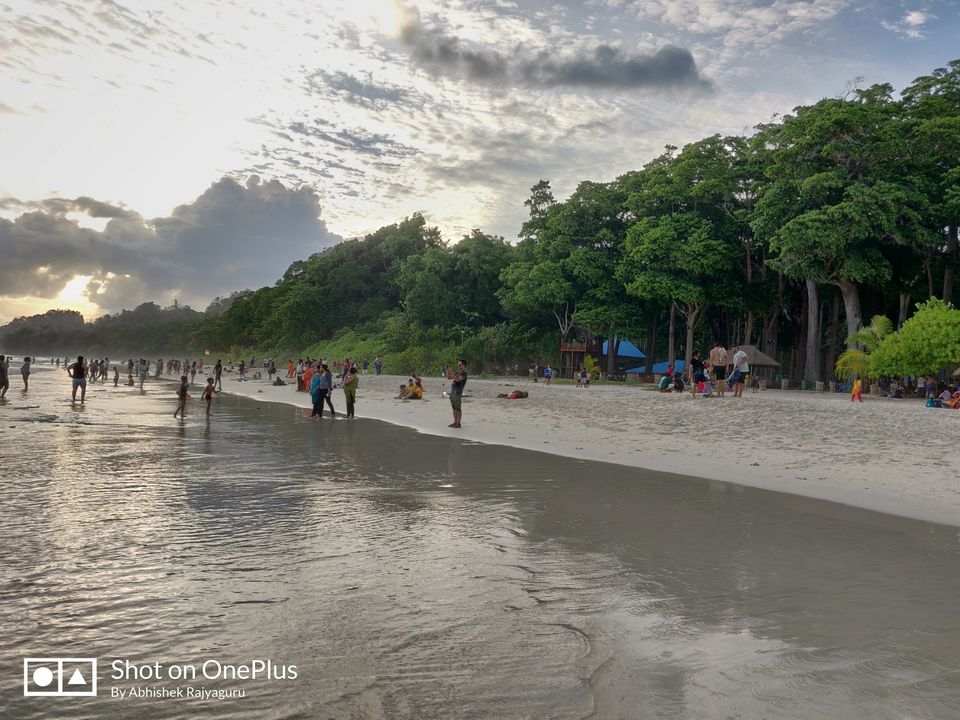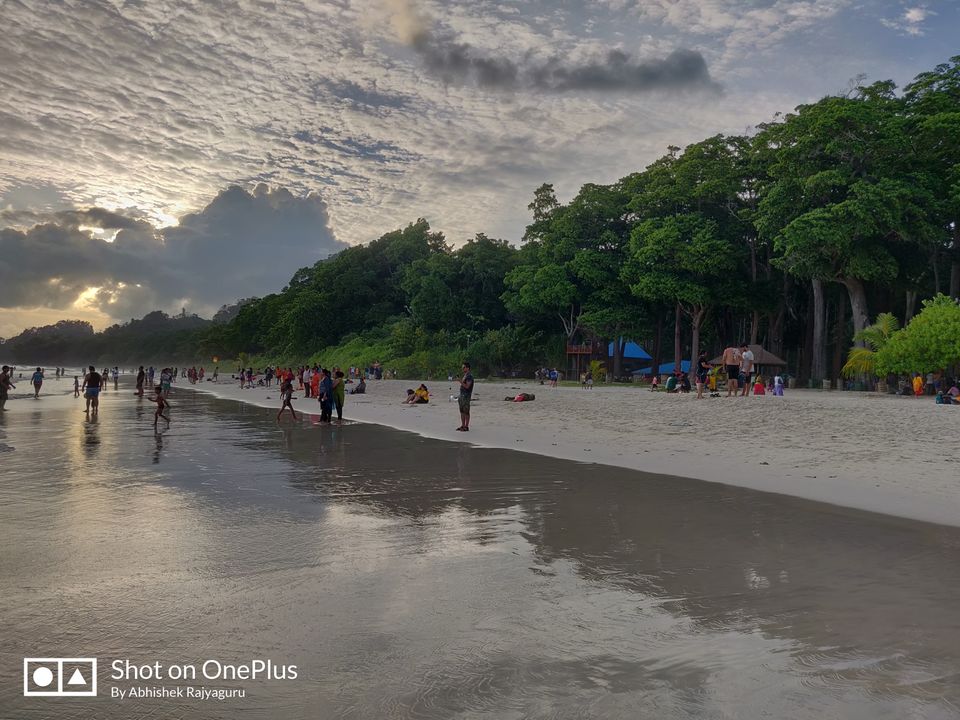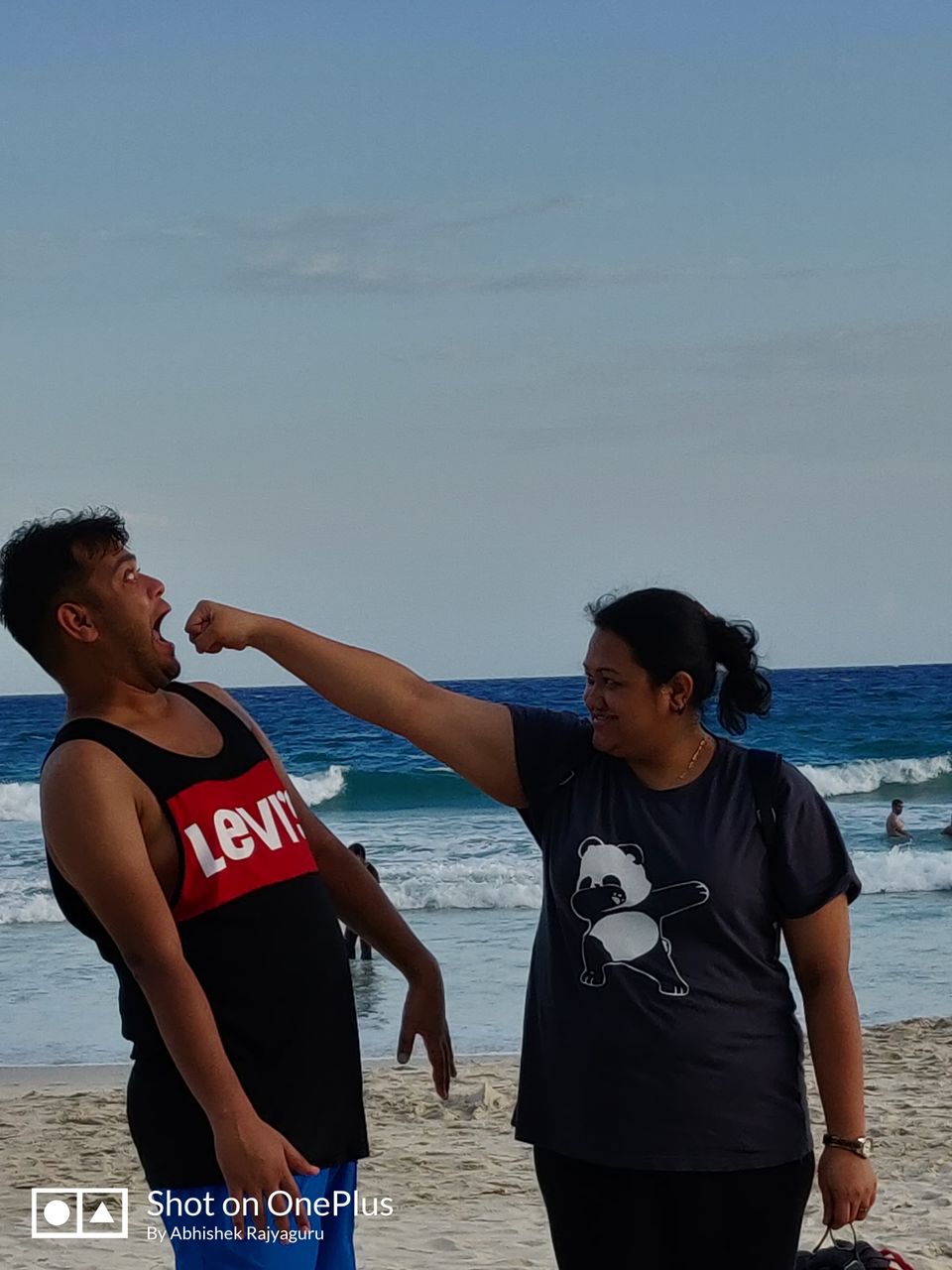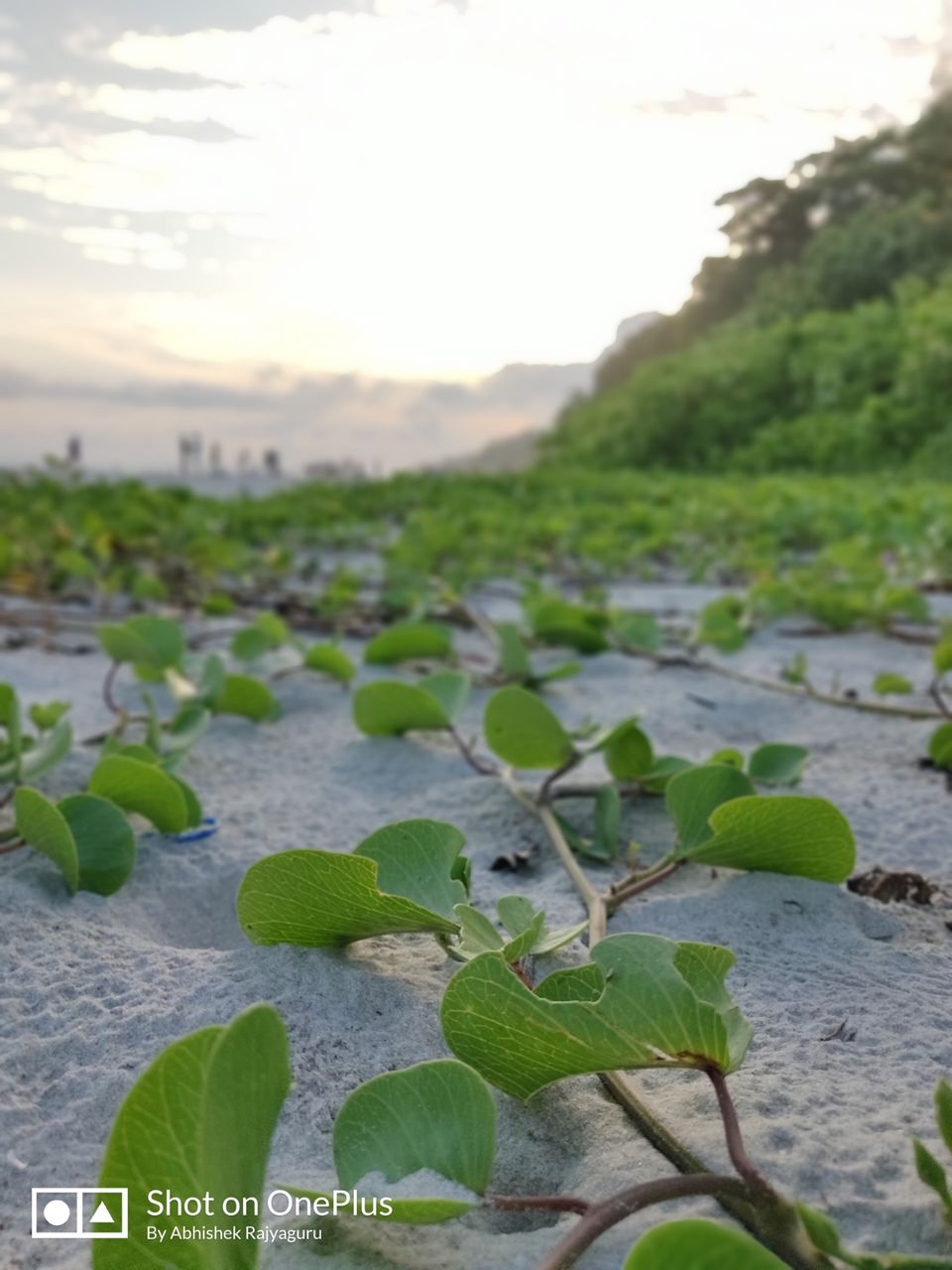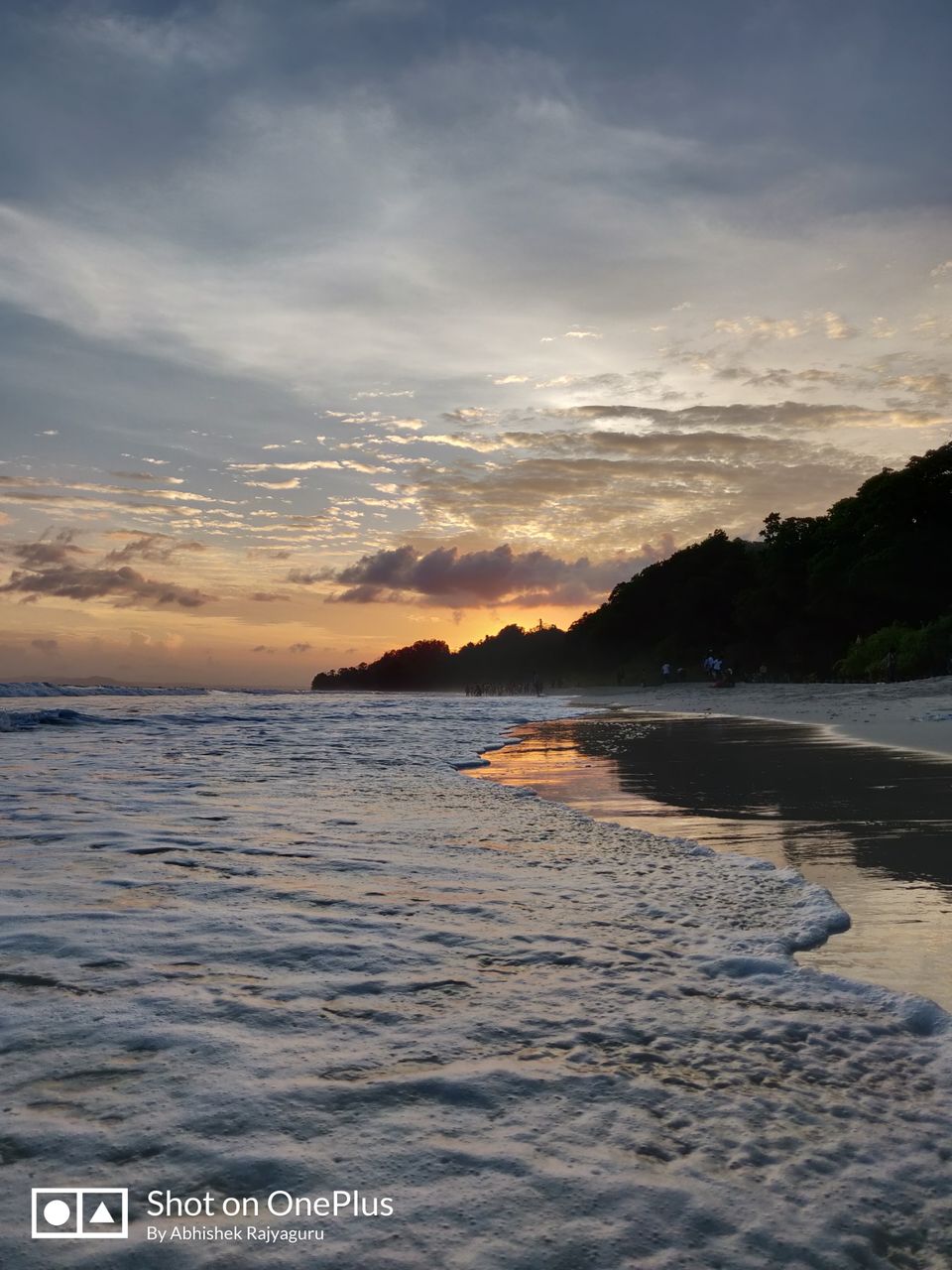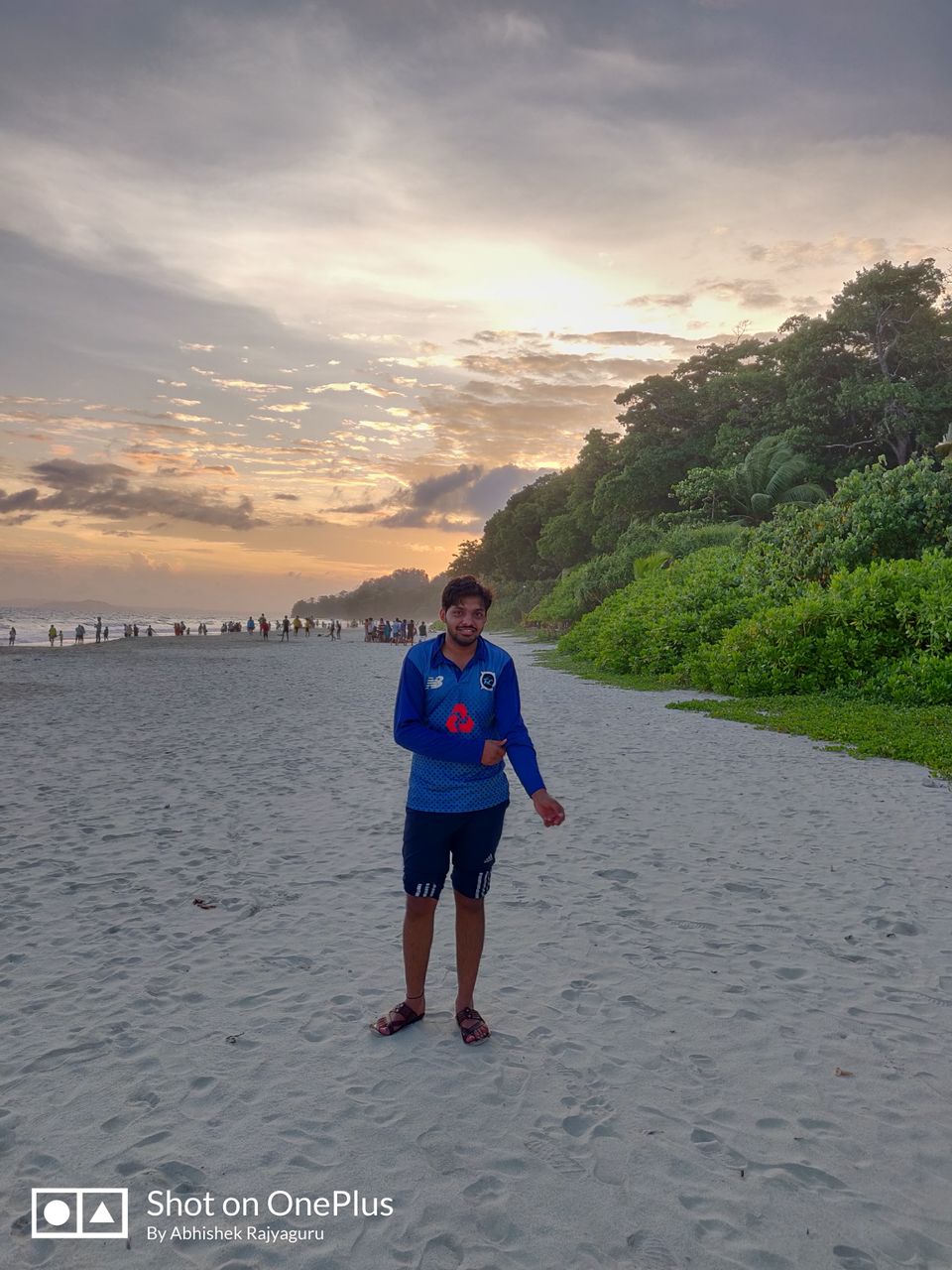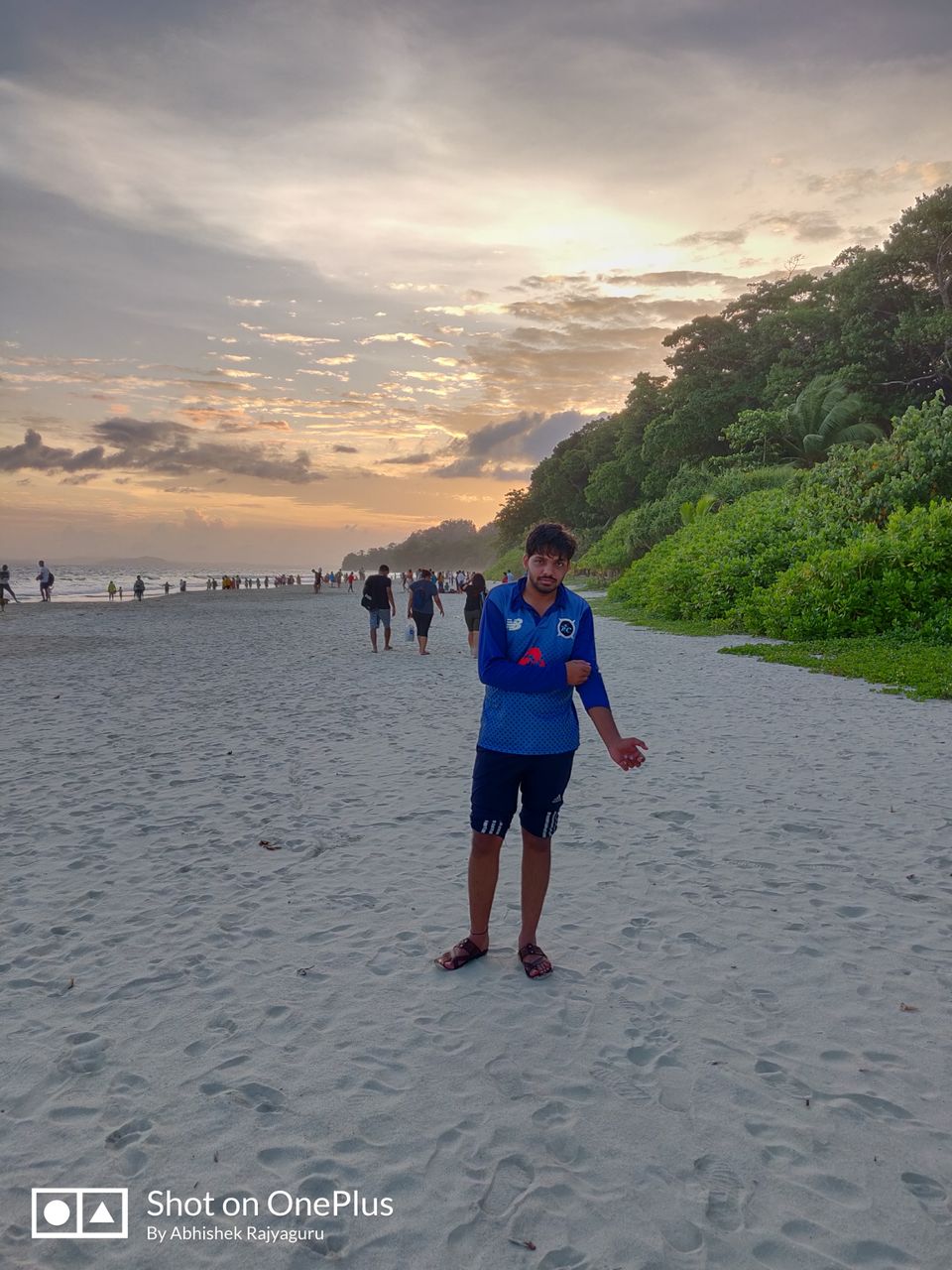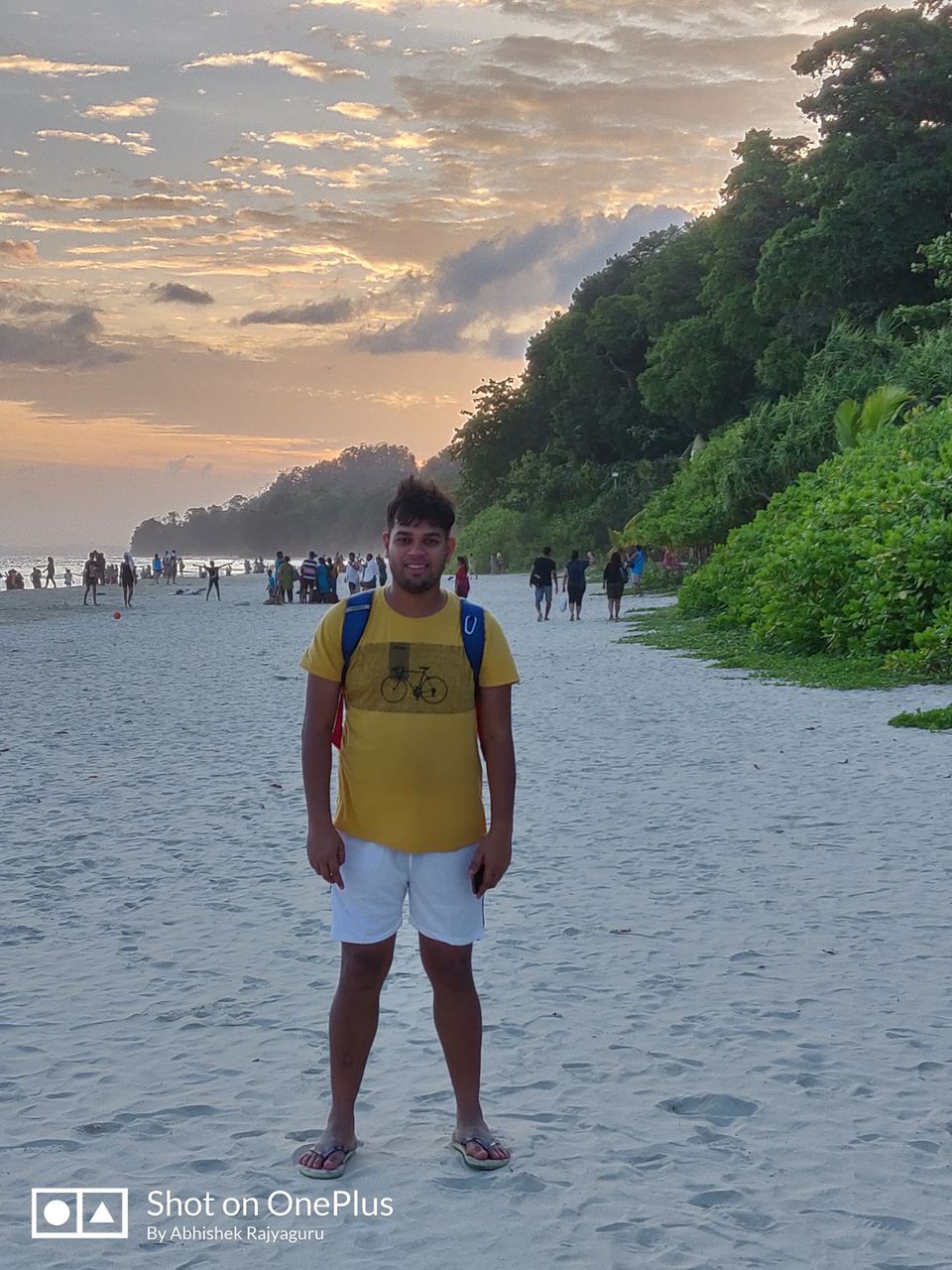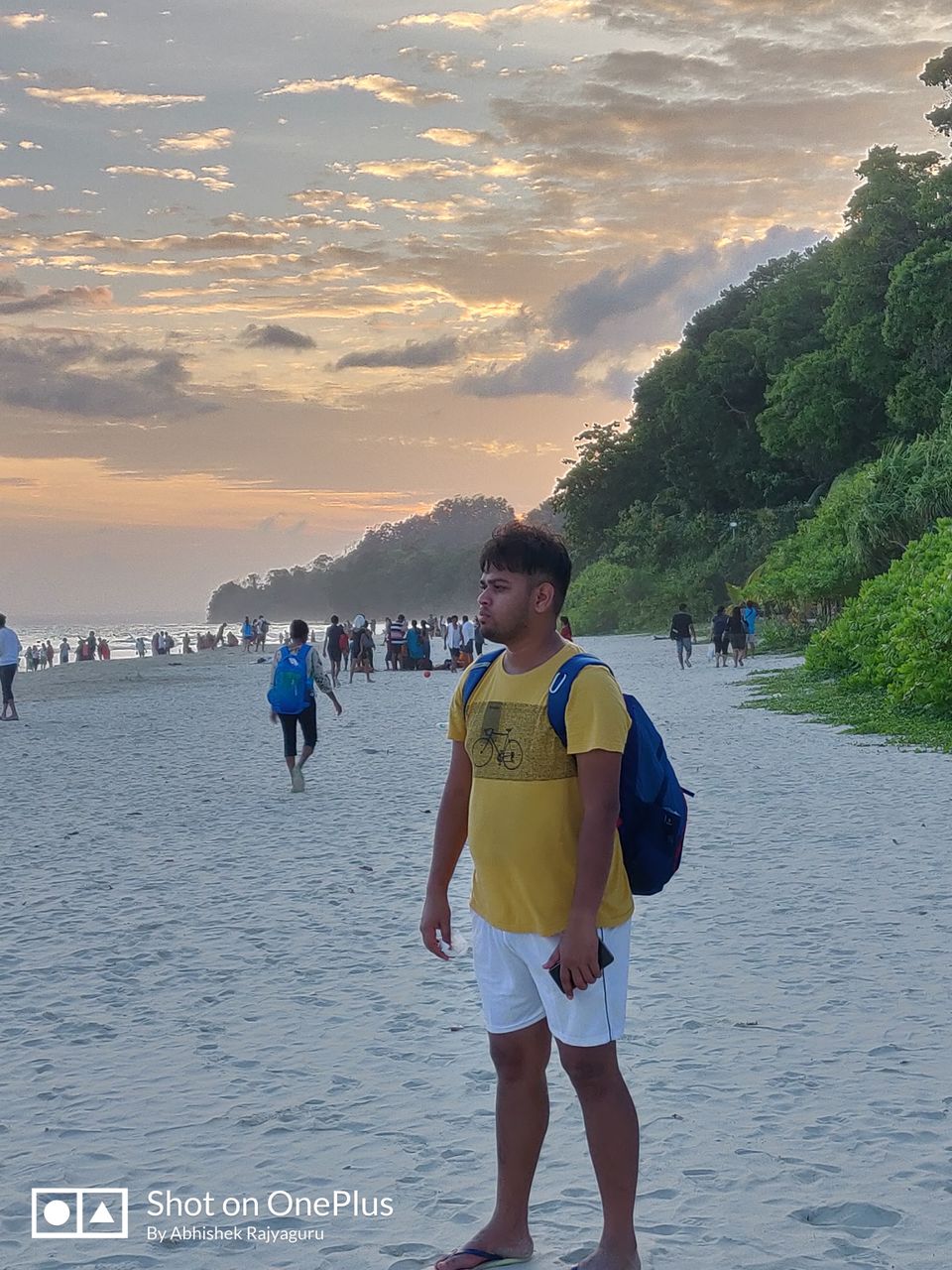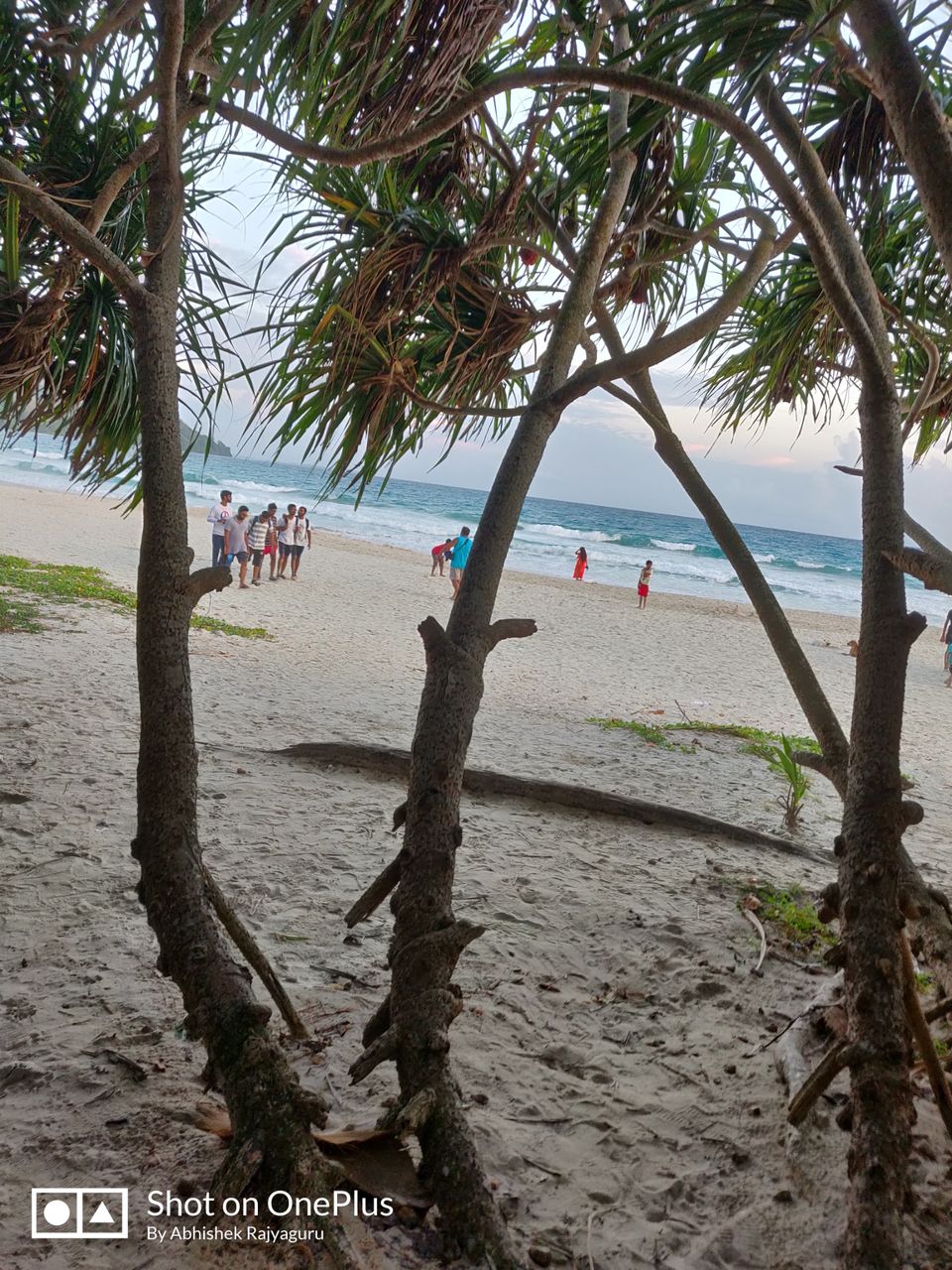 Third day, we had super fast cruise booked back to Port Blair in the morning. The name of our cruise was Makruz. This is super fast cruise which will take only 90 minutes to port Blair where as the earliest one took 210minutes. We were very excited for this cruise ride, but later noticed that this cruise is completely closed one, since it will move faster. So we cannot stand out and feel the fresh air. This was our main concern untill the ship started. The ship moved so fast that we started having sea sickness and were almost in tears. Thankfully the ride was only 90mins long, otherwise I might have jumped into the sea.
We reached port Blair by 11 am. As per our itinerary we were supposed to go to Corbin's cove beach, but we were tired so Chucked going to Corbin's cove.
In the evening we were on to going to the central jail, watch the museum and end the day with sound and light show.
So our main guide again met us at the main entrance of the central jail and gave the tickets of both central jail and also the sound and light show.
We first visited the jail museum and read about the struggles of our freedom fighters who martyred in the love for our country. There were few stories written on the bulletin boards where our freedom fighters were tortured and killed very brutally. The stories will definitely give you goosebumps.
The jail had 7 wings in every direction but one day due to heavy earthquake 4 of the 7 wings we broken. So now you only see 3 wings. There is a jail cell of veer savarkar who was main held responsible for the freedom of our Indian freedom fighters from the heart melting struggled at the jail.
The sound and light show in the evening explains every bit of what happened at that time and how Indians were harrassed and made slaves of the British. There's a peeple tree, from the exact time of the freedom struggle, the story is being conveyed from the view of the tree and the way it is told, it will guaranteed give you goosebumps. I felt every emotion that was going through the struggle.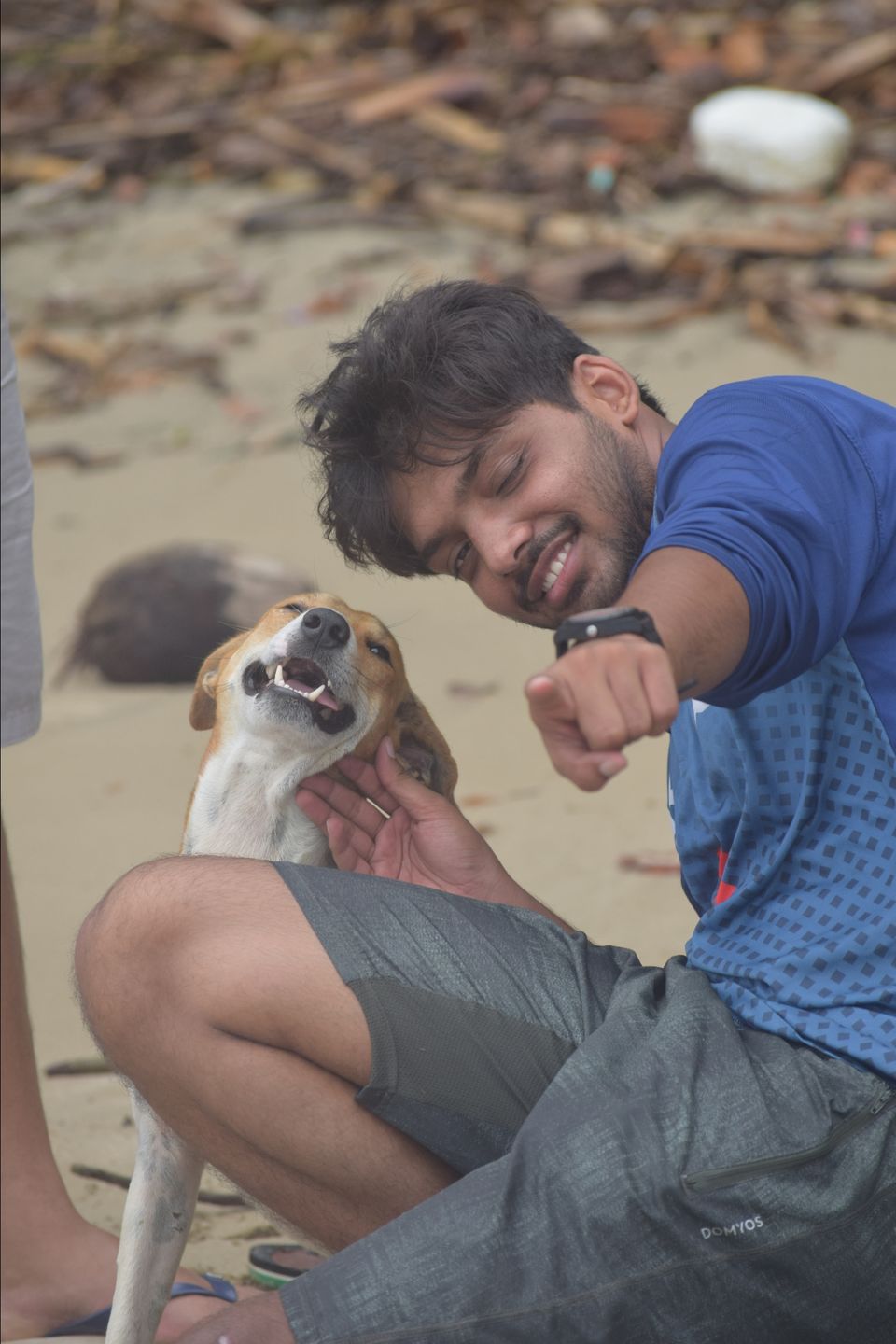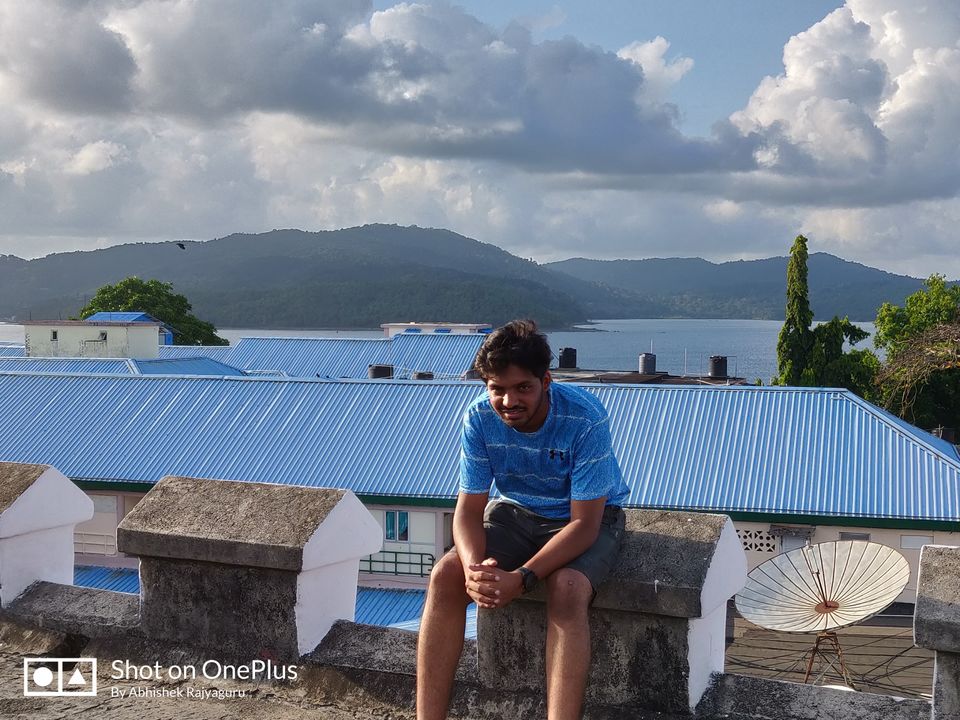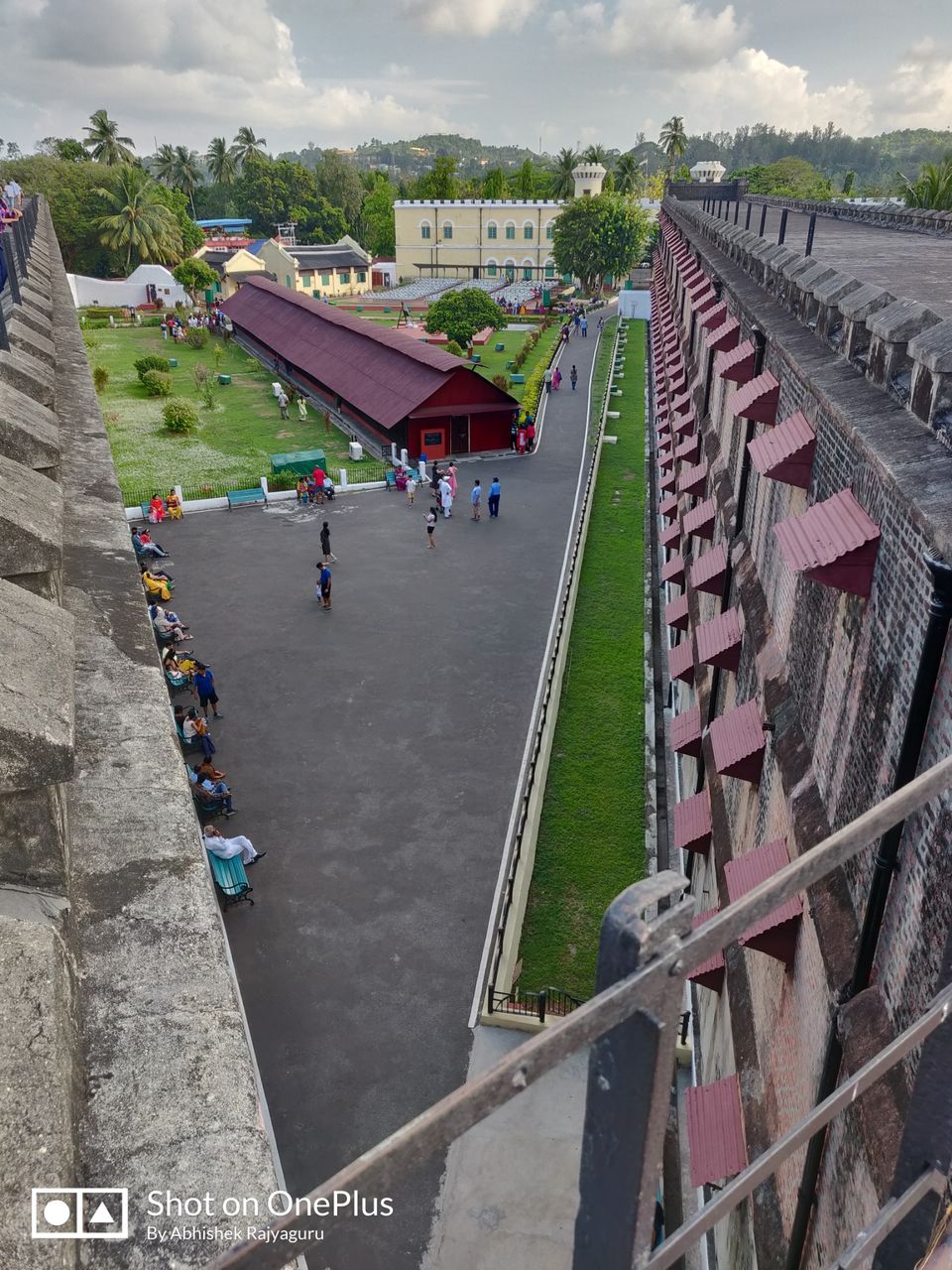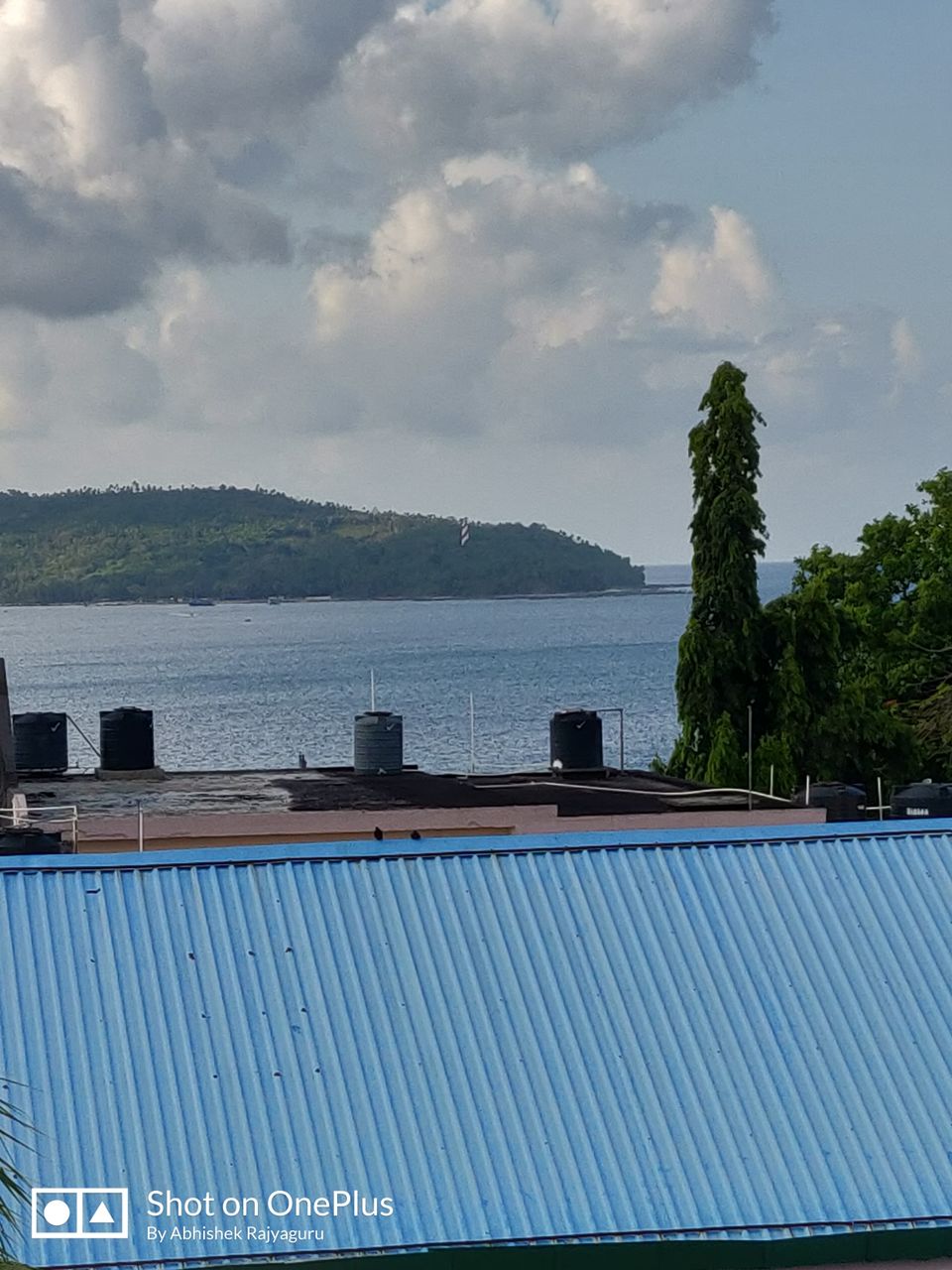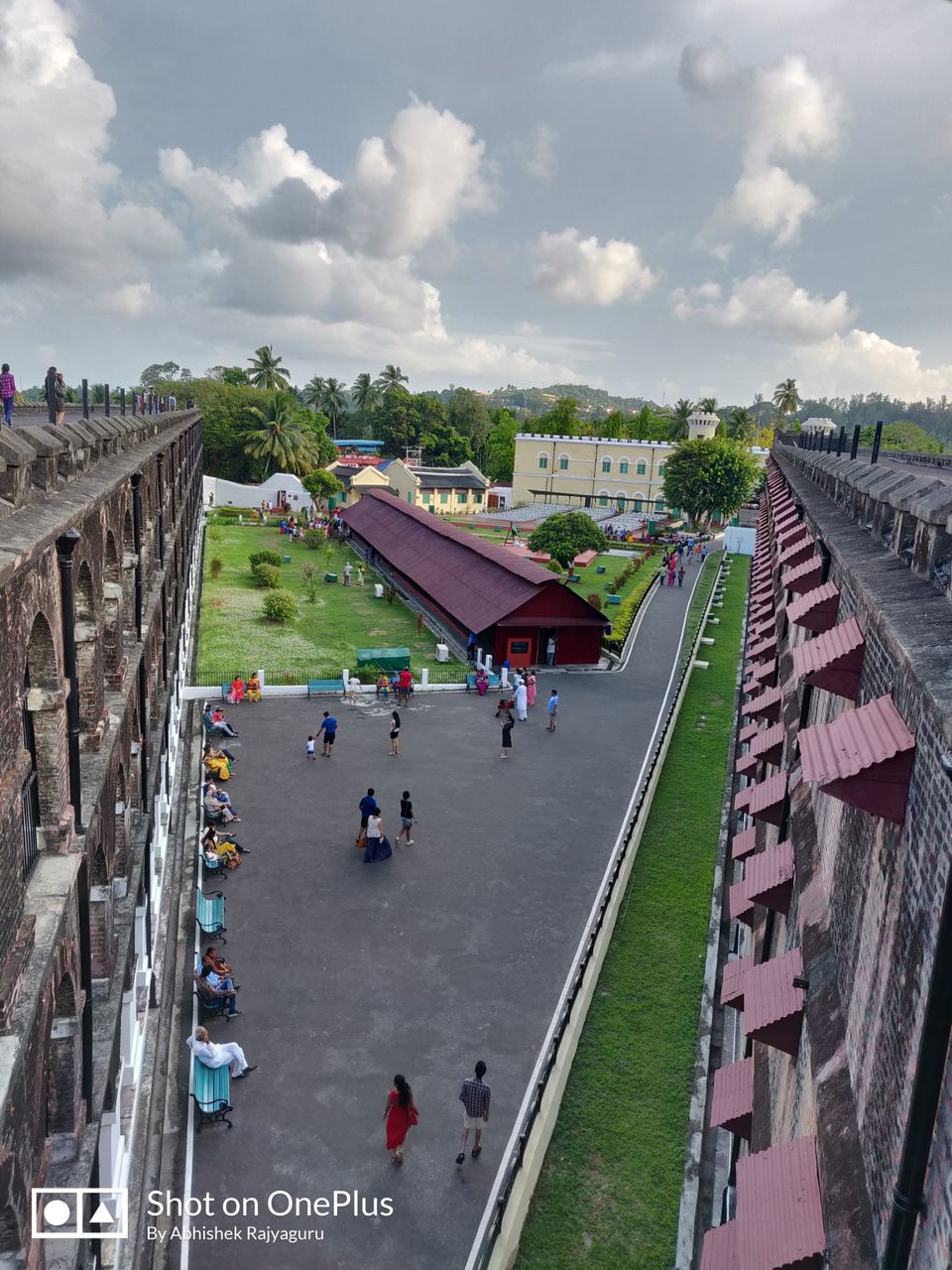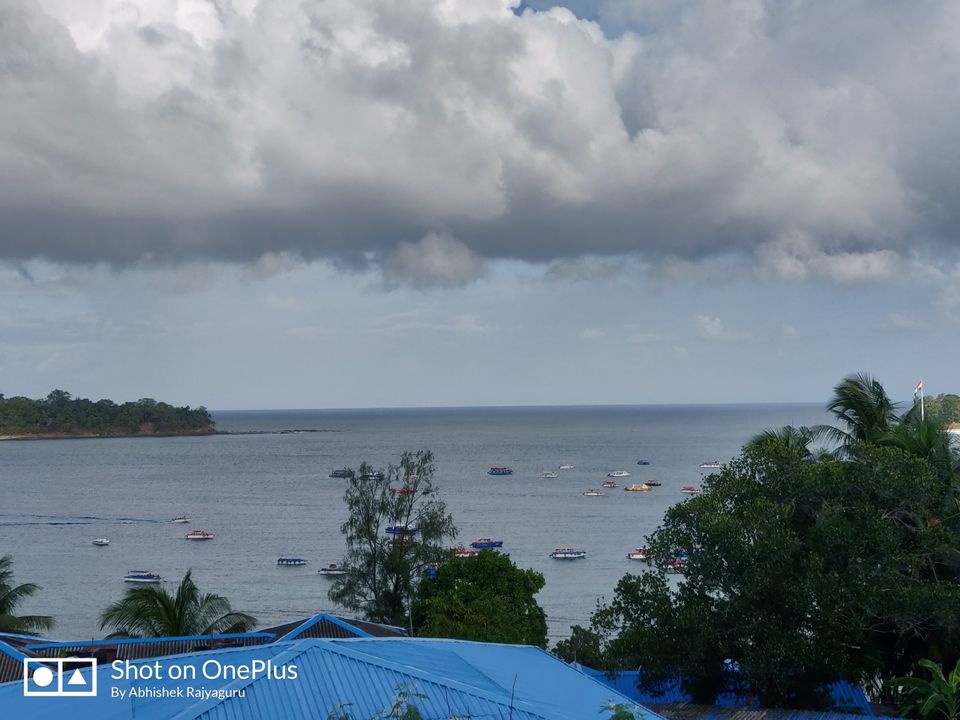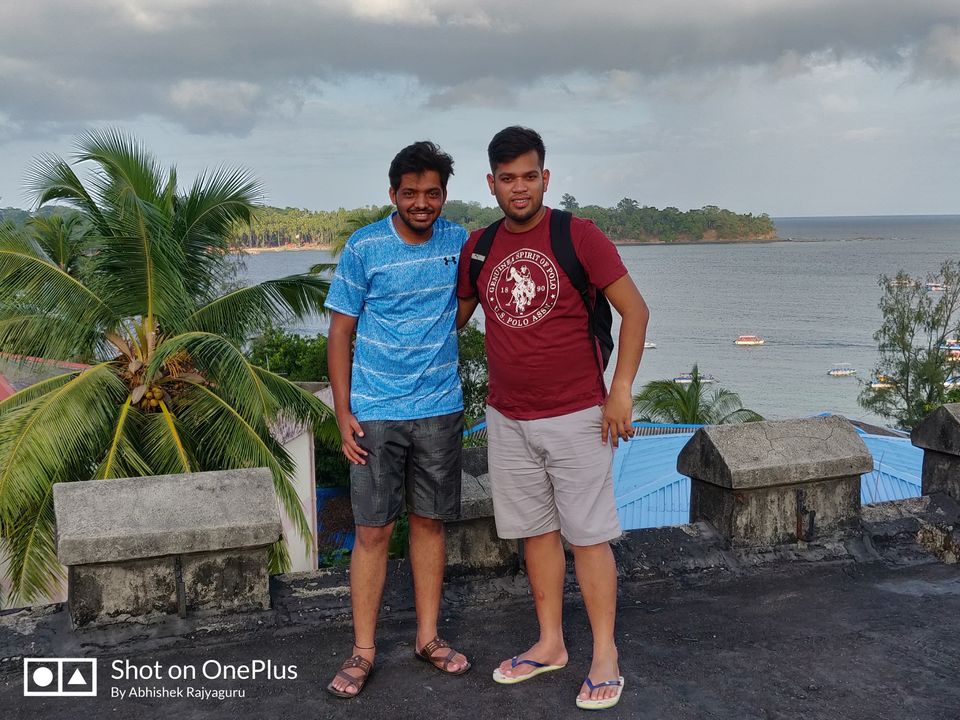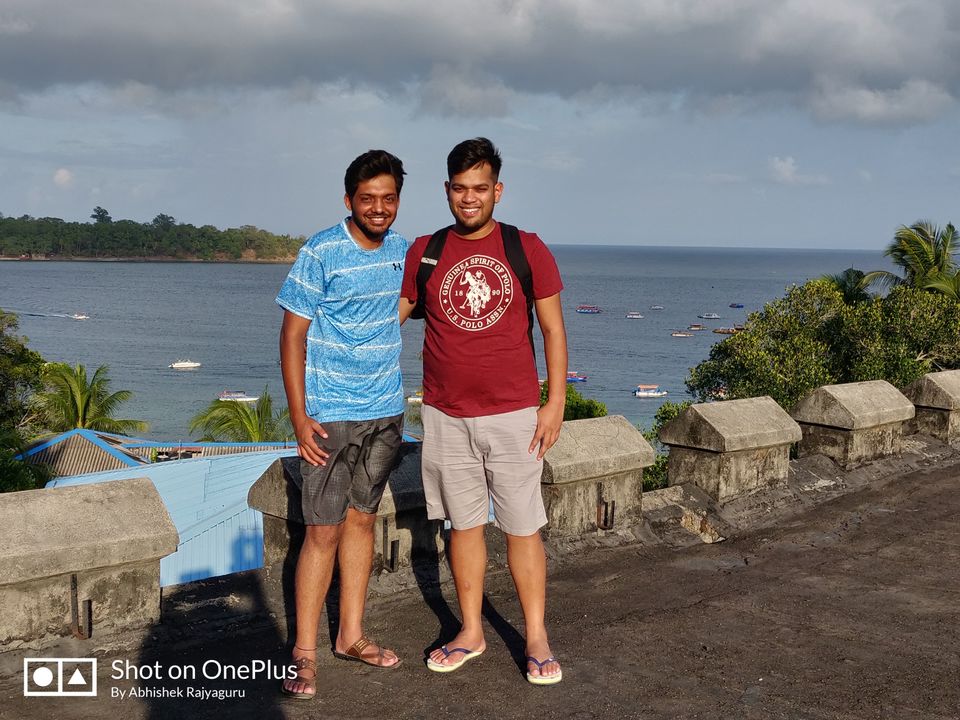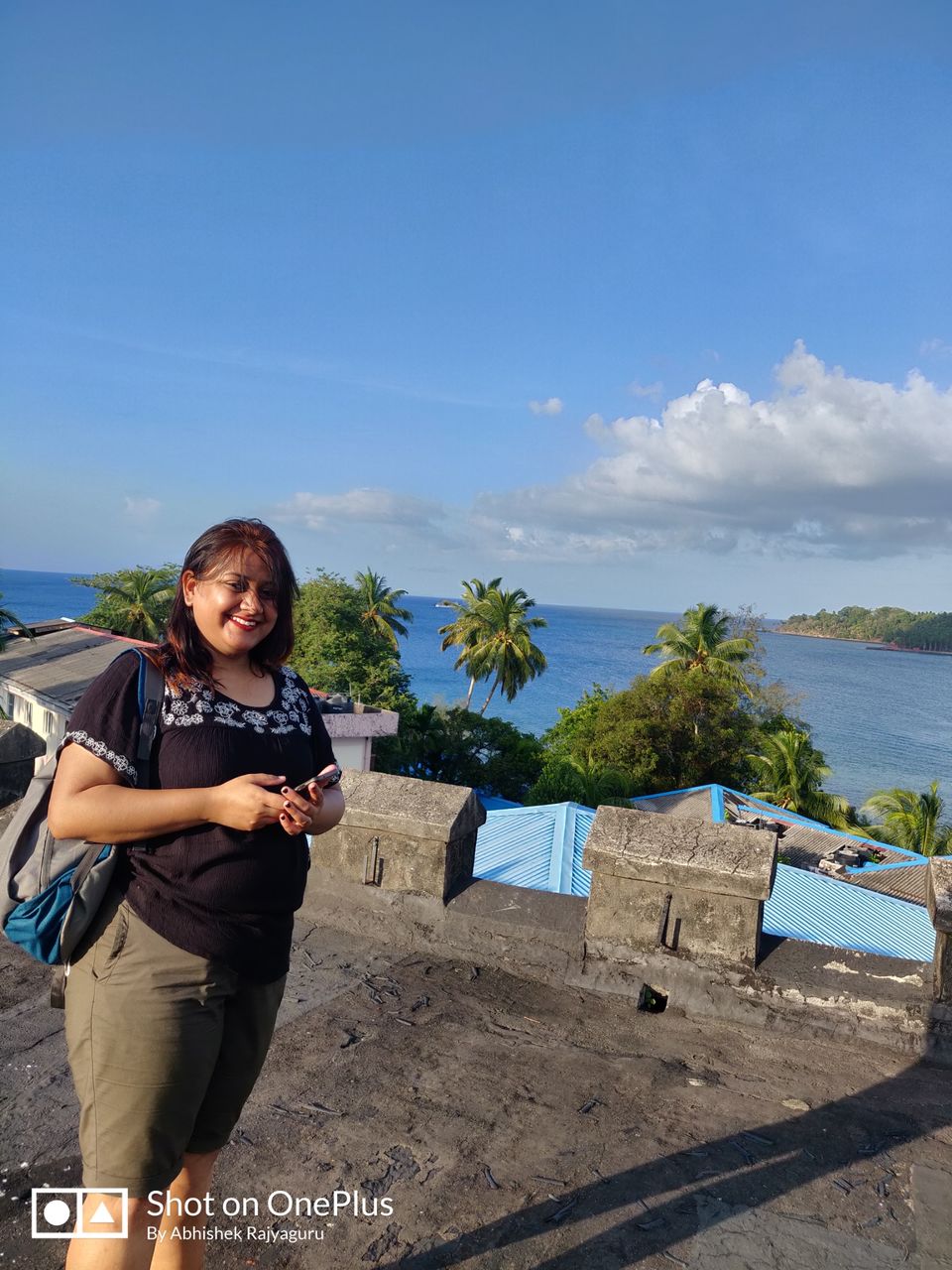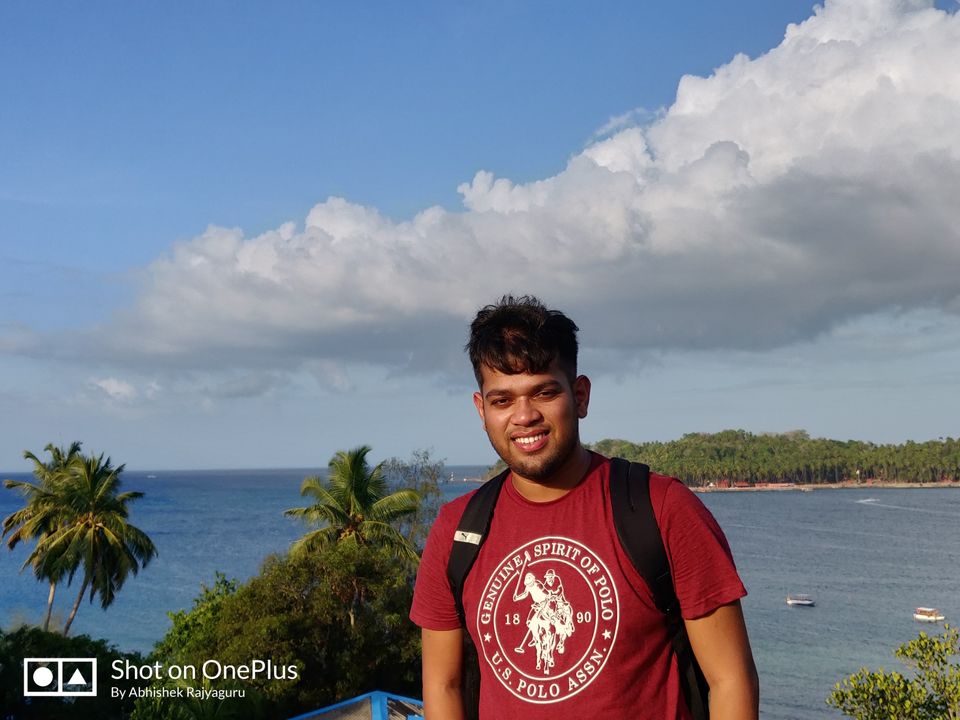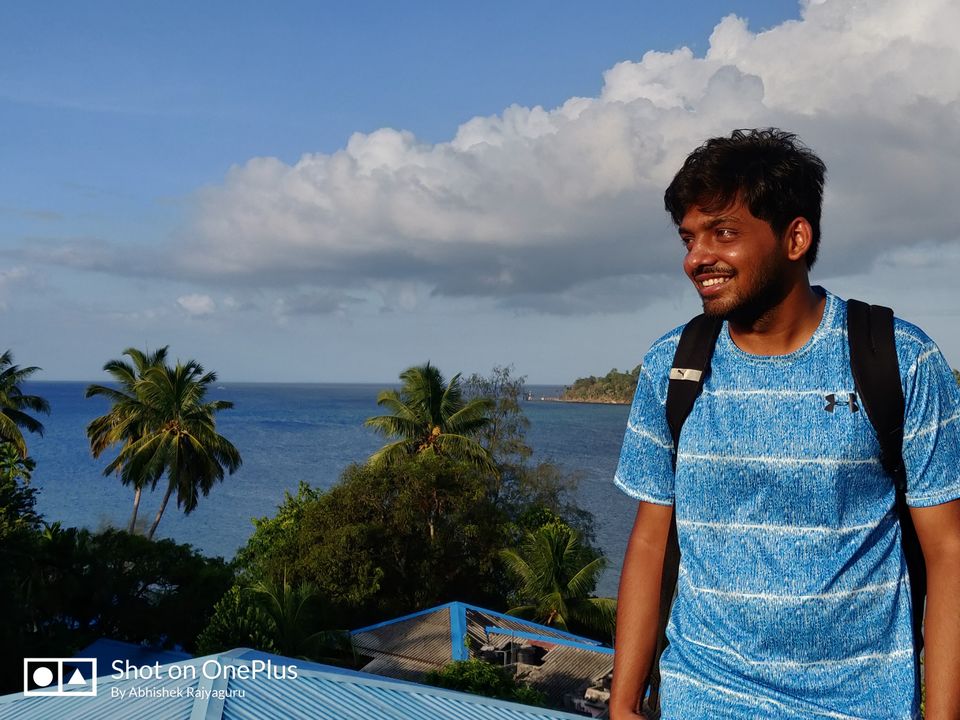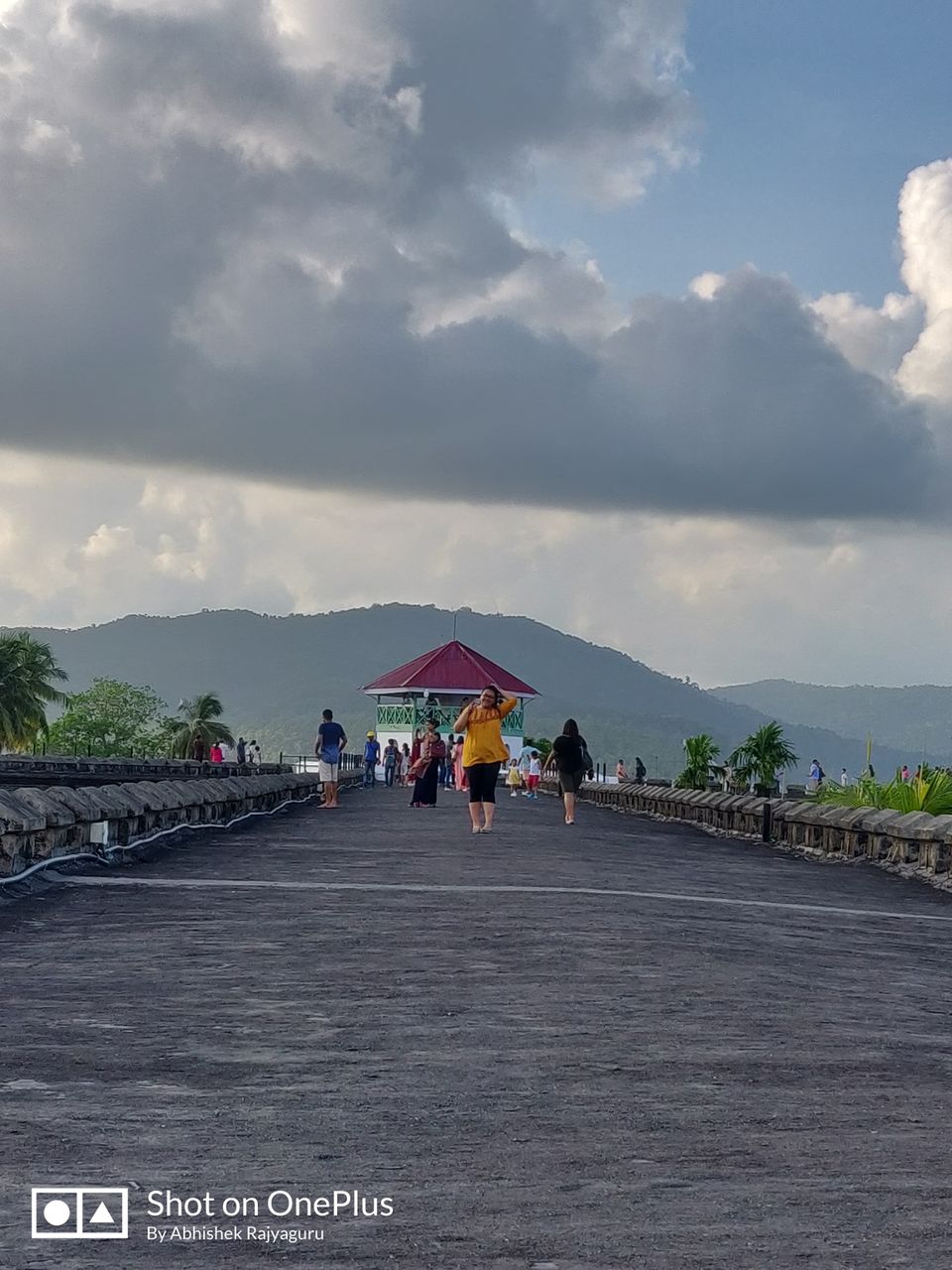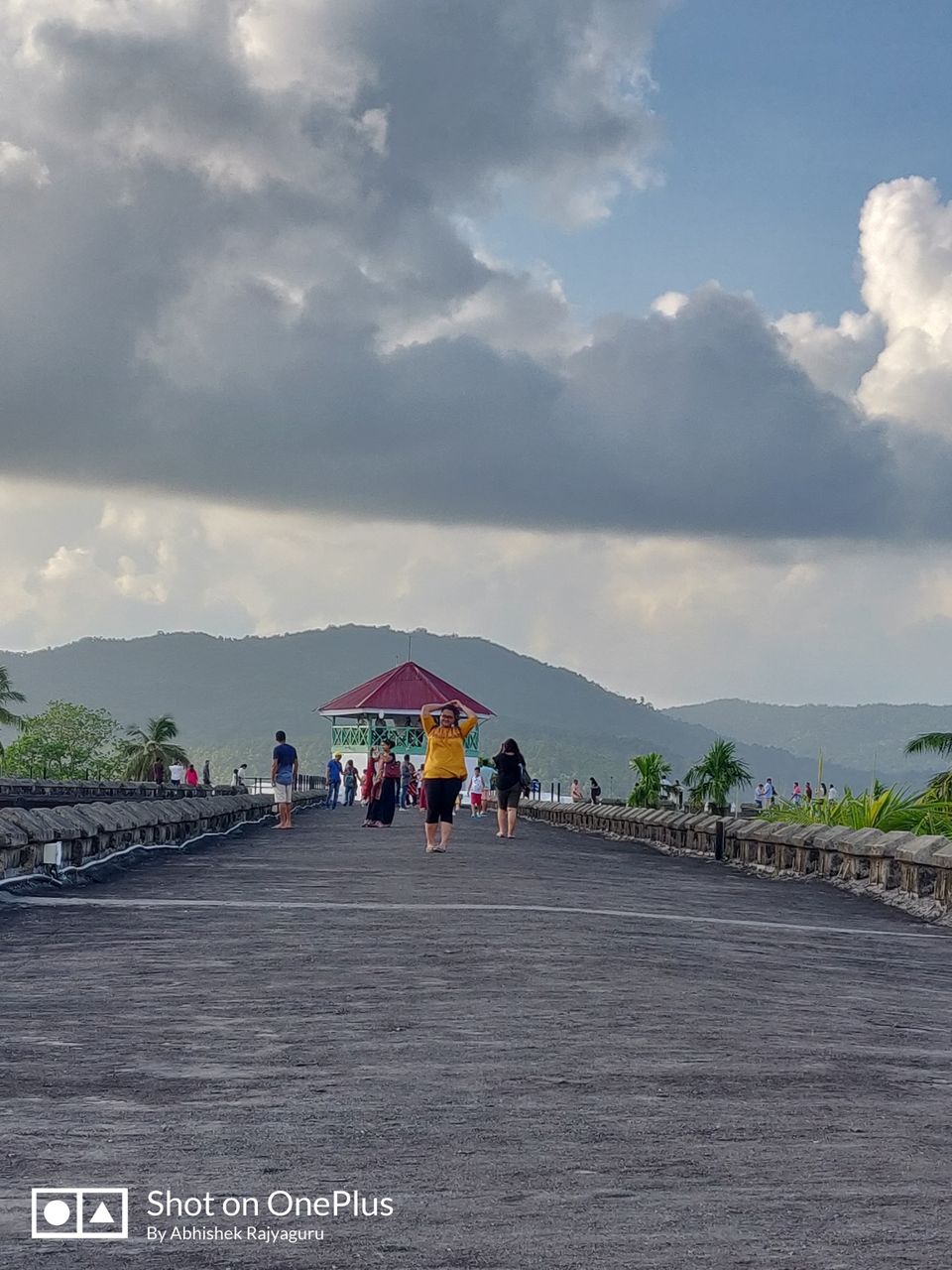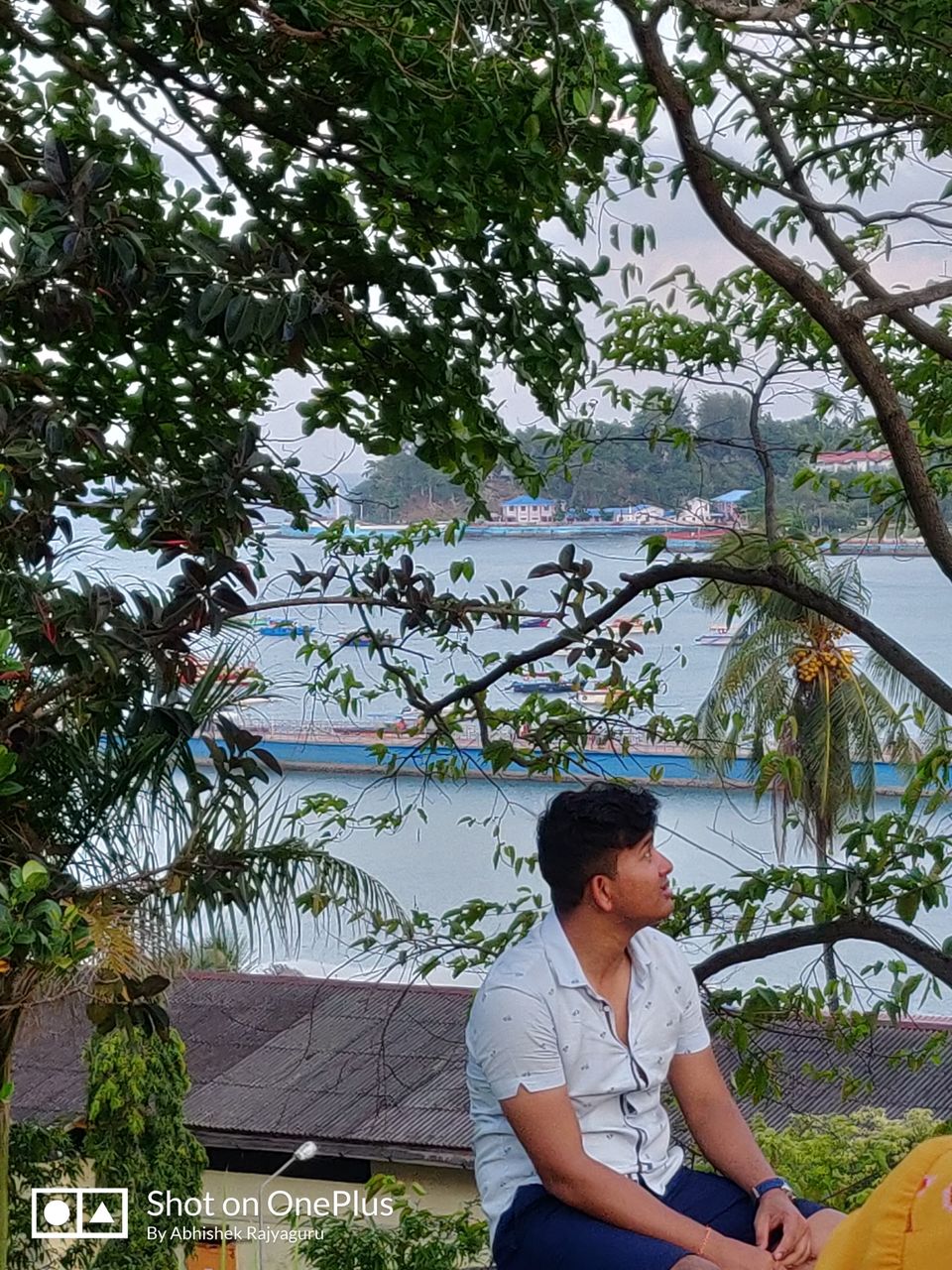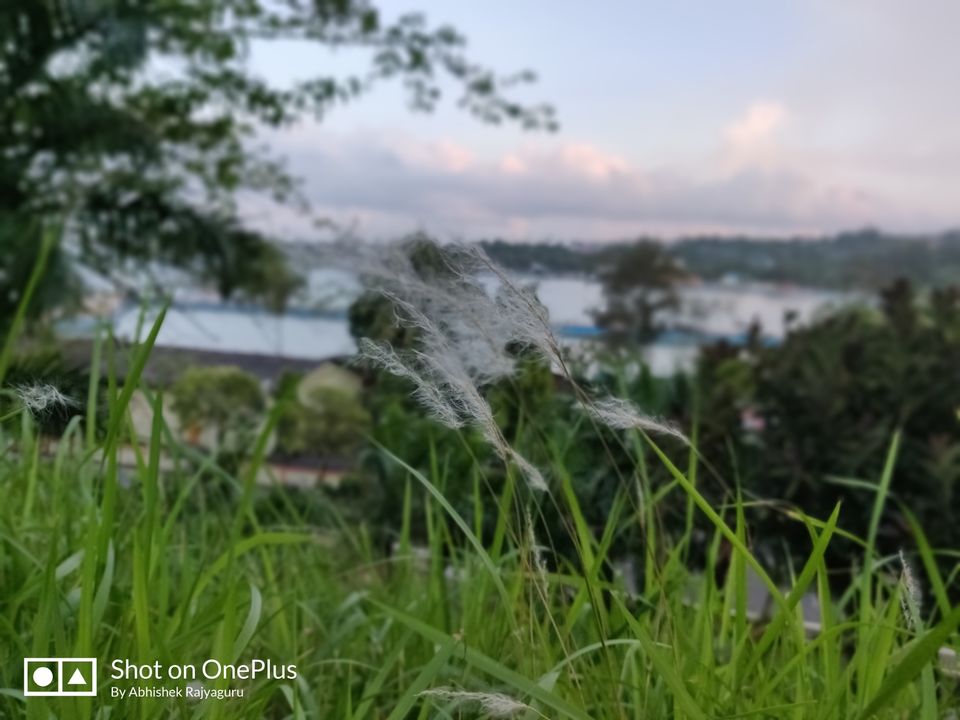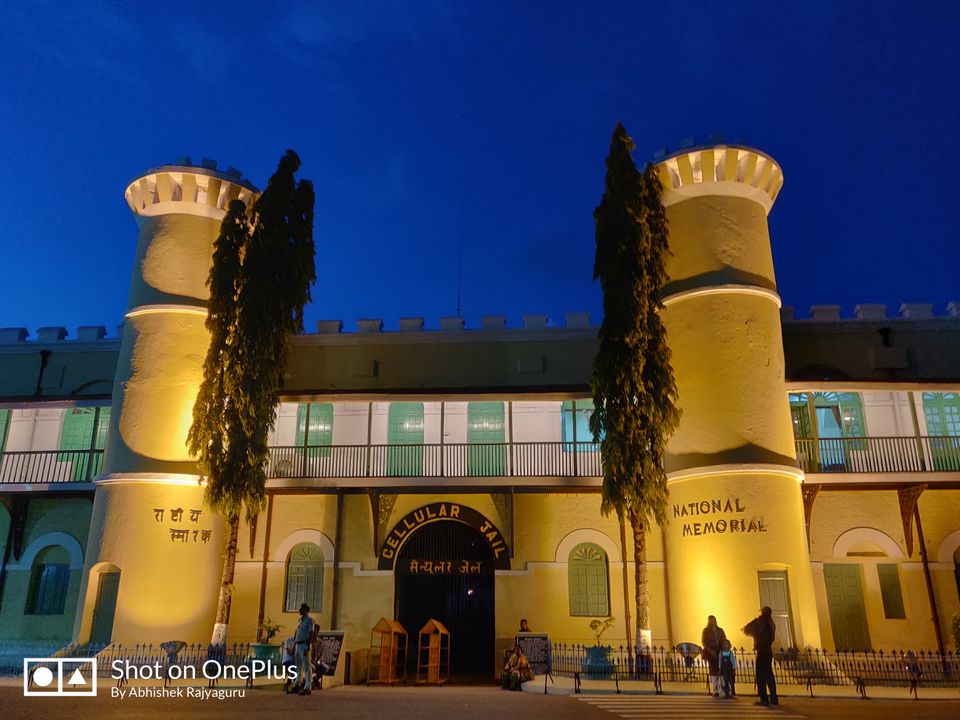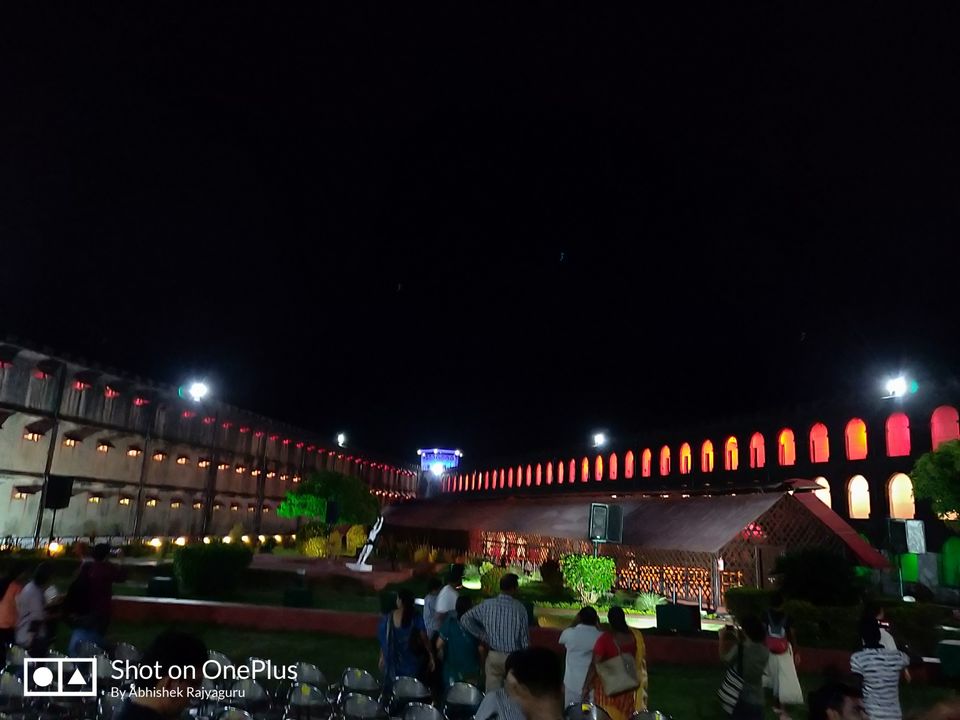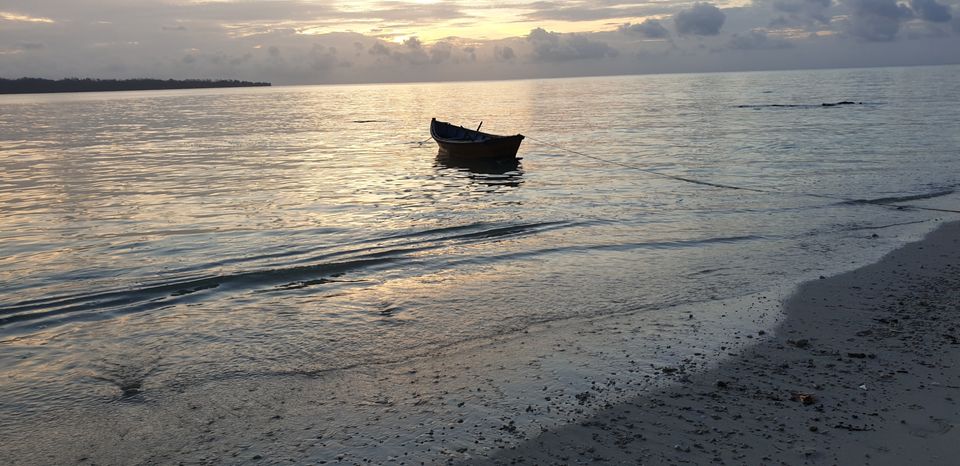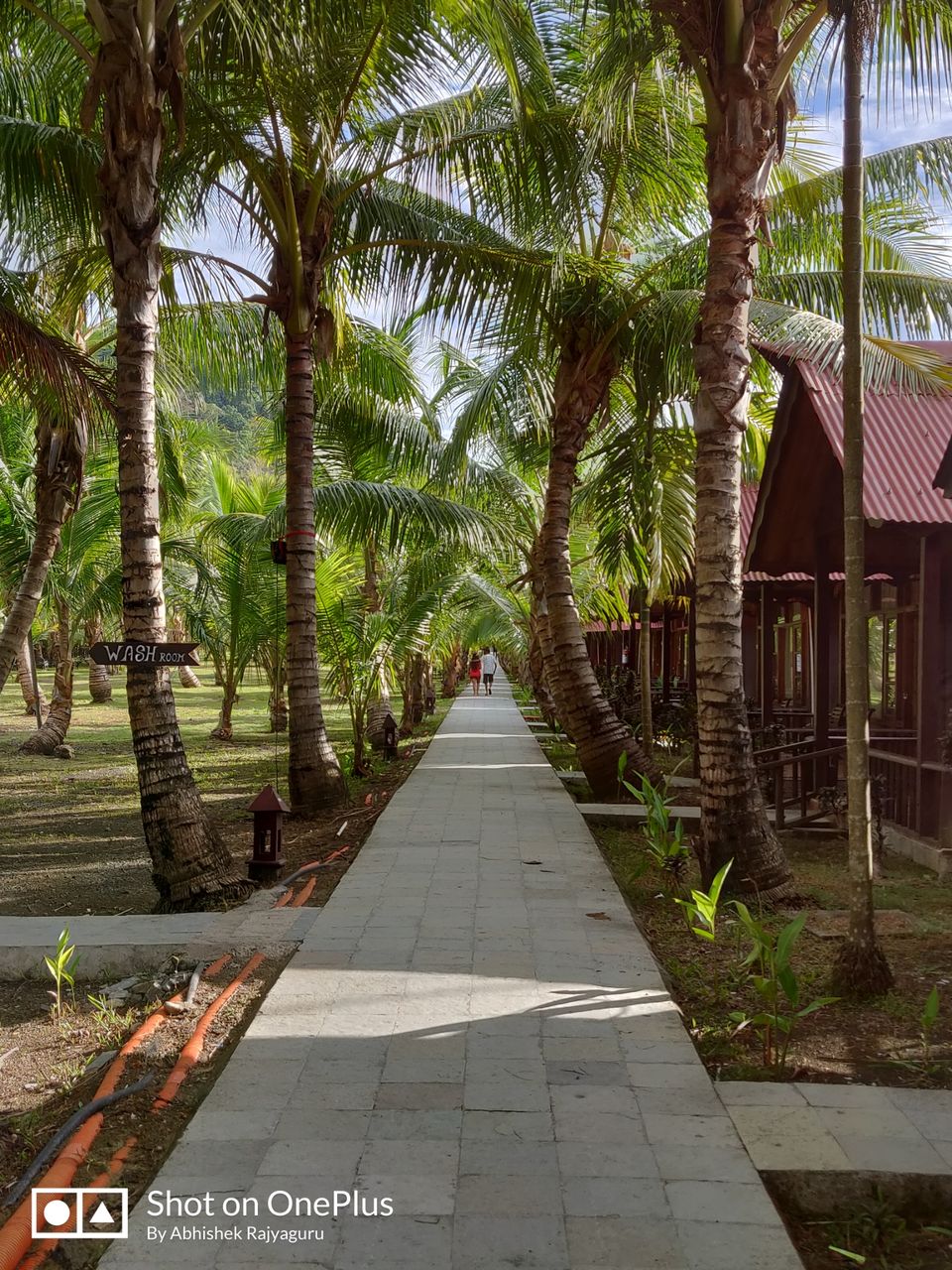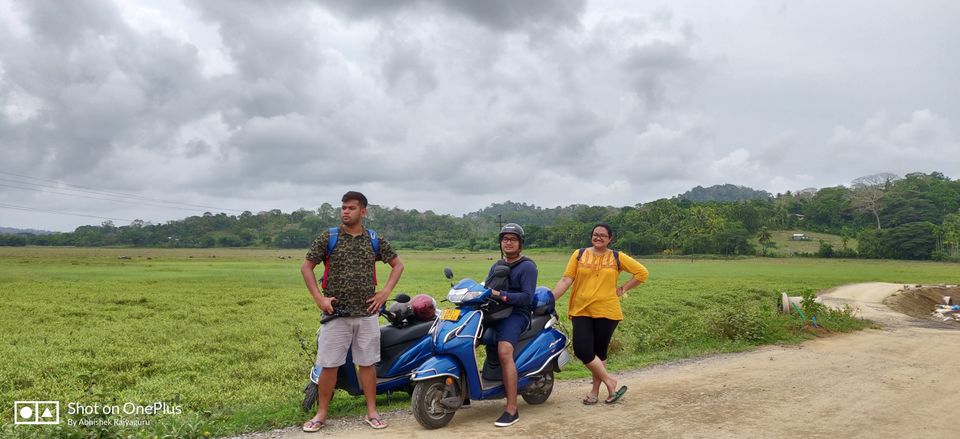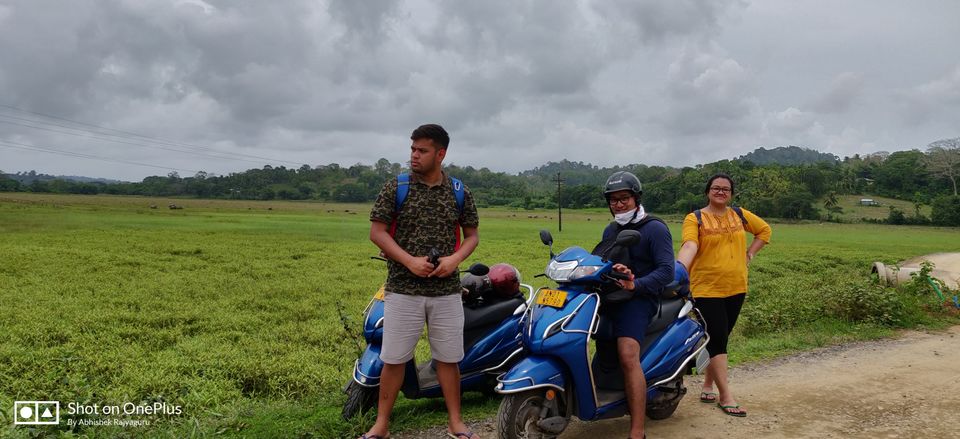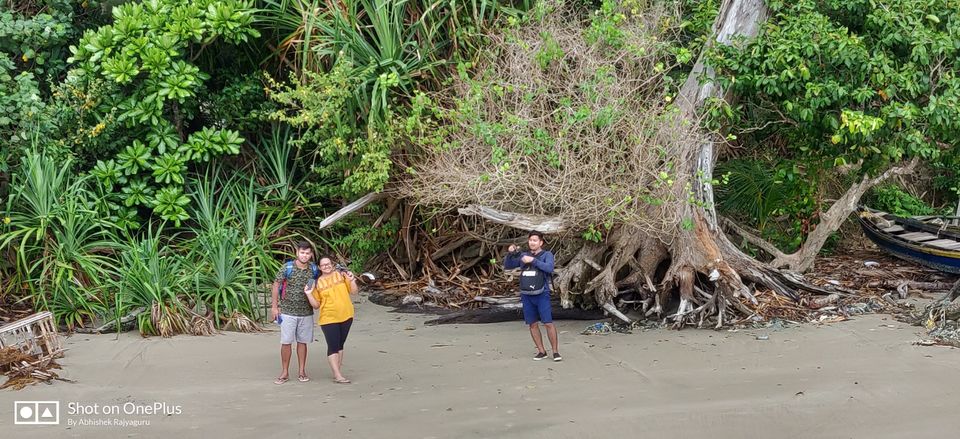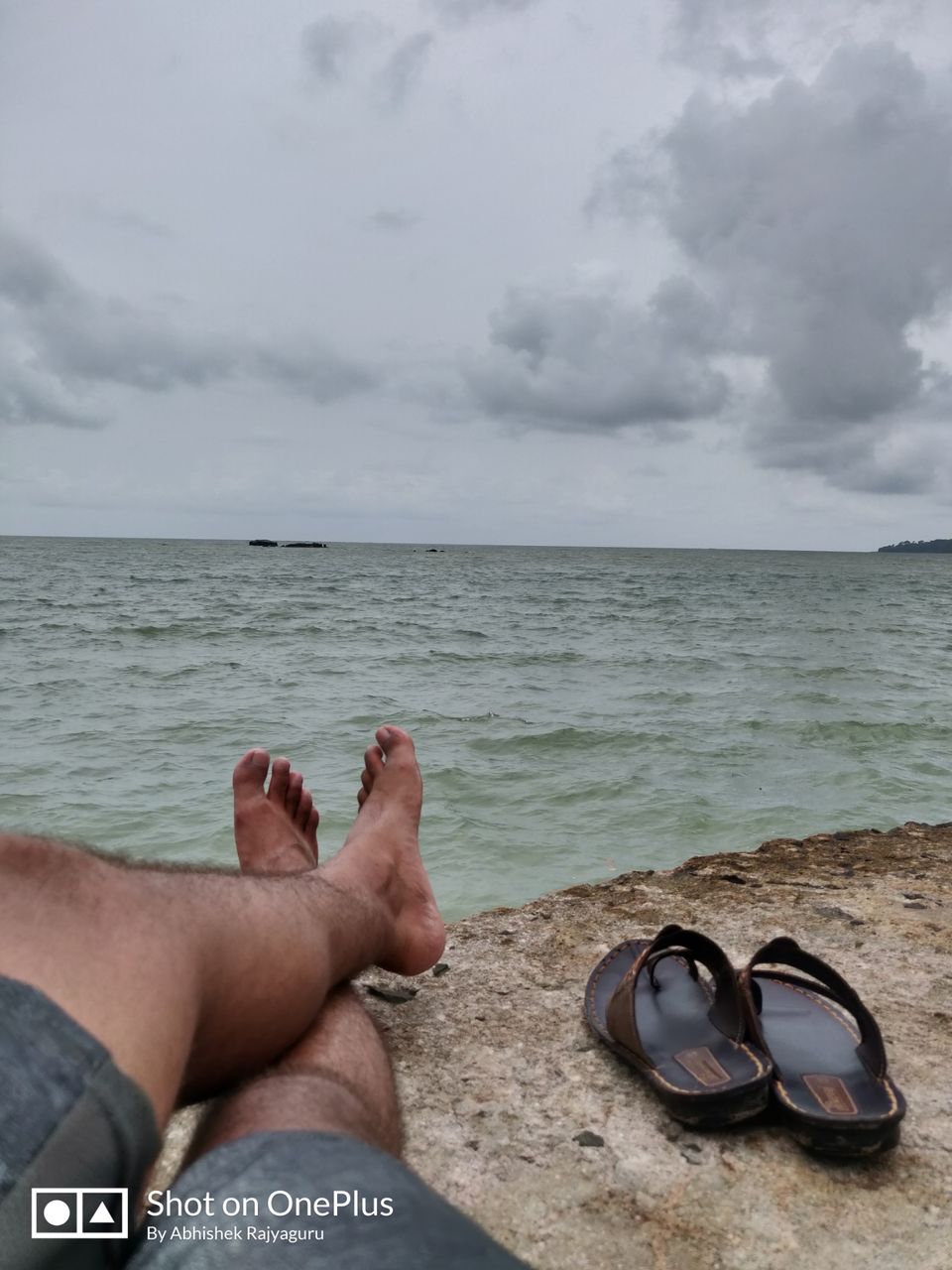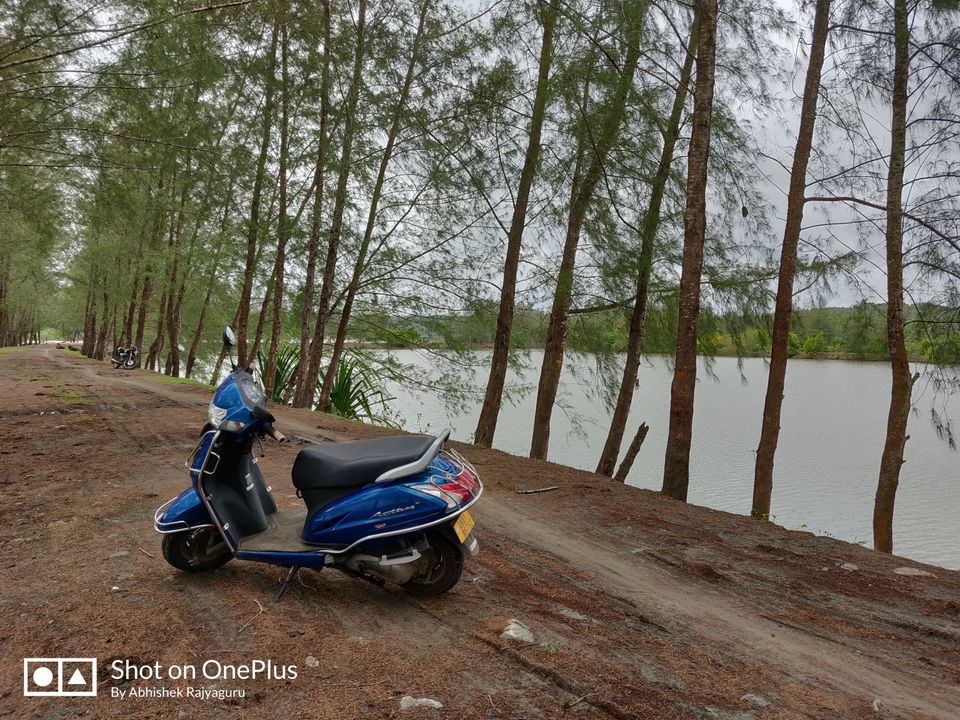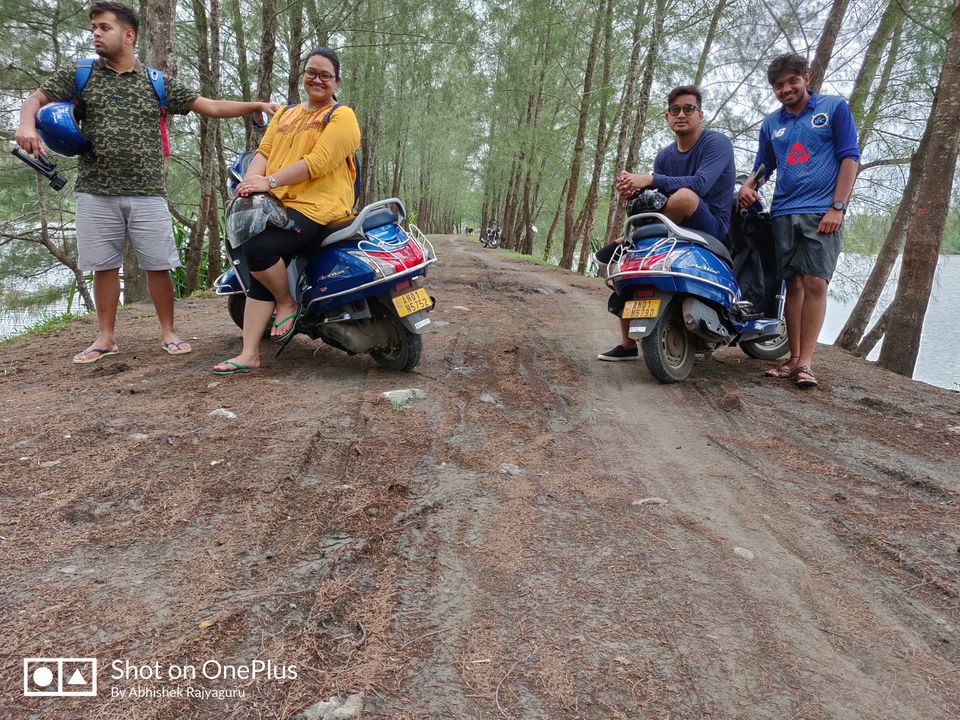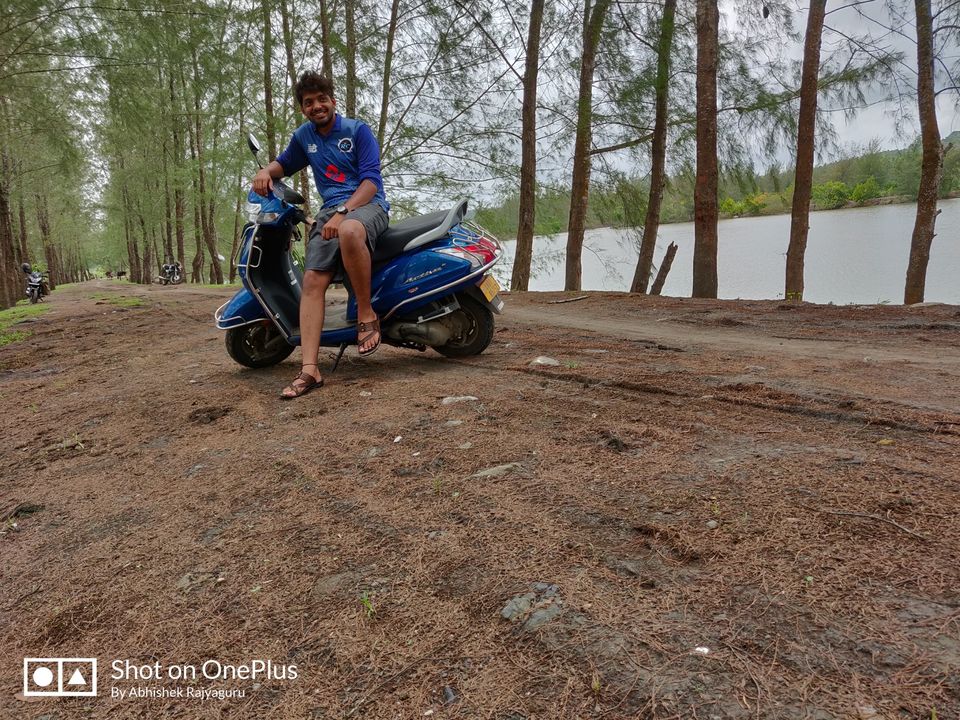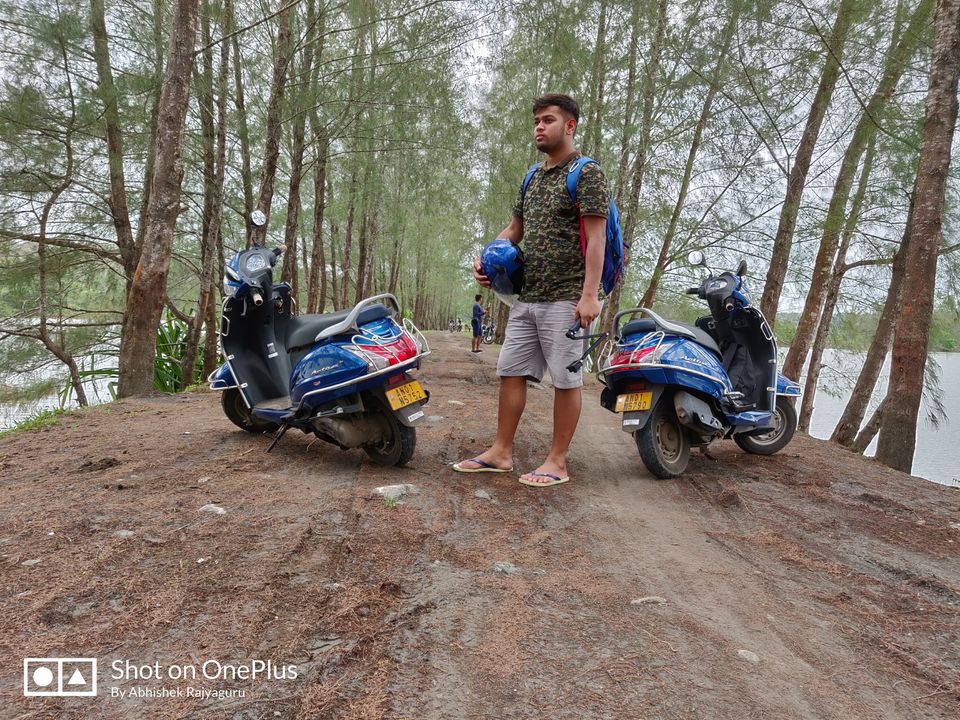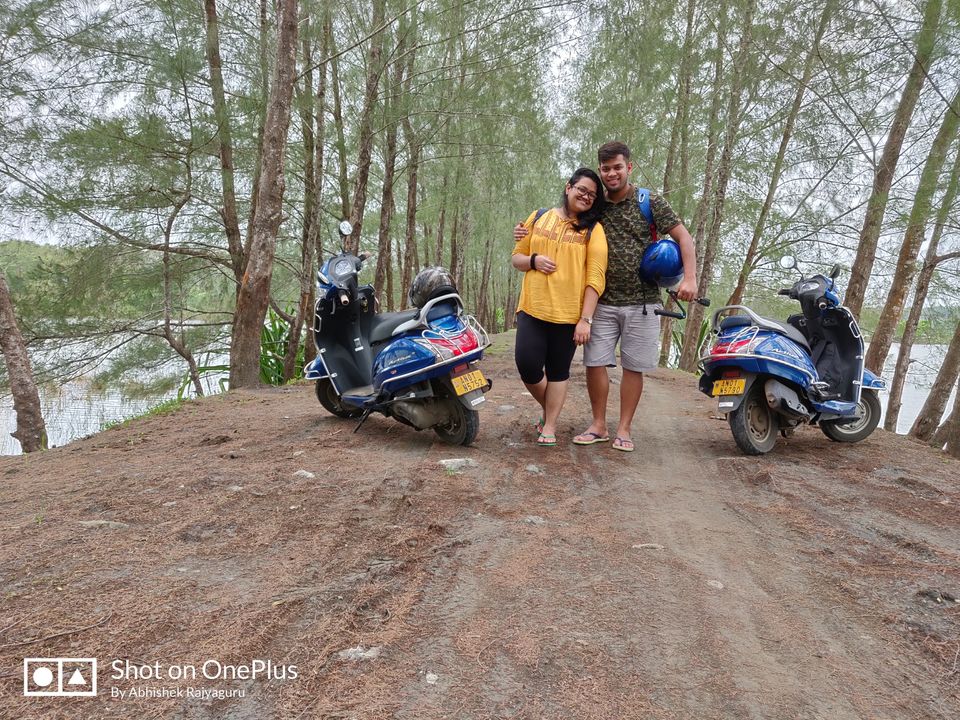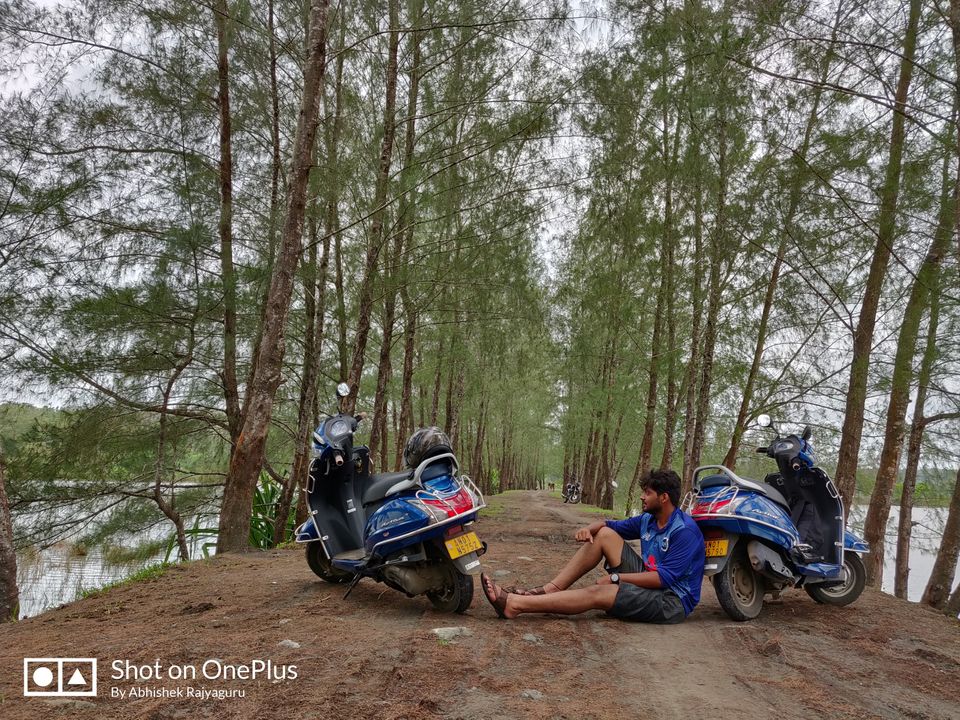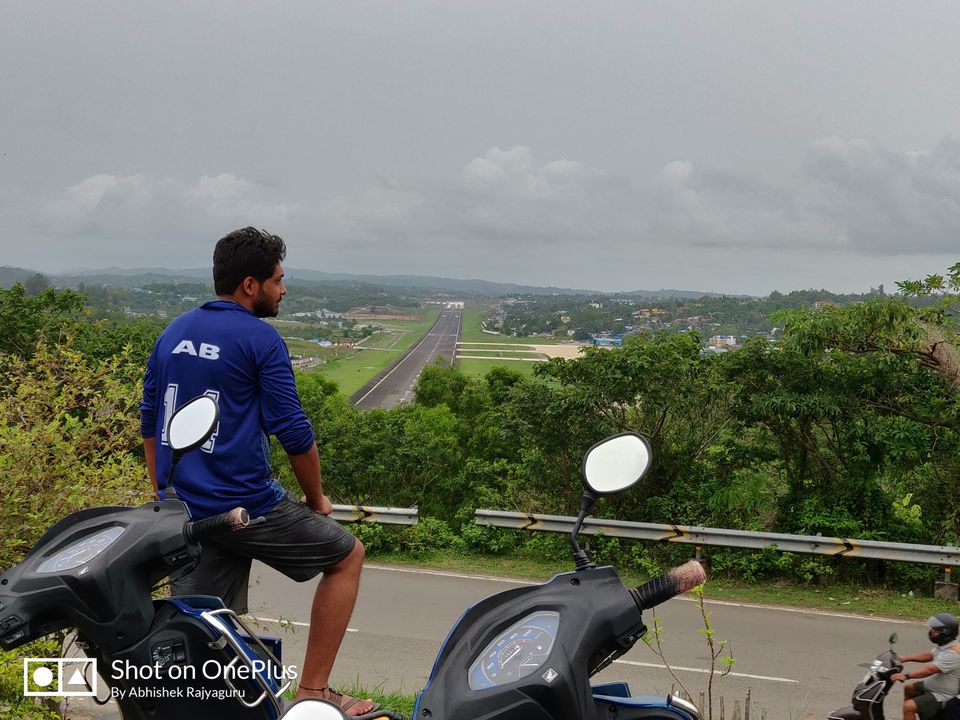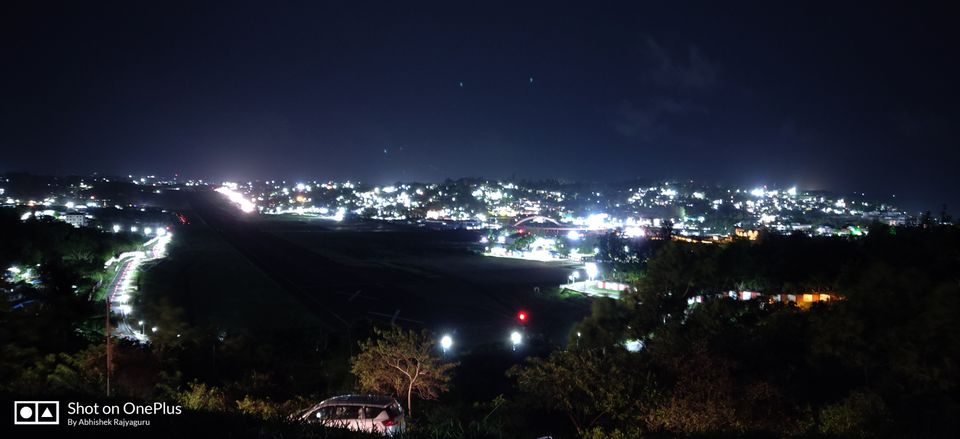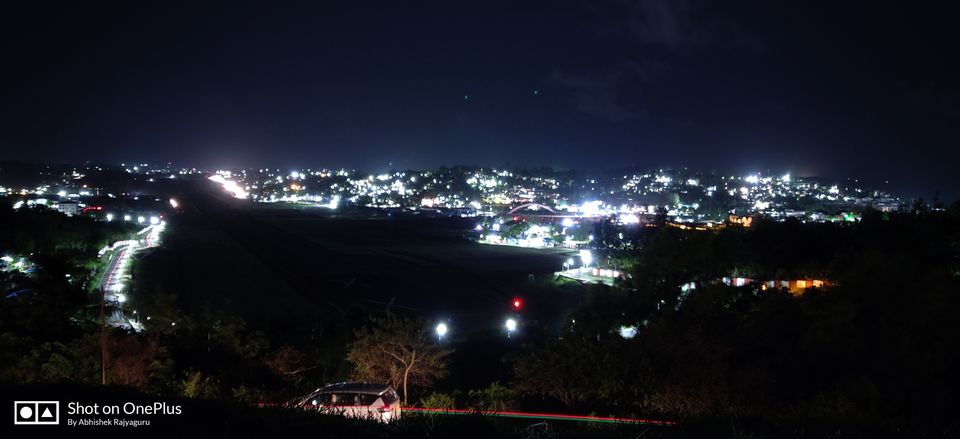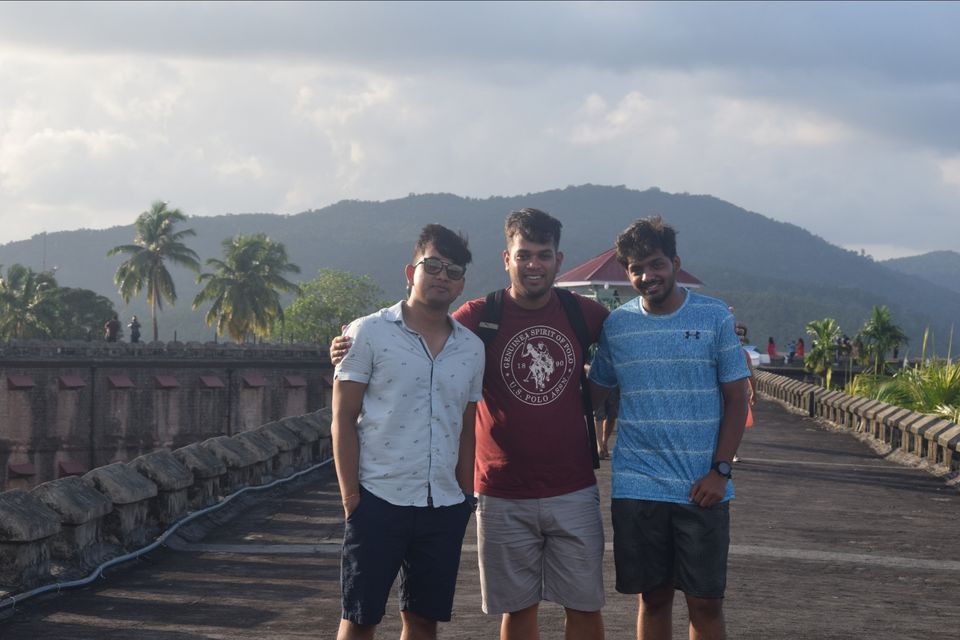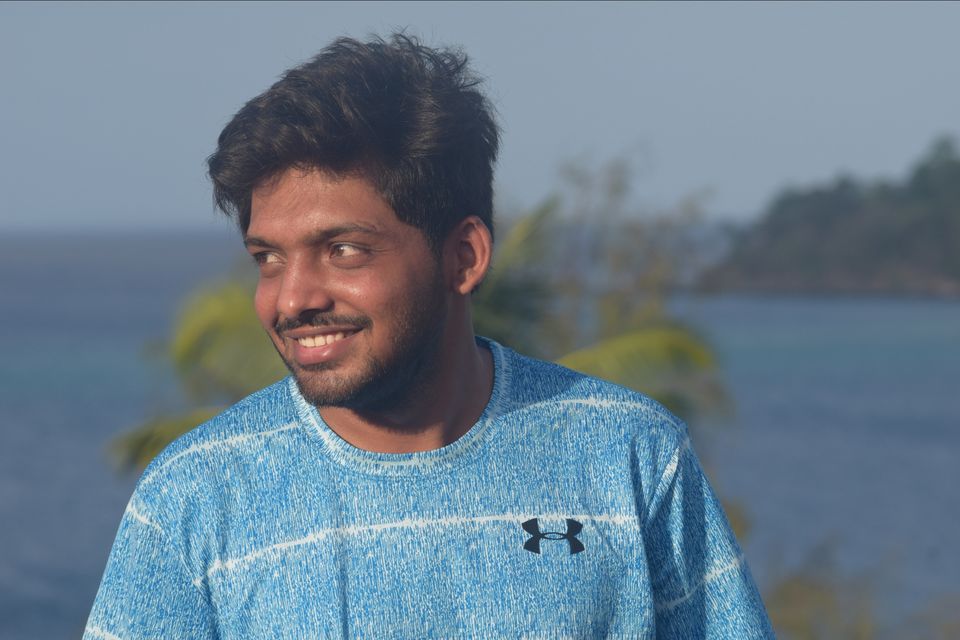 This was supposed to be the last thing we do on the trip. We had our flight back to Bangalore in the morning by 4. But right at mid night we got a message from airlines that our flight has been cancelled due to cyclone in orrisa and west Bengal and in the bay of Bengal. We were shocked as hell, because we had our office the next day and also we were short of budget as well. But we had no choice but to stay until the flights started back. We called the airlines and argued until they gave us the tickets back to Bangalore. But we got the tickets for the next to next day. So we had to wait for next two days.
We had no other option than spending two days in port Blair, so we booked bikes on rental for a day to explore port Blair. As you all know, there's no internet in the whole island, so no Google maps and no social networking sites.
We decided to go where the roads leads us. We stopped at a small stall for some tea and asked the locals if there is anything off beat to see around. They all said "joggers park" but they asked us to go in the evening. So we had oddly 7-8 hours. So I planned to explore the roads and nature. So we kept riding through the roads. Trust me, the view and the landscapes were so beautiful, that I never wanted to go back home. We rode for some 40 odd kms and reached a complete sense forest, no one was around other than us. I was very scared if the tribes were around and they may attack us. However we found a man above 40year old, he told us that there's a beach named collinpur beach, and told us the directions.
The road to the beach was amazing, the was either too steep or too much inclined and also too narrow road. But as soon as we reached, the beach was inside dense trees and mangroves. There was not a single life in the Beach. Only us and no one at all. The beach was beautiful as hell but it was not blue. However it was completely private. Good place for couples.
We were back to our hotel by 4PM, we realized that we didn't go to joggers park, which every localite had recommended us.
So we rushed to see the place. And the park is located on the hill which is directly opposite of the International airport. The runway of the airport is clearly visible, you can see every single detail of the landing and take off of every flights that come n go from here. The park has a very clean lawn and sear made available for the people to sit there and enjoy the amazing view of the airport and half of the port Blair. We were so overwhelmed by the spot that we did not go back to our hotel until mid night. We all sat in the same spot for hours together and thanked ourselves for this trip, again a must visit place on Earth.
We loved the ride and loved the landscapes. We got back to our room and next day was our flight which thankfully did not get cancelled.
All n all I would say, a trip to Andaman is once in lifetime trip, and don't miss it before you die.
Thank you all for your patience.