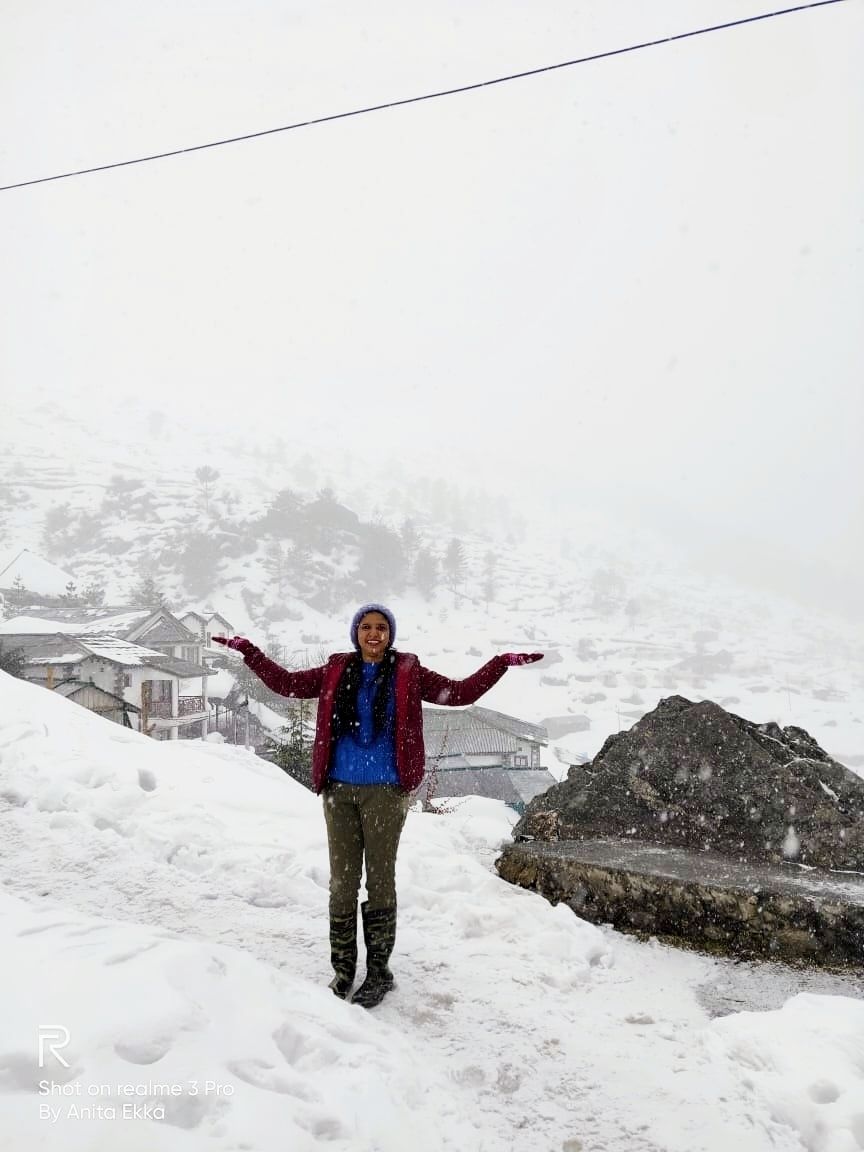 We 3 frnds (girls gang😎) started our journey from haridwar early morning at 6 am by swift desire which cost ₹9000 for 4 day with driver (we are very bad at bargaining).
Visited to devprayag sangam ( Baghirathi and alakhnanda river) .Spend half an hour and had breakfast in near dhaba. Tasty aaloo paratha,dahi sabji and tea.Whole view is Facinating.
 Way to Auli is exciting.  There is construction on road and lot of jam.Then visited to rudraprayag sangam (mandakini and alakhnanda river).  There is temple named Rudranath where narad muni meditated several years and Temple goddess jagdamba devi. Spend half an hour there. Visited Dhari devi temple which is in the middle of Alakhnanda river. Reached joshimath at 8 pm and checked in hotel .  Its very dark at that time. Had our dinner. Enquired about auli from hotel staff. We are very tired. Had rest😴😴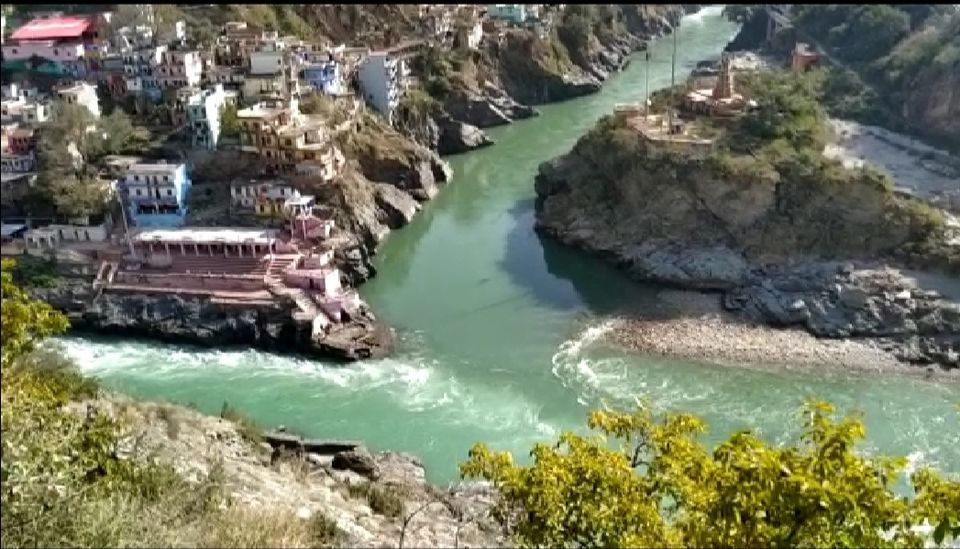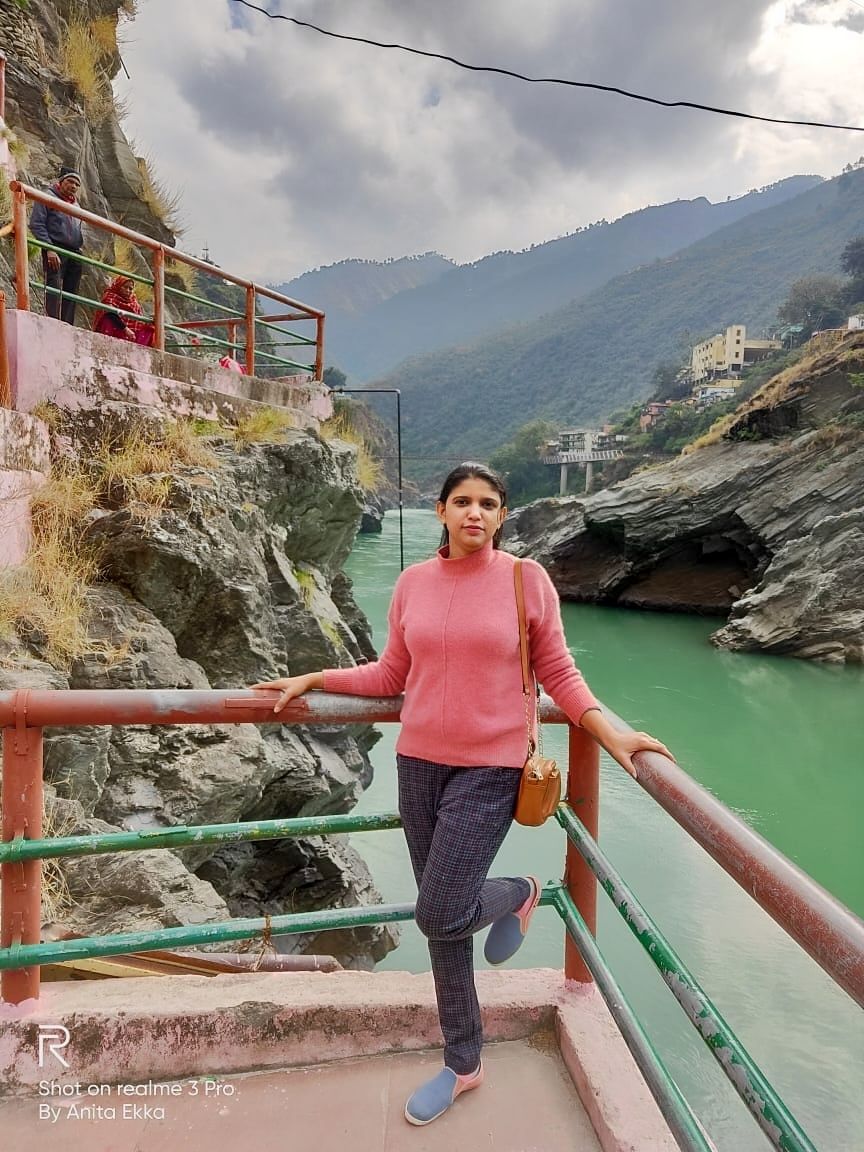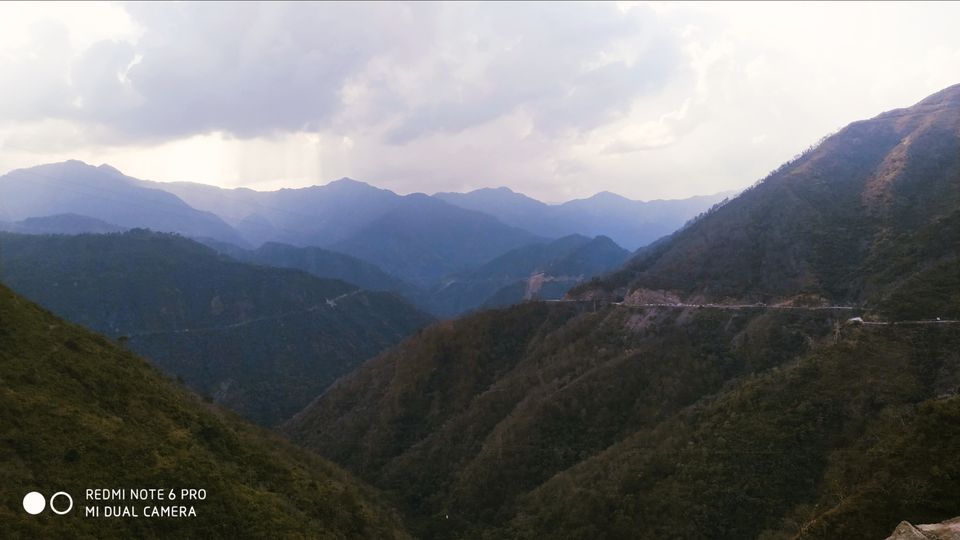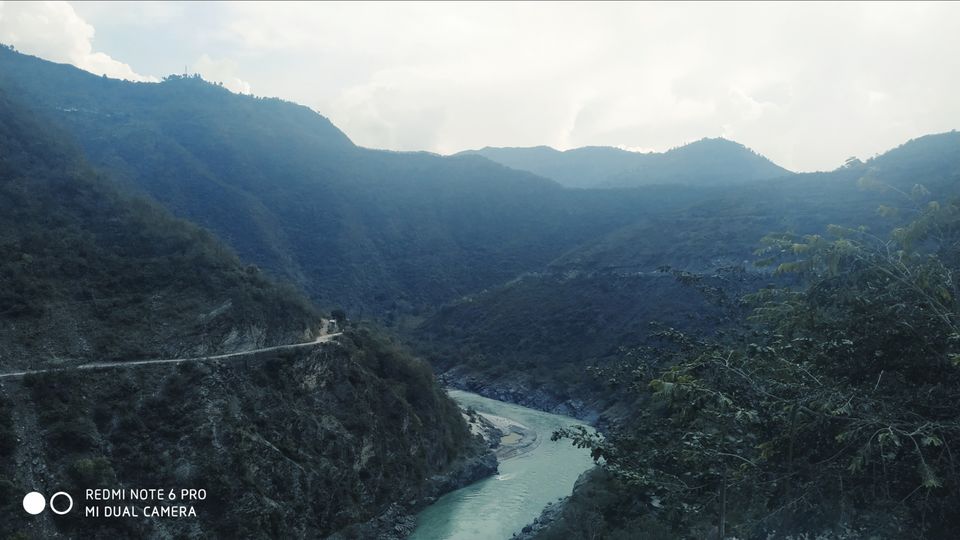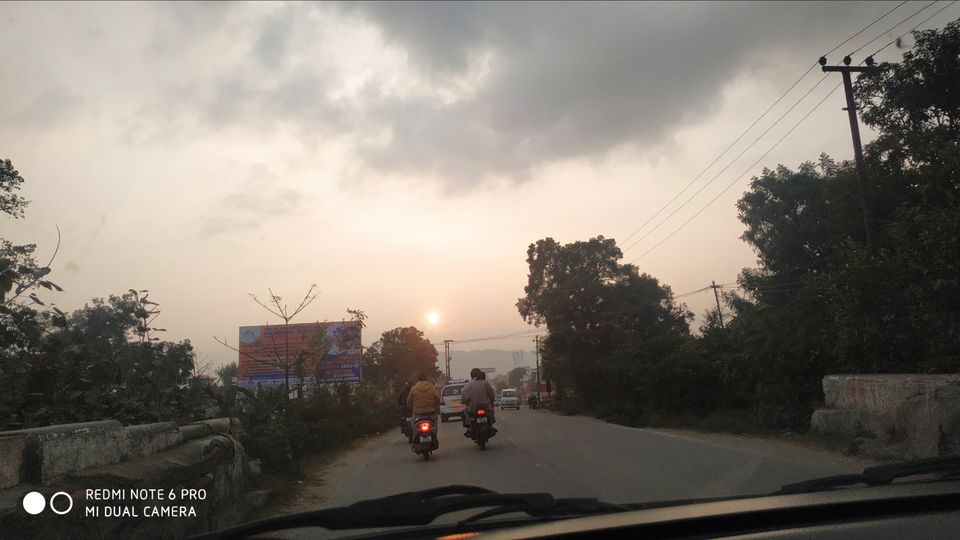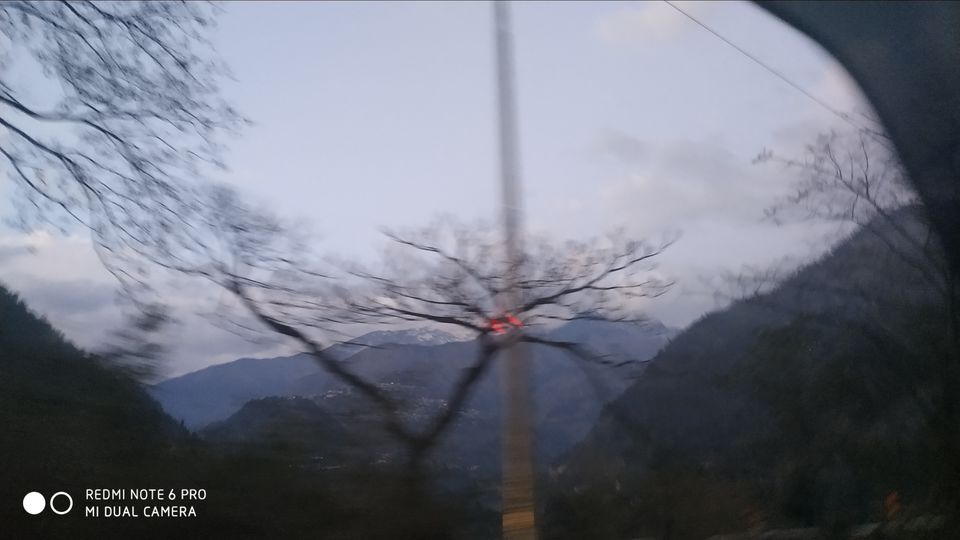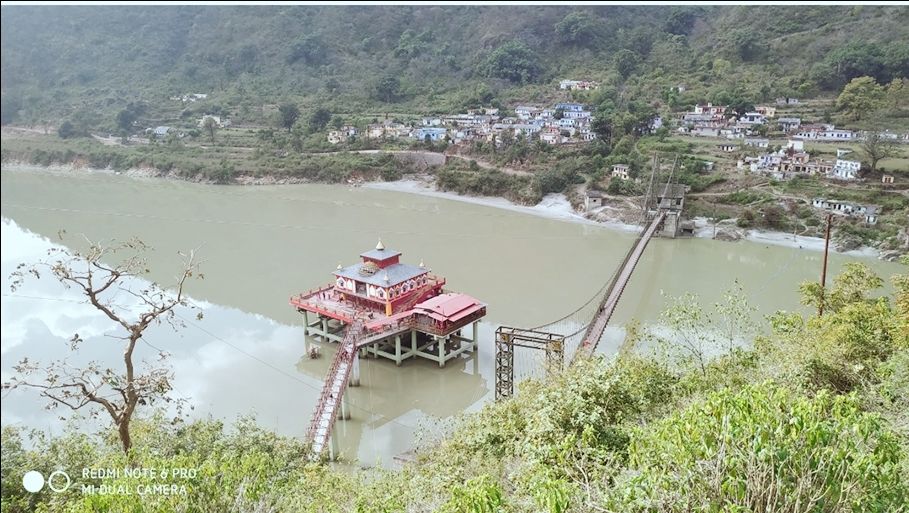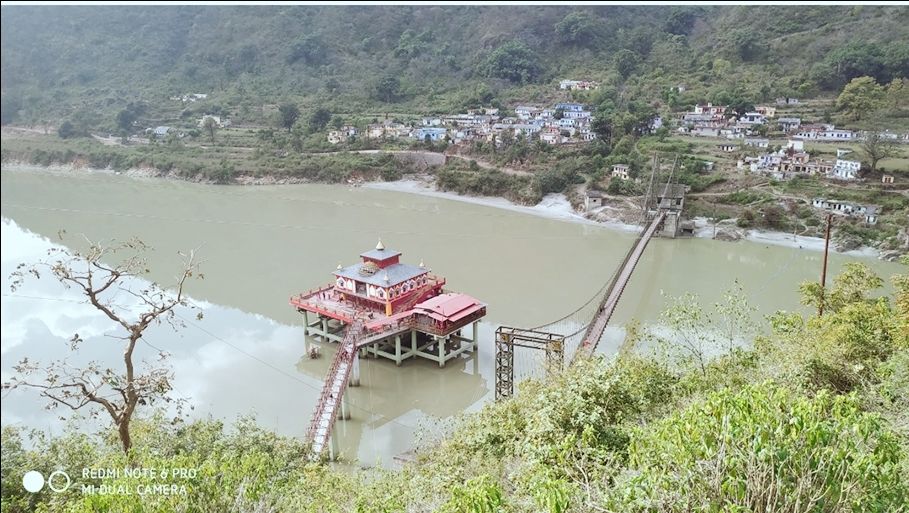 Next  day we have our breakfast and get ready for our next destination auli😍. We booked our tickets of roapway @1000/peron for up and down valid for 3 days. U can go via road if there is no snow but I suggest to take roapway. Beautiful views. It take 15 min to reach at tower 8. All who wants to stay there have to stop at tower 8 (other will go to tower 10). From there we take chairlift to reach our resort which cost 500/person up and down,  valid for 3 days.Hotel staff helped us to take to hotel. We welcome there with a cup of tea as it's very cold. Take rest then came outside for some snow fun. We have good luck that it started to snow❄⛄🏂 we did skiing 400/person. Its my dream to do skiing. Have rubber boots at 50/person. Trek up to artificial lake from resort and we are tired like hell. Heart is racing. Gurso Bhugyal trek is closed due to heavy snow.Have some maggie. Trek on snow is so difficult.
Came hotel back, there is Hanuman temple near our resort. There is heavy snow fall had our dinner which is good and then sleep. The only problem is that there is no supply water due to Feezing of water pipes. But hotel arranged water in bucket. There is whole night snow.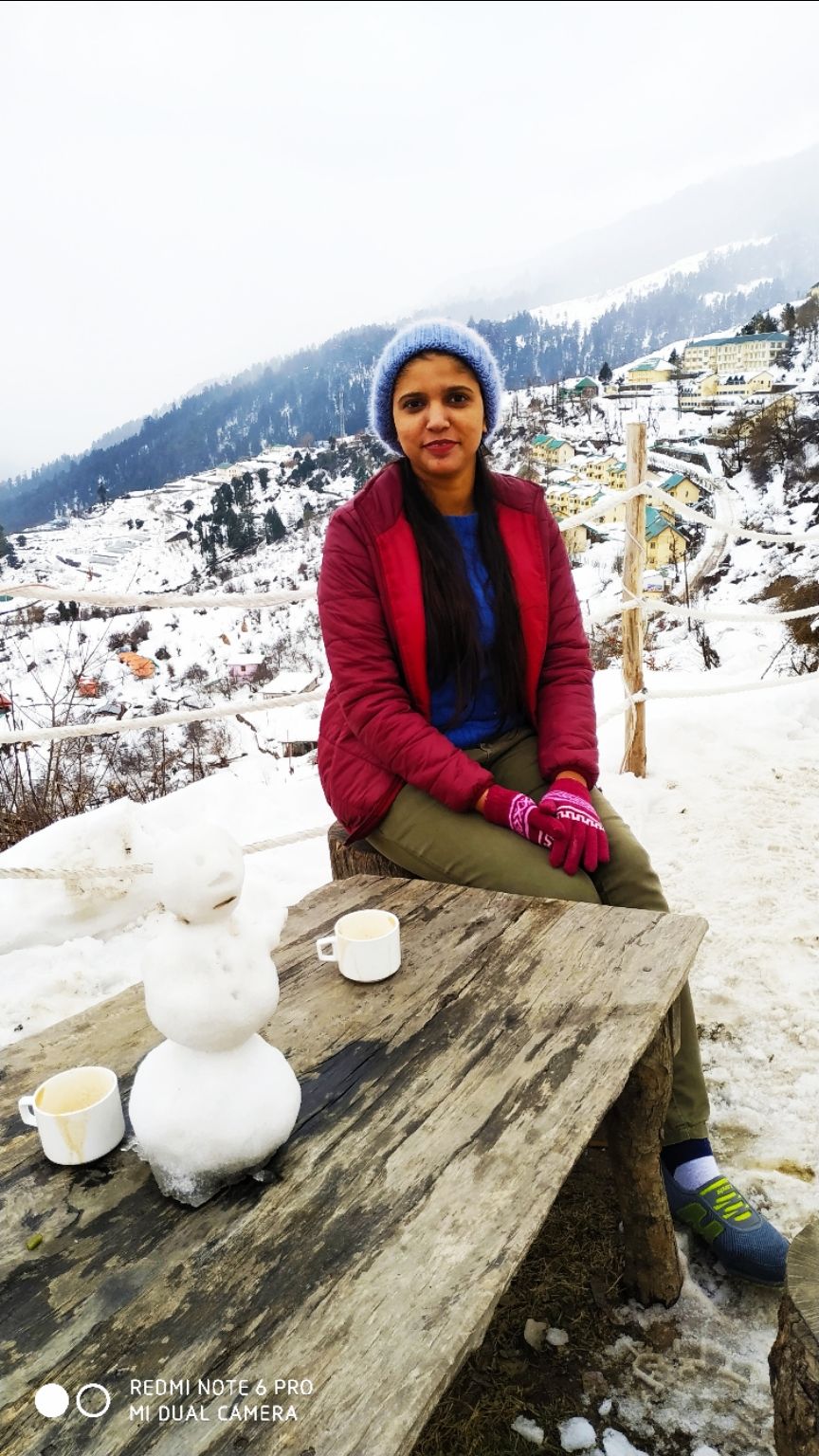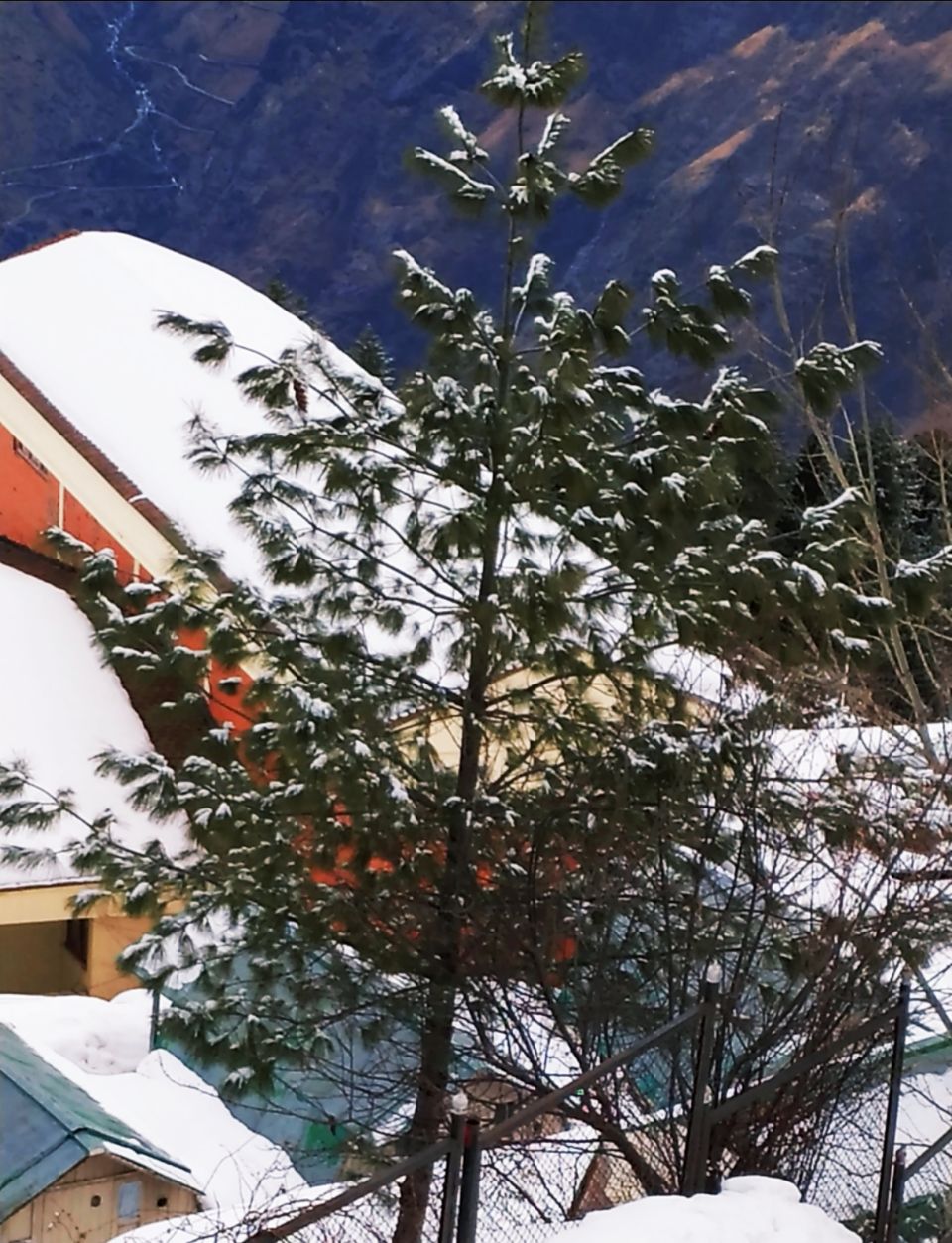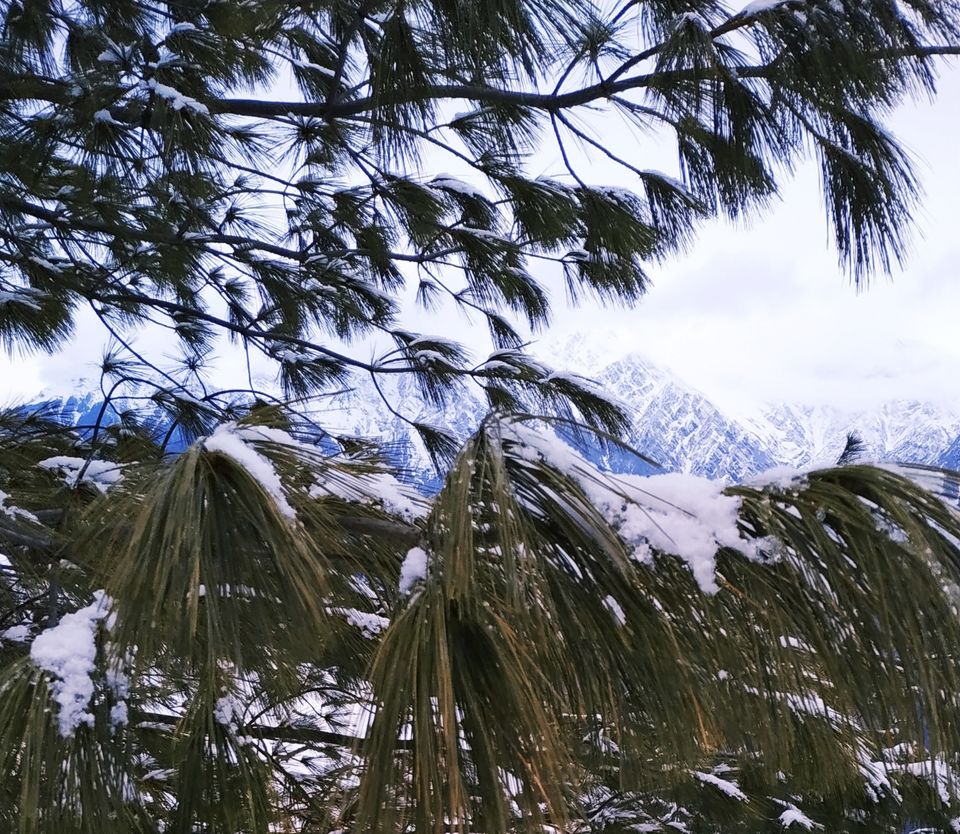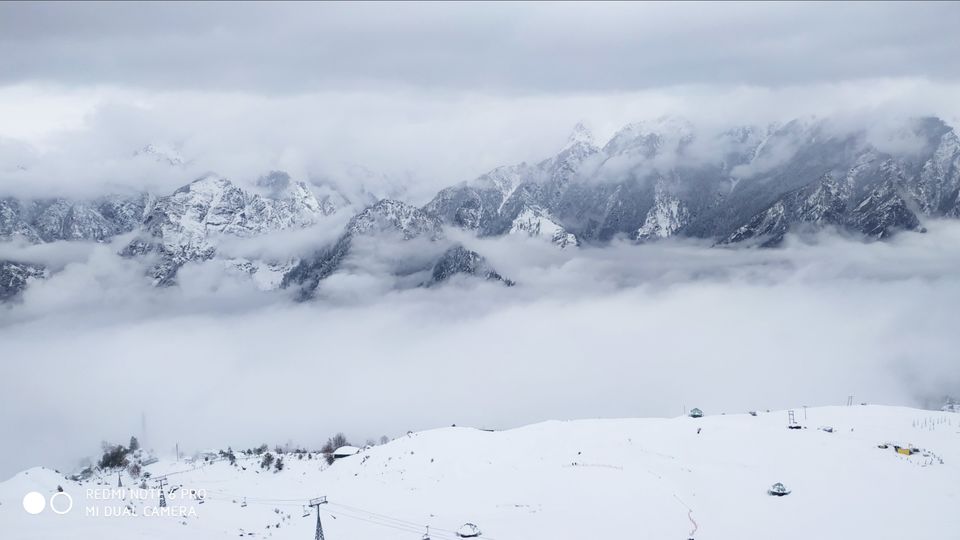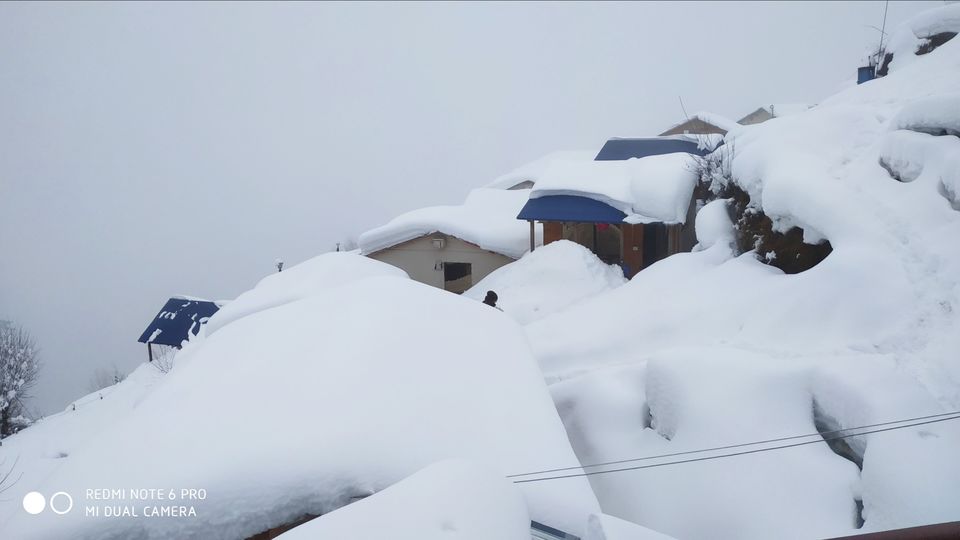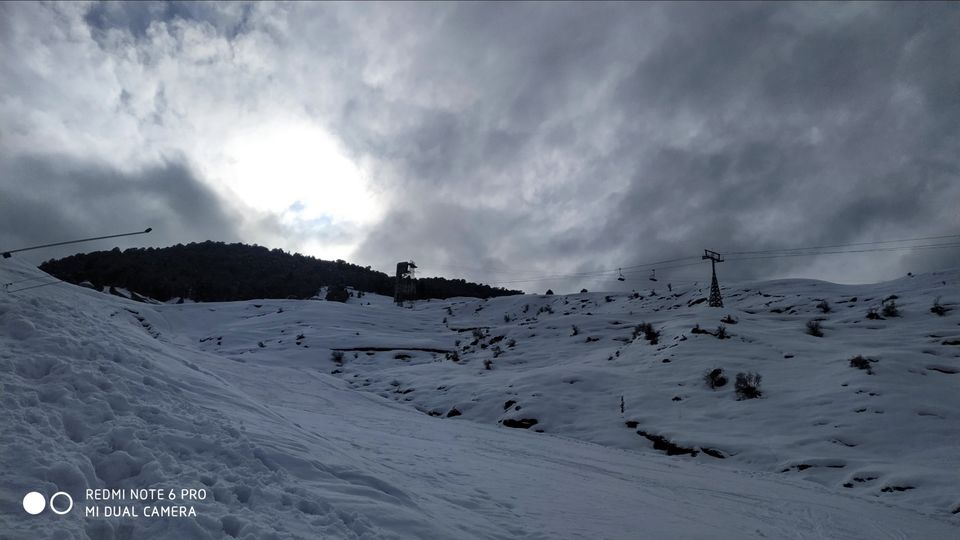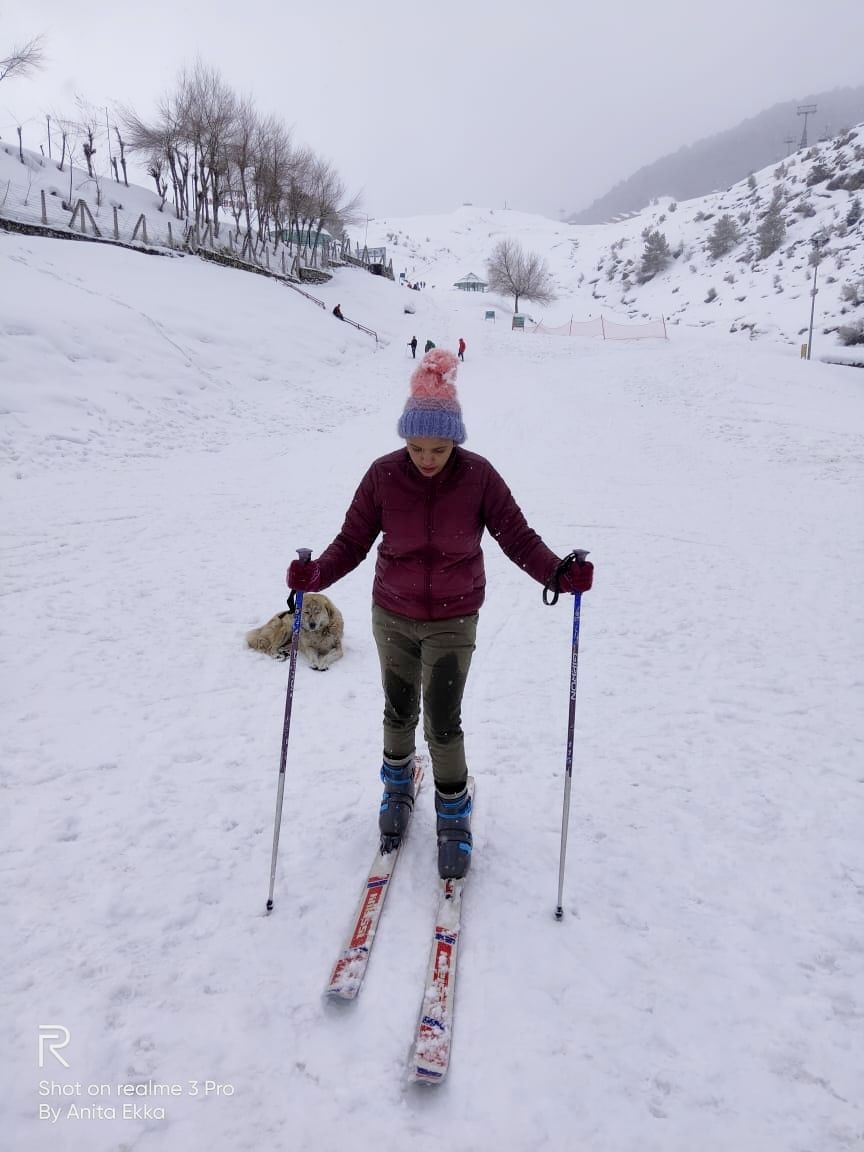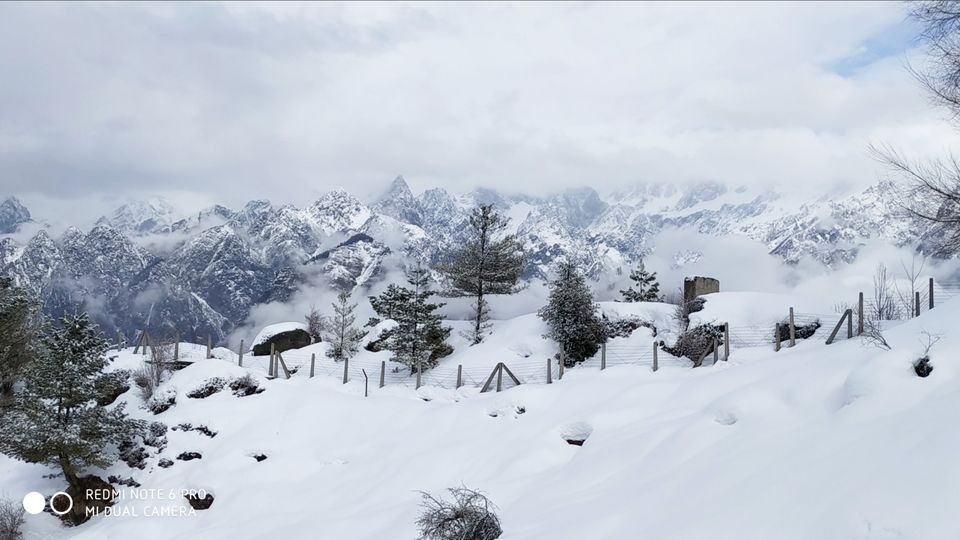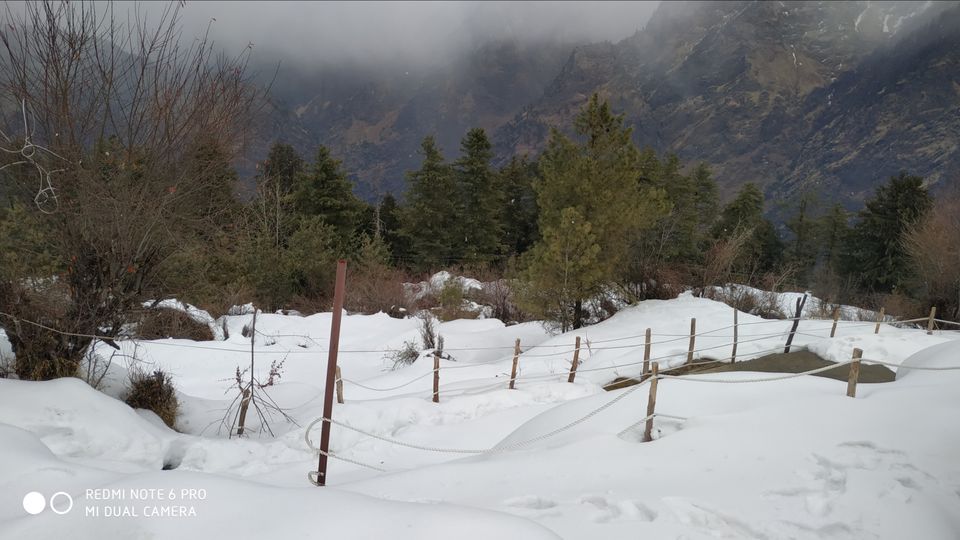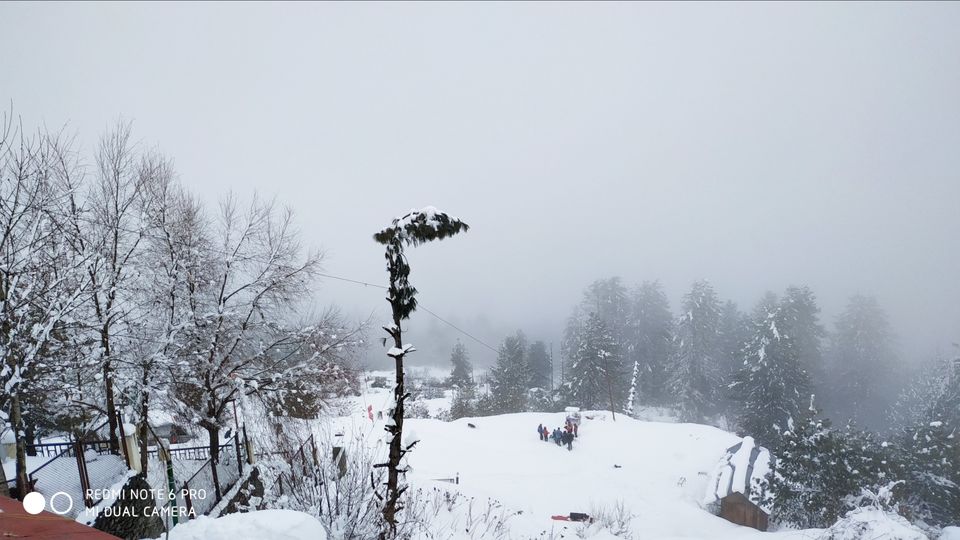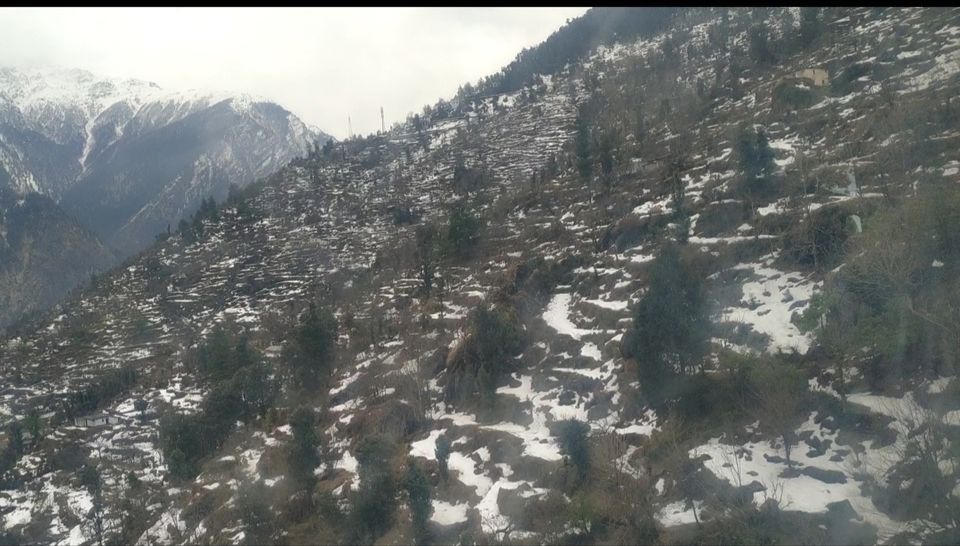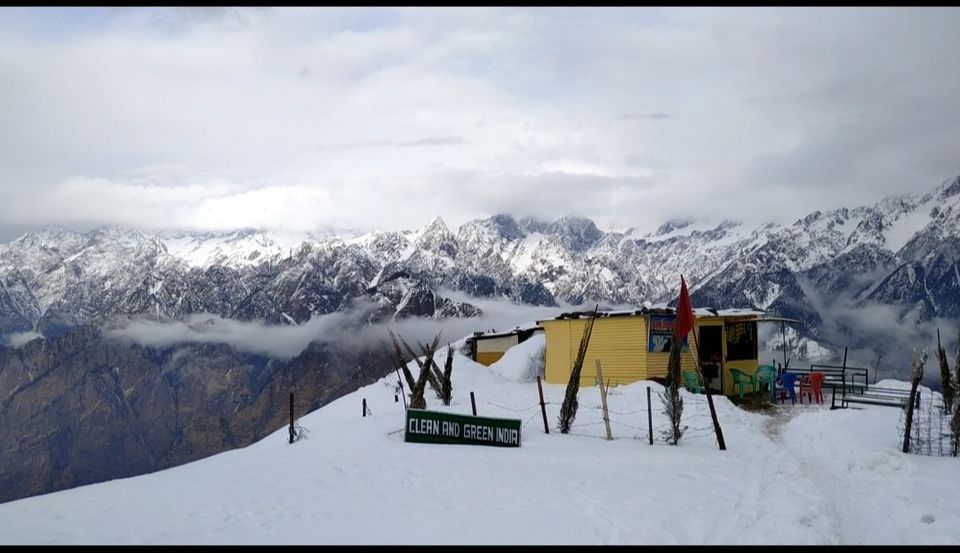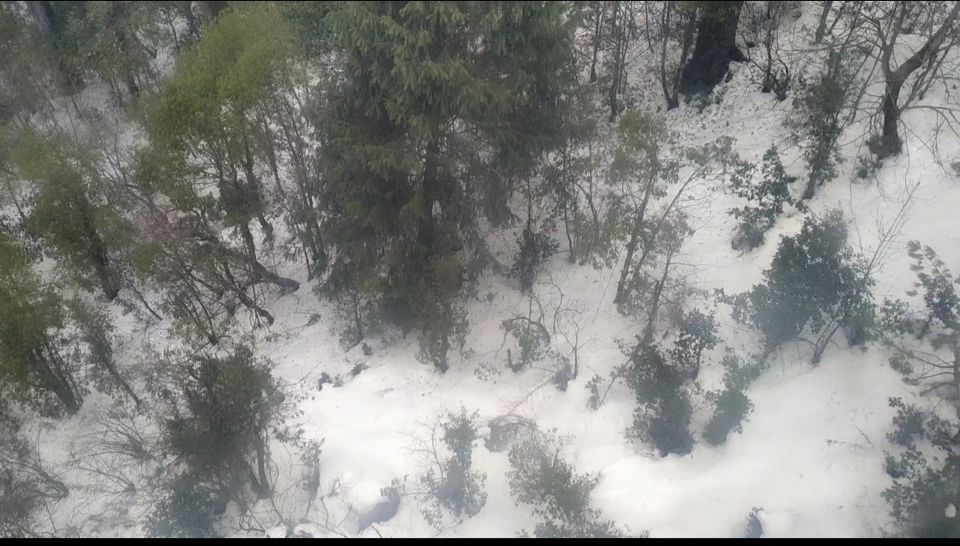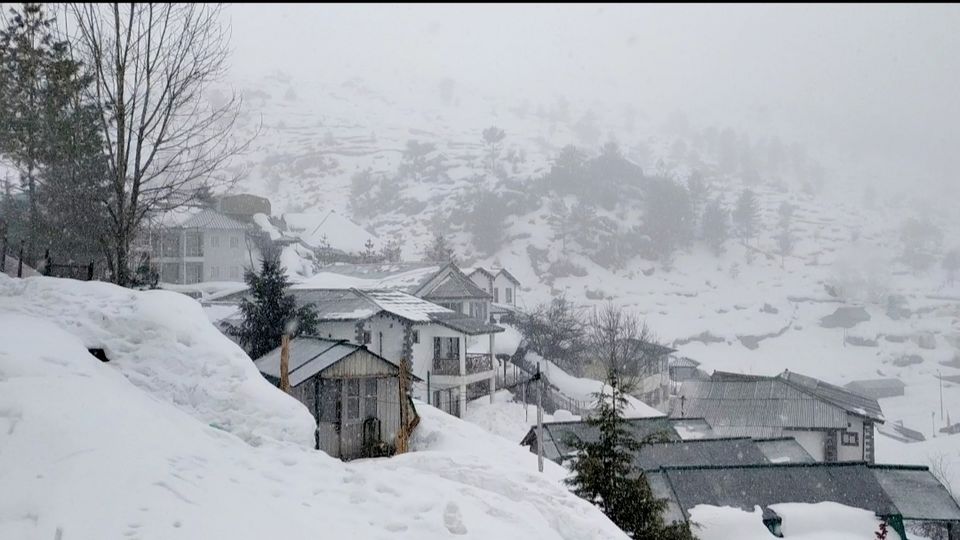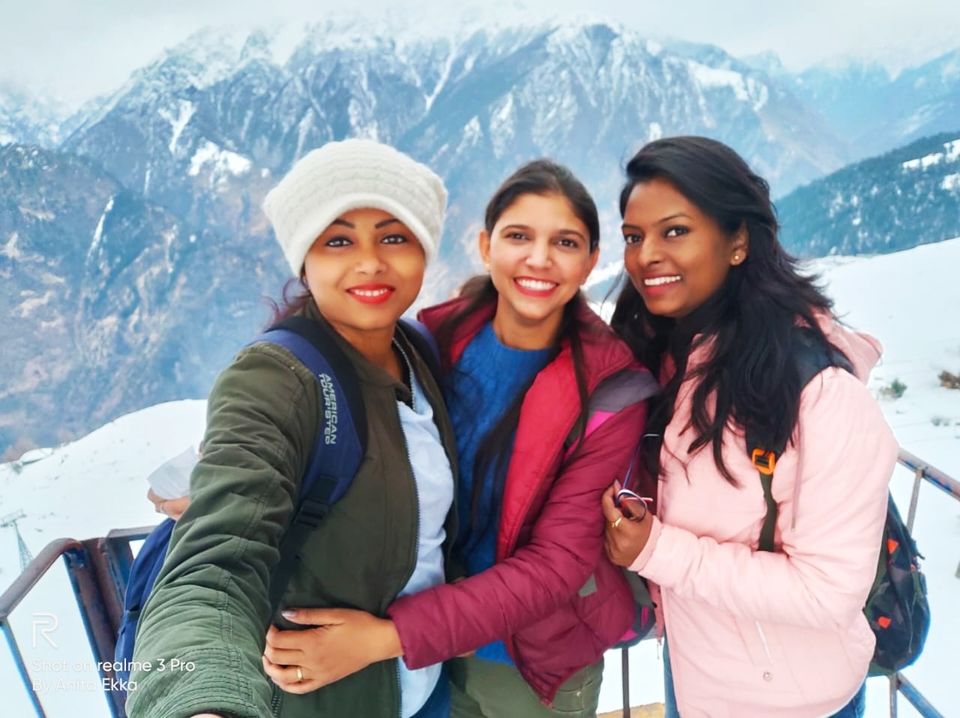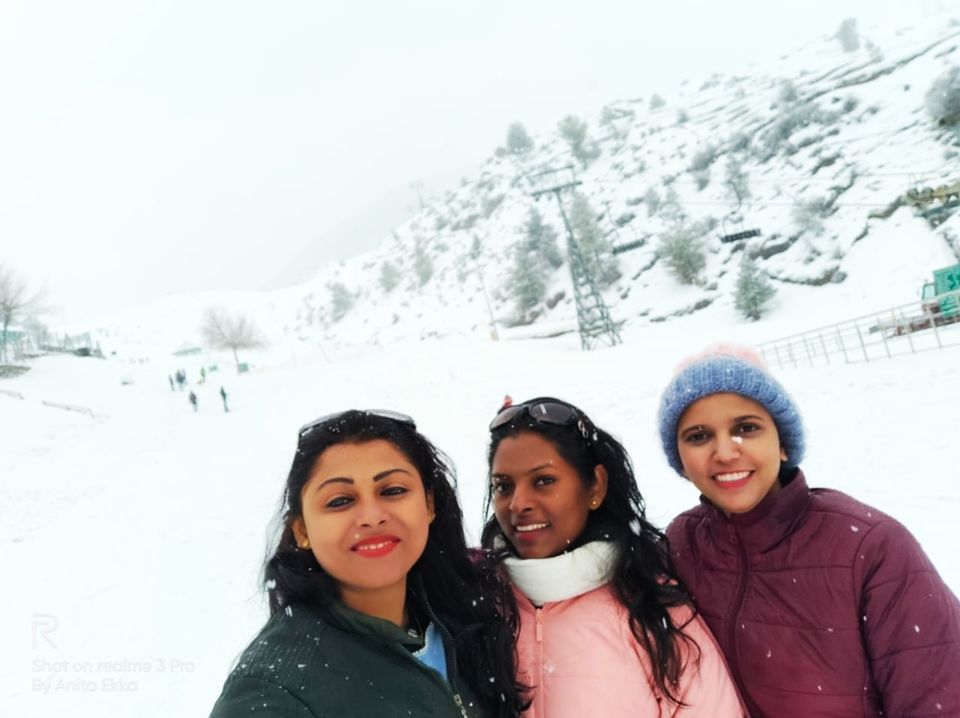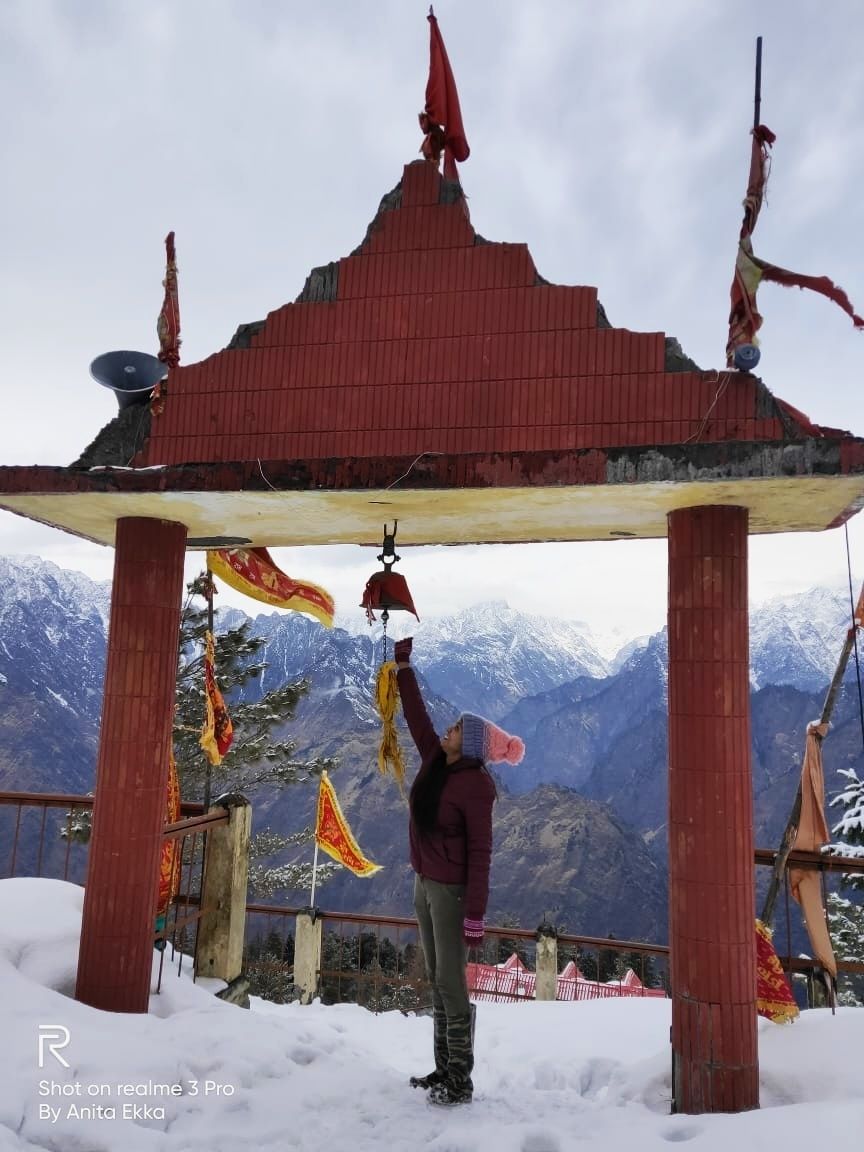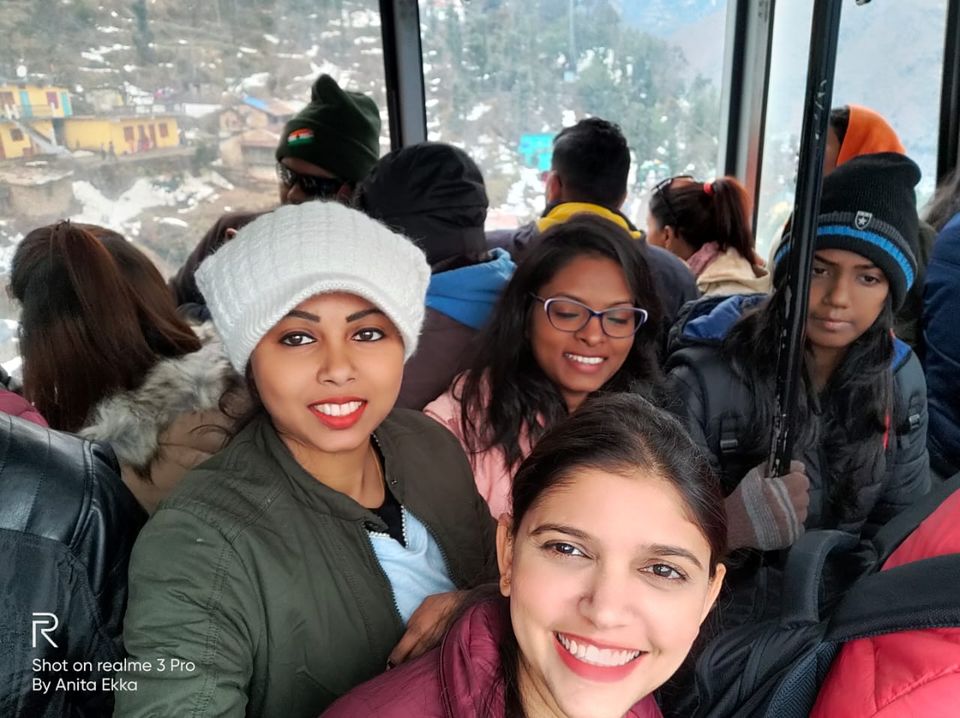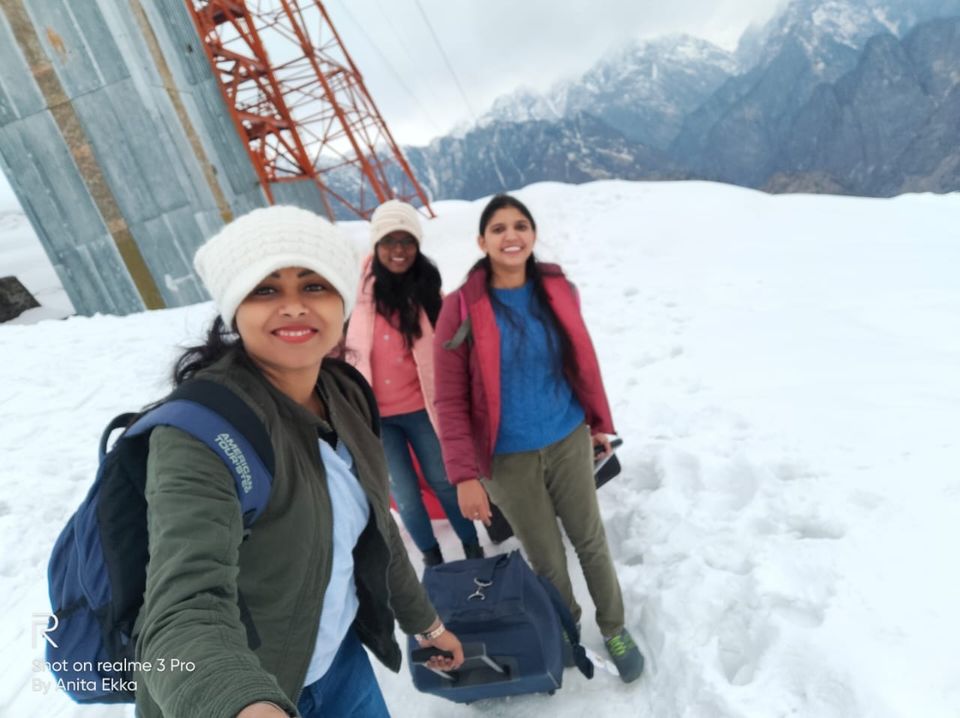 Wake up early in morning had some tea with seneric beauty. Have our breakfast. Everything is covered in snow. Get ready for return. Again chairlift, cable car.
Our driver bhaiya is waiting for us. At 12 we started our journey for Chopta Tungnath, but due to heavy snow roads are blocked and we dropped our plan and way to return haridwar, but tired so stayed in srinagar in lodge (next to it is GMVN resort, regreting).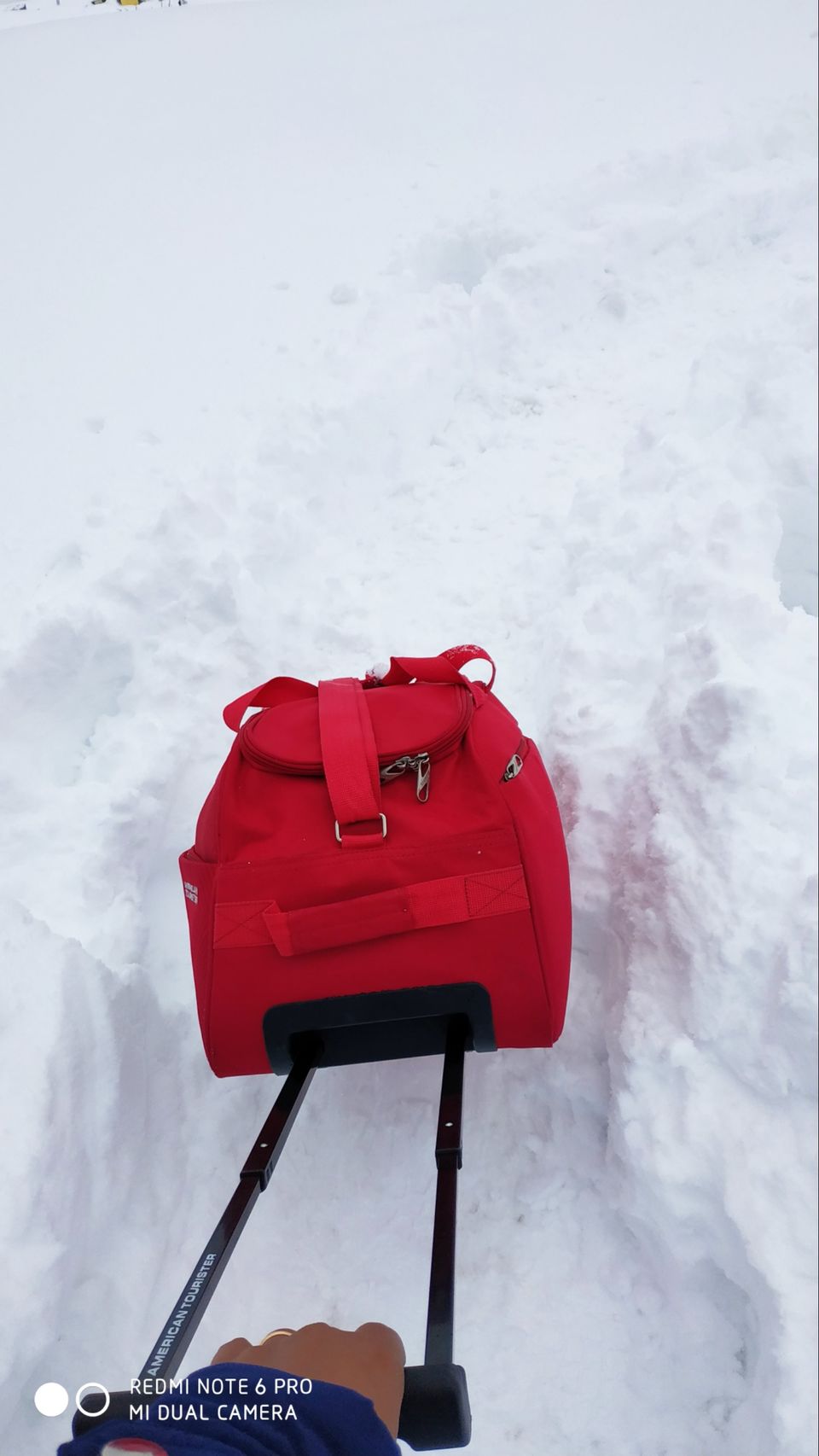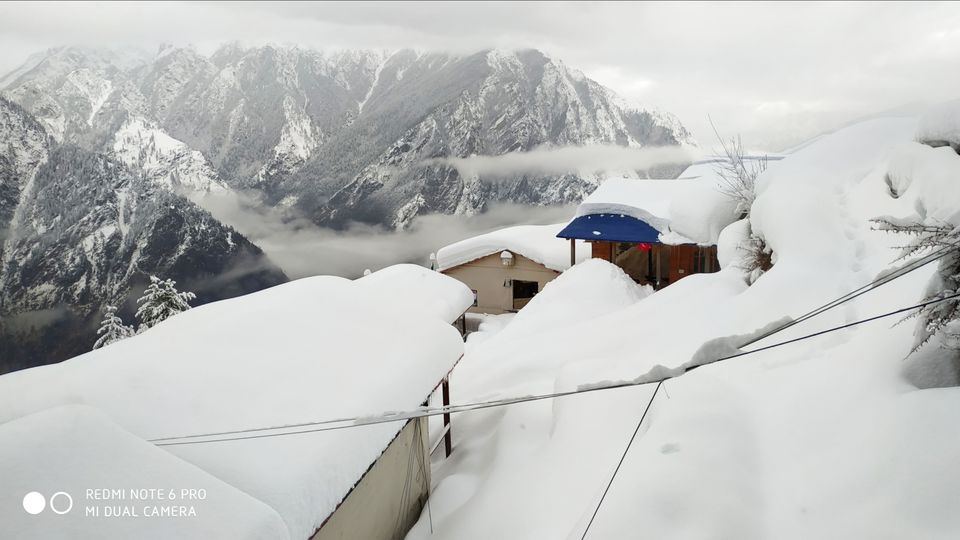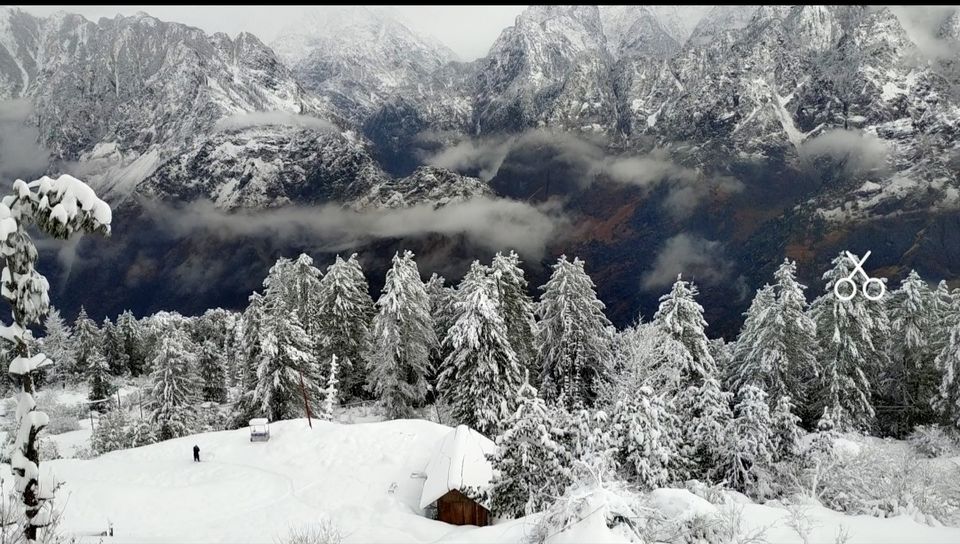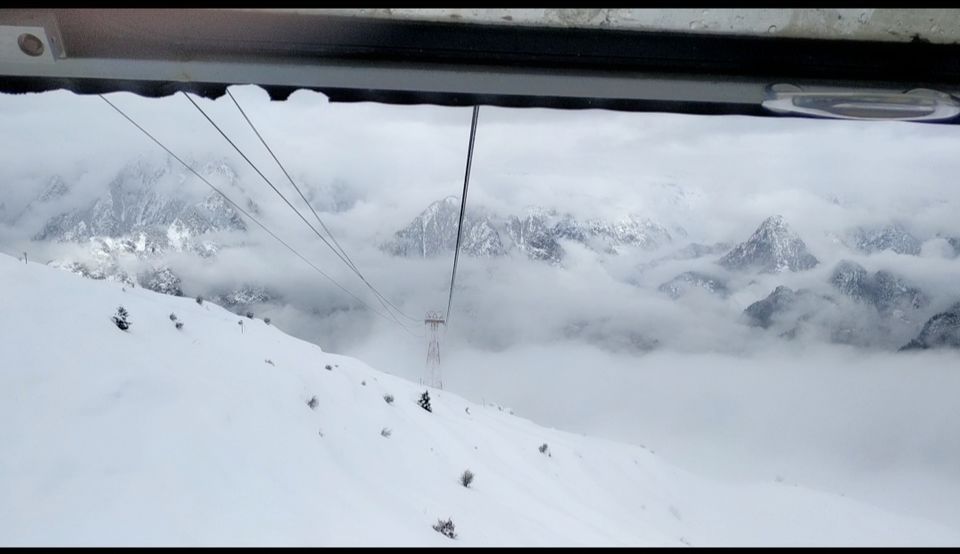 Wake up in morning and started our journey at 10 am and reached at haridwar at 6pm as there is huge jam😕
Had our train at 10pm, back to home
Trip worth it.
Note:-
•I don't know how some ones travel goes so perfect. I learn some thing new every time.
•Take a halt in between as it is very  hactic to trevel 14 hrs continuous on that kind of road. U can stay at devprayag,srinagar, rudraprayag and visit to sangam in relaxed mode. There are good hotels.
•Plan before trip, so your time not get wasted.
•The whole trip cost 6400/person (9000 car+2500 joshimath hotel+6500 auli resort +1200 Srinagar lodge) including food. Other expenses are as per your choice.
•We are very bad at bargaining. Bargain there,  search for more hotels in joshimath,  less option in auli.
•We are very lazy, you can save time if u start your journey early in morning.
•You can stay in joshimath for 2 days as per your choice as hotels are cheaper than Auli.
•Have some good shoes for snow.
•Best time to visit whole year oct to march for snow and other time for seneric view.