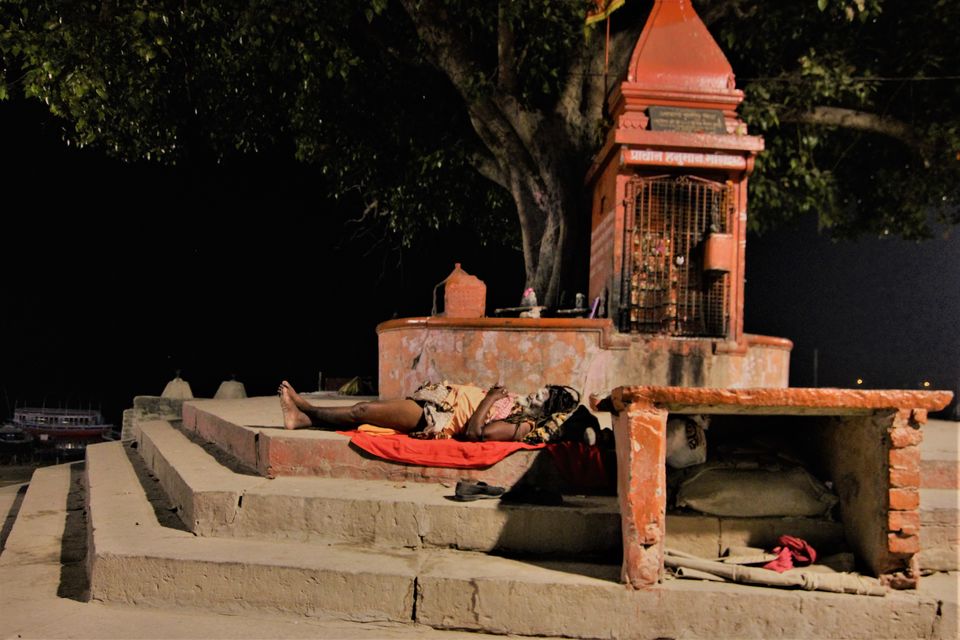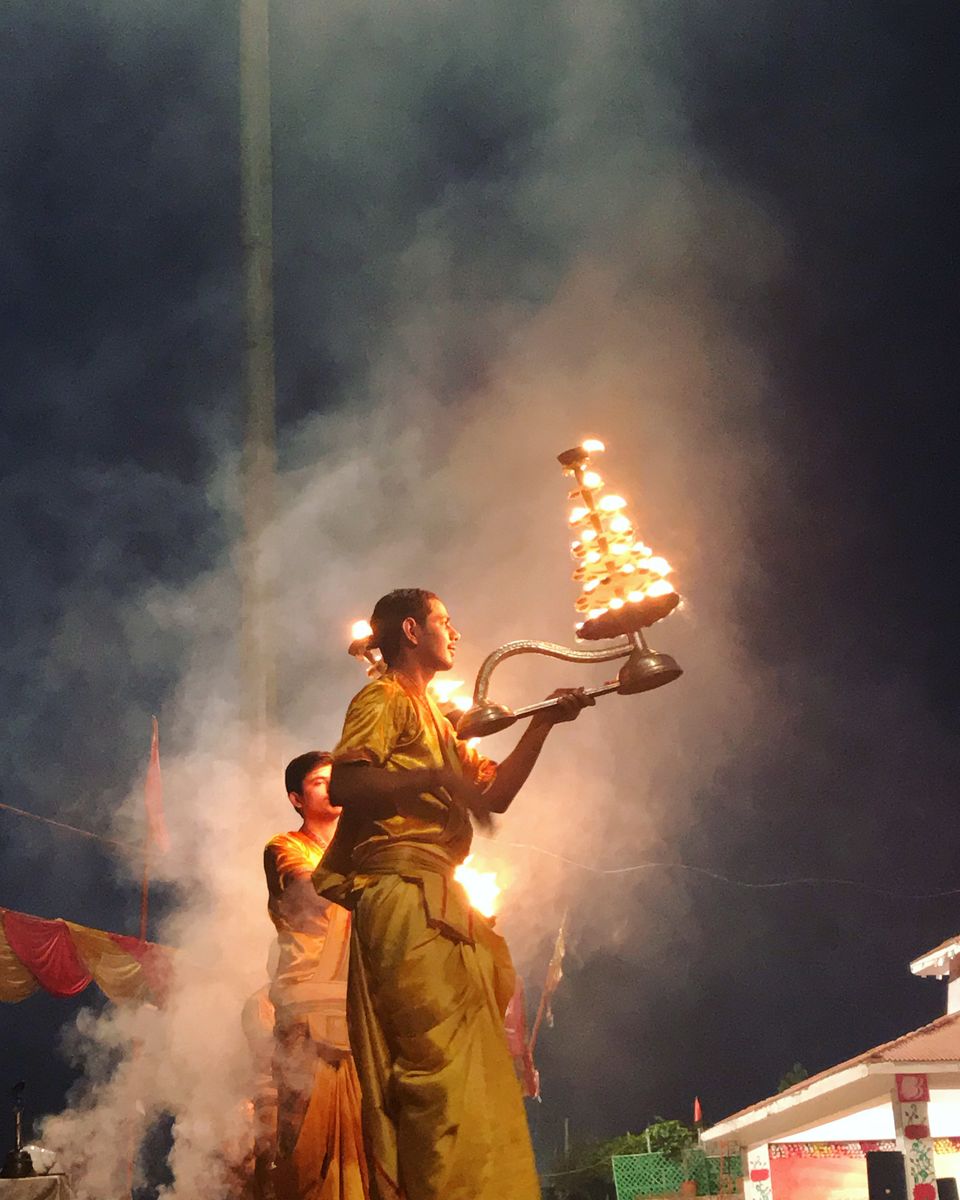 Banaras is the city of extremities. It explores life's contradictions very subtly and beautifully. From the sadhus who have renounced all the worldly pleasures to sit in their skin, to the new age café-hopping adults who have come to absorb their share of material experiences. The rumoured 5000-year-old temples that the young adults attempt to shrink into a selfie. From the goddess that Ganges is- Ferocious yet giving-, to the water contained in the seemingly insignificant Virgin Mojito offered on river banks. And not just in little things, Banaras spells out the greatest extreme known to human kind- the circle of birth and death for the same ghats that celebrate life also offer a glimpse of death. These ghats bear memories of weddings, mundans (young kids get their head shaved) , funeral and post funeral Hindu rituals and in such a dramatic yet beautiful way, that it shakes your soul- urging it to wake up. And if you are slowly sinking into your nihilistic self, the morning Ganga aarti promises nothing but subtle sun-rise, birds completing the painting of the sky, children playing and a man gently rowing his boat past the sun : experiences that ask you 'live on'.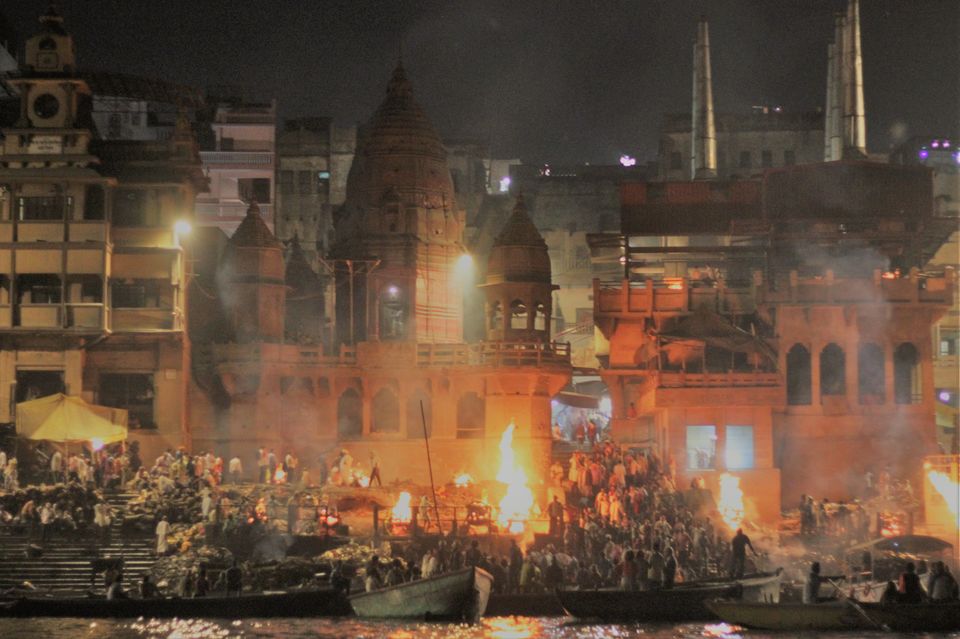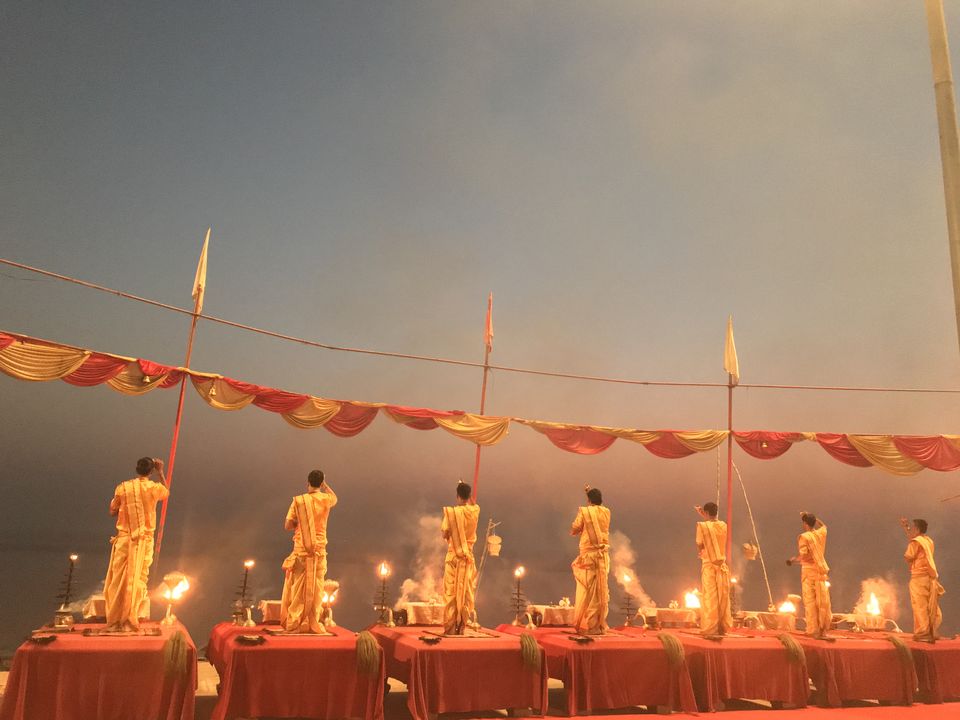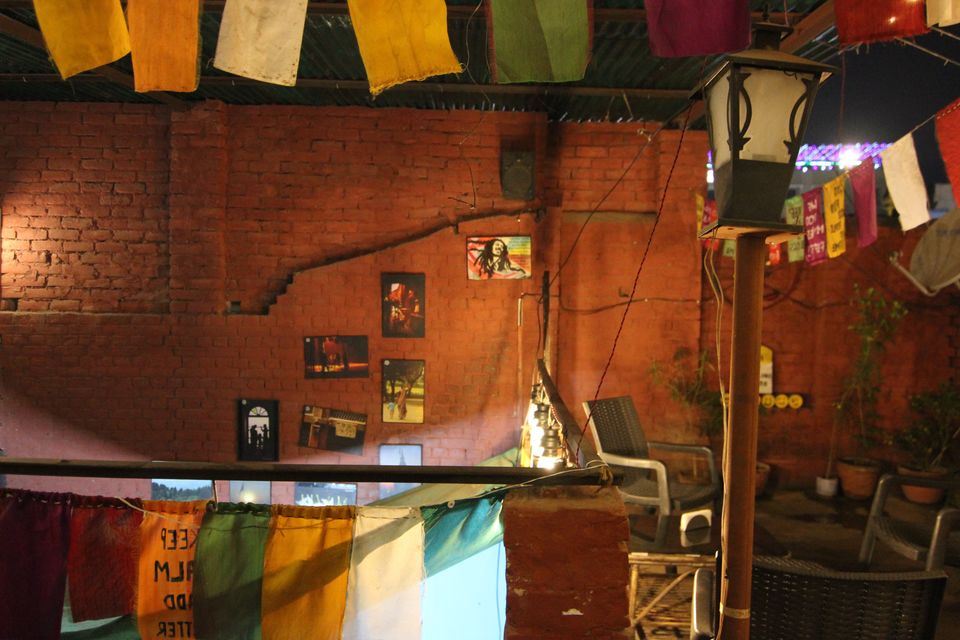 A walk around the ghats of Banaras felt like many versions of me walking this path in infinite time lines at the same time. While a part of me tried not to photobomb into the constant selfie-clicking souls, another part of me was lost in the ruins and temples that whispered stories untold .There was another version of me critically examining the dirt on these ghats, and yet another admiring the breeze absorbing pandits taking a nap. There was part of me clicking pictures and capturing the lights that light up the river and yet another getting lured by the tune of 'knocking of heaven's door' sung by a foreigner on the steps of one of the ancient temples with a carpet spread out for people to leave money and notice that racism seeps into our everyday lives for an Indian doing the same thing would have been treated very differently. And then, there were a few from diverse and accepting India, ones who could connect to the art and joined the chorus. They pulled out their sketch books and drew up this man and his guitar. To be honest, there was another tiny part of me weary of pick pocketson the way. I found different dimensions of me swinging in and out of these multiple experiences at the same time.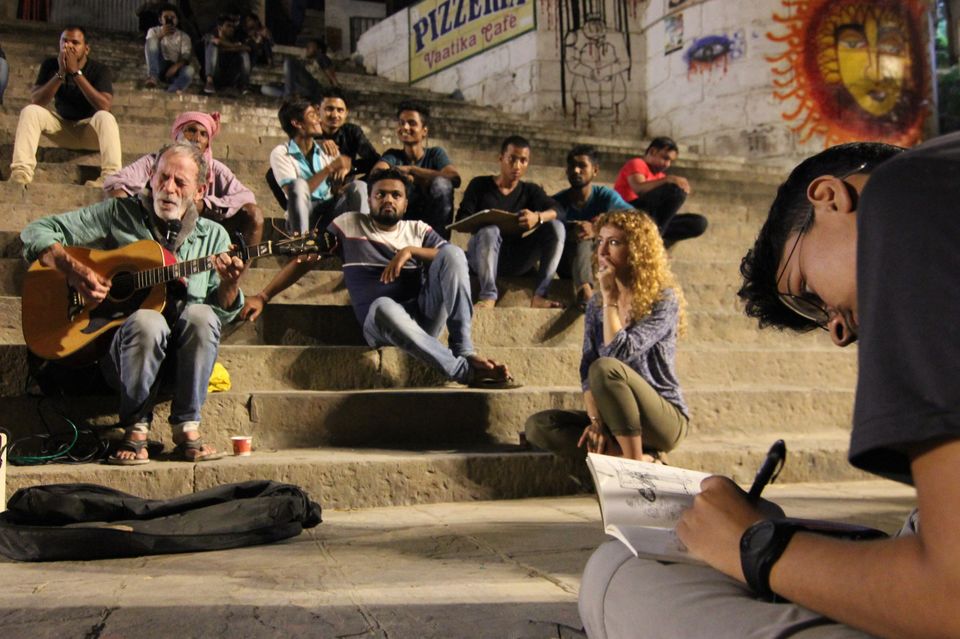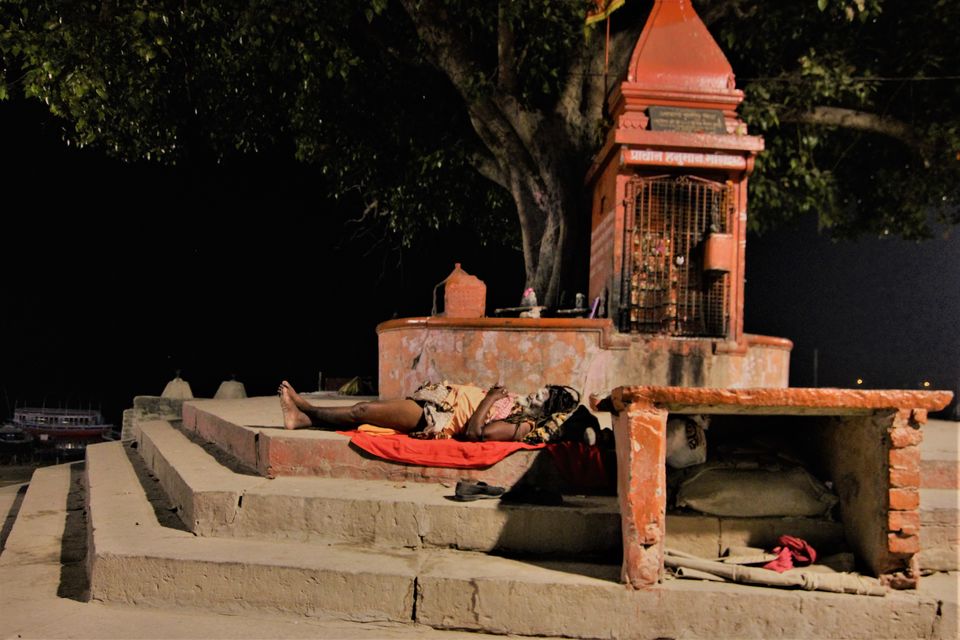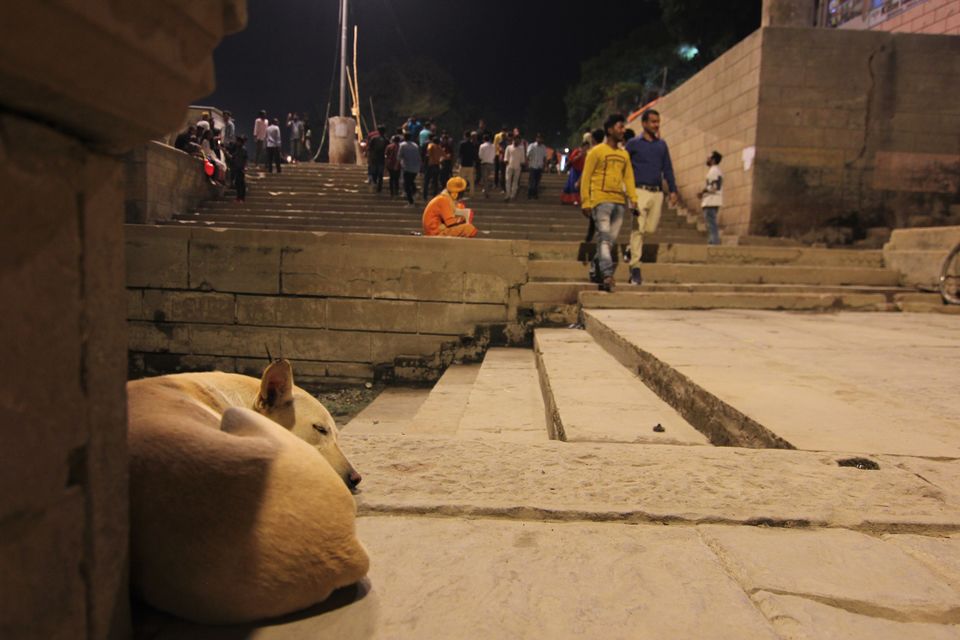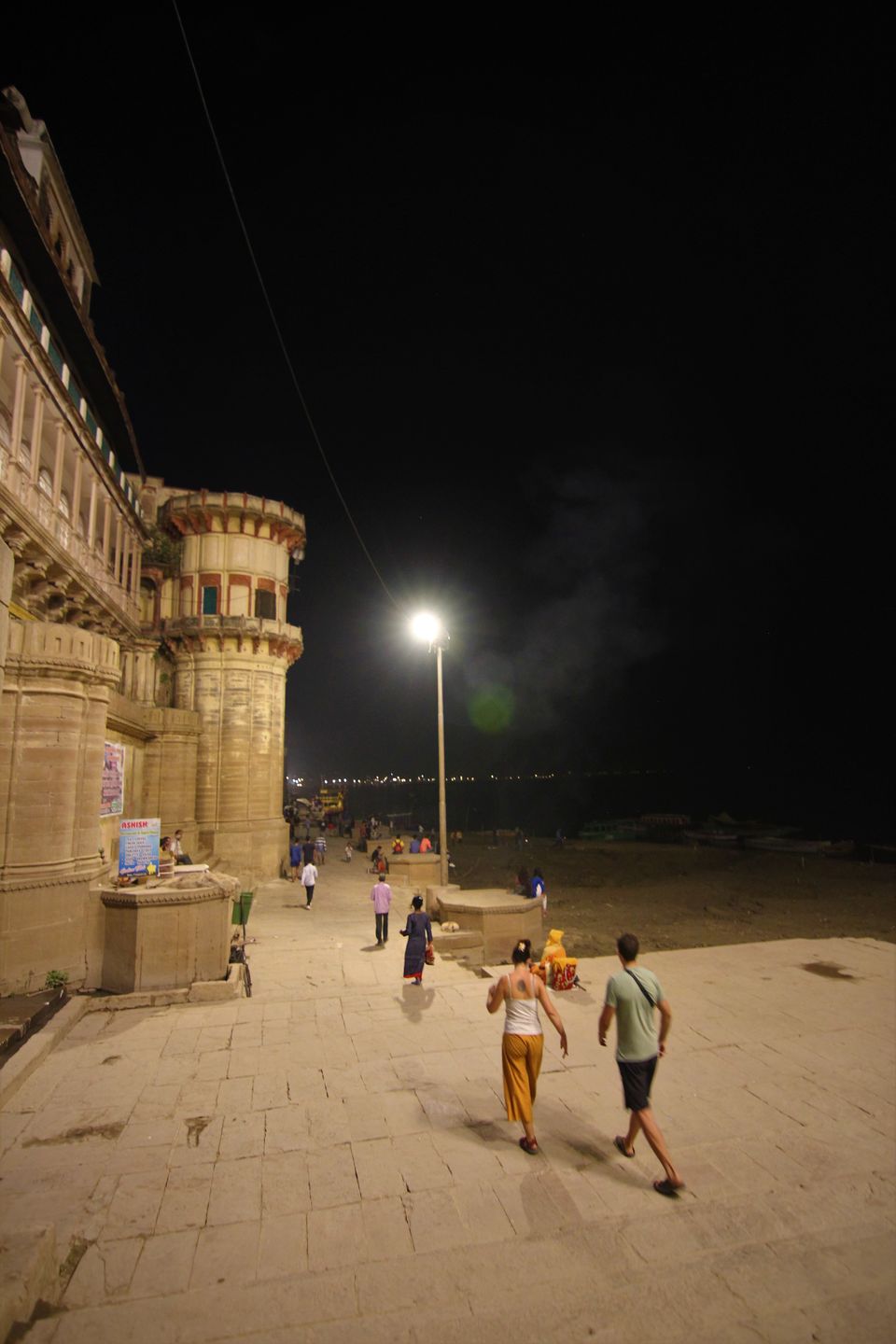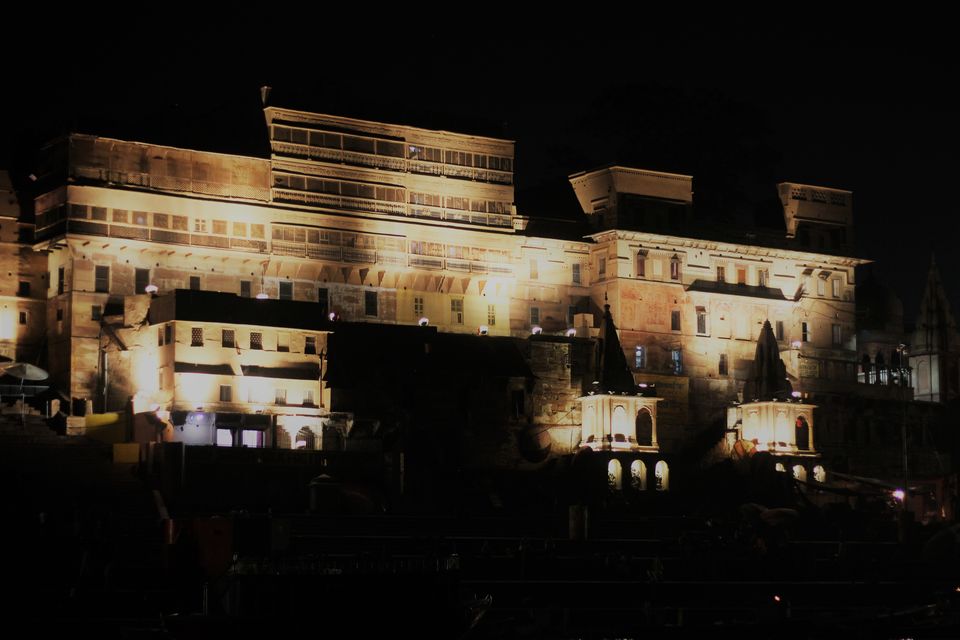 It is a city where people argue in politeness. You will hear them curse each other in a lyrical tone. A narrow lane where the four legged bull, a three legged auto-rickshaw, a two legged vespa scooter and a man walking past can coexist in a traffic jam. "Bhaiya hamko jaane do. Aapke to do hi pahiye hai, hamare teen" (Brother let me go, you have only two wheels but I have three)' said the tuk-tuk driver with a straight face while we burst into uncontrollable laughter. While the bull, scooter and tuk tuk negotiate traffic, one can spot a 'Funeral Parlour- Ready made pandit' shop on the corner and struggle to digest that taking care of the dead is a business here. Through the cow dungs and the narrow lanes with polite rickshaw wallas who smile their way into charging you more money to multiple temples- available in all sizes-, a walk from these ghats display everything India has always been famous for. The contrast of river Ganga that has the power to wash away your sins to the brokers (taxi drivers, hotel managers, waiters-they come in all forms (like Indian Gods ?) granting your Banarasi Saree wish). The other amusing extreme is that perhaps they are most honest-looking well-tempered con mans on the planet for they can be easily threatened into crediting a full refund. (My friend got back to Bangalore, couriered her saree and got a refund- Never heard of experience on a land where the auto rickshaw drivers are ALWAYS short of change.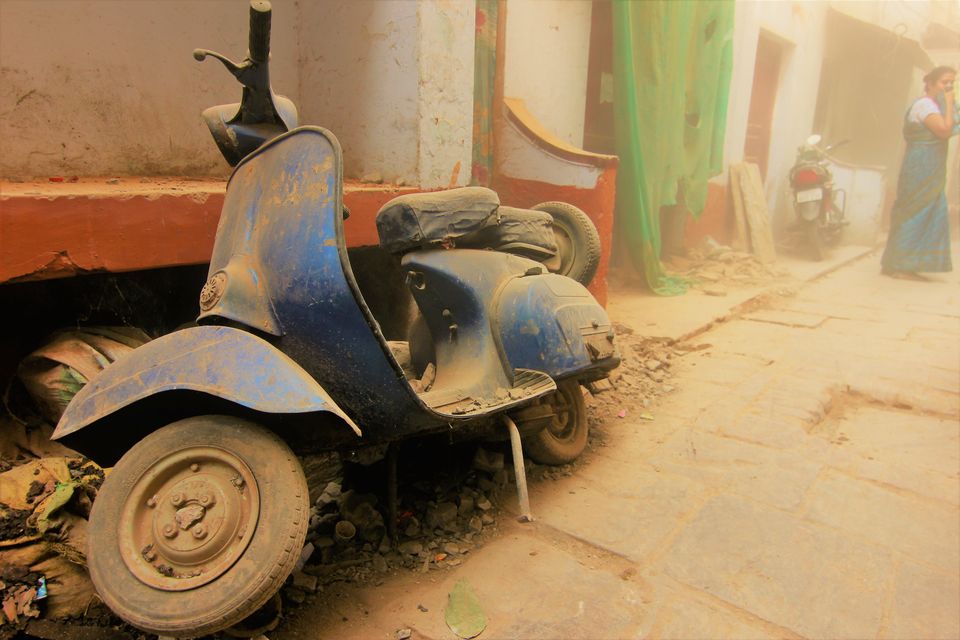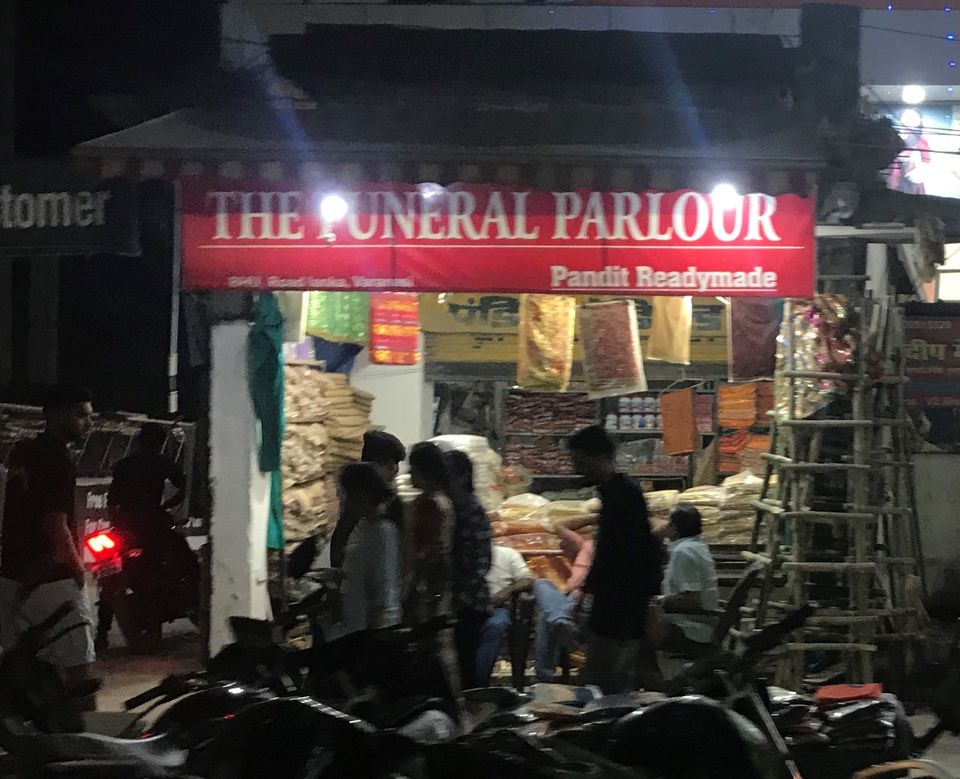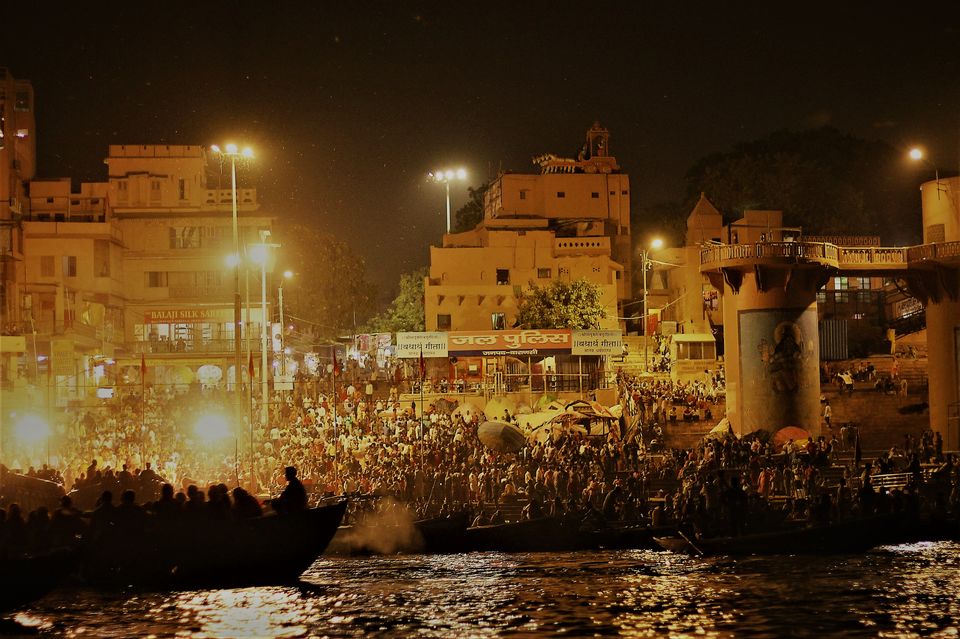 The contradiction of four-km long queues to enter the legendary Kashi Temple (features in the bucket list of many with a legit Hindu bone) to fighting over time spent at the sanctum with other devotees. To the feeling of walking in the same space as the higher power (or one amongst the higher powers who conspired to create us) to pandits appearing like beggars for after each ritual they put their hand out expecting you to give them some money. From umpteen lies told to the pandits about not carrying cash and not having enough change to pay them (honestly refusing to pay might land you in Indian version of one of the Voldemort's spell (curse). The never seen but very scary to not believe kind of power that the pandits claim to have.) to seeing the origin of Ganga- that one drop that went on to create the plains and this city and the life around It.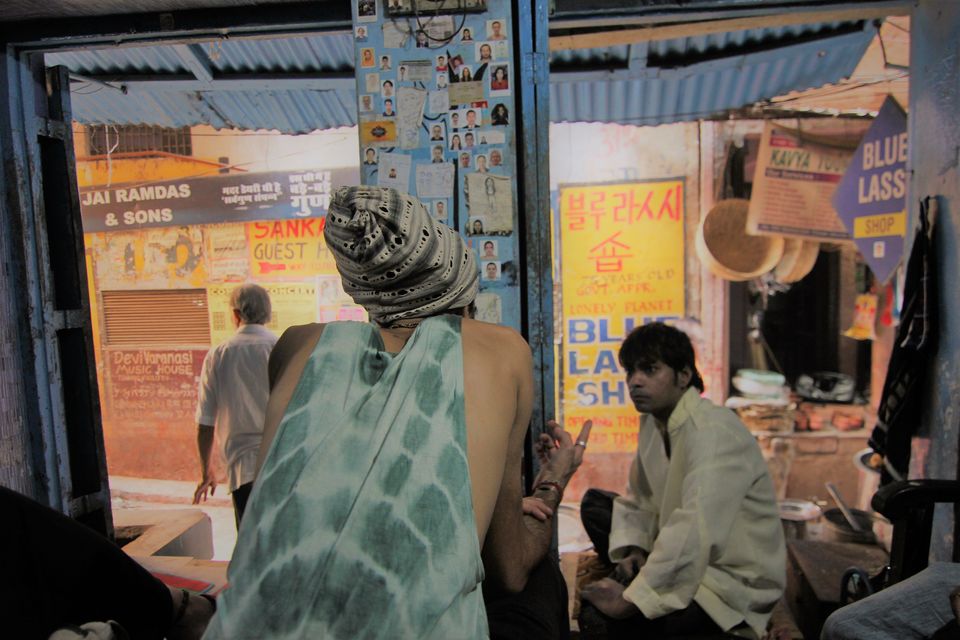 To sum it up, the Banaras experience for me gets summed up in this narrow lane close the Mandir with the world-famous Blue Lassi Shop (no kidding- featured in Lonely Planet) to echoes of Ram Nam Satya Hai (chanted while carrying a dead body to its last journey before cremation) to the glimpse of a once-alive body dressed in flowers and men saying good bye. And a moment later, this experience gets interrupted by the laughter of the happy Blue-Lassi shop customers getting high on bhang. That is the Banaras I experienced.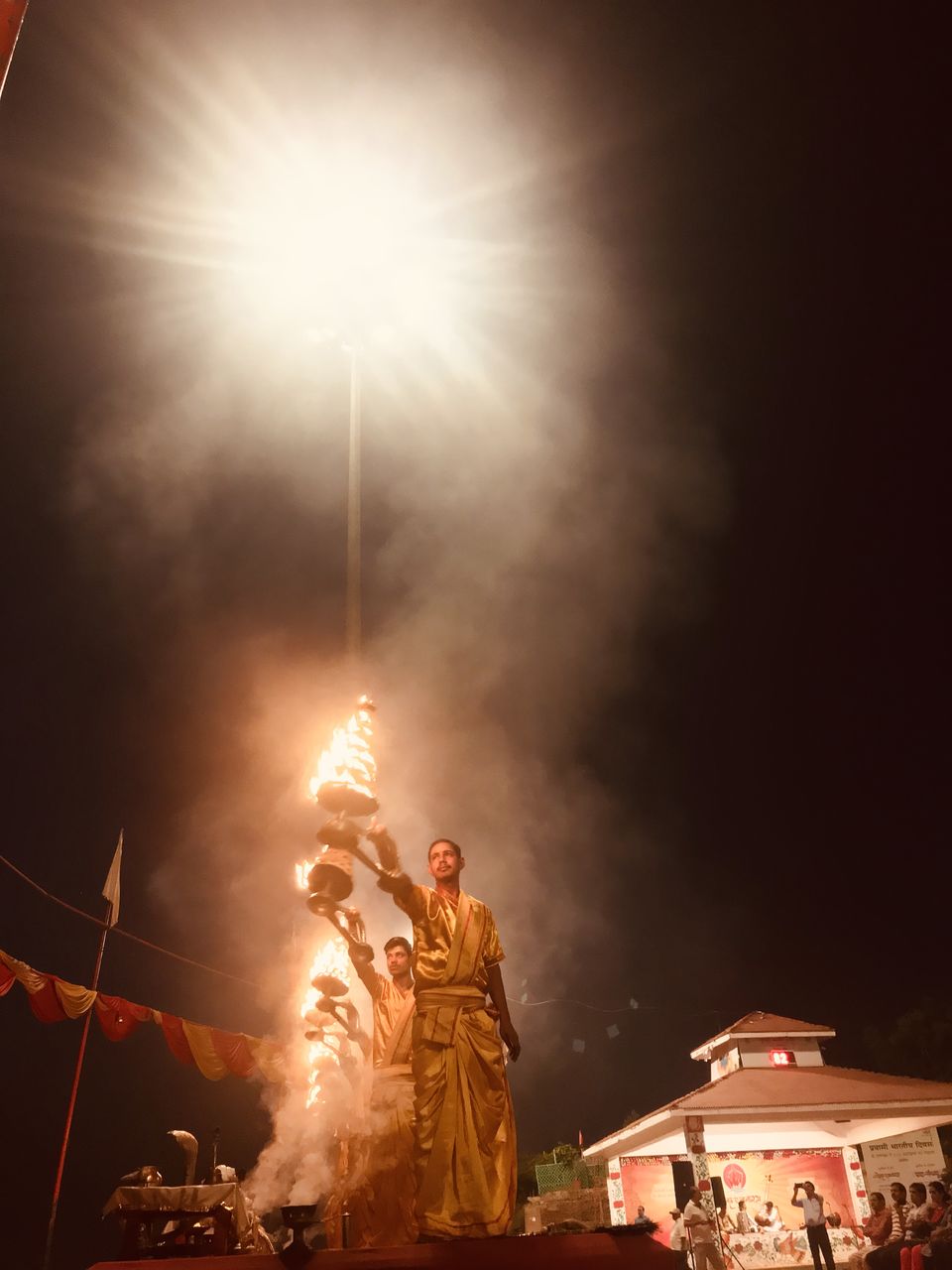 I know this article doesn't really tell you much about planning your Banaras experience but for the love of experiences that travel is about, here it is. I promise a budget-trip-to-do-list story soon. I promise. Until then, I hope my words are your muse while you walk the brown, colourless, full of life Banaras ghats that is beautiful, uncouth and crass at the same time!
#banaras #varanasi #weekendgetaway #explorer #feature #overview #notatypicaltravelstory
#culture #culturalcapitalofindia ##india #ghats #ganga #gangaarti #budgettrip #thoughttrain #incredibleindia #tourism #travel