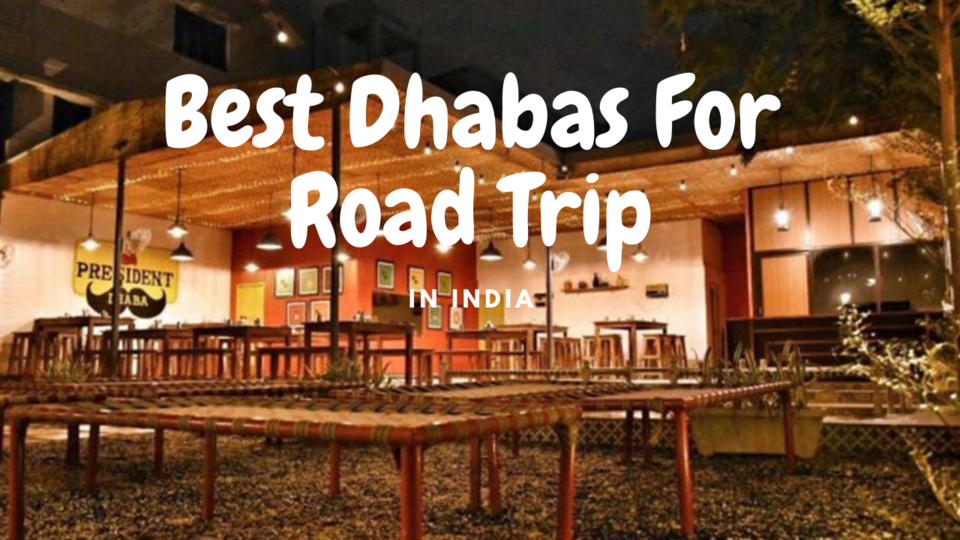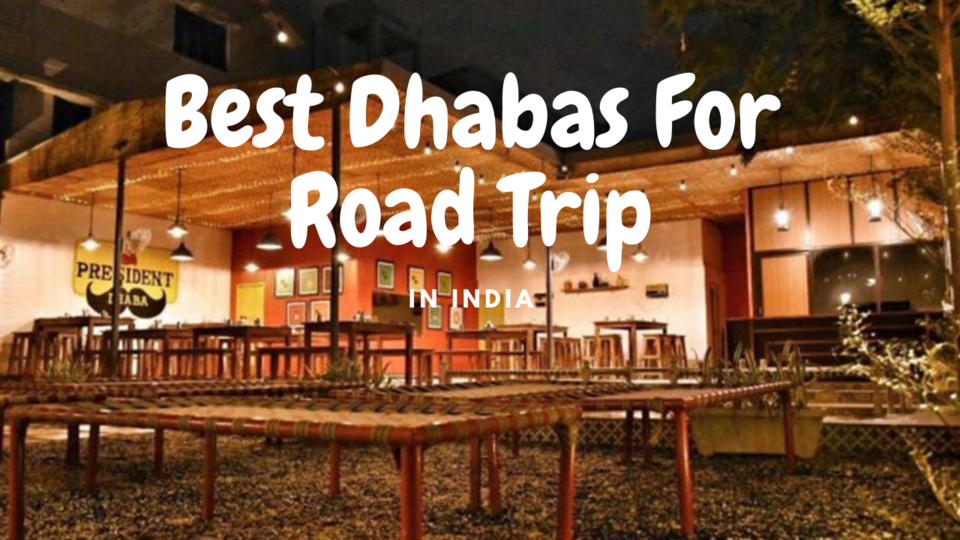 Are you a person who loves to do road trips and try some amazing dhabas. Road side dhabas are well known for dal fry, tandoori roti, dal makhni, parathas, butter or kadhai chicken, lassi and one of the most ordered item Chai.
If you are on a road trip and any one of these places you are going to cross, must take a break and have some delicious food.
Sharma Dhaba - Jaipur-Sikar road
If you are in Rajasthan and travelling towards Jaipur, this will be your must stop. This place will full fill your craving for authentic Rajasthani food. Their signature dish is Mawa Naan and Mawa Roti prepared by fresh milk. All the food is freshly prepared and leave a special place in your food heart.
Sanjay Dhaba - Srinagar-Leh Highway
If you are on mesmerizing journey to Leh via Srinagar then this place will add another memory. Signature dish is "Aloo paratha" and "Gobi ki sabzi" which pulls the regular travelers and also recommended to whom who are going there for the first time. View from the dhaba is another day story but trust it will be worth visiting.
Amrik Sukhdev - GT Road, Murthal, Haryana
This is place is very much renown for the people who re staying in Delhi NCR. Just a 60 kms from Delhi a mandatory place to stop at this 60 years old place which changed according to the time, modern furniture, AC halls and serving tables but the best part is they are still consistent with quality of the food which they are offering since establishment. Their must try dish is Amritsari Kulcha, stuffed parathas with loads of butter, lassi and jalebis.
Dhaba End Dees Samaroh - Tezpur Road, Assam
If you are on road trip to northeast and you must be crossing Assam. This place will help you to sort out where to eat authentic Assamese food. This place is surrounded by lush green beauty which will be eye pleasing. Their signature dish is pigeon curry and aloo pitika.
Giani Da Dhaba - Kalka-Shimla Highway
This place is located very near to Chandigarh with is the base to Leh road trip and you will be going to Shimla for sure. Make sure you keep your stomach empty and give yourselves a treat of some amazing food here. This is one of those places where I can say order whatever you want and you will be disappointed. Those who have been there can't stop raving about their dishes like Tandoori Roti, Pudina Paratha, Butter Chicken, Dal Makhani, Makki Ki Roti, stuffed Amritsari Kulchas, Lassi and so much more.
Please make sure you travel responsibly and keep the place litter free.
Please do comment for any information.
Thanks for reading our blog. Do subscribe, like and share our YouTube channel and we keep updating our trips and tricks for travel on our Instagram page: " BloggersWithoutBorders "
YouTube Channel Name: BloggersWithoutBorders