When you think of quick and short getaway from Delhi NCR, type on Google and internet will be flooded with suggestions and one place always finds in the top list is ~Murthal~
I recently got a chance to experience all the hype that I have read or heard about and I can say that it's a trip which will help you experience a collaboration of Fun Food and lot of Fotos.
We started from Noida, though planned to start for early morning, only able to hit the road by 6:30.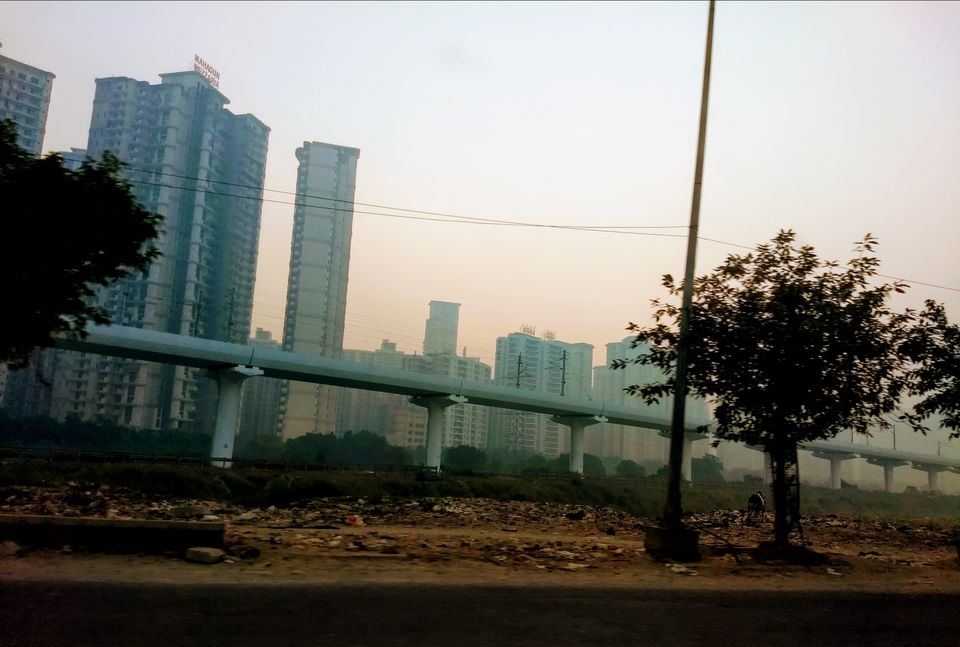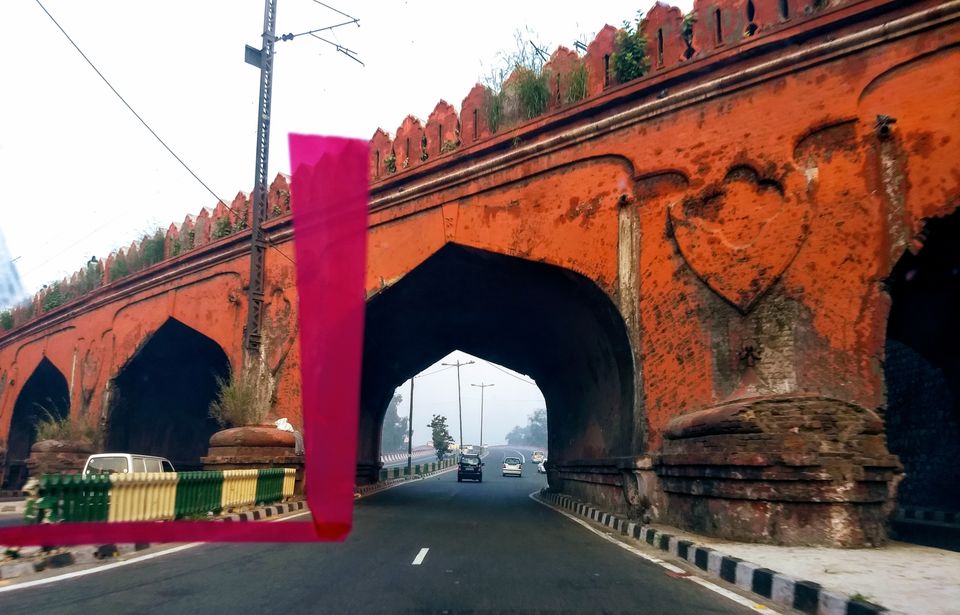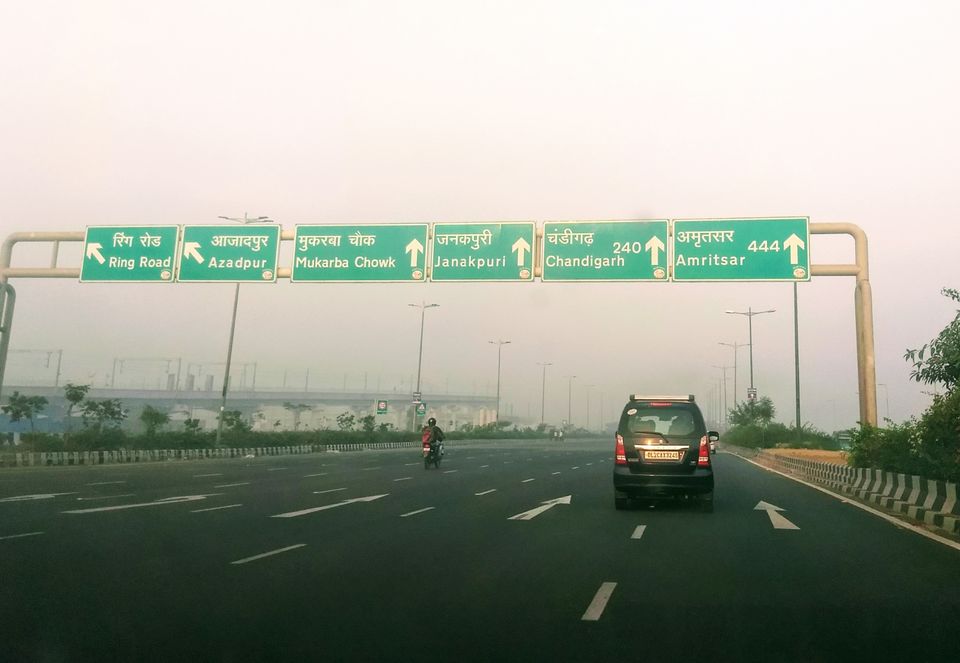 Early morning or late night are generally the times you find less traffic while getting out or in through Delhi.
Once you are on GT Karnal road, it's 4 lane two way drive, hence you can easily cruise around 90-100 kmph.
Well, Murthal is a big village in Sonipat district of Haryana in northern India. It is located 50 kilometers from the national capital New Delhi. Its famous for its highway dhabas (small restaurants) where all kind of North Indian Haryanvi vegetarian delicacies are found. Most popular are the 'stuffed tandoori paranthas' served along with a generous amount of white butter 'makkhan'. Another speciality is the thick Haryanvi 'kheer' pudding.
As we approached, there's number of dhabas can be seen both side of the roads, some with lodging and boarding facilities.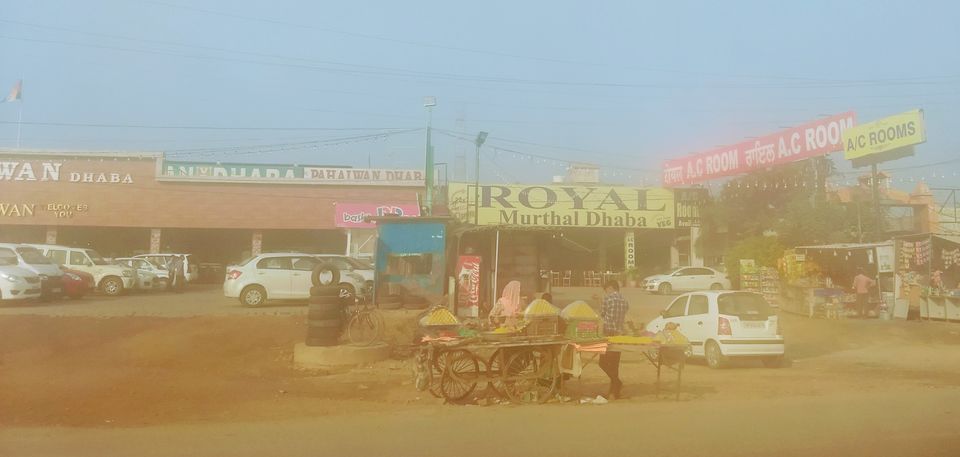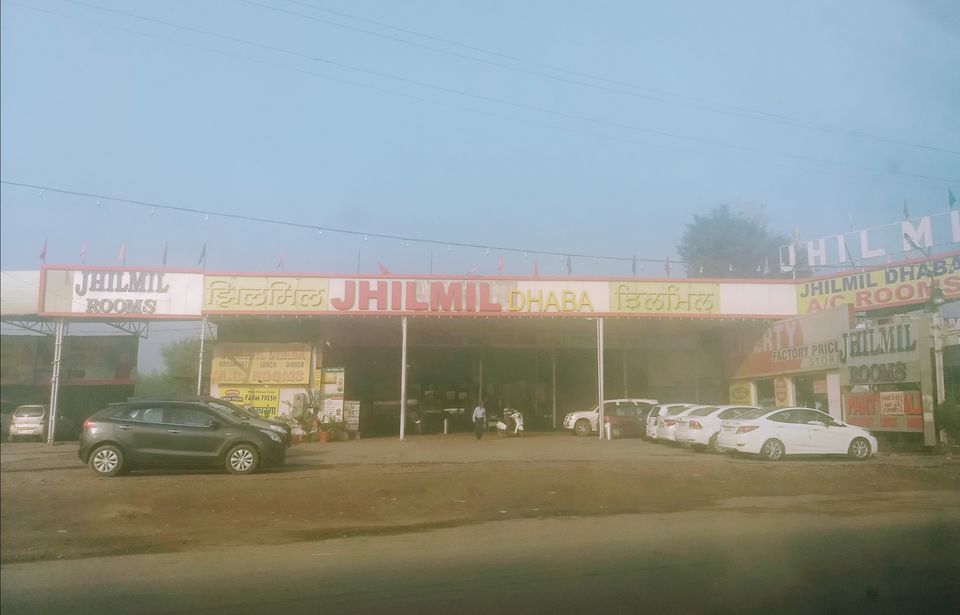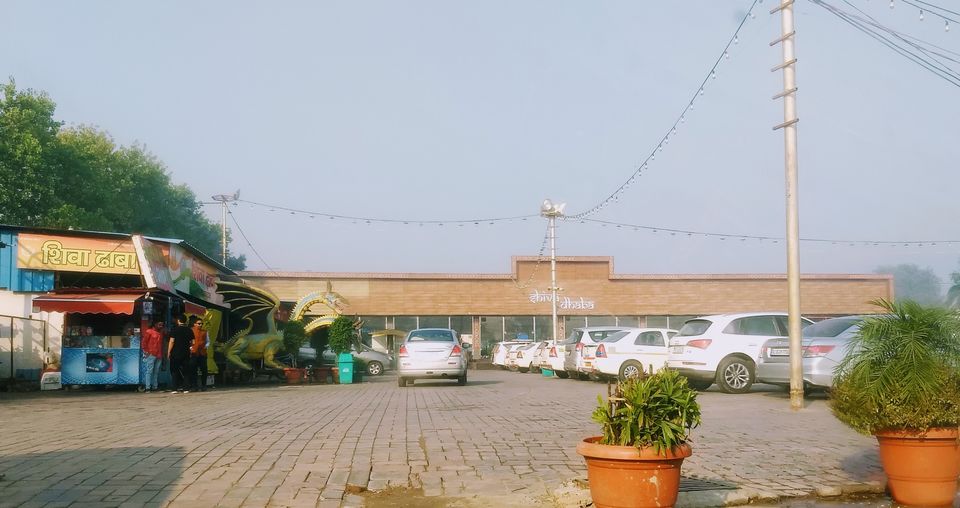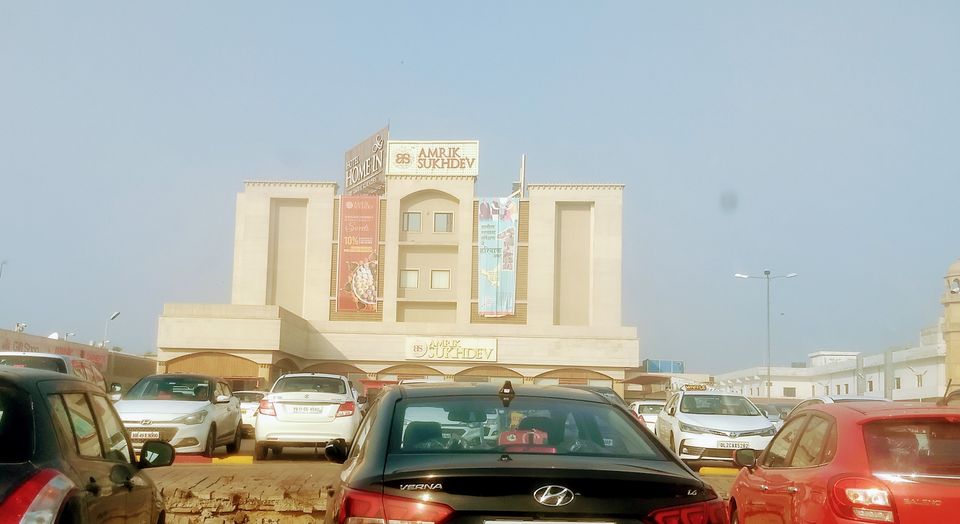 There's more famous is Amrik Sukhdev dhabha. But we decided to try Garam Dharam, next to Amrik Sukhdev. The place is amazing and it has nice ambience. Spacious even with plenty of people flooding in. They have installed many props for creating fun filled memories for the guests.
I came to know that the Garam Dharam dhaba is owned by our own superstar beloved Dharam paaji. All of his movies posters are collagely pasted on all the pillars giving a feeling for walking through hall of fame, relishing all the super hit movies memories. The coolest was the sholay themed bullet, creating enthusiasm among visitors, at least to take a snaps before they leave.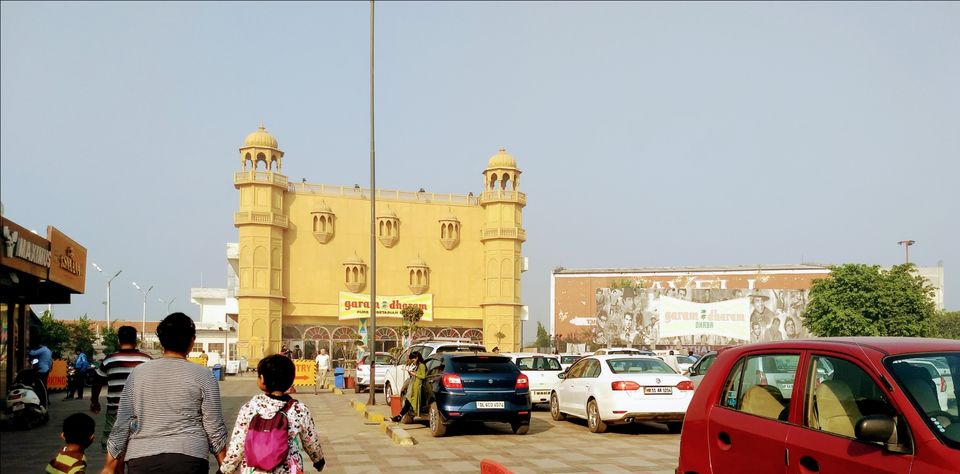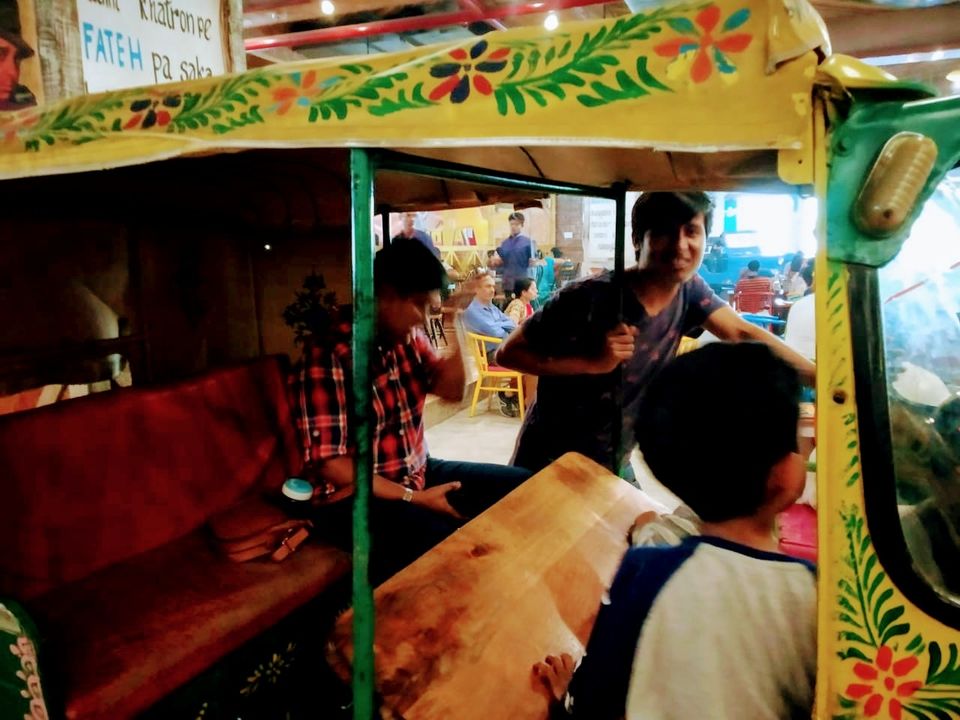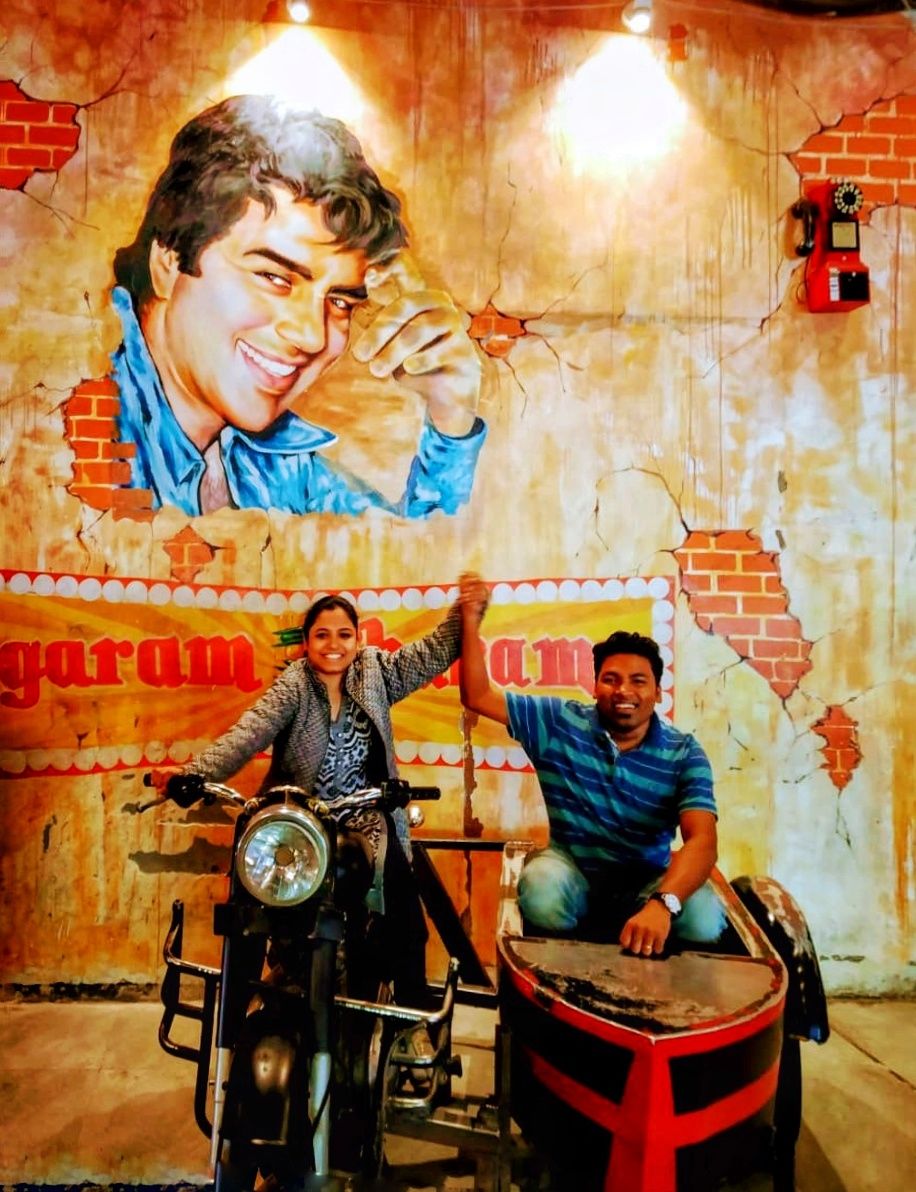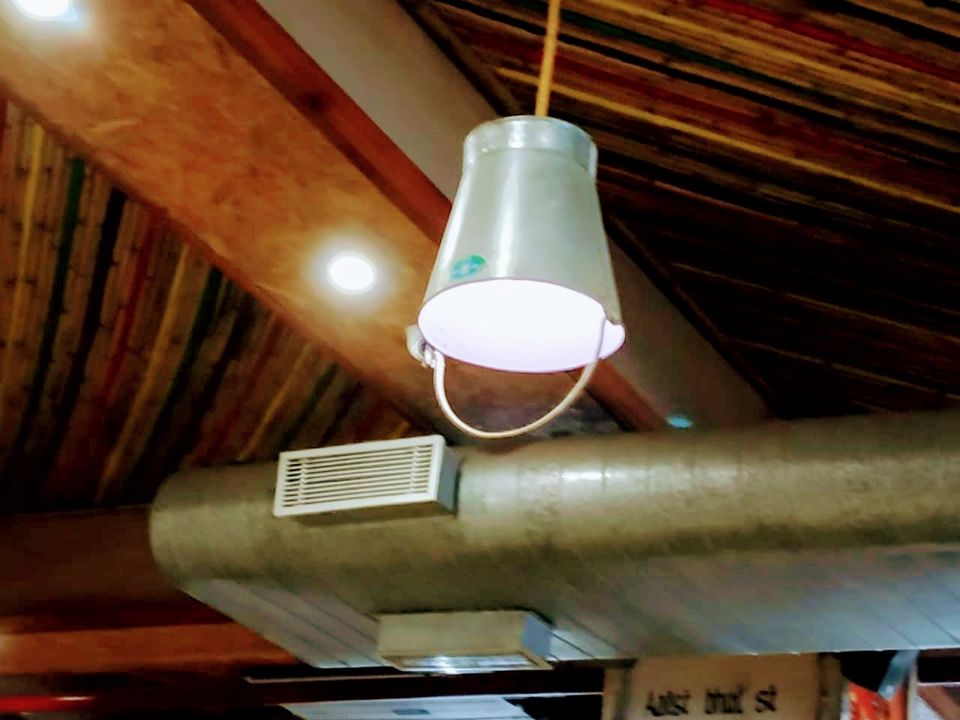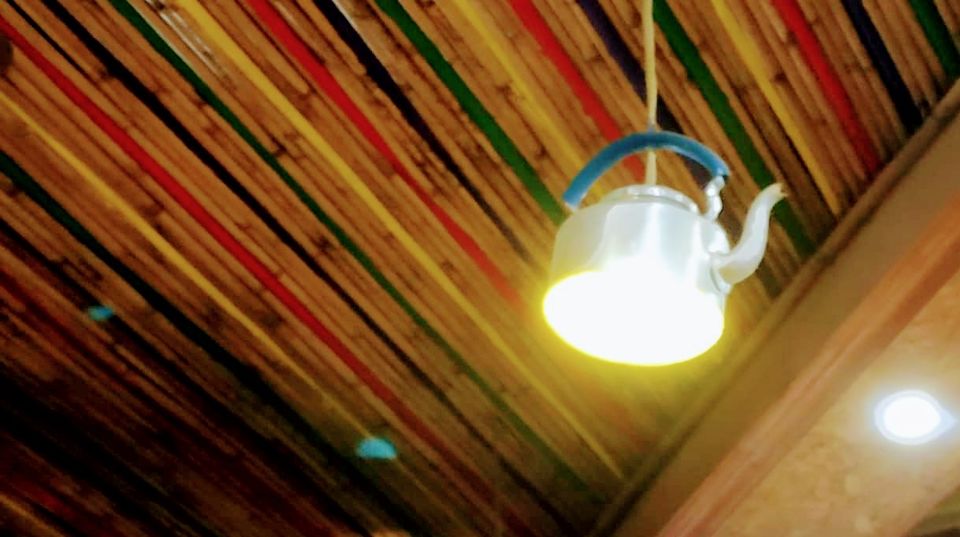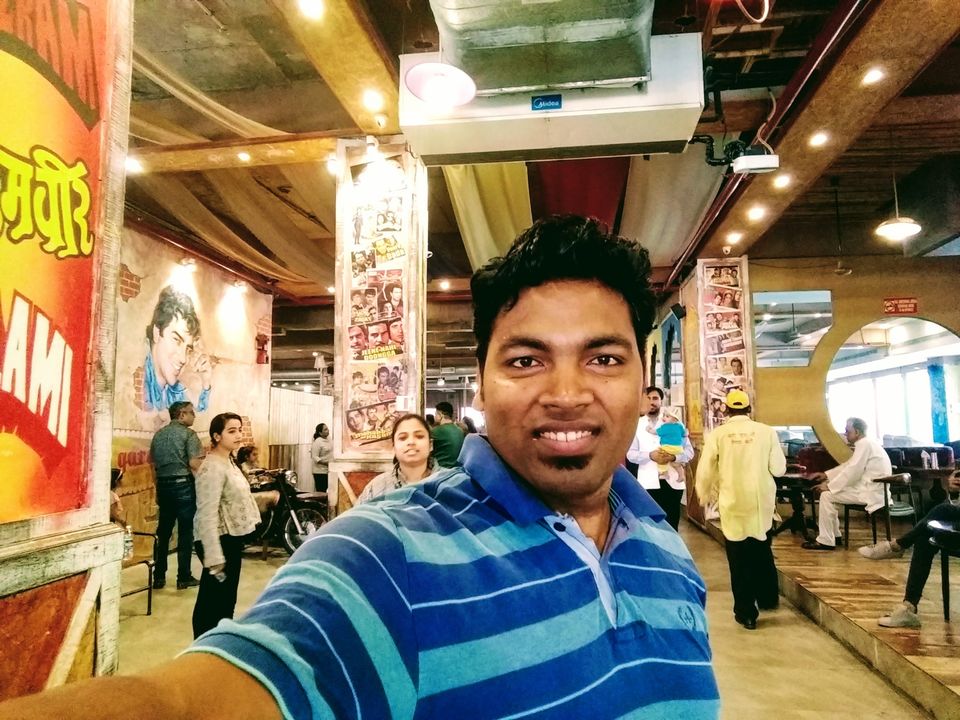 And off course, the food :)
We ordered almost all kinds of stuffed paranthas available on the menu board along with Lassi and Kheer. The paranthas are well stuffed with generous amount of butter which are served in a bowl separately, so one can use as they like. The combination with pickled onions and the green chillies can also be tried. I can say delicacy at best. Alas the lassi. I felt, the purest among all.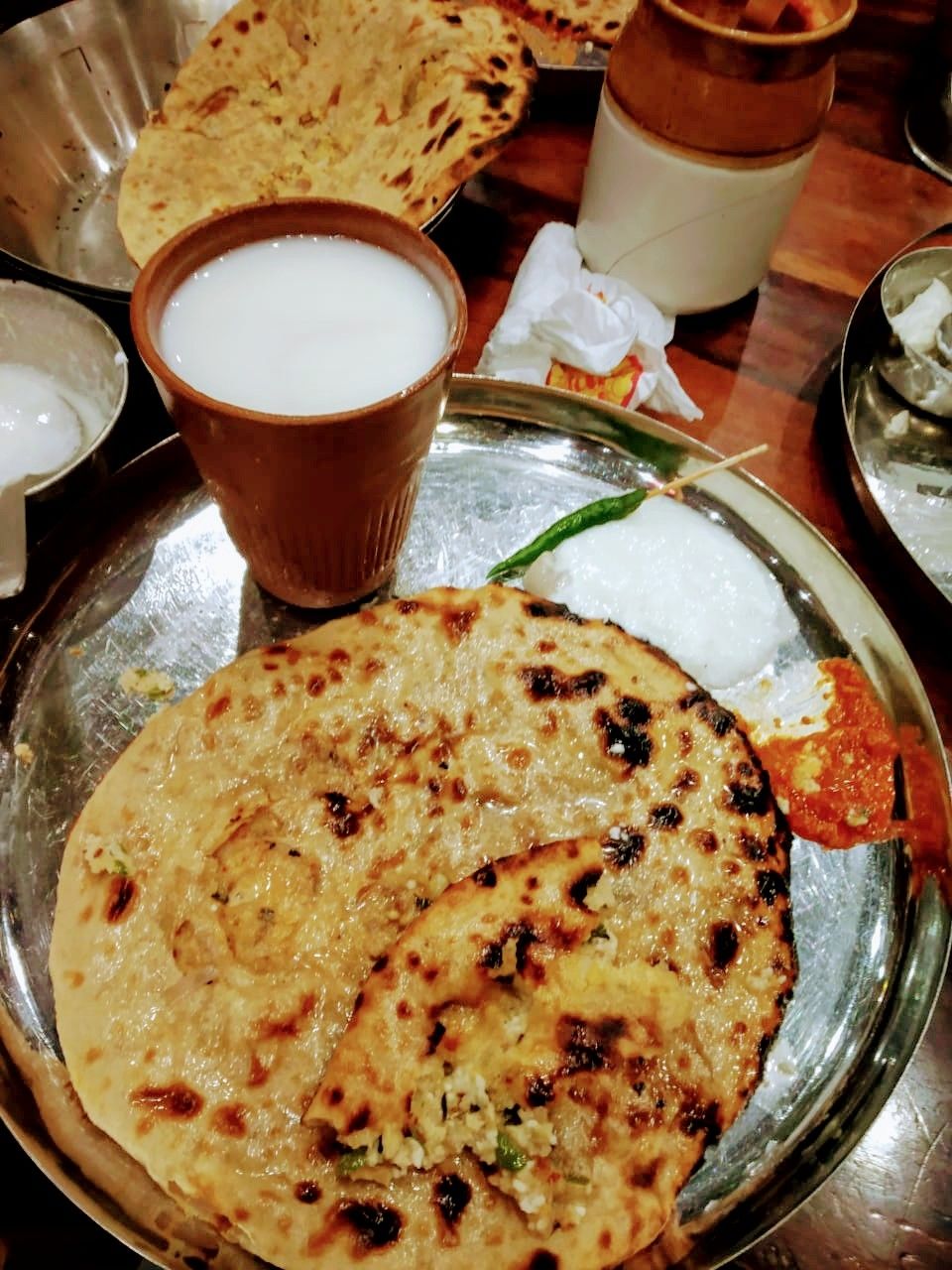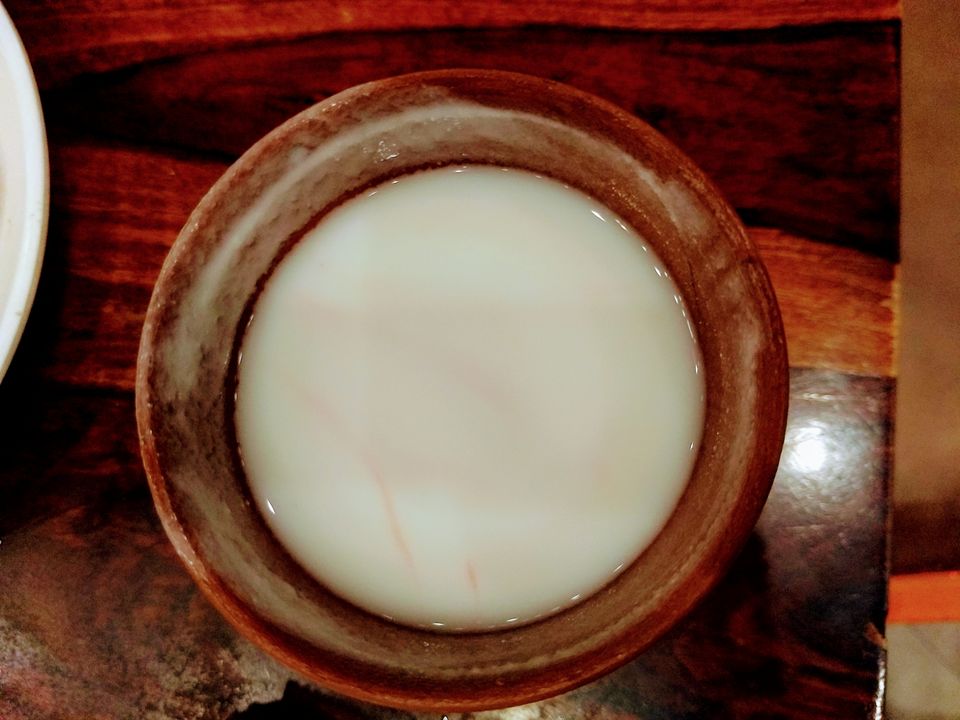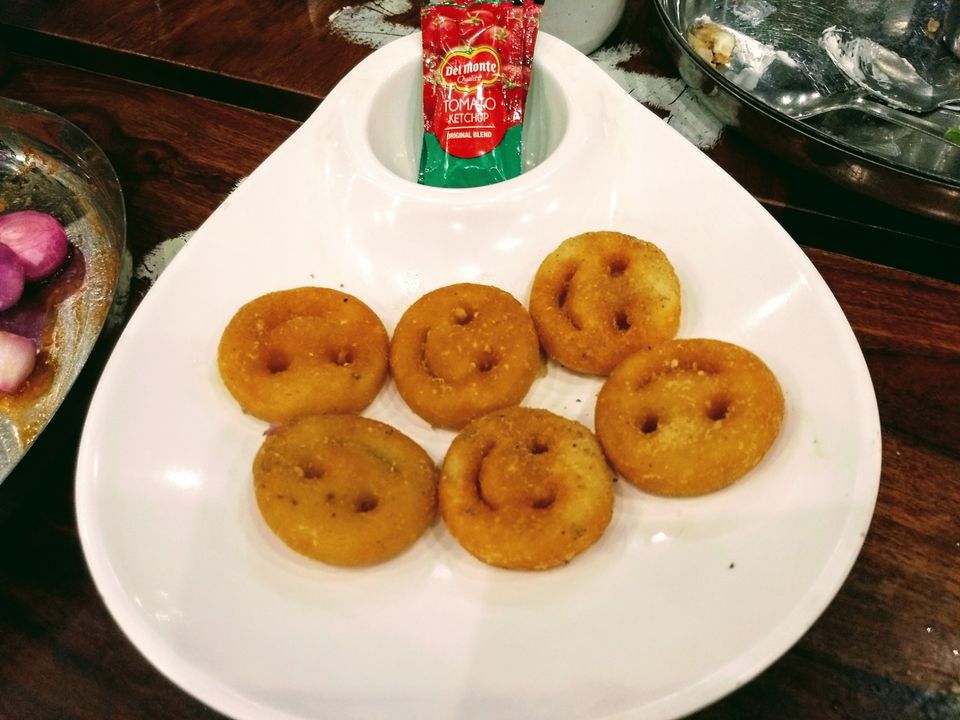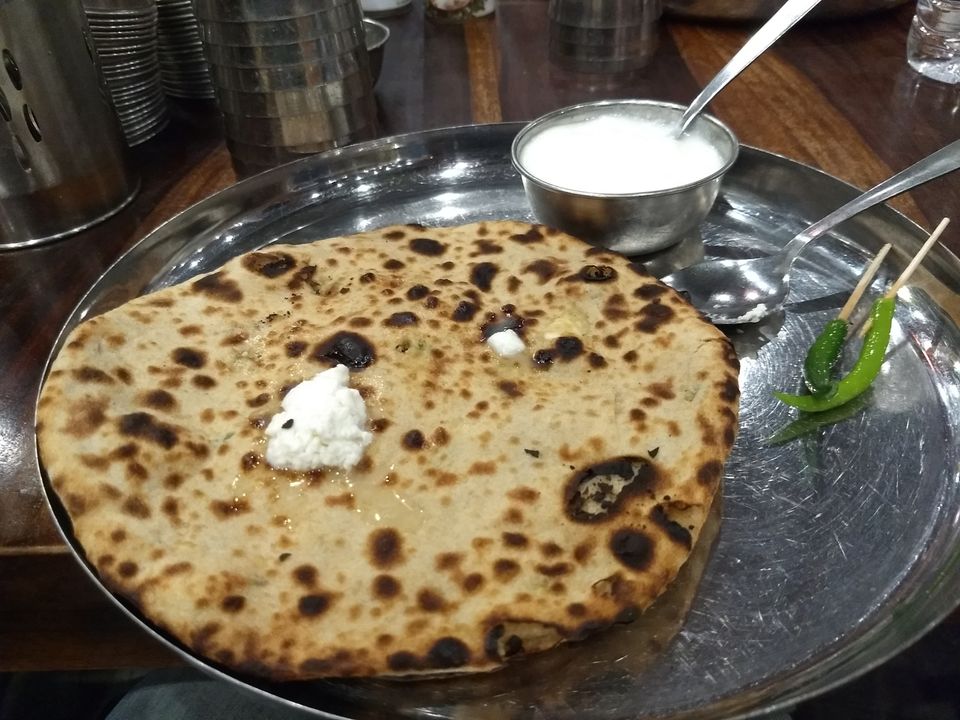 To conclude, the plan of driving down on short plan, experiencing these infamous food joints and all the hype of "chalte hain murthal" are all penny worth. Just loved it :)