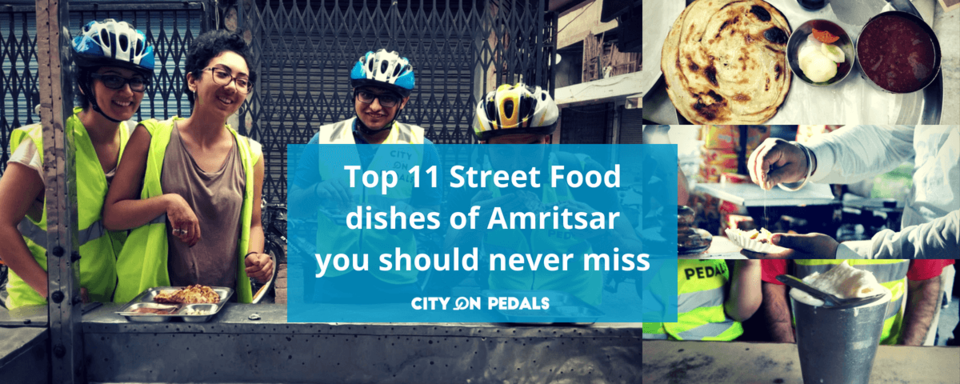 Amritsar, the cardio of Punjab known for its heritage and more for its local food. The food of Amritsar highlights the magic in the hands of ages old vendors. For vegetarians to chicken lovers, this vibrant city has got choices over the best food items you will ever have. Your cheat day will be worth cheating if you are on the streets of Amritsar. Here's the list of best street foods in Amritsar.
1. Aloo Kulcha
The kulcha of Amritsar is world famous. What makes it so admirable is the stuffing. The seasoning in the kulcha is basically of the Indian spices. The melting butter on the kulcha will melt your heart. The kulcha is a complete meal in itself. It is served with chickpea. The chickpeas are cooked in a traditional way. This meal would be incomplete without the chutney. The onions soaked in the tamarind chutney makes it even more heavenly. Going back home without trying it will be a lifetime regret.
Our Recommendations:
– All India Famous Amritsari kulcha
2. Lassi
If you are visiting Amritsar, then a glass of Lassi is a must. Amritsari Lassi is something that will make you forget everything around. The churned lassi is really delightful. This Lassi is brimmed up with gallops of butter. But the only confusion is whether to scoop it or drink, because it is so buttery. The day without special frothy lassi in this holy city is a wasted day.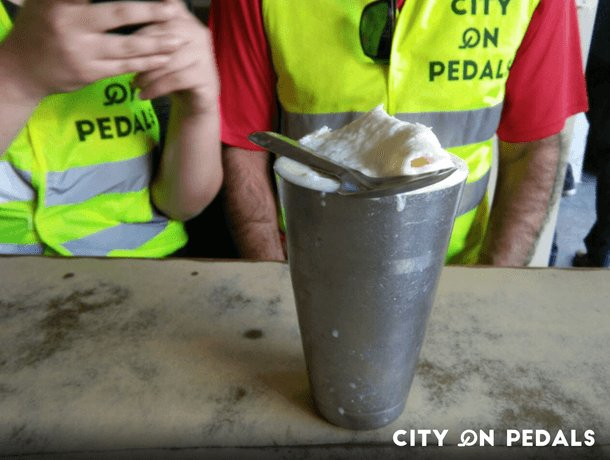 Our Recommendations:
3. Gulab Jamun And Jalebi
We all have eaten those sweet round sugar balls called Gulab Jamun. But what if I say not every Gulab Jamun is round? Yes, the unusual thing about Amritsari Gulab Jamun is that it is flat. The Gulab Jamun dipped into sugar syrup is marvelous. It just melts into your mouth with every bite. I know you are concerned with calories, but little more calories for a day have never killed anyone. Though I assure you that you will forget about calories once you try it.
Another famous dessert in Amritsar is Jalebi. Jalebi is spiral in shape. It is fried in desi ghee and dipped into the sugar syrup. It is really crispy. Personally, for me, jalebi is my favorite of all. This Jalebi Wala is a years-old vendor. And had been serving Jalebi from generation to generation. If there is something that can equally beat the Gulab Jamun of Amritsar then it is this Jalebi.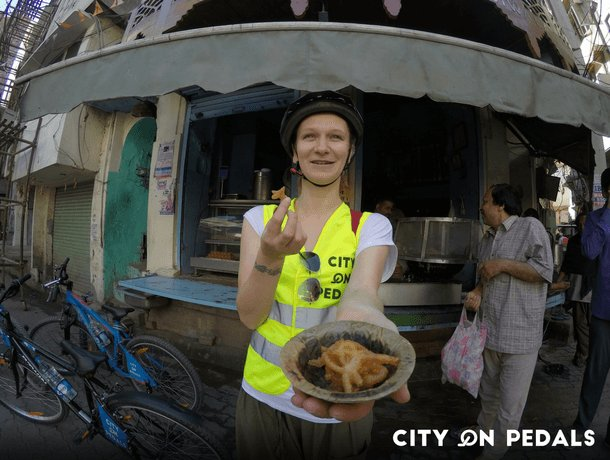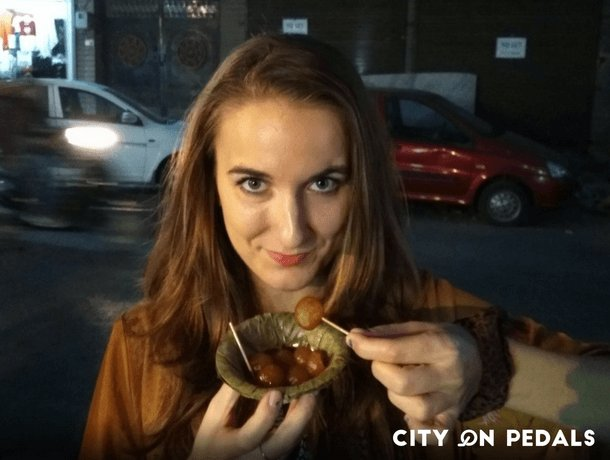 Our Recommendations:
– Sharma Sweets for Gulab Jamun
4. Aam Papad
You are not accepted as an Indian if you have never eaten Aam Papad in your childhood. Aam Papad is basically fruit leather made out of mango pulp. The khatta-meetha taste of aam papad will drive you into khatti-meethi Bachpan ki Yaadein. The Aam Papad here is renowned in other regions too. Barack Obama had even tasted this Aam Papad. The Aam Papad made here is enjoyed by people since 1975. Not every place has a special Aam Papad Wala, so if you're in Amritsar you must taste it.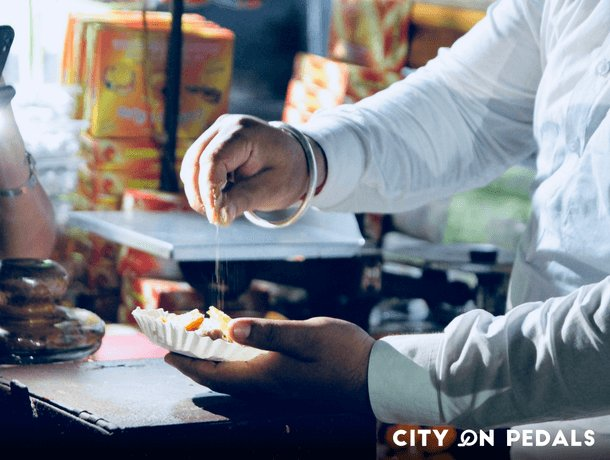 Our Recommendations:
5. Roasted Momos
Momos are everyone's favorite. And Momos of hill stations are just a bliss. While exploring the street food I found a vendor in Amritsar who gives you the taste of those Momos that you had eaten in Himachal or maybe an even better version. The best part about these momos is that these are roasted ones. Roasted Momos sound really different. These Momos are the evening street food of Amritsar. Localities accept the fact that these are best Momos you will ever have. Once you try them, I bet if you don't crave for them the following days.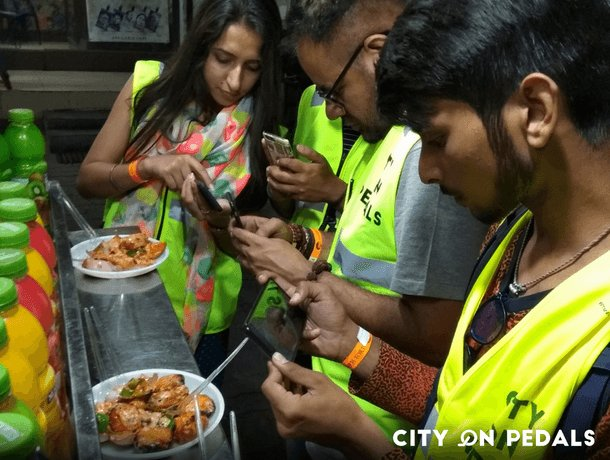 6. Nutri kulcha
Definitely, Amritsari kulcha is famous all around but there is much more than it. It's not all about stuffed kulcha but something Nutrilicious. Yeah, I am talking about the Nutri kulcha. Those soft soya chunks and flatbreads are a perfect couple. You will fall in love with the Nutri at the moment when you see the vendor heating it over the Tawa. Along with the onions, it will be a silver lining to cloud. The Nutri kulcha is one of the most famous local food of Amritsar. So this is one of the best things in Amritsar you could ever have.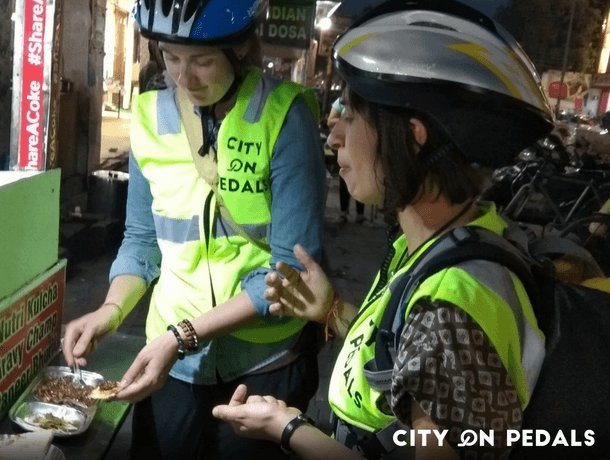 Our Recommendations:
7. Masala Chai
In India, the day can not start without having a cup of tea. You will find tea stalls aka Chai Wala in every corner of the street. But this one is little more special. This is what I always crave for. For we Indians, chai is a really usual drink but this masala Chai makes me say chai is not just a cup of tea but something way more than that. Well, let me tell you that this tea stall is included in one of the most popular street food in Amritsar.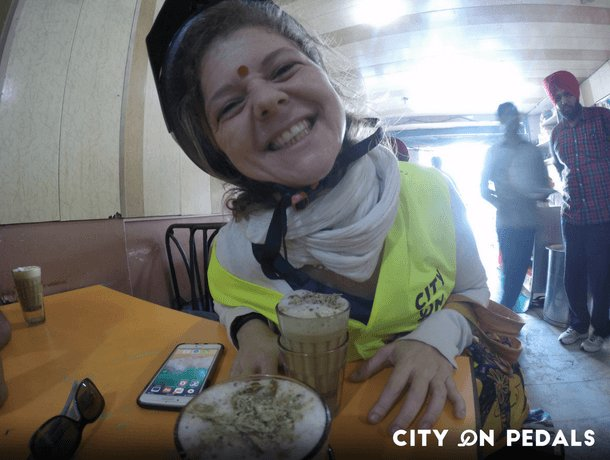 Our Recommendations:
8. Kulfa
Those childhood bells "kulfi Lelo" still ring into our ears like a tone of merriment. As we have grown up those kulfis have found a better version - Kulfa. Have a feast on Kulfa because this something never to be missed. Kulfa has a number of selective mouth-watering ingredients. From Phirni to Faluda, every bite is a treat. In addition to kulfi, Phirni and Faluda it has crushed ice, Rooh-Kewra, Goond-Katira and much more goodness. When kulfi is summed up with all this chilled stuff it is qualified as Kulfa. Be sure to try it because you won't get anything like this anywhere.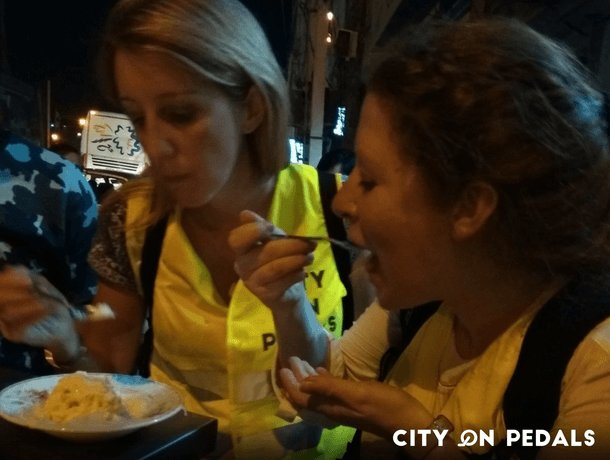 Our Recommendations:
9. Puri-Chana
Those big fry pans called karhai had given a call from miles away. The way the Puri is deep fried catches your eyes and the taste of Puri Chana catches your soul. Puri chana is one of the best local street foods. This taste will never leave your mind. I don't think so I had ever been to Amritsar and not eaten puri chana. Never miss them once you are here. I repeat never!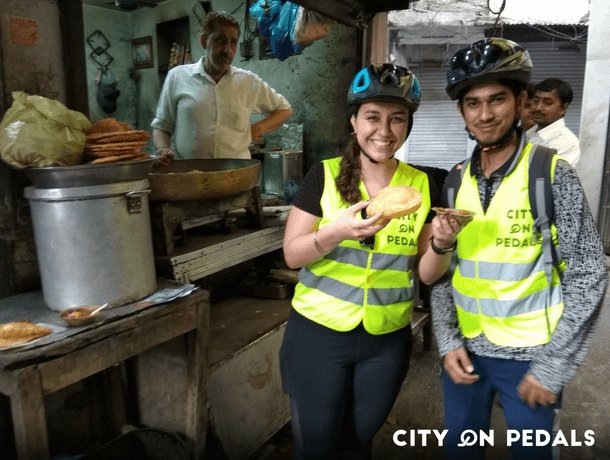 Our Recommendations:
10. Kali Daal from Kesar da Dhaba
Everyone's favorite place to dine " KESAR DA DHABA". It is a vegetarian dhaba. It is famous for it's black daal that is MAA KI DAAL. The black daal is really tempting. Also the thali that constitutes so many dishes is the best of this place. It will make you forget the fancy restaurants and 5 stars hotels. If you want to have proper Punjabi food. This is the right place to eat.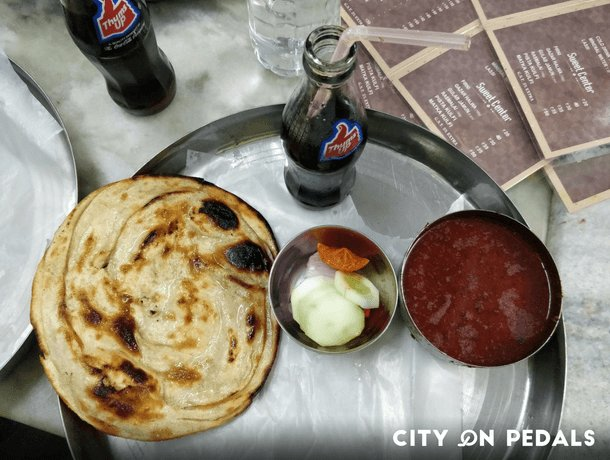 Our Recommendations:
11. Butter Chicken from Charming Chicken
If you are a chicken-lover, then this is one of the places you must be there. Charming chicken is one of the best non veg food of Amritsar. The customer services are really amazing. It is full of flavors and spices. It is known for its butter chicken. I strongly recommend this.
Our Recommendations:
These eleven food items are must to have while you are in Amritsar. Trust me it would be regretful if you miss any one of them. Ride with us to try out the maximum of it in your short trip to Amritsar. We will take you to various important places you should visit while here along with these street food shops Happy eating