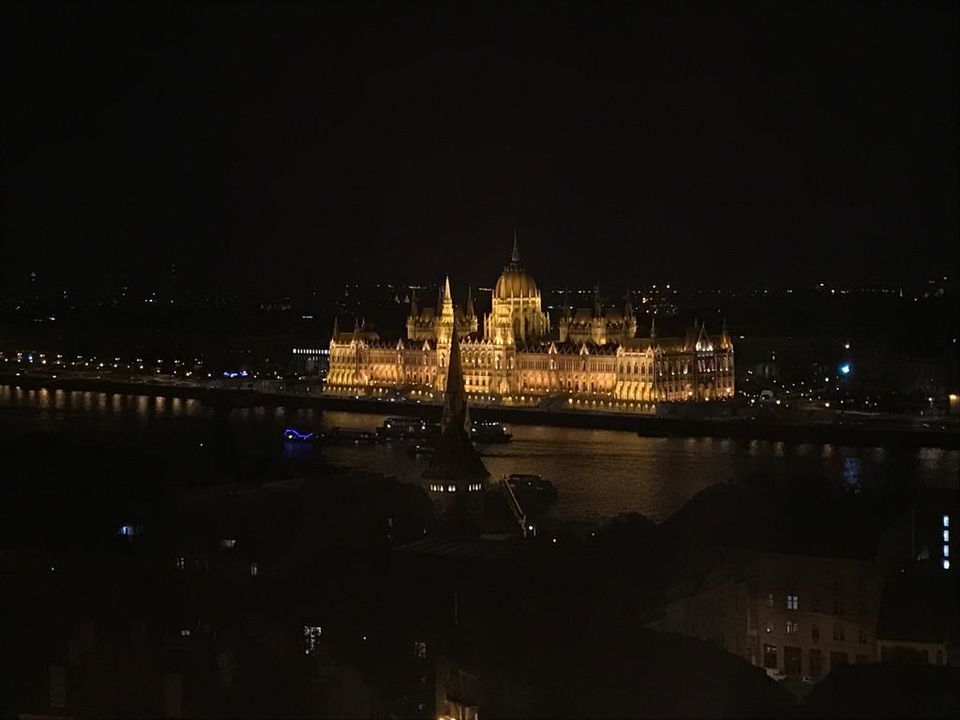 Often described as the "Paris of the East", Budapest is a stunning city with baroque architecture, monumental buildings, bridges and castle and the Danube river dividing the city into 2 parts - Buda & Pest.
Reaching Budapest:
By air: Budapest is served by Budapest Ferenc Liszt International Airport (BUD). You can either take a taxi from the airport or there are buses running between the city center and the airport every 30 minutes.
By train: The fastest and most comfortable way to travel from Vienna to Budapest is by Railjet high-speed train. The journey takes under 3 hours and the trains start from as early as 5:00 am. Insider tip: If you're traveling with a Eurail Pass you don't need to buy a ticket and only pay a small reservation fee.
By bus: You can also take a Flixbus from Wien Hauptbahnhof station to Nepliget (Budapest). Busses are equally comfortable and take about the same time as the train, but they're a lot cheaper, so if you're on a tight budget, you know what to do.
We decided to take the bus as our Budapest visit was quite impromptu and the train tickets last minute were costing us a bomb.
Our first stop: SZÉCHENYI THERMAL BATH
No trip to Budapest is complete without taking a dip into one of its thermal baths. Known as the city of spas, Budapest is blessed with 125 thermal springs and this is like a bucket-list item that needs to be ticked off when you're in Budapest. While we reached the SZÉCHENYI THERMAL BATH all excited, we were bummed as they didn't accept Euros and their card machine wasn't working (3rd world problems). They had a money changer on the other side of the complex, but since we had only 12 hours in the city, we skipped it.
Tip: Convert the currency beforehand, Euros is not widely accepted in the country.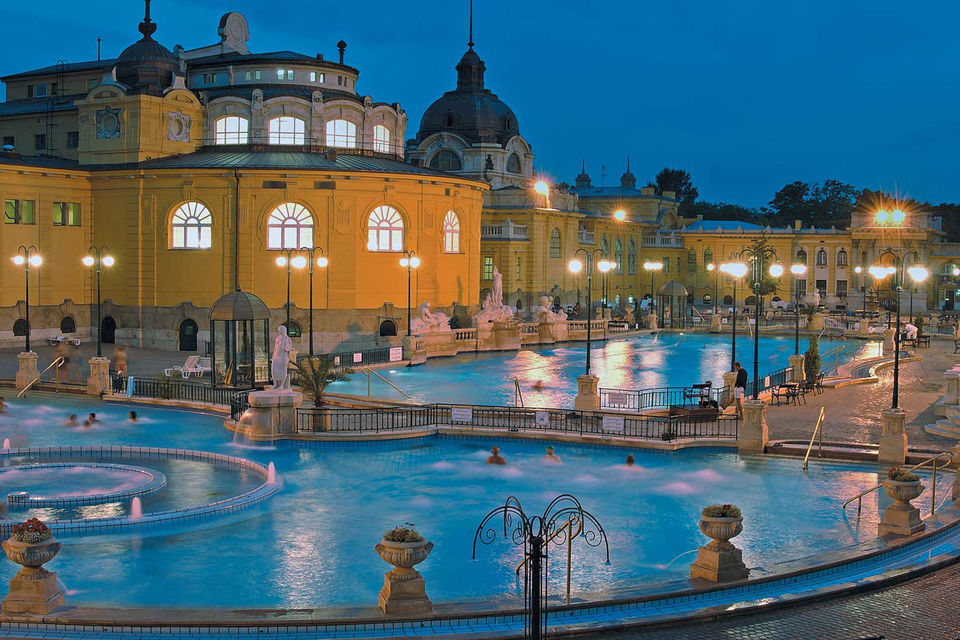 Next up, we went to HEROES SQUARE
Heroes Square is a one of the major squares of Budapest and a UNESCO World Heritage Site. We happened to here as a friend suggested this as a meeting point. On looking up, we found out that this place has witnessed many political rallies and movements in Hungary and the statues featured here are of the historic leaders. The location of this monument is also quite unique – it's a mix of Communist neighborhood and a new edgy city.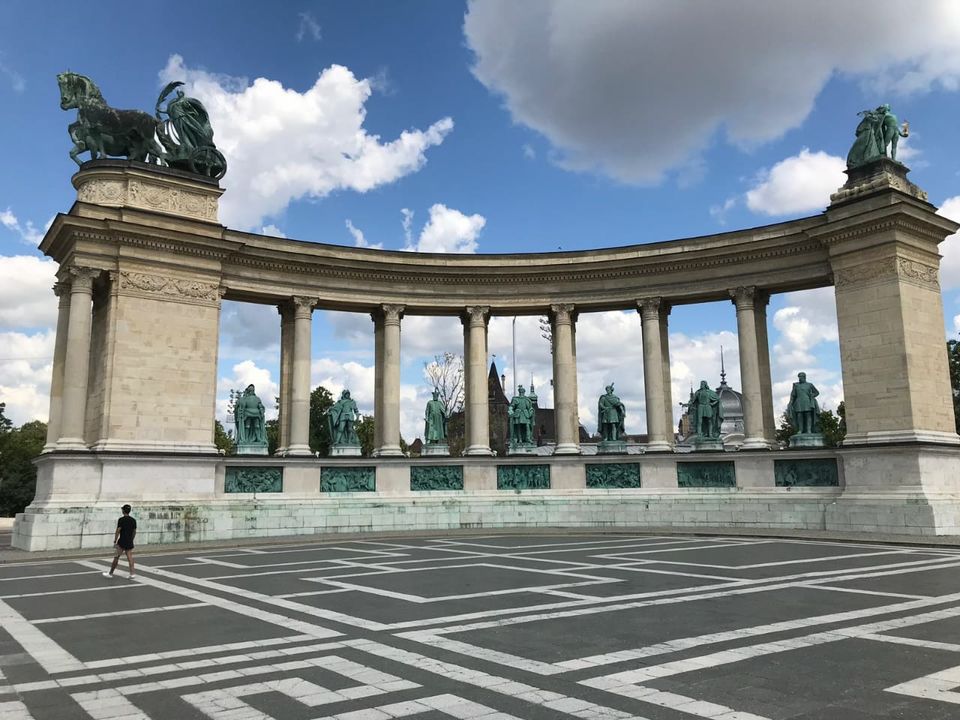 From here, we went to ST. STEPHEN'S BASILICA
This is located right in the heart of the city and like most churches in Europe, this it's beautiful and massive. There's no entrance fee as such, but they have a place where you can give donations by the entrance.
Tip: Have some coins ready beforehand and place them in the donation box as you enter the church.
4. FISHERMAN'S BASTION
Fisherman's Bastion, also known as the Halászbástya was my favorite place in Budapest. This place is sure to fulfill your Disney Castle fantasy in real life. If I knew about the beauty of the place beforehand, I would have had a professional couple photo-shoot done. (so dreamy!)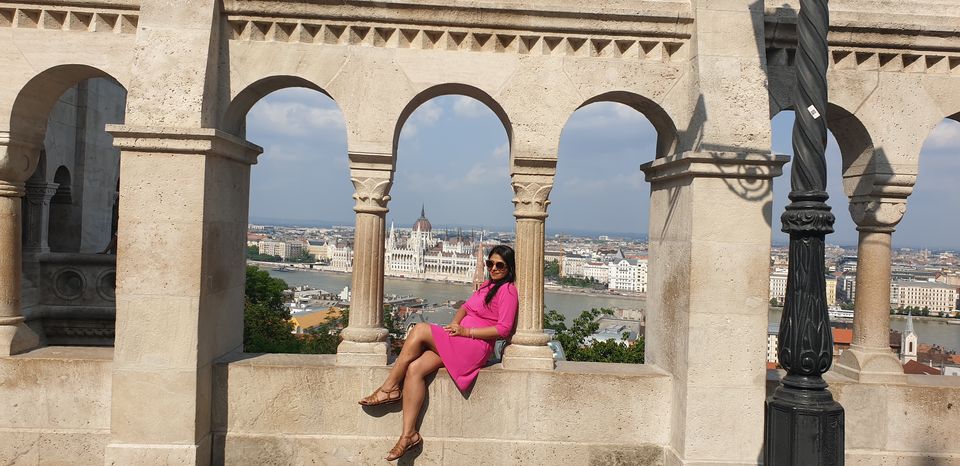 Fisherman's Bastion is located on the Buda side of the city. You can either choose to walk to take a bus. We took bus #16 from Deak Square and it took us about 20 mins to get to this place. The place offers panoramic views of Budapest and you can see Hungarian Parliament from every corner of it. We also tried Trdelnk, a Czech delicacy also known as the Chimney cake at the Halászbástya Restaurant while enjoying the views of the parliament set on Danube.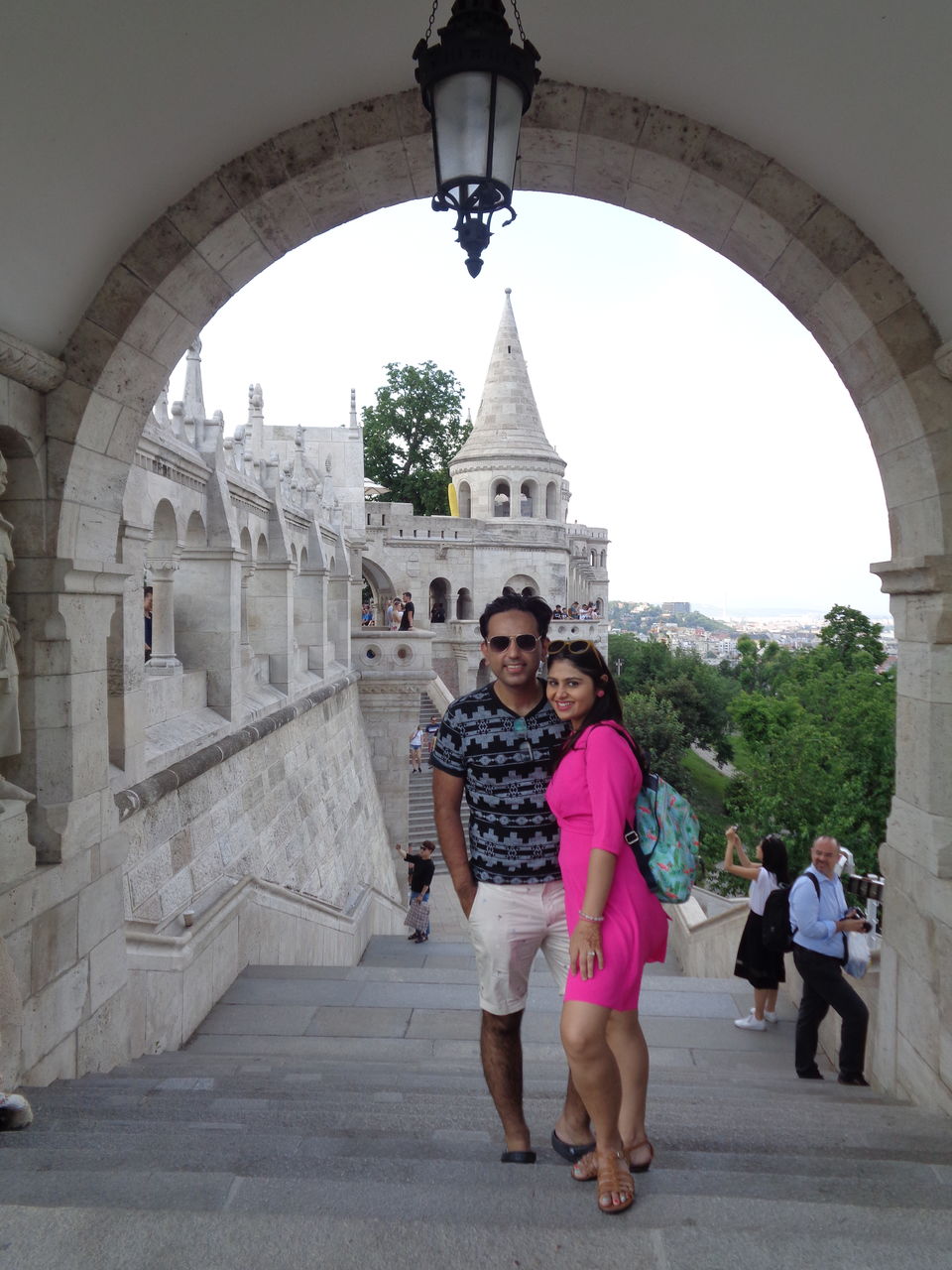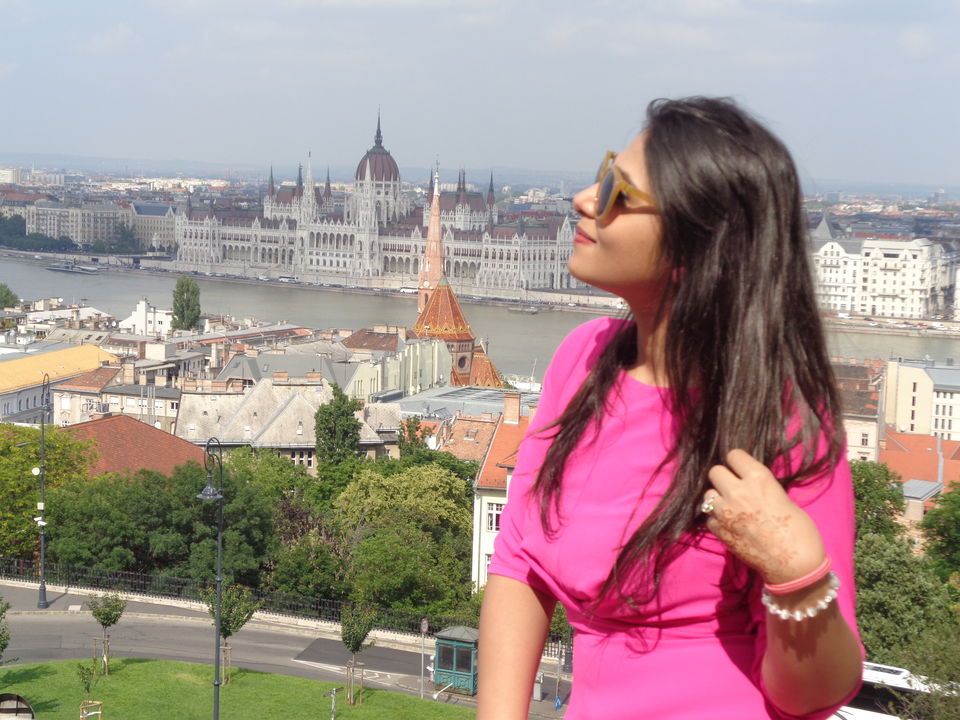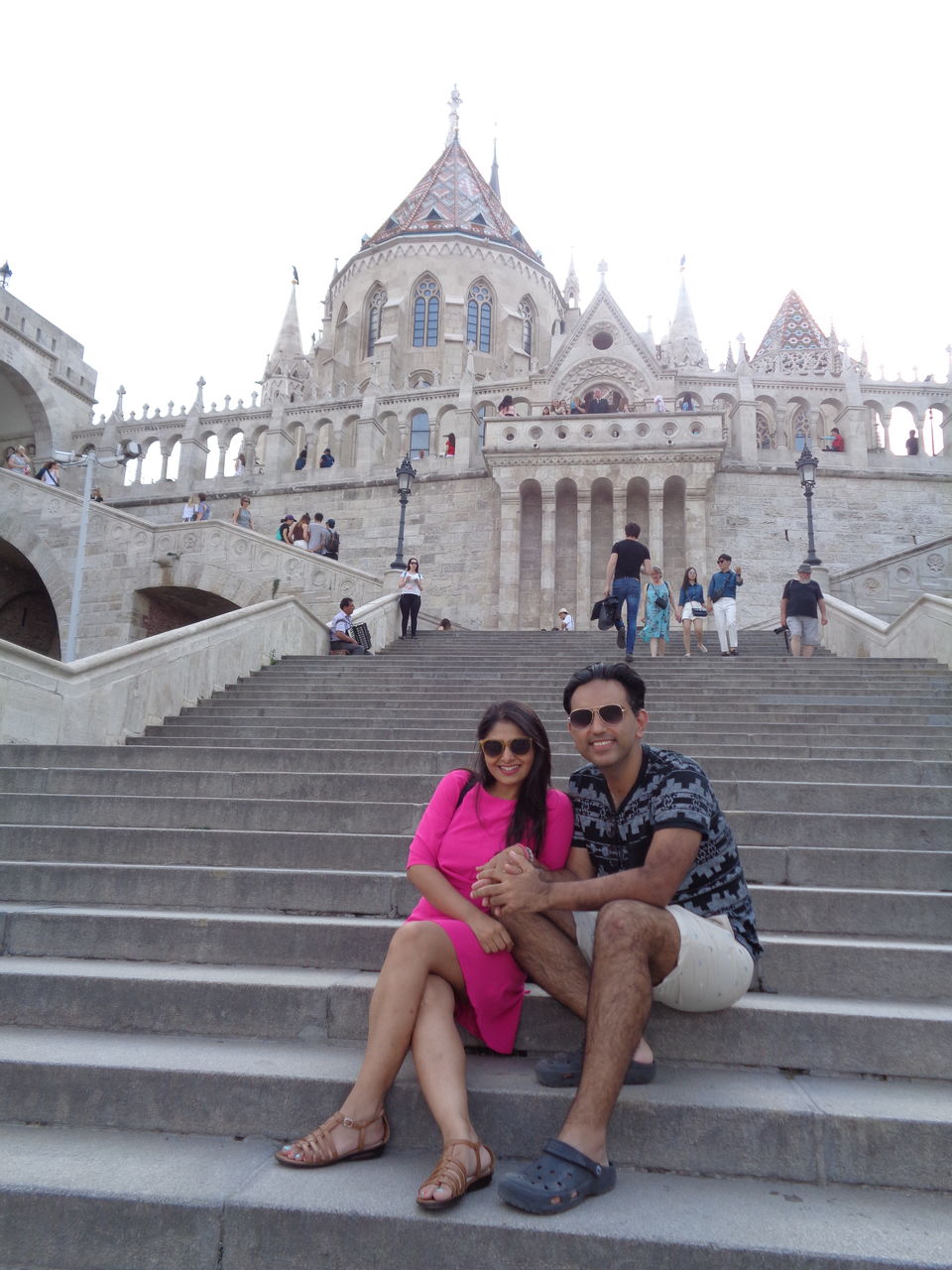 5. SZÉCHENYI CHAIN BRIDGE
Budapest's most famous bridge, the beautiful Chain Bridge spans over Danube. It was the first bridge to connect Buda with Pest, and today stands as an icon of the city.
Interesting fact: The bridge has stone lions sitting on either side and it's believed that the lions do not have a tongue because the sculptor forgot to create it. When the rumor got unfolded, the sculptor committed suicide by jumping into Danube from the bridge.
Look out for the tongue that costed this famous sculptor life when you're there. ????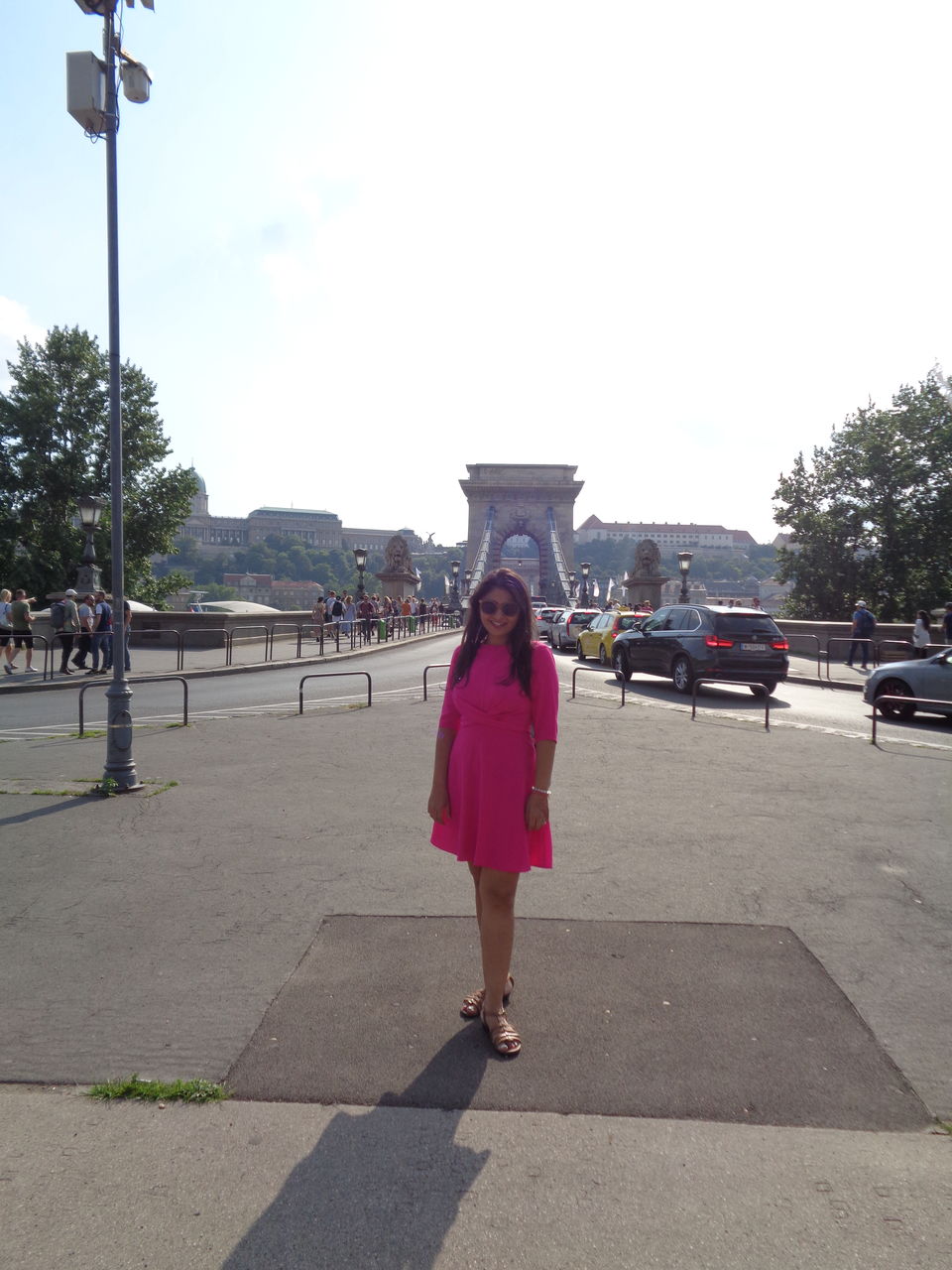 You are sure to stumble upon this iconic war memorial while taking a walk by the Danube. There are 60 pairs of iron shoes, pointed towards the river in the memory of Jews who lost their lives during WW2.
7. HUNGARIAN PARLIAMENT
One of its most notable landmarks of the city, Hungarian Parliament is an example of neo-gothic architecture. It clearly demonstrates the opulence and beauty of the end of the 19th and the start of the 20th centuries. Unfortunately, we couldn't see it from inside due to the paucity of time- but you can take a ticketed tour from 8:00 am to 4:00 pm.