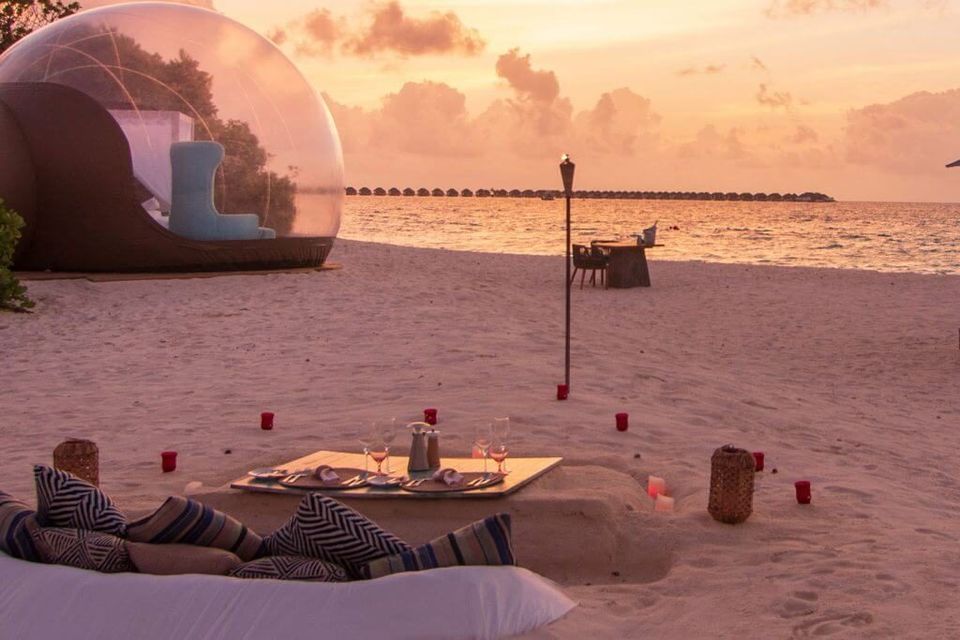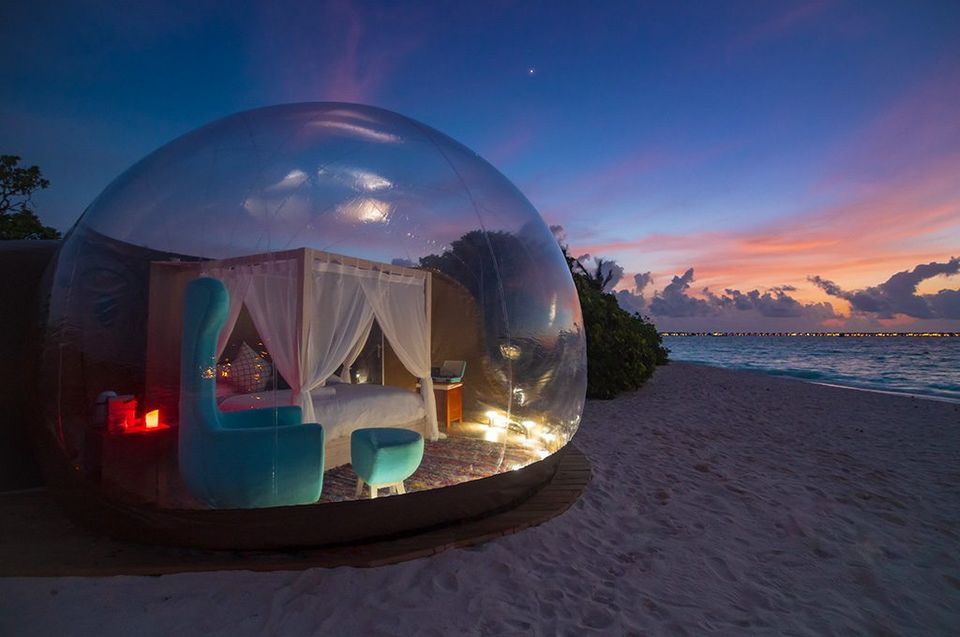 This is one of the best exciting resort for couples to spend their time in maldives. It is called bubble tent resort where you can stay in a private island with your mate and have the scenic beauty of maldives and beautiful sky experience.
In order to book this you should have to pay about 800$ without taxes and should be 3 day stay . It would be a memorabale one for the honeymooners to select this type of resorts.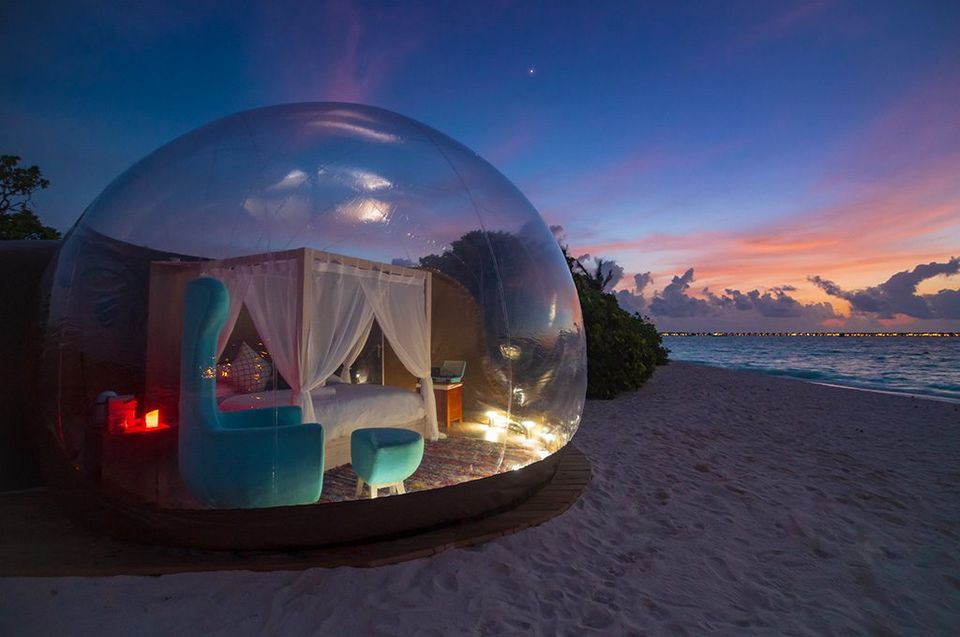 It is an memorable experience as well as an unique experience you would get it in your life time. The nature that could be seen through the bubble tent is like one should experience it in a life time. I wasn't visited this place but in future i would like too. I would like to provide information about these resorts inorder for the people those who would like to stay in these authentic&luxury resorts.