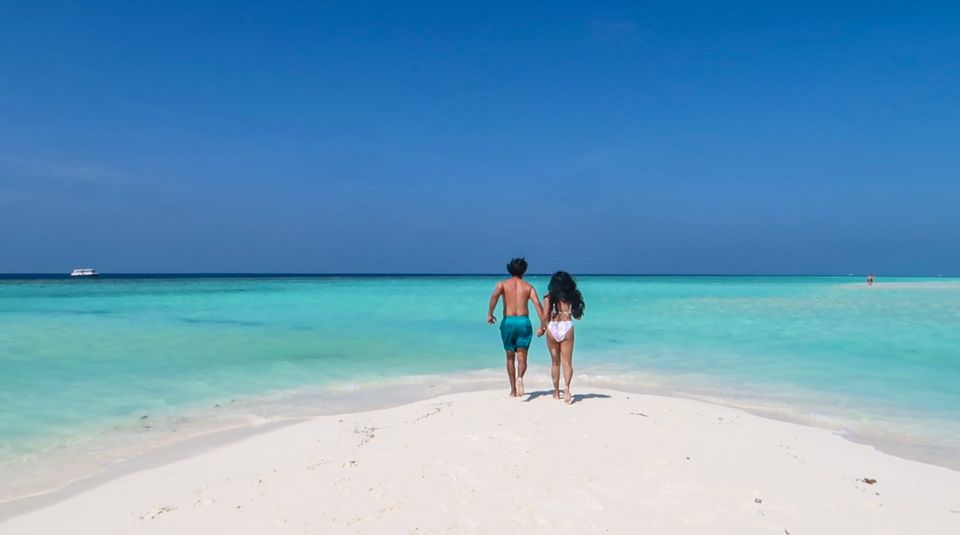 This February we chose to travel to Kuramathi island, Maldives for our 1st International trip in the post-pandemic era and I would like to share with you my experiences on the travel, tips to follow for planning a Maldives getaway and five reasons why Kuramathi Maldives is the ideal resort selection.
With this, I hope to make your experience of planning and executing that trip to Maldives the most hassle-free and enjoyable experience that it deserves to be.
Kuramathi island is located west of the capital island Malé, in the Ari Atoll, close to Rasdhoo island and can be reached by a 20-minute sea plane flight or a 75-minute boat transfer.
But before diving into the paradise lets start on a few key points you should focus on before planning that trip to Maldives.
Key Points to remember before traveling to Maldives from India
1. A valid passport : Make sure you have at least a year left till expiry. You would not be allowed to travel if it is less than 6 months to expiry.
2. Confirmed Hotel Reservation & Return Air Ticket
3. A valid RT-PCR negative report : Make sure to have a valid RT-PCR negative report with the test taken not before 72 hours of departure from 1st boarding point. Also do make sure to check all the current relevant information on this on the Maldives Immigration website before you travel since these rules can keep changing.
4. Pre-filled Traveler Health Declaration Form (THD) on the Maldives Immigration Website : Make sure to have this form pre-filled before departure.
Visa for Maldives will be on arrival and should be a smooth process once you have all the above mentioned points taken care of.
For the return travel to India, you would once again need to fill the THD on both the Maldives Immigration Website and India Air Suvidha Portal. An RT-PCR may or may not be required depending on the prevailing rules at the time. So again make sure to read up on the details on the Air Suvidha Portal for RT-PCR requirements from travelling back to India from Maldives. In case, RT-PCR is needed, you can request your resort to have this arranged for you ( chargeable by the resort ) before your departure.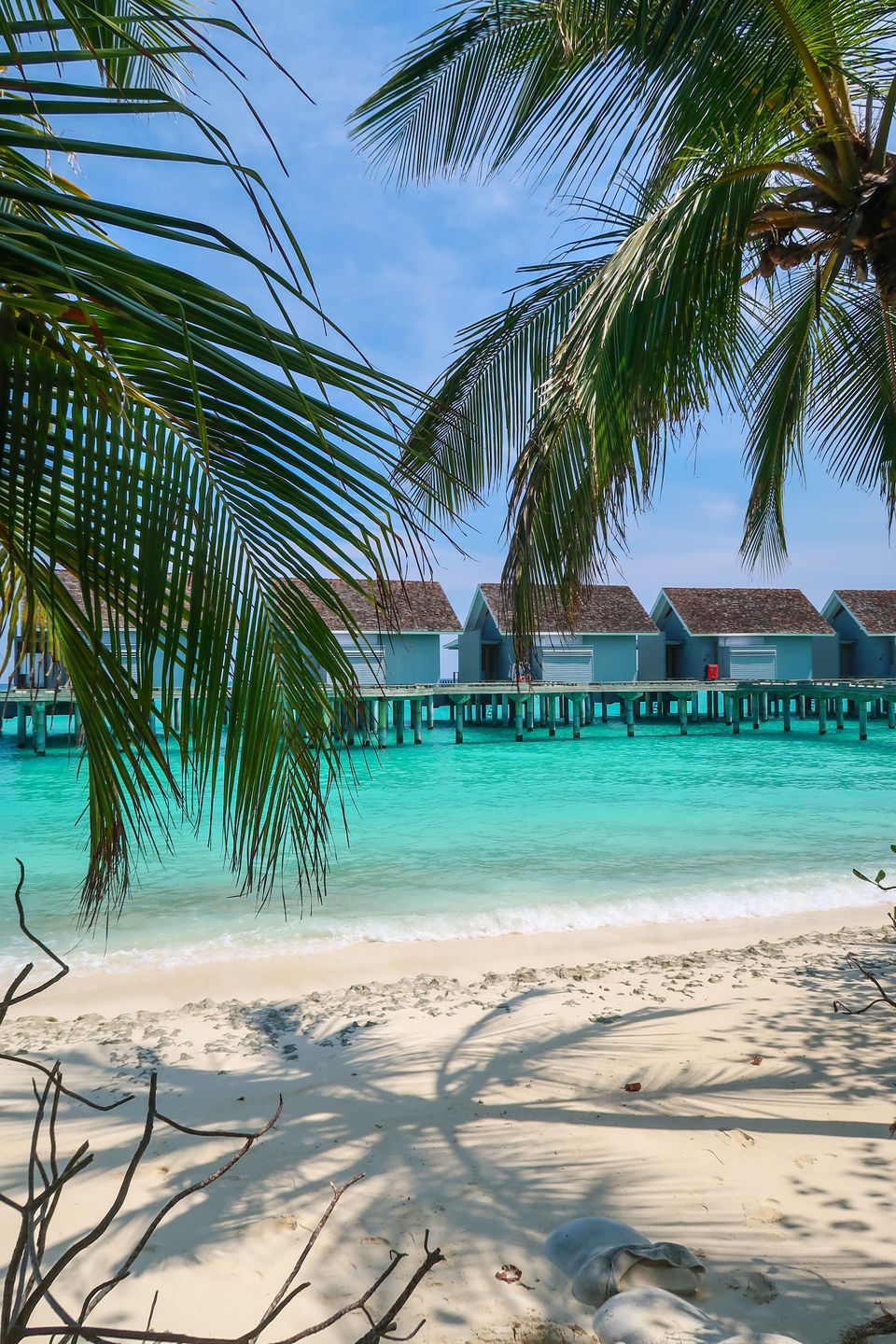 Getting to Kuramathi from Velana International Airport
Kuramathi island is accessible either by sea-plane or speedboat.
The sea-plane ride is more scenic and gets you to the island faster but significantly costlier than the speed-boat transfer. A round trip sea-plane transfer can cost more than 350$ per person whereas the round trip speed-boat transfer is around 100$ per person.
So unless you are specifically looking for the sea-plane experience, I would personally recommend taking the speed-boat transfer for 2 reasons - (i) You save significantly more on your budget which you can actually spend on many other activities in the resort & (ii) the time taken by the speed-boat is manageable since its only about an hour . Besides, the sea-plane timings are not known till a day prior and so you might have to alter your transfer plans from the resort accordingly thereby actually losing time. The speed-boats have fixed timings and run 3 times a day to and from the airport.
Depending on what you decide, you can let the resort know and they will arrange the transfer accordingly.
Why Kuramathi
Now lets look at the difficult task of narrowing down on that perfect resort for your vacation out of so many amazing resorts in the Maldives and why Kuramathi Island stands out on that list.
1. Room for every budget
Kuramathi has upto 11 different types of villa categories catering to all budgets and experiences - starting from the budget Beach villa to high end Thundi Water Villa with private pools. This gives you great flexibility to really tune your stay as a perfect blend of luxury and cost effectiveness by choosing either a particular room category or a mix of different categories over the duration of your stay. This is a great flexibility to have to manage your budget and still spend more number of days in Maldives as most resorts are typically so expensive.
As a recommendation, I would suggest to at least book 1 night in the water villa category as it is a serene experience to stay right on top of the ocean and have exclusive access to the lagoon from your room.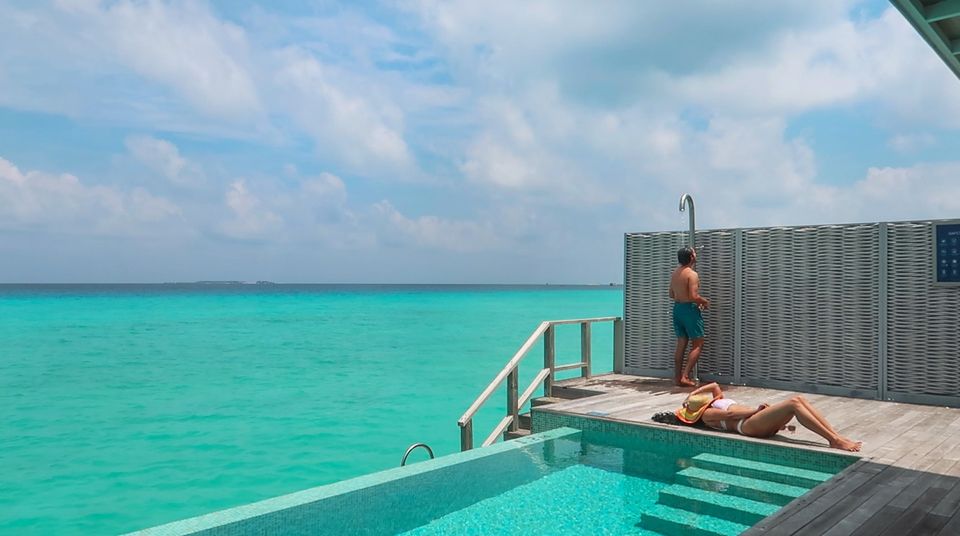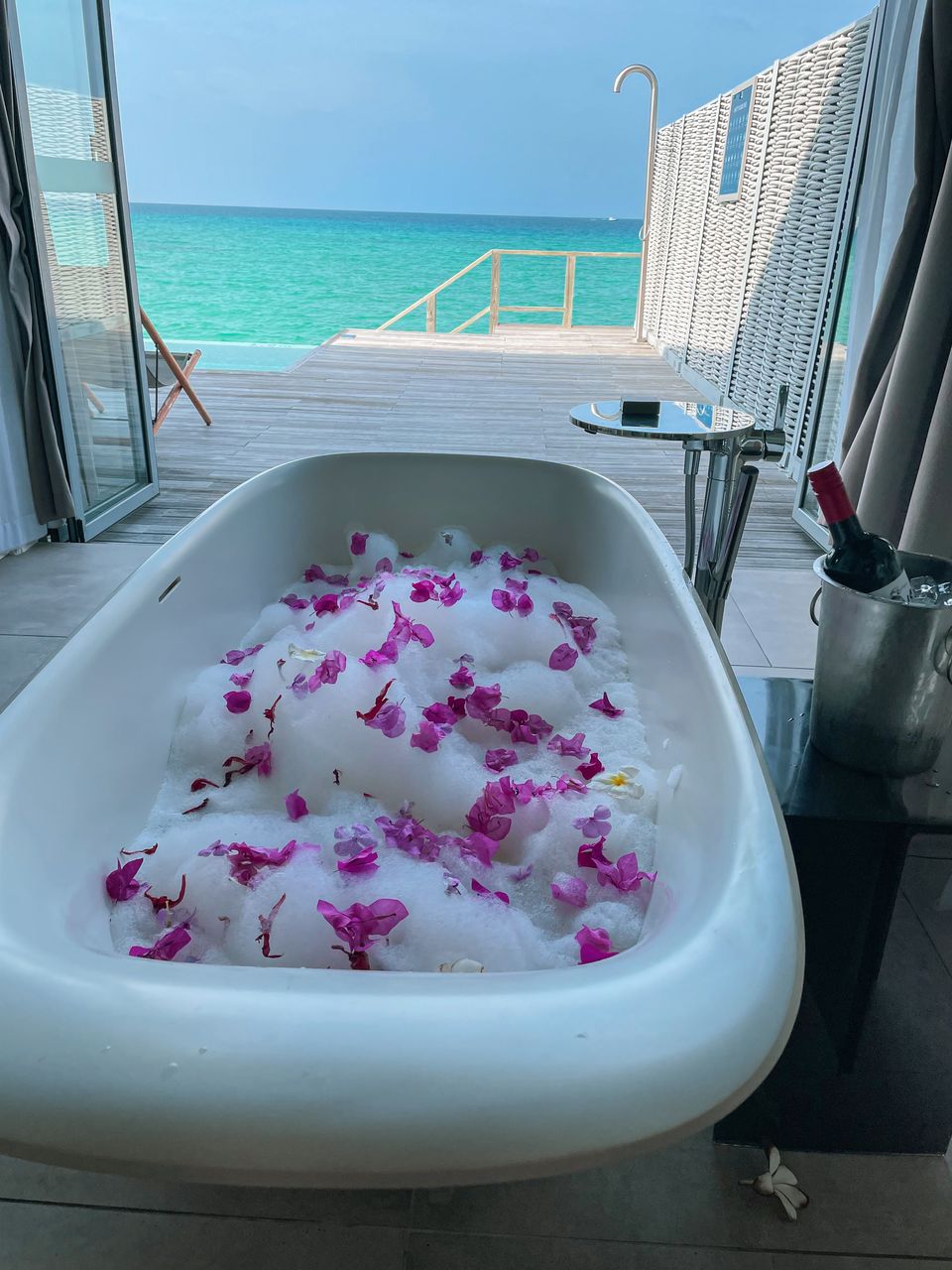 2. Transfer Cost from the Airport
Since I already touched upon this point, I would still like to mention in terms of transfer cost compared to other resorts Kuramathi actually offers very reasonable rates. So again great for that budget management.
3. A private sand bank
Now this is an amazing part of staying in Kuramathi. You get exclusive access to a private sandbank at the west end of the island which is so beautiful and serene. As this sandbank is located at the end of island there is not much crowd through out the day and you can spend hours here literally all by yourself. The beautiful soft white sand blends in beautifully with the turquoise blue waters and is really a sight for sore eyes. Also being at the western end of the island this is also a great place to catch amazing sunsets.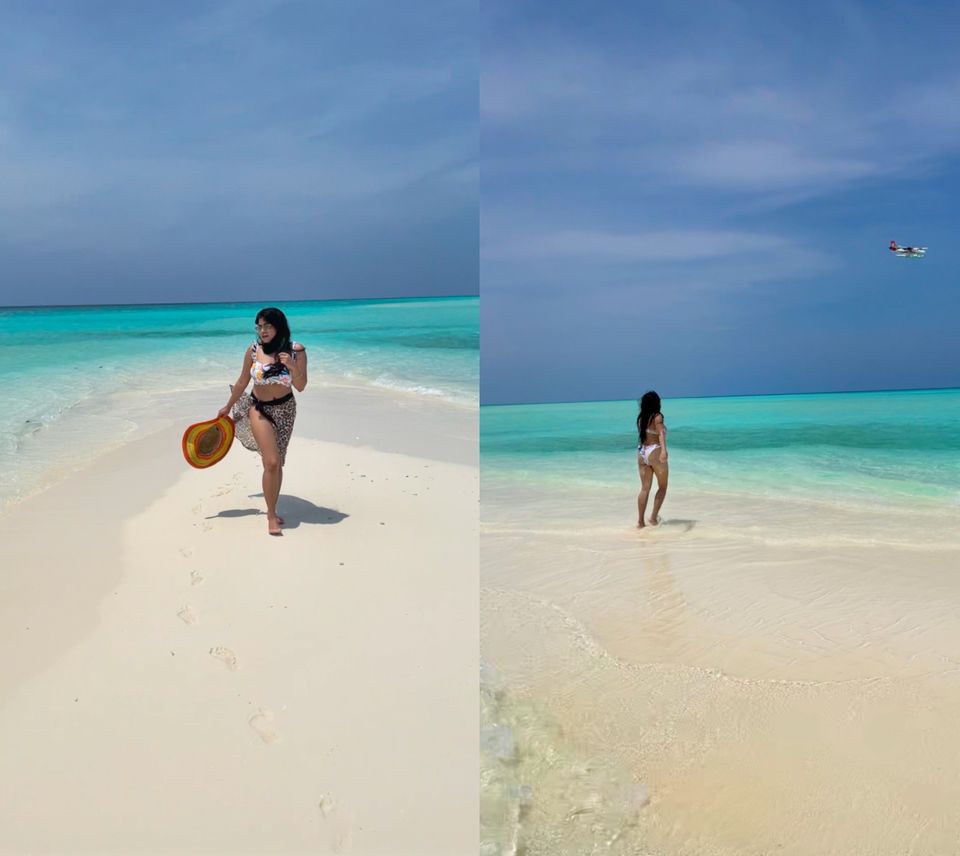 4. Exotic overwater restaurants and bars with varied cuisines
Kuramathi has got thirteen restaurants and bars and the best part is all of them are overlooking the ocean. There are various meal plan options - full board which includes breakfast, lunch and dinner at a specified restaurant or an all inclusive option which also includes select drinks at all restaurants and bars and also discounted prices on the room mini-bar. There are multiples cuisines available and for dinner the Reef and Tandoor Mahal are highly recommended.
All the bars are great and they serve some of the amazing cocktails. Inguru restaurant and Dhoni Bar are especially recommended which are both located overlooking the turquoise lagoon and offer amazing views. You must hop in for snacks and a drink there to click some gorgeous pictures.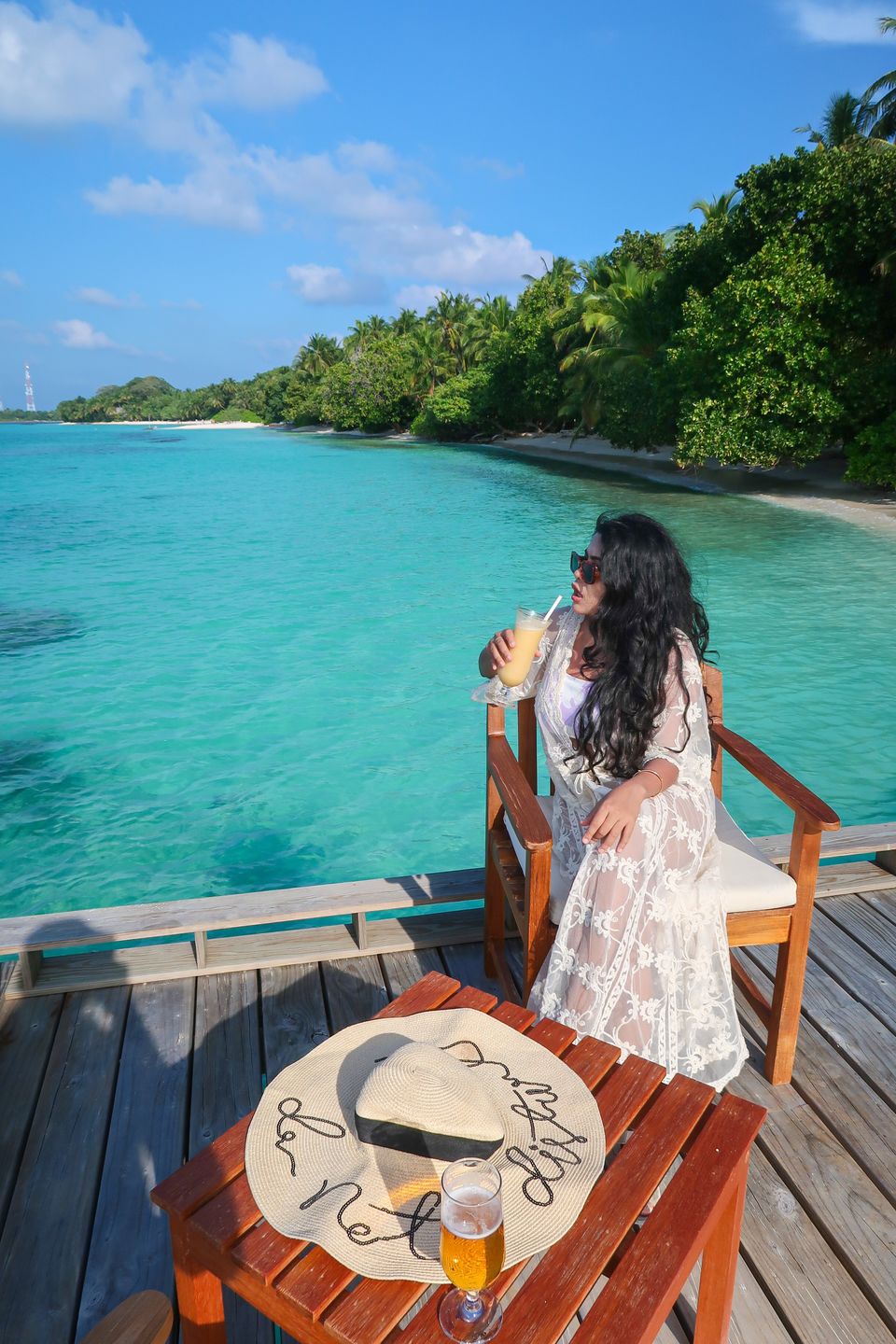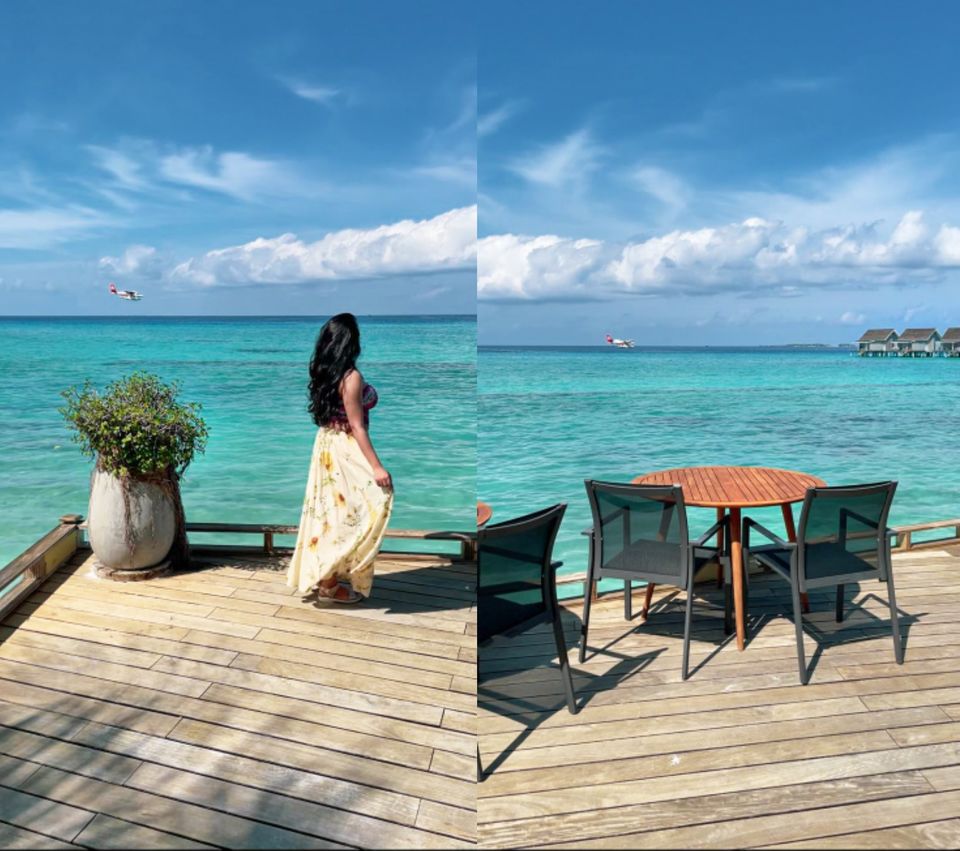 5. A Natural Island - this 2.5km long island is perfect for a holiday gateway and offers a host of things to do
One of the best things about Kuramathi is that its a natural island and hence the vegetation cover is beautiful and gives a great blend of beaches and that jungle vibe. The island is 2.5km long and offers many activities that you can indulge in. There is even a botanical park on the island for botany enthusiasts and you can enjoy the nature walks here. Those looking for water sports will not be left disappointed too, as there are many options from windsurfing and kayaking to water skiing and banana rides.
Apart from this, the island offers great diving programs also across multiple dive sites around the island. You can even go snorkelling on your own in the reef on the southern side of the island.
For the more laid back types, there are 3 swimming pools around the island and beautiful pristine beaches all along the coastline and you can just relax with great views of the ocean all day long. Also, Maldives is known for great sunsets and a great way to watch one would be to go on one of the sunset cruises that Kuramathi offers.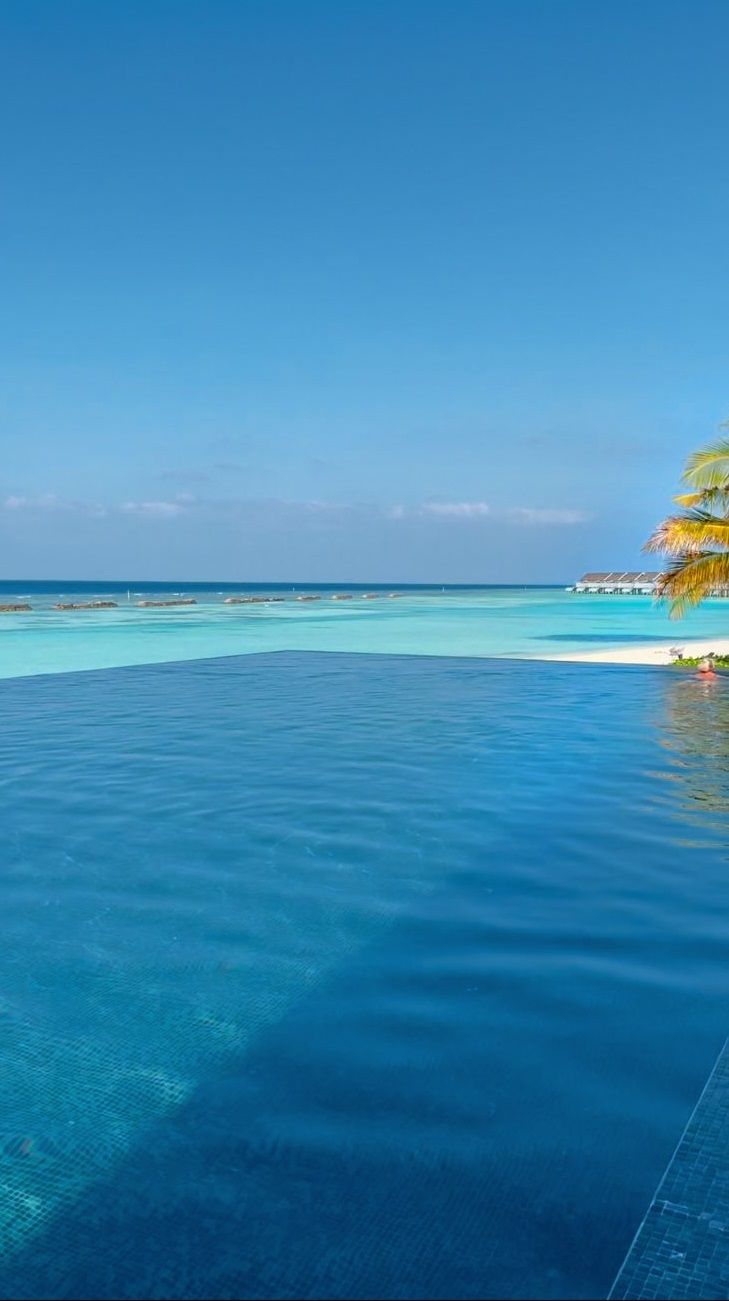 We stayed there for six days and totally enjoyed the some of the bluest water, the gorgeous beaches, the amazing cuisine and luxury of the villas and hope these pointers help you while choosing that perfect slice of paradise for your stay in the Maldives.
Here is a small sneak peek into our Stay at Kuramathi