What is the first thing that comes to your mind, when you think of winters ?.. Well, the first thing that comes to our mind is snow, and I would doubt if it's not the first thing that most of us thought of.
That being said, the first place that strike me is Kedarkantha - The Best Winter Trek of India. I would advise you to travel in a group especially if you are a beginner. In our case, we were a group of 10 friends who planned to enjoy the new year on the Kedarkantha peak. So, without wasting more time let's talk about how to reach Kedarkantha and what are the essentials that you need for this winter wonderland.
Day 1 - Dehradun to Sankari
You need to get up early and start your journey early in the morning from Dehradun. mostly because sometimes roads get blocked due to heavy snowfall which may cause delay in your journey. And did I forget to mention the crowd you will be witnessing in Sankari village.
Dehradun to sankari village is around ~200KM which will take 7-8 hours on a normal day. I would advise you to book your accommodations beforehand specially if you are visiting in peak season, And don't forget to ask for bon-fire to your trip organiser.
Day 2 - Sankari to Basecamp
Usually, most of the trekking companies take you to the base camp in 2 days, on day 1 you will only go up to Juda-ka-Talab in order to get acclimatise to the weather. but if you have done some winter treks already you can directly go to the base camp which is around 6-7 km from Sankari, which is what we did.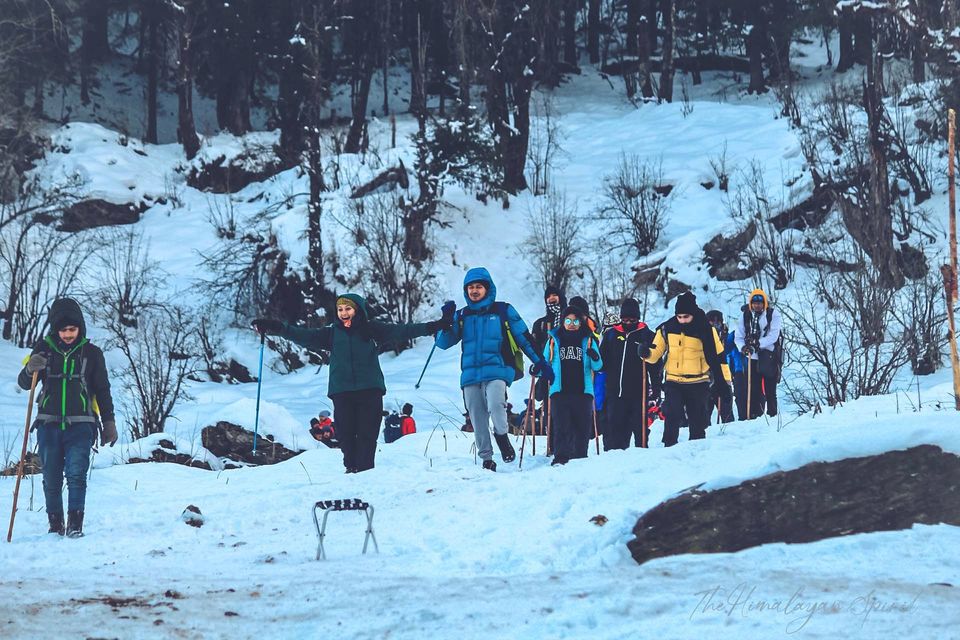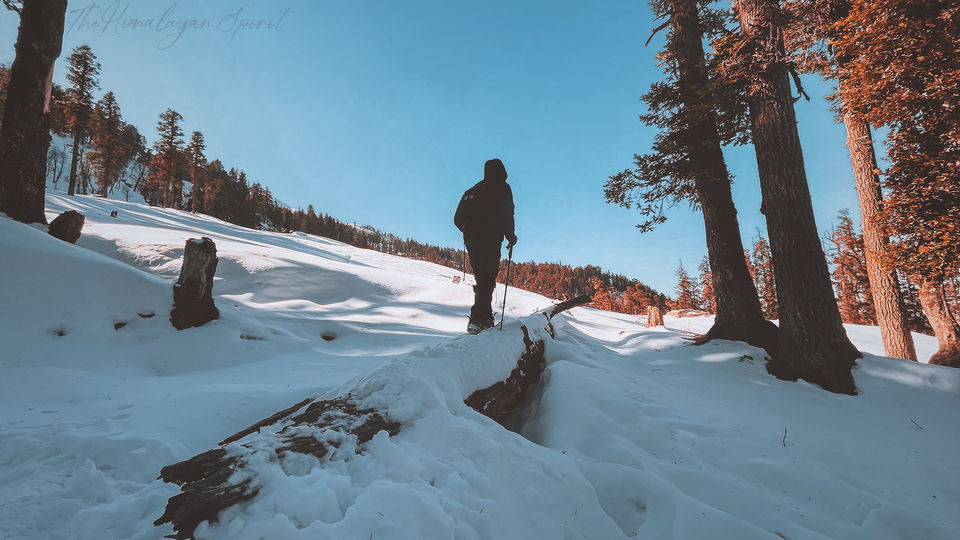 Here are some of the Essentials you should carry with you :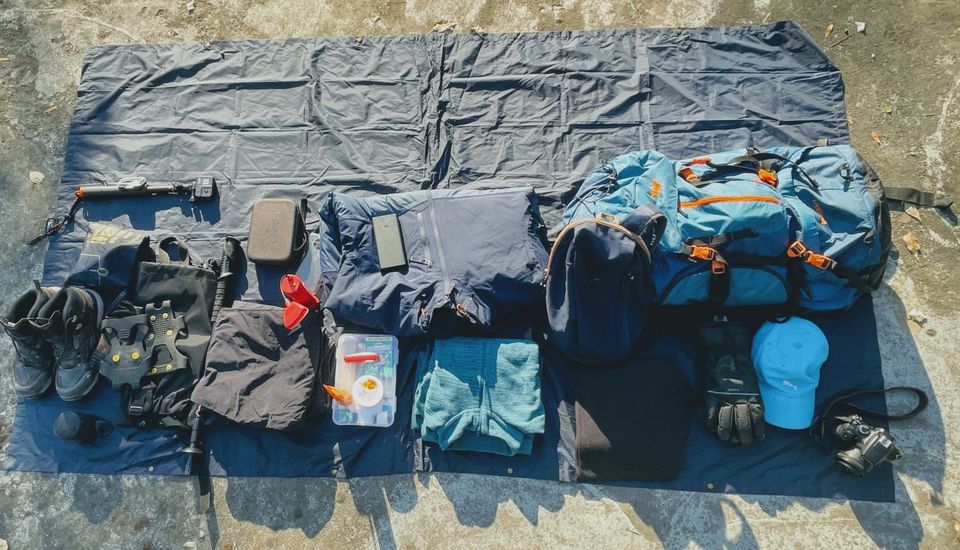 1- Trekking shoes (Waterproof/snow shoes)
2- Spikes (micro/crampons)
3-Head torch
4-Trekking poles
5-Winter Jacket (-10 degree)
6-Fleece
7-Pair of Trousers
8-Goggles and Cap
9-Ruck-sack
10-Waterproof gloves (-10 degree)
11-Thermal wear
12- Medic-kit
13- Quick dry t-shirts (pair)
14- Small Hike bag (10Litre)
15-Water Bottle
16-Power Bank
Day -3 (Summit day)
Are you a Sunrise lover? well ! if you are, you need to get up early in the morning from base camp around 3'O clock and start your trek for the summit to witness one of the most beautiful sunrises of your life. Sun rising through those beautiful snow-covered peaks along the horizon, you being on the top of the world at an elevation of more than 4100m, that is a feeling that can't be described in words. If you don't believe me see for yourself some of these breathtaking shots. from the summit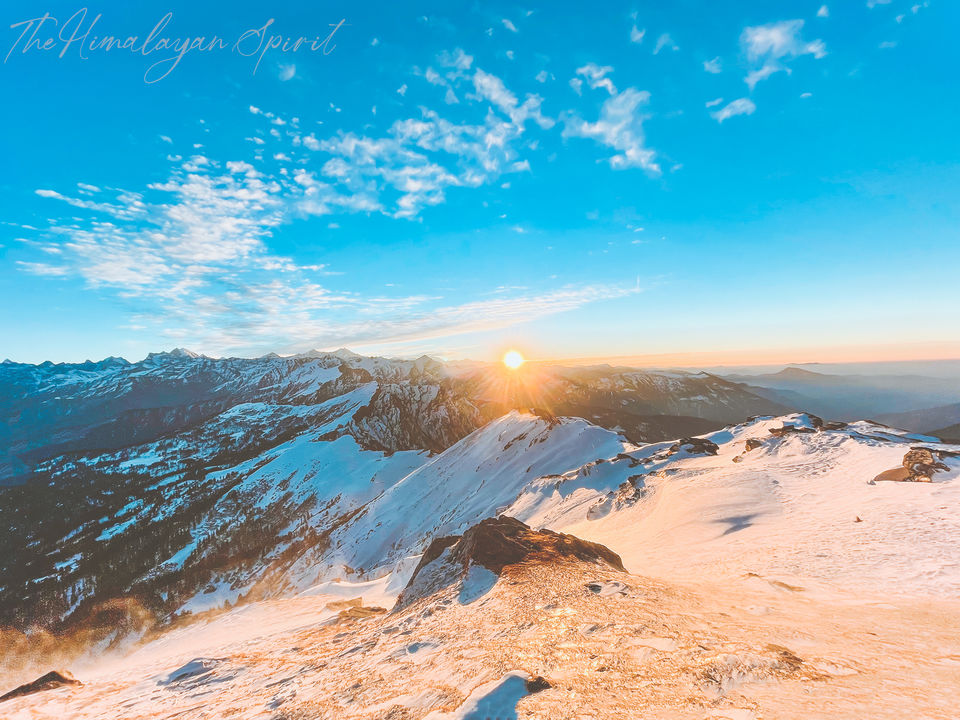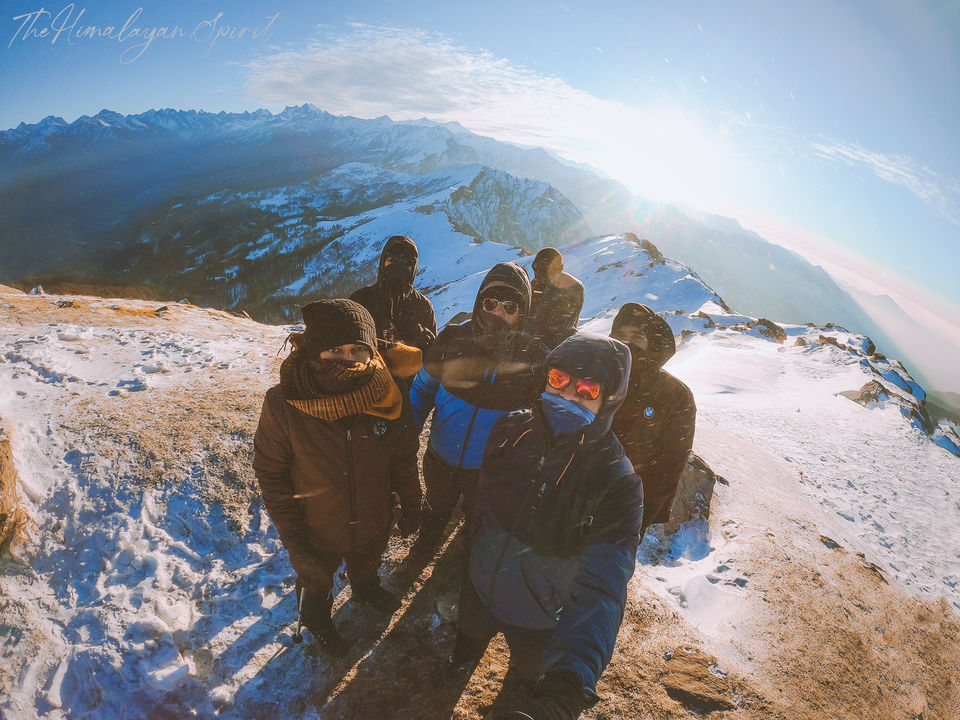 PS: It's really difficult to put down gloves.
Day 4 and 5
on your 4th day you will decent down to Sankari, and on the next day back to Dehradun.