It's bigger, it's better and It's back. The biggest congregation of bloggers of India, BlogX 2019, is here featuring the biggest name in the blogging map of India. if you are passionate about blogging or you're already a Blogger, this is a must attend event for you.
BlogX Annual Conference is designed to provide that all-important platform for bloggers of different niches to come together under one roof. If you are a Food Blogger, Fashion Blogger, Lifestyle Blogger, Finance Blogger, Sports Blogger or even a Personal Blogger, this conference is the big platform you are looking for.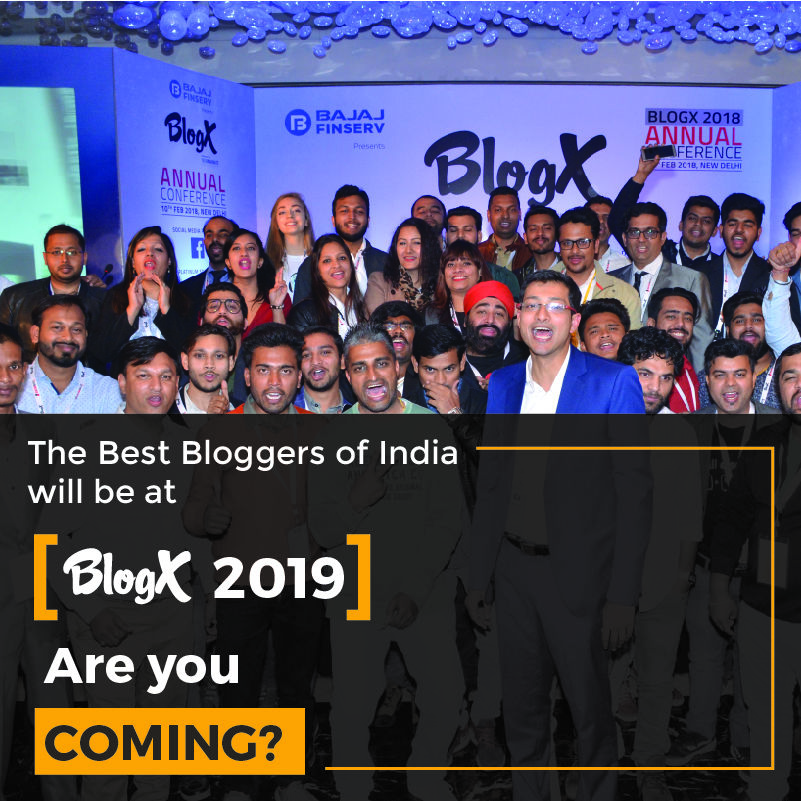 BlogX 2019 will be attended by some of the renowned business leaders who will share their expertise through discussion panels as well as brand managers who are scouting for top-notch talent from the blogging/influencer community.
The event will have prominent speaker and bloggers sharing their experience and show you how to be a successful professional blogger. Here is a list of speakers
Shambhavi Mishra (Fashion and Lifestyle Blogger)
Pujneet Singh (Youtuber)
Priyanka Chandola (Travel Blogger)
Pallavi Rebbapragada (Firstpost)
Rohan Ayyar (Regional Marketing Manager-SEM Rush)
Gurpreet Singh Tikku (Food Blogger)
Sea Ansley (Travel Blogger,Mother.domains)
Rohan  Khanna (RadioKaRohan & Producer Red FM)
Apart from these speakers there will be a lot of contests and blogathons.
What's in it for you?
Amateur bloggers and content managers from all backgrounds connect and learn from each other here, while networking with industry leaders in the blogging community.
For more updates and to register online please visit www.blogx.in