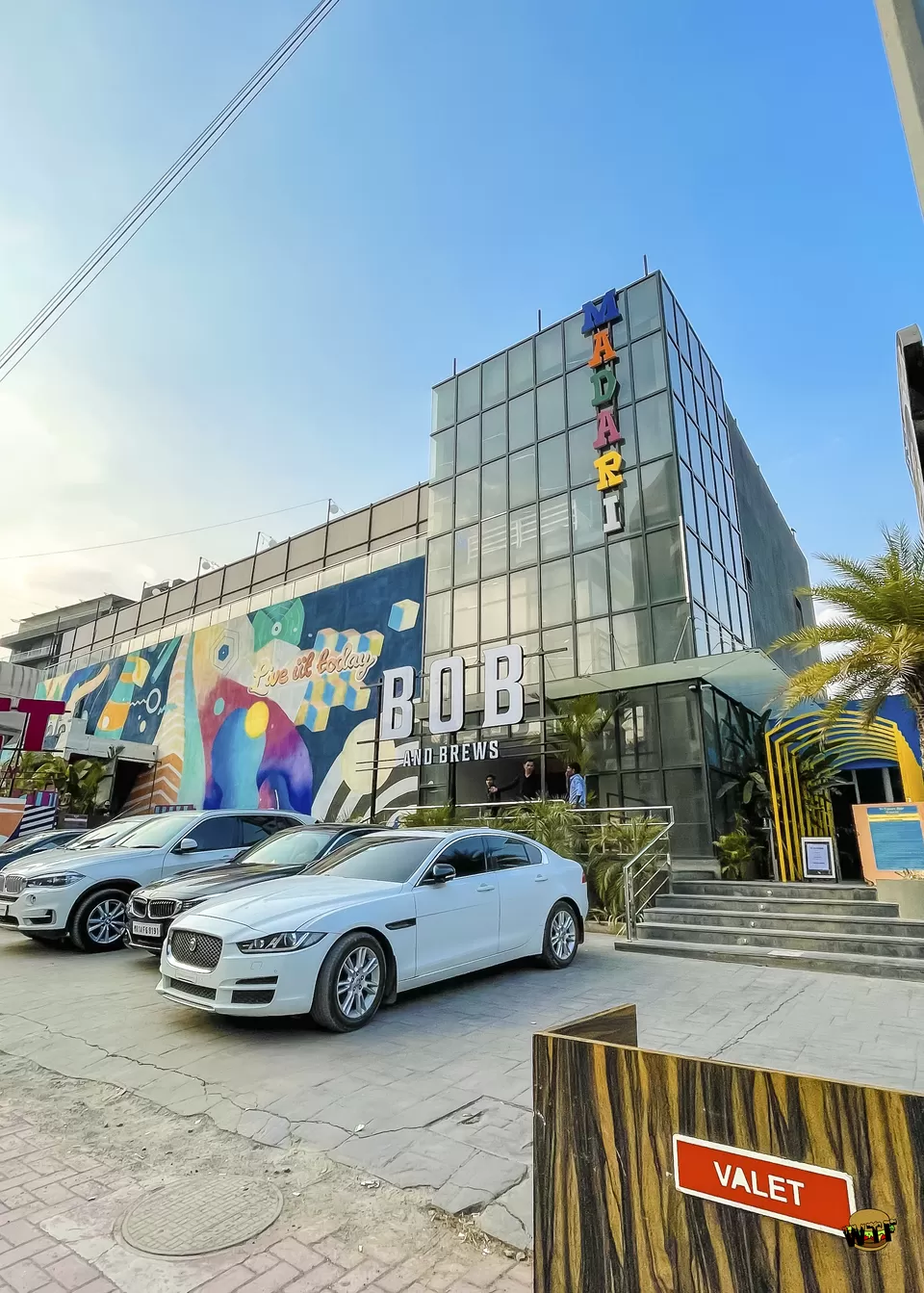 Hi There! AGAIN! I know, I JUST SAID sorry for going AWOL in my last post while I was away, holding back from tastings, travelling, dine-outs and everything, due to COVID restrictions and due to everything that has been going on around the world.
And, While I do still think that you can never been "too careful" when it comes to your health, I was also really missing everything. And Although, I never stopped trying new food, and supporting small businesses, I missed going back to the restaurants, hotels, traveling to new places, and ofcourse writing about them and sharing my experience with you guys. And, When I finally thought I was ready to get back out there (while keeping safe, please still be safe), A tasting invite from BOB & Brews came along and OH-MY-GOD! I could not have come back with a better experience to share with you all.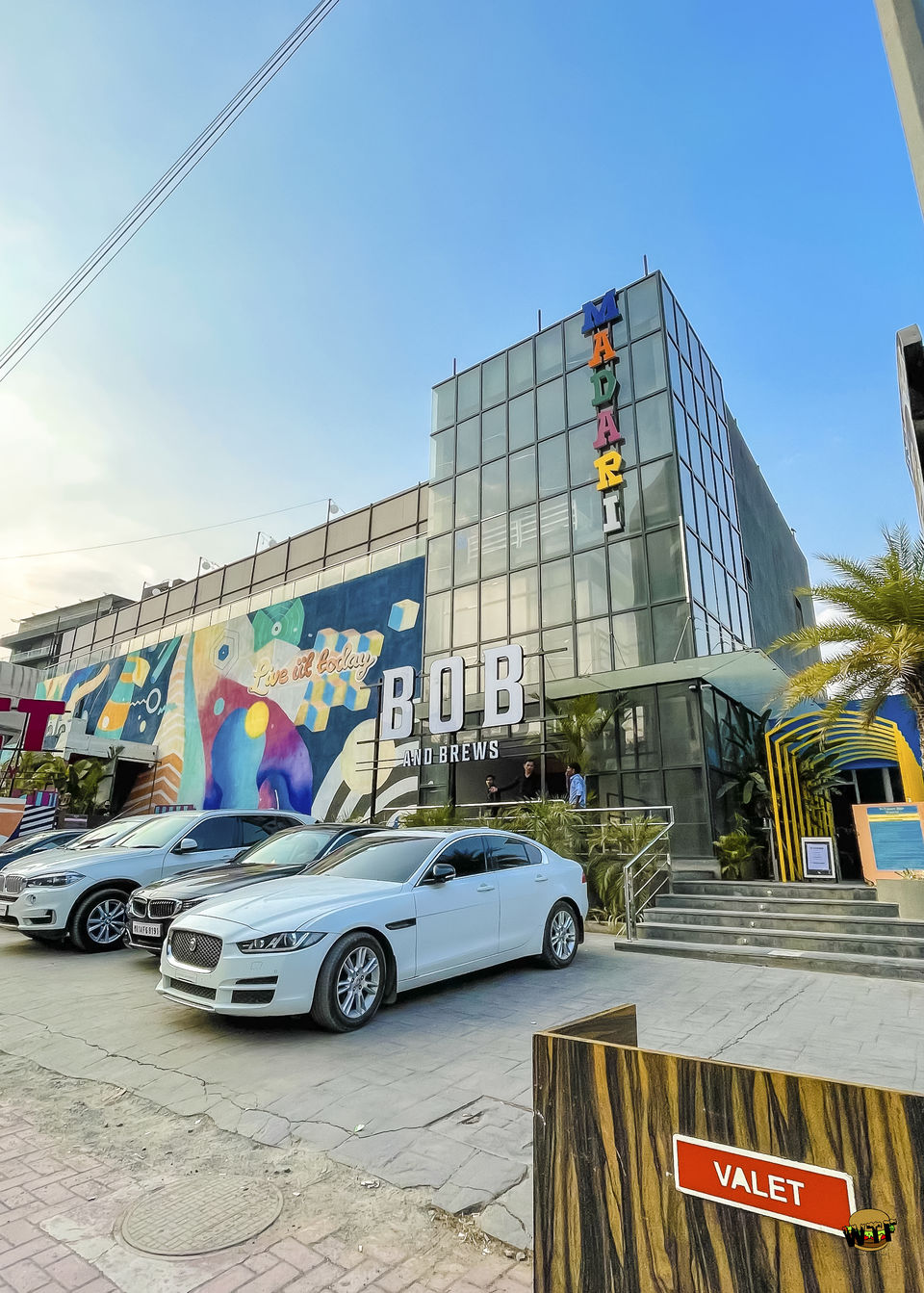 Recently opened above #LIIT, Opp. to Iris Society at Balewadi High Street, BOB & Brews is already in talks for how pocket-friendly their menu is as compared to everything they have to offer right from their ambience, to their food and their service. While a rooftop bar, cafe or a restaurant shouldn't really need anything else for their ambience in my opinion, the funky LED signs, the decor, and a really cool bar just adds to it. And if that's still not enough for you, They have a Pool Table. YEAH! NOT KIDDING! THEY LITERALLY HAVE A FRICKIN POOL TABLE FOR YOU. And, All of this is under an open-roof, along with a gigantic space for you to sit and enjoy, the food, the music, the drinks and the company (unless you are planning to come alone :P).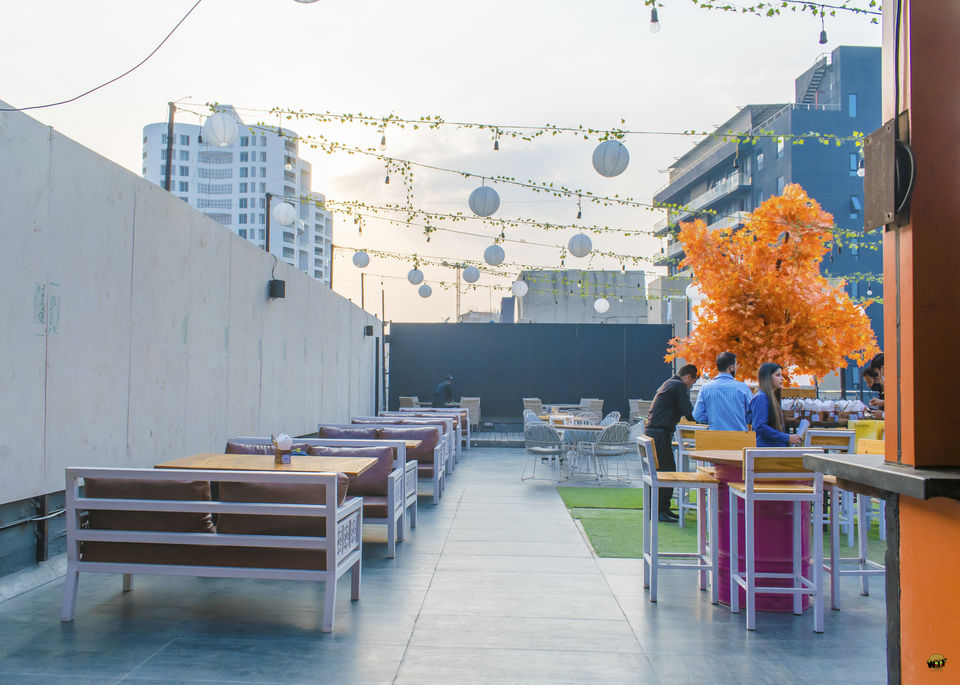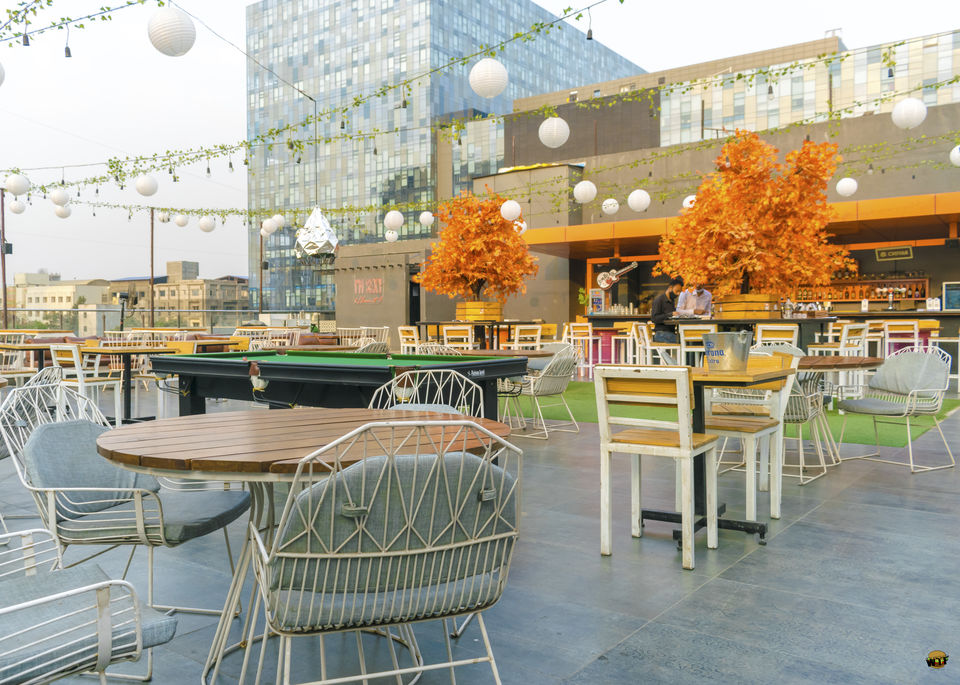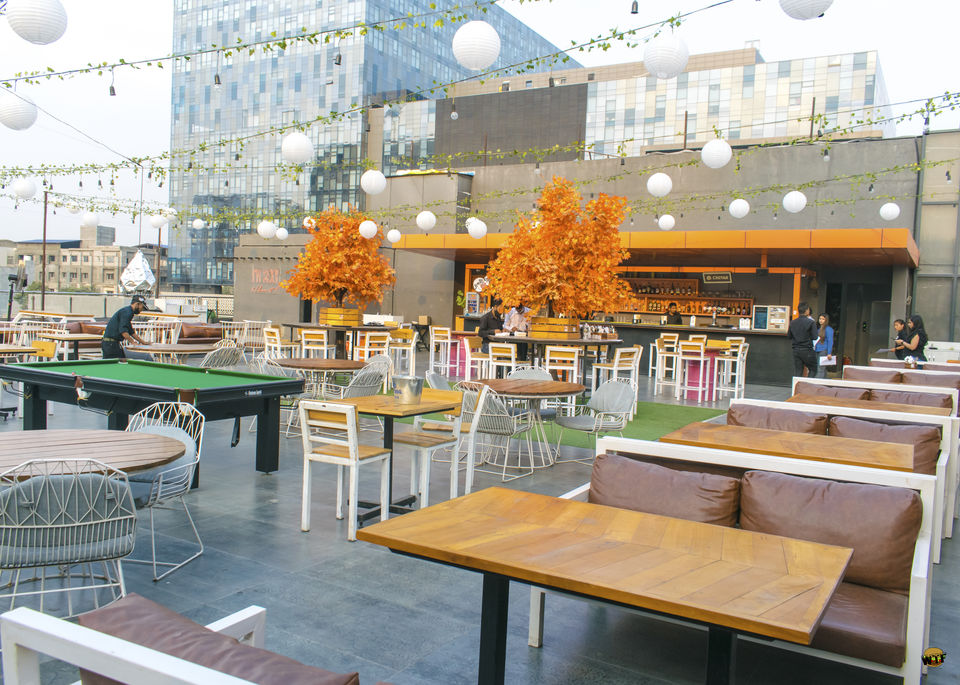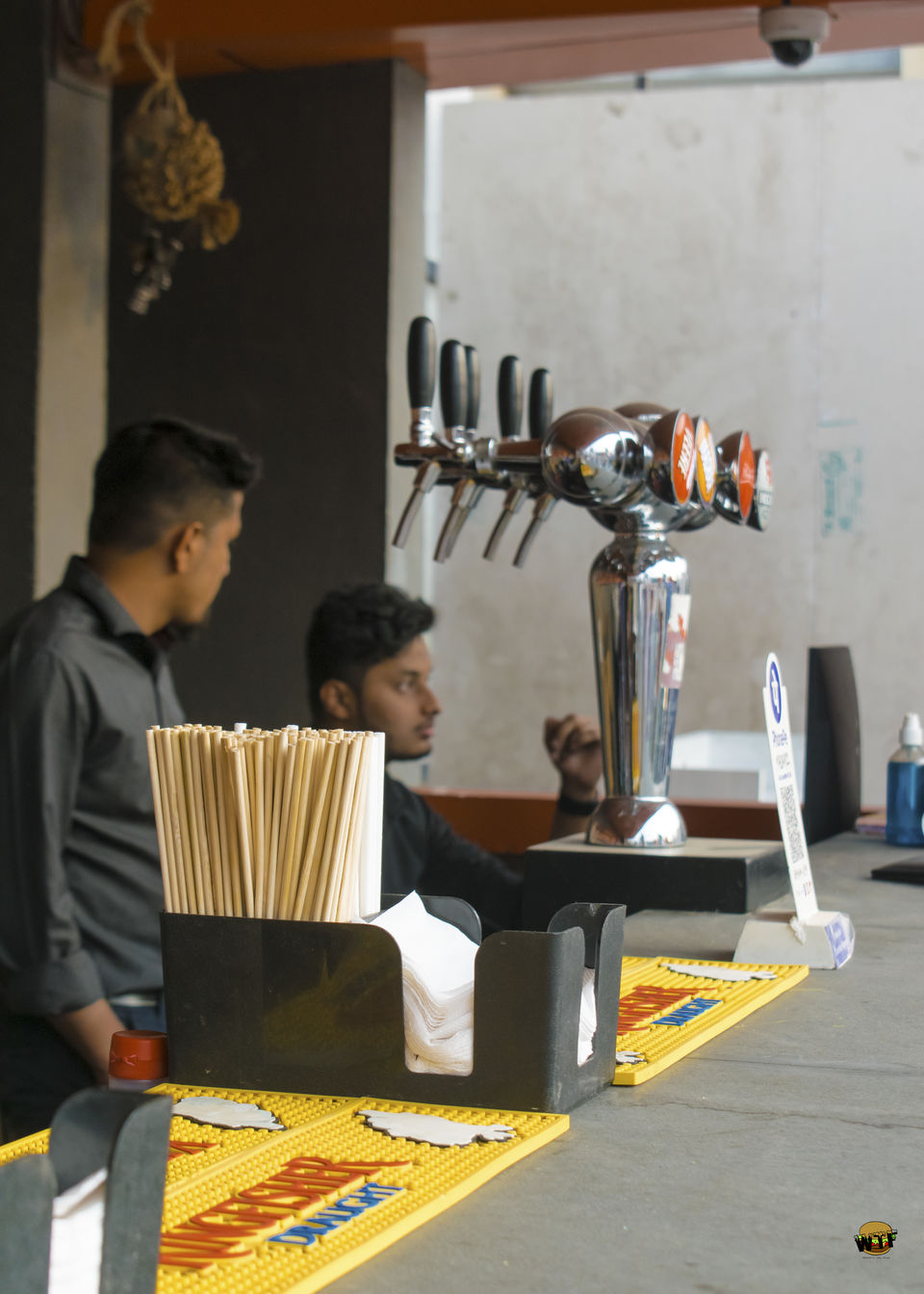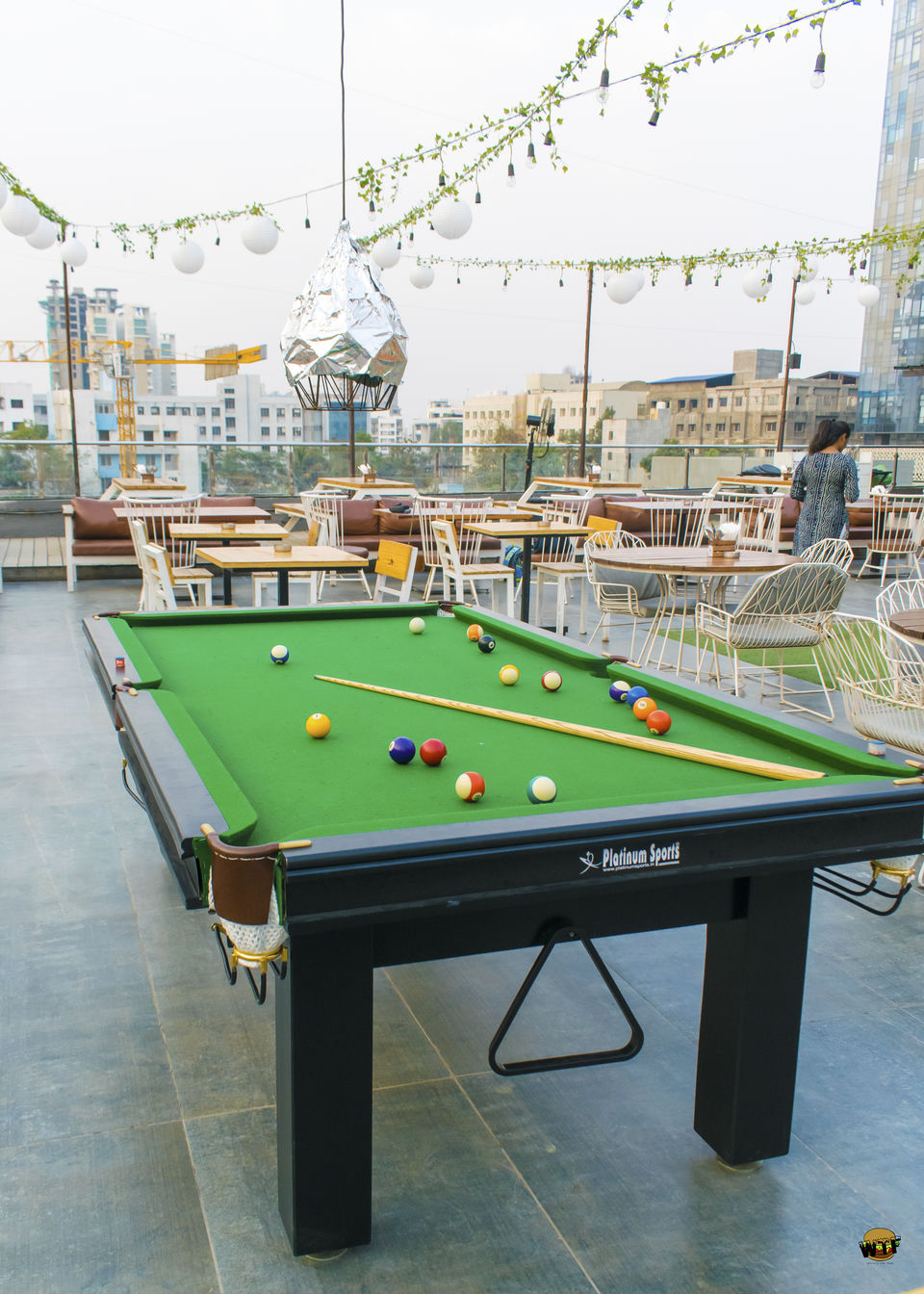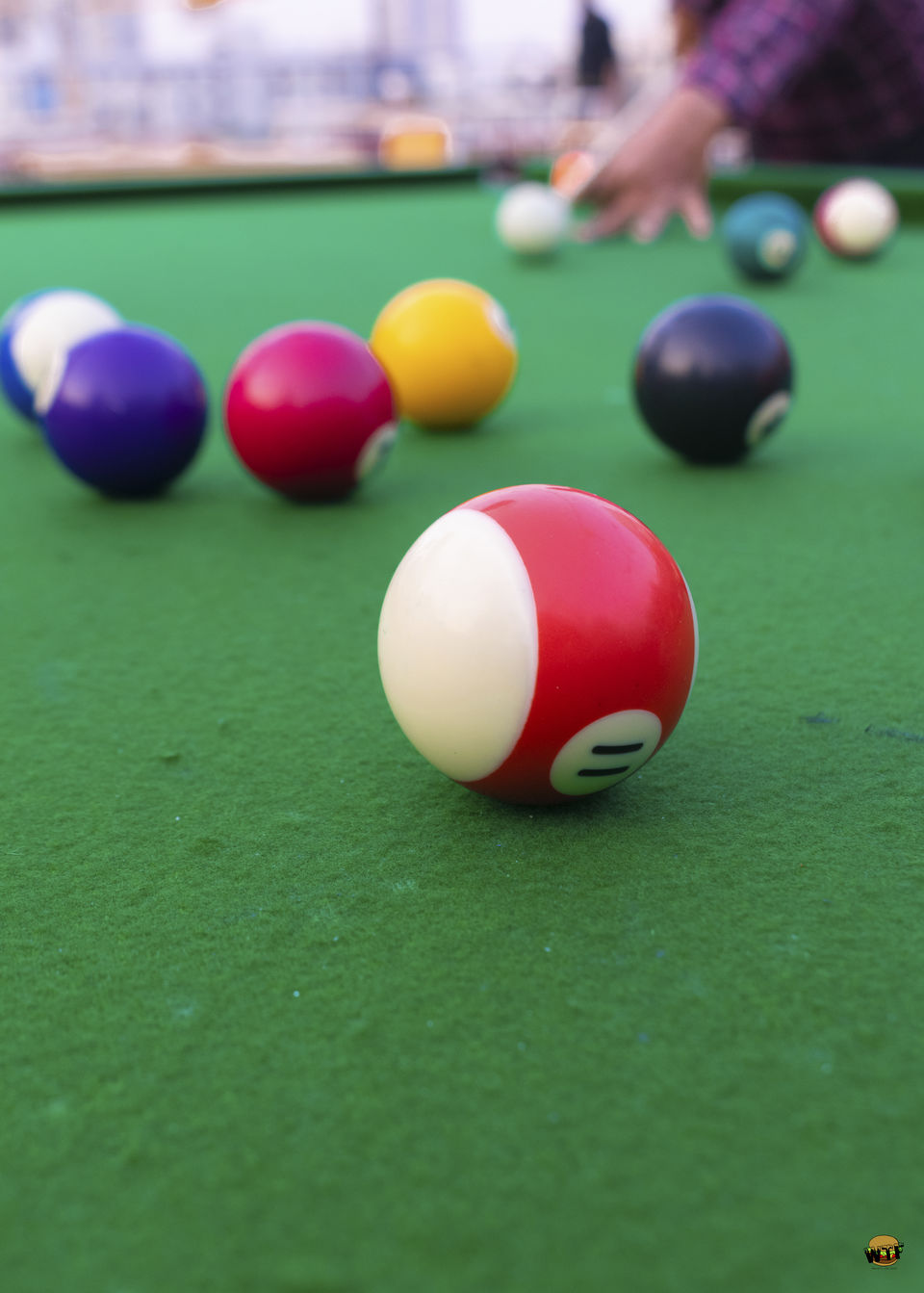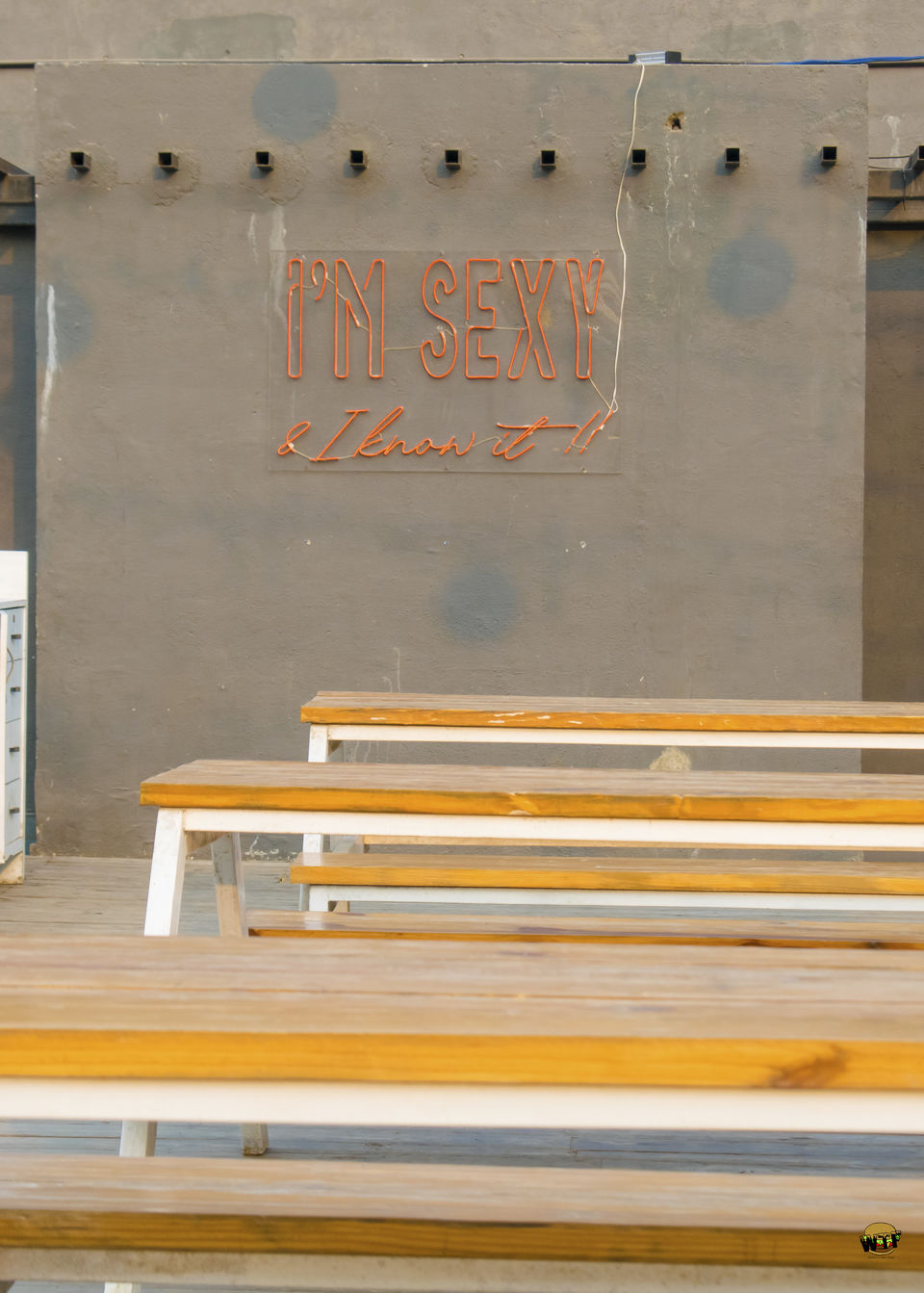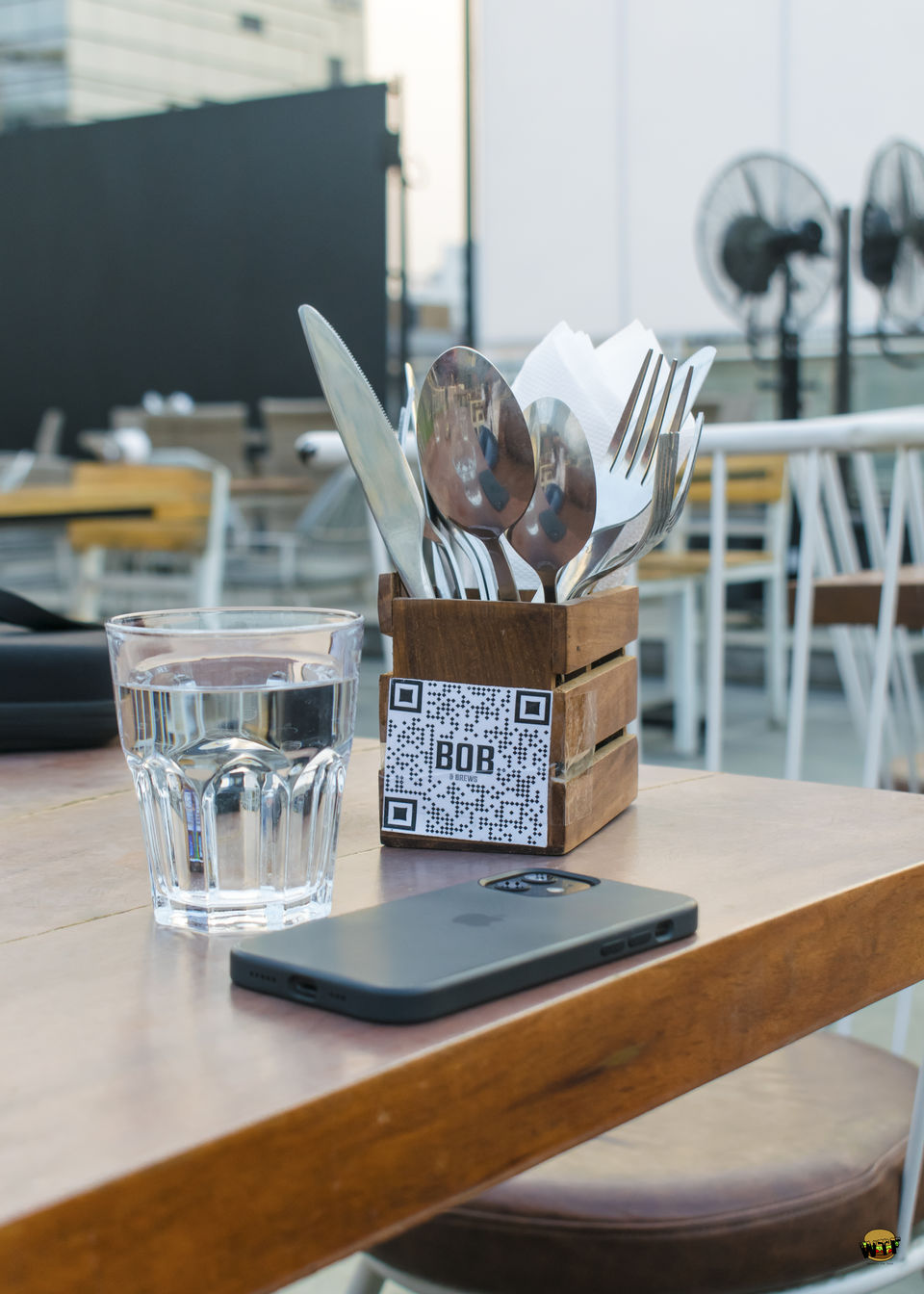 And, Now that I have you dying to come here, Let's talk about food. I Know! You thought I'll never start, but let's talk about some of the amazing dishes I got to try here:-
MOCKTAILS:-
Awana Breezer (139 INR):- A perfect blend of Peach, Apricot, Cranberry, Orange and Mango Juice, When they brought it, I just thought it was a reassurance of my love for Peaches from the universe, and nevertheless just the perfect way to start the evening.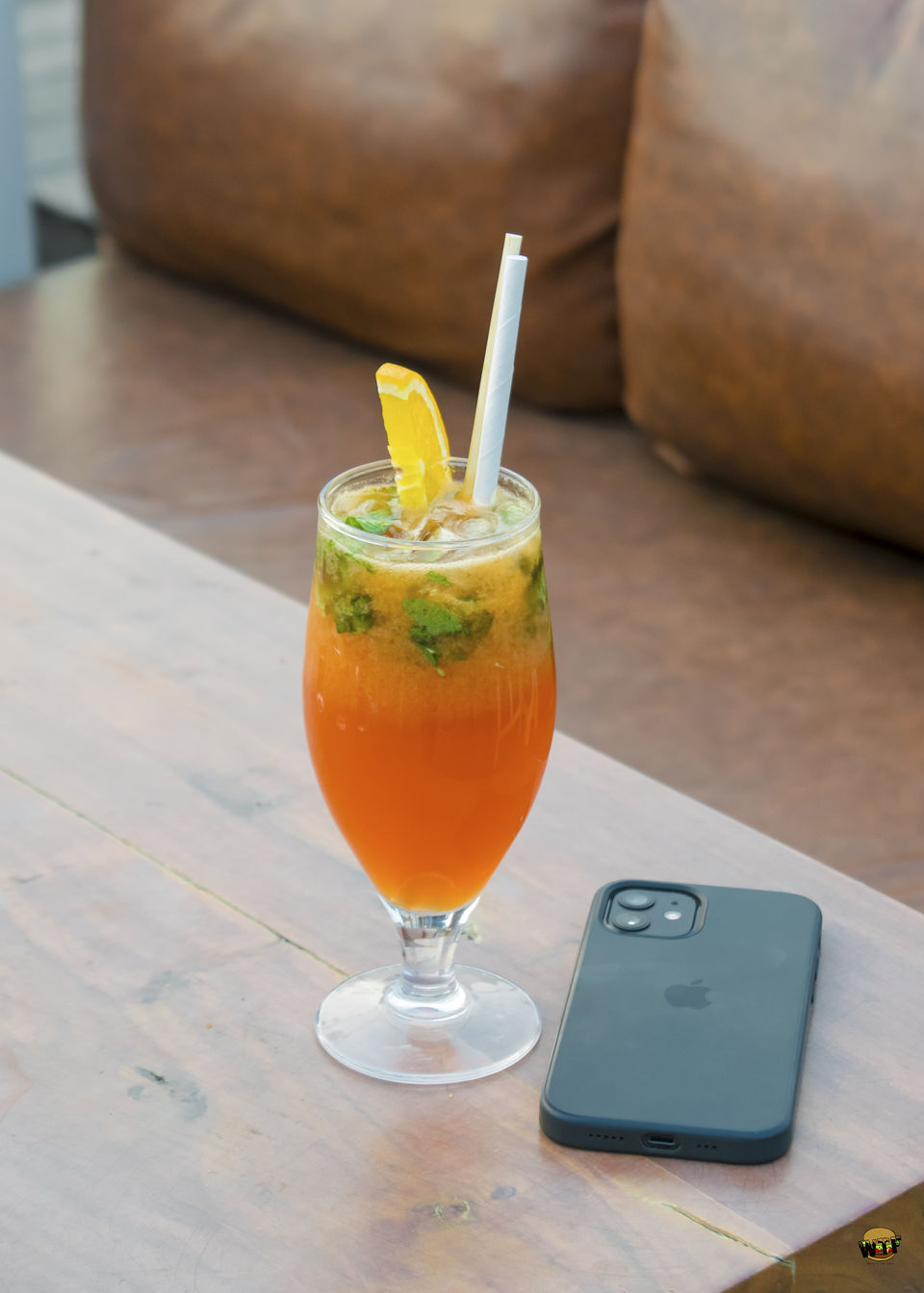 BAR BITES:-
Lasoon Fry (Bob's Special) (90 INR):- And while you enjoy your drink, these crispy coated fried whole garlics are just the perfect thing to accompany them.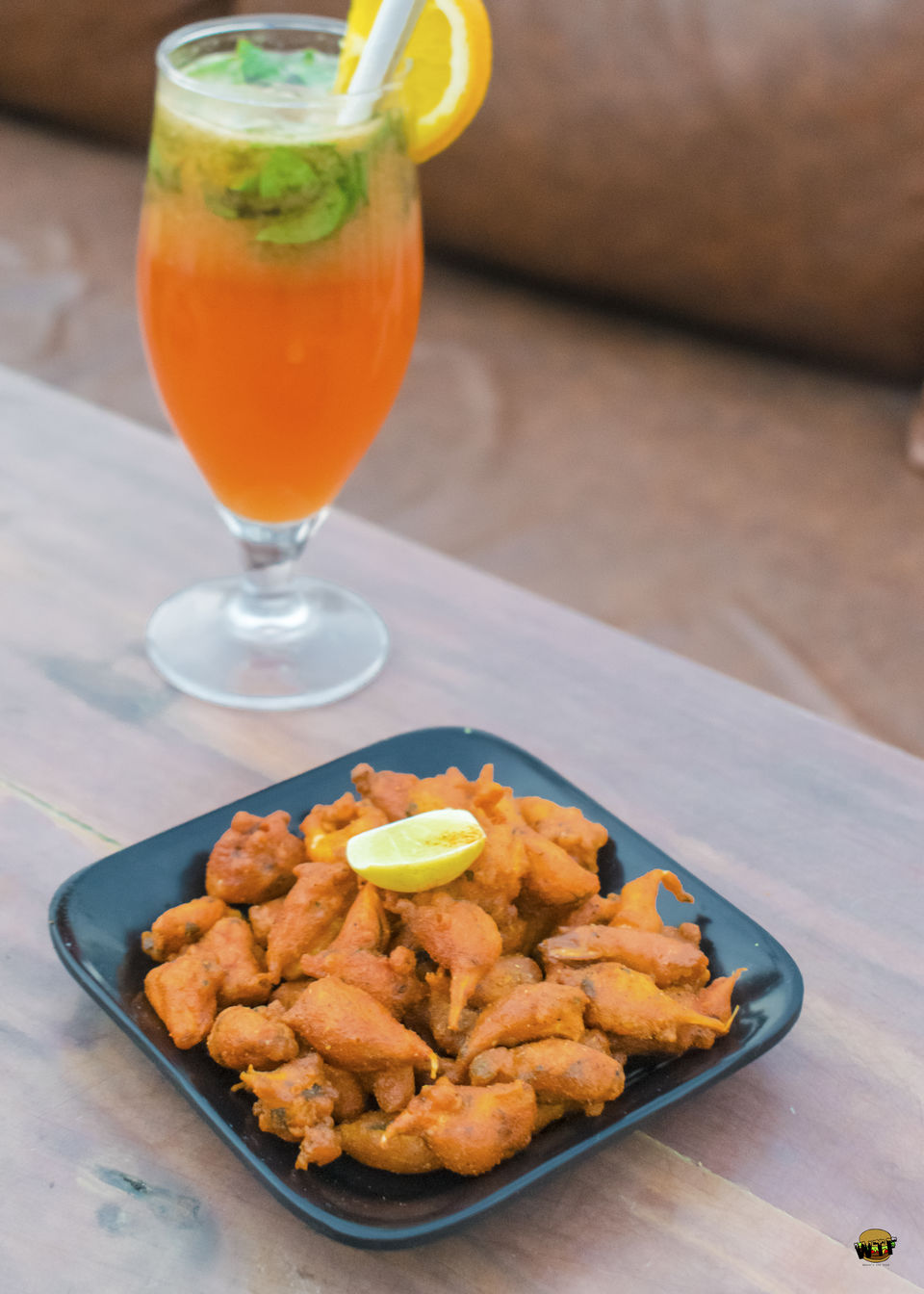 VEG STARTERS:-
Hara Bhara Kebab (135 INR):- I might not be the first (or the best) person to tell you that Kebabs can be Veg and Veg Kebabs can be good, and all that, But Hey! I would be lying if I said I didn't liked these minced vegetable tikkis topped with kaju flakes.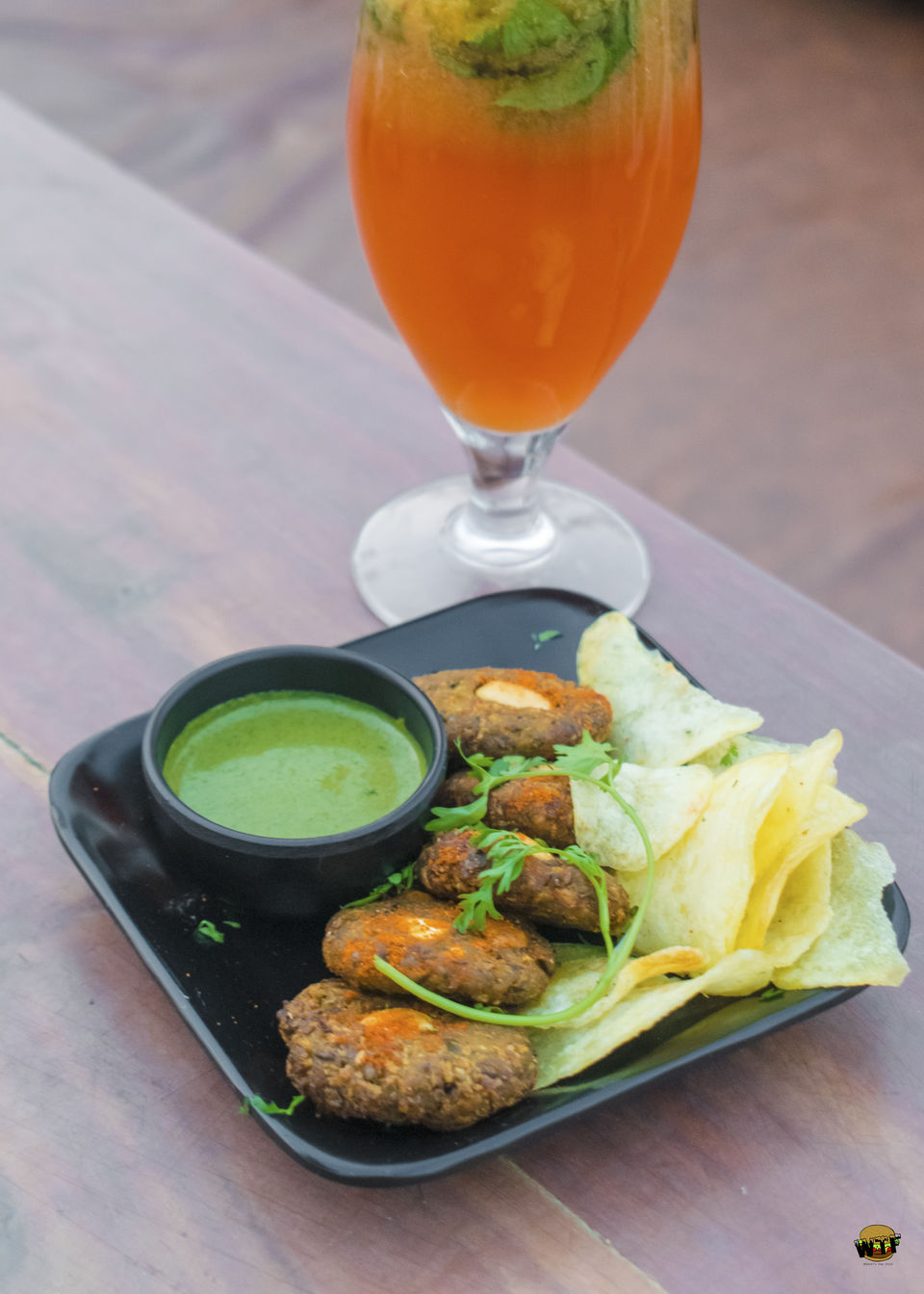 Paneer Tikka (175 INR):- OKAY, IT'S TRUE - I love Paneer, and I love Paneer Tikka, maybe not as much as Chicken Tikka lol, but I do. And, You shouldn't be surprised if I said I loved these chunks of paneer which was nicely marinated in spiced yogurt and was served with mint chutney.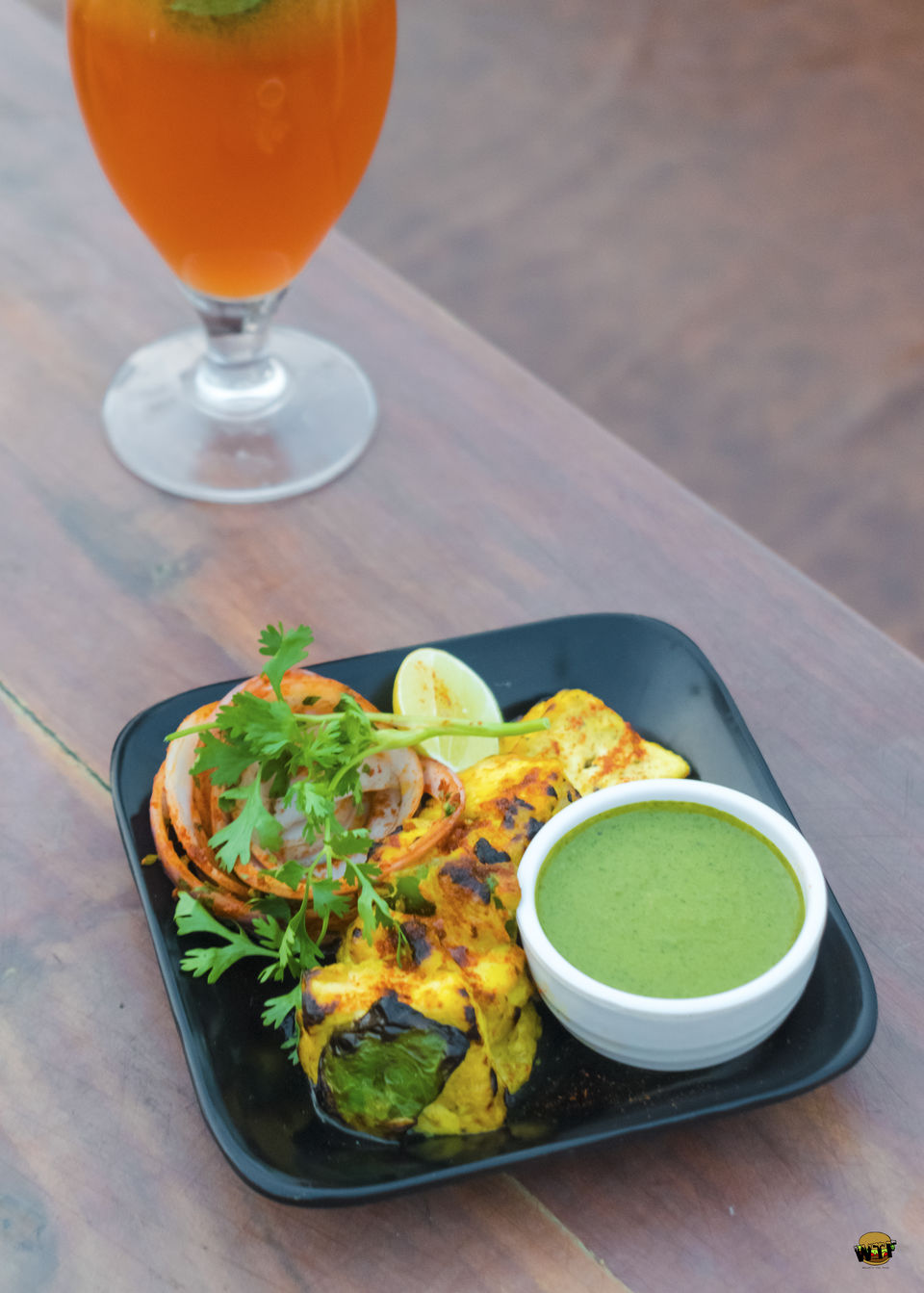 NON-VEG STARTERS:-
Afghani Chicken (Bob's Special) (185 INR):- One of their specials from the menu, Their Afghani Chicken contains tender and creamy chicken pieces which is marinated in malai and creamy yogurt.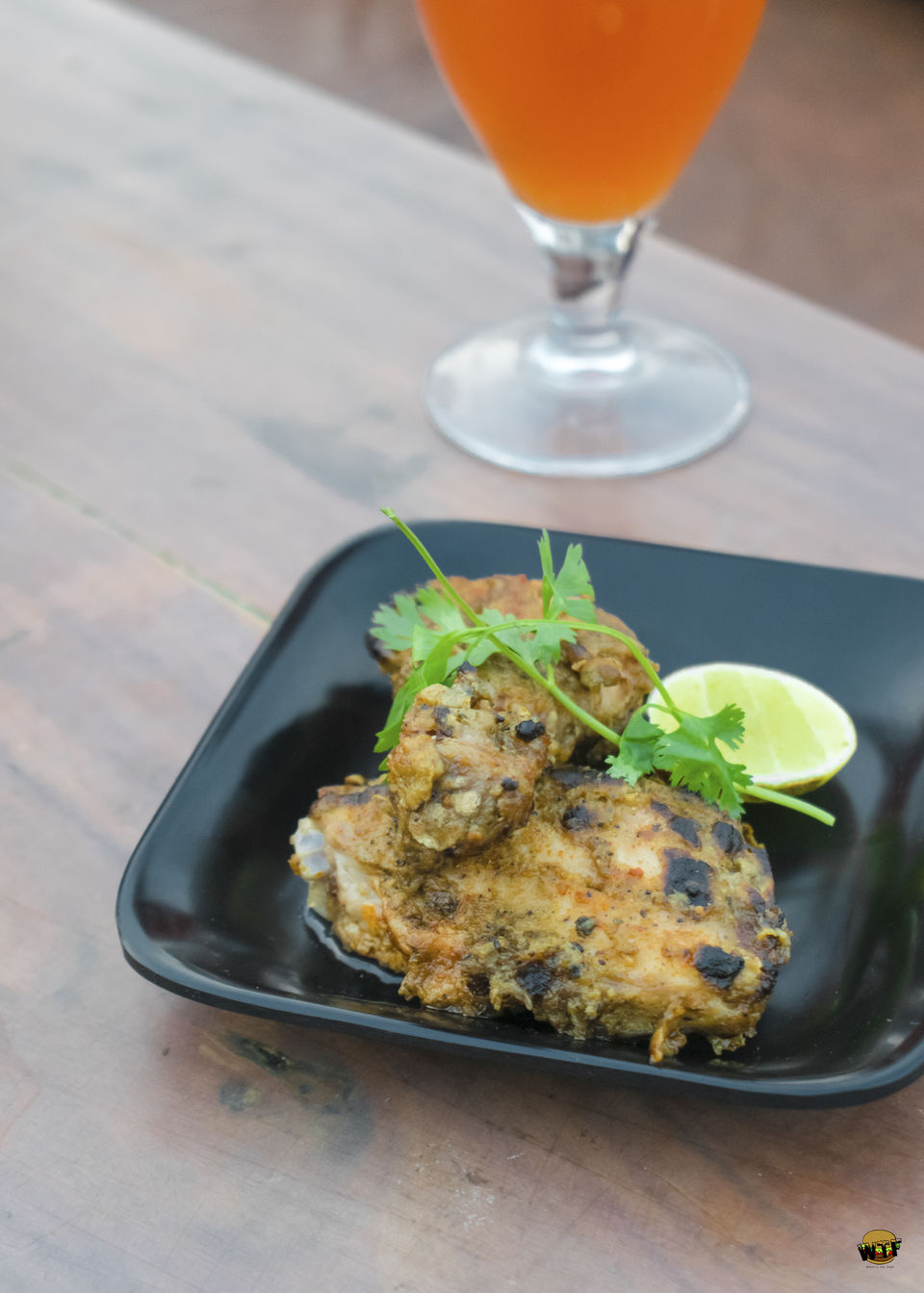 Chicken Samosa (155 INR):- One of the best things I've had that night, These chef special made samosas with minced chicken and served with a tangy chutney are just deliciously lip-smacking.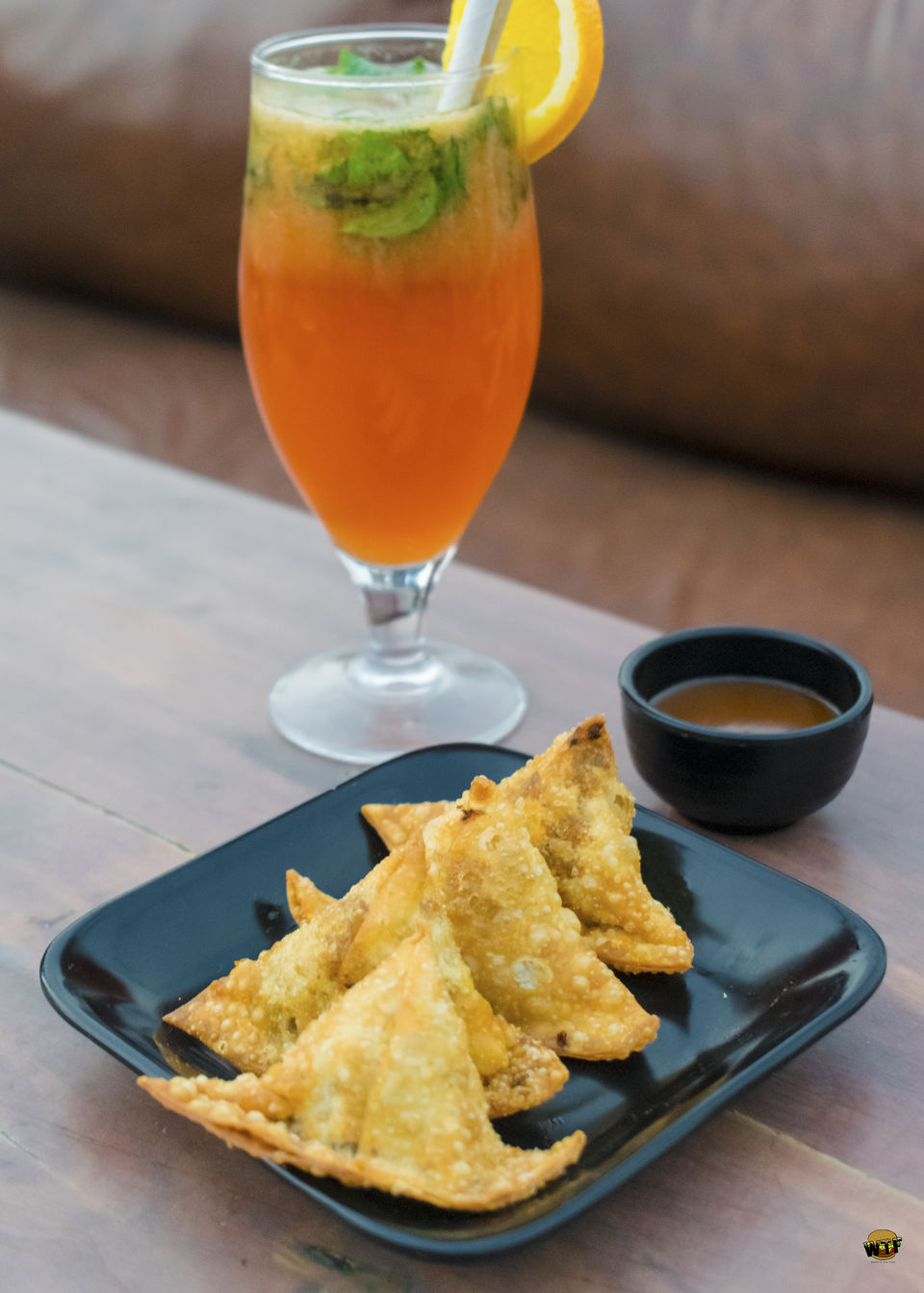 SEAFOOD STARTERS:-
Prawns Koliwada (220 INR):- If you don't know MY THING WITH PRAWNS, You don't know me, AT ALL. In other words, You can never go wrong with Prawns, with me. And, Don't even get me started on these deep-fried battered prawns that is marinated with simple spices and served alongside with mint chutney. I said DON'T.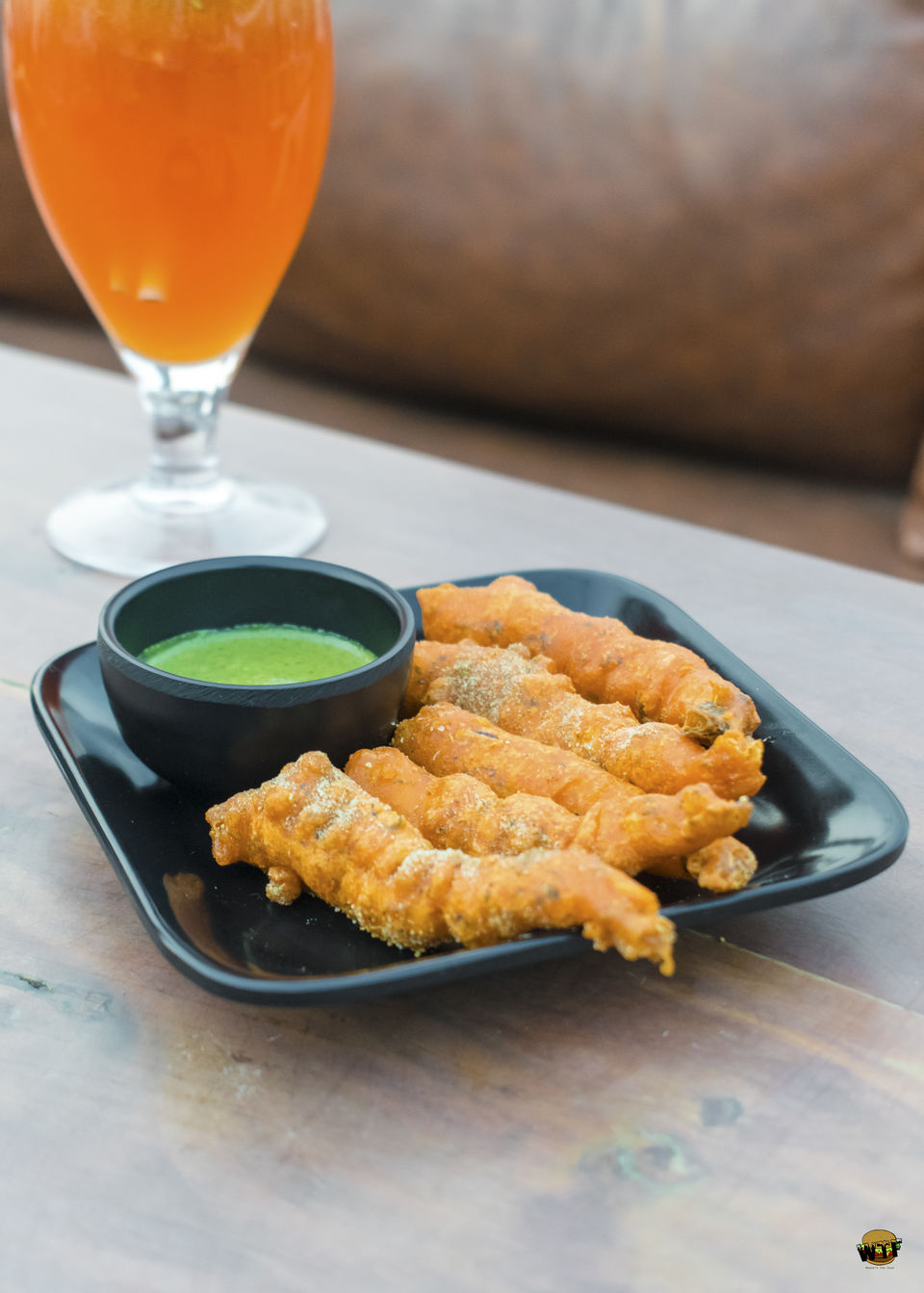 VEG MAIN COURSE:-
Veg Diwani Handi (135 INR):- This is a classic recipe filled with vegetables and flavours from spices. As the name suggests, Veg Diwani Handi is chopped mixed vegetables, spinach, baby corn, and mushrooms, all cooked together in a handi with onions, garlic, ginger and cashews. And, A Naan or A Roti is perfect to go along with it.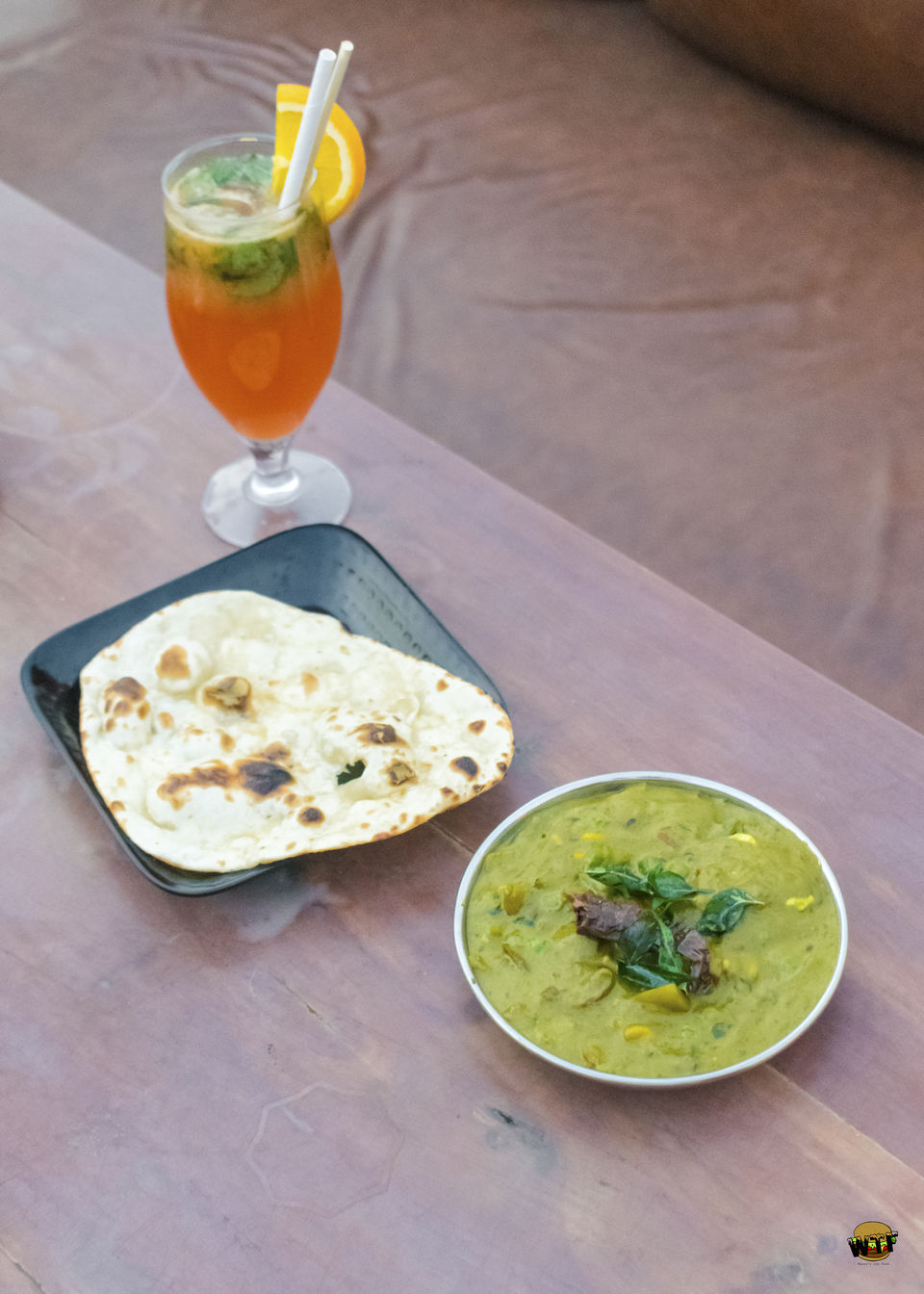 Paneer Butter Masala (140 INR):- Just as good as it looks, This rich and creamy preparation of paneer cubes in tomato, butter and cashew sauce has a lovely tang coming from the tomatoes and is slightly sweet with a creamy and velvety feel to it.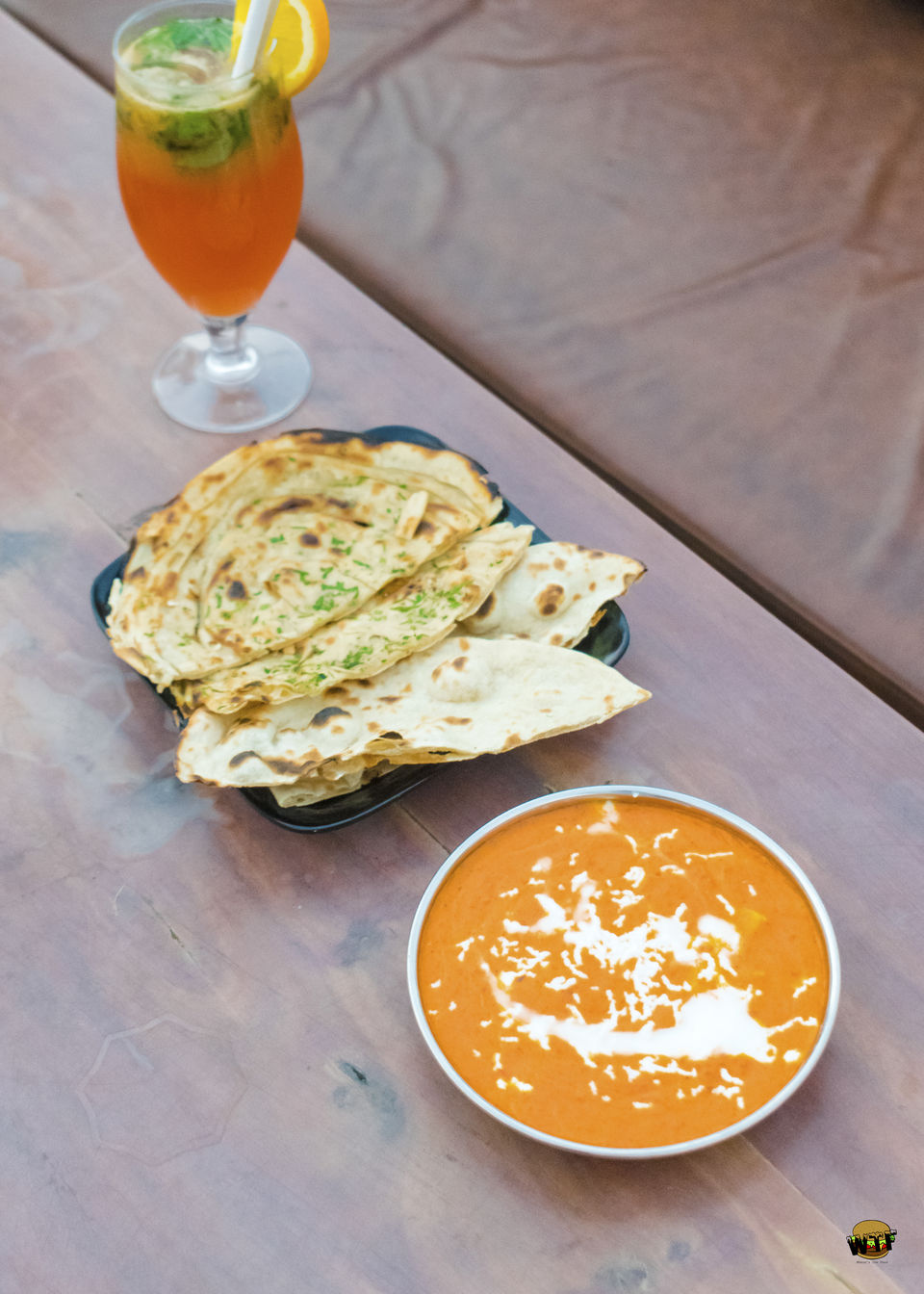 NON-VEG MAIN COURSE:-
Chicken Kheema Pav (155 INR):- Hands down this is the best from the we are talking about, While I don't know anyone who doesn't like Kheema, This minced chicken preparation that is cooked with a variety of extremely fragrant spices and served with butter pav is again the best of everything I had at BOB & Brews.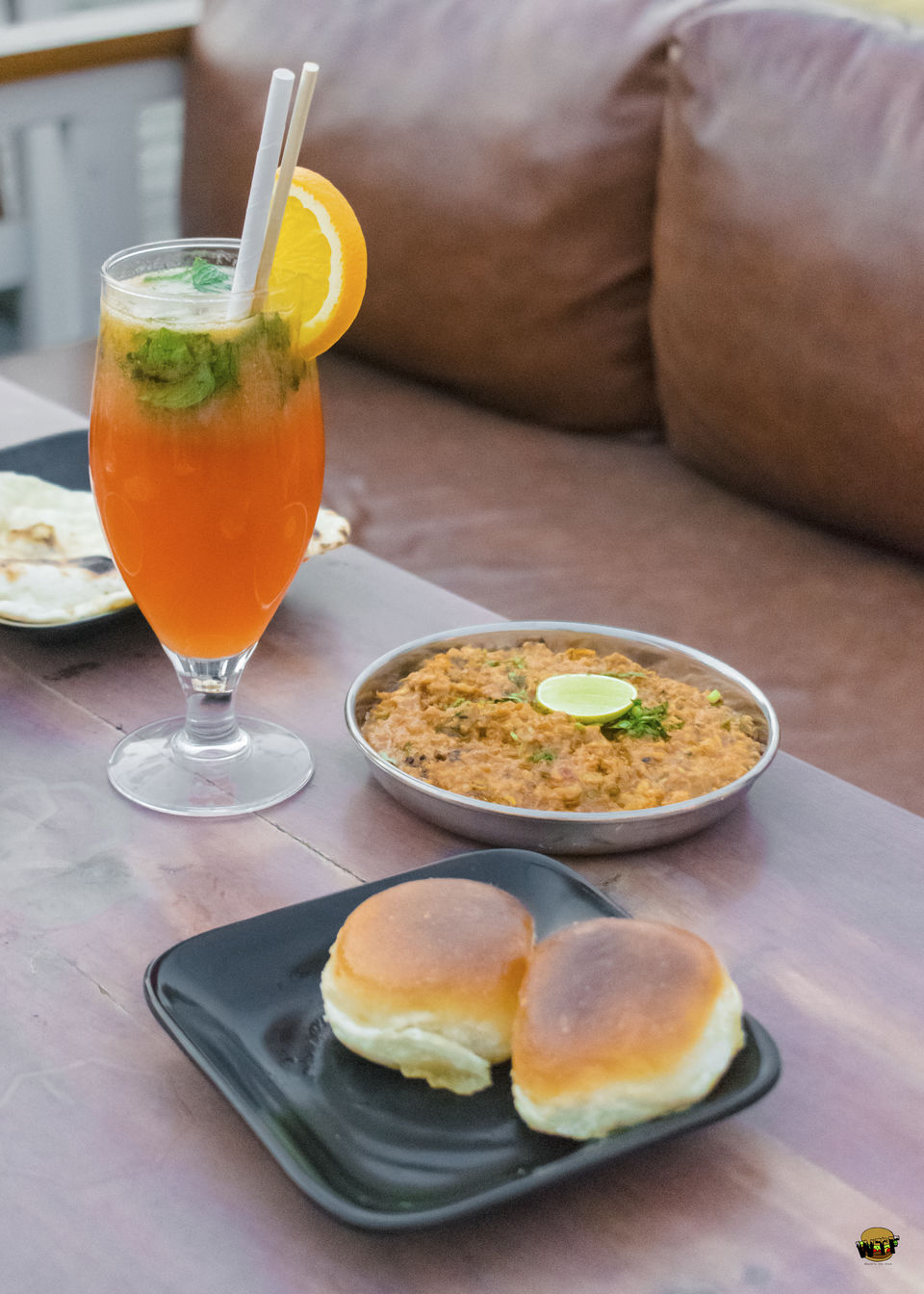 Prawns Masala (220 INR):- Let me repeat, All you need in this life is a little bit of love and a lot of Prawns (AS MUCH PRAWNS AS POSSIBLE). And, If that's not enough for you, Try them in this traditional spicy gravy style with onions, tomatoes, ginger, garlic and aromatic spices, and thank me later. And, It goes perfectly well with A Naan or A Roti.
DESSERTS:-
Caramel Custard (Bob's Special) (90 INR):- Just the perfect end to the evening! I think I've said it before that Caramel Custard is my feel-good dessert option, and this one just made feel a whole lot better than good. Don't believe me? Try yourself the next time you are here.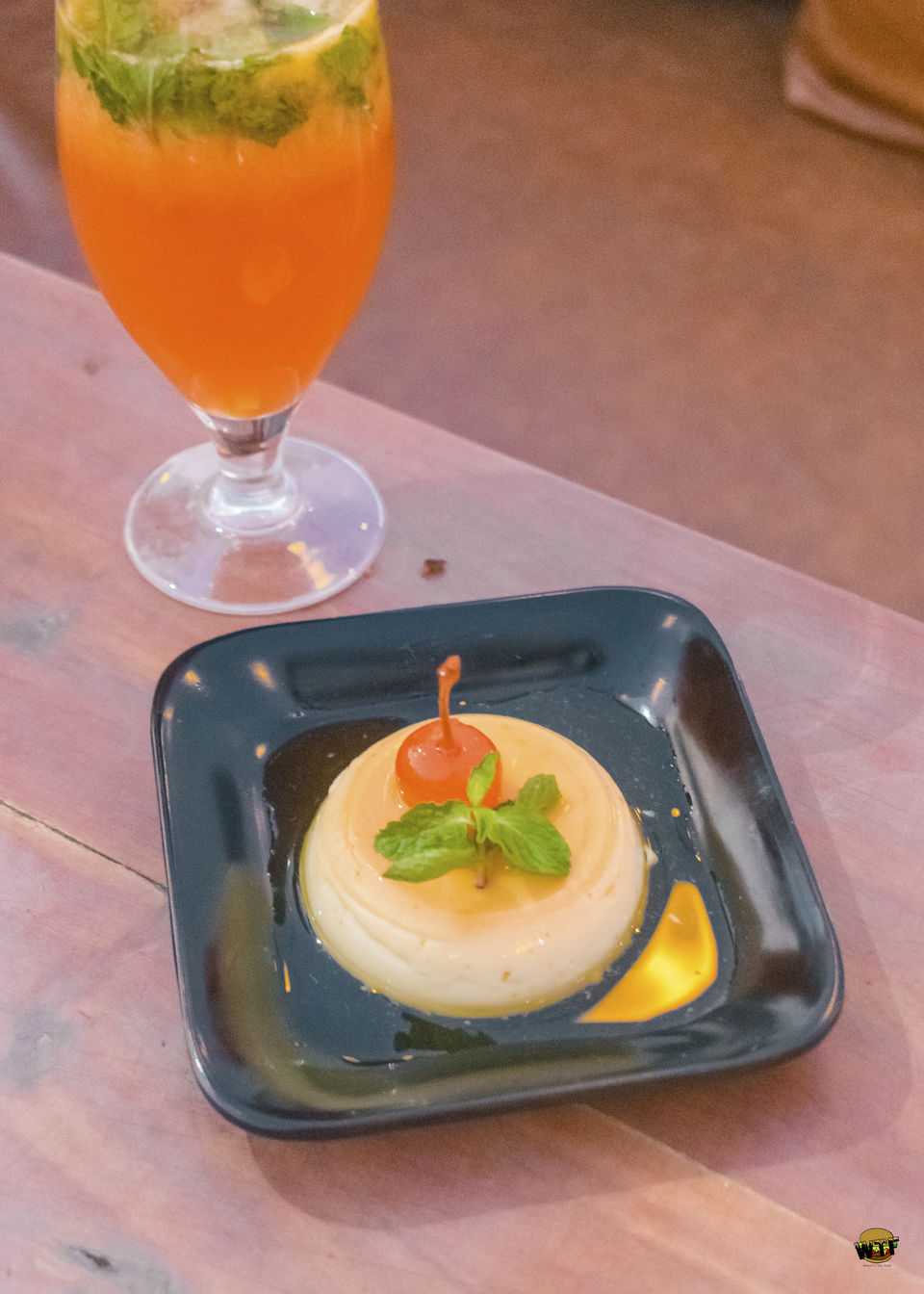 Along with the cozy ambience, courteous staffs and an open roof bar, BOB & Brews is a perfect place for a date, a corporate party, a family meal or if your birthday treat to your friends is long due, without making a big hole in your pocket. In other words, BOB & Brews has got your back with their delicious food, a pleasing ambience and an overwhelming service, and all without having to worry about going out of budget.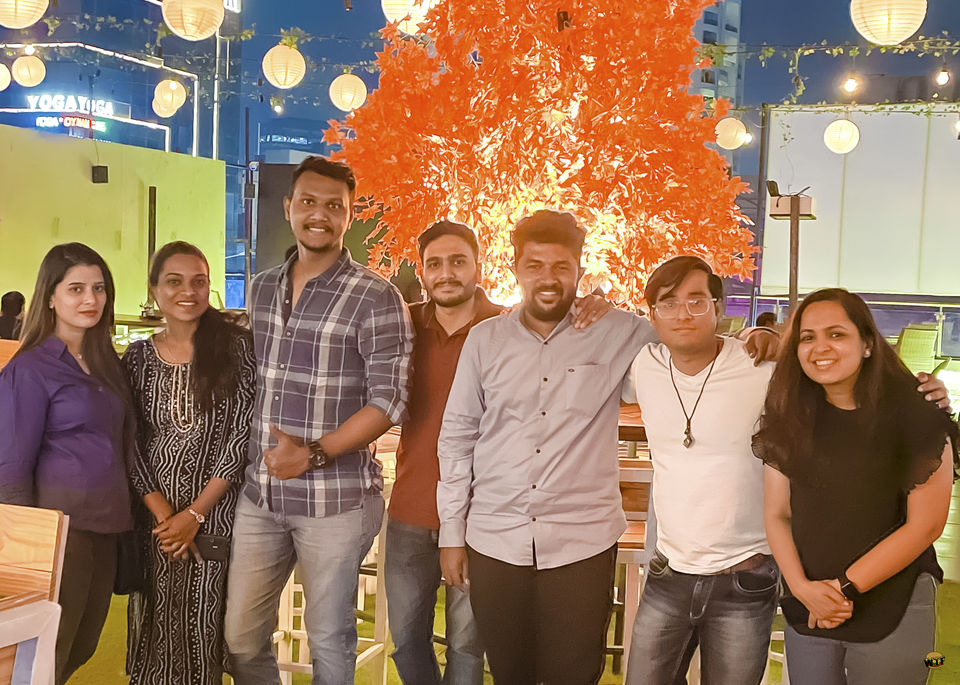 Thank You Team Milestone for extending the invite and Thank You Team BOB & Brews for hosting us.