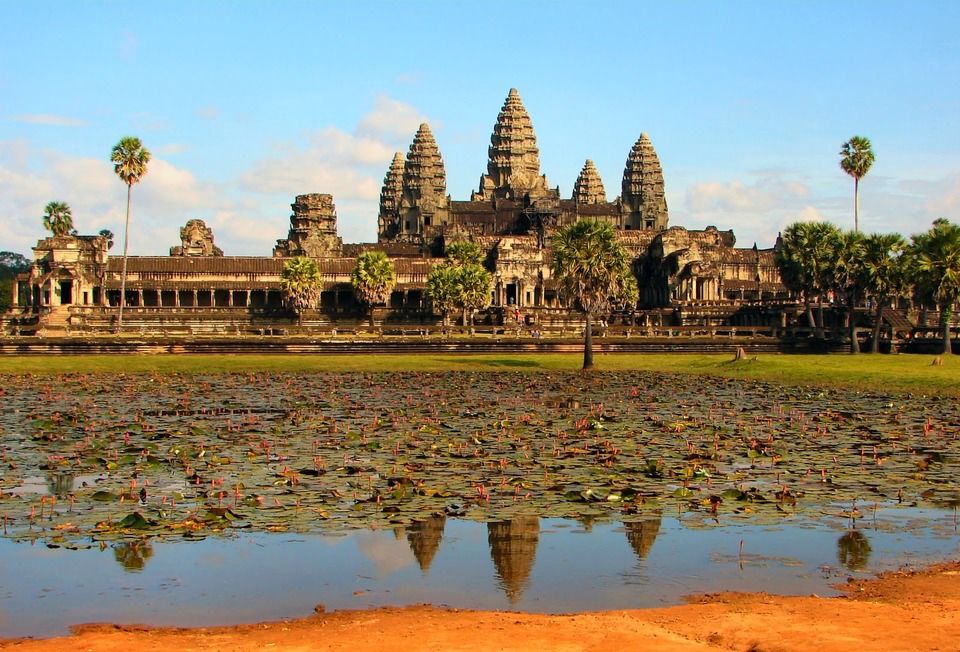 Vietnam holidays are a sheer assault on the senses (of the good kind) and the exotic beauty and treasures of the country have perpetually lured tourists from all over the world. The chaotic swarm of bikes, the multitude of bowls of steaming pho, hawkers with their quintessential conical hats, mini pagodas everywhere, magical limestone islands, makeshift stalls selling the best coffee and beer, colourful shops lined with snake wine and watercolour paintings and a plethora of glitzy clubs and boutique hotels collectively make sure travellers are addicted to Vietnam. Moreover, with fragments of a ravaging war and some wonderfully resilient locals, the country is full of heart-warming and heart-wrenching stories, all of which deserve attention. The many places to visit in Vietnam are dynamic to the core and every facet is more beautiful than the other. The country is therefore an unparalleled tropical experience.
For a lot of people, Cambodia is composed of exoticized visions and ideas of South East Asia and perhaps the fact that it is home to one of the most resplendent Hindu temples on this planet. However, there is so much more to the country than meets the eye. The places to visit in Cambodia are a delightful amalgamation of experiences and emotions; right from the ancient ruins of the Angkor Wat complex, the harrowing, heart-breaking anecdotes of a genocide that wiped out an entire nation, fascinating stone architecture and mysterious ruins to the amiable tuk tuk drivers and locals, monks in their orange robes emanating all the tranquillity in the world, multiple bowls of amok , glitzy hotels and a rapidly advancing modern lifestyle. For seasoned travellers, Cambodia will be a pilgrimage, an adventure and a thoroughly relaxing holiday rolled into one.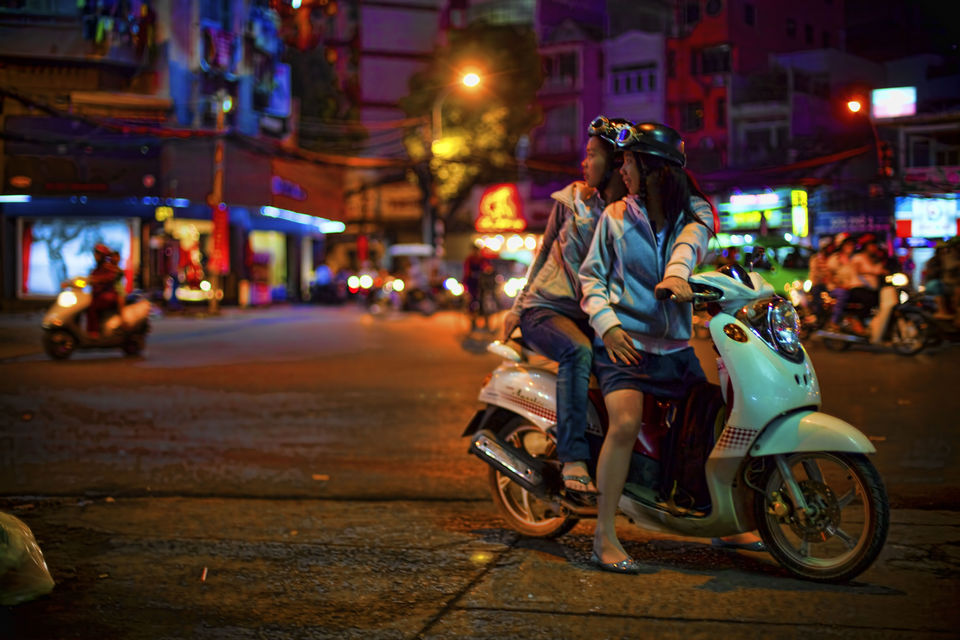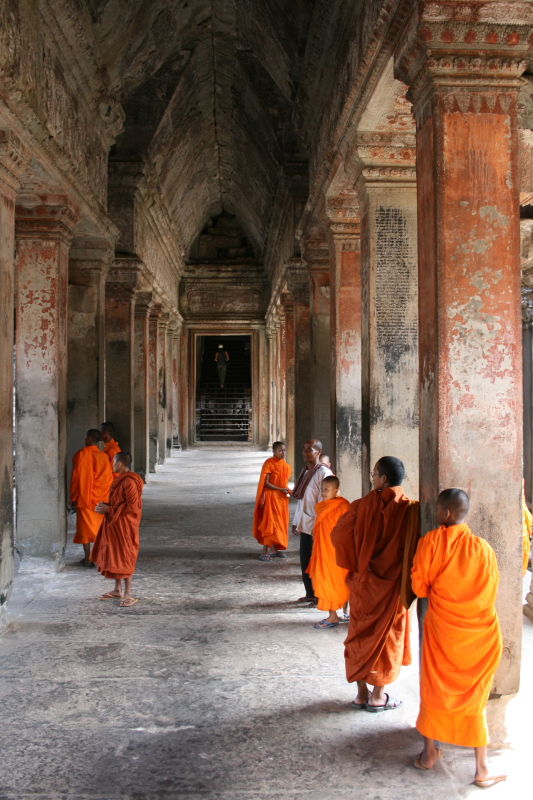 Image Credit : Carlos
Getting Around in Vietnam and Cambodia
When in Vietnam, you will majorly have to depend on buses and trains in order to travel across the country. However, they aren't the most relaxing ways to travel and you could therefore rent a car if you are willing to spend more. Most cities in Vietnam have motorbike taxis (xe om) and cyclos in order to help you get around. However, be wary of the cyclo drivers as they often overcharge. You also have the option of taking a metered taxi or a public bus.
While buses are the easiest ways of getting around Cambodia, renting a bike in order to explore the Khmer Kingdom is a different experience altogether. Moreover, several domestic flights connect the cities of Phnom Penh and Siem Reap. In order to look around the cities, take the tuk tuks or remork-motos. Cyclos and motorcycle taxis, just like the ones in Vietnam, are also available. However, bargaining with the drivers is a mammoth task.
The gateway to the magnificent temples of Angkor, regular flights from Bangkok fly into the city of Siem Reap. The airport is around seven kilometres from the city centre and you can take taxis or a remork-moto in order to go into town. However, the wisest thing to do is to ask your hotel to arrange a pick-up for you.
Amazing Things to Do in Siem Reap
1. One of the most vital places to visit in Cambodia, the province of Siem Reap serves as a bridge that travellers take in order to explore the magnificent ruins and temples of Angkor Wat and Angkor Thom, easily the most popular UNESCO world heritage site. The animated stone faces at Bayon, Angkor Thom wonderfully complement the complex structure and intricate carvings of Angkor Wat.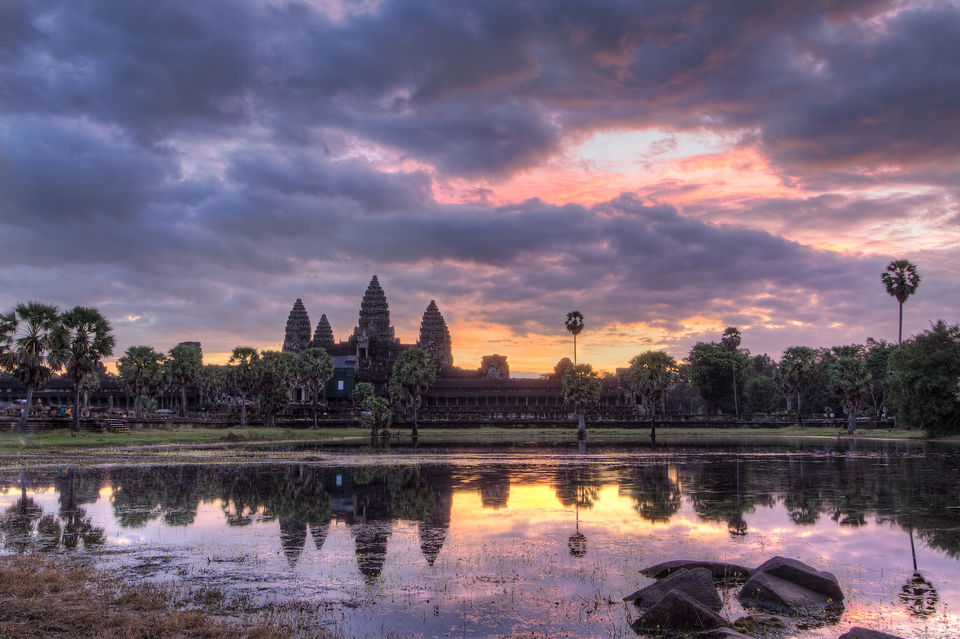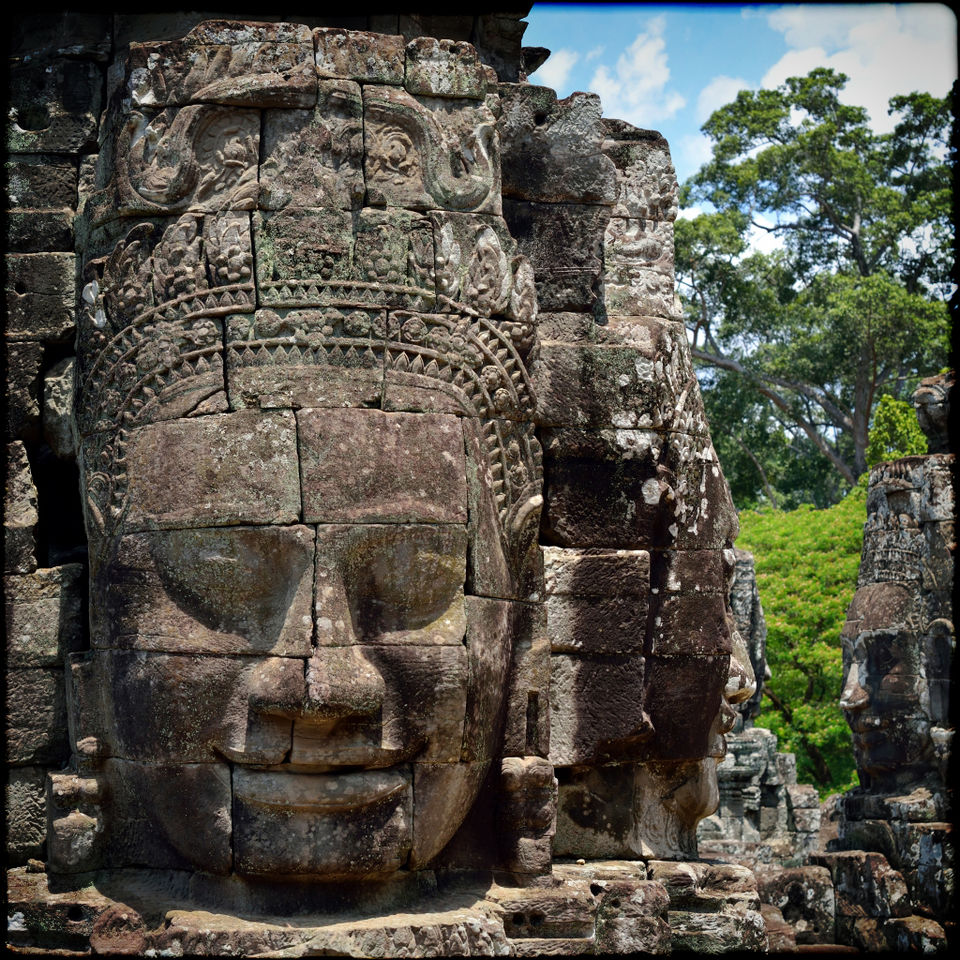 2. Ta Prohm immediately brings to mind images of the blockbuster 'Lara Croft: Tomb Raider' because this is where the Angelina Jolie starrer was shot. With gigantic trees emanating out of the ruins, the temple has a certain air of eeriness and absolutely needs to be explored.
Best Rated Places to Stay in Siem Reap
1. Shinta Mani Club - Rs. 13962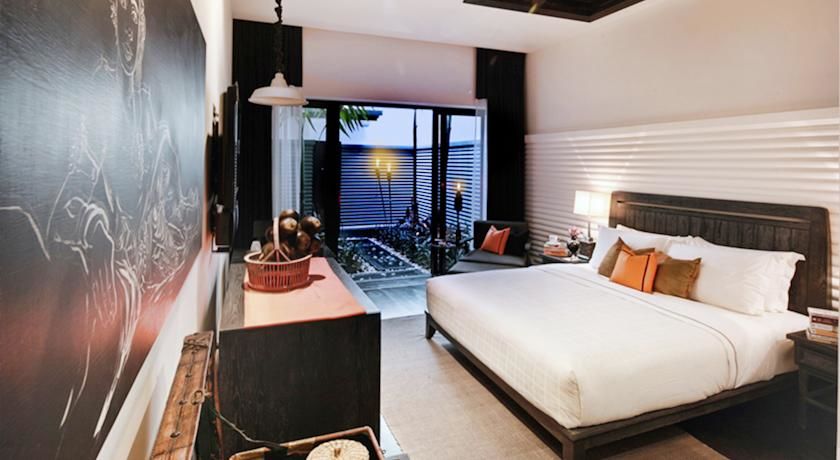 2. The Privilege Floor @Borei Angkor - Rs. 9340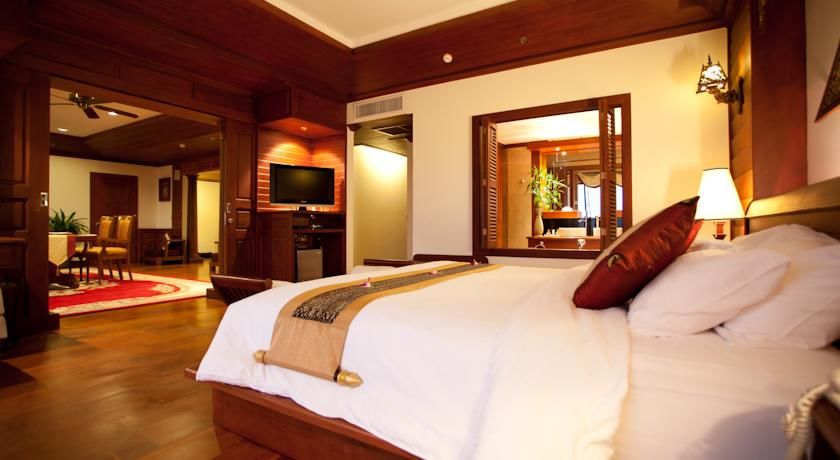 3. Welcome To La Residence Blanc - Rs. 3344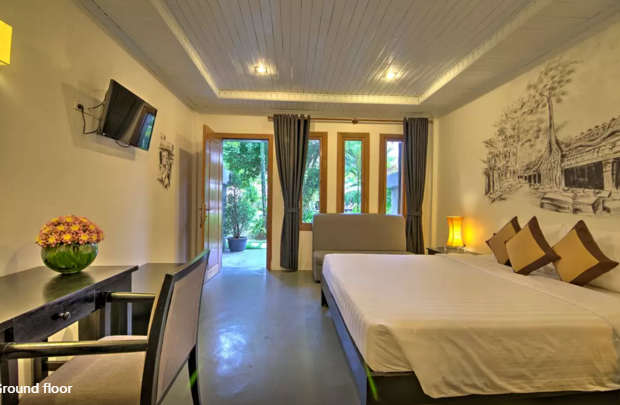 4. Royal Crown Hotel & Spa - Rs. 2741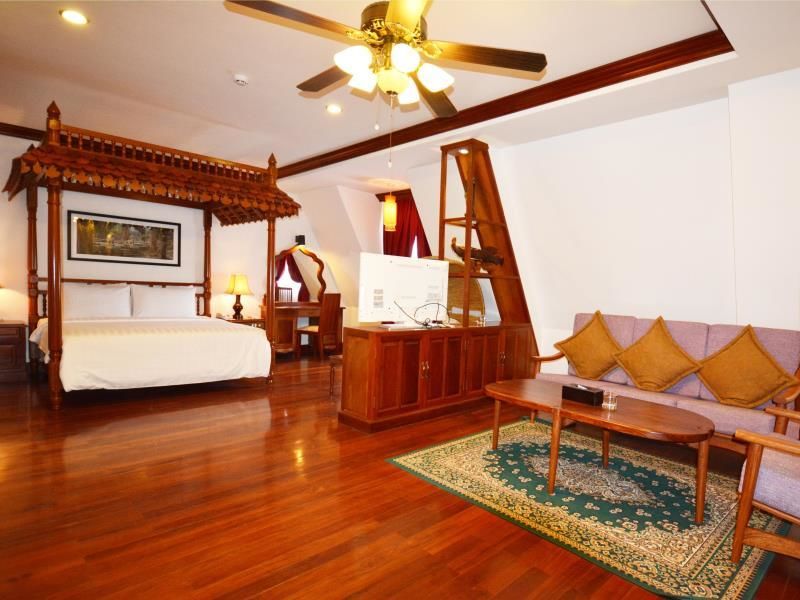 Best Rated Places to Eat in Siem Reap
1. Damnak Lounge Fine Dining - A part of the Lotus Blanc Resort, Damnak Lounge serves fancy Khmer and Western cuisine and is a thoroughly unforgettable dining experience. You should ideally reserve a table.
2. Haven - Haven is perhaps one of the most beautiful restaurants in Siem Reap and the garden setting only adds more charm to this place. The food served here is honest and excellent.
A fairly decent road links Siem Reap to the bustling city of Phnom Penh and the best thing to do is to take a long distance bus the tickets for which need to be bought well in advance. Check with your hotel or travel agency or book your tickets on the websites of Giant Ibis or Capitol Tours. The journey should be roughly seven hours long and mostly pleasant.
Amazing Things to Do in Phnom Penh
1. Home to the King of Cambodia, the Royal Palace is probably the most magnificent thing about the city of Phnom Penh and perpetually shines in all its amber glory. The Throne Hall and the Silver Pagoda are open to the public and their beauty makes the Royal Palace one of the most essential places to visit in Cambodia.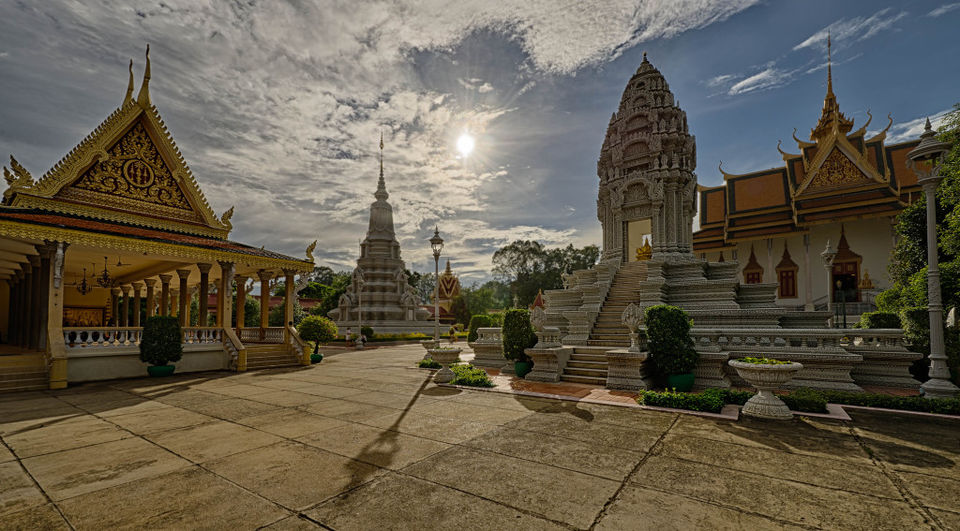 2. The Cambodian Genocide, replete with all its brutality and mercilessness is unfortunately a major blank page in history and the Tuol Sleng Genocide Museum documents just that. The former high school was used by Pol Pot's Khmer Rouge in order to torture innocent Cambodians and eventually exterminate them in the several 'Killing Fields' spread across the country. The experience is greatly disturbing.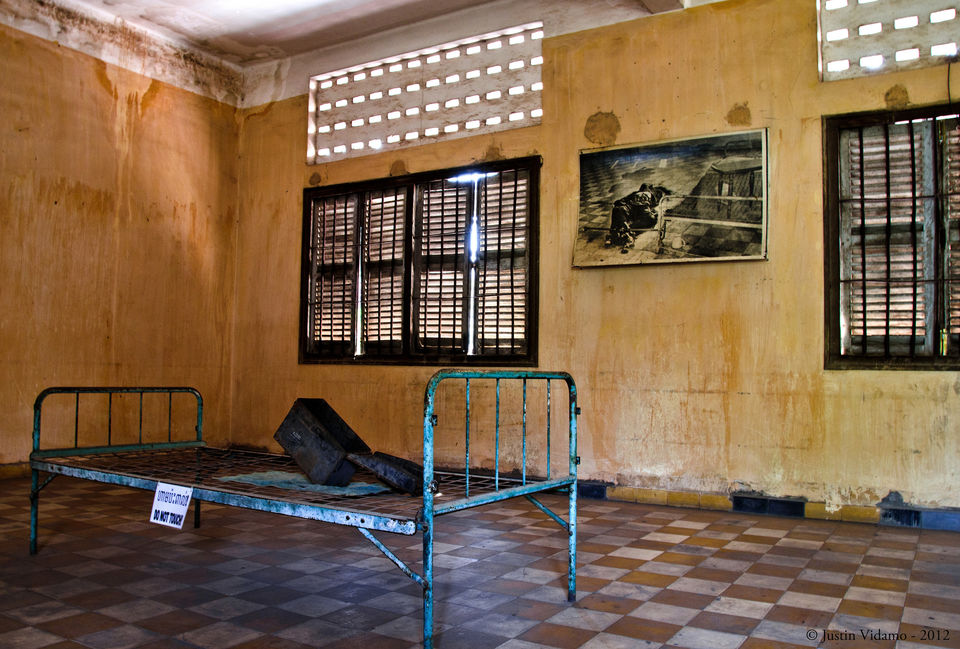 3. Visit the Killing Fields of Choeung Ek in order to witness mass graves and real human skulls, bones and shreds of cloth which were the result of the aforementioned extermination. You will leave with a lump in your throat.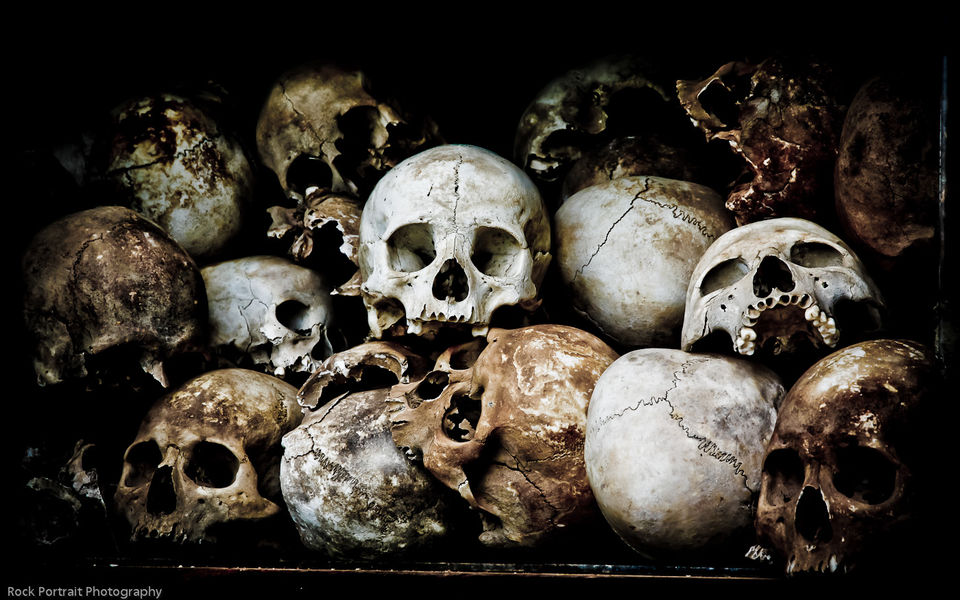 4. Yet another drawcard of the country, the Independence Monument marks Cambodia's independence from France. Moreover, the park nearby is perfect for picnics and this therefore is the happiest of places to visit in Cambodia.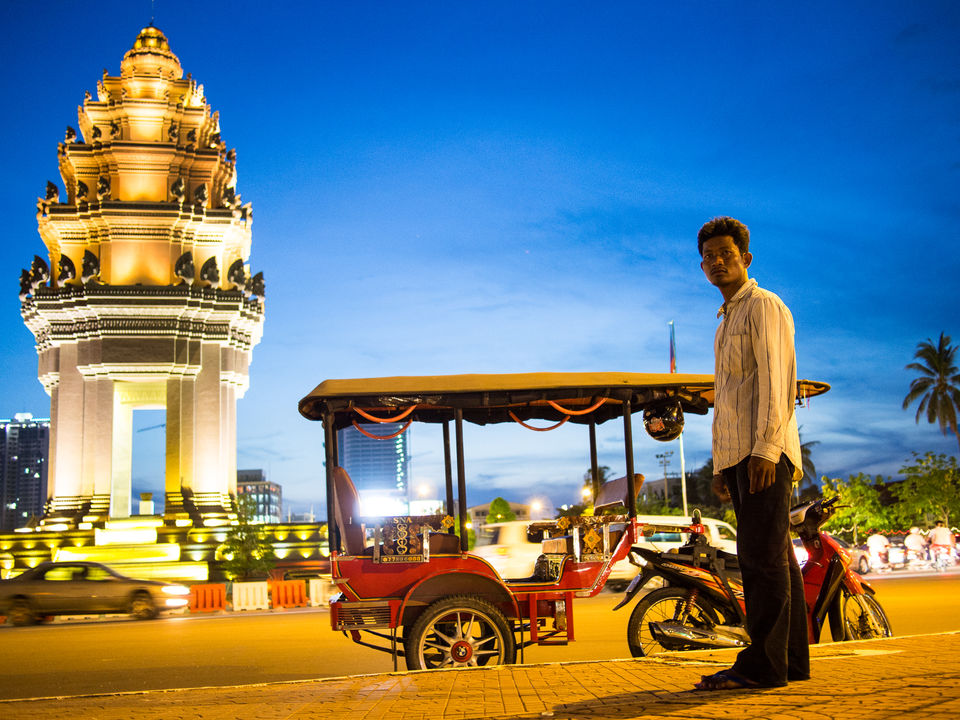 5. The Wat Phnom Temple is a Buddhist temple situated on top of an artificial hill and is the tallest in the city of Phnom Penh. The paintings inside are impossibly beautiful.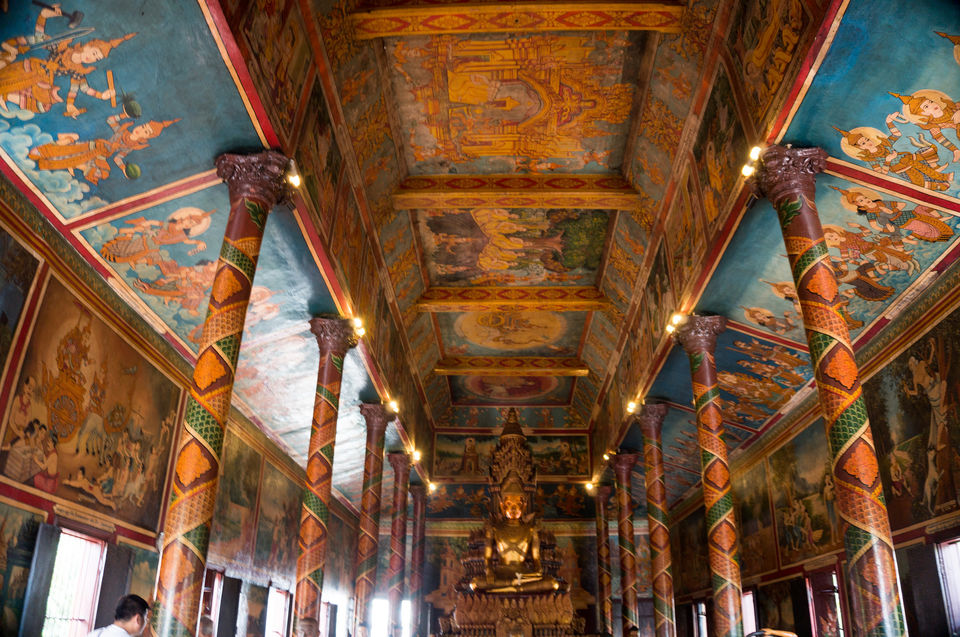 Image Credit : jipe7
Best Rated Places to Stay in Phnom Penh
1. La Maison d'Ambre - Rs. 6672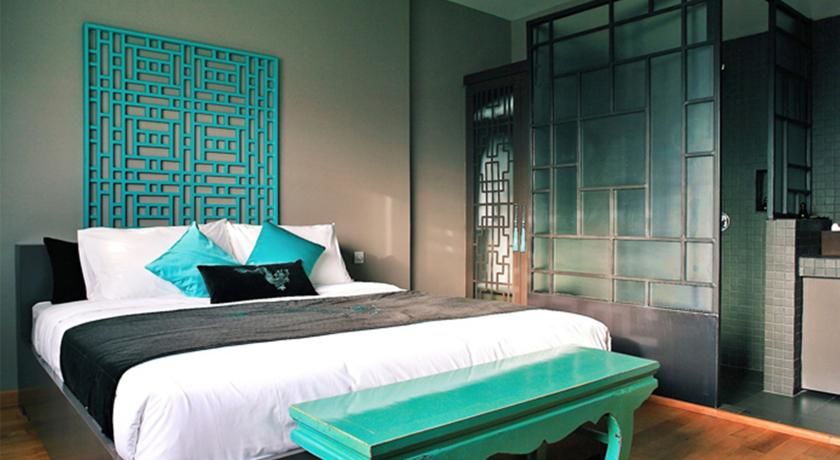 2. The Plantation Urban Resort and Spa - Rs. 5271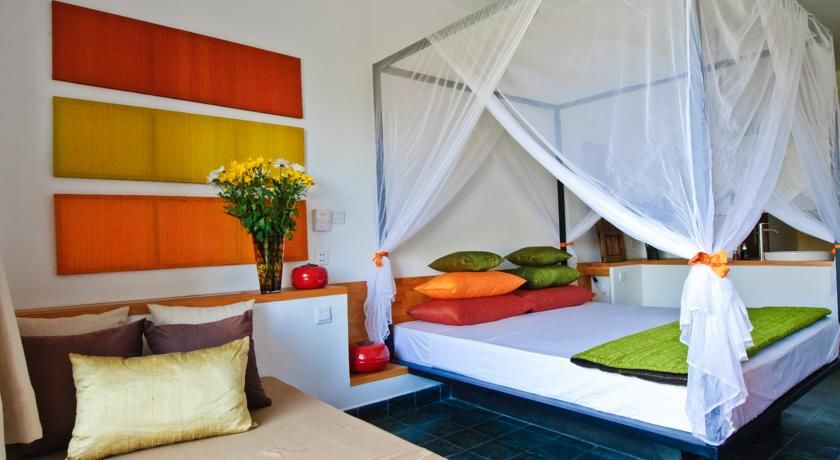 3. White Mansion Boutique Hotel - Rs. 3749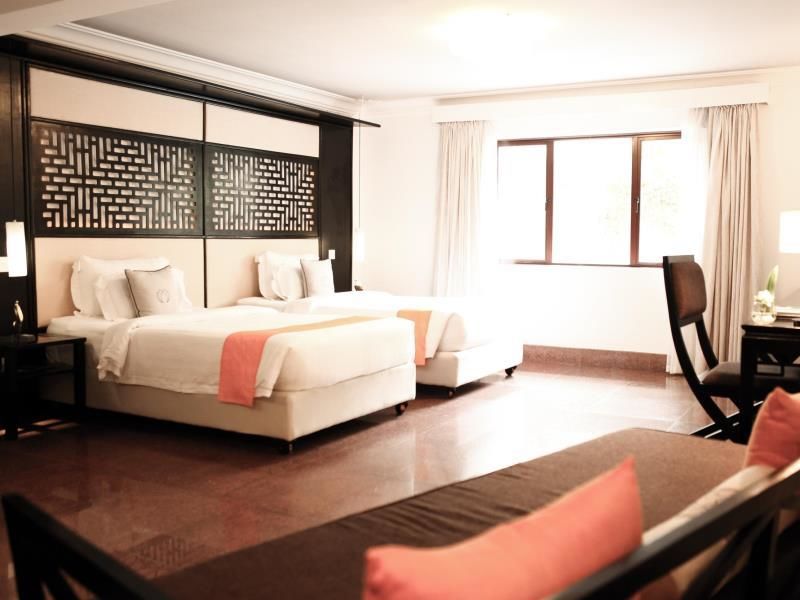 4. Stunning Khmer Modern Loft - Rs. 3076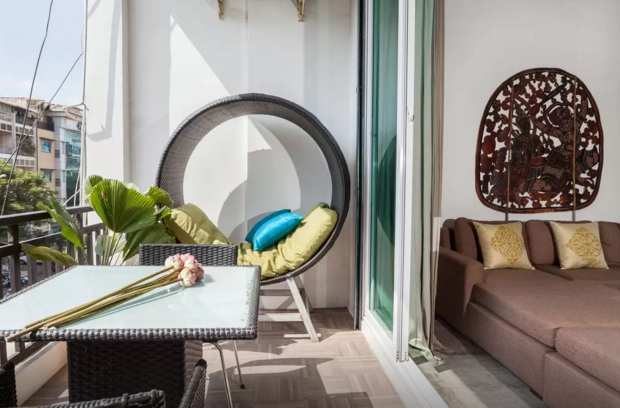 Best Rated Places to Eat in Phnom Penh
1. Le Saint Georges - A beautiful French bistro, Le Saint Georges is popular for its fantastic food and remarkable service. The fare is as authentic as it could possibly get.
2. Topaz - A high-end, elegant restaurant with a romantic ambience, Topaz serves French cuisine. The wine selection is as good as the food.
You could either take a long distance bus (with the added thrill of a border crossing) in order to get to the former pearl of the orient from Phnom Penh, or take a short and direct flight to Ho Chi Minh City, the tickets for which need to be booked in advance in order to save money.
Amazing Things to Do in Ho Chi Minh City
1. Very few museums document the atrocities of war with wonderful precision and the War Remnants Museum in Ho Chi Minh City is one of them. One can witness US bombs, weapons and vehicles right outside the complex while the photographs inside illustrate the brutality showered on innocent people during the Vietnam War by virtue of bombing and napalming. This is one of the most important of places to visit in Vietnam.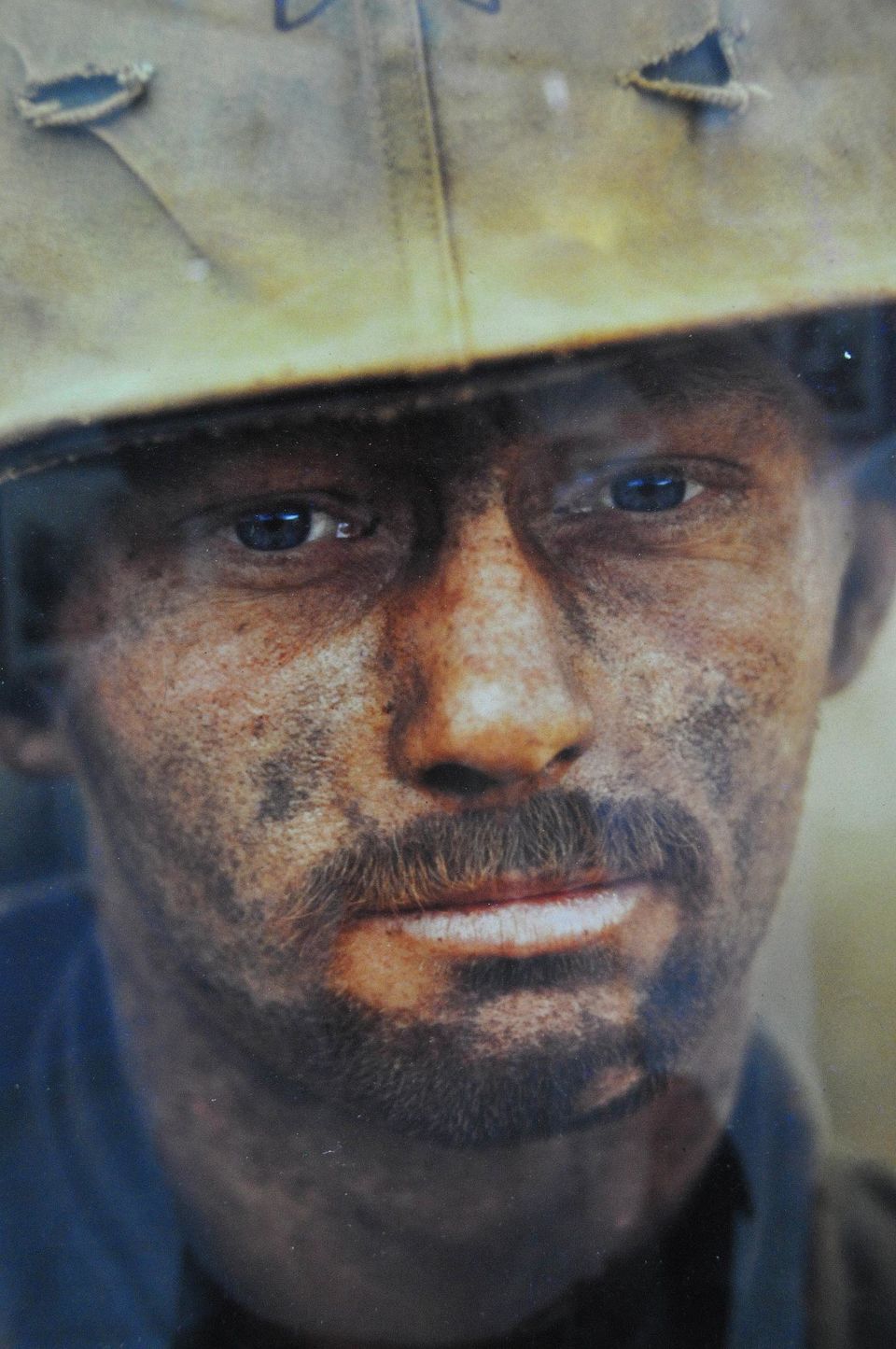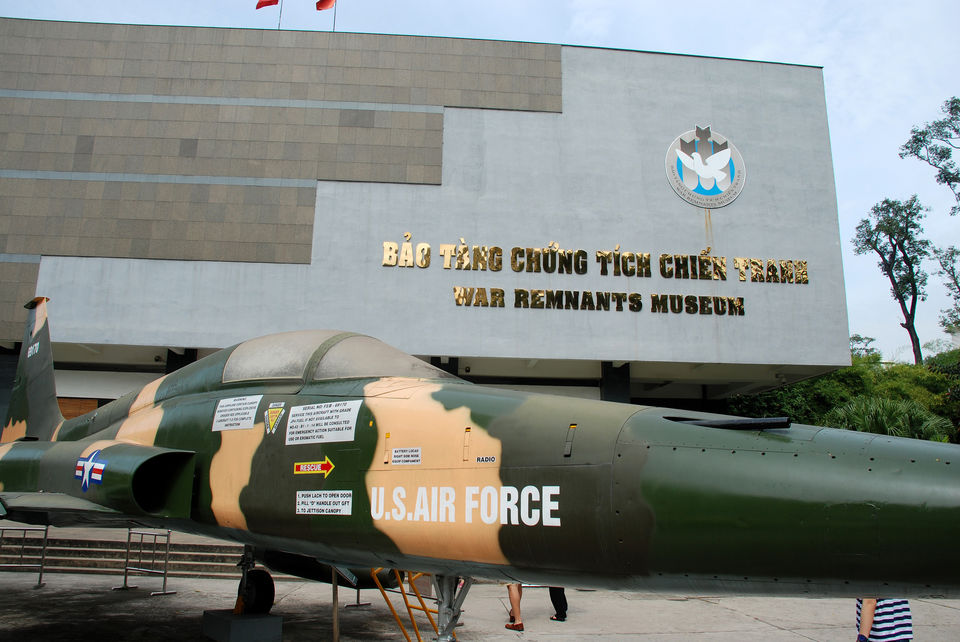 2. Vietnam holidays are incomplete without visiting the massive Ben Thanh market in Ho Chi Minh City. Right from spices, medicines, alcohol, candies fruits and vegetables to clothing, watches, shoes, bags perfumes, cheap cosmetics and jewellery, you only have to think of something in order to find it here. Bargain as much as you possibly can.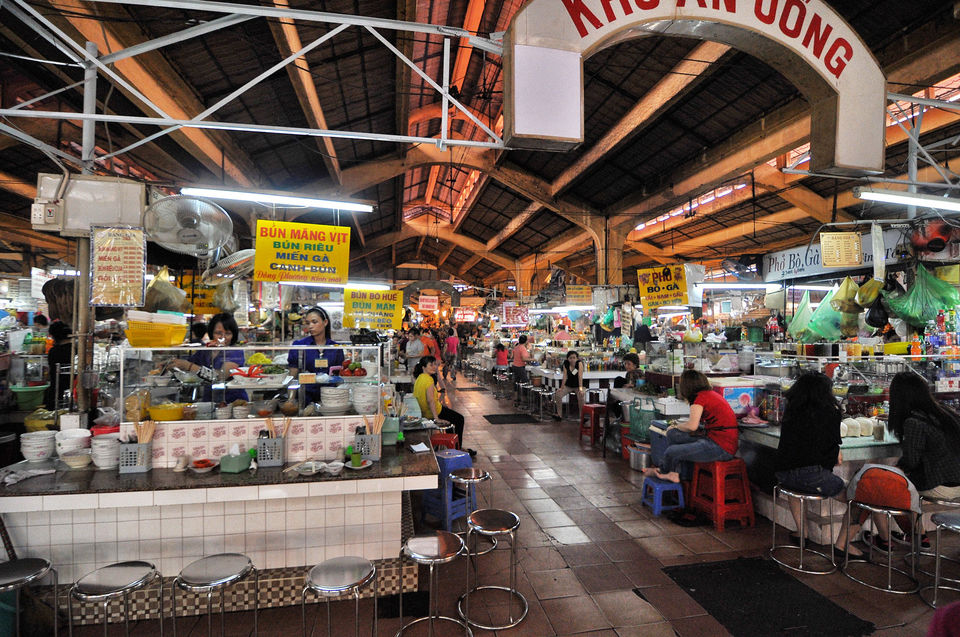 Image Credit : Bo Tony
Best Rated Places to Stay in Ho Chi Minh City
1. Rex Hotel - Rs. 9599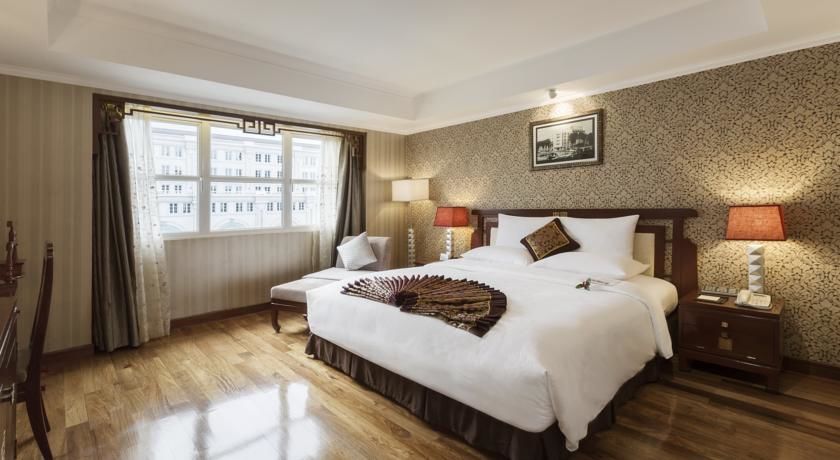 2. Grand Hotel Saigon - Rs. 8500
3. Roseland Corp Hotel - Rs. 3276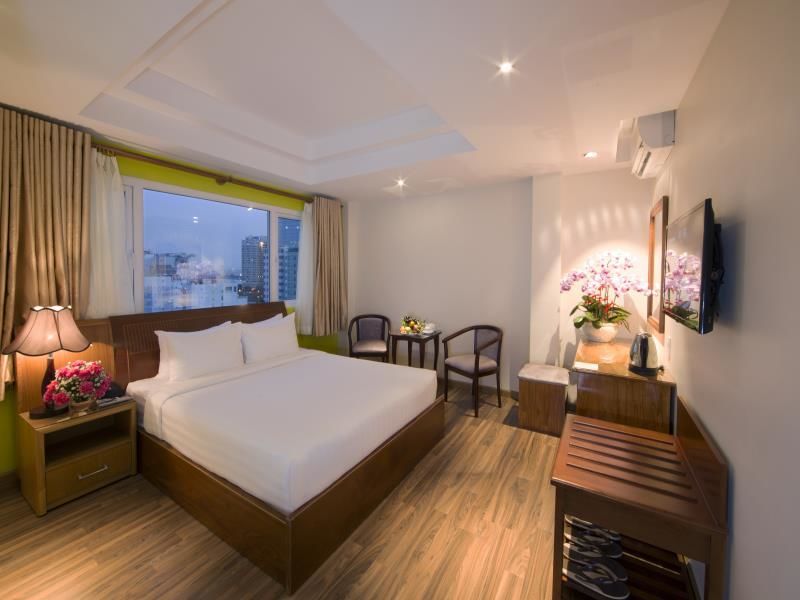 4. New! Apt Near Central HCMC& Balcony - Rs. 1672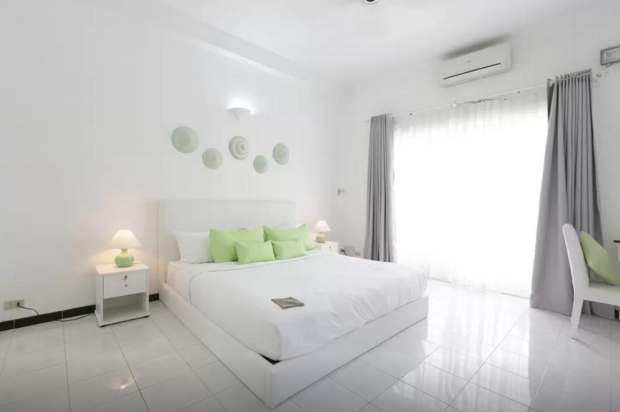 Best Rated Places to Eat in Ho Chi Minh City
1. Noir - Noir is perhaps the most unique dining experience you will ever have because you get to sample your (delicious) food in absolute darkness, focusing on the taste, texture and smell. Moreover, interacting with the specially-abled staff will only enrich your memories of this place.
2. La Villa French Restaurant - Easily one of the best French restaurants in Ho Chi Minh City, La Villa is an absolute gastronomic delight.
The best idea to get to the haven of the dragons, Ha Long Bay is to take an organized tour from Ho Chi Minh City/ Hanoi which covers all of your transport, stay, food and excursions. An experienced guide will show you around and will be a constant companion during your comfortable river cruise.
Amazing Things to Do in Ha Long Bay
1. The 'Hang Sun Sot' or the Surprise Cave houses a popular symbol of fertility, a phallic rock illuminated by a neon pink light which is interestingly known as 'Cock Rock'. The views of Ha Long Bay from the top are the most arresting of them all and this cave is therefore one of the most exciting places to visit in Vietnam.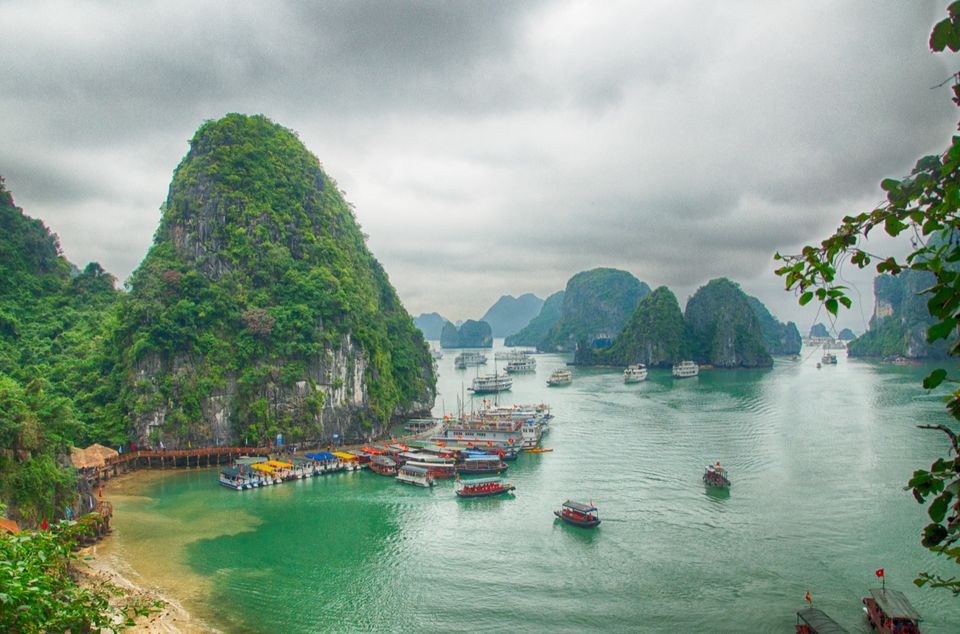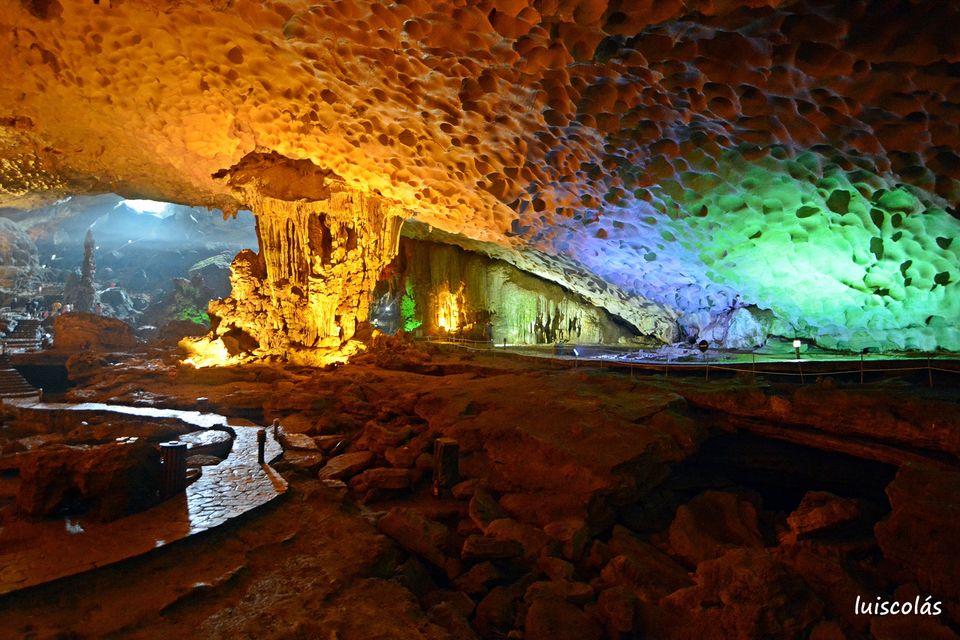 2. Make the most of your Vietnam holidays by exploring the impossibly pretty Cat Ba Island, the largest island in Ha Long Bay. It is absolutely perfect for those who love climbing, kayaking, hiking and fishing.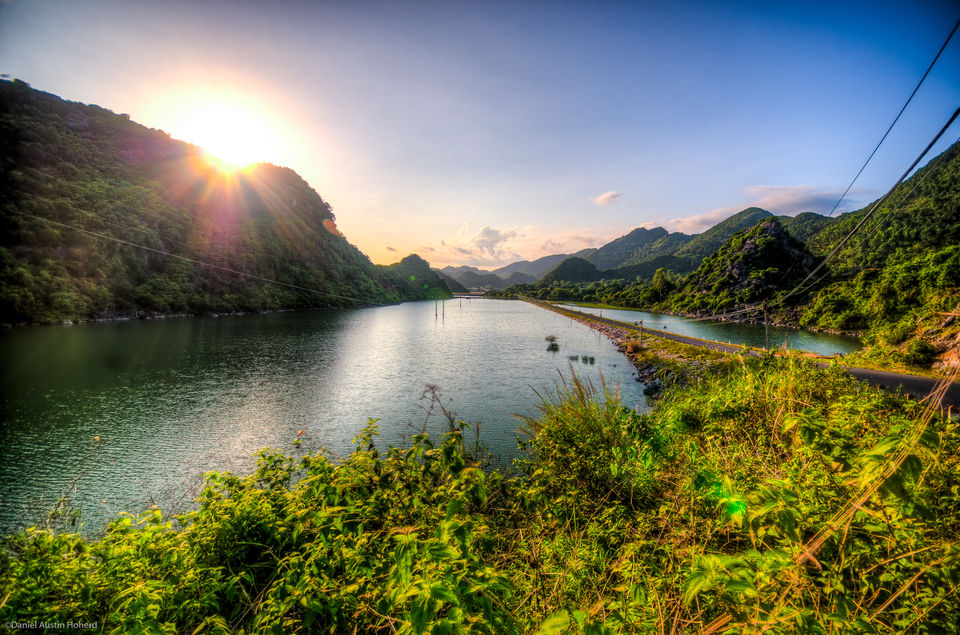 3. Go kayaking in order to soak in the real beauty of Ha Long Bay and perhaps even listen to the stories of a local Loch Ness monster. This storybook, ethereal paradise will pamper and captivate you in ways like no other.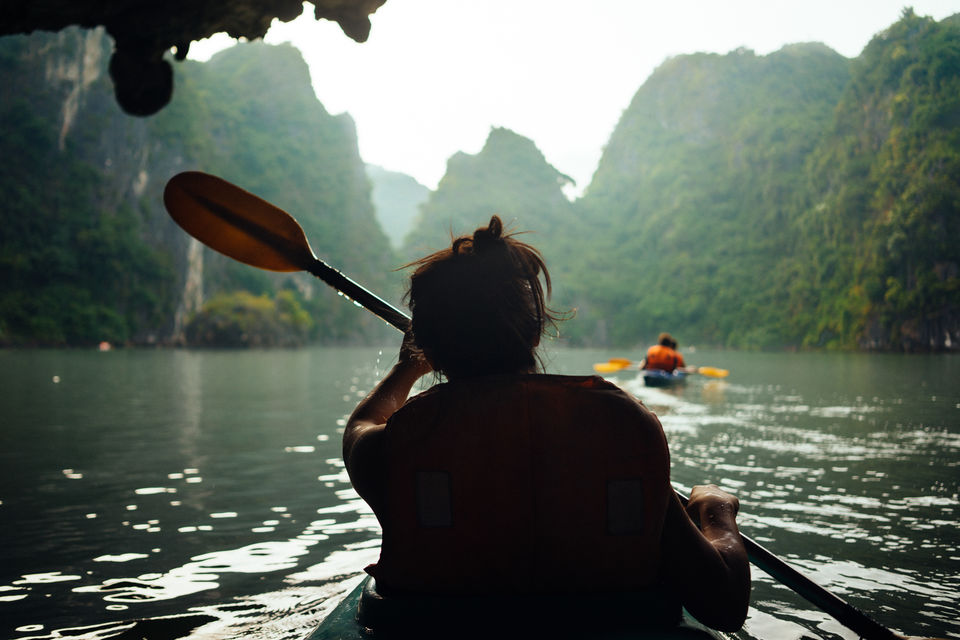 Best Rated Places to Stay in Ha Long Bay
1. Imperial Classic Cruise - Rs. 12943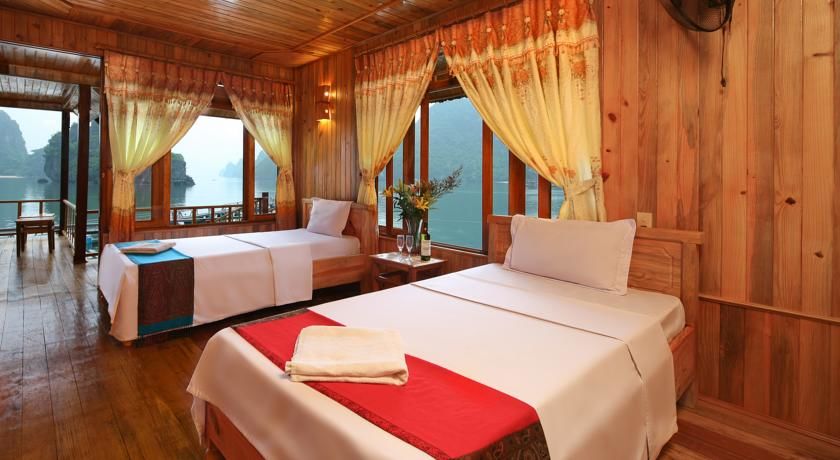 2. Halong Annam Junk - Rs. 11339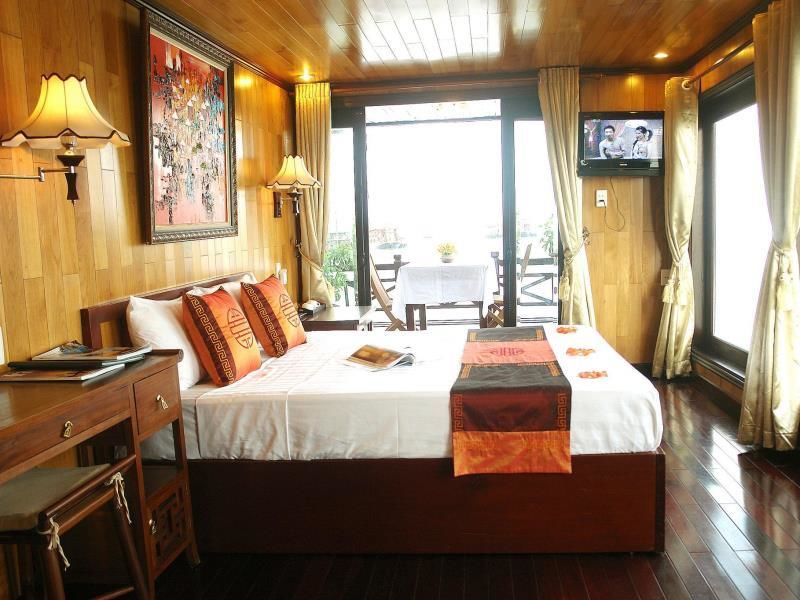 3. 2 Days 1 Night on 3-star Cruise - Rs. 6019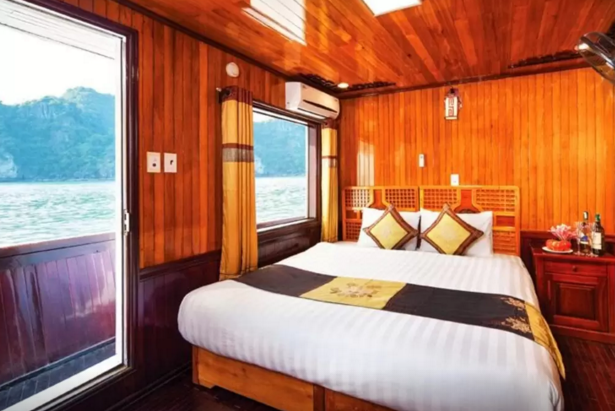 Take a five hour bus from Ha Long Bay to the beautiful city of Hanoi. You can buy tickets in advance for around 10USD and you will be dropped off at the Old Quarter in Hanoi.
Amazing Things to Do in Hanoi
1. The Ho Chi Minh Mausoleum Complex houses the Ho Chi Minh's Mausoleum, Ho Chi Minh's Stilt House, the Presidential Palace and the Ho Chi Minh Museum. This grand concrete structure is the most important of all places to visit in Vietnam because it is home to the preserved pale, delicate body of the revolutionary leader Ho Chi Minh.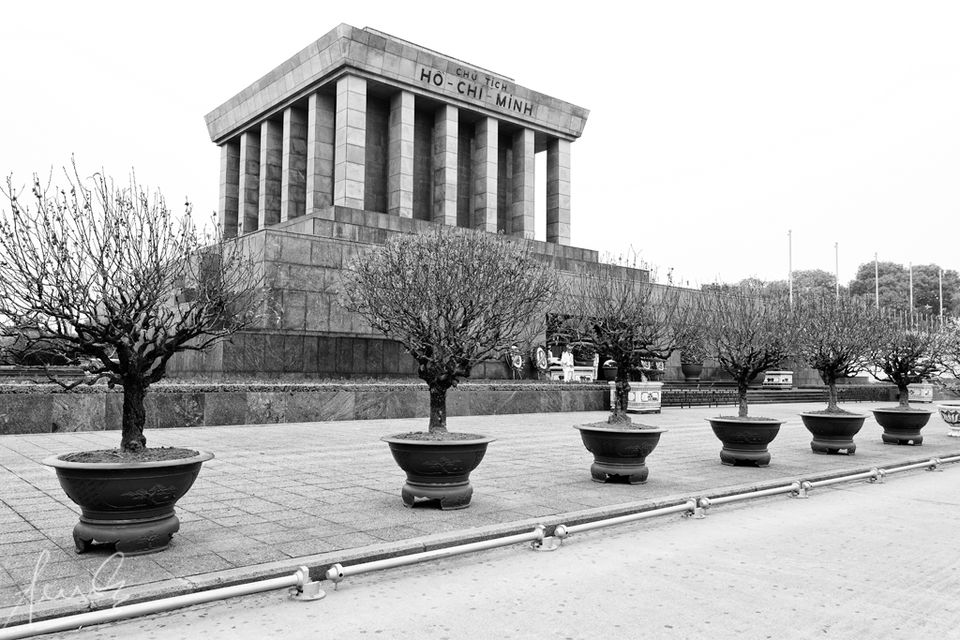 2. The wooden One Pillar Pagoda is a pretty sight and rests on a single stone pillar. It is interestingly designed to look like a lotus blossom emanating from a sea of sorrow and clicking pictures here will add more charm (and happy memories) to your Vietnam holidays.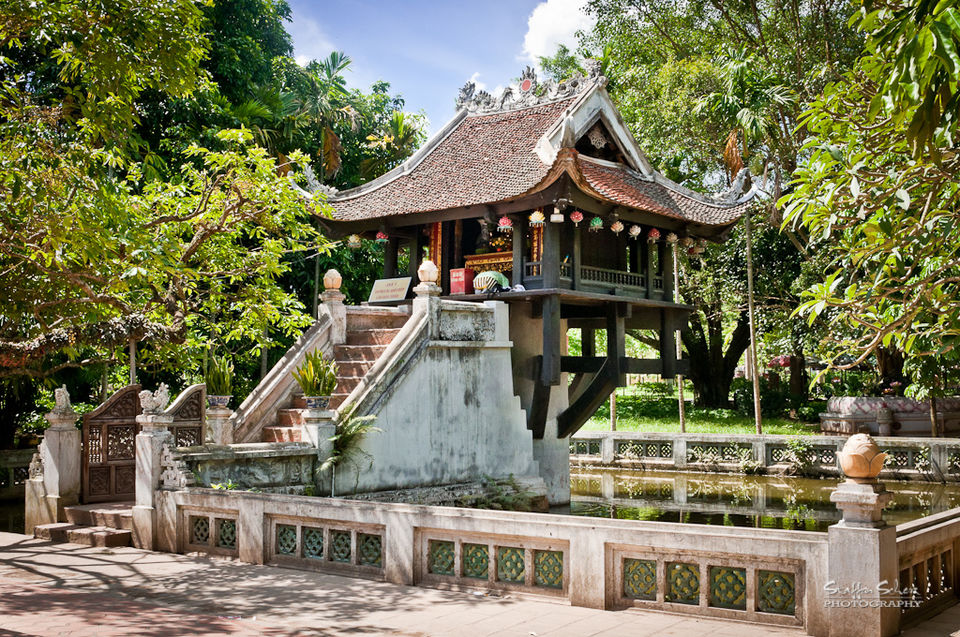 3. If you are still wondering as to where to go in Vietnam, hop over to the Old Quarter, drink local beer and coffee and interact with the beautiful and warm people of Hanoi.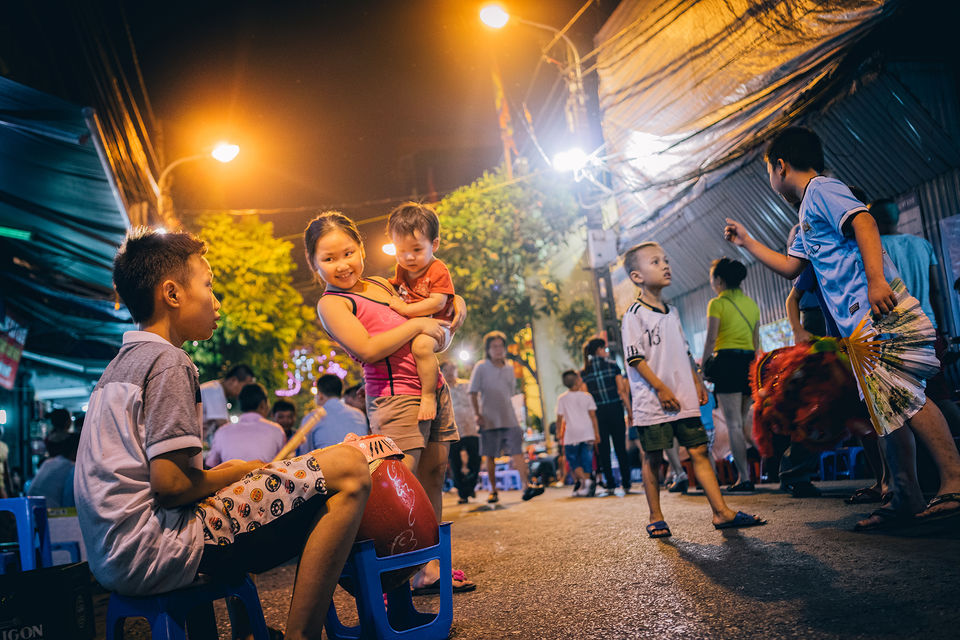 Best Rated Places to Stay in Hanoi
1. Somerset Grand Hanoi - Rs. 7564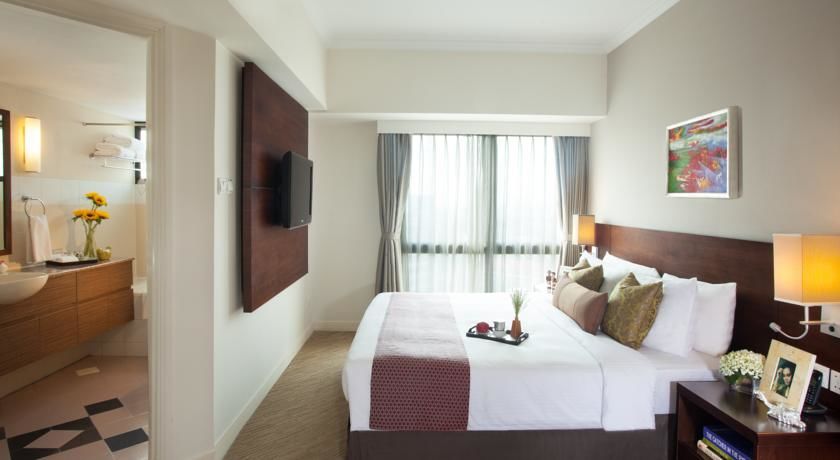 2. Apricot Hotel - Rs. 6689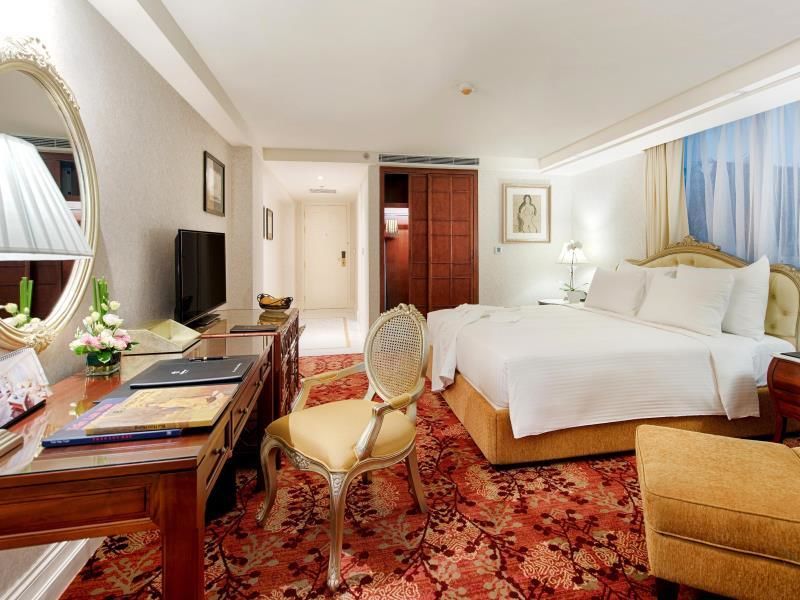 3. Movenpick Hotel Hanoi - Rs. 5886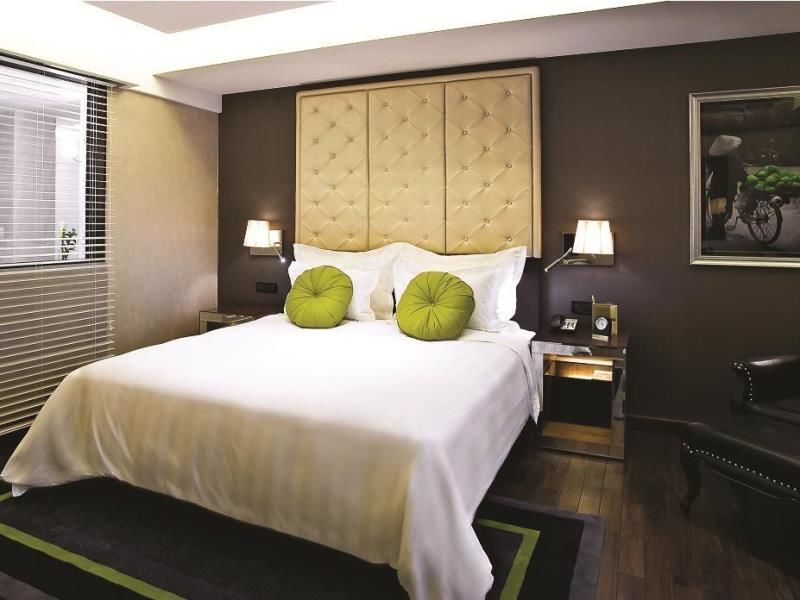 4. Modern studio in the heart of Hanoi - Rs. 2207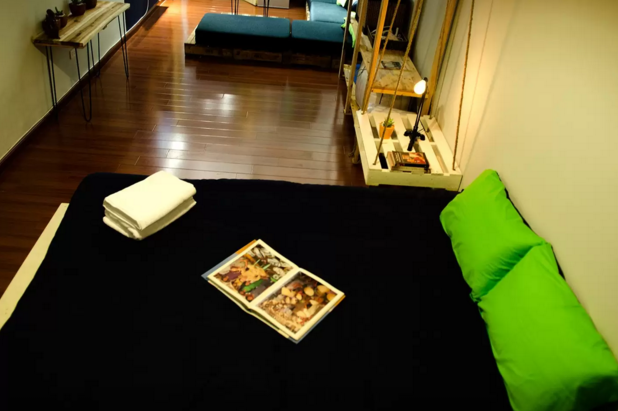 Best Rated Places to Eat in Hanoi
1. French Grill - If in case you love seafood and a good old steak, French Grill is exactly where you should be. The atmosphere is fantastic.
2. Bun Cha Ta - Bun Cha Ta wonderfully encapsulates the street food culture of Vietnam and in order to sample some tasty local dishes, you must dine here.
All hotel prices are approximate and on a per day basis. They were last updated on March 25th, 2016.