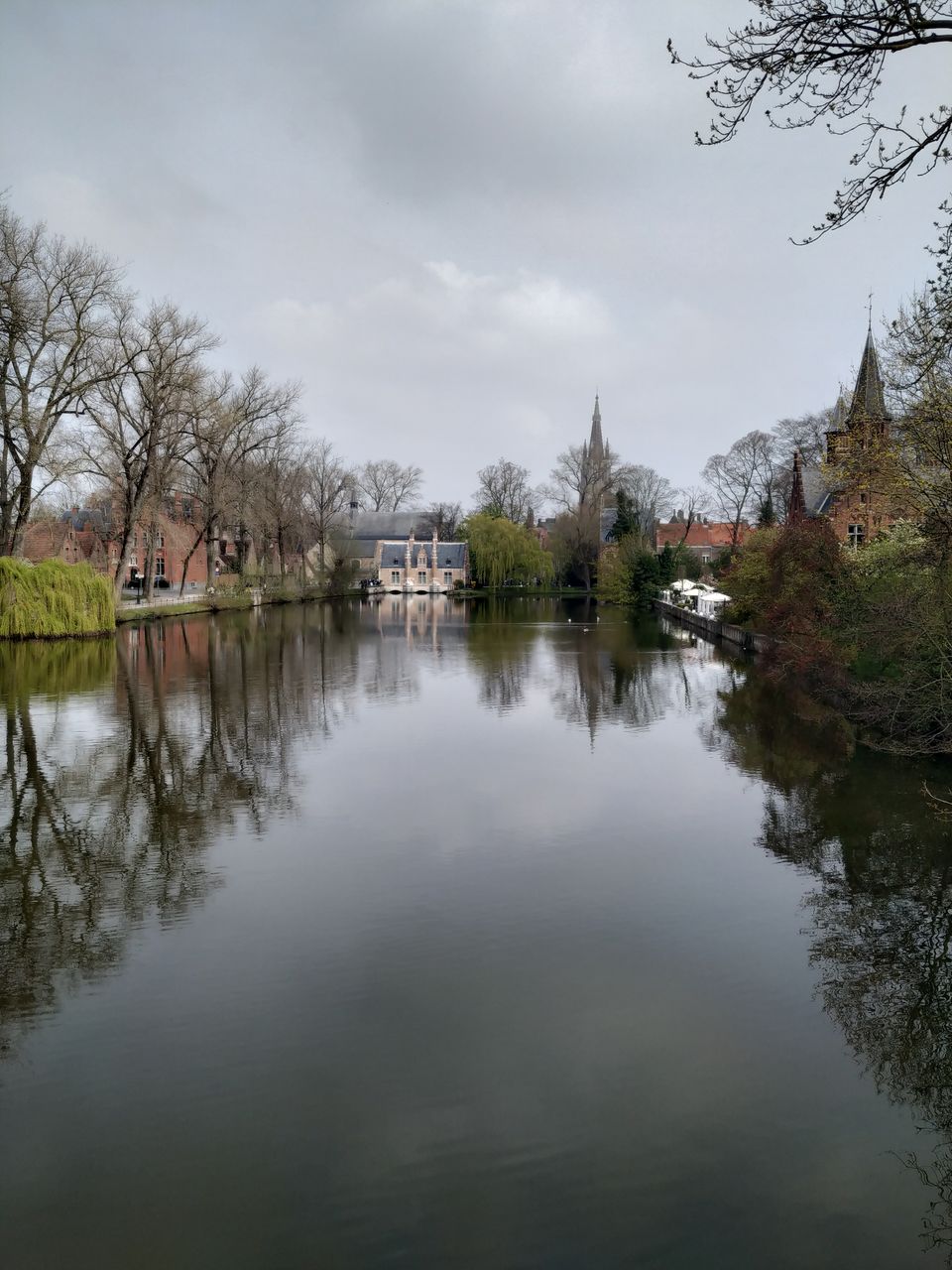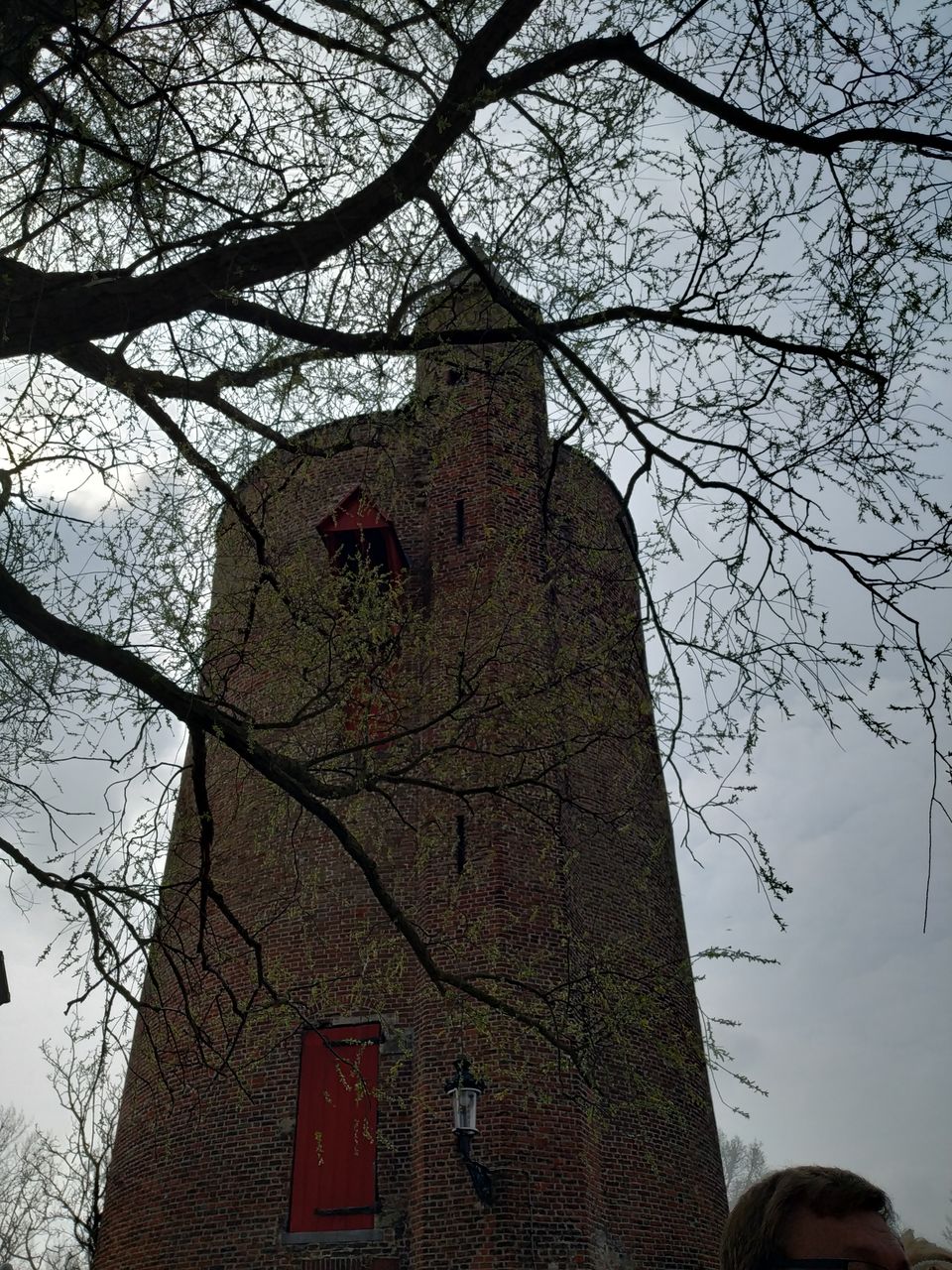 It was a Sunday whim, I decided to visit Bruges on the last day of my Amsterdam stay. That day, 2 weeks before my travel, I spent researching mode of conveyance, stay and what not of the place. I was almost about to give up and retire to my original plan, when I came across a guided tour plan – 12 hours in Bruges, from Amsterdam, in just 56 Eur. I thought to myself ... isn't a bad deal, and I won't be alone. Without a shade of hesitation, I booked the tour and next day started flaunting my brilliant idea. Well, it was indeed a brilliant one, but I realized in much later!
I was staying in Hoofddorp, and my pick up for Bruges was in Central at 9:30 AM. I was tired from the previous day's adventures and just around 8:45 AM I rushed towards the Metro station to catch the train to Central. To my utter disappointment, the next train was at 9:15 AM and I had no clue how else I would get the bus.

By sheer luck, I boarded a train to Schipol Airport and from there got a connecting fast train to Central. As soon as I stepped out of the station in Central, I realised it was drizzling and the superstitious rats in my tummy started hustling. First, almost missed the train, second, rains. What next!
I reached the pick up bus and met a very kind man who helped me to check in with a lady who was checking the names of a list. I was out of breath, and both tried to calm me down and offered water. The lady, Paula, took my name and welcomed me with the warmest smile brightening up my hasty start of the day. After settling in the bus comfortably, we were given a brief history of the place, and information about the trip. I was little confused, as the guided tour I booked was English, but the information was being given in Spanish. But I didn't mind the language barrier, because Paula had that effect.
After a 3 hours bus ride from Amsterdam through outskirts of Netherlands, we reached Bruges. And we met the English guide Guiomar and her Tom (Stuffed toy Owl). I was part of a very interesting group, a middle-aged American couple, a middle-aged Chinese couple, a solo traveler from America, and myself. We all connected almost instantly, of course over a cup of coffee.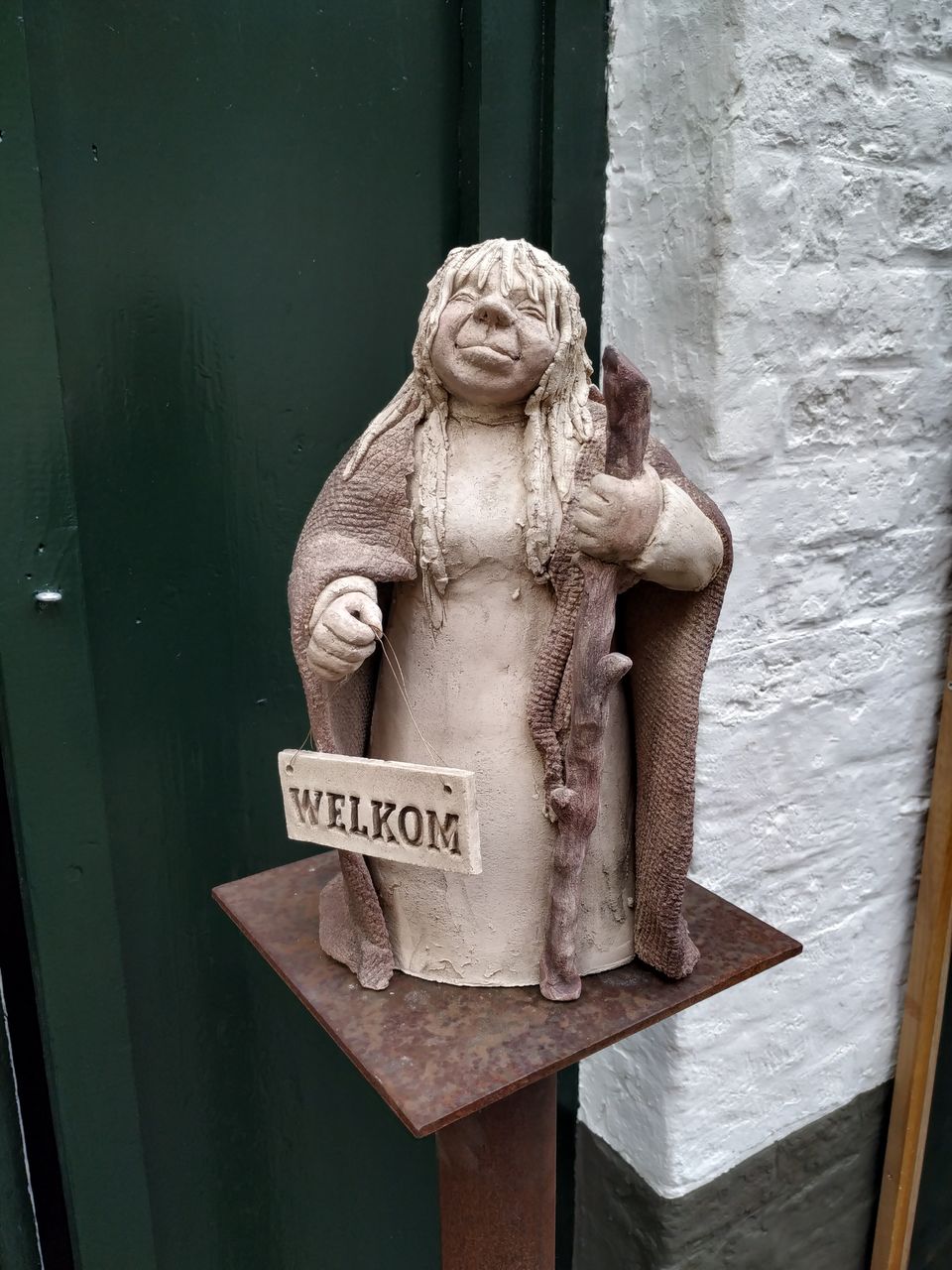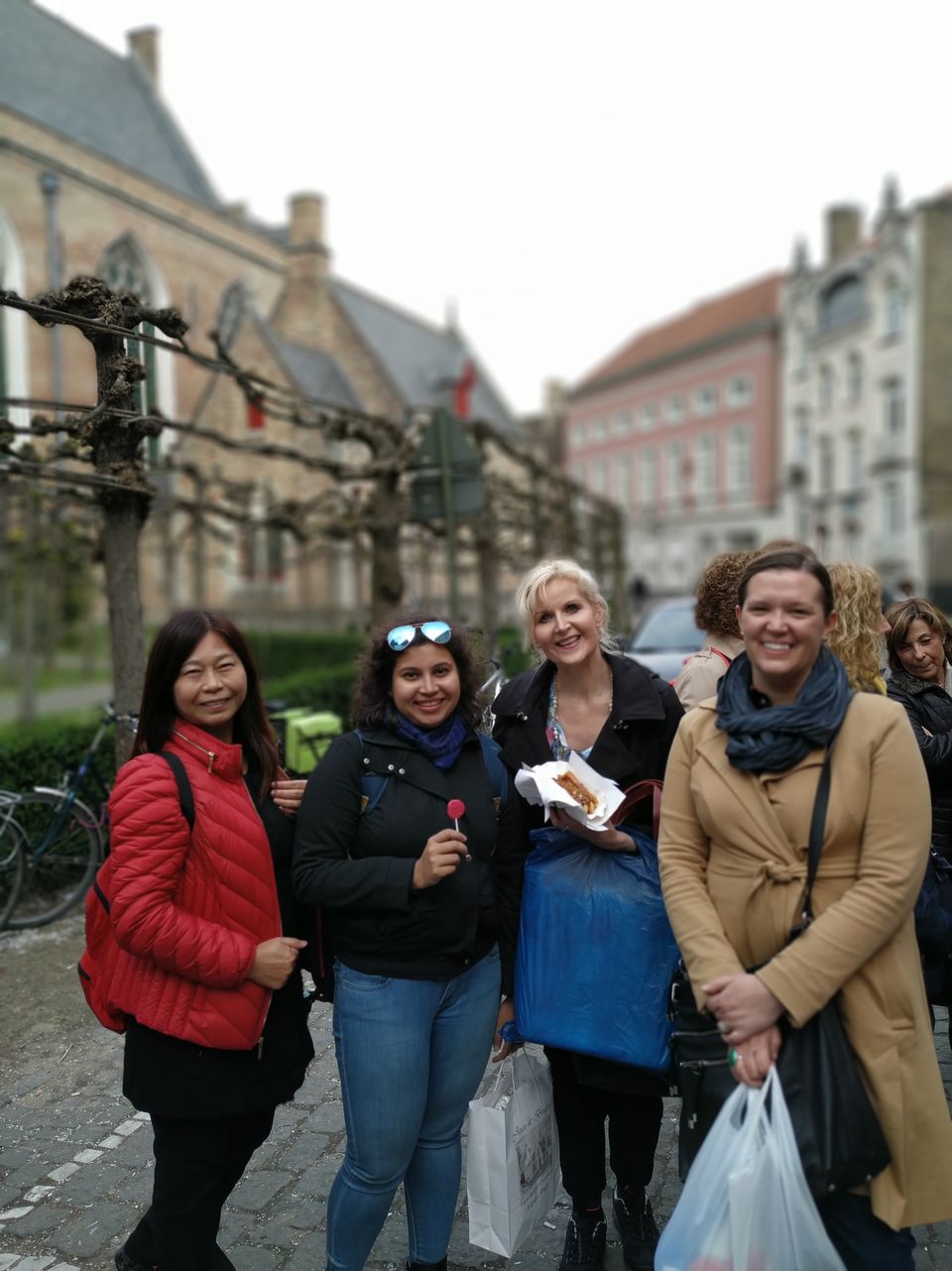 With Guiomar's captivating storytelling, our journey into the city of Bruges, the capital of West Flanders in north west Belgium. I must mention at this point, the real reason of me choosing to ditch every other mainstream city and choosing Bruges, was the beer and the chocolate (I am a fair researcher when it comes to travel plans). But what the city offered me was far beyond just beer and chocolate.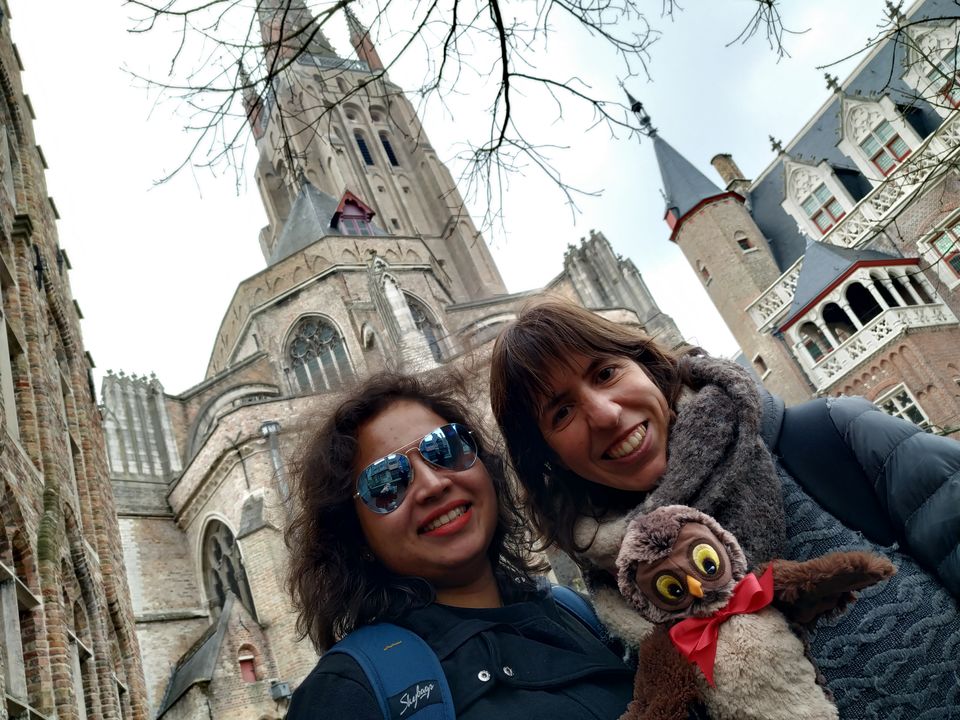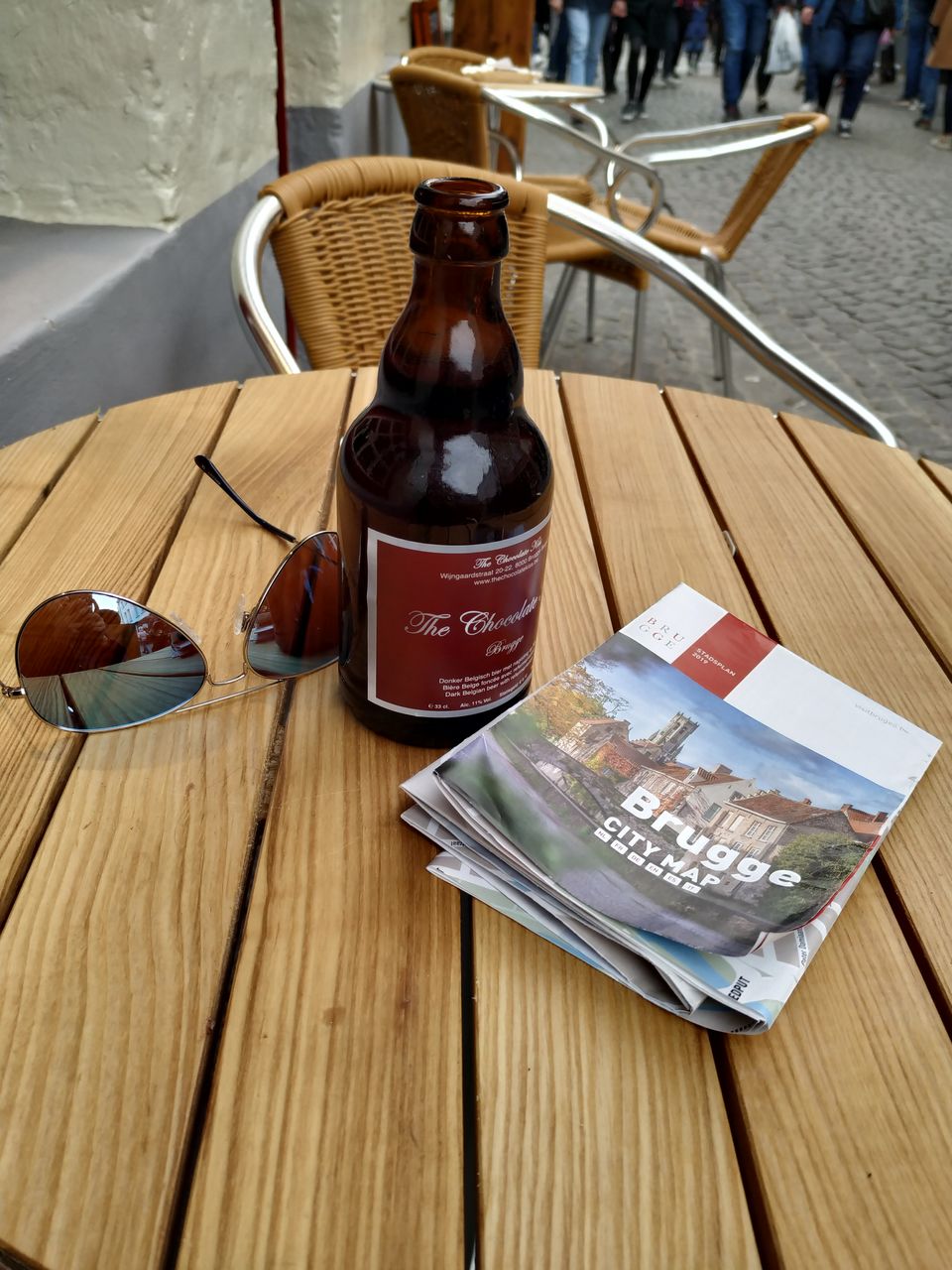 The absolute breath-taking Instagram picturesque, the canals, the cobbled streets lined with small restaurants, seating benches with surprise flower arrangements, the medieval buildings and the rich history embedded in every stone of the buildings, the chocolates, the beer, the waffles and what not! I am a fair narrator myself, but I am falling short of words to describe the utter liberation I felt as I wandered through the city streets and gulping every drop of history that I came across. The pictures say the rest!