If the world would have been a novel, Hampi would have been its cover page!

Some interesting facts about the place:
By 1500 CE, Hampi-Vijayanagara was the world's second-largest medieval-era city after Beijing, and probably India's richest at that time, attracting traders from Persia and Portugal. Located in Karnataka near the modern-era city of Hospet, Hampi's ruins are spread over 4,100 hectares (16 sq mi) and it has been described by UNESCO as an "austere, grandiose site"
We started our Journey from Mumbai on 21st Feb, 2019 at 2000 hrs via a bus with a price of INR 1365 and reached Hospet on the next day morning around 0830 hrs. as this was my first trip i was not aware where to begin, as soon as we got down from the bus we were warmly greeted by the auto drivers who wanted to show us the place and be our personal guide for the day at the particular amount, we graciously accept their offer and hired one auto for INR 1500 till evening where he will be taking us around the place showing various temple and sightseeing along, and the trip begins from here.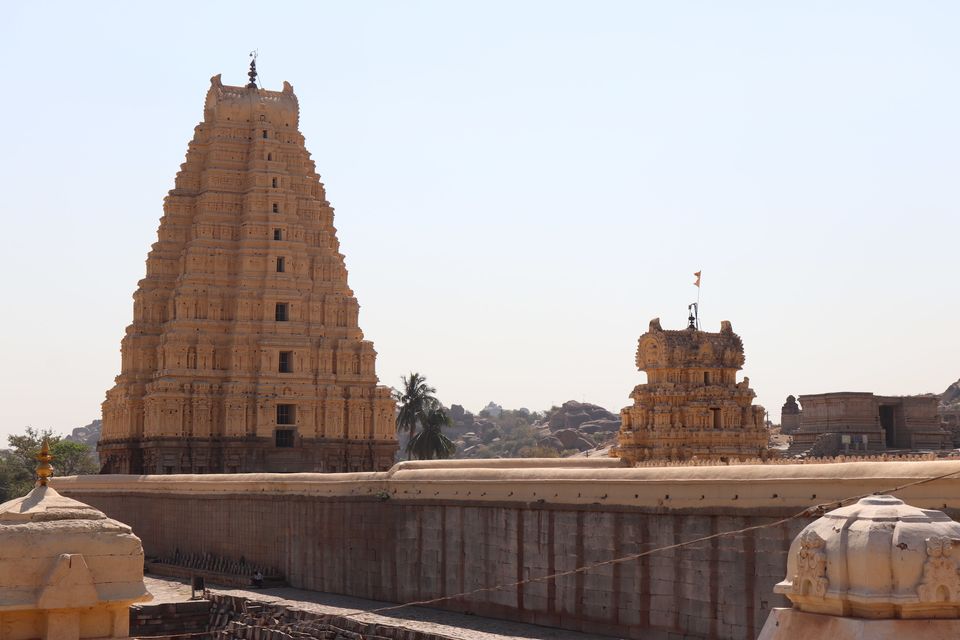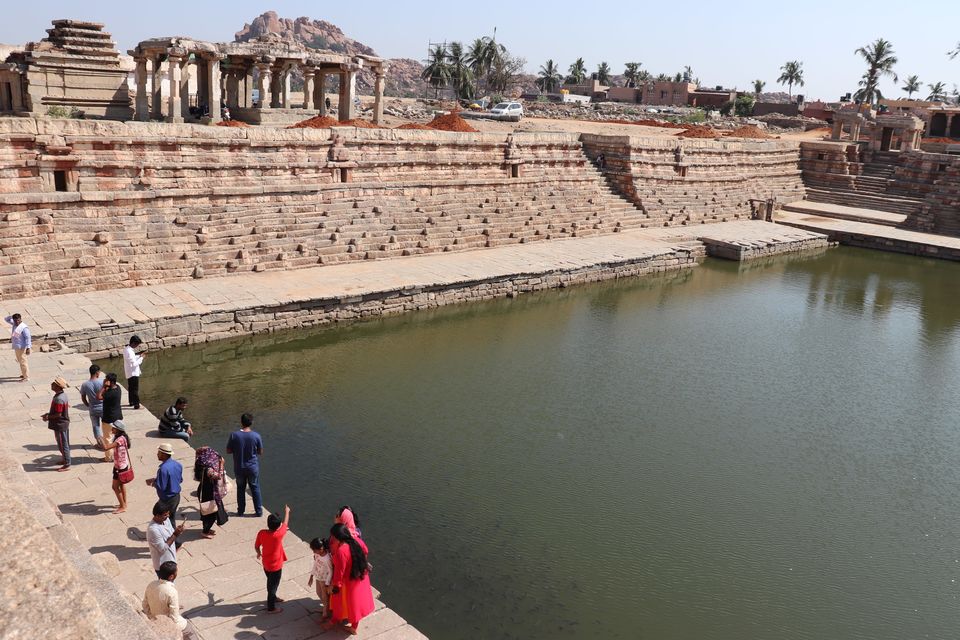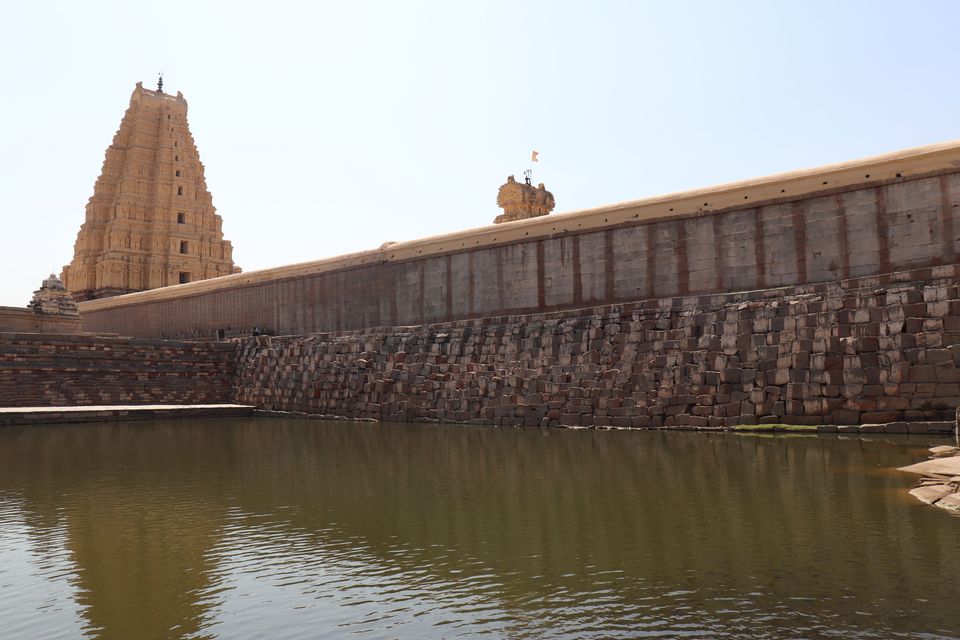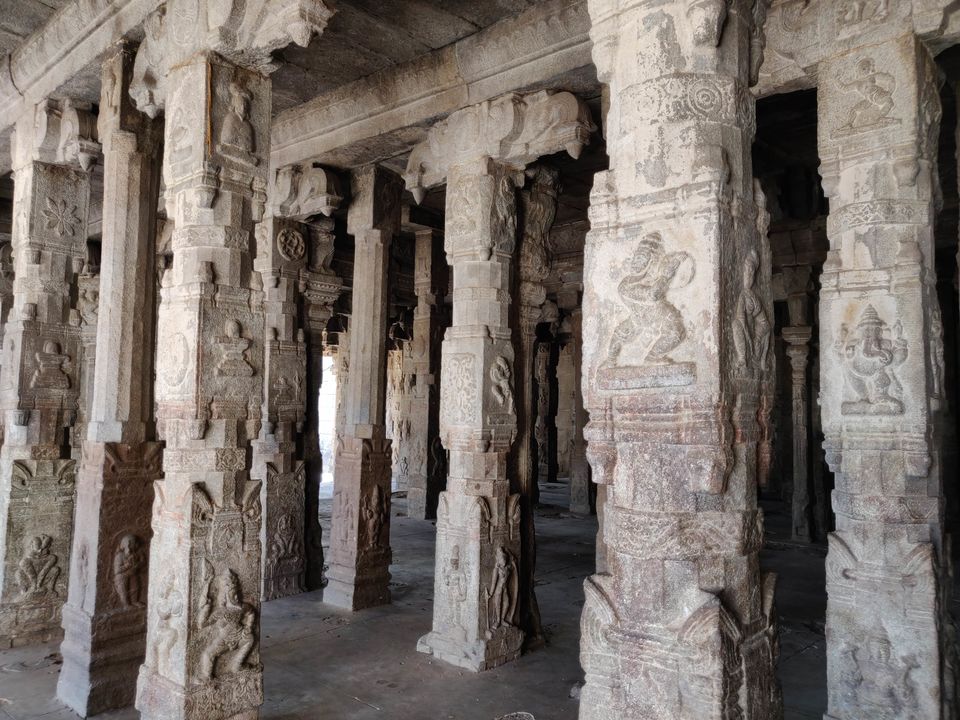 Once we boarded our auto and the auto driver was also very decent and nice who showed us around most of the temple and took us to a decent restaurant for lunch for which the bill came upto INR 280 AI.
Places we visited were as follows:
1. Sri Virupaksha Temple
2. Sri Vijaya Vittal Temple
3. Achyutarya temple
4. Hazara Rama Temple
5. Queens Bath
6. Saasivekaalu Ganesha
7. Varaha Temple
8. Lakshmi Narasimha Temple
9. Vishnu Temple
10. Lotus Mahal Hampi
11. Elephant Stable
12. Temples or Hemakuta Hill
13. The Coracle ride in Tungabadra river. (The guy took INR 500/person for a 45 mins ride which i think can be negotiated)
Our day concluded on a sweet and satisfying note where we saw and came across a lot of genius architect, some of the acts which are impossible to explain as in how did they manage to finish the work or complete the temple.
Few points to keep in mind.
- Hampi does not serve Alcohol or Non veg food.
- I suggest you to take a hotel or stay in Hospet (12 km away from Hampi) which is nively connected with public and private transport, Hospet serves Non veg food and it does have few wine shop and bar along for all the people who are finding the meaning of life.
- Once you reach Hampi you can also hire a Scooty or Bike for INR 200/day to INR 250/day depending upon the season (we came to know about this after we had hired our auto walla)
- Carry a lot of Sunscreen and water.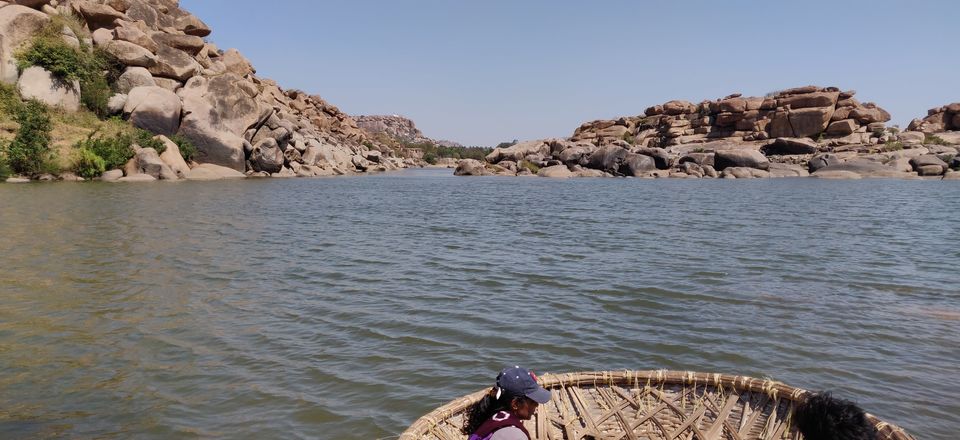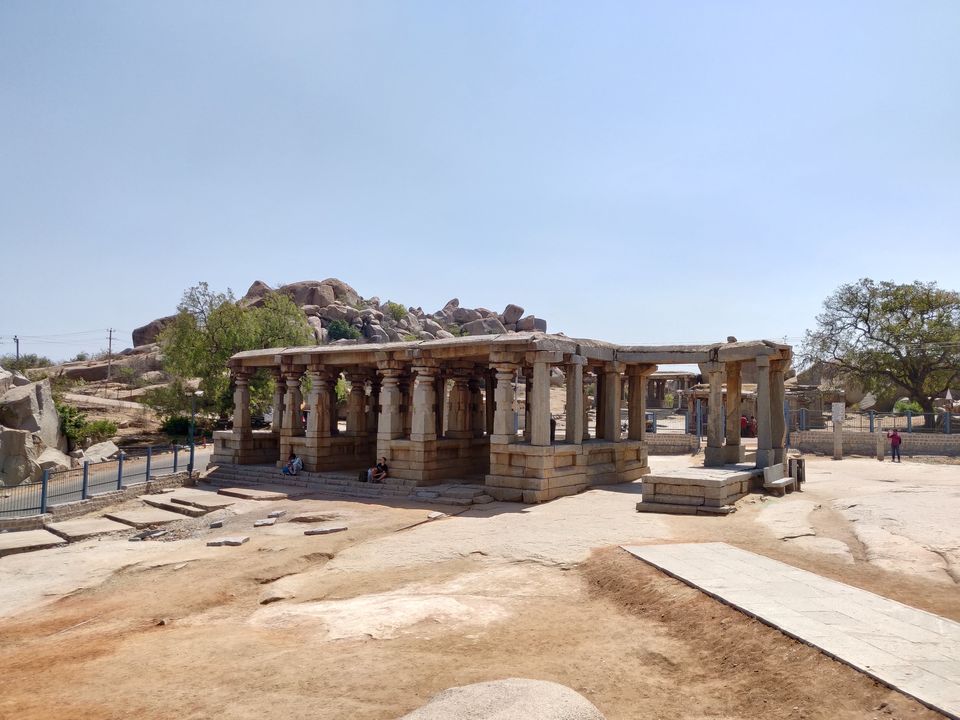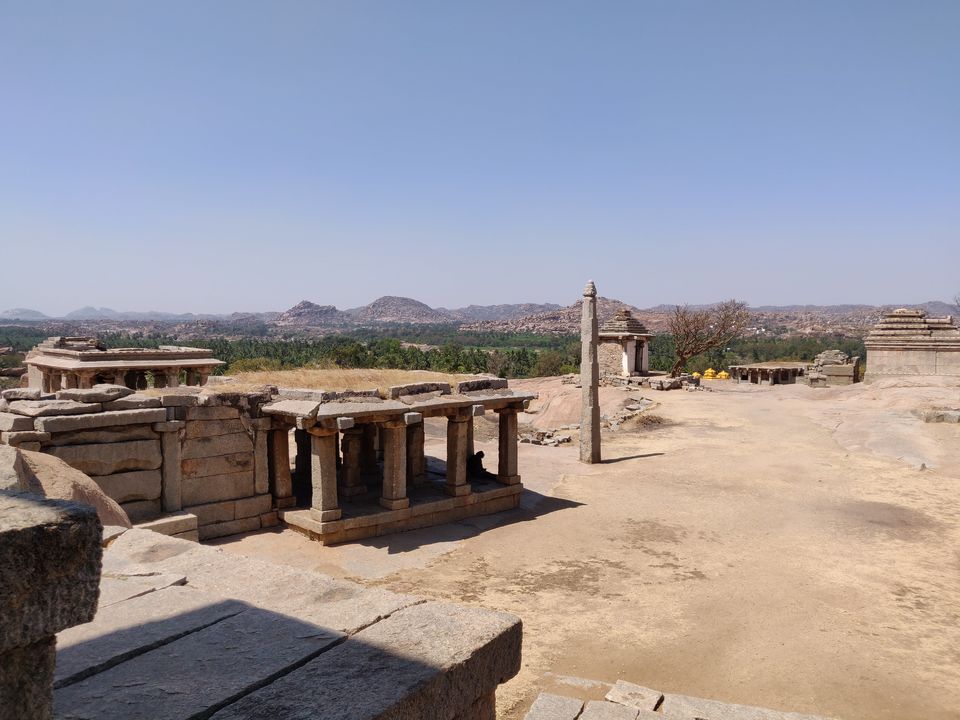 We were staying in Hyatt Hampi which is not exactly in or near Hampi, in fact it is 35-45 kms away from Hampi and to come back to Hampi from Hyatt is a tedious task in itself. Let's not get into that, however the hotel is good but the only drawback is the distance.
Day one we spent lavishly i.e hired a transportation, ate at the first restaurant that came across, didn't gave it a thought of where to begin and all like a Tourist, However Day 2 we behaved like a Traveller and used all the local transport for travelling and local cuisine as a meal and to be honest we liked our Day 2 trip more than the Day 1.
The bus charges you INR 12 from Hospet to Hampi, you can walk and from there visit temple or can hire a scooter or bicycle for you convenience, please keep in mind that the temple in Hampi is spread across 4000+ acres of land. On day 2 we left the hotel in the afternoon which was a big mistake as the temples closes by 1800 hrs, we covered Monolithic bull and also visited Hippie Island which is a magical place, basically East Hampi which is divided by Tungabhadra river (there is a ferry which leaves you and picks you up from both the end of the island at merely INR 50/person and the services is on only till 1800 hrs)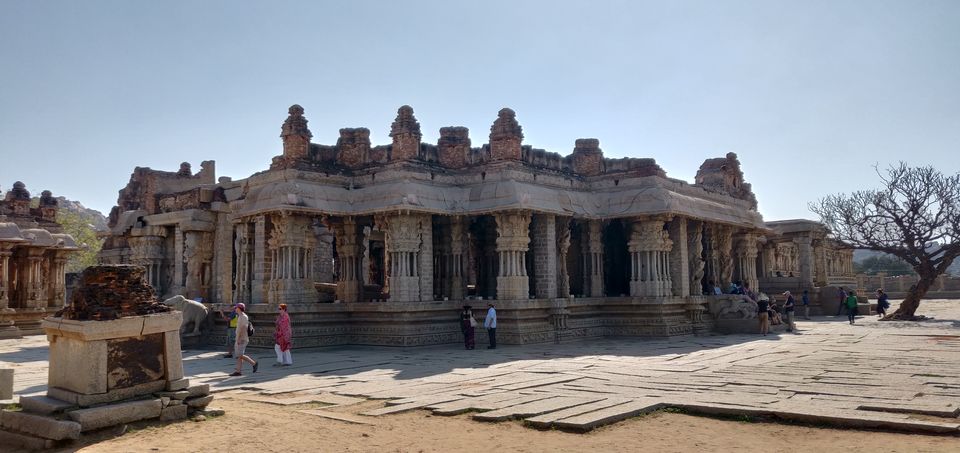 To Summarize:
A hotel room in Hospet will cost you : INR 1500/day to INR 2500/day
Meal around INR 80/meal - INR 120/meal for a Thali i.e filling to the core
Bus ride from Hospet to Hampi INR 12/person
Scooter or Bicycle around 250/day + 200 petrol for a day or two
Shopping (as per your convenience)
Alcohol (as per your capacity).
I hope this will help you in planning your trip to one of the most beautiful places on the earth. Good Luck and Happy Traveling.