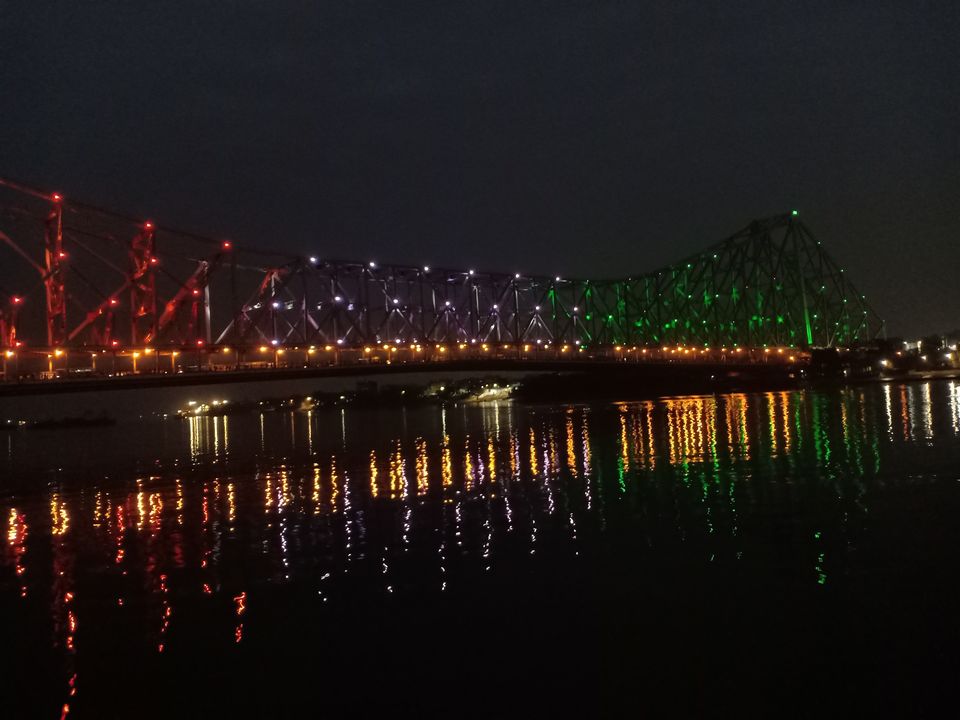 After early check in at the best location to stay in Kolkata that is Park Street.
On the second half of the day it's worth going around Esplanade to shop and hop,spend the evening with the mouth watering street foods like Phucka,Ghugni,Chaat,Roll and the list goes on, also not to forget the desert ,must is the Falooda and fruit juice from the shop that is behind the famous and historic sweet shop,KC Das .
Have dinner from Peter Cat or Olypub some old and famous go to place in Park Street area and take rest for the ride to the lanes of Kolkata next day
Good Morning to the City of Joy !!
After having Kolkata's iconic English breakfast from Flurys,which was established in 1927, further expanded in other cities in 2013. We will take a ride to North Kolkata there we will be visiting
*Kumartuli : Potters residence where idol making is the only way of living and they are engaged with the making for year long.
*Jorasanko Thakur bari : That is Rabindranath Tagore's House.
*College Street : This is Book lovers paradise,Asia's biggest book resell market. Here will visit Indian Coffee House,the heritage coffee and adda place.
*Break for Lunch* Next stop will be ..
*Paramount , a syrup shop with the history of Independence .
After a long day spending an evening in the banks of river Ganga is bliss , Princep Ghat is the best choice for peace and serenity.
Coming back to hotel and rest for the day
Fresh morning in Kolkata !
After breakfast ,
Not to forget the crown of Kolkata the Victoria Memorial and then visit to St.Paul's Cathedral and then Dalhousie Square,where a small walking tour can be opt for knowing the history of Kolkata (GPO,Black hole,St.John's Church)
After lunch at local restaurants trying local cuisines like Maach Bhaat and mutton duckbunglow and then will head towards the
The Indian Museum Tour ,the biggest and oldest museum in India .
Back to hotel and rest.
Early rise in the City is always beautiful. Then visit to flower market ,which is the biggest in Asia and it's a 24*7 market but more active in early mornings. From the market one can be mesmerized with the view of Howrah Bridge and this is the fourth busiest Cantilever Brigde in the world.
After Breakfast
A day trip to Botanical Garden or Alipore Zoo .
This trip can be extended with the wants and needs and the passion for travel ❤️ -Madhupriya Ghosh