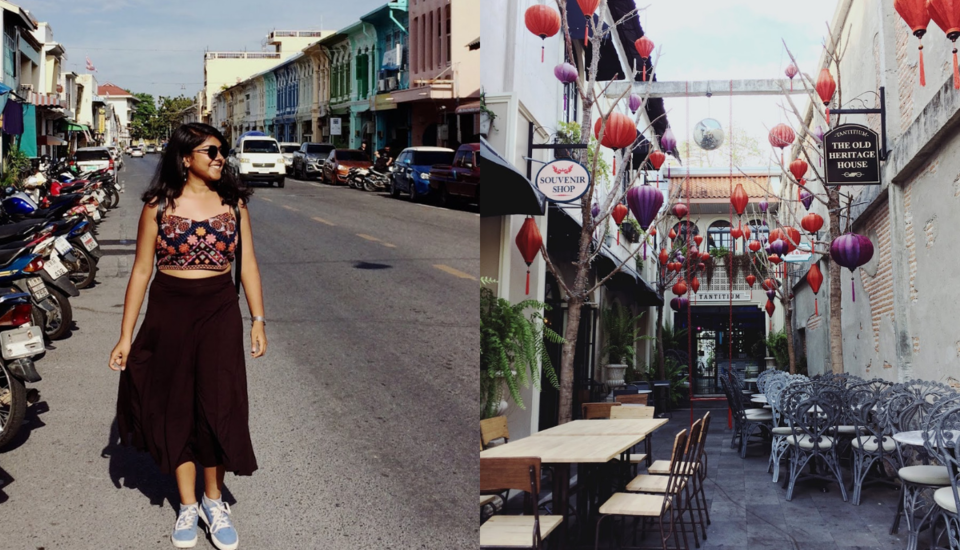 Phuket is known world over for its notorious nightlife, but did you know there's more to the party capital of Thailand than booze, babes and bars? Old Phuket Town exists in stark contrast to its chaotic counterparts like Phatong. This historical district is home to traditional buildings, delicious local cuisine and beautiful boutiques. Together it all lends the place a very quaint, artistic character.
While travelling, I like to balance my time between doing touristy sight-seeing stuff and choosing experiences that give me a taste of the local lifestyle. Old Phuket Town shows you a whole new personality of this beautiful island, one that you'll only find if you care to look beyond its beaches and nightlife.
This culturally-rich side of the town is characterised by colourful Sino-Colonial buildings that line its broad streets. To give you a little background, Phuket had been the tin-mining country of Thailand since the 16th century and most of the mining was carried out by the local communities. However, around the 20th century, European mining companies were invited in and given the task of constructing public infrastructure. Hence, the European influence on the architecture. The 19th century tin-boom led to an upgrade in the lifestyle of locals and construction of big mansions, or Chinese shop-houses, that we see even today.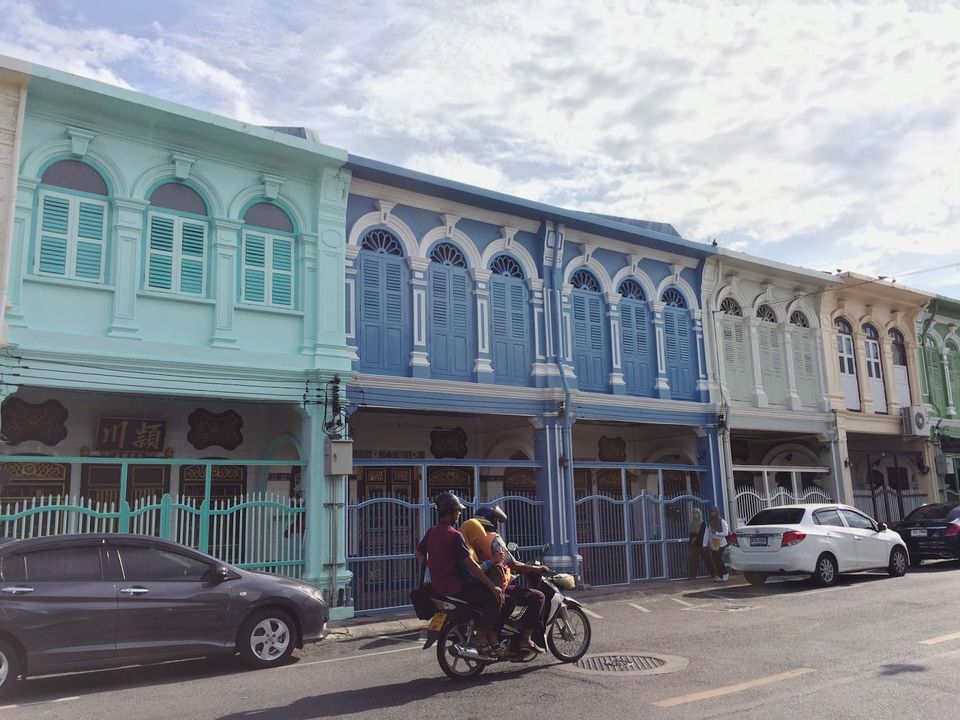 Other than stunning buildings, you can also expect to find some amazing street art and graffiti by local artists. You will also find plenty of pretty cafes and souvenir shops for an occasional shelter from the sun during your walk. It'll only take about half a day to explore Old Phuket and it's much easier to navigate with a map as the street names change every few metres. You can also book a guided tour by local groups but if you feel like being on your own, you just need to navigate the five main sois or streets: Rasada Road, Phang Nga Road, Thalang Road, Dibuk Road, and Krabi Road.
While this area is slowly gaining momentum with new bars and shops coming up, it is still not a very popular choice amongst tourists. Thus, making it a super chill, offbeat way to spend a day in Phuket. Here are the top 5 things you must experience while you're here:
1) Architecture
Be sure to observe the interesting characteristics of Chinese shop-houses I mentioned earlier, the windows, tiles and little motifs that make these houses completely Insta-worthy. Soi Romanee, a former red-light district, is a great street to explore traditional Chinese architecture.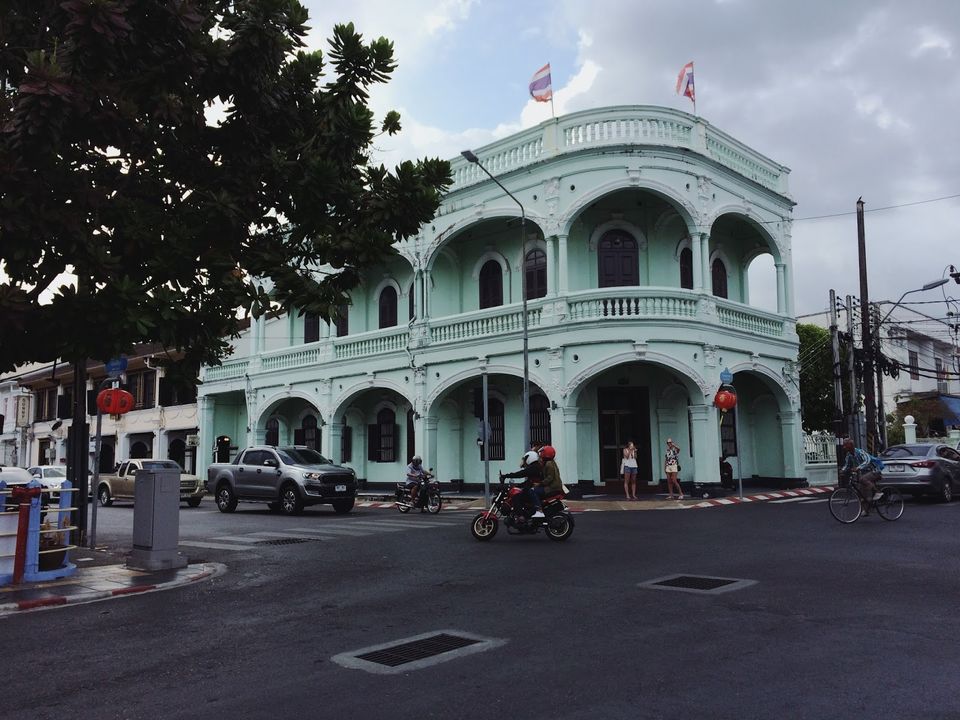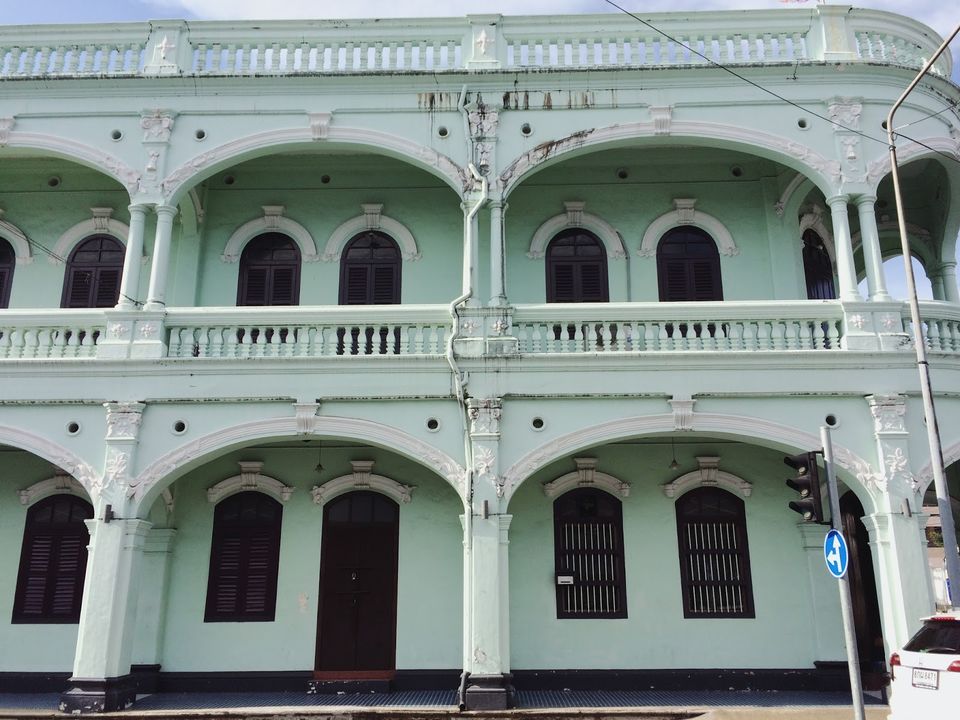 Other than that, you'll spot plenty of vintage hotels (like the On On Hotel which appeared in the movie The Beach) and old office buildings to get a sense of the architectural styles of Phuket's bygone era.
2) Food
Your search for authentic Thai and Phuket specialities ends here! You will find lots of big and small eateries in the area serving great varieties of coffee, both, traditional and modern cuisine. Some of the popular ones being China Inn Cafe which also doubles as a handicraft shop and Wilai by Kopitian on Thalang Road, Pirrera Cafe on Dibuk Road and Lock Tien food court for inexpensive local fare.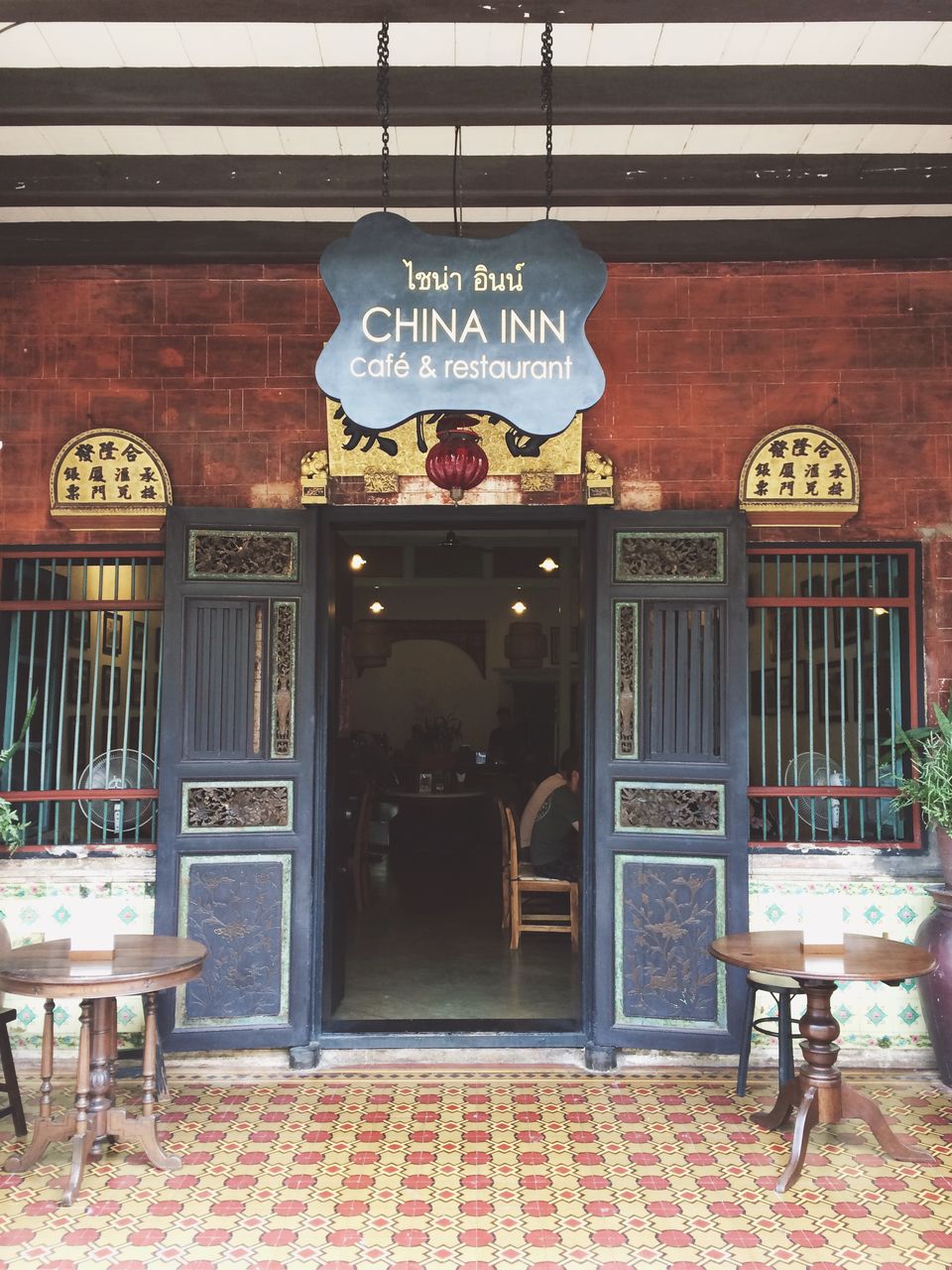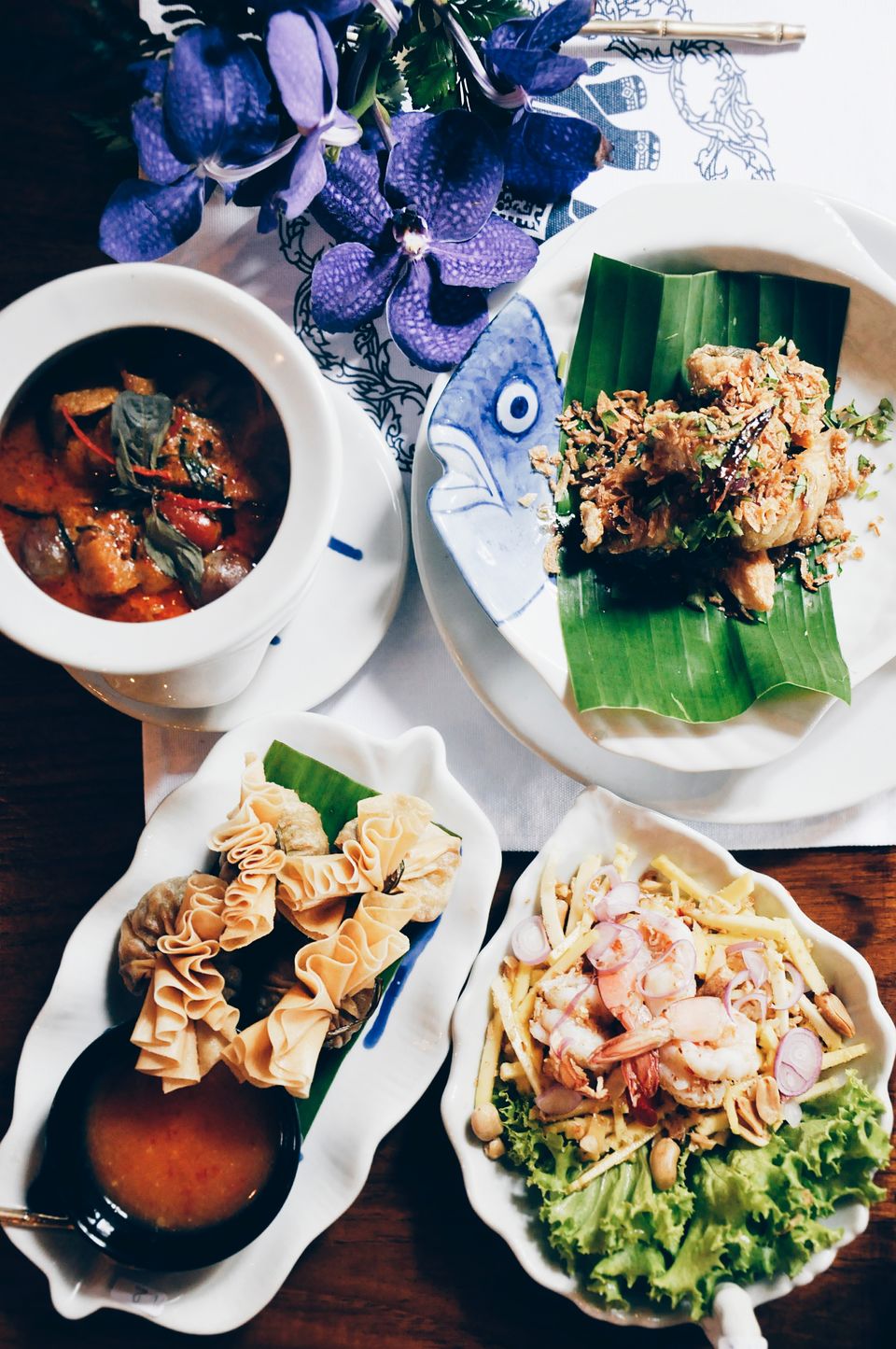 Phuket is highly influenced by Hokkien Chinese culture and you'll find a lot of traditional 'Kopitiam' (kopi meaning coffee and tiam meaning shop in Hokkien) coffee shops serving coffee, tea and breakfast staples like eggs and kaya toast, a type of coconut jam toast.
3) Spirituality
While walking on Thalang Road, you'll easily notice the soaring roof the popular Buddhist temple Wat Mongkol Nimit. One of the most popular temples in Phuket, it is beautifully adorned with intricate motifs and vibrant colours. It is a great spot to rest for a while, introspect and appreciate the marvellous craftsmanship.
4) Art
This place is an actual paradise for art lovers. Apart from spotting amazing graffiti on the streets, you can visit a couple of museums and galleries for a dose of inspiration. Thavorn Museum (located inside Thavorn Hotel) on Ratsada Road houses a vintage collection of toys, furniture, photographs and paintings that give you glimpse into Phuket's past. Chinpracha House on Krabi road is one of Phuket's oldest, grandest mansions and now a privately operated museum. Another place worth making a stop is Drawing Room, a hipster workshop cum art gallery where local artists make and showcase their art.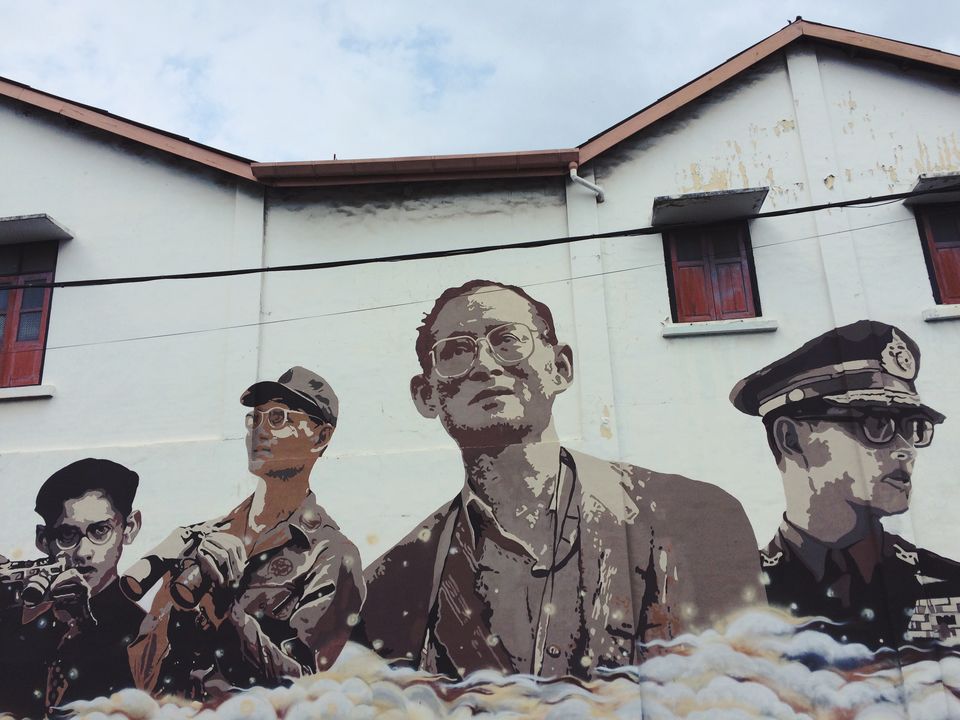 5) Shopping
Don't forget to shop for unique knick-knacks, quirky fashion items and Phuket memorabilia from Old Phuket's many beautiful boutiques and souvenir shops. If you happen to visit this part of town on a Sunday, you're in luck, as the Walking Street, a weekly night market on Thalang Road is the perfect spot for shopping clothes, local food items, and handicrafts.