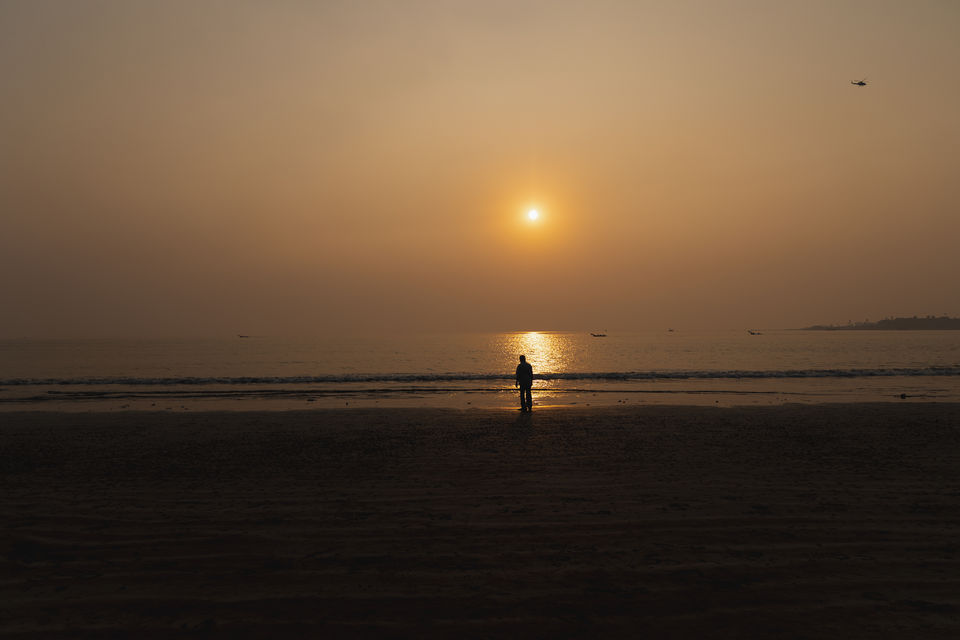 Dear Ocean,
You have been around since the start of time. You have seen it all. You have seen the earth cool, living organisms develop, the birth and extinction of dinosaurs, Pangea breaking up into different continents and so much more. The last thing that you have seen is us, human beings. But we will not be the last thing you see, because you will still be here once we are gone.
You are so majestic and powerful, you have ethereal power to move and destroy entire civilizations, yet you so humbly let us live among you. We challenge your power from time to time, but being the bigger person, you always forgive us. And that is the proof of how humble you are.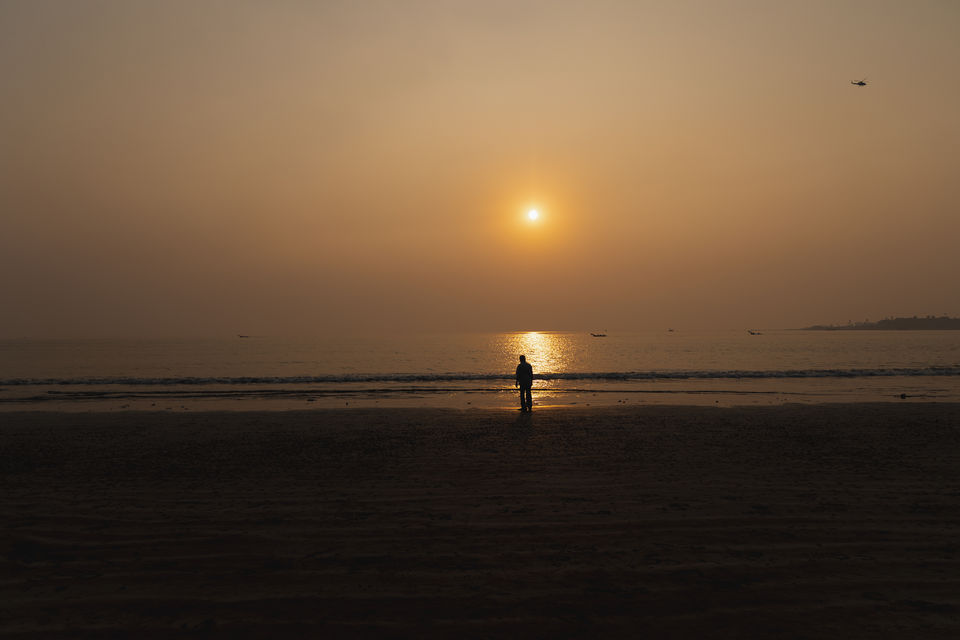 But for me, you have always been a thing of beauty and fascination. You stand there, in all your glory, changing shades through out the day and giving me visuals that sometimes one can only dream of. I can just sit at the shore and watch you perform your act all day long. Sometimes it is the beautiful hues of red and orange at sunset, sometimes its the unique patterns that the waves leave behind. Sometimes its the calm at night, sometimes its the raging waves crashing at the shore on the same night. Sometimes its a plethora of people having the time of their lives by your side and sometimes its that one troubled soul just staring at you for comfort.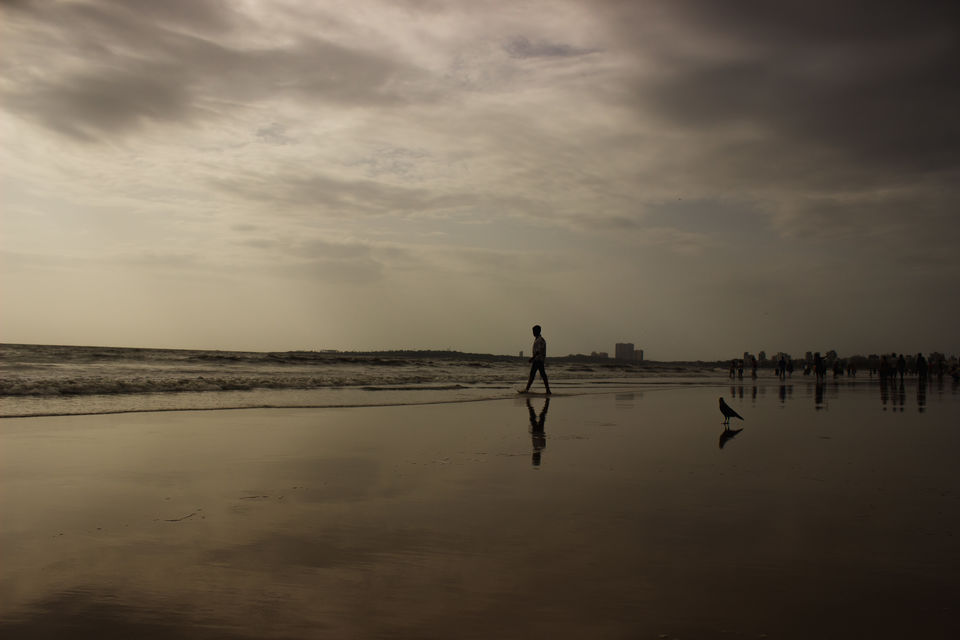 Waves are your messengers we so eagerly wait to hear from
You send out your waves to us every now and then. Are you trying to tell us something? Are you trying to communicate? What is it you want to tell us that we are not able to understand? These waves are your messengers and they bring us everything you want to tell us and in return take all our thoughts and messages back with them. Sometimes they are calm and sometimes they are angry, still we don't get them, still we don't get you!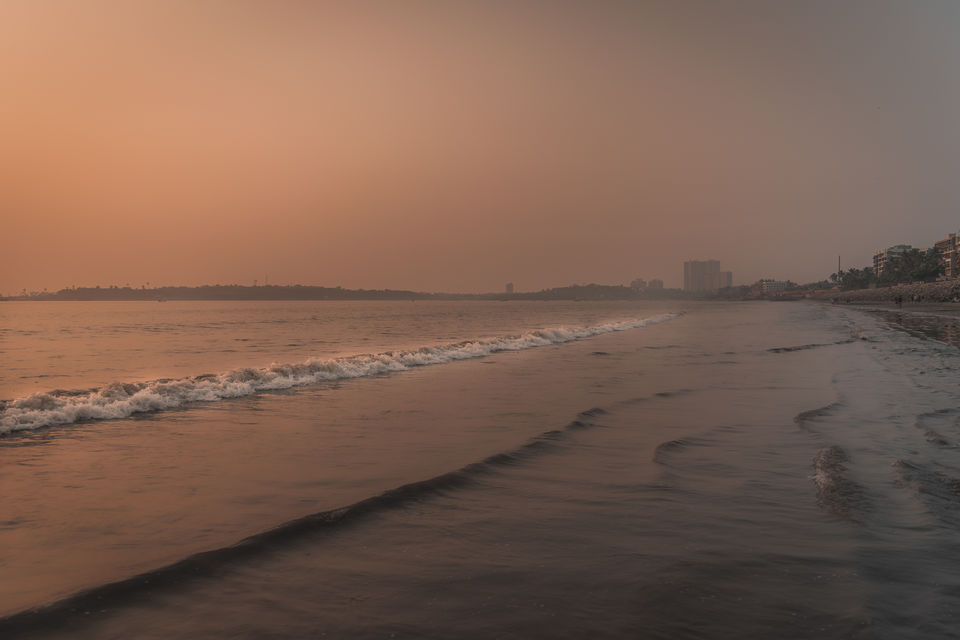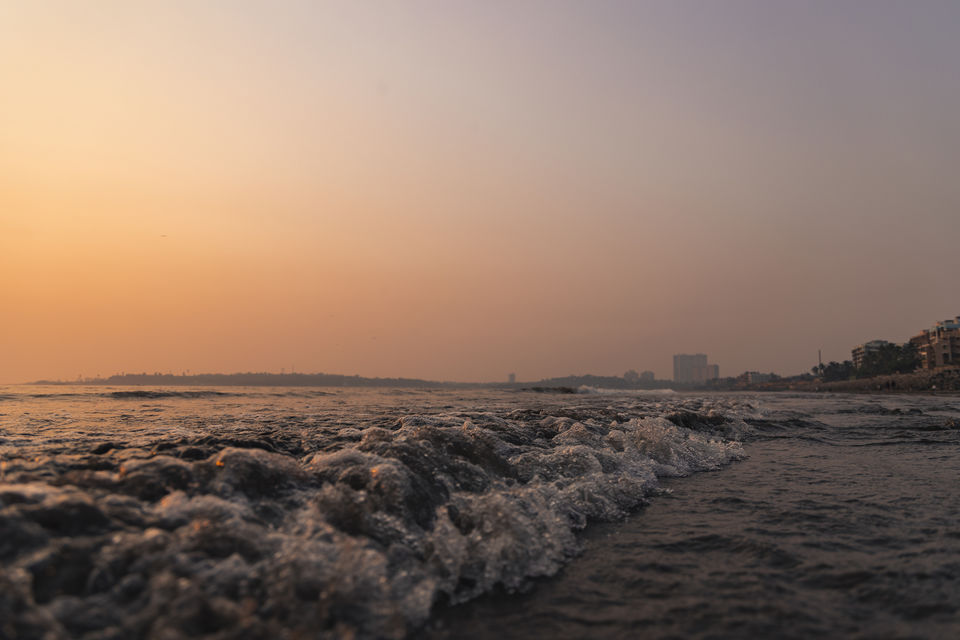 Are your nights as calm as mine?
One of my favourite times to come and chat with you is at night. When everything around me is calm. Your calm voice has taken over the chaos in the city. You are sending out that cool calming breeze my way. The lights are shining in the distance and you are reflecting them, almost flaunting them as they are your own. You look calm, but are you really? I'm not sure, because the raging waves hitting the shore tell a different story. 
Are you proud of your art?
How can I not talk about your art. You and me are pretty much the same when it comes to art. I try creating art with my camera to tell a story that I want to portray, a perspective that I want to bring out. My perspective. You do the same with the amazing patterns you leave at the shore. People often miss it but I always see your art. I admire it every time I come to meet you. I try to understand your story, your perspective.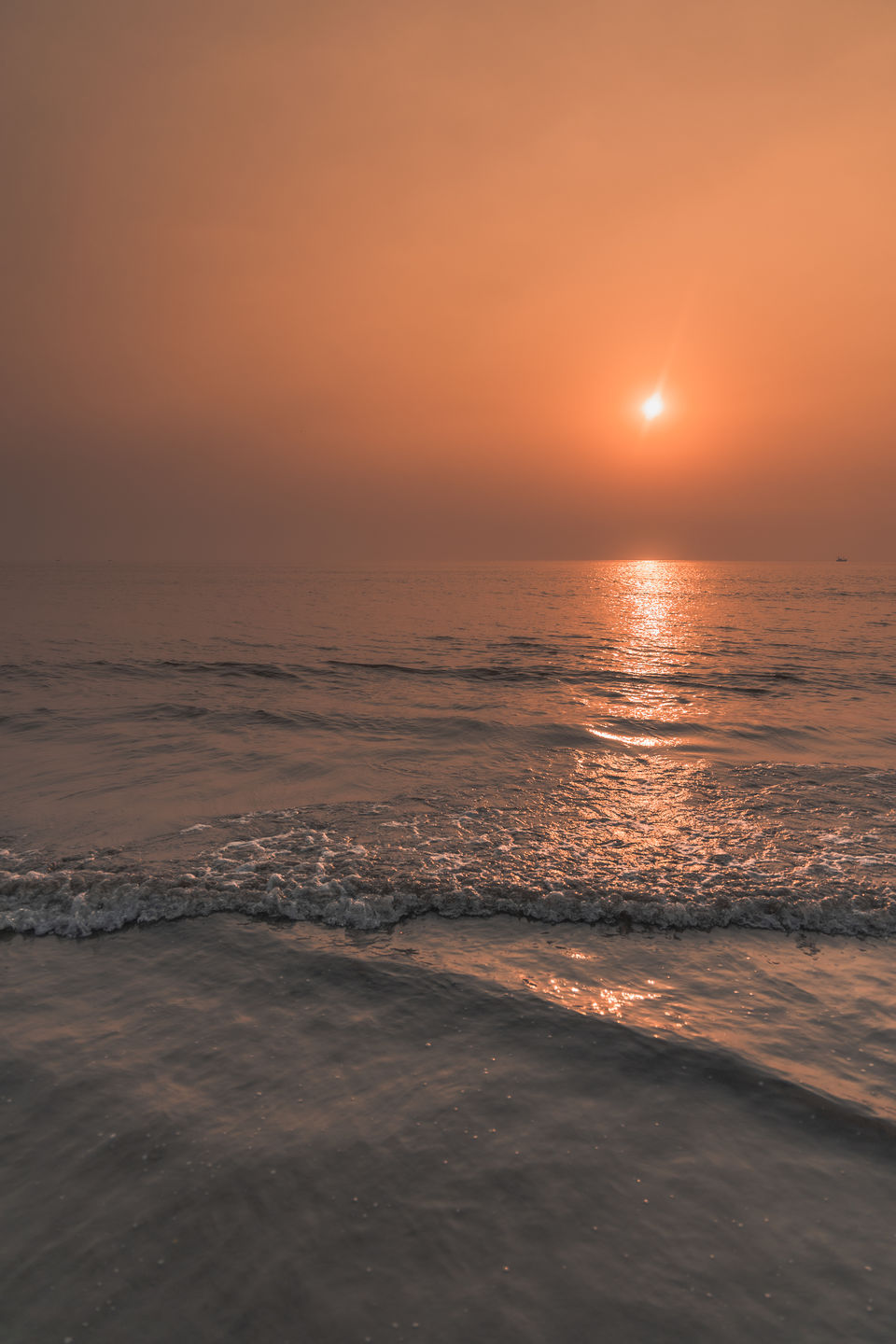 The City Of Dreams wouldn't be the same without you
I feel Mumbai lucked out! It would not have been the city of dreams if it wasn't for you. You are the one who gives the people the power to dream. You give them a glimpse of the bigger picture. I had the same story. I looked at you and a spark ignited within. That is the spark which has been pushing me to work hard and achieve all the dreams I have seen with my eyes open. And you have done the same for countless others. For some, you are the inspiration and for others you are their motivation. And let's be honest, it would have been way less exciting to look at something other than you and thinking about the magical dreams that people have when they come to Mumbai. Mumbai might be the city of dreams but you my friend, are the factory of dreams!
The chemistry you and the sun share is rather lovely
I can't help but notice the bond you and the sun share. Even though you meet every day, you interact every evening, you always have something new to offer us. You balance out each other's energies. You both bring out the best in each other. And the play of beauty and love you both portray together every evening is unparalleled. You take up all the sun's colours and make them your own and how after a full days work, the sun just sinks in your arms. If this is not love, I don't know what is!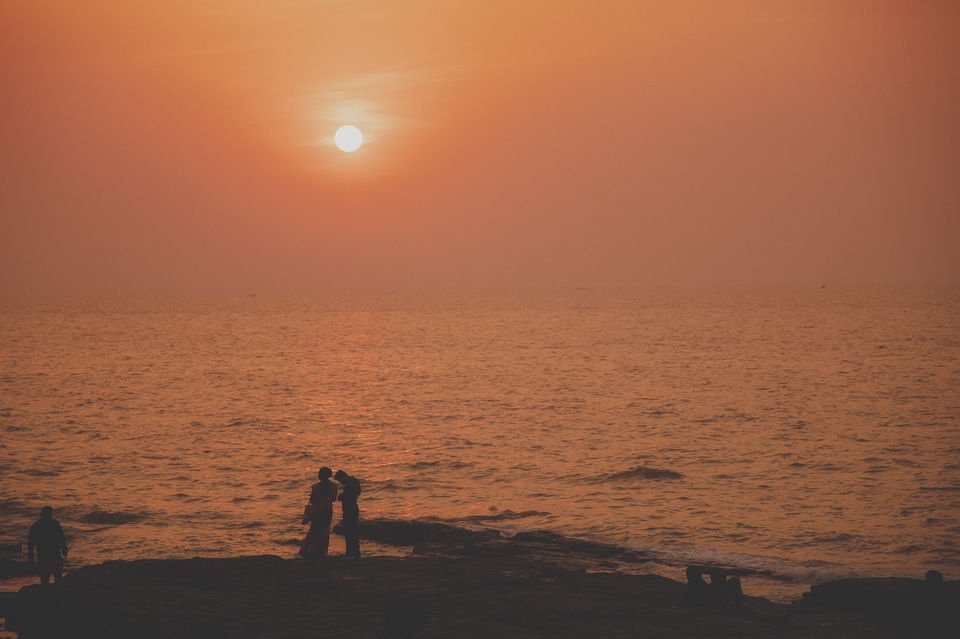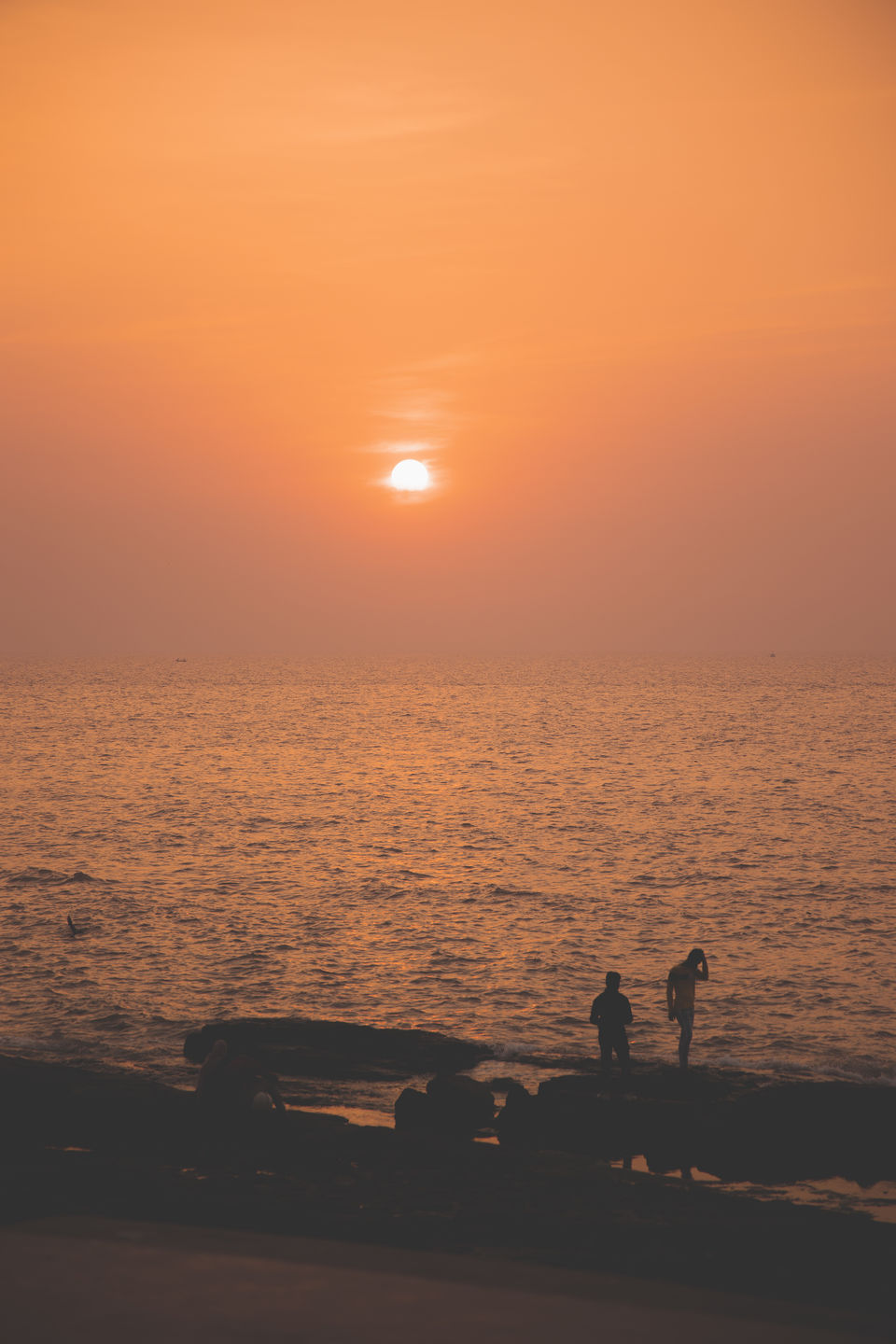 Your humility is incomparable
I can't stress enough on the fact how humble you are. I see people just running straight towards you and jumping right into the water. They play, they laugh, they swim and have the time of their life. And with the power you have, you still let them have that small moment of joy. You let boats and ships float over you, you let animals live inside you very peacefully, you let us humans take whatever we want without batting an eye. I am always left wondering, 'how can someone so majestic and powerful be so humble?'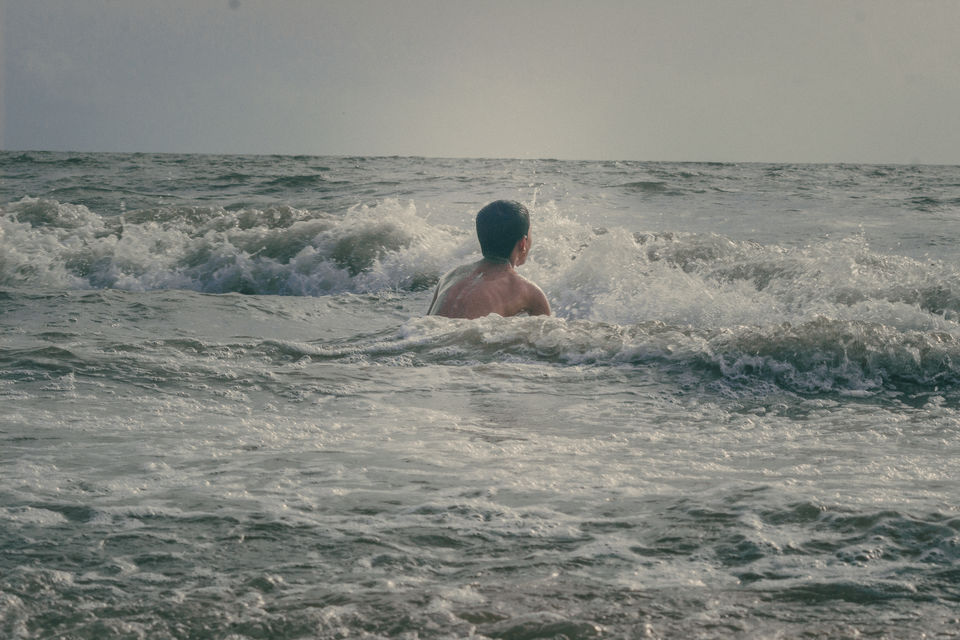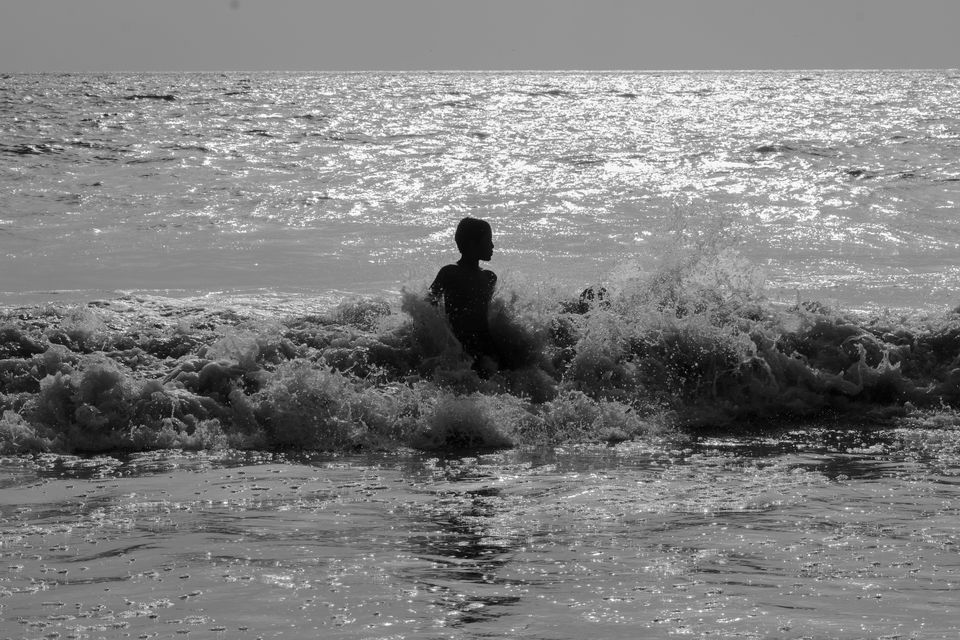 You are ever so approachable
You are a great listener. Every time I am at the shore, I always find someone standing near you and looking at you. I can tell they have a heavy heart. I can tell they want to share their story and you become the perfect outlet for them. You have listened to numerous stories over the years and kept them safely within yourself. You take their pain and make it your own. You are a good friend!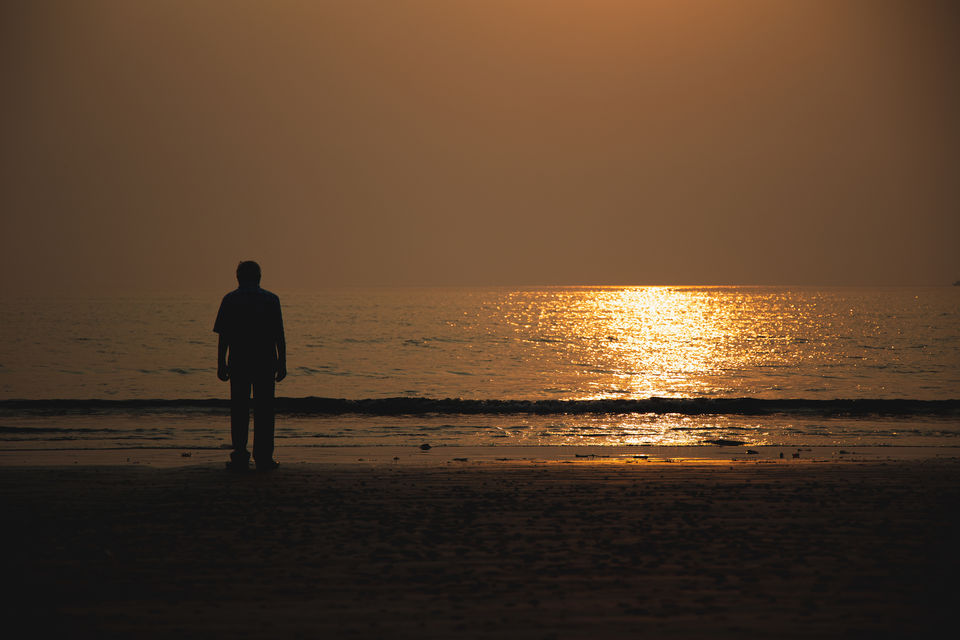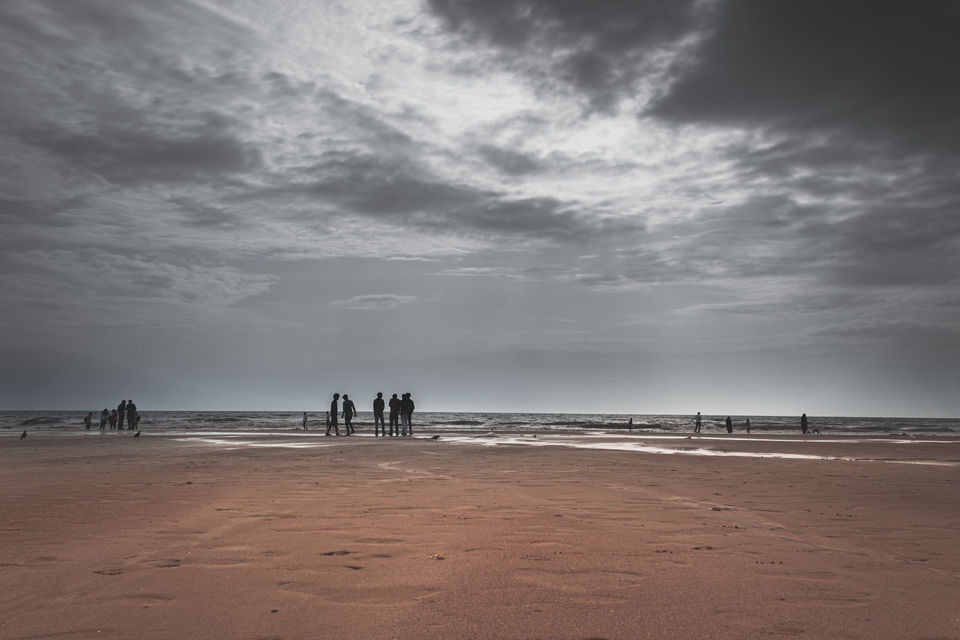 I hope this reaches you and others who have the same adoration for you as I do.  It was great talking to you and I hope to see you soon.
Take care old friend, and a happy Ocean Day to you!
Yours lovingly,
A Wandering Soul