There's nothing like a well concocted drink to help us unwind after a long day. Add a beautiful view of the ocean to that and it just can't get more perfect. There are some amazing beach bars spread out in the country that are meant to give us just this experience. All we can say is, lucky are those people who get to call these cities home!
With so many vibrant beach cities that pulsate with life and fun, we have our share of bars by the beach. Some of them are so good with all the drinks, food and the beautiful architecture that they have to offer, that they keep people coming back for more, sometimes from all over the country. Here is a list of six such bars next to the ocean which can perhaps be deemed as the best in the country.
One of the treasures found off the shore of the Anjuna beach, the Curlies is probably the most popular beach-side bar in the country. Unarguably, there is a certain quaint-ness and a beauty to experience in this place. Without the usual over-crowdedness, the beach and the shack too are great for one of the most beautiful beach bar experiences.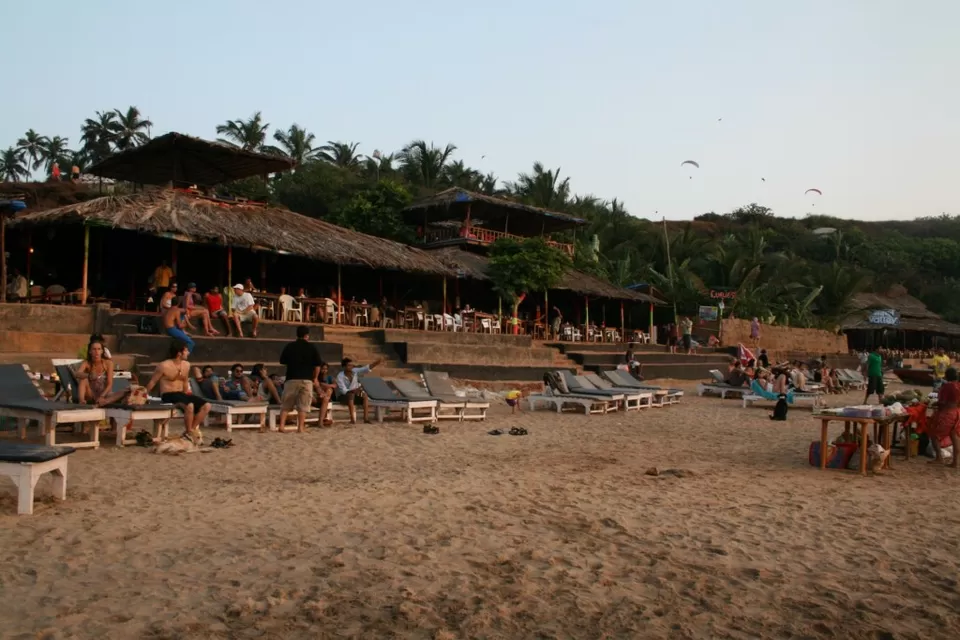 Cost : Rs.1500 for two people
Cuisine : Goan, Continental
Must try here : Sea food appetizers
Timings : 8:30am to 2:30am
Contact : 095524 71720
If you want to soak up the party vibe of the ever-vibrant and beautiful Baga beach, not to mention savour the Arabian ocean in all its beauty, Brittos is definitely a great place. The food and drinks here are great too apart from the location. The only downside is that this place is almost always crowed, so you better make sure you get yourself a table reserved before you get here.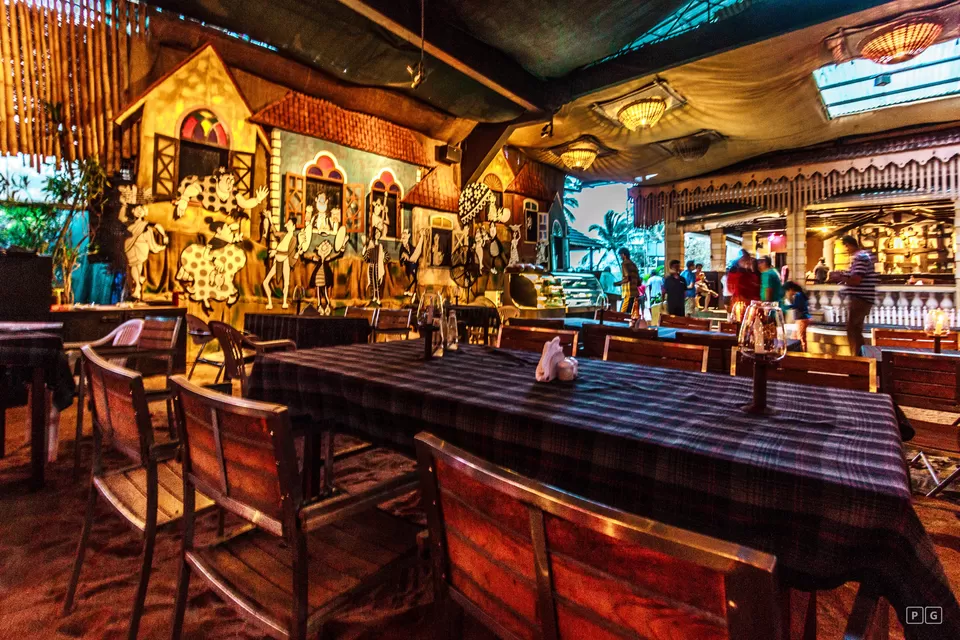 Cost : 1400 for two approximately
Cuisine : Goan, Continental
Must try here : Strawberry tart, Golden fried prawns
Timings : 9am to 12am
Contact : 073876 27948
Among the many beautiful bars in Pondi, the best one that's by the beach is definitely the L'Aqua. As if the vast and scrumptious menu of food and drinks of this place is not enough, we have the ocean which gives a high of its own.
Cost : 1200 for two
Cuisine : Sea food, North Indian, South Indian
Must try here :
Timings : 11am to 11pm
Contact : 914132349032
A part of Novotel Mumbai, this lounge/bar is a great place have a drink (and some amazing food too) by the Arabian sea. With it's beautiful setting – rattan chairs in an al-fresco arrangement, this place is probably one of the best bars by the beach in Mumbai. It may be slightly more expensive than your average bar, but well worth it all.
Cost : 4000 for two
Cuisine : Continental
Must try here : Calamari Rings, Lamb Kibbeh, in-house concoctions like Grass-skirt and Hazel eye
Timings : 2pm to 1:30am
Contact : 022 6693 4444
BOATS, short for Based on a true story is one of Chennai's new value additions – a bar by the beautiful Besant nagar beach. Although it is not right by the beach, we can have a good view of the ocean from in here. The plenty of books and comics that are filled up in the beautifully done up walls of the place are probably the reason behind the name. A good book, great food and drinks by the mighty ocean – doesn't all of that sound just perfect?!
Cost : 1600 for two
Cuisine : Chinese, Continental, Asian, North Indian
Must try here : Chicken Nachos, Elderflower Breeze
Timings : 11am to 11pm
Contact : +9144312331
This bar by the Juhu beach is yet another place to savour both the drinks that this place has to offer and the breathtaking view of the sea. The décor is one thing that keeps people coming back along with the modern Australian cuisine, not to mention all the beautiful concoctions they have on their menu.
Cost : 2500 for two
Cuisine : Chinese, Thai, European and Australian
Must try here : Chicken Wing Cake, Frangipane Tart
Timings : 6pm to 1am
Contact : 079999 98232
Have you got your own beach-by-the-bar experiences to share with us? Let us know here. Also, check out Tripoto's Youtube page for some amazing travel videos!