Base Village: Chavand
Fort State: In ruins
Difficulty level: Easy
Endurance level: Easy
Things to carry: Sports Shoes must, 2 liters of water, some snacks
How to Reach: Follow Google maps
Time to reach Top: 30 minutes
Chavand fort is in Junnar range and is part of famous five forts consisting of Shivneri, Hadsar, Jivdhan and Naneghat. It is situated just 17 KM from Junnar. This fort is not visited much. We could see Shivneri fort on the way.
I, Venkatesh and Pawan started by car at 7:30 AM. We had breakfast on the way. We reached Junnar at 10 AM and headed straight to Kukdeshwar temple. It is a Lord Shiva temple carved out from a single rock.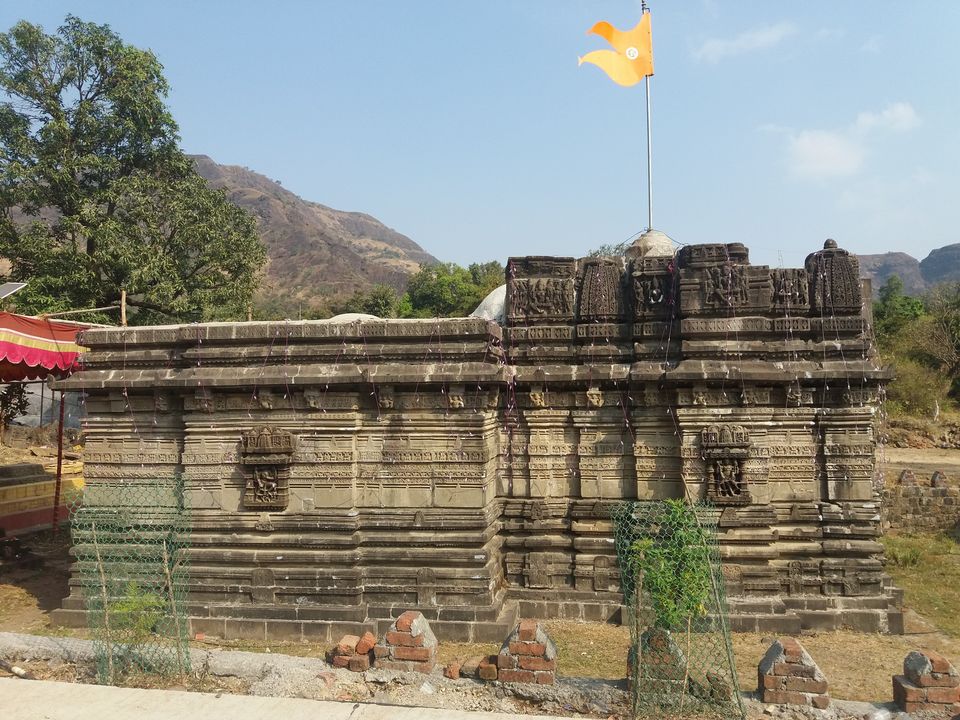 The temple sculpture looks beautiful. It is believed to be built in 12th century and is in Hemadpanthy architecture. There are nice carvings on the inner and outer walls of the temple. We took the blessings here.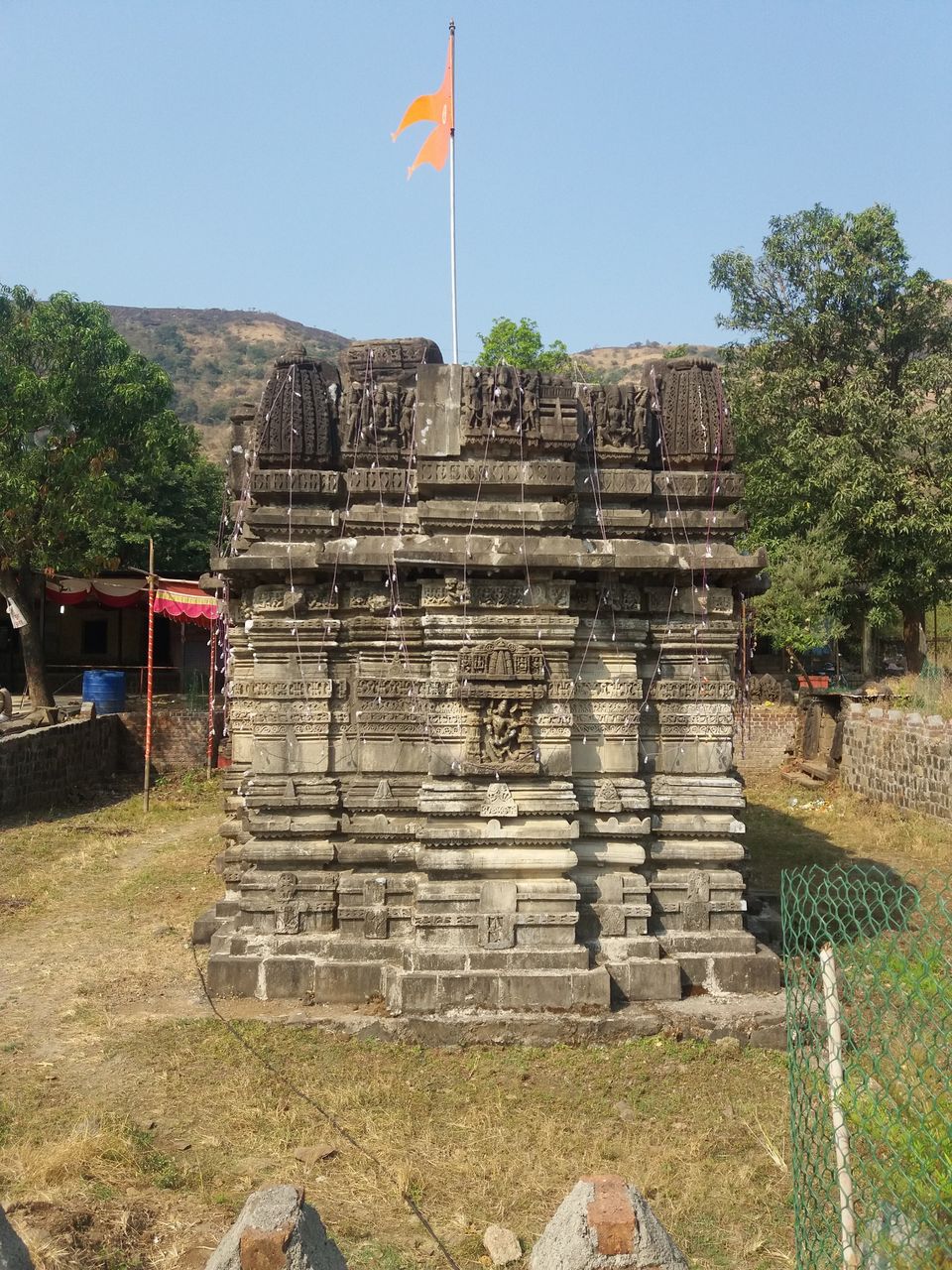 River Kukdi originates from here and water flows all year round.
A quick peek into the history. Fort went from Bahamani Sultanate to Nizamshahi. Later it went into the hands of Mughals. Shivaji Maharaj captured this fort and named it Prasannagad. Mughals recaptued the fort and again it came back to Maratha Empire. In Anglo-Maratha war, Britishers won this fort and destroyed the original steps.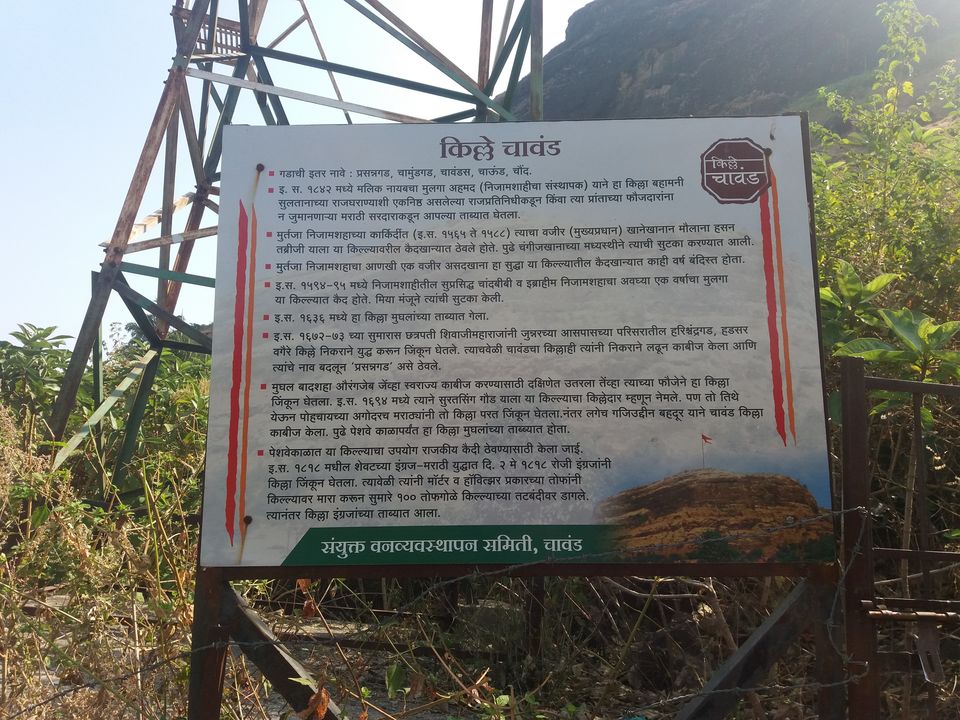 There are new steps built till the mid way. It is a simple climb of 15 minutes till the old steps.
After crossing new steps, railing has been installed as the passage of old steps is very narrow. Also the step is very short. Be careful on this part.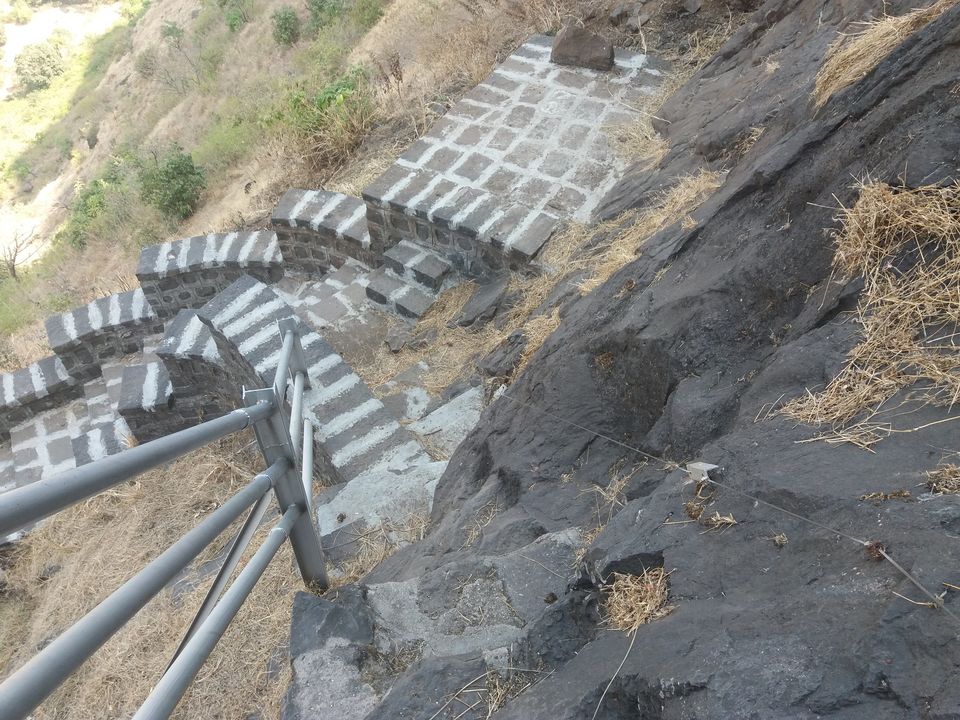 A cannon placed in the middle of steps.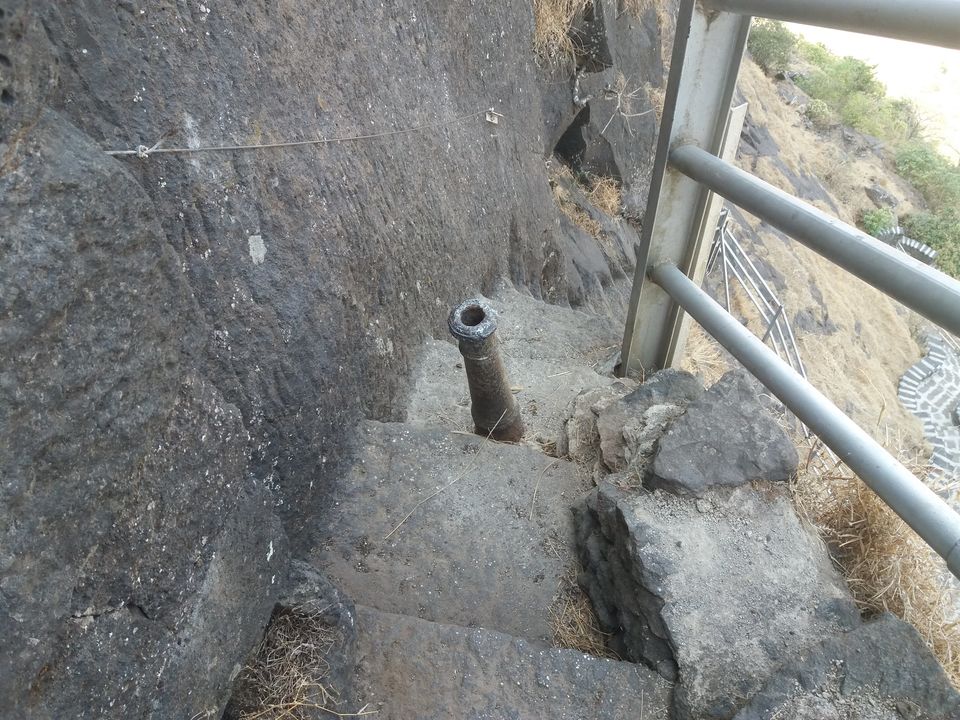 For next 5 minutes of climb, there are no railings on old steps.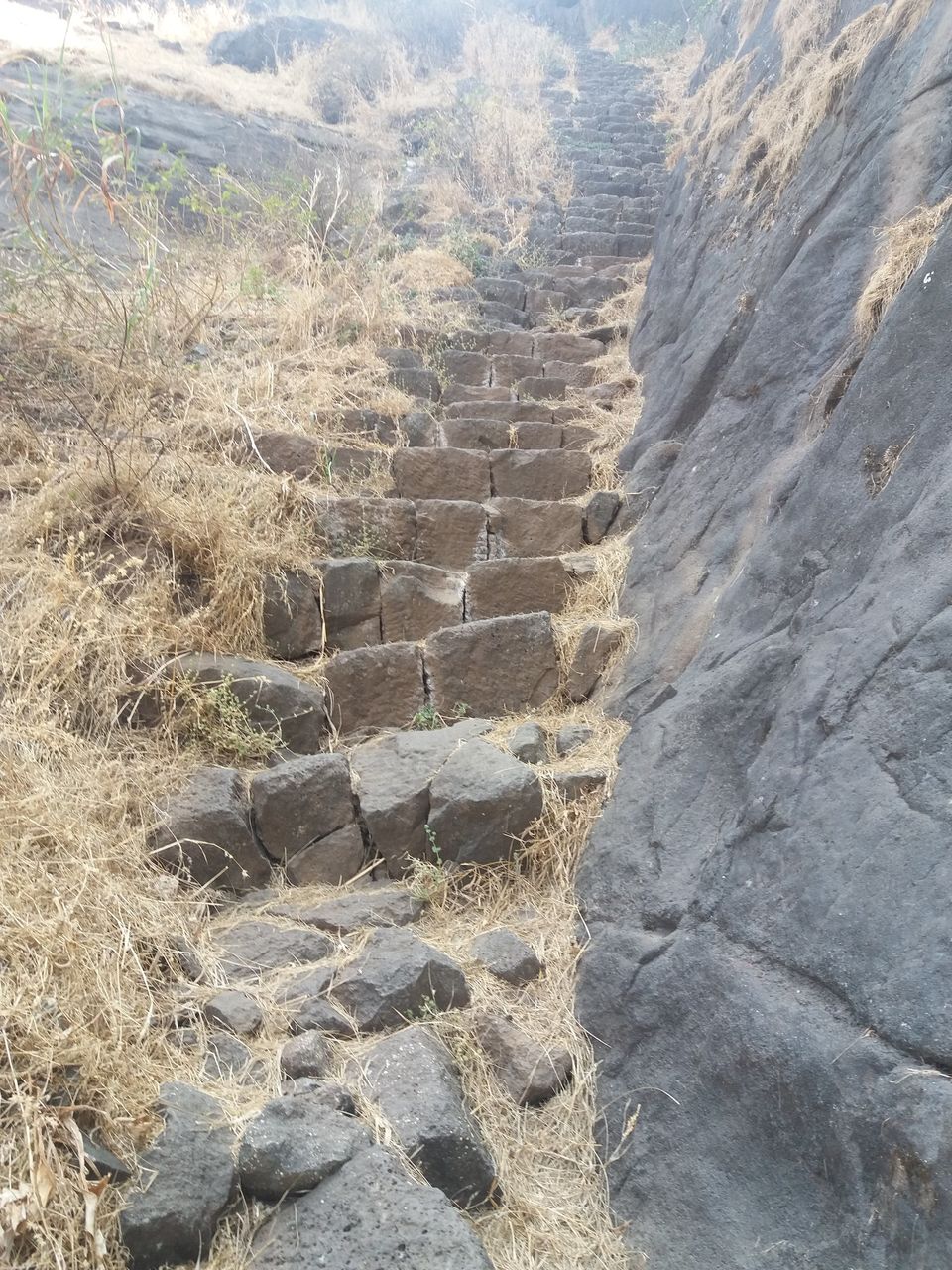 We reached the top in another 15 minutes. We saw this huge gate of the fort.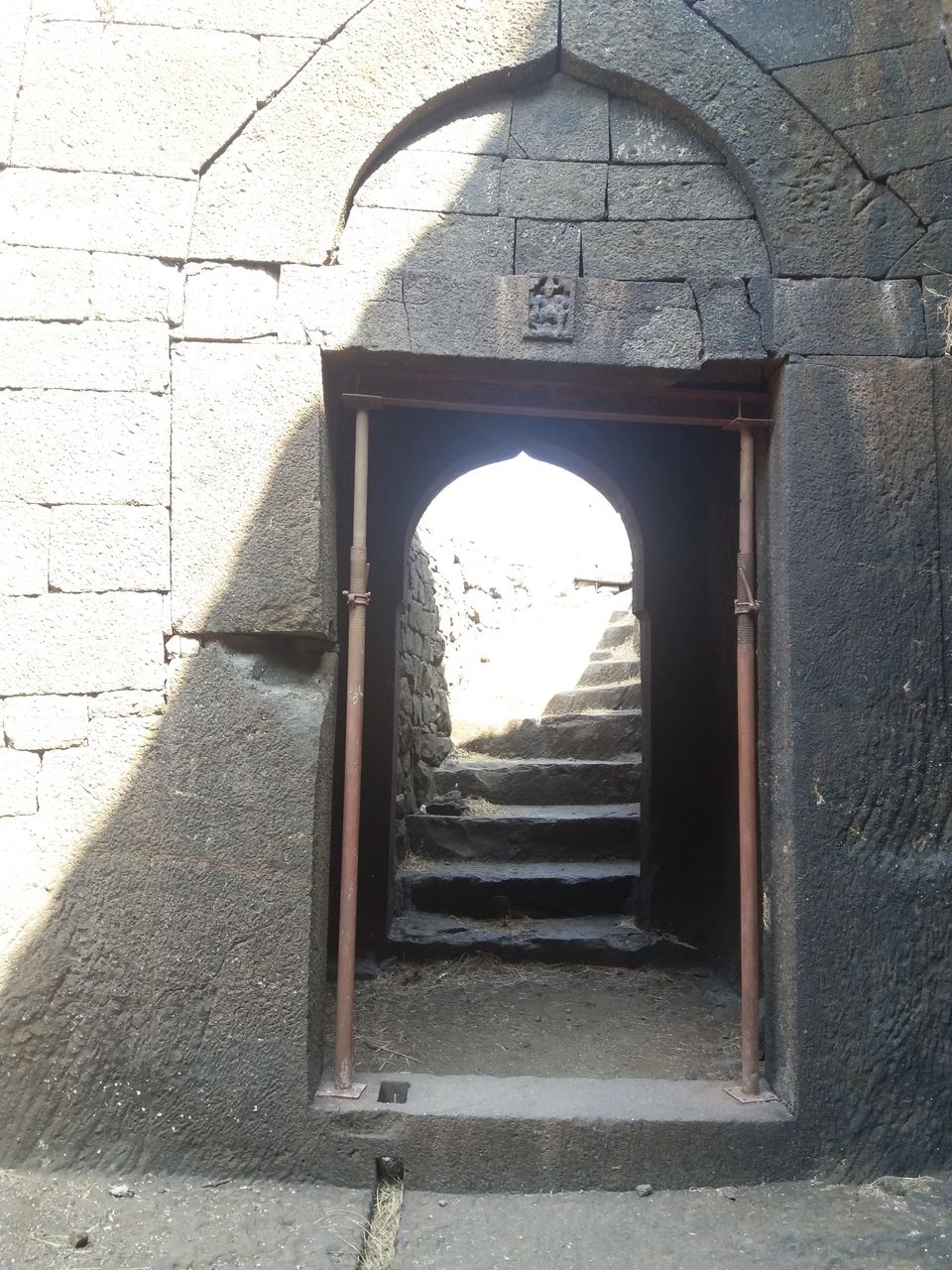 There is a Lord Ganesha carved in the adjacent rock too.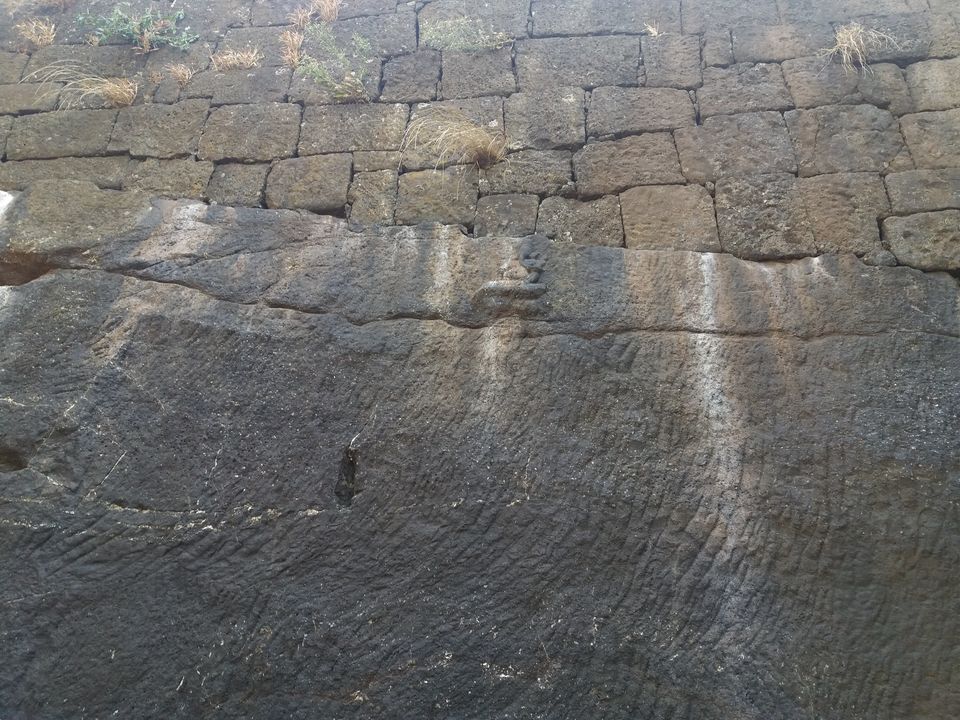 From the top, we saw the panoramic view of Manikdoh dam. It is build on river Kukdi. The water from the top looks breathtaking. We also spotted Hadsar and Jivdhan forts from here.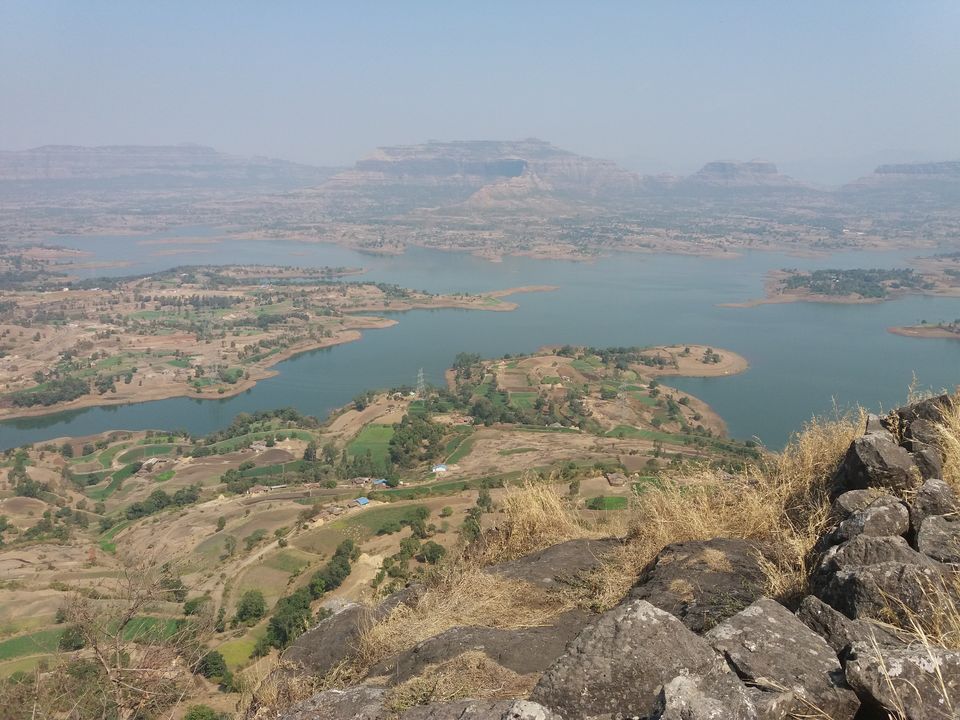 Just after the gate, we took left. There was overgrown grass of 5 to 6 feet height all over. We found it extremely difficult to walk and make our way. Also the fear of snakes roaming around made us scrutinize each step.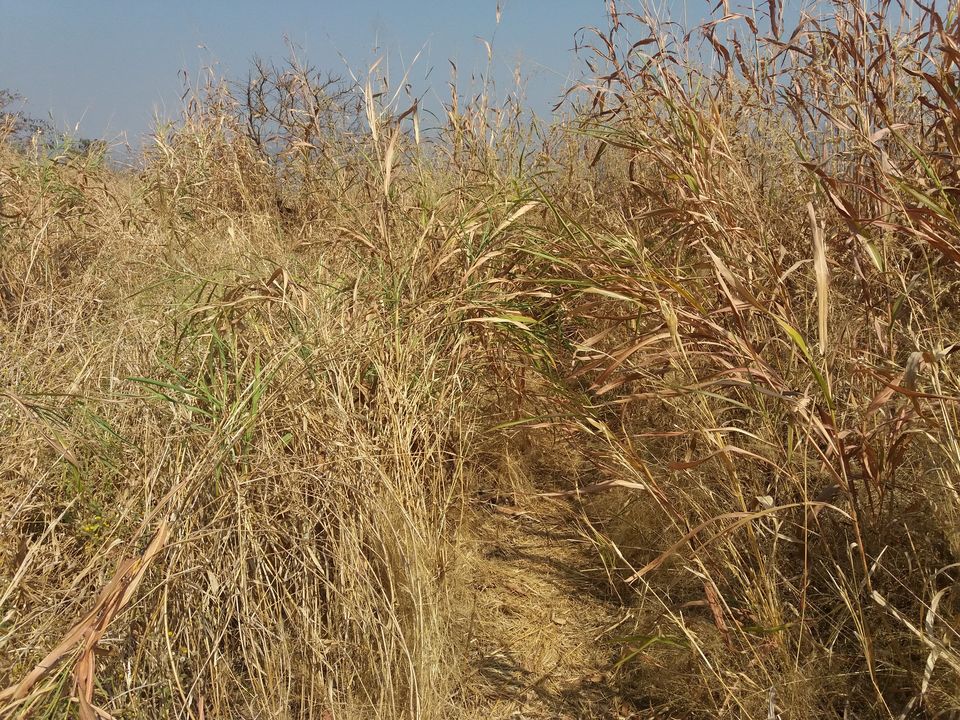 Moving ahead, we saw the seven cisterns.
There is a door to enter these water tanks with Lord Ganesh idol on the top of door.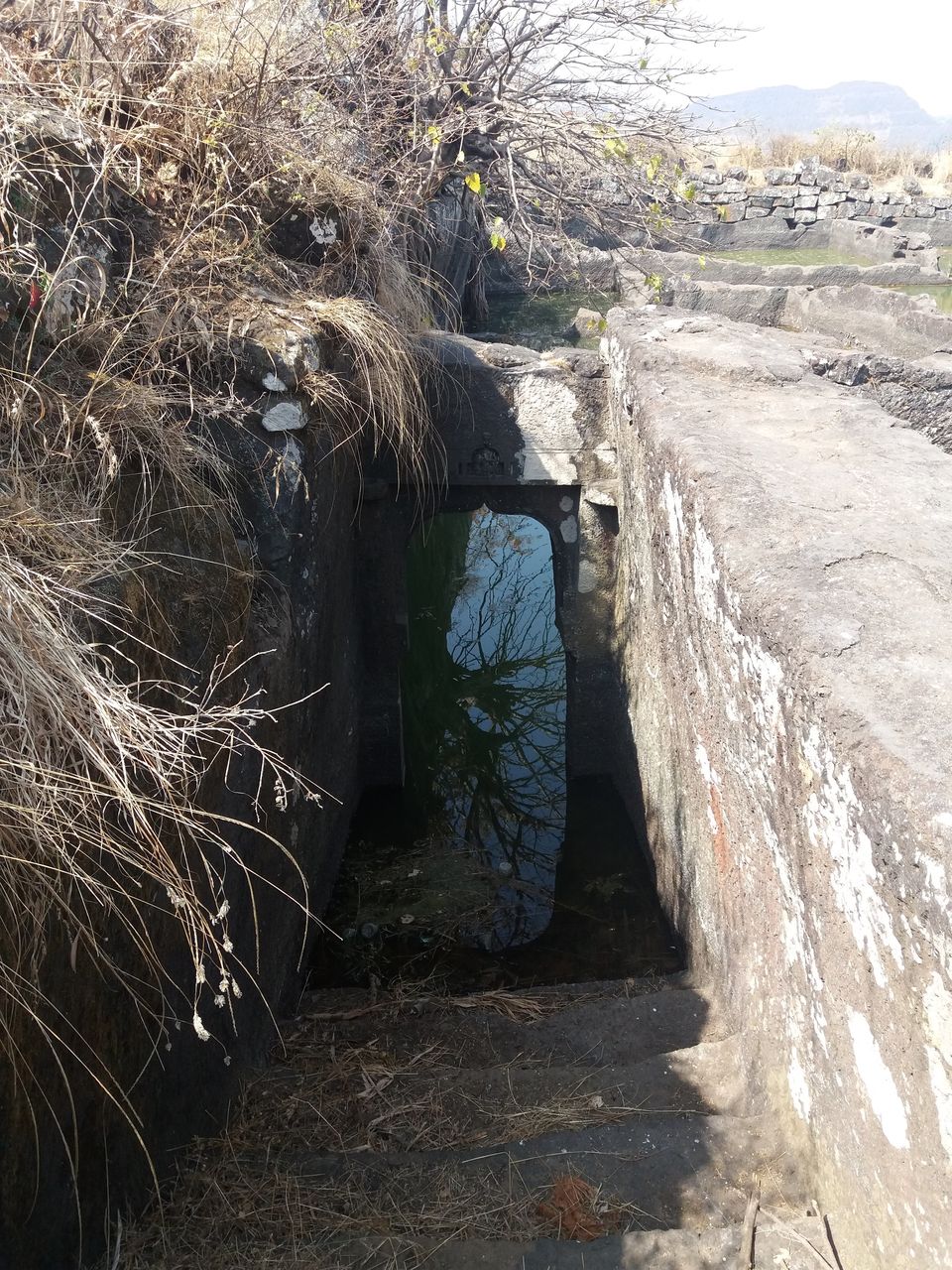 As we walked, we saw many other water tanks on the way.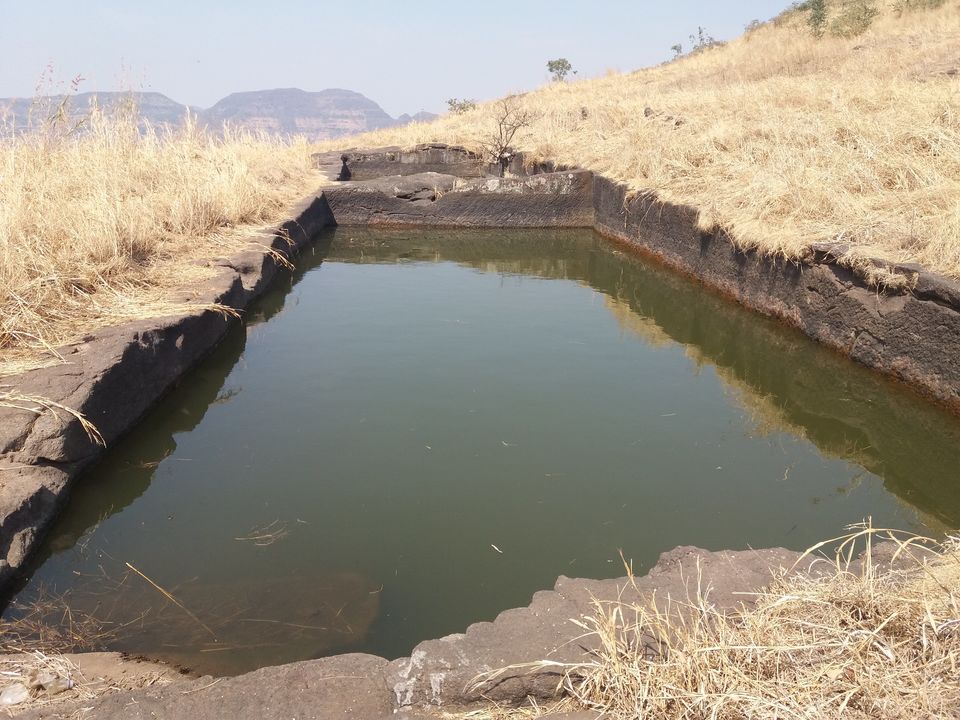 We strolled on the perimeter of the fort. After a while, we came to the path to the Goddess Chamuda temple.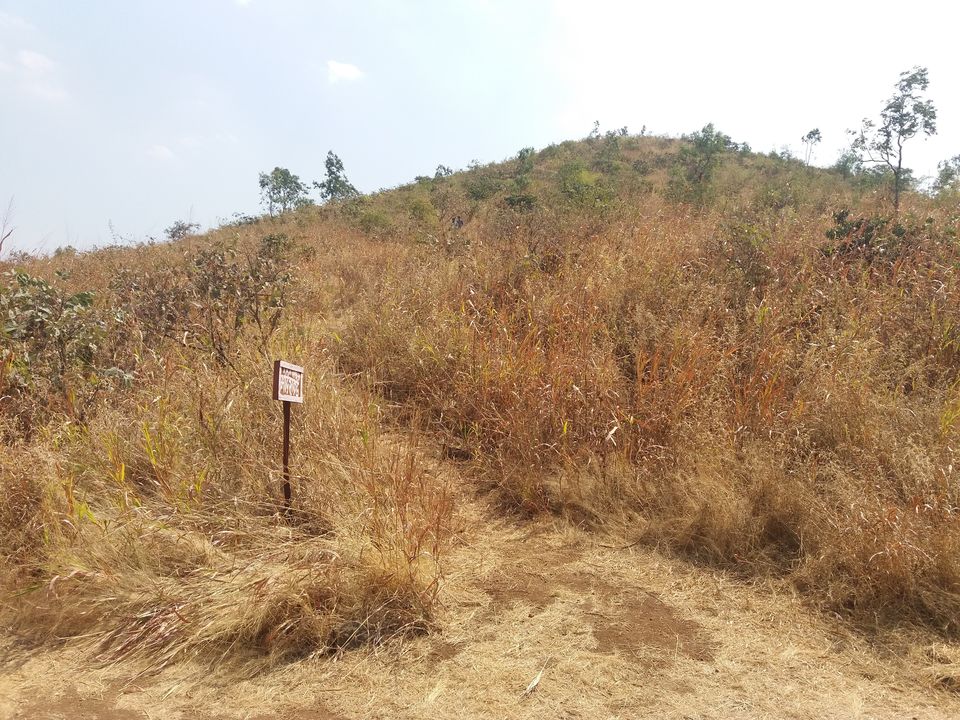 This is the highest point on the fort. We saw idol Nandi and some other structures.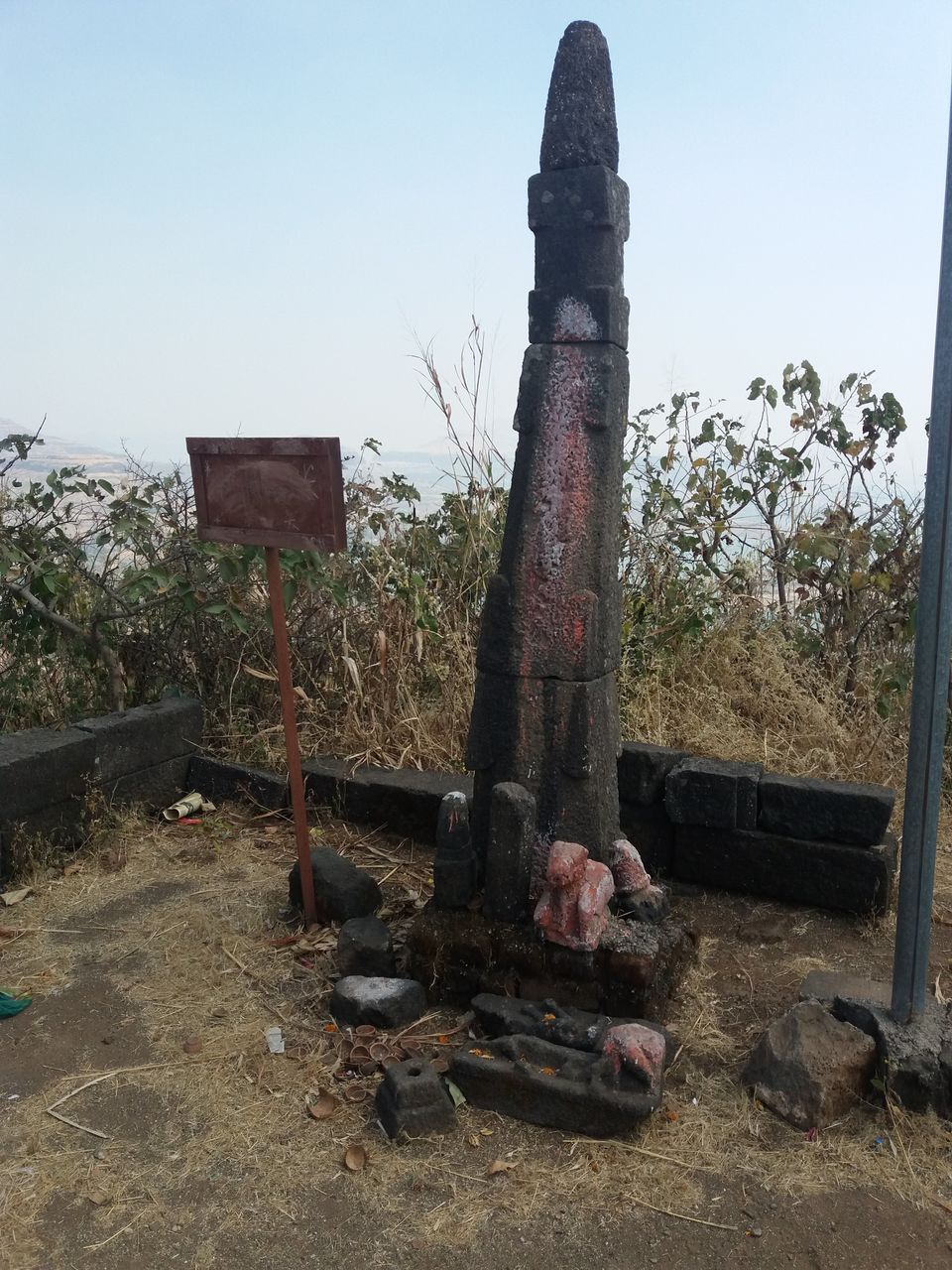 Saffron flag was flying high.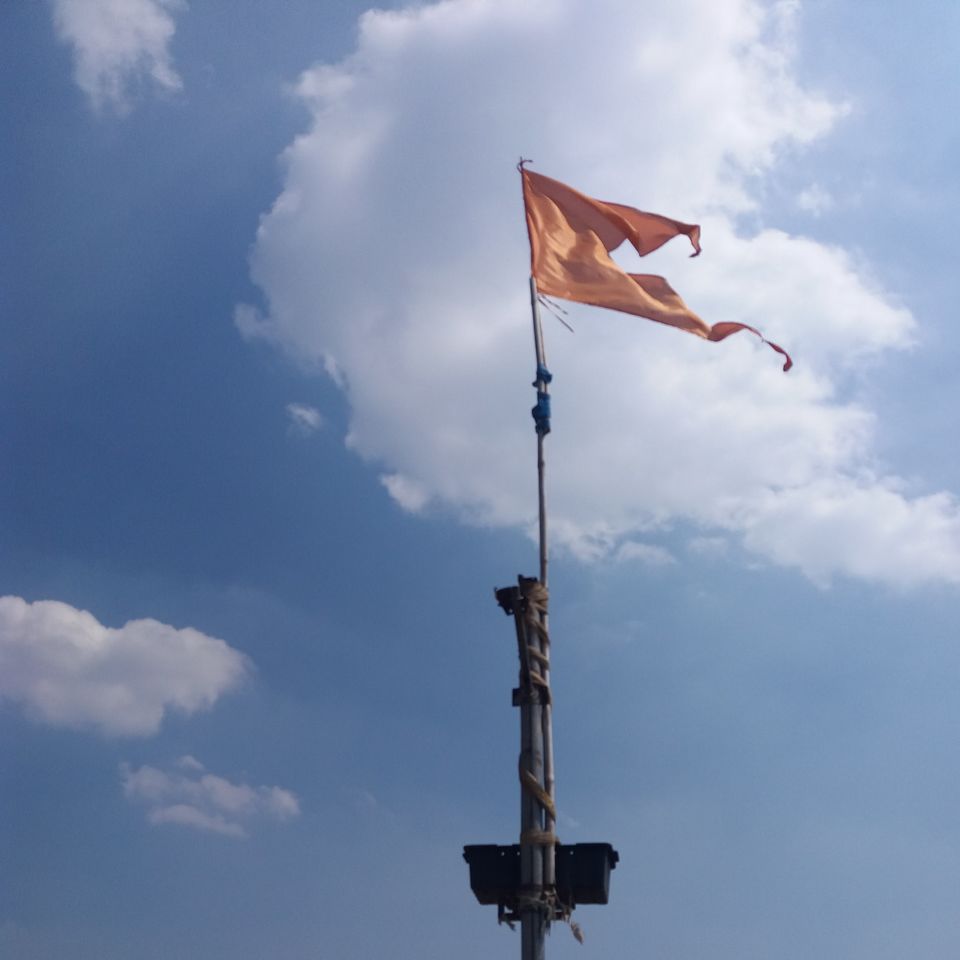 We bowed down to the deity.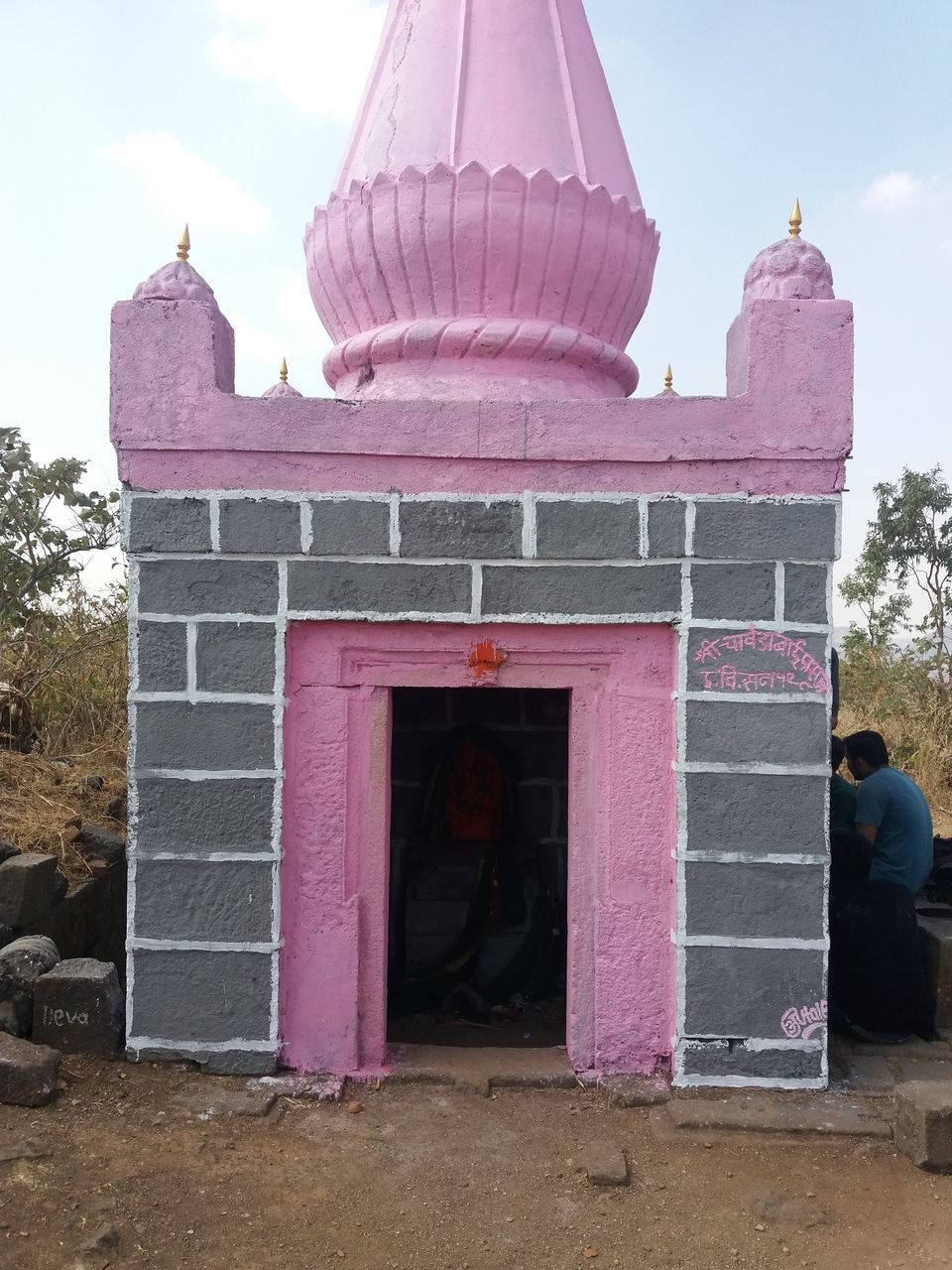 The temple looks like has been renovated recently.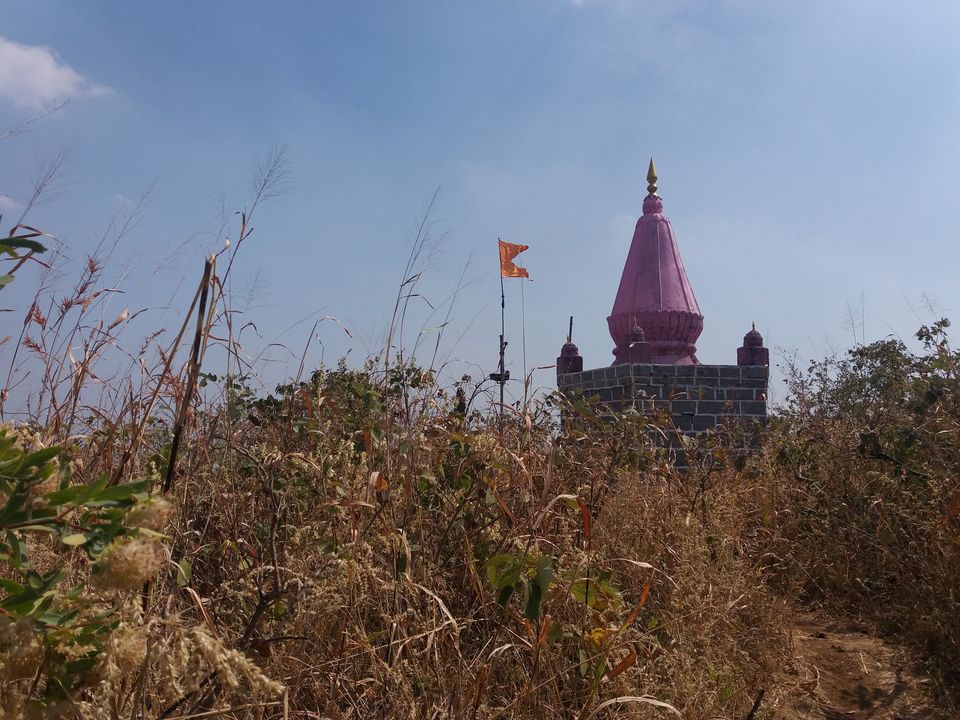 Also saw old structure with Lord Shiva Jyotirling.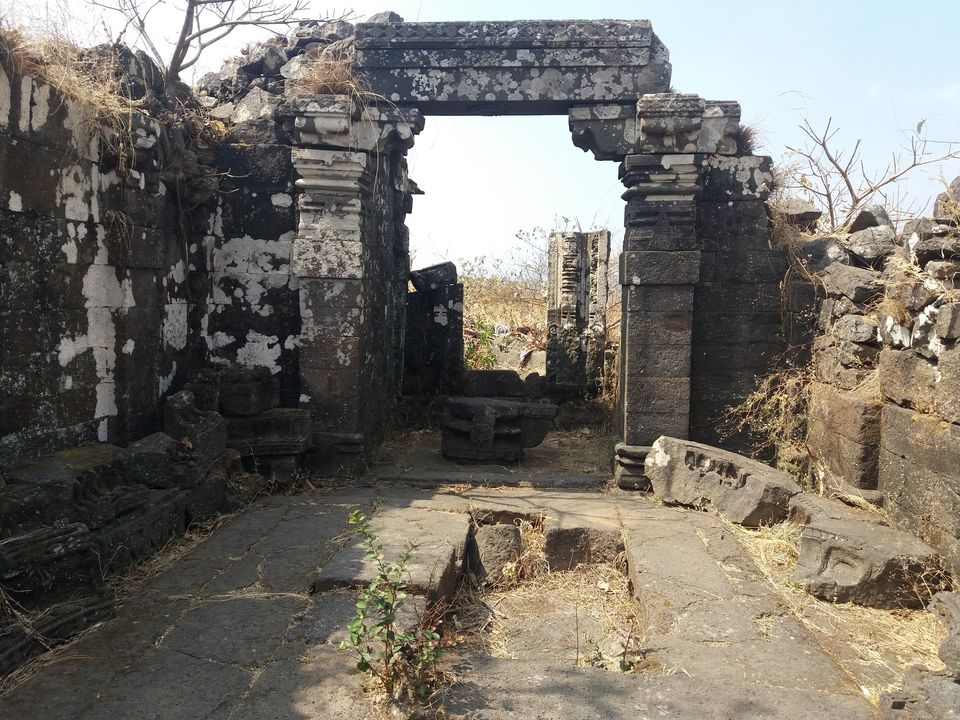 There is a water tank with structures placed in a cave beside it.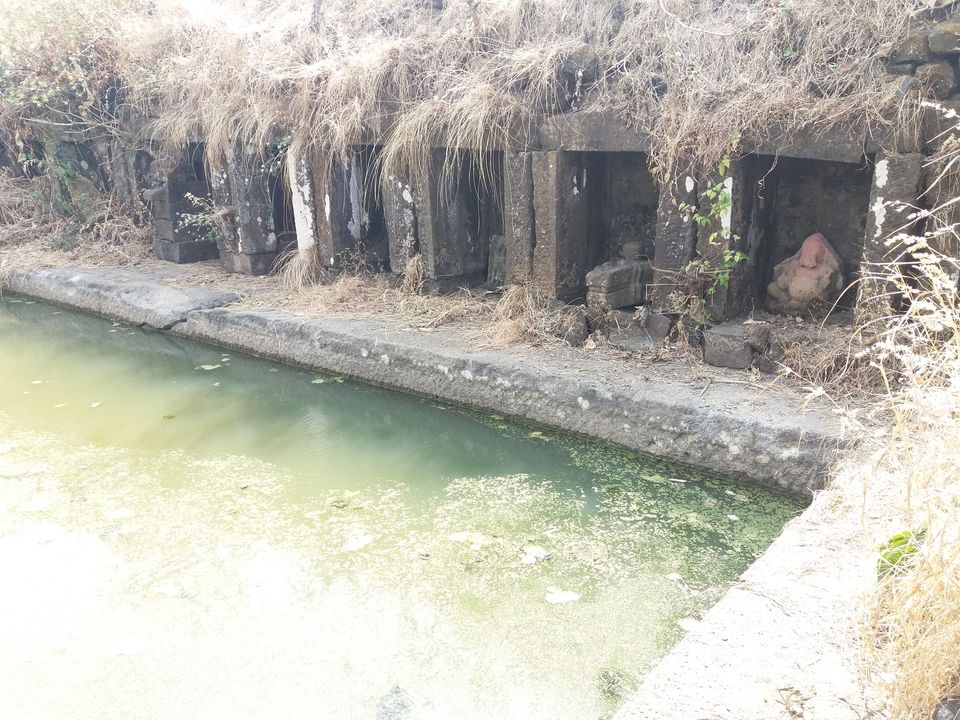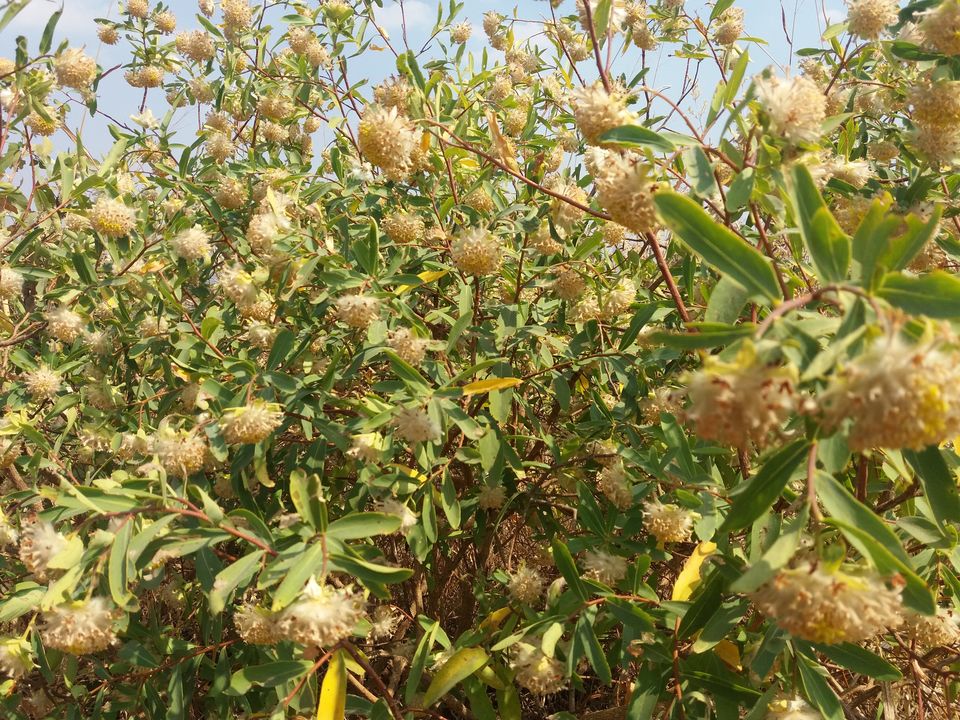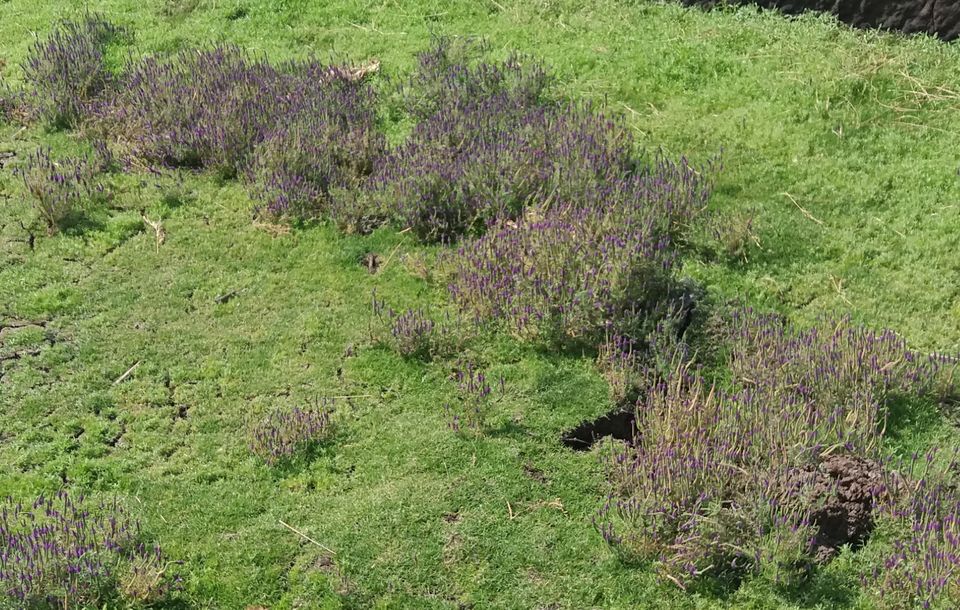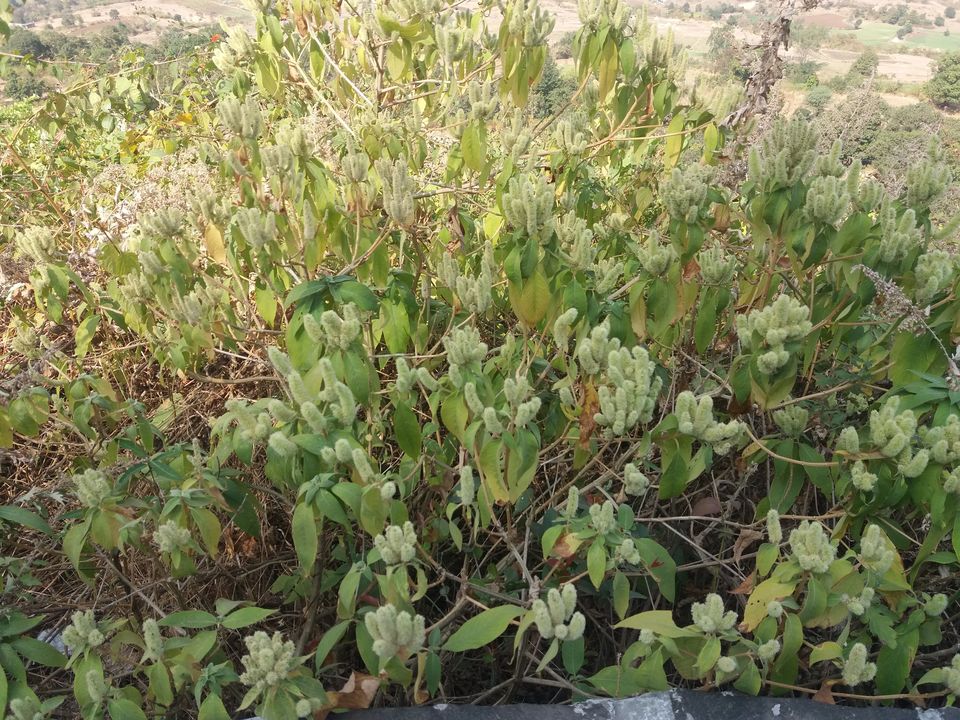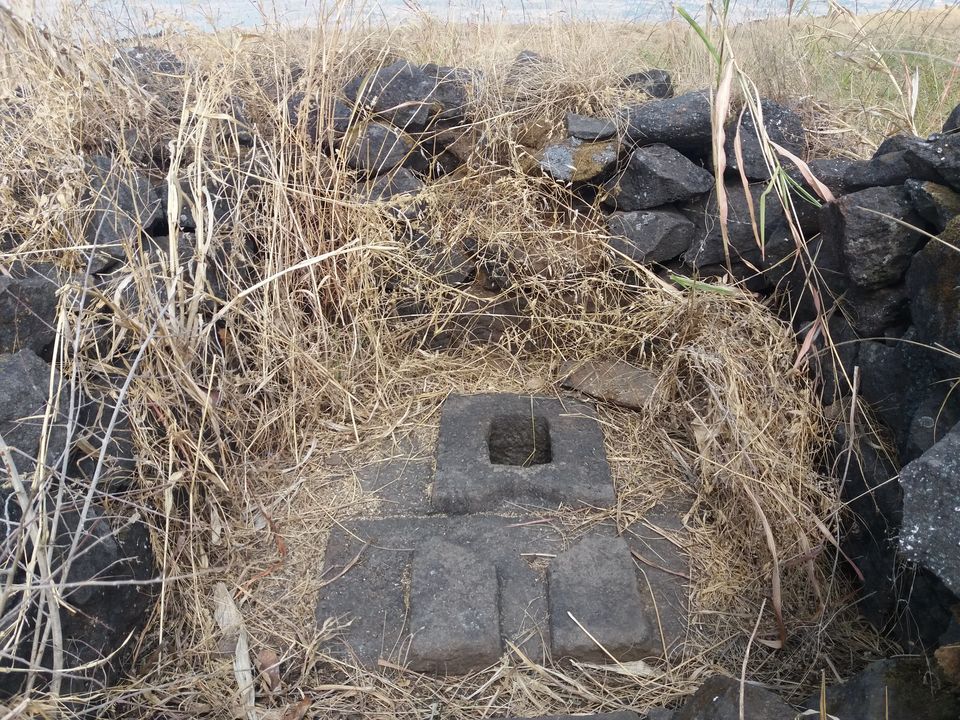 We could also spot the remains of fortification.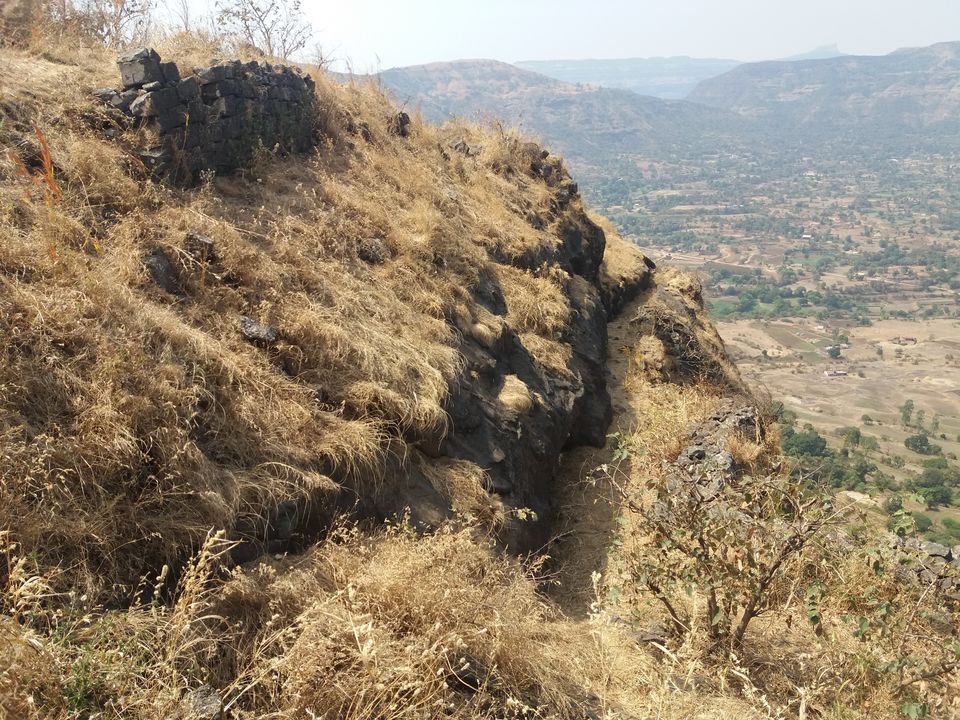 It took us an hour to roam on the fort. We came down to base in 20 minutes and started return journey.
If you have time, you can cover Shivenri fort as well with this fort.
Leave only your footprints, Take back only pleasant memories.