Day 0:
I texted Siddi if he was interested in a bike trip along the coastlines of Maharashtra. Yes he said and off we were on Saturday at around 3pm after a heavy Butter Cheese Masala Dosa. One bike and 2 people on it with heavy bags.
Day 1:
https://goo.gl/maps/kXctkAnGg532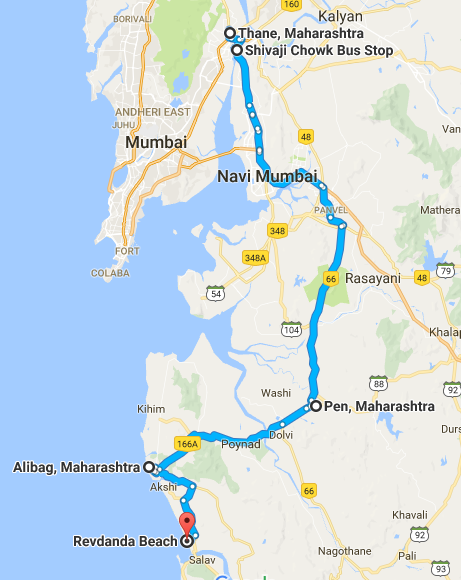 Last year when I visited Panvel - Pen - Alibaug highway, it was horrible. However, now with the new construction going on, its much much better and soon maybe in a year or two, it would be butter to reach Alibaug via NH-66.
We reached our destination Revdanda beach at 8.00pm. The road from Alibaug - Nagaon - Revdanda is in worse condition and if the Govt. is really bothered about it, please start with its repair. At some places they have to stop one-way traffic.
We stayed the night at 'Shree Savali Cottage'. Its cheap here to stay, the rooms are very basic and the family provides you with meals if you like. The beach is just 100mt away. For some reason that day, we had a hard time searching for non-veg dinner and then came Sahyadri bar to the rescue. I would recommend this place to group of men. The food was really good.
Day 2: Session 1:
https://goo.gl/maps/JpgDU7gzqmT2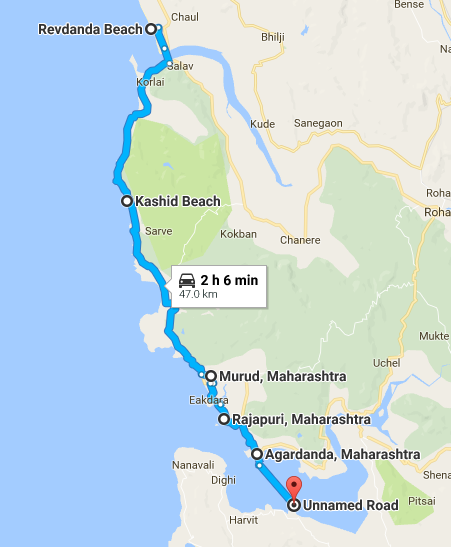 We left at first light around 5.45am.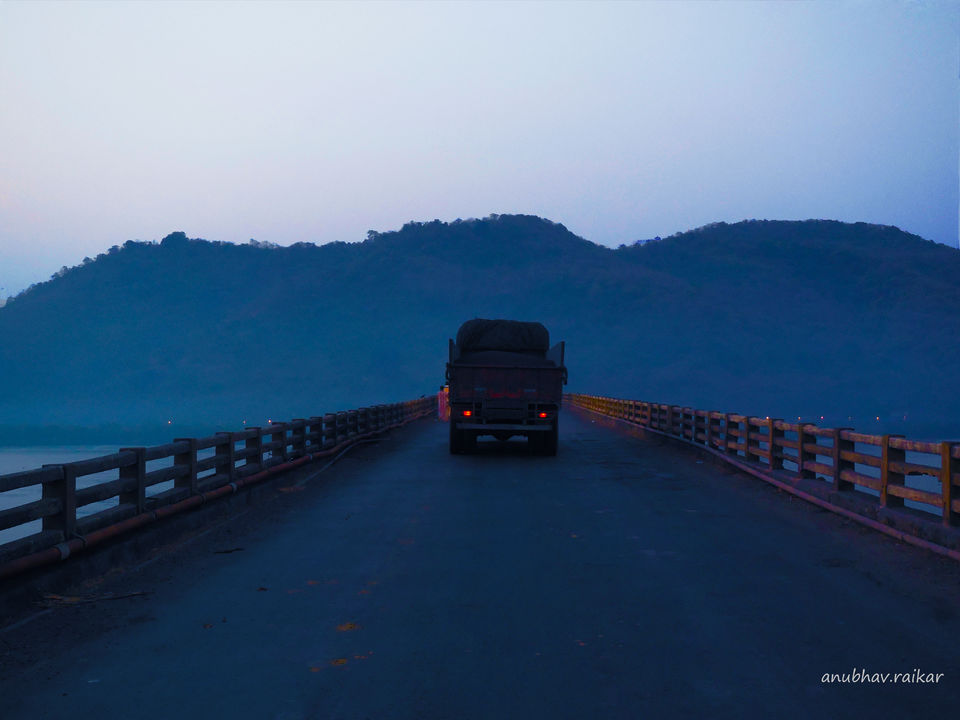 The road till Kashid was good. We also met some friends here who came for a morning stroll. As soon as we left Kashid, the roads deteriorated, more and more and more. My friend Siddi had a real tough time on the pillion seat. And after sometime, even I had a tough time. It was really difficult to ride with all those bumps and holes. Watching the Murud-Janjira fort from atop a hill road was cool.
We were to take a ferry from Rajapuri to Dighi. We were here at 8.30am and the ferry was at 9.00am. We decided to go check the Khokari Tombs.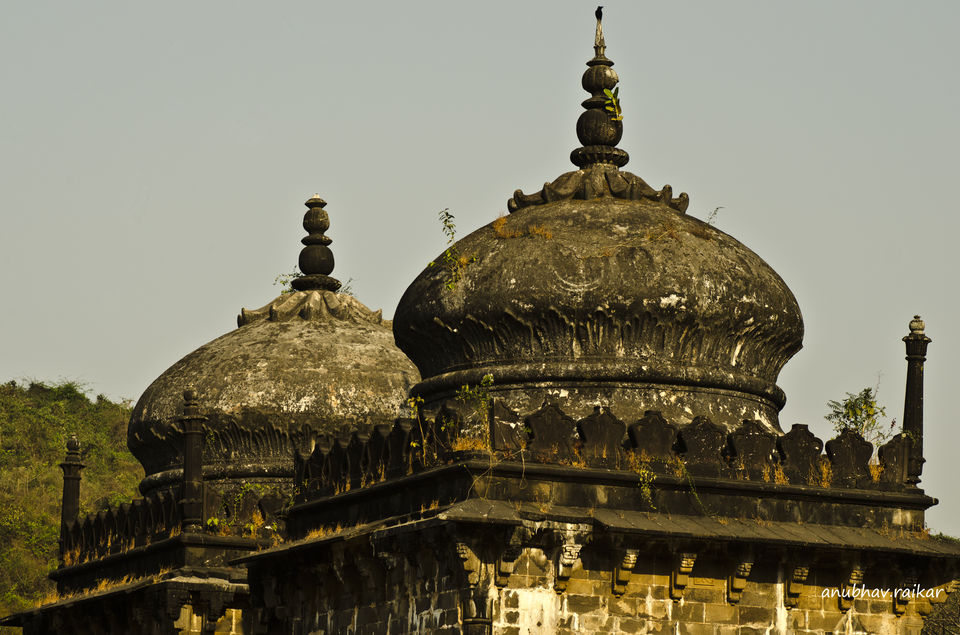 From here, some guy informed us to go ahead to Agardanda and take the ferry from there. We had some light breakfast and took the ferry with our bike on it from Agardanda.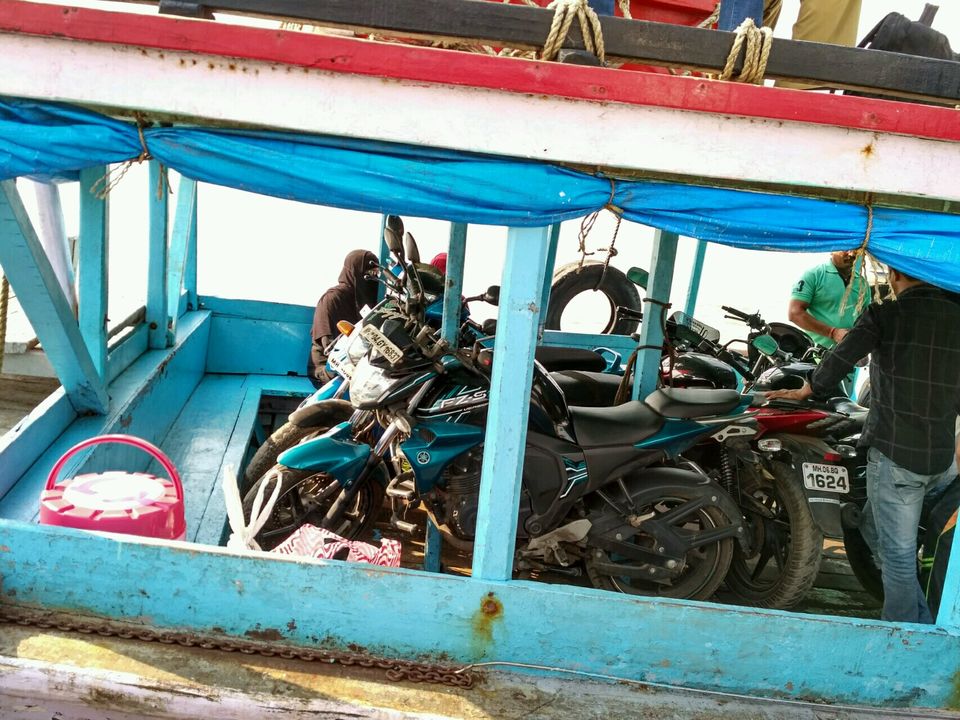 Day 2: Session 2:
https://goo.gl/maps/WHJ3Wp9VkRM2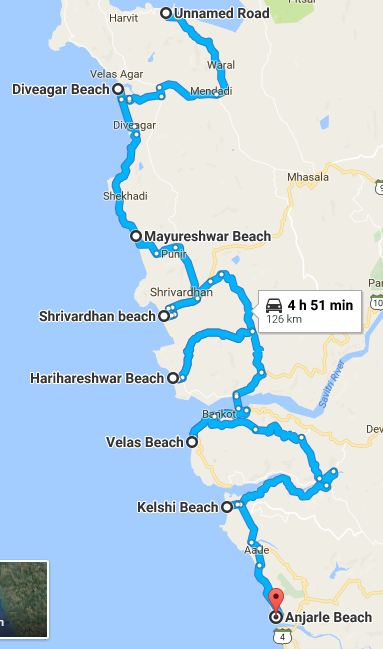 From here we headed towards Diveagar. I didnt have plans to see the beach. A roadside signboard read: Diveagar beach - 2km.. In sonic boom we rushed towards Diveagar and we were glad we came here.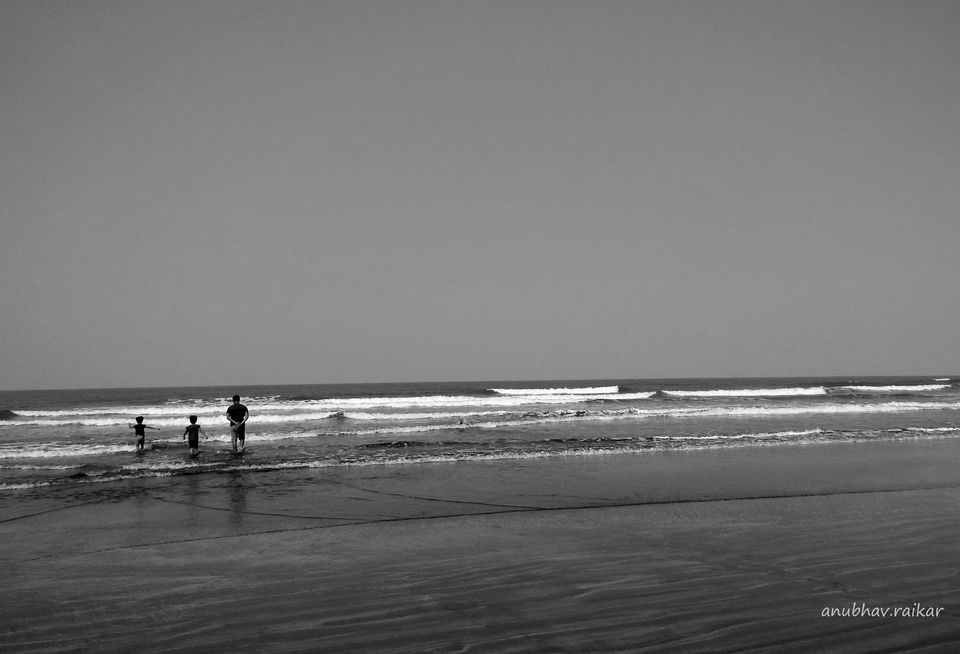 Next on our list, Shrivardhan beach. As we were following the coastal road, we came across Mayureshwar Beach. This was not on our list. Many families were having a great picnic time here.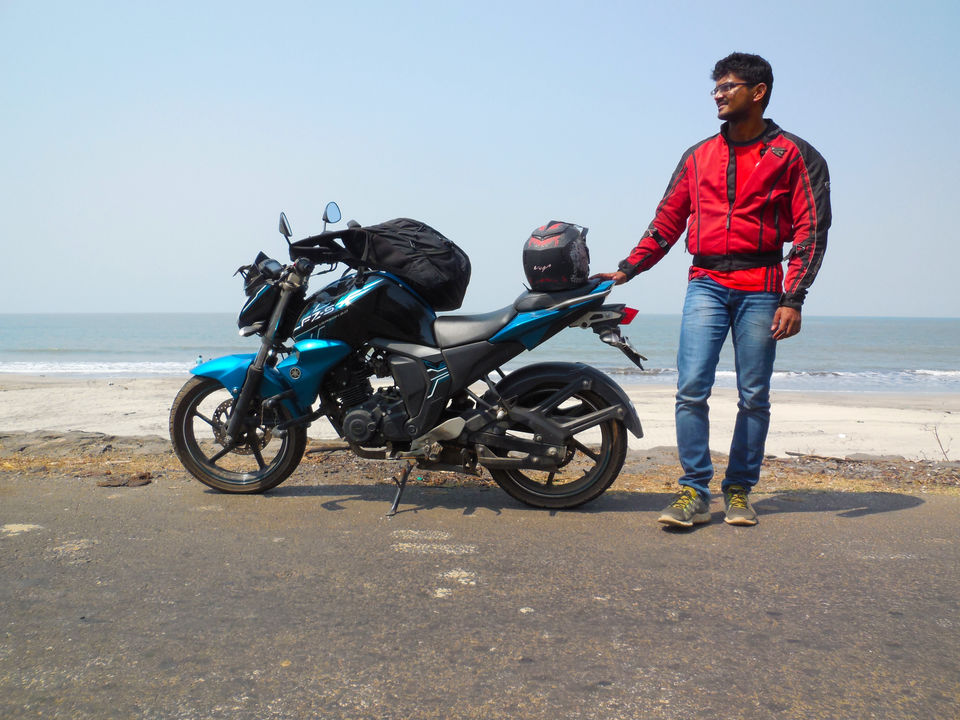 We headed further and reached Shrivardhan beach. We had lunch here. Prawns masala was done very well.
Riding further south, we covered Harihareshwar beach as well.
Time to take another ferry. Bagmandla is where we reached and this time we had a big ferry that can consume cars.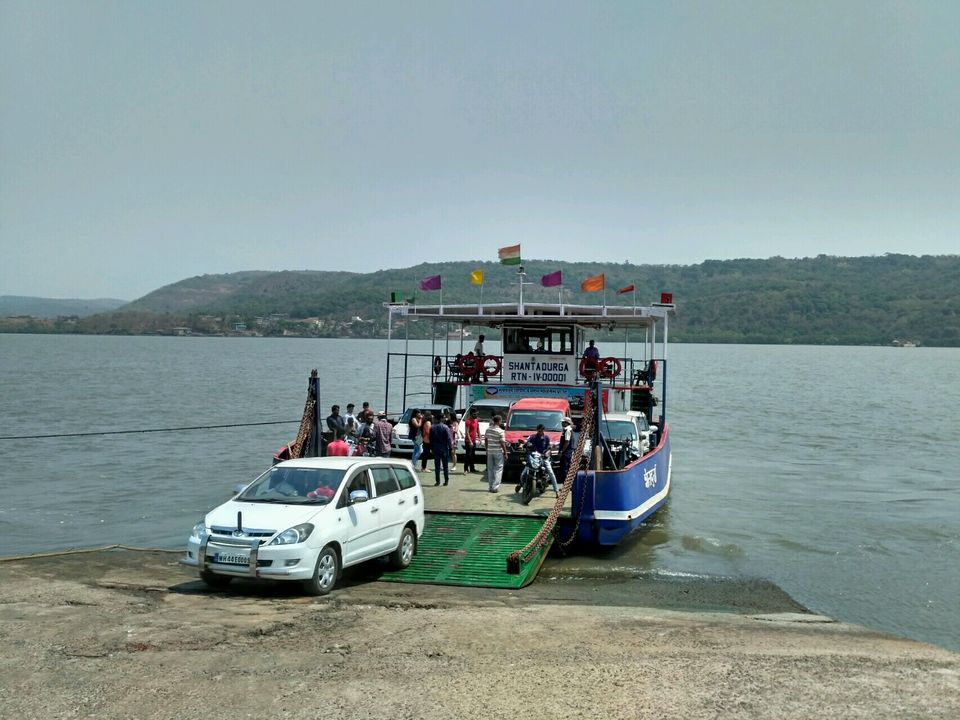 We reached the other side: Vesvi. From here we moved on to Velas.
Velas beach is famous for turtles coming here and laying eggs. Many tour operators take you here to see the turtle in action (Feb - Apr). Now comes a twist. If you google-map Velas beach, you see a Turtle festival icon. You hope to see many tourists here. Many turtles dancing and singing. Many restaurants and other facilities. But when you reach here, there is no human being in sight, forget about the turtle. You have nothing to eat / drink. Just a vast stretch of beach with turtle eggs protected in a cage kind of thing. It seems the turtles come around 6pm. I am 200% sure, this place wont turn into something 'happening' at 6pm. Avoid Velas (unless you plan to stay there and really wanna see what happens at 6pm), instead watch some turtle pics on internet, be happy. Plus it was very hot. I had to sleep under the trees for sometime.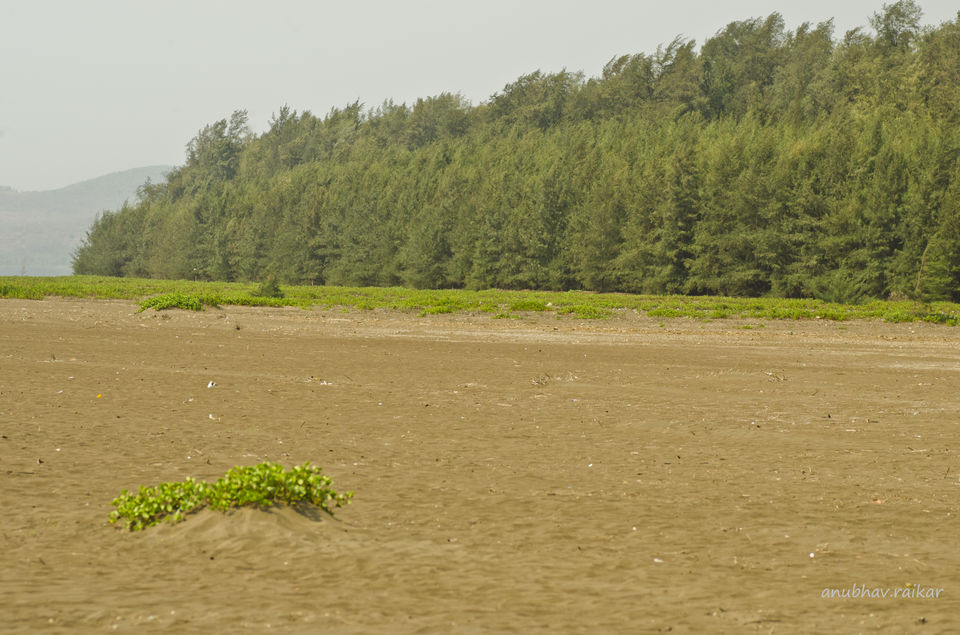 Now comes THE RED ROAD - by Anubhav and not Stephen King.
We had Kelshi beach on our list, we moved further south.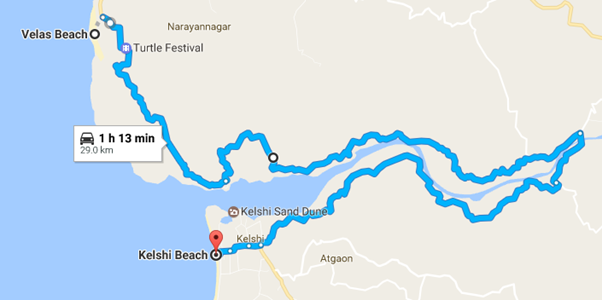 We expected to take a ferry, but there was none. So we had to take this long along-the-river road. The road above the river is full of red sand. It required high levels of patience to ride this. More than 50 minutes, the road was all red with up and down slopes of red sand. I was sure, the bike would skid at some place, but it didnt. I must be a good rider. What was worse was the incoming trucks loaded with more red sand and blowing the dust in the air. Siddi was all red when we reached the bridge crossing.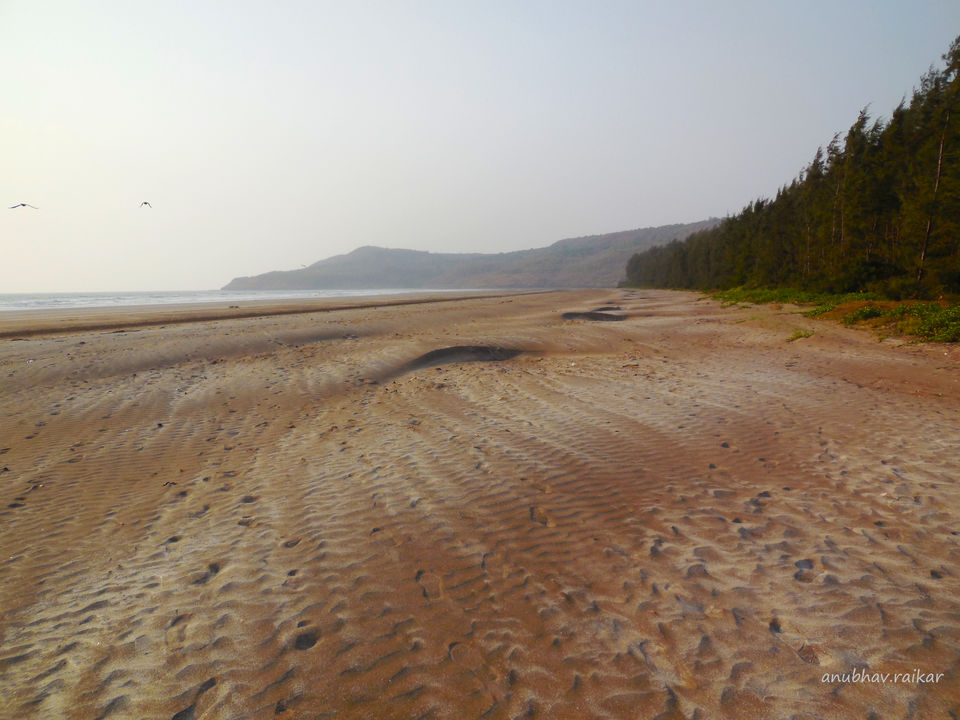 Moving further south, to our destination of the day, Anjarle beach. Anjarle is famous, but to reach there go through bad roads. I really dont understand why flat roads are in bad condition. Really, are you that corrupt? Shame! And please stop repairing roads with tar. We are in 2017, Concrete!! We stayed the night at Ketki beach resort. The price is high but if with a family go here. Their resort opens right on Anjarle beach. Food is great and staff is helpful. The bed was soft and was much needed after that terrible bumpy ride.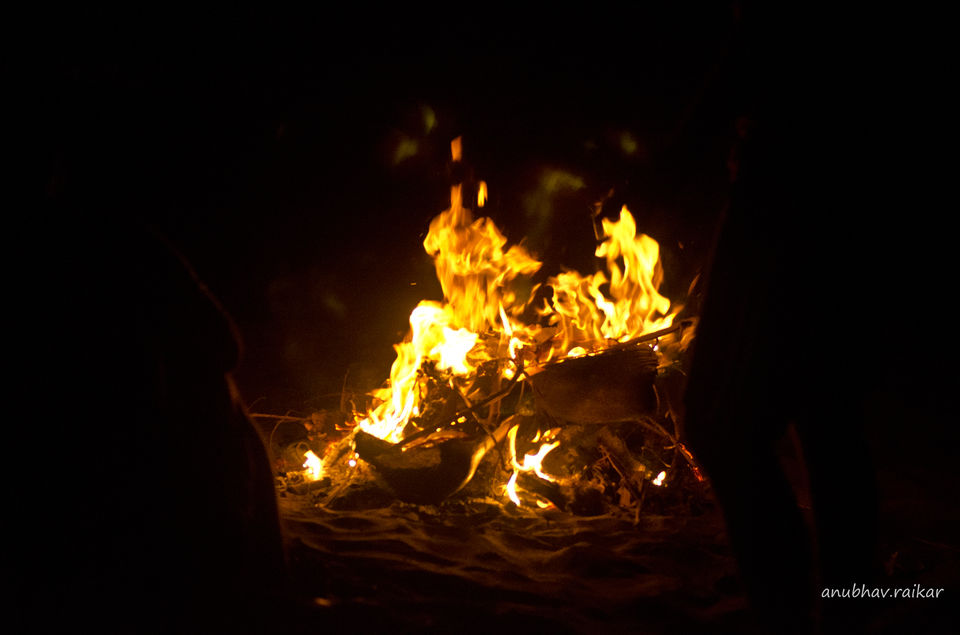 The Padale beach north of Anjarle should also be a great option to stay. While on our way, we found it scenic.
Day 3:
https://goo.gl/maps/oQU2js3ajtu

Siddi is a passionate photographer. He woke me up at 4.30am. It was new moon and best to see the Milky Way. So clear, I could see it with naked eyes. He took this wonderful shot.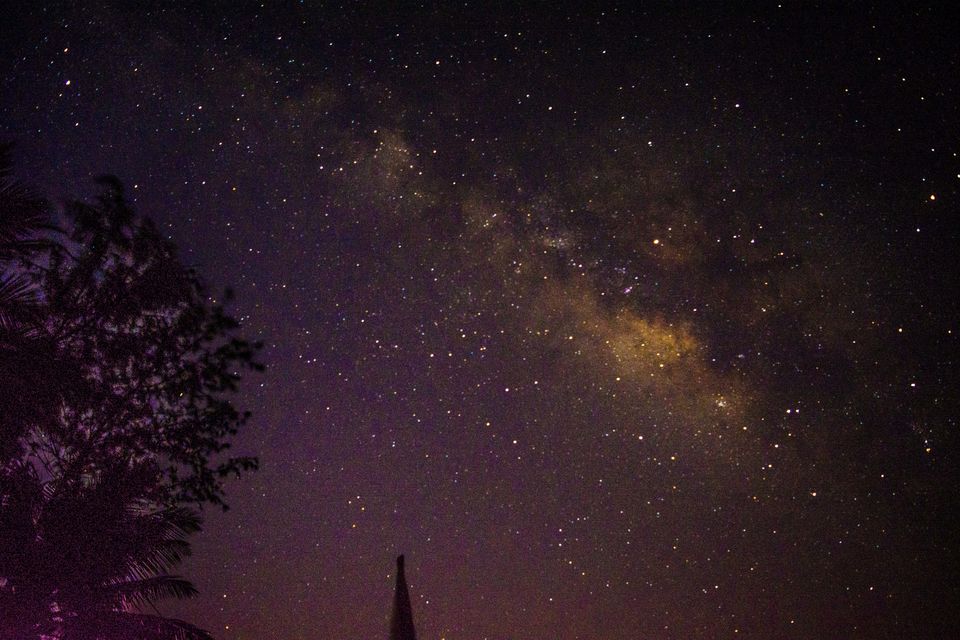 Amazed by his talent, I shall be referring to him further as Sir Siddi.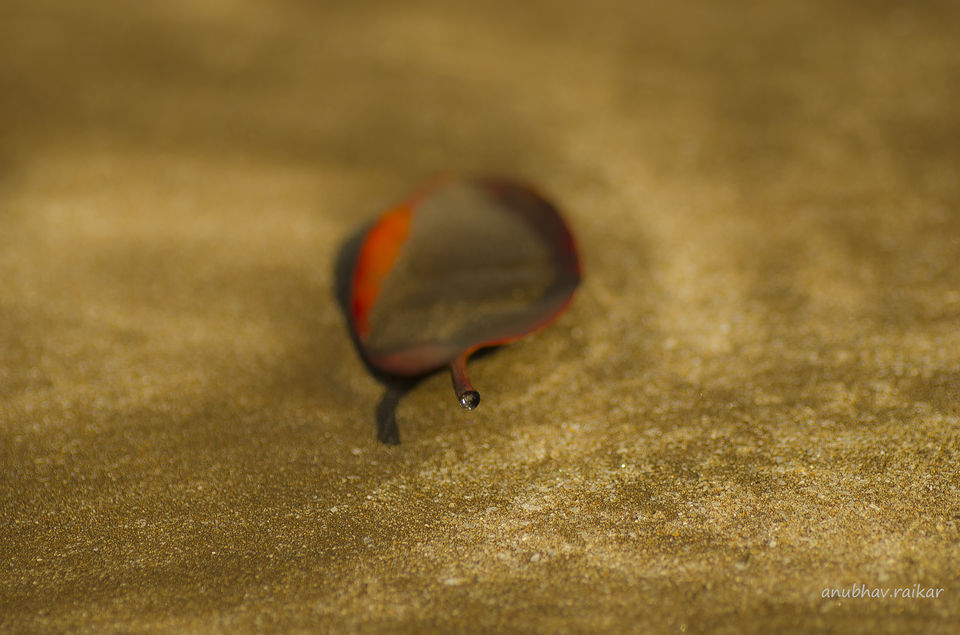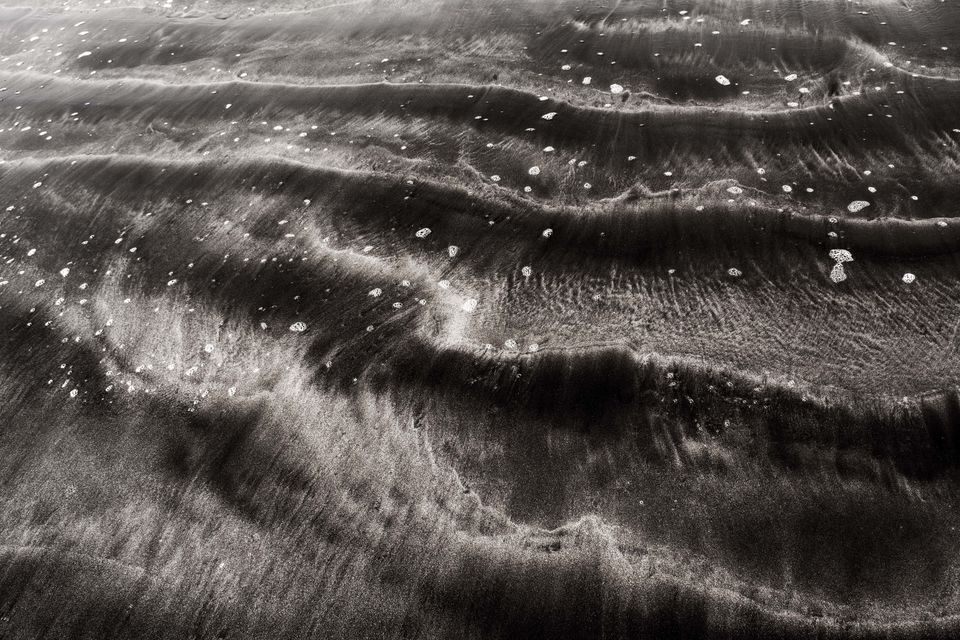 After some more rest and breakfast, we left Anjarle at around 10am. I hoped the roads to be in better condition towards Mahabaleshwar. Oh yes, we were done with the coastline. The bad roads continued and what was worse was the Equinox. Temperatures above 40C. I had never been in such temperatures, riding with hot winds and terrible roads crushed me and Sir Siddi badly.
We took lunch at Poladpur where things were like this.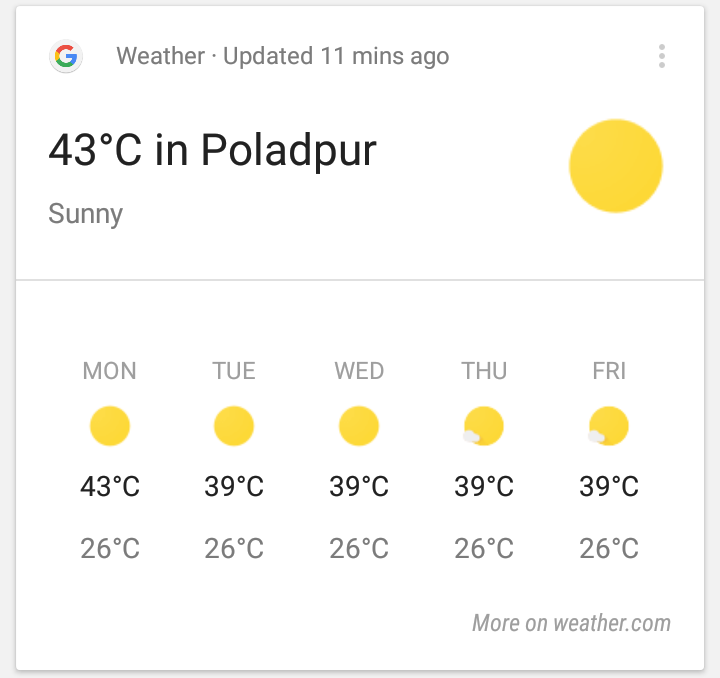 We had lunch at Ruchi hotel, where the Veg thali was mouth watering. We ordered a Surmai fry too and it was superb! The Shivaji Maharaj statue at the circle points at Ruchi hotel. You wont miss this. Due to excessive heat, we were not able to finish all items on the thali and we are really sorry to have abandoned the tasty food.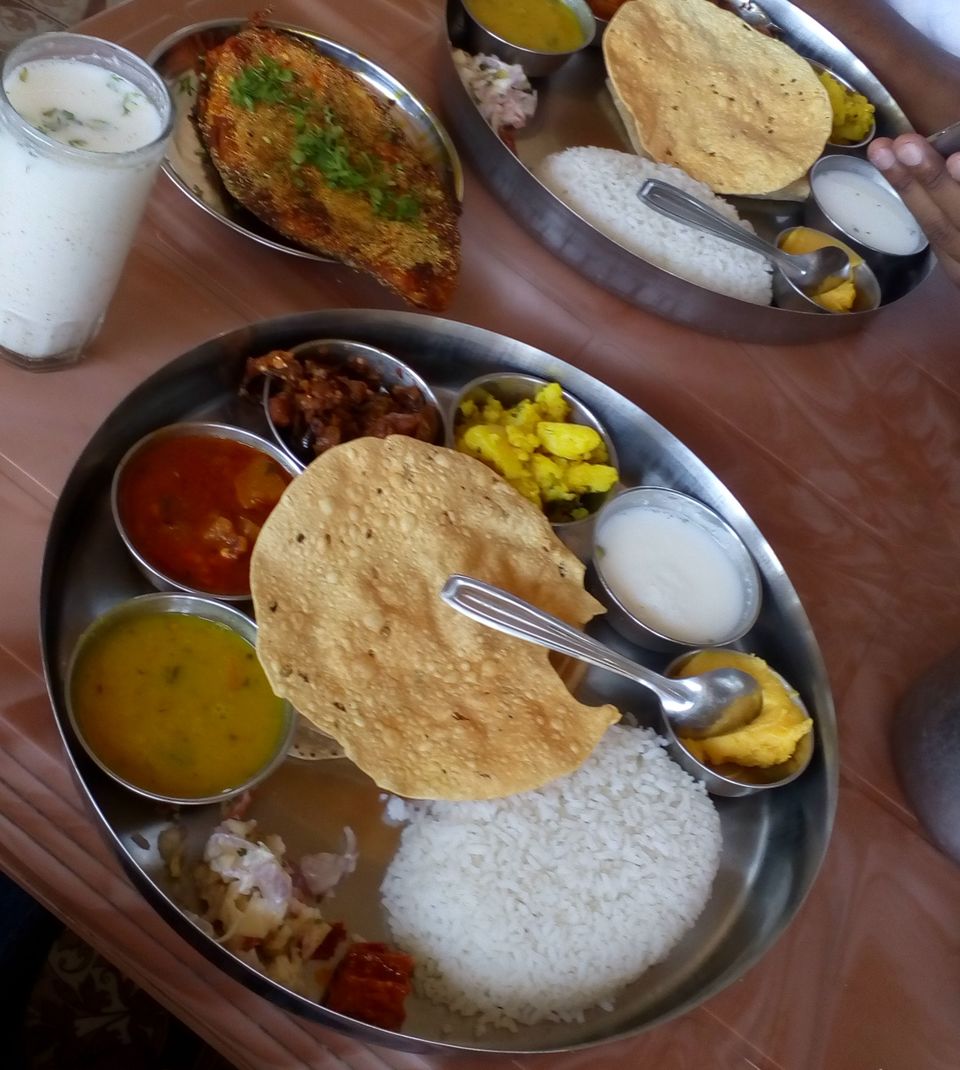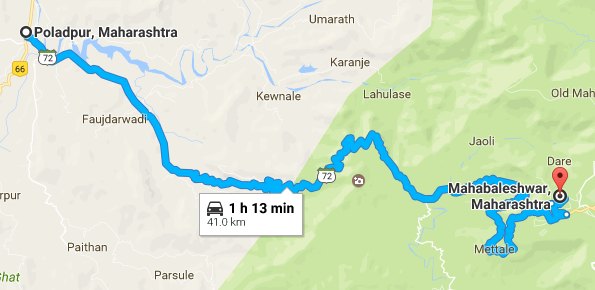 This is what google shows. Totally frustrated with bad roads and hottest climate, I rode so fast on these ghat roads (not caring about my or Sir Siddi's life) and reached Mahabaleshwar in 50mins including a pee break. One must not do this even if having lot of experience.
We reached our guesthouse SM Palace. Its 1km before Mapro Garden if coming by this route. I loved the place and the dinner served was the most delicious I have had in a long time. Probably the best chicken ever!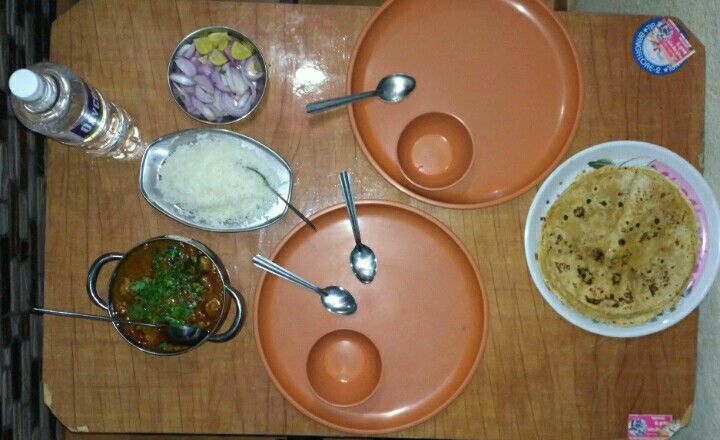 Day 4:
https://goo.gl/maps/qcFCoBCZ7iq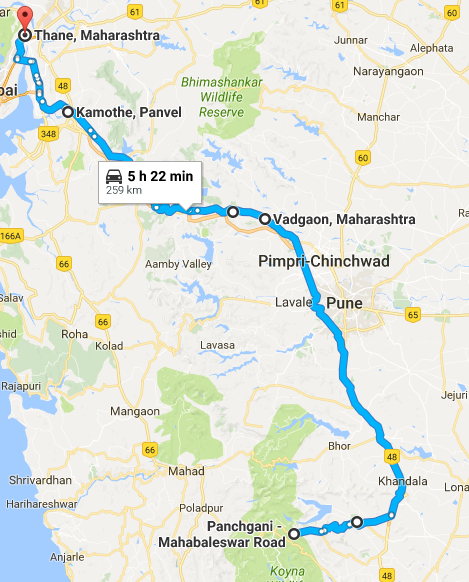 We got up early again to catch a sunrise timelapse. We reached Wilson Point at 6am and below is the video.
There is a lesson to learn here. Always wear thick clothing in hill stations at night and early morning. We freezed on the bike as we went to Wilson Point. Even while coming back, it was very cold.
We left Mahabaleshwar at 9am, moving towards Wai - Pune - Thane. It was too hot and it seems Pune Govt. had issued a red alert over the Equinox heat for 3 days.
A glance at all the beaches we covered:

--------------------------------------------------------------------
If the roads were in good condition, we could have easily covered up to Ganpatipule in 2 days. But corruption has put lot of holes on almost everything.
Frequent searches leading to this page:
family tour packages in maharashtra, couple tour packages in maharashtra, budget tour packages in maharashtra, honeymoon tour packages in maharashtra, small tour packages in maharashtra, maharashtra road trip