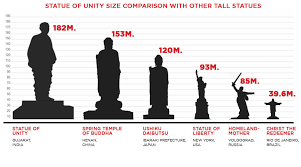 For welcoming the year 2019 me and my family decided to go to Gujrat to visit the Statue of Unity which is the world's tallest statue at 182 metres (597 ft). Being a civil engineer I was also excited to visit the statue from construction point of view.
We started our tour mid-morning from Ujjain towards Vadodara. It was the last day of 2018 and weather was soothing. And also thanks to M.P. and Gujrat Government for the roads (free from pot holes) to make our road trip more cosy. We stopped for lunch and tea break at various dhabas and hotel of NH47 and finally we managed to reach Vadodara around 8:00 p.m. and took a night halt there.
After having breakfast and before reaching SOU, we headed towards Nilkanthdham Swaminarayan Temple, Poicha (around 62kms from vadodara). We can't ask for anything better than this spiritual place for new year start. The Temple has an architectural design that emits positive vibrations. The campus of the temple is so enormous, beauteously maintained, neat and clean with nil entry ticket.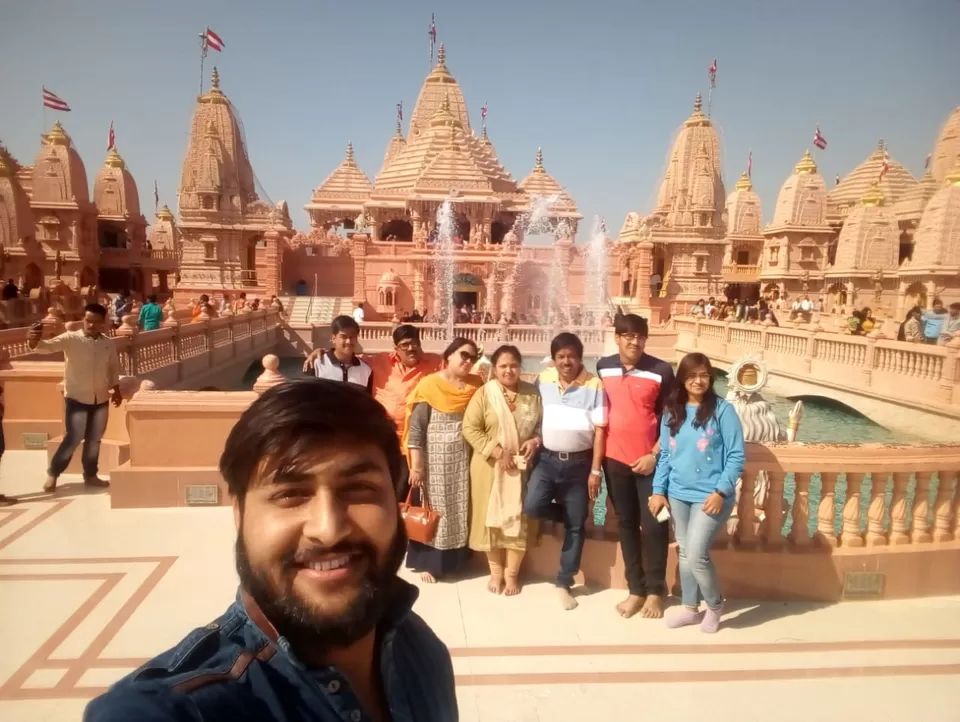 40kms away from Poicha we reached SOU(main attraction of itinerary). We already booked viewing gallery tickets online from https://soutickets.in/ to avoid standing in large queues. Right from 4-5kms away we can see the huge statue.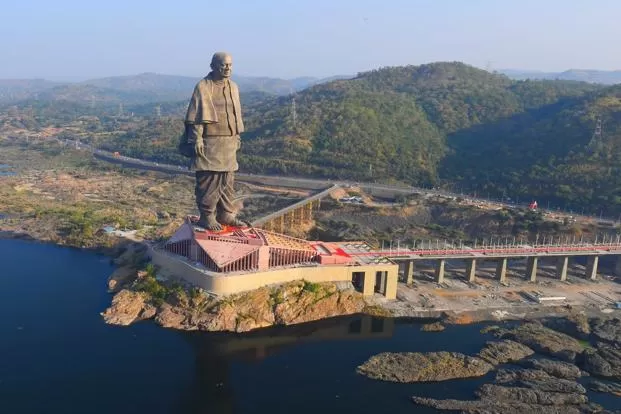 We all were so amazed to see the design of statue. Its the sense of pride for our nation to have world tallest statue in our motherland. The location of campus is unique in respect of panoramic view and scenic beauty.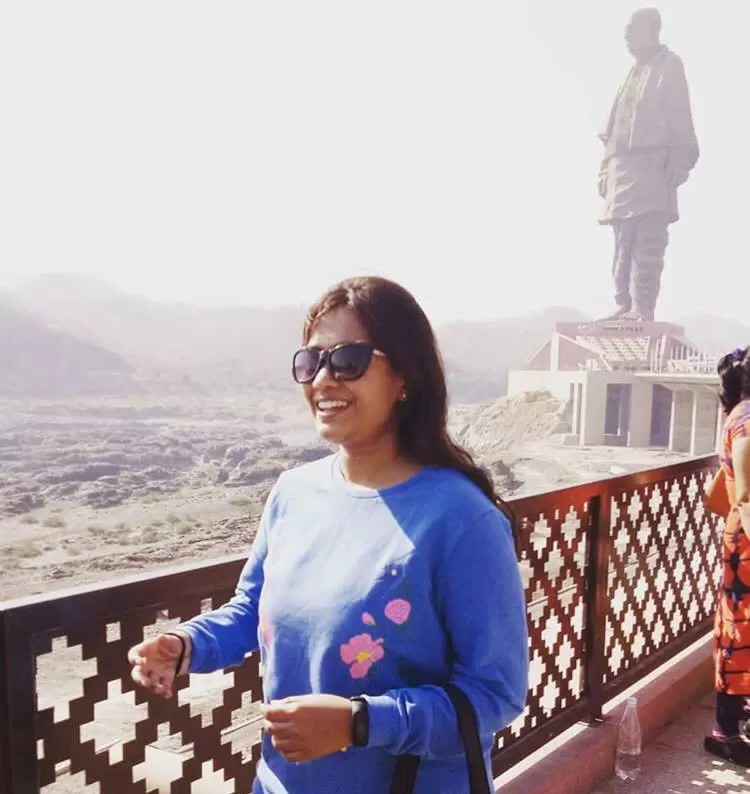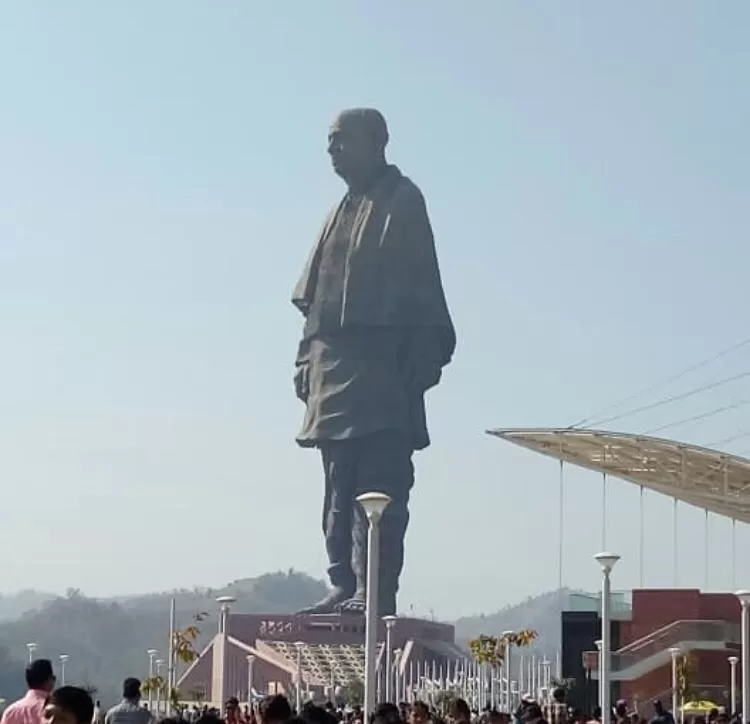 The campus is huge but you have to walk a little as moving elevators are there to take you near to the statue. We were alloted time slot of 3pm-5pm for visiting observation deck which is at the height of 153m. The queue for observation deck was quite long as it can accomodate only 200 people at a go.
High speed elevators situated inside statue's legs will take you to the observation deck.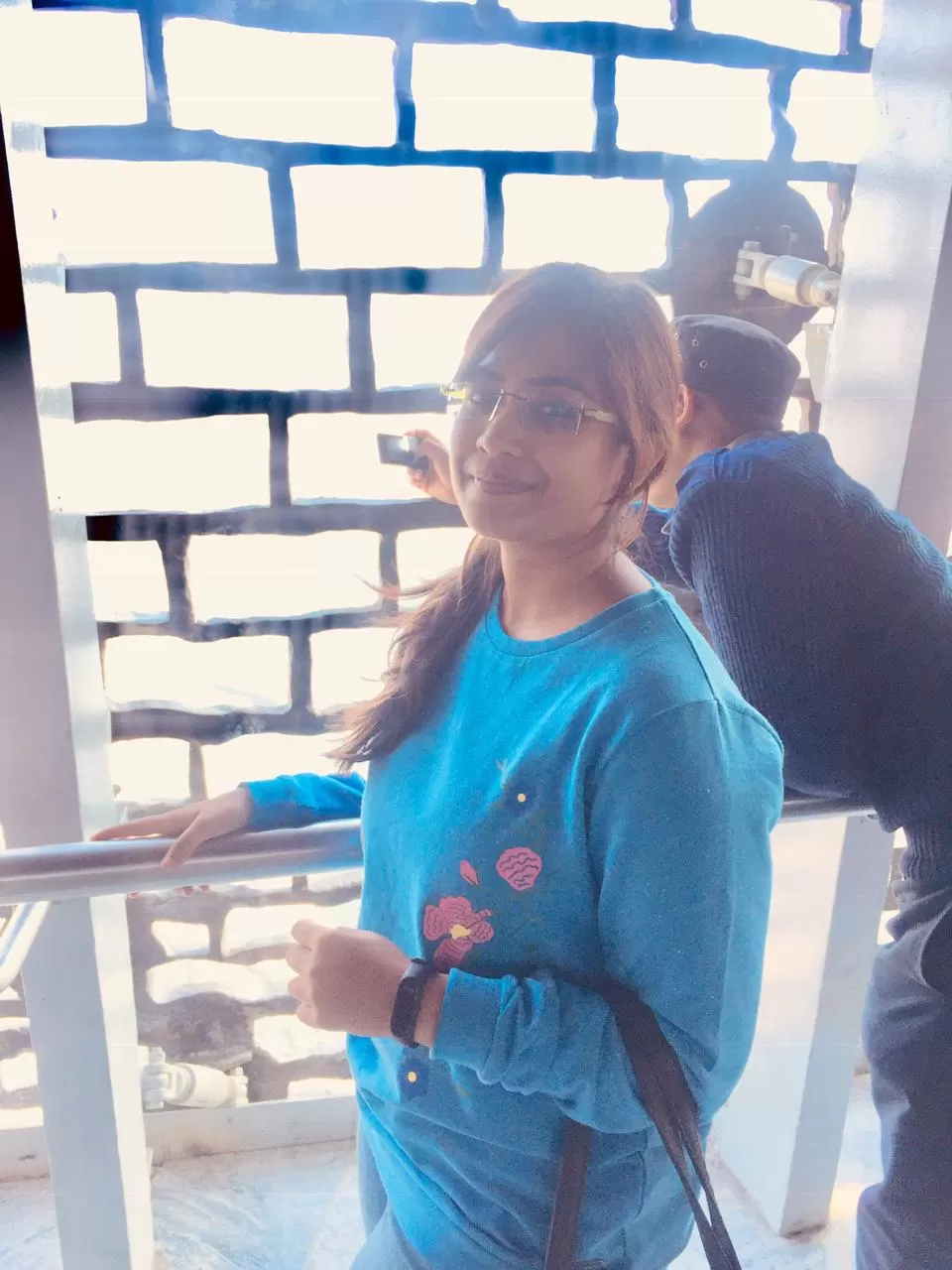 The whole concept behind the construction of statue is something very unique and inspiring.
There was also a laser and sound show around 6.45 in the evening but unfortunately we could not watch it as we were getting late.
But overall the visit was worthy and delightful and we ended our trip by having some evening snacks at cafeteria.
Note- Statue remains closed on Mondays.