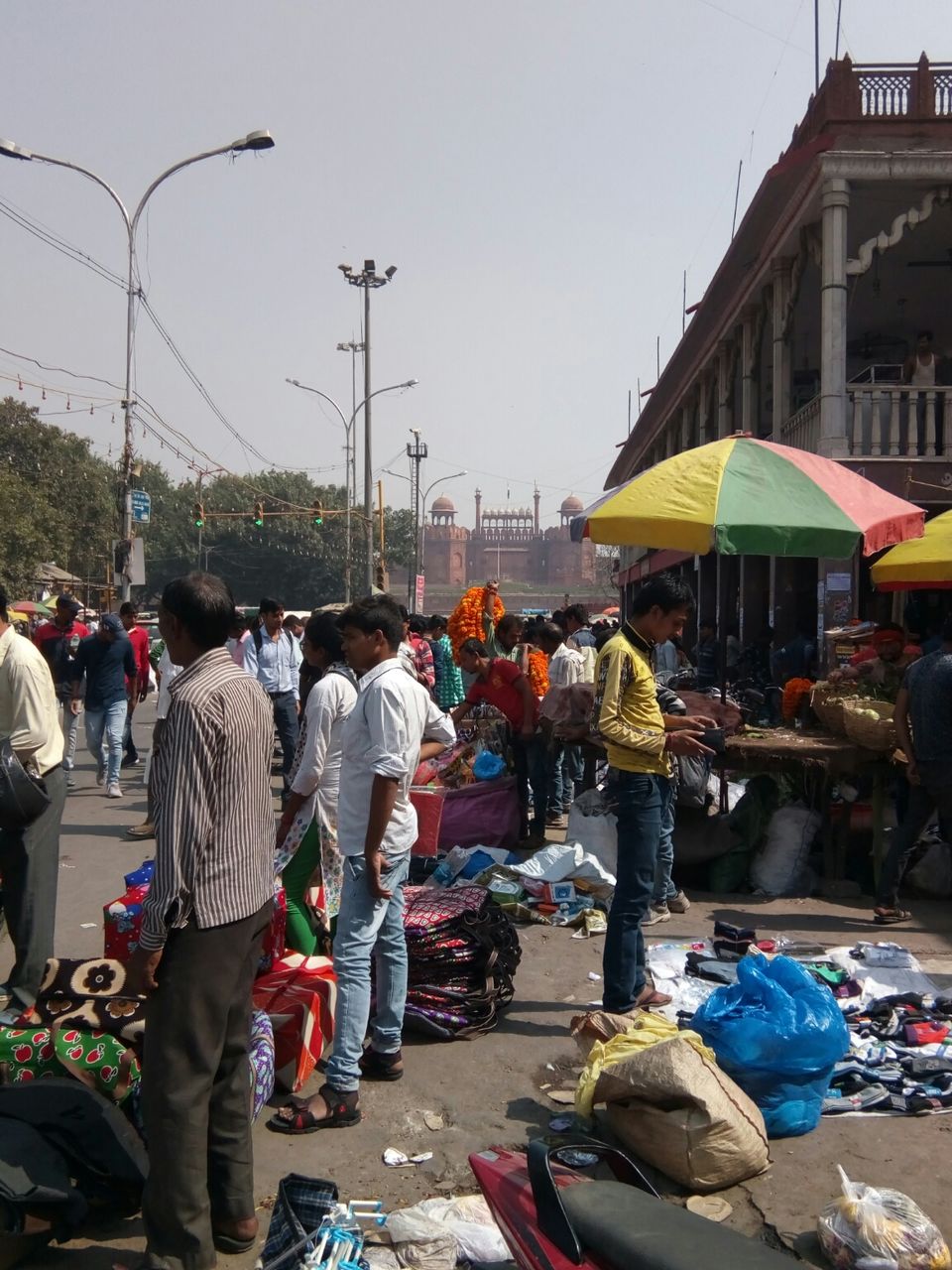 I am a typically Delhi girl who is born and bought up here. I still remember walking down the lanes of chandni chowk with my father in my childhood days. Even 25 years later, I felt the same essence and beauty of it when I decided today to visit here.
Chandni chowk is not only a hub for wholesale shopping or for a marriage.
Apart from shopping complex (no doubt there are numerous small shops available, where one can have a latest stylish ethinic clothes, starting from a lehenga to your inner wears).
My motive today was not to hang around for shopping but to relive those moments which I had 25 years back where in I would have felt much excited to eat and visit the must see places.
Let me tell you the first one in our list was Lal quila Fort which can be seen here in cover pic. Then is your Gauri Shankar temple as reflected in name, the temple is dedicated to Lord shiva in the pic below and people here in Delhi believes that each and every wish can be fulfilled here if you visit this holy place with unconditional belief and trust.
In the same row there is a Sikh temple called sheesh ganj gurudwara which is an another holy place belongs to Sikh devotees but is open for all at all the time. With spiritual feelings inside we come across to Adarsh vegetarian(maarvadi bhojnalya) restaurant which is at fatehpuri. Unlimited Homely food away from home at a cheaper price (150/- pr person) . What else you can ask for!!!!One can have a glimpse of the veges and chapati in the pic below but not to miss the rice and one can ask for paranthe, Missi roti etc.
Still, feels like having it while describing... Lol.
No doubt, chandni chowk is known for gyani ka faluda, paranthe Wali Gali, Chacha ke bhature, paranthe, bikanerwala, haldiram, natraj ke bhalle but one should not miss the thali as this will not be told by anyone here specially when one wants Homely cooked food.
What should I say walking down the streets specially at festive season here gives you an unexpected and unforgettable experience. This place has lot of things to offer you in terms of holy spirituality, delicious food and shopping all together at one place. More than 50 years old buildings will force you to think about the related history to this place and the pace with people here works will take you in the same pace. The place is well connected with the metro station, New Delhi railway station, kashmiri gate bus stand etc.