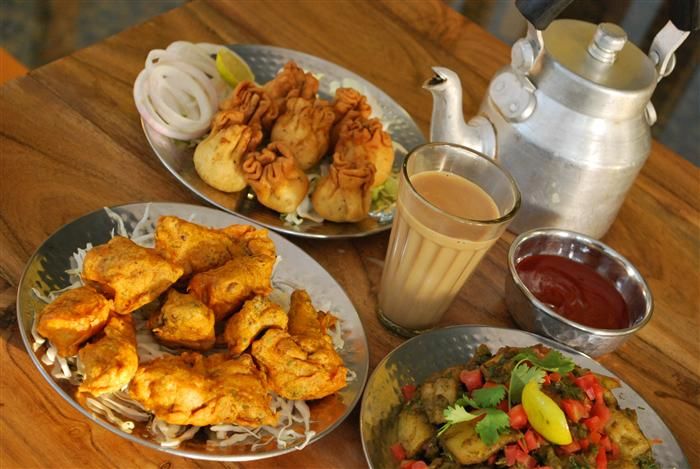 Welcome to my blog dude. This time we'll be having some tasty talks. I am talking about Food in this article. I like to eat dishes from various places. Sometimes I don't even bother about hygiene if I found food of that place tasty. Hygiene matters to me but in places like Paranthe Vali Gali and many traditional shops, nobody gives a shit to it. Delhi has always been a cultural and historical place and it is.
Delhi has plenty of Monuments , Many top class Restaurants , Many famous shopping markets and much more. Along with these things, Delhi is also very famous for its street food and variety of items available to eat. If you are in Delhi or planning to be here then just add these food points to your list.
#1. Paranthe Wali Gali
Most probably you have heard this name before. Remember Chandni Chowk to China (Akshay Kumar) ??? Yes, that movie. So, that movie was shooted exactly in Paranthe Wali Gali, Chandni Chowk, Delhi 6. As the name suggest, Paranthe are here. This is the hub for different varieties of Paranthas. You don't even think about how many and what type of paranthas are here. Paranthas are really very budget friendly and vegetarians like me can also enjoy.
A year ago I use to eat half plate of momos twice or thrice a week. Slowly I stopped eating them as I found them not god with my health. Now I don't eat momos. Dolma Aunty Momos Shop is situated in one of the most famous markets of Delhi, Lajpat Nagar. Momos lovers get to eat momos here from all Delhi. Rates of momos here ranges from 20-50 bucks only.
#3. Bittoo Tikki Wala
Many of you have heard of this if you are a resident of Delhi. Only the name sounds small but this is a Food Chain having 10+ outlets in Delhi at major locations. This chain has their outlets in Janakpuri, Rohini, Pitam Pura, Lajpat Nagar, Kirti Nagar and many more. A Plate of Tikki will cost you 60 bucks and it is really taste.
#4. Sita Ram Diwan Chand
In my friend circle, Chole Bhature is one of the most favorite street food. We love it from the beginning of our secondary school time. We use to eat Chole Bhature after school gets over and also the most daring thing we do is ordering it during lunch time. Sita Ram Diwan Chand is located in Paharganj. This is the best place to eat chole bhature in Delhi.
#5. Prince's Paan & Chaat Corner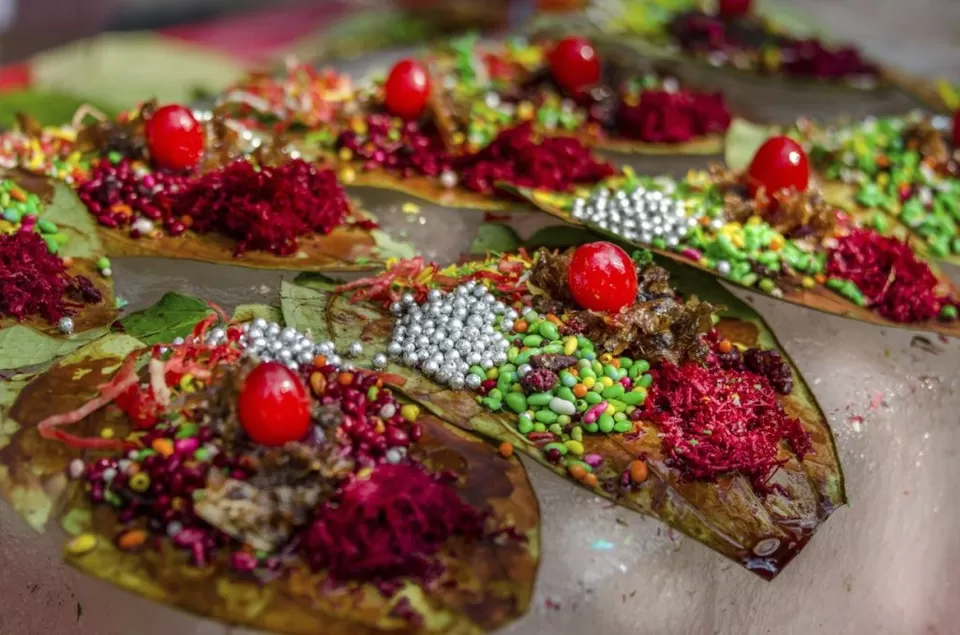 If you are getting tired and your mind is all about negative for chandni chowk then go and order paan from here once. You 'll never think of that rush in chandni chowk again and will come again and again here. Price of this paan is higher as compared to a normal paan. This paan will cost you around 250 bucks for two.
#6. Kulcha King
After hearing the name I suddenly said to my friend "भाई ये बर्गर किंग तो सुना है लेकिन ये कुल्चा किंग पहली बार सुन रहा हूँ." Well, this is not a light normal kulcha. It is looking like a parantha and for a normal person 1 is sufficient. Its a heavy diet and tasty too. Kulcha King is located just opposite to Khandni Pakore Wala. It has other branches in different areas of delhi too.
#7. खानदानी Pakode Wala
Winters are going on and what can be better a plate of Pakode and a cup of tea . खानदानी Pakode Wala is situated in Sarojini Nagar Ring Road market and if you are a true lover of pakode then you must try out this place.
So, these were the few places which I have experienced so far. tell you places in comment section below and ya I'll be adding more places as I visit them in future.
Source: http://www.shashankkulshrestha.com/street-food-places-in-delhi-i-like-most/