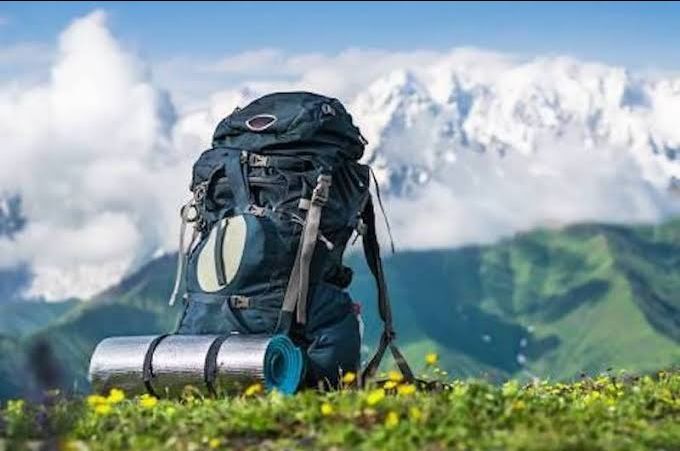 Well there are many articles on this topic, But this is what I require to sustain and survive in my travel expeditions and I just can't leave home without these stuff. Check out this article and you might find this helpful too.
1.SLEEPING BAG: This is truly a delight for a backpackeùr.If you are in a place where you don't have any hotels left for your booking you can use this life saving tool for your good night sleep and yes you can just relax watching the stars under the skies. There are good sleeping bags available in Quencha (https://www.decathlon.in/?asearch=sleeping%20bags) Its available in the range of 2000 to 4000 INR but its really worth the investment. Check for offers and discounts to buy it in even more cheaper prices.
This is a website you can find the products. Sleeping bags are really handy.
2. TENT : A pop up tent is mostly preferable as it is easy to open and everything will be at place. It comes handy if you are a solo Backpacker. In case if you have a sleeping bag and don't want to sleep in a tent, you can still buy a portable bathing tent which is very easy to carry and mobile.Well, I really prefer this as it comes really handy if I have to get ready or freshen up. It comes in an affordable price in the same website. Do check for offers if you want to get it in low price, but it's a product worth buying.
3. TREKKING STICK: If you are a trekking enthusiast this is an incredibly wonderful product as it's easy to pack and use. So, I suggest you to buy this as it's a very reliable product.
4. RUCKSACK: Rucksack saves up lots of space but the real challenge is in how to pack your rucksack. But, I'll write about it in my next blog, instead of a big suitcase this is a better product and a small backpack to carry your urgent stuffs like wallet, ID cards etc. is also preferable. And do treat your backpack as your survival kit. Well, even this information I'll write it in my next article. But the ine tip is that when you pack your rucksack make sure you roll the clothes to create space and as much as possible do carry minimal clothes and you can repeat the clothes, it it's very common while traveling.
5. BACKPACK: Well do carry a small backpack to carry your money,novels,makeup,planner,electronic items etc and make sure you keep a set of clothes in your backpack in case you loose your rucksack or suitcase you will have a pair of clothes to wear.
Right now these are the most haves for a Backpacker. In order to enjoy and survive the camping, or trekking expeditions.
I urge you guys to travel as there are lot of other things in the world bigger than your problems, and doing these adventures really gives you that motivation and enthusiasm to do great things in life.
So keep traveling and make your life blissful!!!
Will come up with my new blog soon!!
Do mention your travel essentials in the comments section below and do like my article, share and follow this account.
THANK YOU !!!