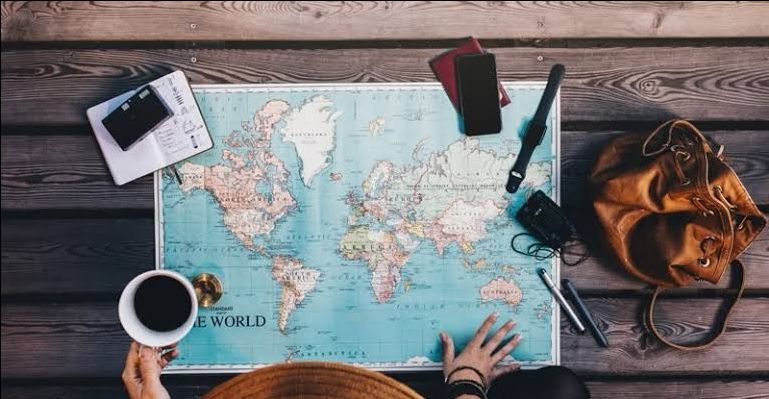 Well this differs from person to person based on their own personal comforts. Well for me these are my requirements for my travel in my rucksack.
1. Toiletries Kit- which includes shampoo, conditioner, face wash, body lotion, hand cream, body spray, powder, soap, hairspray, toothpaste, toothbrush etc.
2.Towels- this I'll try to keep as thin as possible and I suggest you to use towels which absorb the water quickly and it should be thin as well as it saves up space and keep a hand towel as well.
3.Clothes- my clothes depend on the place where I'm going, for example if I go to a place where lot of trekking has to be done I'll wear comfortable pant shirts or if I'm going to some exotic destination I'll make sure I'll carry the best clothes in my wardrobe, but how you fold the dress really matters, I suggest you to roll the clothes and fold it as it saves up space and makes your backpacking so much easier.
4. Then I carry adequate pairs of socks, shoe bags, sanitary bags, wet clothes bags.
5. I always carry a swiss knife with me as it comes really handy.
6. Then I suggest you to not carry extra shoes as it consumes space, before leaving to your destination make sure you wear comfortable shoes before leaving itself.
7. And I do carry a tent (tents used for bathing is preferable)and a sleeping bag of I go for my biking trips and other road trips.
IN BACKPACK
1.In your backpack make sure you carry your,tissues, pen,wallet and I advise your to divide your money and keep it in different places in your bags. Carry your ID cards .
2. Then always carry a planner, a notebook, and a novel with you . A novel because it really entertains you when your smartphone doesn't come handy for your entertainment.
3. Electronic Items- Make sure you carry chargers, laptop, mobile, earphones, pendrives,adapters, torch and power bank.
4. Last but not the least carry your makeup kit as, its important to look good for yourself, but I advise you to carry as minimal makeup as possible.
I hope this article was helpful to you, the reader. Do share your packing ideas in the comments section below, I will come up with more blogs till then keep traveling!!! And there are no much photos to add as this is just a generic article!!!