The story starts with a 13 year old girl watching the magnificent Eiffel Tower in some video for the first time with wide eyes. Her eyes sparkling with La Tour Eiffel and her heart telling her "I have to go here at least once!" Little did she know that 8 years later, she will!

If you haven't guessed it, the little girl also happens to be the writer of this blog and is all set to tell you about how she got her "La vie en rose" and also got paid for it. That too in the middle of a pandemic! So, if you've always wanted to experience the French way of life, keep reading.
To go abroad for a vacation is one thing, but to go abroad and live them for 7-8 months and actually experience the culture first hand, is another. I got lucky and experienced the latter when I got selected for a program called "Assistant de langue / Language Assistant in France."
What's 'Assistant de langue'?
I'm sure you're wondering what does it mean to be a Language assistant in France, right? Don't fret, I'm here to answer all your queries and more! Assistant de langue is a 7 month program by France Education International, where people from all across the globe get the opportunity to go to France and assist the teachers in their native languages.
It's open to 64 countries at the moment, including India and that's how I ended up working in France at 21! I was selected as an English Language Assistant and hence, I assisted the English teachers at 2 French schools with a variety of activities.
Now that you know what the program is all about, I'm sure you'd like to know the process of applying, no? Great because that's next on the list.
What do you need?
To apply to the Assistant de langue program, you'll need :
1. A band-score of 7.5 or above in IELTS (International English Language Testing System), this is basically to assess your English proficiency;
2. DELF B1 minimum (The Diplôme d'études en langue française or DELF for short, is a certification of French-language abilities for non-native speakers of French administered by the International Centre for French Studies for France's Ministry of Education.) This is to ensure that you can manage your day-to-day activities in France;
3. You need to be 35 Years or below and must hold student status in some way; and
4. The completed application form that includes a detailed Letter of Motivation.
Once you have everything you need, you can apply here as soon as the applications open in October for the coming school years.
With me till now? Perfect, because that's practically all you need for a paid vacation (that's what I like to call it) to France. Why do I call it a vacation considering you'll be working there? Because you only have to work 12 hours a week and you get 2 weeks off after every 6 weeks! The part where I get 2 weeks off every 6 weeks is the one that got the traveller in my excited and it also kept me motivated throughout the long application process! Yeah, I'm not kidding, and I know it sounds too good to be true. You get paid about 750 euros per month , which I know isn't a lot but it's enough to survive and travel if you're smart, which I'm sure you all are!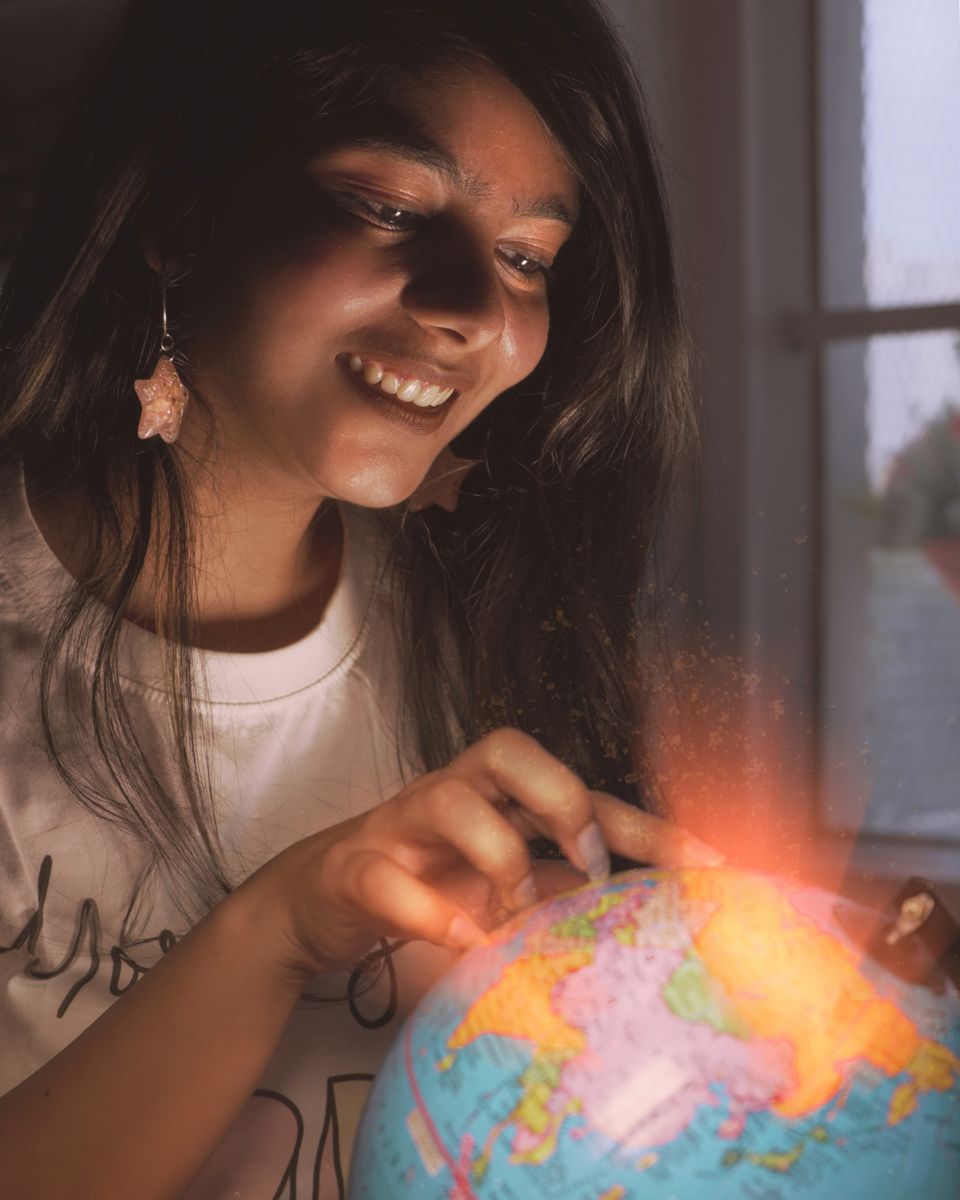 You want to know more, don't you? Well, let's leave something for the next blog, but I'll add some of my favorites places and pictures from my experience as an English Language Assistant below :
And the last one has to be my own "Emily in Paris" moment!
If France makes you feel something the way it makes me feel, if Paris sounds like Paris to you (if you know french, you'll read them differently haha), and if teaching makes you feel good. This is just the program for you!
But if isn't for you and you'd still like to travel for free, the you contribute on Tripoto to earn credits and redeem them for amazing stays and getaways once it's safe to travel!
Do tell me what else would you like to know about Teaching or travelling in France in the comments or join me on Tripoto's clubhouse channel.