A seaside getaway in the south eastern part of Malaysia, Desaru in the state of Johor, is a tranquil little coast that offers picturesque views of the South China sea and the skies above its horizons, from the stretch of pristine beach that it is blessed with.
Desaru is an upcoming tourist destination and has many attractions including an organic fruit farm that plays a big role in Agro-tourism.
Desaru fruit farm –
An orchard will always be a favorite place for a fruit lover like me and I was extremely excited to visit it.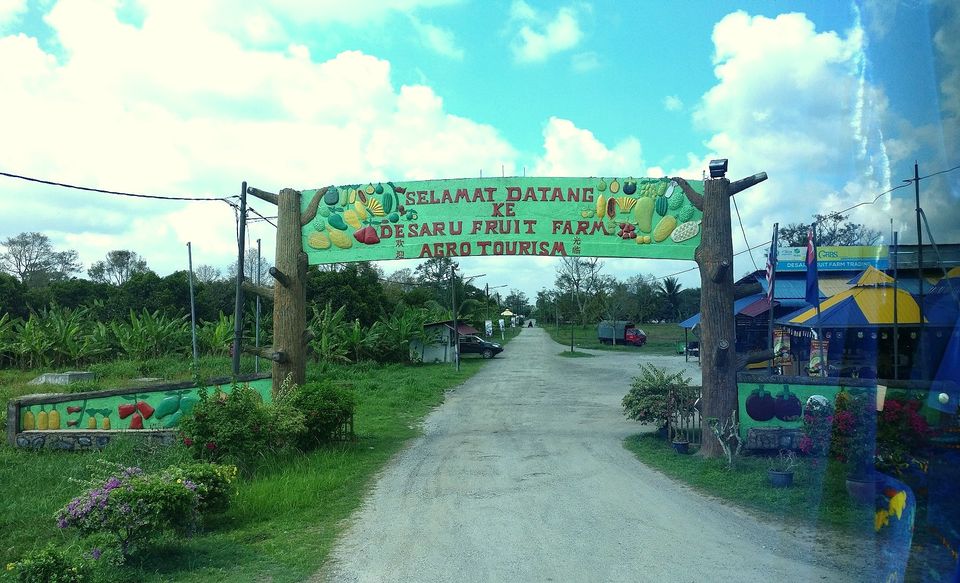 This 30 year old fruit farm was established in 1990. It is spread across 100 acres and has over 100 varieties of fruit bearing trees some perennial and some seasonal.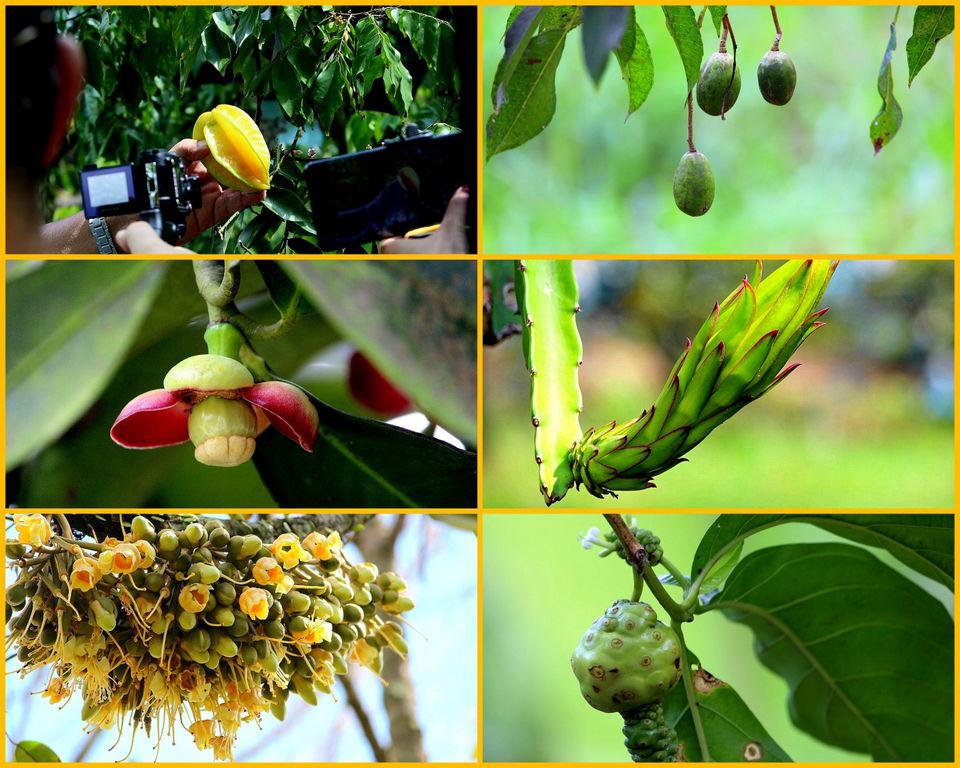 The farm has opened its doors to agro tourism since 2001 and also offers activities and packages for students, private groups and also corporates.
The charm of the farm lies in the fact that they use only natural organic practices and their mantra is sustainability.
They use the GAP (Good Agricultural Practices) and IPM (Integrated Pest Management) control methods and make their own anaerobic compost using the Bokashi method of composting by naturally fermenting food scraps with the application of EM (effective microorganisms).
This farm has also been a winner of several awards for being the best agro tourism site.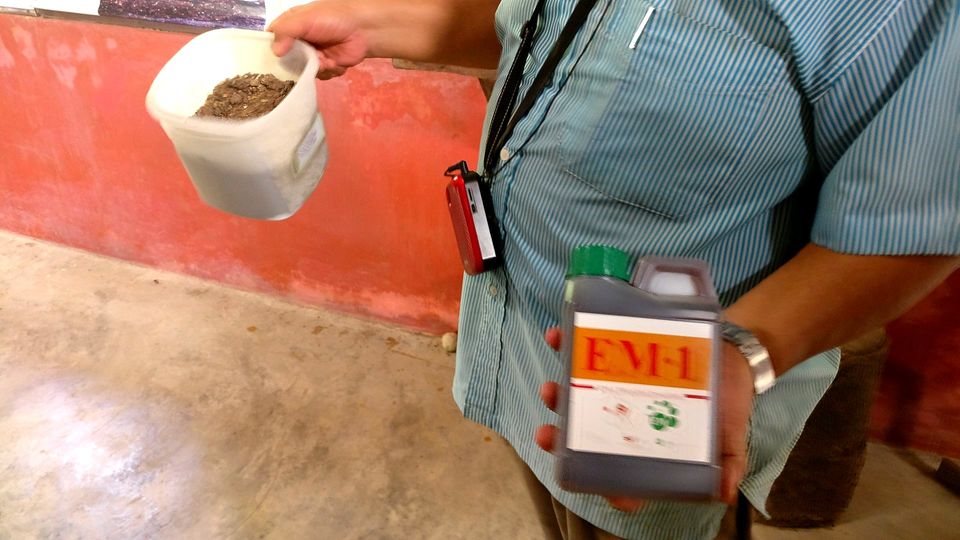 Farm Tour -
One begins with is a farm tour of around 1.5 hours. We were taken in an open truck towards the orchard, from where we had to then experience the rest of the fruit trail on foot.
It is a good idea to carry a cap, water and mosquito repellent on the tour.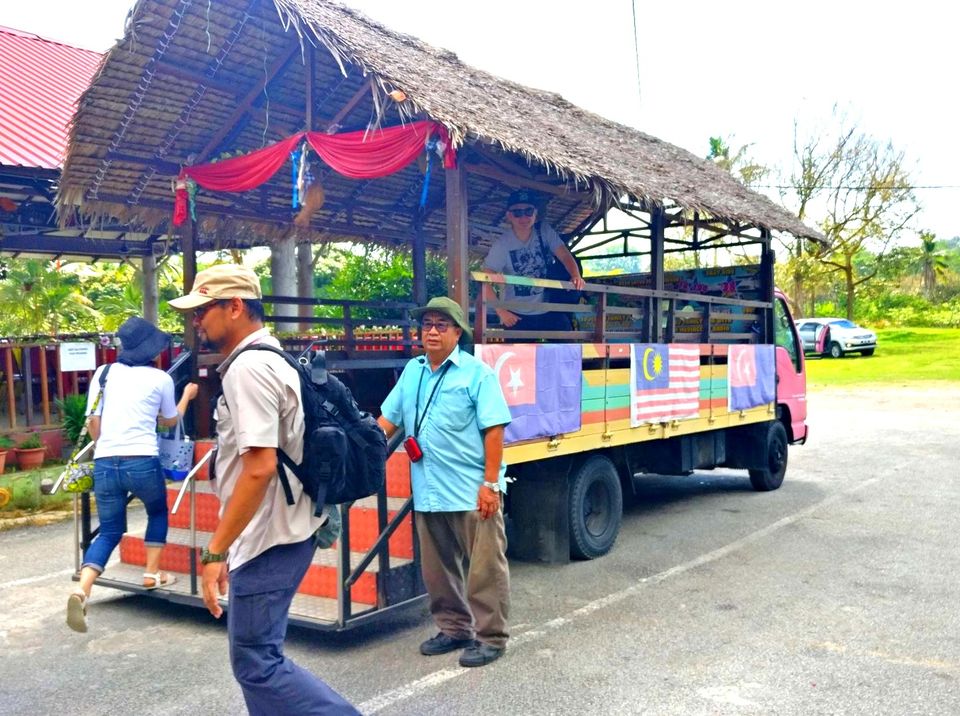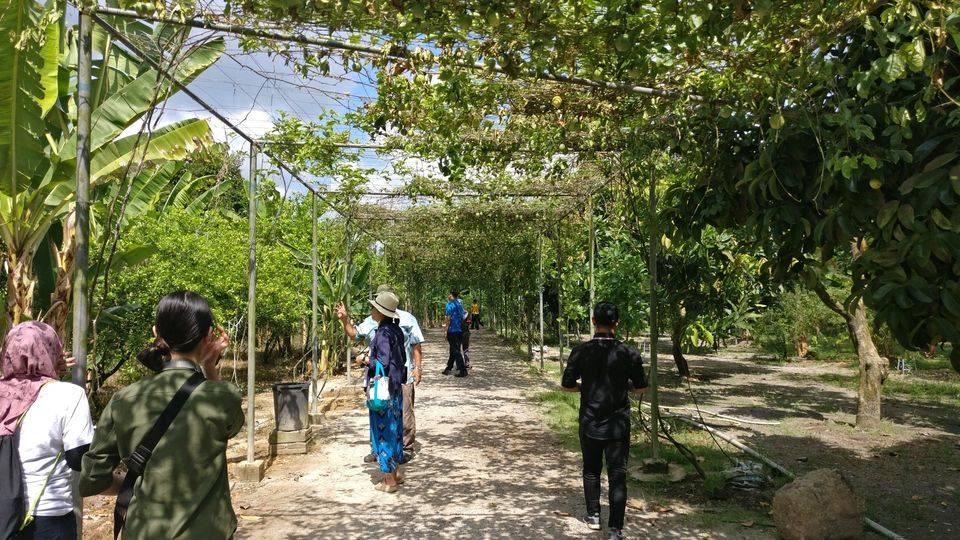 We were given an informative talk, as we learnt about the various types of fruit trees and plants.
Of course many fruits were familiar to me like the breadfruit, jackfruit, chikoo, passion fruit, water apple, pomelo, soursop, mangosteen, guava etc, though I did learn for the first time that the male fruit of the breadfruit and jackfruit drops off and it is the female which we eventually eat.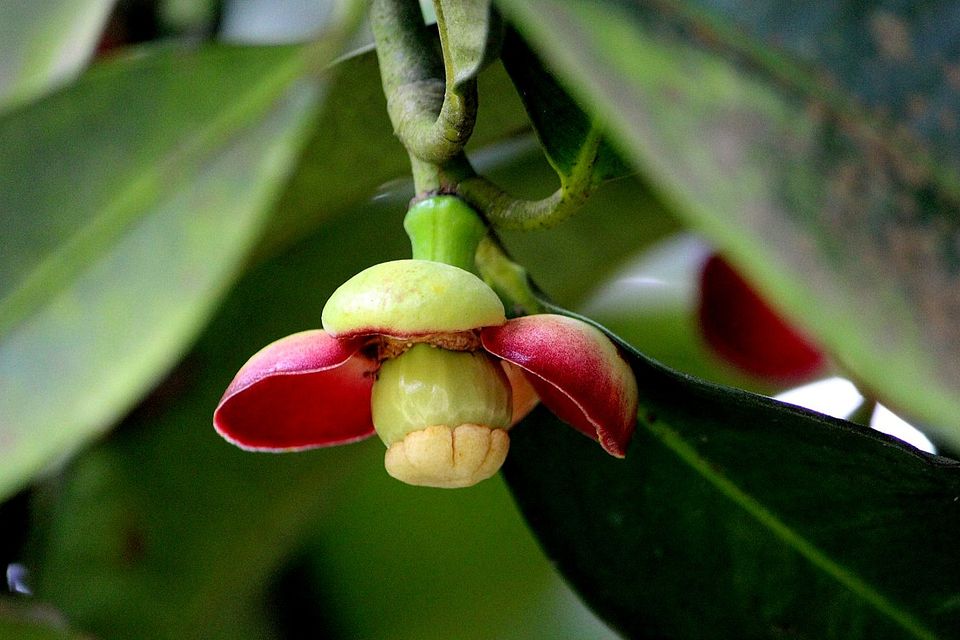 What I saw for the first time though, was the dragon fruit cactus, the thousand finger banana, the amra tree and the famed (infamous) durian tree. Most of them were not in season (being April) and were just flowering but it was interesting to view them all the same.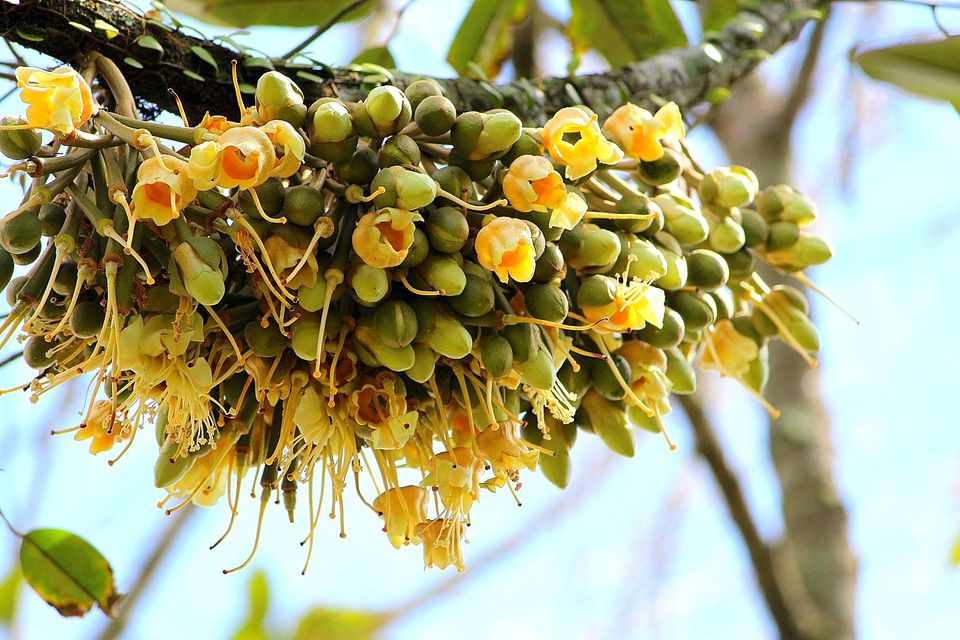 There was a station selling chilled fruit juices from the farm of course and we took a refreshing break near the koi pond where one can also purchase food to feed the fish.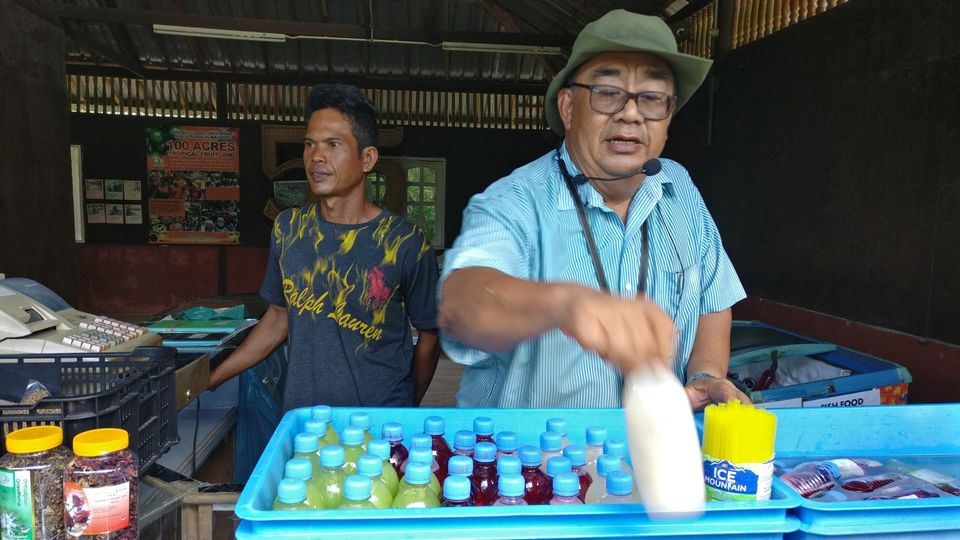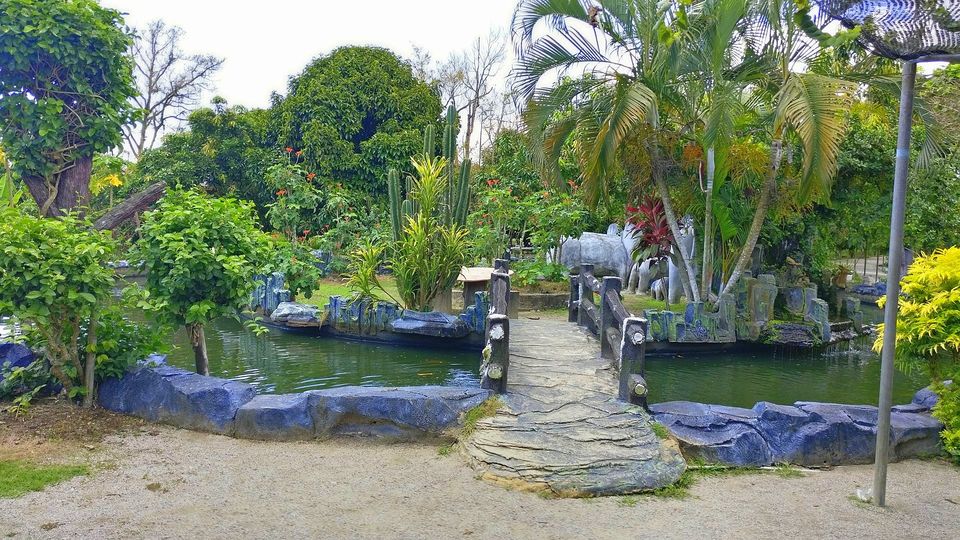 There is an Agriculture gallery which showcases some ancient agricultural equipment and also to learn about their composting and sustainable natural processes.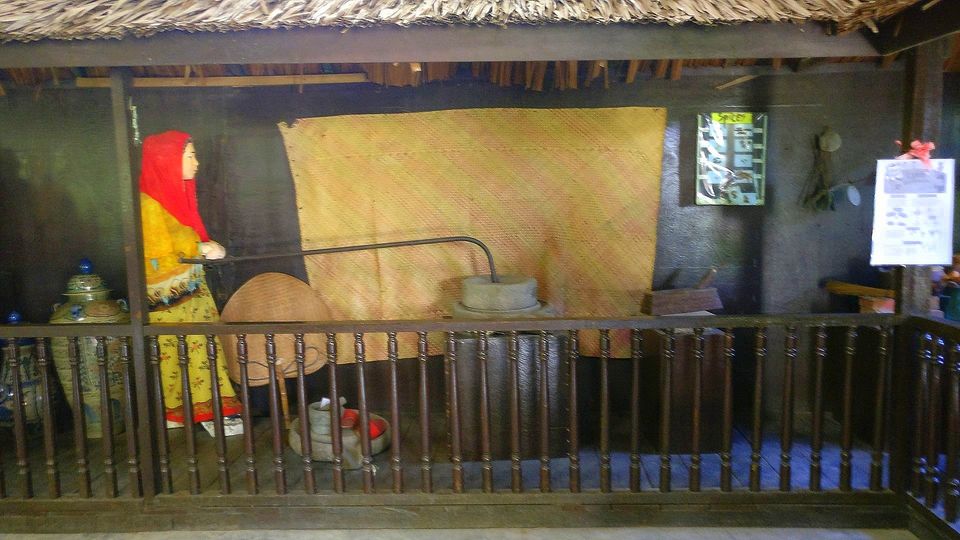 Our next stop was the petting zoo which had enclosures for rabbits, goats, poultry etc. One can feed the animals with carrots, grass etc which can be purchased there.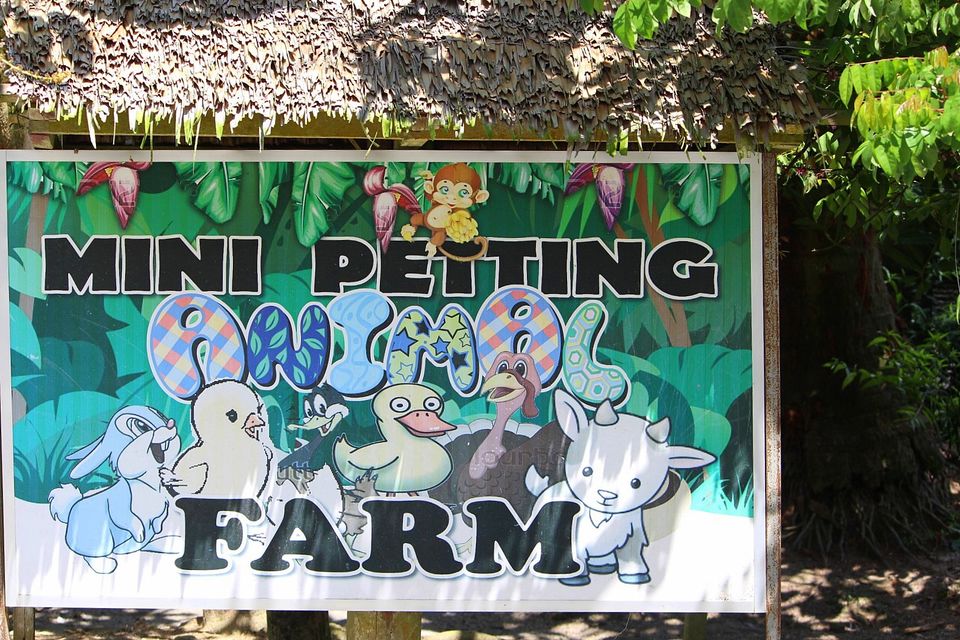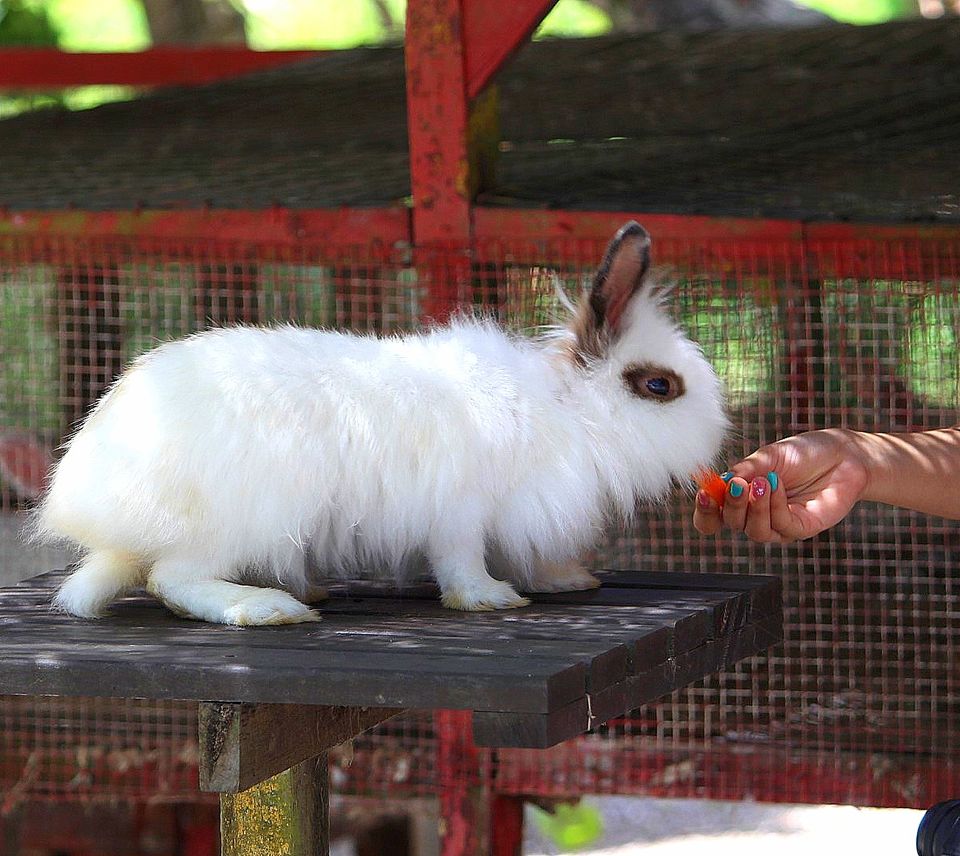 After the farm tour of around an hour, we had a honey tasting session in the air conditioned hall where they showcase their pure Rainforest honey, bee pollen, royal jelly, propolis, all of which have great health benefits with their anti oxidant and anti inflammatory properties. We were also given a tasting of Tongat Ali infused honey. Tongkat Ali is a potent revitalizing herb also available here in capsule form.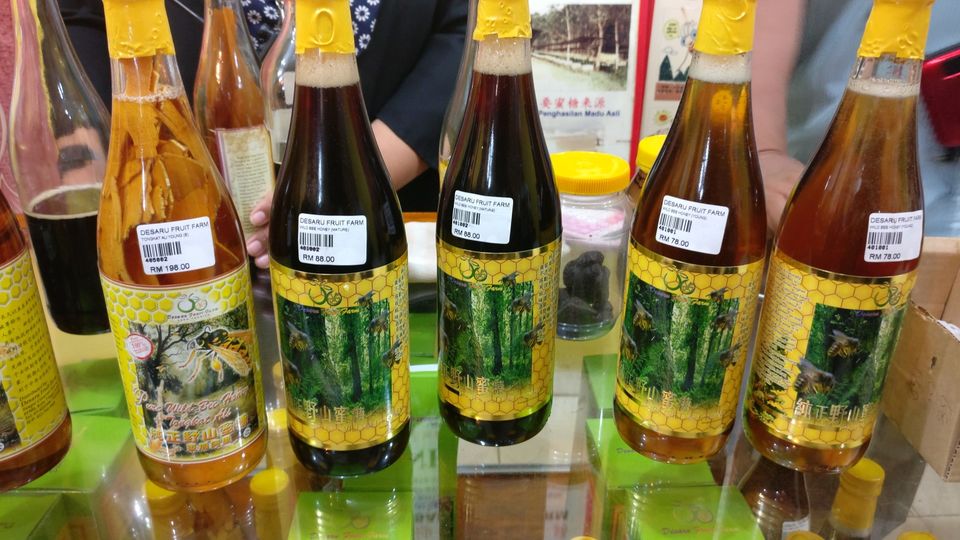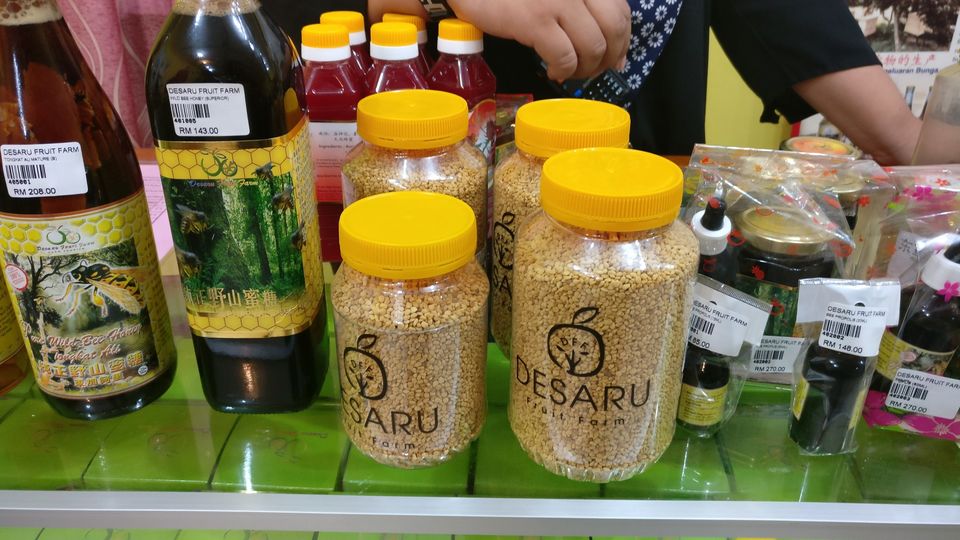 There is also a store selling fruits and related products.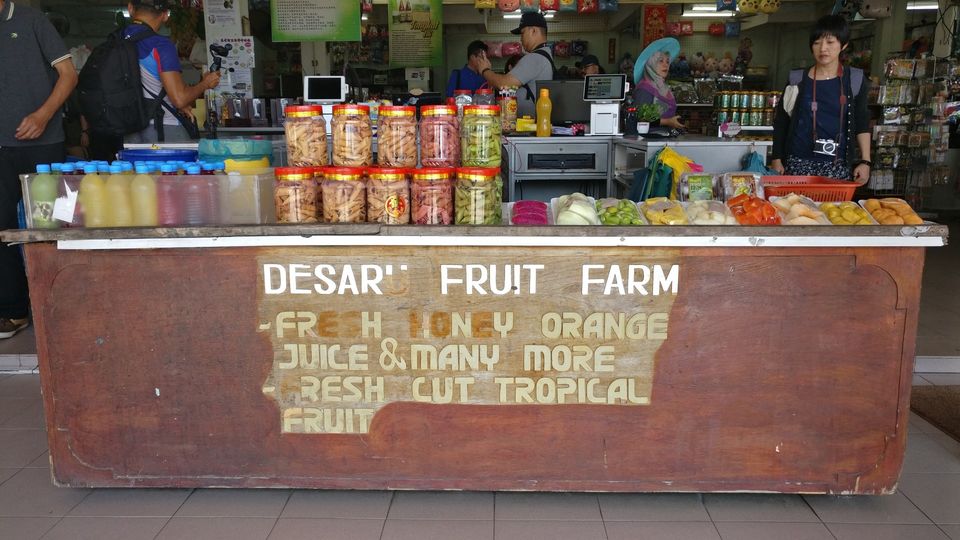 The farm also offers ATV dirt bike rides.
The grand finale of the tour is the highlight of the experience, where fruits are laid out in the dining hall for tasting, followed by a sumptuous spread where every dish has an element of fruit in it.
At any given time in the year, they have a minimum of 10 fruits on the table with a mix of perennial as well as seasonal fare.
They serve a lavish meal indeed and we feasted on Coconut juice seafood Tom Yum, Shredded papaya salad, Asam pedas stingray fish with passion fruit, Young jackfruit masak lemak, Assorted tropical fruits prawns, Chicken chop with passion fruits sauce, Stir-fried organic vegetables from the garden and Fried calamari dipped in dragon fruit sauce.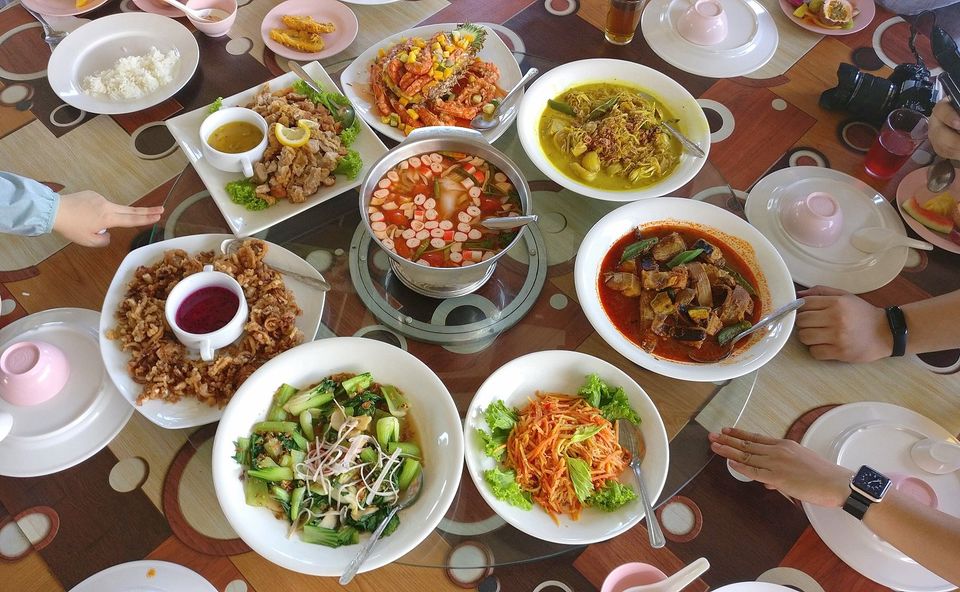 This was really a very unique session and of course a very Fruitful one too (fruitful being freely used as the pun of the day :-D)
This farm should be on your itinerary if you visit Desaru. More information on what to do in Desaru is available here.
Booking and Contact -
No 1, Sungai Cemaran, Desaru, 81930 Kota Tinggi, Johor Darul Takzim.
More information is available here
Getting to Desaru –
Desaru is easy to access by road from Johor Bahru and Kuala Lumpur and via the causeway from Singapore.
It also has a 45 min access via road to the Senai airport and is also accessible by sea via the Changi Ferry Terminal, Singapore.
This post was originally published on Currylines
I hope this post was interesting enough for you. I would love to hear your thoughts in the comments. Find more of my stories on my Instagram @currylines and my Facebook Page @currylines
Frequent Searches Leading To This Page:-
Beautiful Places In Malaysia, What To See In Malaysia, Malesiya Tour Package, Malaysia Local Tour Packages, Malaysia Couple Package, Interesting Places In Malaysia