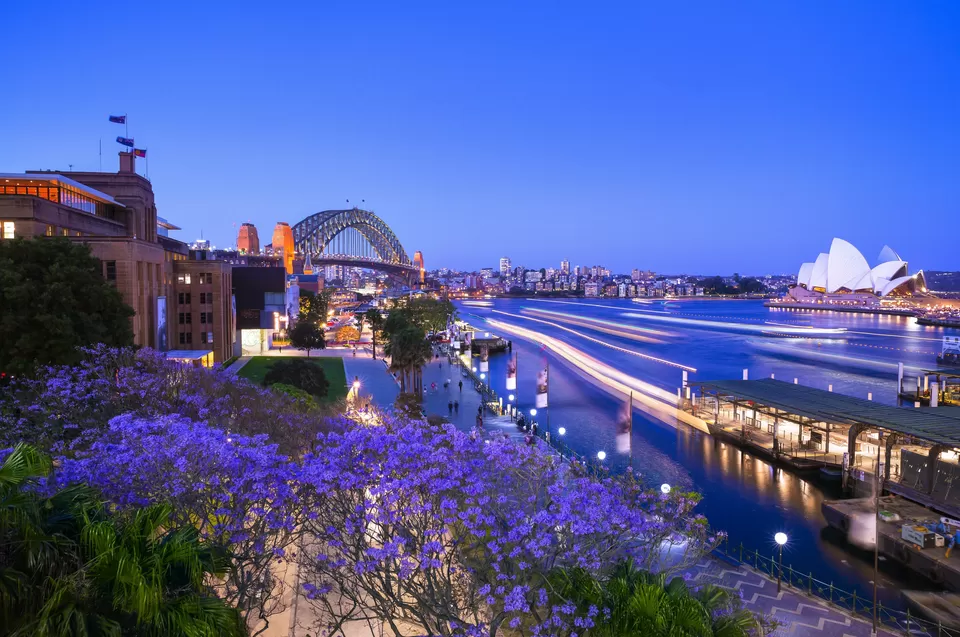 Whether it's cuddling with the koalas, watching kangaroos in the wild, staying in a hip boutique hotel or taking a sunset walk around the famous Sydney Opera House, Sydney has something for everyone. Follow the coastal walking track from Bondi to Coogee, tuck into some fish and chips and relax with your loved ones on some of the world's most renowned beaches that are found in Sydney & New South Wales!
All your travel daydreams of visiting Sydney, Australia can come true with Malaysia Airlines offering a special sale for Indian tourists! You can book a return ticket to Sydney with Malaysia Airlines at an all-inclusive cost from just Rs 61,000*! Take advantage of this unbeatable sale and book your tickets at the lowest prices before this big sale ends on 22nd June, 2022!
With the majestic Blue Mountains, the verdant vineyards of the Hunter Valley, the celebrity surf town of Byron Bay and Australia's biggest metropolis - Sydney, New South Wales is a holiday destination that appeals to every kind of traveller. With extraordinary experiences to explore, you'll leave the place with sunny memories that'll last a lifetime.
Here's everything you can do for a fun-filled holiday in Sydney & New South Wales, Australia!
1. Attend Vivid Sydney – An Annual Festival of Light, Music and Art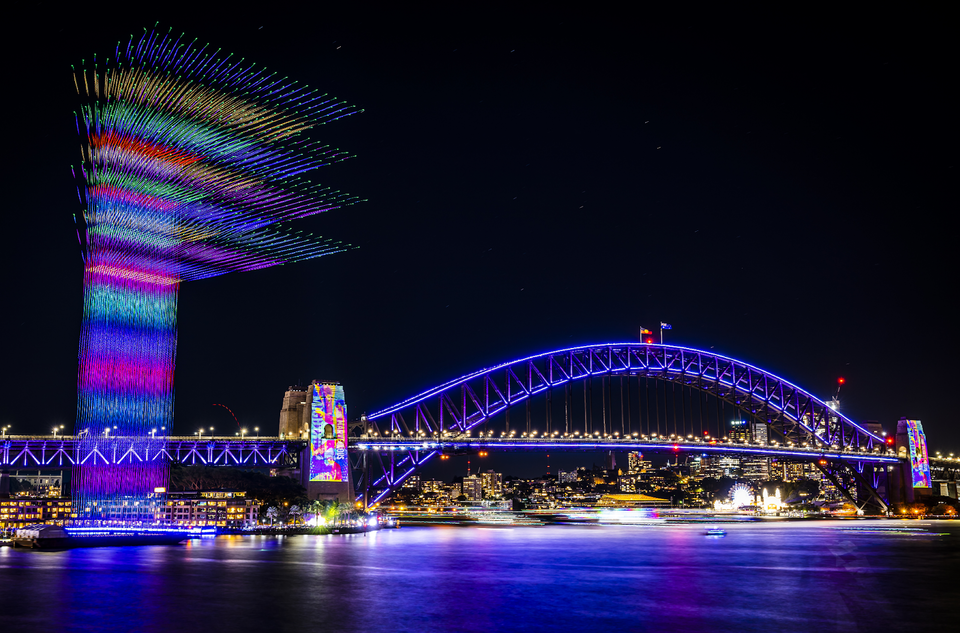 Sydney sparkles every year during the Vivid Sydney festival, bringing the entire city to life. The mood is festive and many step out in the evening to admire the spectacular display of lights and celebrate with good food and drinks. There is no better way than Vivid Sydney to experience Sydney come alive, as the Sydney Opera House lights up the entire harbour. With twinkling lights, majestic sculptures, creative ideas and music, Sydney celebrates this luminous festival during May-June each year. Whether you're with kids or adults, make sure to attend this dazzling display as the sun goes down.
2. Try the BridgeClimb Sydney's Vivid Climb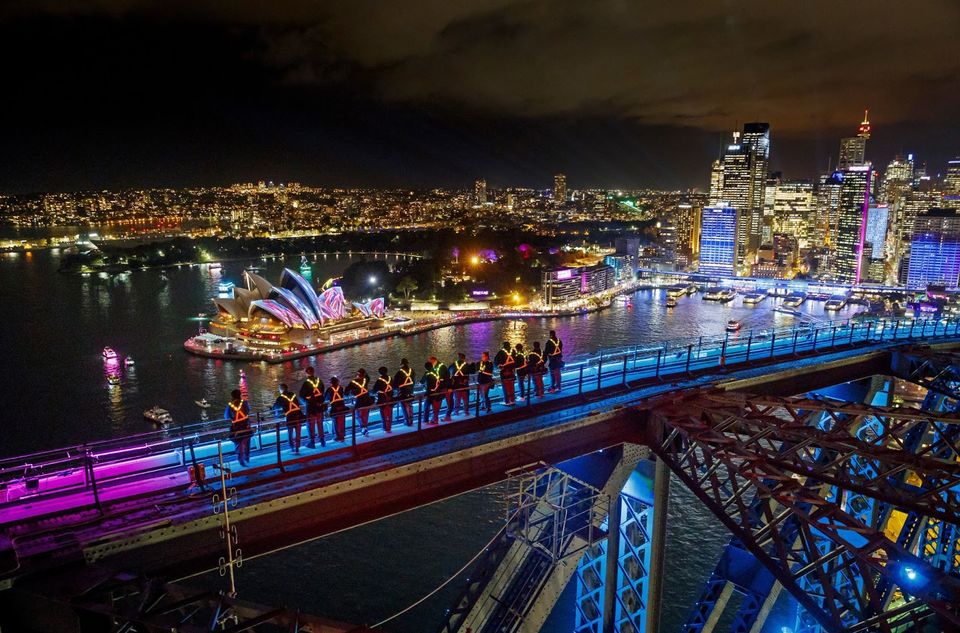 Climbing the glorious Sydney Harbour Bridge should be on your bucket list when in Sydney. The view from atop the bridge gets even better during the Vivid Sydney festival! You will be mesmerised by all the spectacular views of the colourfully lit-up Sydney harbour.
3. Explore Sydney by Night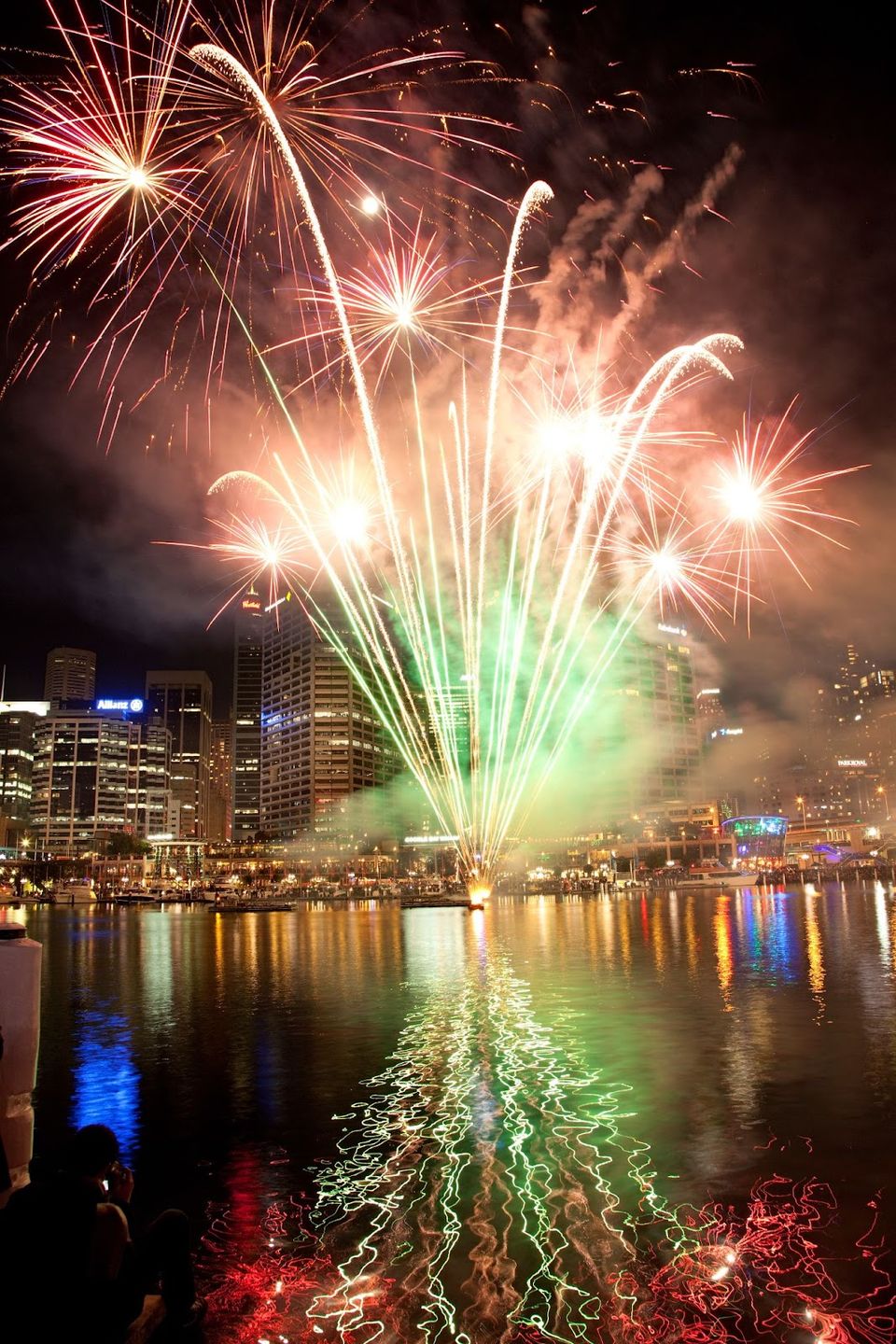 Sydney is known for its elegant rooftop bars, quirky speakeasy pubs and swanky clubs where you can dance till you drop! Go for a pub crawl at The Rocks, one of Sydney's oldest quarters with the city's most historic bars and pubs. Another pub that you should raise a toast at is the Glenmore Hotel, a rooftop bar with priceless views of the glittering city.
Celebrate a fine Saturday evening with a front-row table at one of the waterfront restaurants in Darling Harbour and end your meal with fireworks over the water. You can take a sunset cruise over Sydney Harbour to watch the city don a different look. Sydney is imbued with charm with its historic buildings that are perfect to explore on late evening walks. You can also hop on a ferry ride to soak in views from the water.
4. Indulge in a Multicultural Culinary Landscape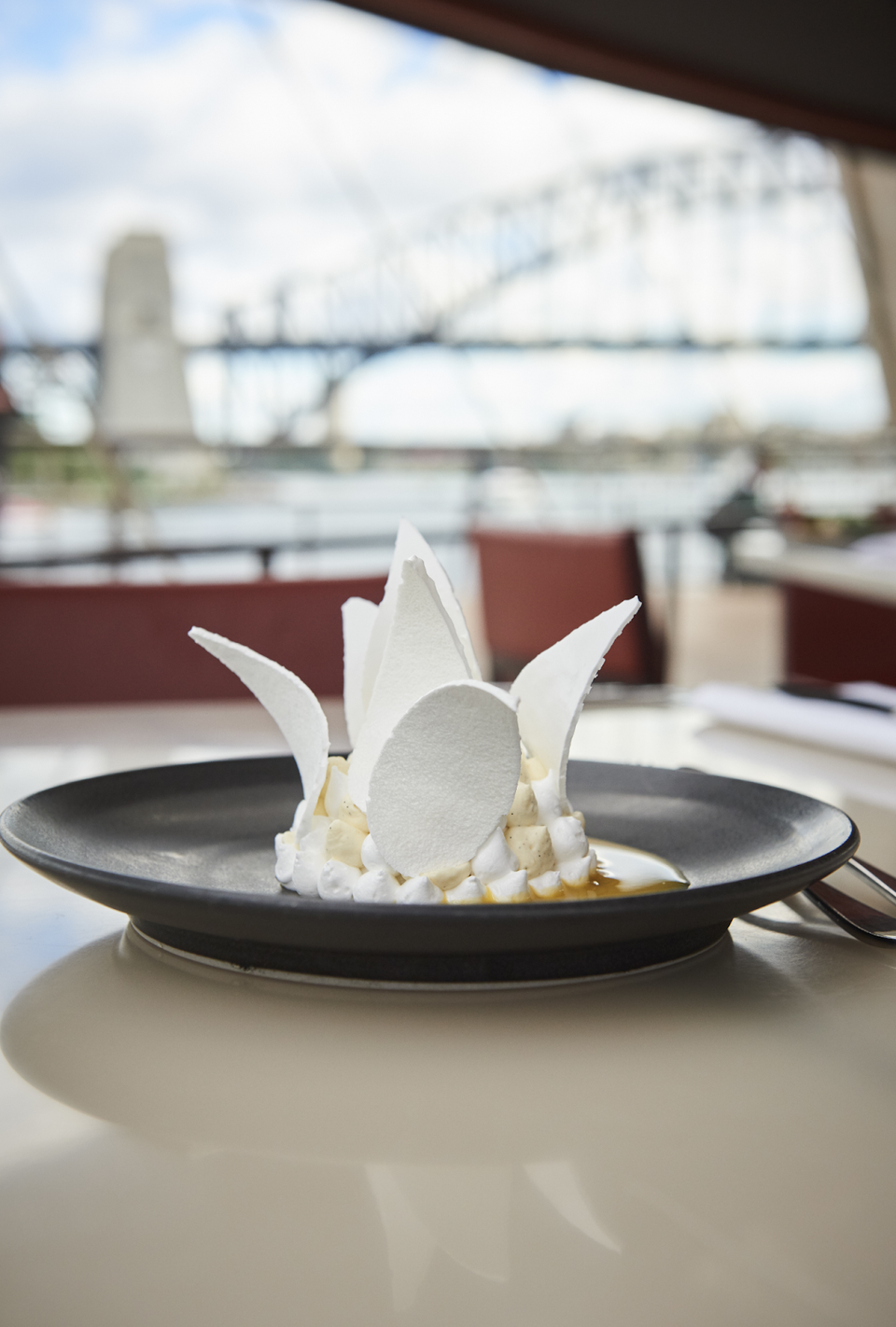 There's nothing like travelling to a new place and discovering a new favourite dish that tantalises your taste buds. If you are a foodie, Sydney is the place for you! A melting pot of diverse cultures, it brings together different cuisines from all around the world. Coffee lovers will be smitten with the famous 'flat white', a shot of espresso with steaming milk and a layer of creamy foam to start the day right.
With a farm-to-table culture, Sydney's restaurants are known to prepare some of the most fresh and delectable dishes. Whether you are a pure vegetarian or someone who loves non-vegetarian options, Sydney has it all. Tuck into Turkish delights at Efendy, set in Sydney's suburb of Balmain, where chef Somer Sivrioglu presents flavours from his homeland. Dine on authentic Indian fare with mouth-watering flavours at Lal Qila on King Street Wharf in Darling Harbour or relish Malaysian and Cantonese food at Neptune Palace. Make sure to leave some space for the mouthwatering pavlova, a meringue-based dessert that is native to Australia.
5. Go Glamping and Enjoy a Night Safari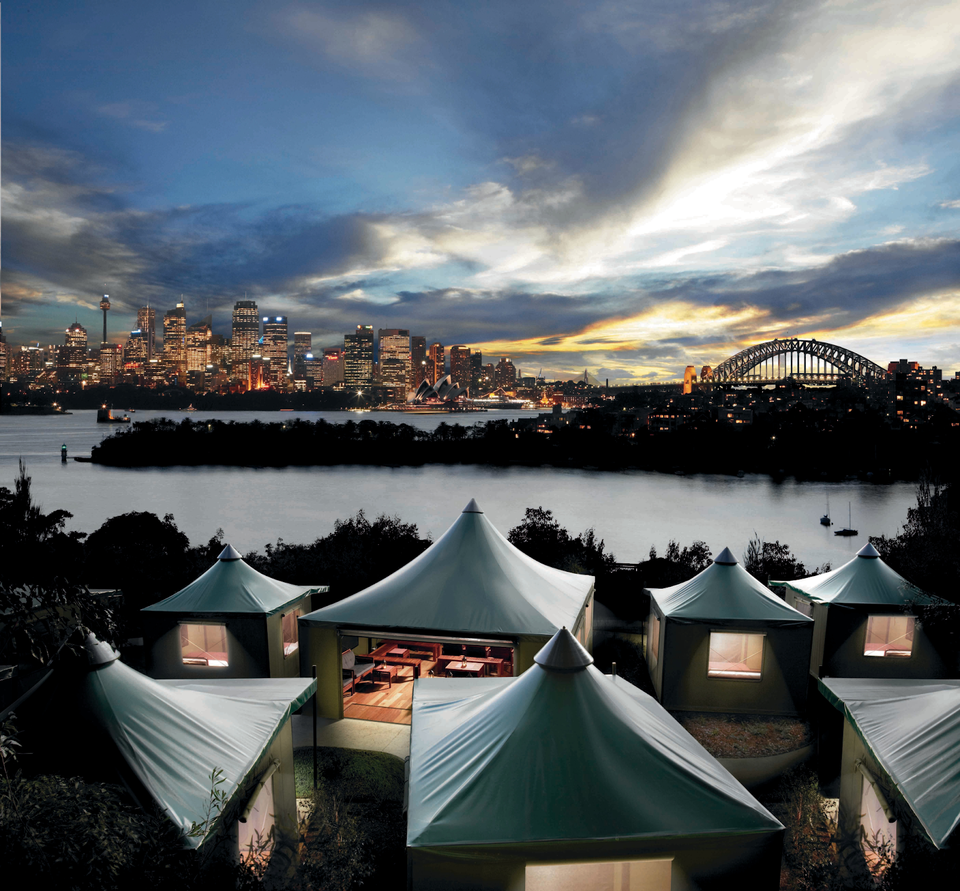 Sydney's Taronga Zoo offers an ultimate experience of 'Roar and Snore' harbour-side glamping. Watch the city skyline across the water from the comfort of your cosy safari-style tent. Take an exclusive guided night tour of the zoo with experienced guides who will fill you in on fascinating facts. Make sure you sign up for a morning behind-the-scenes tour with opportunities to meet more animals.
6. Discover Coastal Adventures and Abundant Wildlife
Known for its famous blue coastlines, one cannot leave New South Wales without taking a road trip by the glittering coastline. Whether you are on a food and wine trail through the countryside, a classic coastal road drive or setting out on an outback adventure, New South Wales will have you feeling exhilarated.
One of the most iconic drives is the Grand Pacific Drive where you can drive across the Sea Cliff Bridge, one of the most scenic roads in Australia with striking views of the ocean. Relax on one of the world's whitest sand beaches for a weekend in Jervis Bay. Blessed with abundant wildlife, New South Wales is home to national parks and coastal reserves where you can spot migrating whales from late May to November, or experience a whale-watching cruise - a jaw-dropping experience which will stay with you for a lifetime.
7. Immerse Yourself in New South Wales' Undiscovered Nature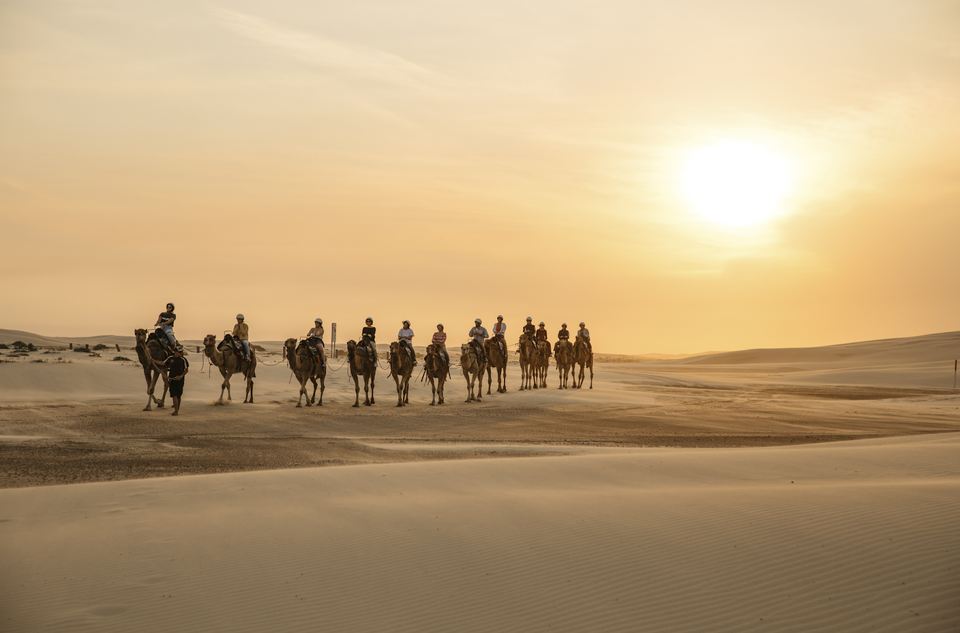 One thing you shouldn't miss on your trip to New South Wales is letting your senses luxuriate in its untouched nature. Go on a hike in one of the UNESCO-listed national parks in the Blue Mountains, studded with eucalyptus forests and home to Aboriginal heritage. Take a hot balloon ride over the Hunter Valley for a bird's eye view of lush vineyards, followed by a wine tasting tour. Snap some insta-worthy pictures on a camel ride on the dunes in Port Stephens and watch the sun paint a canvas of colours.
Did you know you can play in the snow in New South Wales? Yes, you read that right! Take a drive from Sydney to the Snowy Mountains during the winter to get a taste of adventure with skiing and snowboarding. Breathe in the crisp air as you drive through the spectacular dense forests of the lakeside town of Khancoban. This is a base for those who want to explore the Kosciuszko National Park, famous for its snow sports such as mountain biking, horse riding, fishing and kayaking. As you travel deeper into New South Wales, learn about the Aboriginal people of Australia who have a spiritual heritage dating back to 60,000 years.
Travel with your loved ones to Sydney & New South Wales and make memories that you will cherish for a lifetime. It's time to travel down under and explore the pristine nature, nightlife, food and other extraordinary experiences that Sydney & New South Wales, Australia has to offer! With Malaysia Airlines offering an affordable fare to Sydney, you can lock in those precious vacation days now and book your flight right away before the tickets are gone!
* Terms & conditions apply, please go through the website for further details.