A thousand lanterns, lighting up the sky. An endless display of firecrackers from the top of a beautiful temple. Flashes of red at malls and the city full of celebratory sparkle. This may sound like a scene from a fictitious movie set in 12th Century China, but the truth is one can experience this in this lifetime!
Presenting the Thean Hou Temple in Malaysia - a gorgeous vision which will take your breath away on Chinese New Year!
As you approach the temple, the first thing you notice are the gigantic decorations as you drive up the winding road towards the structure, immediately making you feel like you've travelled back in time.
Once you're done being awestruck, you can proceed towards the temple to offer prayers and bring in the Chinese New Year on a positive note. If you're feeling lucky, you can even have your future read by an astrologer seated outside the temple.
The giant dragons and phoenixes seated on the roof of the temple lure you towards them via the winding staircases that make you look outside the many windows on the way to the balcony.
Once you make your way to the balcony, you'll get to witness a sea of lanterns gently dancing in the wind. Take a moment, or a few to just focus on the peace it brings to you as you feel your worries fade away.
Once you snap out of the spell the gorgeous temple puts on you, you want to just keep clicking as many angles as possible. A seemingly impossible task because the best way to experience is it would be in person!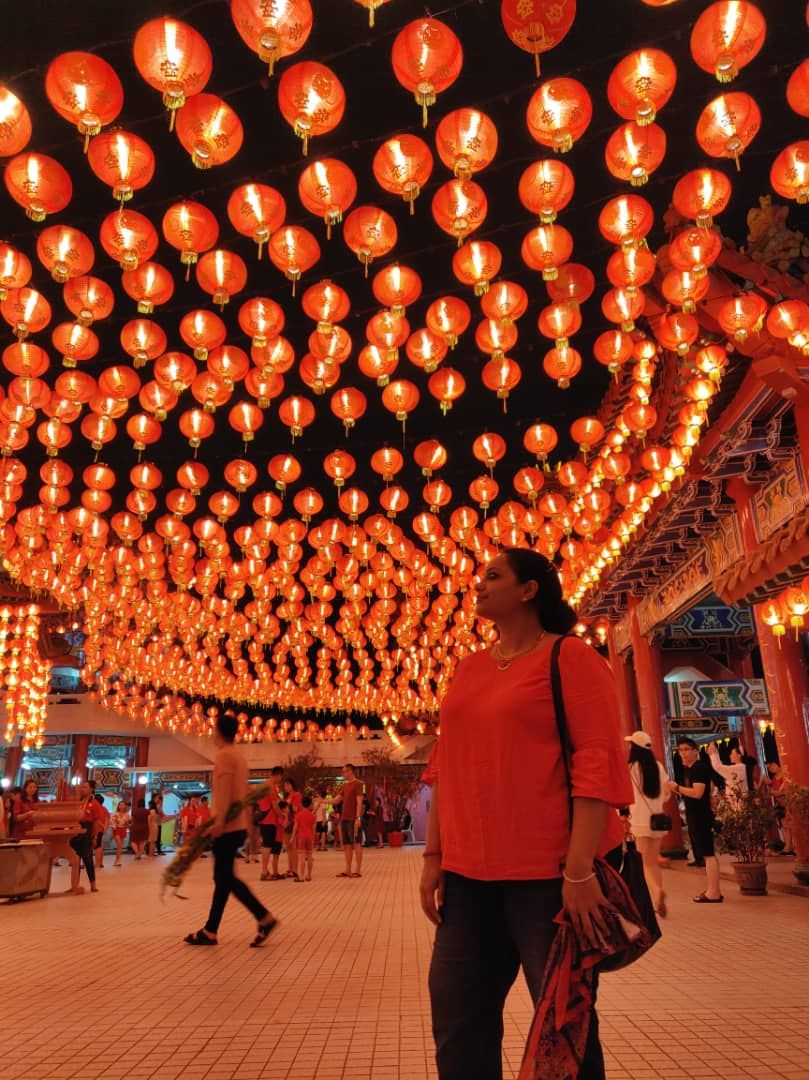 You'll keep finding little nooks and crannies of detailing that continues to keep you spell bound.
It's impossible to forget this experience. It's one that will stay with you forever. Needless to say, this magical getaway is bound to remain a highlight of all your travels for years to come!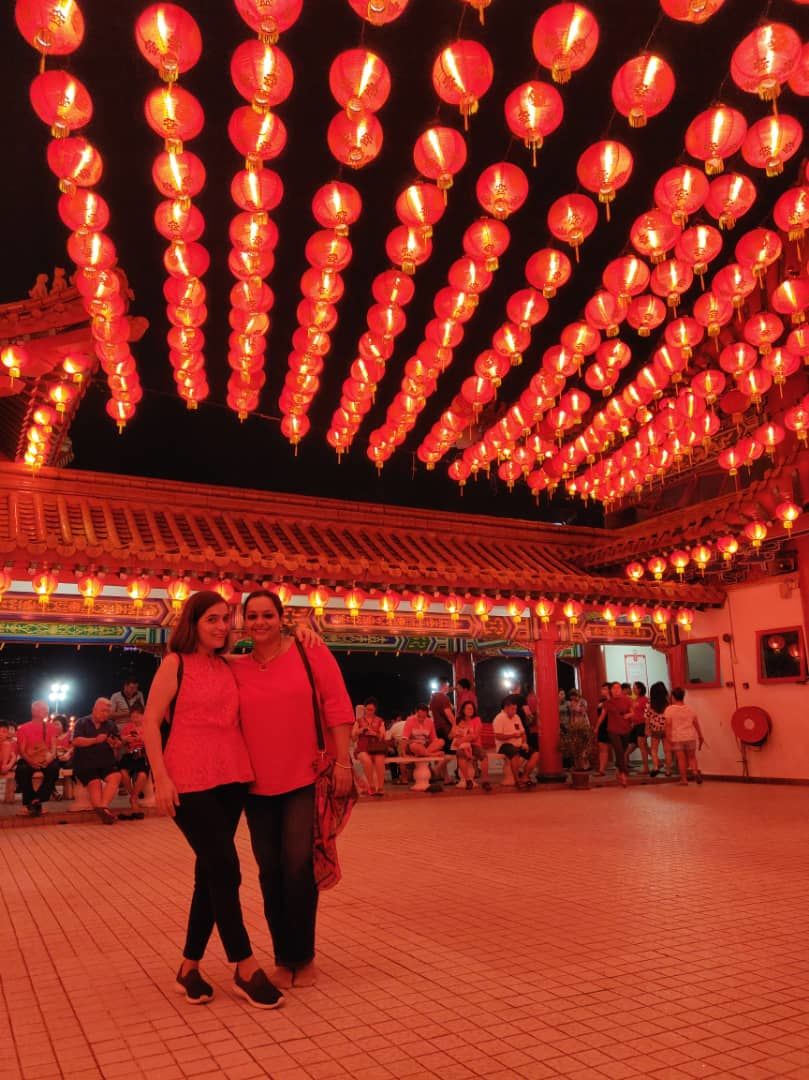 Enjoyed reading this article? Follow Sushantika on Instagram for more travel updates!
Sign Up now and get the latest travel updates from Tripoto straight in your email's inbox!