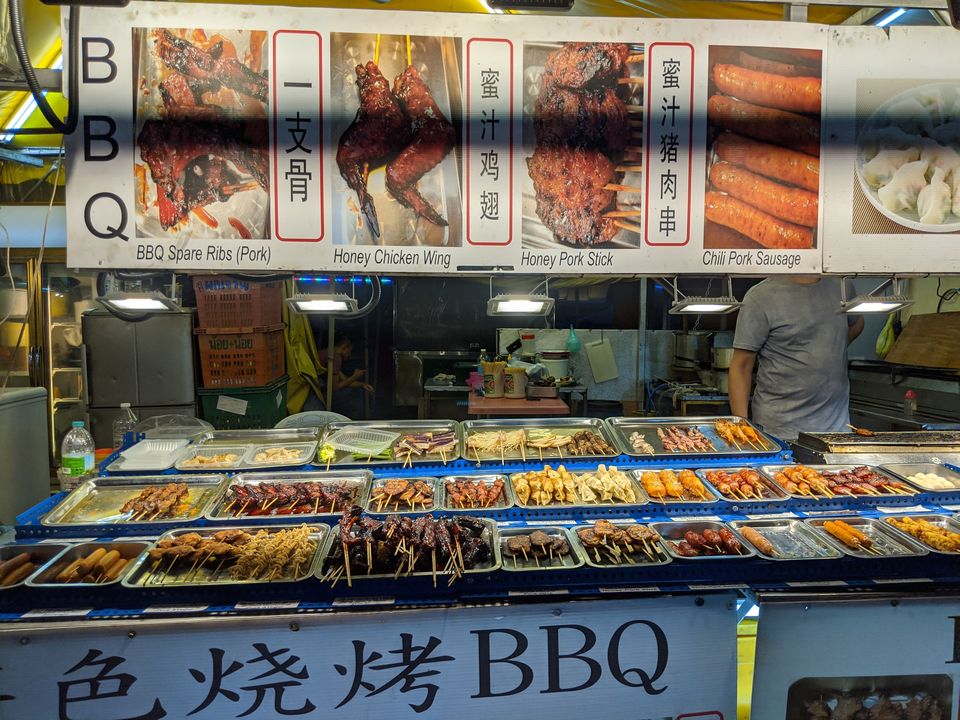 If you love street food and want to experience some of the best flavours of South East Asian cuisine, head to the Jalan Alor Night Food Market in Kuala Lumpur.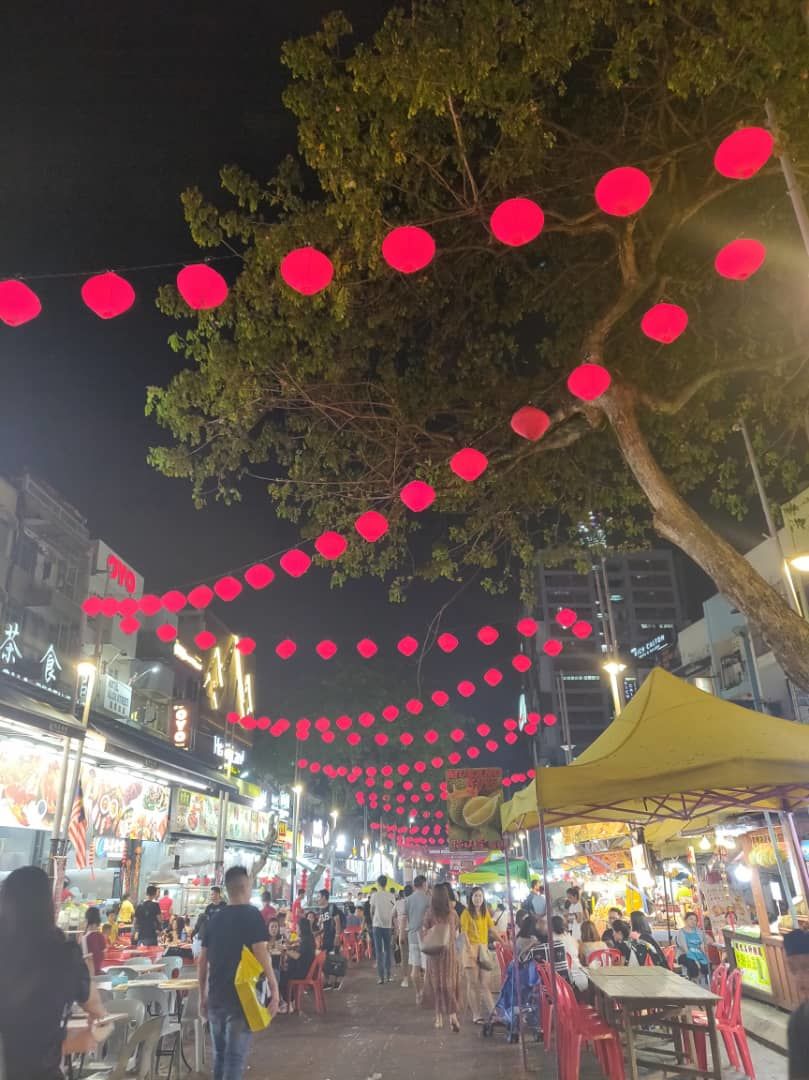 It's got an eclectic vibe, friendly street food hawkers and an all round great place to spend a night at. What's great is that you can even catch lovely views of the lit-up building beside the Petronas Towers, from a unique angle.
It's pretty easy to get there - just book a Grab, the local cab service in Malaysia. You'll get dropped off by a corner before the street begins. Be sure to watch out for some cool graffiti as well!
Start making your way from one side of the street as you follow the multiple carts set aside either side. Since all of them are so tasty and authentic in their flavours, I recommend keeping room in your stomach for little bites at each cart. The cuisine ranges from traditional Malaysian to Thai and even Arabic! Don't forget to stay hydrated and stop over for this cool drink, made of a mystery fruit.
If you love pork, don't miss out on the satays. You can pick various flavours of marinated meat on a stick. Once you point out what you want, the chef at the cart will quickly put it on to a grill or deep fry it and serve it up to you. Eat as you go, because you could use the time to pick your next cart!
If you're familiar with the infamous durian fruit, be prepared to witness several locals devour the smelly fruit in its various forms. This fruit is considered to have a foul odour but tastes like custard. I wasn't up to trying it in its raw form, but there are various renditions which you might acquire a taste for. Fried durian was incredibly tasty and felt like bursts of gooey, hot custard in every bite.
Have you ever had tender coconut, with ice cream? I never did which is why I recommend trying this out! You can opt for several toppings but I went with shaved coconut chips, which made it really light, cooling and delicious overall.
Once you've had your fill, you'll arrive at the end of the road. But this is where the party begins! After you walk past the many massage centres that chase you to book yourself for a massage (not recommended), you'll find a road full of bars! It's the ideal location to spend all night pub-hopping, catch karaoke and even dance your heart out to some fun music.
Humour yourself with the funny bar signs that often decorate the walls of these inviting pubs:
And if none of these things are truly entertaining to you and you'd much rather have a drink and watch a game, you can do that too! I was lucky enough to catch a rugby match on air while visiting one of them.
You'll find that time passes pretty quickly here and before you know it, your night out would have kept you going till the early morning. But you won't regret your experience here and you'd certainly want to return for more.
Malaysia is a great place for foodies. You're spoilt for choice with the various cuisines on offer and it is truly a melting pot for South East Asian food and culture. Be sure to set aside time to try out all these dishes and you won't regret having done so!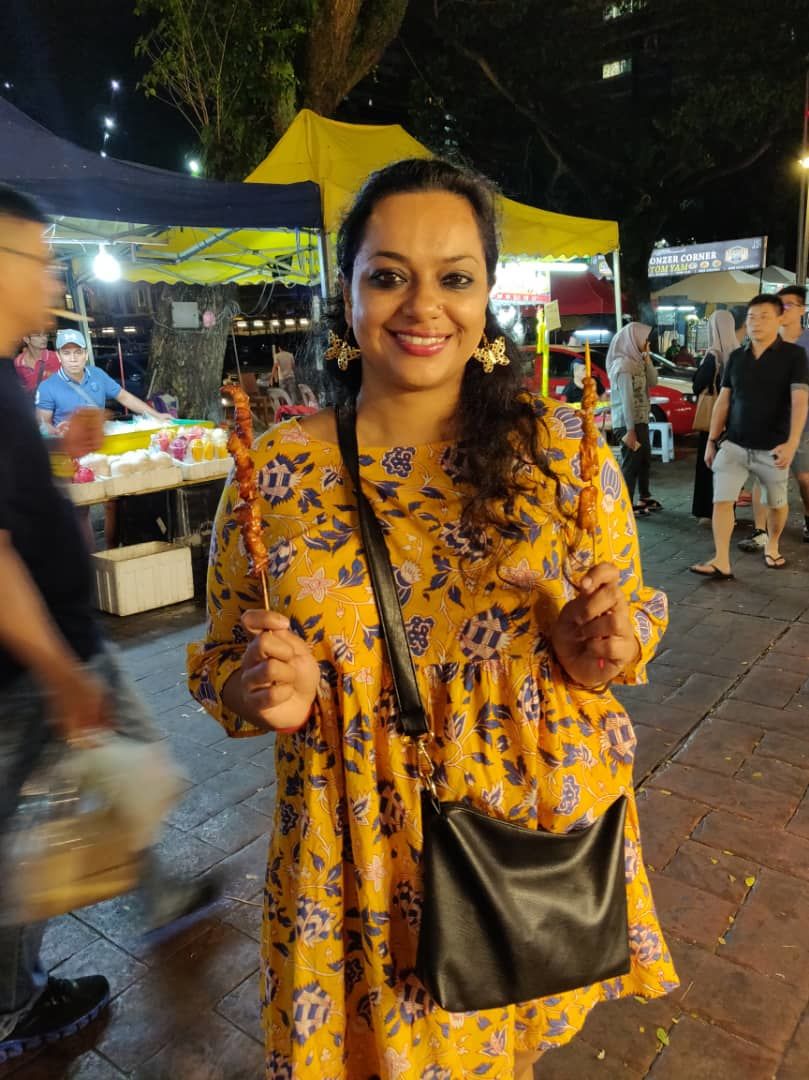 For more such interesting stories, follow Sushantika on Instagram for more travel updates.
Sign Up now and get the latest travel updates from Tripoto straight in your email's inbox!