India has a variety of terrains and temperatures. Where it is home to the vast Thar Desert, it also boasts of the highest mountain range in the world. Similarly, while there is a place in India so hot that it cannot even sustain life, there is also the world's second coldest continuously inhabited town.
This place is Drass, a town that deserves to be famous for a lot more than just its temperature. The best way to explore the reality behind this legend is to actually pay it a visit.
Here is everything that you need to know about the coldest place in India.
The gateway to the desert valley of Ladakh and the coldest place in India, Drass is also a fascinating geological phenomenon. The town experiences a high altitude-influenced dry summer continental climate, which makes its winters spine-chillingly cold. The average temperature in winter here goes down to an average of -22 degree Celsius, while the minimum recorded temperature can get as low as -45 degree Celsius during the peak of winter. The winter season in Drass starts from mid-October and ends in May. Summer begins in June and is a pleasant 15 degree Celsius.
There are several places where temperatures drop lower than this gateway town, but Drass, due to its geographical position, is the coldest place in India, which is inhabited by people throughout the year.
Where
The Drass Valley begins from the base of the Zojila Pass, which falls en route to Ladakh. Resting at an altitude of 10,990 ft, Drass came into the attention of mainstream media and travellers after the Kargil War. The town falls in the Kargil district and houses the heroic Kargil War Memorial and Cemetery.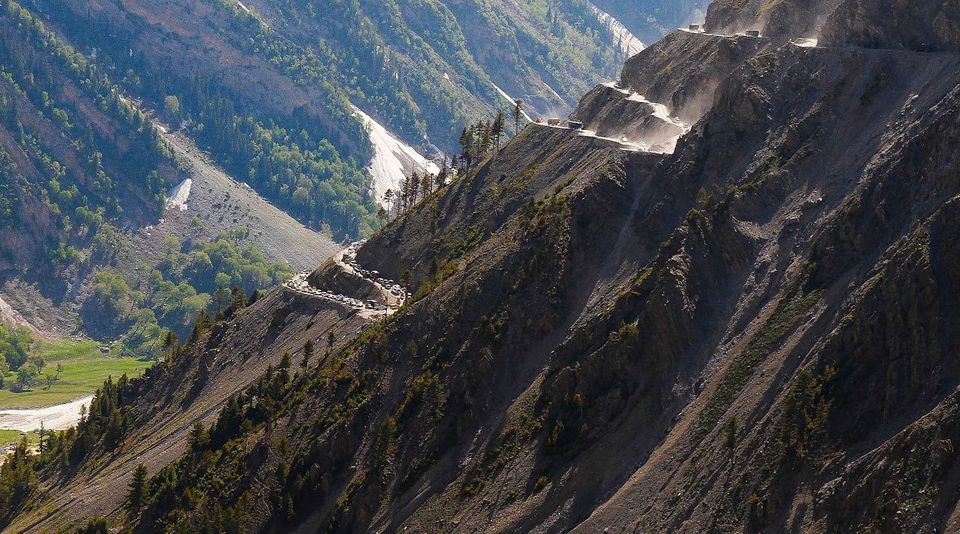 The Kargil War Memorial (7km from Drass) is a place that can instil a fleeting moment of patriotism even in the most stoic and cynical person. The tombstones of every soldier (not just Indians) is a moving sight and a profound reminder of the high cost of freedom.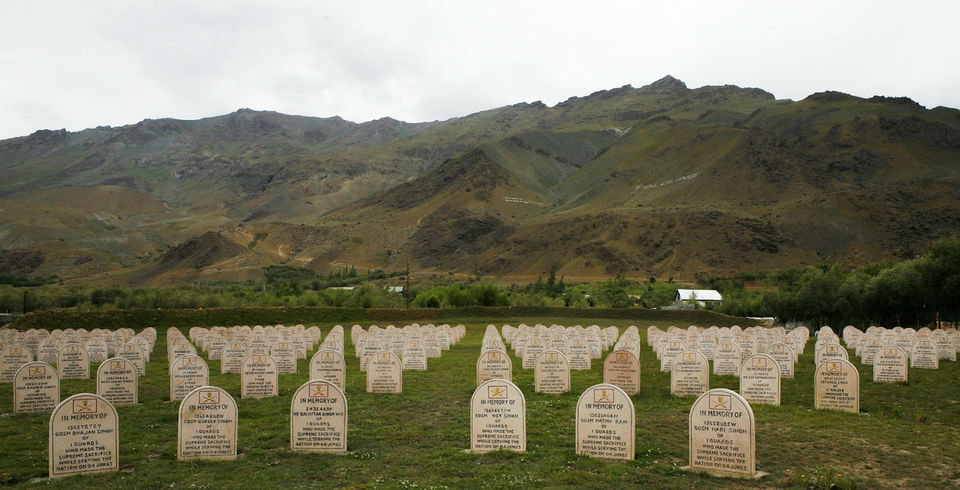 How to reach
You can fly to either Srinagar or Leh directly, and then take a taxi to Drass. It is best, however, to land in Srinagar and then take a taxi towards Ladakh, as Drass will fall on the way.
Local buses moving between Srinagar and Kargil pass through Drass. Buses from Srinagar leave for Drass in the afternoon.
If you are driving or biking to Drass, then follow National Highway 1.
Where to stay
Drass has become a popular pit spot for people travelling from Srinagar to Leh. Several tourist accommodations and a Jammu and Kashmir Tourism Department guesthouse (call +91-9560-788884 to check for availability) are the available stay options for those travelling to Drass. The Baru La in Kargil is a popular deluxe hotel if you are looking for more comfortable lodging. Check out their website, or call +91 9469190337/ +91 9622592668 for reservations. There are a few budget hotels and homestays as well, but they can only be reserved when you go there.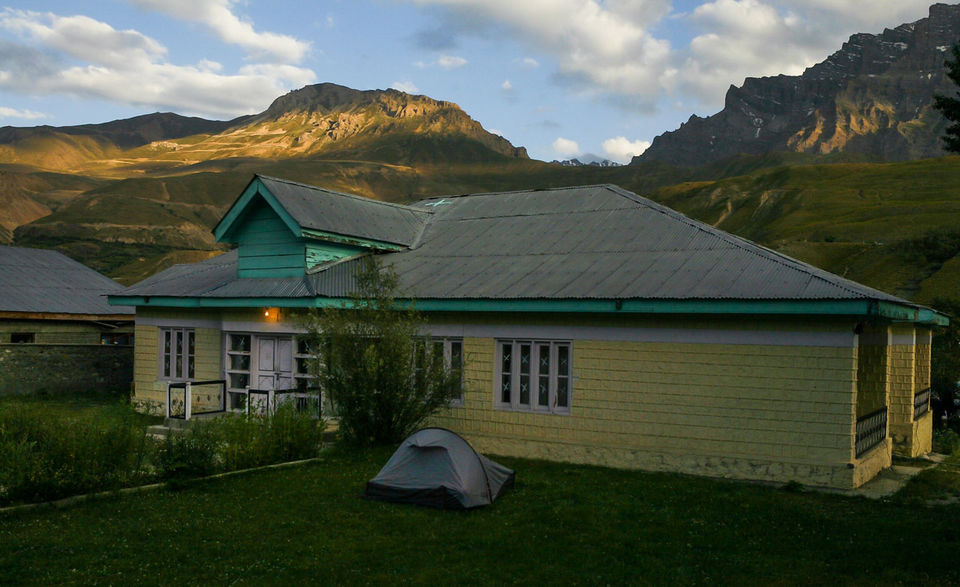 People of Drass
Drass was a part of the Balti Empire that spread all the way from Skardu (now in Pakistan) to the end of Ladakh. Therefore the people of Drass, similar to the natives of Gilgit, belong to the 'Dard' community. Dard is a community of Indo-Aryan people who migrated to Ladakh from Central Asia centuries ago. The native language in Drass is the Dardic language of Shina, and the town has a Muslim majority with very few Buddhist households. Around 1,200 people inhabit Drass throughout the year, while living in extreme conditions and working tirelessly to sustain a culture, which would have otherwise been lost in time.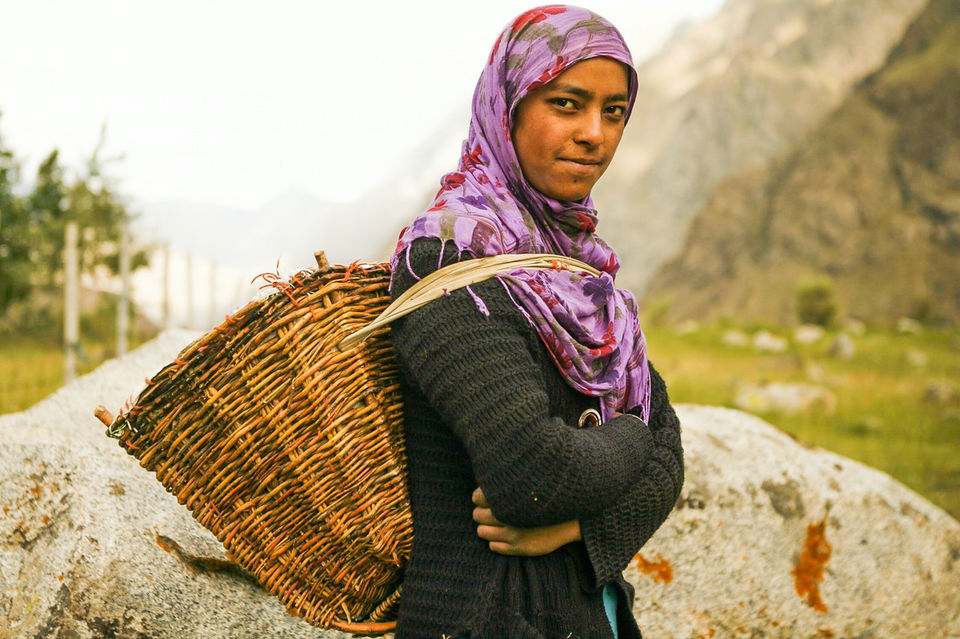 The people of Drass have been negotiating trade and transportation through the Zojila Pass for centuries, and being natives, only they have the skill to live through the riskiest spells of winter. Keeping a watch over the Zojila Pass since the heyday of pan-Asian trade has earned the people of Drass the title of 'Guardians of Ladakh'.
Places to visit in and around Drass
The coldest place in India is a great place to acclimatise yourself and take short treks before heading to Ladakh. There are a few 3-day treks here that you can attempt. One is a trek to Suru Valley, which traverses across the sub-range between two valleys. You can also trek to the holy cave of Amarnath or to Tilaik in Gurez of Kashmir, in just three days. If you don't want to exert too much, then shorter treks and hikes to higher and more isolated villages, such as Dongchik will be ideal for you.
Dongchik (10km from Drass) is considered a model village in Indian democracy. It practices progressive methods of agriculture, education and harmony amongst people.
Ningoor Masjid (7km from Drass) is a must-visit. The beautiful Turkish blue when juxtaposed against the brown mountains, creates a sublime spectacle that has to be seen to be believed.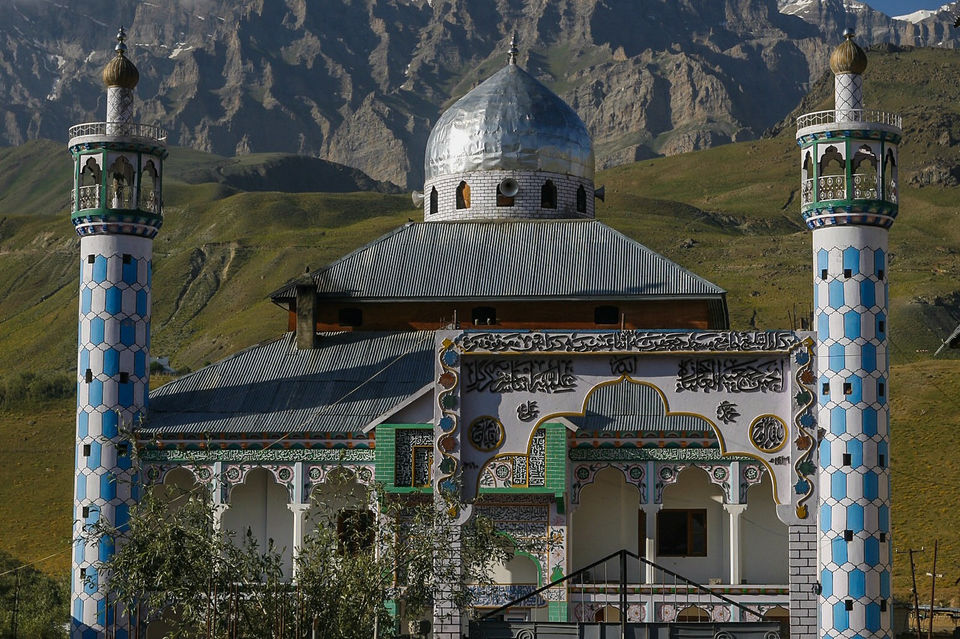 Bhimbet Stone (7km from Drass) is a holy stone with fables of Hindu mythology. Locals believe that many years ago, the stone flew from one side of the mountain to its current position. And it is also supposed to represent Bheem, who along with his brothers travelled through the valley.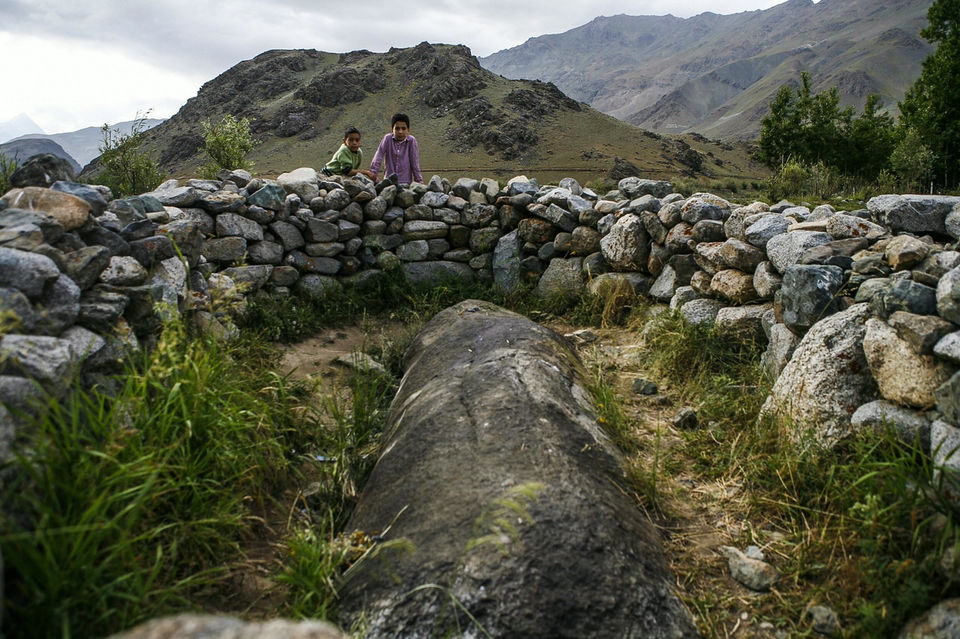 Matayen (20km from Drass) is a tiny, picturesque hamlet, which is the only village with Kashmiri-speaking locals in the entire Ladakh valley.
Drass is the coldest place in India, and even though you might be tempted to, don't visit it during winter. The best time to visit Drass is from July to October, and I highly recommend that you sneak it into your Ladakh itinerary!
Have you ever been to the gateway town of Ladakh? If yes, we want to hear all about it. Share your review with Tripoto wanderers here.