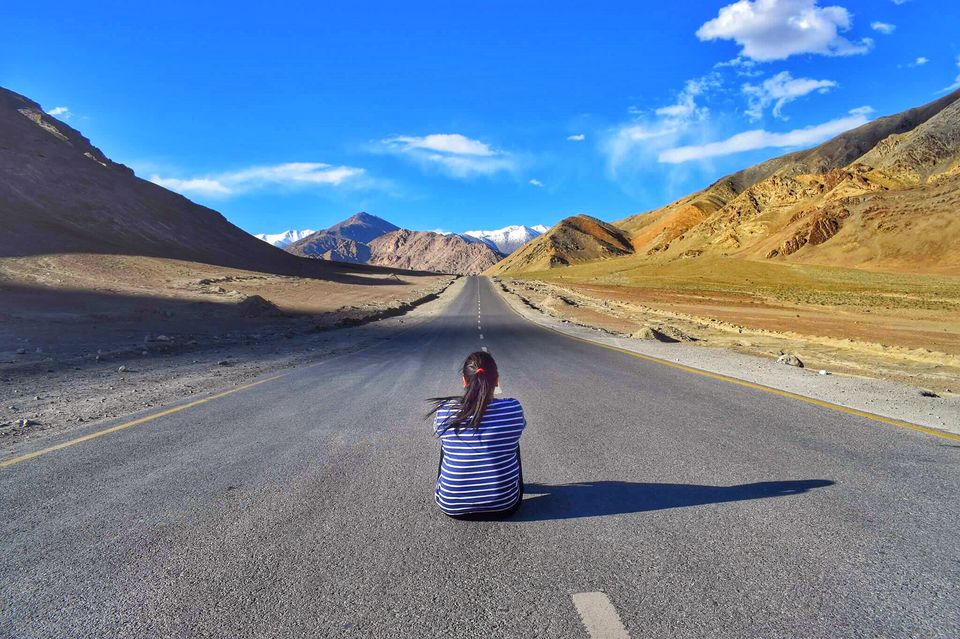 Leh - Ladakh is the place to visit if you're bitten by the travel bug. A location which holds the top spot in every travelers' to-visit places. It is known as Mecca of adventure enthusiasts! Leh is situated in amid arid mountain ranges and is home to Indus and Zanskar rivers.
Renowned as the land of monks and monasteries the region is filled with fluttering prayer flags and clockwise spun Prayer wheels. Leh Ladakh is mystical in all the spheres it covers, from nature, geography, sceneries to the modest cultures that it fosters. The crystal clear atmosphere, the clear blue skies, the star studded night sky & the patterns in the mountain with its myriad hues will leave you awestruck.
There are two routes by road that one could take to reach Leh. We covered both the routes by making it a circuit. Going by Delhi-Srinagar - Kargil - Drass - Leh and returned from Sarchu- Rohtang- Manali-Delhi.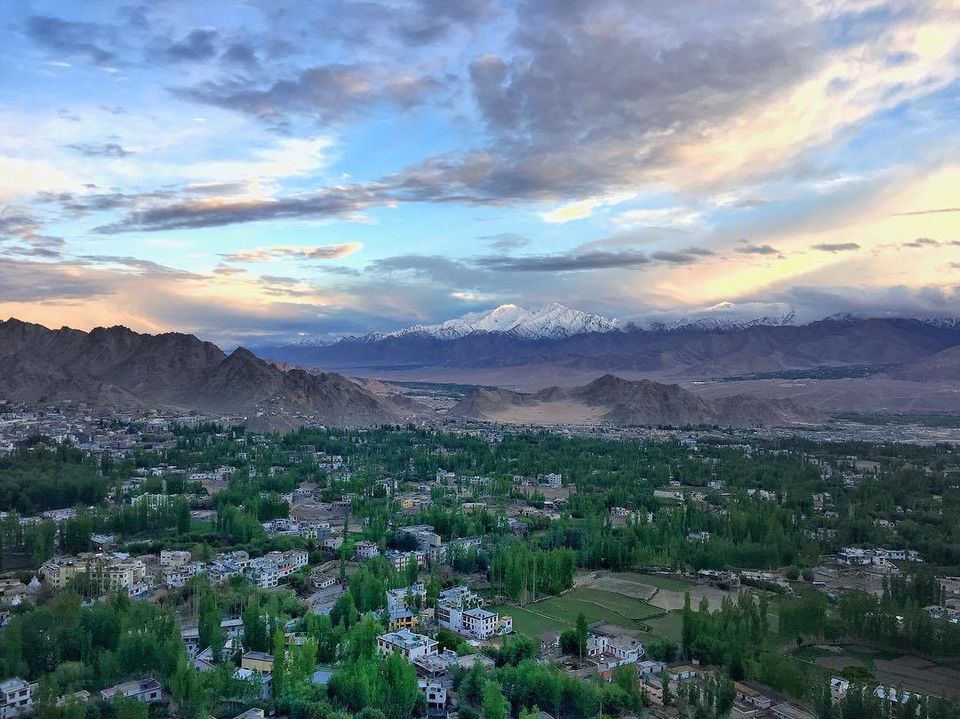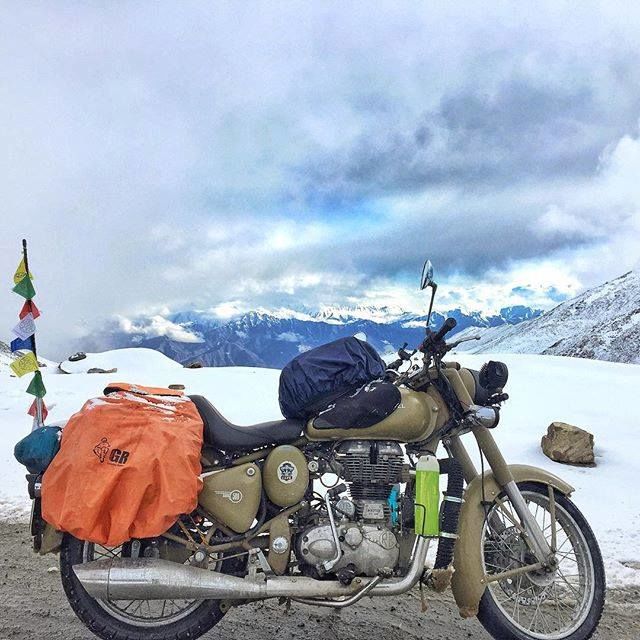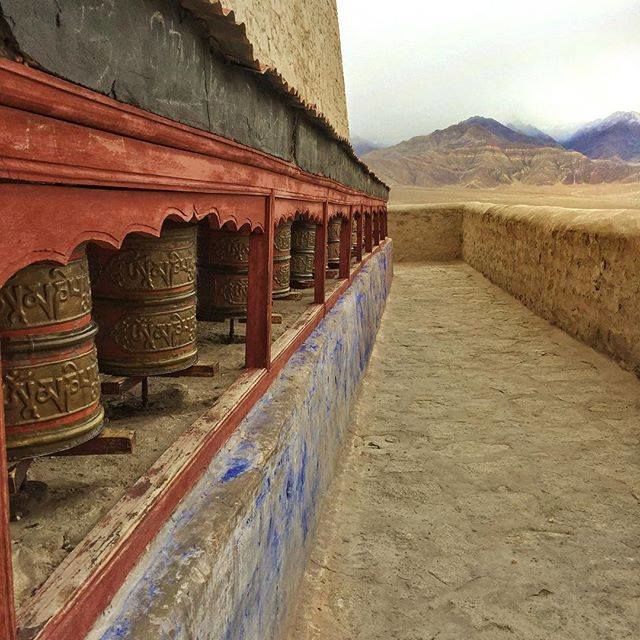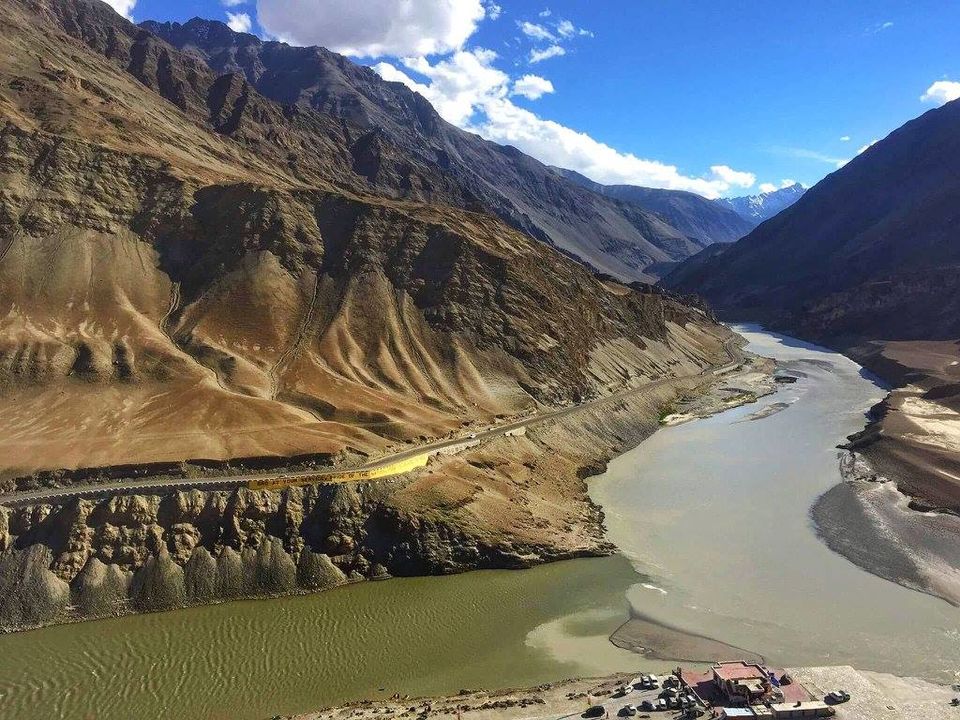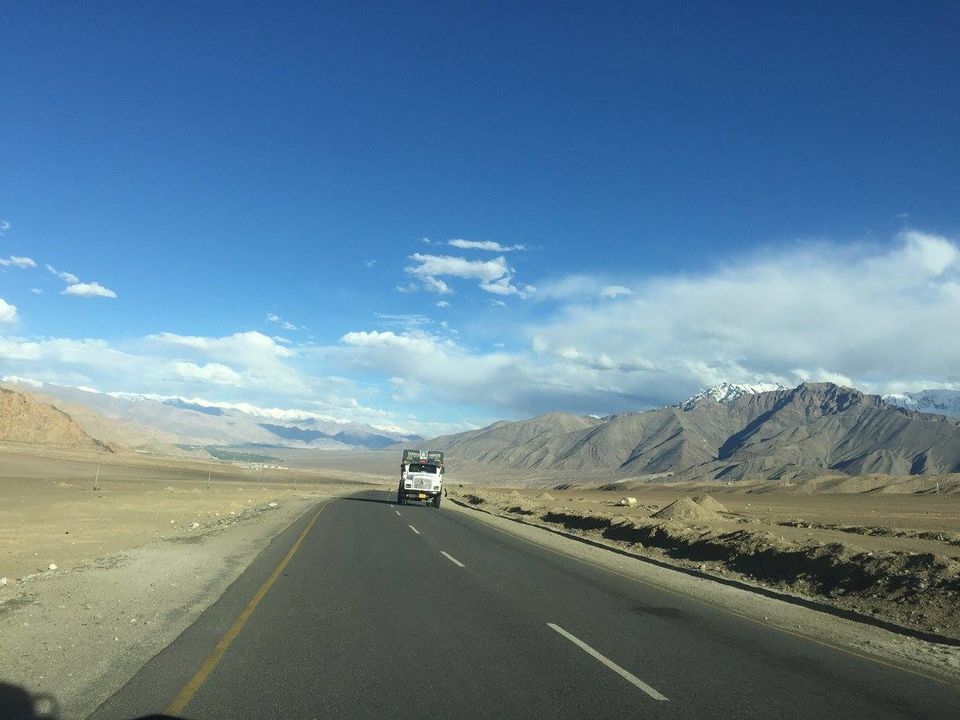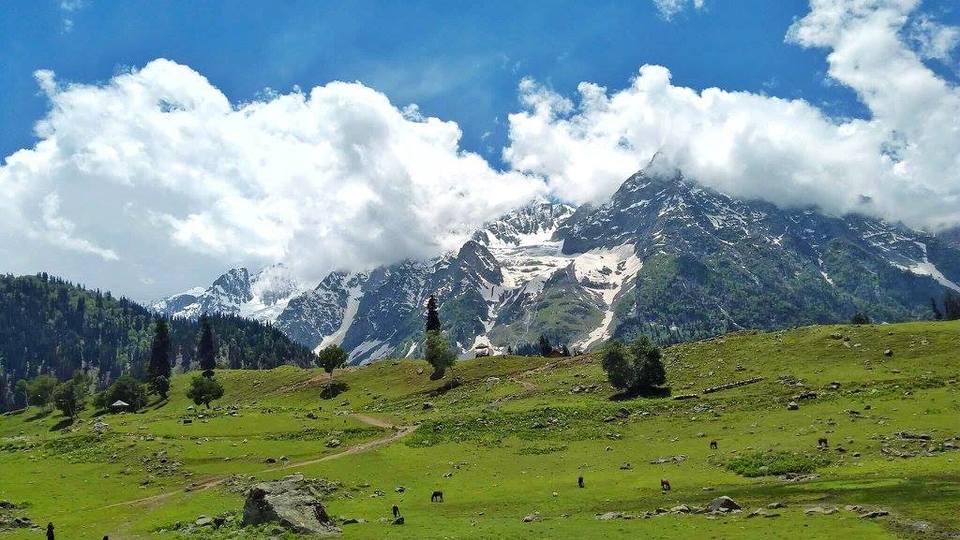 Khardung la Pass is a very important strategic pass into the Siachen glacier and claims to be the world's highest motor able pass. This is an exhilarating ride with overwhelming beauty. This journey is challenging and tiring because of traffic jams due to Army convoy movement, or bad weather. We got stuck due to an avalanche and waited long to pass the boarder. Another challenge which people face is altitude sickness because of less oxygen. It is advisable to carry an oxygen cylinder.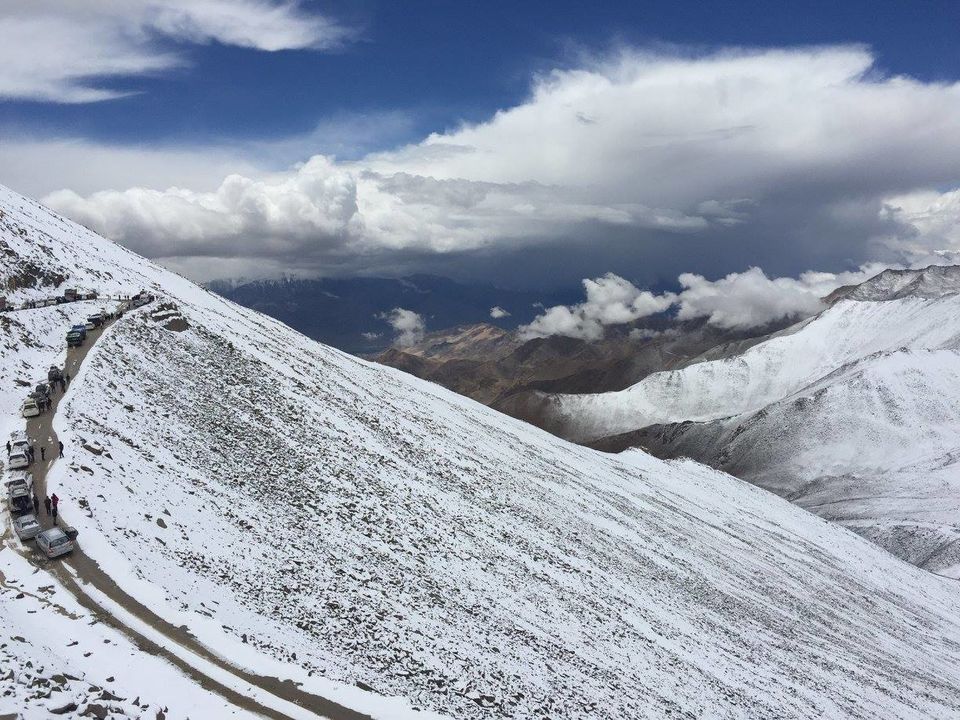 The sparkling blue Pangong Tso lake is 134 km long and extends from India to China. It got pretty famous because of the movie 3 idiots. After traveling whole day on the road we were delighted to reach this place. The crystal clear water with hills in the background gives a sight of a beautiful landscape. A unique feature of the lake is that it does not remain blue it changes its colours from dark blue to light blue to green and grey.
The place was coldest. One needs to wear multiple layers of clothes. You can camped away in the night to see the milkyway.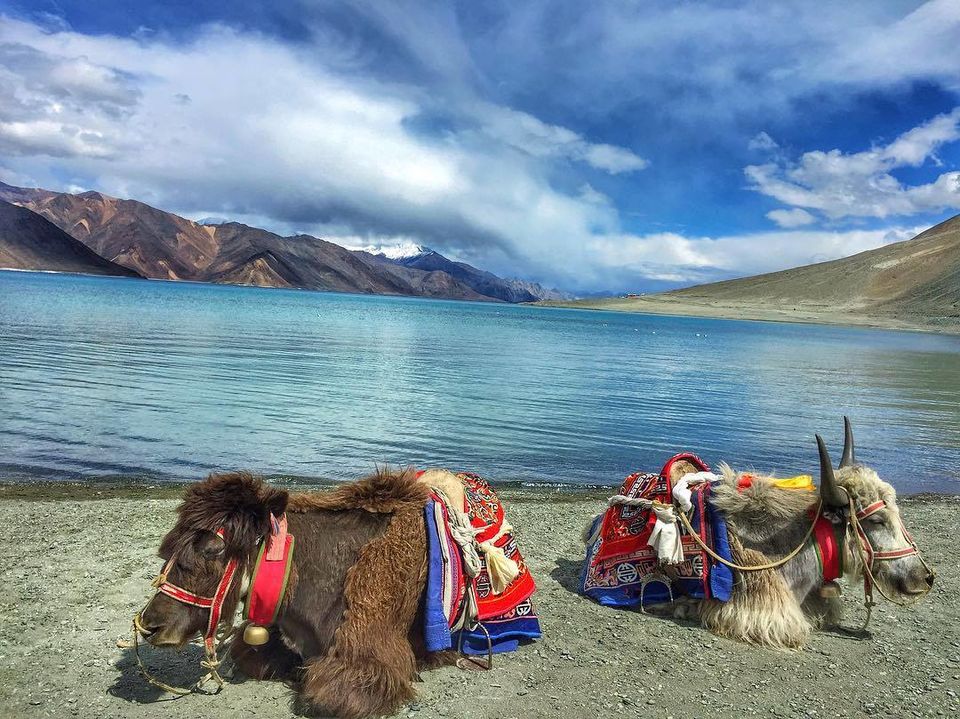 After mountains, river and snow, Here comes the sand. These beautiful sand dunes against the backdrop of the snow-clad mountains is beyond imagination. This stunning landscape looks like a fairytale and are home to the Bactrian Camels. There are two ways to reach nubra, via pangong or via khardungla. Make sure to fill your car diesel and also carry some extra as there is no gas station.
Hunder is a mesmerized village located in Nubra tehsil and offers accommodation in the form of homestays/guesthouses/camp resorts.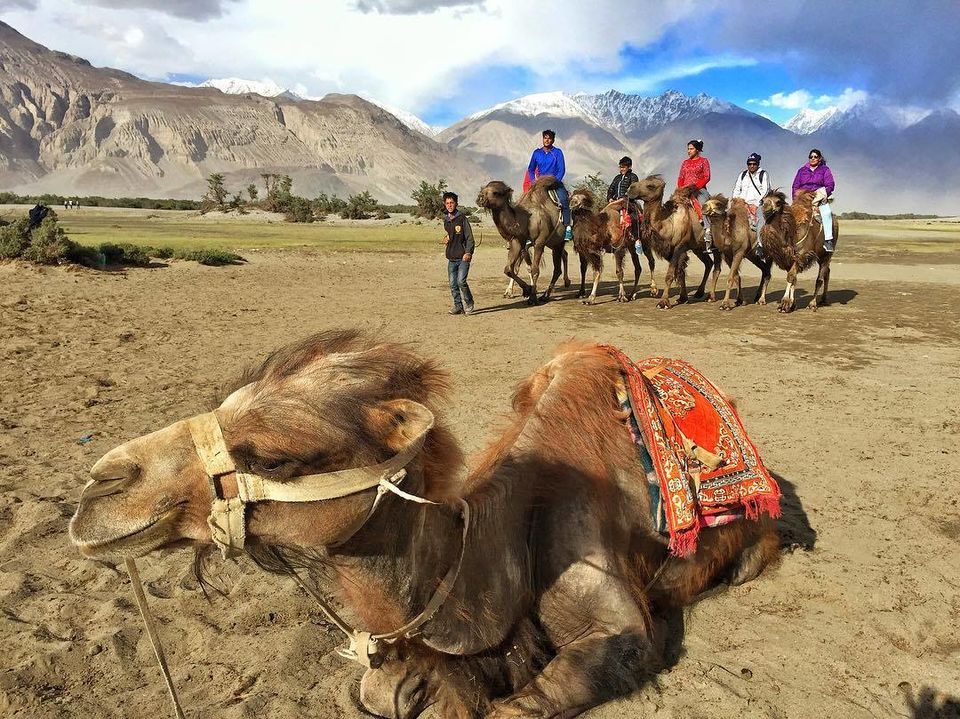 A beautiful last and lost village of India near the line of control beyond which lies Pakistan. Turtuk was under Pakistan's control until the 1971 Indo-Pak war where it came under Indian governance. Therefore, the village is inhabited by Muslims. People here speaks balti language and are having very sharp features with brown hair and colored eyes. Turtuk is a delight with its culture and untouched tourism.
Leh- Manali
We spent the whole day on the road to reach Manali. As we continue our ride through this rugged terrain we came across some of the most well-known passes and places like Tanglang La- Pang - Lachulung La – Nakee La –Sarchu– Baralacha La– Darcha– Jispa–Keylong– Kokhsar– Rohtang –Manali.
While travelling from leh to manali this an important stopover was Suraj tal lake which lies just below the Bara-lacha-la pass. The lake seems like a green emerald in the thick of the barbarous mountains. What an enthralling and divine sight for the eyes. Extensive haven for road trips.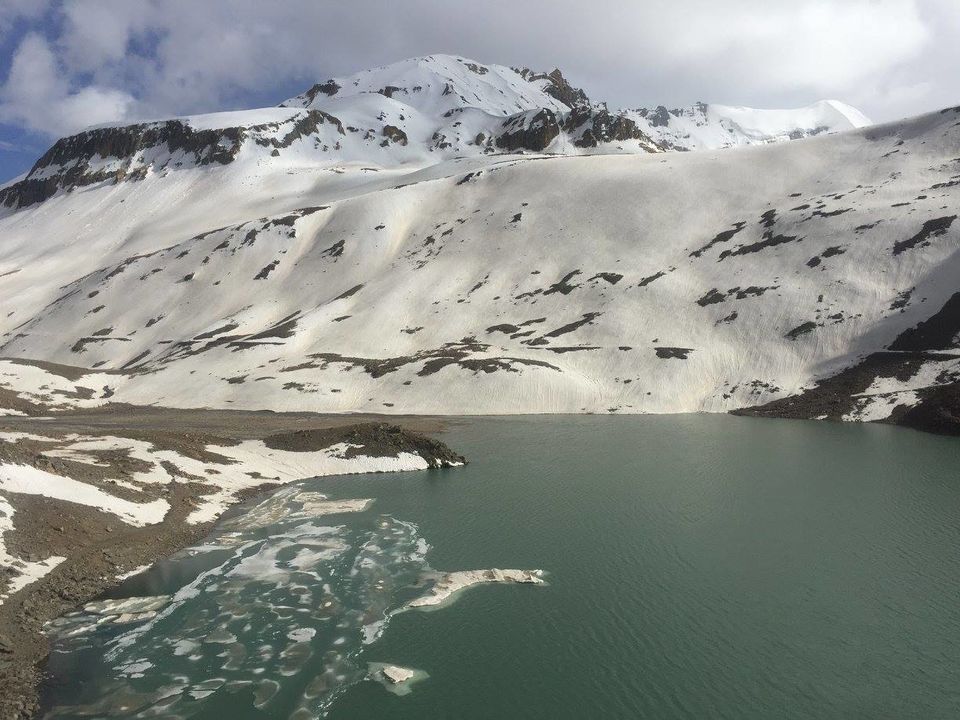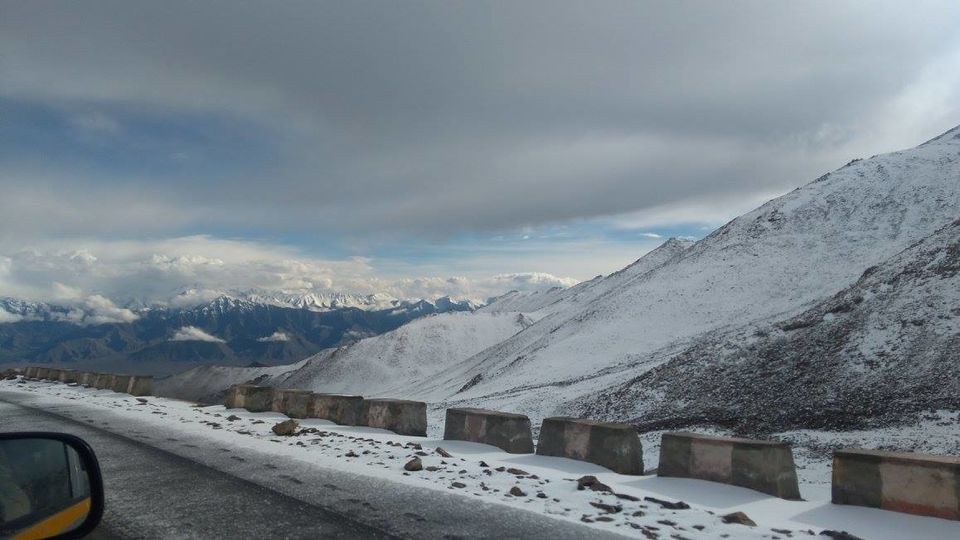 The road from Srinagar to Kargil is very scenic. You will experience the sparkle of green mountains with snow cap over it. Splendid road from Srinagar till Sonamarg. After that breath taking and scary views of Zojila Pass and then one major highlight of Srinagar Kargil Road is Drass. I was thanking myself for doing this trip through road.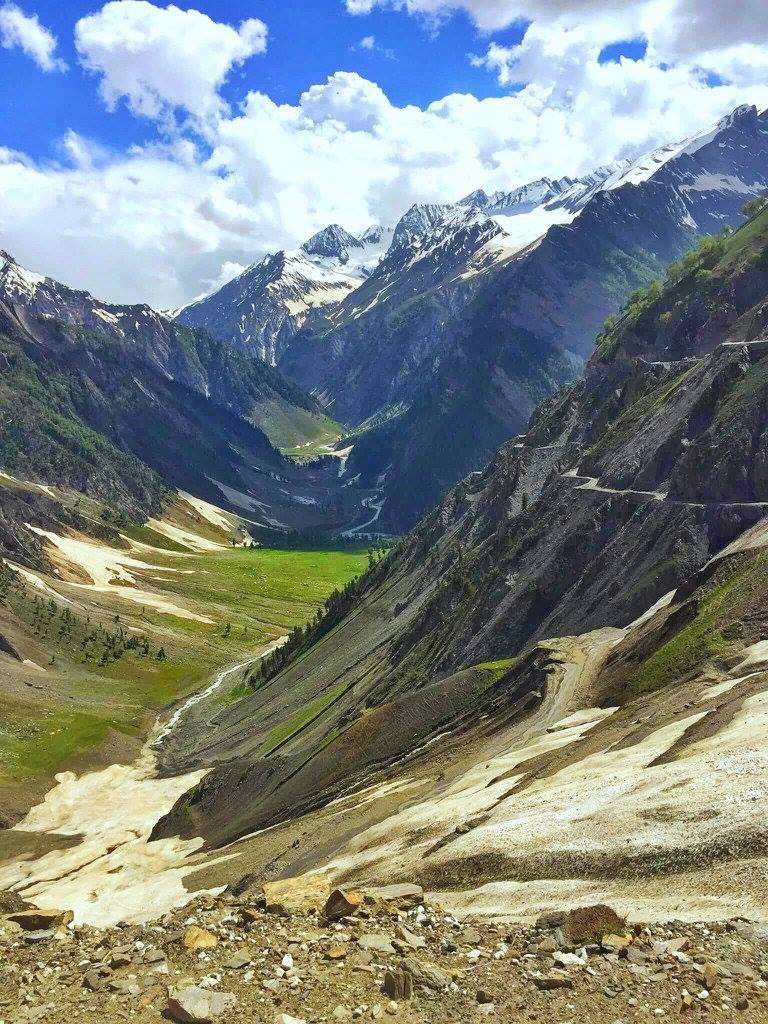 The Zozila is one of the important mountain passes in India. At an elevation of 11,575 ft (3,528 meters) above the sea level, the pass lies Amid Leh in the Western Himalayan Mountain Ranges and Srinagar. It's 9km long, about 3,500m above sea level and provides an important link between Ladakh and Kashmir.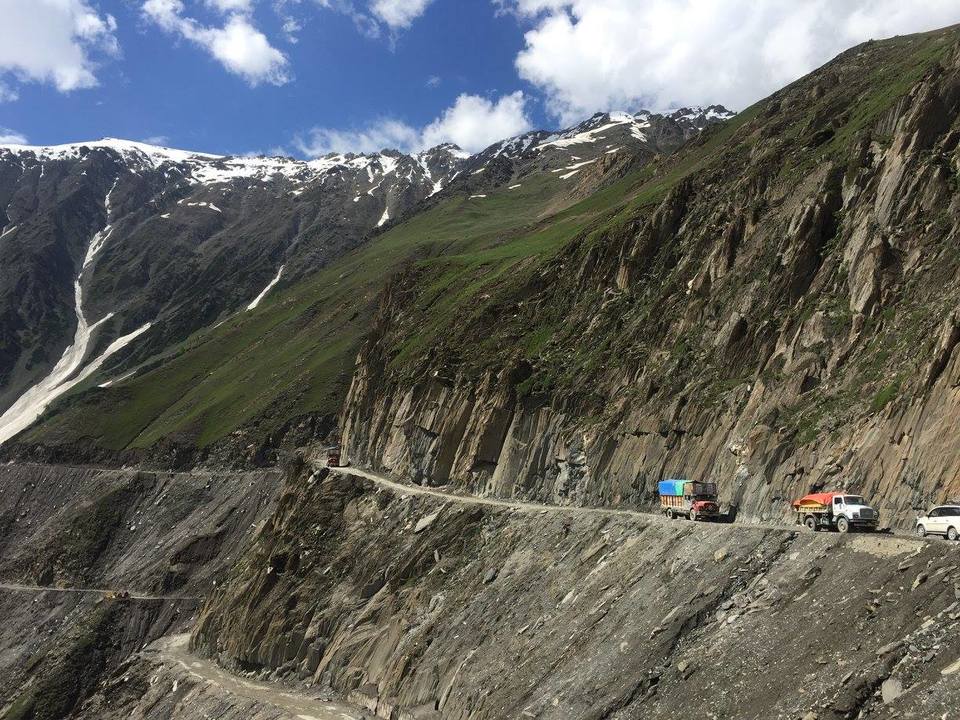 Drass is a town in Kargil district of Jammu & Kashmir, India. It is often called" The Gateway to Ladakh" and it is known as 2nd coldest inhabited place in the world after Siberia. Meeting these soldiers and listening to their stories about their lives was one of the best thing.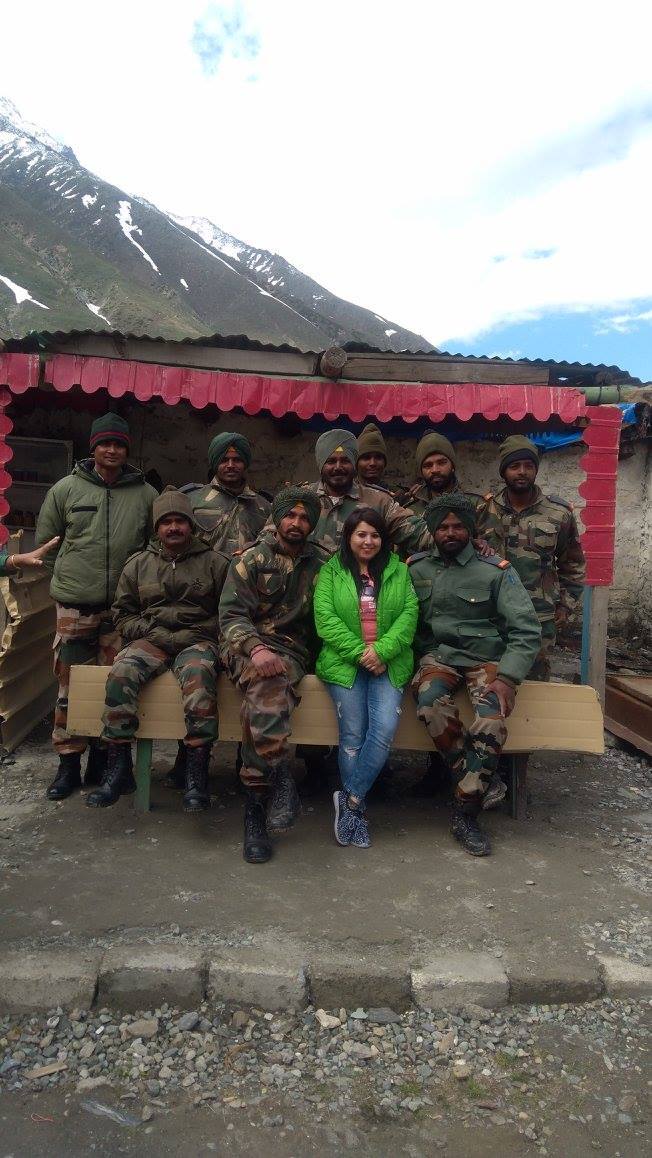 The Kargil War Memorial is built by the indian army to commemorate the brave soldiers who lost their lives in Indo-Pak wars. This memorial will acquaint us with selfless sacrifices of those Indian soldiers, who chose their country above everything else. The place gives a strong feeling of patriotism. And, we decided to call it a day.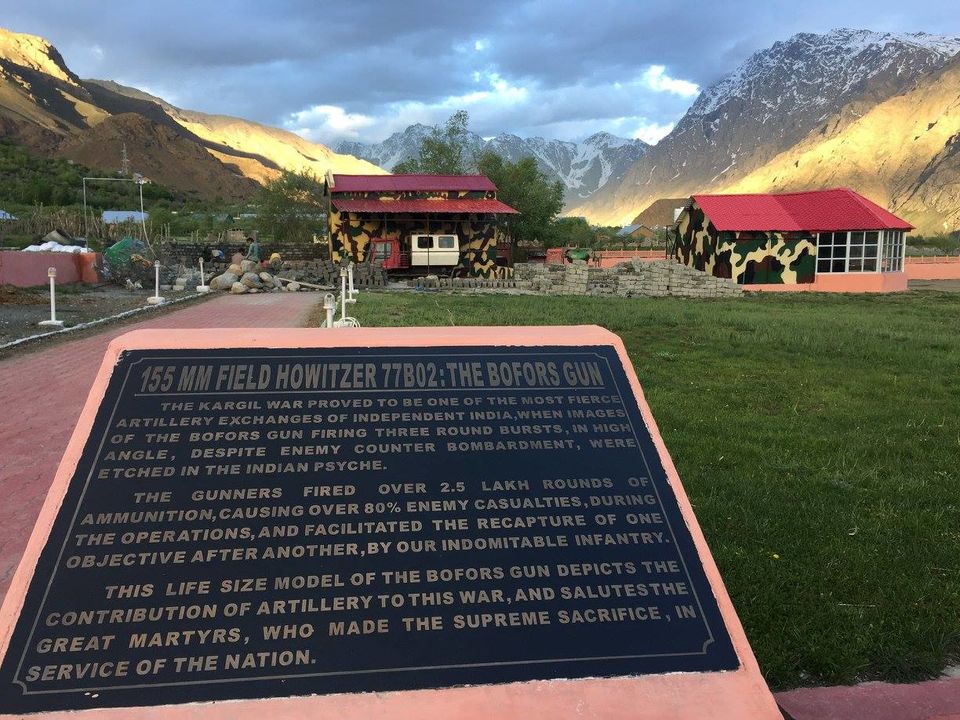 On our third day we reached Leh. Beautiful weather and harmonious people. It is popularly known as land of monks and monasteries. Buddhist is the dominant religion in the district followed by Muslim. Majority of the people speak ladakhi language here. There are lot of things to do in leh. Visiting Thikse Monastery, Shanti Stupa, Shey Palace, Leh Palace, souvenir shopping in bazaar or eating at local restaurant.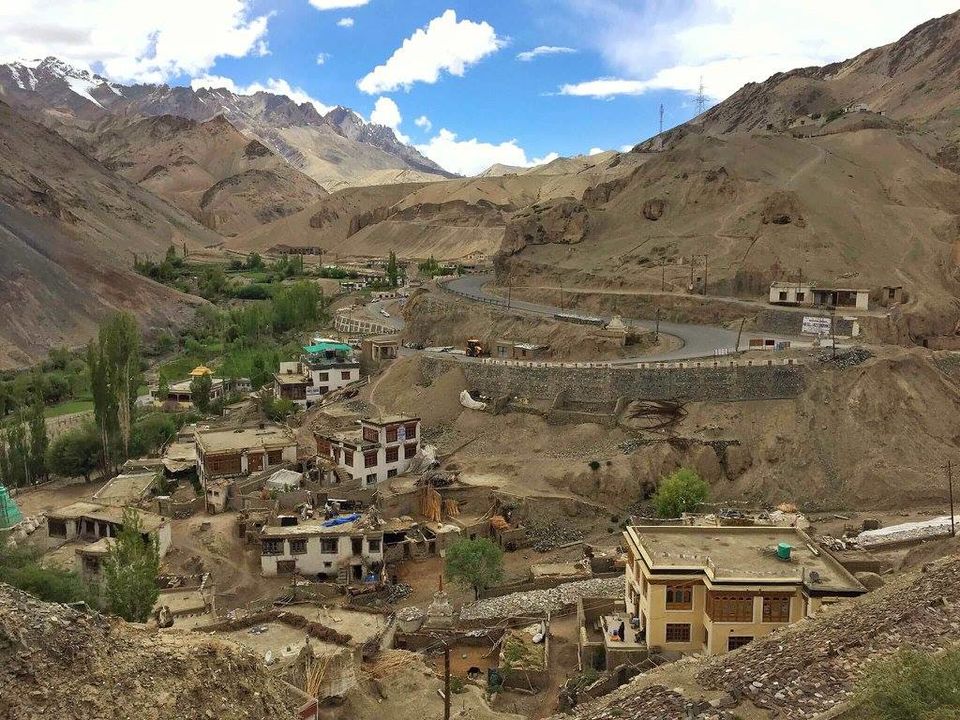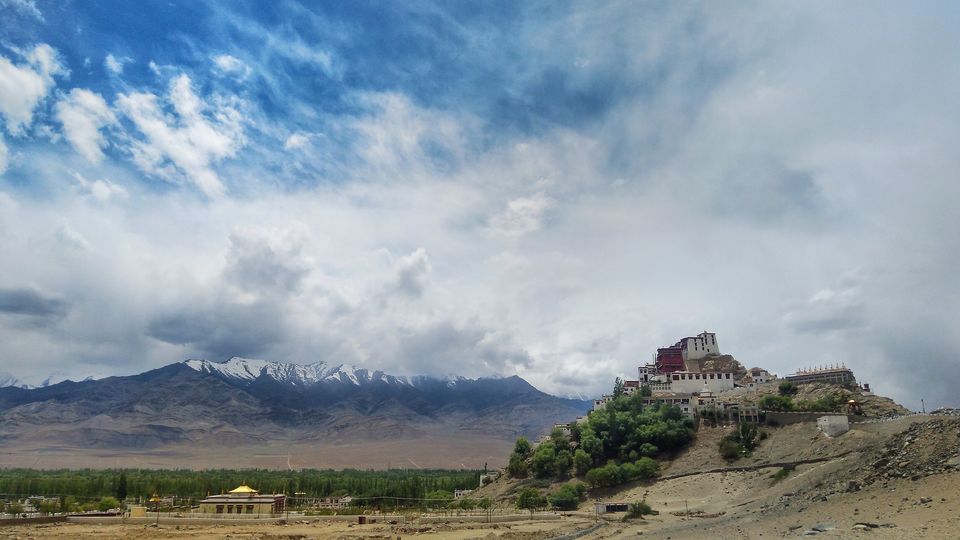 While traveling back to leh from Nubra we visited Diksit monastery which which happens to be the oldest and largest Buddhist monastery of the Nubra Valley in Ladakh and a start attraction because of its 100 foot high Maitreya Buddha statue.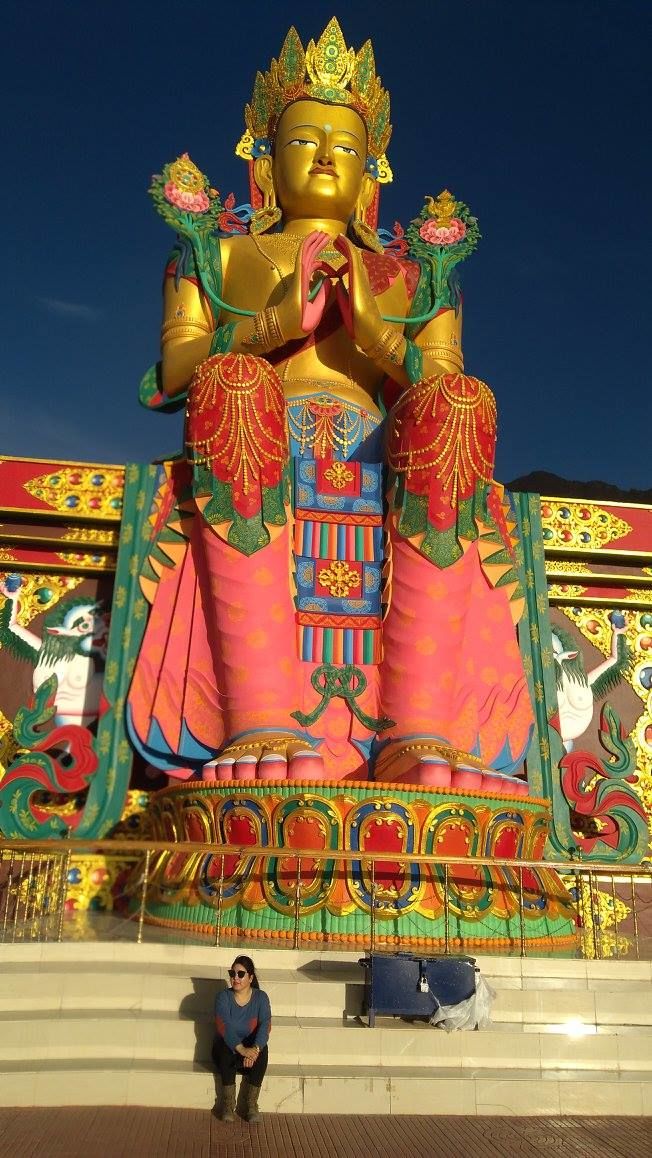 Manali- Delhi
As I was travelling back to Delhi, all I was thinking of unforgettable memories that we created on this road trip in these days. The hangover of this epic journey lasted long.
On day 1 our stop was Dal Lake in Kashmir. Stay was in a houseboat. Though lot of hotels are available in Kashmir but staying in a houseboat is itself a royal experience. This houseboat accommodation is also a kind of tourism which attracts so many travelers/tourists. Then we went to take a ride on the lake in Shikara ( A must ride for people visiting Kashmir). These boats are a part of daily life of locals which they used for transportation of goods and people. Flower vendors usually come in the morning to sell seeds/flowers on their Shikara. Apart from that there are vendors selling different things on the boats. Cold drinks, food, ice cream, fruits etc. Its a floating market in the lake and an amazing place to visit.
Apart from Dal Lake we also went to visit other places and yes, how can I forget shopping. Shop in the name of love for Pashmina.