Ella with its beautiful scenery, amazing experiences and historical significance is a place I have always wanted to visit. So when my sisters suggested making a trip there, I jumped at the opportunity to go and discover the sights for myself.
We had two days to spend in Ella, which is definitely not enough time. I would highly recommend at least 3 to 4 days, this includes the time taken to travel to the location.
We set off from Colombo at 3.45 am, the trip to Ella takes about 7 hours by vehicle and we arrived in Ella town at 10.30 am. This is after stopping for breakfast on the way. We travelled by van as there were 7 of us. A train ride, which takes you through some of the most scenic routes of Sri Lanka, would have taken much longer. Not that we didn't get some amazing views from the van, we definitely did!
On arriving at Ella Town, it felt like we stepped into a whole other world. The town is built around tourism and this is obvious in the cafes, restaurants and eateries as well as guest houses that make up the area. They are funky, interesting, cosy and inviting places that have some simple, yet delicious food. We stopped to refresh ourselves with some coffee at a place called Ice Cube, which is directly opposite the most famous place you have to visit in Ella Town, called Cafe Chill; more on that later.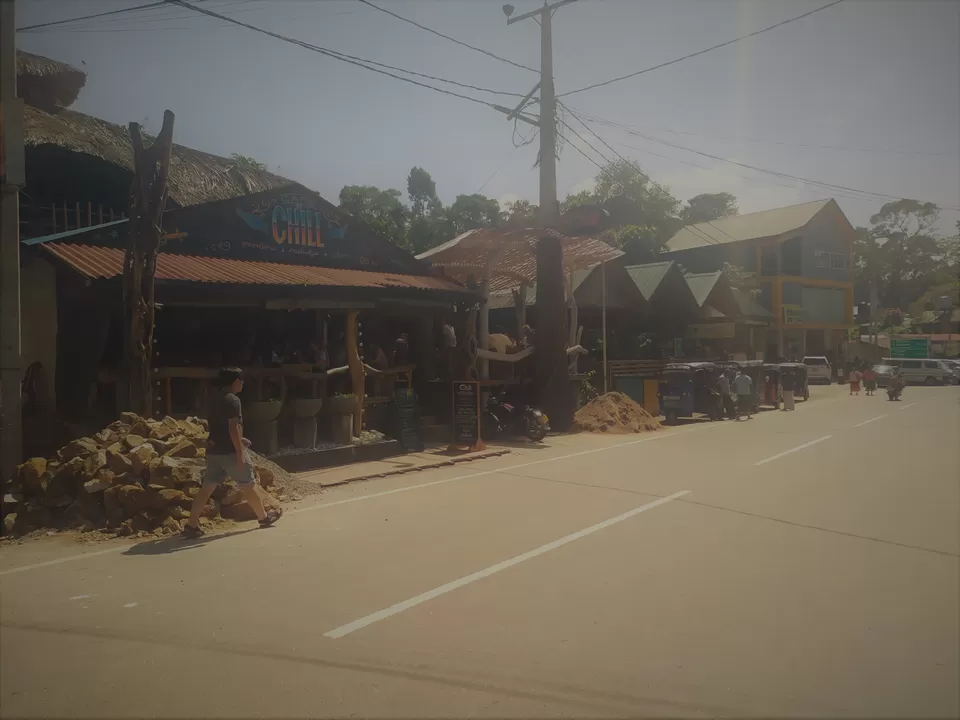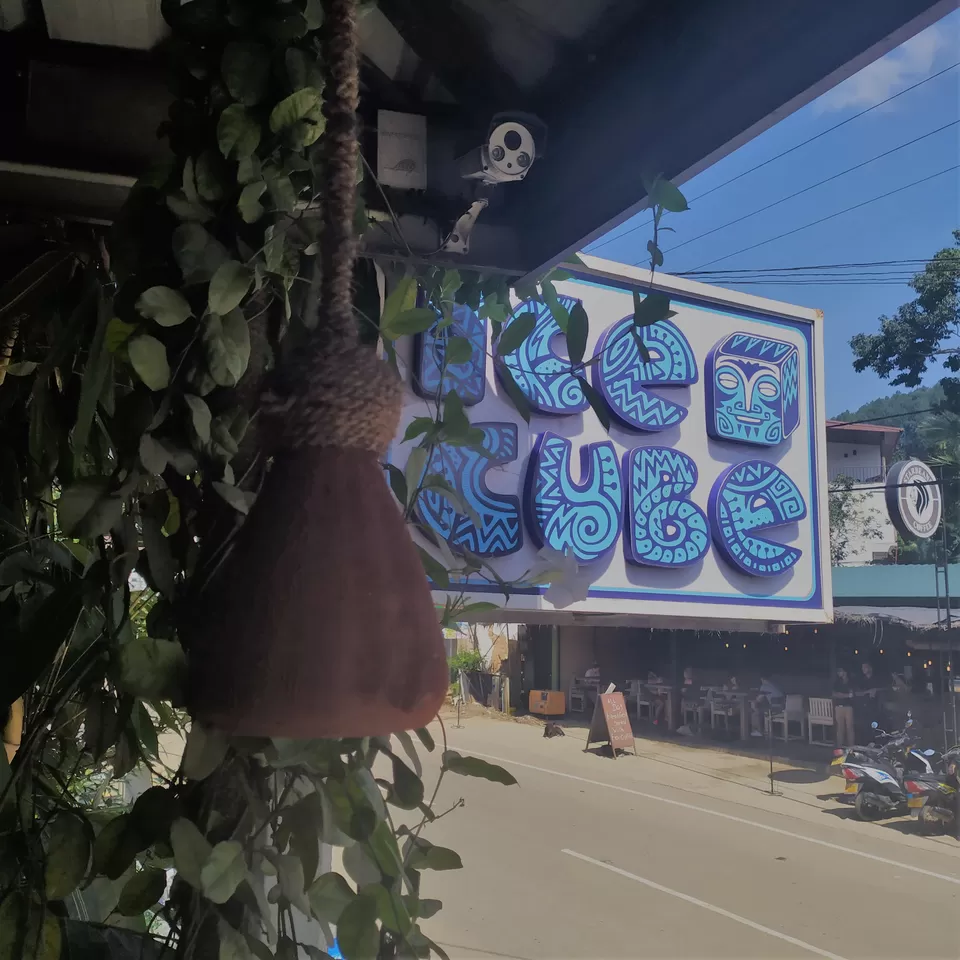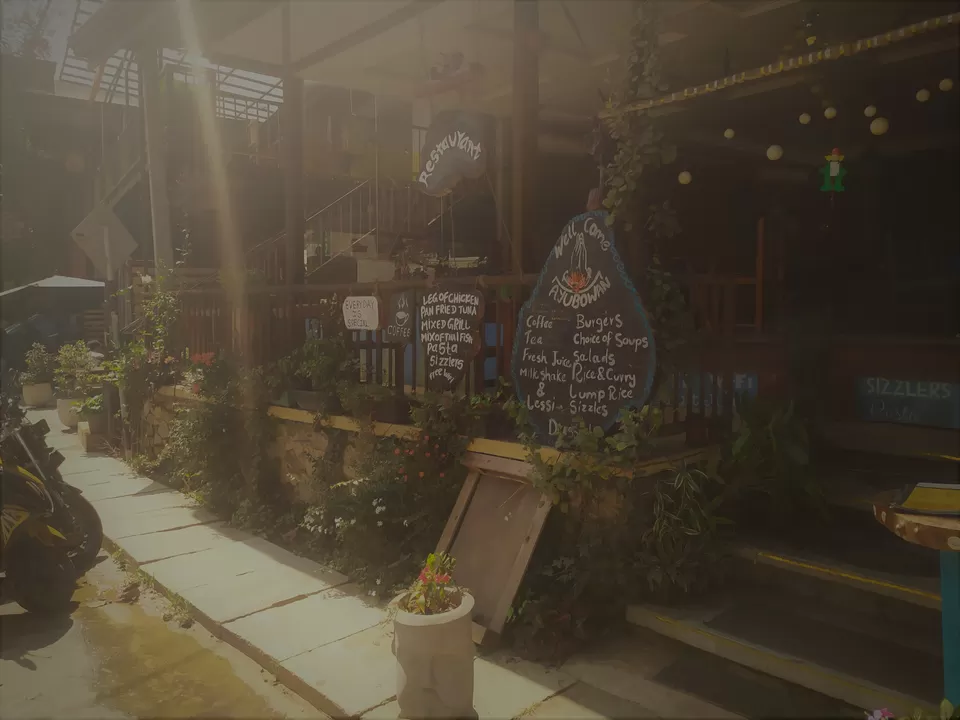 Ella and the surrounding areas have some famous attractions and experiences that are not to be missed. One is of course the Ella Rock, then the Ravana Falls and Ravana Cave and then you have the Nine Arches Bridge; which is of course perfectly insta worthy. Like I said earlier, there really isn't enough time in two days to cover all this. Our main aim was the Ella Rock and the Nine Arches Bridge with our limited time.
So at around 11, after our refreshing cups of coffee, we set off by foot, to the railway tracks, about 50 meters away from our coffee place. The normal road that takes you up to Ella Rock was closed due to mudslides, hence this back road. We had to walk the railway tracks for a while, even stopping for some pictures. Dangerous? A little, but the trains do stop at particular areas and announce they're coming to give you time to get out of the way.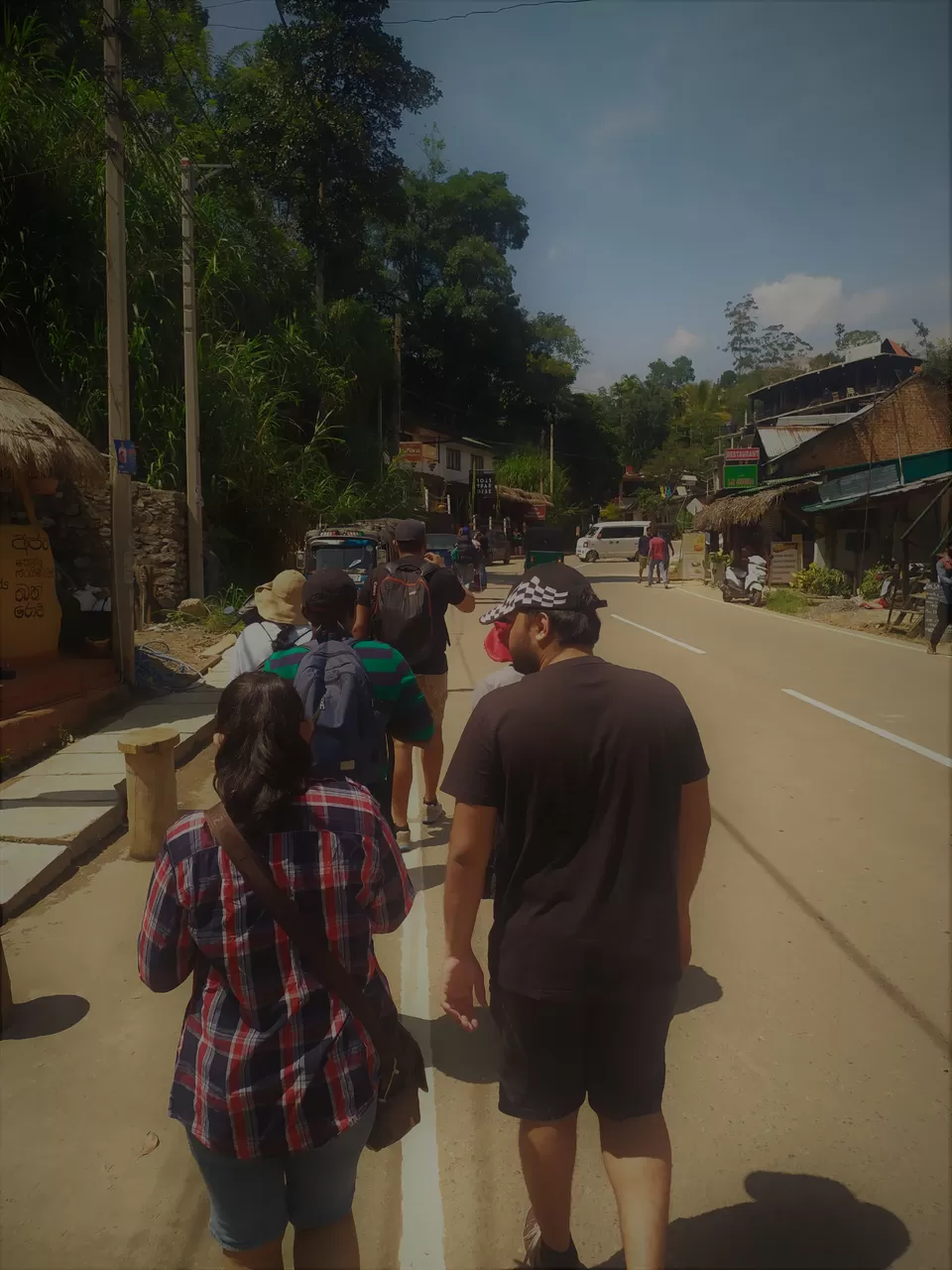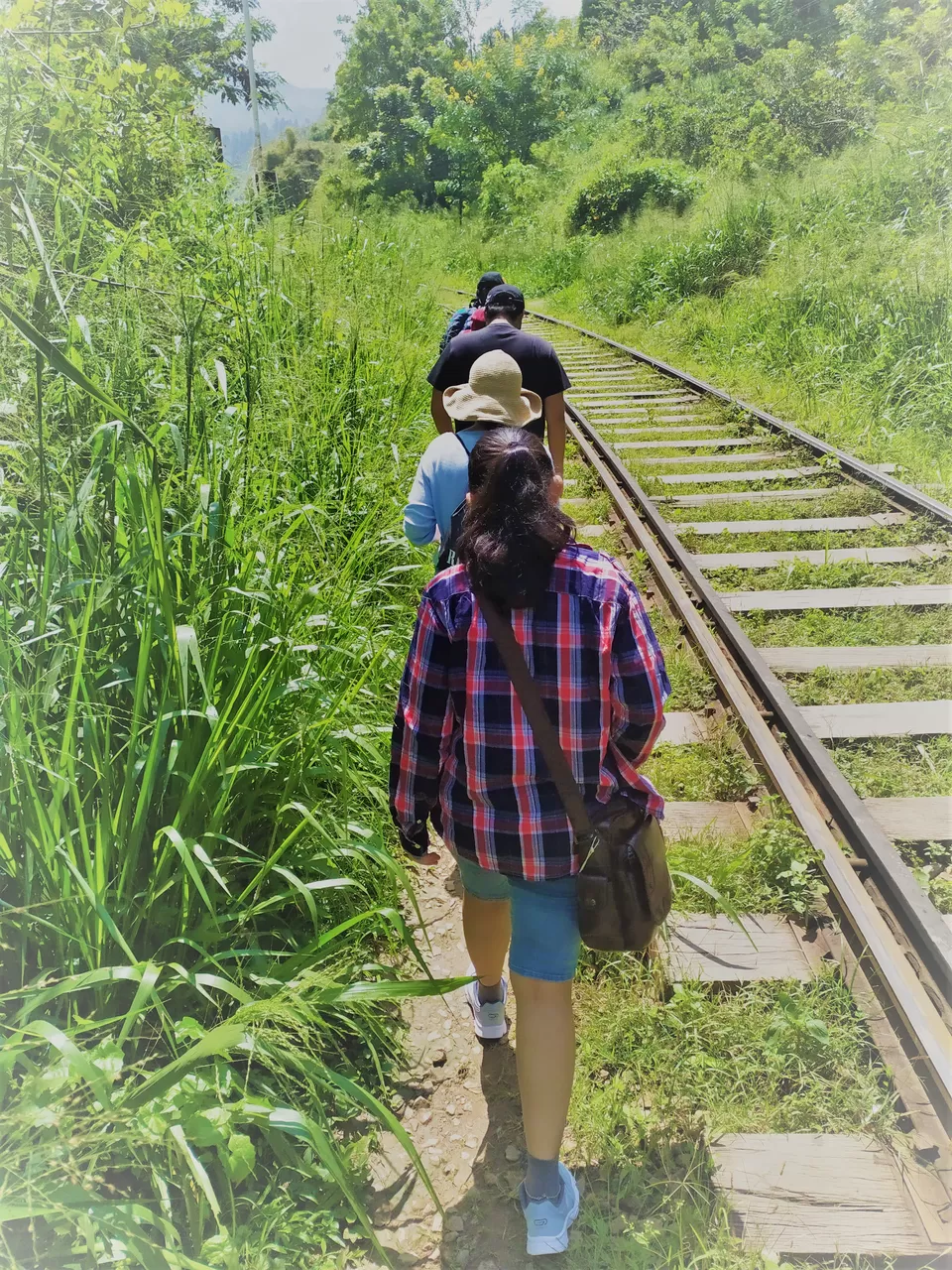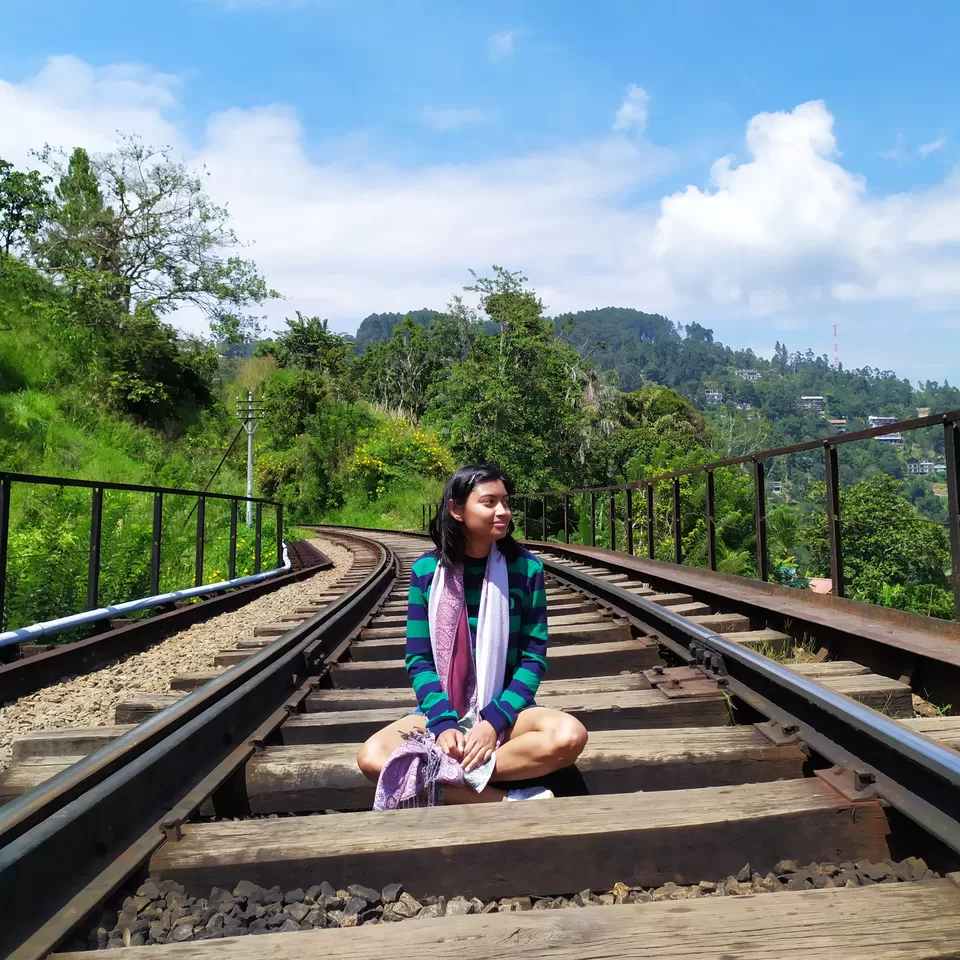 After walking for a very long time, we came to a big Bo Tree, a sacred tree in Buddhism, you can ask the locals for directions or even the many tourists on their way back. From there, you have to take a small path that leads down, past a house and onto a tiny path with water on both sides, that leads to a bridge. You can rest here for a bit as there is a very refreshing breeze. The bridge also happens to be built over a part of Ravana Falls. So we actually saw the beginning part of the falls.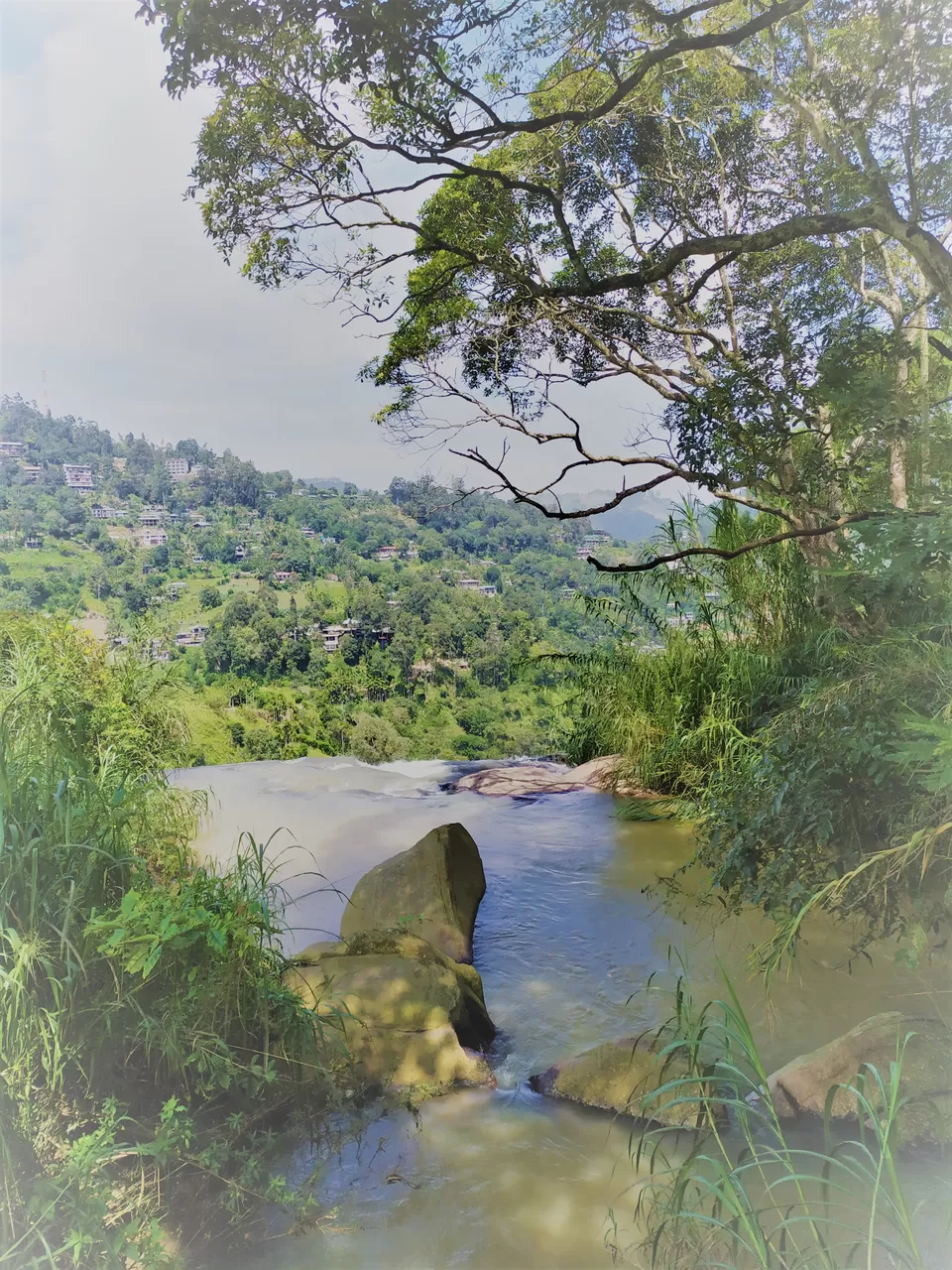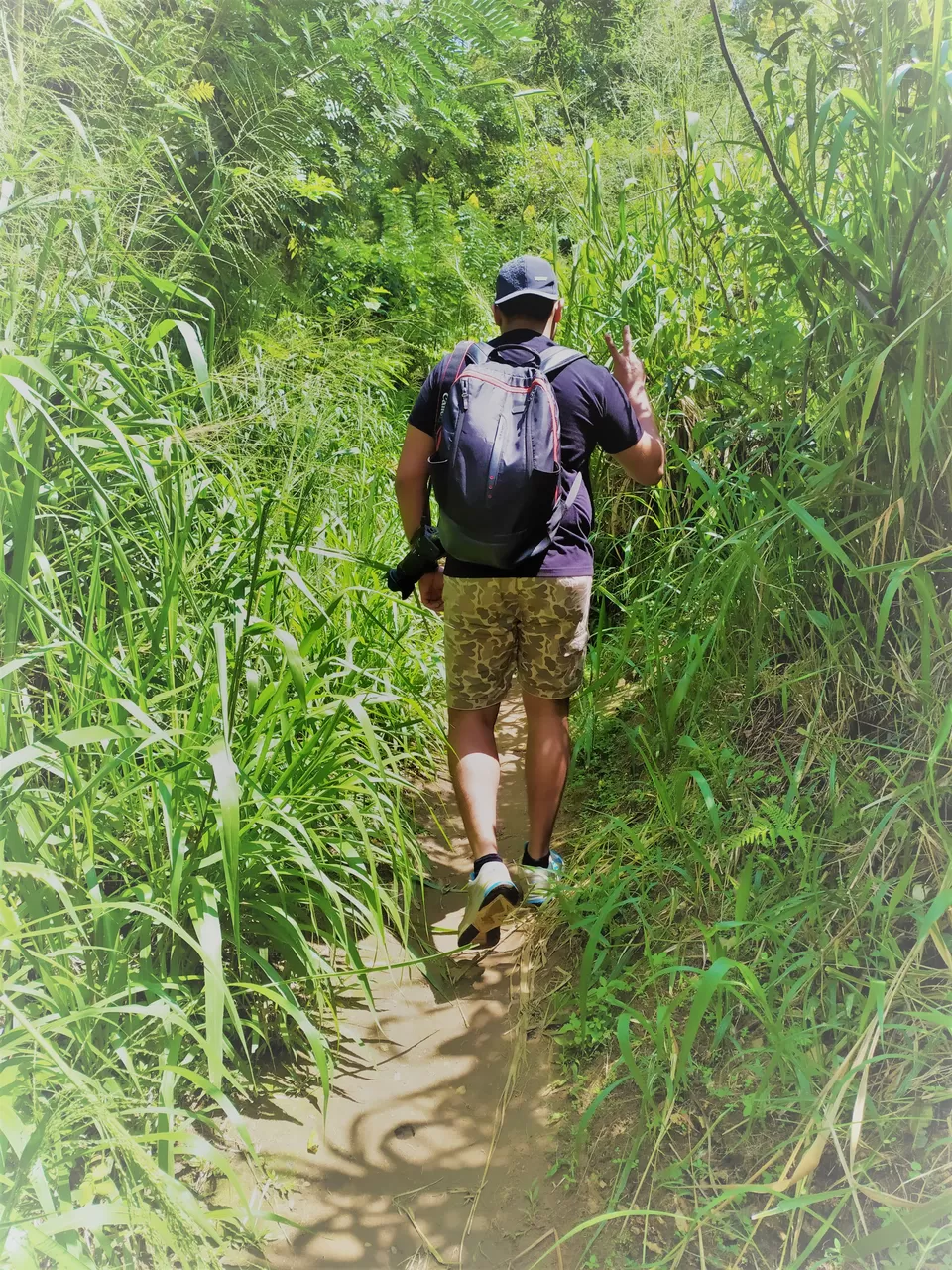 Now the thing about hiking up to Ella Rock is that there are no directions as such, which makes it all the more fun! We got lost after this point and ended up roaming around the hillside, enjoying the views and laughing. We also happened to stop a lot to catch our breath. The trails are also not easily visible and there are a few, so you can get a little confused.
Anyway, we came to a tea field and we were directed from there by some nice tea plucking ladies. We were told to head down a path and we then had the time of our life walking through tall grasses that kept whacking us in the faces, we recommend walking a few feet apart from the person in front of you. We thankfully had hats, which we lowered to avoid the grass getting in our eyes. We kept calling Marco to get a bearing of where everyone was as it is near impossible to see when you are in there.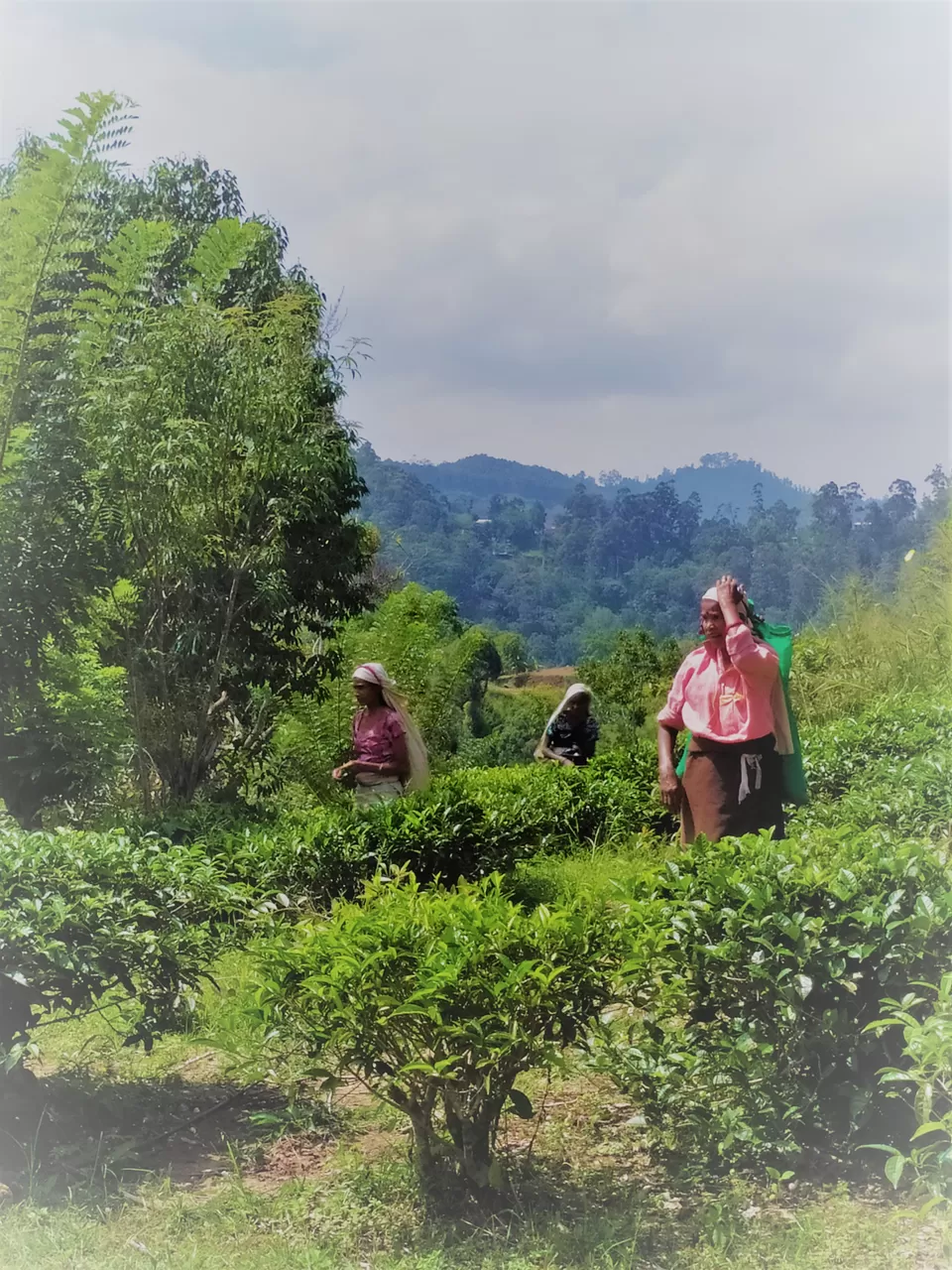 After the grassy plains, and some more walking, we finally came to a little shop area, where we stopped to have a King Coconut before we headed off on the final leg of the journey, which btw, happened to be the most trying.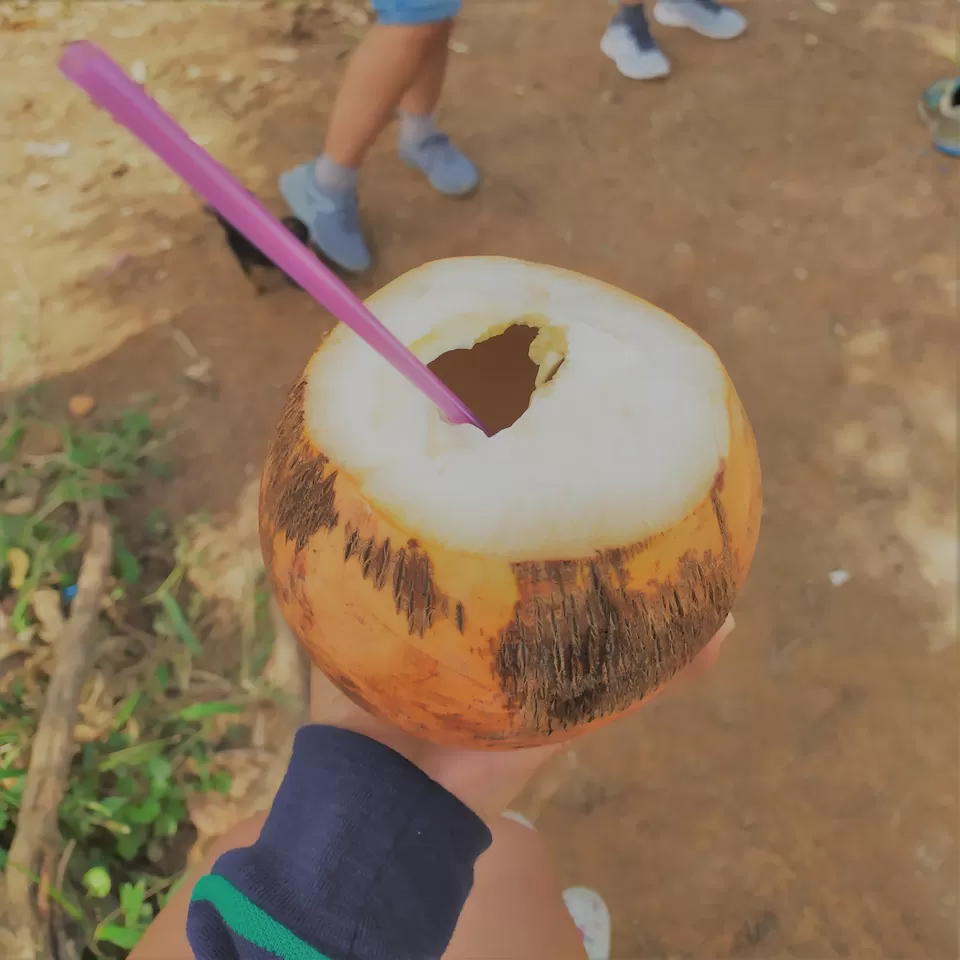 We were pretty tired and by this time thinking, "When will we reach this rock?" The answer, as we later found out, was after quite the hike up the steepest part of the mountain face. The path was pretty wet and muddy and we had to be careful not to trip and slip and twist our ankles. We also stopped quite a lot along the way to catch our breath. But we slowly, but surely got to the top. We did get a lot of encouragement from those coming down, even some jokes, which spurred us on.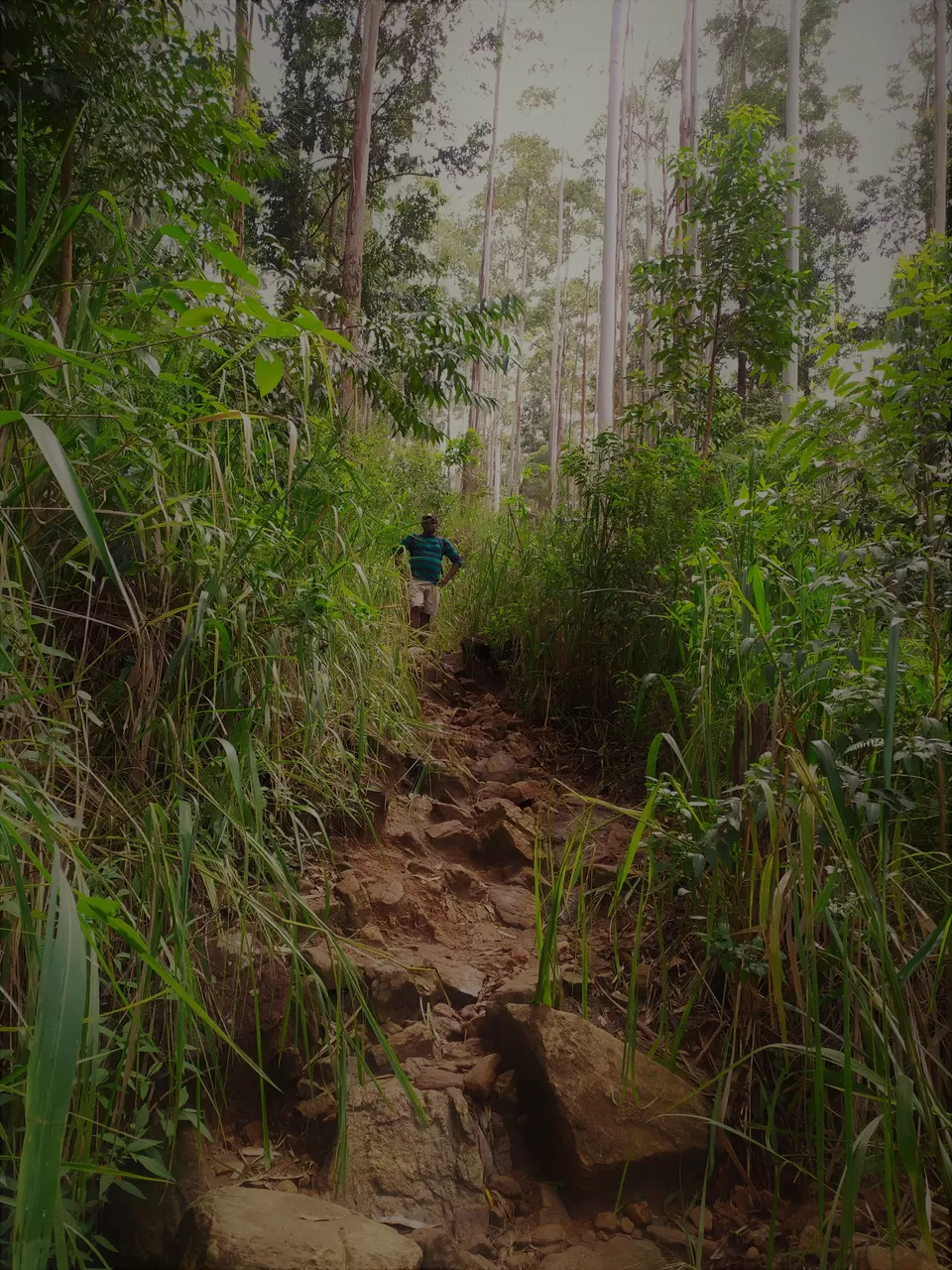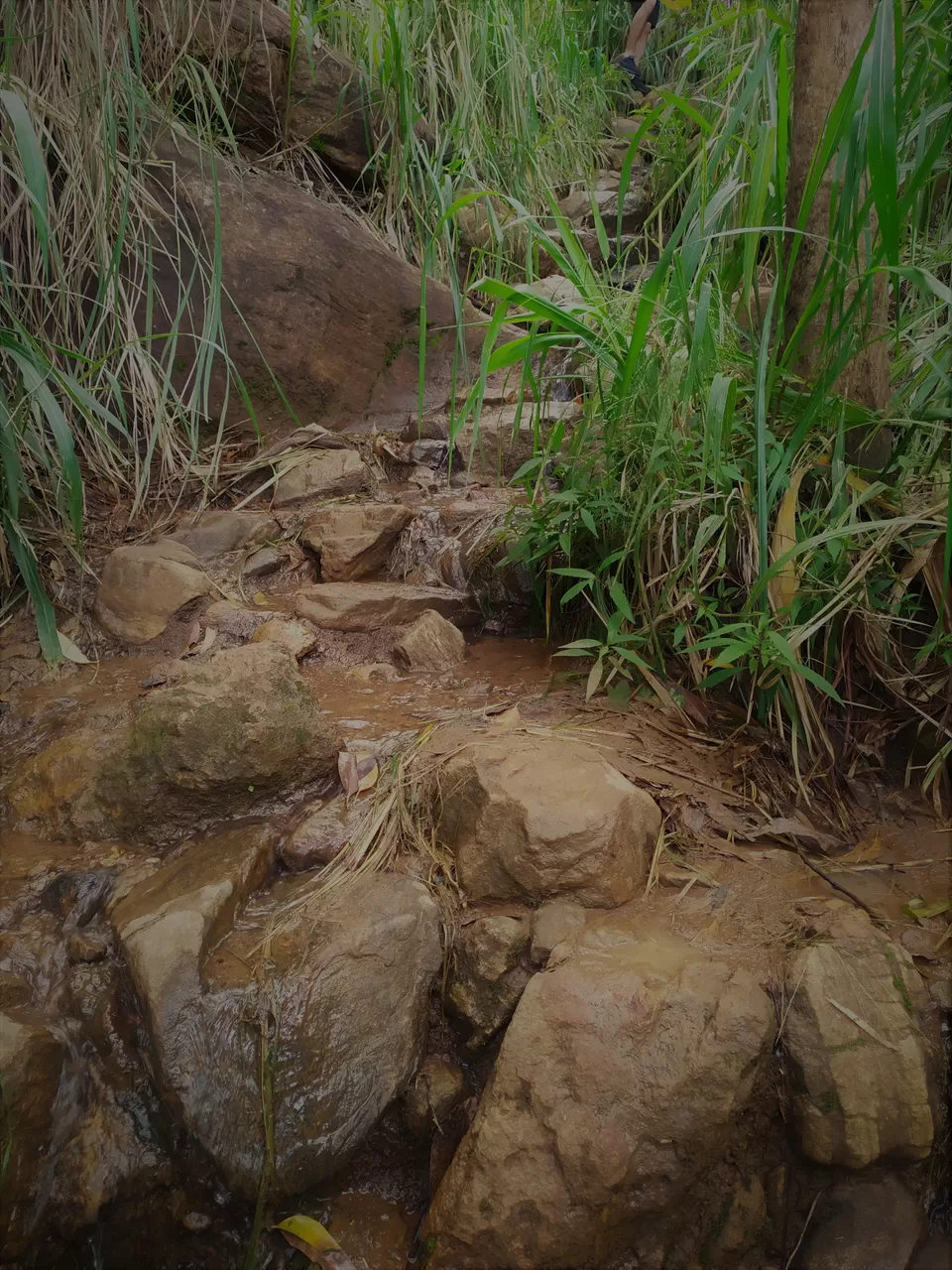 After a very steep climb, you come to a more even and wider path that leads up to a little cabin with a few refreshment shops and when you walk past that you finally reach Ella Rock!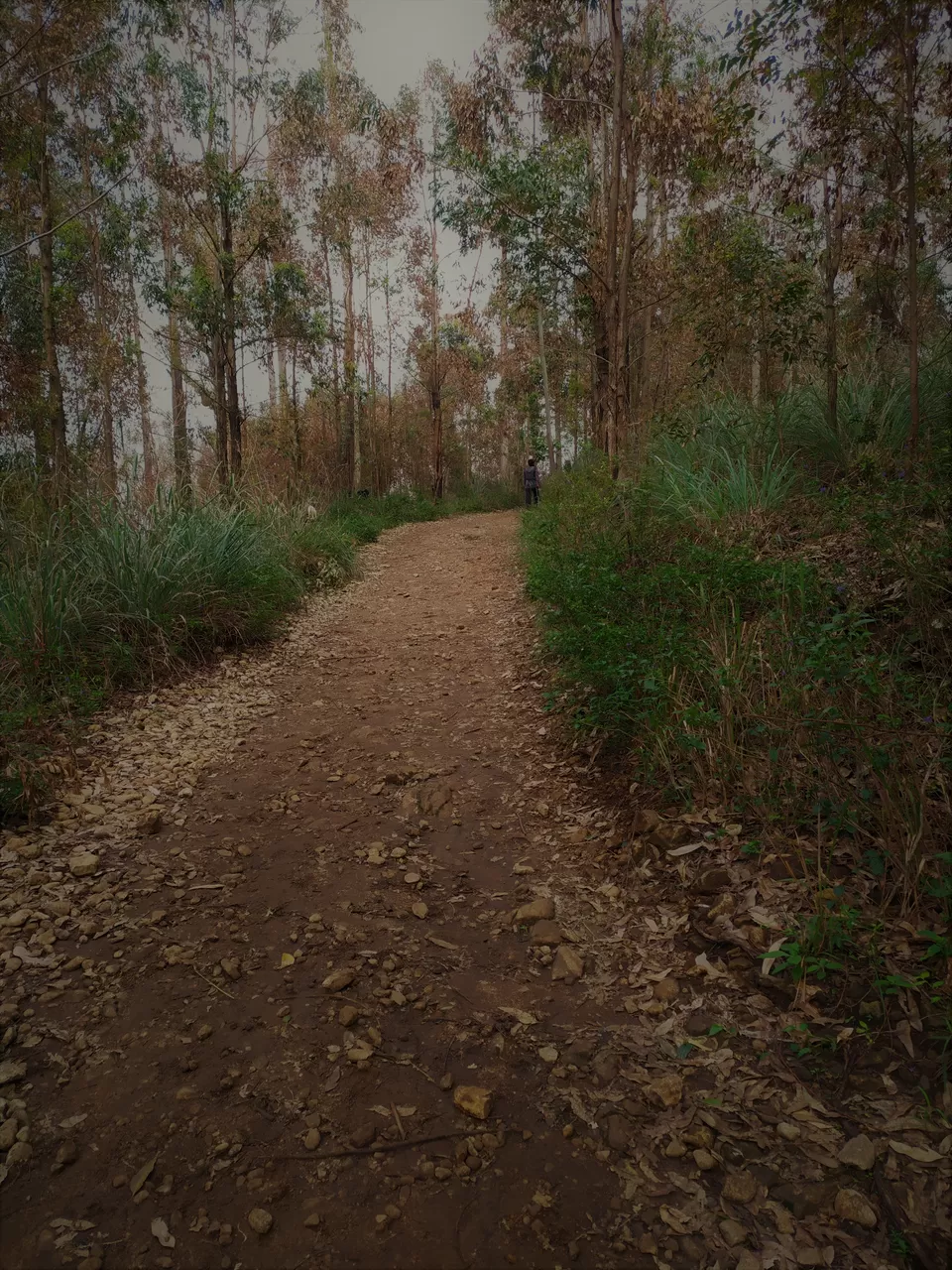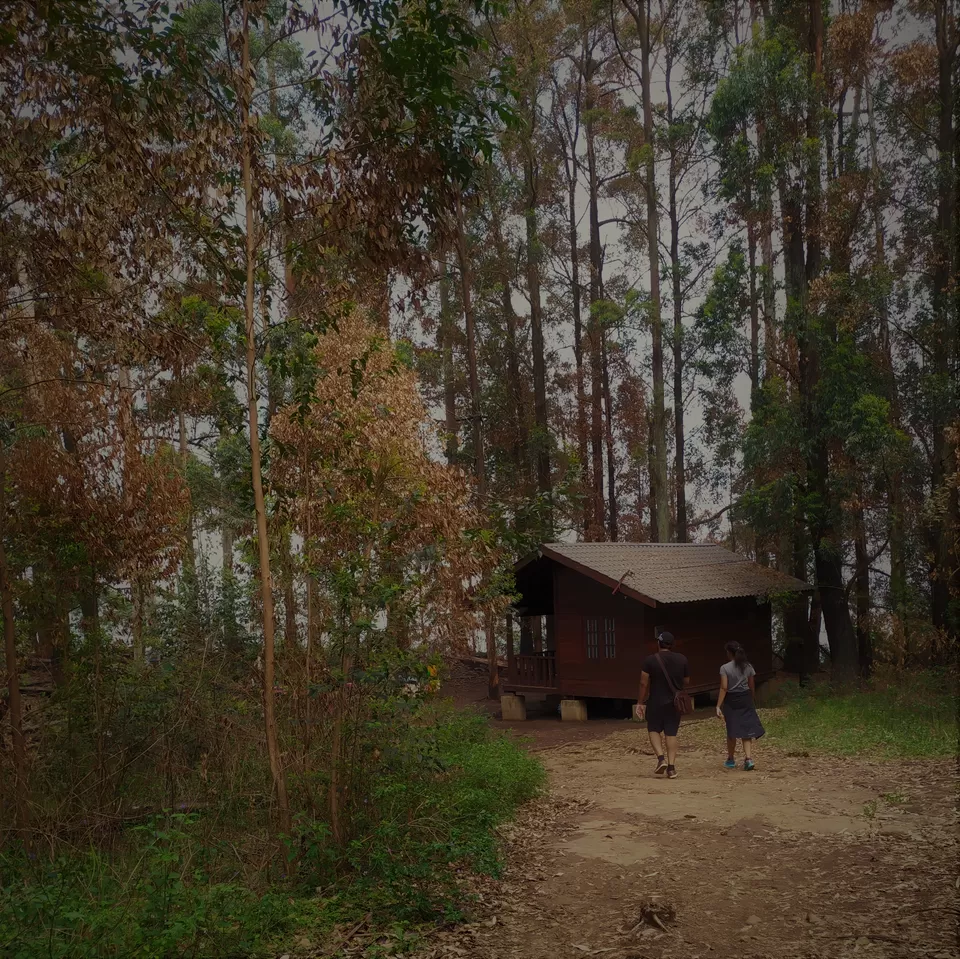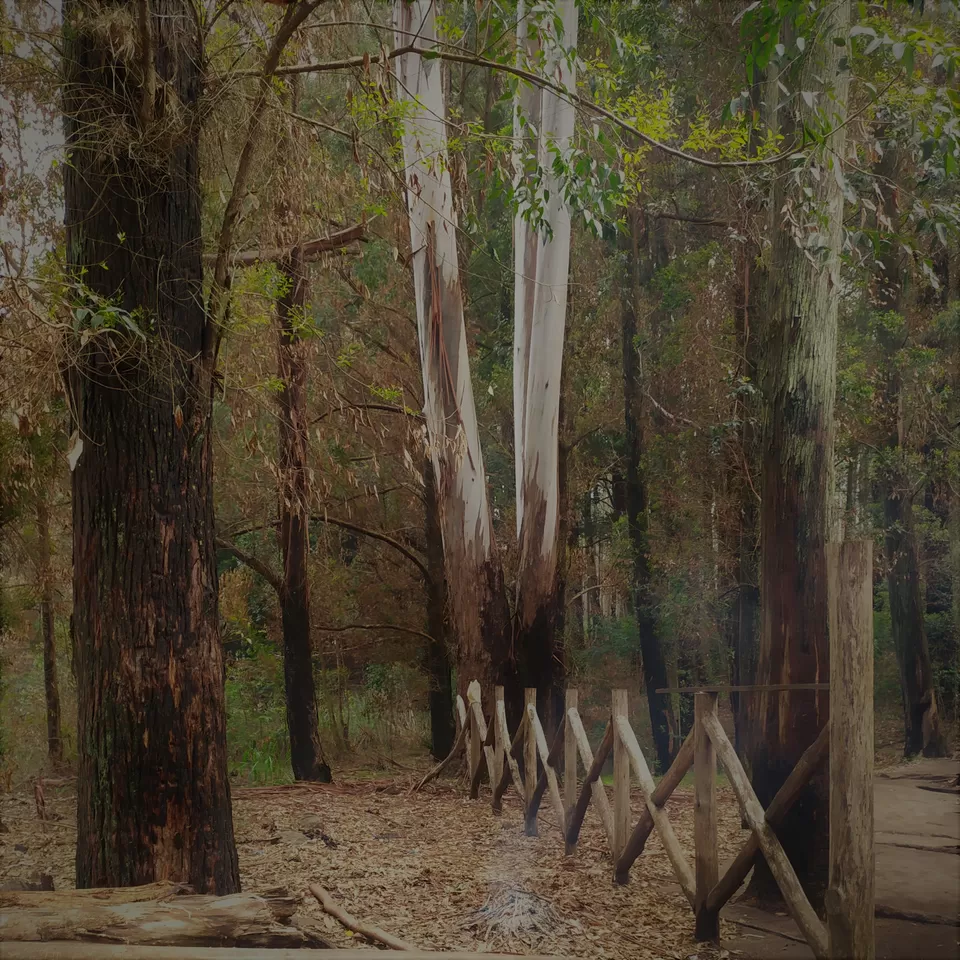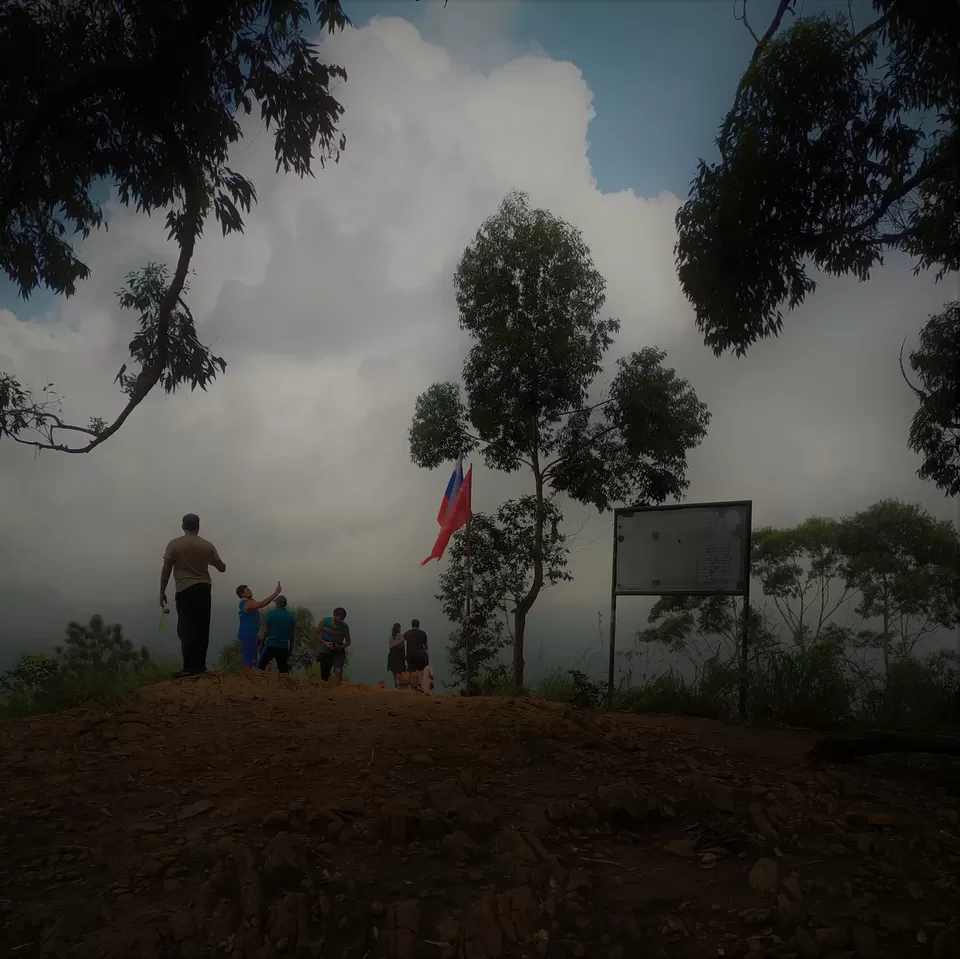 We were pretty lucky that we got there before the mists had moved in. We could see the amazing views from the rock. While we sat there, with the cool breeze refreshing us, the mists actually started to move in. For a few minutes we couldn't see anything around us, thankfully the wind moved the mists along pretty fast. We took a lot of pictures, had some drinks from the shops and rested up for a good 30 mins before heading down again. Altogether, with the getting lost also, it took us 3 hours to climb up.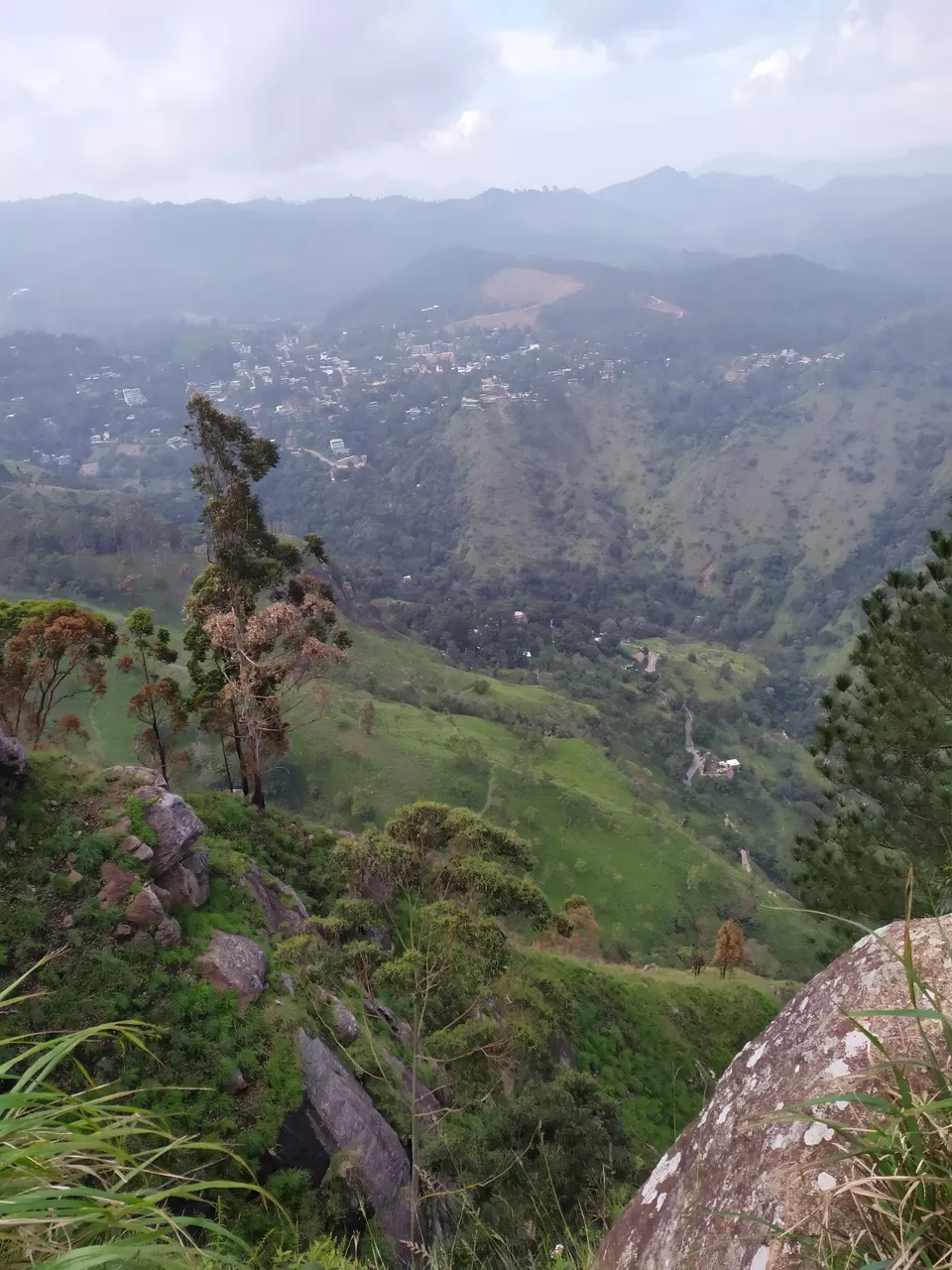 Going down, we were in need of some motivation so we decided to play some 80s music. Going down the steep path was more dangerous than climbing up it. You had to really look where you put your foot and sometimes had to use your hands too. With Eye of the Tiger playing in the background, we made it past and headed back the way we came. Our plan was to go to Nine Arches after the climb, but we all decided against that because we were just too tired. Instead we made our way to the famous Cafe Chill and used the bathrooms and ordered ourselves some drinks and fries to celebrate our achievement!
After which we headed to the hotel - Jetwing Kaduruketha - we had booked which should ideally be 45mins from the Ella Town, but due to road closure it took us a little longer to get there.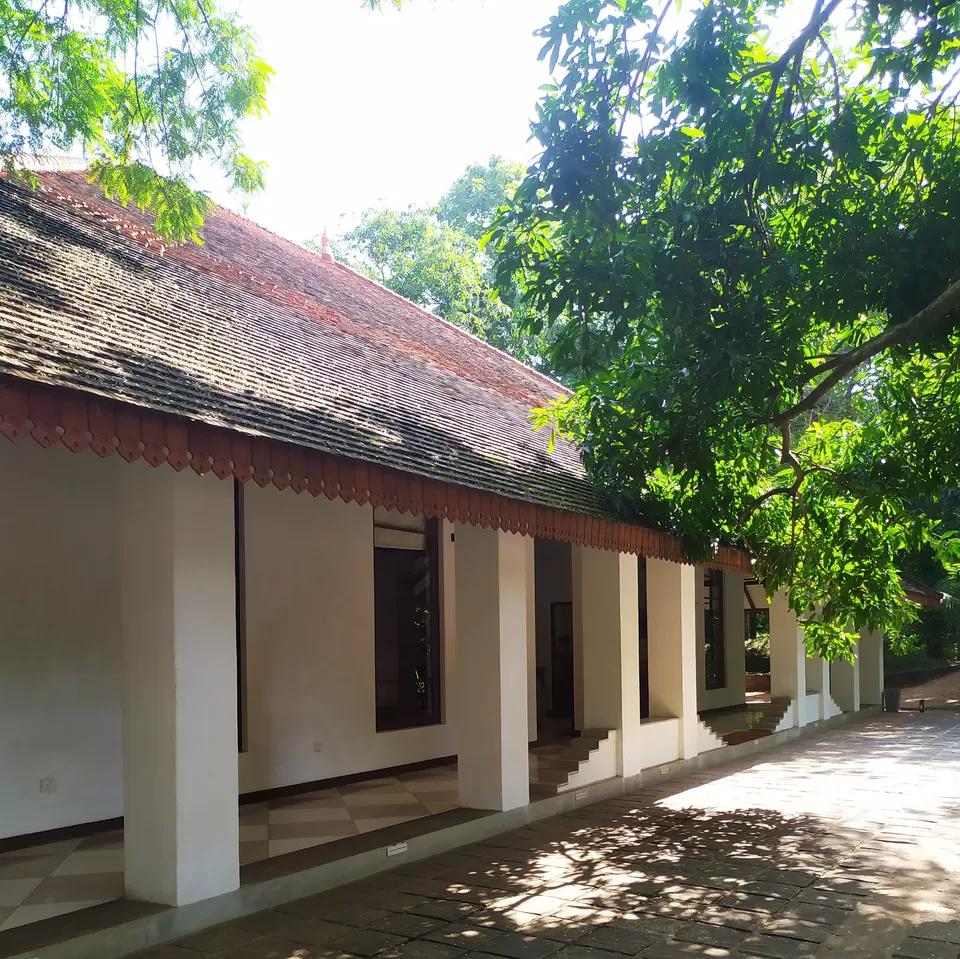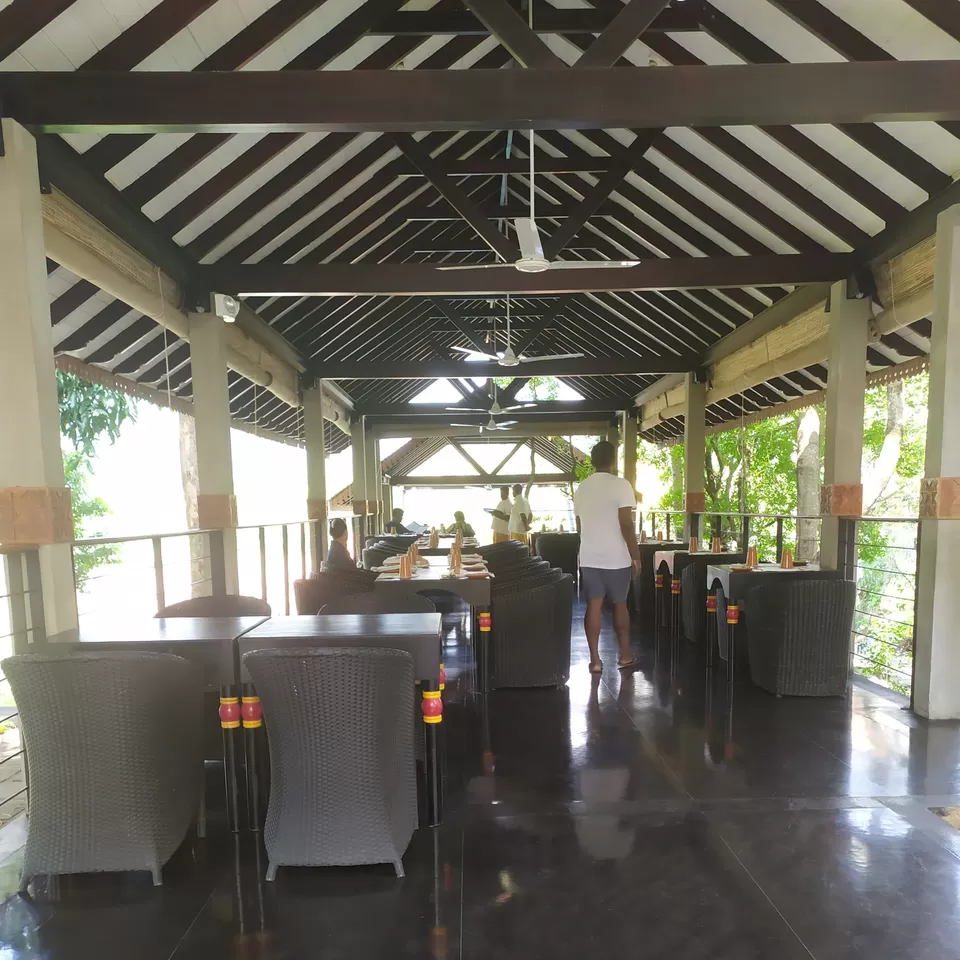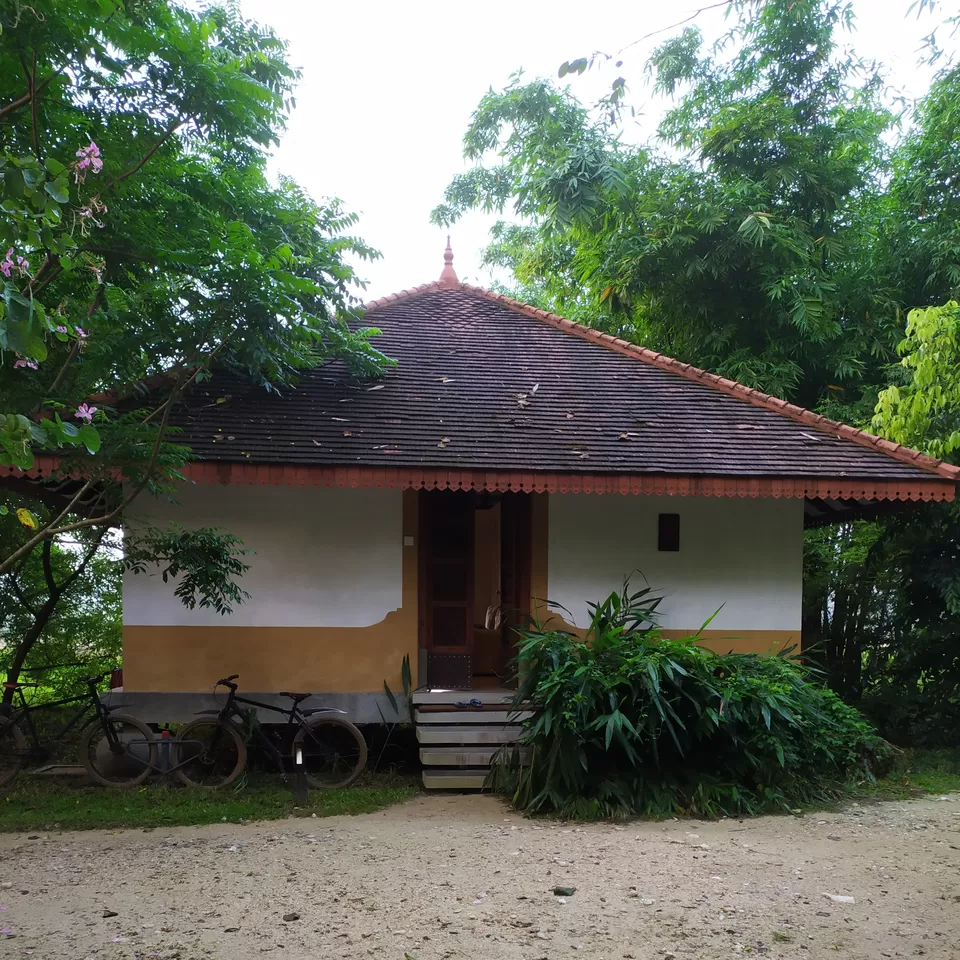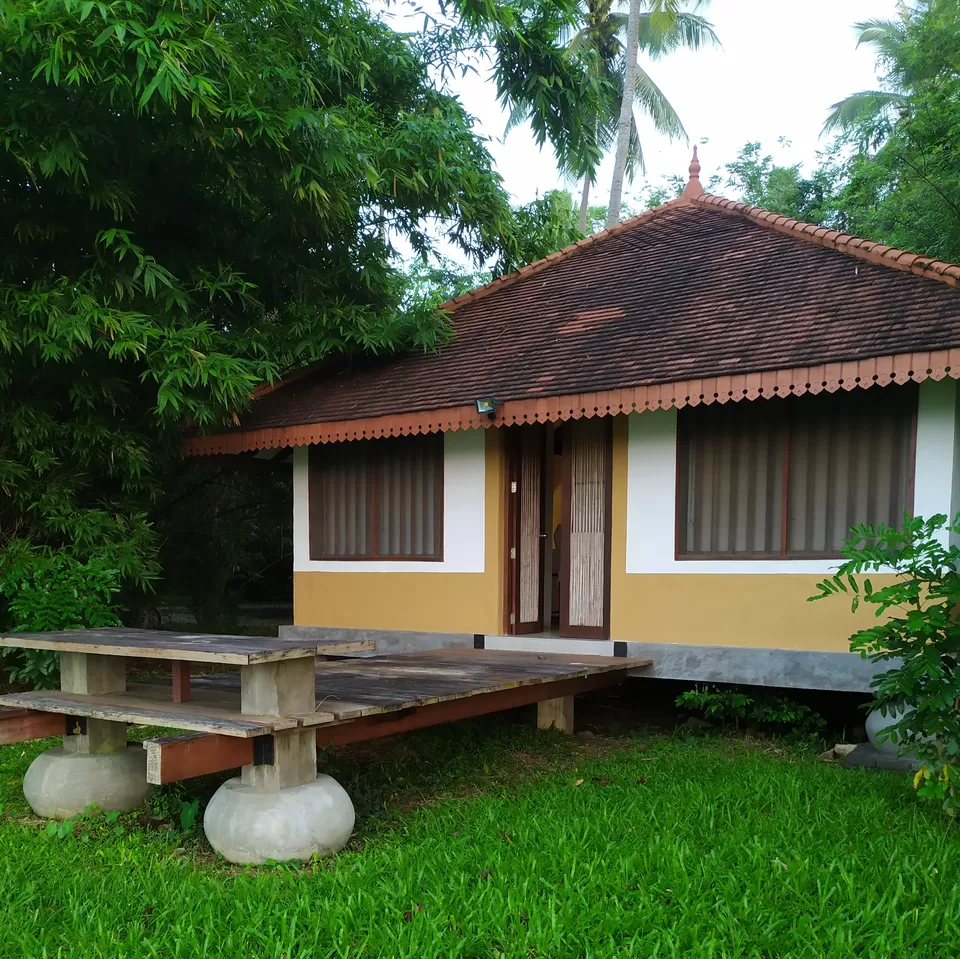 Another thing to note about Ella is it gets pretty dark, pretty quick! It felt like 8pm at around 5.30-6.00pm. We took a very bumpy, winding road to the hotel but when we finally got there our tired and exhausted selves were met with the warmest hospitality. The check-in process was quick, and while waiting they provided us with some mango juice and a traditional Sri Lankan snack, I suppose you could call it. We were taken to our rooms by the butler that was assigned to us, named Indika. He was extremely helpful and explained things very nicely. The rooms were beautiful and spacious and comfy.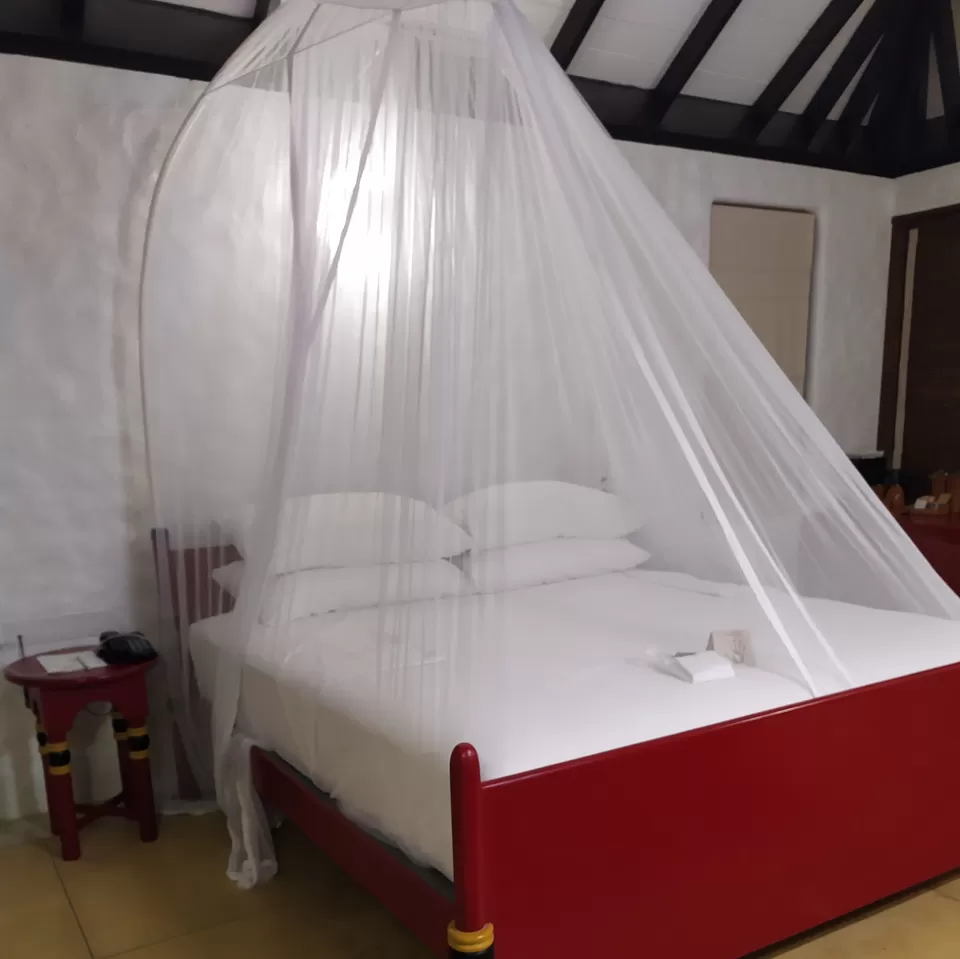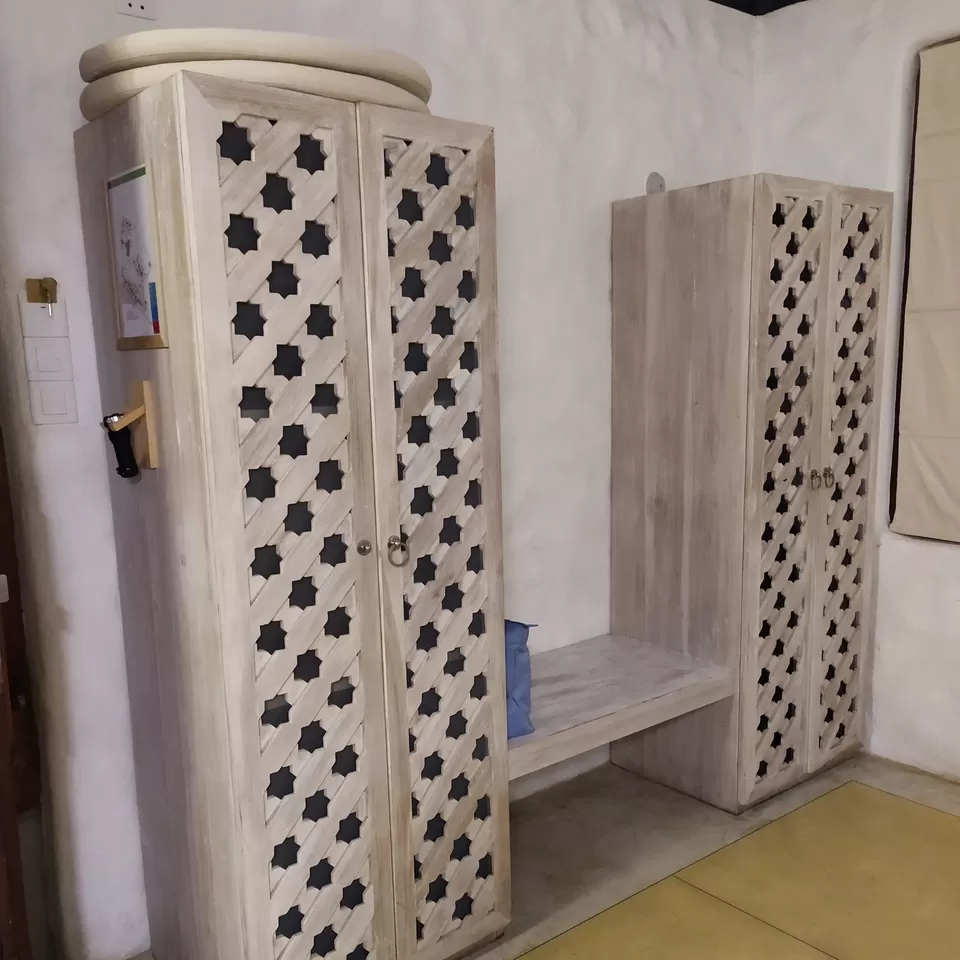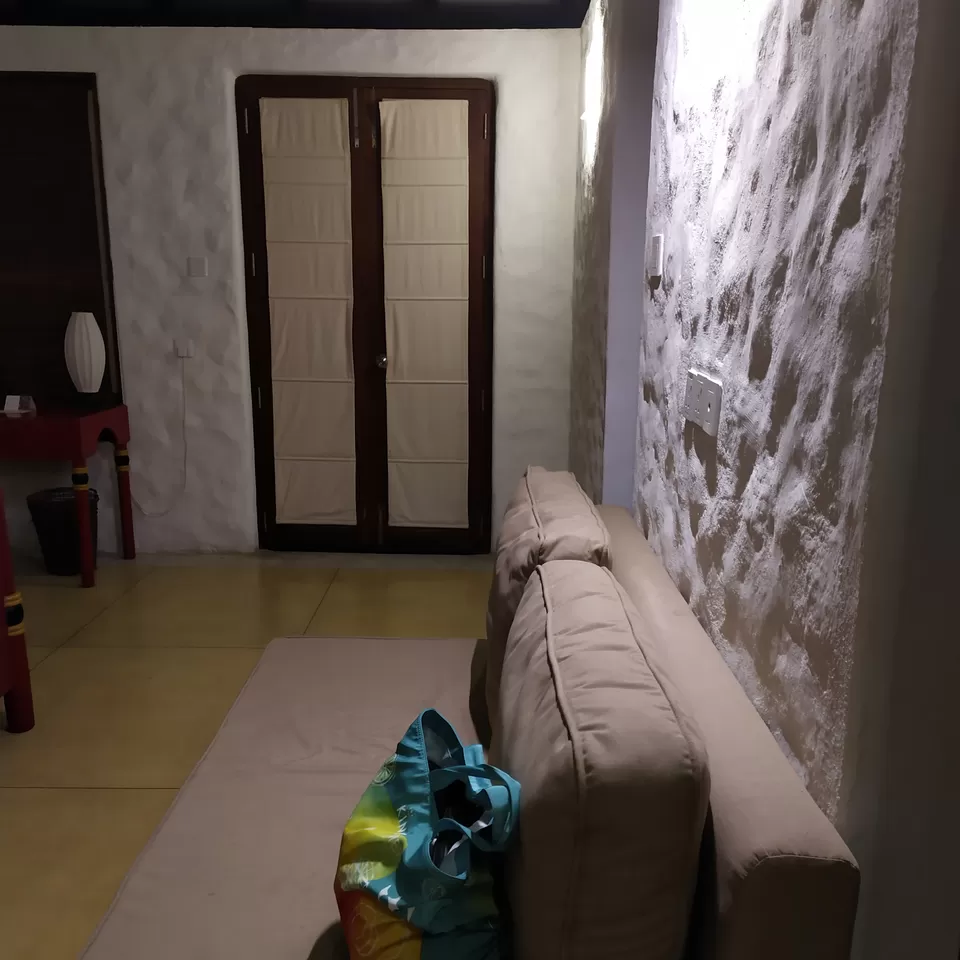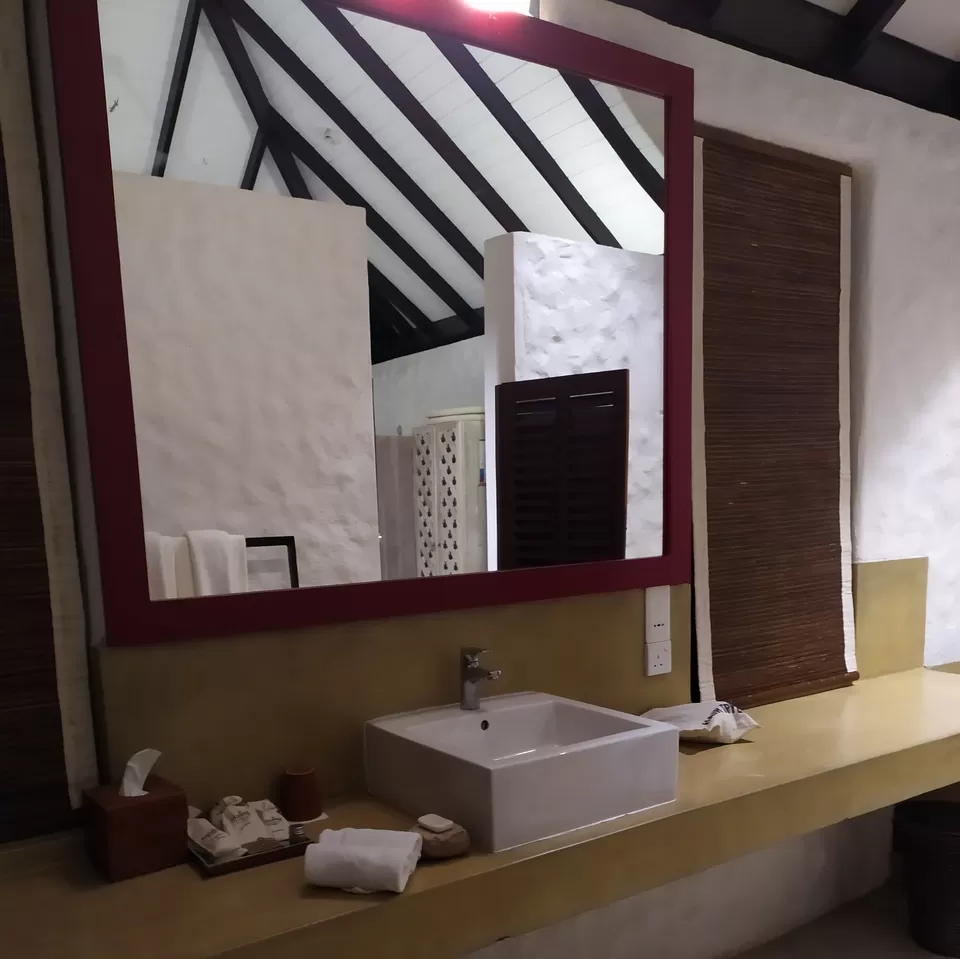 We took hot water showers, which helped wash away the dirt, sweat and some of the tiredness from our limbs and we gathered in one villa for dinner. Dinner was delivered to our rooms. The menu provides a wide array of choices. We ordered a diverse collection of dishes to try as many as we could. We headed to bed past midnight and slept through the night comfortably.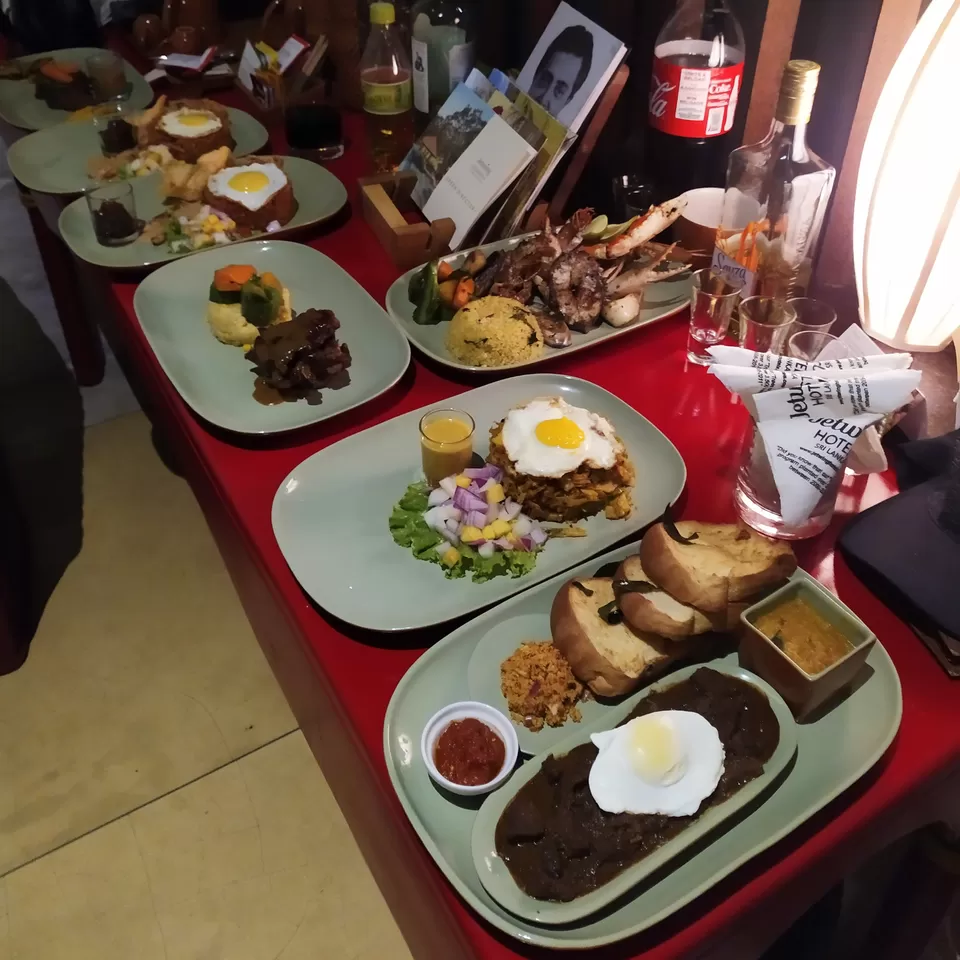 The next morning, we were up by 5.30am. We opened up our doors and were met with a sight that was serene and beautiful. Our villas all faced the paddy fields and from the villa there is a small deck that leads out with a bench in the far end to sit and take in the calm and quiet surroundings.
We decided to walk along the fields to see the sunrise and it was a fun experience because the paddy fields were muddy and we kept sinking our feet in.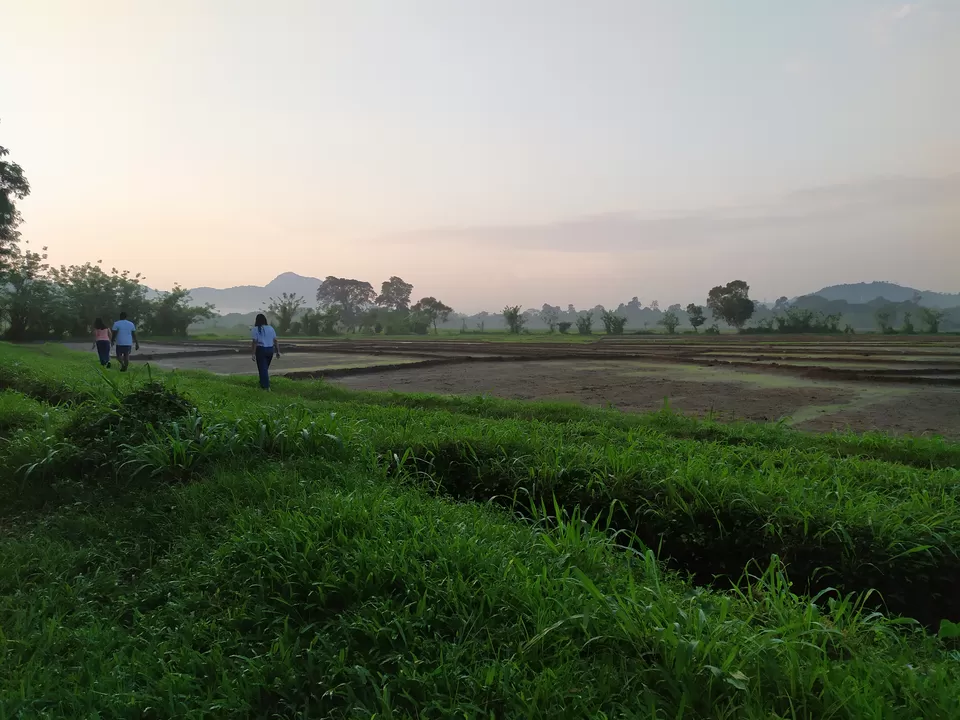 We watched the sun rise above the mountain top and soaked in the Vitamin D.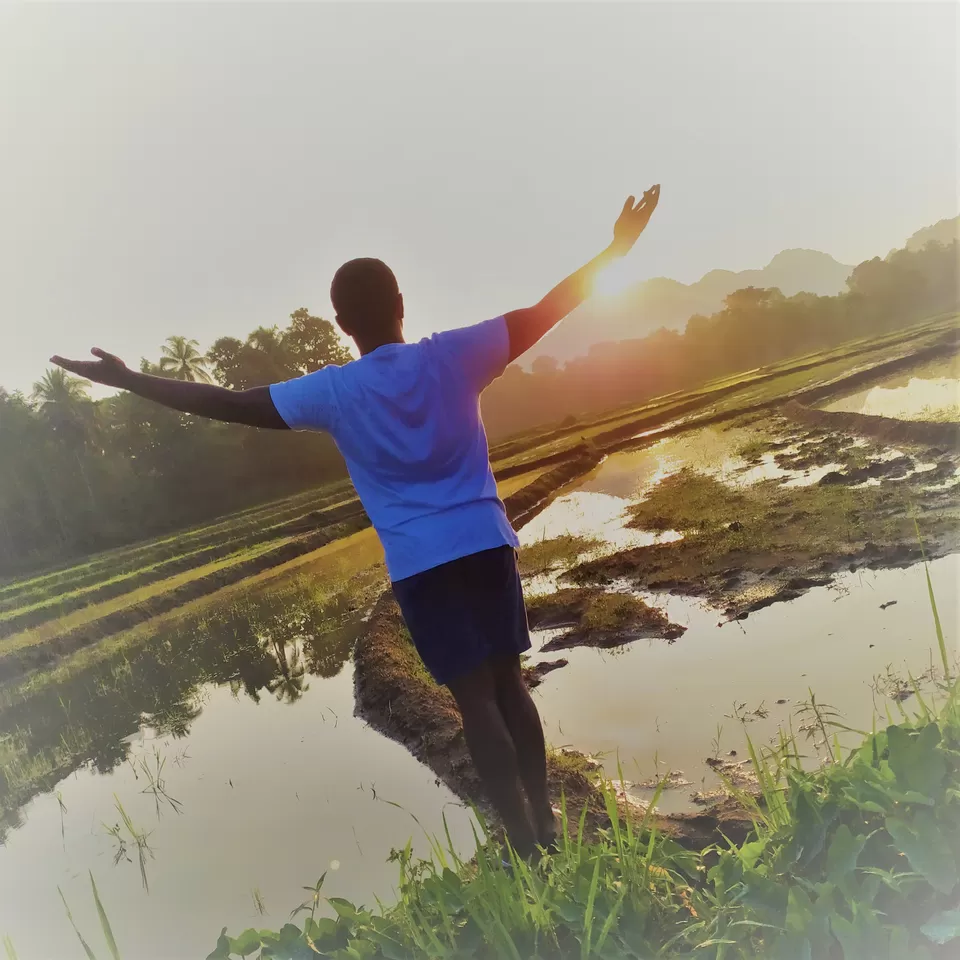 We then explored the property, some of us choosing to cycle on the bicycles that are provided for each villa. We then gathered in one villa and made some coffee for everyone before doing some yoga and being distracted by the peacocks that roam the property.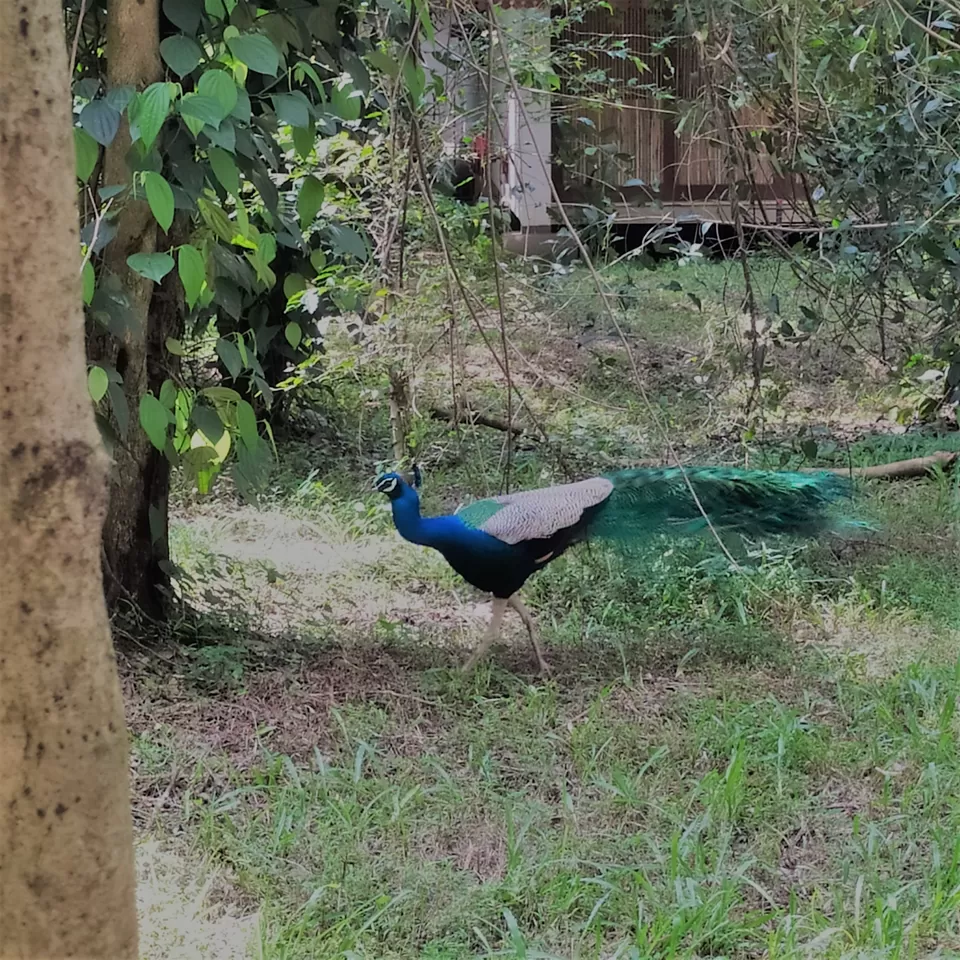 We showered and headed for a late breakfast after all the photography of the area, exploring and chasing peacocks for pictures. A really nice thing we noted about Jetwing was their promotion of Sri Lankan foods, cultures, communities and people. All the fresh ingredients are from farmers in the areas, as well as the property's own organic gardens. The farmers who farm the paddy fields we had views of, work with Jetwing and share profits. The natural environment is protected and left to itself. It's the perfect experience of being a part of an entire system of co-existent. They aim to be eco-friendly with tissue paper made of wheat husks, lights being used as needed, and other sustainable practices.
We ordered all the Sri Lankan classics and absolutely loved it! We had fresh papaya and wood apple juice and the yummiest, freshest and right out of the oven hot buns and breads, before moving onto stringhoppers, pittu with dhal curry, coconut sambol and chicken/fish curry as requested. We also had some omelettes, bacon and sausages thrown in there for good measure. We ended it with a fruit platter and tea and coffee.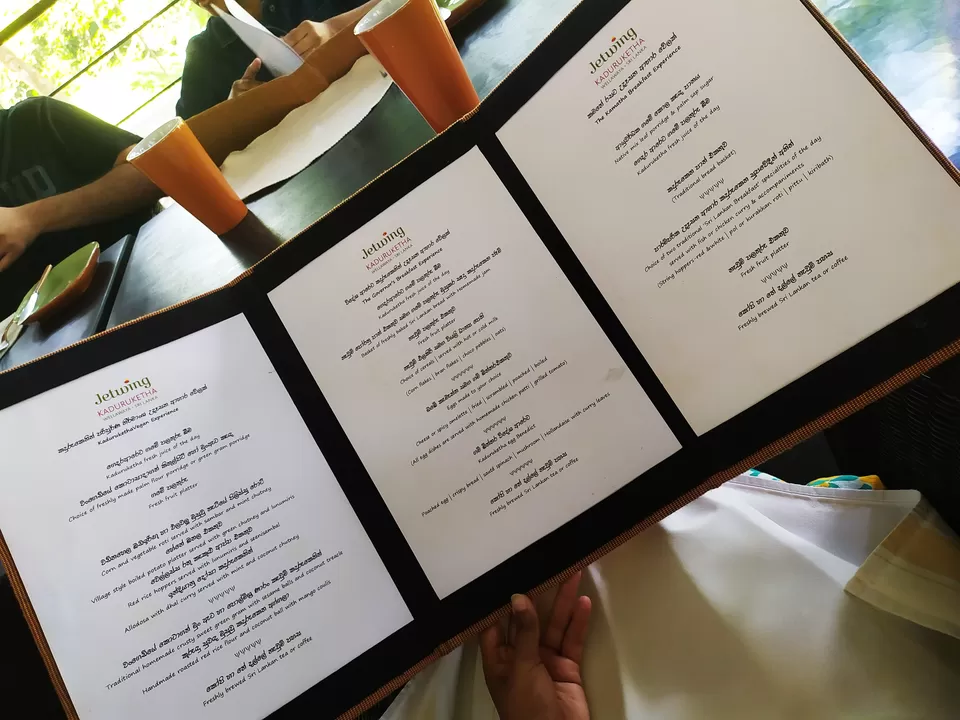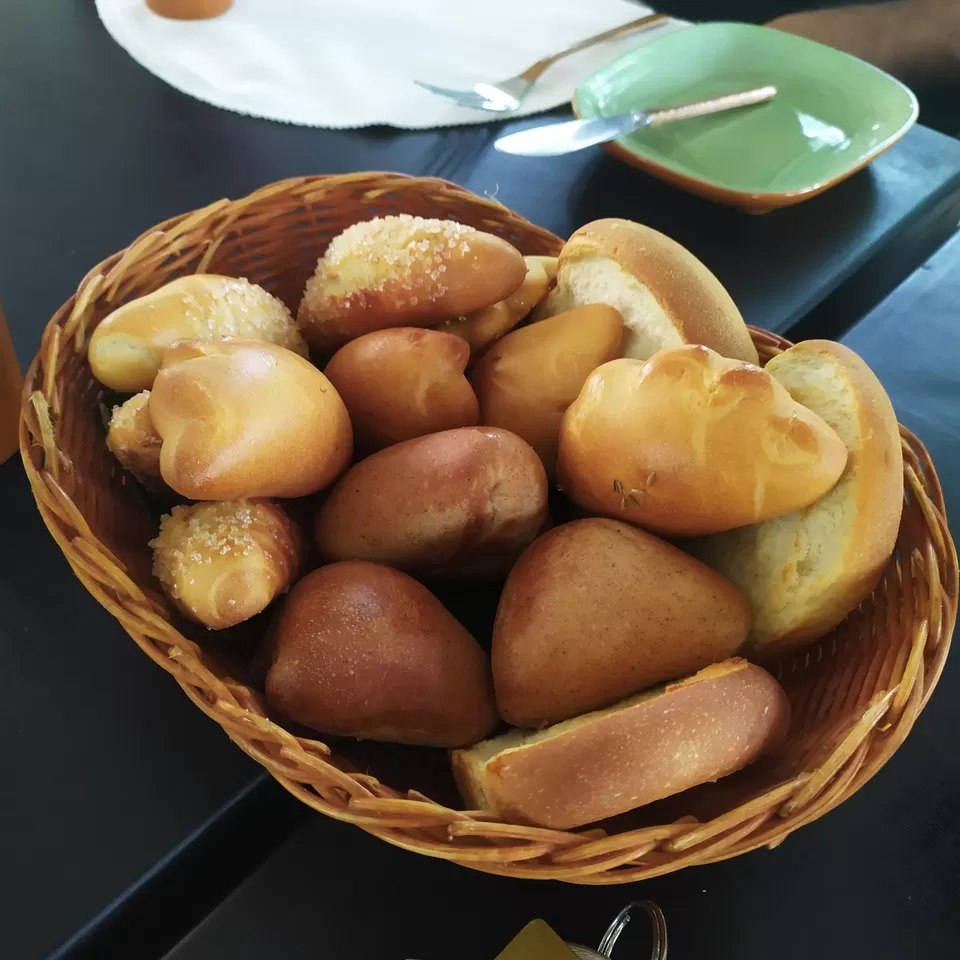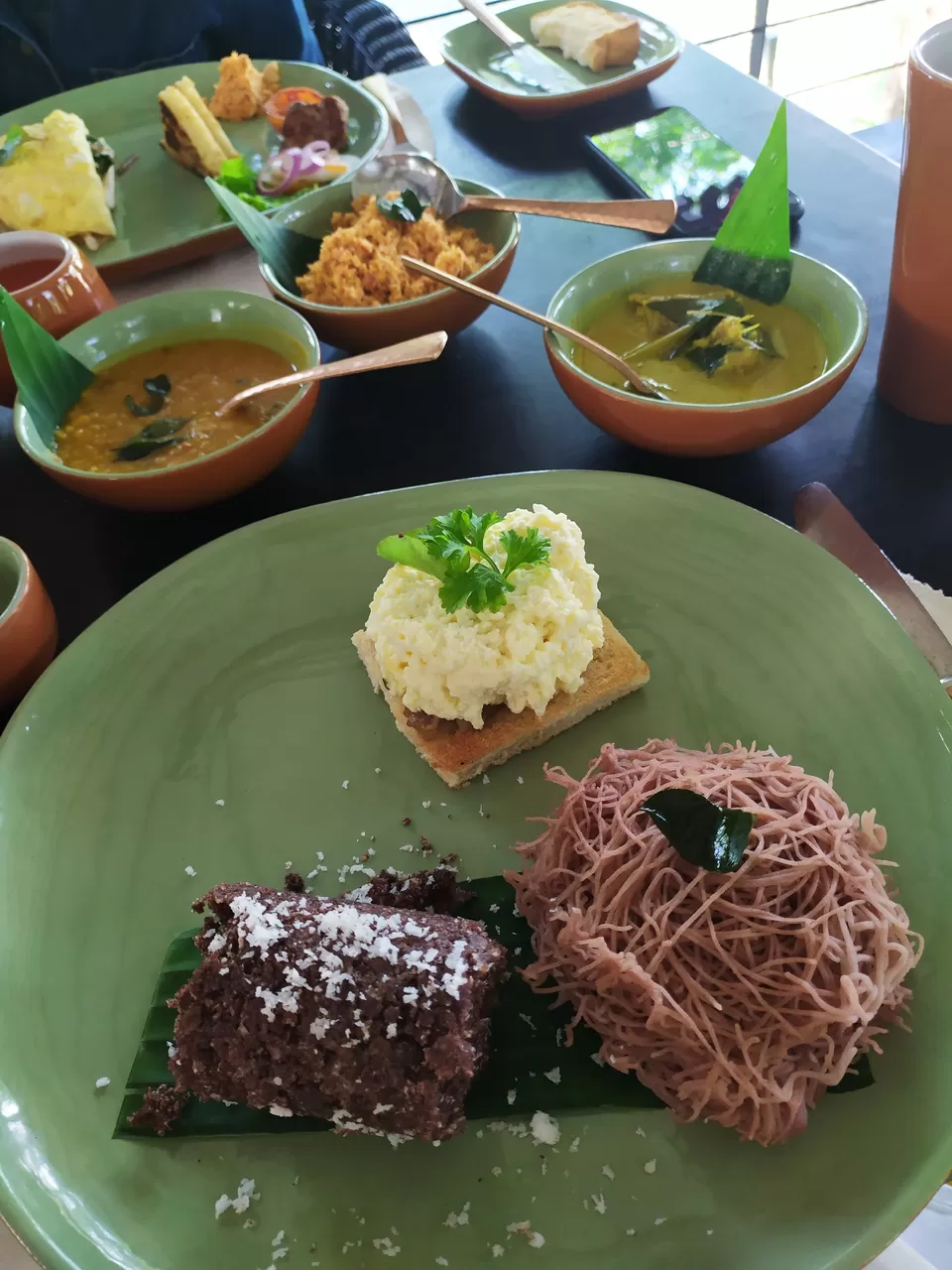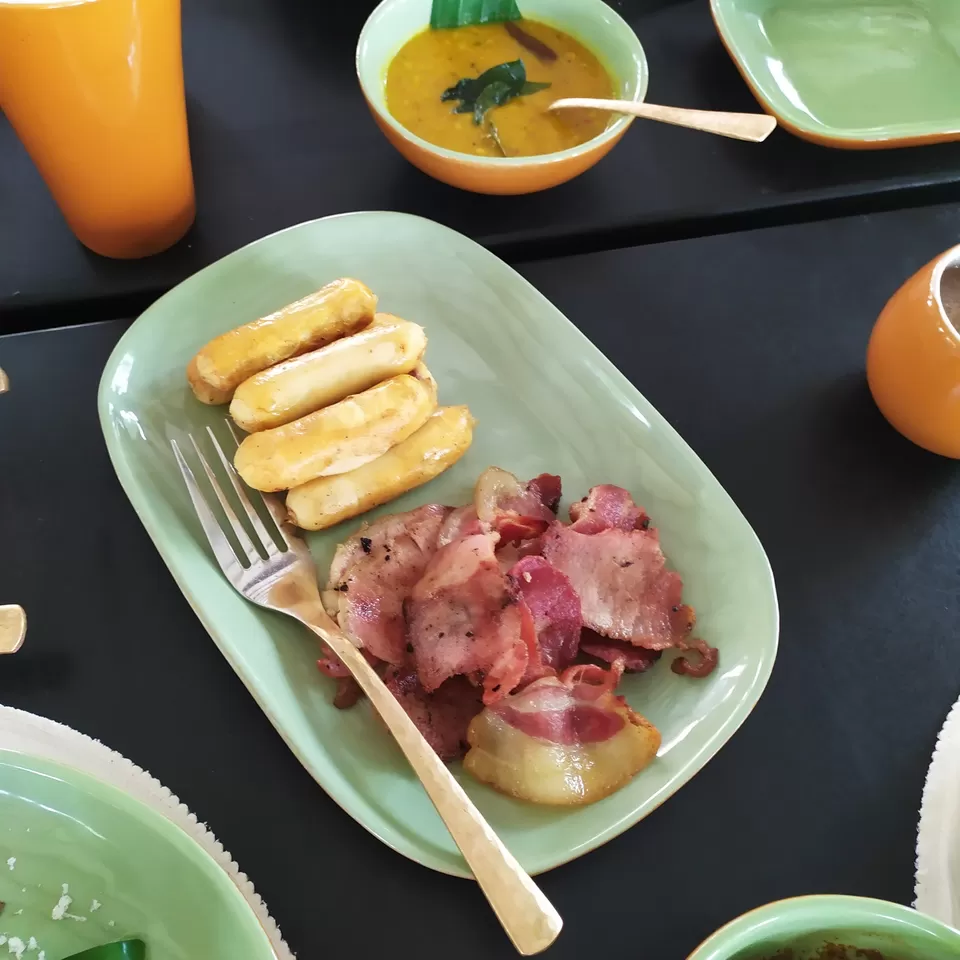 We then headed out into the pool for an hour or so before heading to get ready and check out. We actually had a late checkout and they were very gracious about it. Overall we absolutely loved our short, but relaxing stay at Jetwing.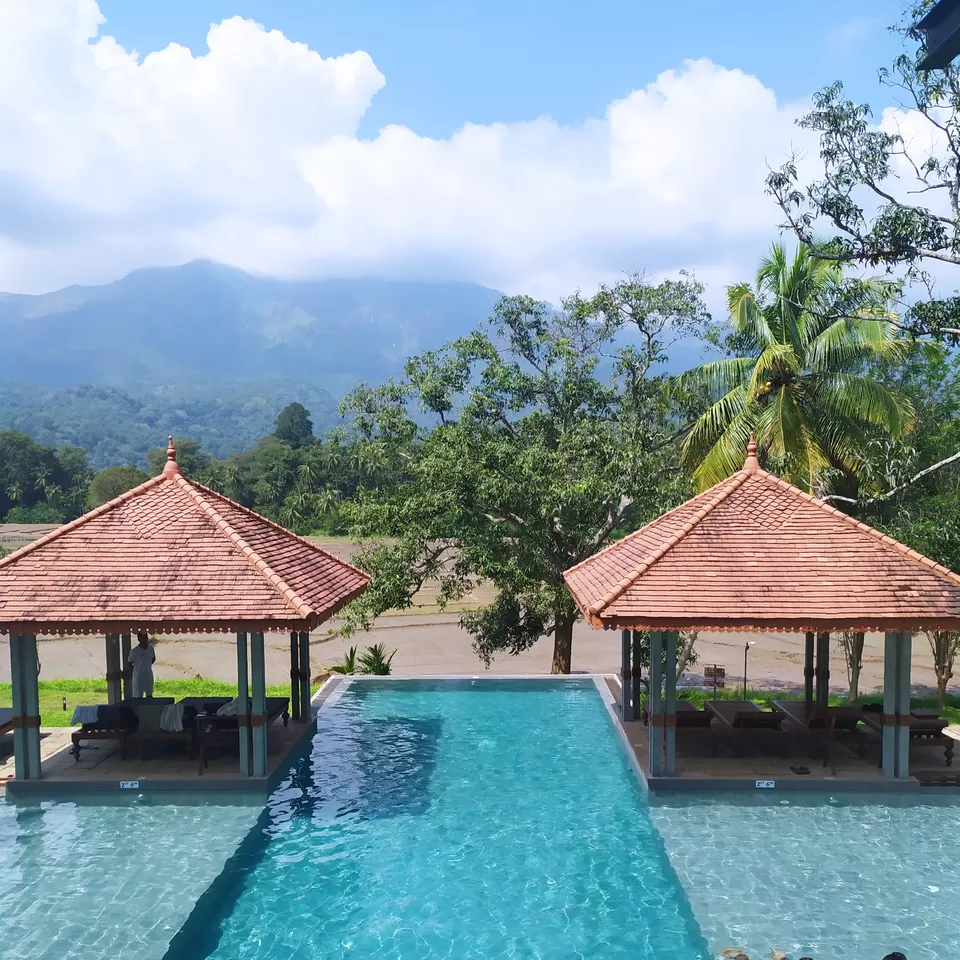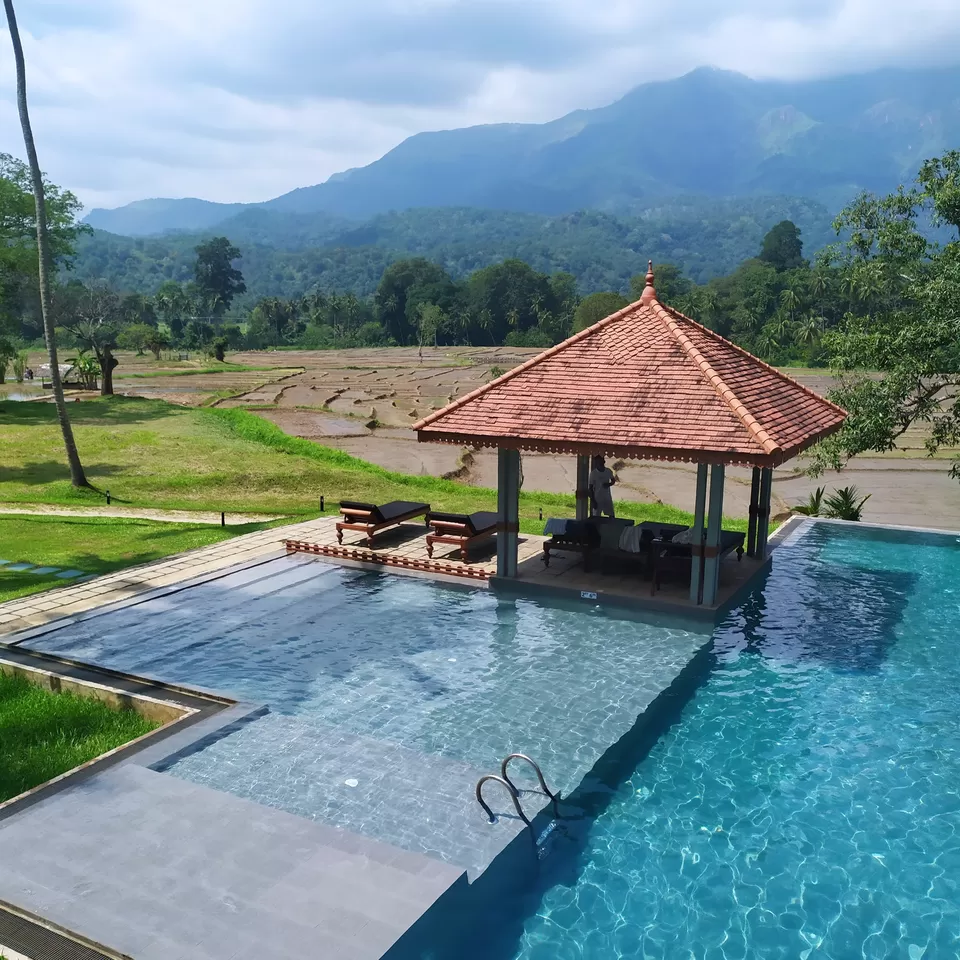 We started back to Colombo, and on the way stopped at the viewpoint for the second highest waterfall in Sri Lanka - Diyaluma Falls. Took a lot of pictures, got sprayed with the water even at the distance we were at and headed on our way. We made a stop for a very late lunch at a nice spot called and we arrived back in Colombo at around 9.30pm.
Overall it was an adventurous, fun, exhausting and relaxing two days. I would definitely re-iterate that you plan a trip for at least 3-4 days and definitely spend as much time as you can at Jetwing Kaduruketha as well, you won't regret it!
Frequent Searches Leading To This Page:-
Best beach holiday destinations in Sri Lanka, Top Sri Lanka tour package for family, Best Sri Lanka honeymoon packages from Delhi, Sri Lanka honeymoon tour packages