Nothing compares to the enchanting lights and grandeur of France. Although, there is a place that is just as sparkly and impressive as France itself. Located at a close distance to Paris, the city of love and the capital of France, there is a magical place that makes dreams come true; it's called Disneyland® Paris.
Having French origins, Walt Disney himself was a lover of France and its beauty. So what would you say if we take you on a trip today to France…without leaving Disneyland® Paris? Here are the little (and, the big) details that make Disneyland® Paris the frenchiest Disney Resort around the world, and a must-see in any trip to France:
Sleeping Beauty Castle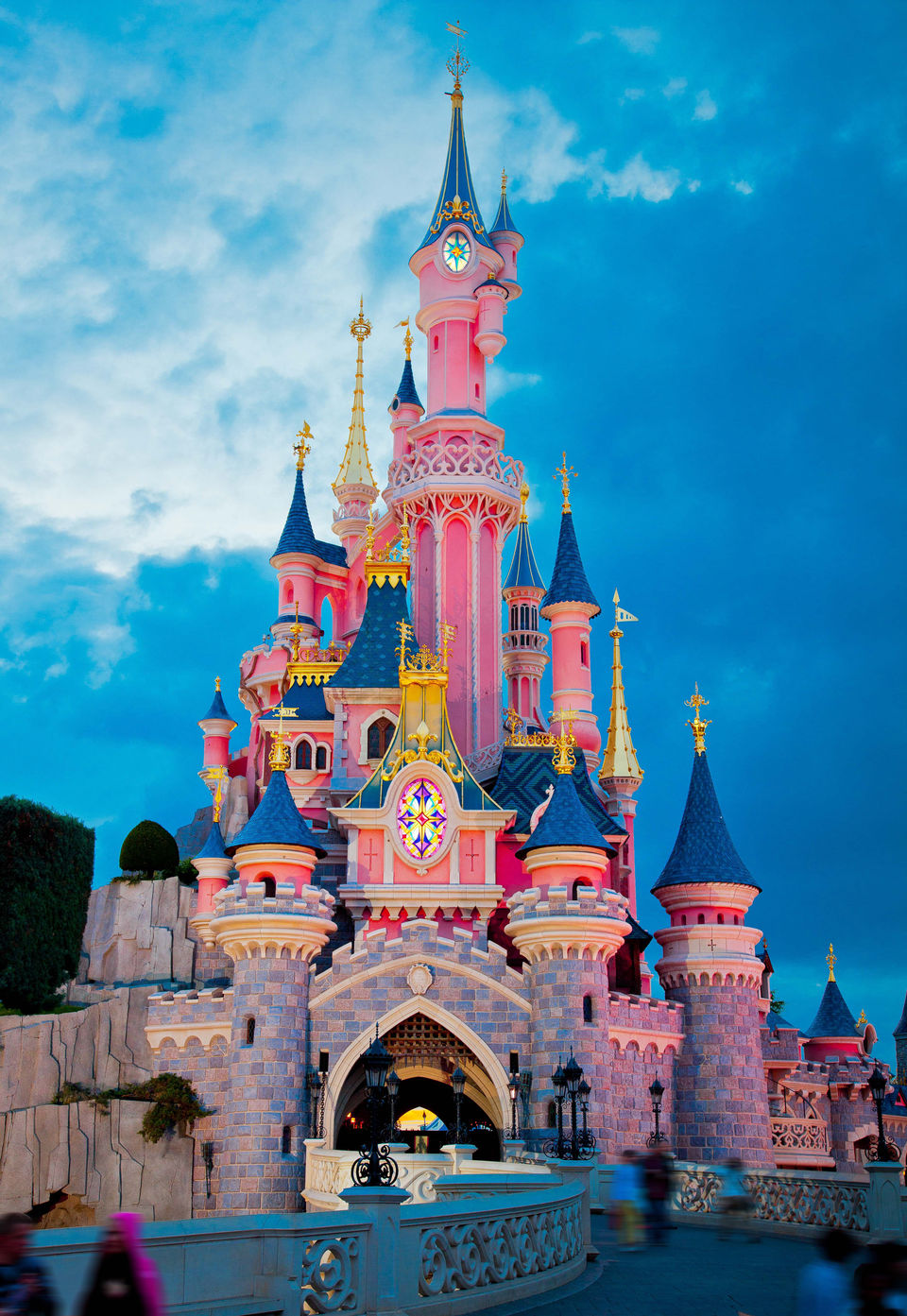 While almost all Disney Castles are modelled on aspects of historic European castles located far from the Disney Parks in which they appear, Sleeping Beauty Castle at Disneyland® Paris is different from them all, and in fact, is rather unique.
"We took inspiration from all the castles of all the fairy tales ever told for Sleeping Beauty Castle," says Tom Fitzgerald, Imagineer and Creative Executive at Walt Disney Imagineering. A true tribute to French medieval art, the stained-glass windows, hand-painted books and tapestries inside the castle remind one of the classic animated feature—Sleeping Beauty.
The castle's architecture rising majestically towards the sky also brings to mind the iconic Mont-Saint-Michel in Normandy. If you get a little closer, a nod to French gastronomy can even be noticed with snails slowly escaping from the royal kitchens. And, at the top of the main tower, it is said a stained-glass window twinkles when Princess Aurora is home, reminding a royal tradition in place at Château de Chambord. Last but not the least, only in Paris will you find a dragon hidden in the dungeon's Castle, a monstrous 79 feet Audio-Animatronics® figure. Excited enough?
La Place de Rémy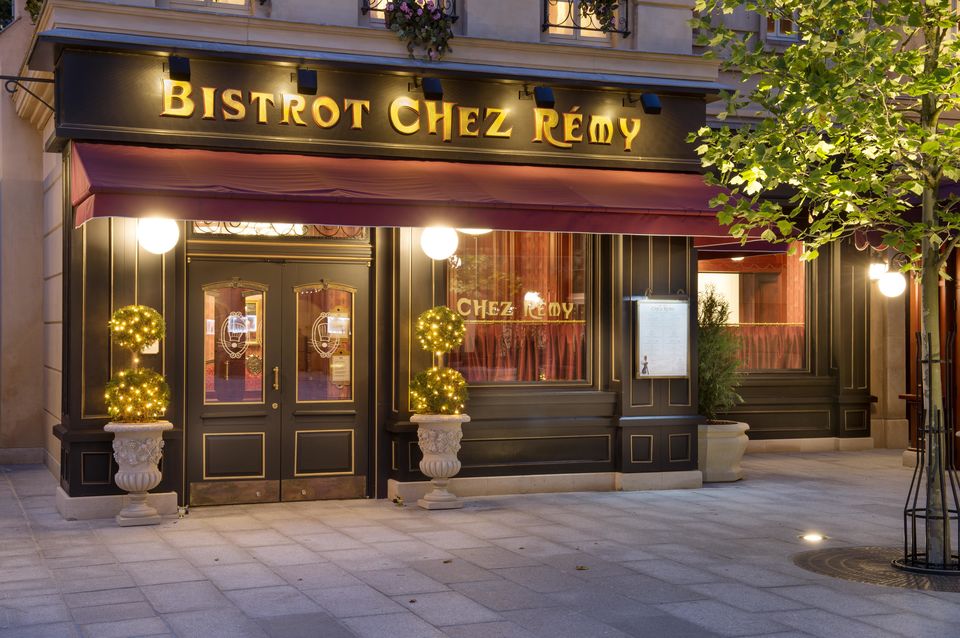 Imagine shrinking down to the size of rat Rémy and experiencing Paris through his eyes. In Walt Disney Studios® Park, you can turn this imagination into reality by walking through a square twinkling with love and romance called La Place de Rémy.
"Working closely with Pixar, we've made La Place de Rémy, a love letter to Paris. Every detail brings the dream to life, from a forced perspective making buildings look grander, to the decoration on the manhole covers," says Imagineer Laurent Cayuela. Even the Haussmann-style buildings and the typical street signs can be seen here.
There is also 'Ratatouille: The Adventure', a 4D experience only available at Disneyland® Paris. Even a typical bistro can be found here where you can sample famous French dishes, including Rémy's special ratatouille and Brie de Meaux cheese.
In La Place de Rémy, there is also the shop Chez Marianne. The magic of Paris comes alive in this brilliant Art Deco-style boutique, full of ornate memorabilia, vibrant art from beloved Disney•Pixar film Ratatouille–and delectable French sweets.
A Shopper's Dream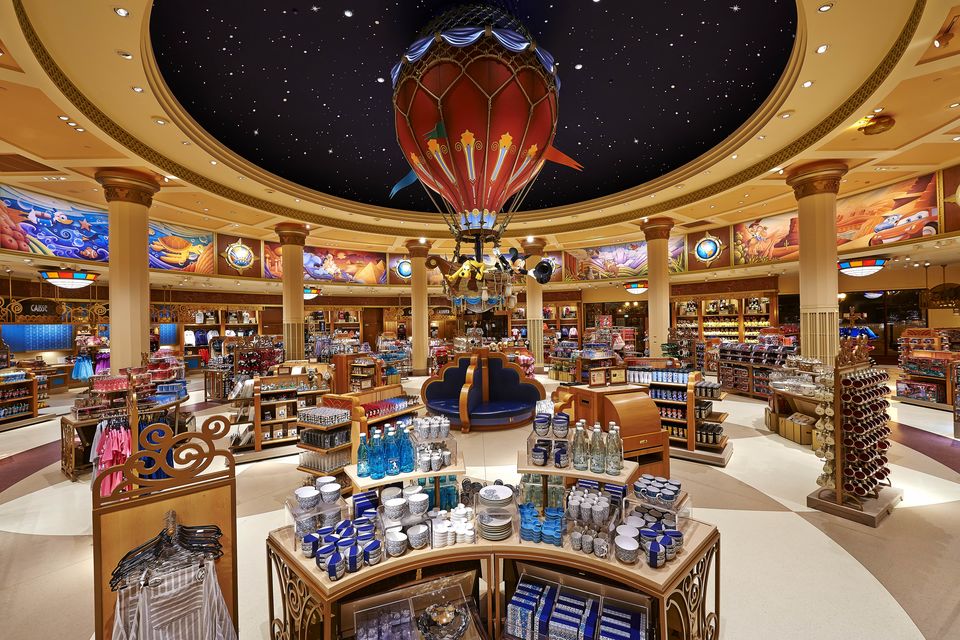 Paris has fashion week and Disneyland® Paris has year-long shopping with over 50 boutiques offering a fantastic collection of gifts, souvenirs, apparel, limited-edition collectibles, and more. Stop by Lilly's Boutique for Disney-themed home wares or Disney Fashion for the latest Disney looks, jewellery and accessories.
Just nearby, lies La Vallée Village, one of the largest outlet shopping centers in Europe. Here, you can shop top French and international luxury brands such as Karl Lagerfeld, Céline, Gucci, Burberry and Armani, at fantastic reduced prices.
From dated tickets that can be cancelled up to 3 days before arrival to undated tickets that are valid for 1 year, discover the full range of Disneyland® Paris ticket here.
.
.
.
As to Disney artwork, logo and properties: ©Disney/Pixar.