From time to time, we all could do with a bit of magic and wonder in our lives and this is exactly what Disneyland® Paris offers from the minute you enter through its grand gates. Disney with its world of imagination offers beautifully woven stories that evoke emotion and vibrant characters that we can relate to and all of this is translated into Disneyland® Paris's fairytale setting, its attractions, shows, restaurants and more.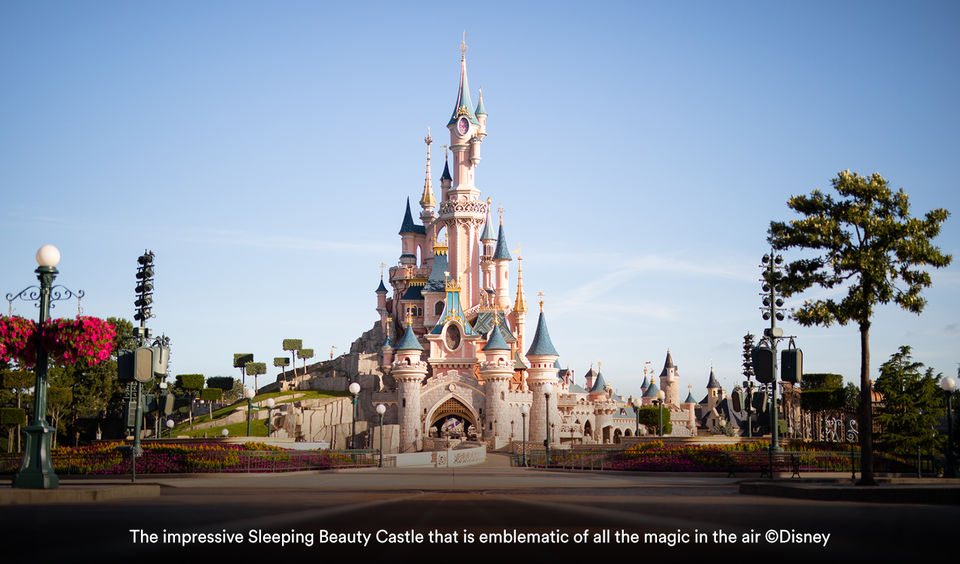 Divided into two parks, Disneyland® Paris includes Disneyland® Park as well as the Walt Disney Studios® Park. While Disneyland® Park has five magical lands rife with fantasy, adventure, fun and excitement spread out from the focal point of the sparkling Sleeping Beauty Castle, Walt Disney Studios® Park has five areas where they give you a peek into exclusive behind the scenes action of its successful Hollywood movies under Disney, Pixar and Marvel. Meet your favourite characters in both parks, feel like a star in attractions that put you right in the middle of epic adventures and just spend a whole day surrounded by all your favourite things as a kid. Whether you're a grown-up or a kid, a thrill-seeker or an avid daydreamer, at the end of the day you will take home some magic with you.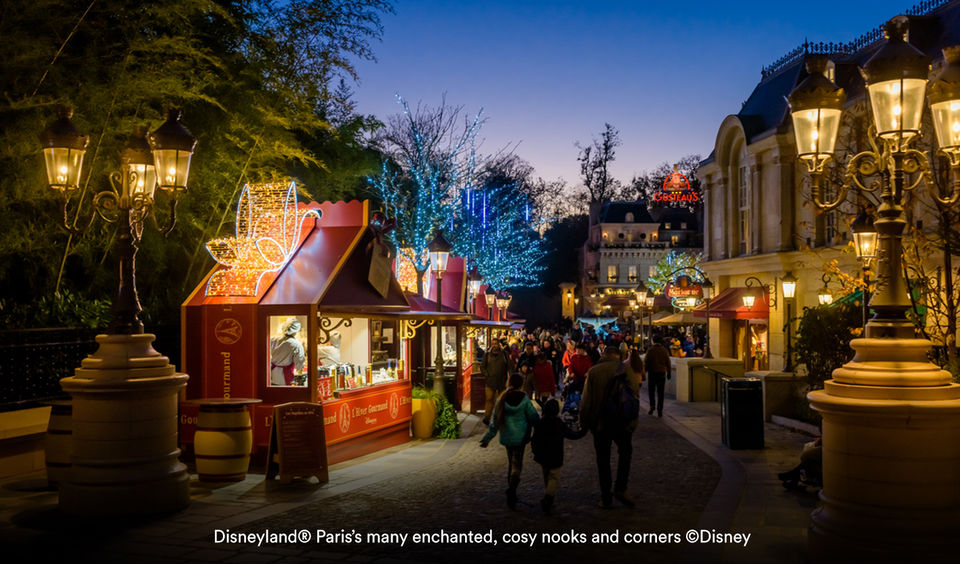 Here are some of the best shows and attractions from the two parks so you know what to beeline towards as soon as you reach Disneyland® Paris.
Dream… and Shine Brighter!
Prepare to be amazed by Dream… and Shine Brighter! – a joyful daytime show specially created for the 30th Anniversary. Watch in awe as a flurry of festive fun transforms Central Plaza into a colourful extravaganza. Dance and sing along with Mickey, Minnie & Friends! Head to Central Plaza in front of Sleeping Beauty Castle and celebrate with this joyful daytime show!
Location: Main Street U.S.A, Disneyland® Park
Princess Pavilion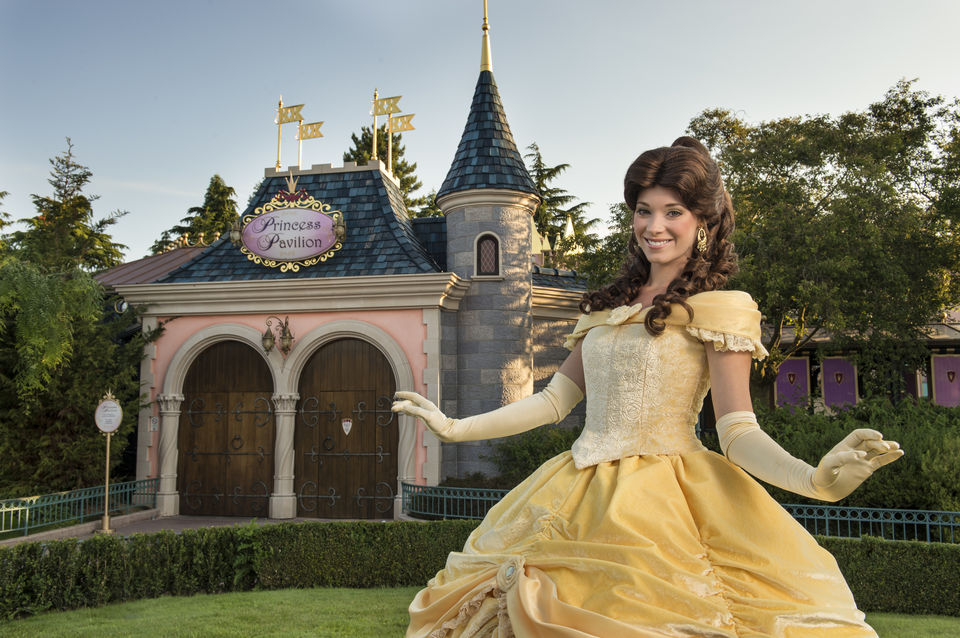 Meet Disney Princess at Princess Pavilion and share special moments with them! You can take picture with Disney princess and bring a souvenir of this special moments home. Princess present at the pavilion may vary according to date and time.
Location: Fantasyland, Disneyland Park
Mad Hatter's Tea Cups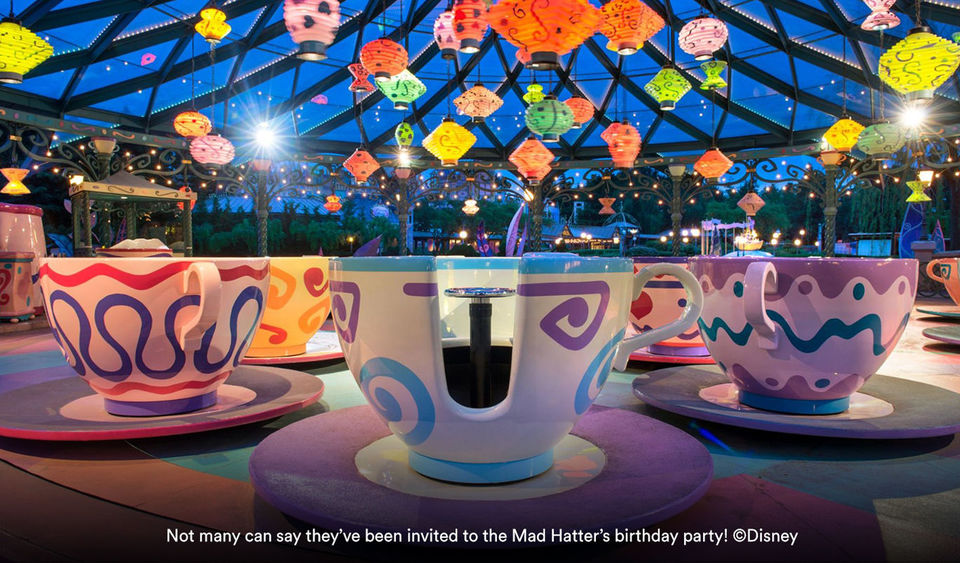 You're invited to the Mad Hatter's birthday and so, it goes to follow that this party will be one mad ride. Board a colourful teacup in Wonderland which spins swiftly depending on how you turn the wheel. If you want your Wonderland topsy turvy, spin the wheel fast for a whirlwind ride.
Location: Fantasyland, Disneyland Park
The Lion King: Rhythms of the Pride Lands show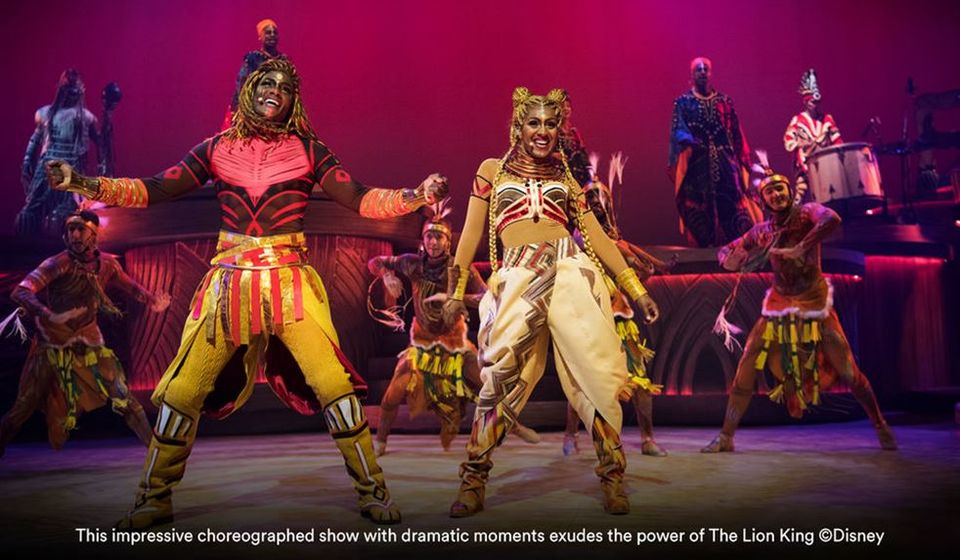 The Lion King: Rhythms of the Pride Lands is a power-packed 30-minute show with engaging choreography, acrobatics and compelling music that re-enacts some of your favourite adventures of Simba, Nala, Rafiki, Timon and Pumbaa. Watch transfixed as dancers, acrobats and percussionists weave the narrative of 'The Lion King' through a performance on a vast stage with a 360-degree audio system that is three times more powerful than the audio of an IMAX theatre to transport you into a different world. This show is free of charge so make sure to catch a show!
Location: Adventureland, Disneyland Park
Big Thunder Mountain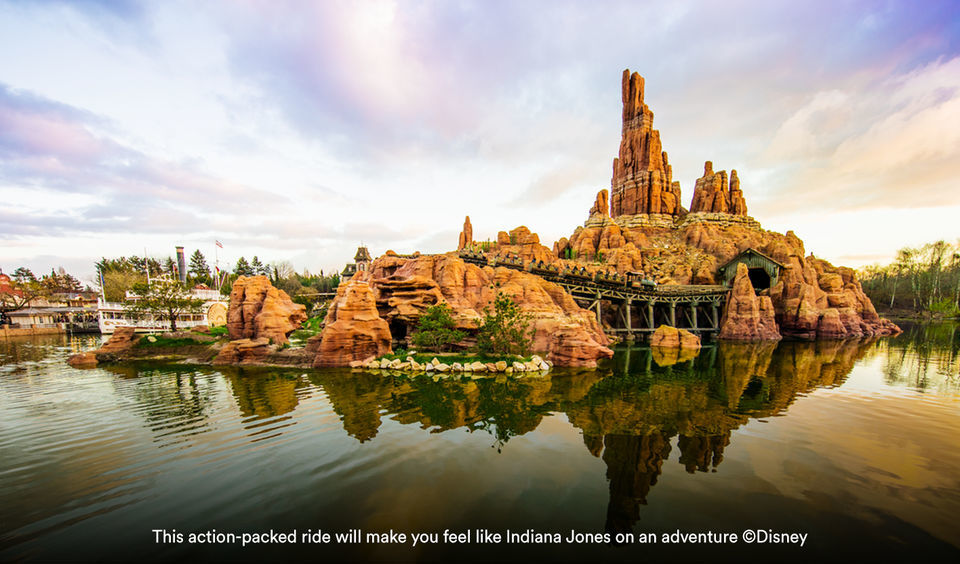 Climb steep heights and dive below raging waterfalls in this family-friendly, rattling race in a speeding mine cart.
In Big Thunder Mountain you board a mysterious train deep in the heart of a legendary mountain for a thrilling journey of dips and sharp turns beneath Rivers of the Far West and around a ghostly mining town.
Location: Frontierland, Disneyland Park
Phantom Manor
Phantom Manor, an old manor, was once home to one of the prominent founding families in town. The manor now lies in semi-darkness and locals say it's haunted with terrible secrets and more…
Step in to uncover these secrets but be on your guard. It is rumoured that the owner of the old manor Henry Ravenswood adored his only daughter. Her suitors met startling and untimely ends. They say the father didn't think any of them were worthy of his beautiful girl and some say that he had something to do with the deaths of the suitors. Beware, you might just run into the bride to be who has been waiting all these years for her wedding day…
Location: Frontierland, Disneyland Park
Avengers Assemble: Flight Force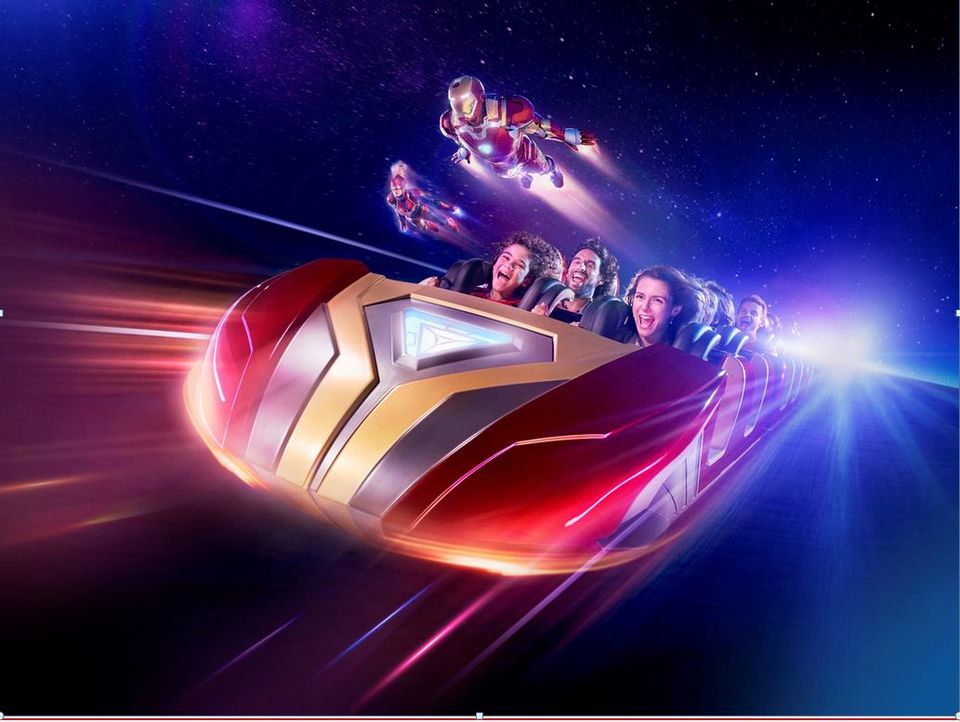 Heroes wanted! Team up with Iron Man and Captain Marvel to help them save the world from an intergalactic threat. Board one of Stark Industries' new hypersonic vehicles and blast off on an epic adventure full of thrilling twists and turns!
Location: Avengers Campus, Walt Disney Studios Park
Spider-Man W.E.B. Adventure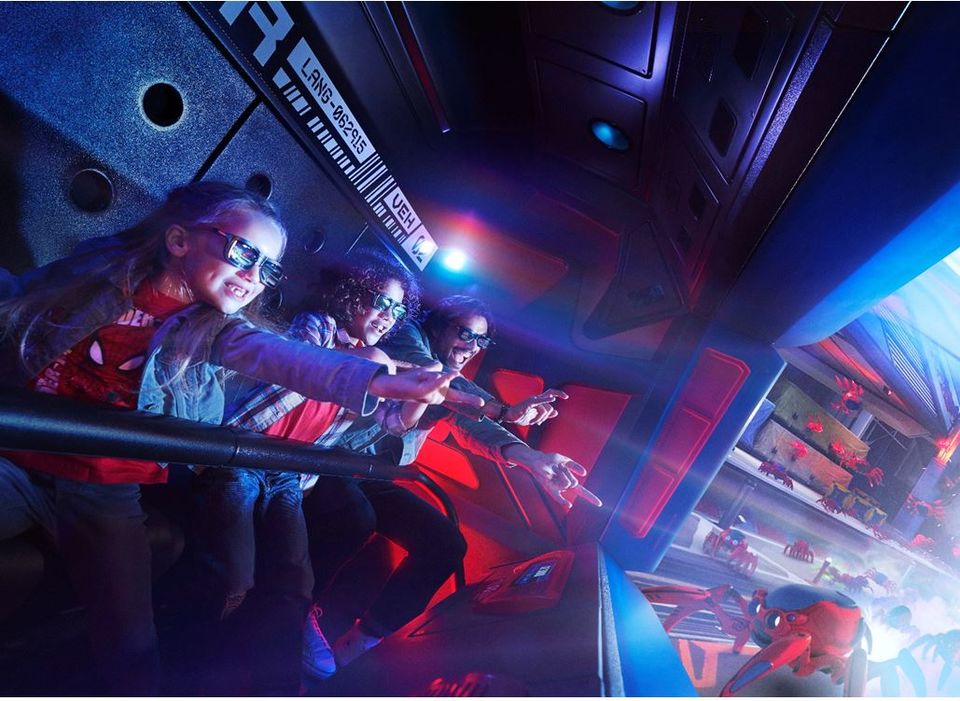 Unleash your inner hero in an action-packed mission and defeat Peter Parker's out-of-control invention, the Spider-Bots. Climb aboard a W.E.B. SLINGER Vehicle with your friends and family and sling your own webs alongside Spider-Man. Catch the bots before they wreak total techno-havoc!
Location: Avengers Campus, Walt Disney Studios Park
Ratatouille: The Adventure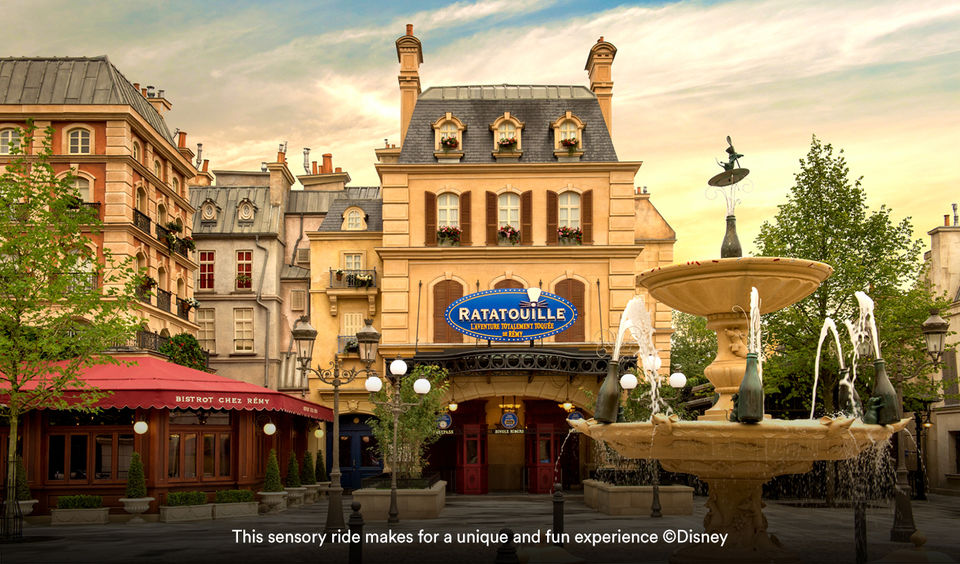 Any ratatouille fan will adore this adventure from the get-go. Step into the shoes and size of Remy, the rat cum gourmet chef and embark on a whirlwind adventure where you'll dive, dodge and duck amidst the chaos to escape when you get spotted by Chef Skinner. With gigantic screens and moving cars, this 4D experience makes you believe in Gusteau's Parisian restaurant through visuals and smells of delicious food. This one's sure to get your stomach rumbling.
Location: World of Pixar, Walt Disney Studios® Park
Mickey and the Magician show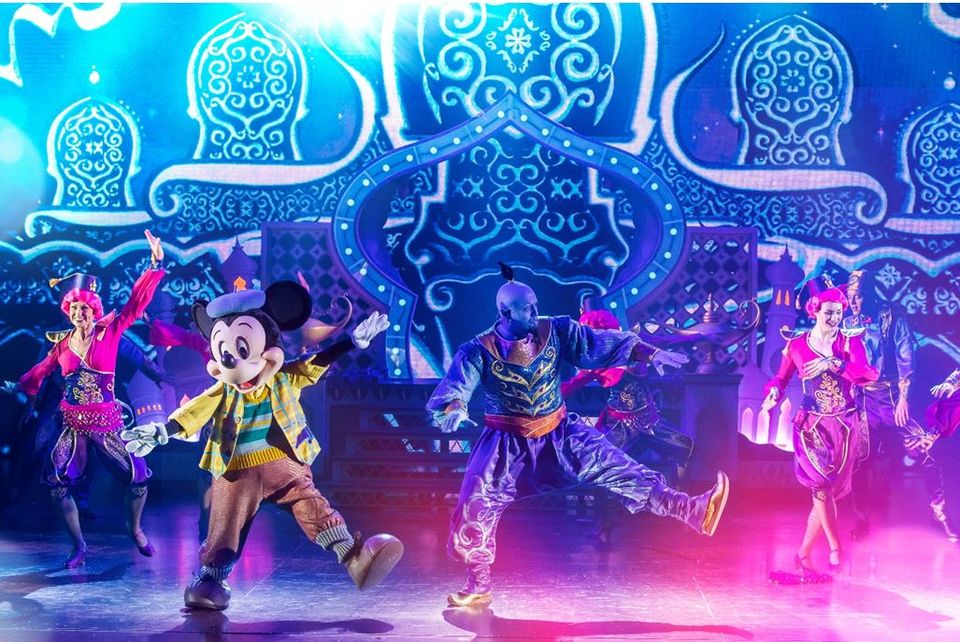 This show is making a comeback as part of Disneyland® Paris's 30th-anniversary celebrations. Follow Mickey on his quest to become a magician as Rafiki, Lumiere, Elsa and the Fairy Godmother join in to help prove that real magic has no limits. With impressive visuals, elaborate costumes, music and effects, the show touches all the right chords in your heart as it relays that we all have a bit of magic in us, as long as we believe, imagine and love.
Location: Walt Disney Studios Park
Frozen: A Musical Invitation animation show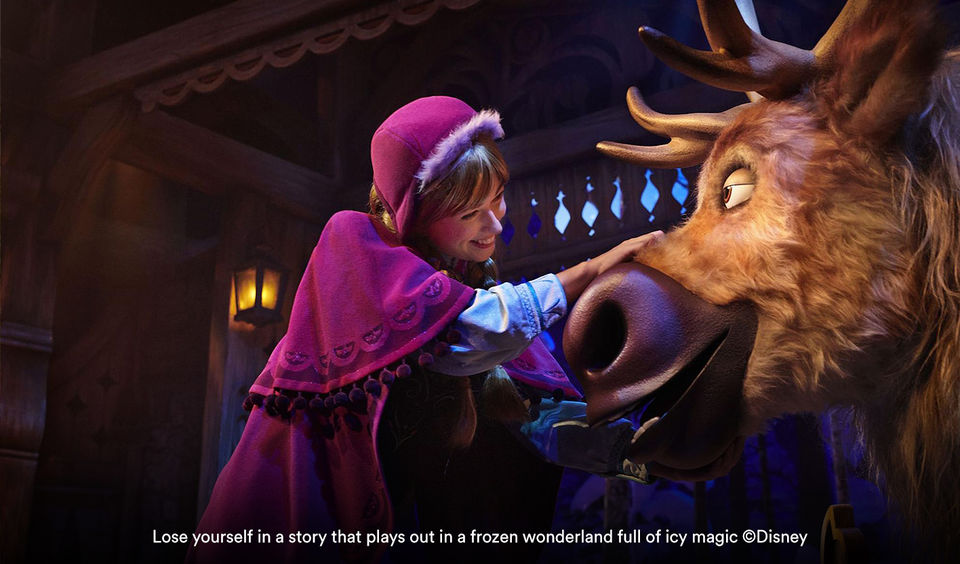 Enter the 'Frozen' universe with Anna and Kristoff who join you on a journey of fun to the sparkling Ice Palace on the North Mountain where you'll meet Elsa. Animations of Elsa's magic add to the atmospheric show which has you dancing and singing along to 'Frozen' tracks. The loveable talking snowman Olaf joins in the frolic too. This one's sure to be a hit with the kids!
Location: Toon Studio, Walt Disney Studios Park
The Twilight Zone Tower of Terror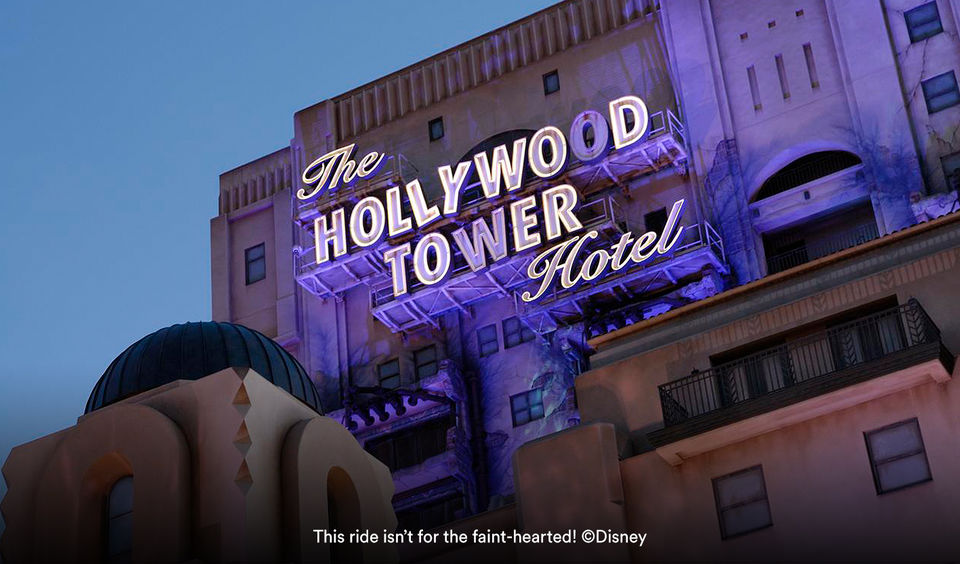 The once famous Hollywood Tower Hotel, a former haunt of the rich and famous lies in a state of silent ruin after a mysterious incident forced it to shut down in 1939. Do you dare step through its imposing iron-wrought gates to explore the deserted hotel where horrors lurk in the shadows? Take a secret passage and board the rattly elevator whose lights flicker as it free falls down the dark shaft and launches upwards unpredictably. You can scream all you want when you come across the terrors of the abandoned hotel but can you ever leave?
Location: Production Courtyard, Walt Disney Studios® Park
Disney D-Light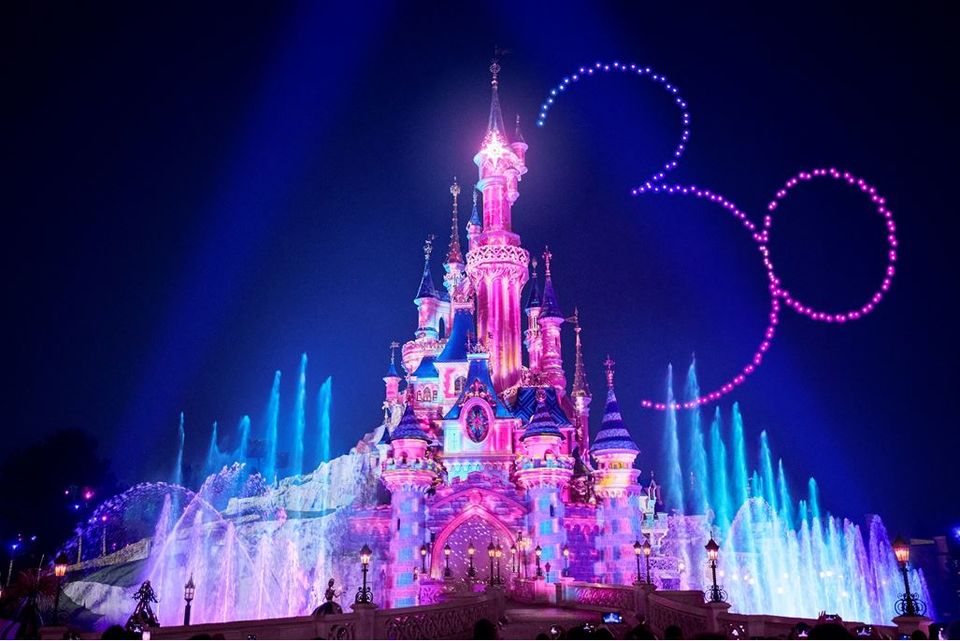 As night falls, prepare to be amazed by a brand-new magical show with spectacular drone light choreography that illuminates the sky over Sleeping Beauty Castle as if by magic, followed by the spectacular Disney Illuminations.
It's the perfect way to end a 30th Anniversary day!
Location: Main Street U.S.A, Disneyland Paris
Disney Dreams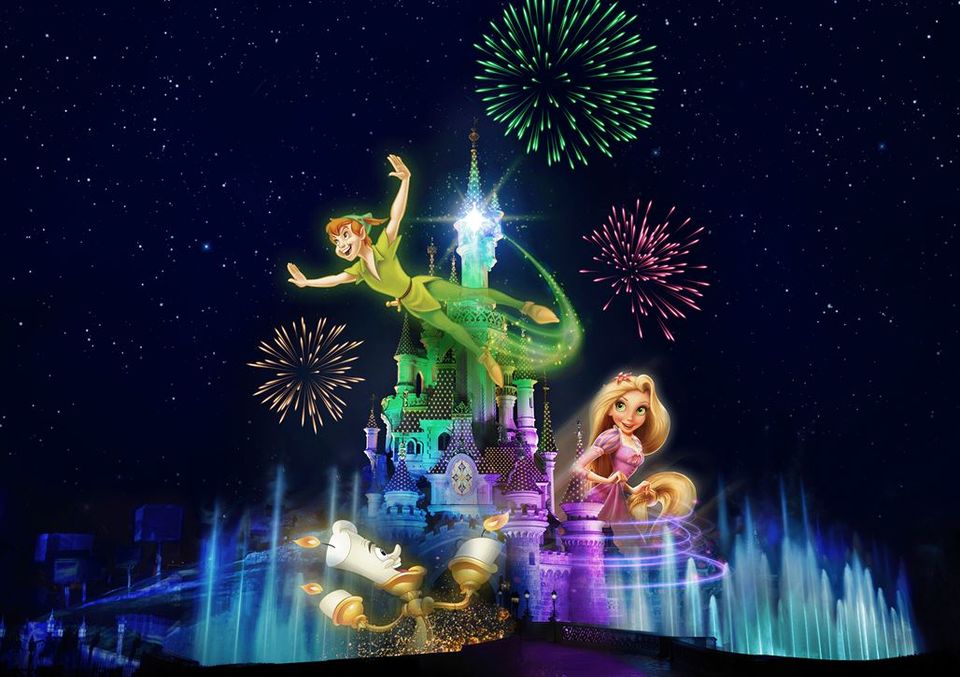 Due to popular demand, the award-winning nighttime extravaganza Disney Dreams!* will be back from 12 April 2023! Prepare to dream bigger as Peter Pan's shadow leads you through beloved Disney stories, all spectacularly brought to life with jaw-dropping fireworks and magical effects on Sleeping Beauty Castle. With Disney D-Light and Disney Dreams! showing one after the other each evening, it's truly the most magical way to end your day at Disneyland Paris.
*Best Production Award in the Live Entertainment Excellence category at the IAAPA Brass Ring Awards (2012)
Location: Main Street U.S.A, Disneyland Paris
Tempted to drop the monotony of routine and embark on epic adventures and watch dazzling shows in Disneyland® Paris? You know what to do! Book your tickets and head to Disneyland® Paris for a magical and enchanting experience that'll stay with you for a long while after you've left.
In association with Disneyland® Paris.