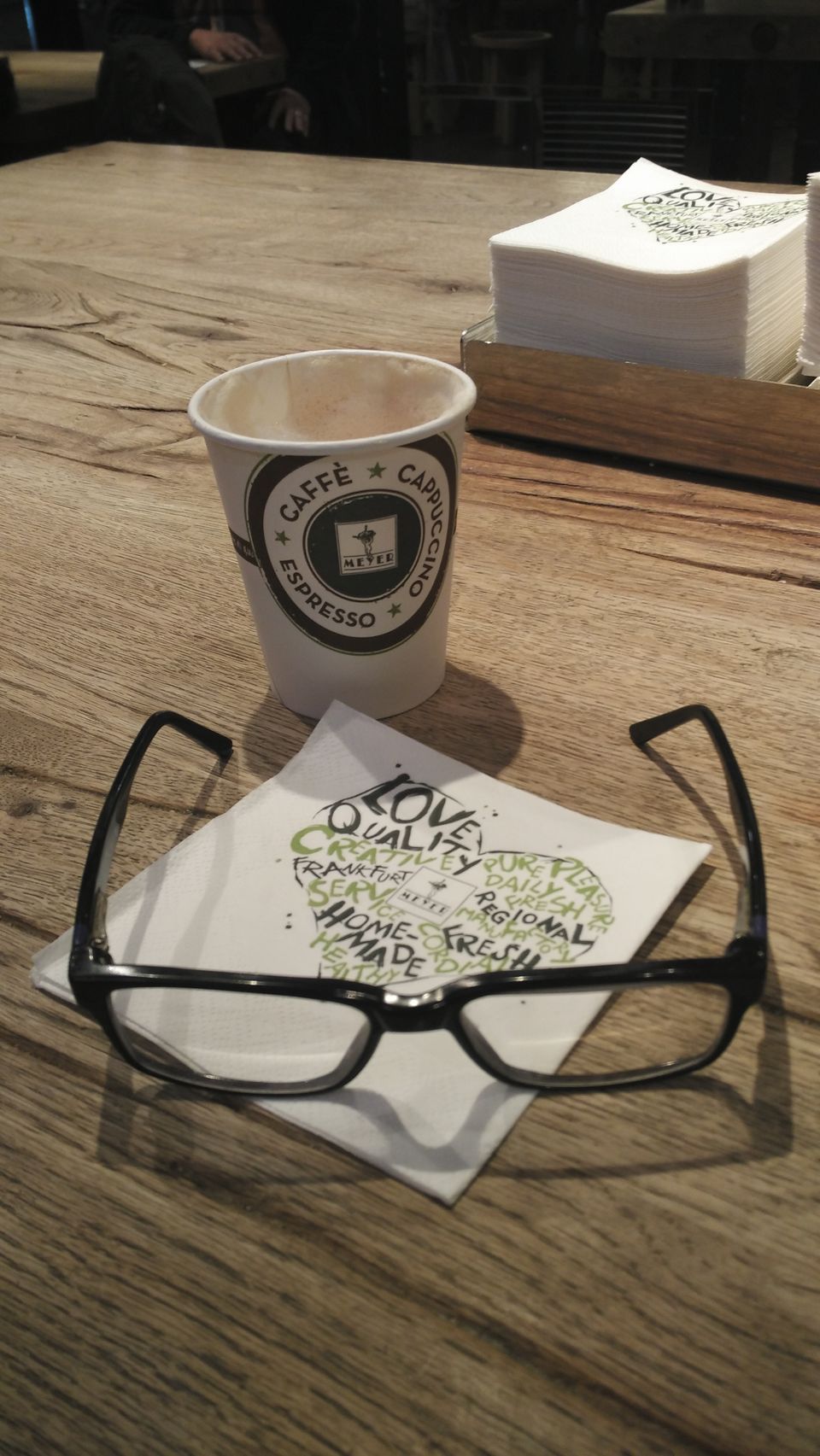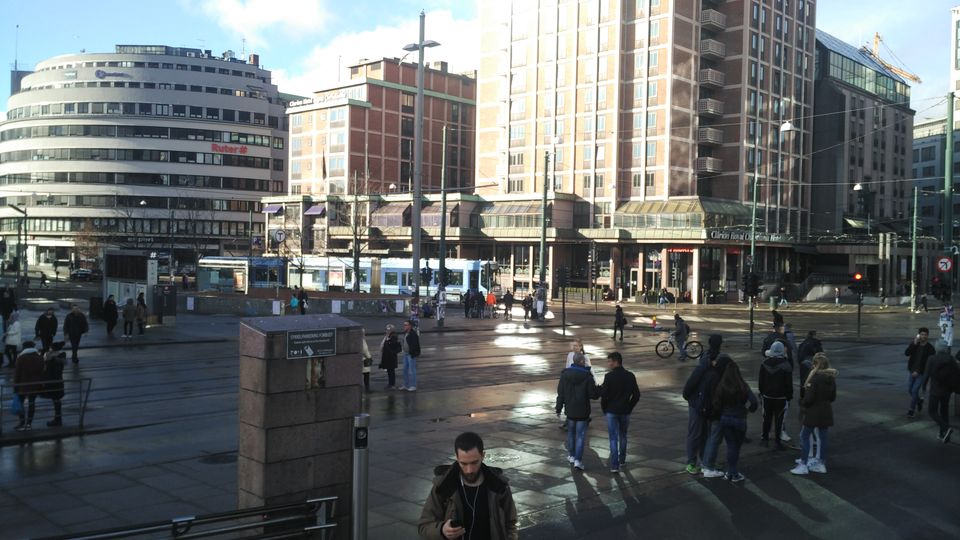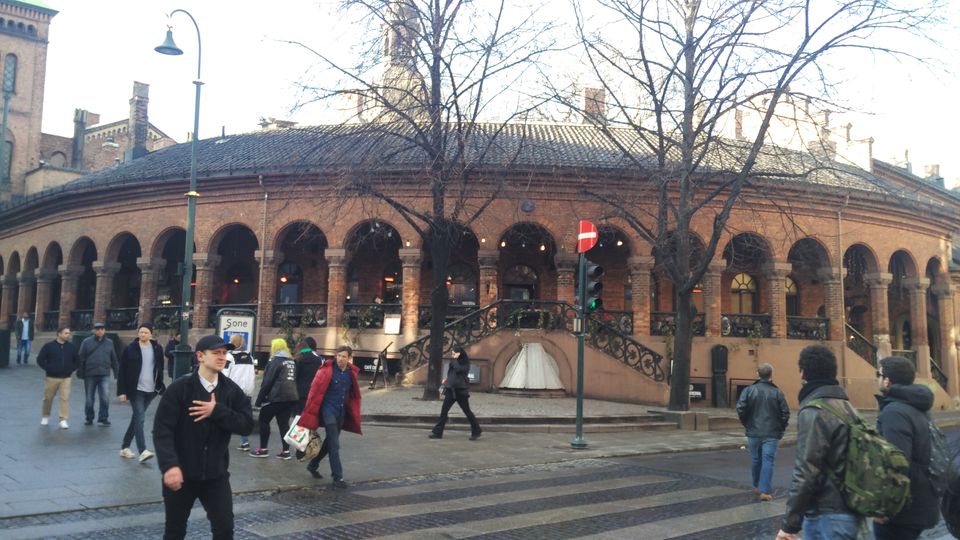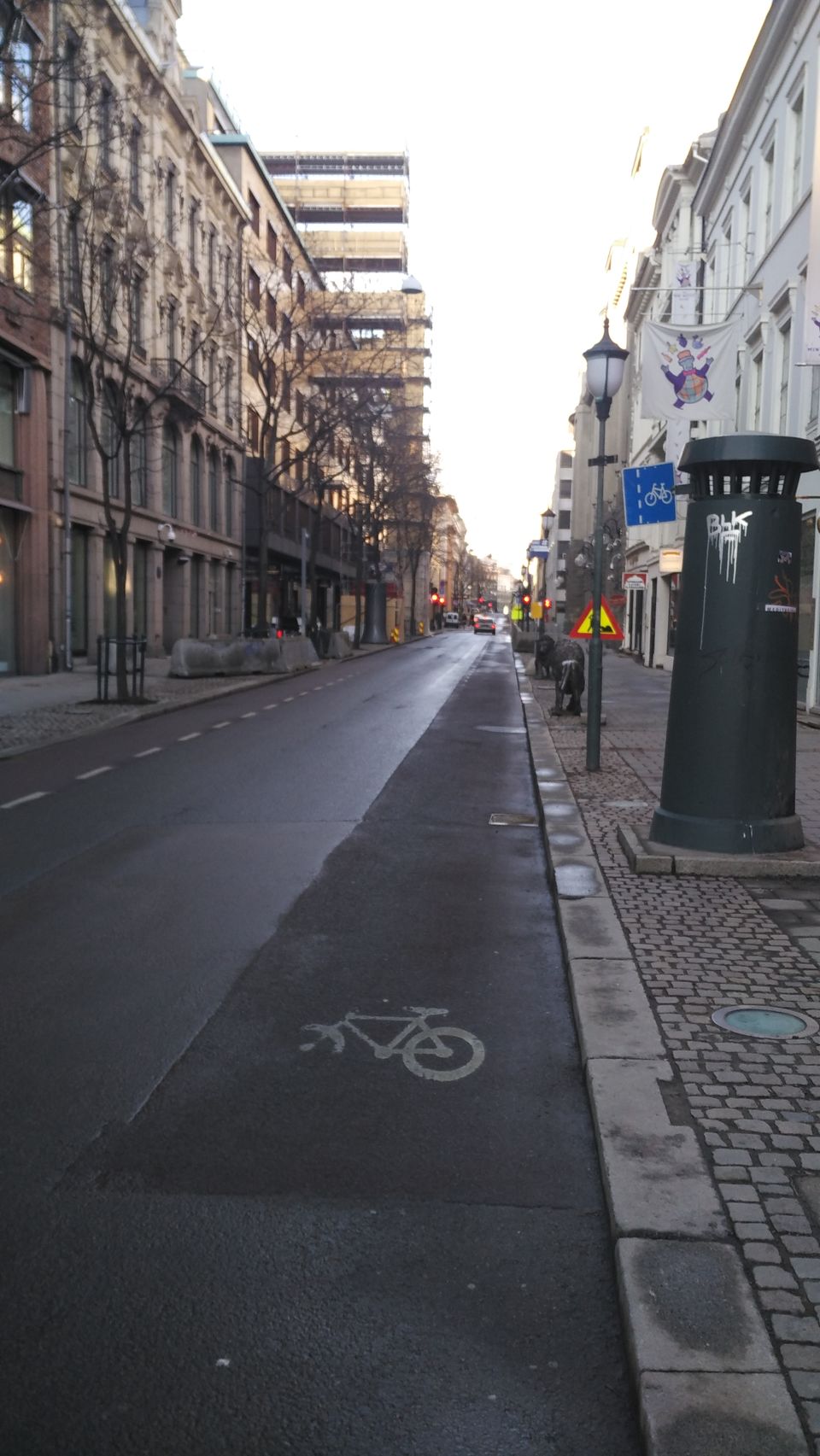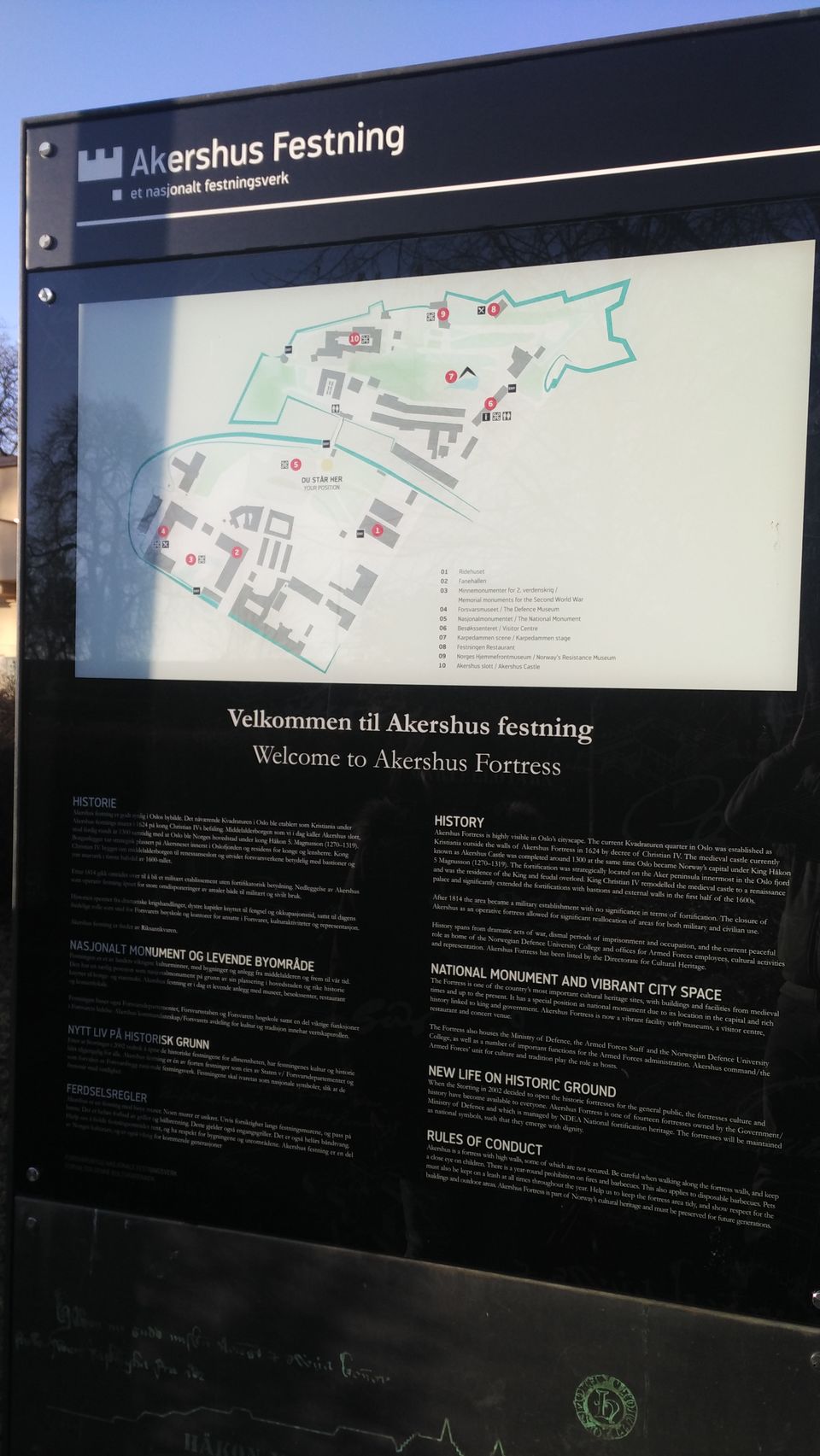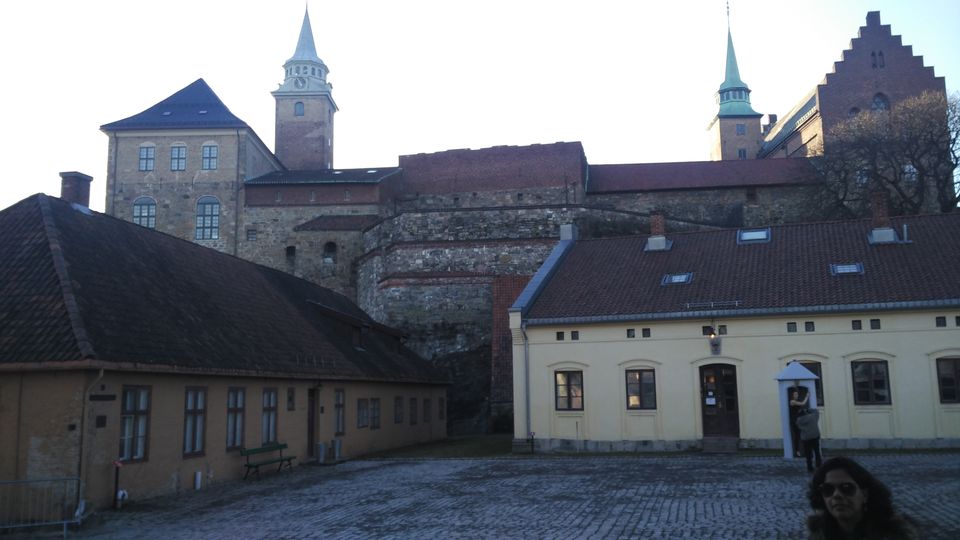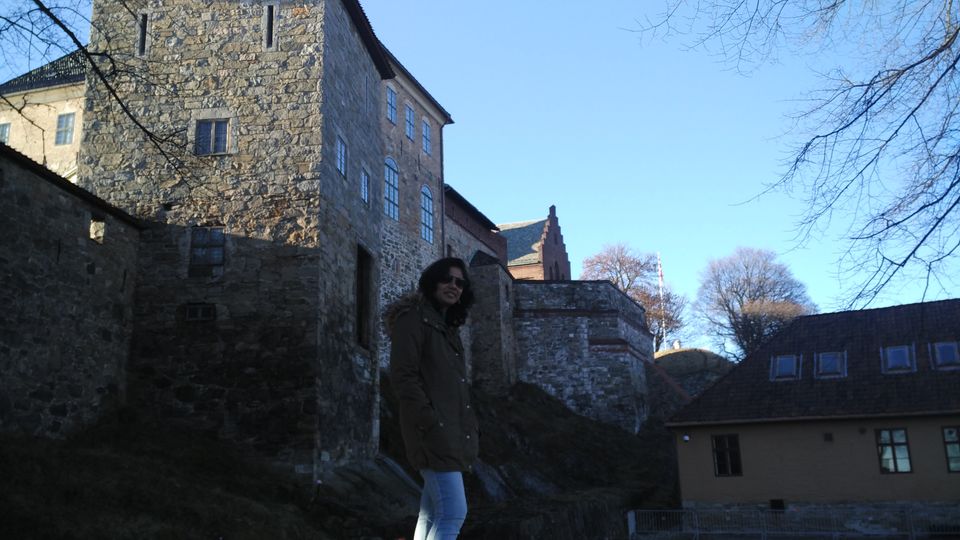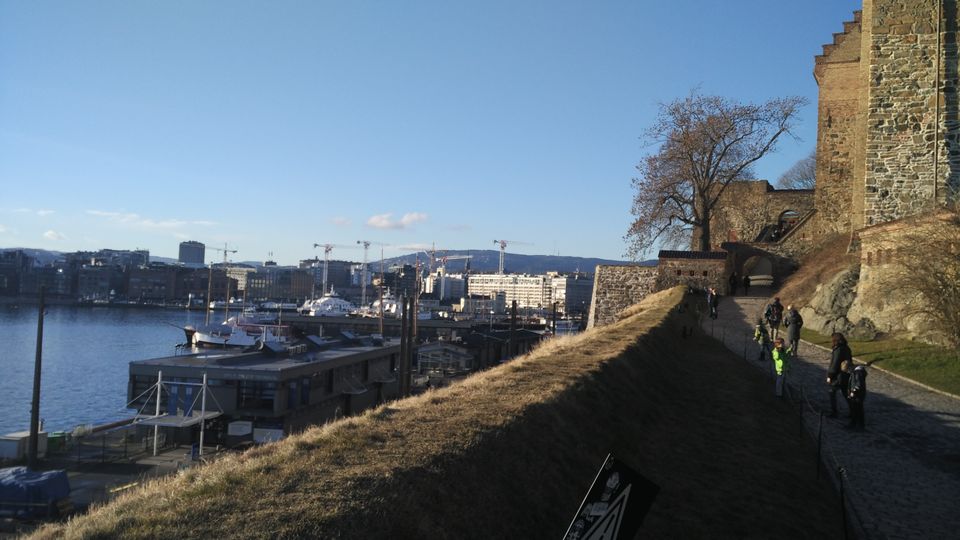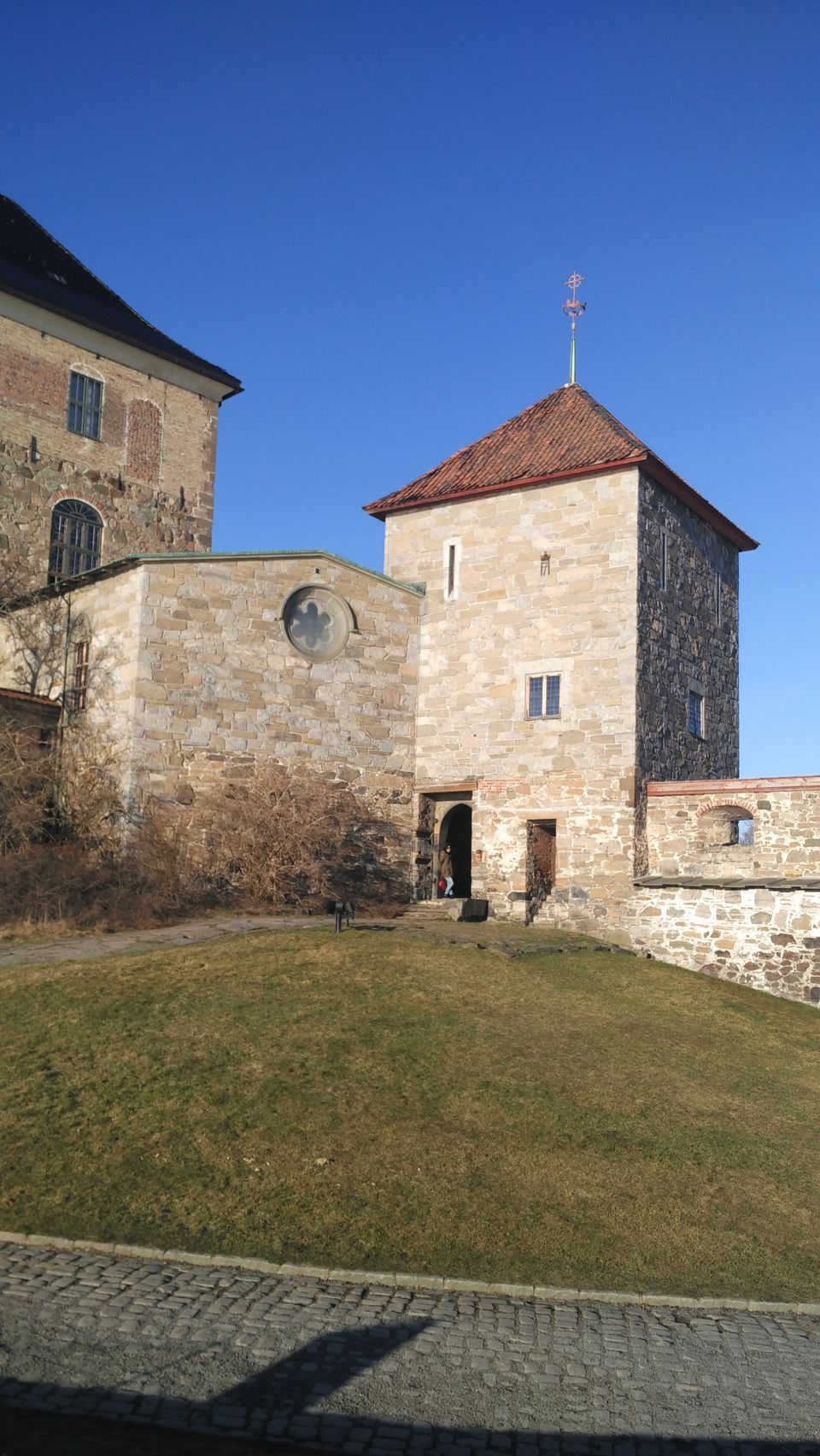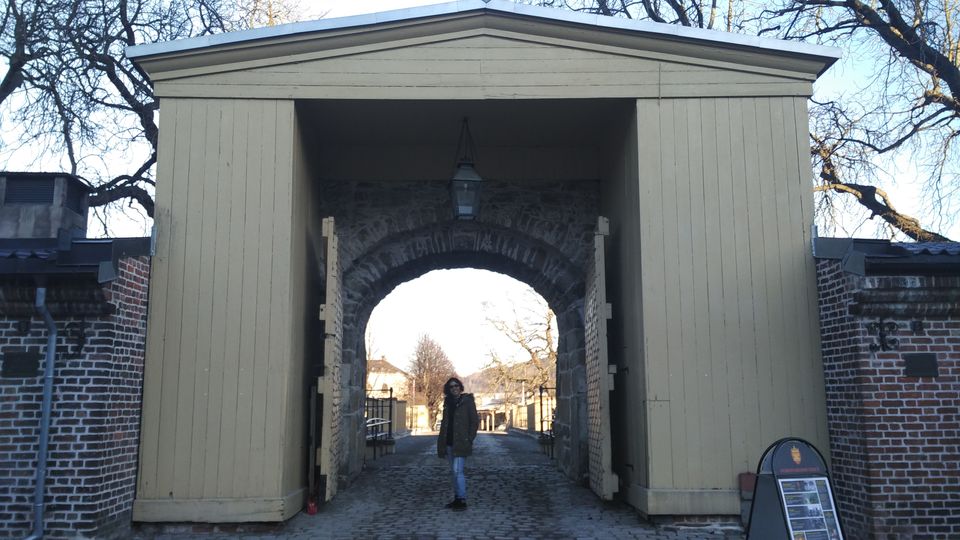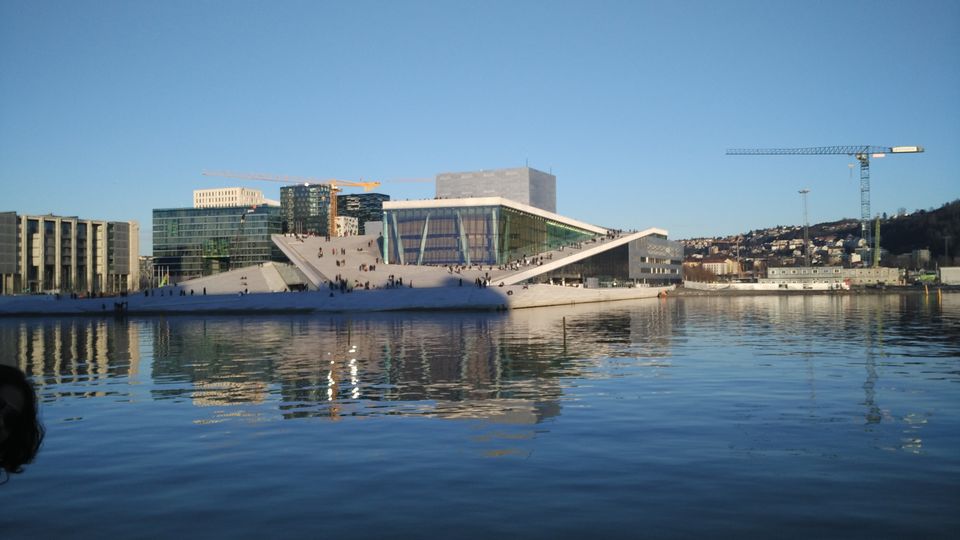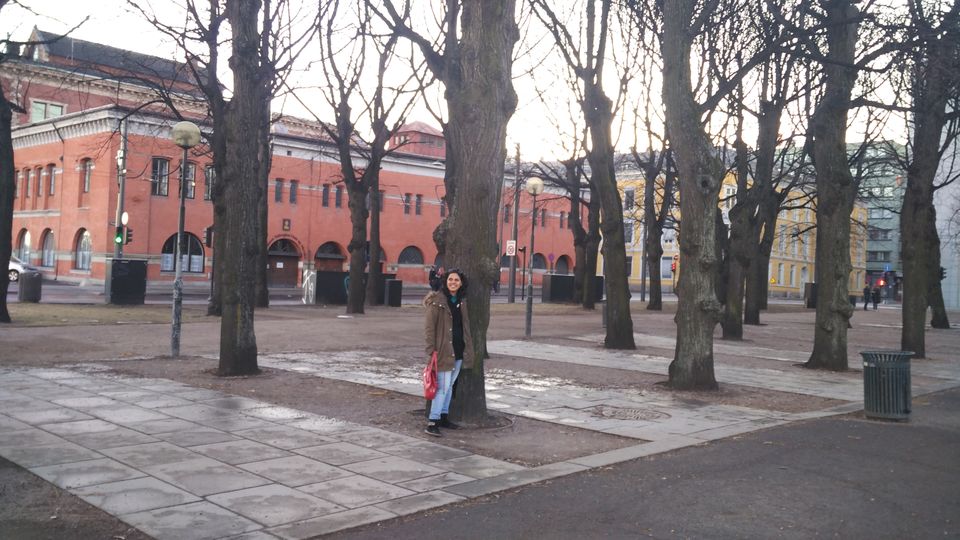 The Holiday mood had set in. We celebrated Holi in the morning and same night we were on our way to Oslo. Immigrating through Frankfurt ,we landed in Oslo at around - 12.30 PM Oslo time. Our friends couldn't buy Kronos in Tromso(due to Easter holiday). Luckily we could exchange currency at Oslo airport.
  I had booked Gardermoen Bed n Breakfast hotel. It is a 10 min drive from the airport and they provide shuttle service too(70 kronos pp) We just need to call when we land . The city bus 855 just outside the airport also drops near the hotel(stop name-Kneppelfelt,50 kr pp).It is a perfect location for one night stop.
   . We freshened up and left to explore the city. From the airport ,you need to take train to Oslo Centrum. You can buy tickets from the Kiosk(184 kr pp one way). It is a 23 minute ride to the station. All the attractions are walking distance from the station.(Exit from the Karl Johans gate)
     Oslo was just a stopover,so we had no must-do list.I simply wanted to walk through the European streets. Oslo did not disappoint us.The city has an eclectic mix of old and new architecture.Walking around the streets is fun in itself.There are lovely bars and cafes. We lost our way for a  while but then somehow managed to find our way to the Akershus fortress. It is huge and impressive. Almost half a day is needed to cover everything. It gives a good view of the city harbor. We saw one photographer and her muse ; it is definitely a perfect location for photo shoot. We spent nearly an hour . We then walked along the harborfront . Since it was a holiday we expected loads of tourist. To our surprise it was not very crowded nor was it deserted. The next attraction near to station is the Opera House.  Oslo central station itself is a pretty tourist destination. We clicked and posed till hunger struck us.
        We had our dinner at Subway and headed back. From the airport,we took the city bus back to hotel.Our bus -driver for no reason ,charged us only 50 kronos.We asked him again and he said with a smile,"It is 100kr for 2 ,but I am charging only 50kr for you both".Little joys of life.As we alighted,we thanked him.  
       I still need to learn the art of packing;I either end up packing a lot or packing less.We decided to leave a bag at hotel(we were coming back to the hotel after 3 days to fly to Nice).We repacked our bags and dumped all our beach clothes in one bag and left it at the hotel. Next morning,we were heading to Tromso to meet the rest of our group and begin the chase.Our friends were suppose to go on chase tonight,however it got cancelled due to bad weather. Hoping for a better weather in coming days,we called it a night.