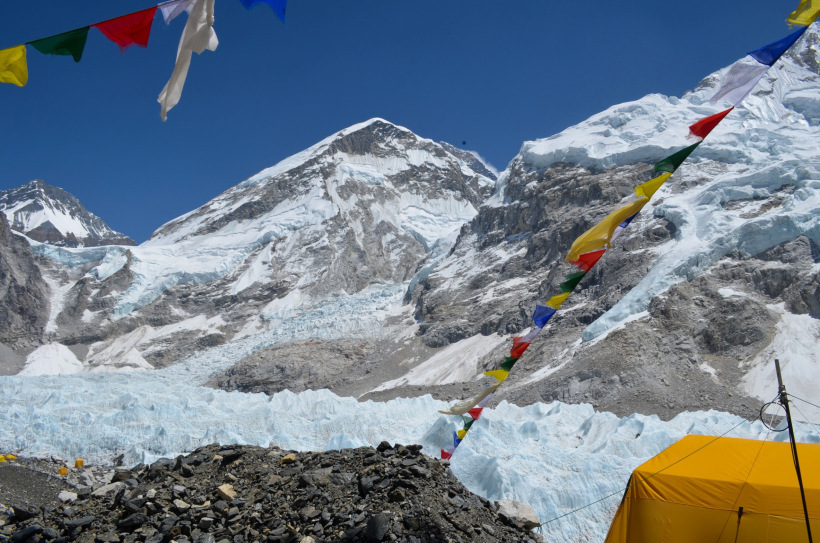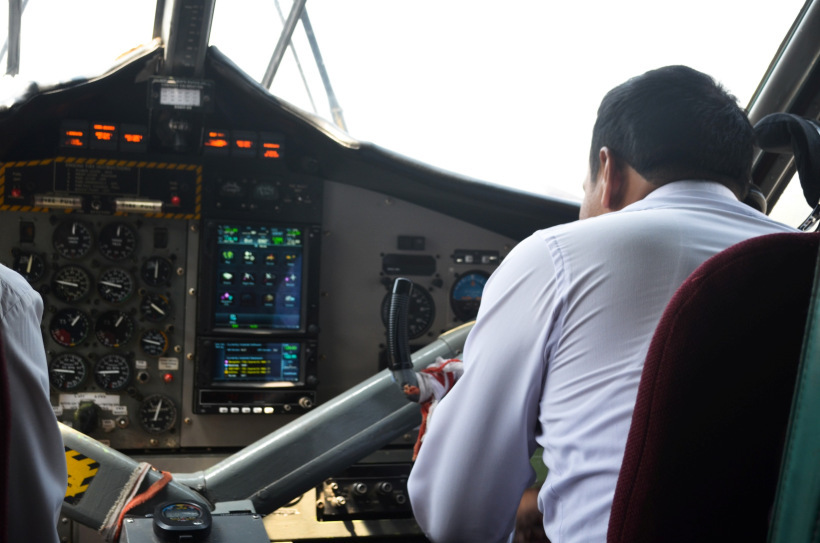 #01 The journey starts with a flight from Kathmandu to Lukla. The weather at Lukla is extremely unpredictable and volatile. I had to wait for four days to reach Lukla due to bad weather. Most of the aircrafts are 16 seater, you can literally watch the pilots controlling this complicated machinery if sitting at front row. It's preferable to sit at left side to get a glance of the Himalayas. The thrill while landing at Lukla can't be explained in words, but can only be experienced.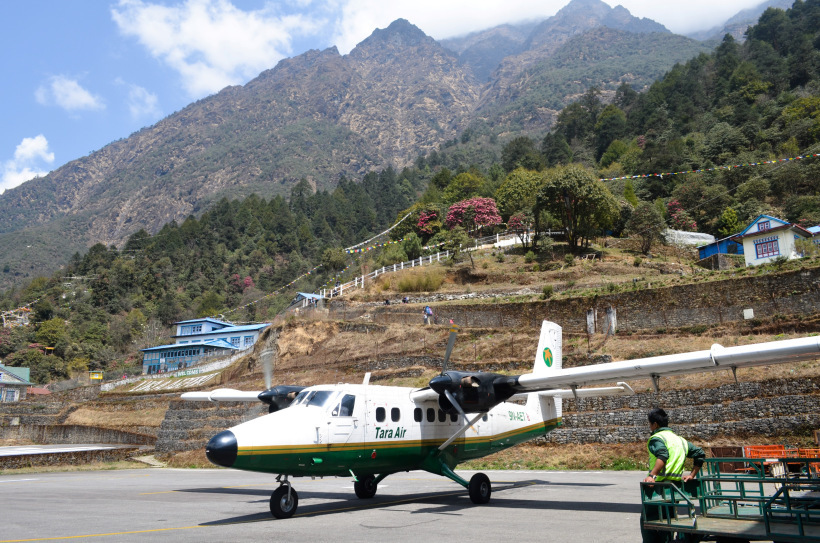 #02 Lukla Tenzing - Hillary Airport (2860 m). Lukla is one of the most dangerous and deadliest airport in the world with a very short airstrip abruptly ending to the valleys.
#03 Prayer wheels en-route Lukla - Phakding. You'll come across a few small villages and chortans during this 3 hr journey.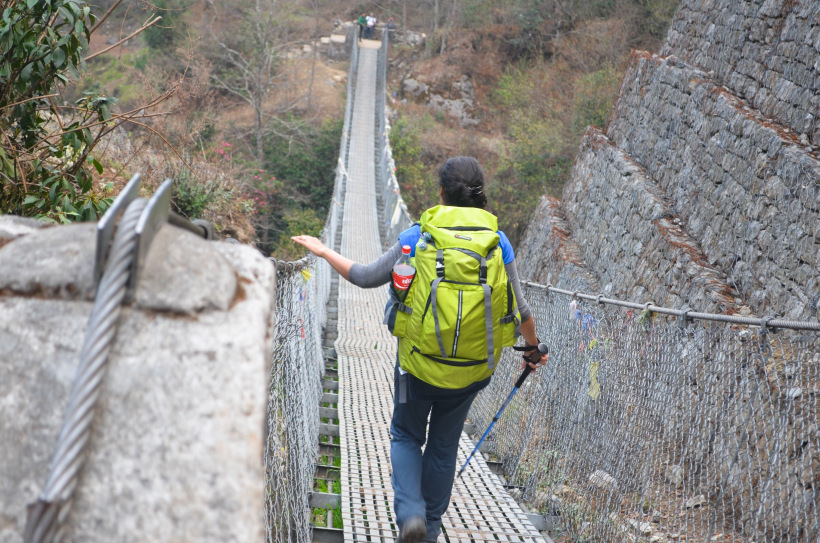 #04 A suspension bridge en-route Lukla-Phakding. There are total seven suspension bridges in EBC route.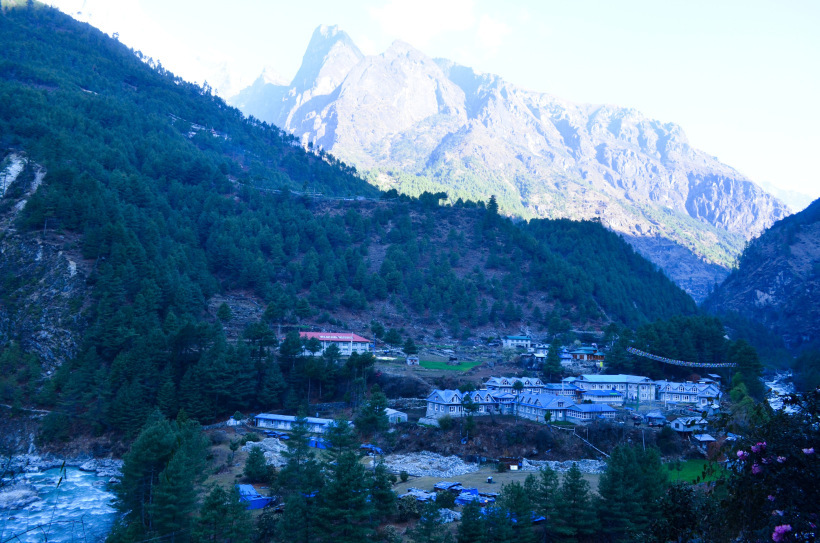 #05 Phakding (2651 m) First stop in EBC trek.
#06 A small village en-route Phakding - Namche Bazaar. This is the toughest of all with steep ascent most of the route.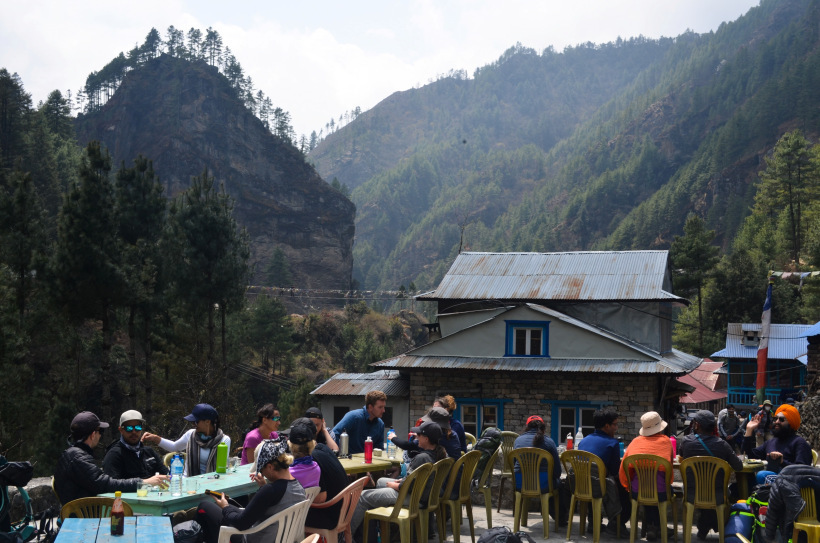 #07 Lunch point ! EBC route is extremely commercialized with tea-houses, lodges and restaurants throughout the way. Dal-bhat is one of the most common food item. Wi-fi is available at most of these restaurants on chargeable basis.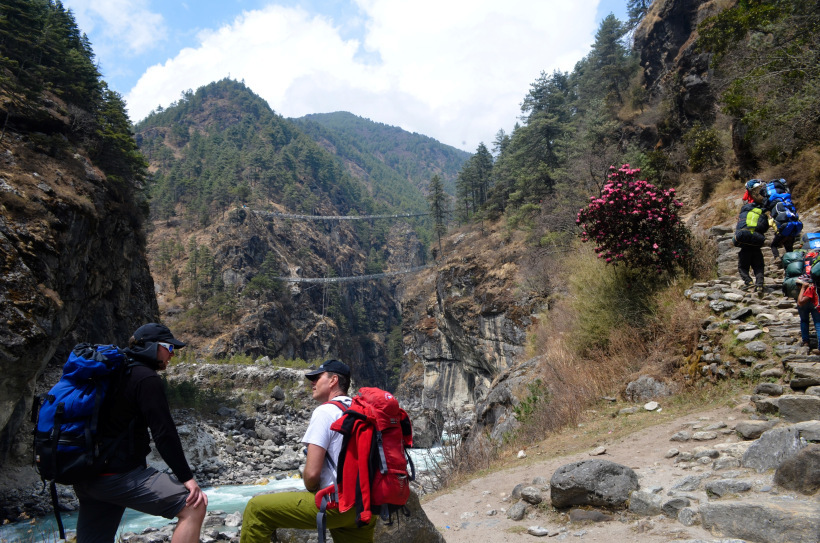 #08 After this point, there is steep ascent till Namche Bazaar. You need to move onto the next mountain through the upper suspension bridge. Crossing the bridge was an amazing experience in itself.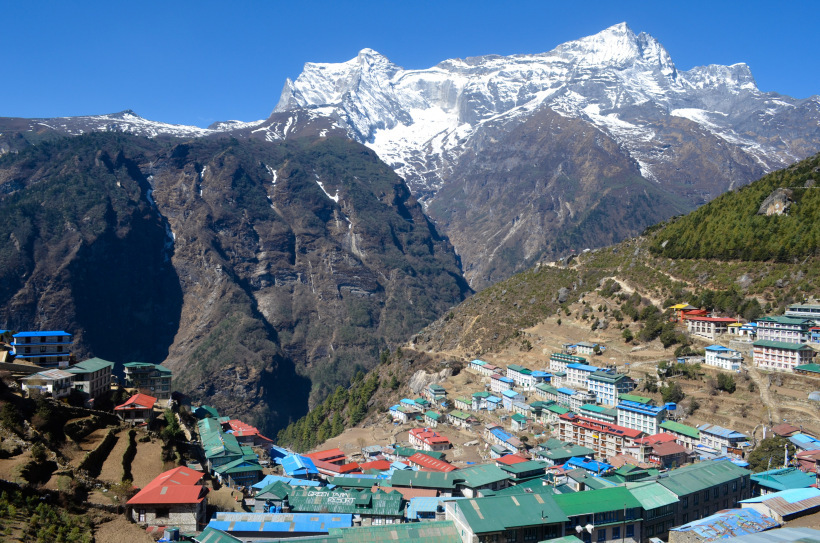 #09 Namche Bazaar (3438 m), second stop in EBC trek. Most of the trekkers stay here one day for acclimatization.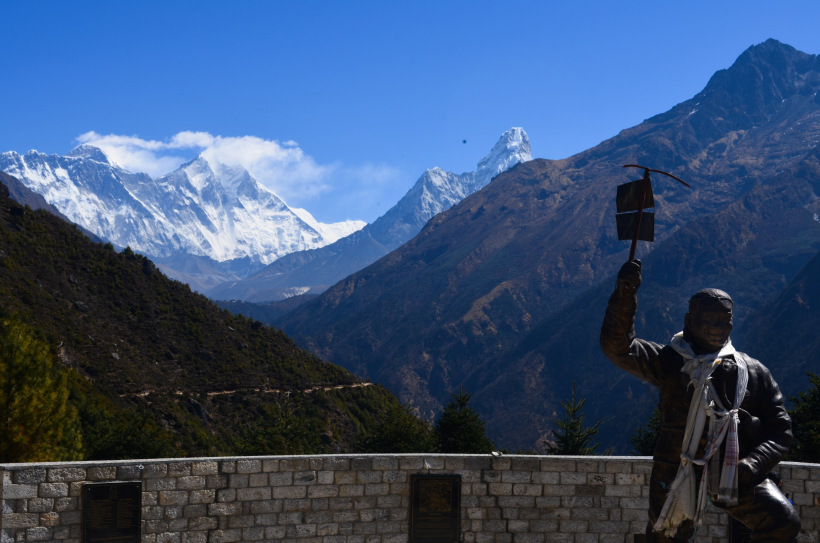 #10 First glimpse of Mt. Everest and Ama Dablam. Trekkers climb till Everest view lodge for a better view.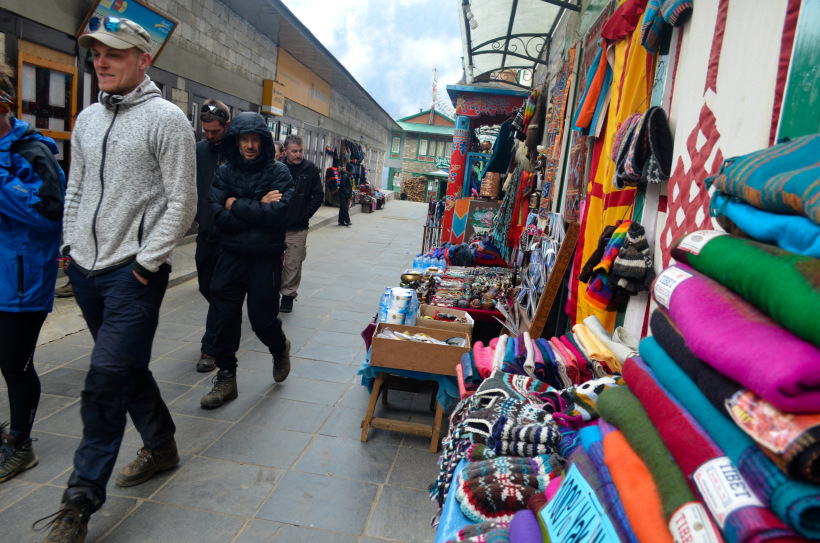 #11 Namche Bazaar market. This is the last major market in EBC route. All trekking gears can be found here, but with a higher price tag.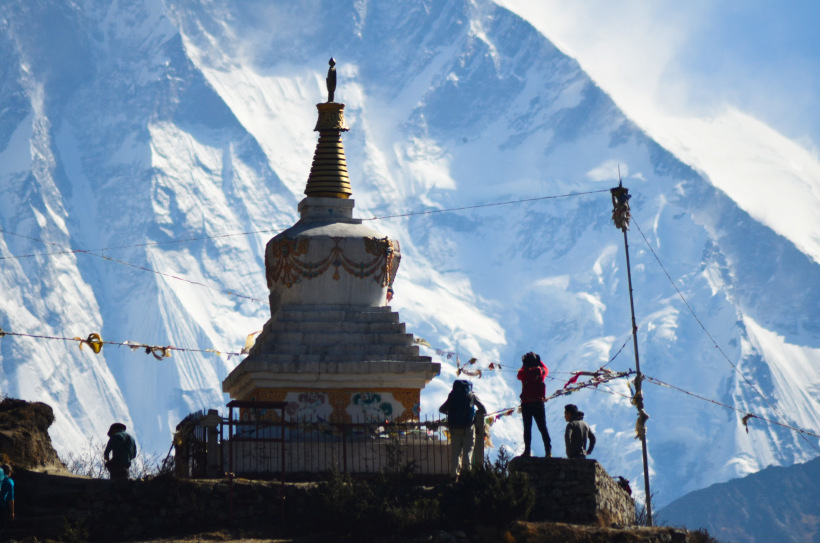 #12 A Chortan en-route Namche Bazaar - Tengbonche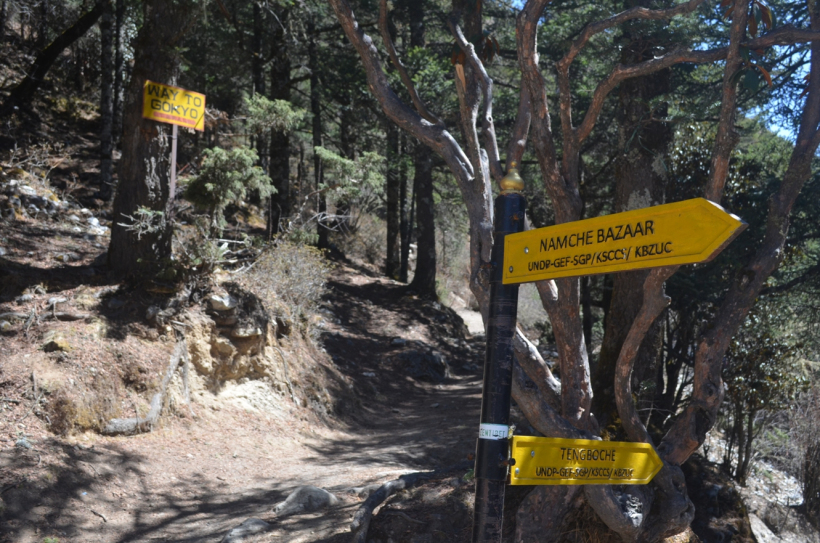 #13 The Split ! One to Gokyo-Ri and the other to Tengbonche. EBC through Gokyo-Ri is a more difficult, but scenic trek.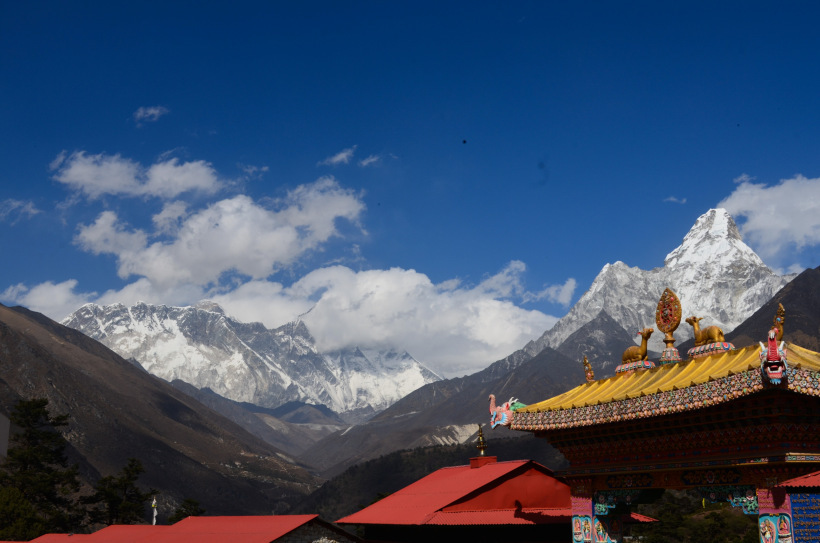 #14 Tengbonche (3870 m), third stop in EBC trek. There is a monastery of Lord Rinpoche. To the right, there is a small hike to get a better view.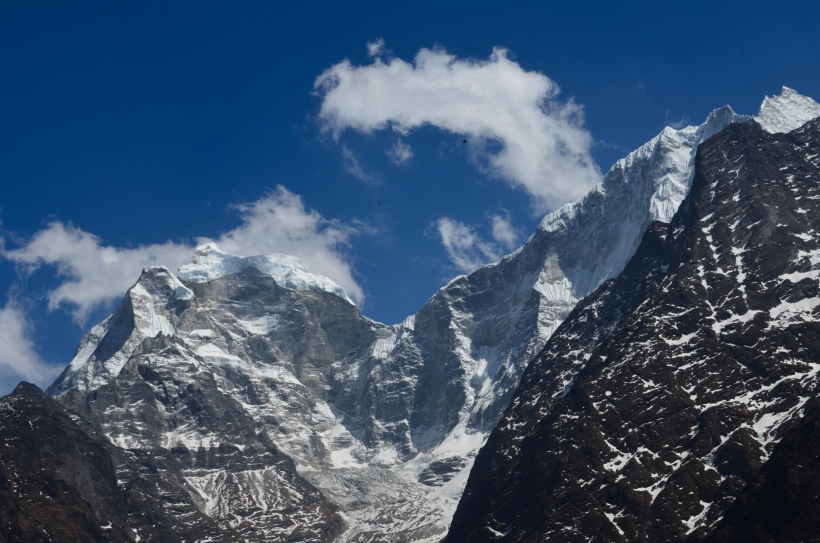 #15 View from Tengbonche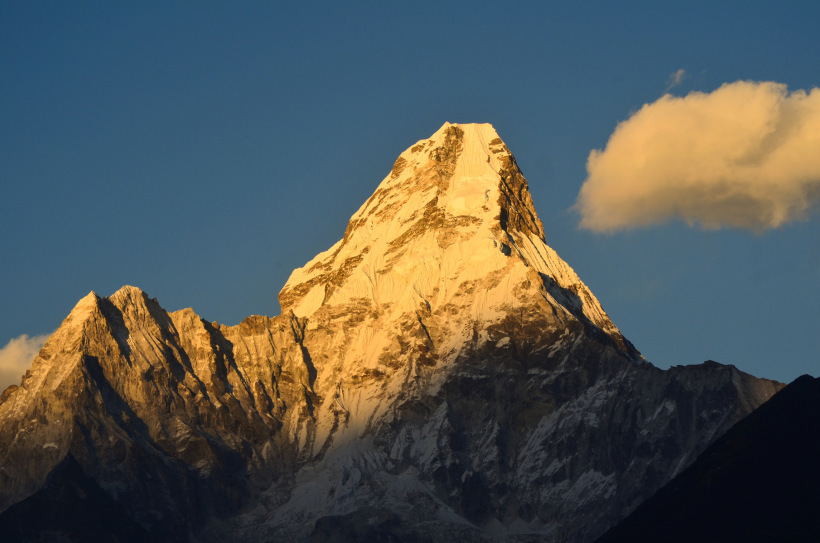 #16 Sun-set view of Ama Dablam(6812 m). Though it is around 2000m shorter than Mt. Everest, but it is lot more difficult to climb due to its steep ascent and treacherous trail.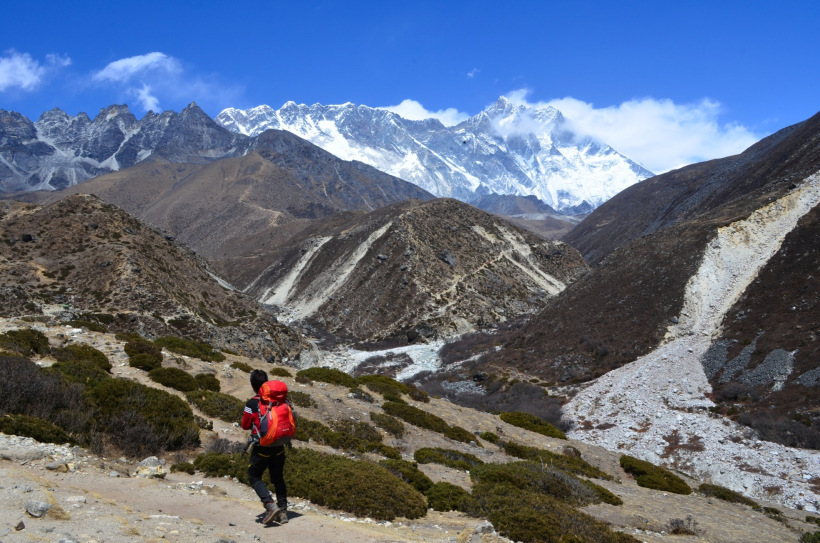 #17 The landscape takes a drastic change after Somaroi and the height of trees get reduced to shrubs. It looks like green patches.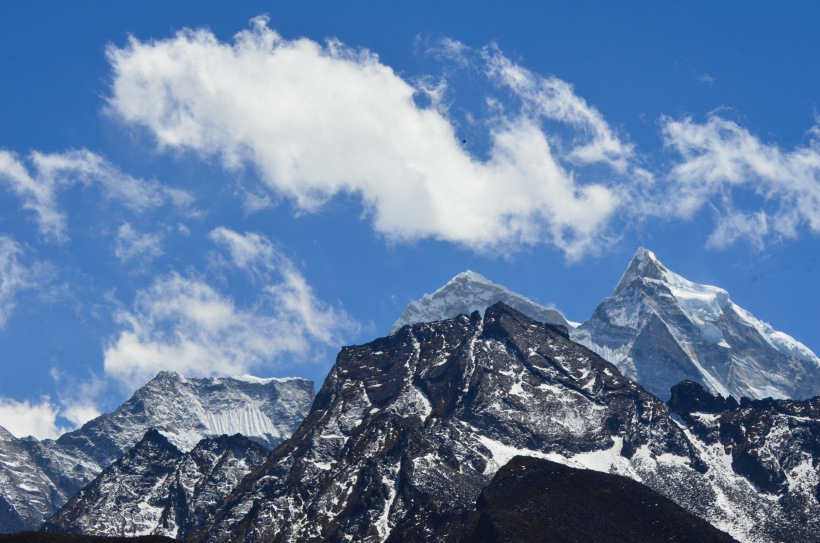 #18 A mesmerizing view en-route Tengbonche - Dingboche.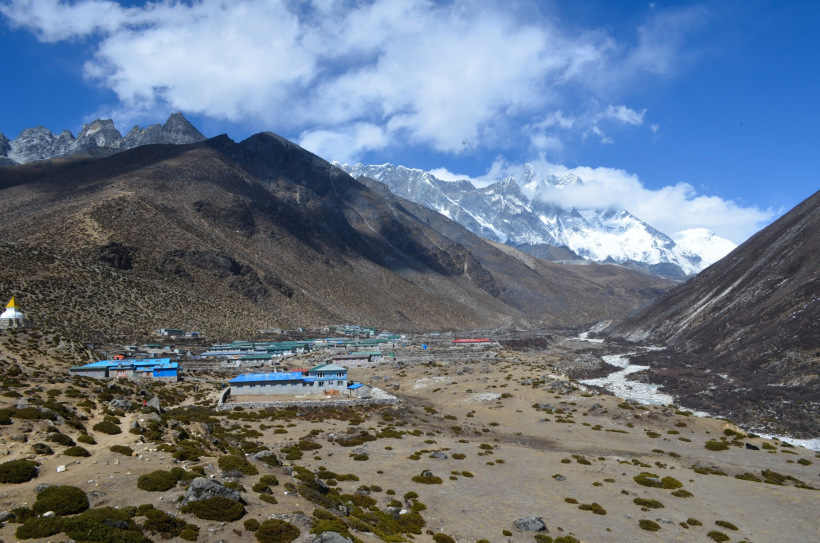 #19 Dingboche (4360 m), fourth stop in EBC trek. Most trekkers stay here one day for acclimatization and either hike till Nagarjuna Peak or till Ama Dablam base camp.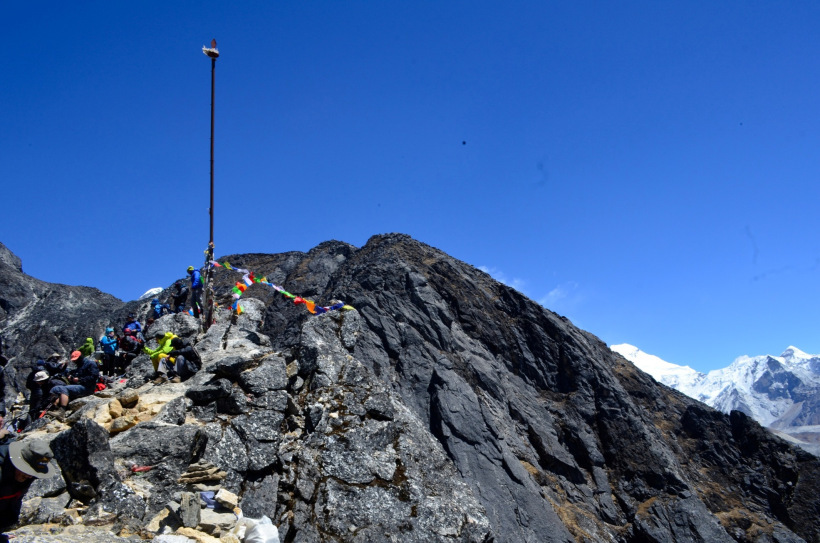 #20 Nagarjuna Peak (5088 m) This is a 2.5 hr hike from Dingboche. Ama dablam, Lhotse, Peak 38 can be seen from here.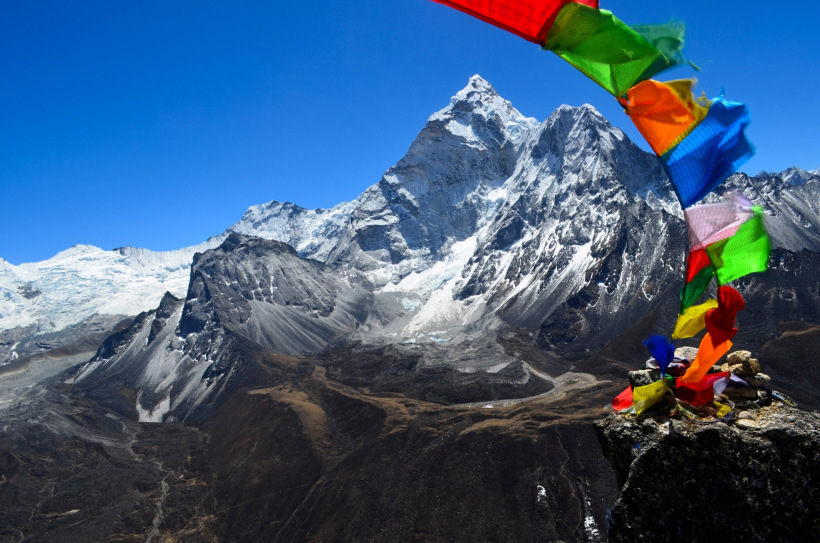 #21 View of Ama Dablam from Nagarjuna Peak.
#22 Valley to the left (way to Pheriche) en-route Dingboche - Lobuche.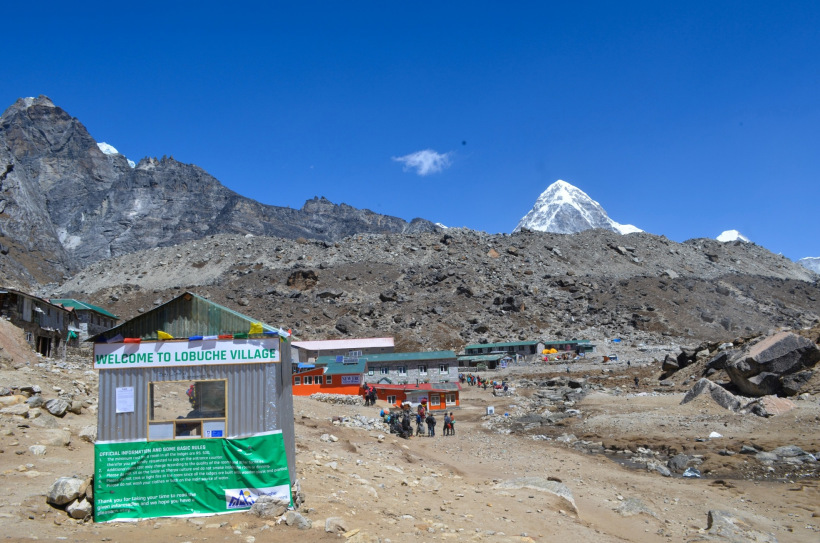 #23 Lobuche (4940 m), fifth stop in EBC trek. Mt. Pumouri can be seen in the background.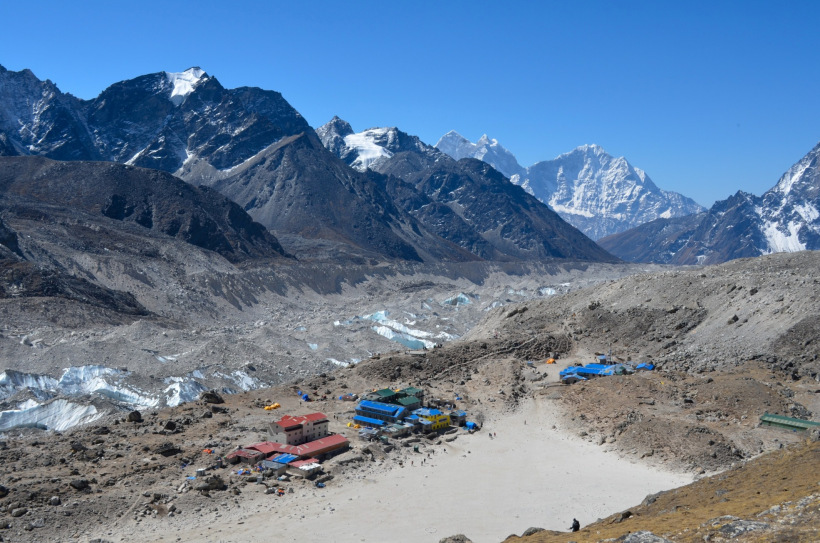 #24 Gorakshep (5170 m), the last stop in EBC trek. The no. of lodges is very limited here.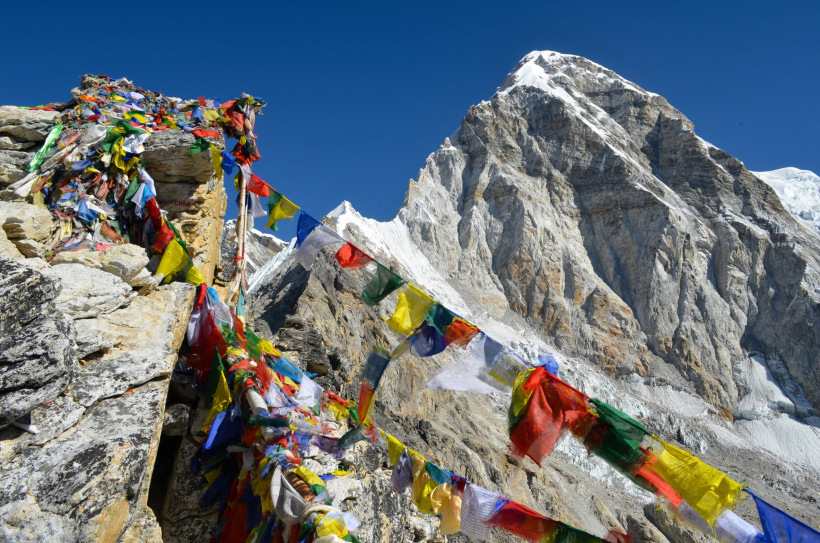 #25 Kala pathar (5545 m), a 2 hr hike from Gorakshep. It's around 700 ft higher in altitude than EBC. The route is extremely steep, rocky and windy. One can see the best view of Mt. Everest, EBC, Everest summit last trail, Lhotse and Mt. Pumouri from its peak on a clear sunny day.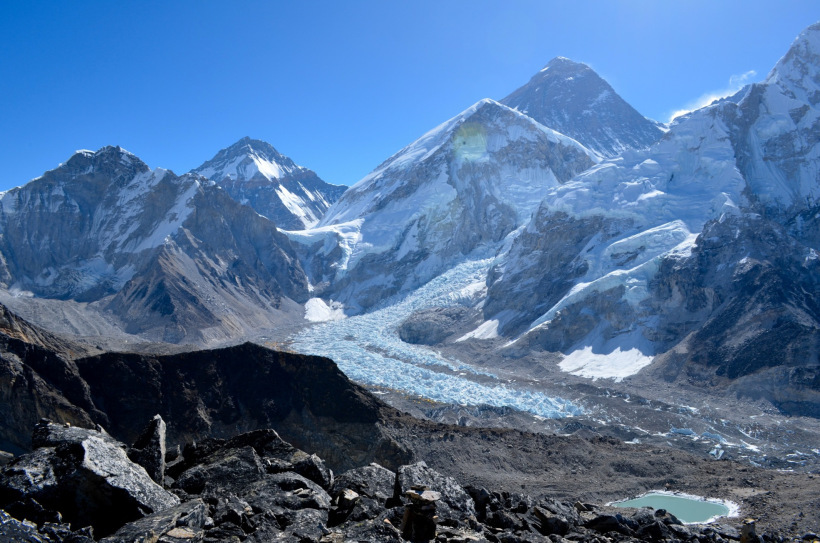 #26 View of Everest Base camp, Mt. Everest, Khumbu Glacier from Kala Patthar peak.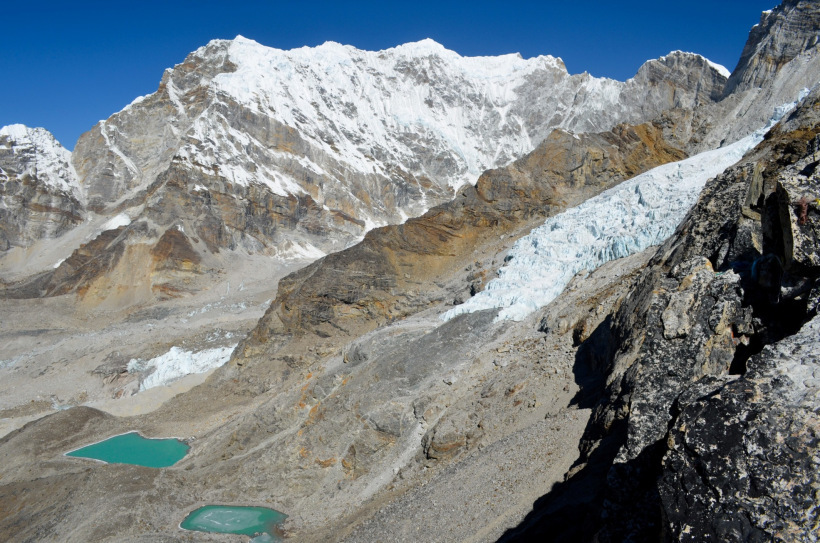 #27 South-side view from Kala Patthar peak.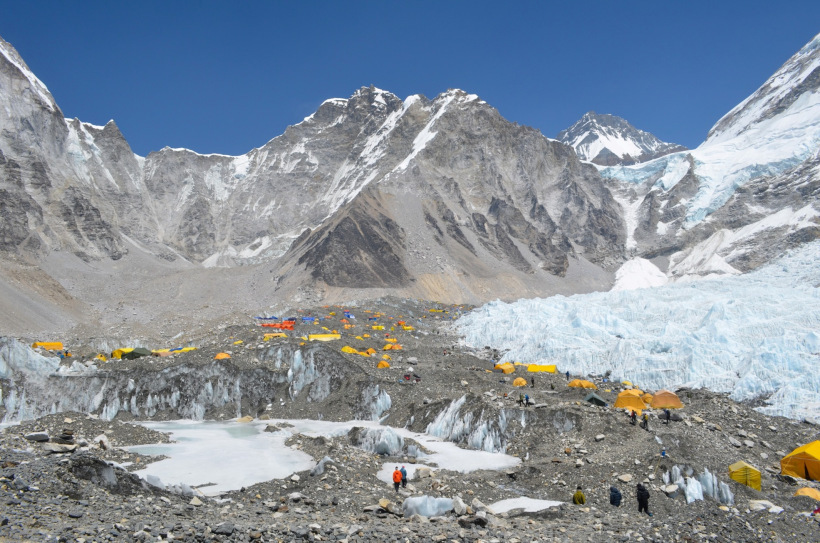 #28 Everest Base Camp (5364 m), the Final Destination.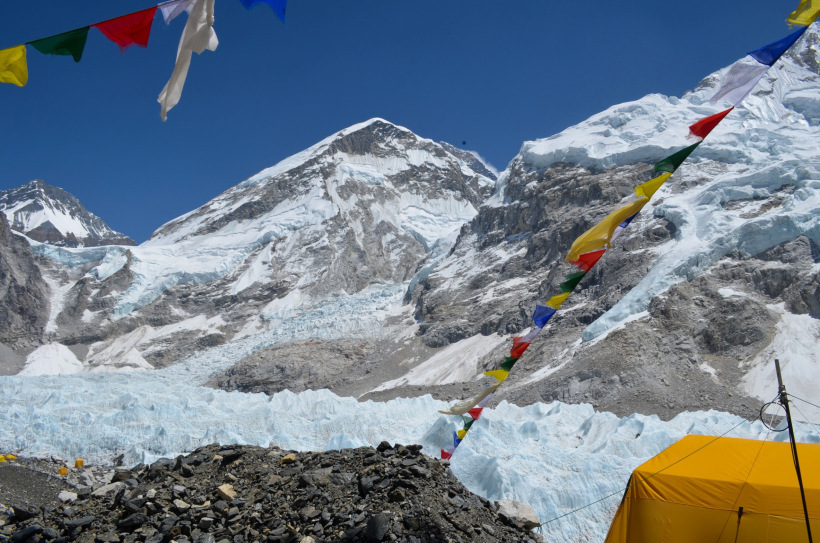 #29 A close-look of Everest base camp and Khumbu glacier.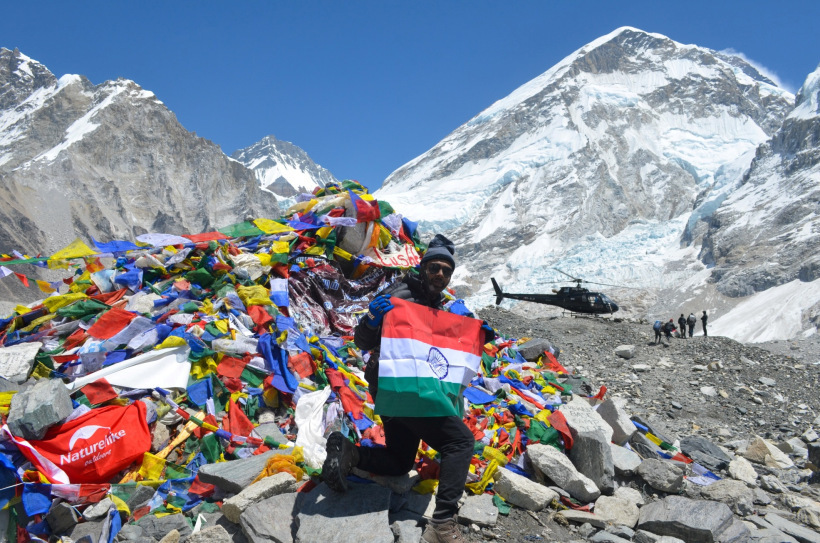 #30 The prayer flags, the devotee and the mountain (EBC). Smell of accomplishment and sweetness of satisfaction was in the air.