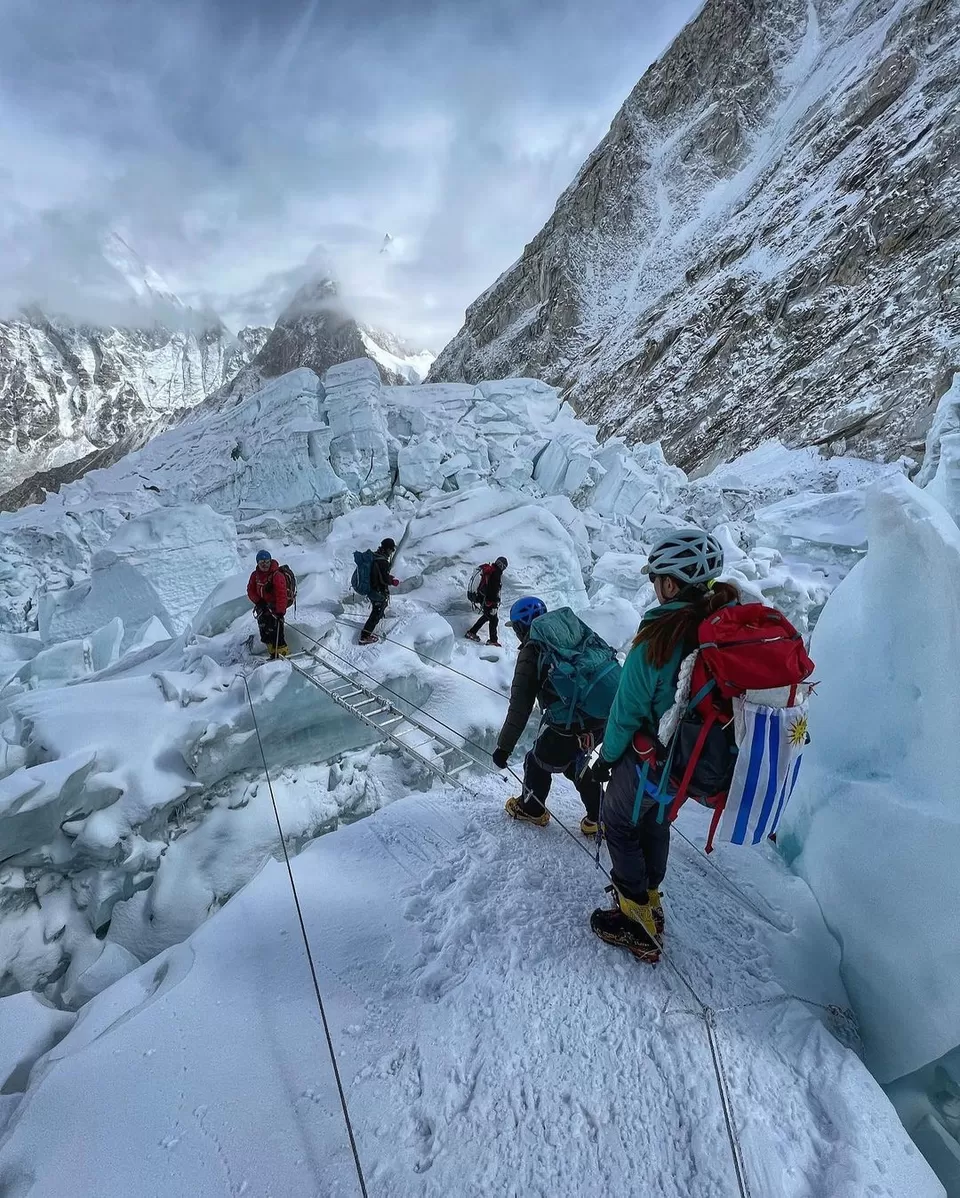 Mount Everest, also known as Sagarmatha in Nepali and Chomolungma in Tibetan, straddles the Nepal-Tibet border at the crest of the Himalayan Mountain range. Climbing the world's tallest mountain has evolved dramatically in the years since human beings first reached the summit in 1953.
Hundreds of mountaineers now complete the feat each year, thanks to advances in knowledge, technology, and the considerable infrastructure provided by professionally guided expeditions, which create a true highway up the mountain for those willing to accept both the hazards and the high cost. Here's a look at all the Indians who have made it to the world's highest peak in 2022.
Piyali Basak: Scaled Mt. Everest almost without supplementary oxygen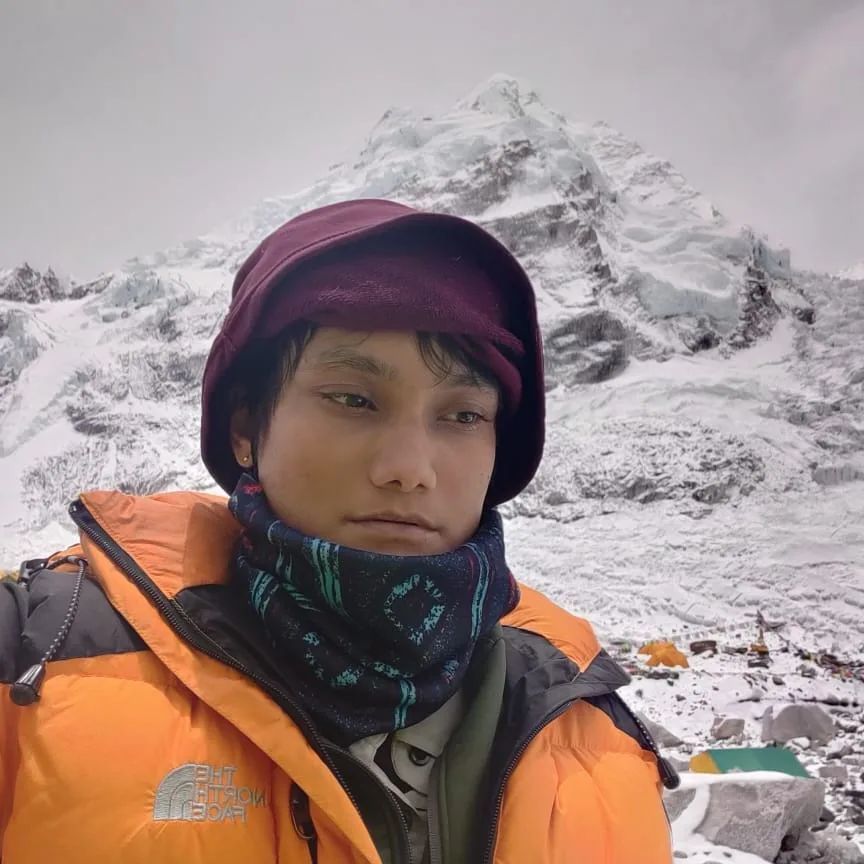 Piyali Basak, a 31-year-old primary school teacher in the Hooghly district of West Bengal, had achieved her dream after hundreds of people across Bengal joined hands to raise funds for her summit through crowdfunding for over a month. On her climb to Everest, she took the help of an oxygen cylinder for the last stretch, after she crossed 8,540m. So, her journey to the highest peak was almost without the help of supplemental oxygen. Piyali was also the first woman to climb Mt. Dhaulagiri last October without supplemental oxygen; and, within seven months, she has added another feather to her cap by climbing the herculean Everest.
Prakriti Varshney: The First Indian Vegan Woman to reach the top
Prakriti Varshney became the first vegan Indian woman to climb Mount Everest at the age of 26. She took just five days to reach the summit after setting out from Everest Base Camp on May 7. After learning about the environmental impact of the dairy business, the freelance graphic and fashion designer became vegan over five years ago. Varshney became the second Indian woman to climb Nepal's Mount Ama Dablam in November. It inspired her to move on to Everest because it is considered one of the world's most technically difficult mountains. She made the journey with vegan mittens and winterwear, despite heavy snowfall and avalanches.
Baljeet Kaur: The first Indian to summit four 8,000 m peaks in 25 days back-to-back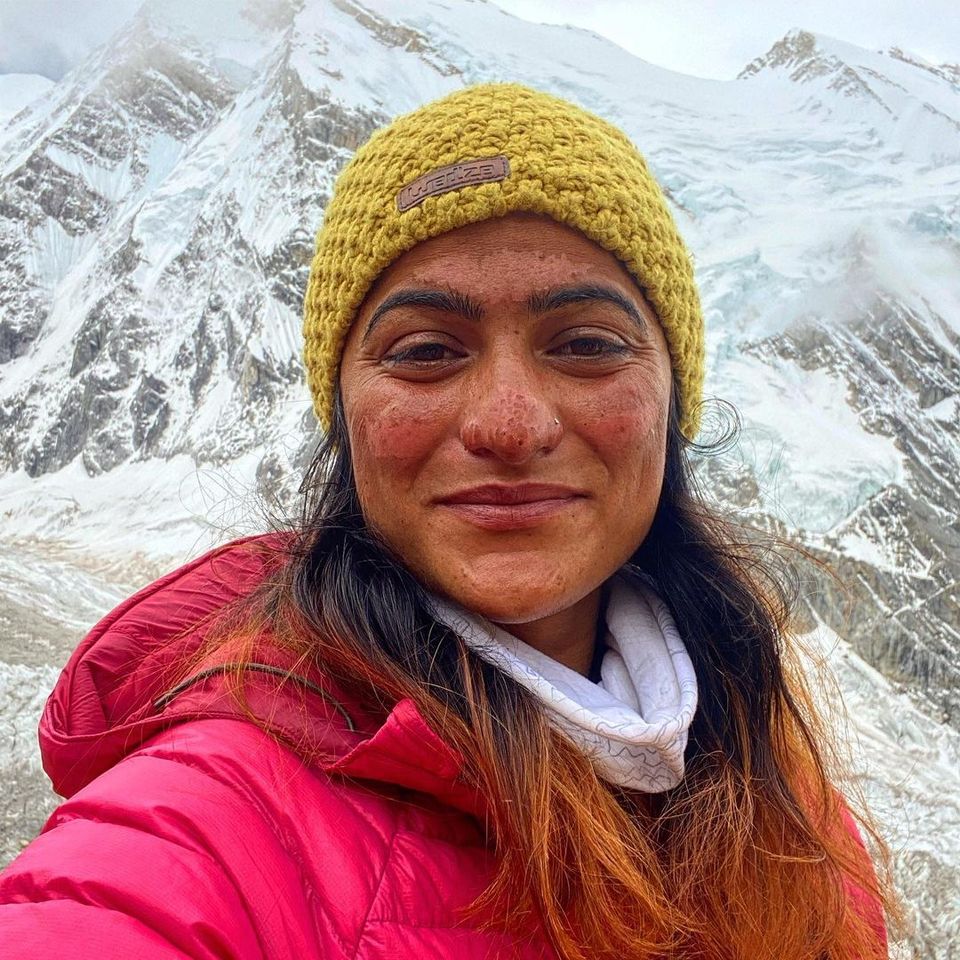 Baljeet Kaur, the 27-year-old climber from Himachal Pradesh, became the first Indian mountaineer to scale four 8,000-metre peaks in less than a month. On 22nd May, she completed the Everest-Lhotse traverse and the next day climbed Mt Lhotse, the fourth-highest mountain in the world at 8,516m. Before that Kaur had scaled two more 8000-ers in Nepal—Mt Annapurna on 28 April and Mt Kanchenjunga on 12 May. She believed that beauty begins the moment you decide to be yourself.
Dr. Hemant Lalitchandra Leuva and Dr. Surbhiben Leuva: India's first doctor couple to scale Mount Everest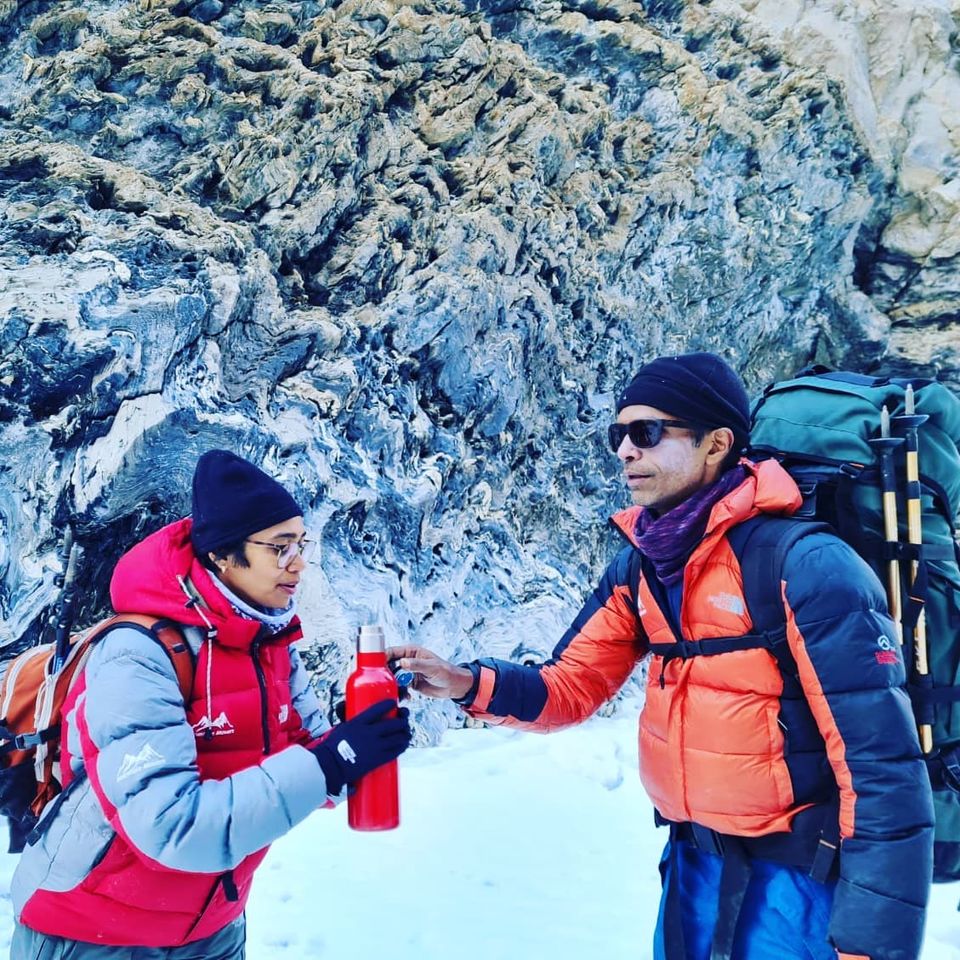 Hemant is a professor of surgery at NHL Municipal Medical College and his wife works as a chief medical officer with Gujarat Vidyapith. This surgeon couple from Gujarat scripted history on 13th May 2022 by becoming the first Indian doctor couple to climb Mount Everest. They reached the world's highest point with a message to save the environment. Among other peaks, the couple has summited Mt Manaslu. In preparation for their trek to Everest, the two climbed and descended stairs for four hours every day with weights.
Sunil Nataraj: Who proved that age is just a number for adventure lovers
49-year-old Sunil Nataraj achieves his aim of scaling the world's highest mountain on May 15 after four days of extreme human endurance. It all started for Nataraj, a technologist by profession and a mountaineer at heart when he missed a flight to get a bird's eye view of the peak in 2011. He soon began to fantasise about what it would be like to stand atop the peak and gaze out over the world. Natraj has been training in Bengaluru and Kathmandu since 2019. He was unable to enroll in any mountaineering schools due to his age, but this did not deter him. He began training with a sherpa in Nepal last year, which includes cardio exercises in the gym, 400-600 km marathons in a short amount of time, and cycling 600 kilometers in 36 hours.
Kasturi Savekar: The youngest woman to summit Annapurna-1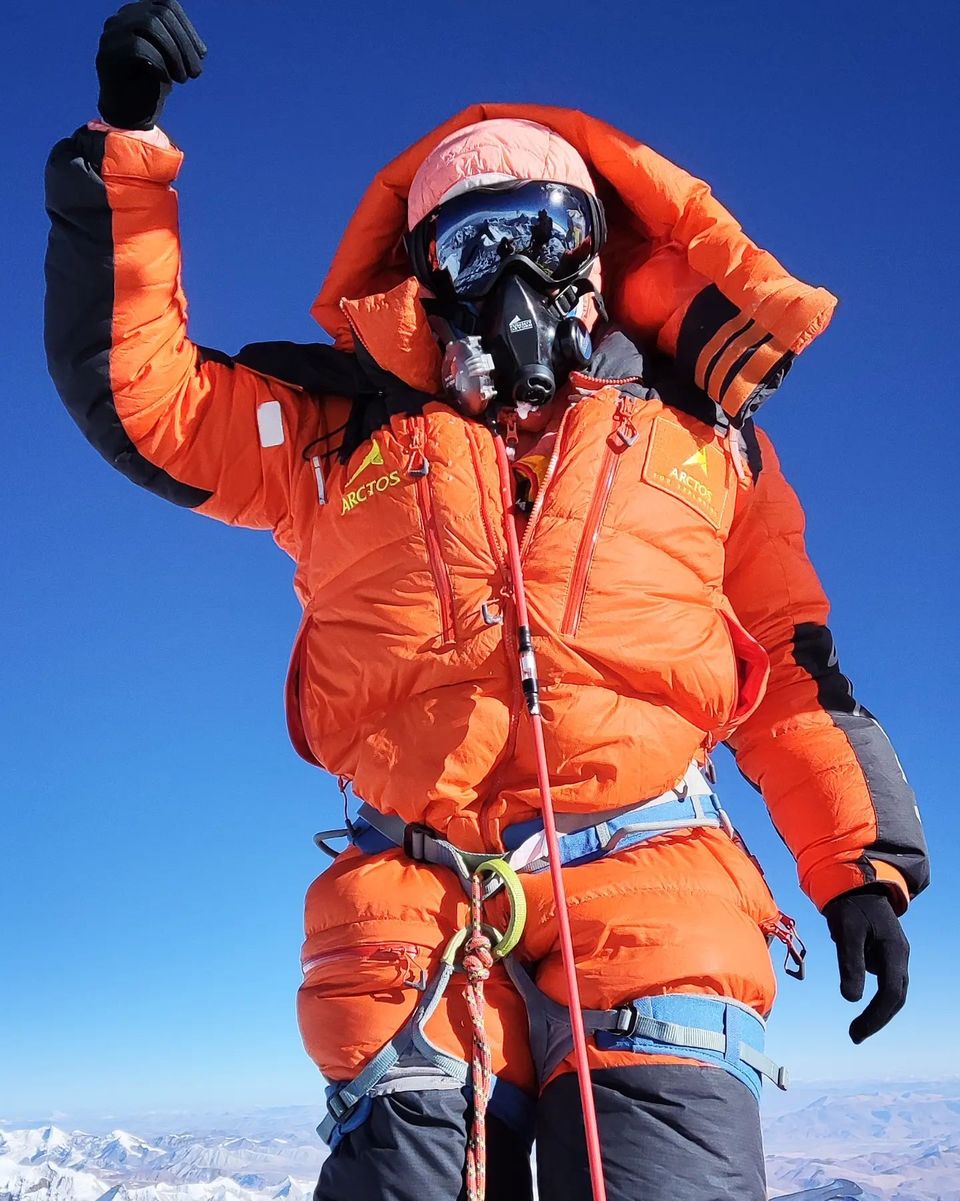 On 14 May, 20-year-old Kolhapuri girl Kasturi Savekar successfully scaled Mt Everest. She became the first person from Kolhapur to achieve this feat. However, this was not her first accomplishment in the last month. Savekar had also broken records by becoming the youngest woman to summit Mt Annapurna-1, one of the most dangerous climbs with a high death rate. Kasturi got inclined towards mountaineering from childhood itself when she started trekking into Sahyadri mountain ranges along with her father. At 20, Savekar has climbed three 8,000m-plus mountains, including Mt Manaslu.
Padamati Anvitha Reddy: Whose dream is to climb all the seven world's highest mountain peaks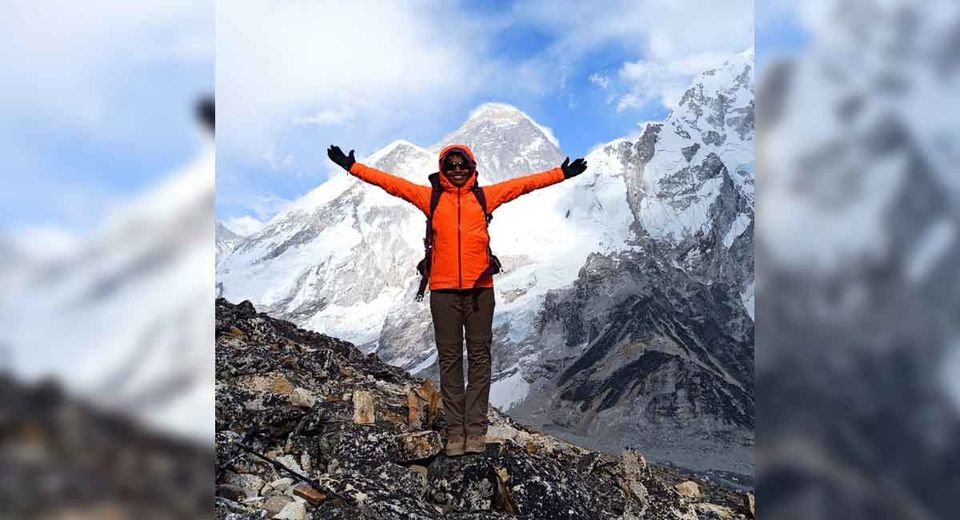 Telangana's pride and ace mountaineer Anvitha Reddy Padamati added another feather to her cap by climbing Mt Everest. On May 12, 2022, she set out from the base camp for the summit of Mount Everest. After passing through four camps at differing altitudes, she and her Sherpa guide set out from Camp-4 on the night of May 15, 2022. Her dream came true when she reached the summit of Mt Everest at 9.30 a.m. on May 16, 2022. The 24-year-old MBA Graduate, Anvitha Reddy hails from a humble middle-class family in Bhongir. Before her Everest climb, Reddy has scaled Mt Elbrus in December 2021, Mt Khadey, Ladakh in February 2021, and Mt Kilimanjaro in January 2021.
Nitish Dahiya: Who has also conquered Mt. Kilimanjaro twice in a span of four days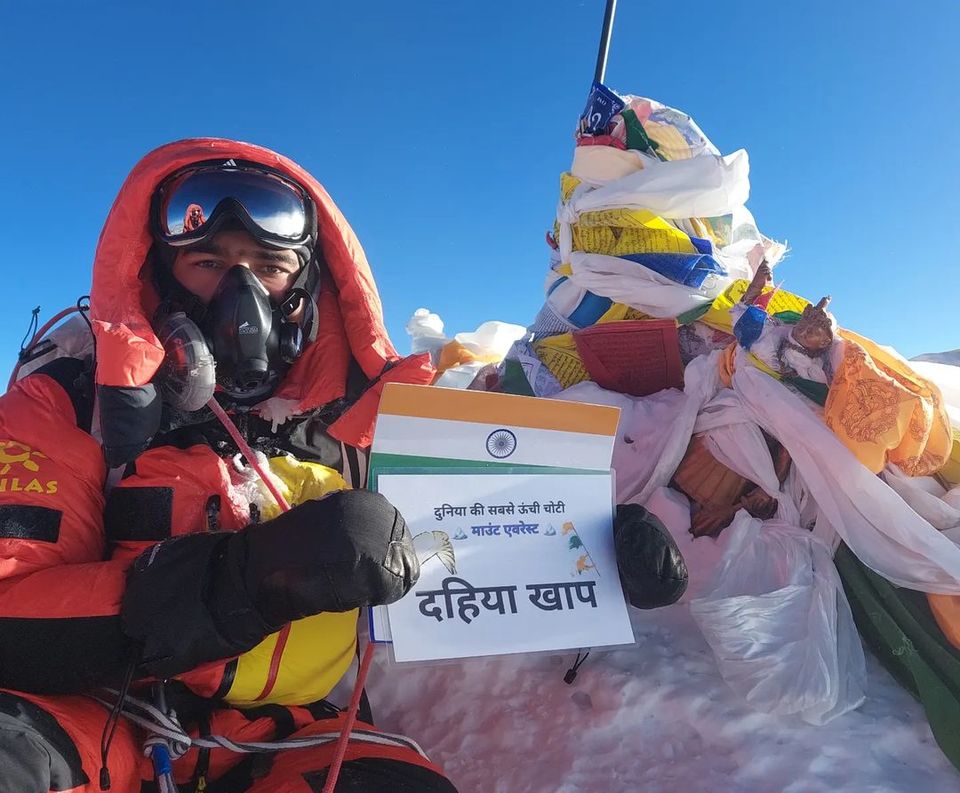 On May 20, Nitish Dahiya of Matindu village in Haryana reached the summit of Mt Everest. Aside from Mt Everest, he has also climbed Mt Kilimanjaro, Africa's highest peak, twice in just four days.
Rhythm Mamania: The youngest Indian girl to reach Everest Base camp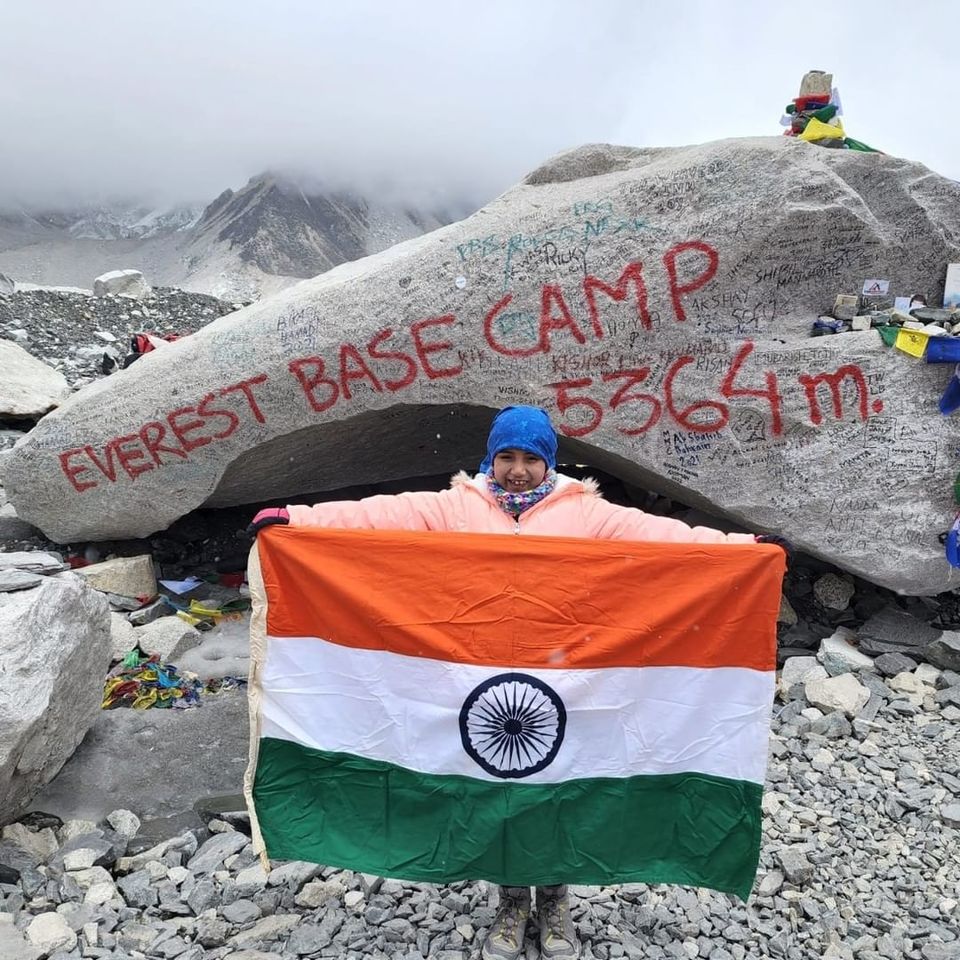 Rhythm Mamania, a 10-year-old skater from Mumbai, has made history by being one of the youngest Indian mountaineers to reach Everest base camp. The national-level artistic skater completed the trek in 11 days. Despite extreme weather conditions like hailstorms, heavy snowfall, and temperatures as low as -10 degrees celsius, Rhythm along with her parents trekked for eight-nine hours on average per day to complete the trek.
SVN Suresh Babu: The fastest solo trekker to reach Everest Base camp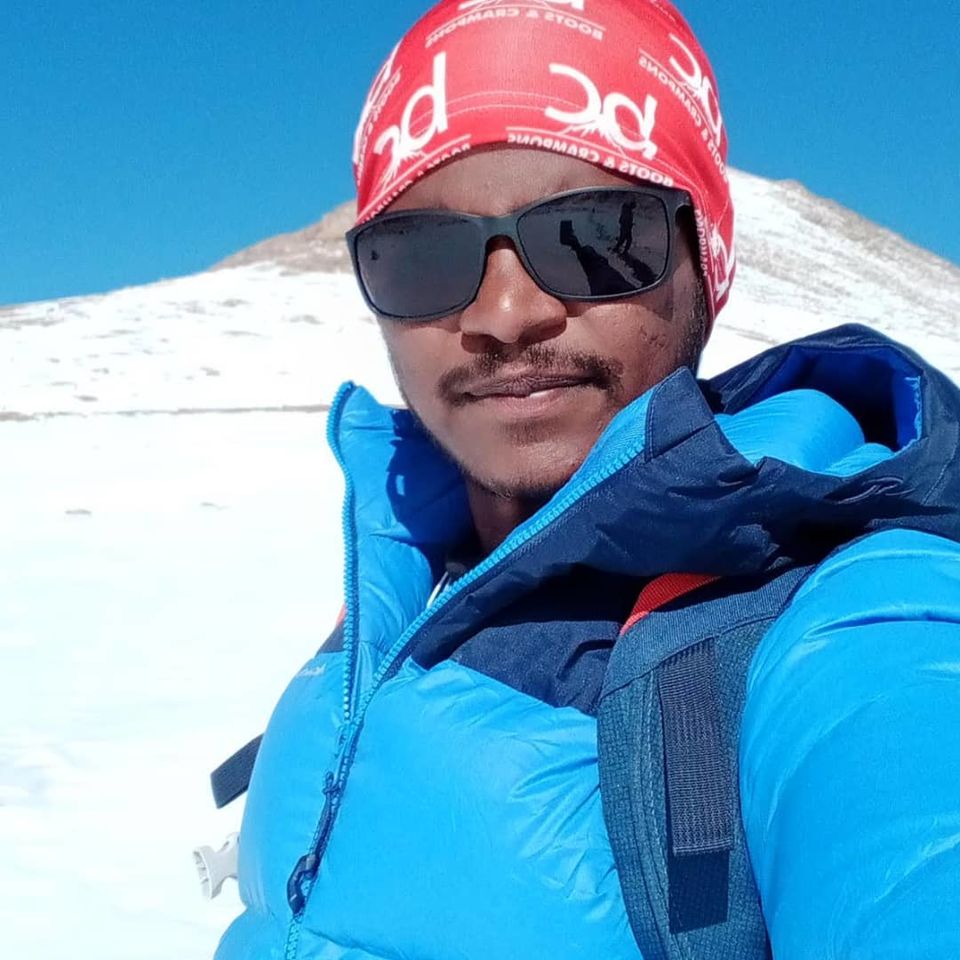 SVN Suresh Babu, a mountaineer from Visakhapatnam, made history by becoming the fastest solo trekker to reach Mount Everest base camp in just four days. He is the first Indian to reach the summit in such a short period, reaching a height of 5,364 meters above sea level. He began his solo marathon in Lukla, Nepal, and finished it at base camp, a journey that usually takes 15-20 days. He reached this goal by walking for over 10 hours a day in extreme weather, with temperatures as low as -20 degrees Celsius. Over the last three years, he has prepared for this walk by doing regular high-intensity exercises and trekking in the Eastern Ghats.
So, it is very clear that despite the risks, Everest draws hundreds of mountaineers from around the world to its slopes each year. These names will undoubtedly excite those who are fascinated by tales of conquering this formidable peak or who have ever dreamed of climbing Mount Everest themselves.
Think we missed out on something? Tell us about it in the comments below. Or write about it here on Tripoto and earn Tripoto Credits!