Indore, an influential city in the west-central of India, with beautiful parks, palaces, temples, and great street food this smart city paved it's path to the cleanest city of India. Indore is known for the 7-story Rajwada Palace and the Lal Baag Palace, which date back to Indore's 19th-century Holkar dynasty. Holkar dynasty played a major role in the history of Indore. Indore region was granted as a reward to Malhar Rao Holkar, founder of the dynasty by the Peshwas.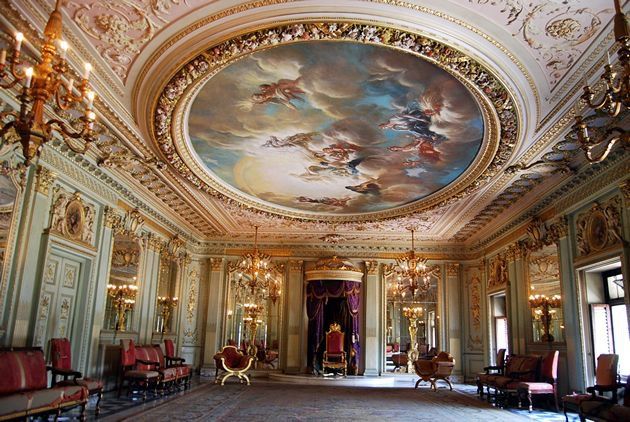 Rao Nandlal Chaudhary, founder of the city, named it as 'Indrapur' after Lord Indra, the deity of Indreshwar temple. During the Maratha regime, the city was renamed 'Indur', which the local Marathi community continues to use. It was later Anglicised to 'Indore' during the British era.
The largest and densely populated city in central India is popular for its history, monuments, food, lifestyle and bazaars.
Accessibility:
Indore is well connected to other major cities of the country via regular buses, scheduled trains (Indore Junction railway station) and back to back Flights (Devi Ahilya Bai Holkar Airport, Indore).
Accommodation:
You can Find homes in Indore on Airbnb (an online marketplace and hospitality service, enabling you to rent short-term lodging including vacation rentals, apartment rentals, home stays, hostel beds, or hotel rooms).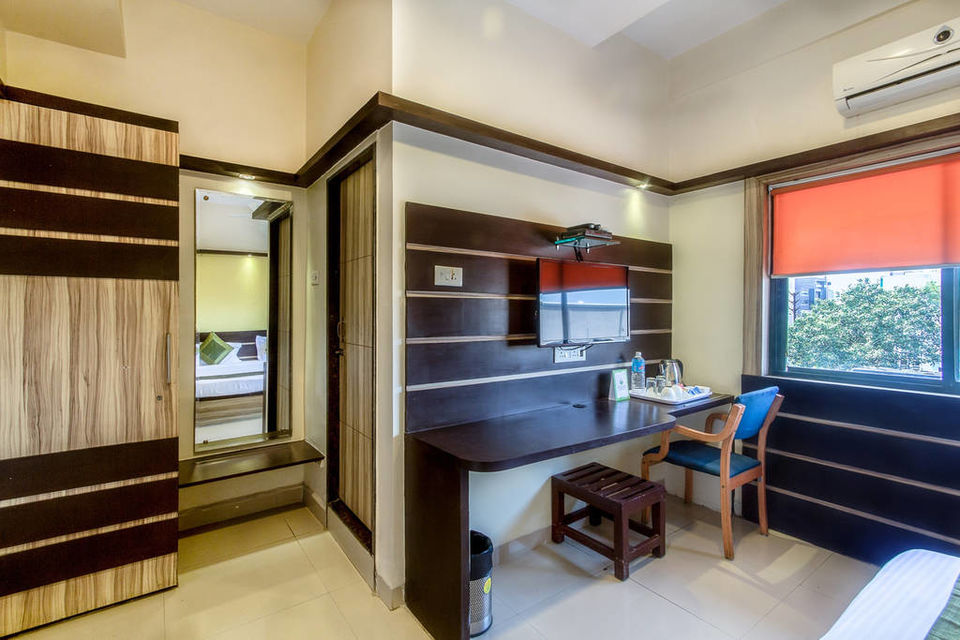 Food:
Jalebi - Poha
An incredible combination Jalebi - Poha is a very popular breakfast dish among the citizens of Indore. If in Indore, one should never miss on this salty-sweety breakfast combo.
Cost For Two: Rs 100 (approx.)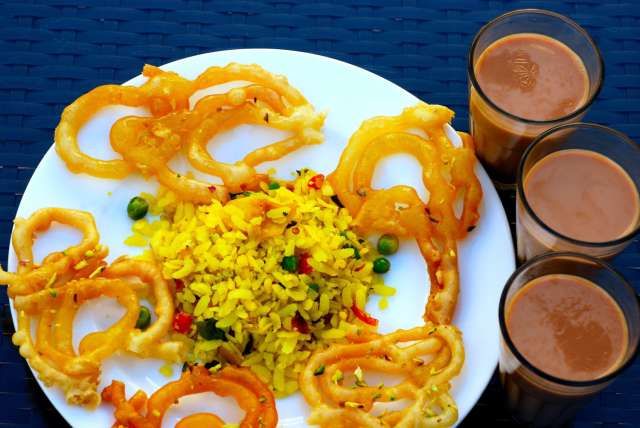 Khatta Samosa
Have you ever heard of a tangy samosa? IF no, then its time to pamper your taste buds with the samosas that taste really different, called khatta samosa, served with an authentic chutneys on the side, which helps add a bit of sweetness to the tanginess. The most delicious Khatta Samosas can be had at Swadisht Samosa Corner in Sarafa Bazaar.
Cost For Two: Rs 50 (approx.)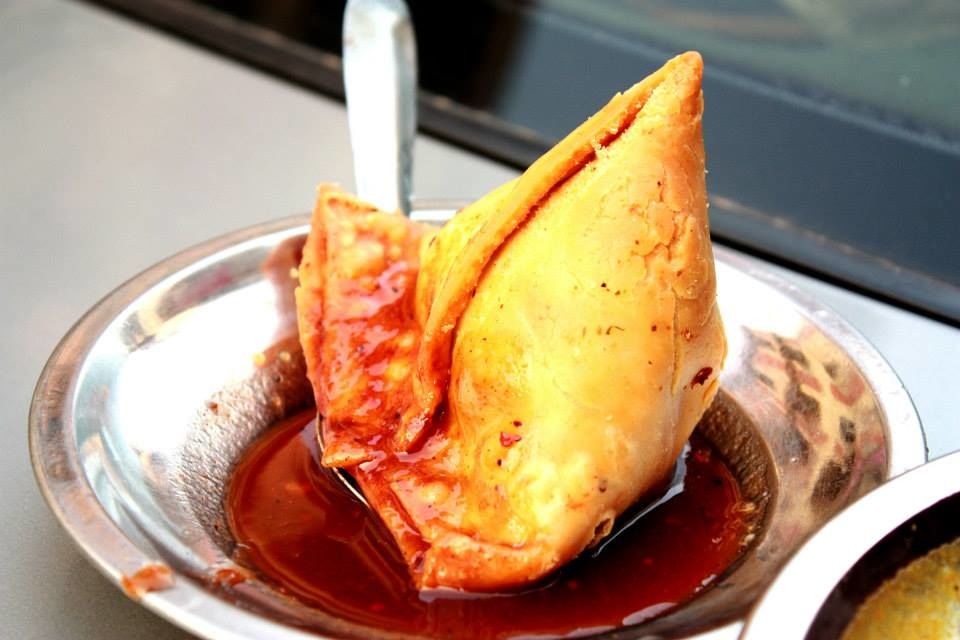 Sabudane Ki Khichdi
As far as Indore is concerned it is never short of options and when it comes to eating, Indore offers lip-smacking Sabudane ki Khichdi that you absolutely cannot miss.
Cost For Two: Rs 150 (approx.)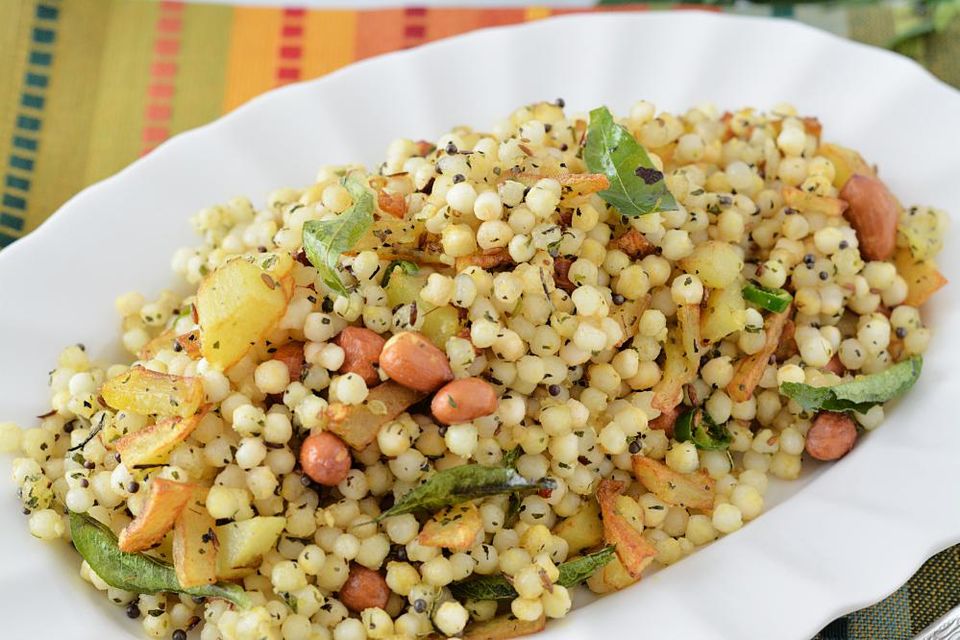 Bhutte ka Kees
One dish that dominates the streets of Indore, mostly during the rainy season, the speciality of Indore, made up of grated corn The bhutte ka kees. A must have delicacy of Indore.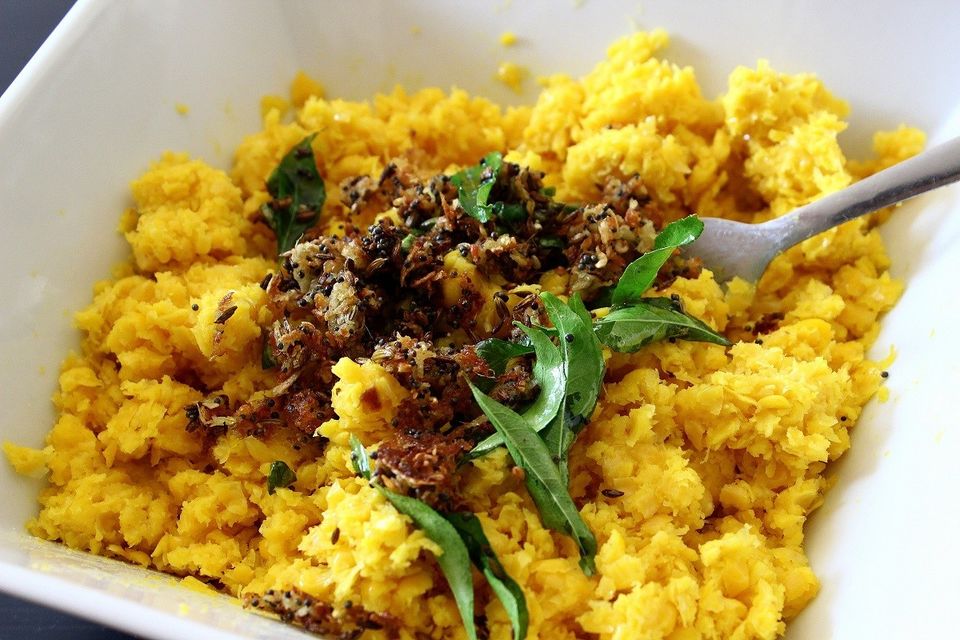 Attractions:
Lal Bagh Palace
Lal Bagh Palace, situated on the banks of River Khan, 3.2 km. away from the main city is spread on a stretch of 28 acres is a classic and timeless architectural monument that truly reflects the taste of the rulers of the Holkar dynasty. The interiors of this palace is what makes it a must visit. A rich myriad mixture of Italian marble columns, grand chandeliers, rich Persian carpets, flying nymphs on the ceiling, Belgium stained glass windows, Greek mythological reliefs, Italian style wall paintings, stuffed leopards is a visual treat to the eyes.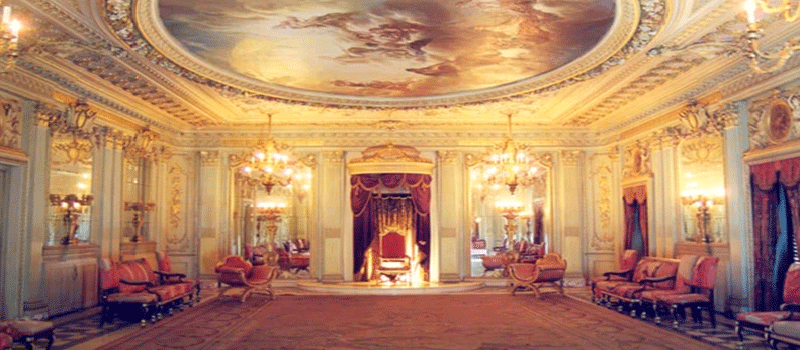 Patalpani
Patalpani, an impressive waterfall descending from a height of 150-200 feet is an enjoyable spot and is known for its lush greenery and surreal surroundings. The legend has it that the water at the bottom goes as deep as patal (underworld), hence known as Patalpani.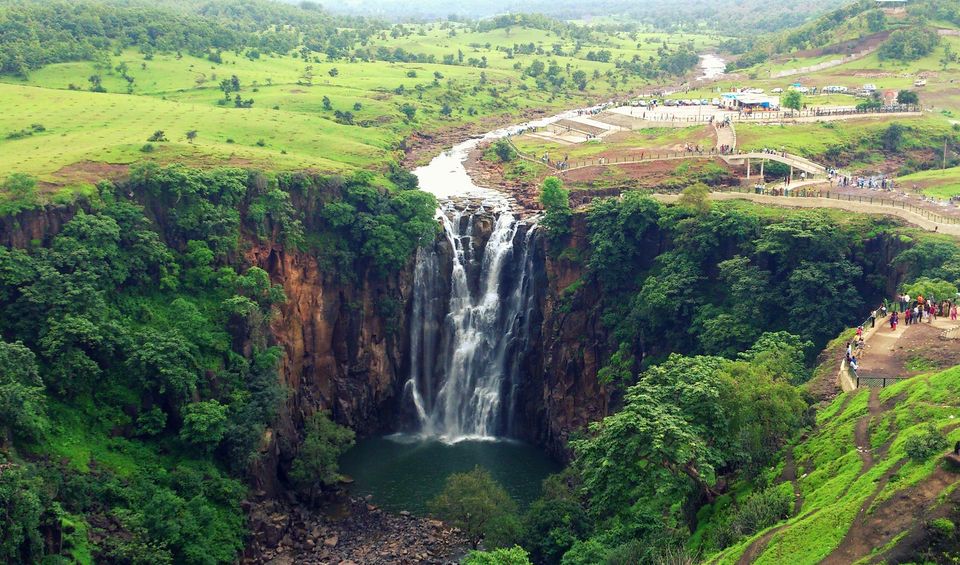 Holkar Palace
Built by the Holkars of Maratha Empire, The Rajwada Palace is a fine specimen of architectural splendour of the bygone era. It is said to be a fine blend of Mughal, French and Maratha styles of architecture. The three lower floors are of stone and the top floors are of wood. Three times burnt and rebuilt the Rajwada palace, still stands as a testament to the ultra-rich heritage of this old city.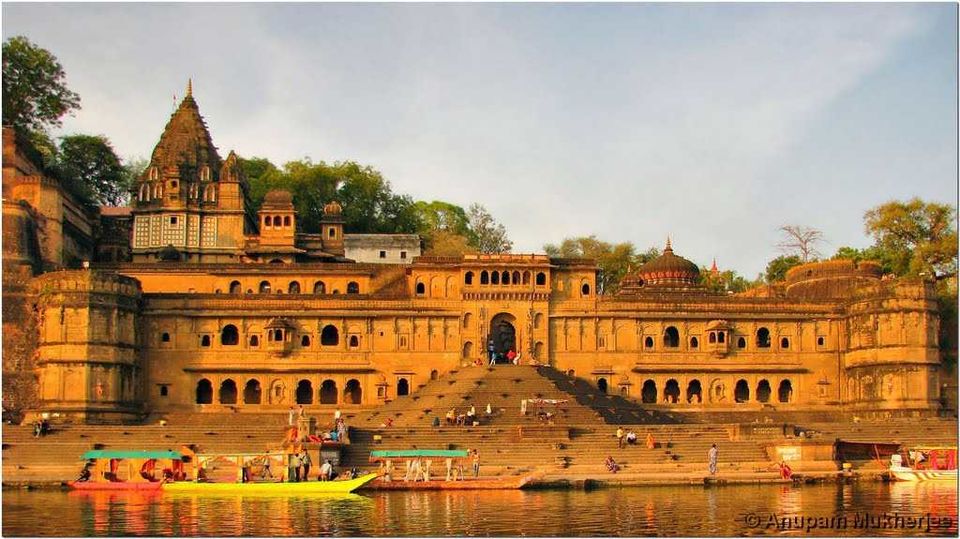 Krishnapura Chhatri
The Chhatris situated on the banks of the Khan River, built out of stone and have domed architecture with pyramid-shaped points on top. When illuminated at night it us a sight worth dying for. A magnificent structure that stood the test of times is one of the most architecturally significant structures in Indore with beautiful carvings and sculptures will make any tourist's heart skip a beat.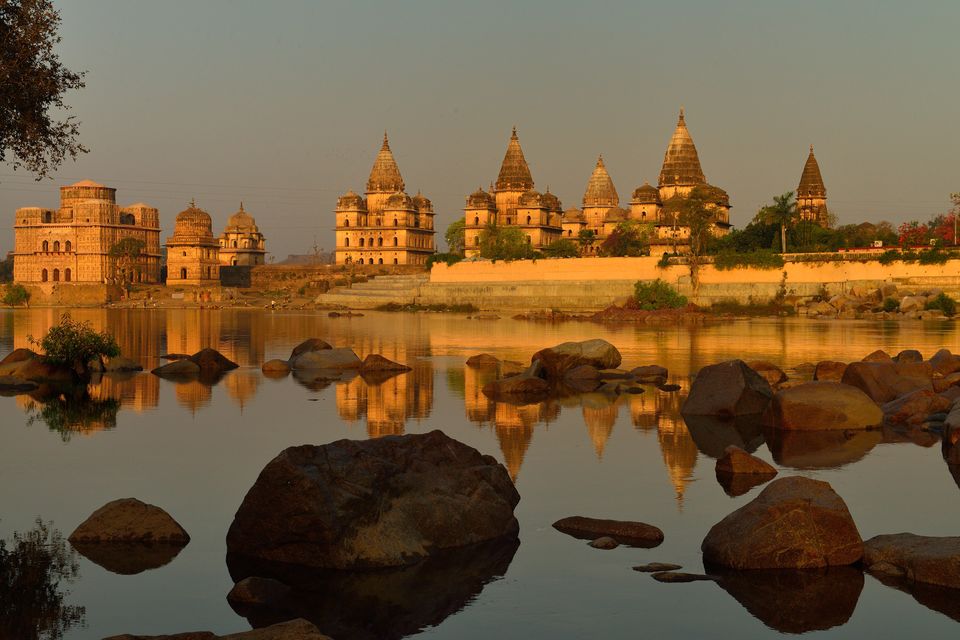 Omkareshwar Mahadev
Omkareshwar Mahadev Temple, situated on the banks of holy Narmada river, is another abode Heaven of Lord Shiva. Thousands of devotees comes here everyday, to worship one of the 12 revered Jyotirlinga shrines of Shiva. In addition to temples, tourists can also enjoy boating in holy Narmada river.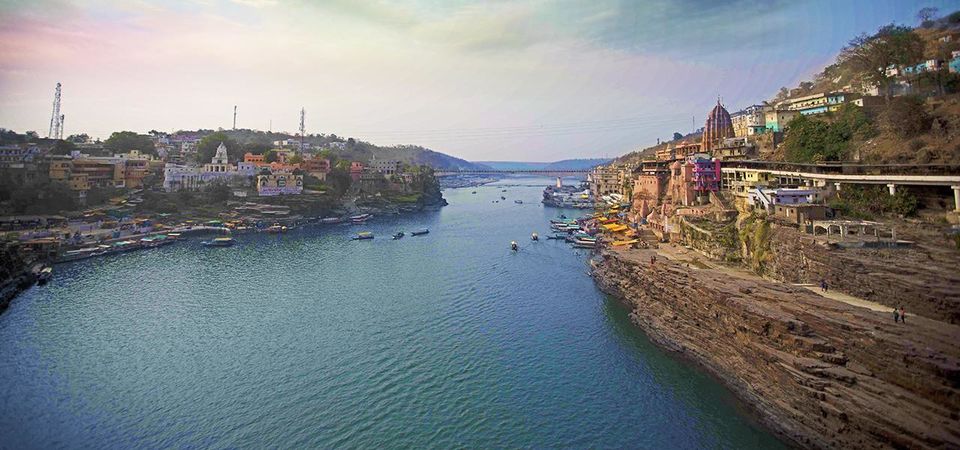 Ralamandal Wildlife Sanctuary
Ralamandal Wildlife Sanctuary is situated 20 km from the city and home to various species of exquisite bird and wild life. Very few people are aware of Indore's flora and fauna. The sanctuary is home to various animals that includes deer, rabbits and an umpteen variety of birds. The park is also a perfect site for trekking and gives a lot of chances to explore the quintessential fauna it prevails.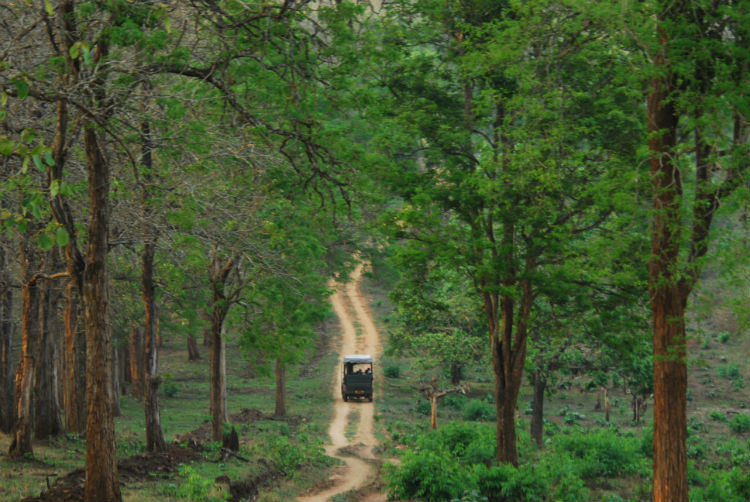 Central Museum
Central Museum, also known as the Indore Museum, dating back to 5000 BC is one of most frequented tourist destinations in Indore. The museum consist of two galleries, one which belongs to prehistoric period and the other one depicting the Hindu mythology. One of the interesting collections here is the Ganapati statue, which at 8 meters height is the world's biggest statue of Lord Ganapati. Central Museum is a delight for the history lovers.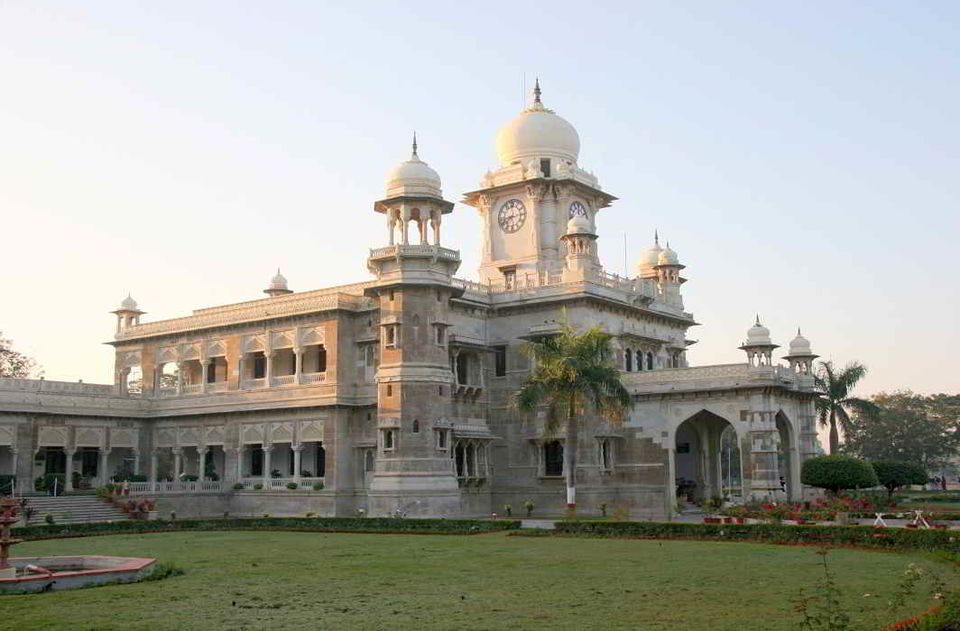 Tincha Falls
Tincha Falls is 25 km away from Indore. These falls are placed near the Tincha village, from which it derives its name. The falls plummet from a height of a whopping 300 feet, resembling streams of milk gushing down with full force. Quite populated during the weekends it is advised to visit this place during monsoons. This marvelous cascade is a perfect spot for nature enthusiasts, photo fanatics, wild wanderers and adventure lovers.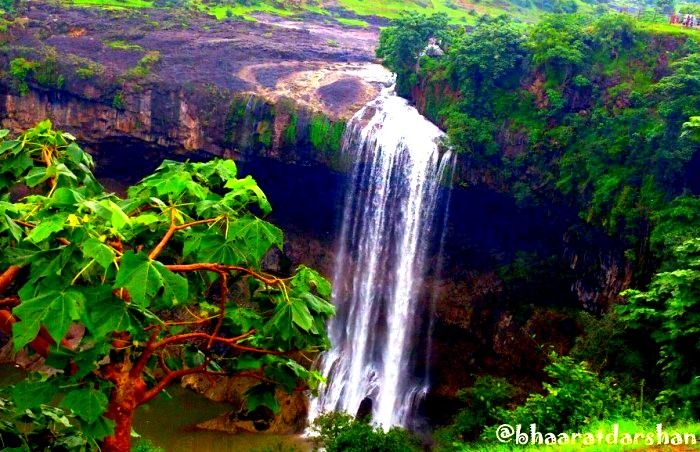 Things you should do:
Mediterra
The roof top restaurant in Sayaji Hotel, Indore, India, amuses you in every angle and is said to be the connoisseur of fine dining. The theme design of this rooftop restaurant includes five elements of nature - Air, water, fire, earth, space. The interiors will have you in awe of them. From the handmade lanterns to the fire pits, the attention to detail is evident. The color, interiors and decor truly reflect the rich Mediterranean culture. You should surely be here once to experience this unique charm of this Mediterranean rooftop restaurant.
Address: Hotel Sayaji, H1, Scheme No. 54, Vijay Nagar, Indore, MP, India - 452010
Area / Landmark: Vijay Nagar, Meghdoot Upvan (Garden)
Contact Us: +91-731-4006666 mail@sayajiindore.com
Cuisine on offer: Continental, Italian, Lebanese, Mediterranean, Multiple, Seafood, Spanish, Wines
Cost For Two: Rs 2000 (approx.)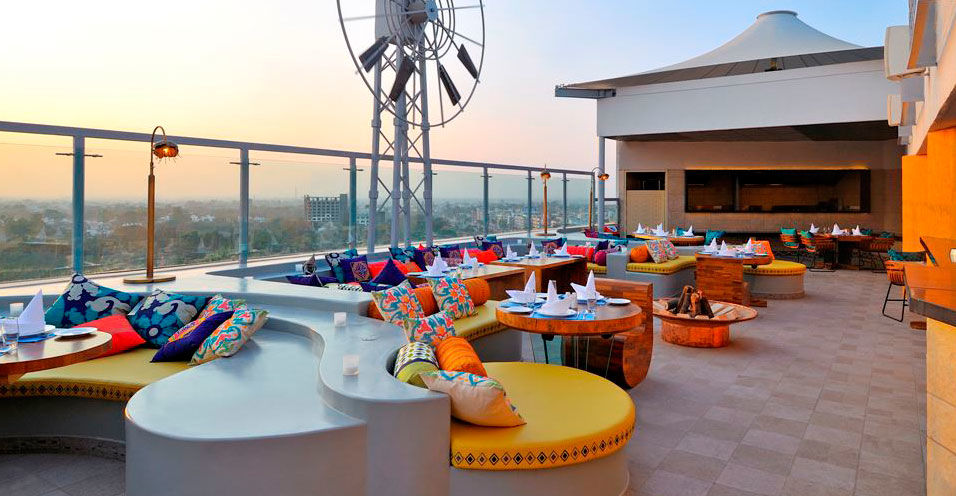 Mr Beans
The Coffee Lounge, Mr Beans, is an all-day dining vintage French style café/lounge that serves a wide variety of European and international foods and beverages. Mr Beans is extensively designed in a home cafe format that gives you a home-like feel in an extremely comfortable ambience. You get a very cozy, home-like atmosphere at Mr. Beans with comfortable couches, sofas, and chairs in various coves, the white French windows, leather chairs, wall colors, paintings, the decor, and everything else - would certainly transport you mentally, to a chic street café in Paris. Mr Beans is known for quality and innovation and everything that is plated and served is a visual delight.
Address: 100, Saket, near KD Care Hospital, Old Palasia, Indore, MP, India - 452001
Area / Landmark: Saket, Medicare Hospital
Contact Us: +91-731-4285-050 info@mrbeans.in
Cuisine on offer: American, British, Fast Food / Snacks, French, Italian, Mexican, Multiple
Cost For Two: Rs 1000 (approx.)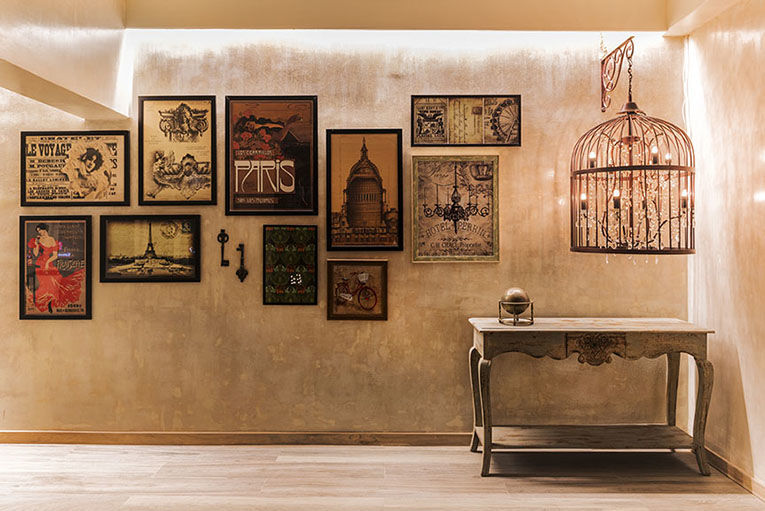 Chappan dukan
Chappan Dukan (56 Shops) is every foodies paradise. This is a street with 56 shops on both sides of the street. This is a created food street that is famous for Indore's namkeen and sweets. Three of the famous Indian sweets makers of Indore - Agrawal Sweets, Madhuram Sweets, and Gangaur Sweets - have their big outlets here. Early morning to late night Chappan dukan is crowded with youngsters, singles, couples, Kids and families hopping from one food joint to the other. One must surely visit Chappan Dukan during morning to grab on the Indore's evergreen Poha-Jalebi, also should take back home some various varieties of namkeen packed.
Address: New Palasia, Indore, India - 452001

Area / Landmark: New Palasia /Chappan Dukan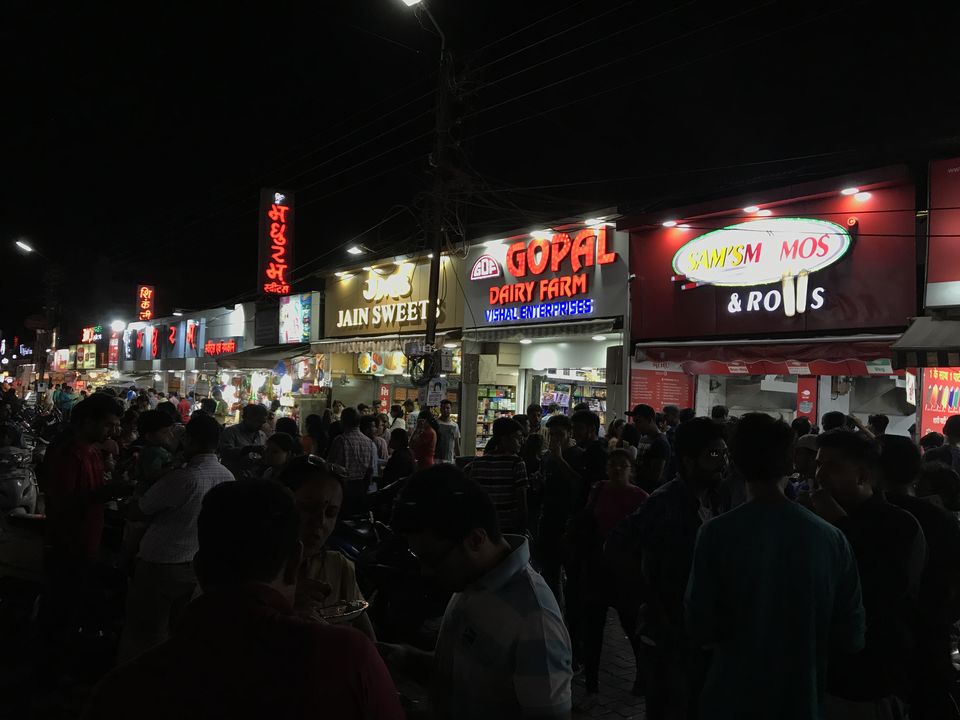 Indian Coffee House
The Indian Coffee House hails a Long history. The first Indian Coffee House was opened in New Delhi on October 27, 1957. A lovely breakfast spot that specializes in serving Filter coffee, idli and dosa. Madhya Pradesh state has many branches of the Indian Coffee House and Indore alone has four. ICH is a very popular Indian style café serving South-Indian cuisine, snacks, meals, South Indian coffee and is lighter on your pockets.
Address: Commissioner Compound, M. G. Road, Near Gandhi Hall, Indore, MP, India - 452001

Area / Landmark: M. G. Road, District Court
Contact Us: +91-731-243-2226
Cuisines on offer: Chinese, Indian, South Indian

Cost For Two: Rs 500 (approx.)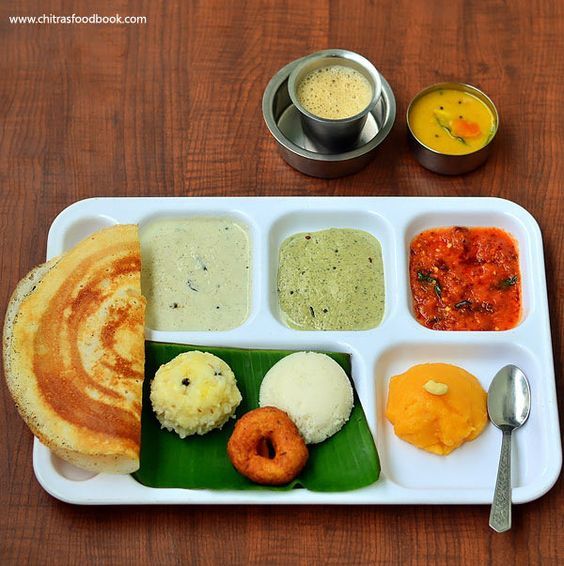 What to buy ?
The shopping of Indore provides you ample opportunities to sief through different items like art and crafts ware, metal wares, zari dress materials and saris, jewelries, and handicrafts.
Handloom
The city of Indore is world-famous for its graceful variety of handloom. The hand-woven loom will compel you to shop till you drop. What better than a Chanderi or a Maheshwari Saree from Indore to pamper the females in your life! The fine thread weaves, ethnic Zari work and the sheer elegance of the Maheshwari sarees are a must buy from Indore.
The MT Cloth Market is popular for Wholesale clothing while Sitlamata Bazar is popular for retail clothing and sarees.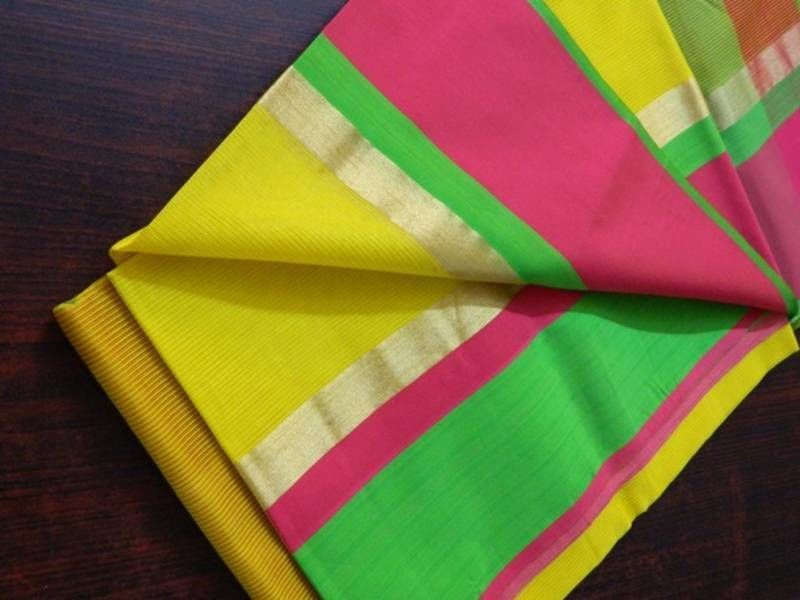 Handicraft Items

Indore is not only rich by culture but also by creativity. Art lingers in every brick of the city and is best showcased through handicraft items available in different markets of the city. From hand-crafted colourful glass bangles to leather toys to hand block printing to tie and dye to traditional potlis to ethnic pen-holders, the city has a lot to offer.
Namkeens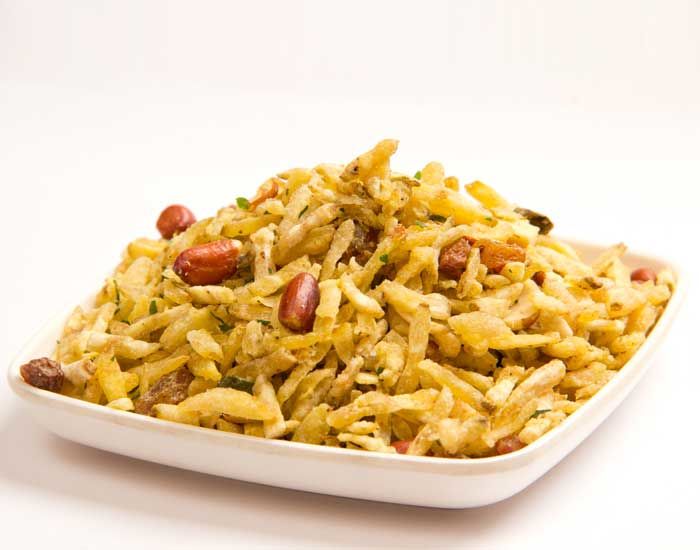 Last but surely not the least your trip to Indore is incomplete without buying some of the best namkeens of the country. The dal moth, bhujia, sev, dhania-chivda are definitely some of the popular things to buy in Indore. Many other lip-smacking options are available at every nook and corner of the city, some of the most favourite names being Apna Sweets, Om Namkeen and Aakash Namkeen.
COME FALL IN LOVE WITH INDIA!