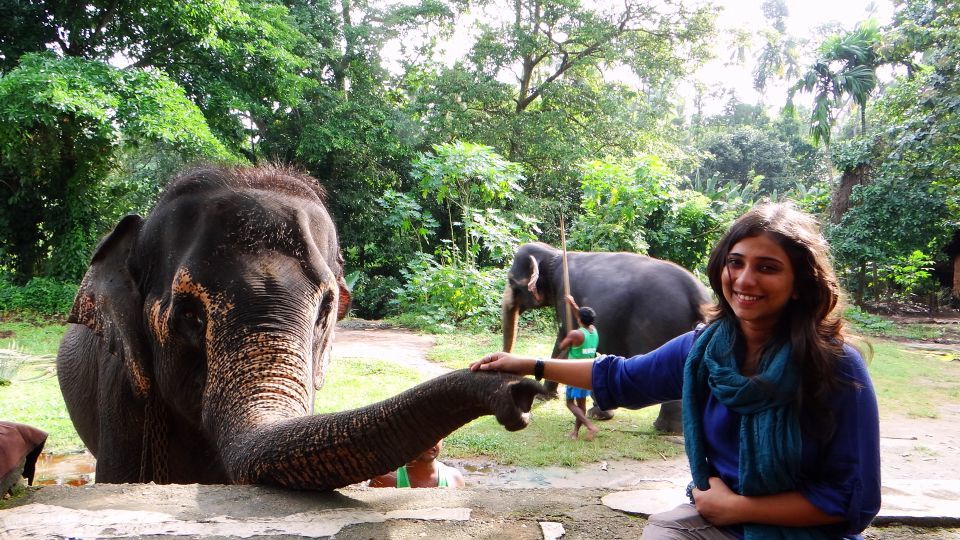 An island country rich in forests, wildlife, beaches and history as well as the home to some of the world's finest teas, Sri Lanka is one of the few countries where the Indian rupee stands stronger, making it a perfect place for an affordable international vacation. You can more than enjoy an 8 day trip to Sri Lanka on a budget of just $1000 or less!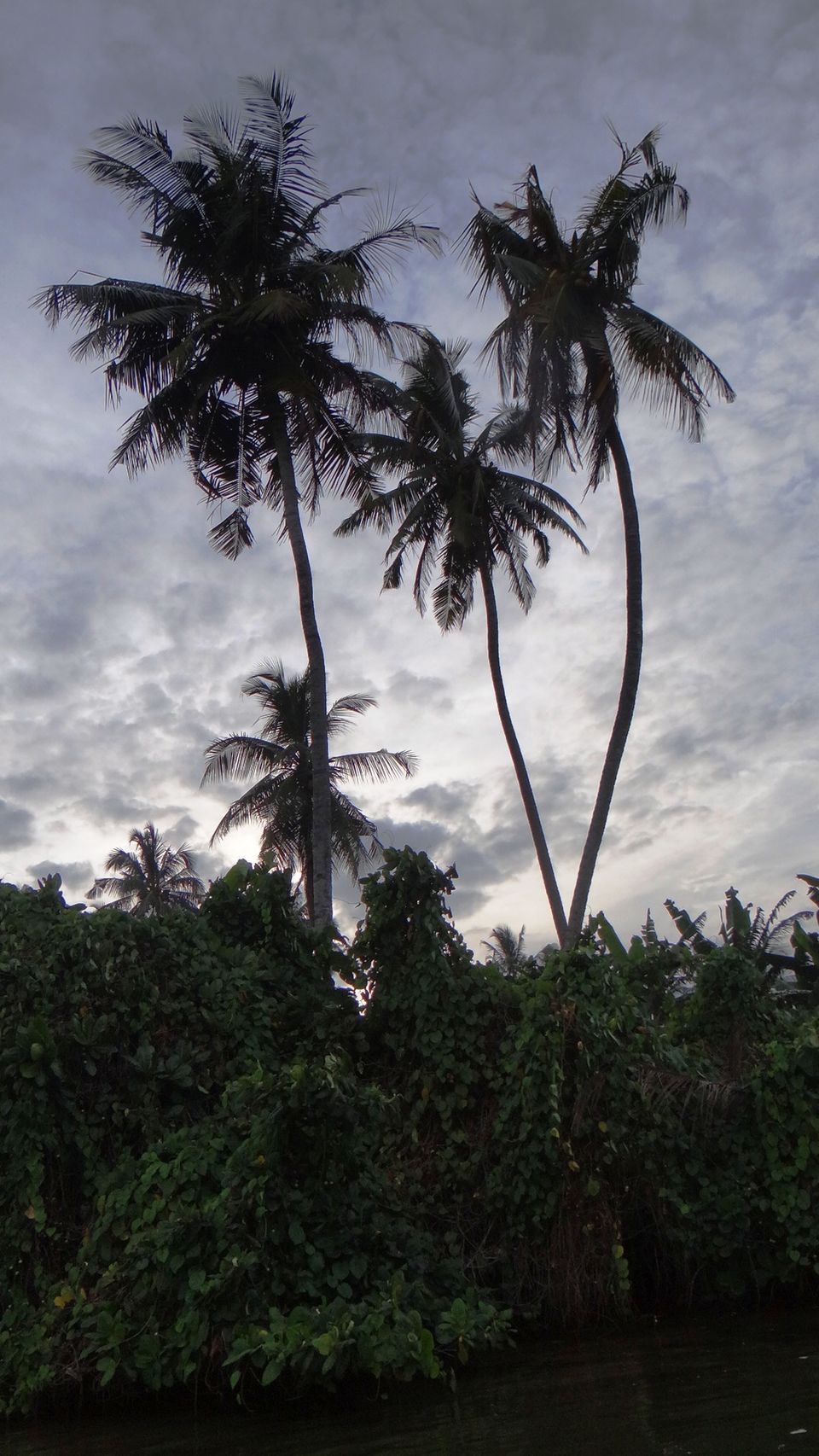 Sri Lanka is accessible from almost all major airports in India, but a flight out of Chennai will be the easiest on the pocket, with return flights starting at Rs.9,000 only! An 8 day trip to Sri Lanka means that you can cover atleast 4 to 5 major places of interest in addition to some sight seeing on the way.
Ideally this is what your trip will look like:
Bandarnaike International Airport (Colombo) à Pinnawala à Nuwara Eliya à Kandy à Dambulla à Anuradhapura à Bentota à Colombo
Day 1 (Pinnawala and Nuwara Eliya)
On landing at the Bandarnaike Internation Airport in Colombo, take a hired cab directly to Nuwara Eliya with a stop at Pinnawala elephant orphanage on the way. A 2 hour drive from the airport, the orphanage is supposed to be a welfare center for old or abandoned elephants which they claim to have rescued. The entry costs around Rs.500 and then they have various other attractions such as elephant rides, feeding the elephants, bathing the elephants etc. You will have to pay extra for the same.
During the time I visited there was an elephant named Rani who was also an artist, yes, she literally made oil paintings on canvas! One thing you must be cautious about is that despite having paid the charges, the mahout will ask you for a tip and will also state the amount he expects. This can get a little annoying. I cannot claim if this is actually a proper welfare center for "abandoned" elephants, but during my visit the animals all looked well taken care of.
Having spent some time there you can now drive down further for another 2 and half hours to reach Nuwara Eliya. Be sure to have some jackets in your handbag, because Nuwara Eliya during the winters can get quite chilly, in fact that's what makes it so perfect for farming the famous Ceylon tea. Once at Nuwara Eliya you can check into a hotel of your choice and take the day off to enjoy the weather and maybe if time permits visit Lake Gregory in the evening.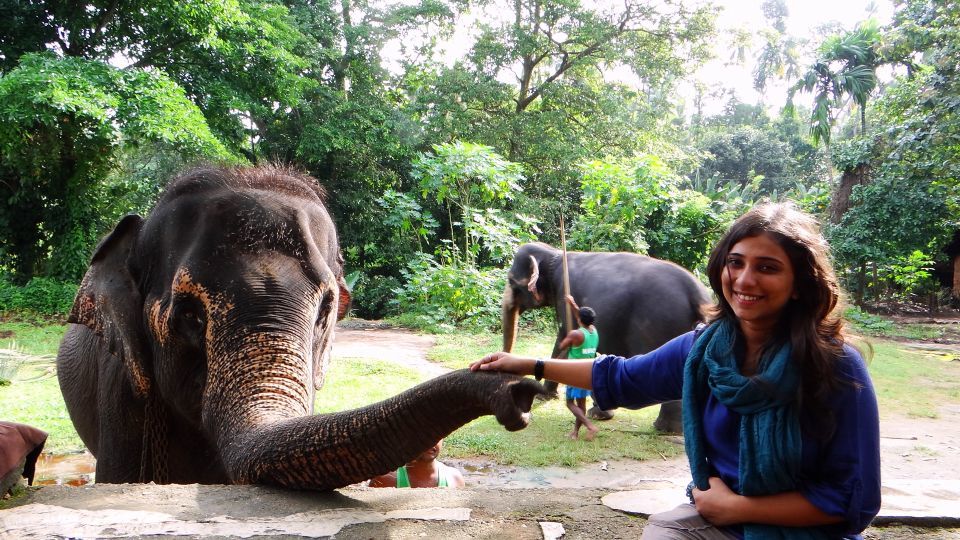 Day 2 (Nuwara Eliya and Kandy)
The next day must be spent in exploring the sights around Nuwara Eliya including the Seeta Kovil, Views of the Adam's Peak, St. Claire's water fall and a visit to one of the tea estates.
I visited the Mackwood's Tea Estate and picked out some fine teas to carry back home with me. An early start will ensure that you make the most out of your day in and around Nuwara Eliya, and post lunch drive down to Kandy which is 2 hours away from Nuwara Eliya. On the way to your hotel, you will find numerous handicrafts shops selling authentic Sri Lankan masks and other artifacts, in fact Kandy is famous for its Handicrafts and makes for the perfect place to shop some souvenirs from.
Every evening Kandy center of arts and culture hosts a dances of Sri Lanka show, which has a moderately priced entry. If you are interested in knowing the cultural dances and some history of Lanka then this is a good way to do so. Tickets cost around Rs. 1000 and the show usually starts at 5.30 pm, but seats are available on a first come first serve basis.
Post the show, save the evening for a walk around the city and a visit to the Temple of the Tooth which is believed to house the tooth relic of Buddha himself. Unfortunately you wont get a view of the tooth as its cased inside a small gold stupa.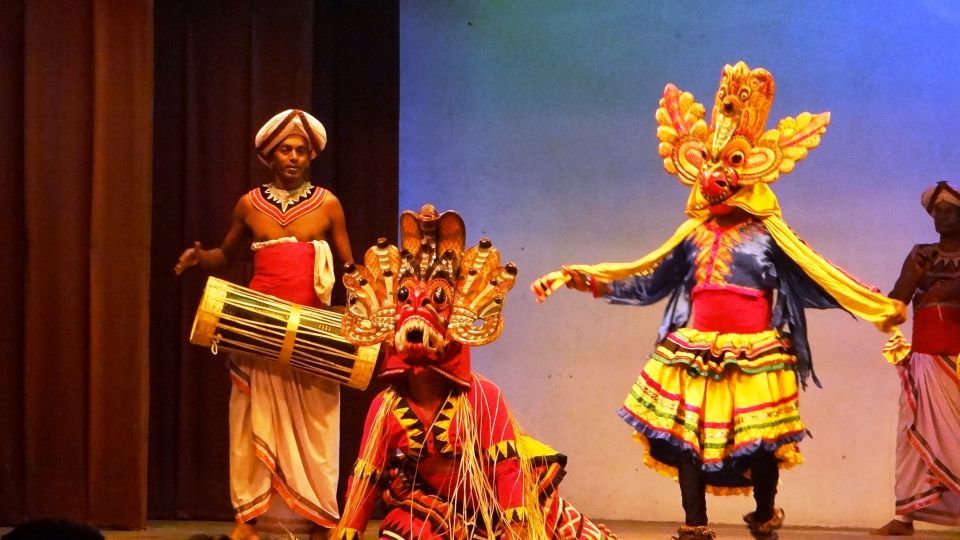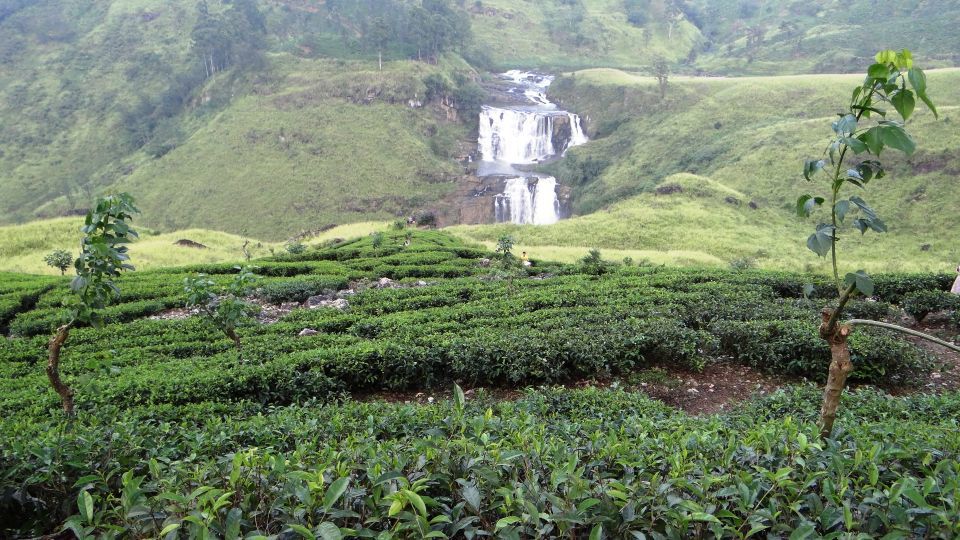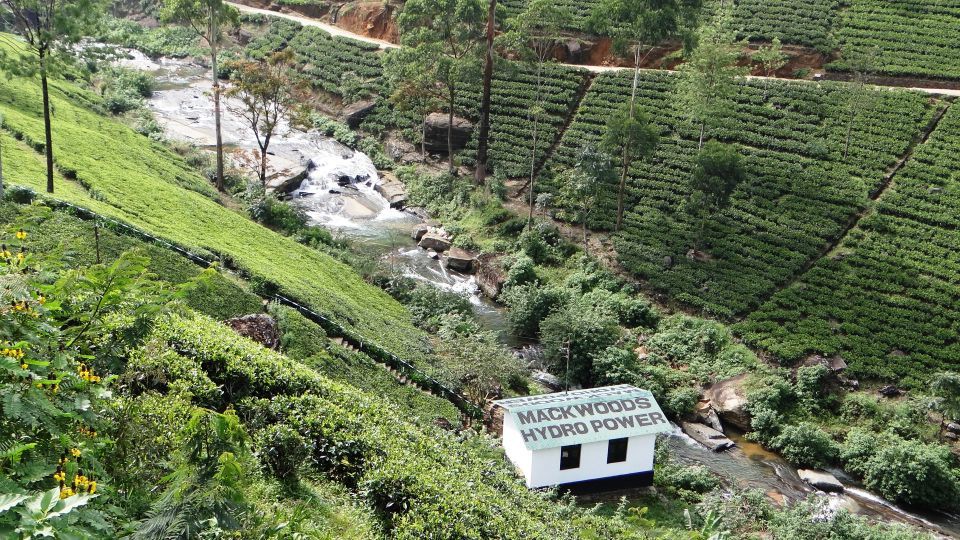 Day 3 (Dambulla and Anuradhapura)
Have a breakfast of Egg Hoppers amongst other things at your hotel and head out for a drive to Dambulla Cave Temple which is home to many ancient paintings and sculptures, some of which are beautifully preserved. After a picture stop and some exploring, drive down further to Anuradhapura which is one of the ancient capitals of Sri Lanka. Check into your hotel and set out to explore the old Buddhist city. Places of interest include Kutta Pokuna, Sri Maha Bodhi, Abhayagiri Dagoba and Ratnaprasada.
Anuradhapura is historically rich and is a UNESCO heritage site and is in fact one of the oldest continuously inhabited cities in the world.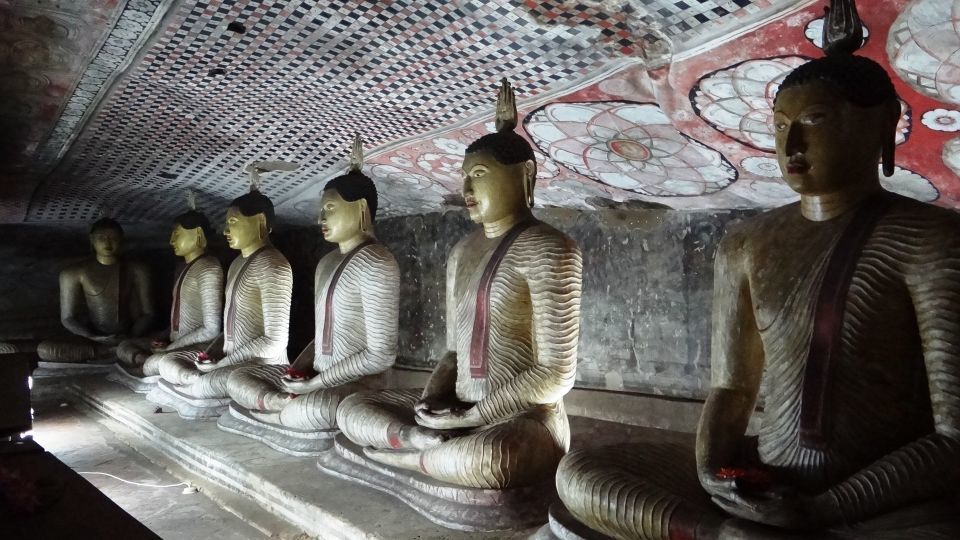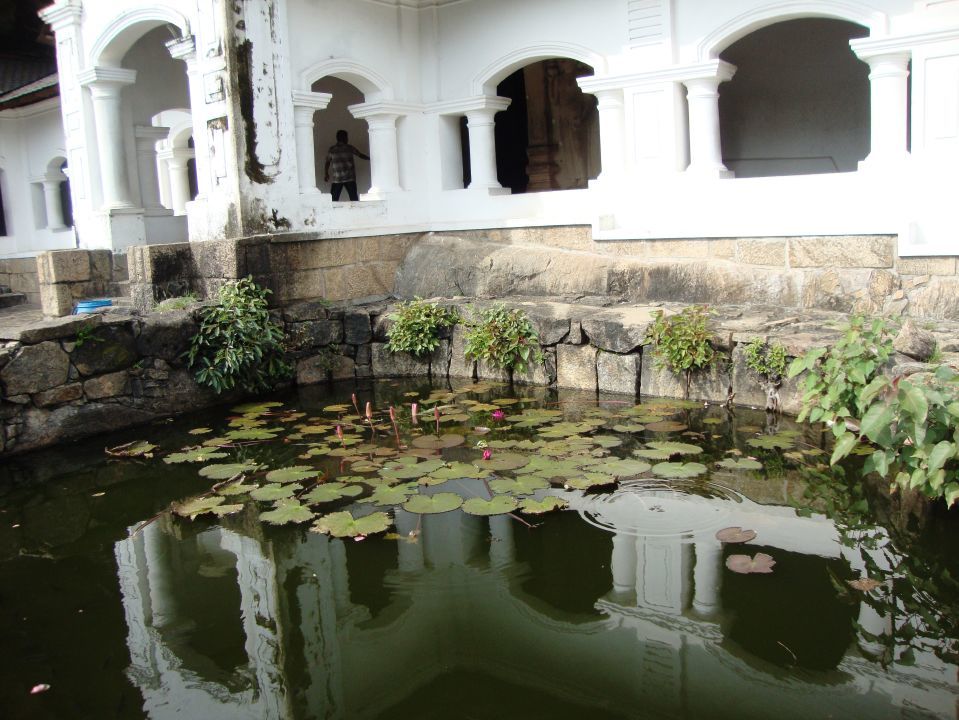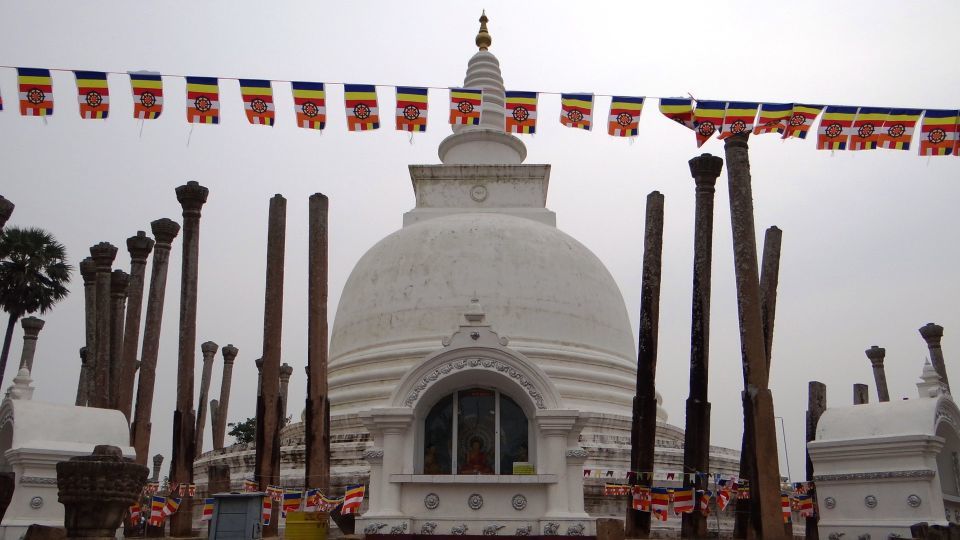 Day 4 and Day 5 (Bentota)
Be sure to be well rested because this will be the longest drive of all the 7 days you will be spending at Sri Lanka. Bentota is a beach town which is a 5 hour drive away from Anuradhapura, so its best to start early so that you can still reach Bentota by late afternoon/early evening, leaving you with some time for leisure. I stayed at the Taj Vivanta in Bentota and was here for Christmas, so there was a great dinner being hosted at the hotel itself. There are many other resorts as well where you can opt for a pleasant stay.
You can try out some water sports like Jet Skiing, sailing etc and also take a boat ride on the Bentota river where you can spot some wild crocs if you are lucky. You can even interact with some baby crocodiles here.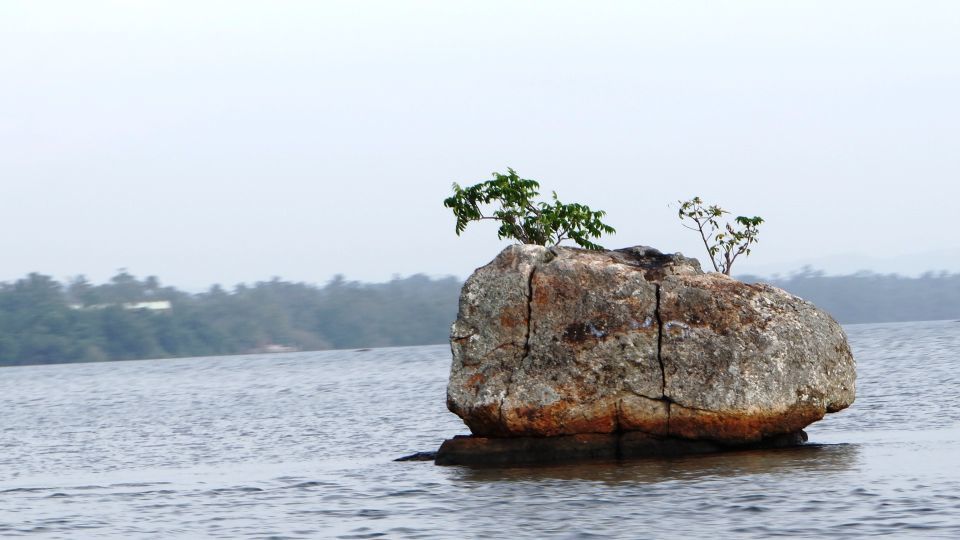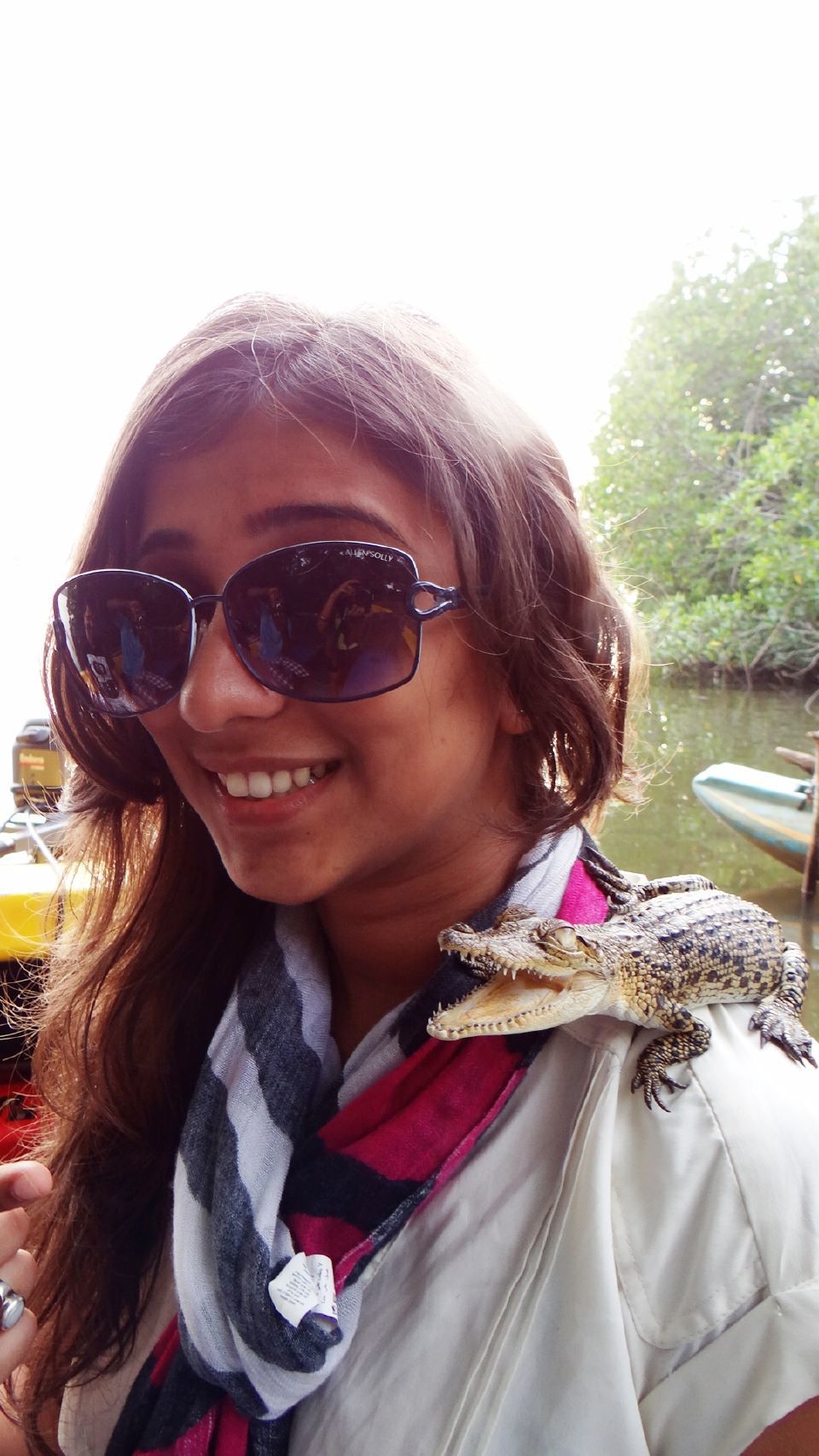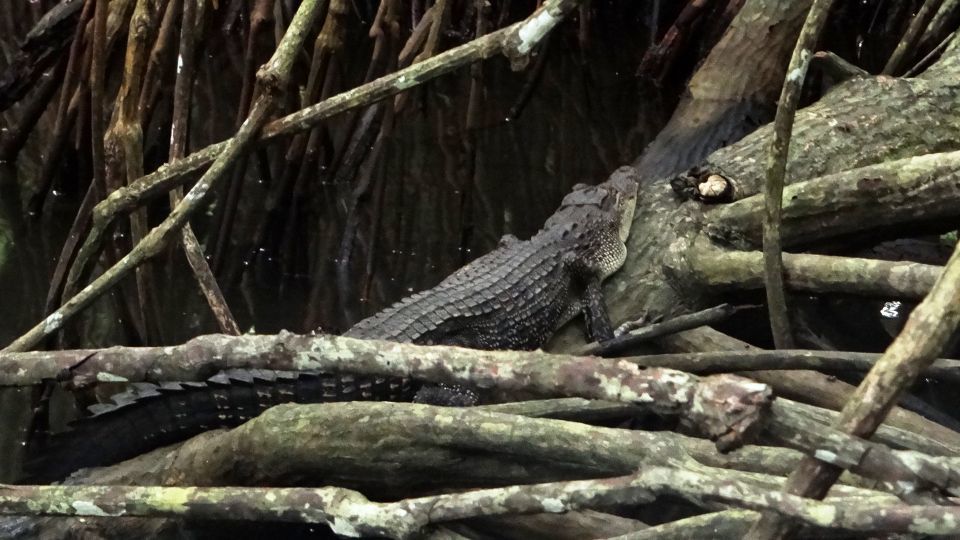 Day 6 and Day 7 (Colombo)
Colombo is a short drive of 1 and half hour from Bentota, and after spending two leisurely days at Bentota its time for some crazy shopping at Colombo. This was a super surprise for me as well, as I wasn't aware that Colombo actually has some amazing outlets where you can shop from. Personally I found it better that Bangkok when ti comes to shopping.
It doesn't hurt that Sri Lanka is a manufacturing hub for some of the biggest high street and premium brands in the world and factory rejects often find their way into upscale stores here. Best shopping picks are Beverly Street and Odel. For some Sri Lankan weaves do visit Barefoot.
Colombo also has some good pubs where you can chill in the evenings or even visit some sea view restaurants to gorge on some scrumptious crabs and shrimps. Visit the Sea Spray restaurant at Galle Face Hotel for a memorable dinner.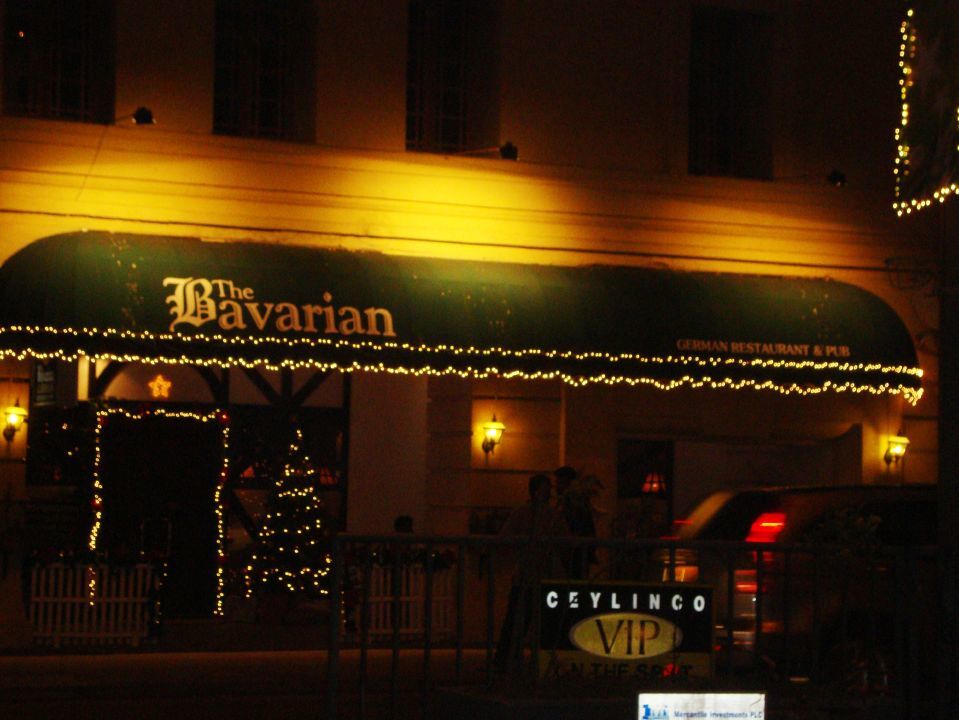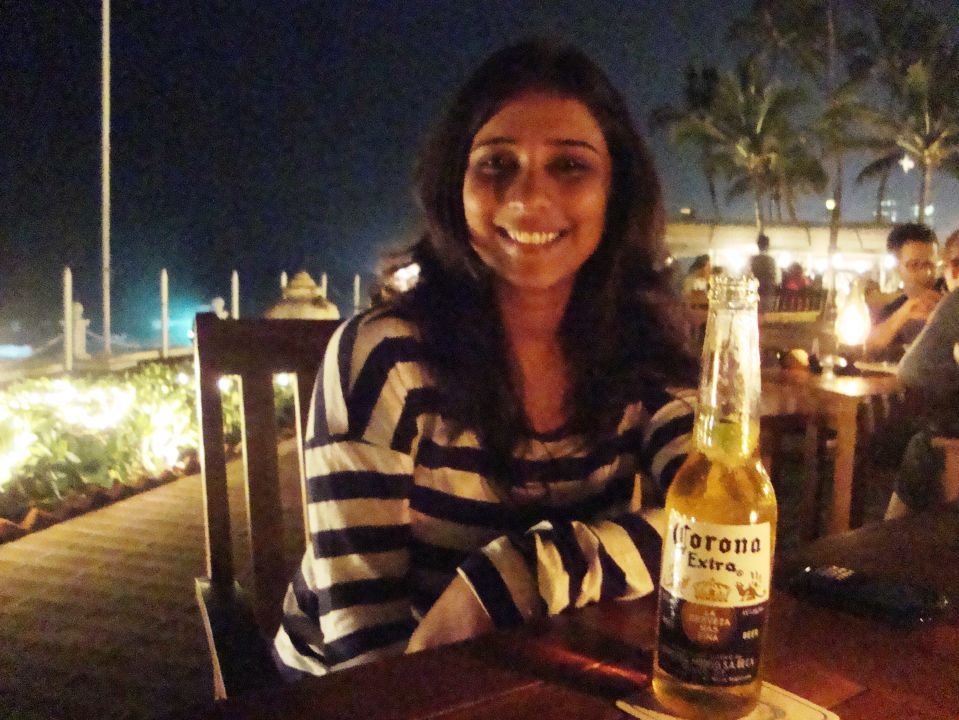 Day 8
Finally say goodbye to Sri Lanka and make sure to come back again soon for you haven't even visited Arugam Bay or Jafna as yet!
Approximate Cost Estimates Per Head (costs are estimated on the assumption that 2 people are travelling together):
Flights – Rs. 10,000
Visa – Rs. 1500
Car on hire for 5 days (within Colombo you can take the local Taxis and buses) – Rs. 15,000
Hotels – Rs. 1500 onward per day, so Rs. 10,000 in total (approx.) for 7 nights.
Food- Rs. 10,000
Entry fees to attractions/Interactions – Rs.5000
Total: Rs. 56500 or $885
You still have $115 to shop!
Travellers' Tips
Carry Sunscreen
Don't fall prey to Tips. Almost everyone here who thinks has contributed to your trip in any insignificant way expects a hefty tip
Do not visit any spice gardens and buy medicinal herbs or powders from there
Wear your seat belt when in the car or get ready to cough up a fine.
Frequent Searches Leading To This Page:-
Top Sri Lanka tour packages with price, Top Sri Lanka places to visit, Sri Lanka honeymoon packages from Delhi, Sri Lanka tour package for family, Top Sri Lanka tour package for couple, honeymoon packages in Sri Lanka with prices