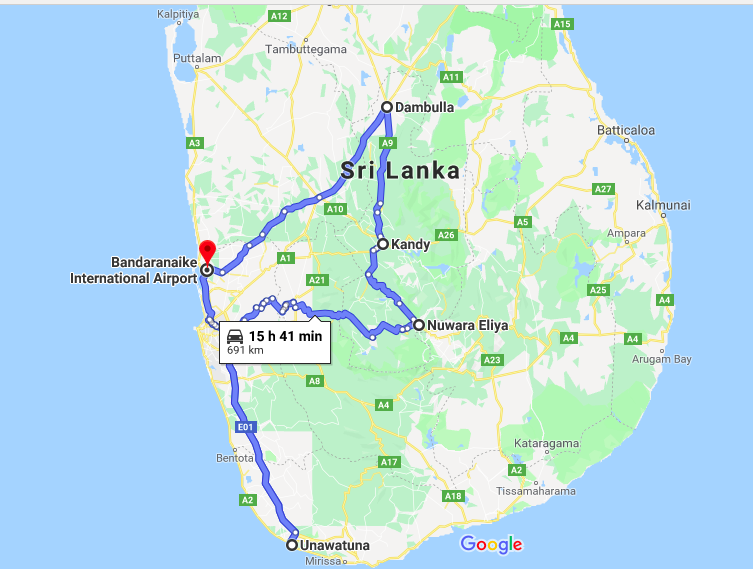 Well this is the common phase in every one's life, to go on Honeymoon after marriage, but the kind of place we preferred should be more of nature and less of buildings, so we thought let's explore our neighbour, Srilanka.

I planned whole Trip, after considering with a guy in the Backpackers group over FB, he went their in Diwali 2018, so all in all, he gave me the gist of things to do and how to plan, Thanks Srini for that :).
We had an early morning flight, as we want to reach Dambulla in Srilanka which is another 150 Km from the Bandaranaike International Airport, so we reach around 1:30 P:M and after 1 hour, we left for Dambulla, and i have prior booked the car and place to stay.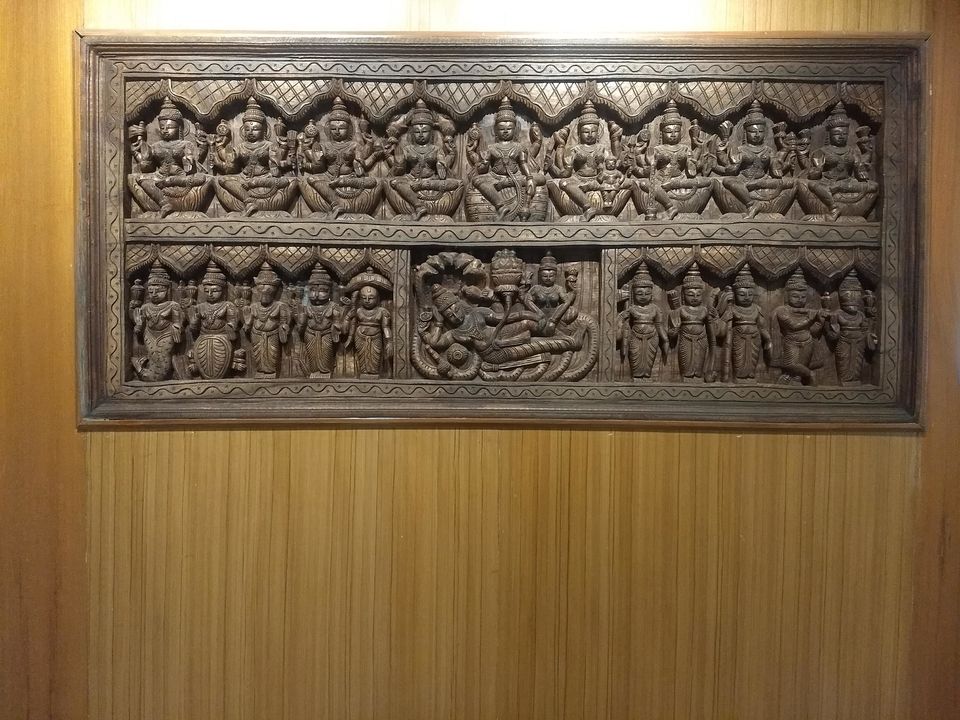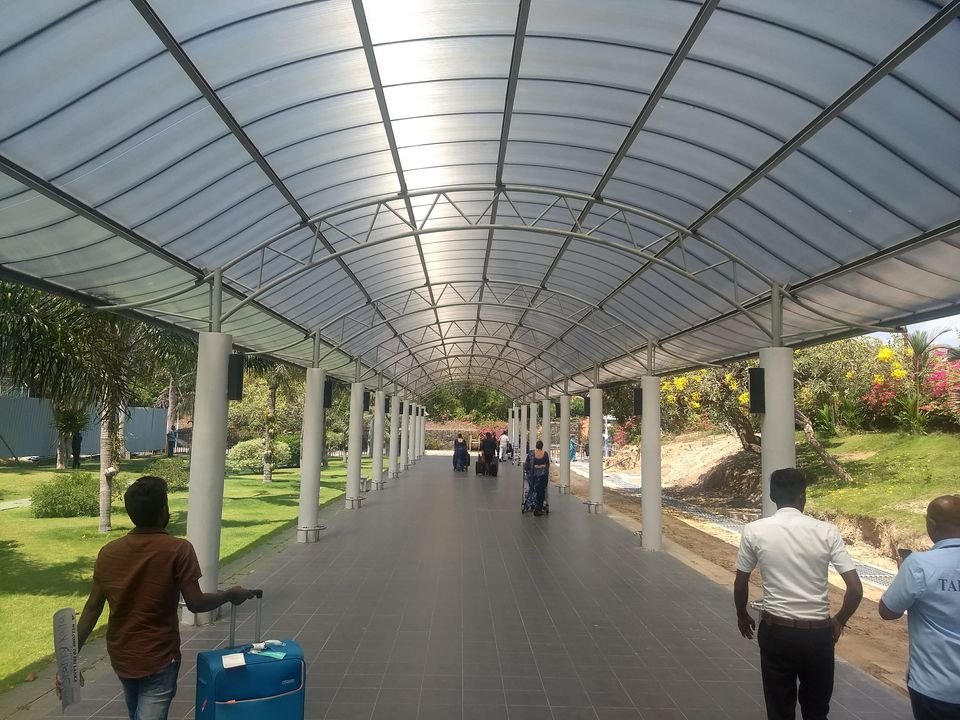 During Airport Checkout
At Airport, i received best rate, where as in cities, it is best to go at-least above 4.0 rating Jewellers shop, since they maintain the rate of conversion with Bank Of Ceylon.
I had $ 1000 and already booked flight and hotel in advance, to avoid heavy cash in hand and, I saved every prominent Jewellers shop in advance for each city, so just to avoid issues later.
One more thing to keep in mind, that while checking out from Bandaranaike International Airport, we have to fill the place name, where we are heading out, So best to keep the address and info about the place in hand prior.
Hotel Name - SevonRich Resort
Address -151 2nd Lane, Yapagama, Dambulla, 21100.
Dambulla - A place for historical and most of its part is green.
Hotel Name - Heaven seven Hotel Kandy.
Address - 25/8 Sangaraja Mawatha, Hillwood College Road, Kandy.
Kandy is a beautiful city of lake, situated in the heart of SriLanka.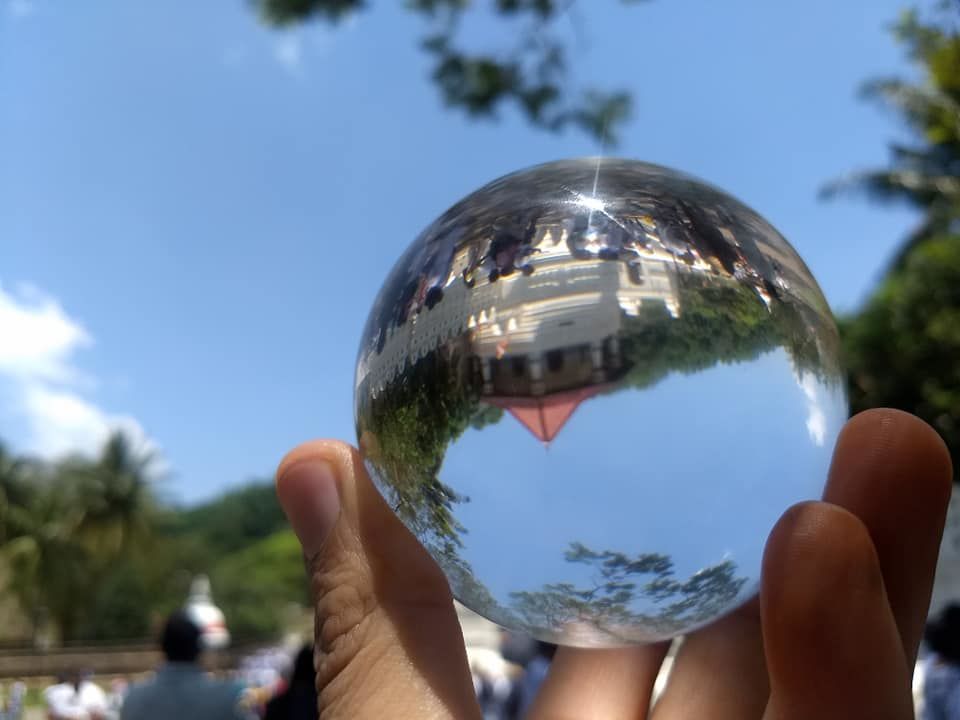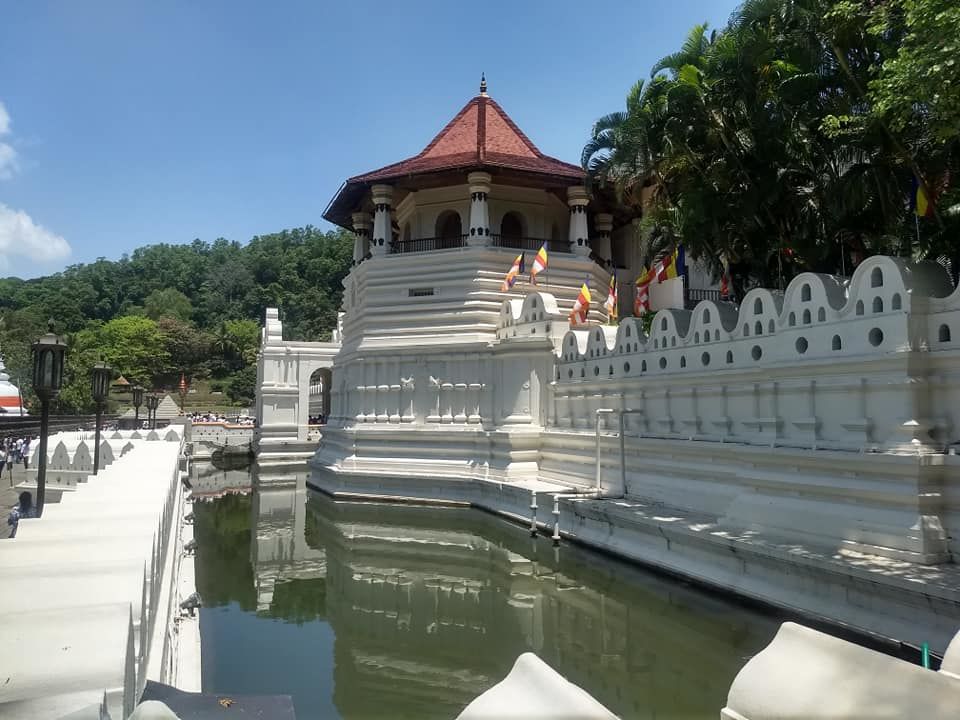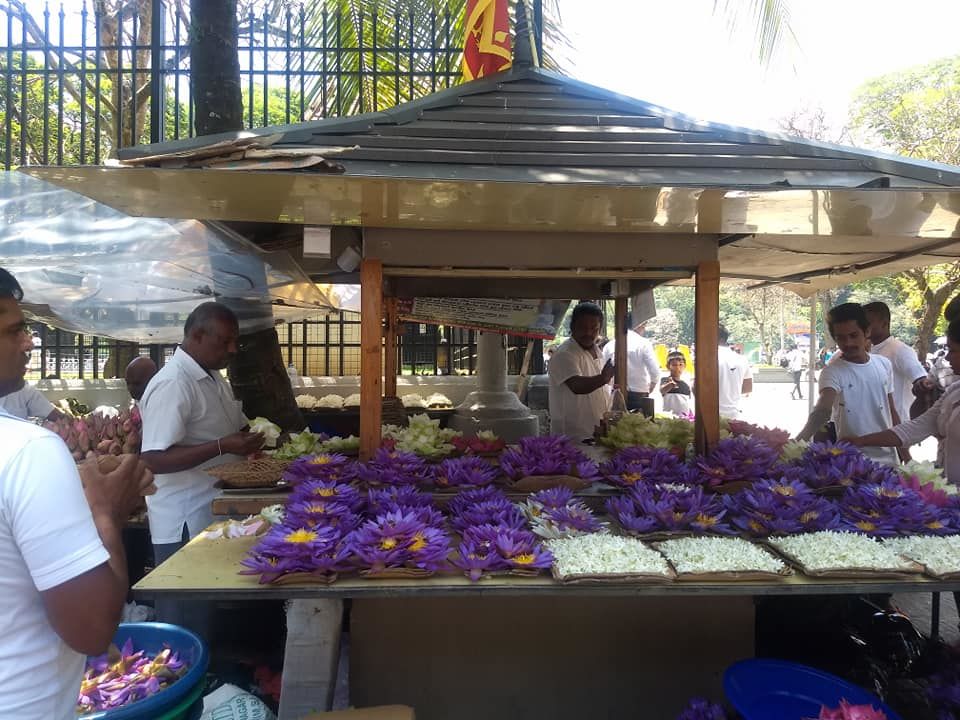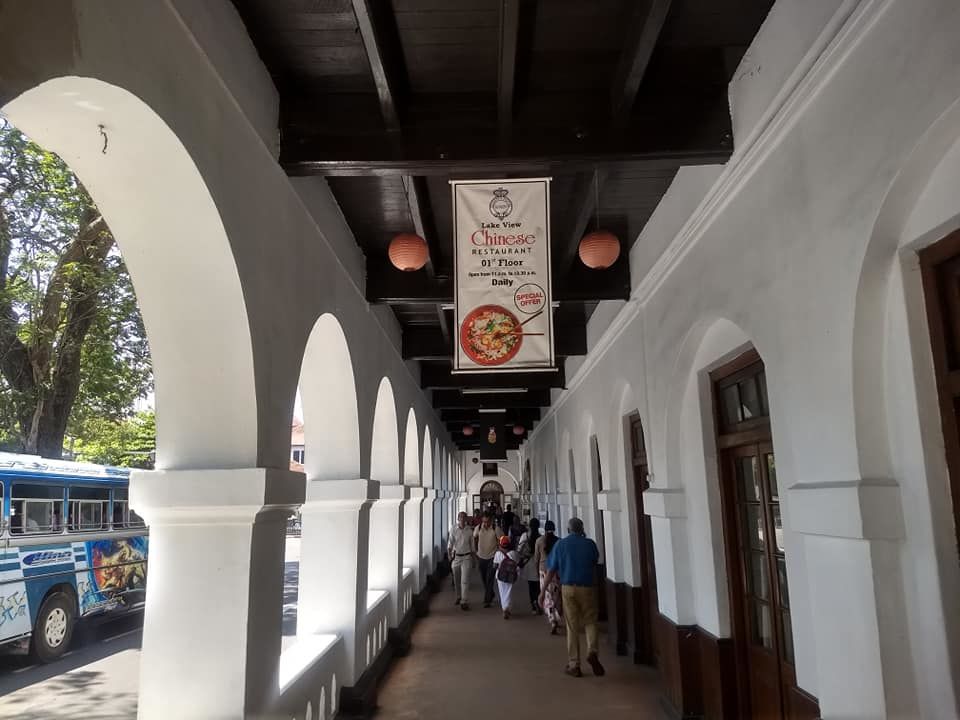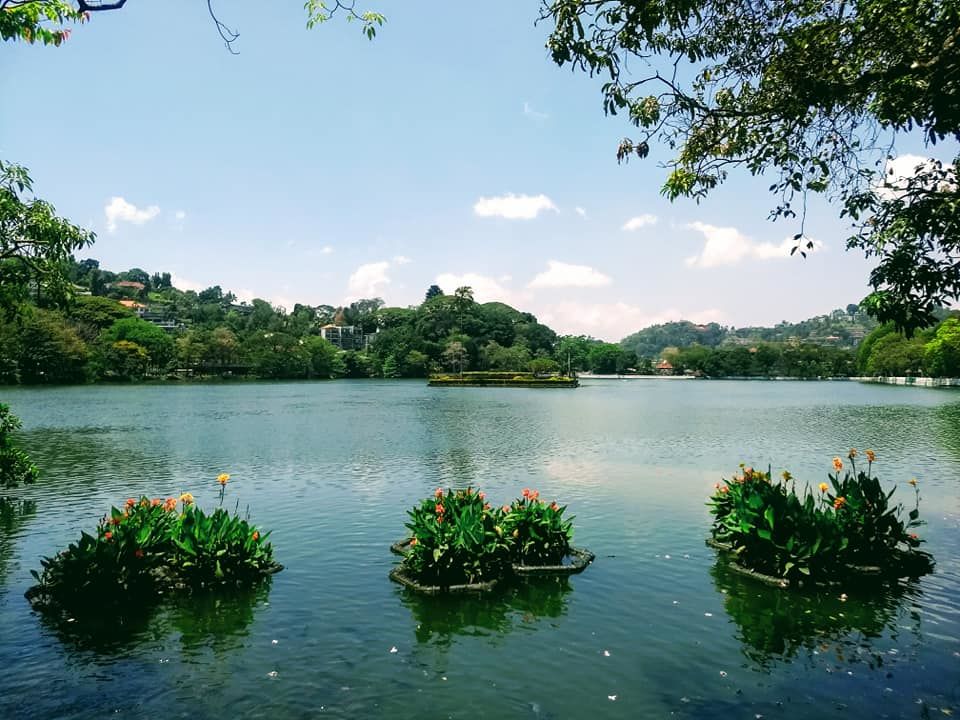 We stayed here for 2 days and the best thing is here Kandy Dance Club, where they have Srilanka folk dance in the evening from 5:30 to 6:30 P:M followed by fire performance and it should be watched by every person and cost is 1250 per person, which can be booked online.
Kandy has lots of food options ranging from South Indian to continental.
On the road side there is a World Spice - KCC, which is the best place for all kind of food and rest other places, they have mostly South Indian or Local Food of Srilanka, we tried both each day and found World Spice & Hotel's Food were good.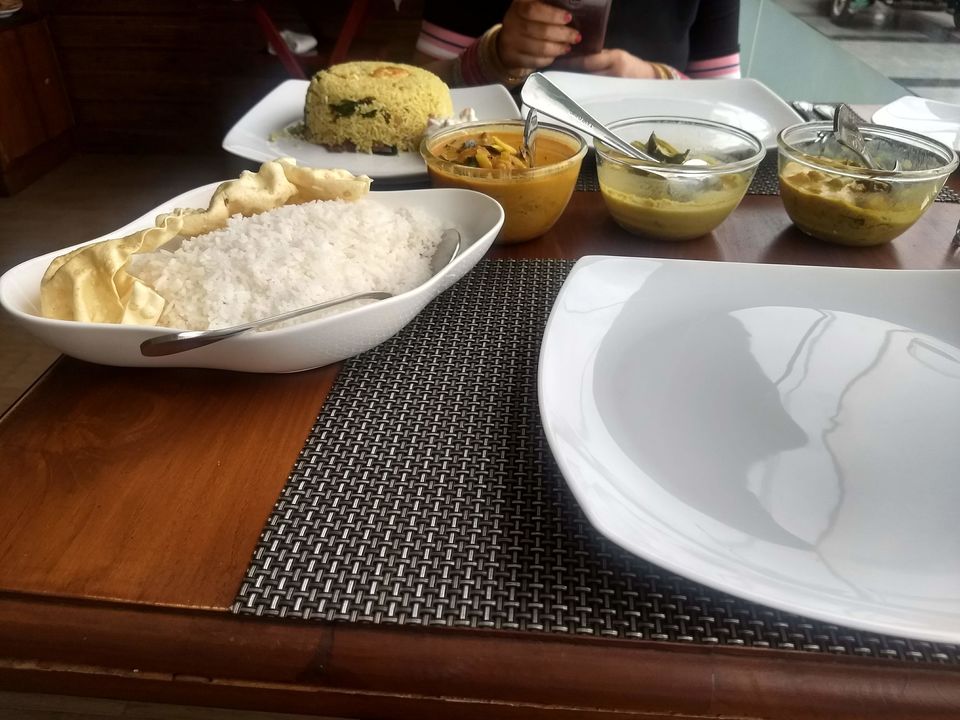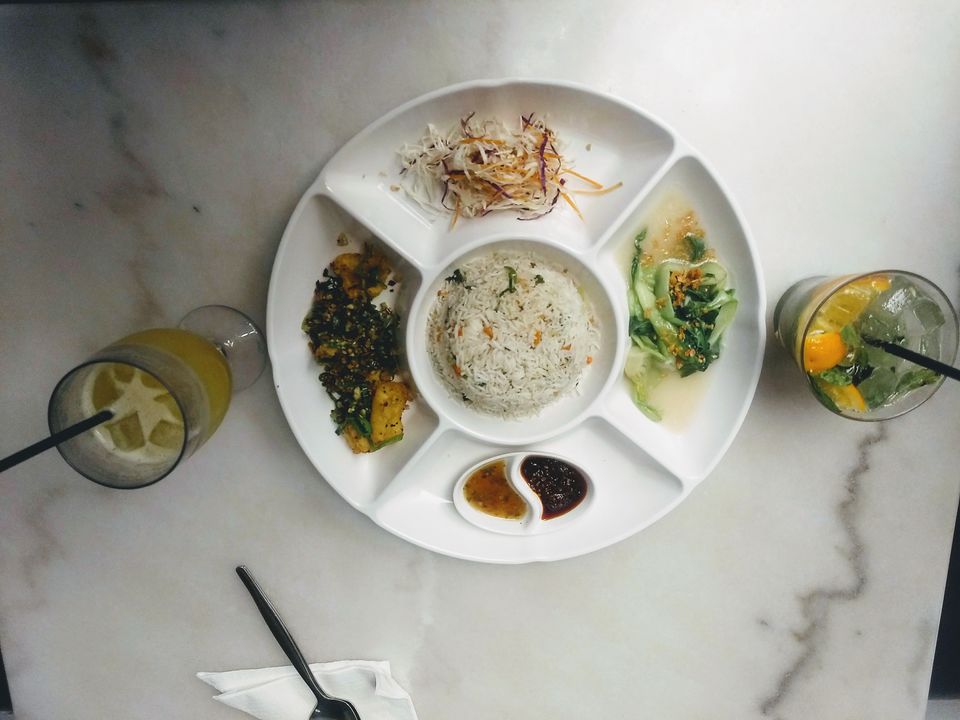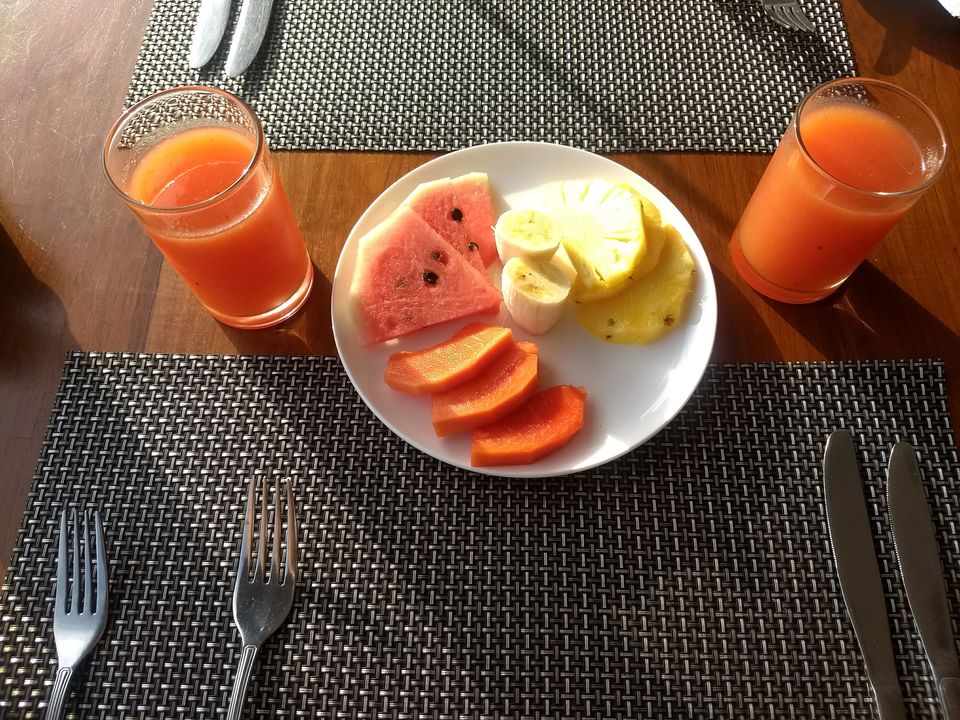 Hotel staff was very courteous and humble, the easy mode of transport is tuk-tuk and never hire tuk-tuk from hotel, since they have commission involve, best to hire on road.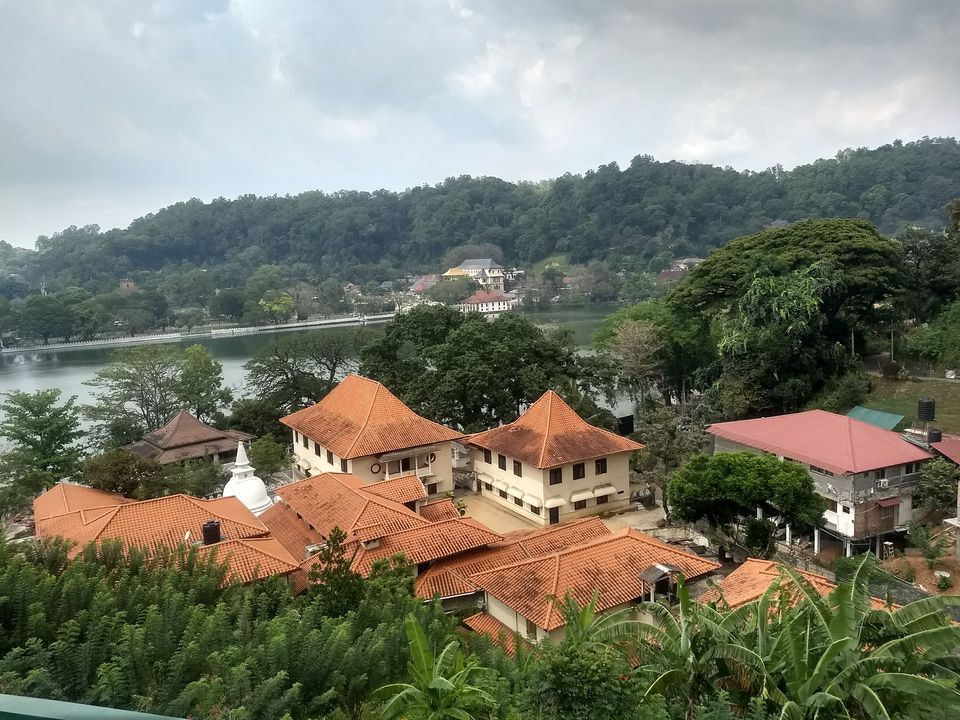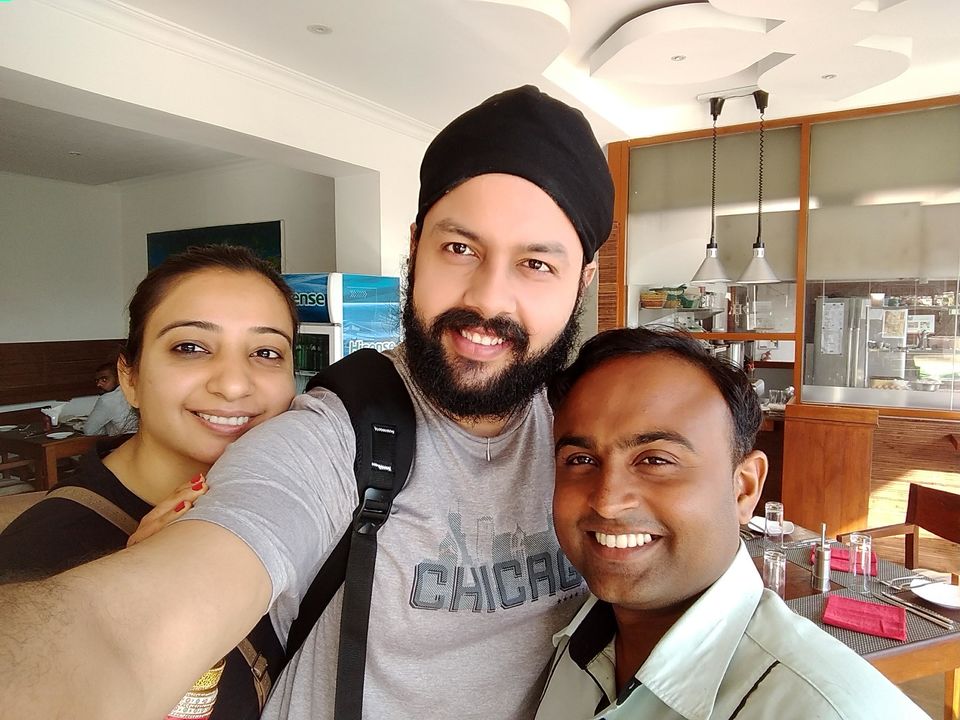 I always love to talk with people as it opens up you as an individual and give a chance to know more about them, So Gehan always used to told me, that he wants to visit India once, but he always used to say, let me save, because i earn less, to bear my travel cost.
i wish to see him once and meet in India, and next day we went for Nuwara Eliya, which is the most beautiful & cold place in SriLanka.
There is a bus station at kandy - Good Shed Bus Stand, from there you can find ample of buses running, better opt for AC bus, it runs at 8:30 A:M in the morning and took 4-5 hrs, since it is uphill and cost is very economical too, just 250 LKR.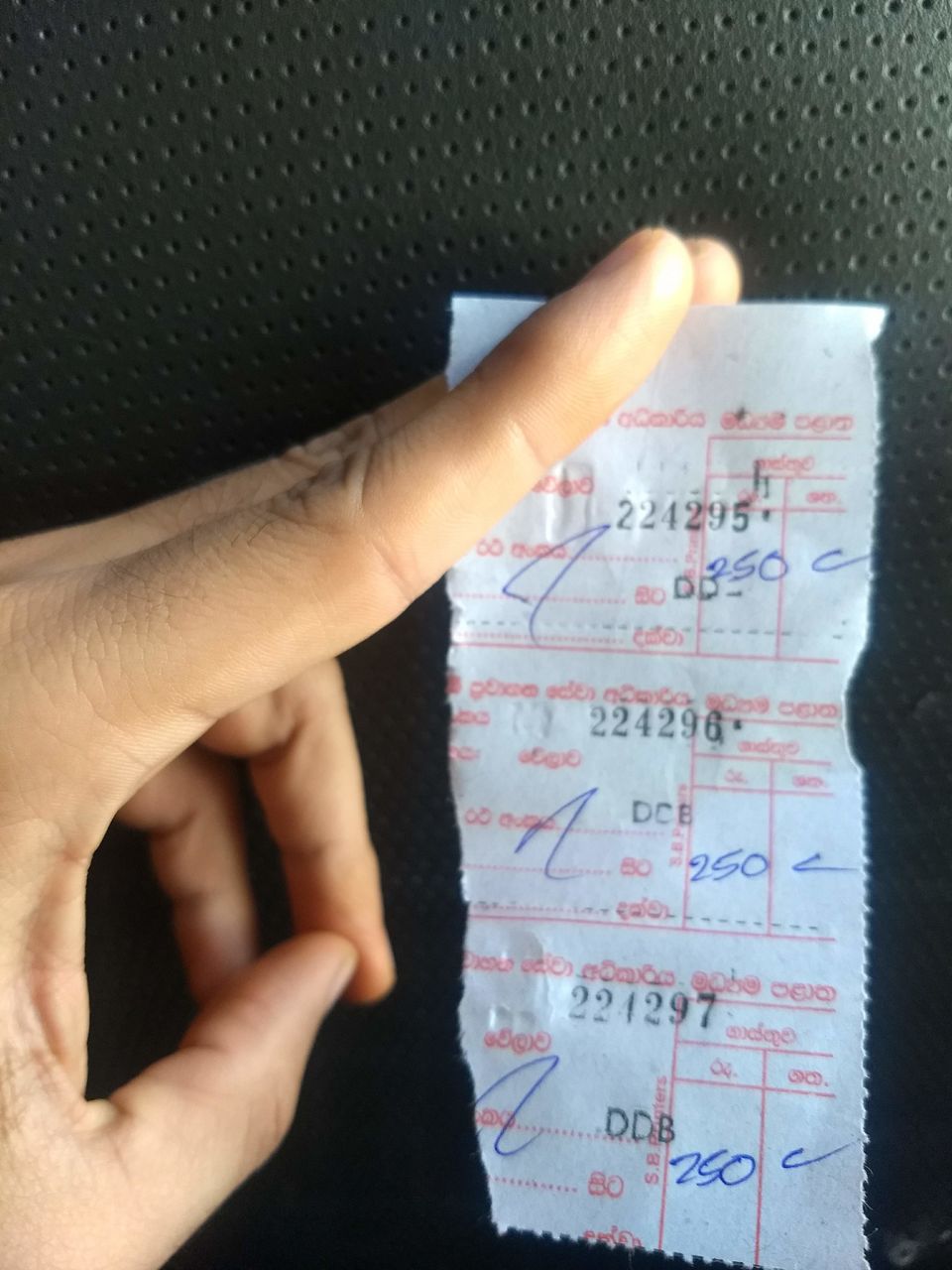 I have to pay one seat price for my bag, so total came around 750 LKR.
Hotel Name - Nuwara Eliya Hills Rest.
Address - Stay - Address: 7/1 Wedderburn Road, Sri Lanka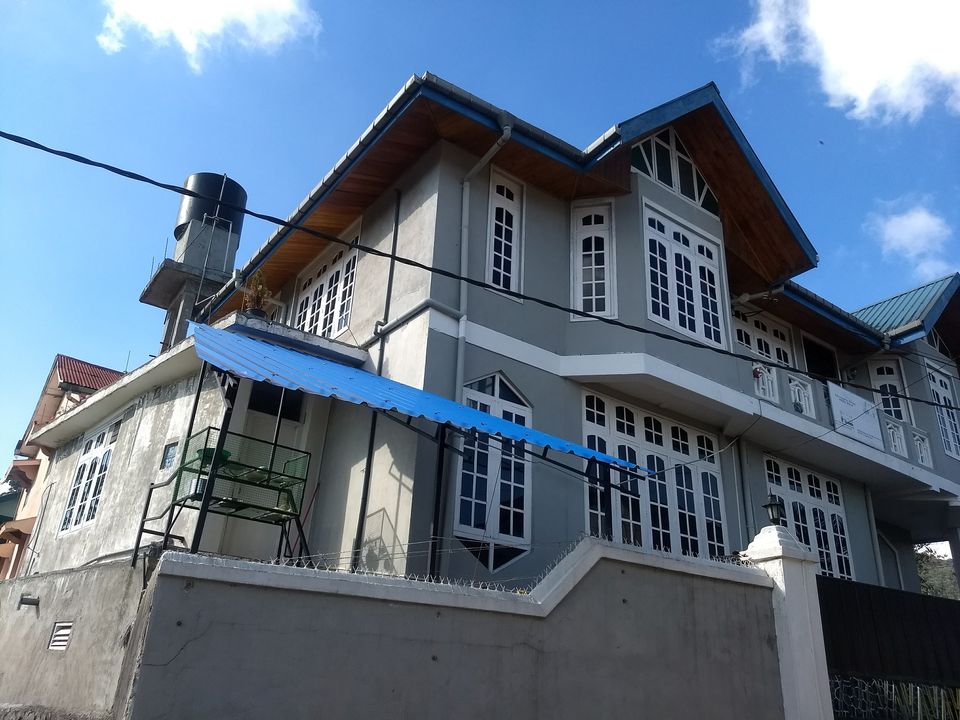 Since Nuwara Eliya is known as little England, b/c lots of Britishers have stayed there and designed as the way England is.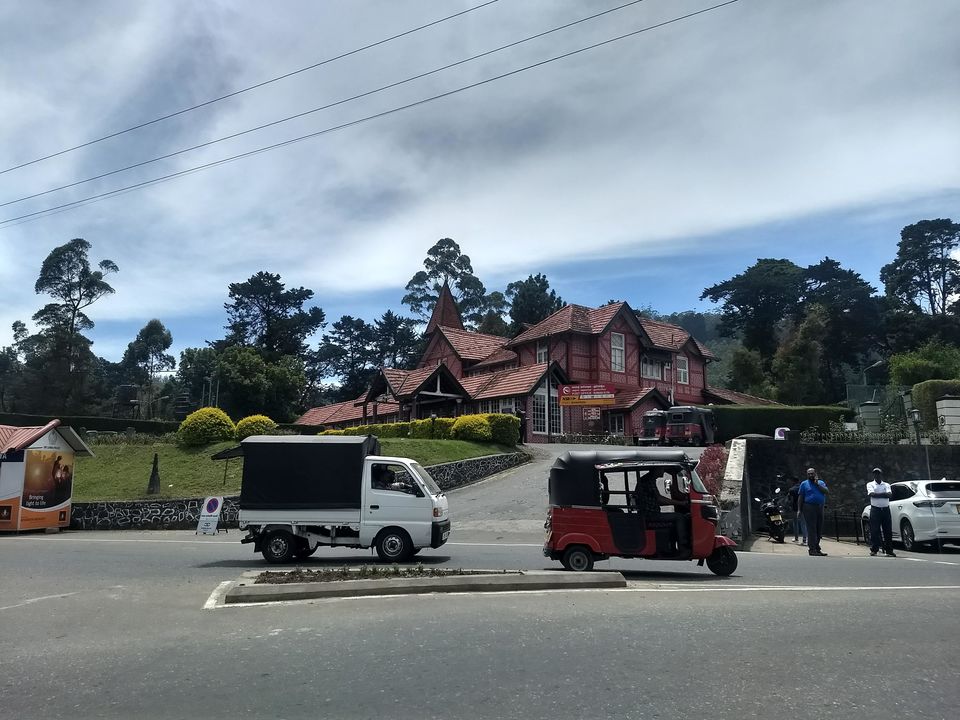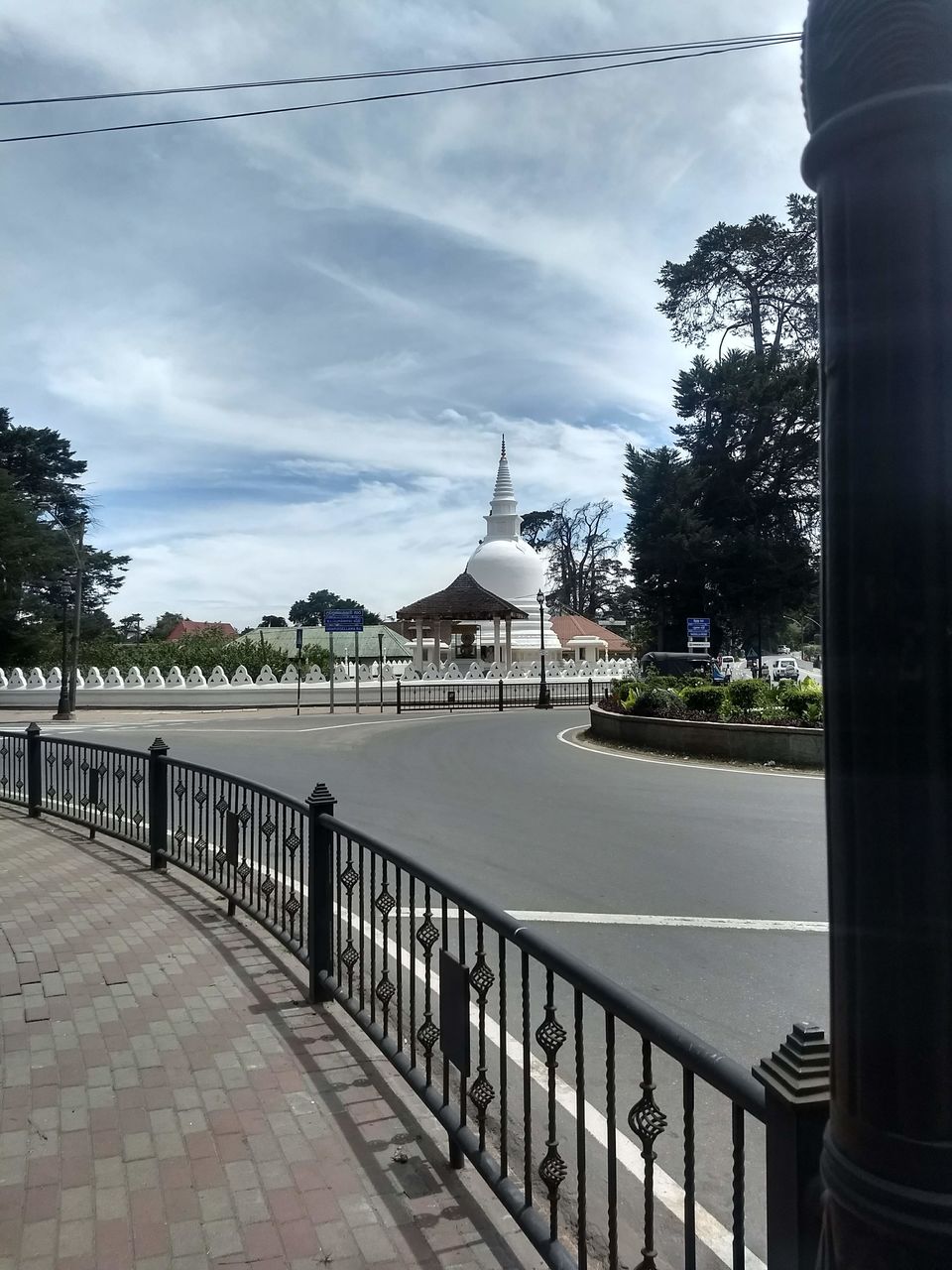 The hotel is run by Indian Tamil Brahmin Family, host name - Prasanna, is very humble guy, who helped me out, discovering places and negotiating with local in terms of cost about tuk tuk rides.
I have kept all places in my list and the moment we reach Nuwara Eliya, we went for Lake Gregory, that is very beautiful lake for boating and sight seeing.
The boating cost is around 3500 LKR for 20 mins ride and it must do ride for everyone and there is an entry ticket for 50 LKR.
There is a Grand Indian Hotel since 1887, which is very famous for Indian Food and most expensive in terms of stay, can cost you around 30K LKR a day, but we went for dinner and after 4 days, we had best Indian food.
Since Nuwara Eliya is the Tea estate farm, so world's best tea is produced here and exported to the world, so we thought for visiting Pedro Tea Factory, as to know the behind the scenes, how Tea is made.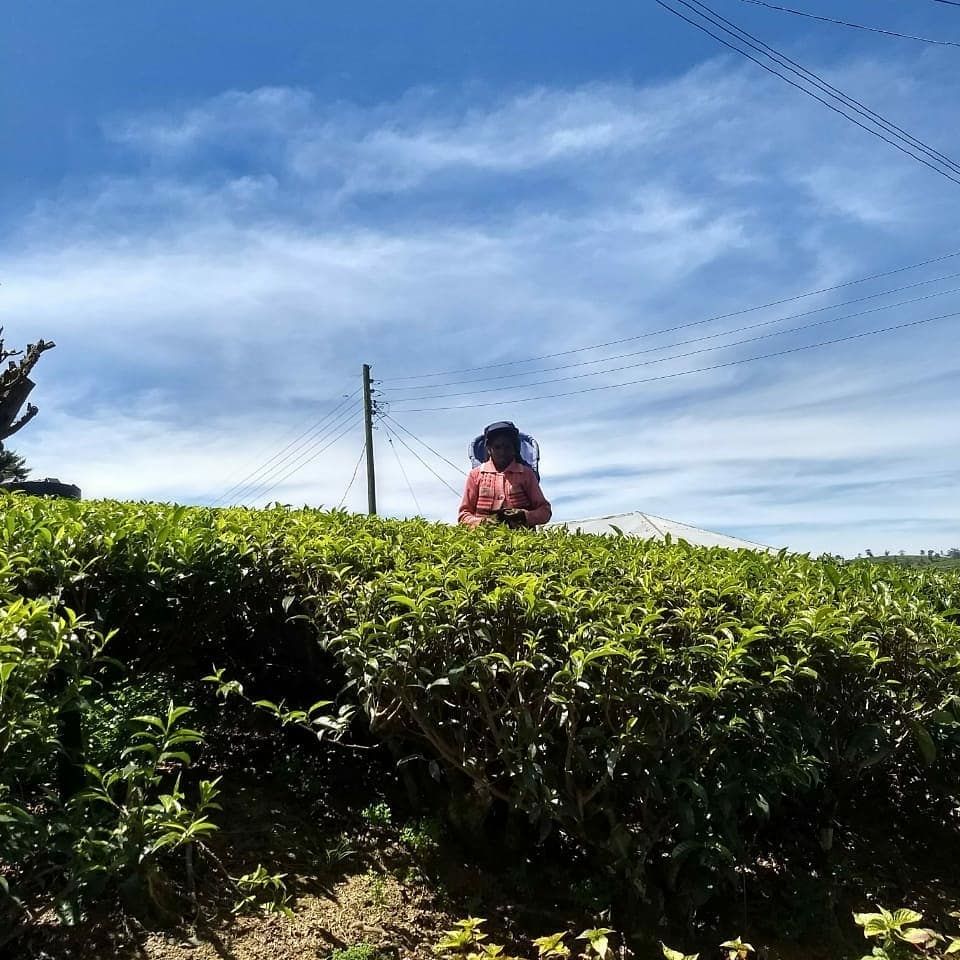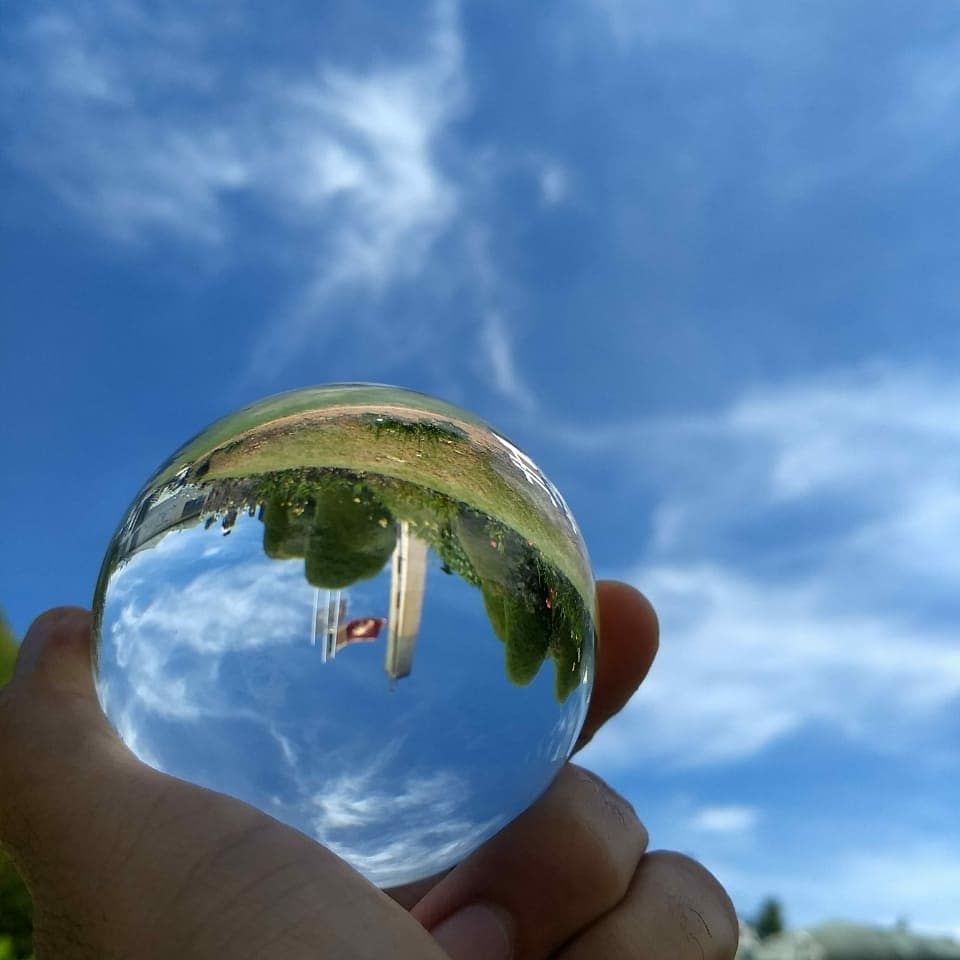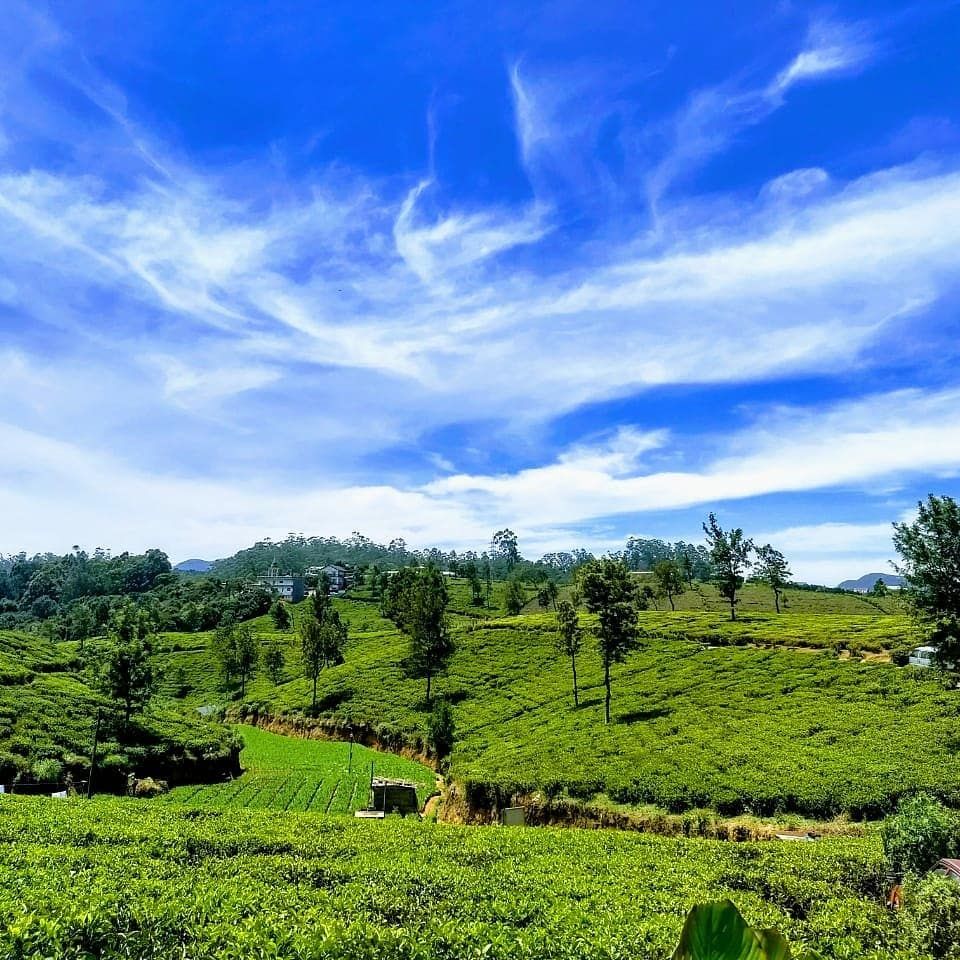 While inside Pedro tea Factory, pic is not allowed, but somehow i requested and got few clicks.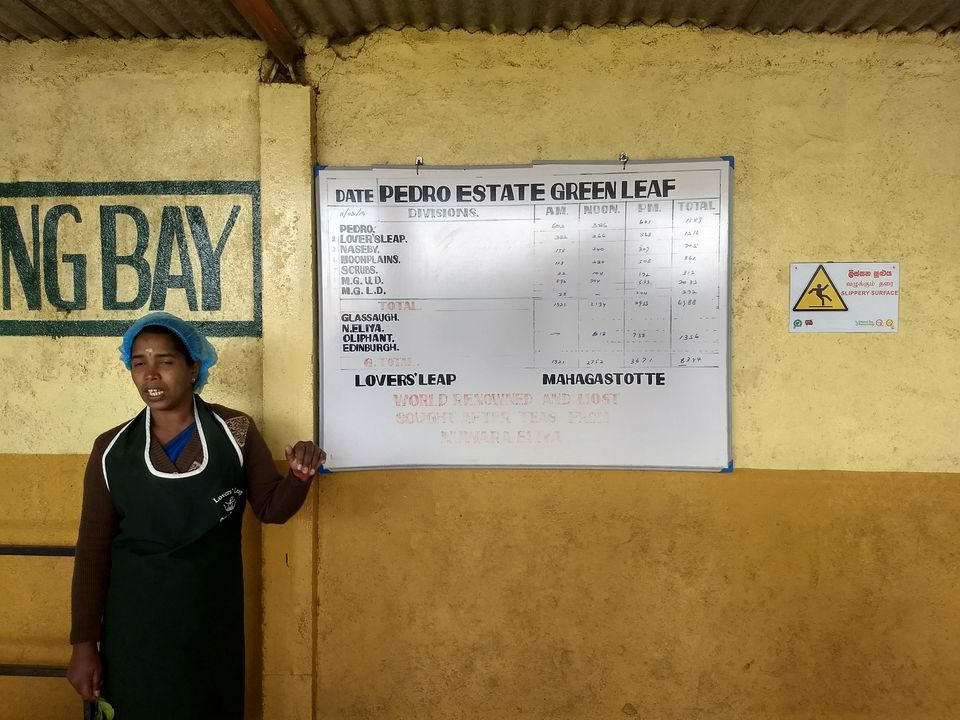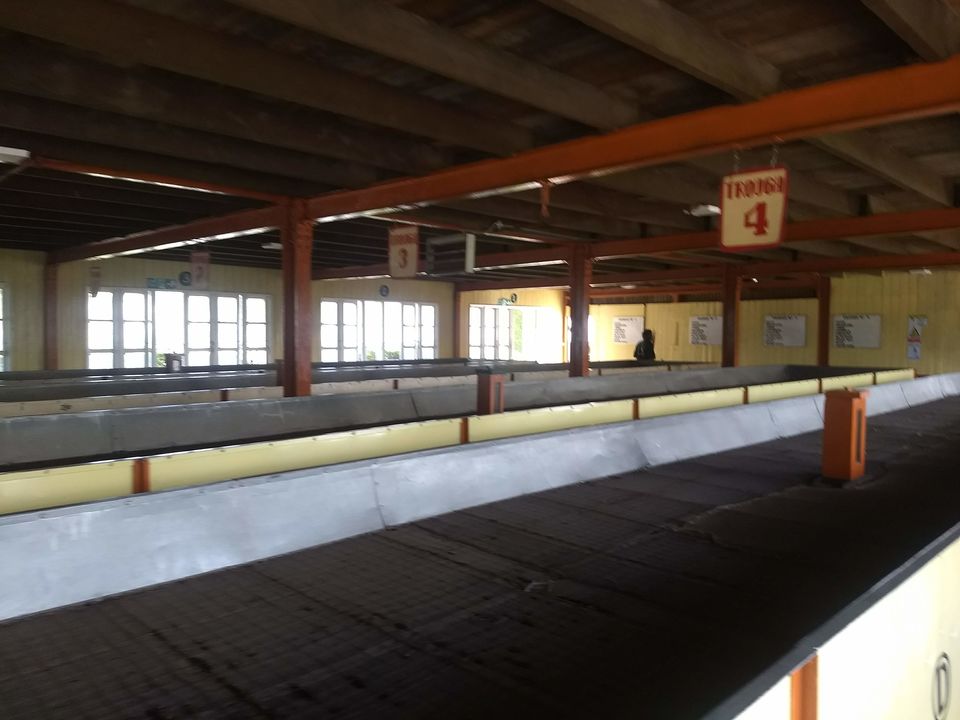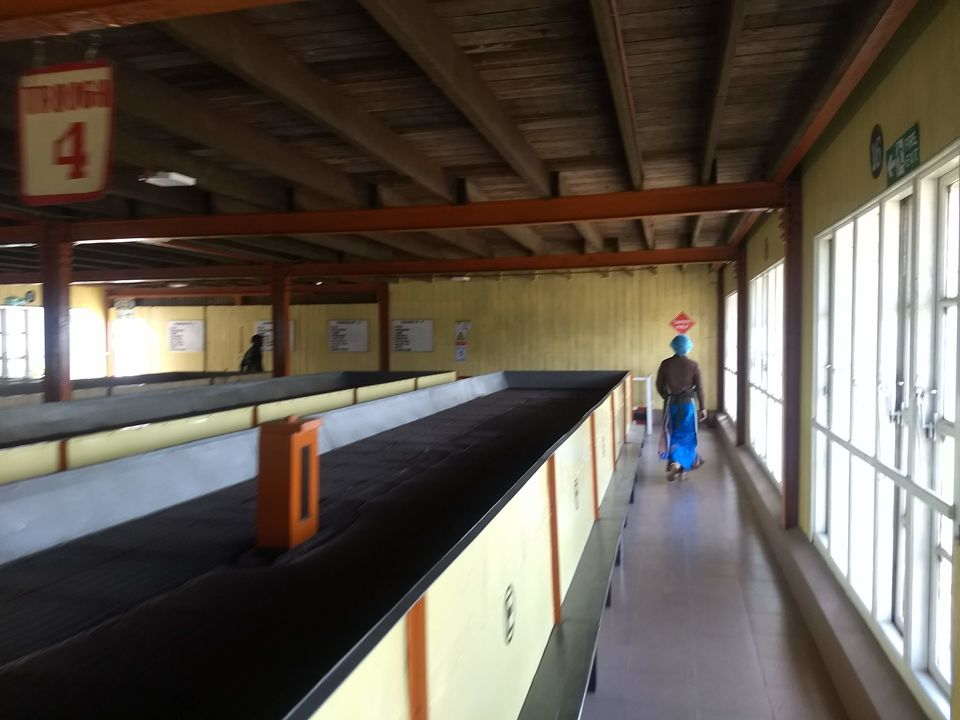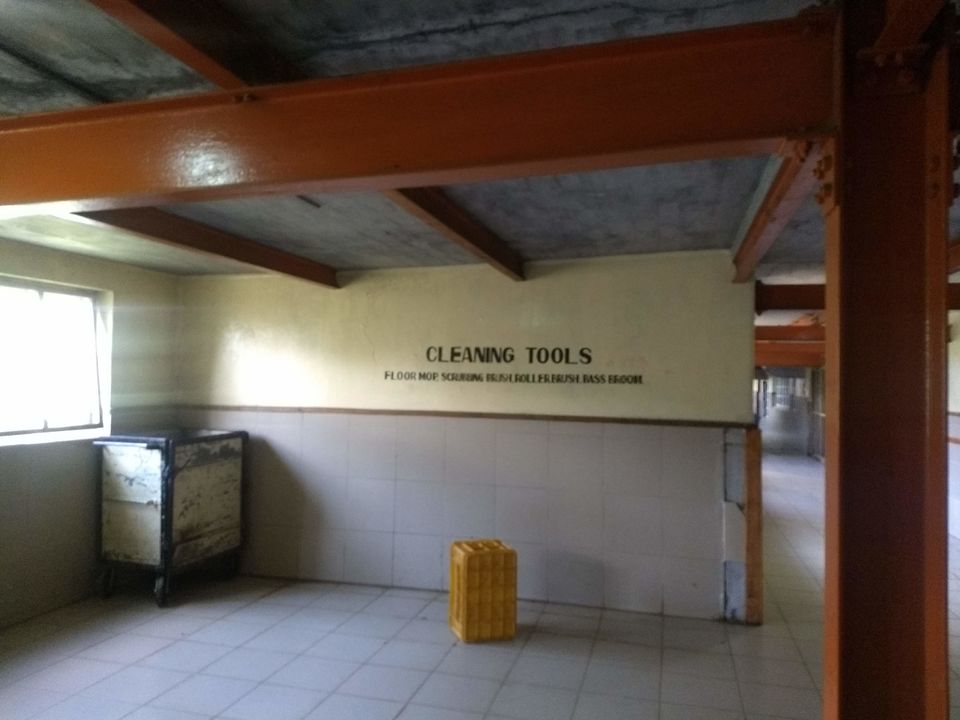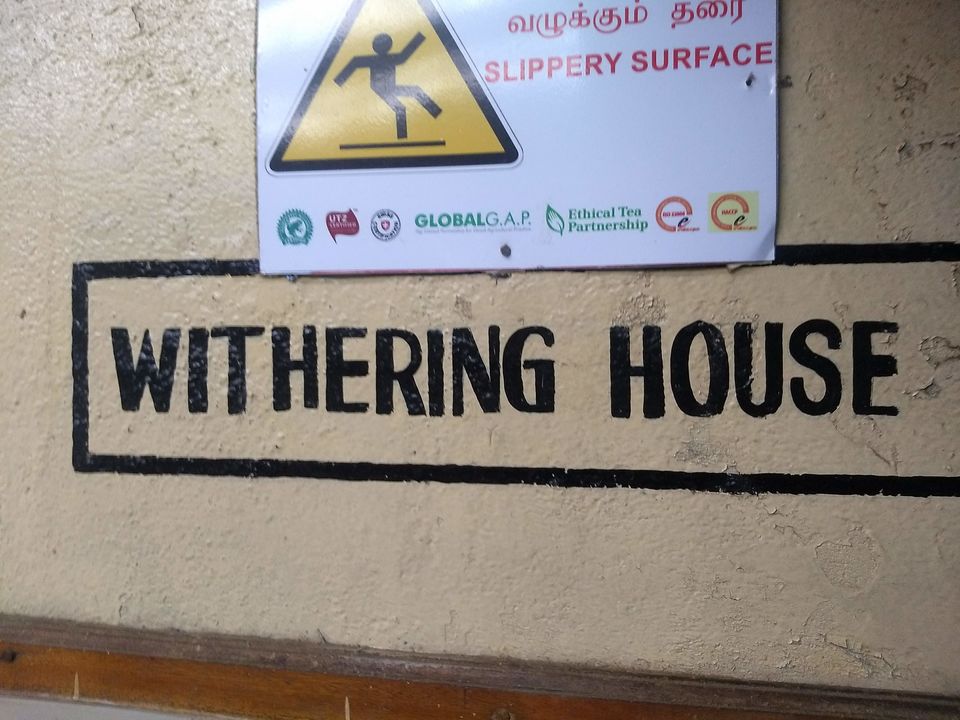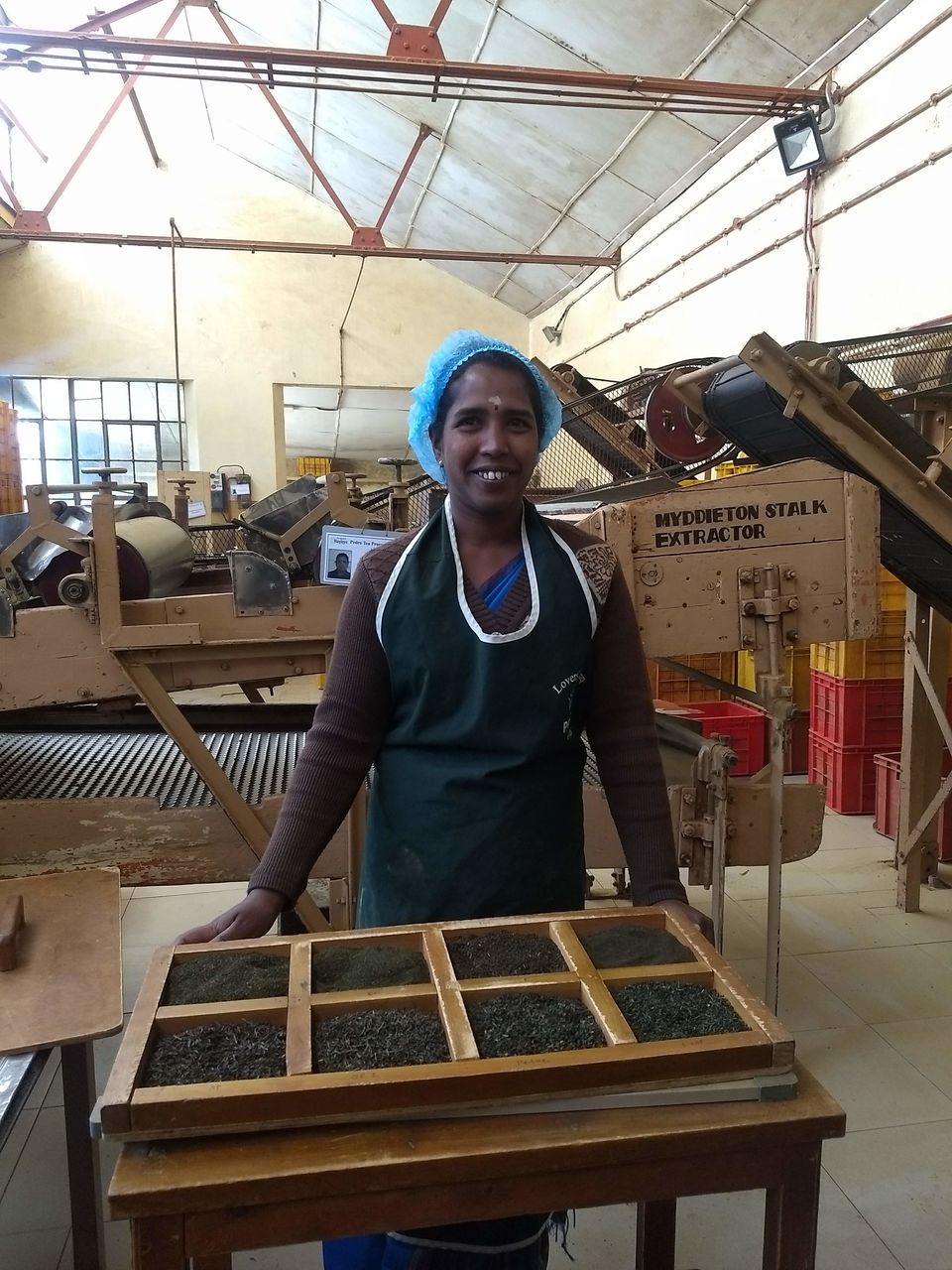 During this process, we met an old couple from England and it was there 50th Anniversary, which they celebrated in 1969 in chennai, so they were telling there stories and were amazed that we started our stories from Srilanka and blessed us for good life ahead.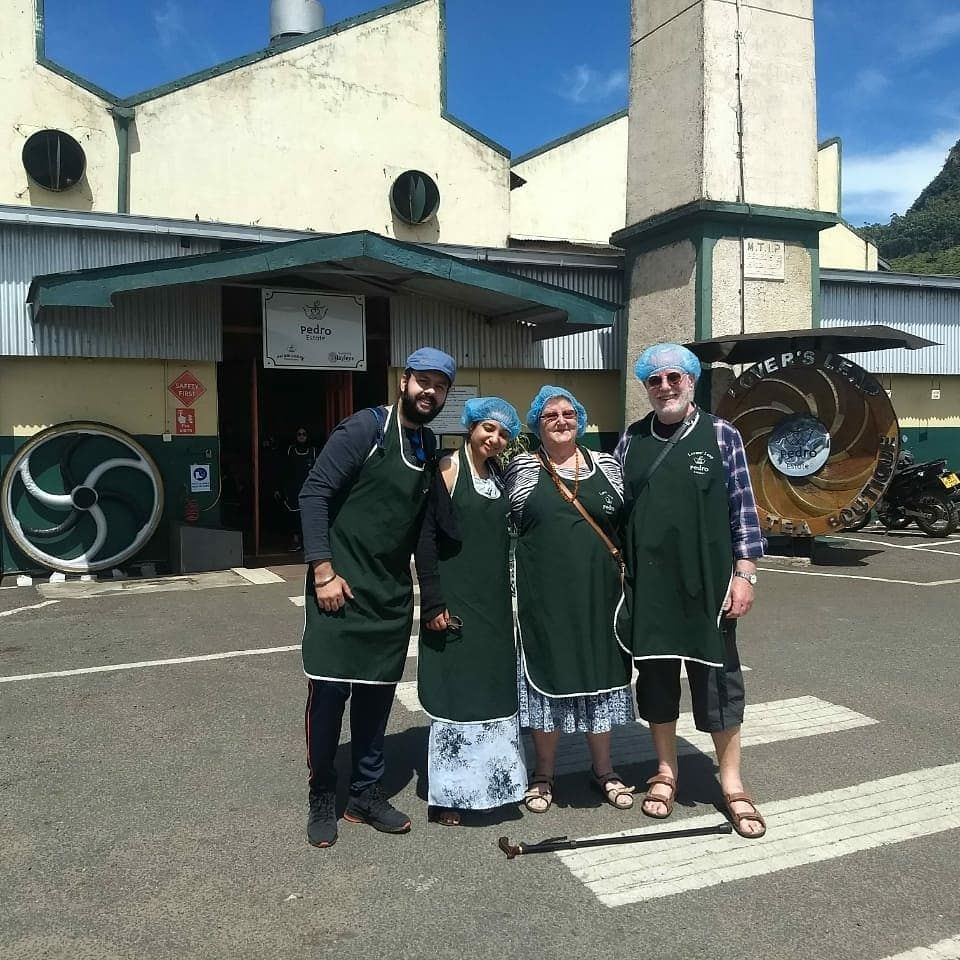 As i love trekking, so was thinking first to go for Adam's peak, then i skipped b/c it is more crowdy due to 4 religions have belief in it and i choosed Horton's Plain National Park which is less crowded.
I started early in the morning around 4:30 A:M, b/c it takes around 1-1.5 hr from Nuwara Eliya and paid 3500 LKR to the tuk tuk, as it covers Horton's Plains, Agro Strawberry Farm & Amba Dairy while coming back and plus the ticket cost me around 4800 LKR per pax.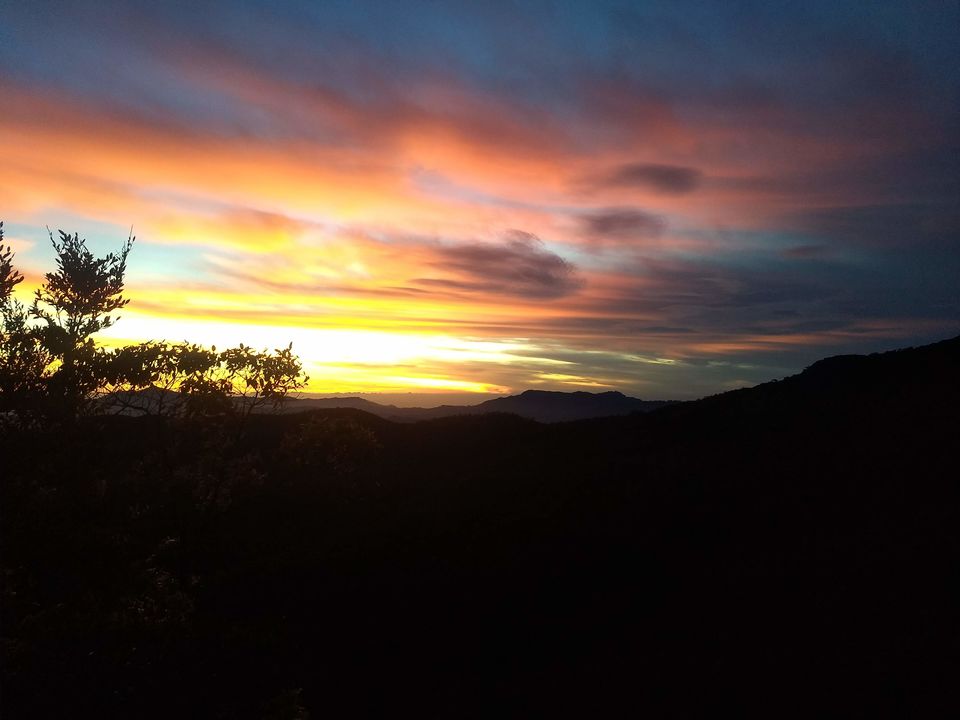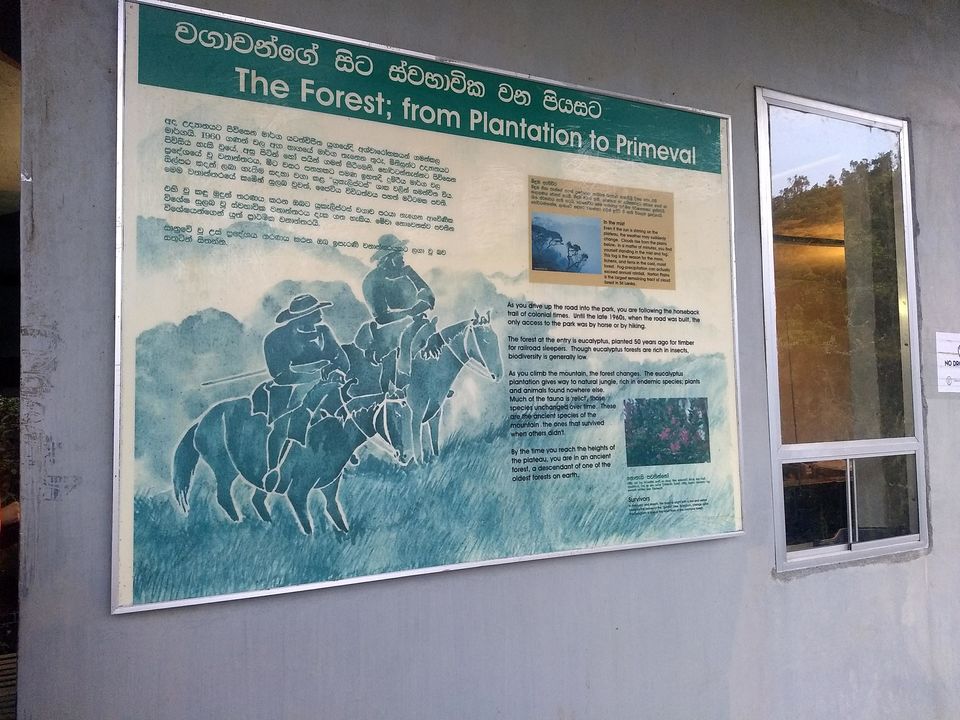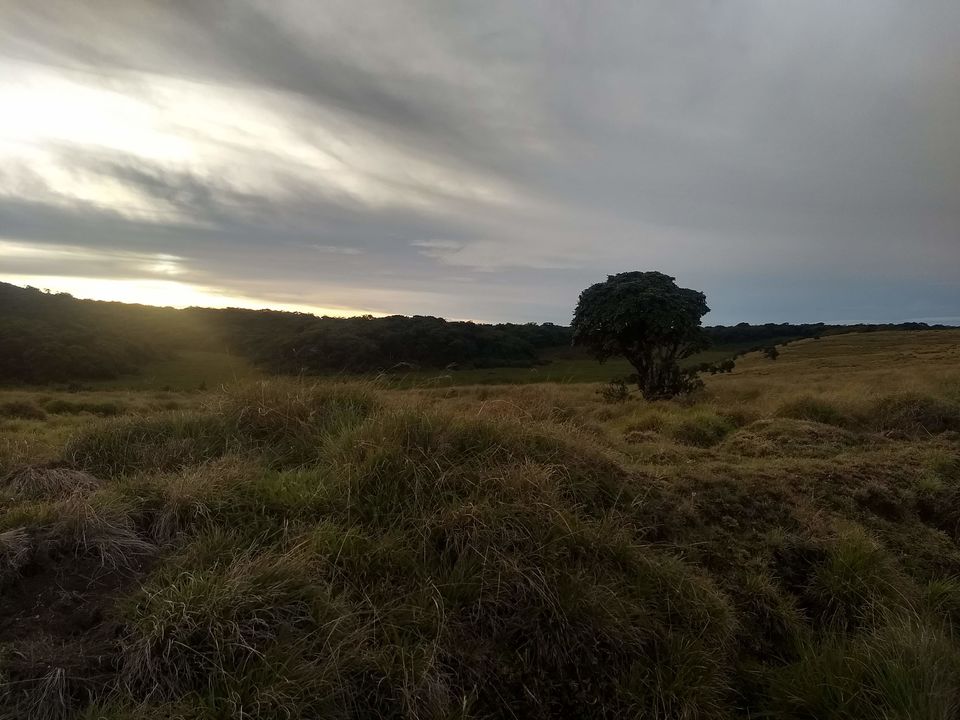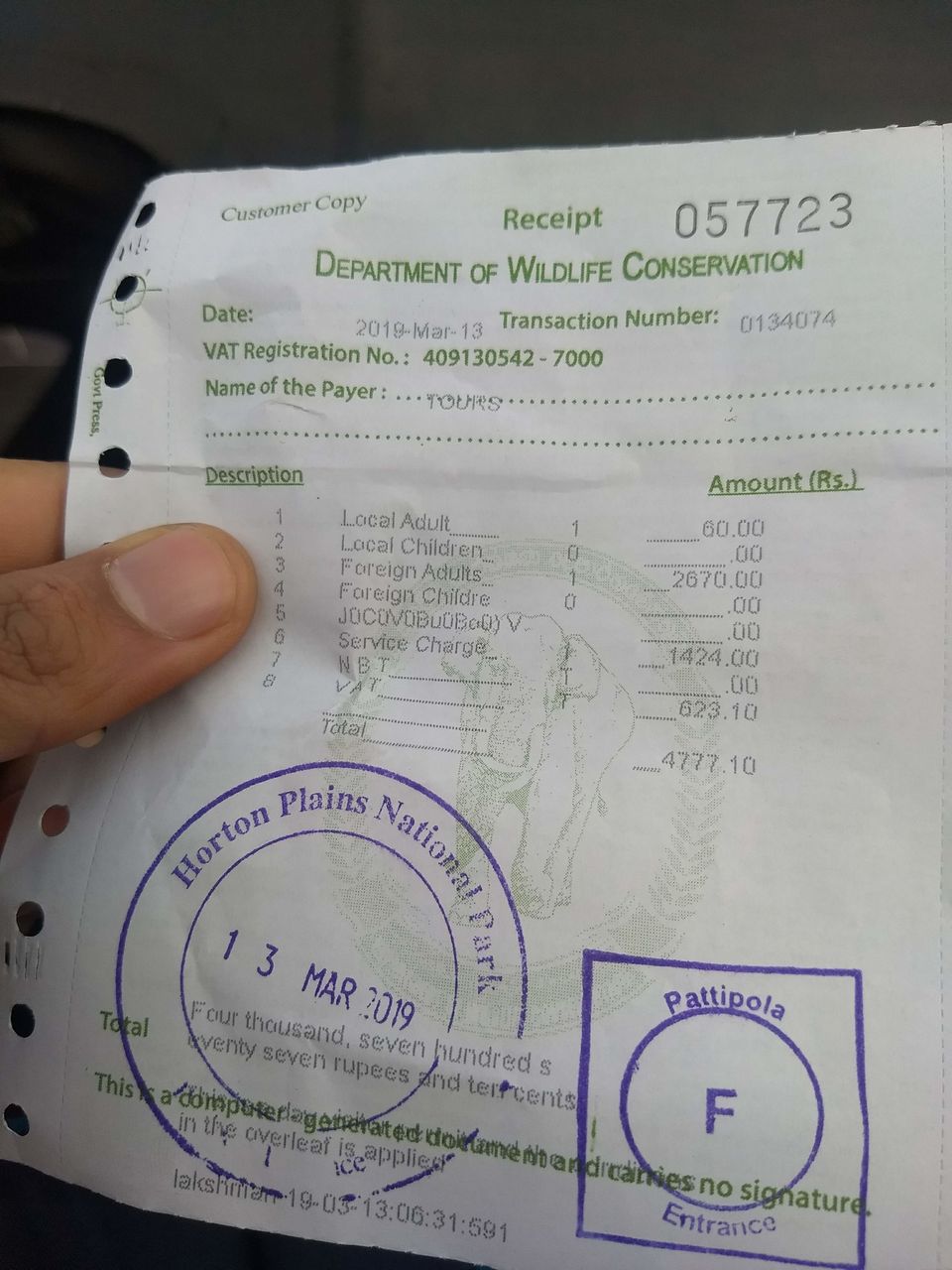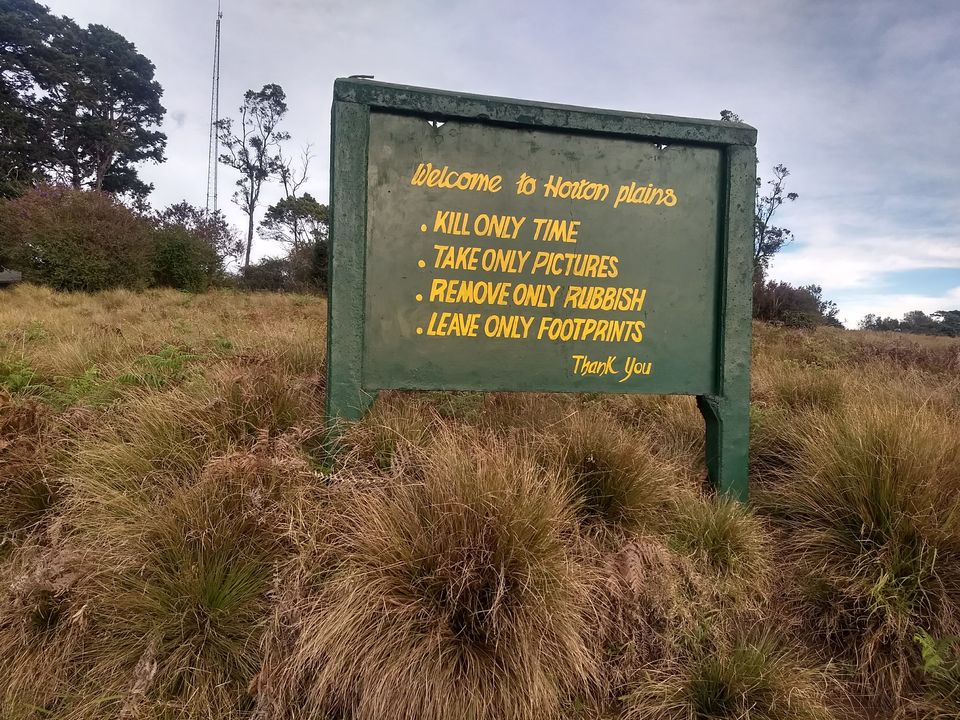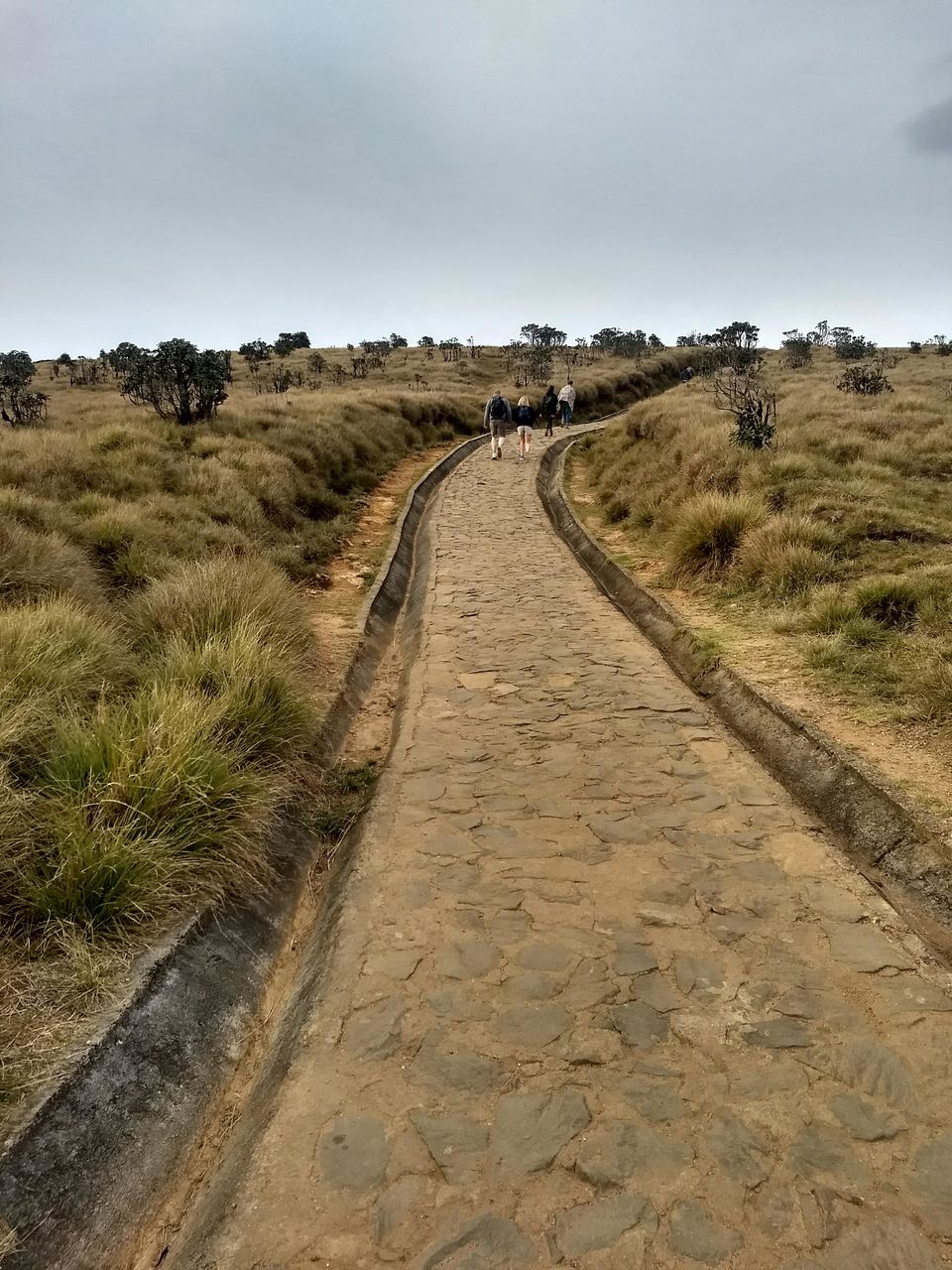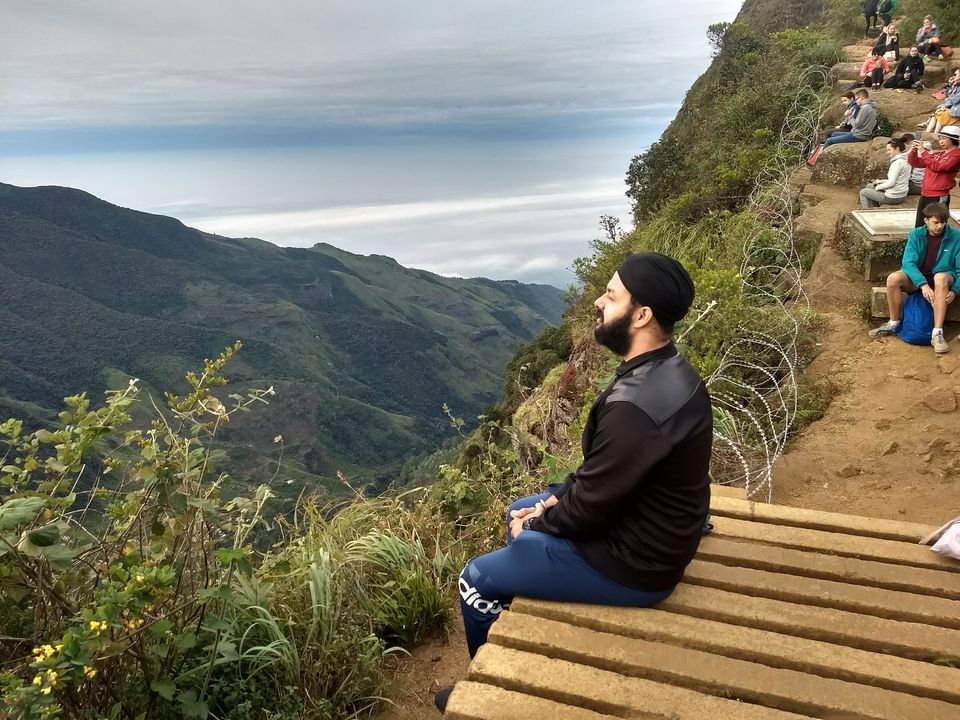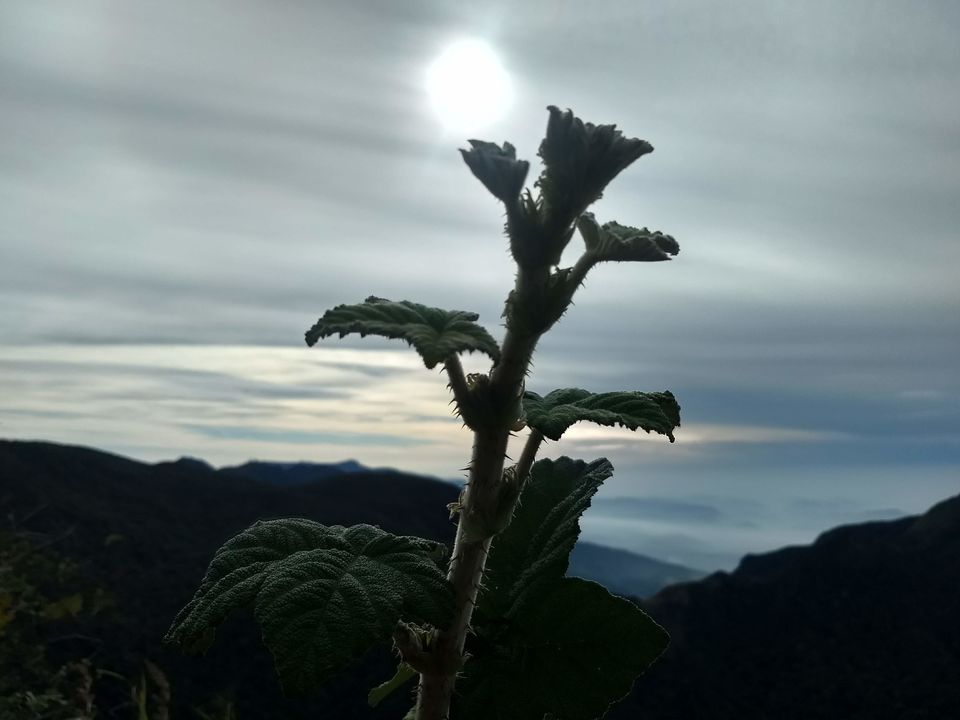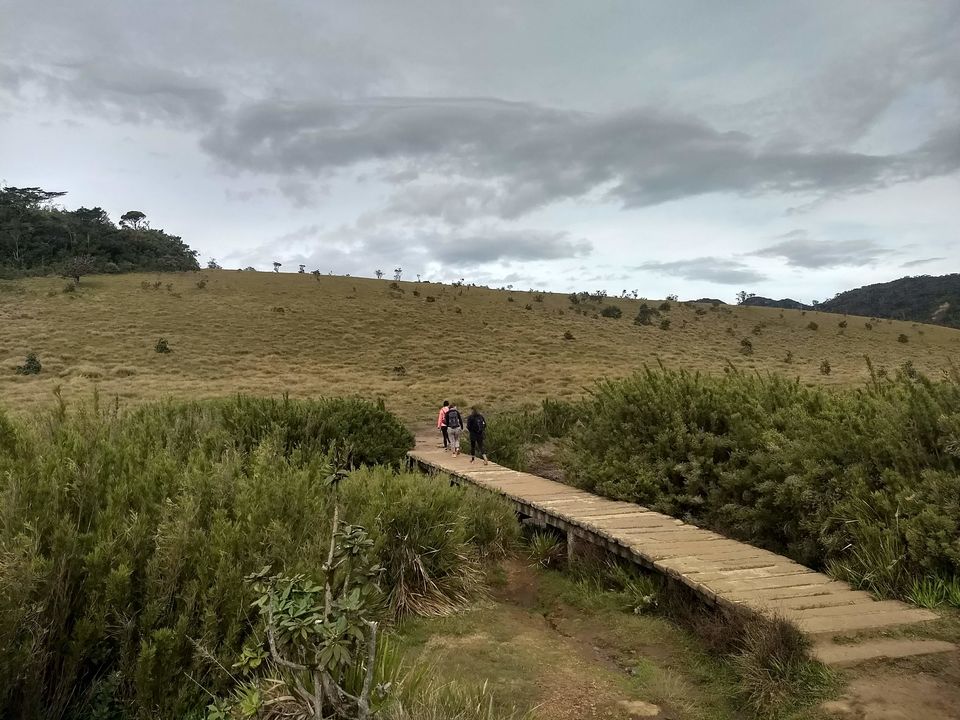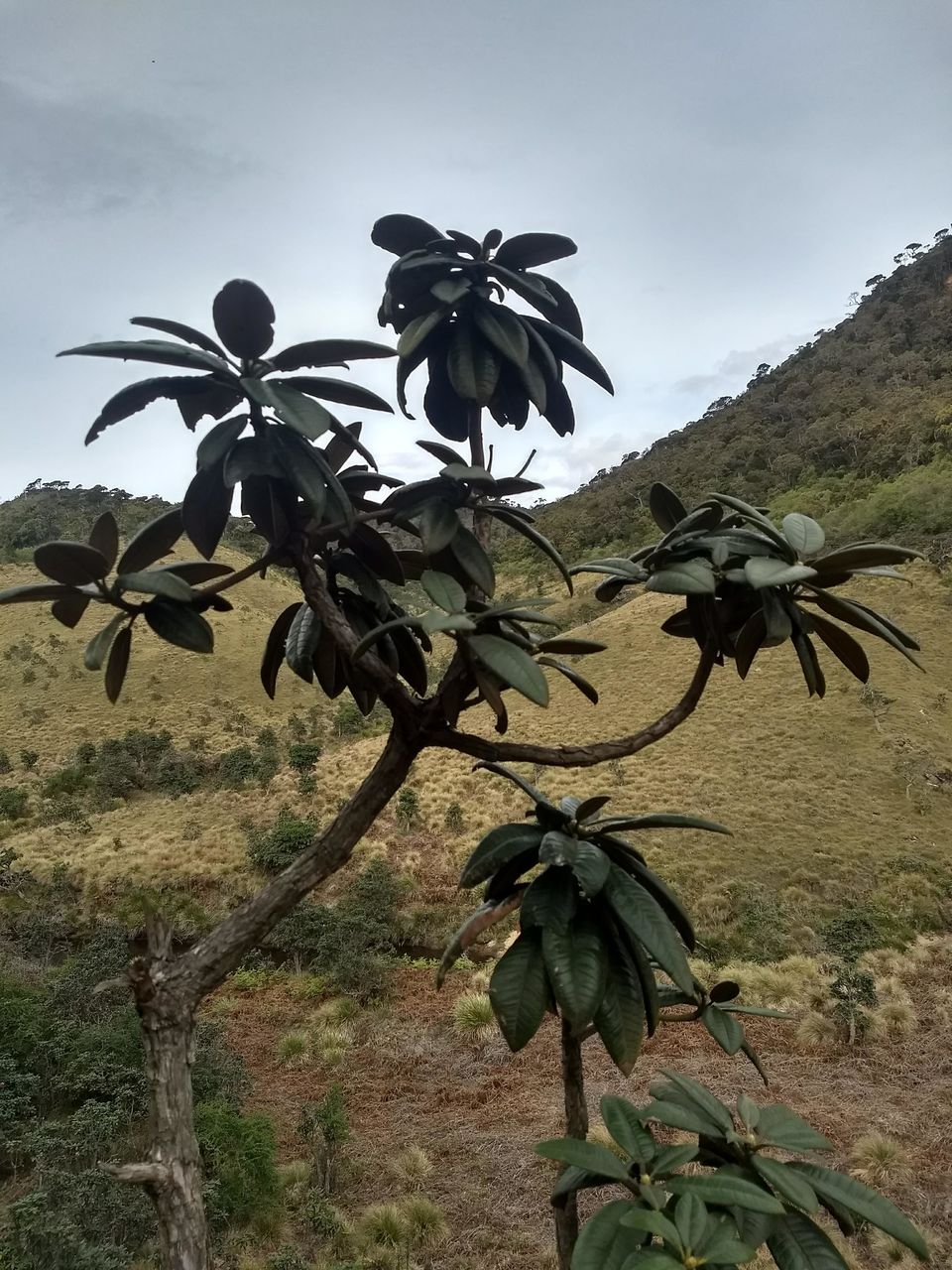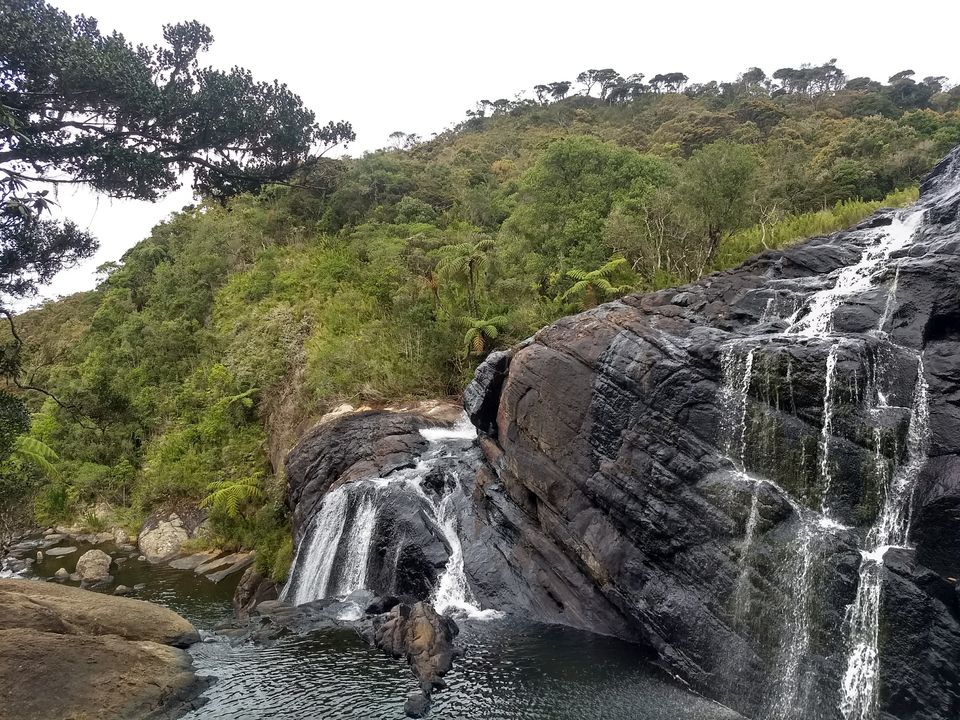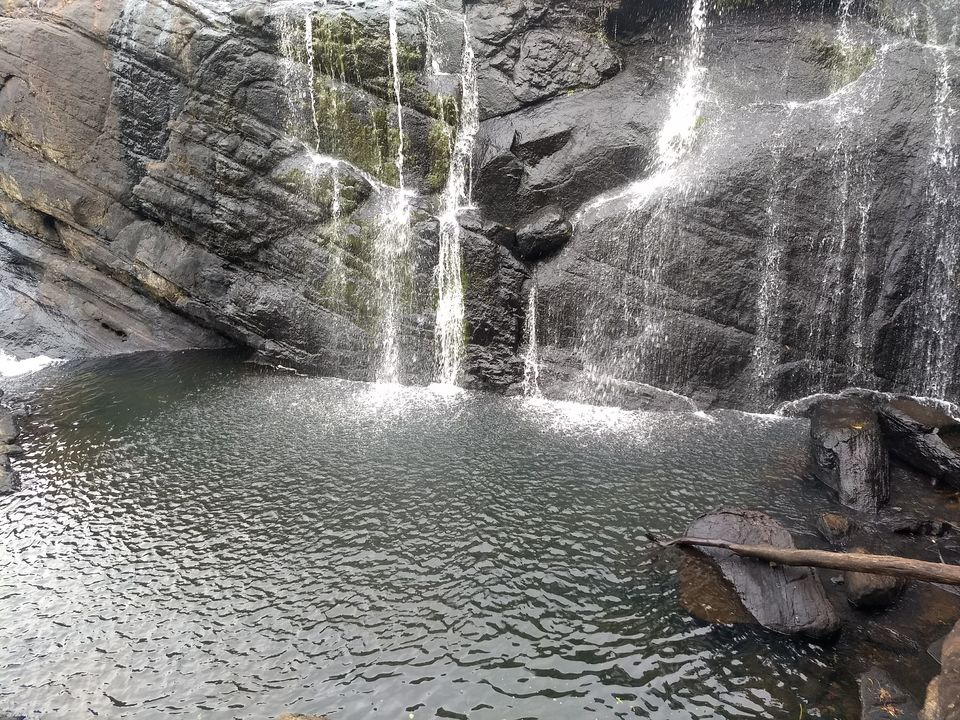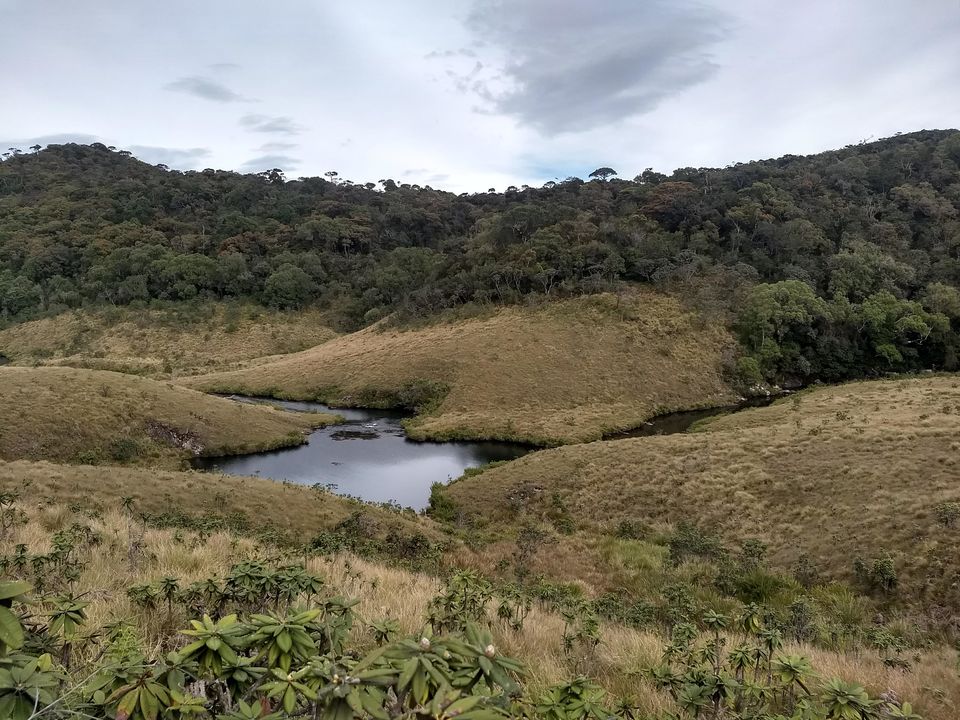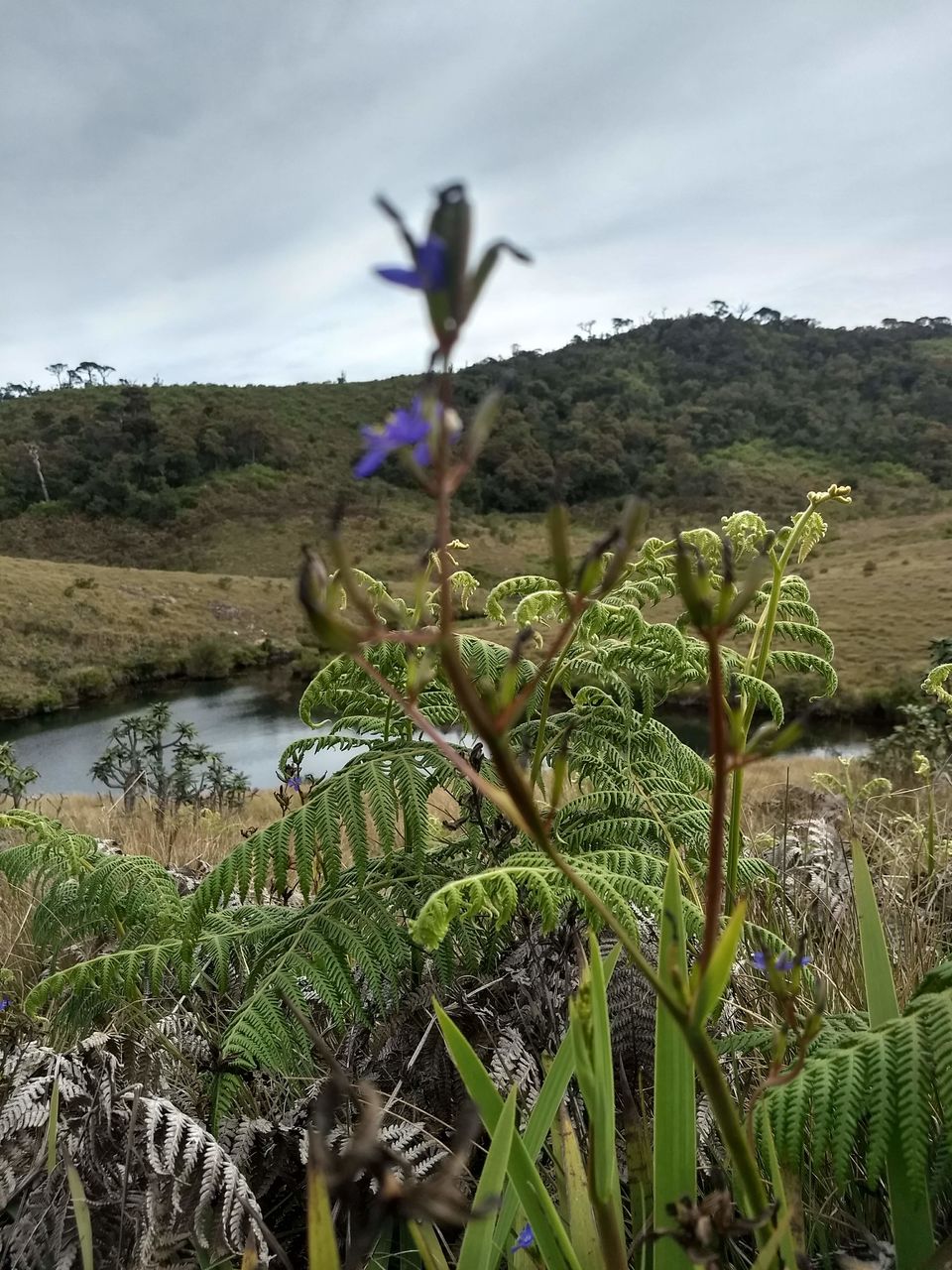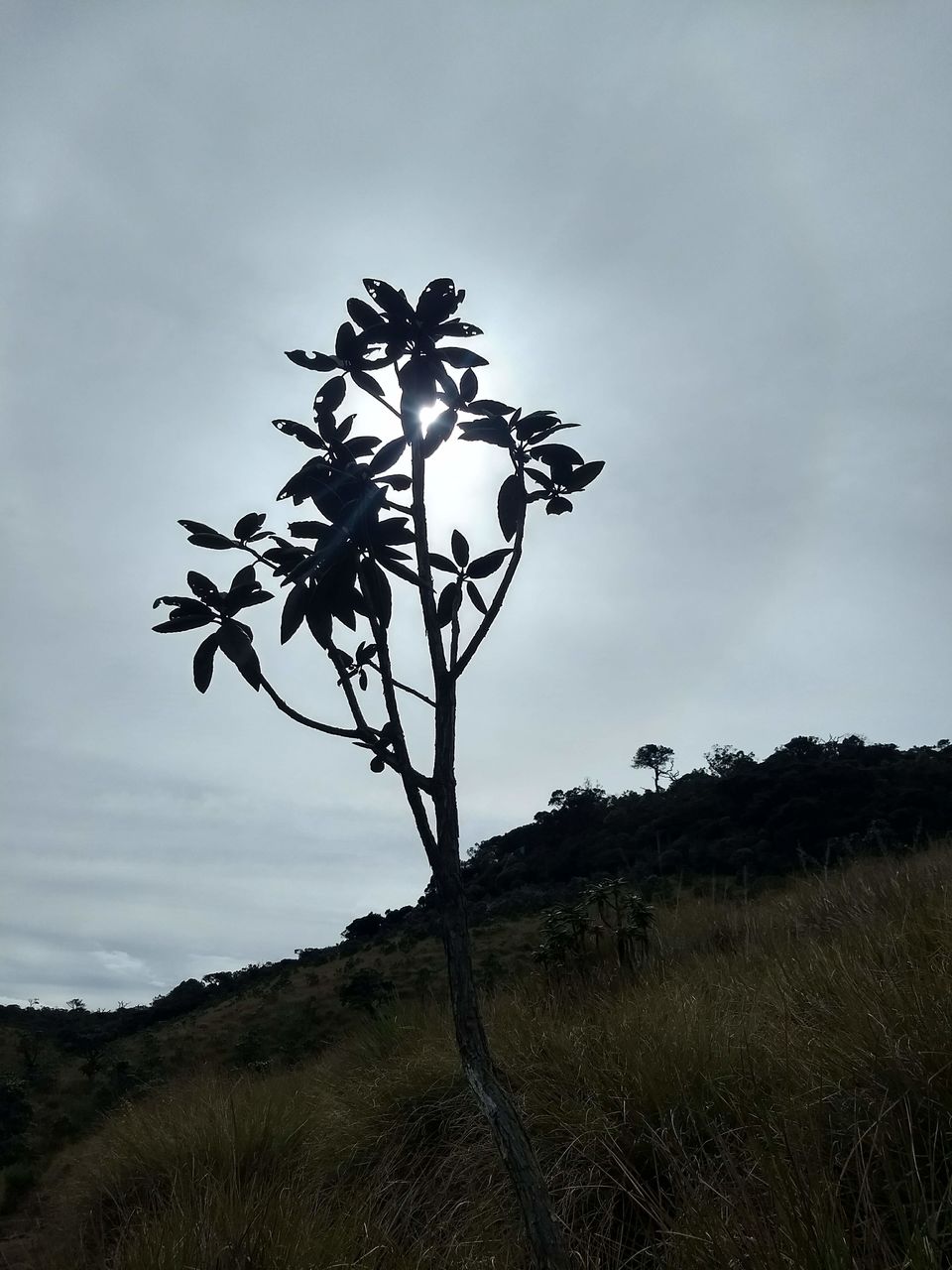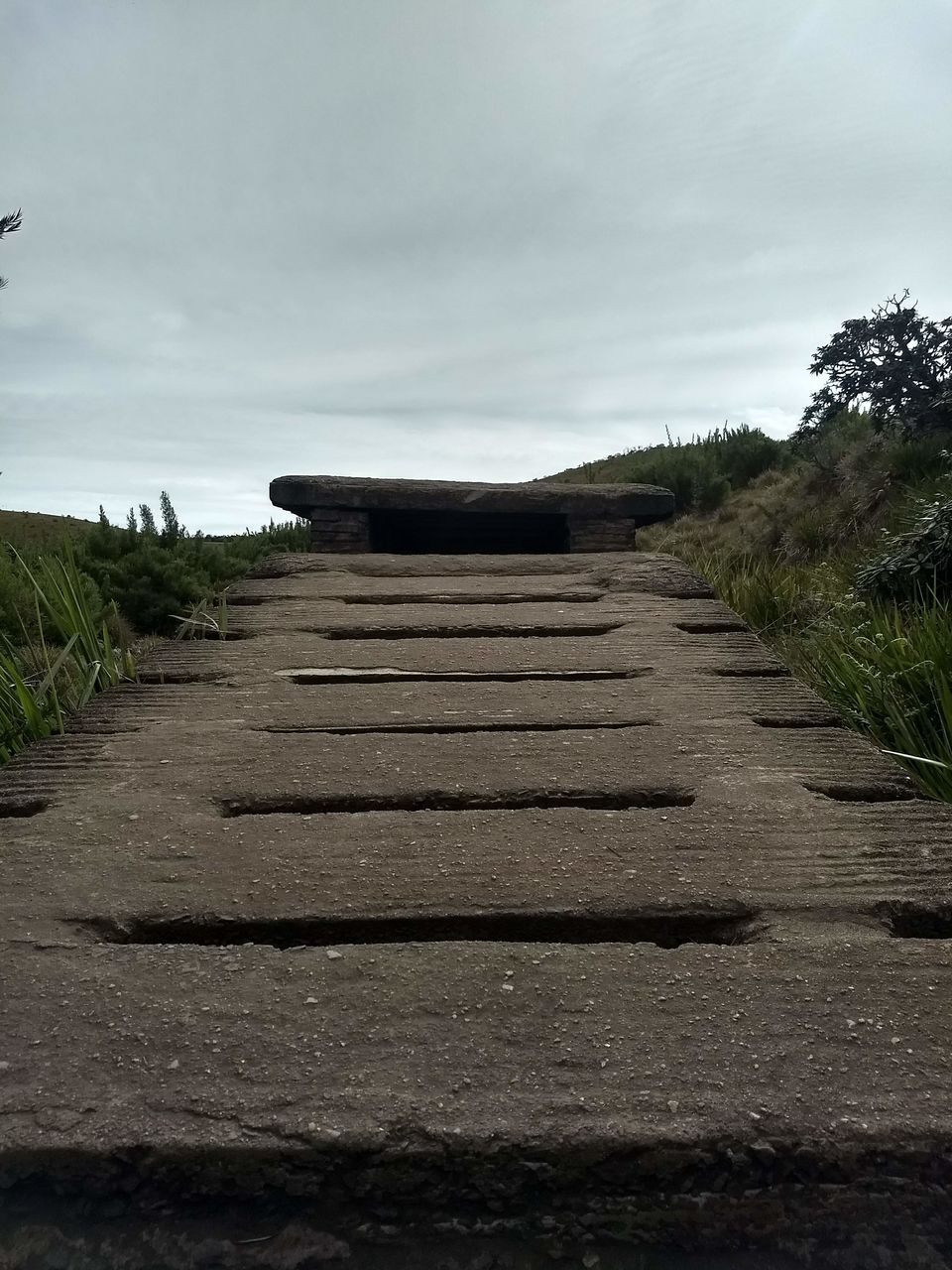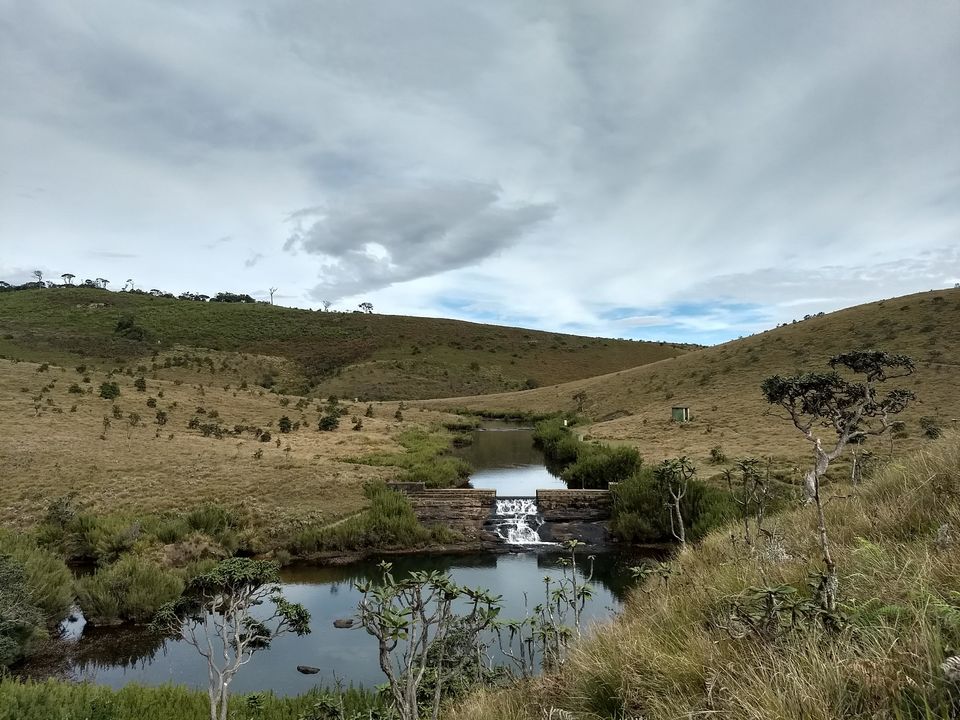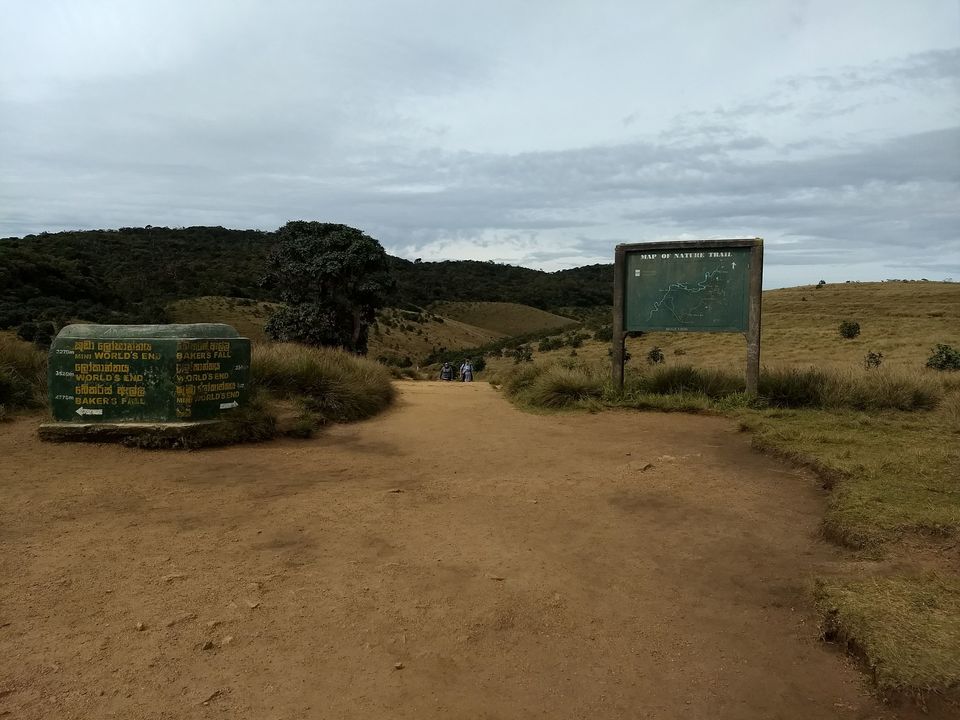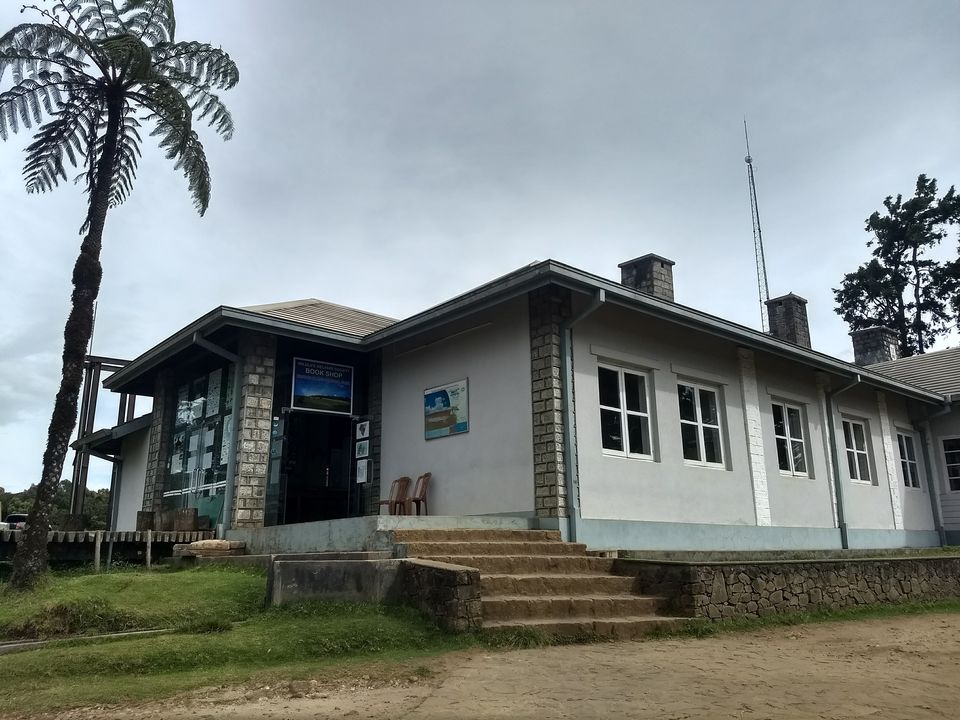 Some things to know before going there.
1. No plastic should be carried, at entry they will remove everything, even plastic cover from bottles.
2. Upon entering there are two turns given, take left one, as this hike is circular in nature, but mostly people take right, thinking it is right, but on left side, there is less crowd and you can enjoy your hike.
3. Go in early time, as in the mid of the day, sun will trouble due to heat.
While returning i visited two other places.
1. Amba Dairy Farm House - where they Cow is from New Zealand and they took proper care of that.
2. 100 LKR is ticket price for entering the Dairy and don't forget to drink the hot milk of 50 LKR per glass.
3. There is one Agro Strawberry Farm, where you can enjoy authentic strawberry, i had one strawberry cake, which i shared with my driver and he was very happy.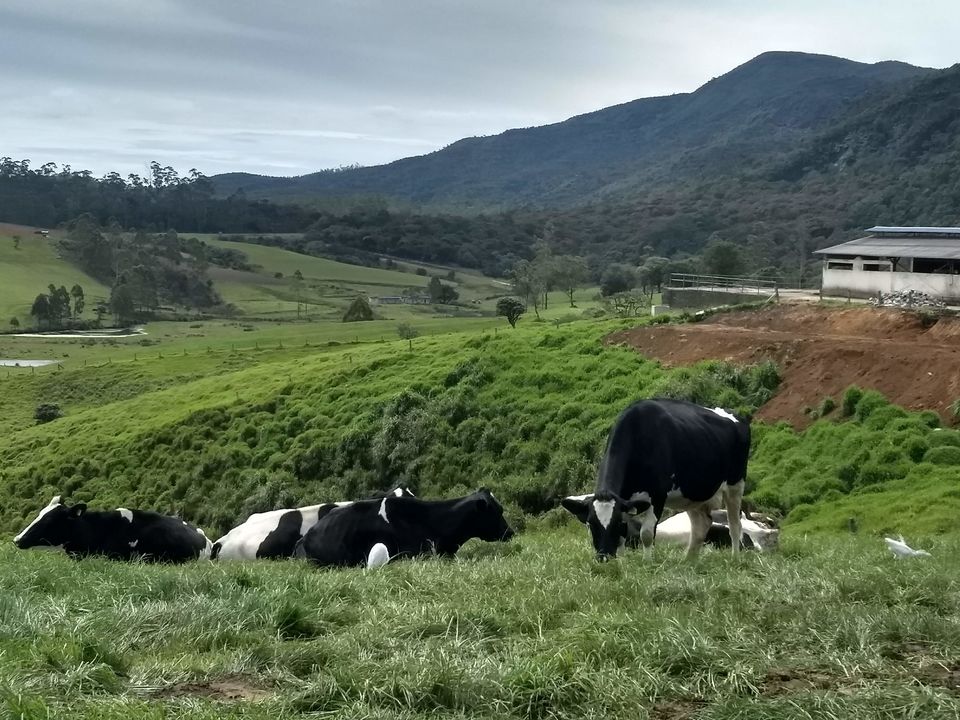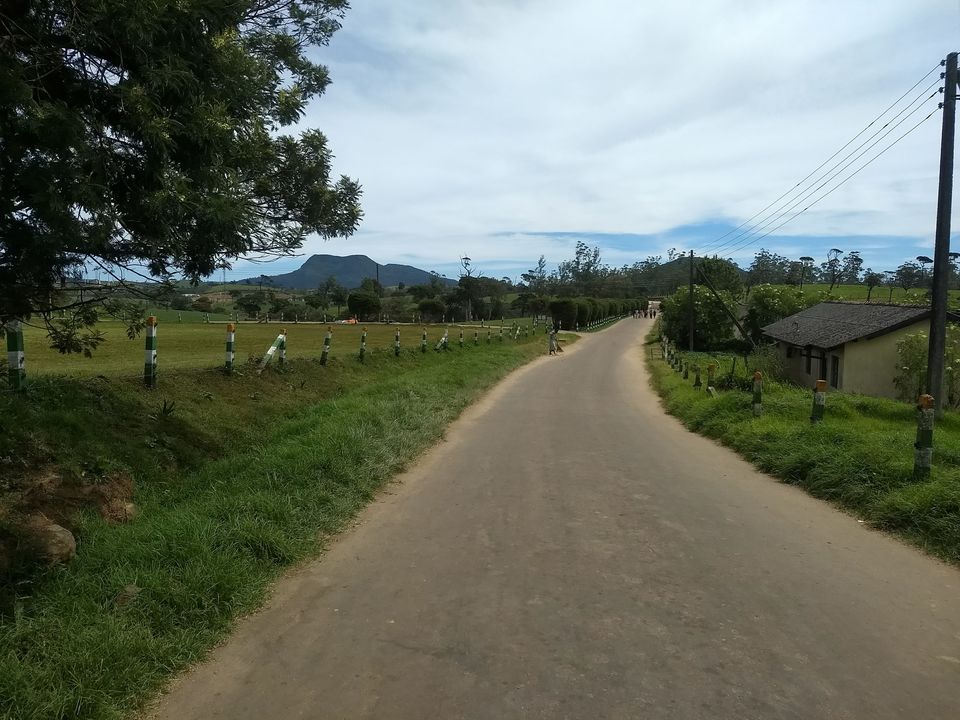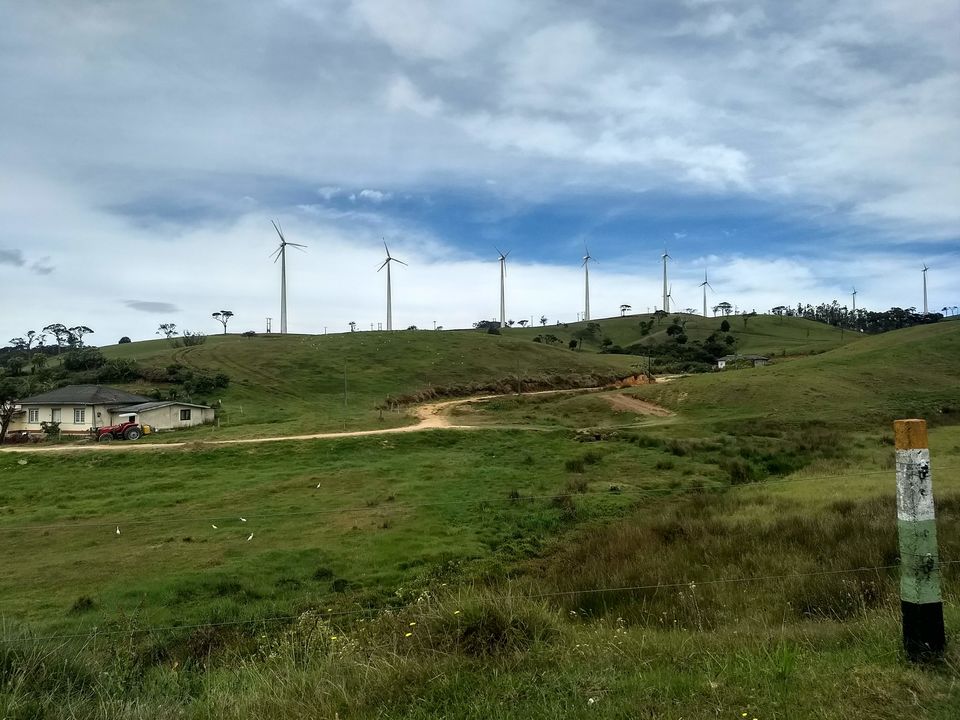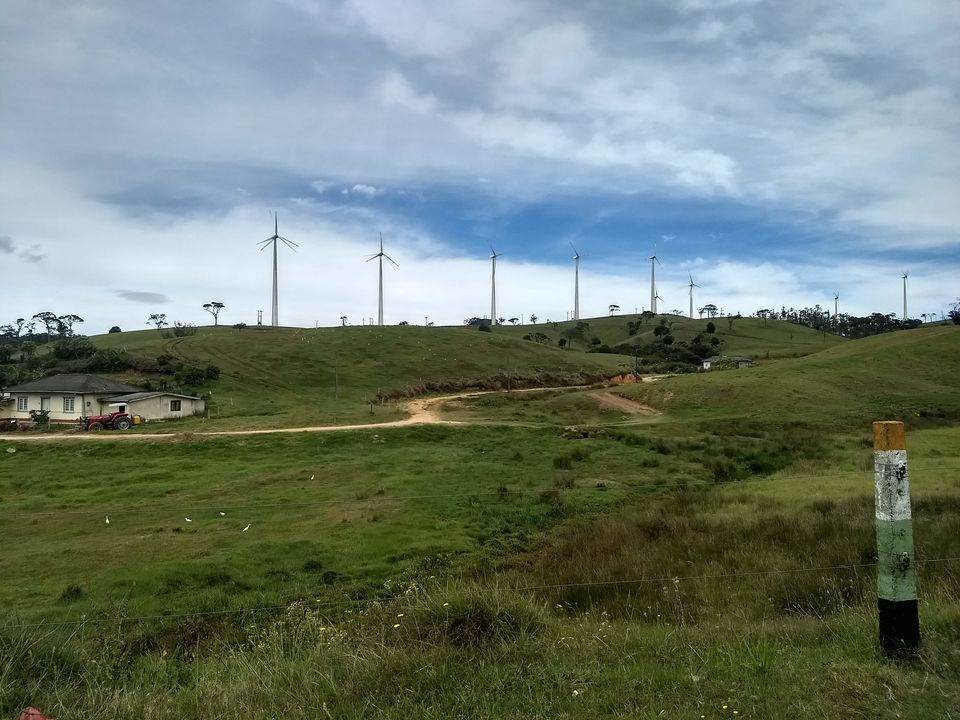 On last evening at Nuwara Eliya, we got awesome home made Srilanka food prepared by auntie and we greeted each other on next morning and we went off to Last leg of the trip - Unawatuna.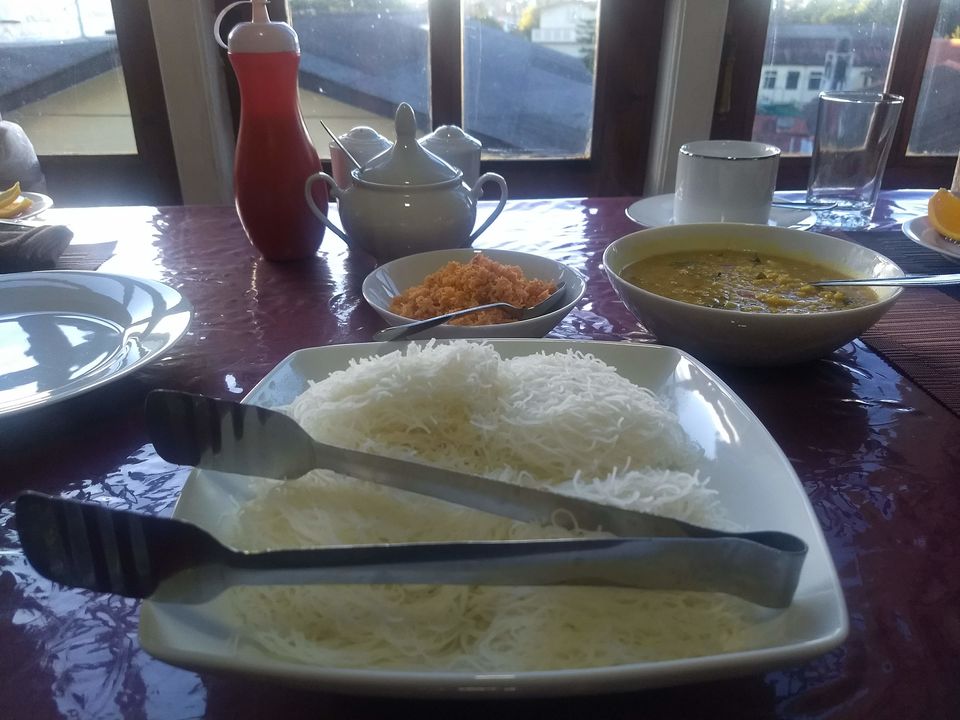 Hotel Name - Beach Grove Villas
Address - North 80600, Thalpe Road, Unawatuna.
Since this is beach side part of the country, and it was hot also, we took a bus from Nuwara Eliya around 8:00 A:M and reach here by 3:00 P:M and it was very tiring journey.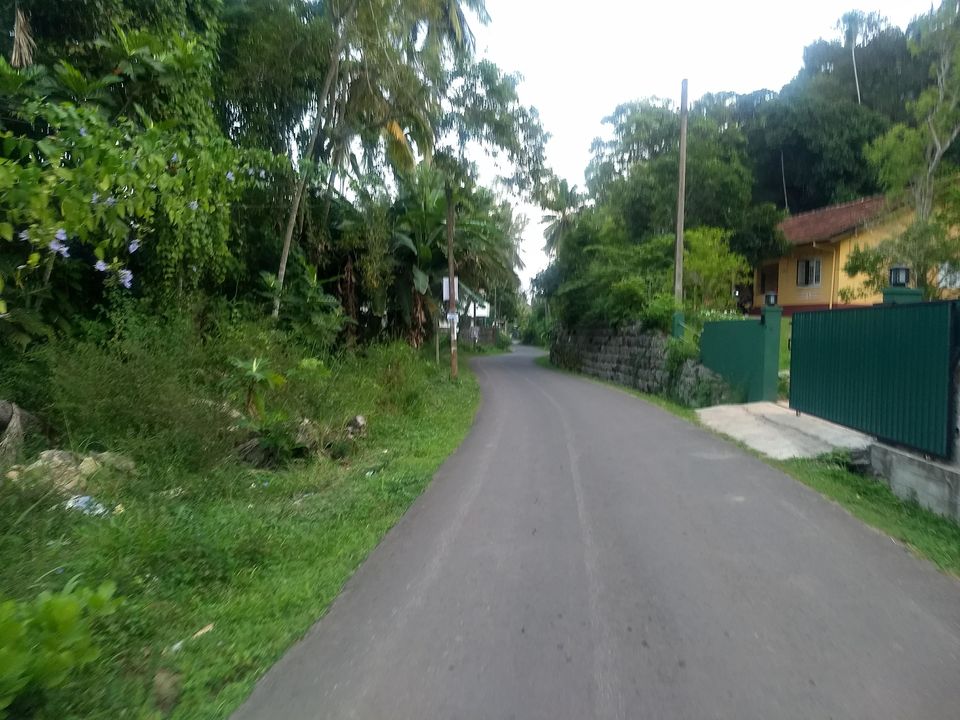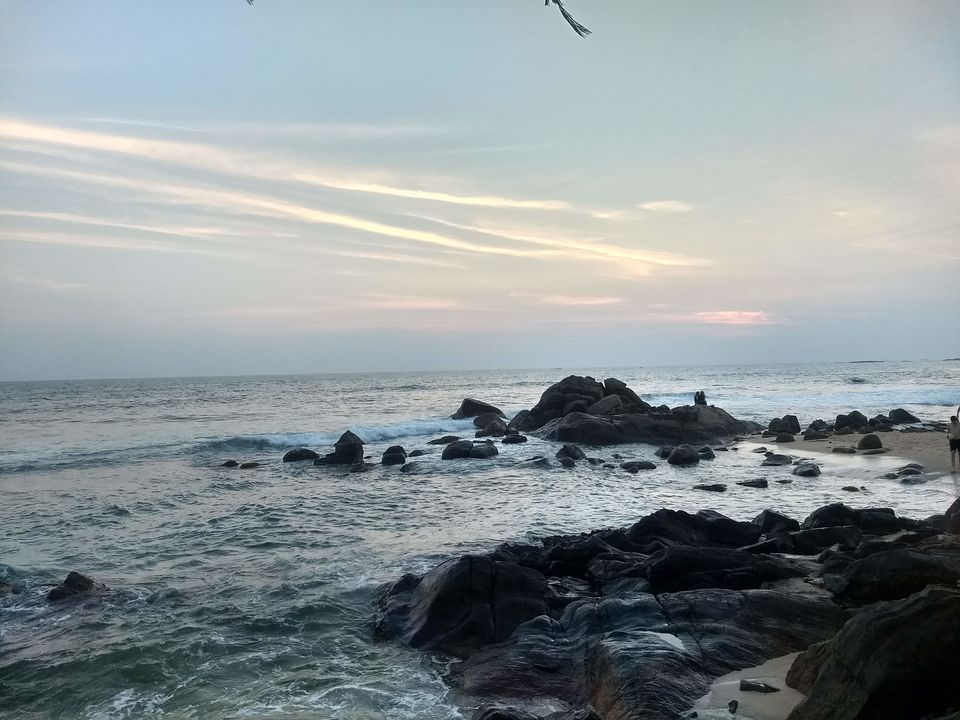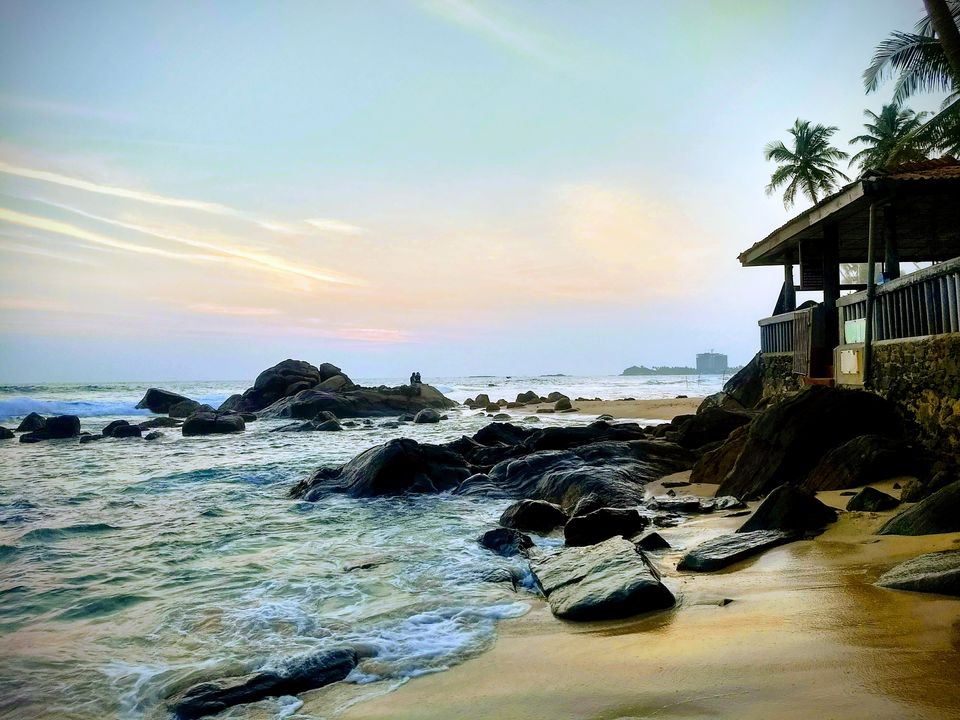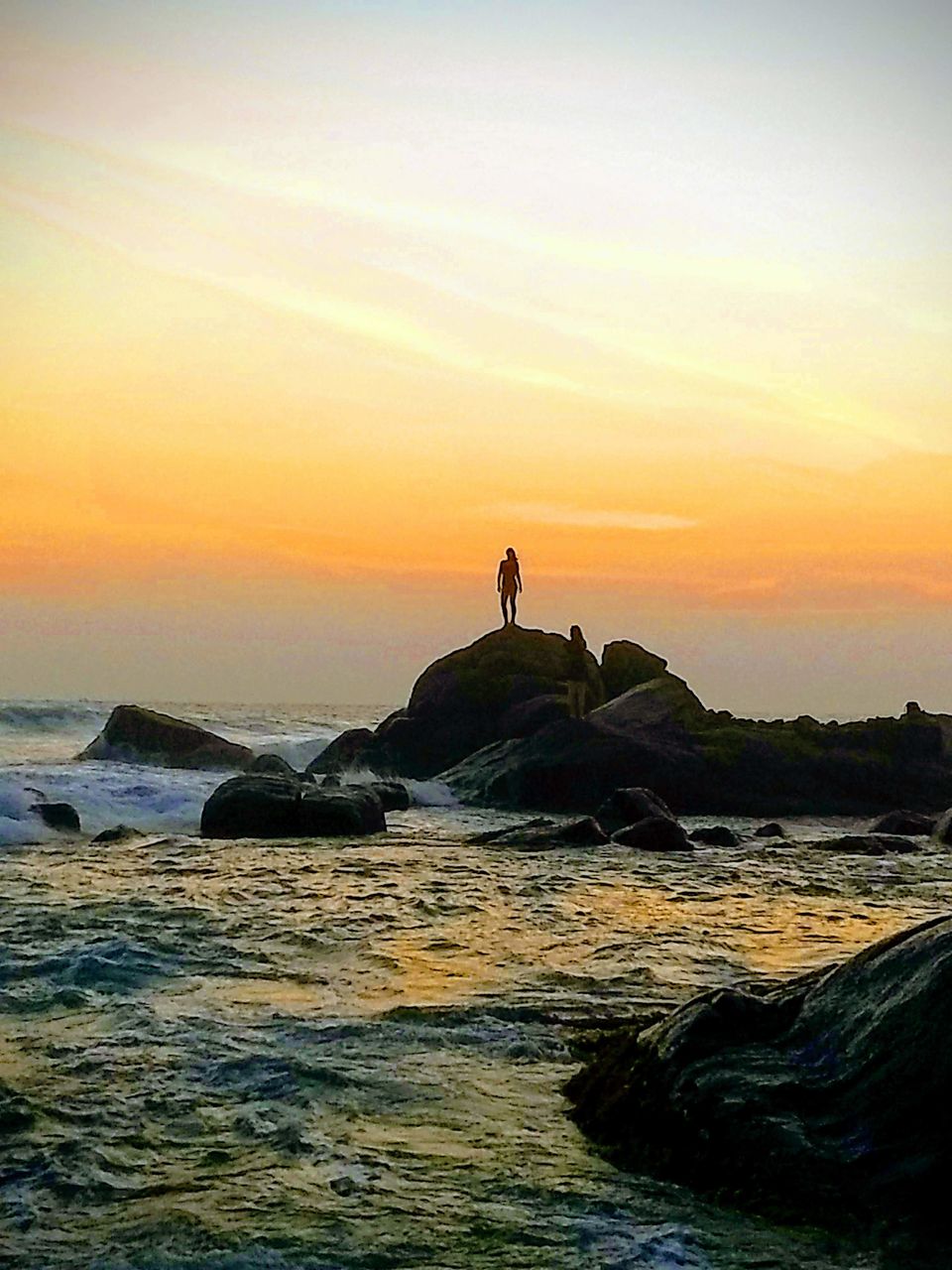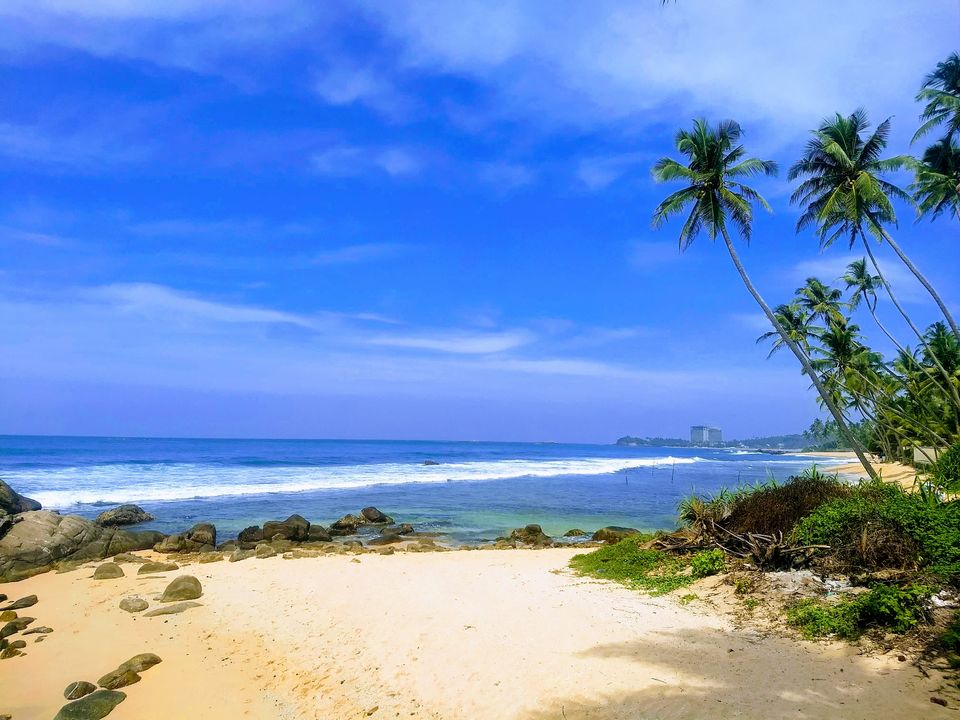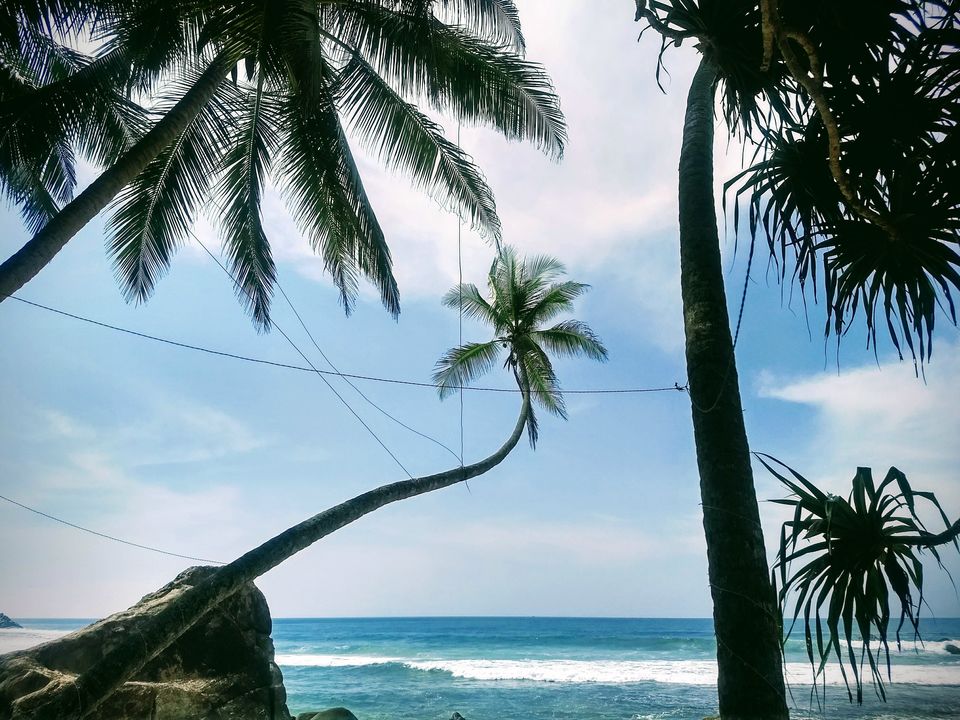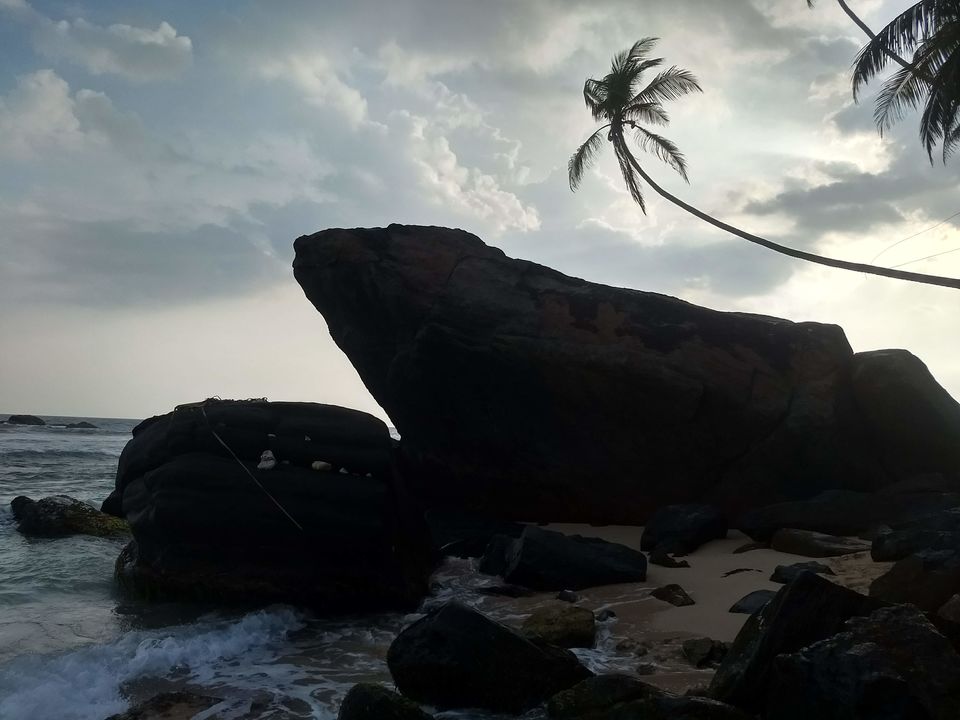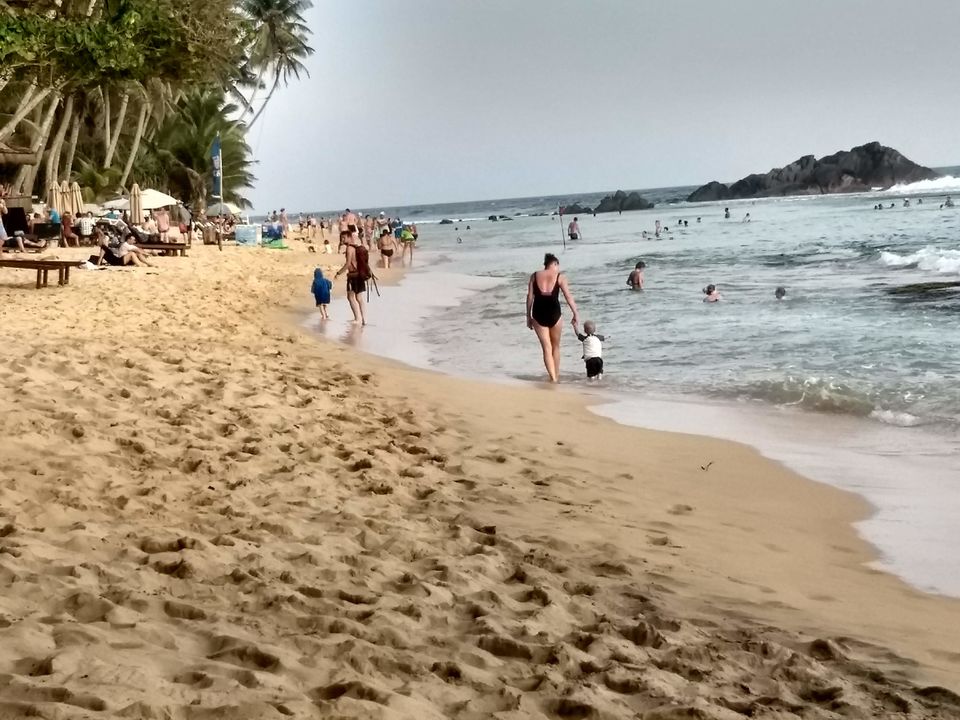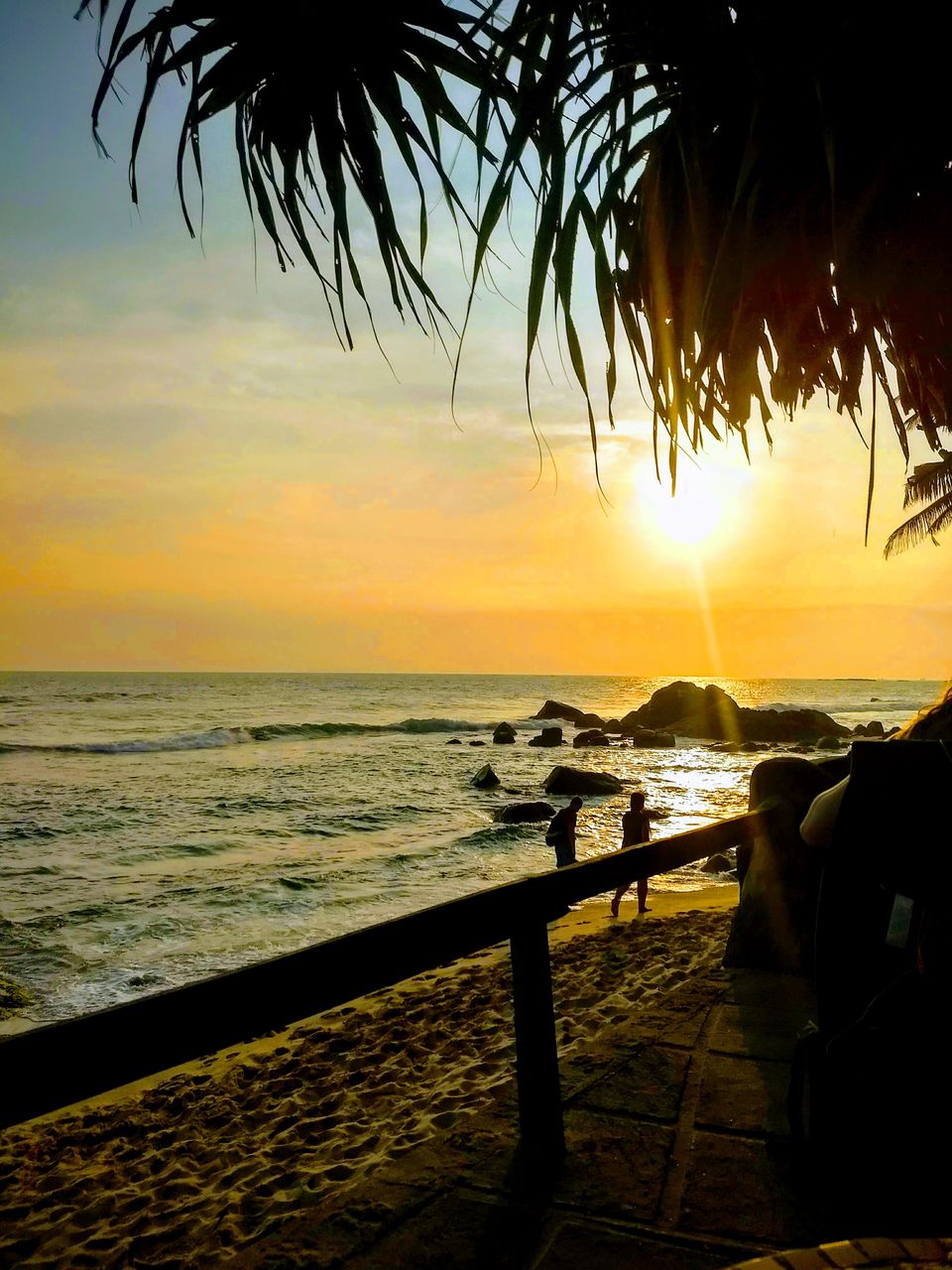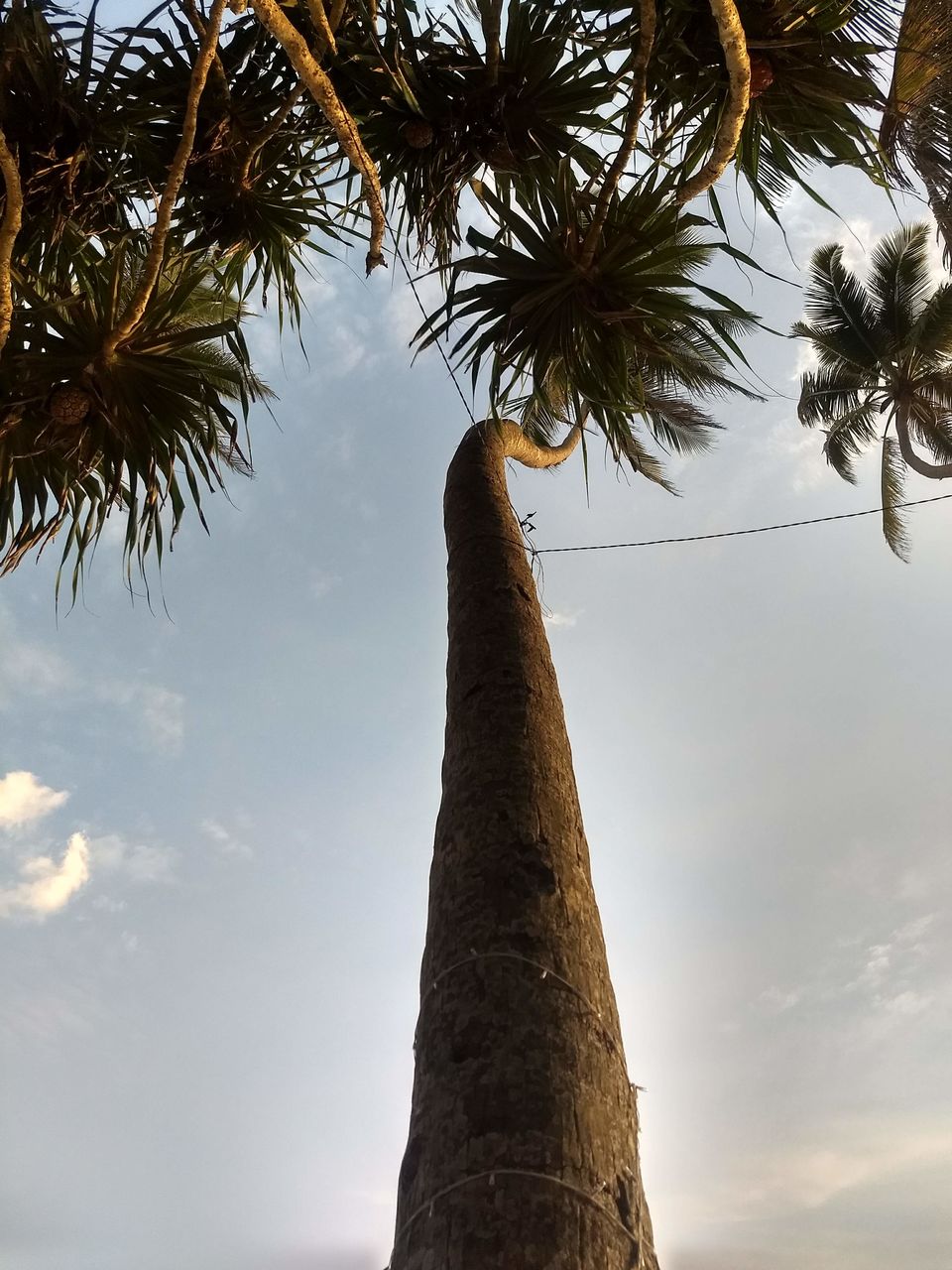 Since there are various beaches, Unawatuna is preferred for quite and less crowded, which means less dirt and trash.
Here the food is mostly coastal and rice, so the host told me there is an Indian restaurant by the name of "Indian Hut", which is 5-6 km from the place, i was staying and we got good food in nominal price.
Galle Fort - Last Checkpoint before Heading to India.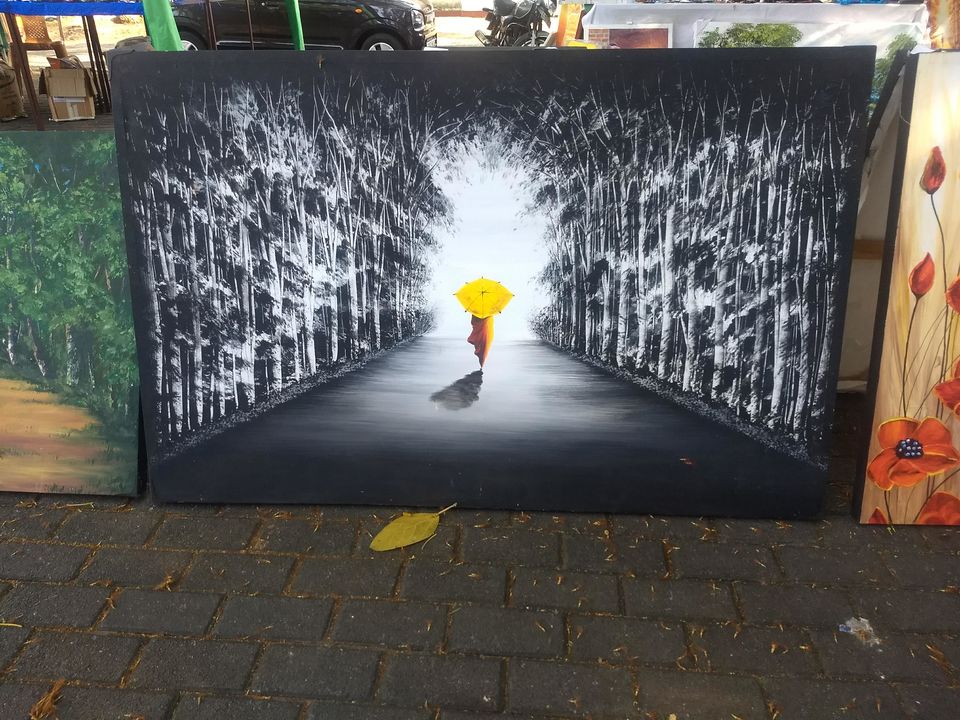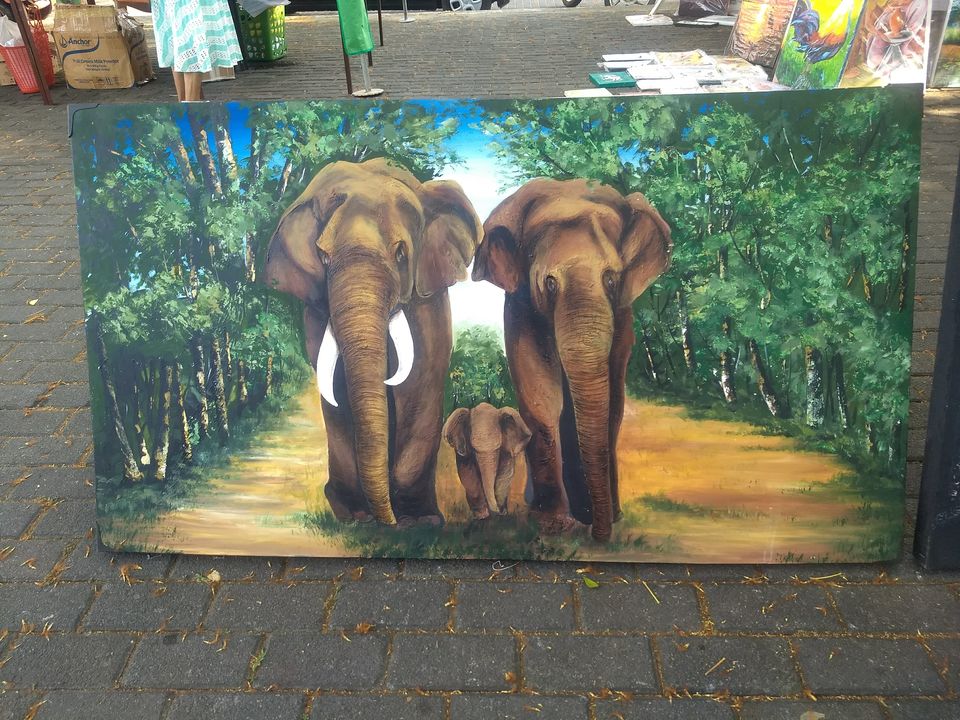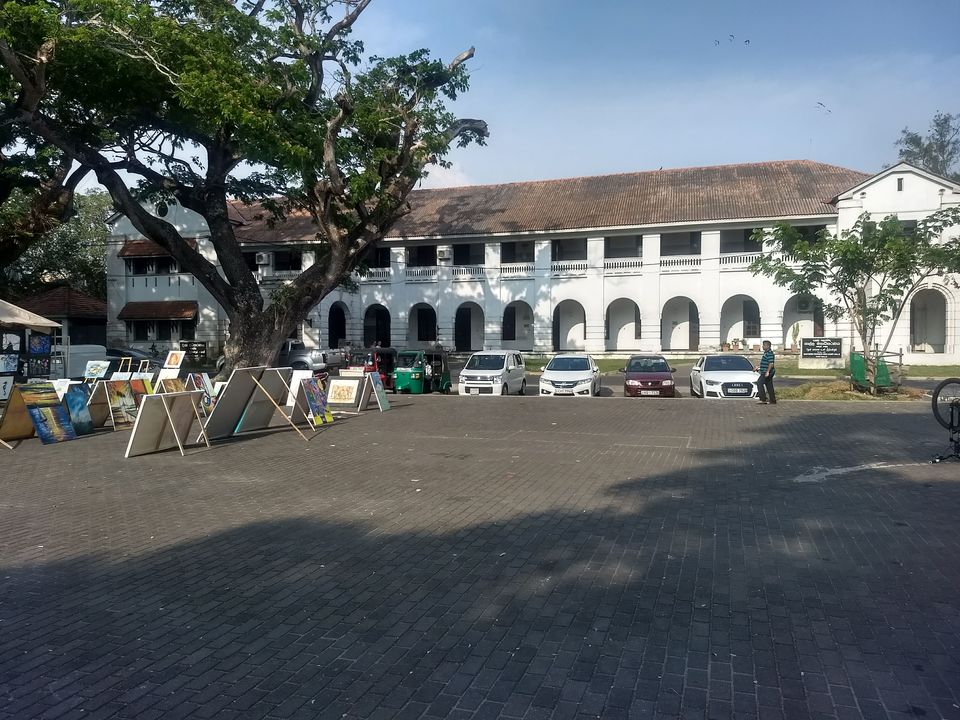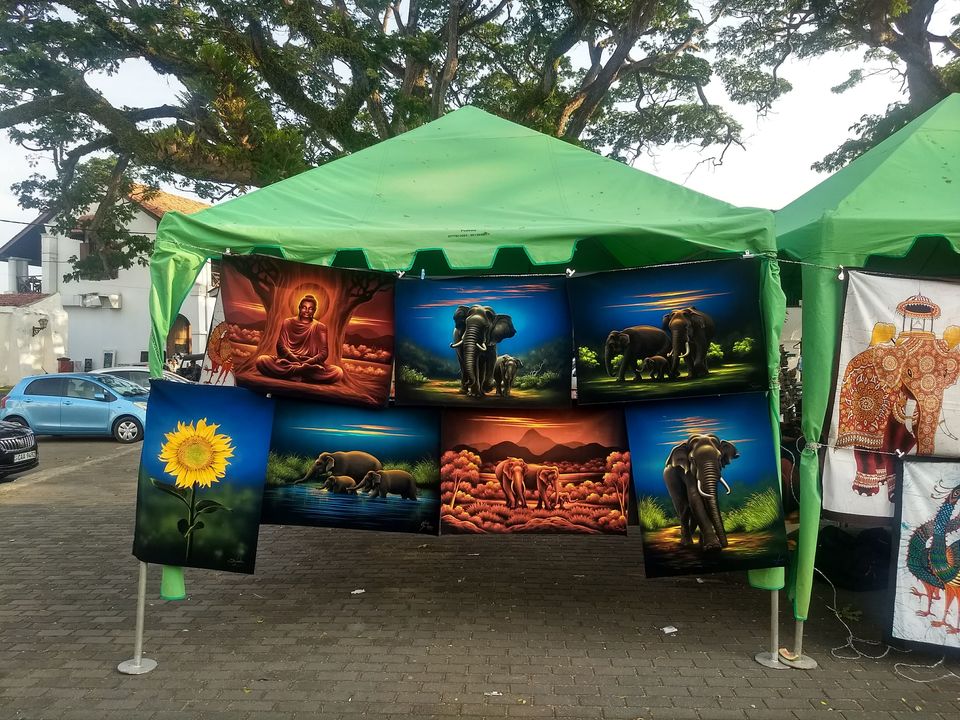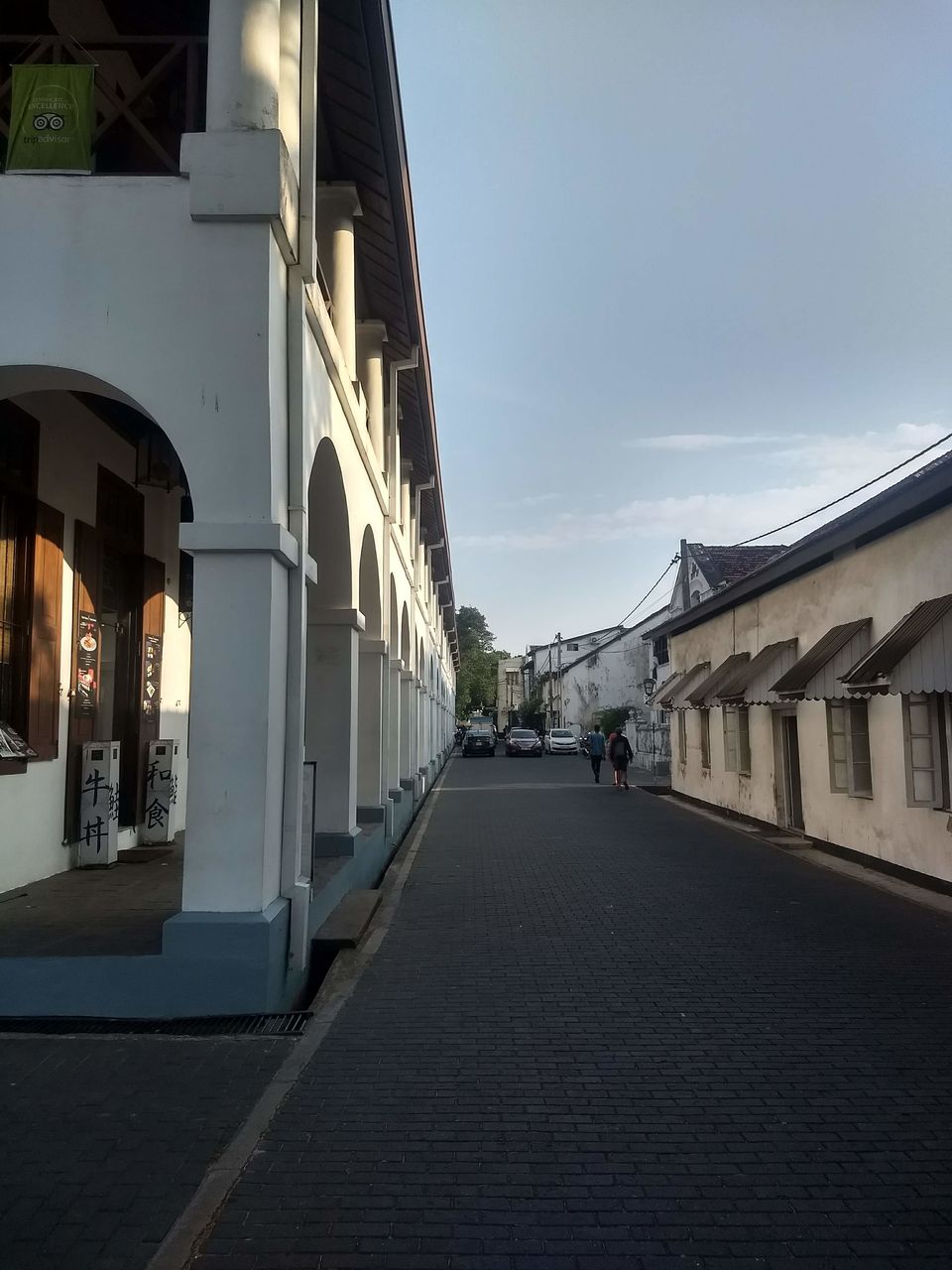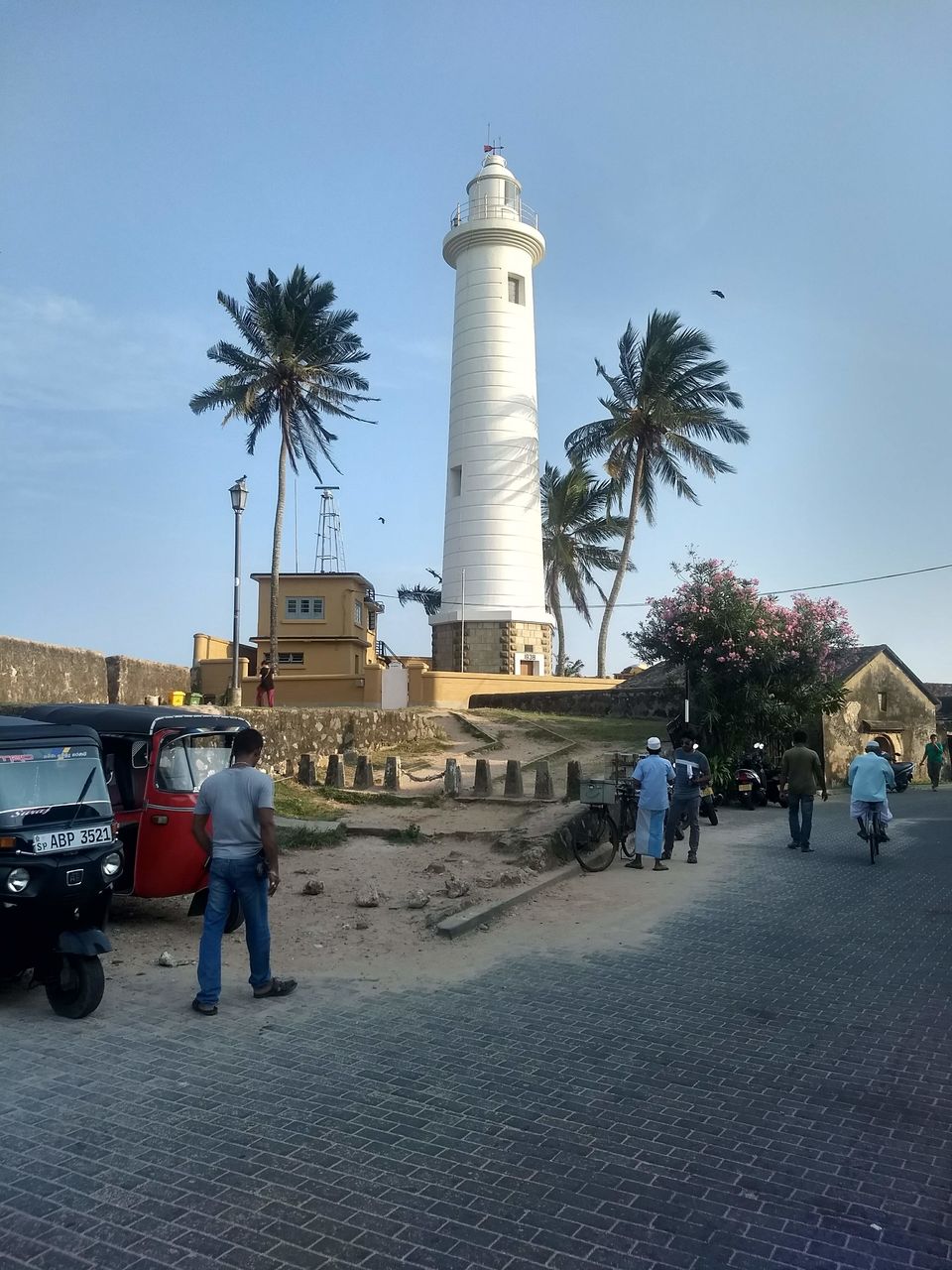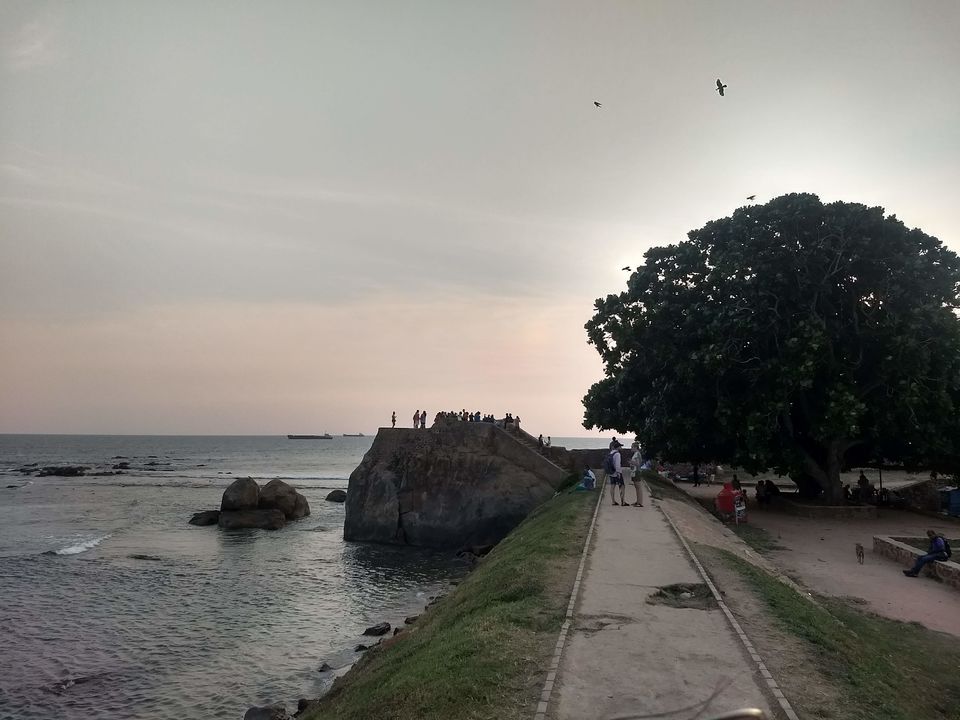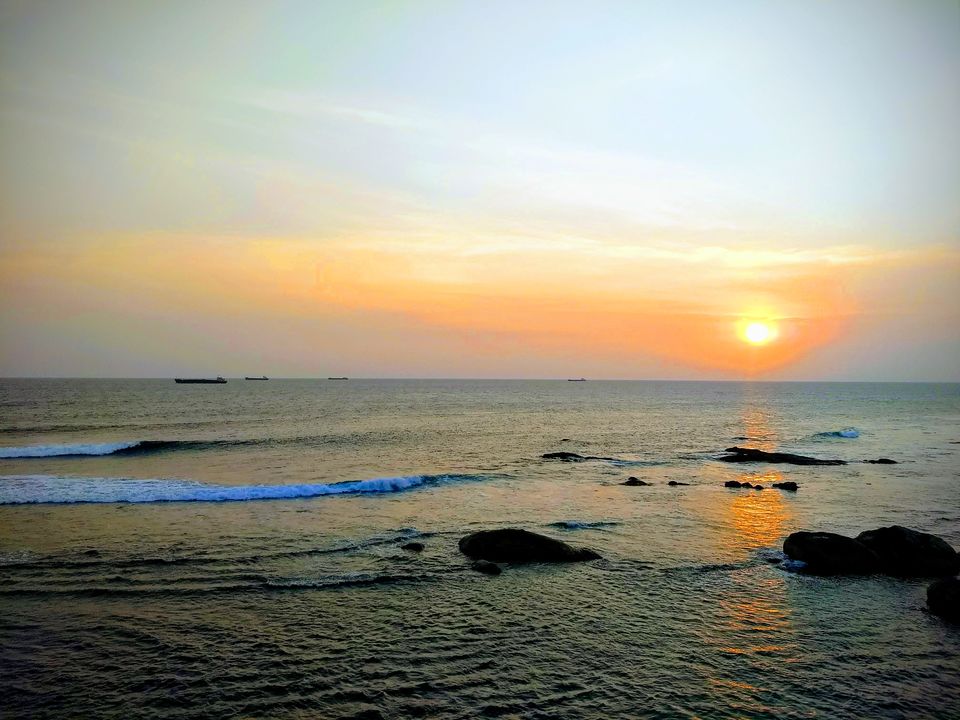 Since Galle is first modified by Portuguese and later Dutch came in and re-build some part in their own style, overall it is beautiful place to visit and evening is best time to spend.
In the next morning we headed back to India and reached by 18th March 2019.
It was a great journey and good time, i found Srilankan people are nice and for the initial conversation to begin with them, i often took the topic of Cricket, since both countries enjoy Cricket.
Frequent Searches Leading To This Page:-
sri lanka tourist places, top places to visit in sri lanka, top places to see in sri lanka, top tourist attractions in sri lanka, top sri lanka tourist places, sri lanka best time to visit, sri lanka places to visit, srilanka tour package from kerala