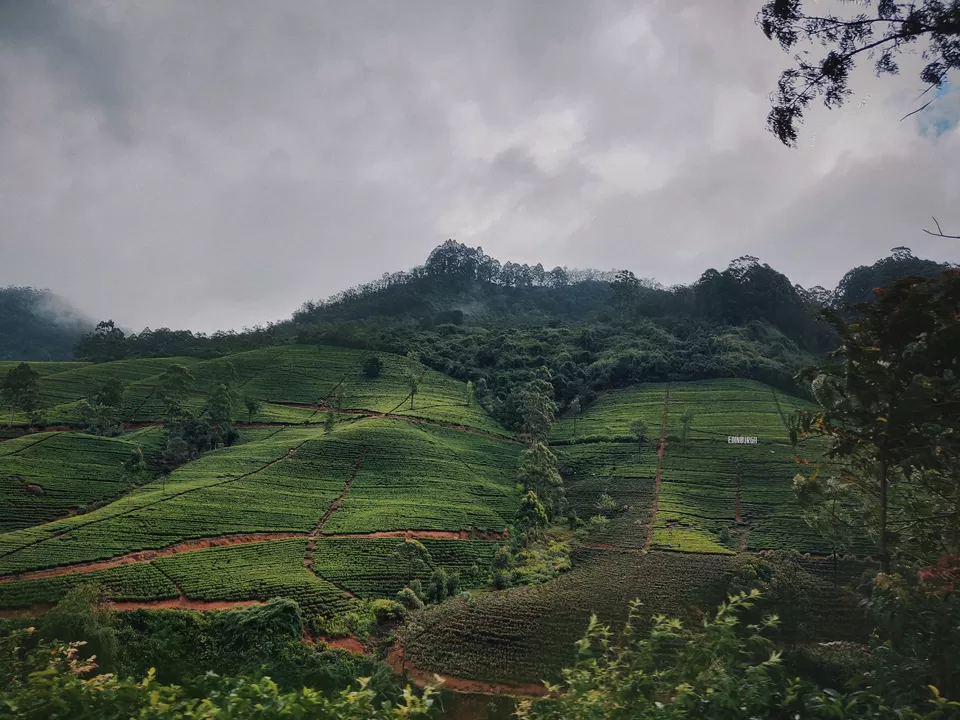 Can you believe Sri Lanka has a breathtaking hill station? Yeah, you heard me right! With rolling hills, serene lakes, cascading waterfalls, tea plantations, and a rich cultural heritage, Nuwara Eliya is a captivating gem that promises an unforgettable travel experience.
Embrace the Scenic Beauty
1. Lush Green Landscapes: As you journey to Nuwara Eliya, you'll be greeted by a tapestry of lush green landscapes. The town is surrounded by emerald tea plantations that stretch as far as the eye can see, creating a mesmerizing sight that has earned it the nickname "Little England."
2. Waterfalls and Lakes: The region is dotted with stunning waterfalls like Ramboda Falls, Lover's Leap, and Devon Falls. A visit to Gregory Lake is a must; it's perfect for leisurely walks, boat rides, and picnics.
3. Horton Plains National Park: Located a short drive away, this national park is a haven for nature enthusiasts. It boasts striking landscapes, the famous World's End viewpoint, and Baker's Falls.
Tea Tasting and Plantations
4. Tea Factory Tours: Sri Lanka is renowned for its tea, and Nuwara Eliya is at the heart of this industry. Take a tea factory tour to witness the art of tea processing and enjoy a steaming cup of freshly brewed Ceylon tea.
5. Pedro Tea Estate: Visit the Pedro Tea Estate to explore lush plantations and witness the scenic beauty of rolling hills covered in tea bushes. Don't forget to indulge in a tea-tasting session with breathtaking views.
Exploring the Culture
6. Seetha Amman Temple: A visit to the Seetha Amman Temple, a revered Hindu pilgrimage site, offers a glimpse into the epic Ramayana. The temple is dedicated to Sita, the wife of Lord Rama.
7. Gayatri Peetham: Another significant temple, the Gayatri Peetham, provides a serene and spiritual atmosphere. It's a place for meditation and reflection.
8. Hakgala Botanical Gardens: These enchanting gardens boast a diverse collection of flora. Stroll through the beautifully landscaped grounds and take in the fragrant air and vibrant colors.
Quaint Victorian Charm
9. Architecture: Nuwara Eliya's architectural heritage reflects the colonial era, with charming Victorian-style cottages and buildings that transport you back in time. Quaint cottages, adorned with colorful blooms, line the streets. The architecture tells a story of a bygone era, where the British colonial influence is still very much present in the town's design and layout.
10. St. Xavier's Church: This 19th-century church is a fine example of British Gothic architecture and is a significant cultural site in Nuwara Eliya.
Also Read: Experiencing the Most Scenic Train Ride in Sri Lanka: A Journey from Nuwara Eliya to Ella
Best Time to Visit:
The ideal time to explore Nuwara Eliya is from March to May and August to September, during the dry seasons when the landscapes are at their most vibrant.
Getting There:
The closest international airport is Bandaranaike International Airport in Colombo. From there, you can reach Nuwara Eliya by road, which is a scenic journey in itself.
Virtual Tour to Nuwara Eliya:
In this episode, I am taking you through some of the lesser-frequented gems (Ramboda, Tea Estate, Sita Eliya, and Post Office) to visit in the City of Nuwara Eliya whilst staying at the Little England-style hotel.
The Royal Botanical Garden and Ramboda Hanuman Temple can be fit into a one-day excursion for those of you who are coming to Nuwara Eliya via Kandy. I highly recommend checking them out.
As the sun sets over Nuwara Eliya, casting a warm, golden hue over the landscape, I can't help but imagine my experience at this remarkable place. It's a world of its own, a paradise for nature lovers, and a retreat for those seeking respite from the hustle and bustle of everyday life. Nuwara Eliya, with its picturesque tea plantations, colonial charm, and serene lakes, is a place where time slows down, and I can't imagine a more perfect escape.
Make sure you check out the rest of my vlogs to explore Sri Lanka thoroughly.
Full series: Destination Sri Lanka
For more travel stories and information, follow me on YouTube.
Ready to travel for free? Earn credits and redeem them on Tripoto's weekend getaways, hotel stays, and vacation packages after the pandemic is over!