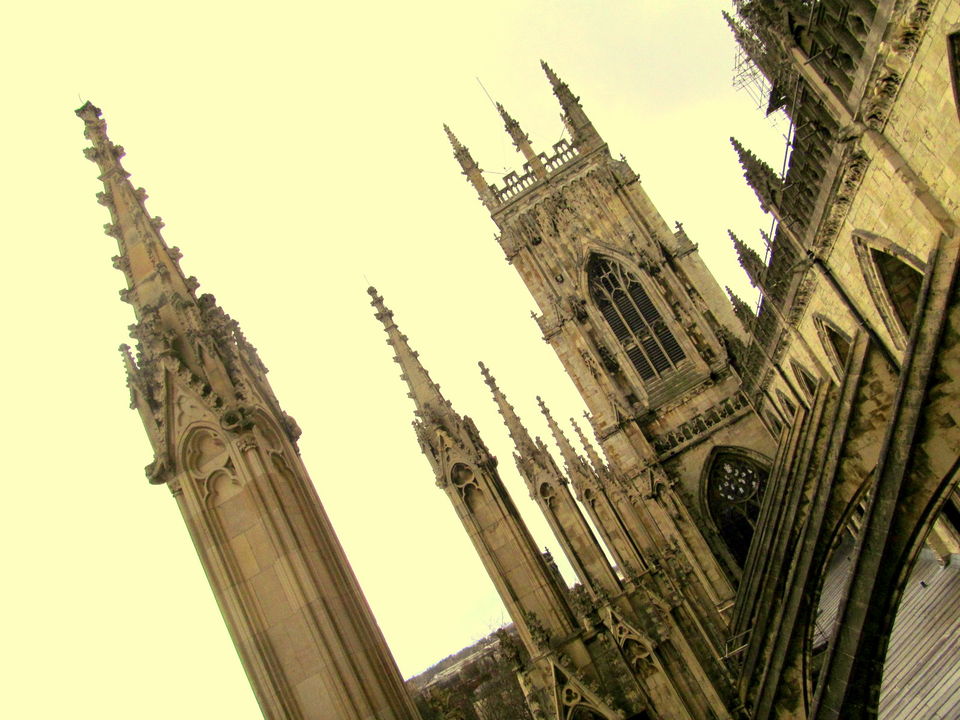 What makes a city eminently walkable? Good walking sections like footpaths or cobblestone streets, controlled traffic crossings, frequent rest-stops and shelters, and a big huge landmark to navigate by without having our noses buried in our maps apps!
The majestic York Minster holds center court in this charming, medieval city. You can wander without a map or phone and yet you'll never get lost thanks to its lofty tower that can be seen from anywhere. And that's how you should enjoy this gem of a city tucked away in north England, just use your two feet and explore! Your walking adventure will lead you through the fascinating history of this 2000-year old town, not hidden away, but right there on the streets that you traverse.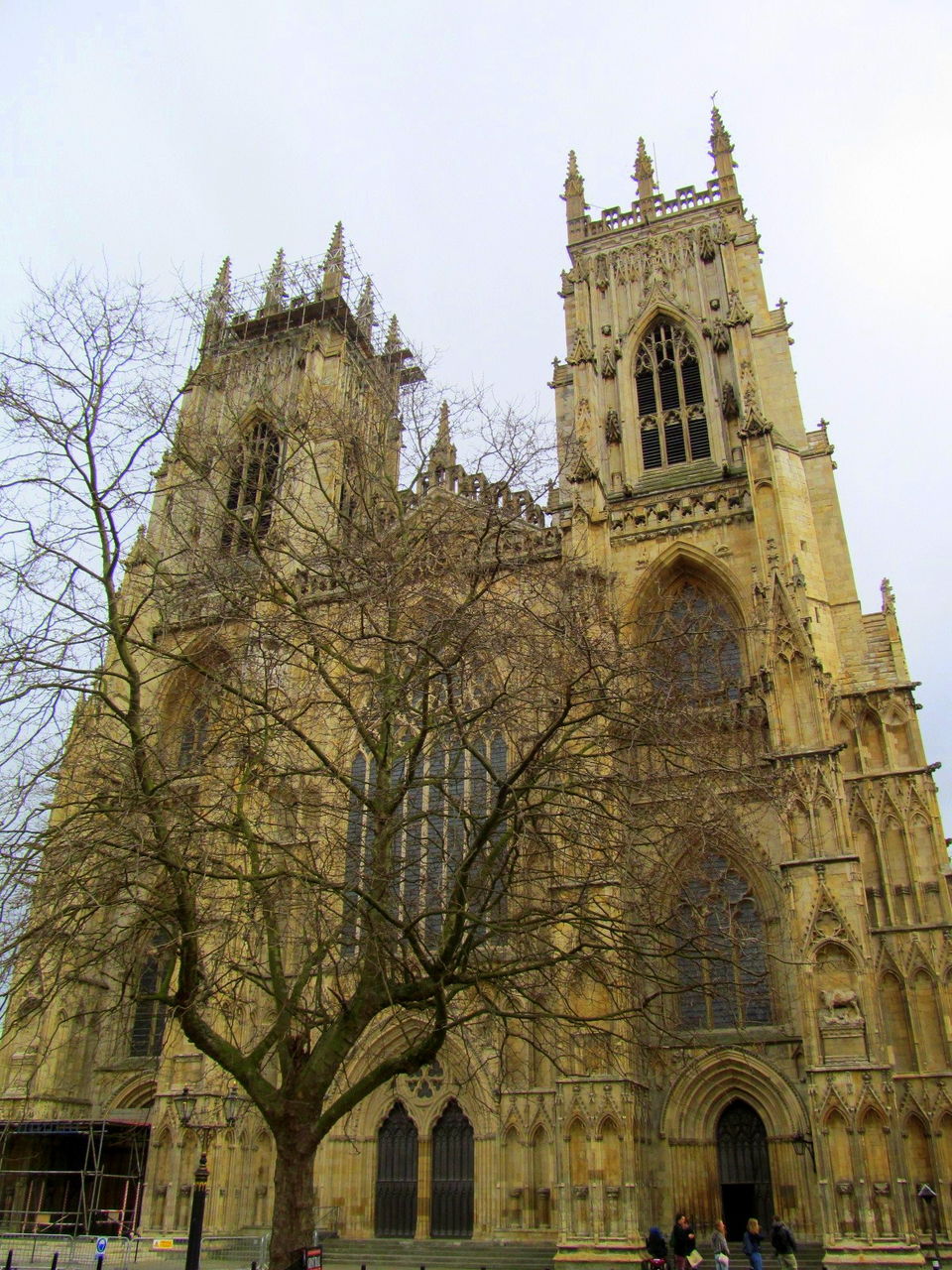 The current Gothic structure was built about 800 years ago, but it rests on the remains of religious buildings that have existed at the same place since Roman times. This history reverberates with the intensely beautiful architecture that captivates you from the moment you enter through the west doors, all the way to the pretty stained glass windows near the high altar.
Spare a minute for the west façade before you step in, the delicate tracery over the window is aptly nick-named "The Heart of York".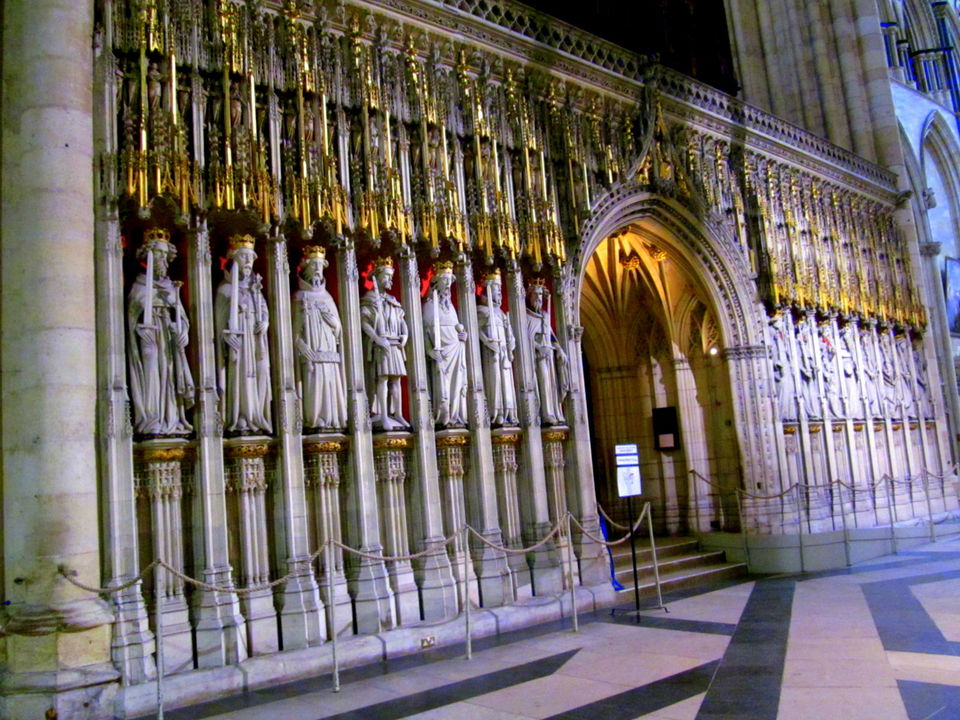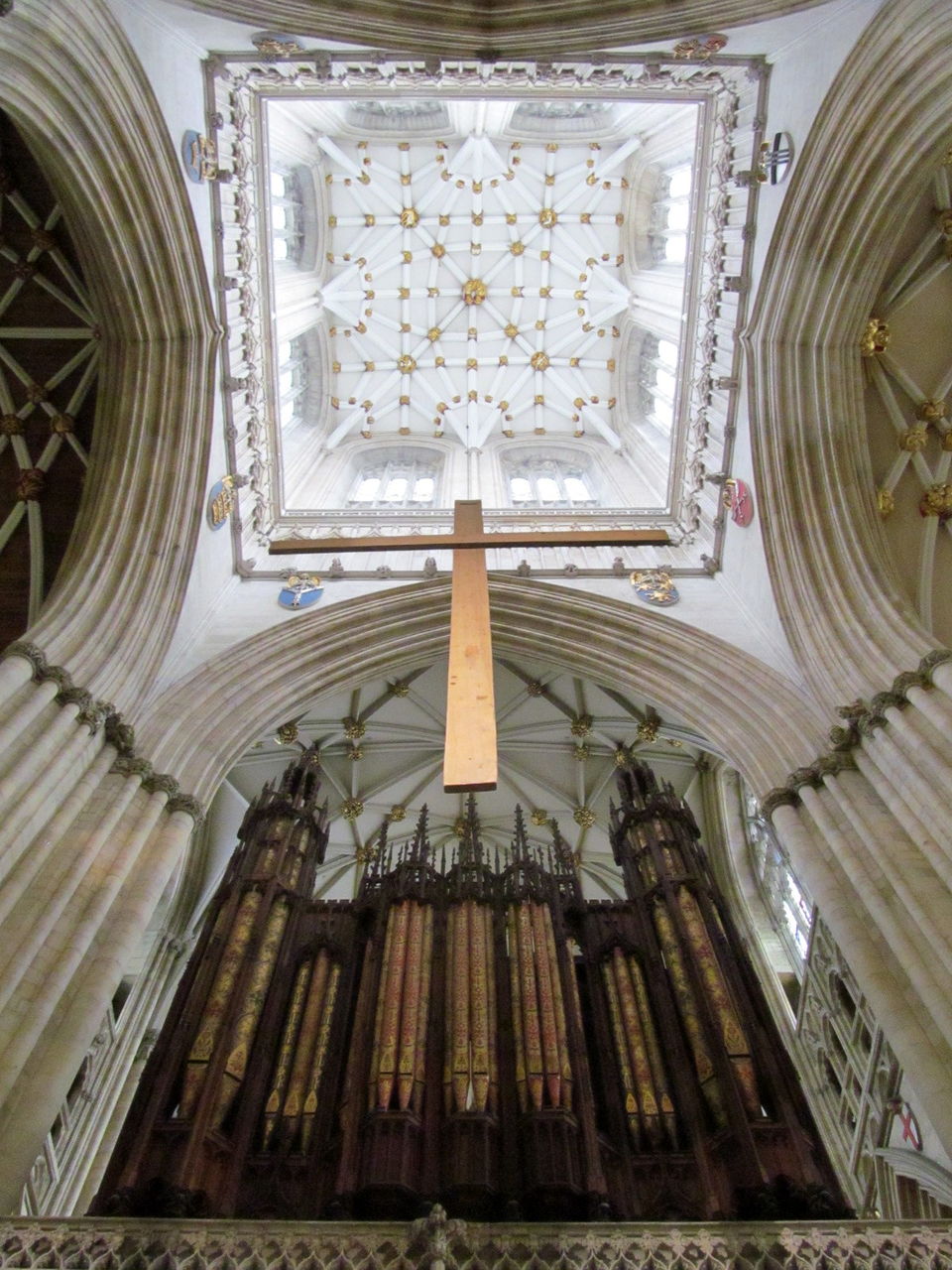 Once inside, you will pass through a long nave and meet the King's Screen, where fifteen kings of England hold court. Intricately painted stained glass windows fill the north and south walls on either side of this central space, and a massive cross hangs from the tower bell.
This is just the half of it! Proceeding further, the beautiful choir and high altar await you.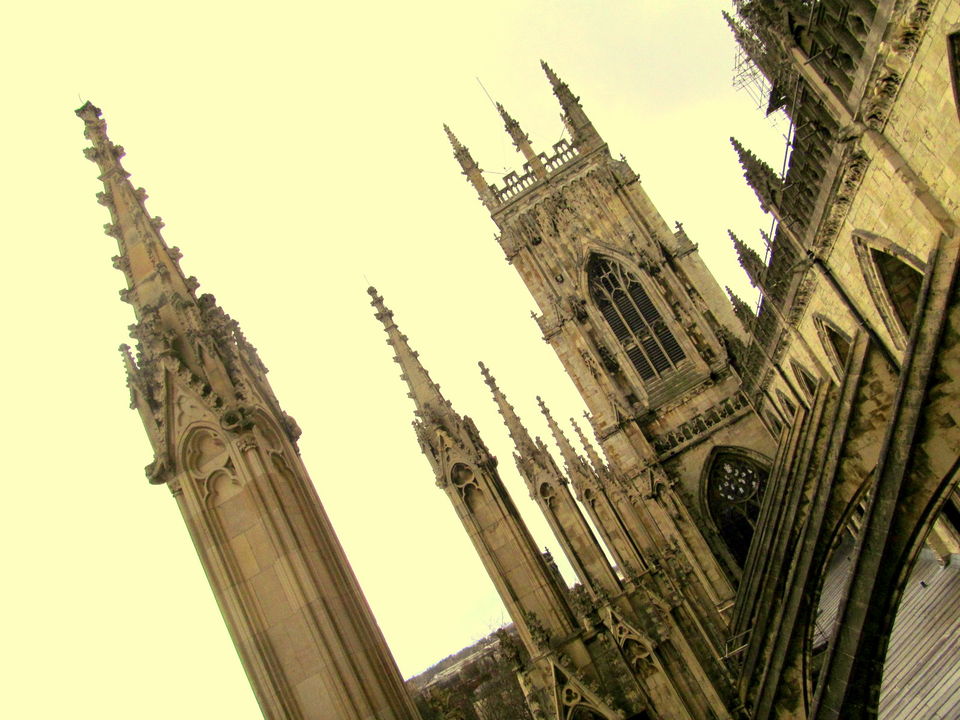 If you want to explore this structure in another way, head up the 275 steps to the top of the central tower. Along the way, you'll say hello to gargoyles and ogle at mighty flying buttresses, an integral part of Gothic architecture. At the top, you will be rewarded with stunning 360-degree views of York.
Reputed to be the most perfectly preserved medieval street in all of Europe, the Shambles used to be the home of York's butchers about 500 years ago. This and its surrounding streets twist and turn unexpectedly, with timber framed buildings watching you from either side. If you look up, you can even see the hooks they used to hang the meat! Today, The Shambles is home to chic boutiques, ice cream and chocolate shops and tea rooms to suit every palate. It is sheer joy to wander these streets, uncovering a gem as you turn each corner. Go ahead, dip into your choice of 21st century decadence in a perfectly preserved medieval setting!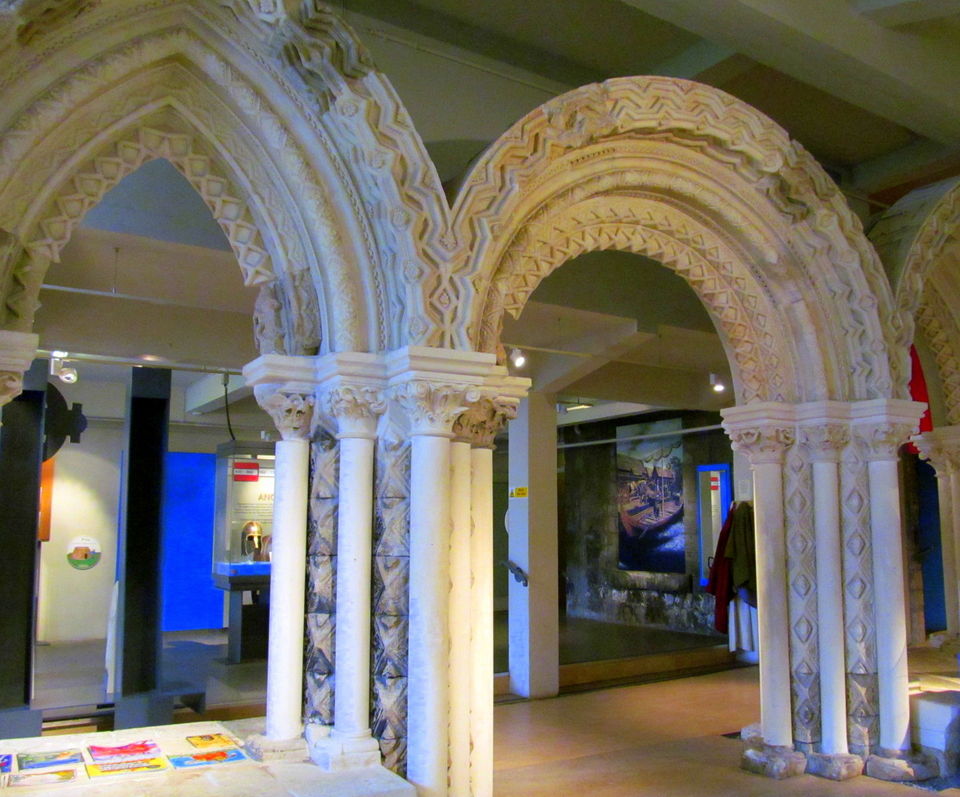 This 200-year old museum is a treasure trove of ancient artifacts found in and around York, going back 2000 years to the Roman rule. York has such a deep history that in the 1800s, you would unearth something even if you knocked over a stone!
The museum is located within the St.Mary's Abbey grounds and even rests on a corner of its remains. This abbey was destroyed in the 1500s and only an empty, haunting shell remains. Walking around this shell is an additional outdoor experience that complements the indoor ancient treasures.
From the Roman era of 1 AD, hop over into Victorian England in the 1800s in this one-of-a-kind museum. It houses the private collection of Dr.John L.Kirk. Every little detail of Victorian England is captured in this time capsule, and it has expanded to include collections from the swinging sixties as well. Don't miss walking down Kirkgate, a recreated Victorian street complete with sights, sounds and smells from the 1800s.
There's almost always a river that runs through a city. York showcases its main river Ouse in grand style, with a leafy promenade that meanders with it for around 5km, providing an excellent evening ramble in any type of weather. You can hop on and off this trail at any point in the old city, and walk to the swanky Millennium Bridge about 2km south of the York Castle Museum.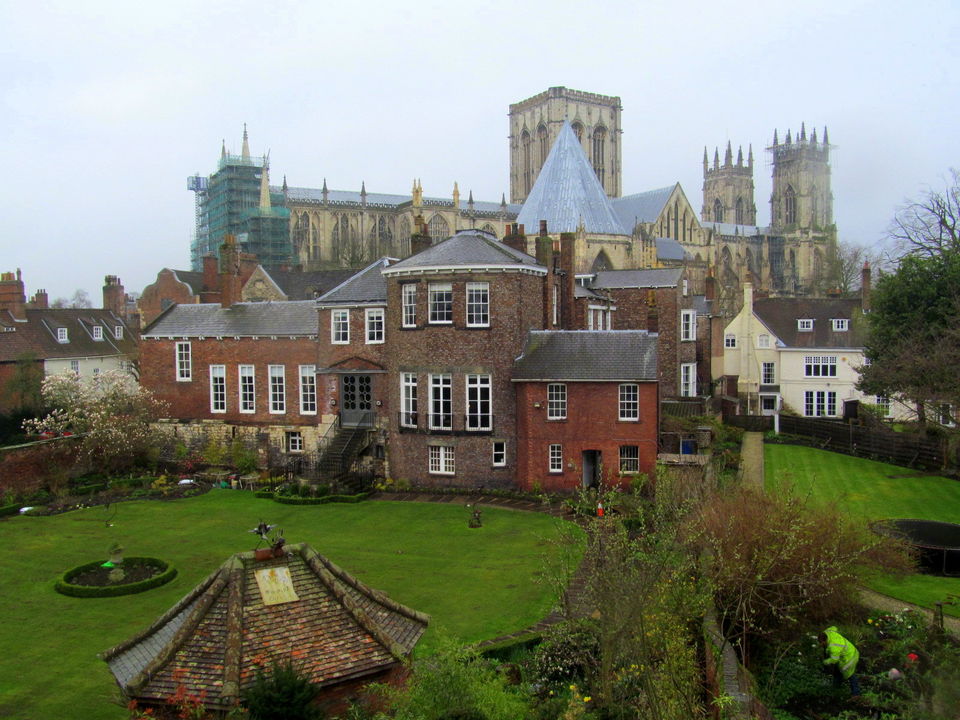 2000 years of history, in 2 miles (3.4km), in 2 hours!
Being such an important city for kings and conquerors for over 2000 years, it is no wonder that York is impressively fortified. The old city wall is a marvel, with the Roman layers at the bottom and Norman layers at the top, lovingly restored by the Victorian English. You can walk all around it, taking in green manicured lawns, stately homes and daffodils, where there once lay deep moats and barricades!
-------------------------------------------------------------------------------------------------------------
Other Information
GETTING THERE:
Train: York is well connected by train to both London and Edinburgh. Avoiding rush-hour travel will get you the best prices. Check tickets at http://www.nationalrail.co.uk.
Bus: National Express is the bus service and the best fares are on their website
http://www.nationalexpress.com/.
Car: York is 210 miles north of London (covered in about 4-5 hours).
WHERE TO STAY:
Most B&Bs are located on Bootham Terrace and Bootham Crescent, a 15 min walk from the York train station.
TIPS TO EAT:
Around the York Minster is an inviting cluster of roads zig-zagging in all directions filled with quaint eateries and posh teahouses. Vegetarians can head to El Piano (Grape Lane) or Goji Café (Goodramgate).
Savour evening tea at Earl Grey Tea Rooms (Shambles).
OTHER SIGHTS:
Children will love the train display at National Railway Museum and the sweet treats at York's Chocolate Story.
#britain #england #york #walking #culture #history