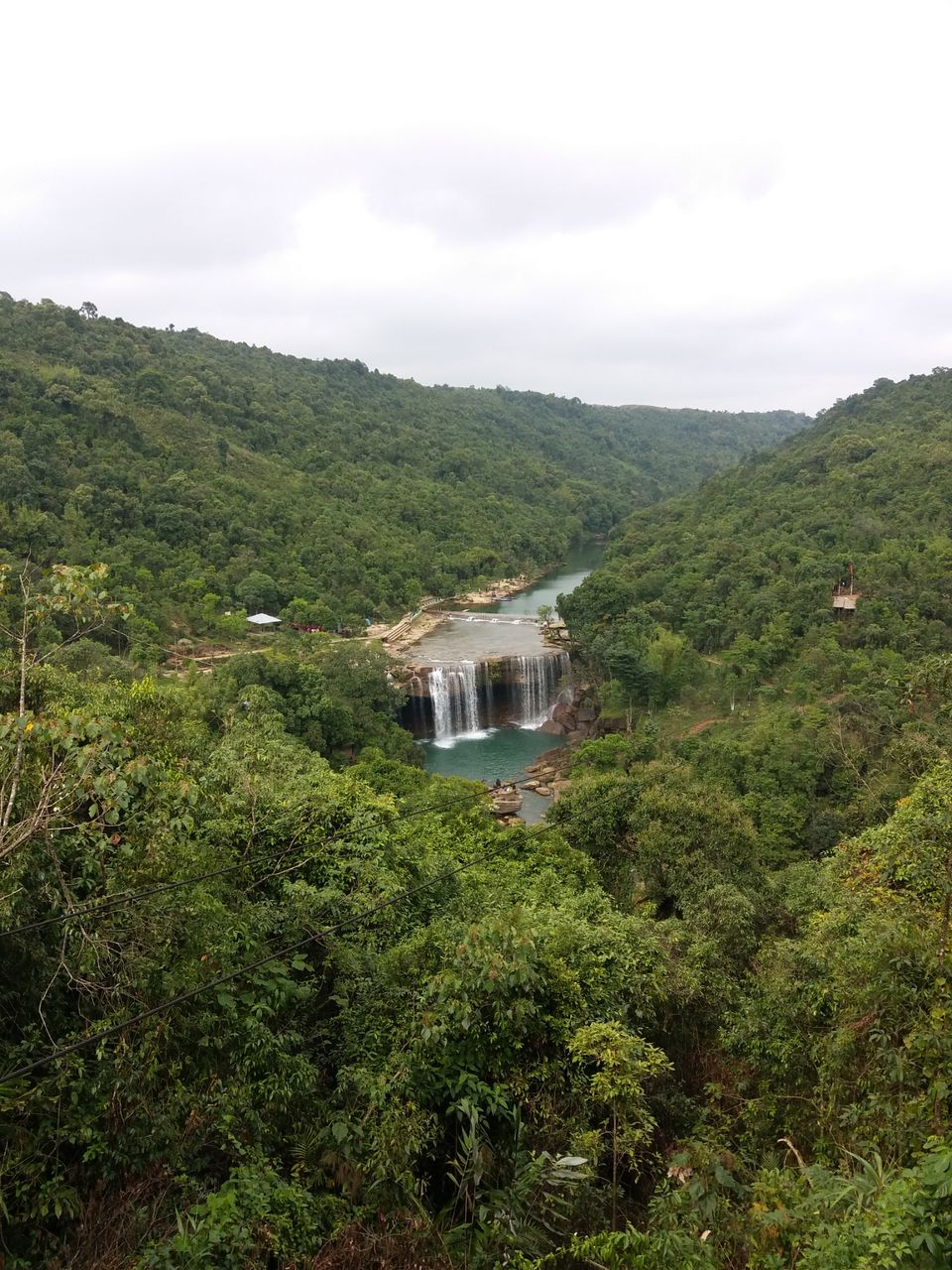 When we were deciding where to go in summer vacation of our son DODO we had lots of option in our mind. We thought of ooty, kodaikanal..one friend of ours told about Dalhousie..also we thought of sikkim, to escape from the heat of summer. We search in tripoto, trip-advisor for suitable places to spend summer holidays. But could not decided at first where to go, as we want to experience a different place with uncommon flavor. One of my office colleague told me about Meghalaya, which is perfect location to visit in the month of May. Some of our relatives told us there is nothing to see exciting in Meghalaya as the tour is only Shillong oriented, means there is only Shillong and Cherrapunjee to see and nothing else. They also told us Meghalaya can be completed in just 4 days. But we have 9 days in hand to spent. So we again search in google to get information about Meghalaya trip. We fortunately get a phone no of a self owned car driver and trip organizer, Mr. Dipak Sarkar in Trip-advisor. He owns an Ertiga and other 2 cars. We contact him( 9862330333, 9615765231) immediately and told him how to spend 9 days and what to see, as we were much interested in visiting offbeat places along with famous places. surprisingly he explain the whole program schedule to us in such a amazing way we decided to visit Meghalaya and booked our flight seats accordingly. Our only condition was that Mr. Dipak Sarkar will be with us along with his Ertiga during the whole tour. And thus our tour was planned.
Day 1
On 9th may'2019 we board our flight from Ranchi at 09:45hr. We means myself, my better half and our son, DODO. We reached Guwahati airport at 14:00 hr same day. Mr. Sarkar was present outside airport to receive us. The car Ertiga was found to be spacious and comfortable for just 3 of us. We reached Shillong at 18:00 hr. On the way we visited Umiam Lake, which looked stunning during sun set. It was a good starter for our trip.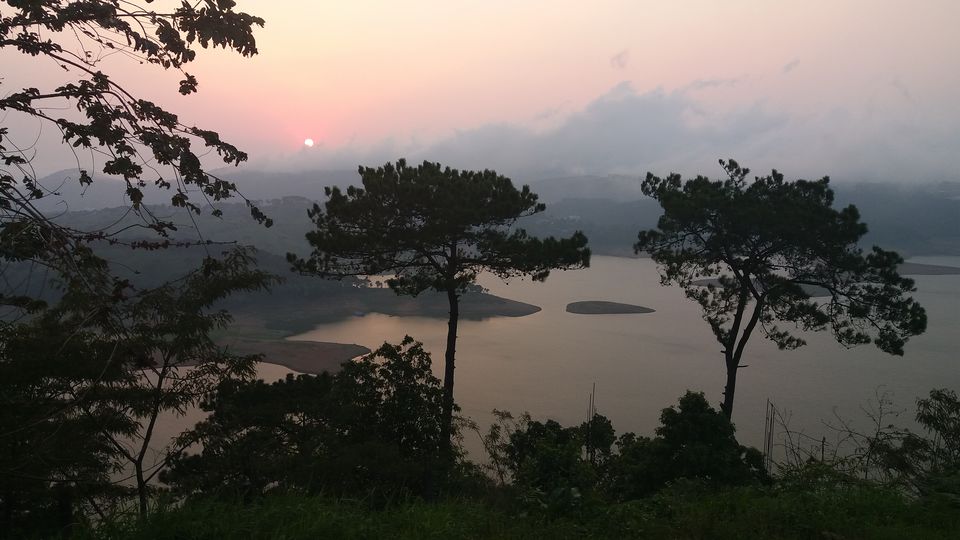 We were allotted a 2 BHK apartment in Laban area of Shillong. That apartment was taken as lease by Mr. Sarkar. Rates were very much reasonable. It was felt as home out of home. The weather of Shillong was very pleasant, around 17 deg C. No requirement of woolen was felt. We had a pleasant sleep that night. Mr. Sarkar told us to be ready by 9 am next day morning to go for Cherrapunjee.
Day 2
After a pleasant sleep we get up next day morning and had a nice breakfast prepared in the kitchen provided in the apartment. Mr. Sarkar was very punctual of time. He came sharply at 9 am, and we started our journey towards Cherrapunjee. From the terrace of the apartment building we had a 360 deg view of Shillong town.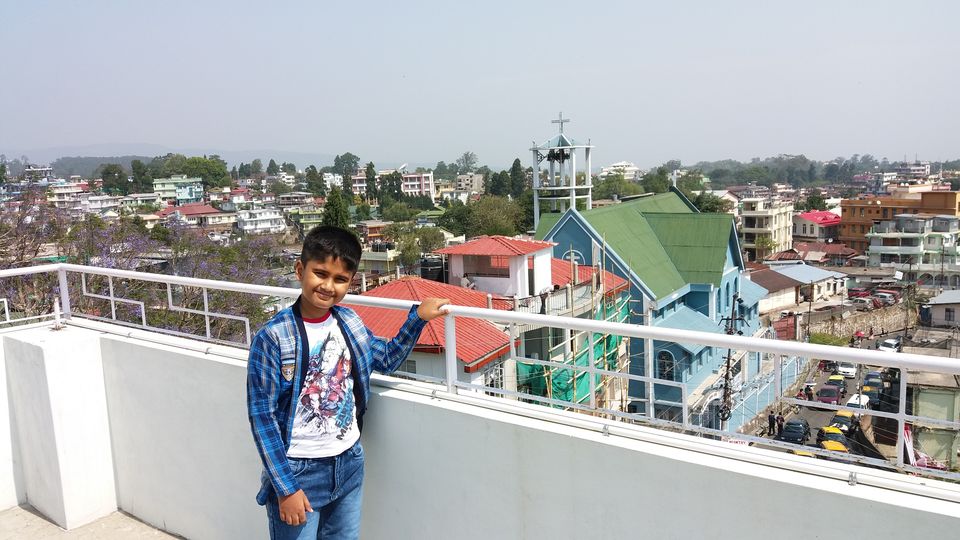 We get a stop over at Mawkdok Dympep Bridge to enjoy the beautiful Mawkdok Dympep valley. In the meantime Mr Dipak Sarkar became Dipakda, and that only happened due to his excellent behavior. Dipak da taken very nice photographs of us.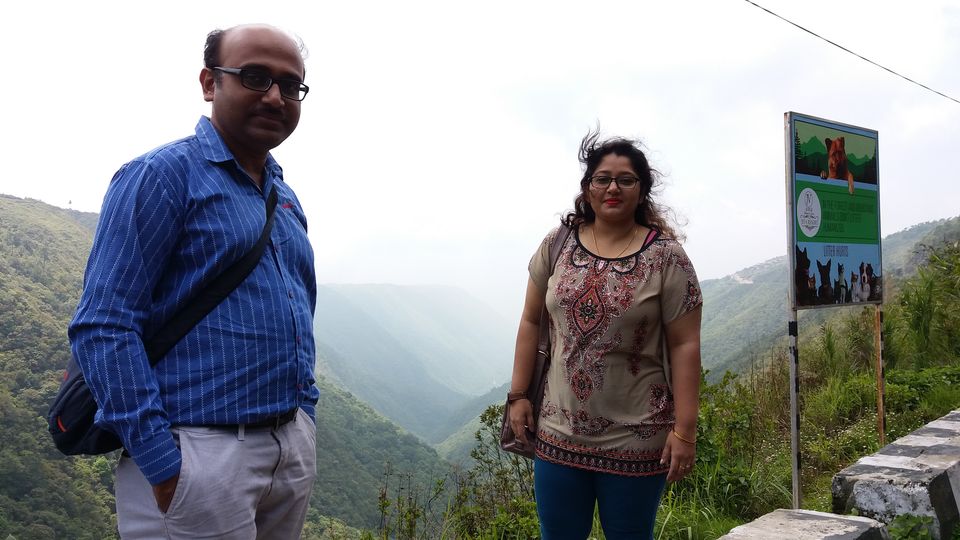 Before entering Cherrapunjee from the main road a branch road led us to Garden of Caves. Which is full of waterfalls, where you can go behind a water fall. Here also dipakda taken our photos. He has good sense of composition in photography. A fantastic bamboo bridge we found there maintained by local people, which led us to a small natural water tap, called as medicinal water by local khasi people. We drink water with a bamboo made cup. The whole experience was wonderful. There was a natural shower of waterfall where the ancient kings took bath and a big size stone in the shape of pillow. We saw a small heart shaped stone pond there. 1 and half hour needed to complete the place. Throughout the walk different kind of sounds of insects creates a nice background music.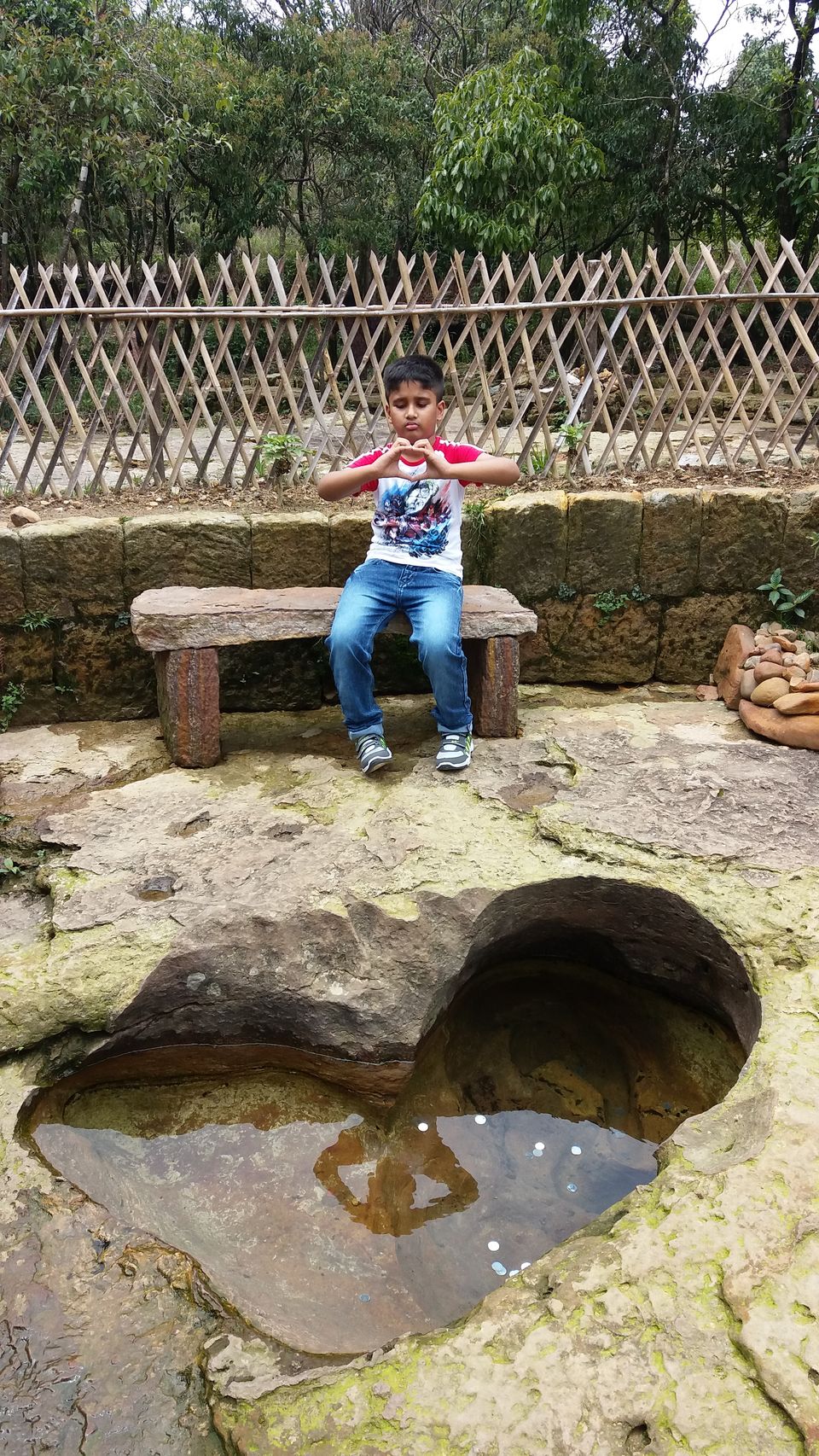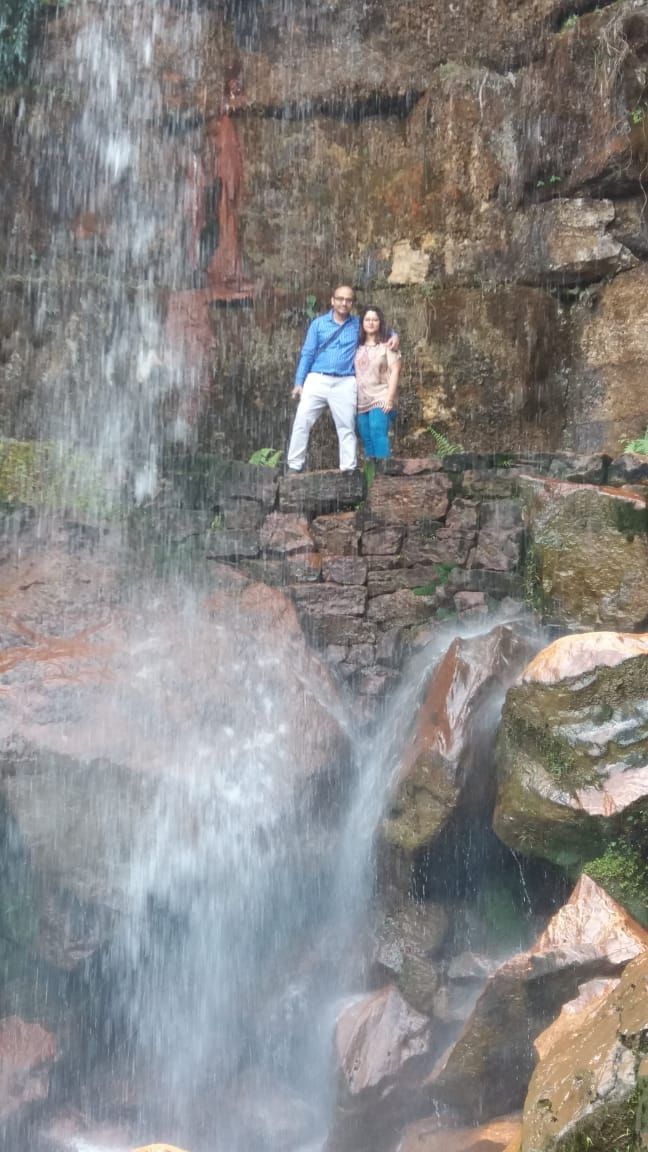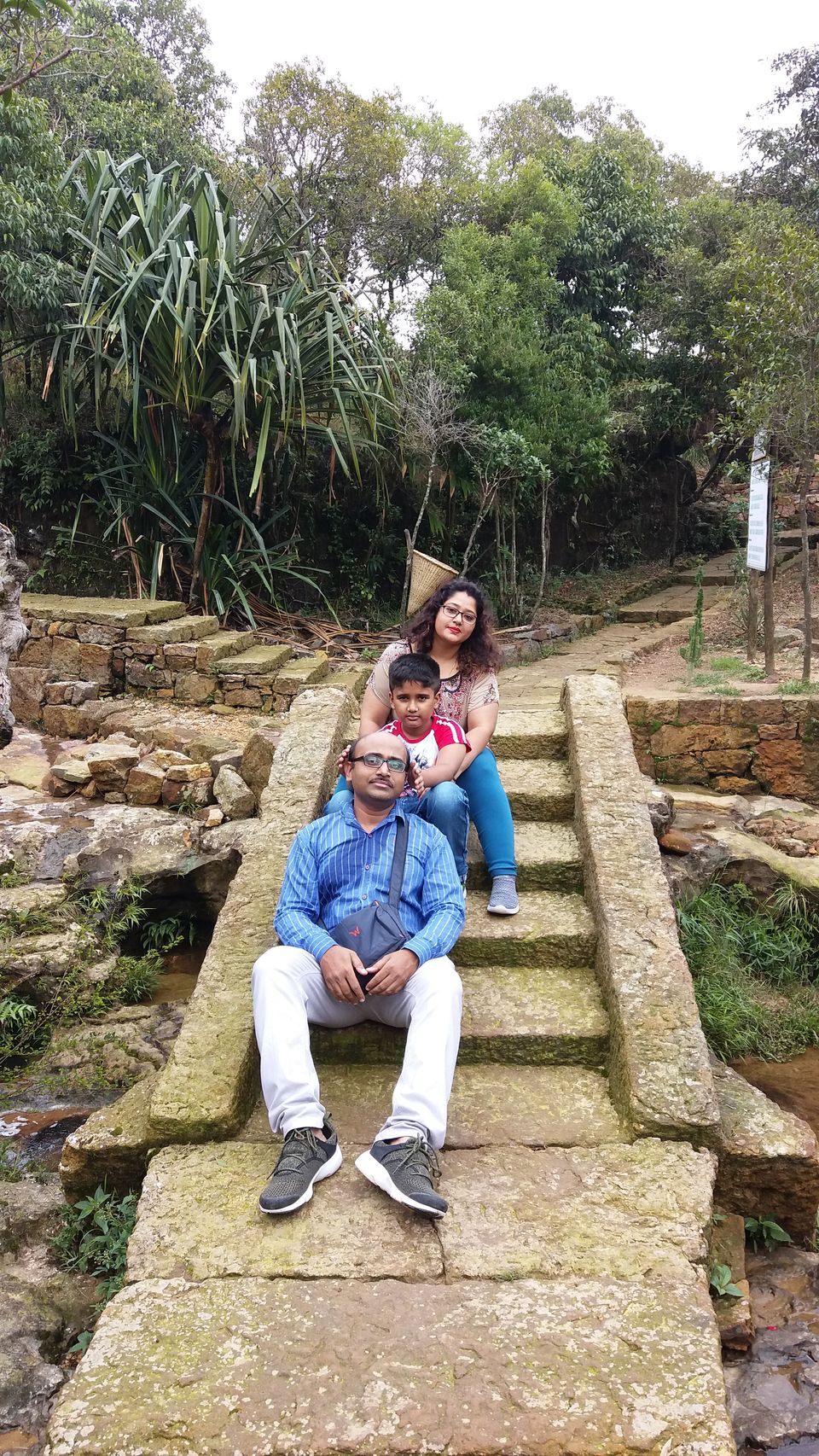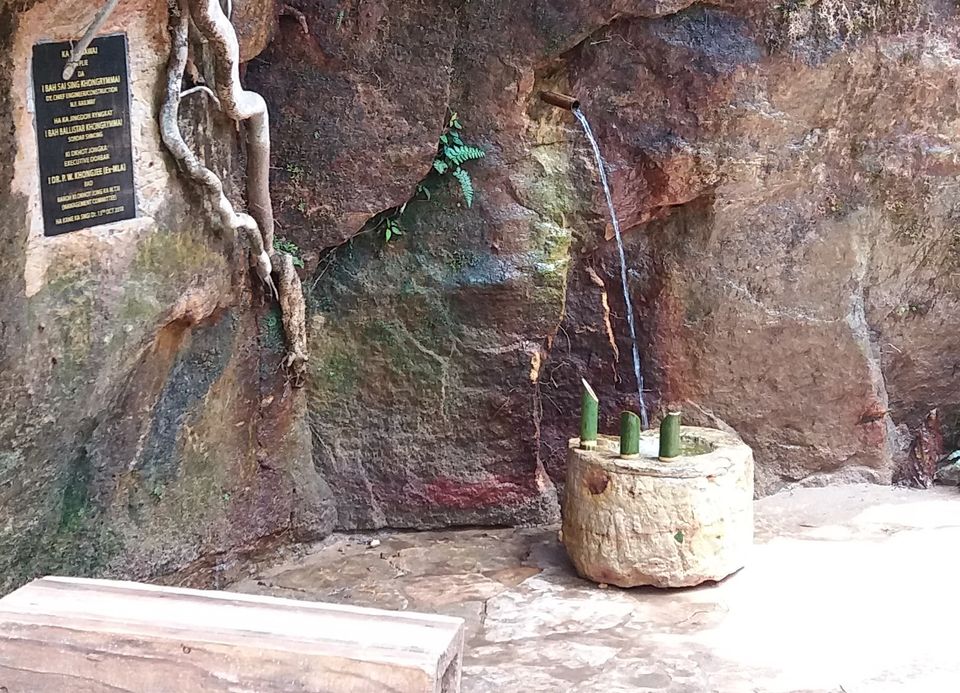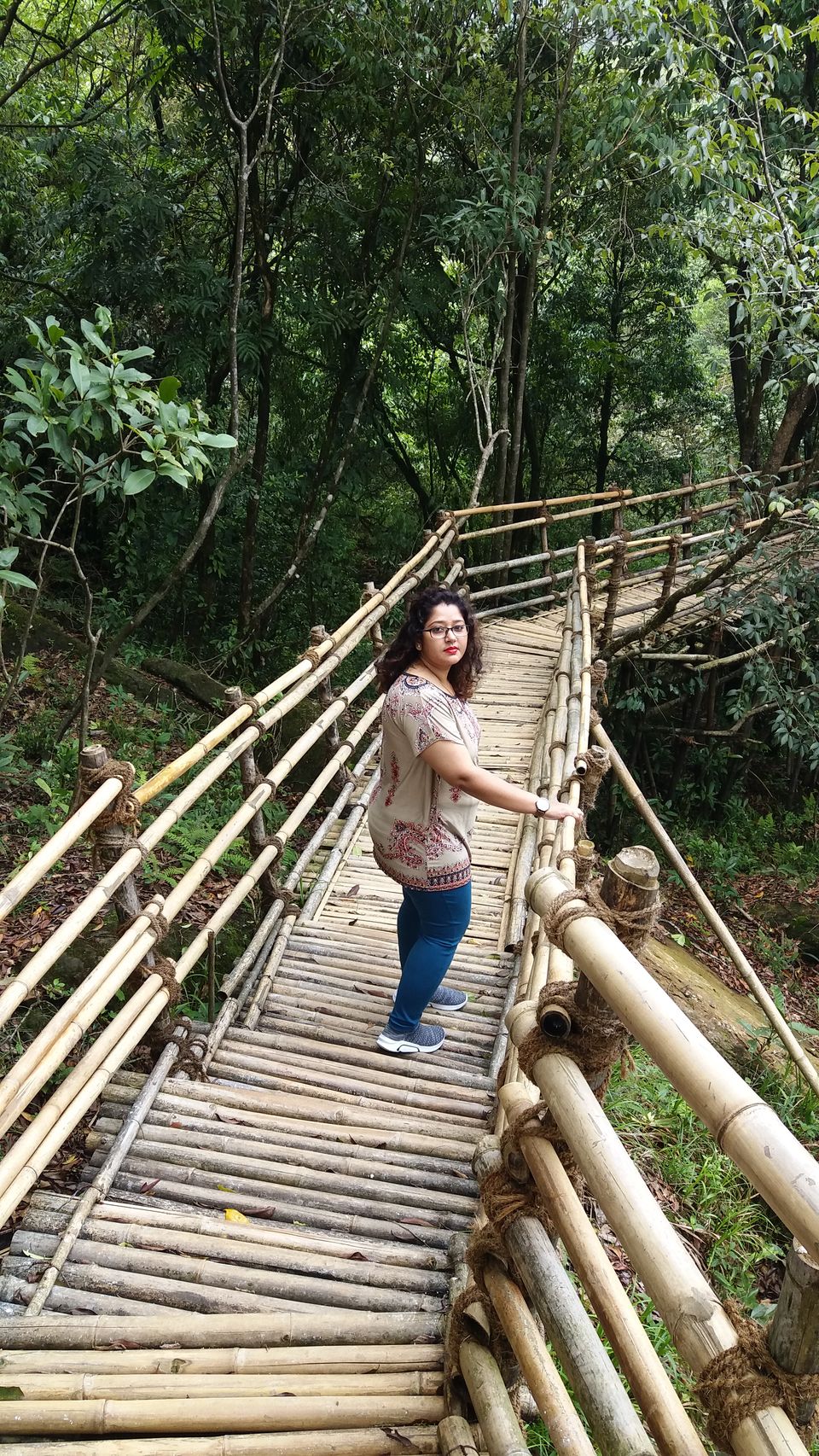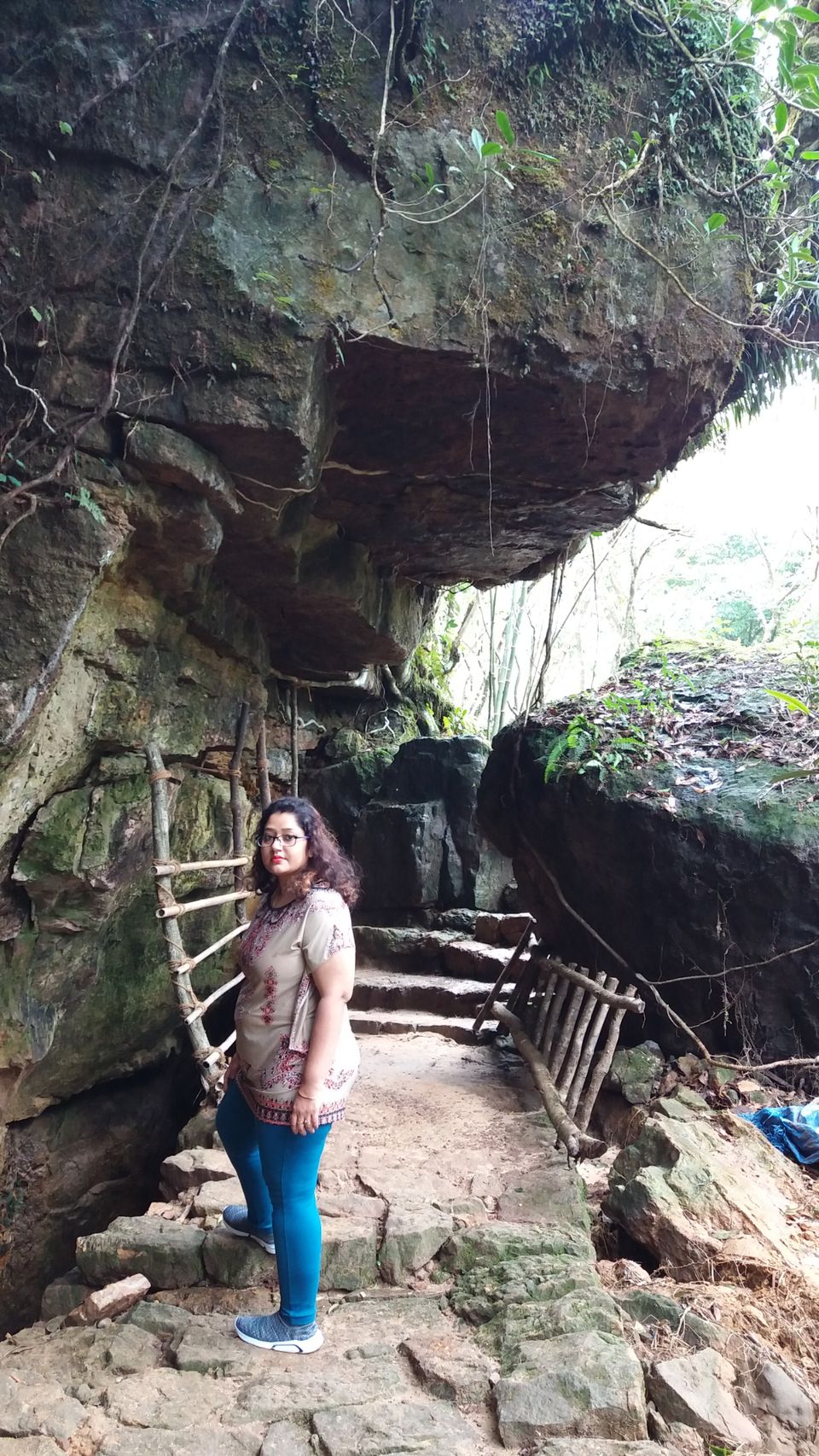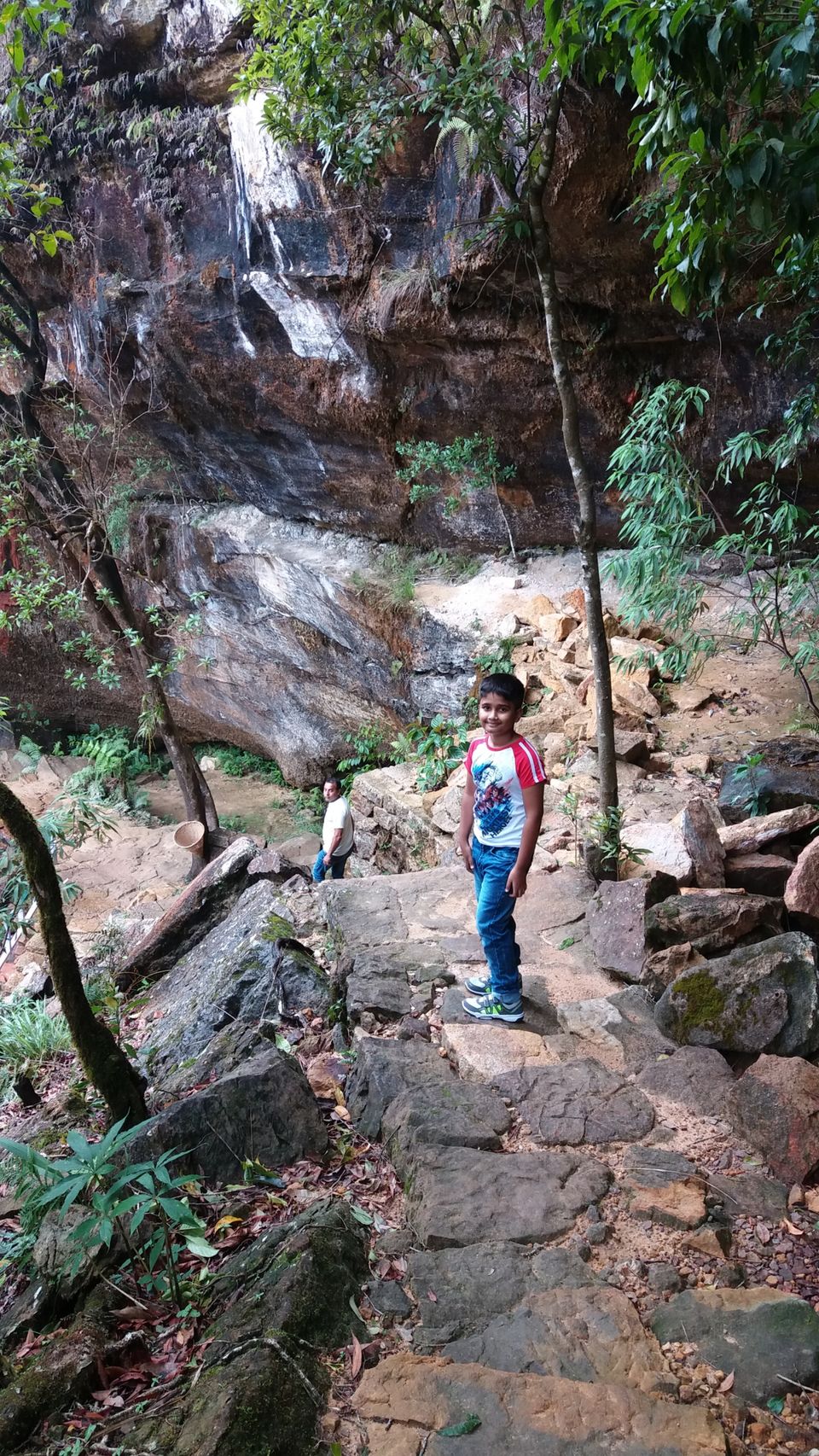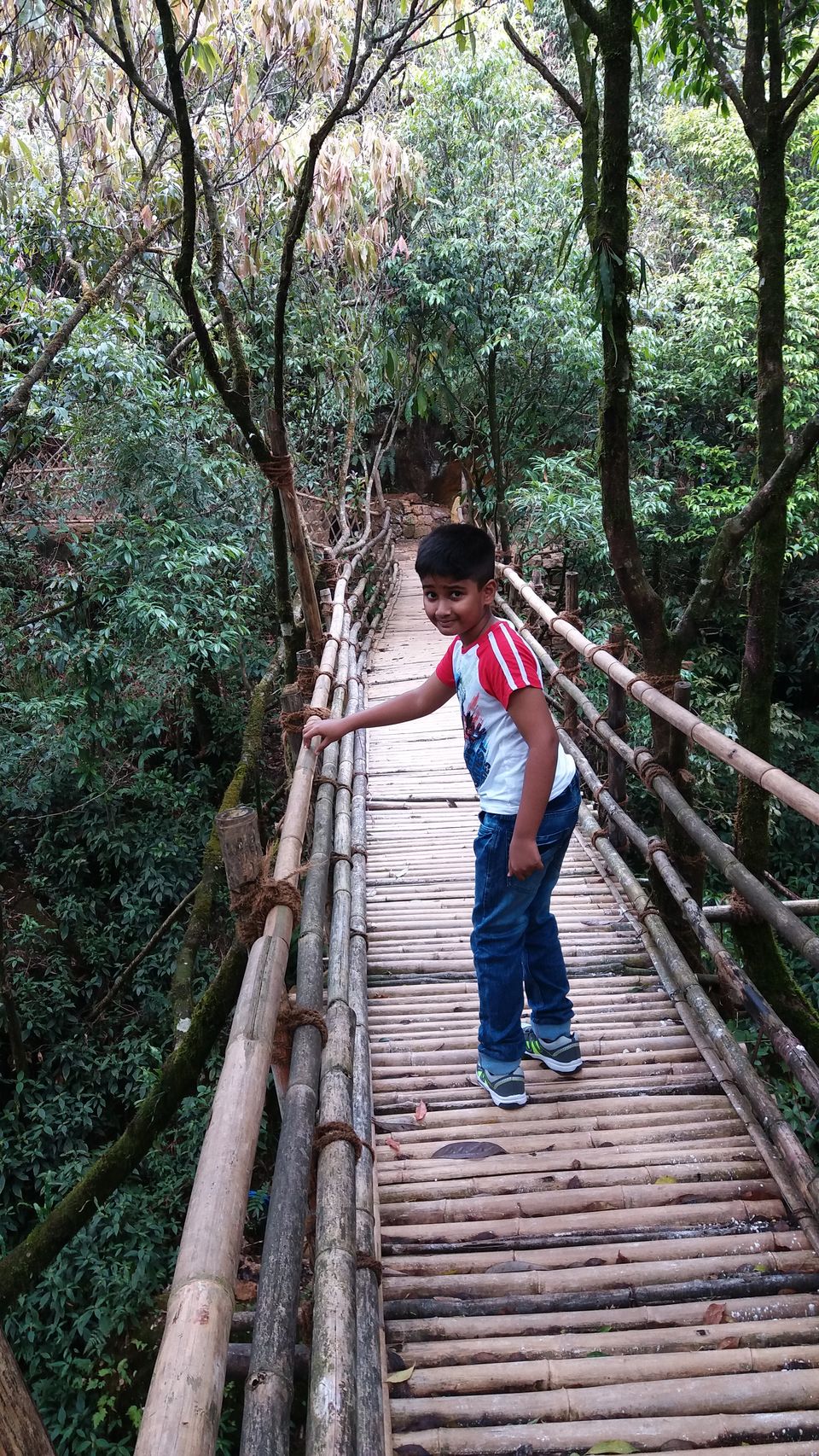 Next we visited Ramakrishna Mission of Cherrapunjee, which started its service in 1931. It has a museum comprising of nice collection of culture and tradition of 7 eastern states.
Nohkalikai Falls was our next stop. We were unfortunate that cloud ruined the view. Though after a while it gets little bit clear and we saw a glimpse of the fall. We left the place broken hearted. Dipak da took us to Nalgre Restaurant, where we were served nice non-veg thali.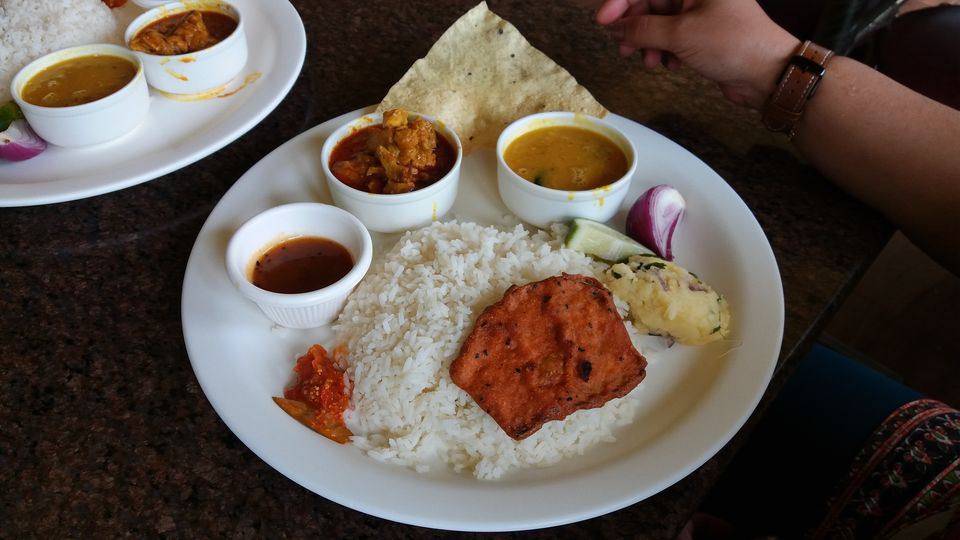 After having a delicious lunch we visited Daiñthlen Falls, which was situated far from the madding crowd. It is unique in nature as we can pass the riverbed and roam or stand on the top of waterfall. Less crowded so more calming atmosphere. In the downstream dense forest and rocky mountain creates a mesmerizing view, which can't be explained in words. A mini rain forest down there.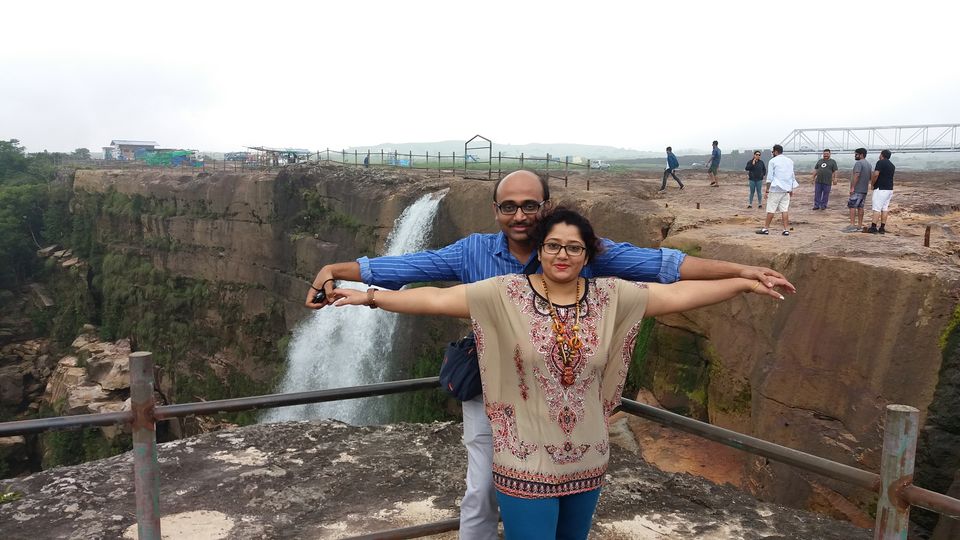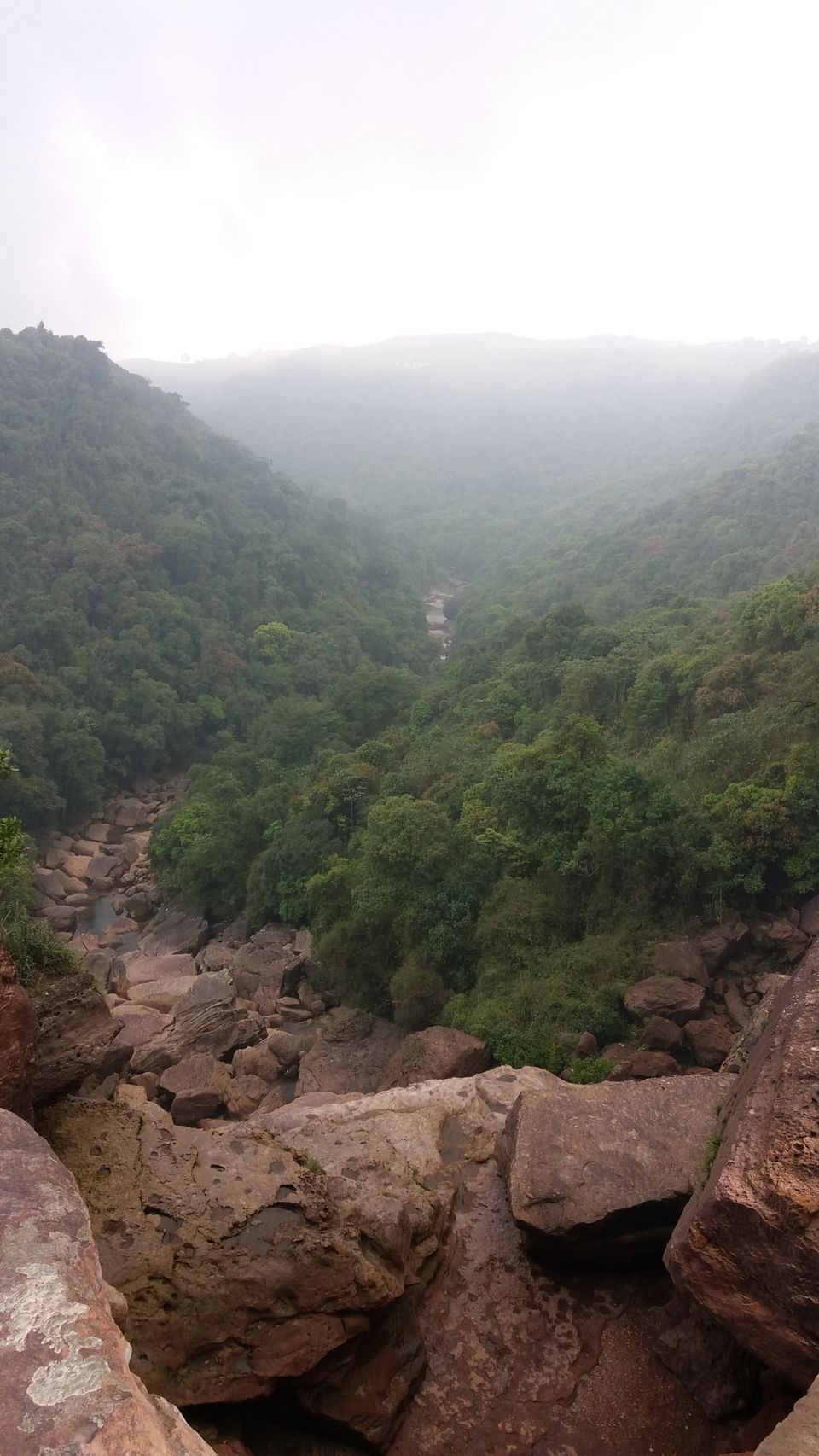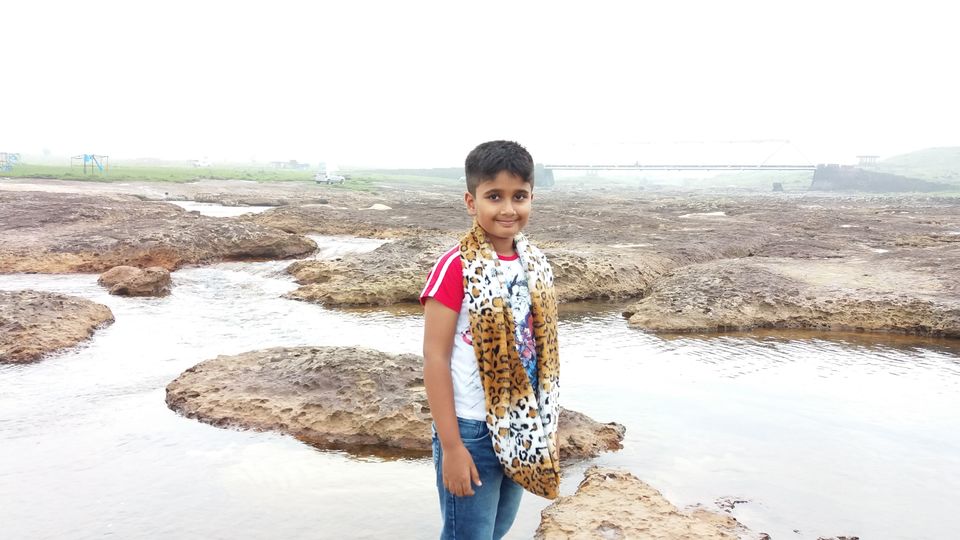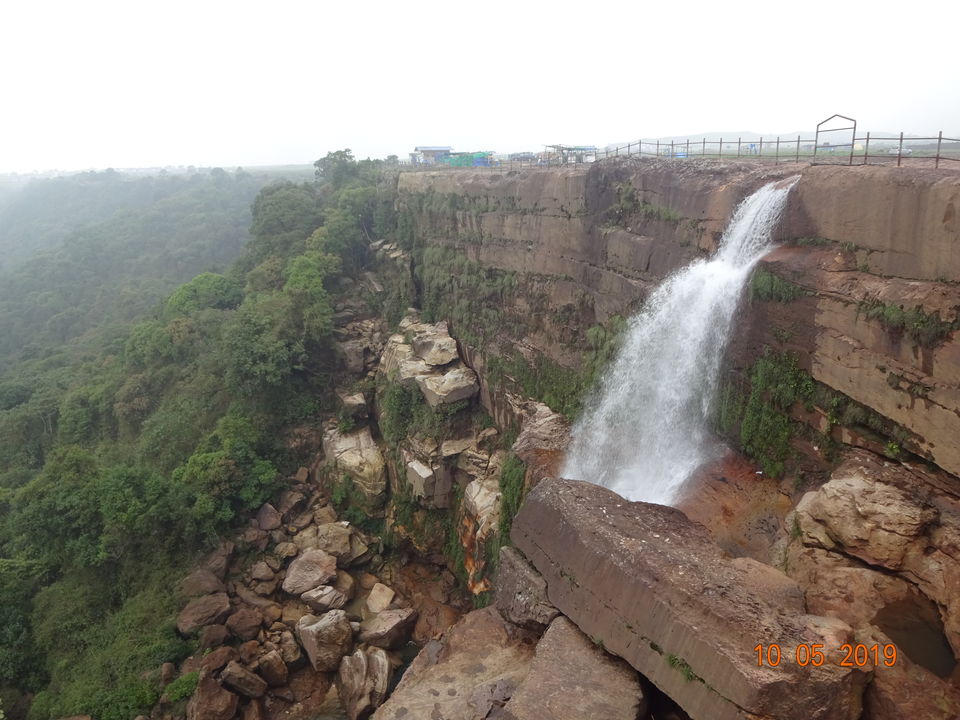 Our next stop was the most adventurous one. The Wei Sawdong falls. The major constrain is....reaching the place. Its straight way down to the falls having around 450 steps, of which a portion made of bamboo stairs. At first it can be scary and can break your confidence. I was thinking if our son could make it, but my wife told me," it is now or never". We made it and the result was fantastic!!!!. The picture may explain it to some extent or may not. When we get up in our car after completion of the trek, dipakda told us that after evening that area was dominated by wild animals like Jaguars. It was 17:45 hrs and sun-light was dimming.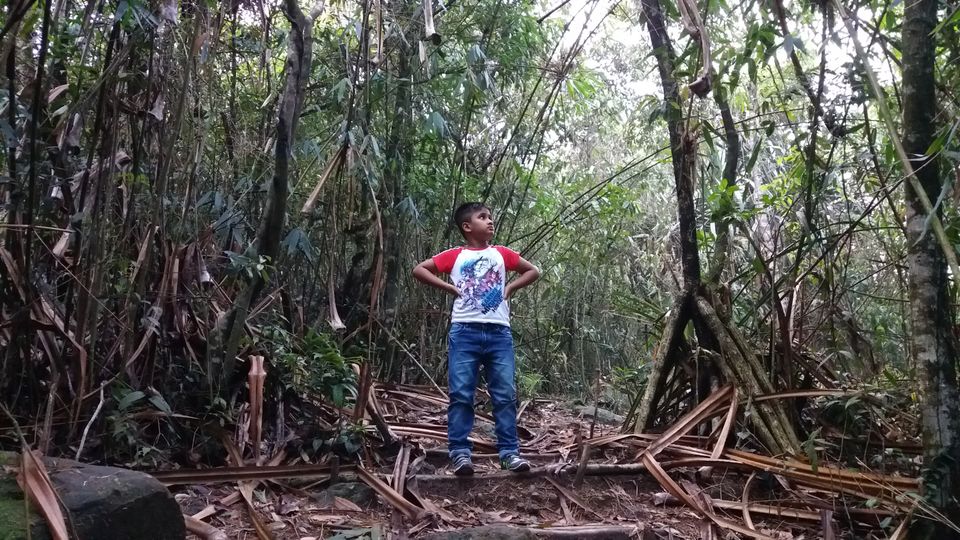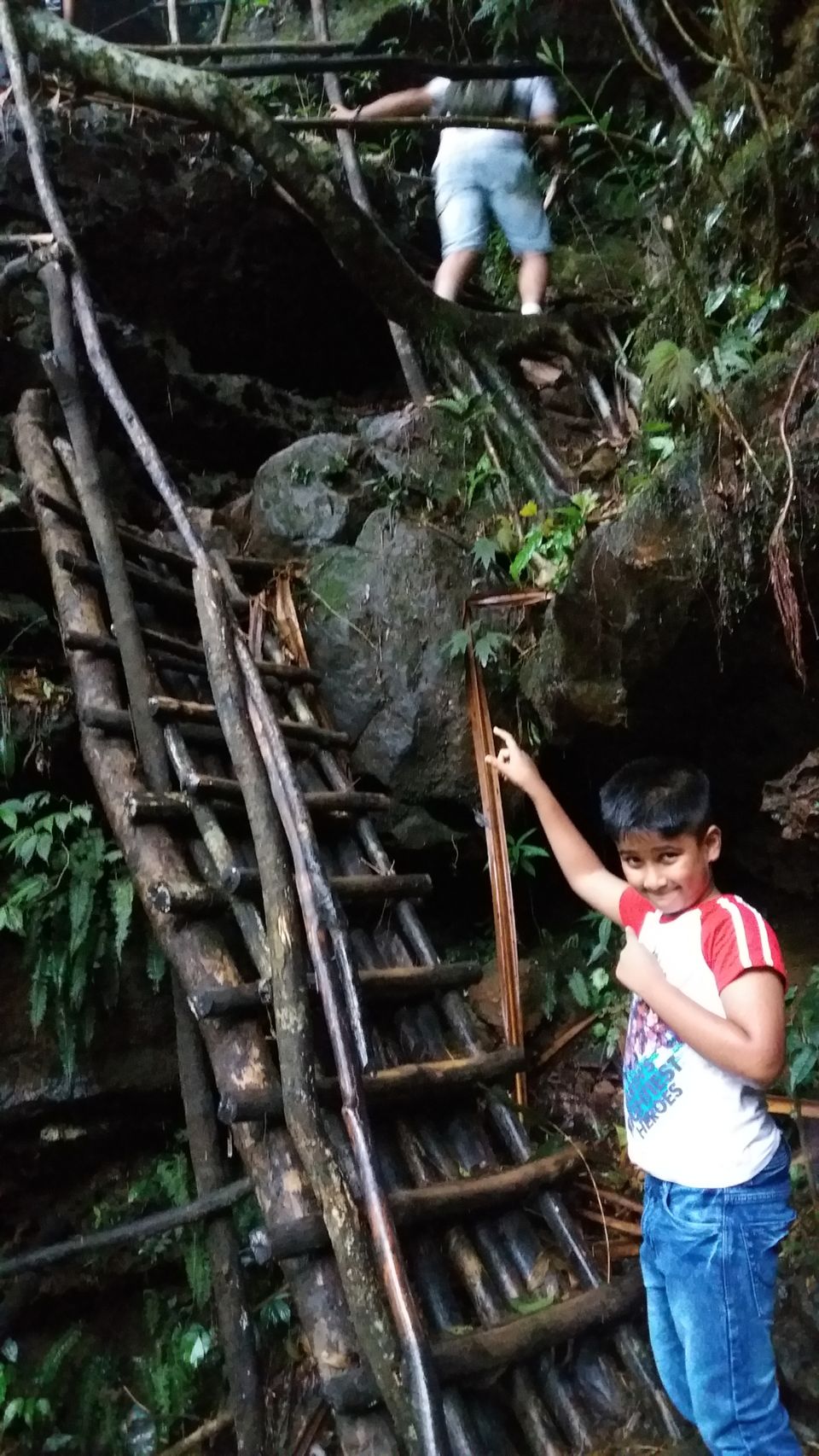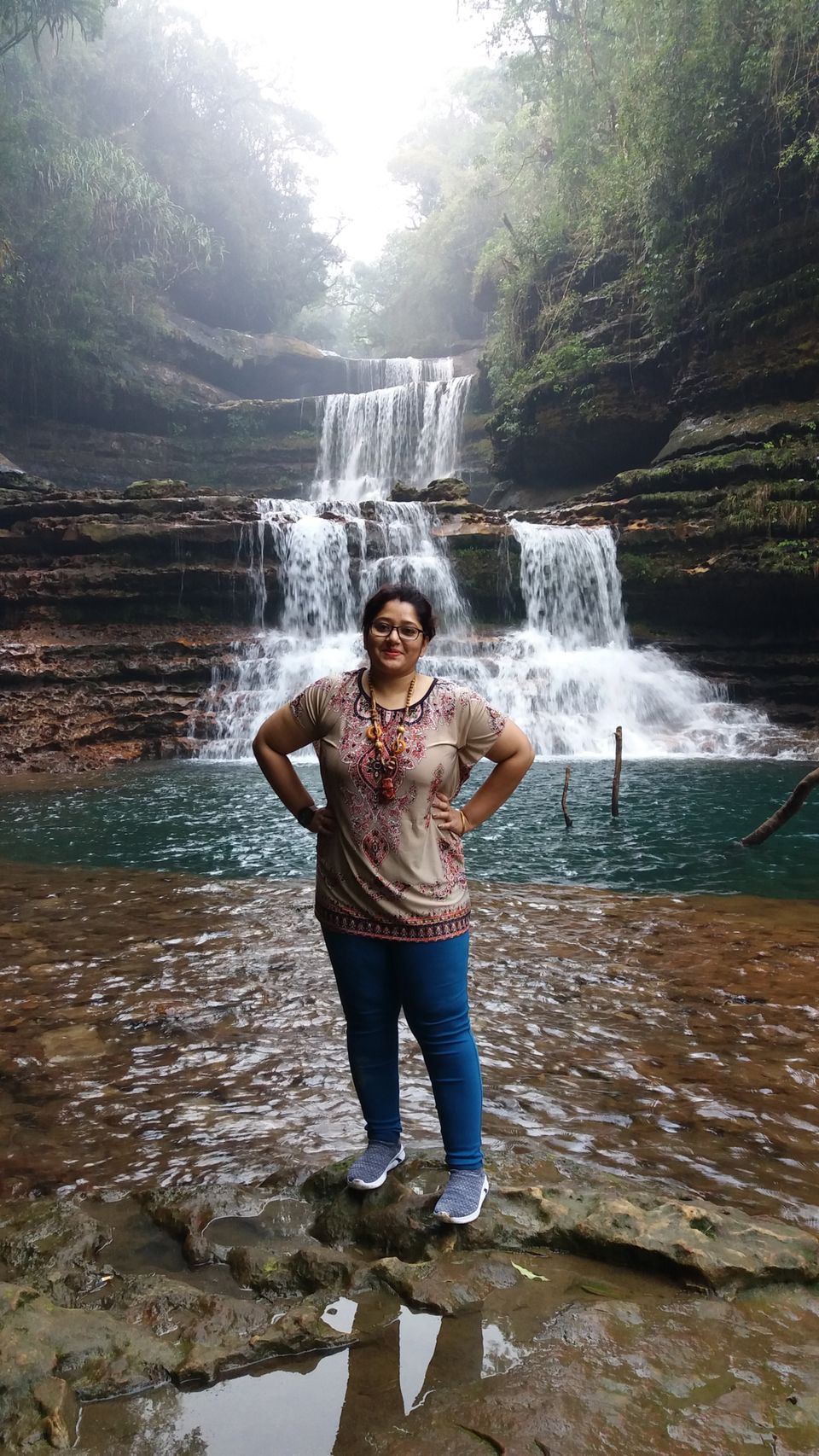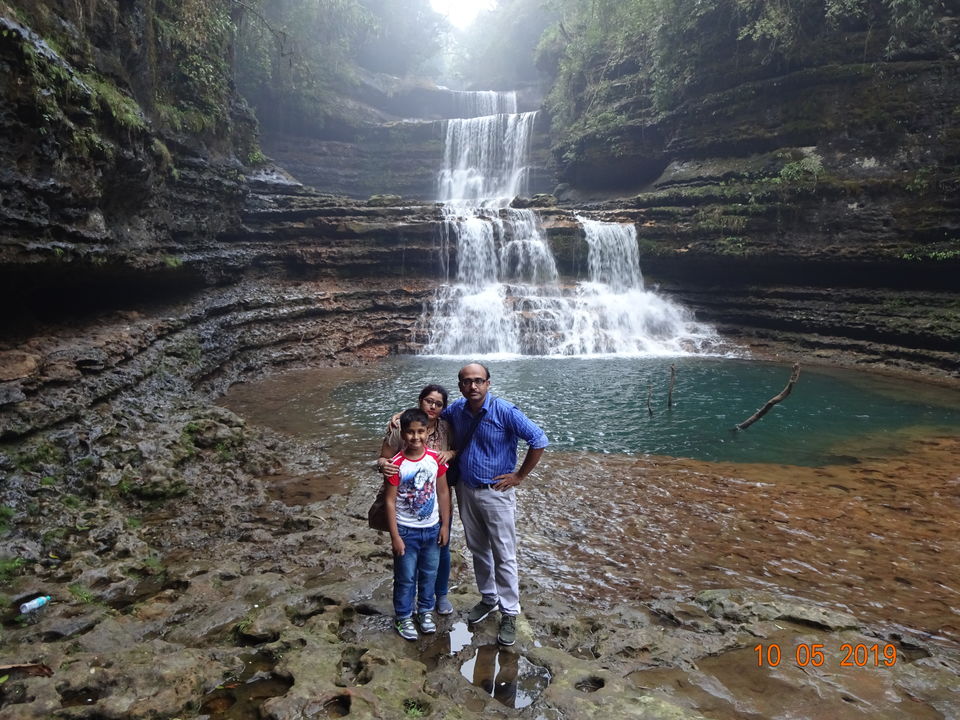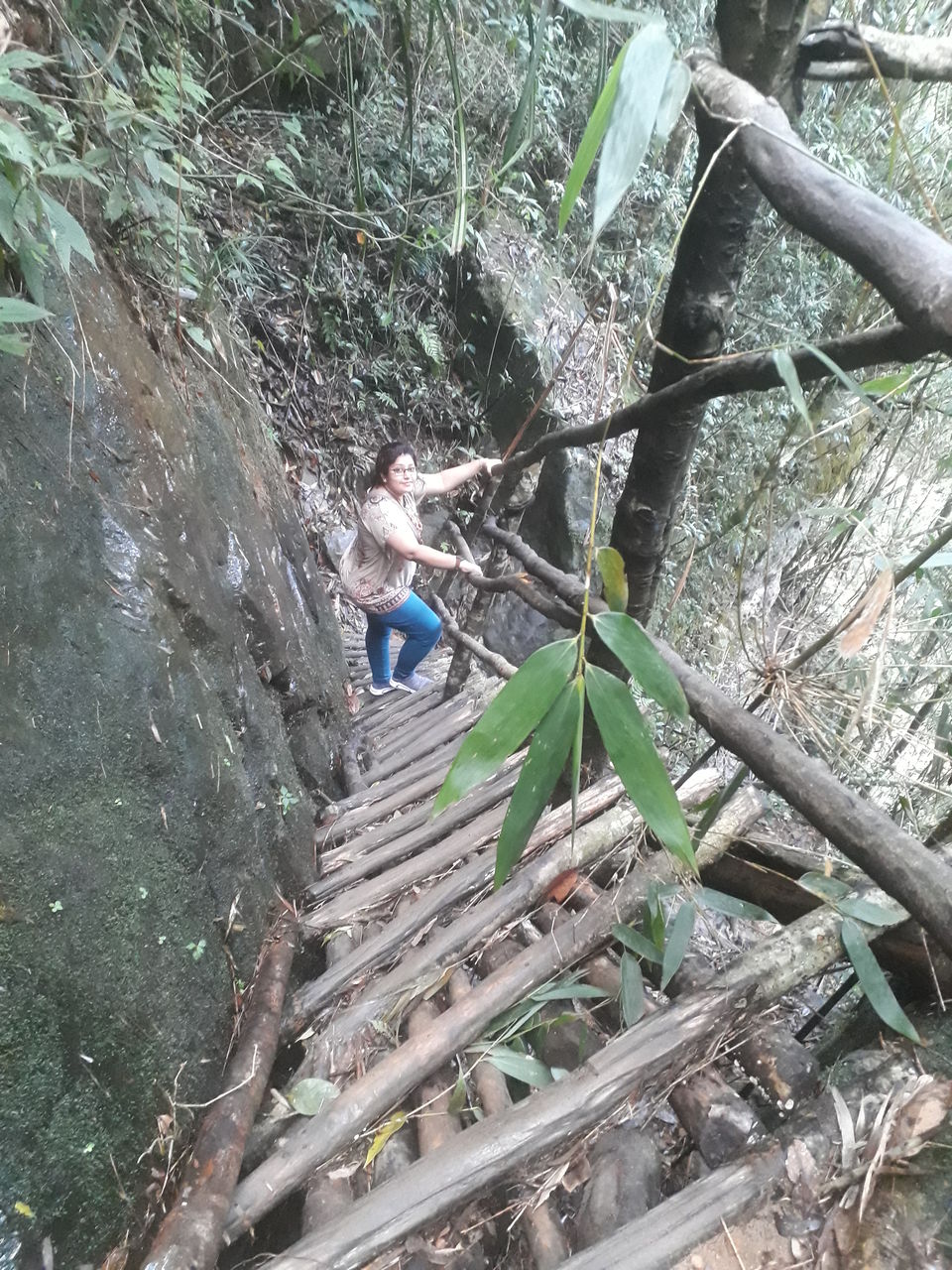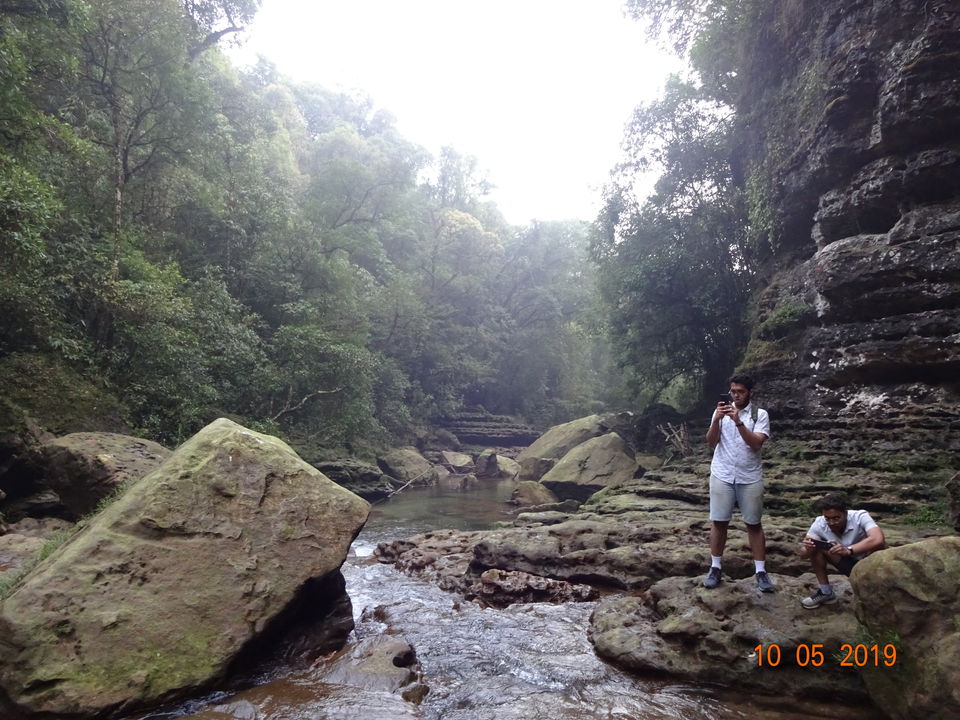 On the way back to our hotel in Cherrapunjee, clouds embraced us. We stayed the night in Labana Hotel. Booked for two nights.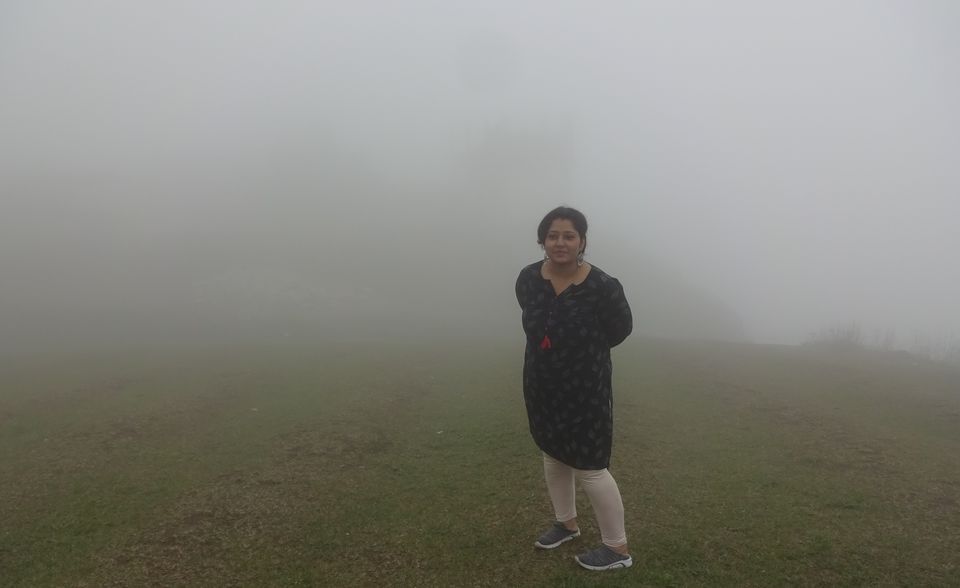 That night it was thundering and raining cats and dogs.After all it is Cherrapunjee!!!!!!
Day 3
Next day Dipak da came at 9 am and we started our sightseeing….first we go to see the great Arwah Cave. As it was early morning so least crowded, as most of the tourists cover Cherrapunjee from Shillong to Shillong, they not reached yet. The long walkway towards the cave entrance was unique. As childish clouds, spectacular beetles, long leafed farns, small waterfalls, green algae-wrapped tree branches and silence of nature showed us the way.We considered ourselves fortunate to be in such an atmosphere.
Arwah Cave is famous for stalactite rock and prehistoric fossils. Huge natural cave it is. Inside it is cool, dark and scary too. Lighting inside cave is also interesting. It was a lifetime experience.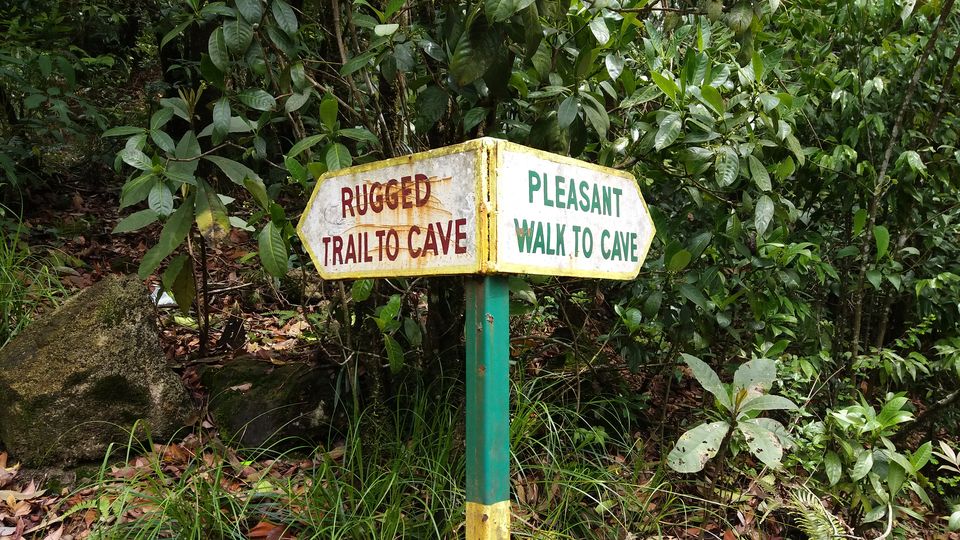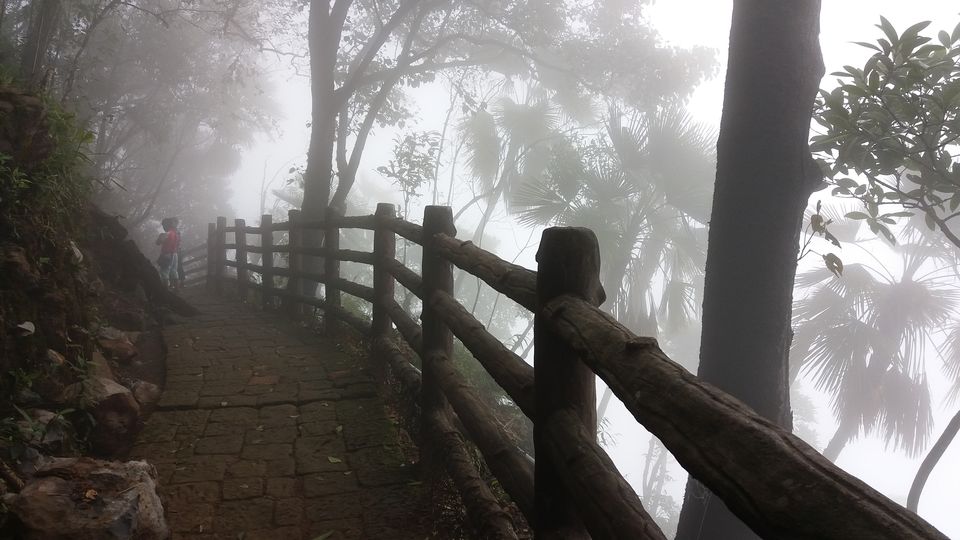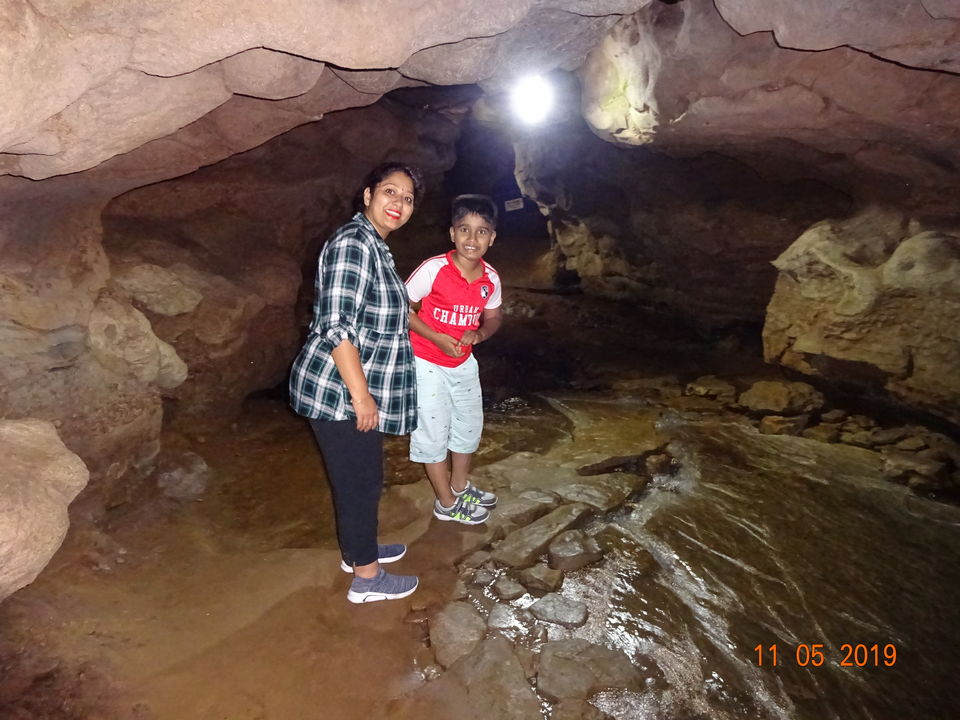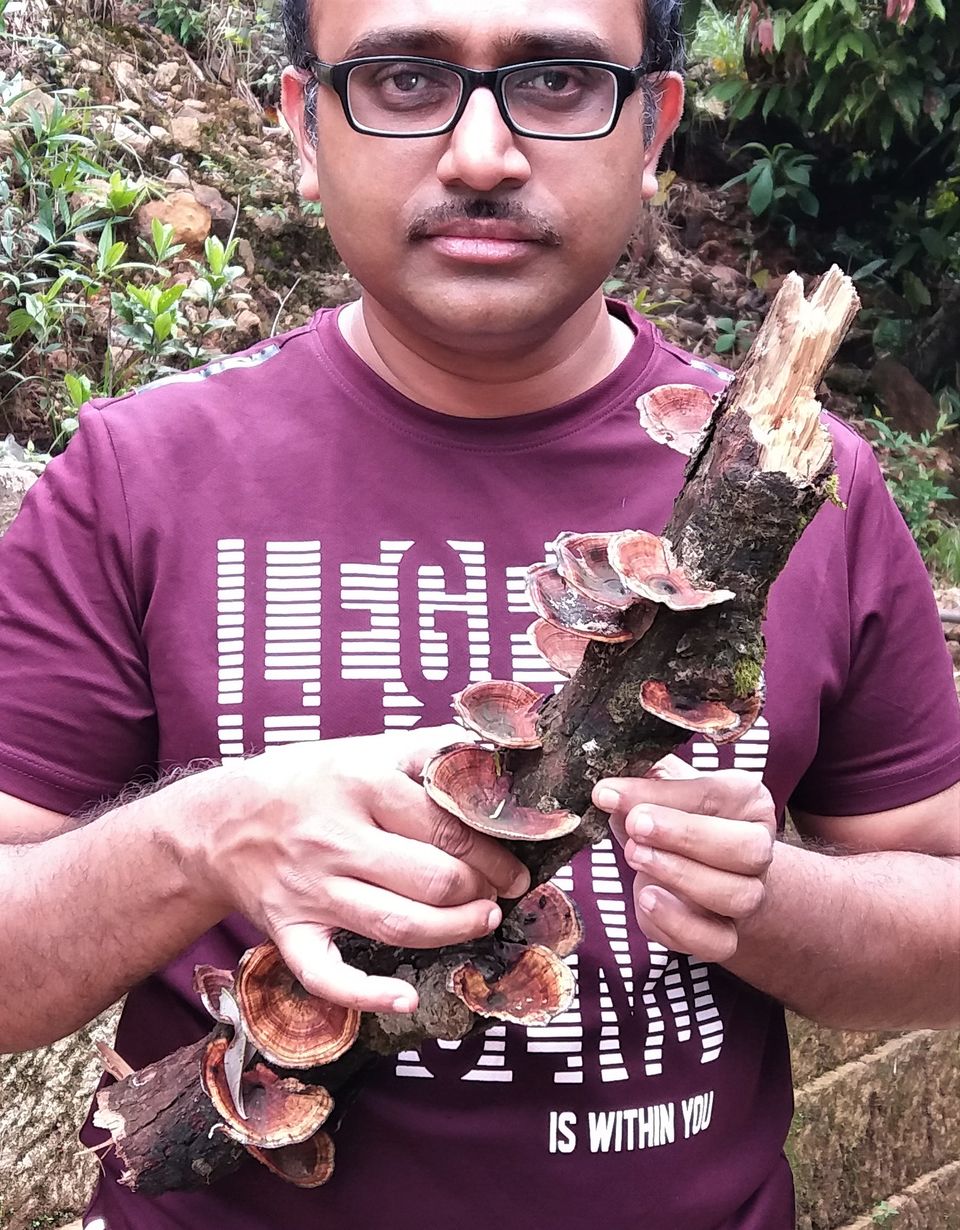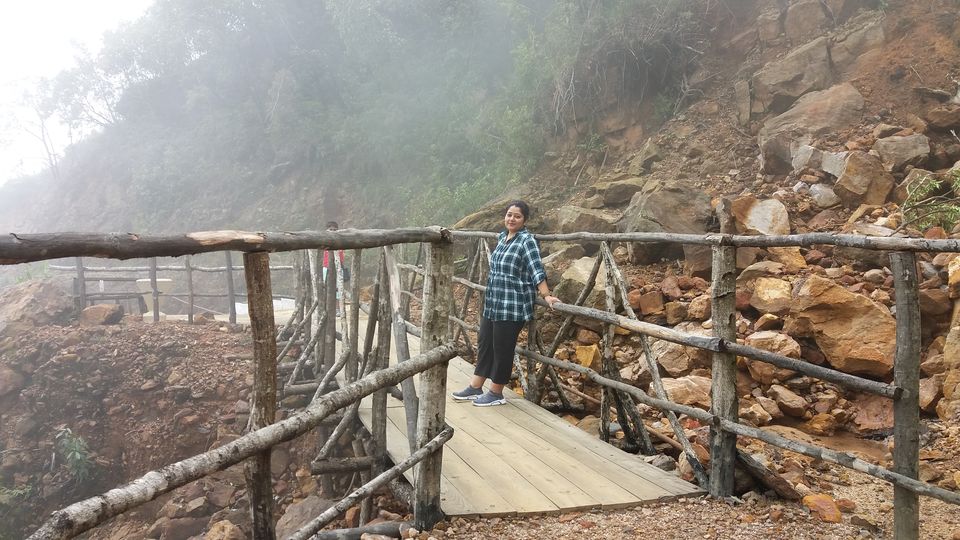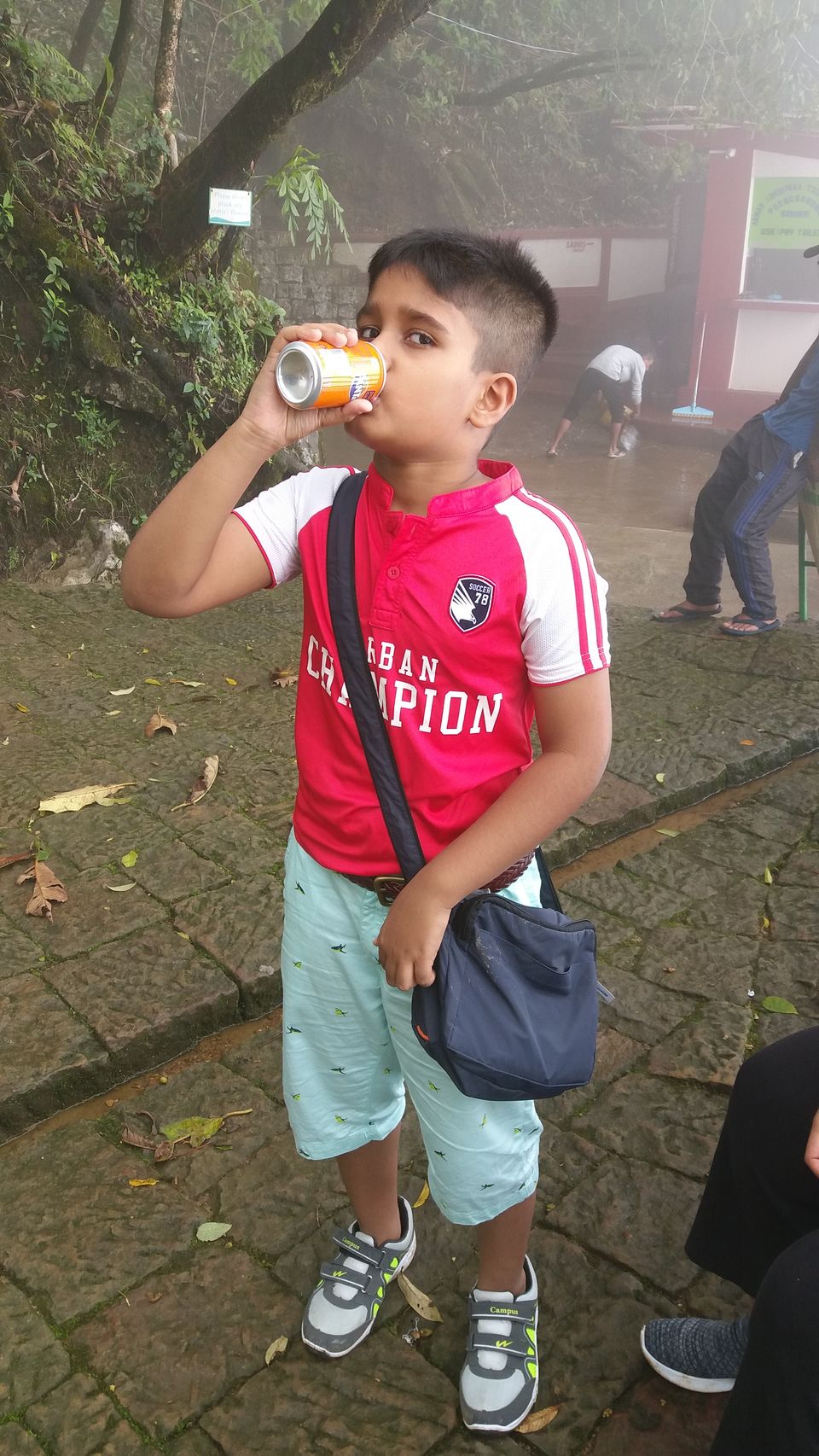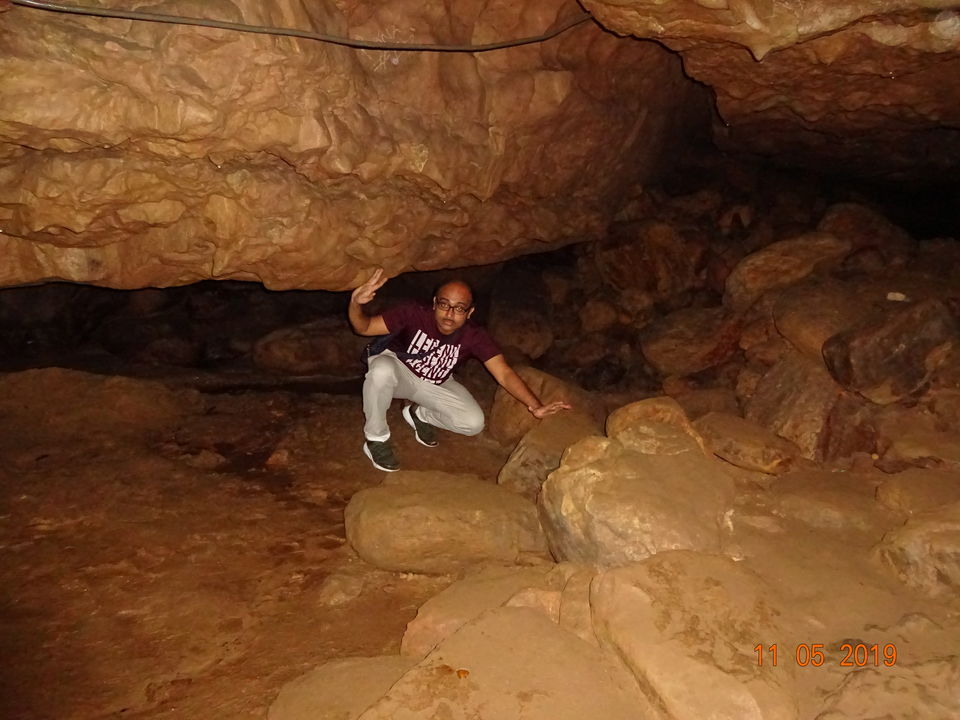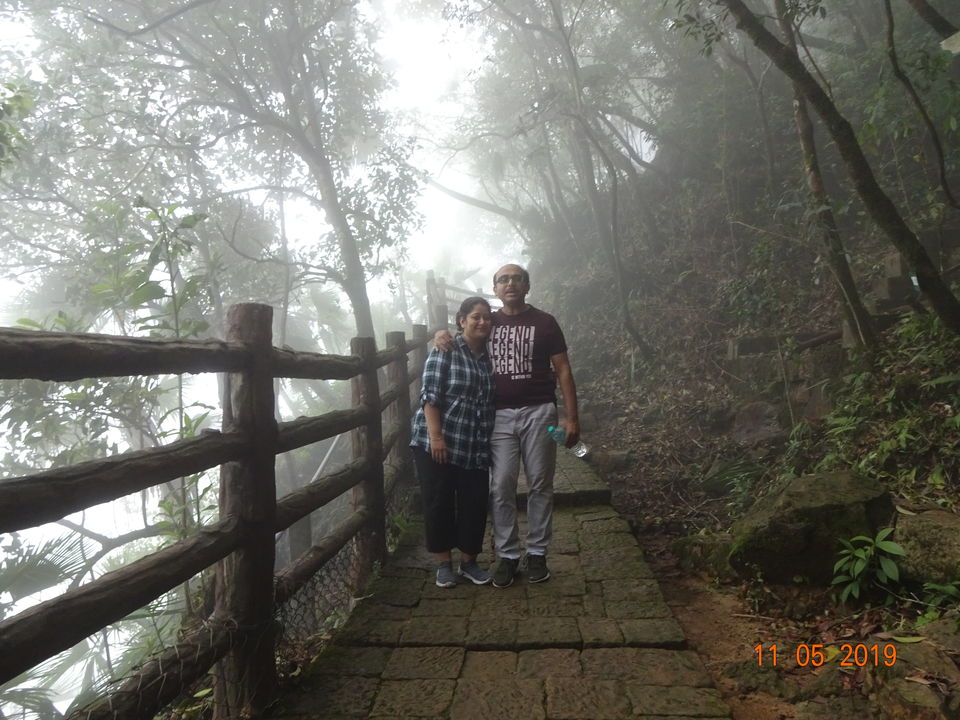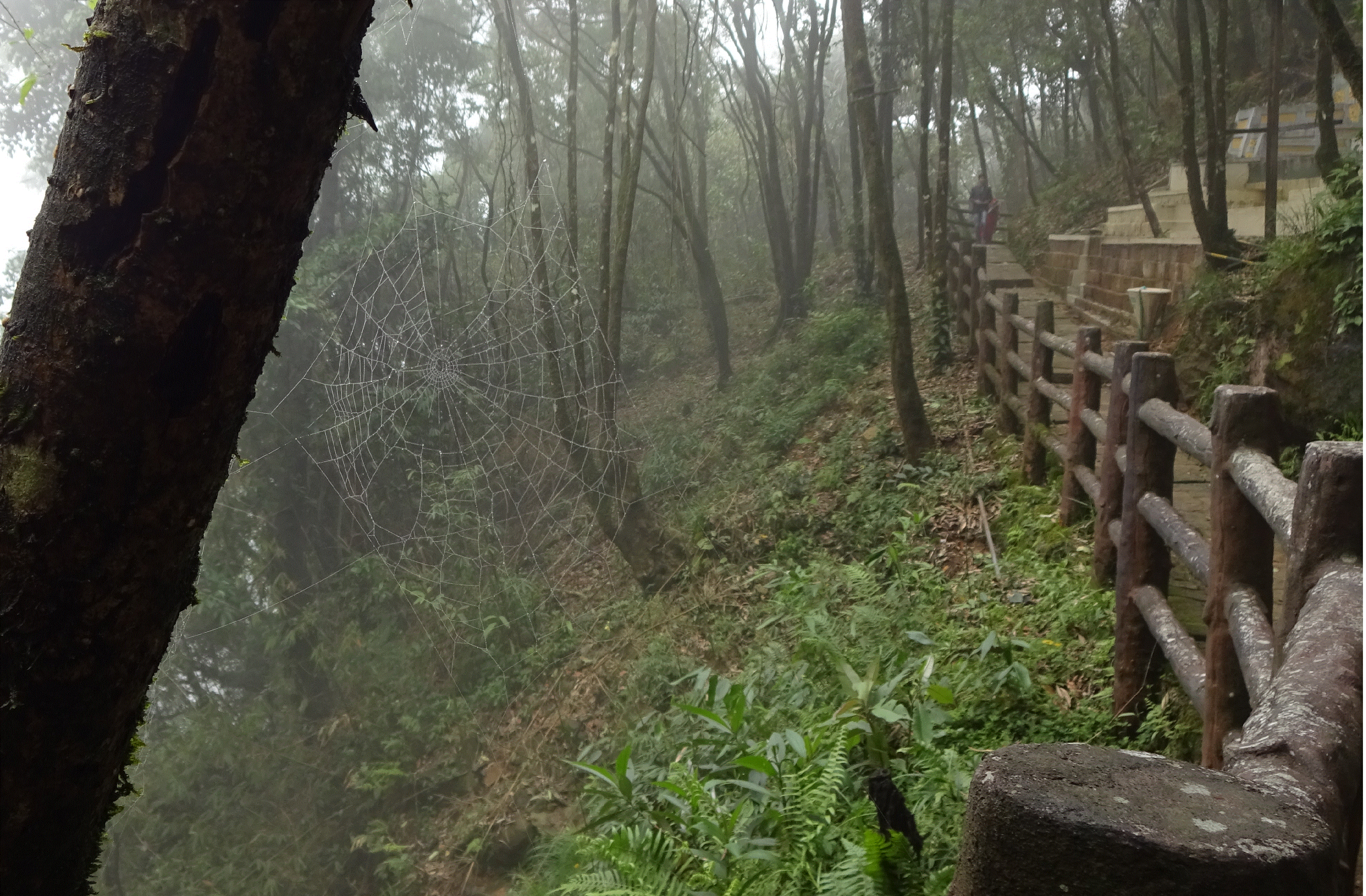 Next we visited Seven Sister falls, Khoh Ramhah (Giant conical rock) and Thangkharang Park.The giant conical rock is a free standing 200 ft single rock having another basket size rock placed atop, which is called devil's basket. In the backdrop Bangladesh plane land was visible.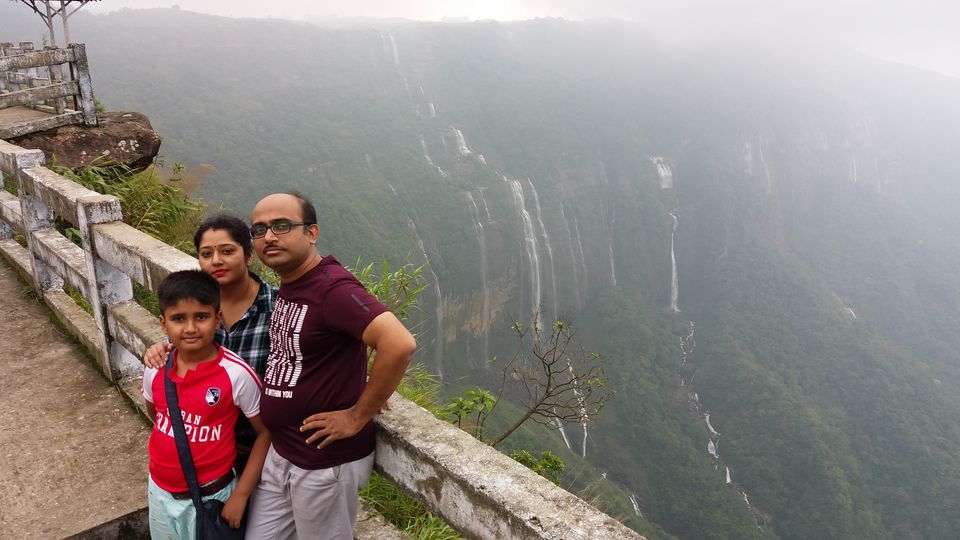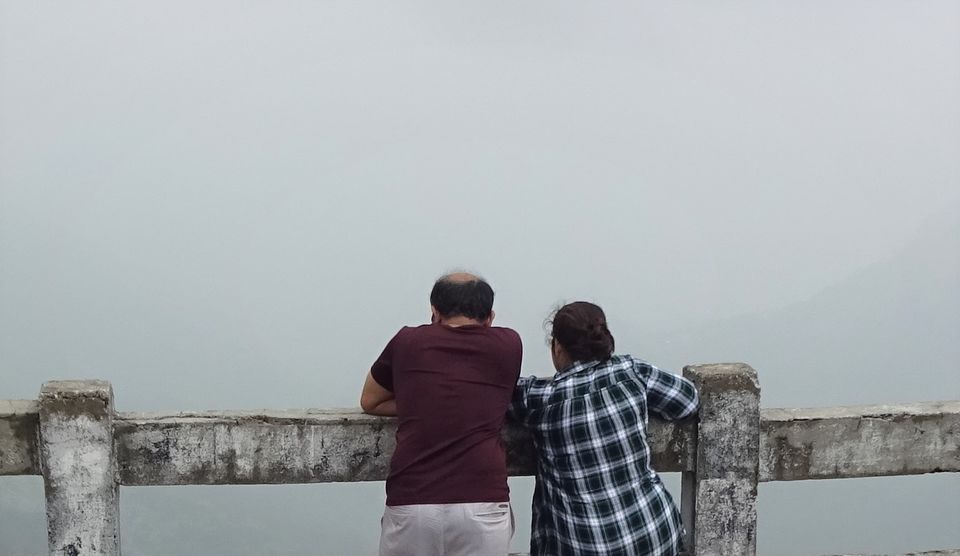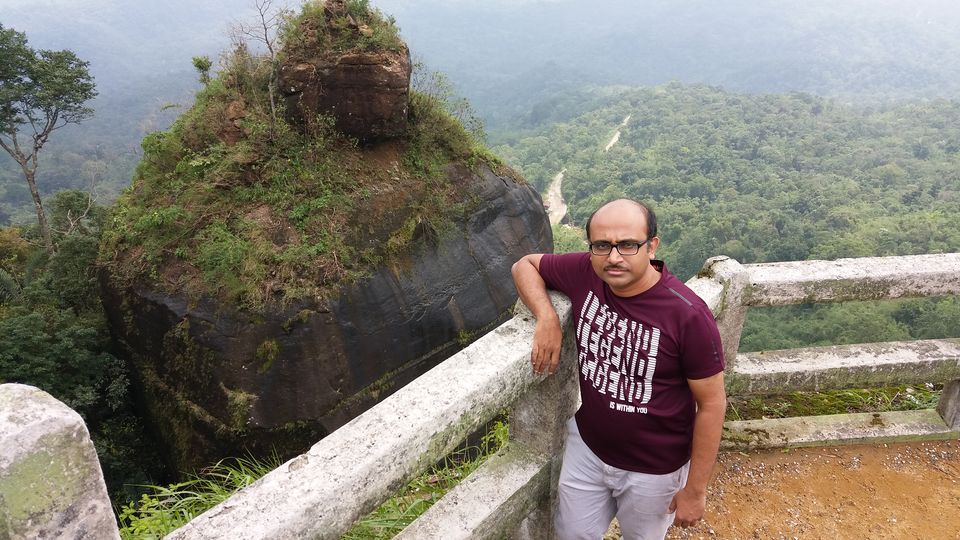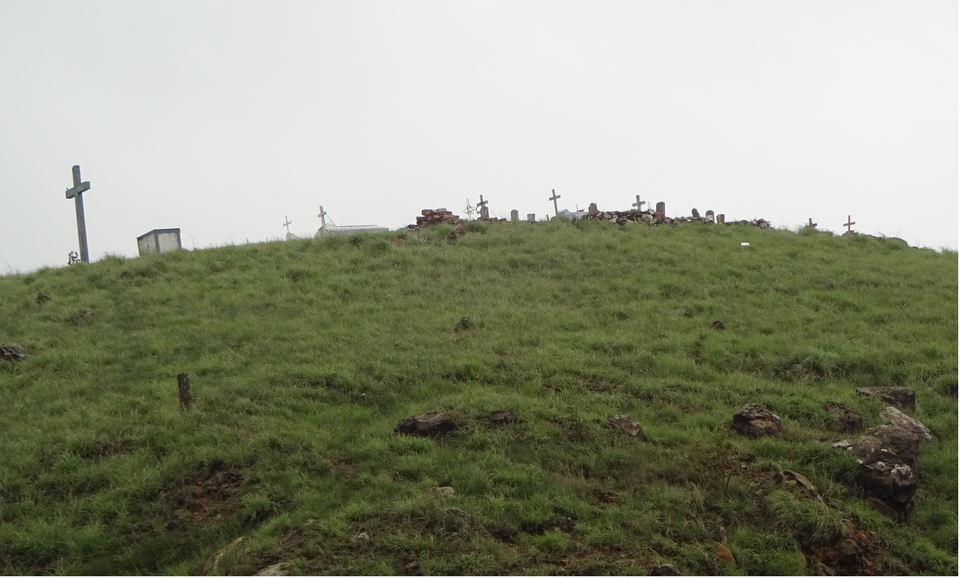 We end our day with Mawsmai cave. Inside the cave it was wet and dark and believe me you will feel like Hollywood scary movie. The whole atmosphere is like out of the world. Small steams will follow you inside the cave pathway. In several places one had to crawl. The cave is very long but only few length is open to tourist.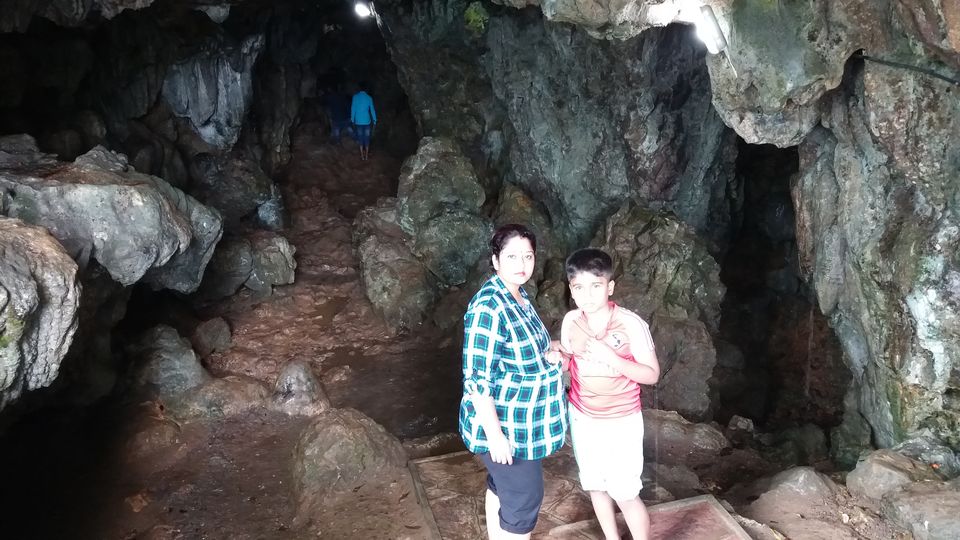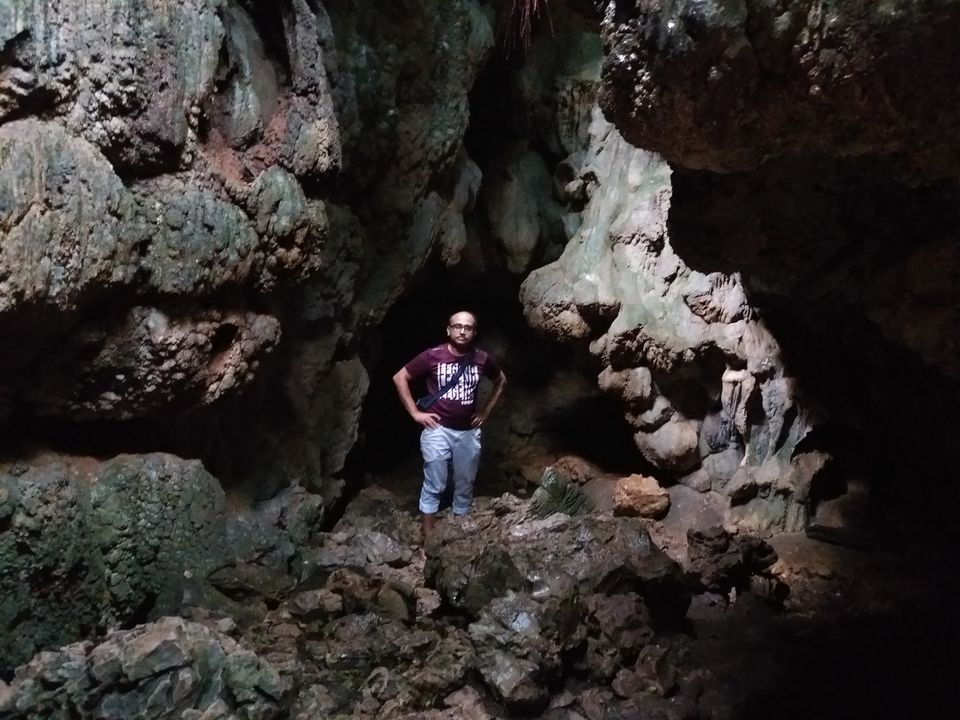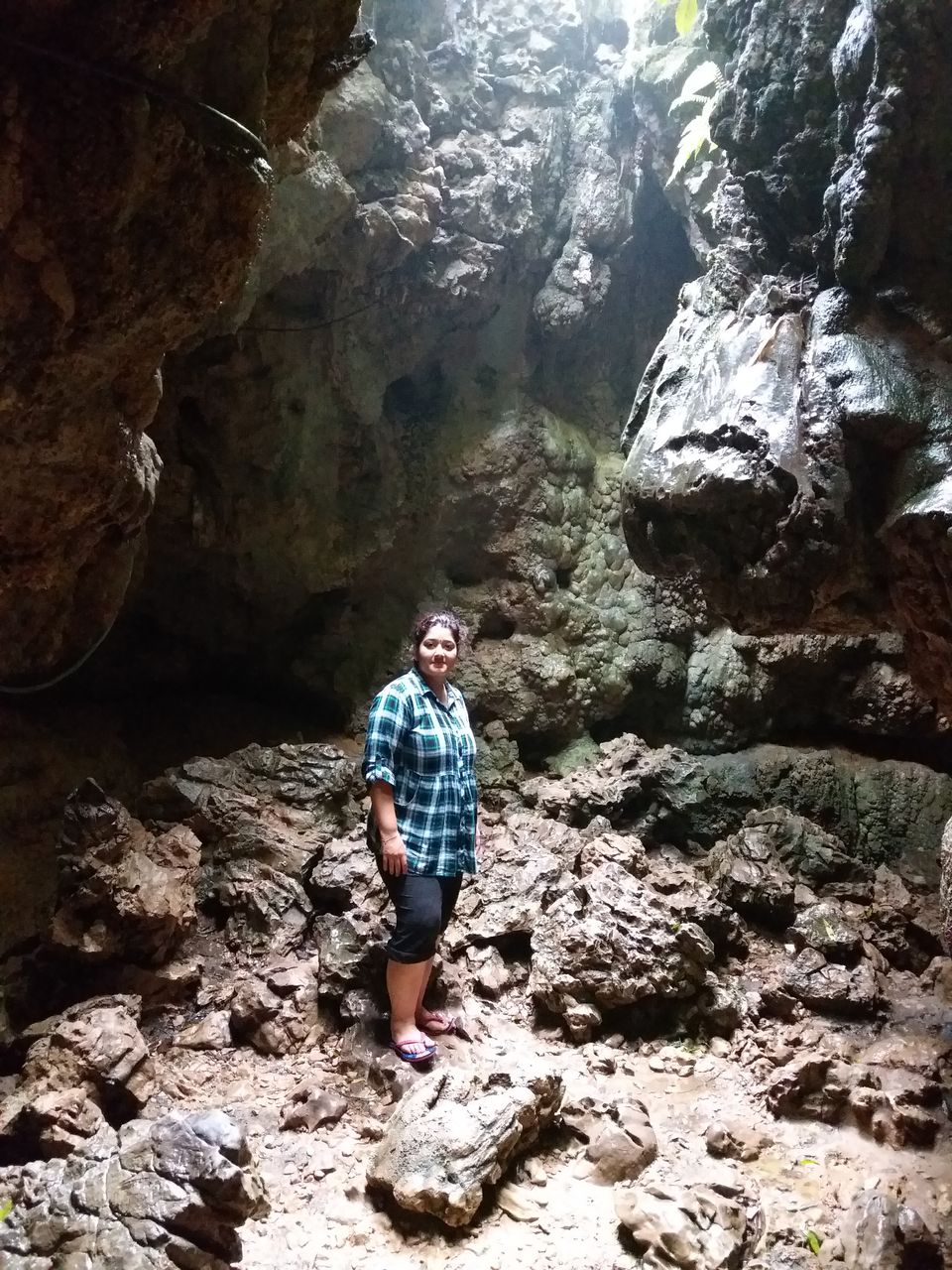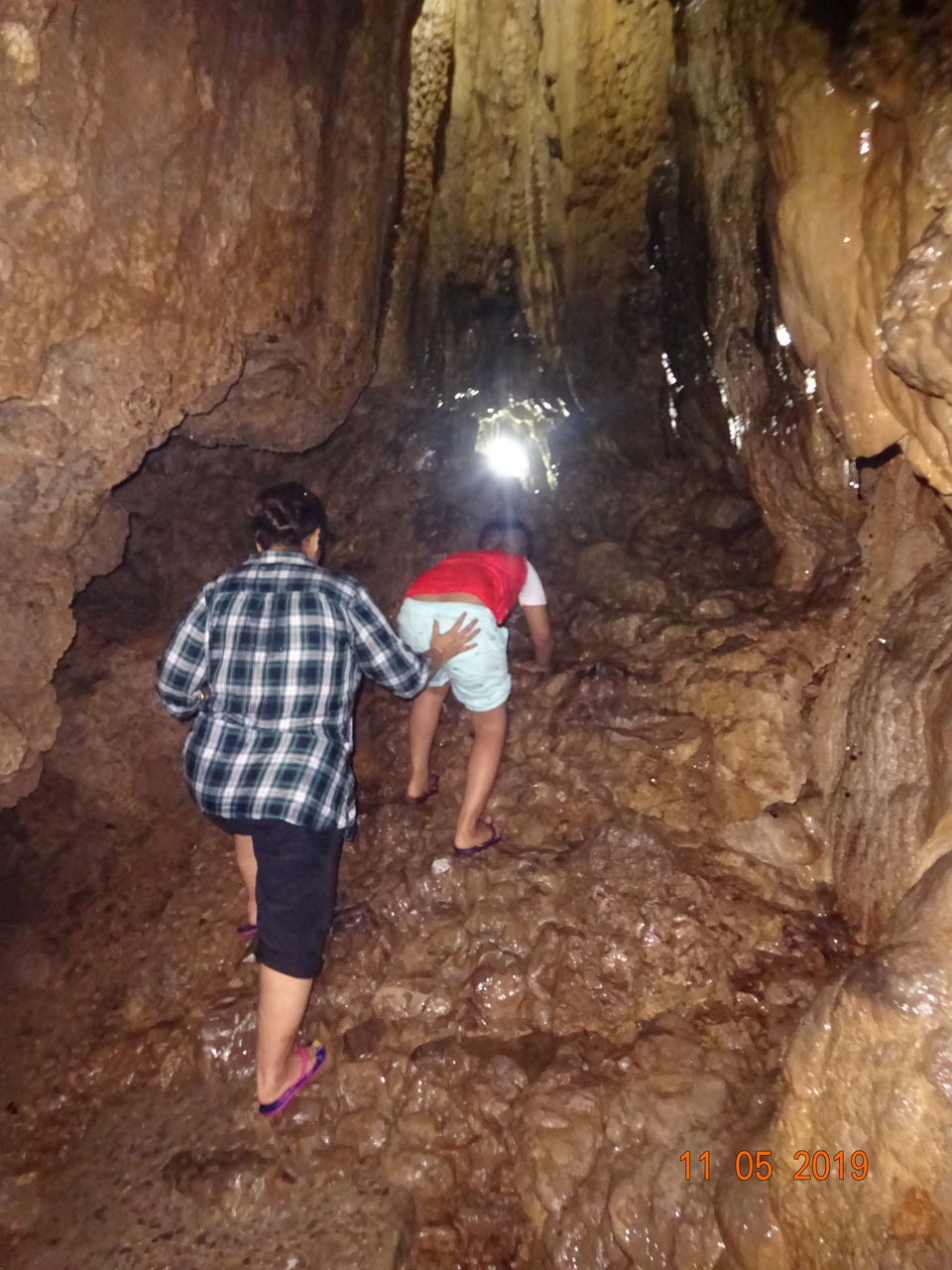 That night we also stay in the Hotel Labana and whole night it was thundering and raining.
Day 4
Next day we get up and had a nice breakfast. At 9 am we left the hotel for our next destination Mawlynnong village. But before that I told dipakda to show us again the Nohkalikai falls, to get another chance of visibility. And when we reach there the view was found to be mesmerizing. The fall is unique in nature. Only you have to see it once to believe in the beauty of nature.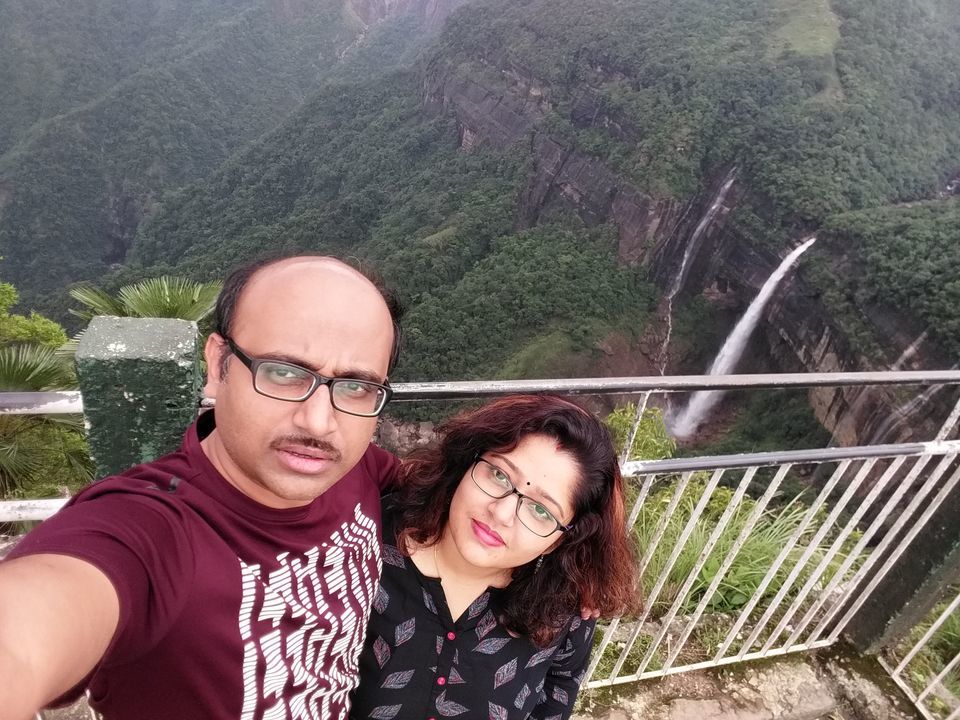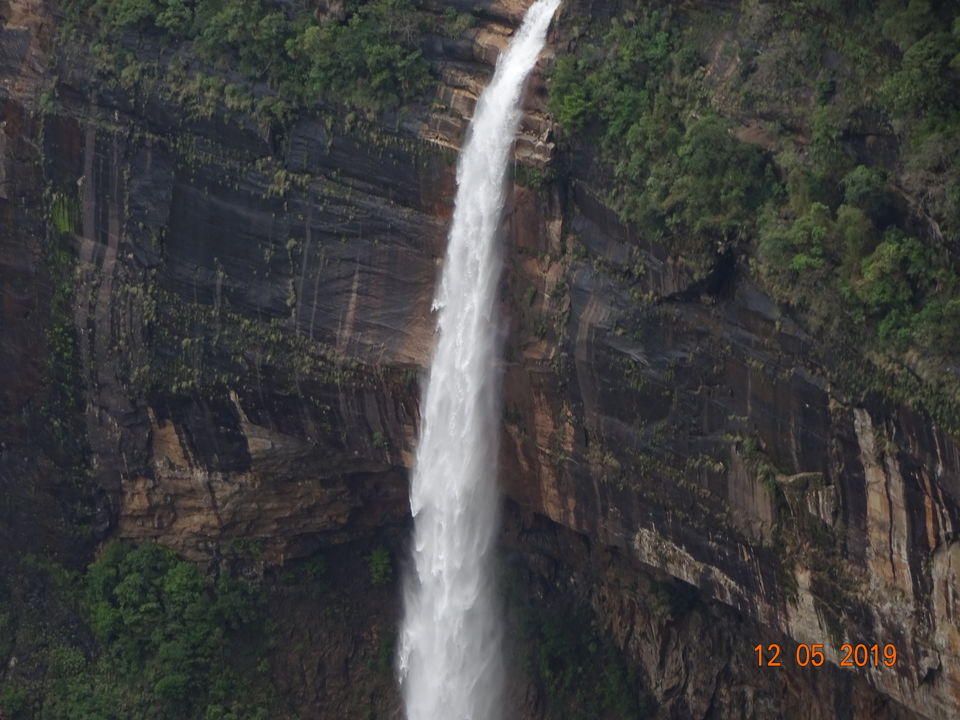 In meghalaya the journey from one place to another is itself a sightseeing. The way to Mawlynnong through Riwai was wonderful. On the way dipakda showed us the man made rat holes in open mouth coal field. At some places we get down from car and dipakda took snaps of ourselves.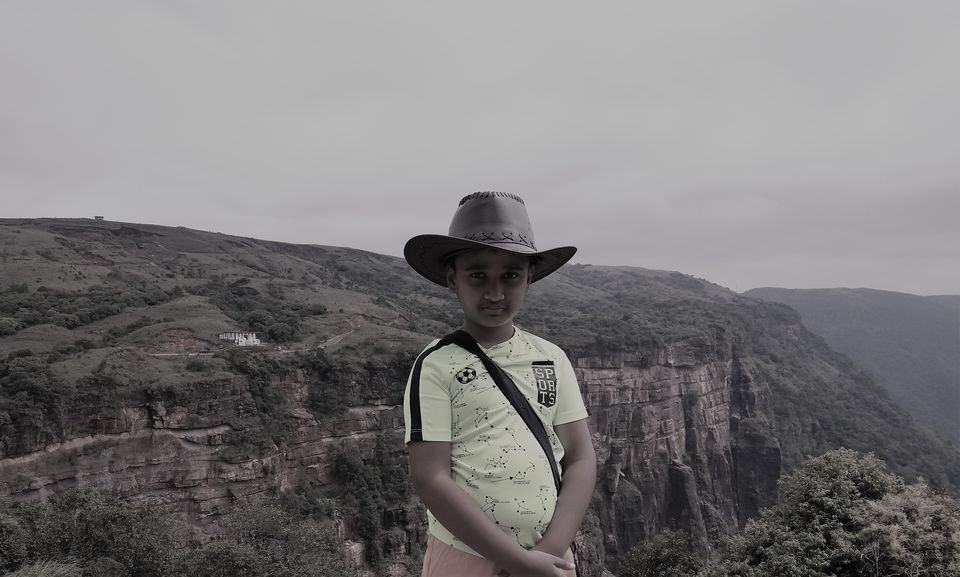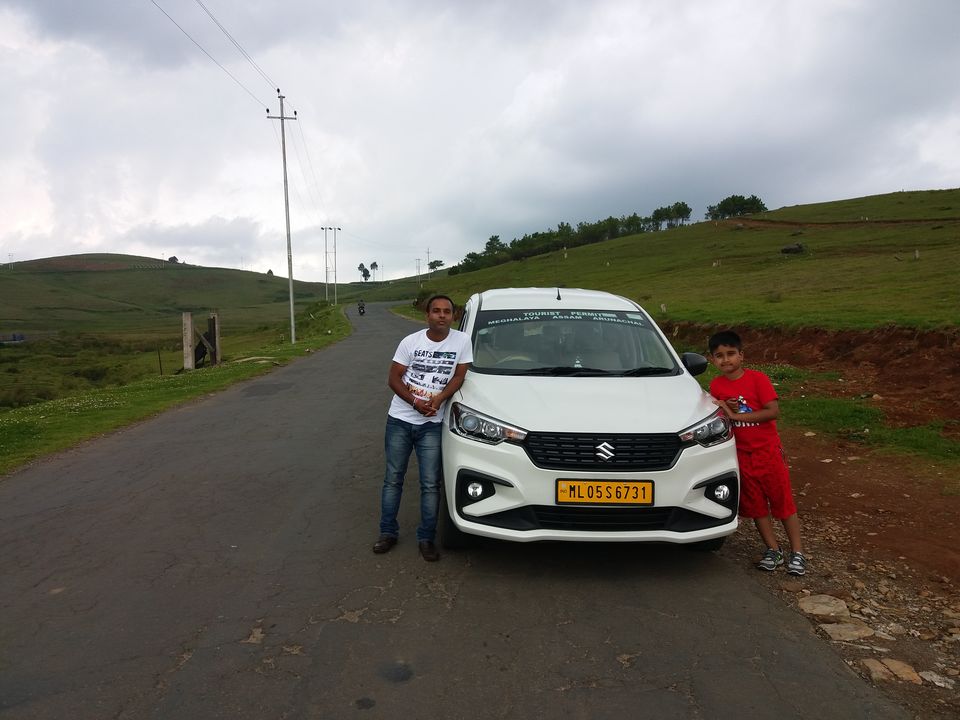 Before reaching Mawlynnong village we visited the single root bridge, which is one of the most famous place of Meghalaya. It is a man made natural wonder. The trekking route to the Bridge is a little bit hectic but doable. We never hurried to reach there, rather paced slowly enjoying the surrounding nature. The atmosphere at the bridge and surrounding area felt just like the movie "Jungle Book". We sat for half an hour beside the stream at the bottom of bridge. Never in my life I will forget the charm of the place.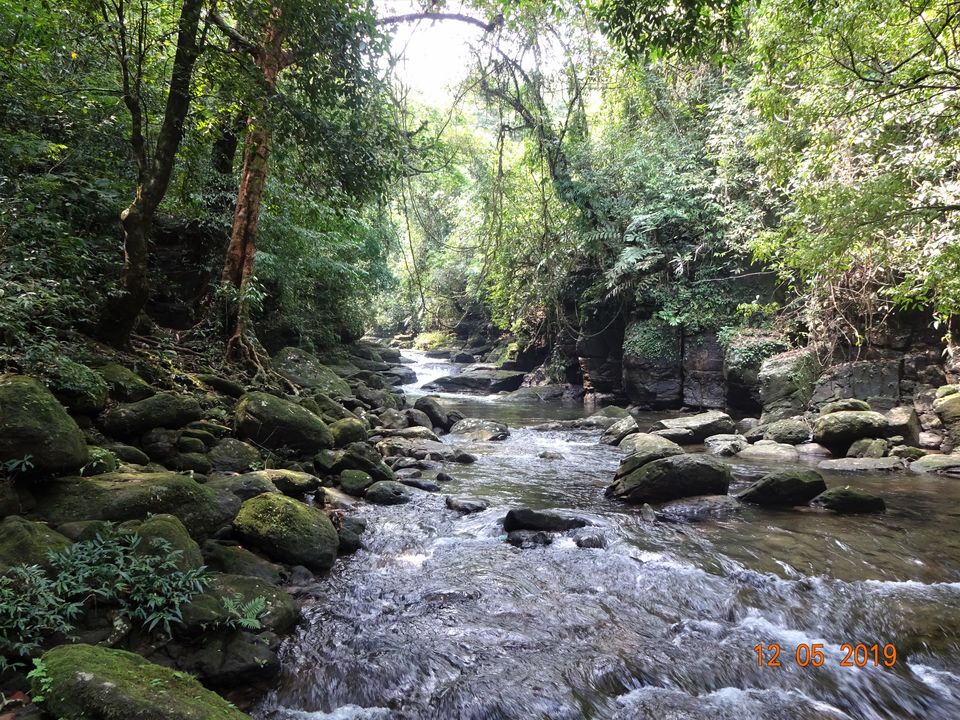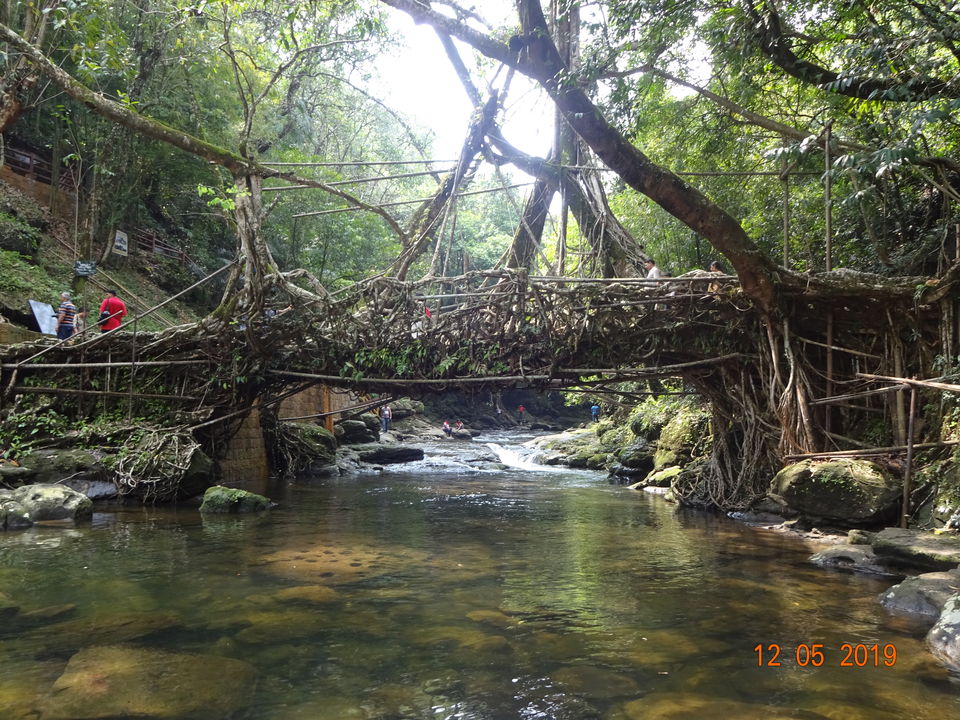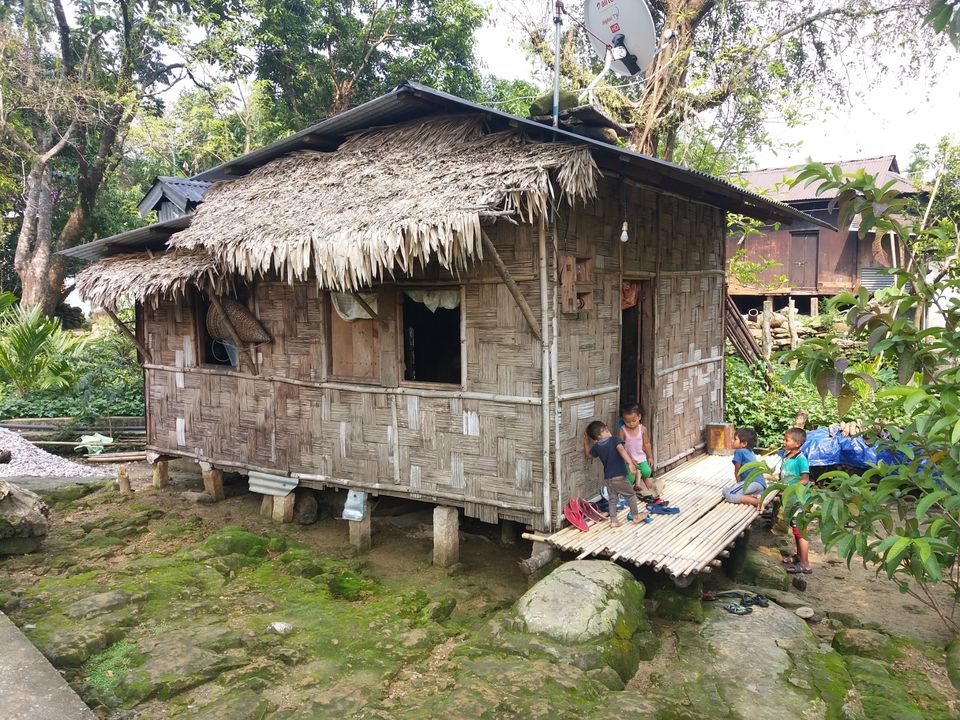 Next we had our lunch in Mawlynnong village.It was Asia's cleanest village. But the area is now very much commercialized. The village was neat and clean. An insect eating pitcher plant tree we found near a house. The main attraction of the village is a bamboo made sky walk which is almost 4 storied high, from the top of which Bangladesh was visible.
We went to Pongtung which is just 20 km from Dawki. There we we stay in Peit Them Resort that night. In the evening we roamed in the village. That night it was also thundering and rained vigorously.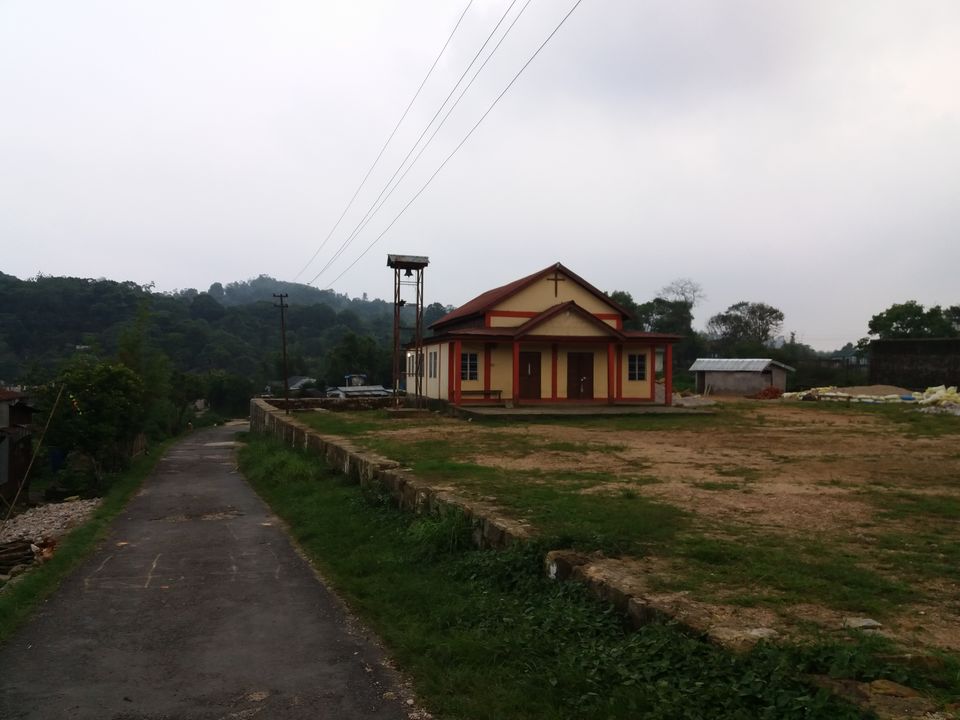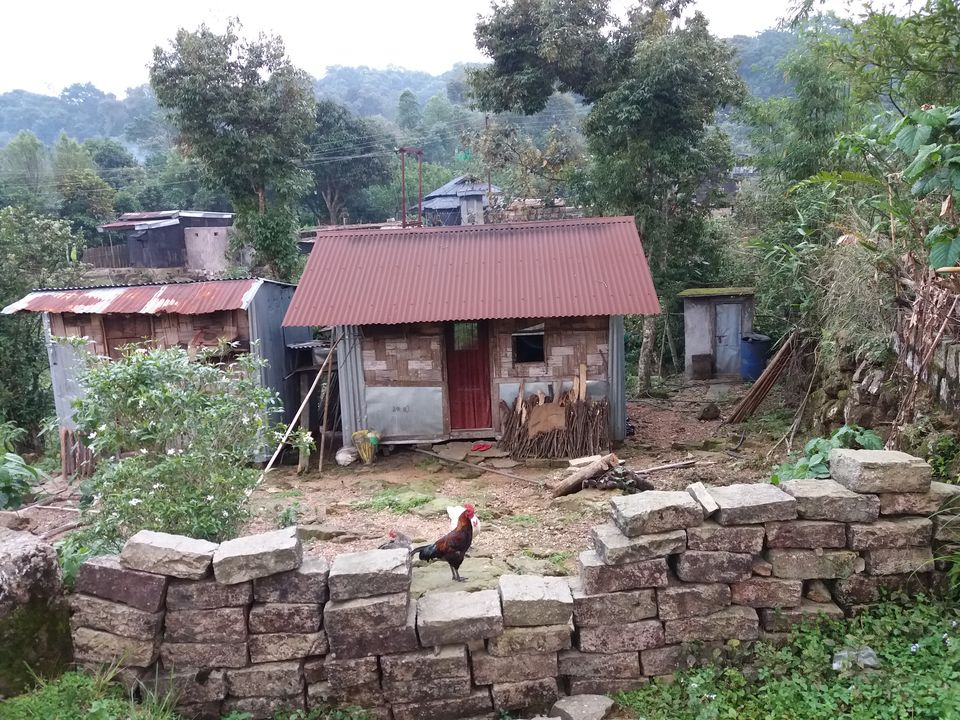 Day 5
After an excellent sleep and a delicious breakfast we headed towards Dawki at 8:30 am next morning. Dawki is in the border of India and Bangladesh. The river Dawki came down from meghalaya to the plane land of Bangladesh here. It broadens here and the depth also lessens. The water here is clear enough to see through the river bed, particularly in the month of December and January, as the local people told us. We enjoyed boating there. There we found that in the shops Bangladeshi soap,biscuits,agarbatti and chips were being sold.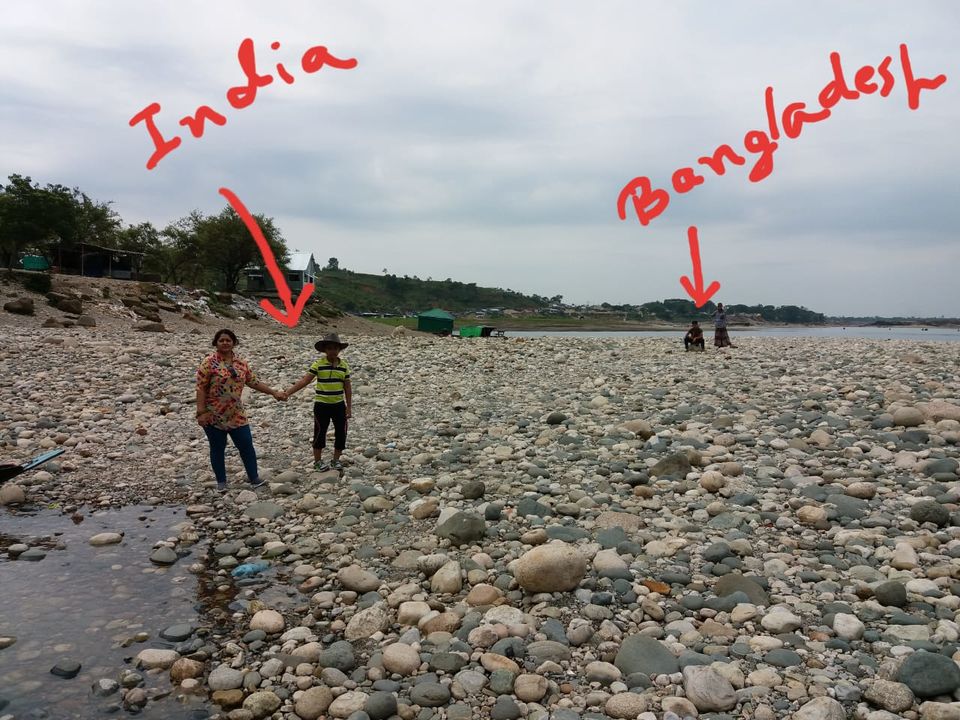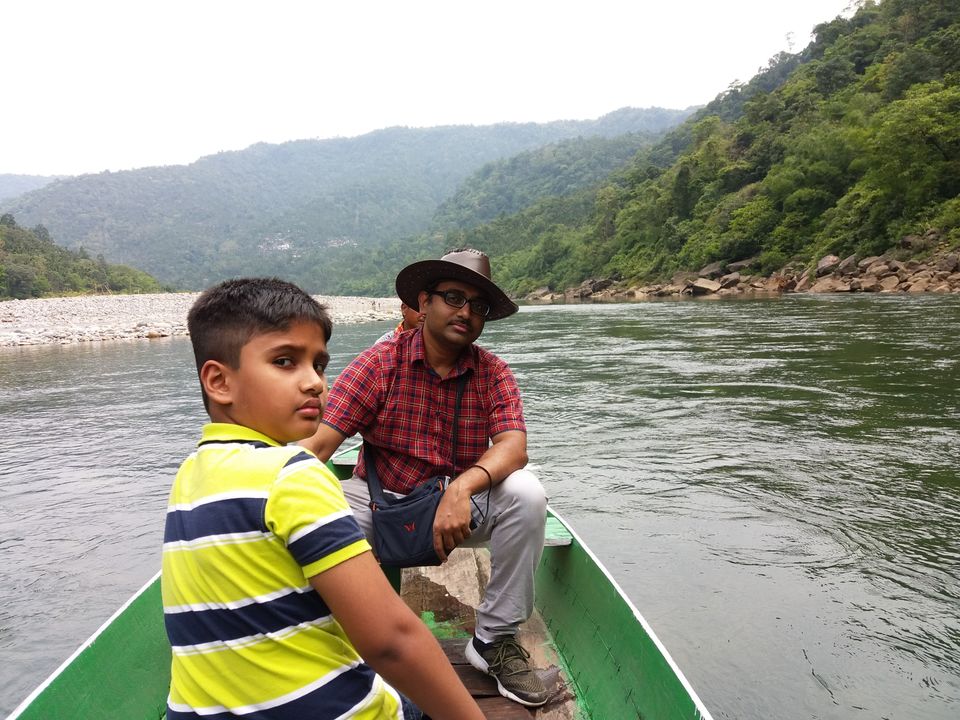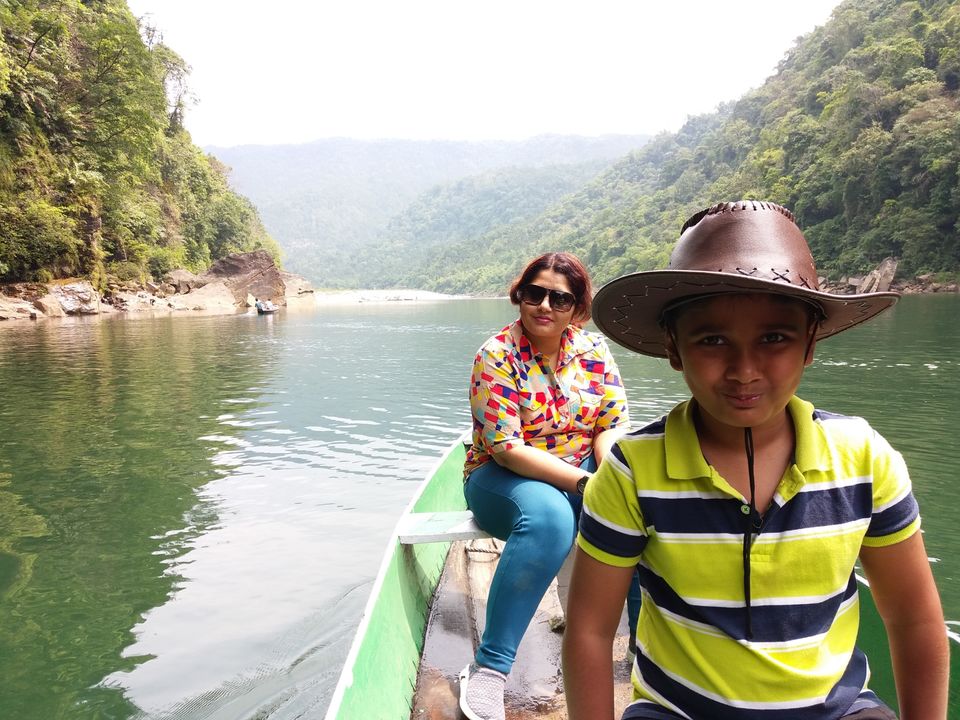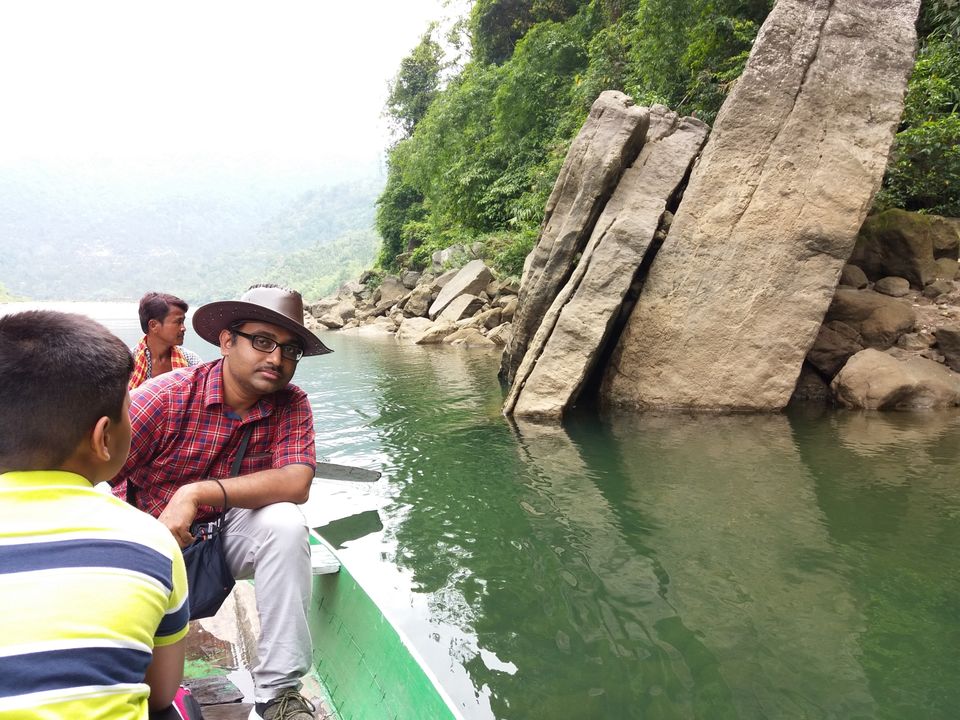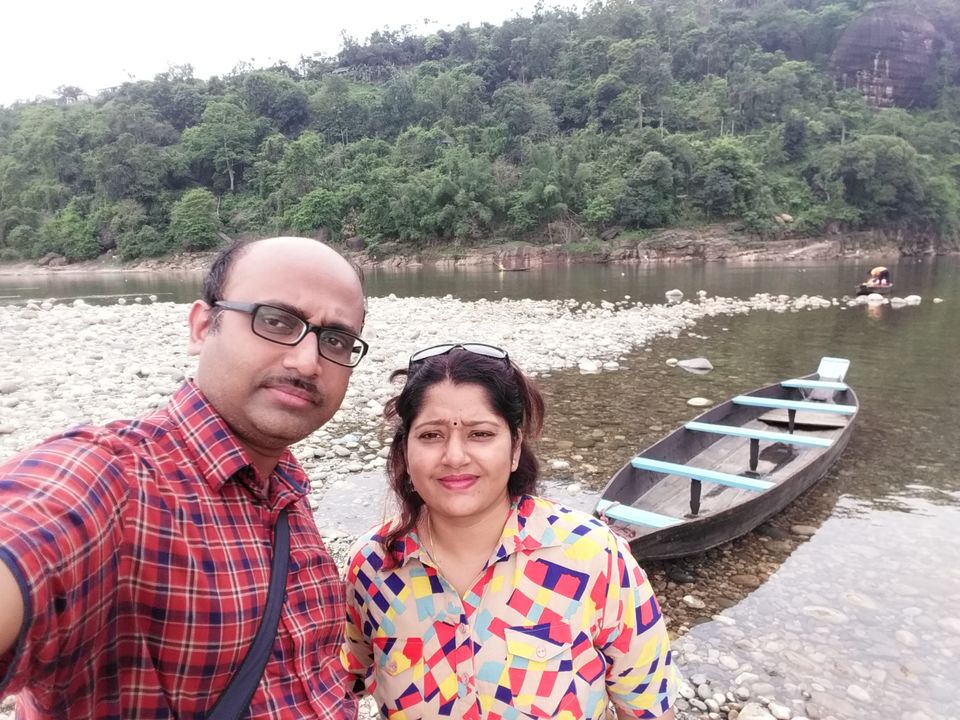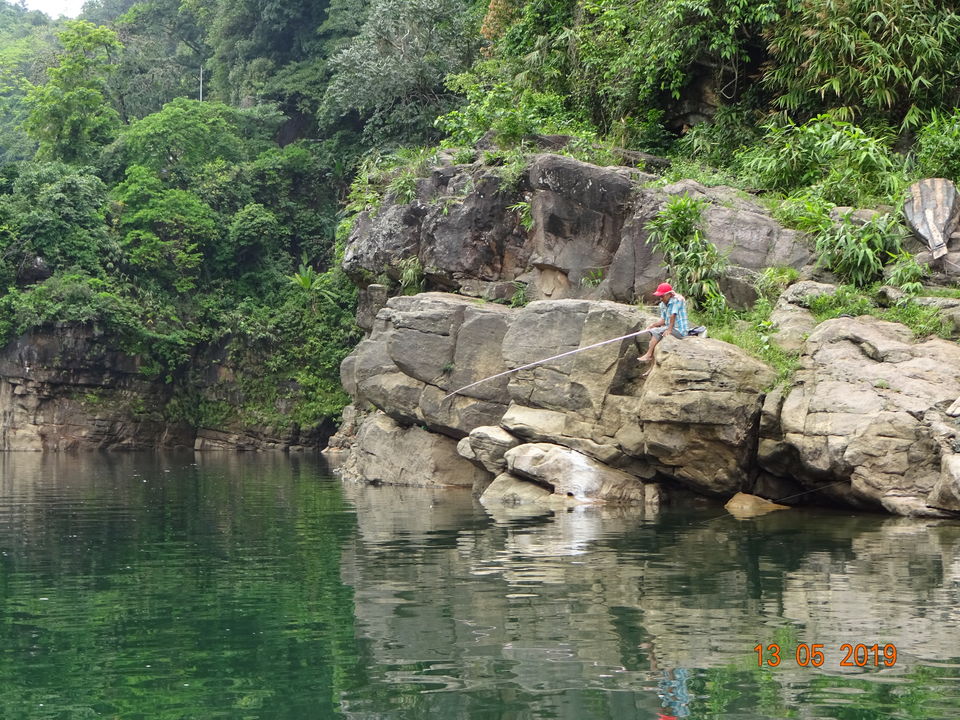 Dipakda told us he will now take us to a spectacular place, which will be a surprise for us. After reaching the place called Shnongpdeng we were really astonished. It was more beautiful than Dawki. Somewhat match with himachally beauty. Dipakda taken us on a hanging rope bridge, which was a spectacular experience. We was little scarred at first to walk on the bridge, but the thrill overcast the fear. Our son DODO enjoyed the most. We clicked a dozen pics.
We were fortunate that no more tourists were there, otherwise there is restrictions in number of people crossing the bridge, as it is an old one.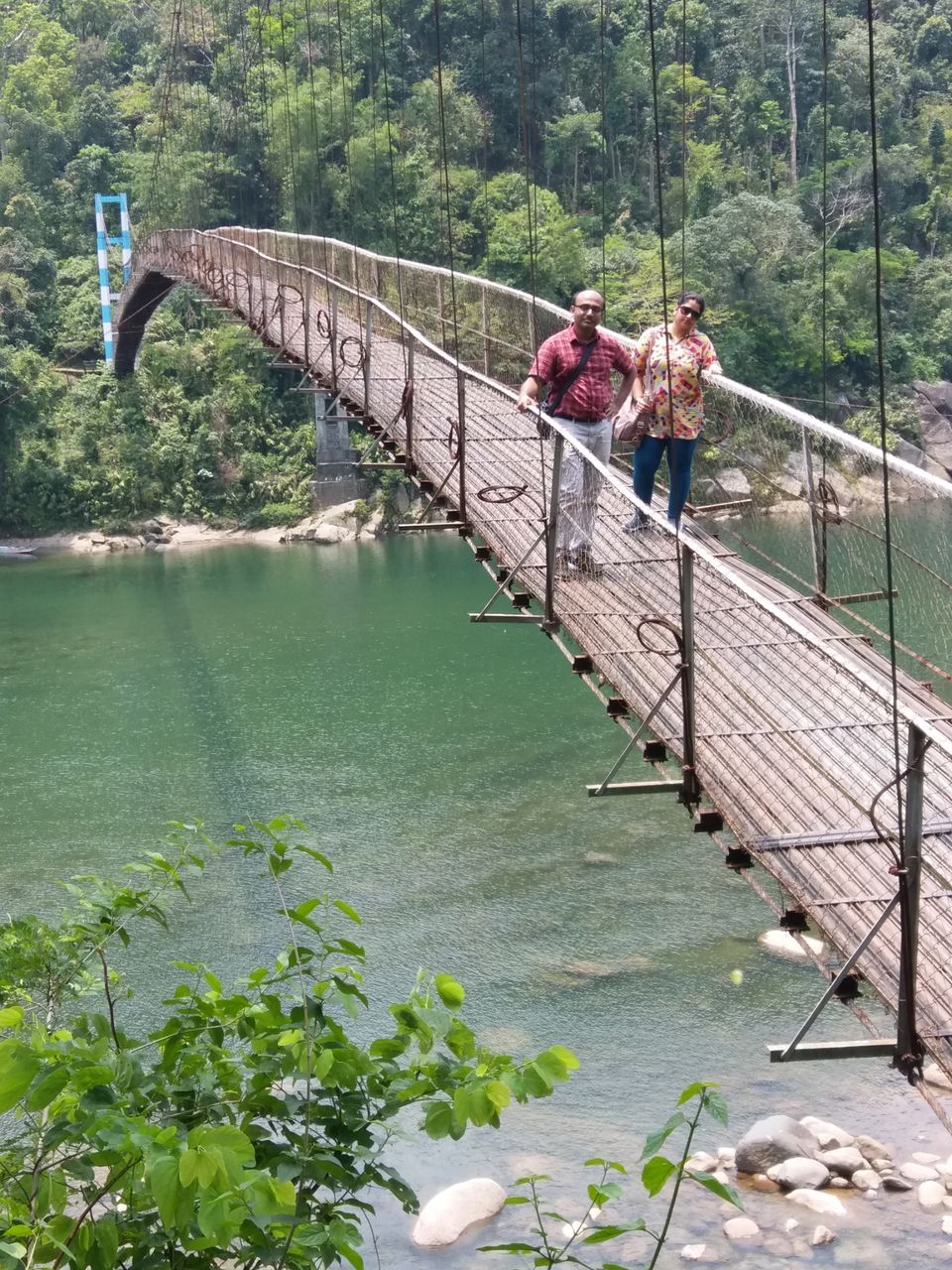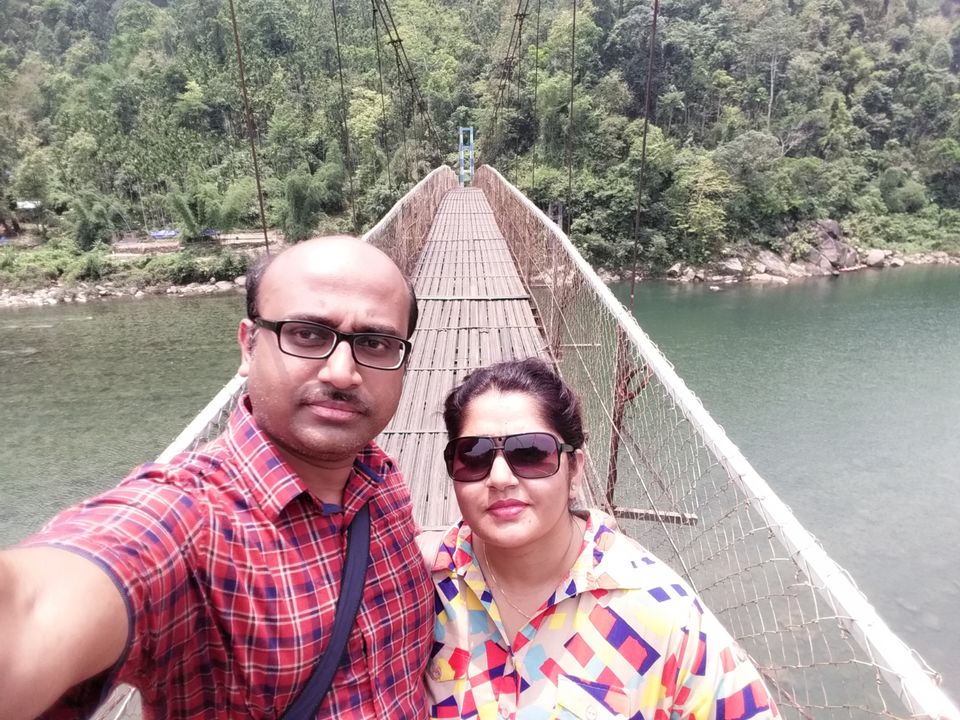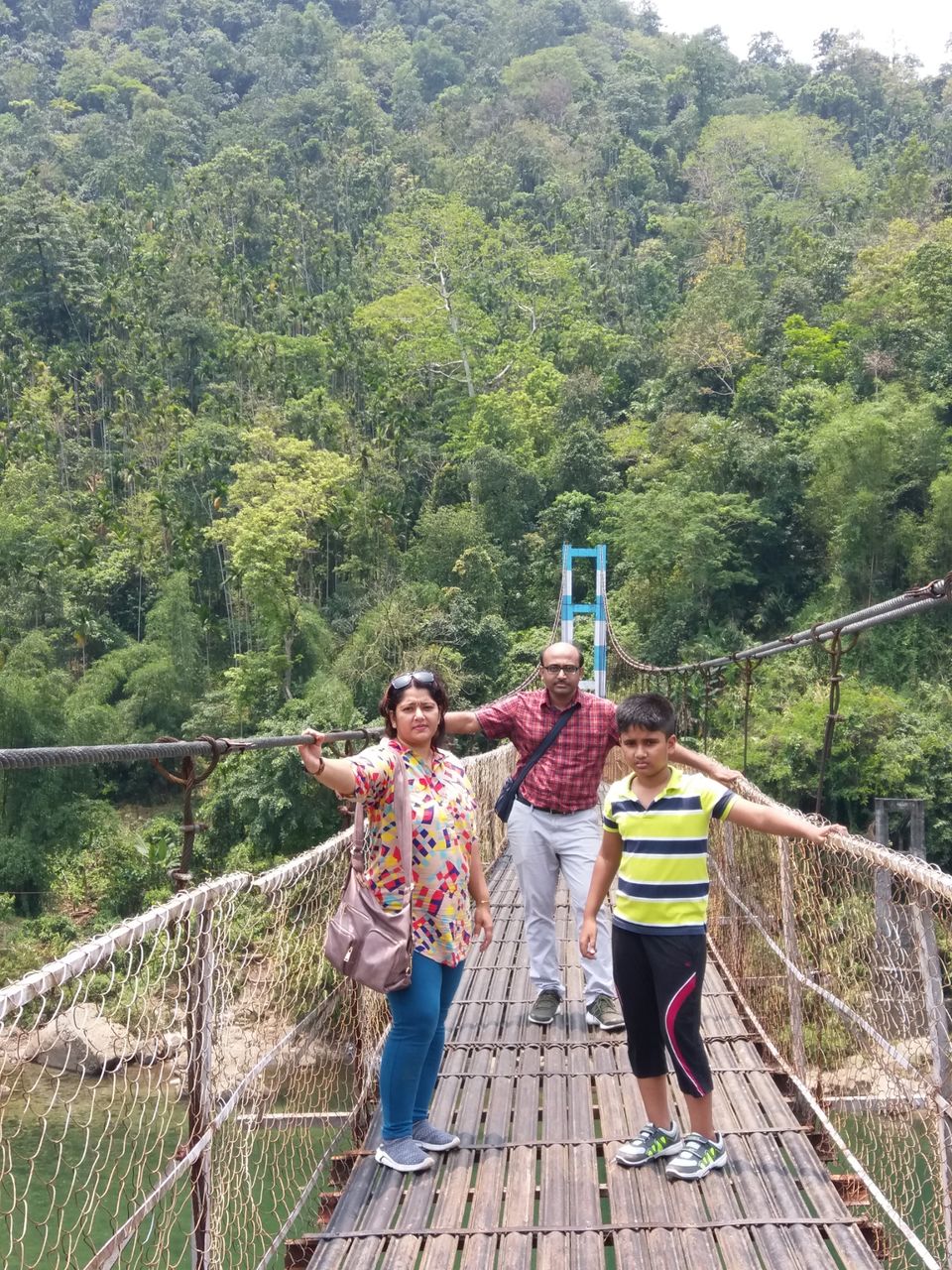 We returned at Shillong by 4 PM.After taking a short rest in apartment, we went to police bazaar. It looked beautiful and lively in the night.The Wanton Soup and Steam momo of Kim Pau restaurant was delicious. The served portion of all items were more than enough for each of us.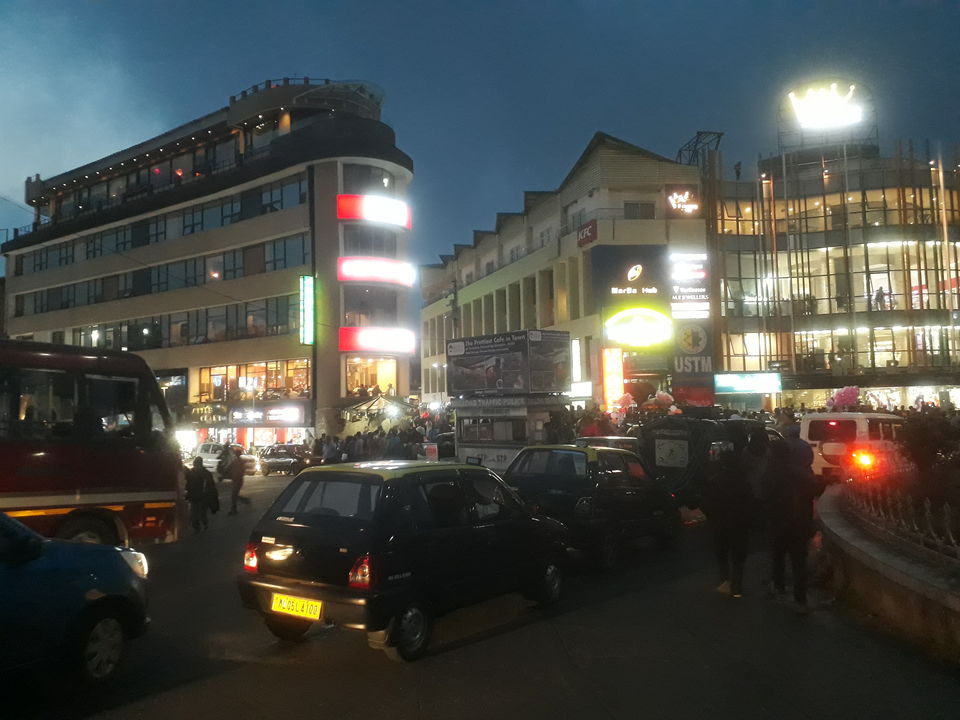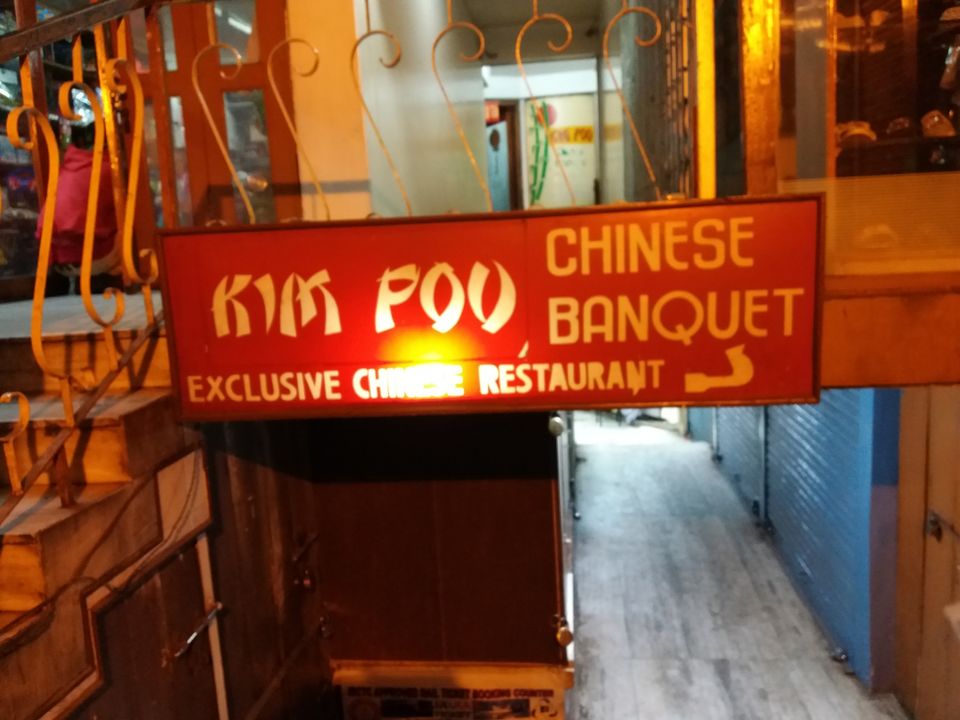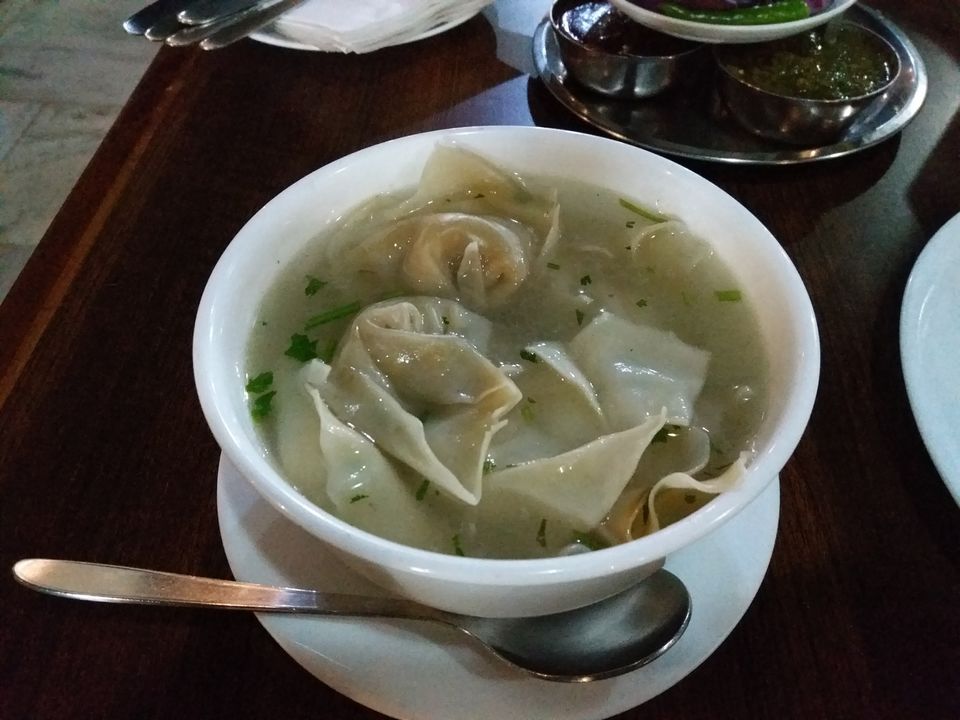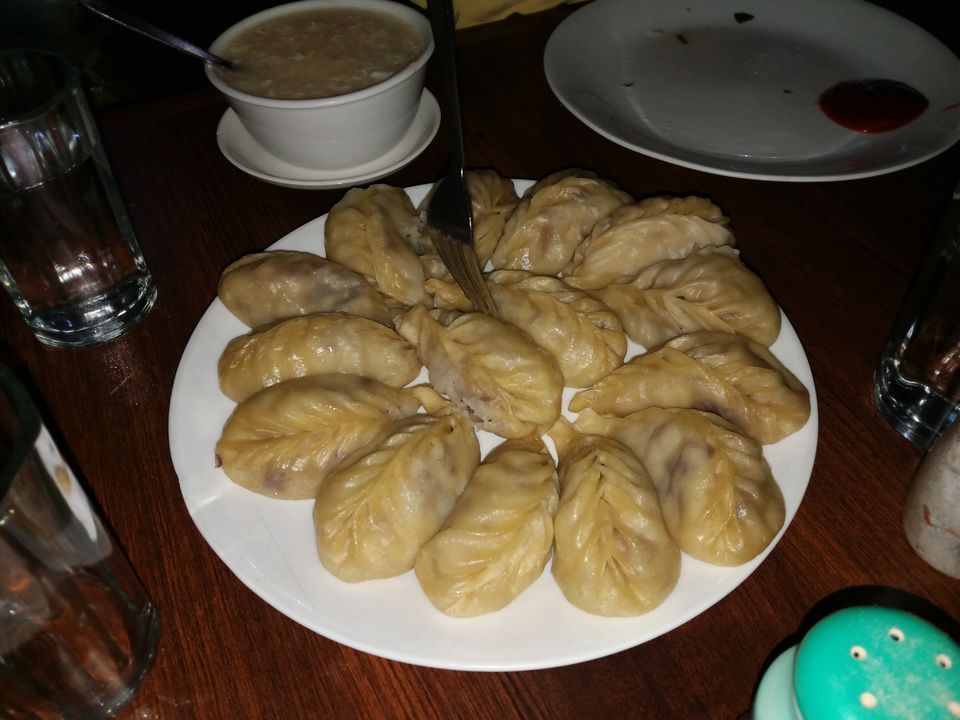 Day 6
Next morning we went to visit Rabindranath Tagor's summer residence, which became the backdrop of his famous creation "Shesher Kobita".
After that we visited Air Force Museum.There different models of jet plane, helicopter,jet engines,guns and models were kept in unique styles.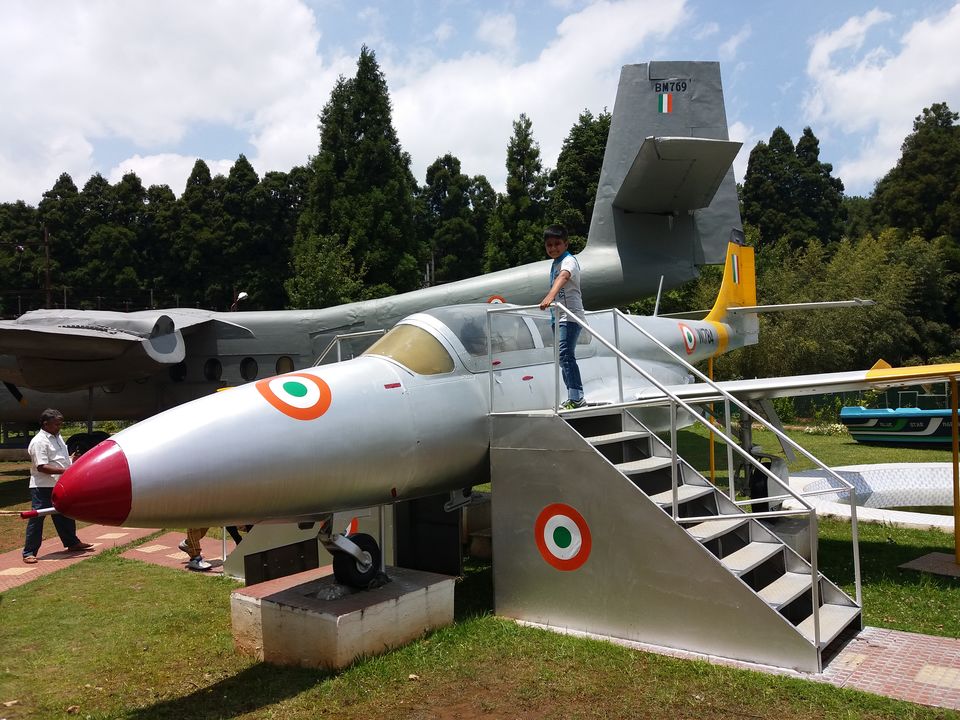 Our next stop was Mawphlang Sacred Forest.It was 1 hour drive from Shillong.The entrance to the forest was exciting.Four no of monoliths were found guarding the forest.Local guides are mandatory to hire for going inside the forest.It was 45 min trek inside it through various medicinal trees, monoliths, sacrifice ground, rudraksh tree and other interesting plants.The whole atmosphere inside the forest is calm and pure.You will really feel the nature here.The guide told us how sacrifise of buffalo once used to taken place here.After the killing of the animal its intestine was placed inside the sacrificial enclosed and the rest body was eaten by all persons without adding salt.It was interesting.Not a single dead leaf is allowed to take out from the forest.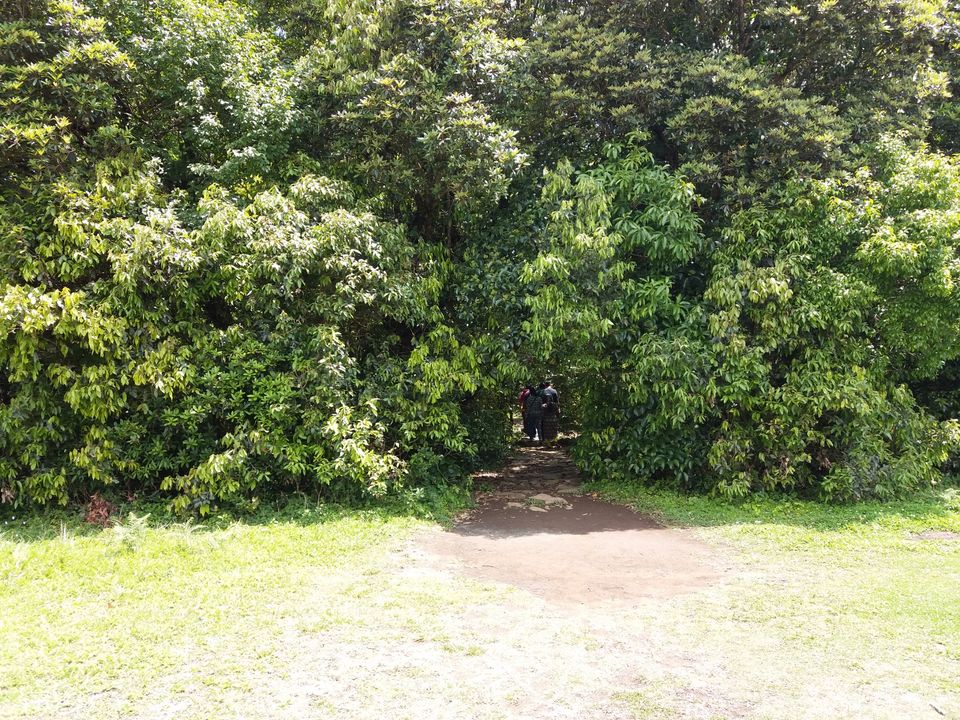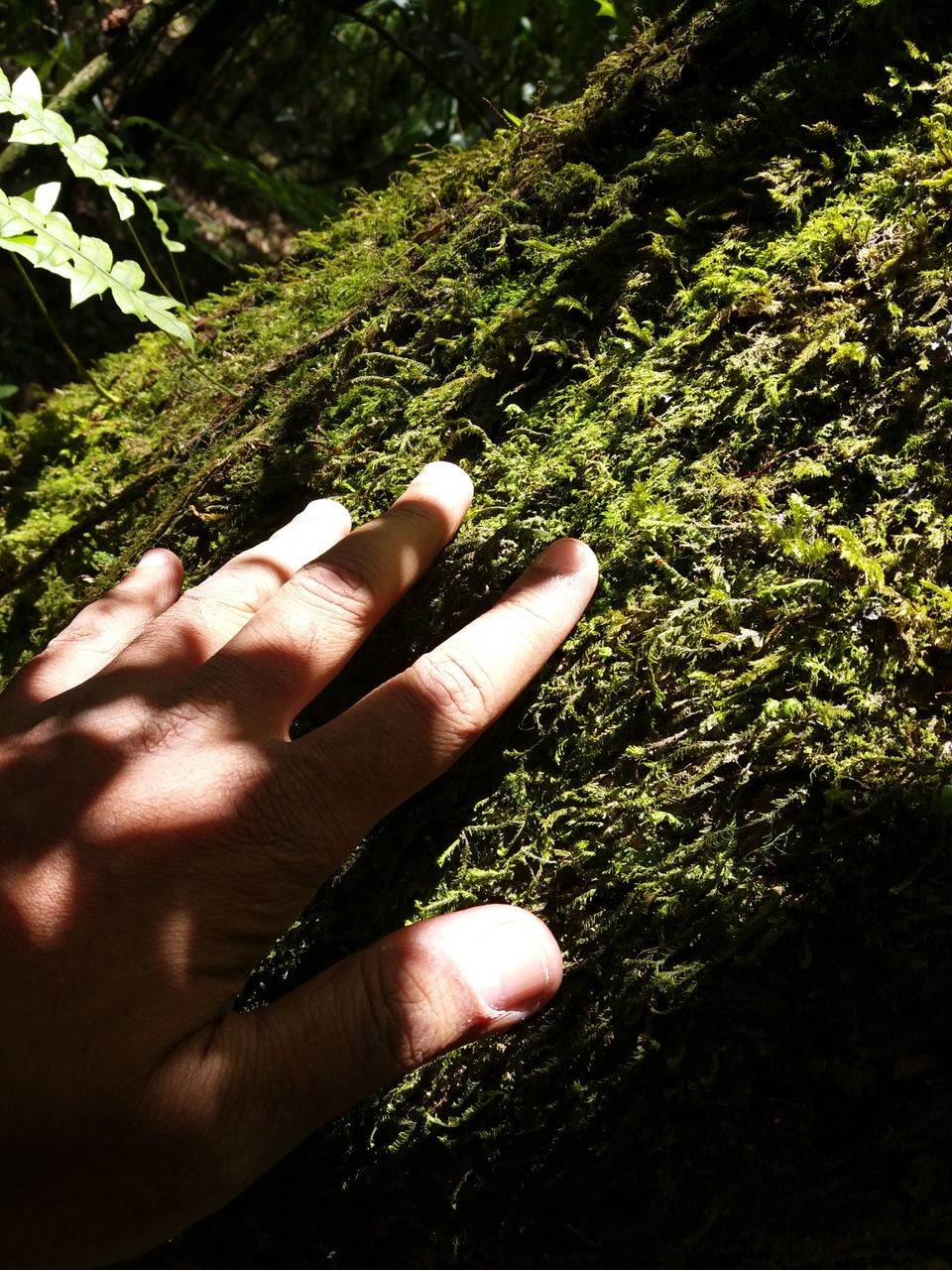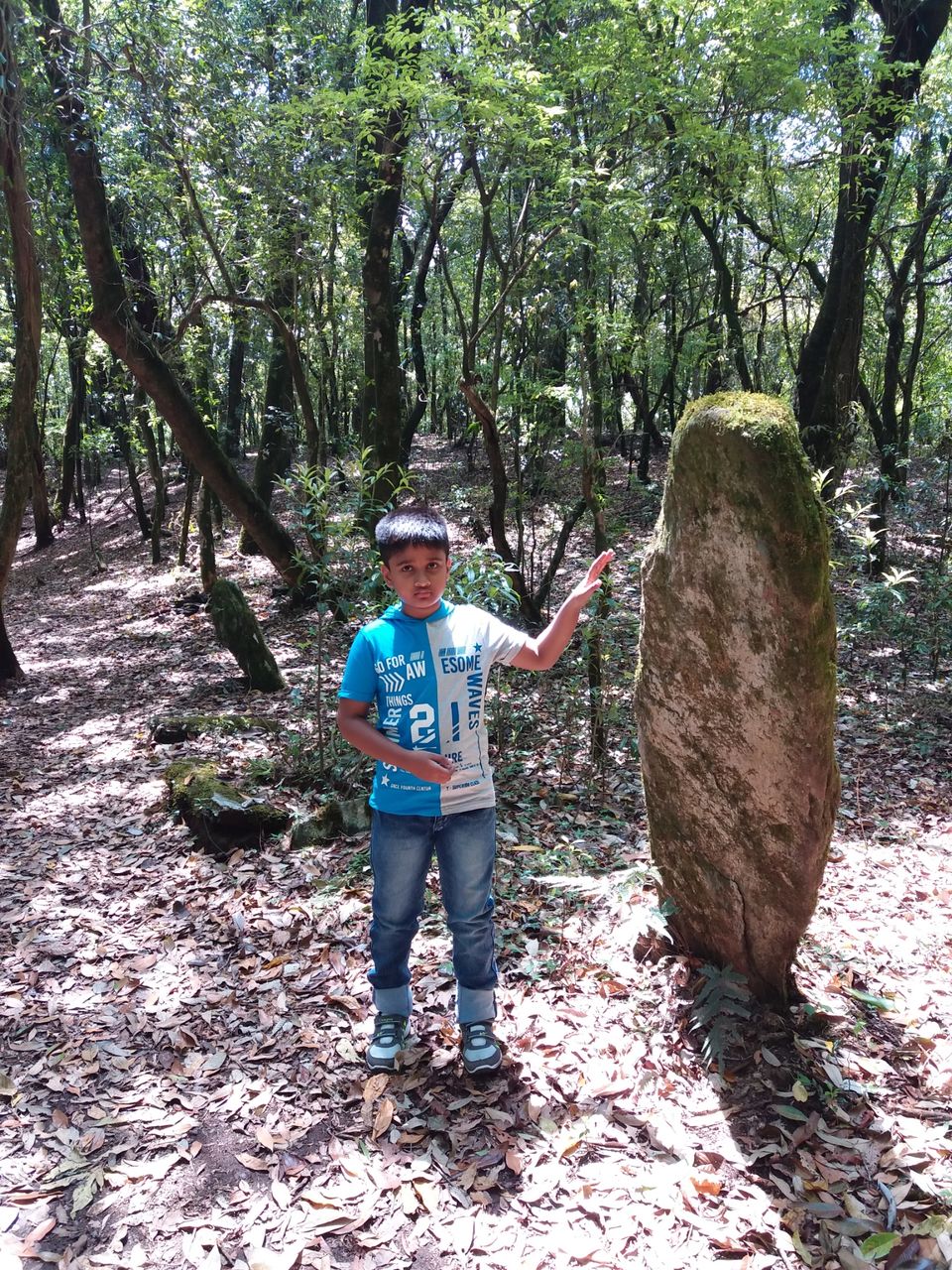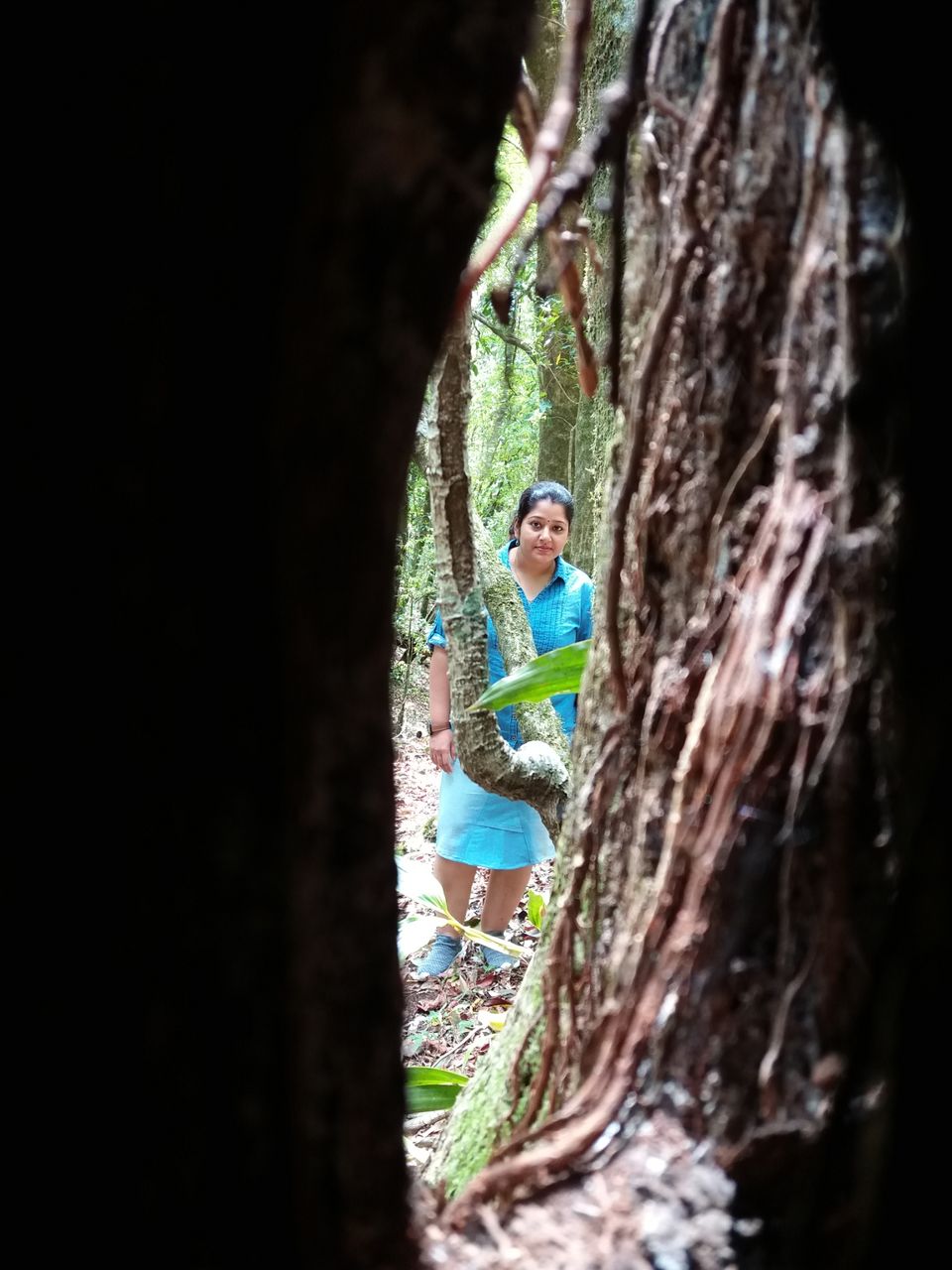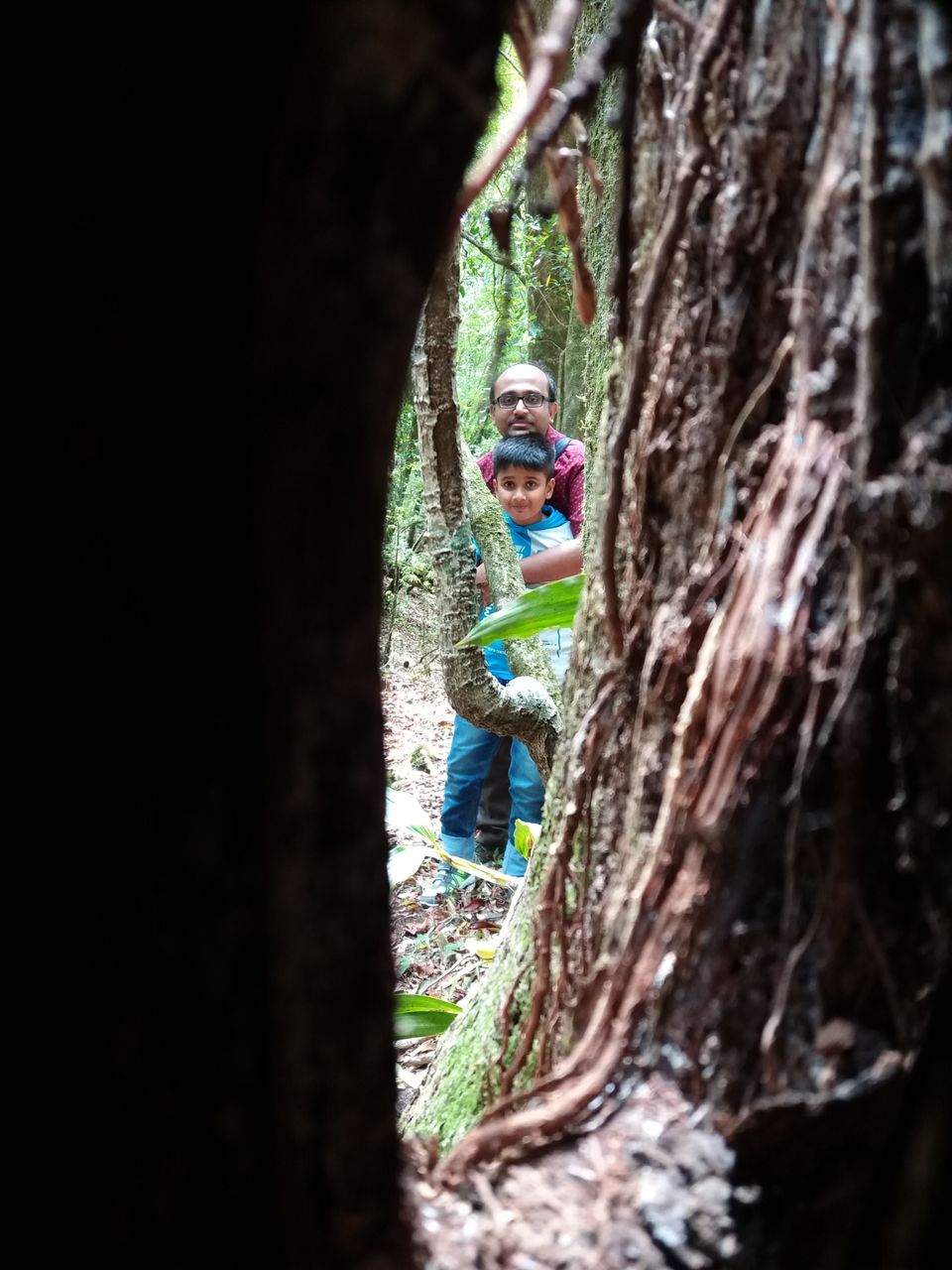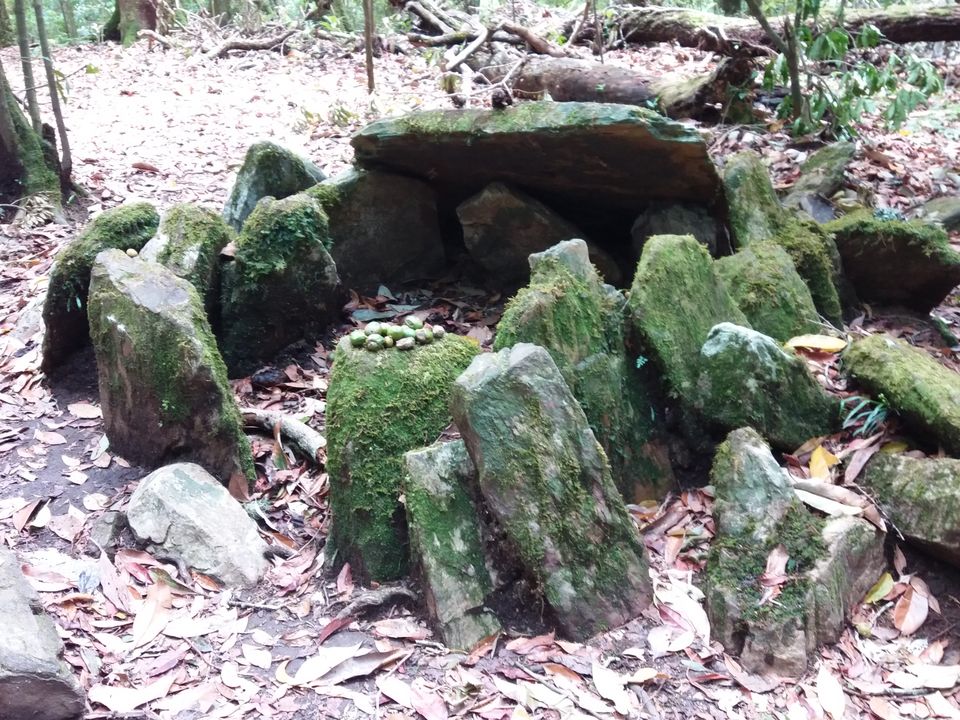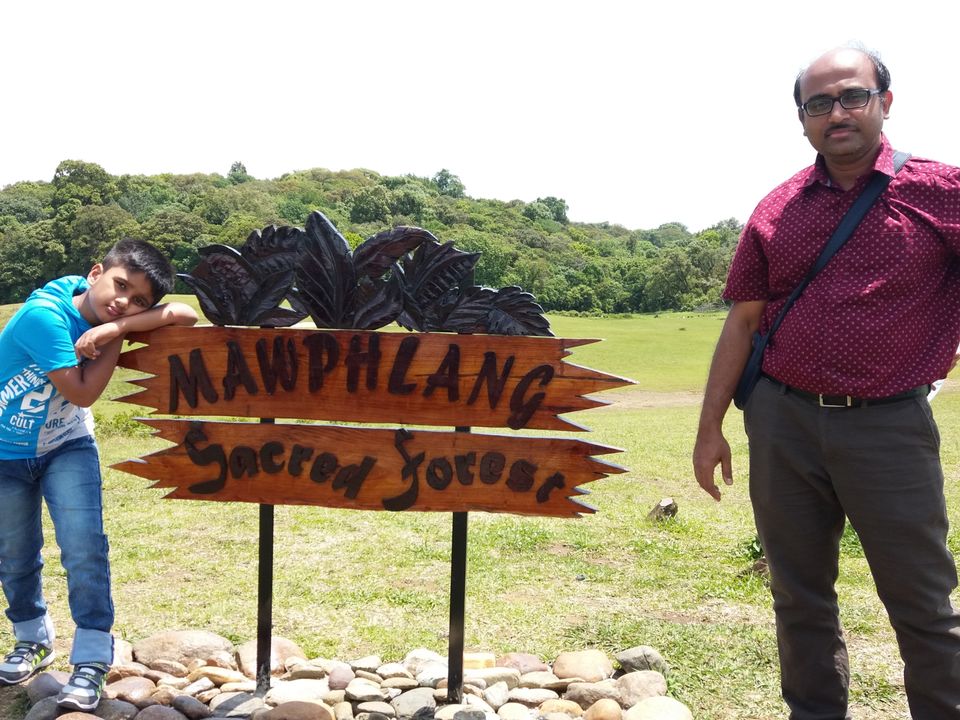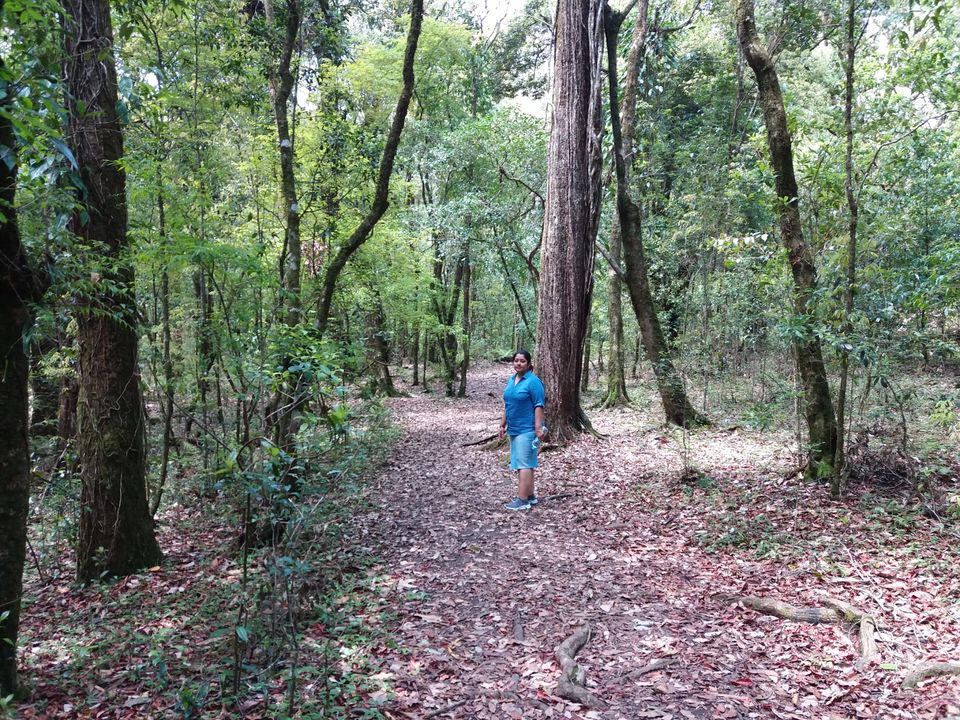 Next our destination was Mawjymbuin Caves, which was in mawsinram.Its a natural shivlinga made from stalactite, on which natural water dropping from cave wall.The cave was not so interesting.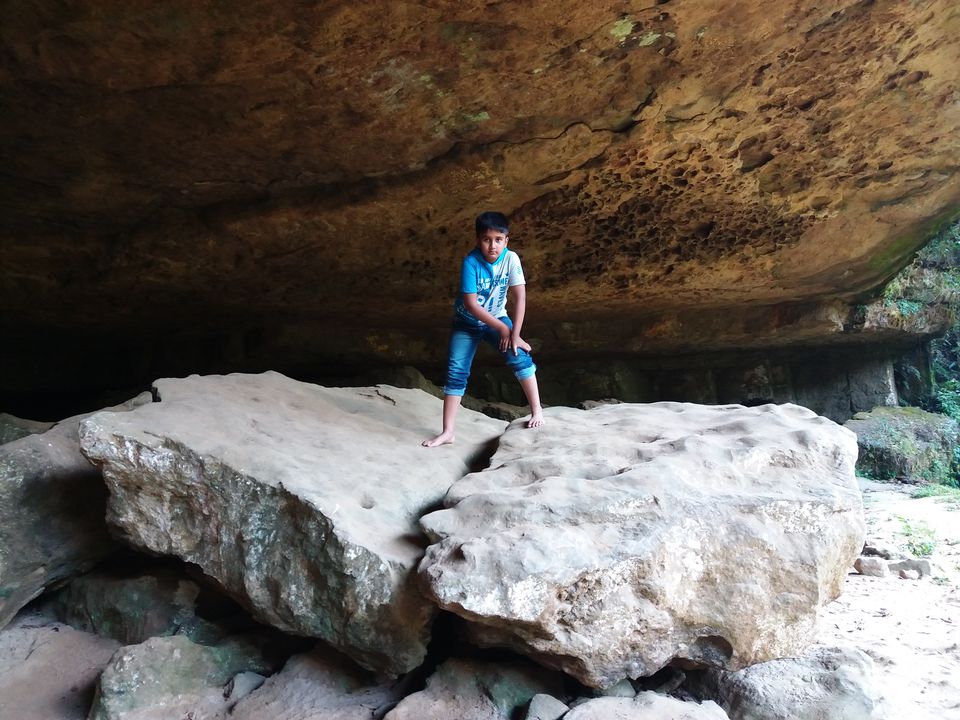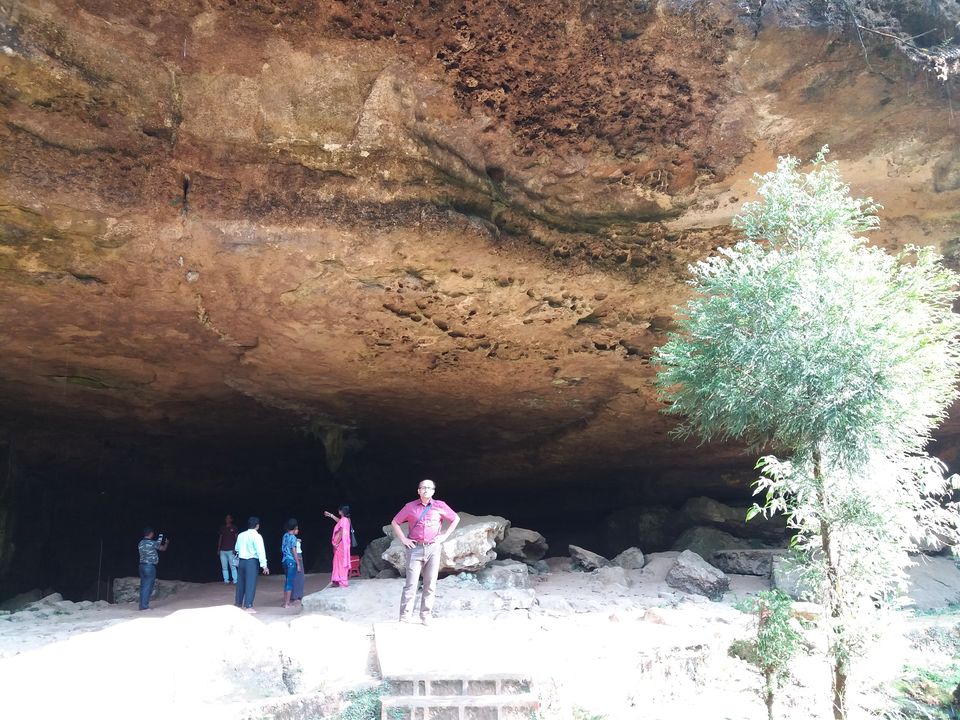 We return shillong and went to police bazzar to enjoy chicken chowmin and chicken roast along with momo in Lamme restaurant.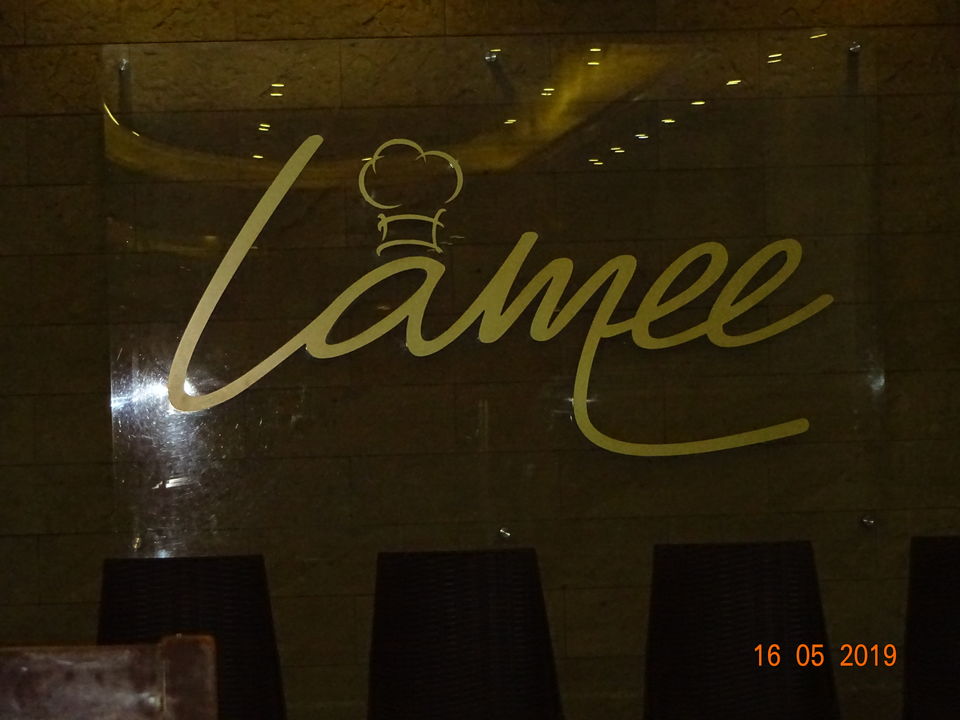 Day 7
Next day was reserved for Laitlum Canyon, where clouds spoiled the view, but the journey to it was so spectacular that it seemed we came in some European country. Wonderful valley covered with clouds.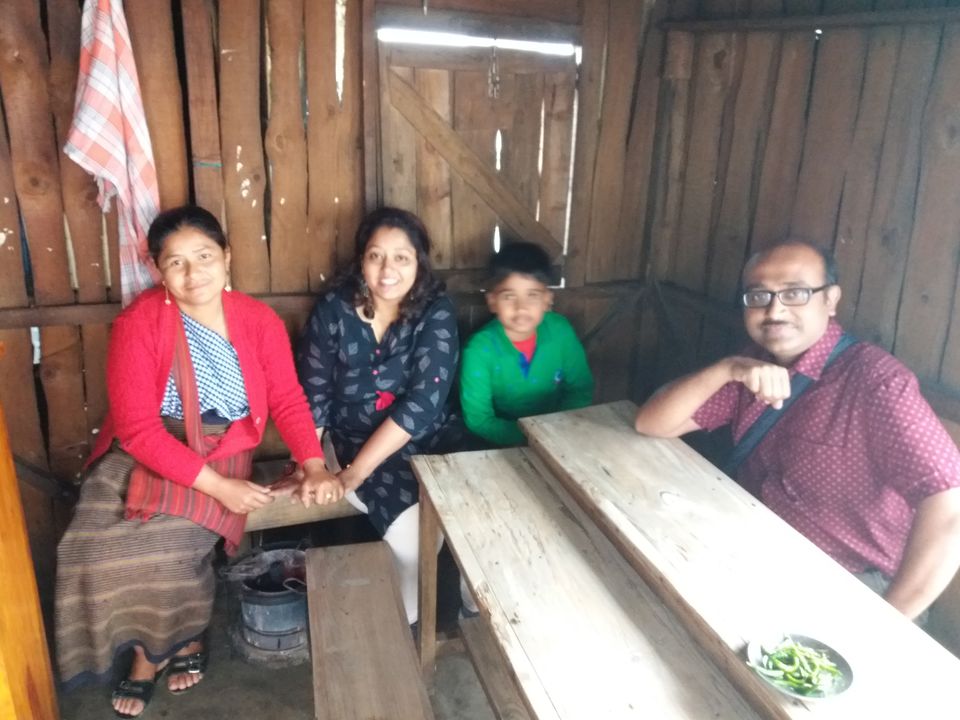 After that we go to see sweet falls, which was very satisfying.On the way we see Smit village, where a medium hut like wooden palace, series of huge Oak trees and a stone bridge soothen our heart and soul.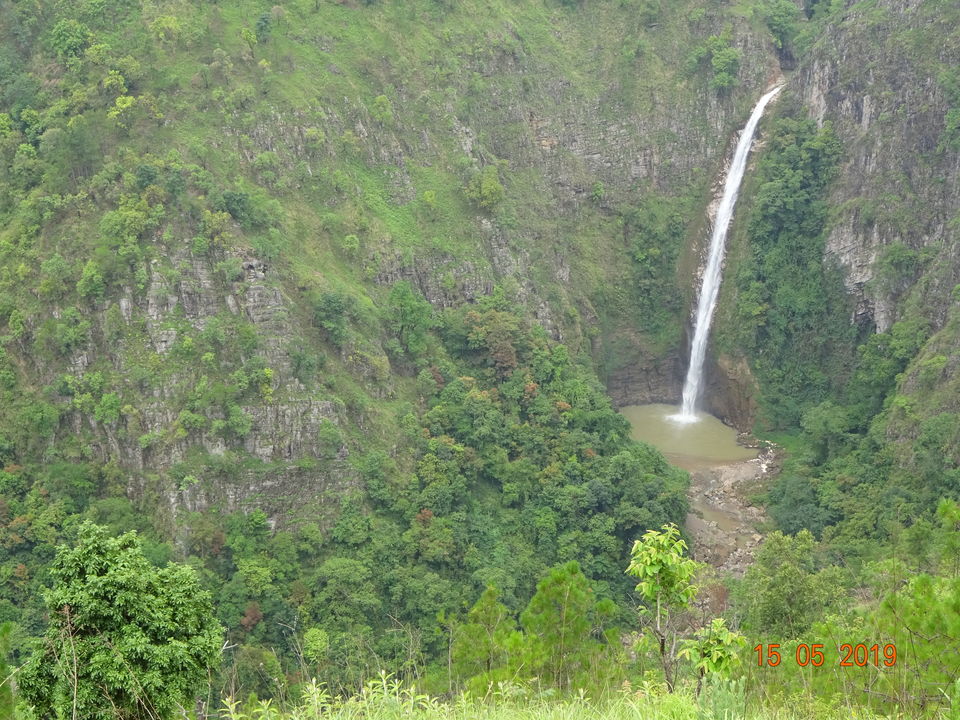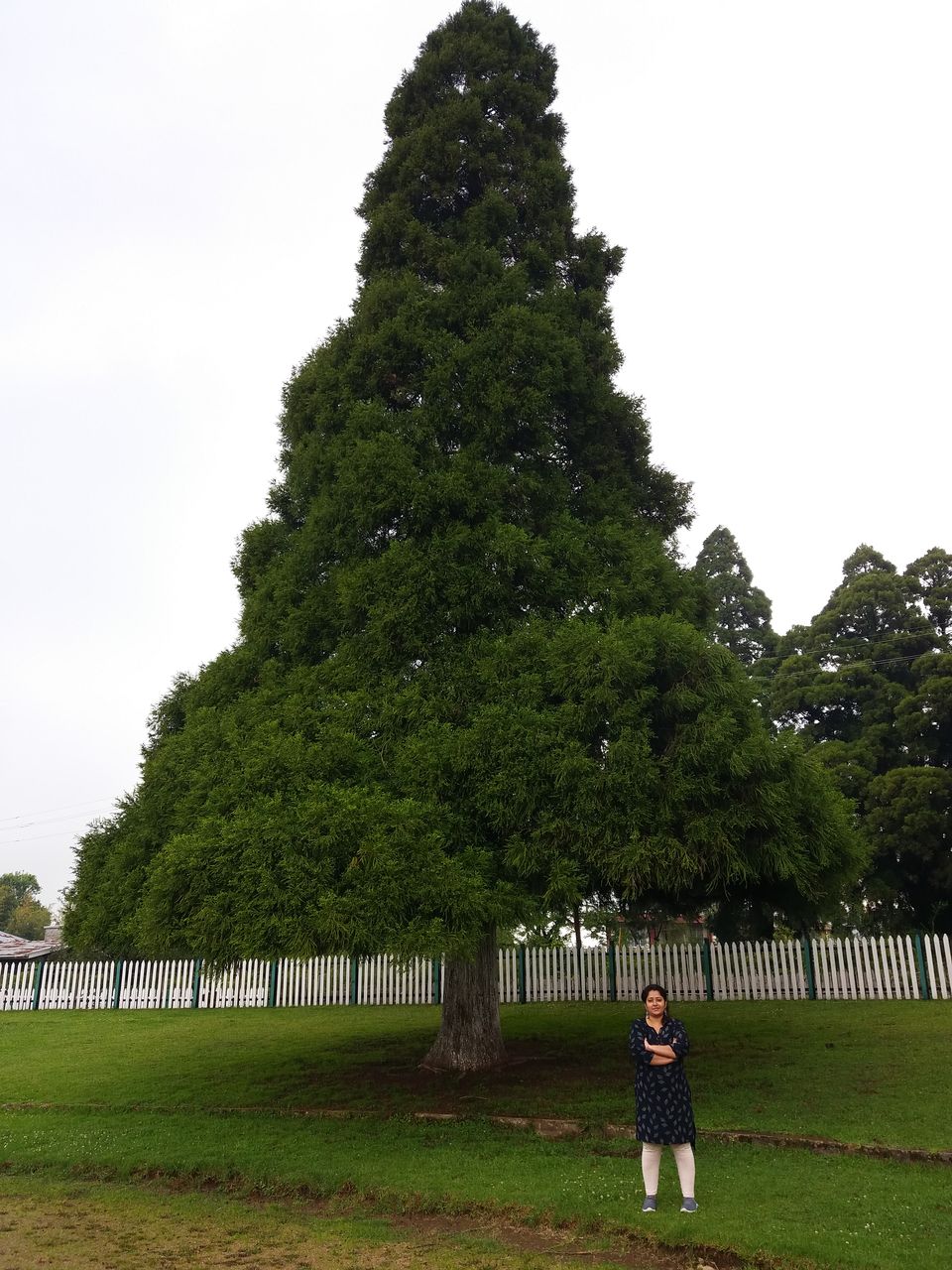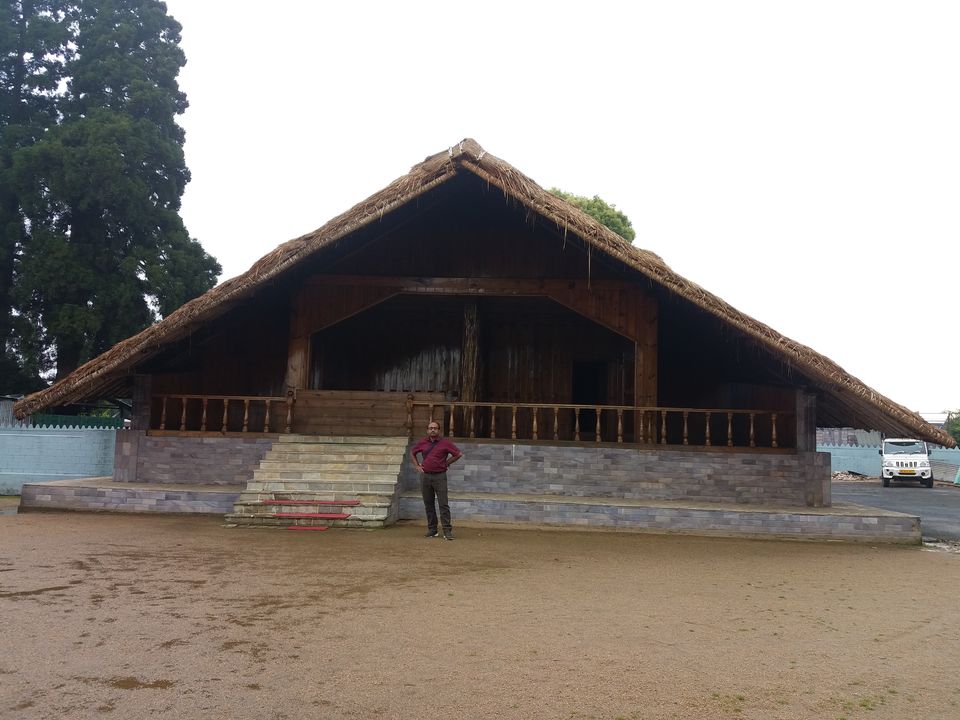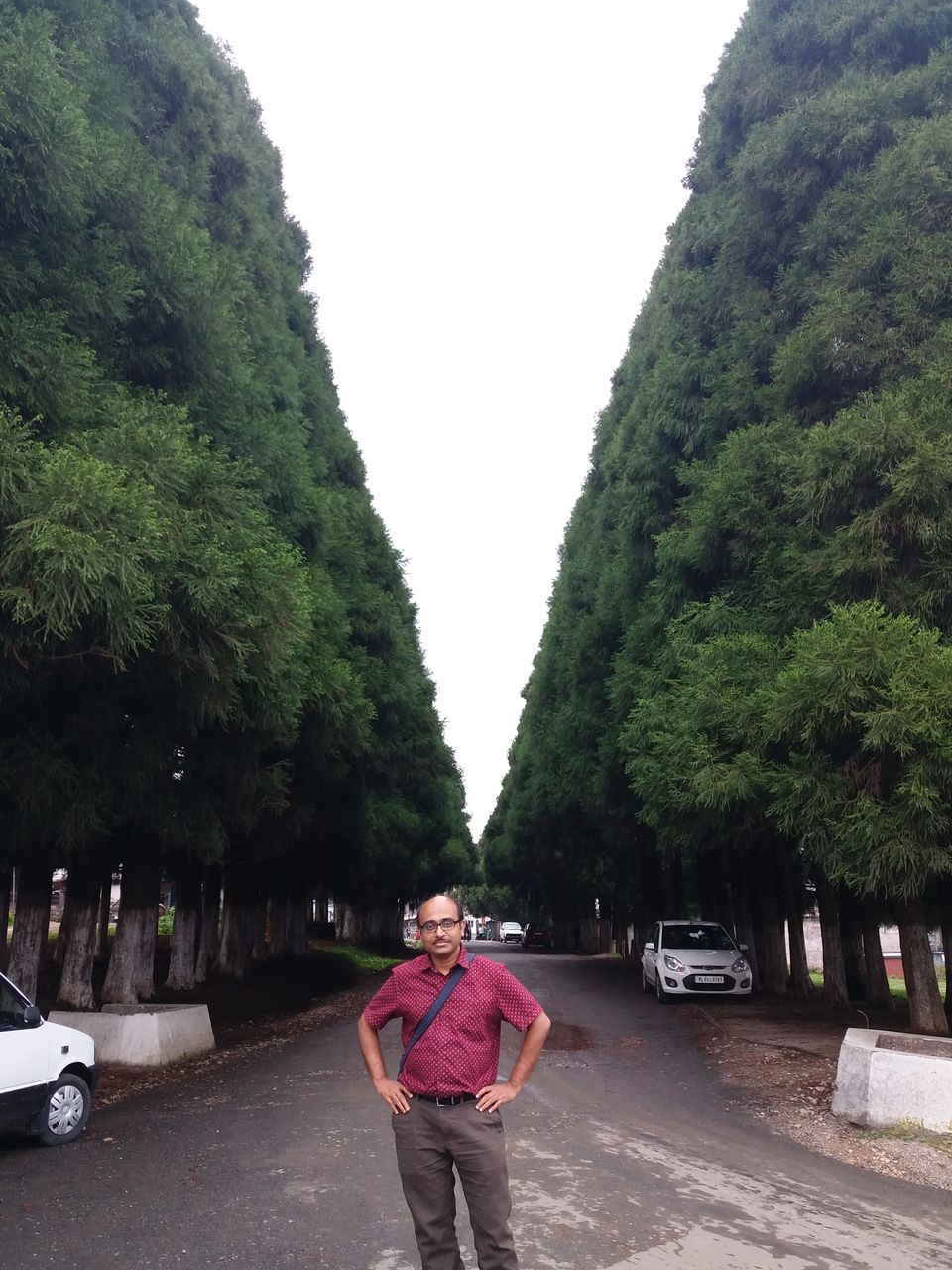 Day 8
Next day was reserved only for Karen Suri falls, which is considered as most beautiful fall of meghalaya.
We left our hotel at 9 am and it taken almost 3 hr to reach Karen Suri.The road to Jowai was awesome...the greenary soothen ones eyes.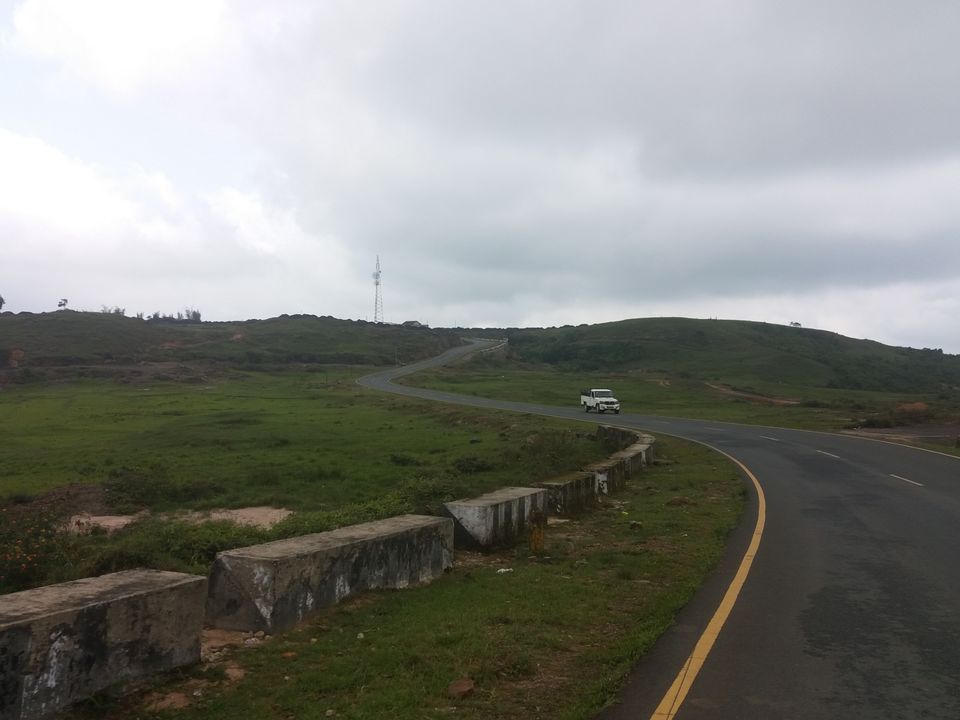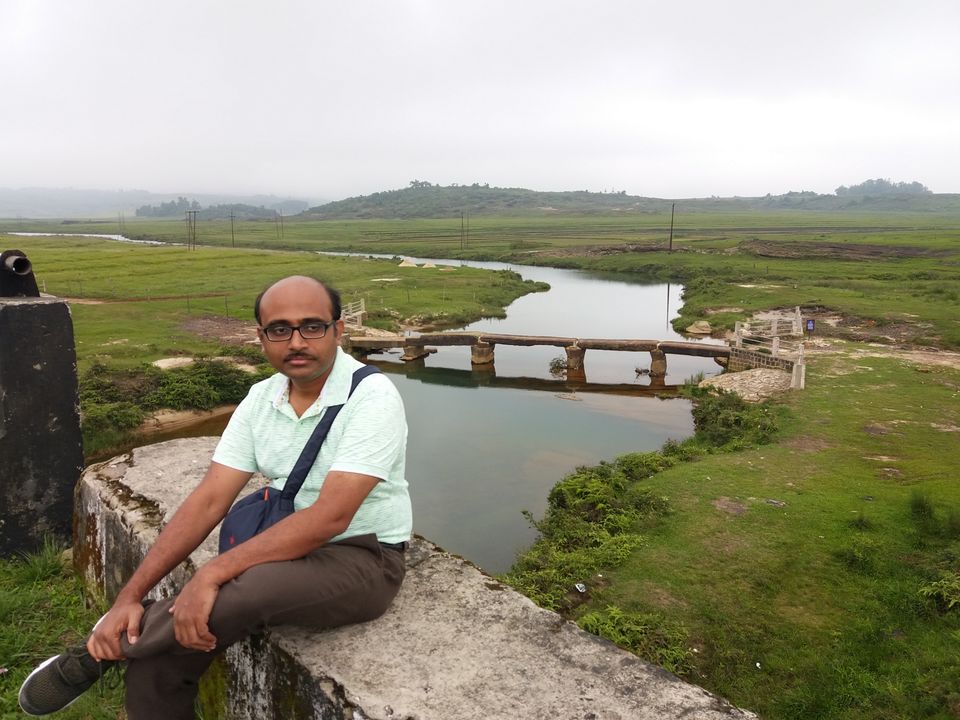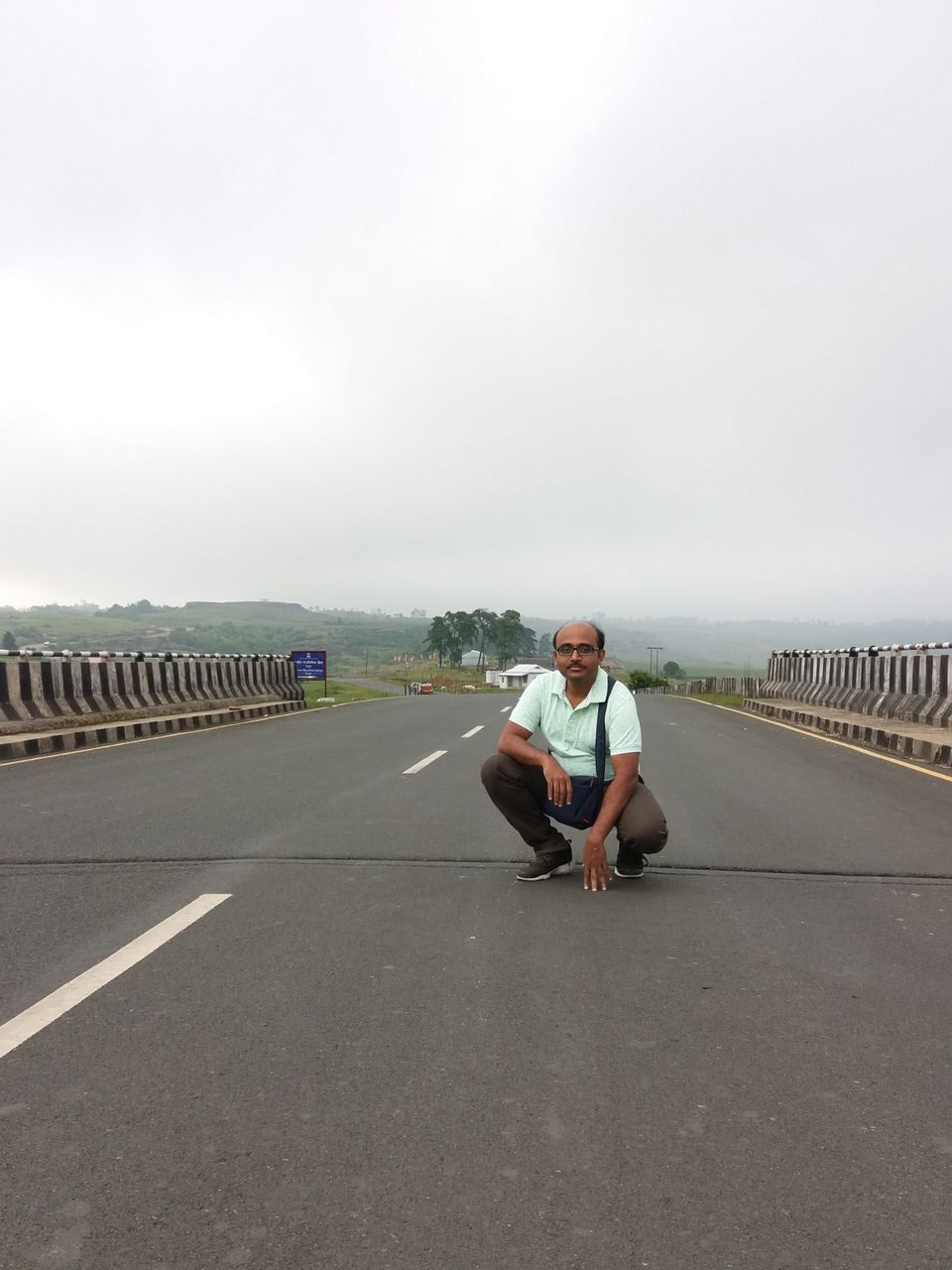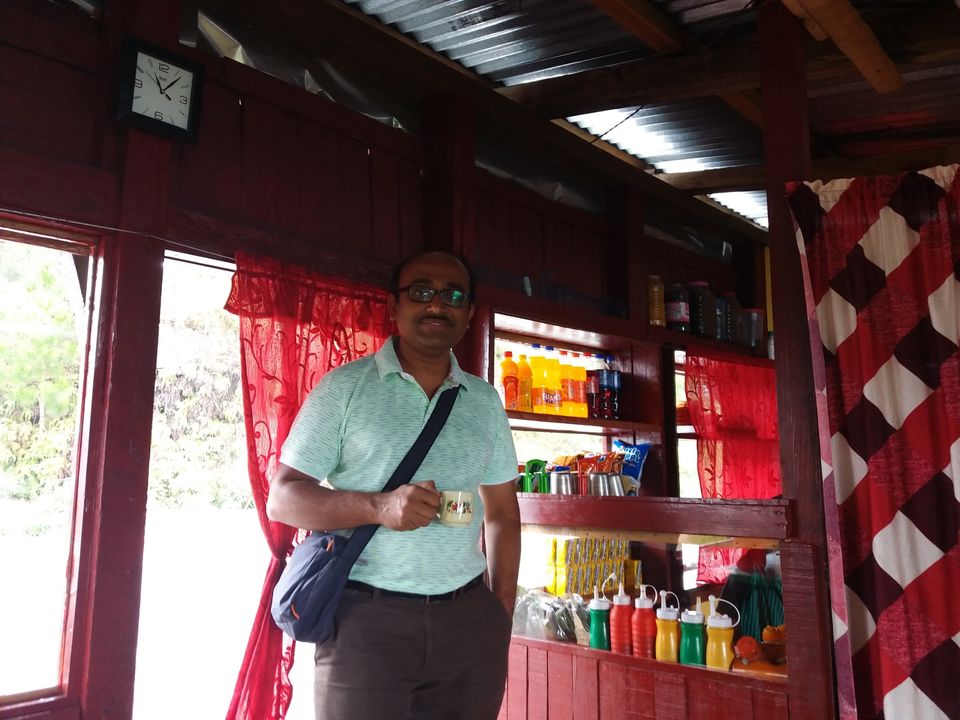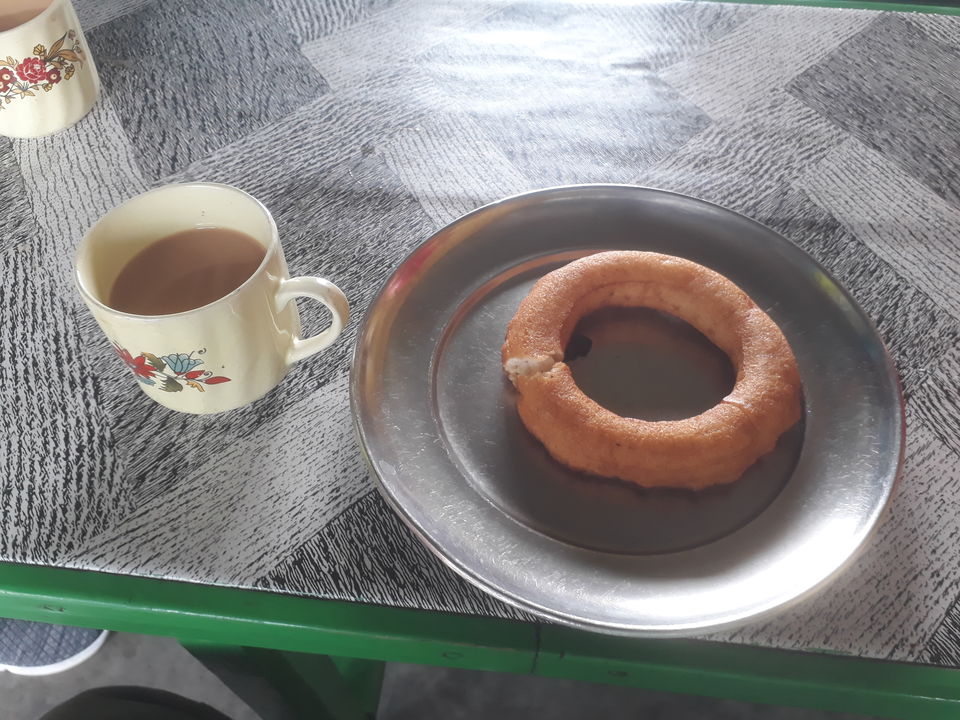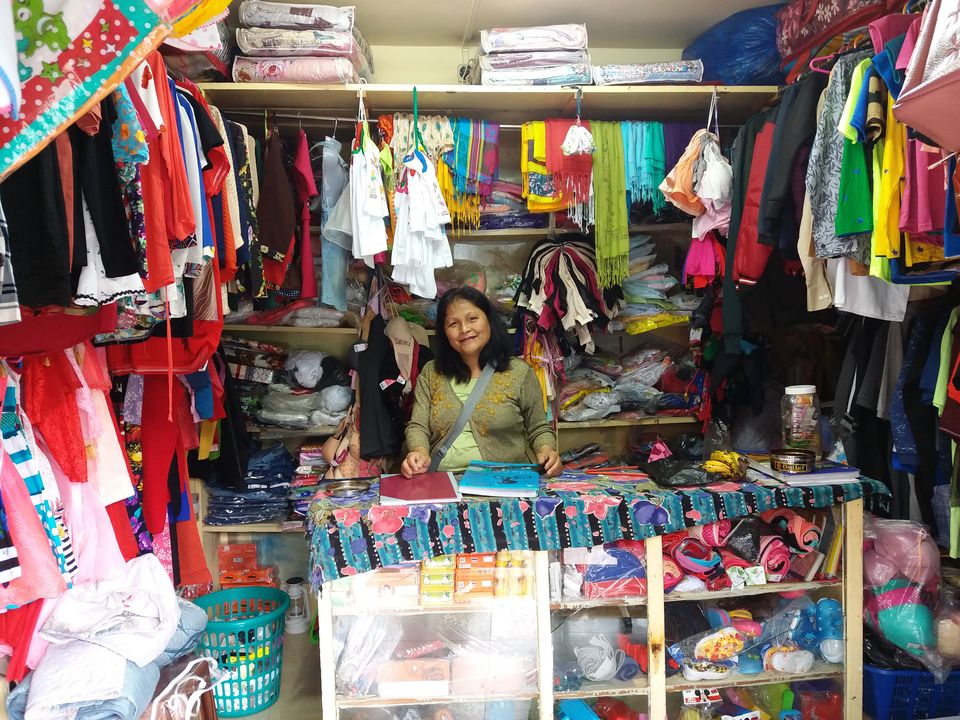 When we reach there it was 12:30 noon.The trekking road to the fall is half an hour down.The ambiance, beauty, sounds of birds and insects,different kinds and size of Farns, algae covered trees, colorful beetles, butterflies, small streams and my son's enthusiasm made the trekking above the world experience.Dipakda gave DODO a stick, which he enjoyed much.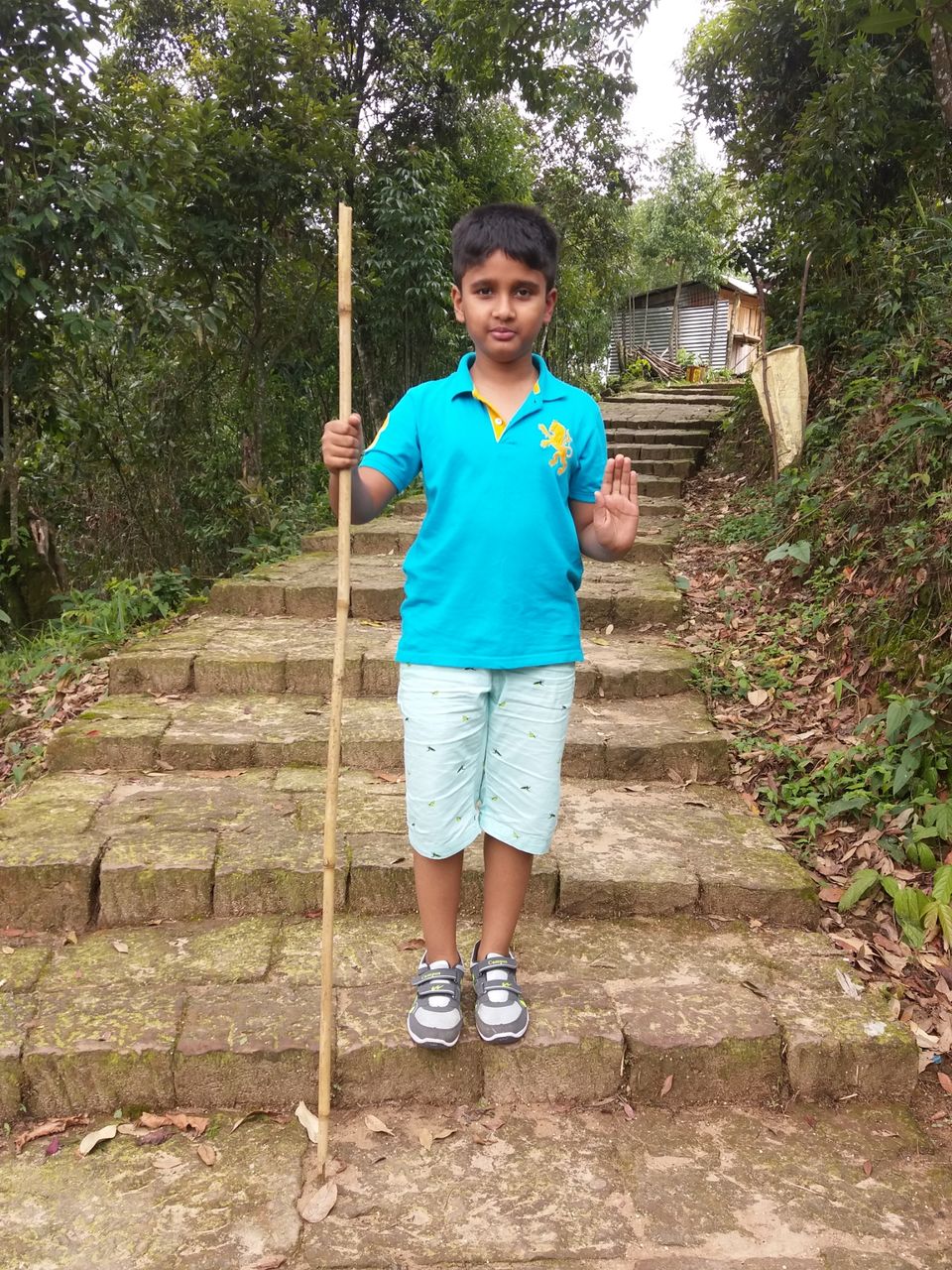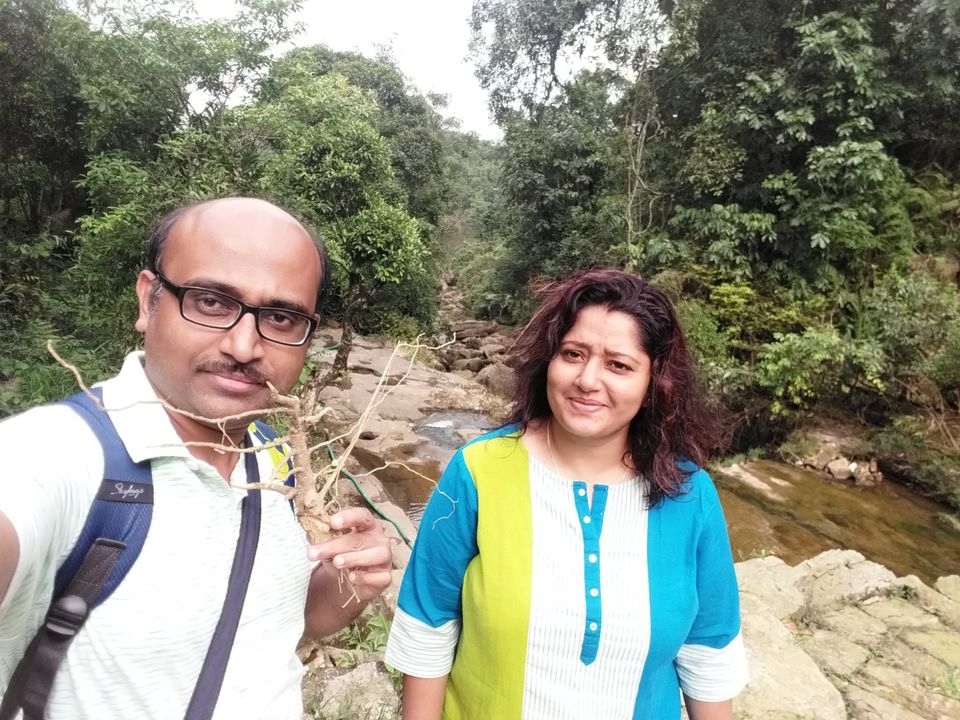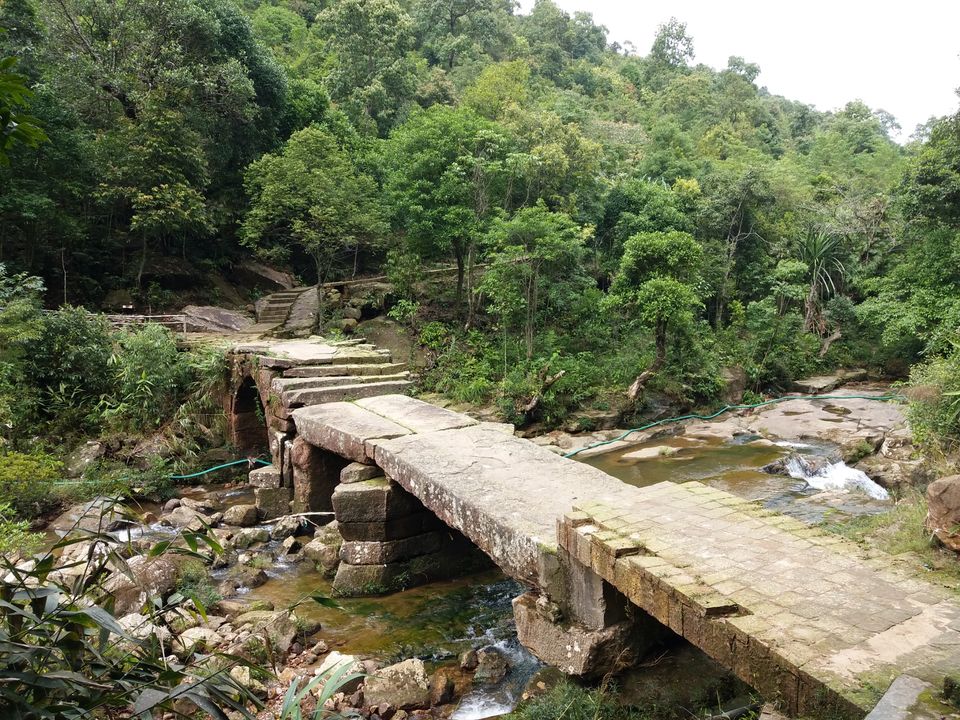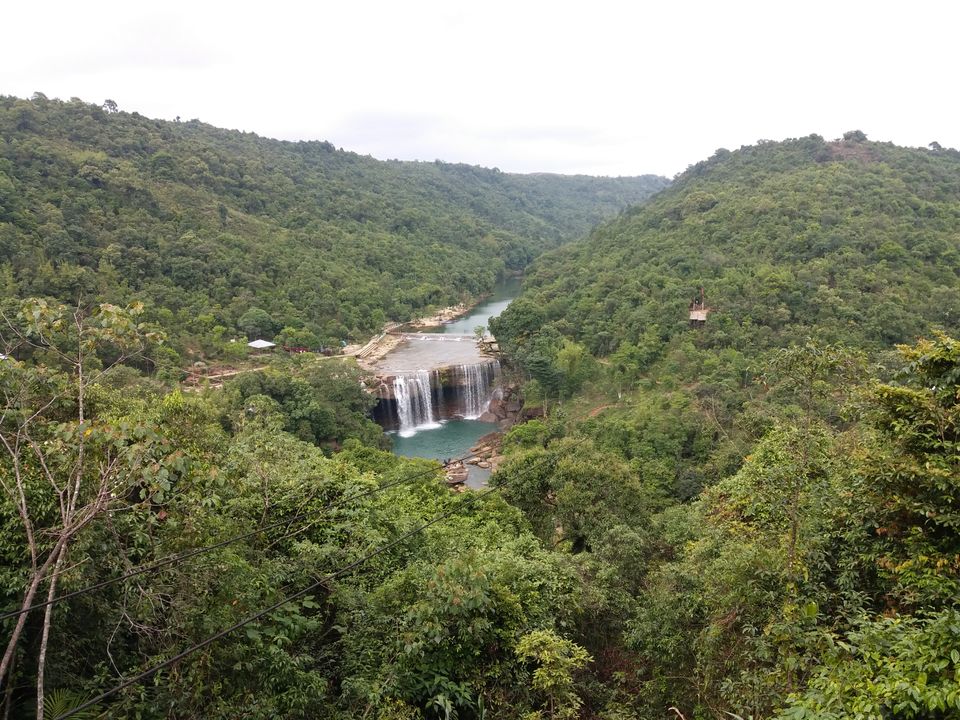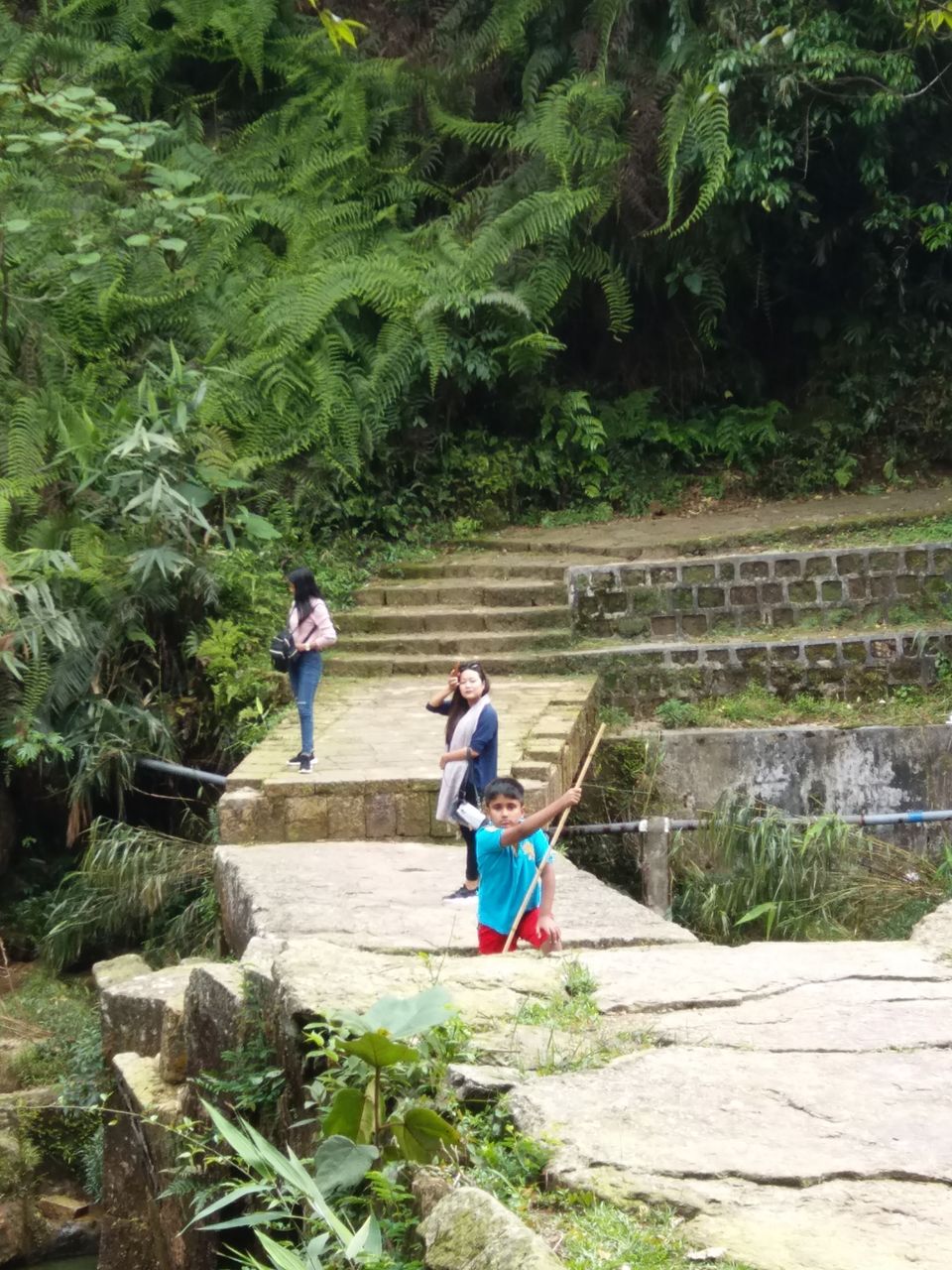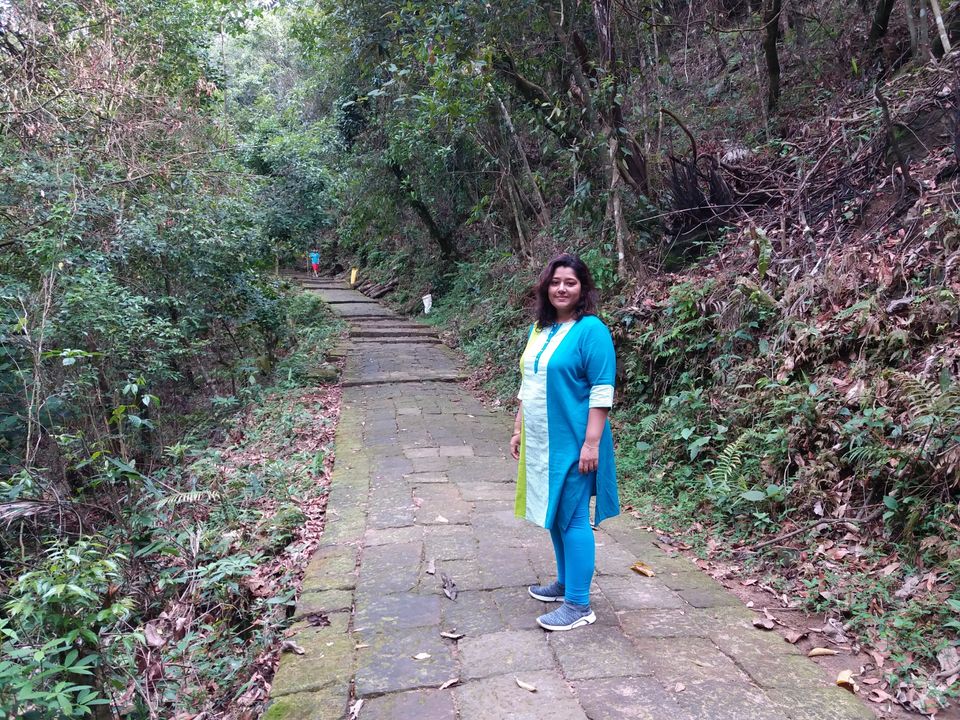 We hire life jackets and go in the natural swimming pool below the fall. The water was clean and blue.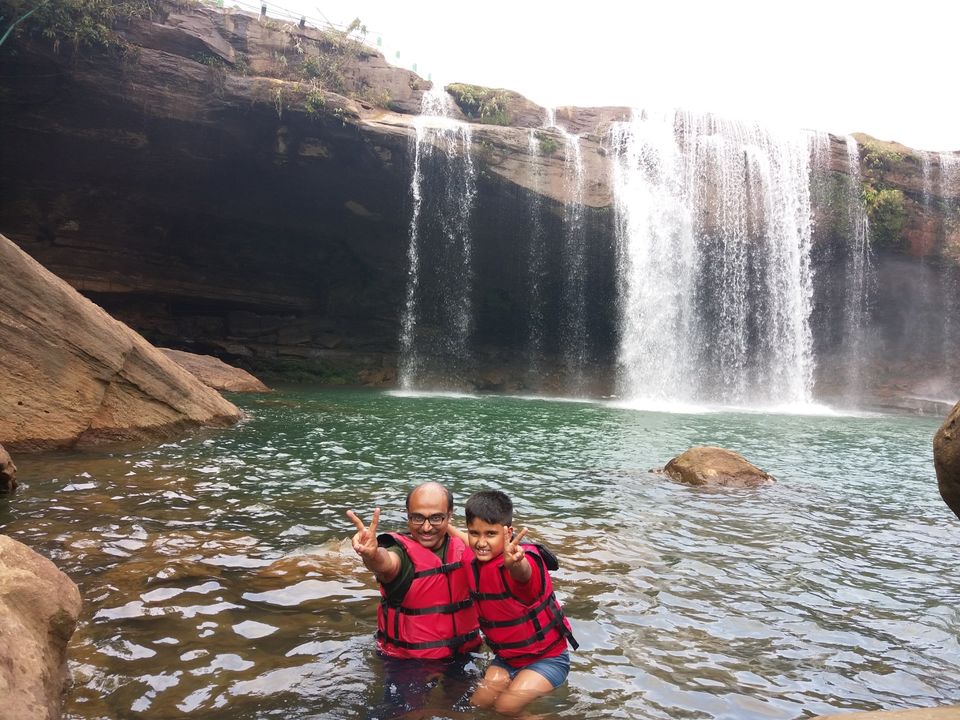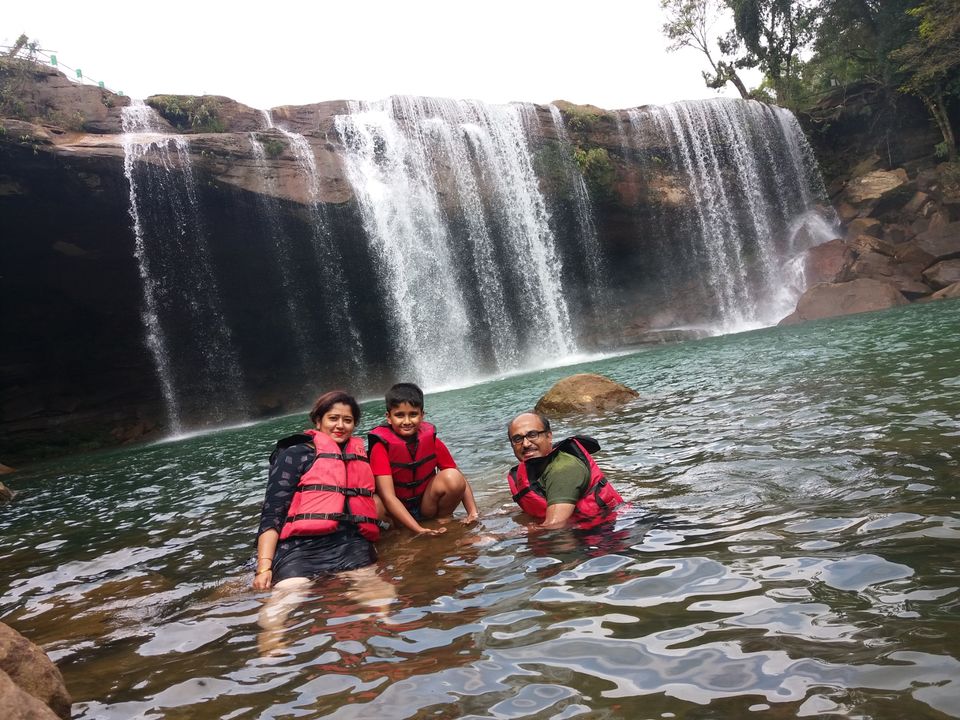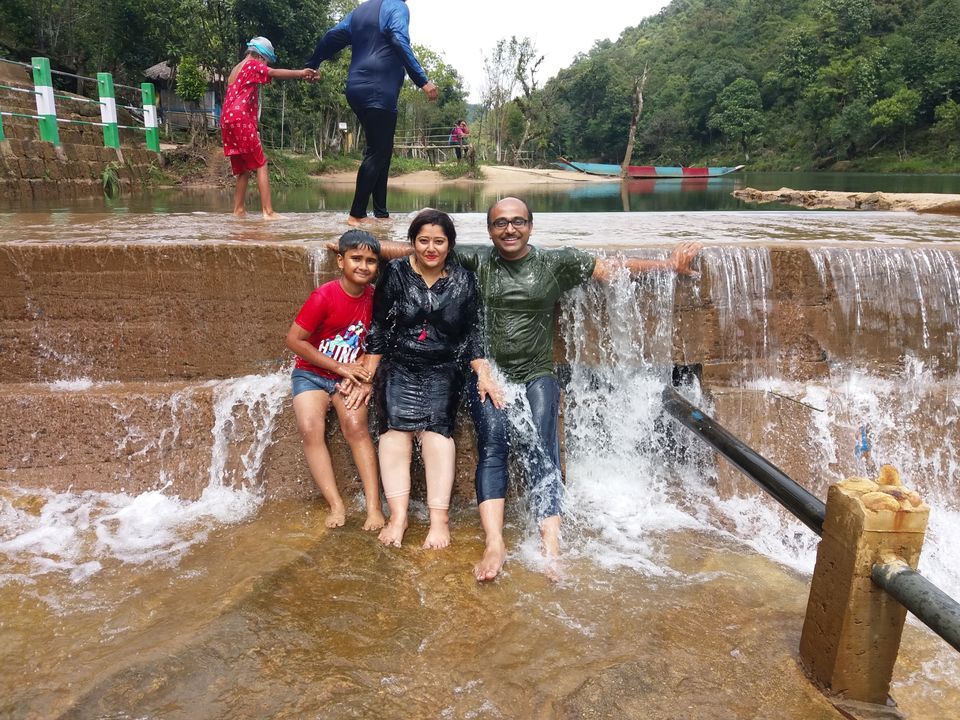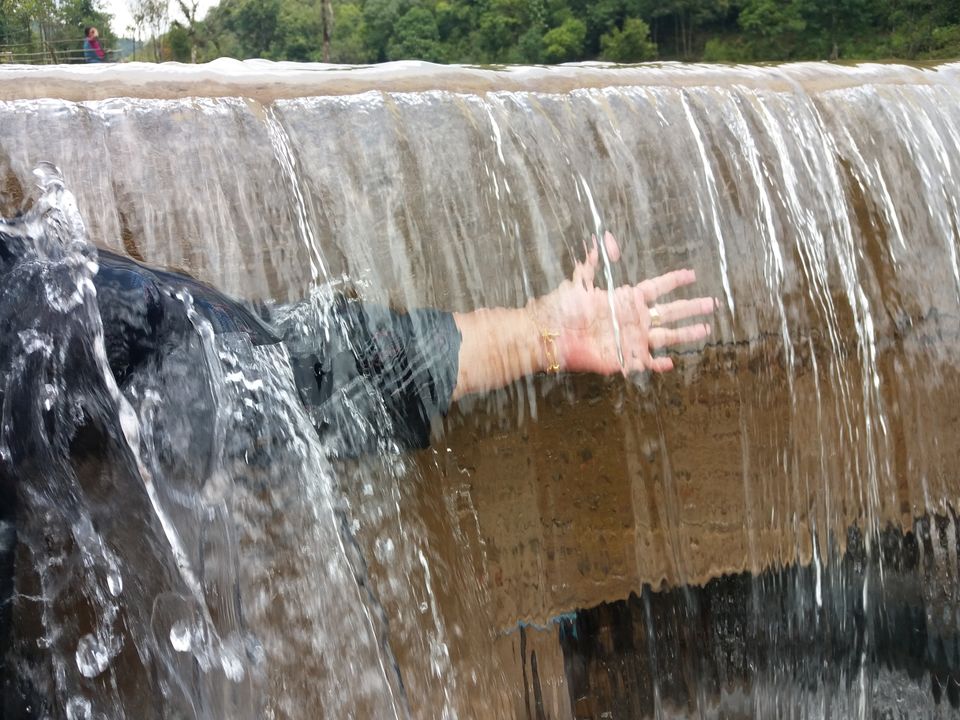 We took bath in upstream of falls, which was much safe. No of Tourists came here is much less than other places in meghalaya mainly due to the distance from Shillong. But if you miss this one you will miss really something special.After 1 hour bathing my son told me he was not satisfied yet. But we could not fullfill his satisfaction level as we had to have our lunch, so we had to came up.After having lunch dipakda asked us if we want to go to Nartiang.A park of monoliths and an ancient durga mandir was there.We were very tired so we decided to return back to Shillong.While return we visit The Cathedral of Mary Help of Christians.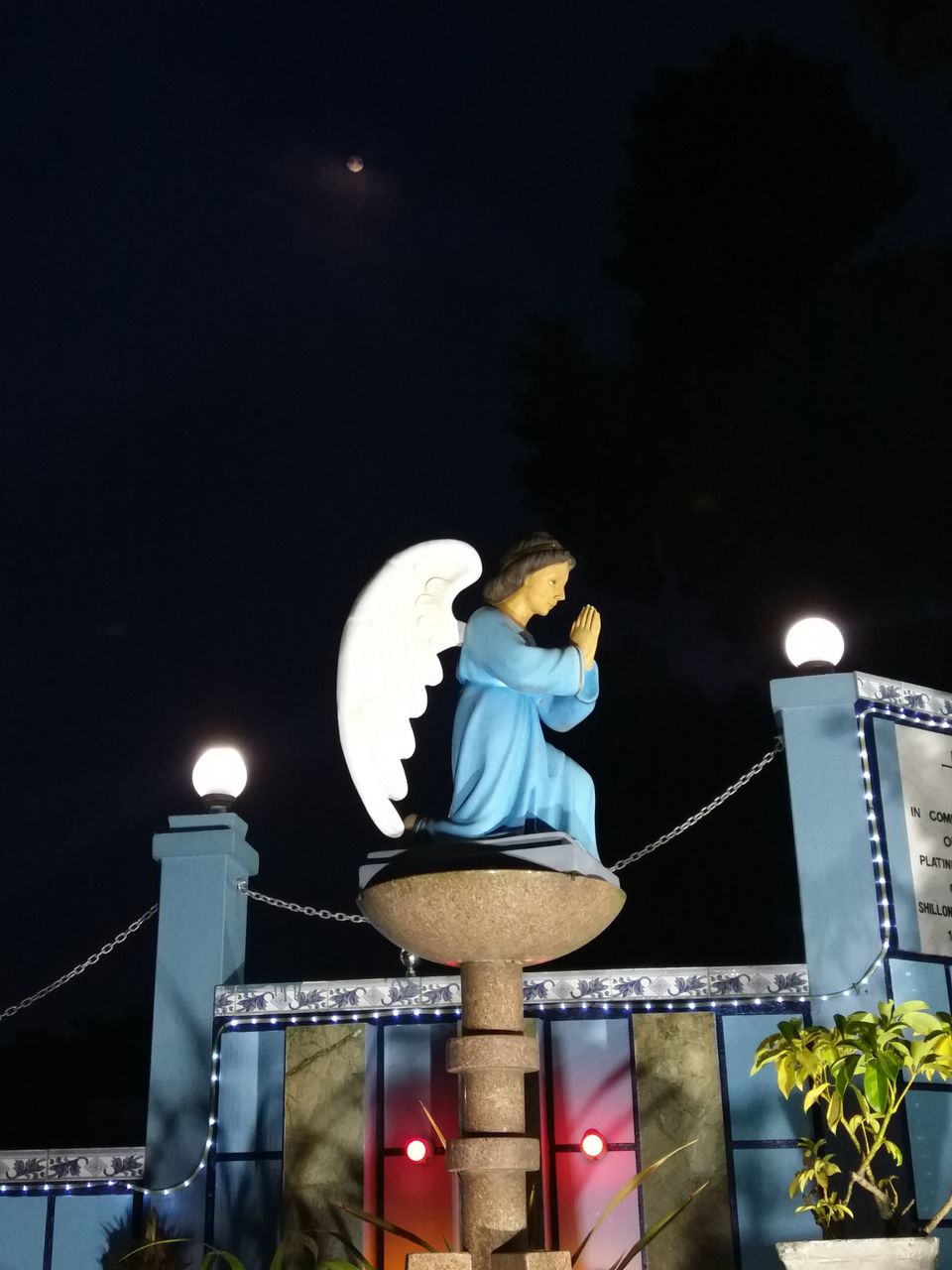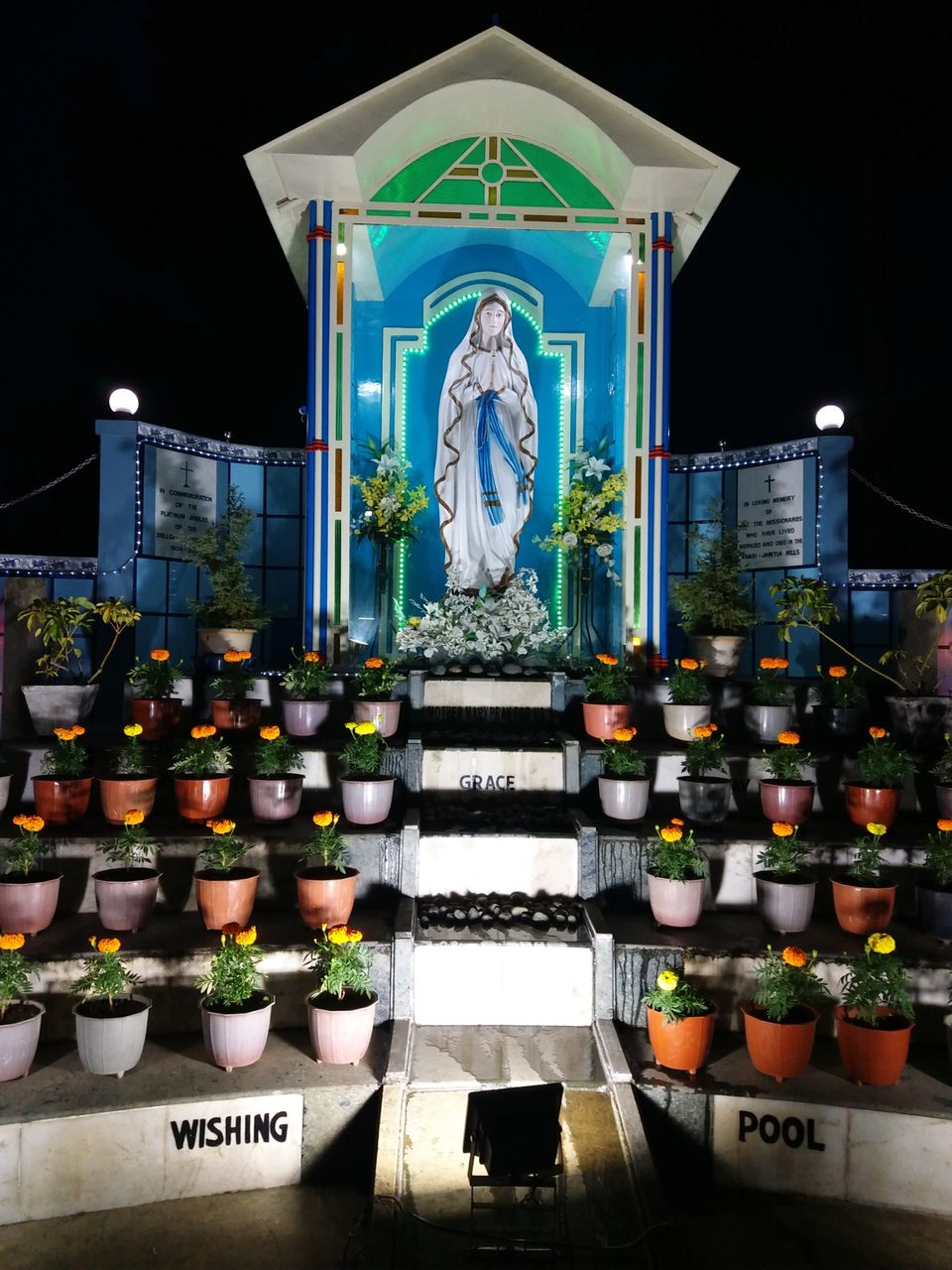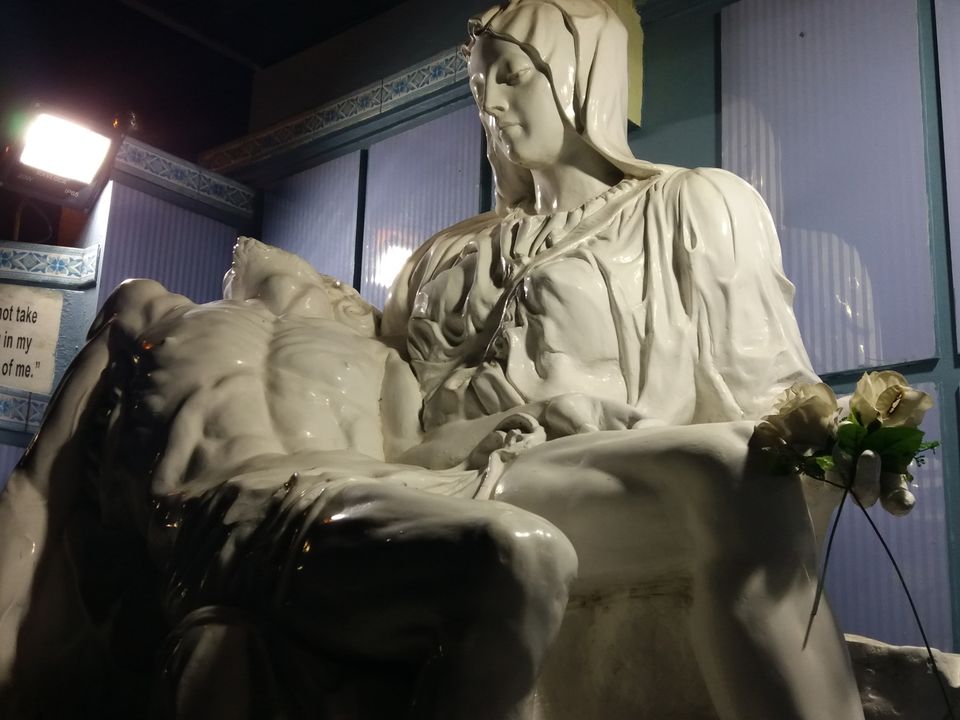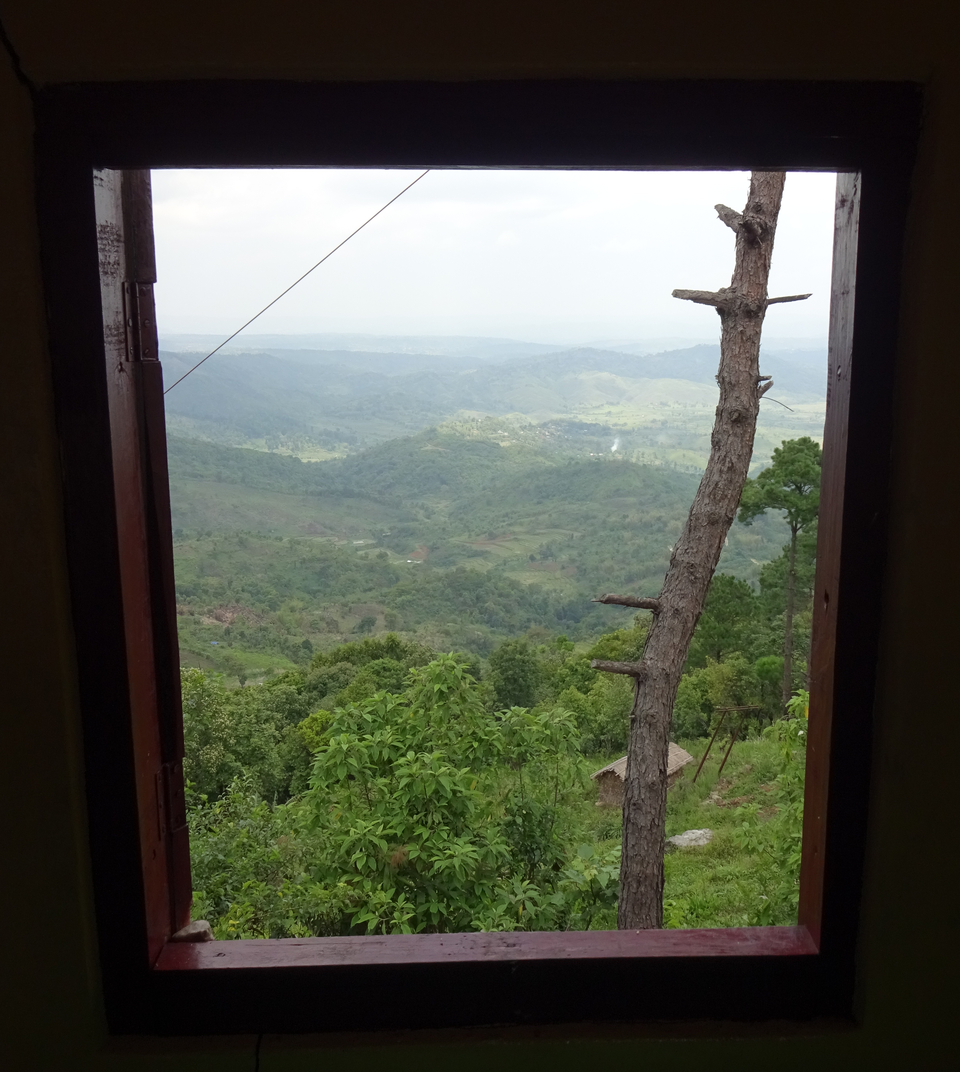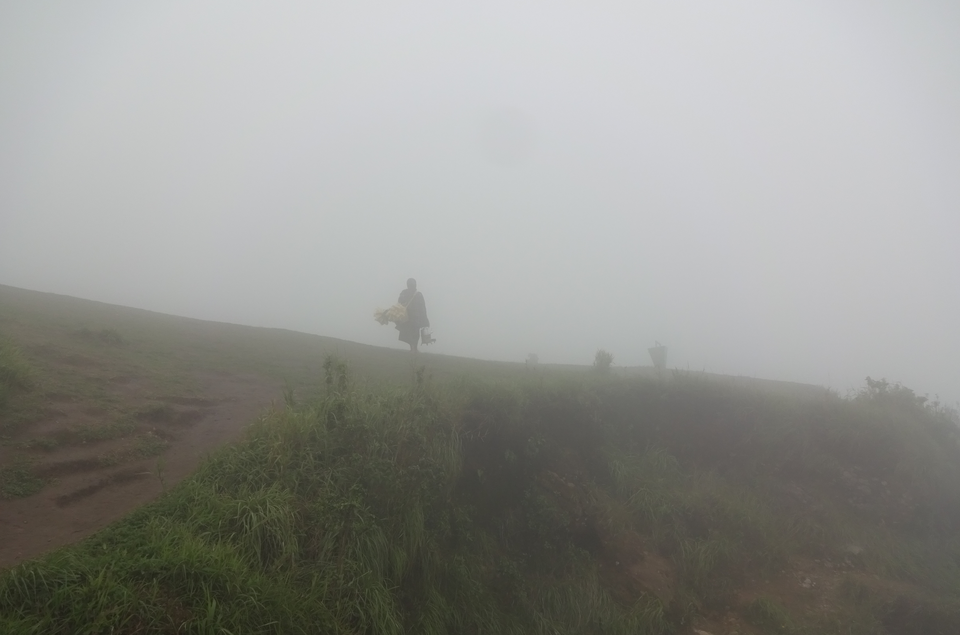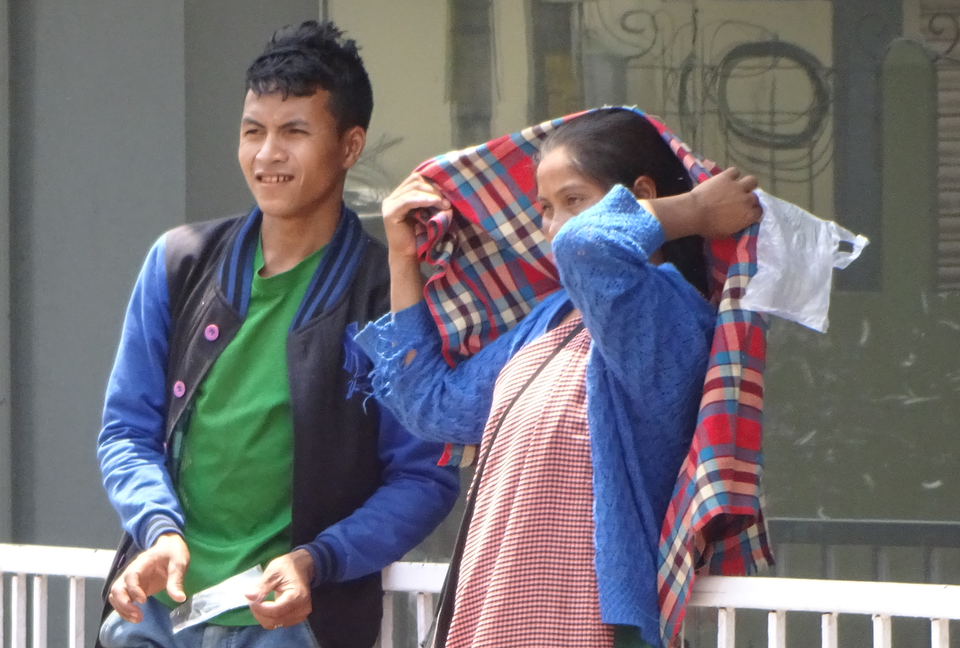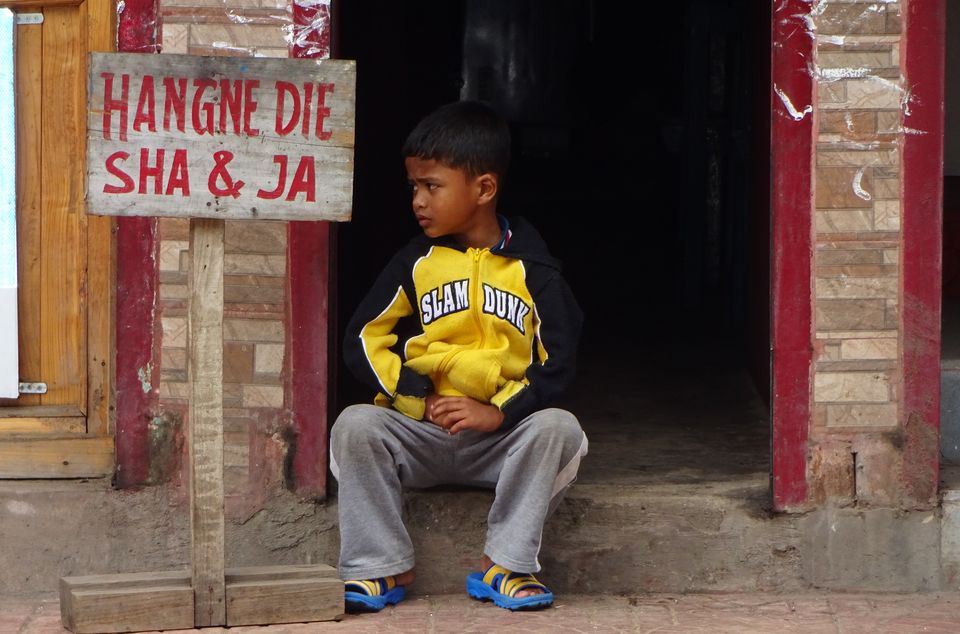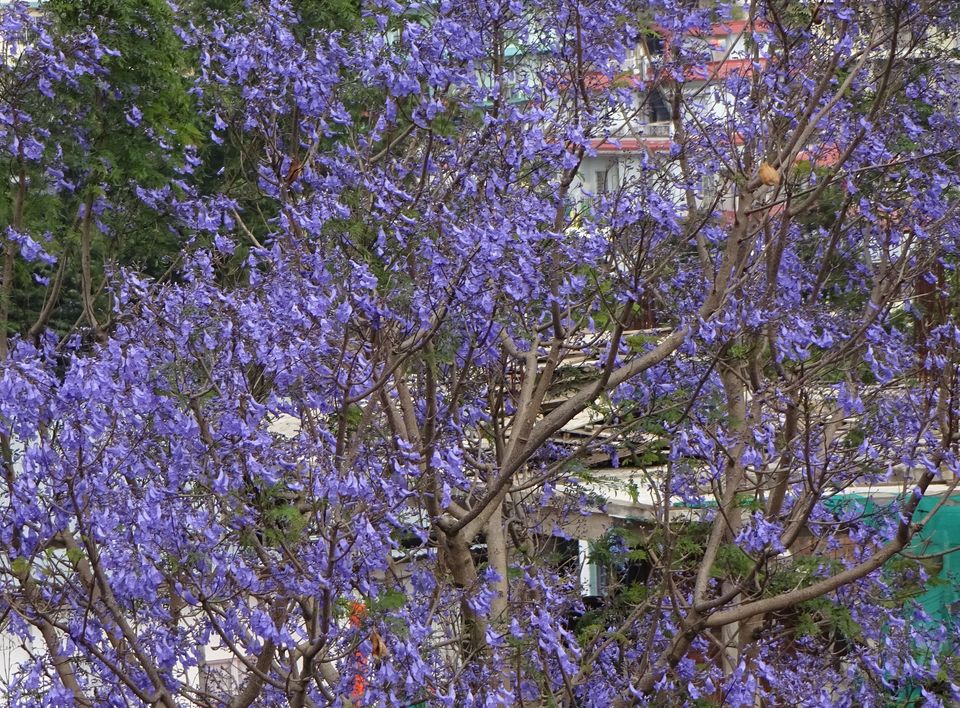 That night we slept like logs
Day 9
Next morning was our last day. We went first to Don Bosco Museum.It is a huge museum, 7 storied high.The spiral stair is fascinating. It may take 5 to 6 hrs to complete the museum, and we done it in 2 hrs.The 3D model of Meghalaya state in ground floor was the best.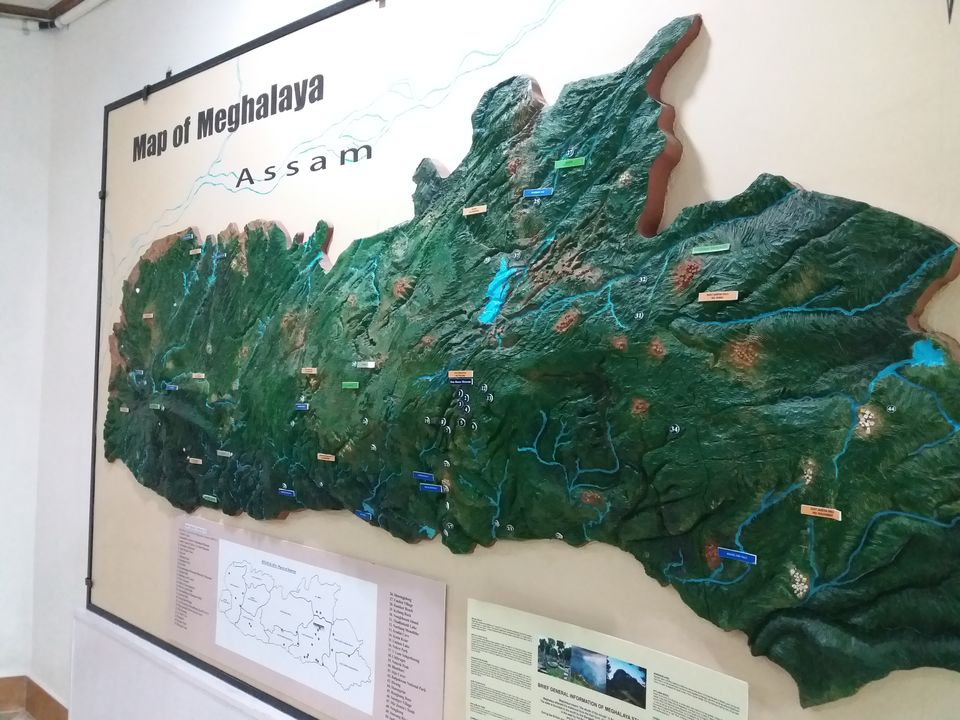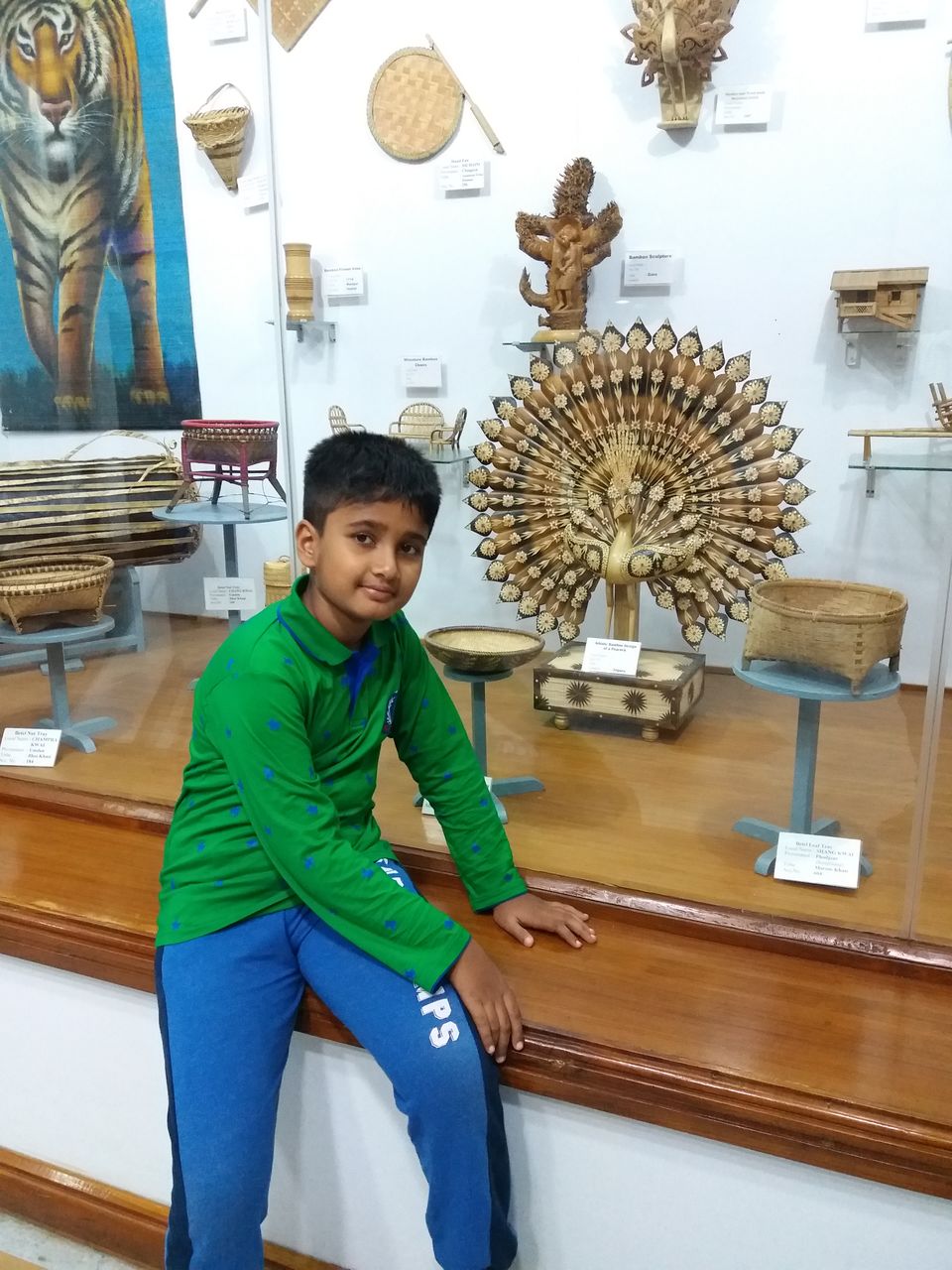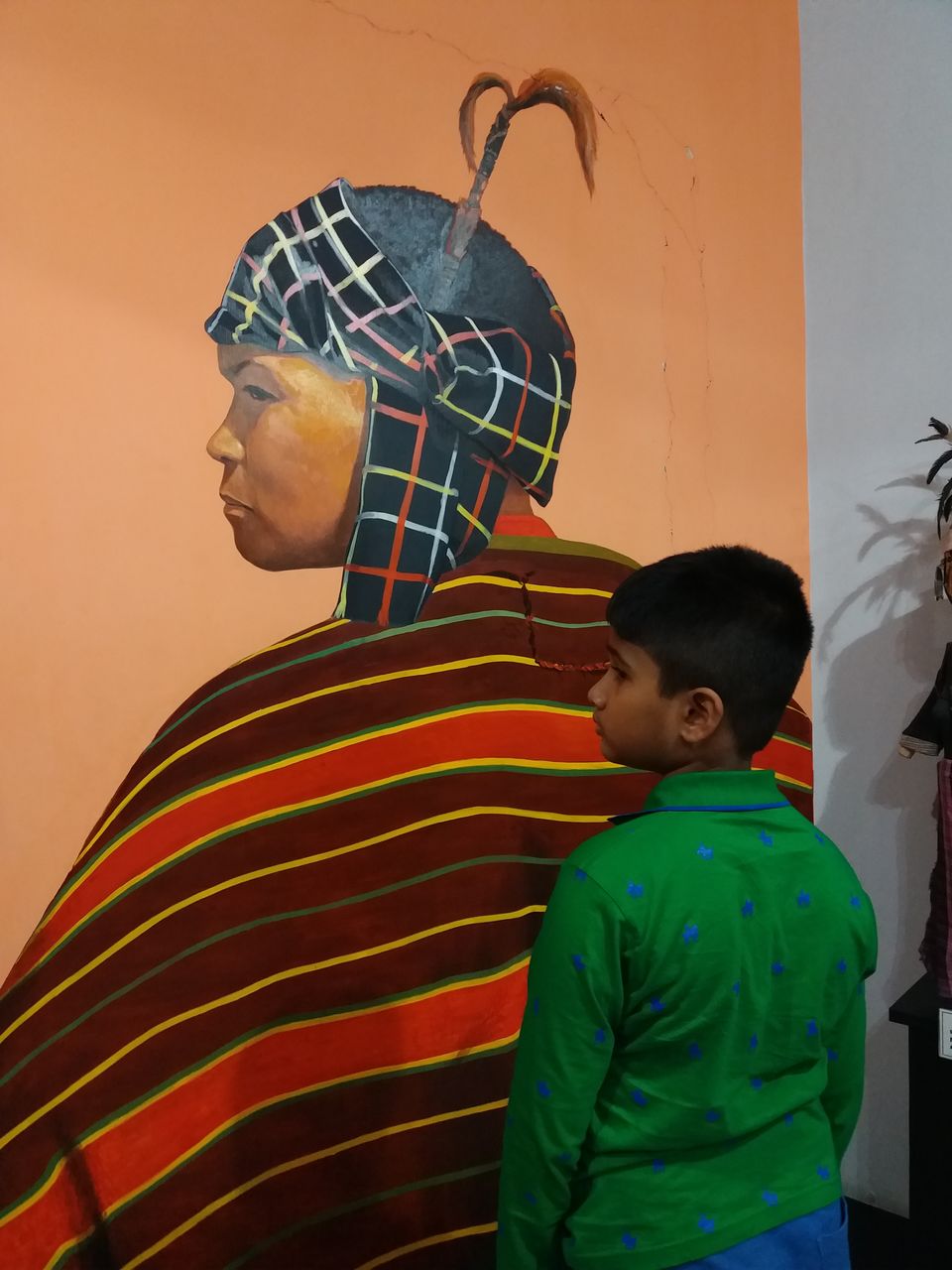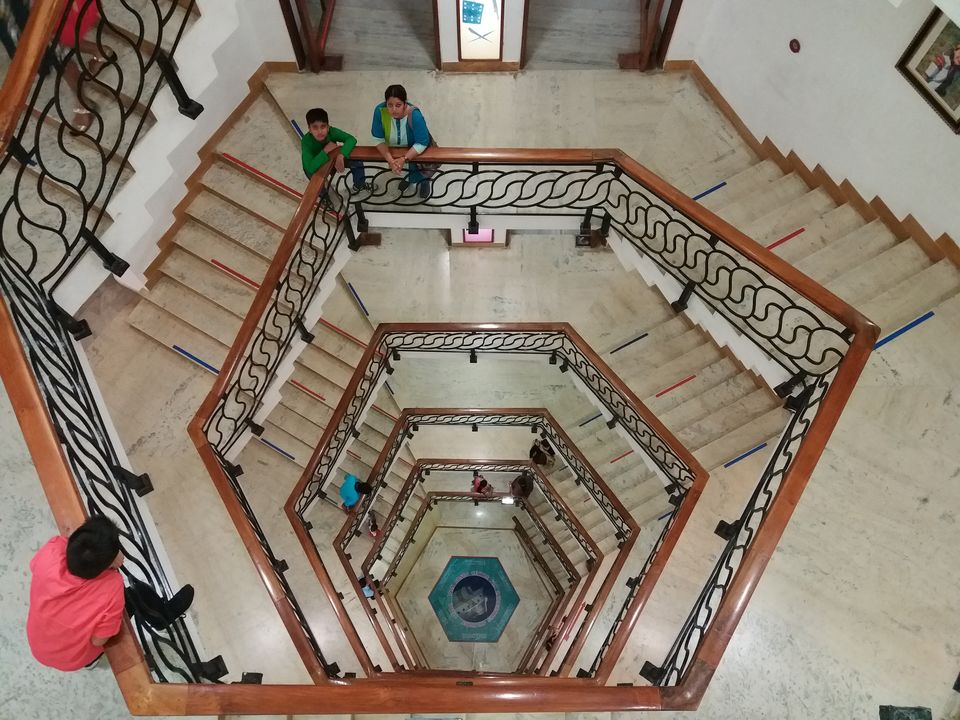 After the museam visit we headed towards Guwahati. On the way had our lunch in JIVA resort, which was pure veg but nice one.After lunch we headed to Guwahati and checked in hotel. We say adieu to Diapakda. He was the friend, philosopher and guide for us throughout the trip, and without him we could not explore Meghalaya in such a fantastic way.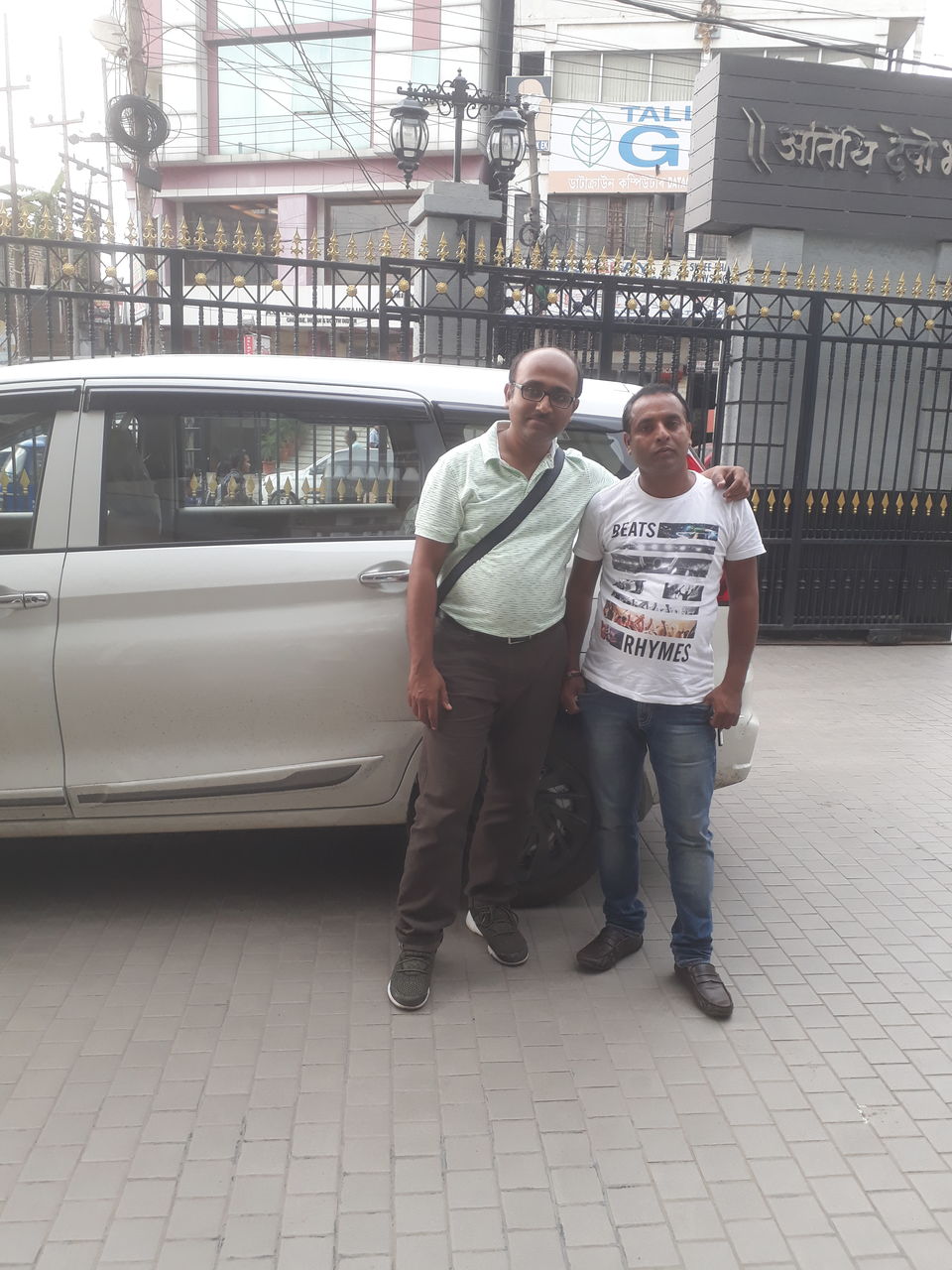 Day 10
Next day was our flight to Ranchi. It was a stunning trip to explore Majestic Meghalaya in wondrous way.
Mr. Dipak Sarkar: Ph no: 9862330333/ 9615765231/8257069565