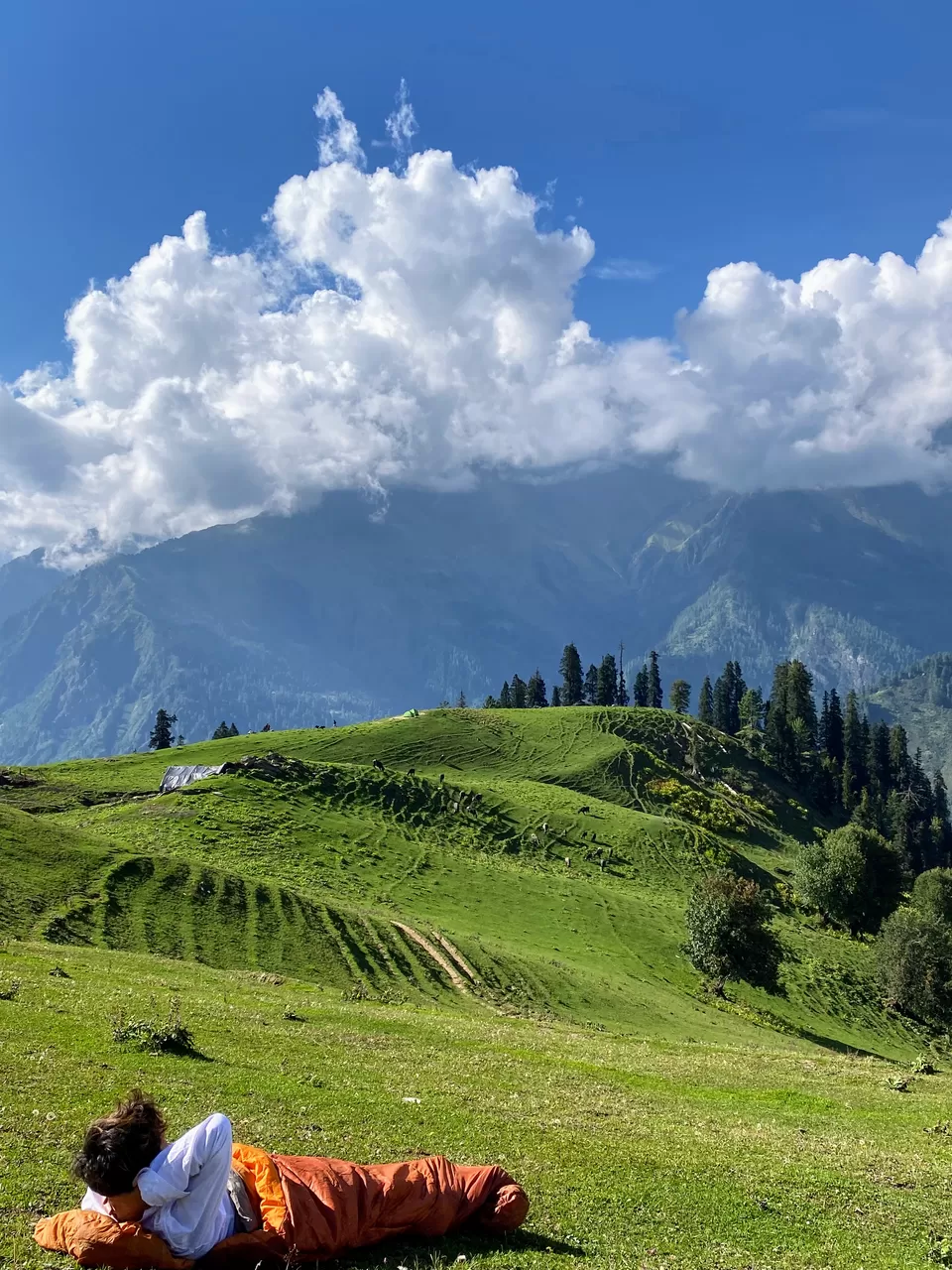 Kalga has been my Shangri-la since 2016, the first time I came to Parvati not knowing anything about the place. A few wise souls pointed me towards Kalga village and suggested I check out Kheerganga, and I did so without a guide, and it proved to be a very exciting and unforgettable experience. I have been doing this and many other journeys in parvati valley since then and finally things fell into the right place now Im living in kalga for the past year and have covered most of the terrain around me.
The prep:
My main motive last year was to conquer the Kalga mountain and going to Bunbuni (10,987ft) looked like the best chance at it, so me my girl and three of my friends planned for the journey "by that it meant we went to the nearest known vendor to rent some tents, sleeping bags and a mat, we also bought some munchies and pasta to cook on the campsite".
PSA: Let me just clear one thing before we move ahead, people usually hire a guide and a porter to carry their stuff along the way which turns the trek into a hike it also bumps up the cost of the whole trip as well. We knew kalga well so we decided to carry our tents and cooking utensils this made the whole experience quite challenging since we had to chop wood for cooking and campfire both the nights. I would suggest you do this only if you have someone who has done the trek before to guide you.
Kalga to Bunbuni pass :
You should begin early in the morning so that you can reach a good spot before sundown since it generally takes about 4-5 hours to climb to the top and begin setting up camp, but we began in the late afternoon, which left us around 3 hours to get there before sundown.
After walking from the Old Brahma cafe, we walked towards the Kheerganga route since that is how you join the trail to Bunbuni. We took our first break at Ghai (lookout for a small pond to mark the start of Ghai) then reached Rainbow top at dusk.
It was already night, so we chose to camp at rainbow Thach itself. We came across an abandoned Dayra where we used the chula (stove) to cook our food, which saved us a lot of time since building a fire outside is time-consuming and it was very windy at the Thach.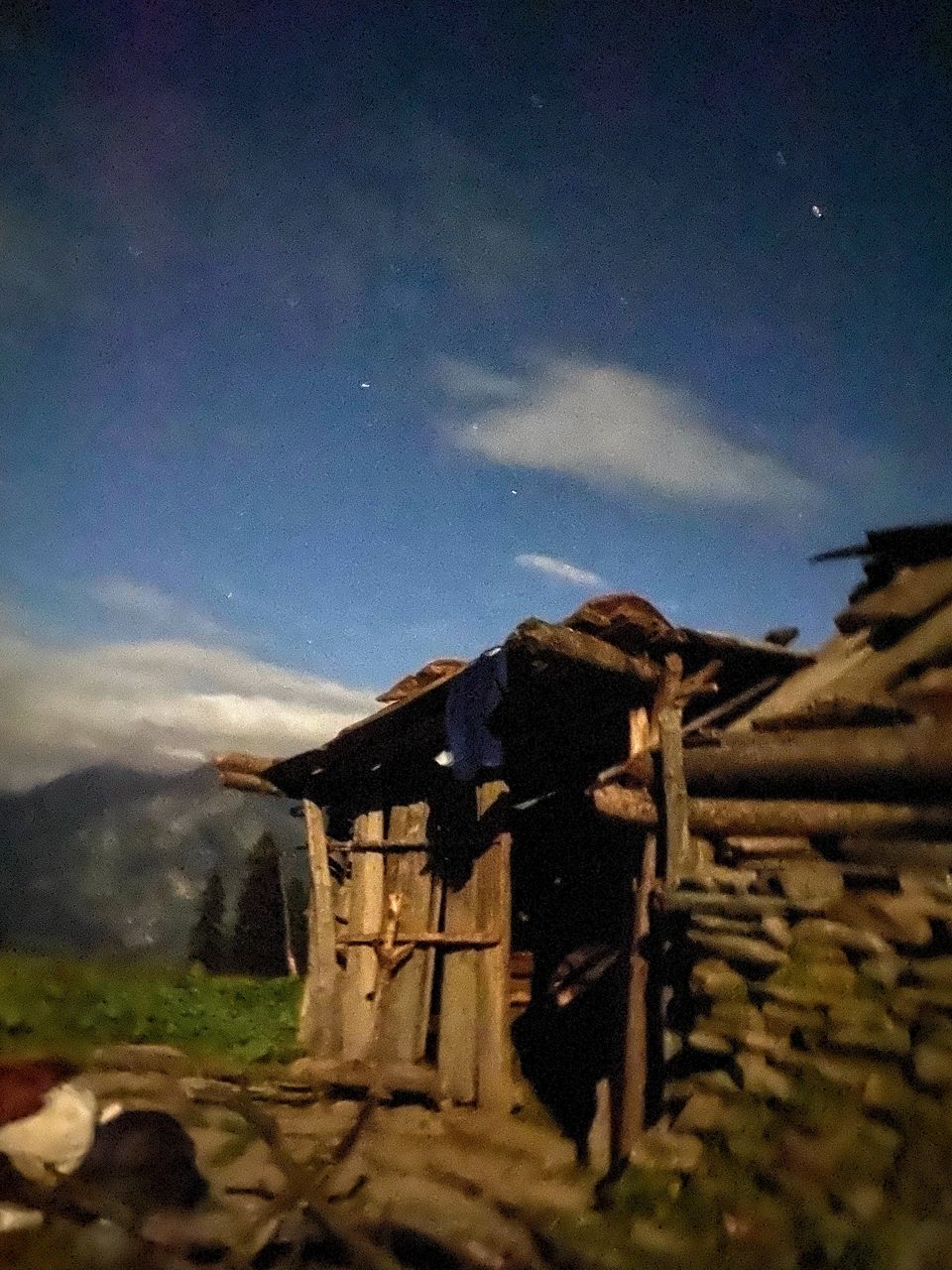 The full moon made it a fine night to camp there, where at one point it became so bright that I could see the end of the valley without a torch. Late in the night me and the boys went out into the woods to admire the beauty of the place.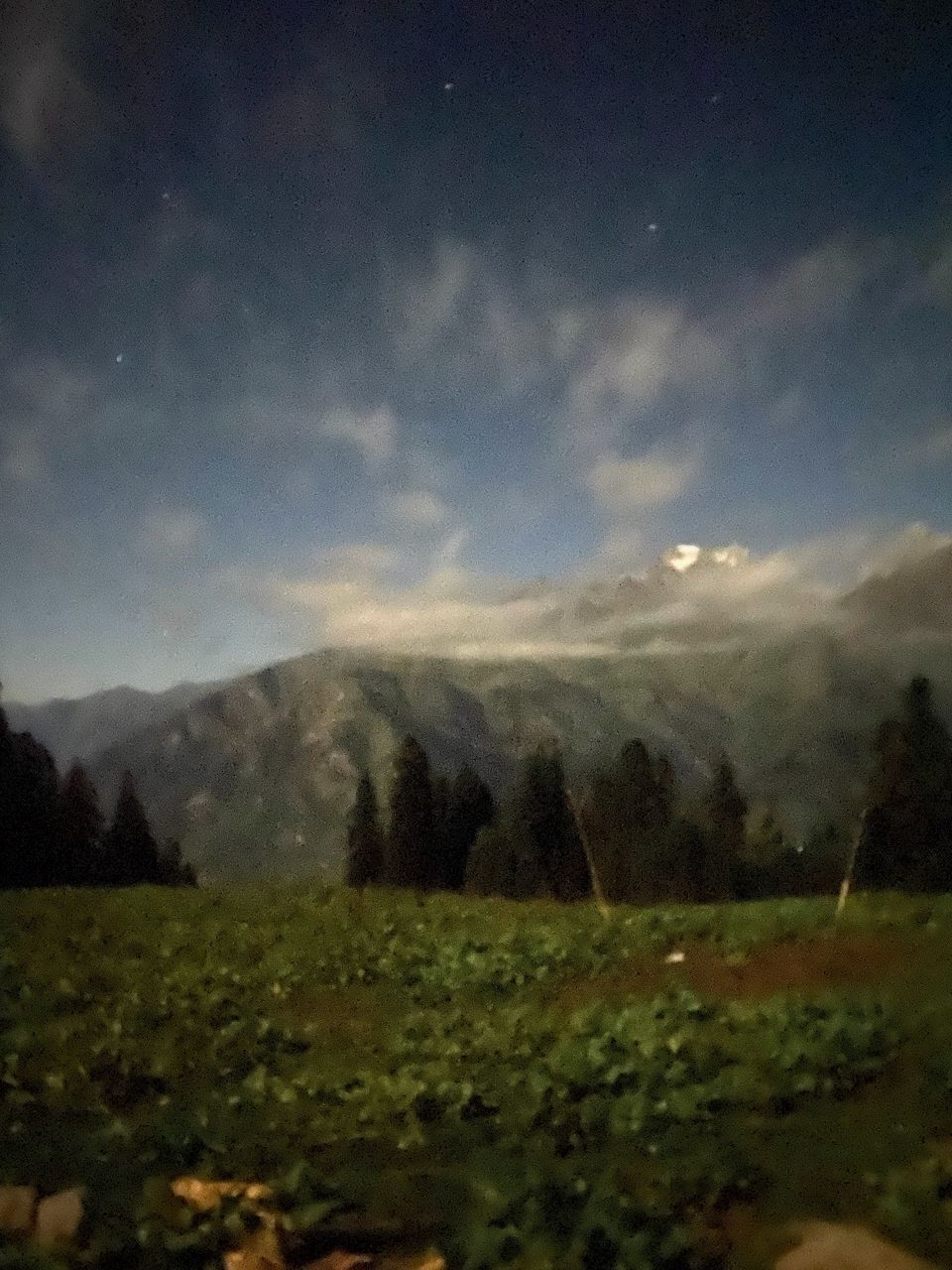 I'll leave some pics of Rainbow top in the morning as well: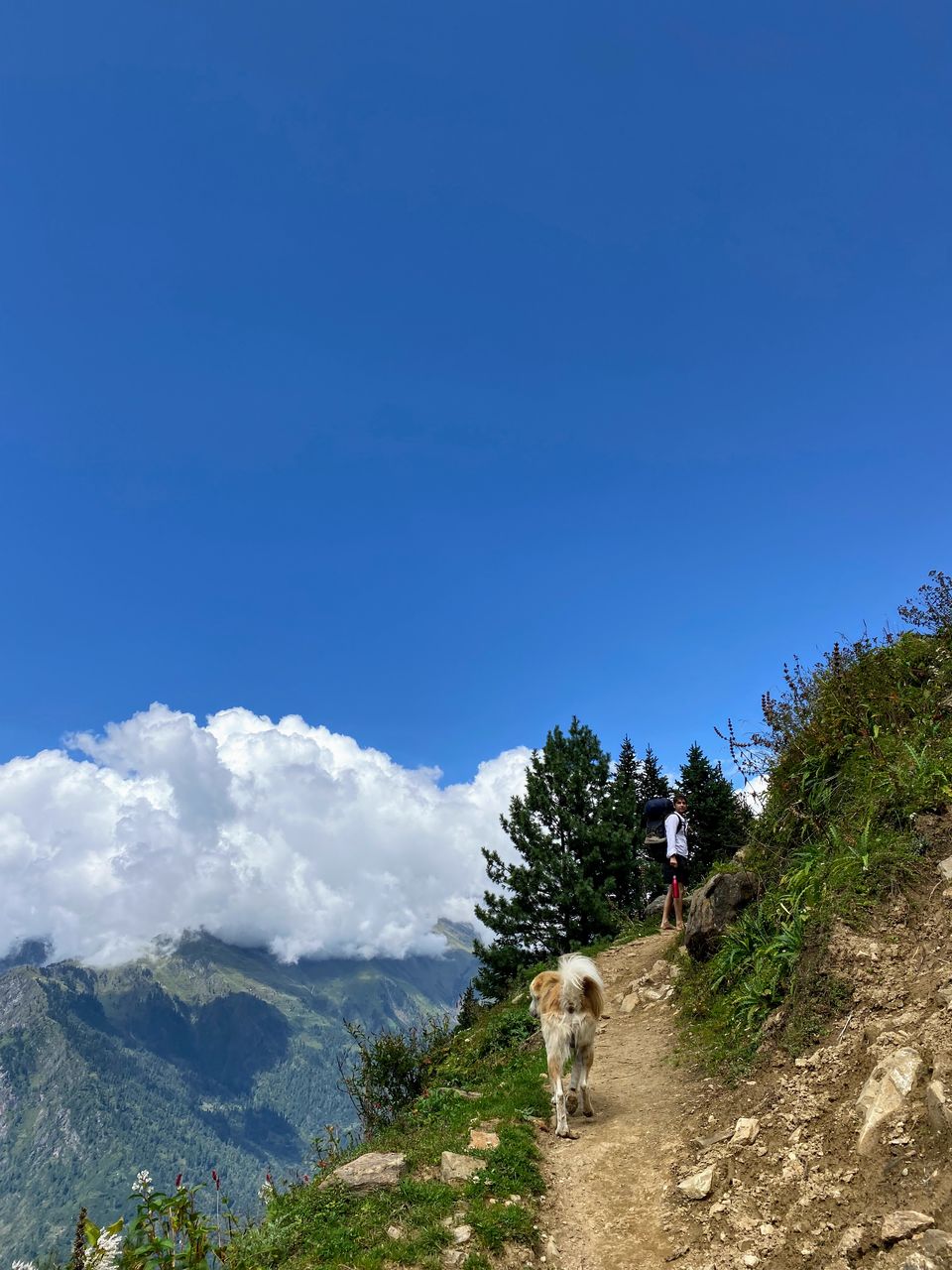 We made some quick breakfast and started our journey again. It only takes around 30 mins to the top from rainbow thach. The excitement I felt as I approached Bunbuni built and with each edge of the cliff, I imagined what it would be like from the top. Suddenly, we took a turn and the view jumped from 100 to over 9000 in no time.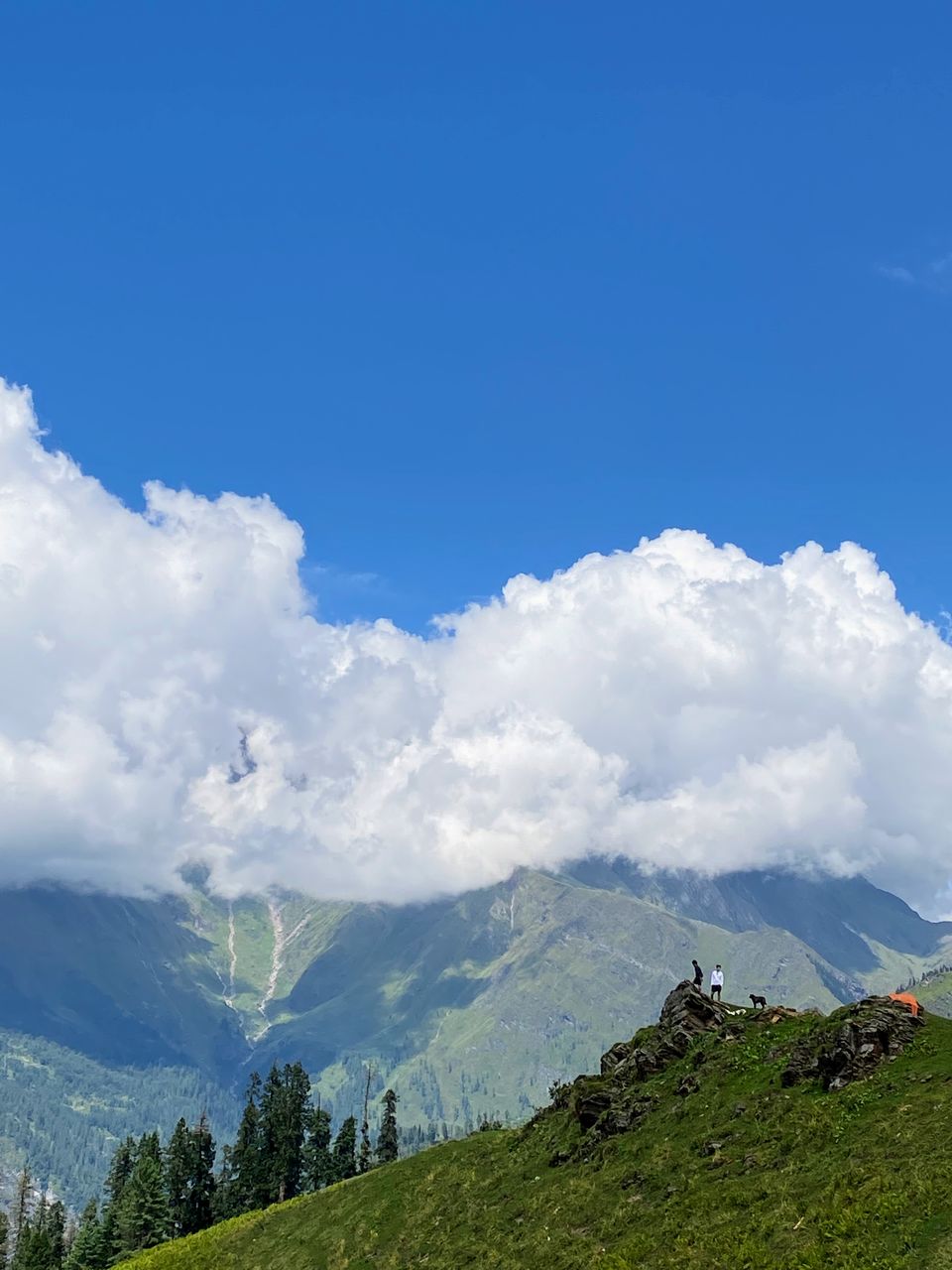 Bunbuni to Kalga via Kheerganga:
This is the highlight of the trip I started this journey with the knowledge that the way down from bunbuni via kheerganga is something very exceptional.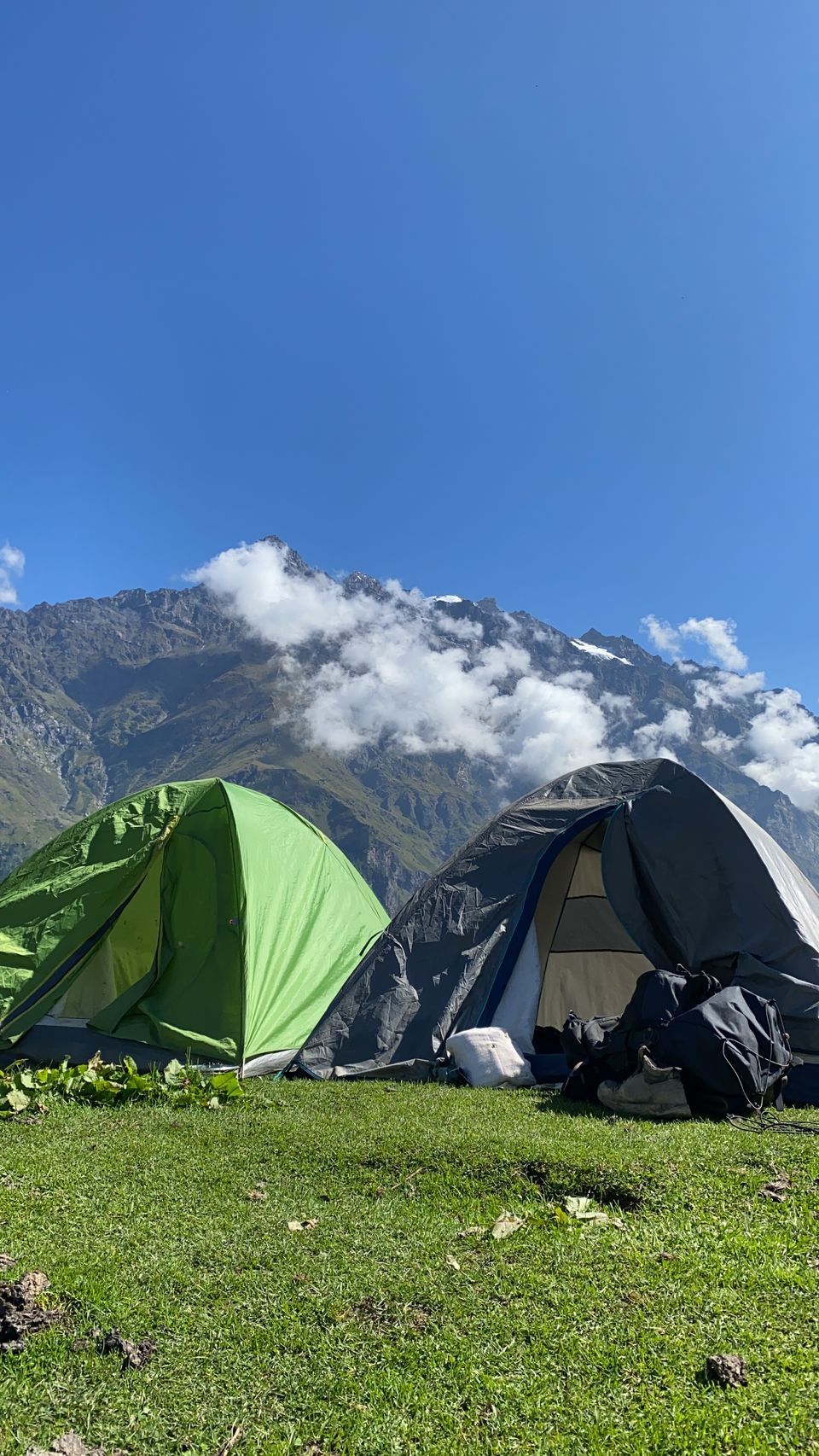 We had aur breakfast in which we asked the local dayra people to cook us some food they made us Curry and Rice a very healthy start for the day, I would suggest you to carry some cash for such situations as they wont charge you anything specific its upto you how much you are willing to pay for such a great hospitality.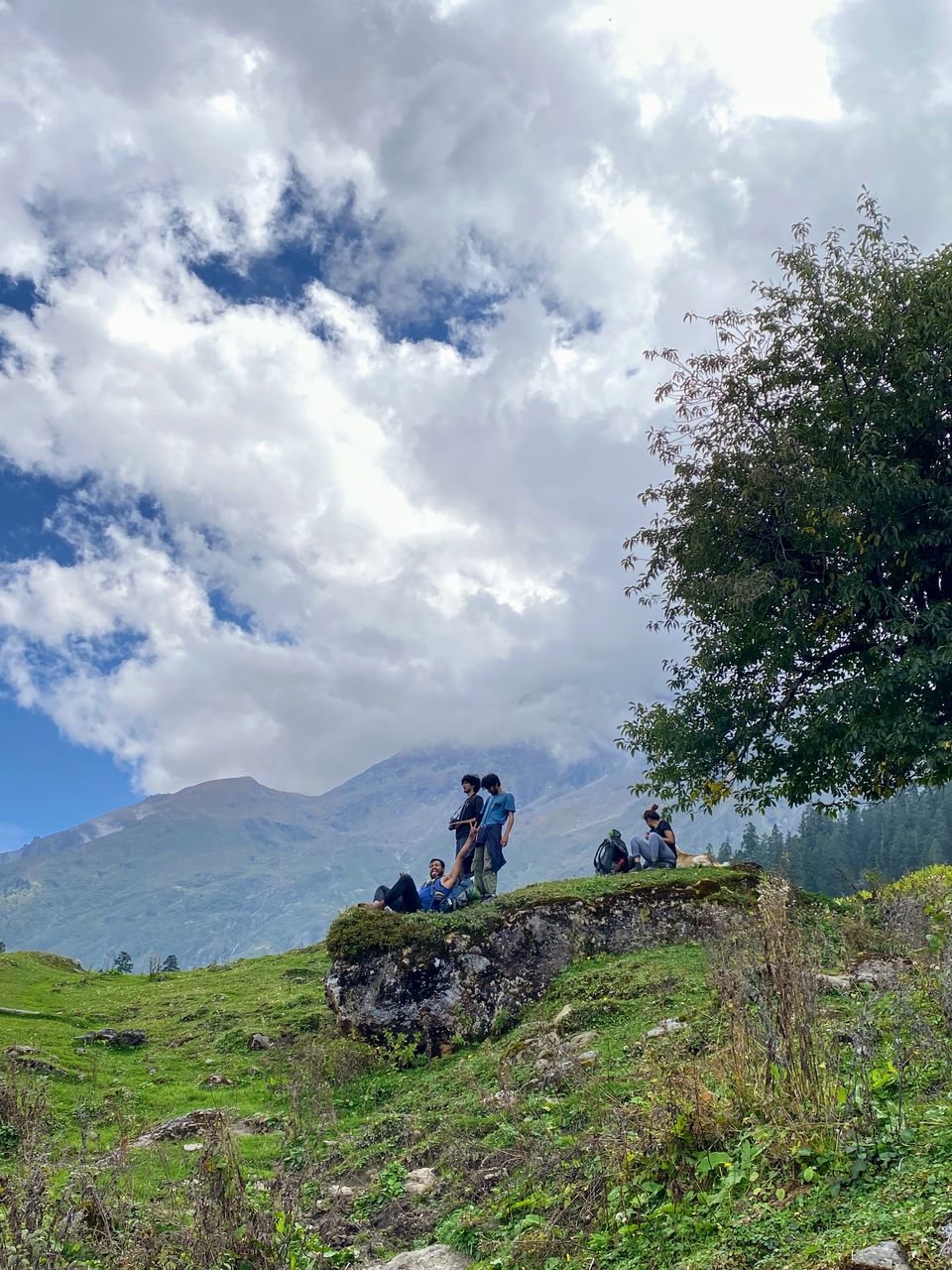 We left for Kheerganga at around 12 Pm the trek was very beautiful and long it needed us to cross a glacier and a lake the whole trail had me captivated throughout.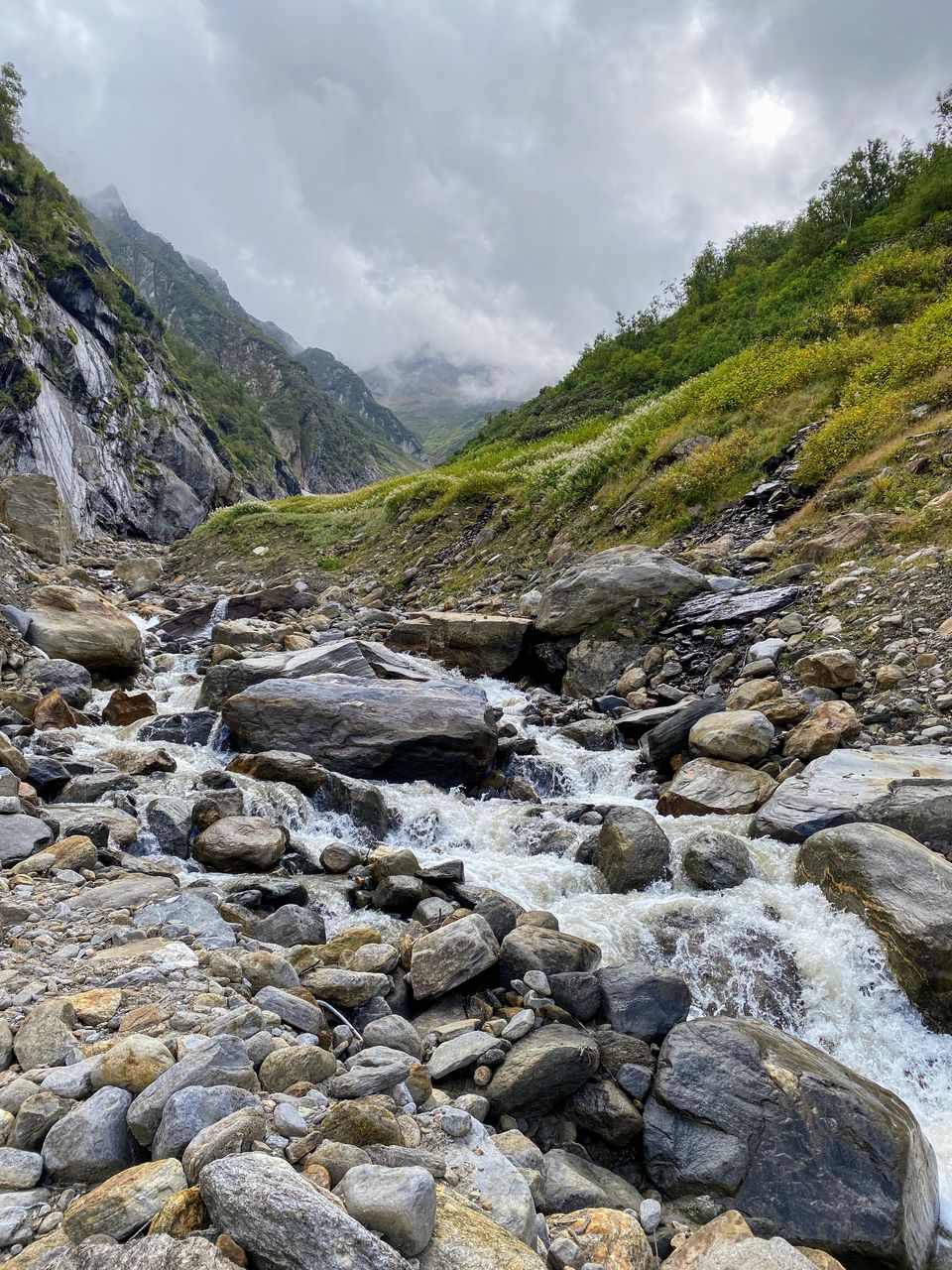 We reached Kheerganga at 5 Pm and honestly I did not expect us to take this long to reach but I guess the weight of the bags and crossing some big inclines had us walking slower then usual.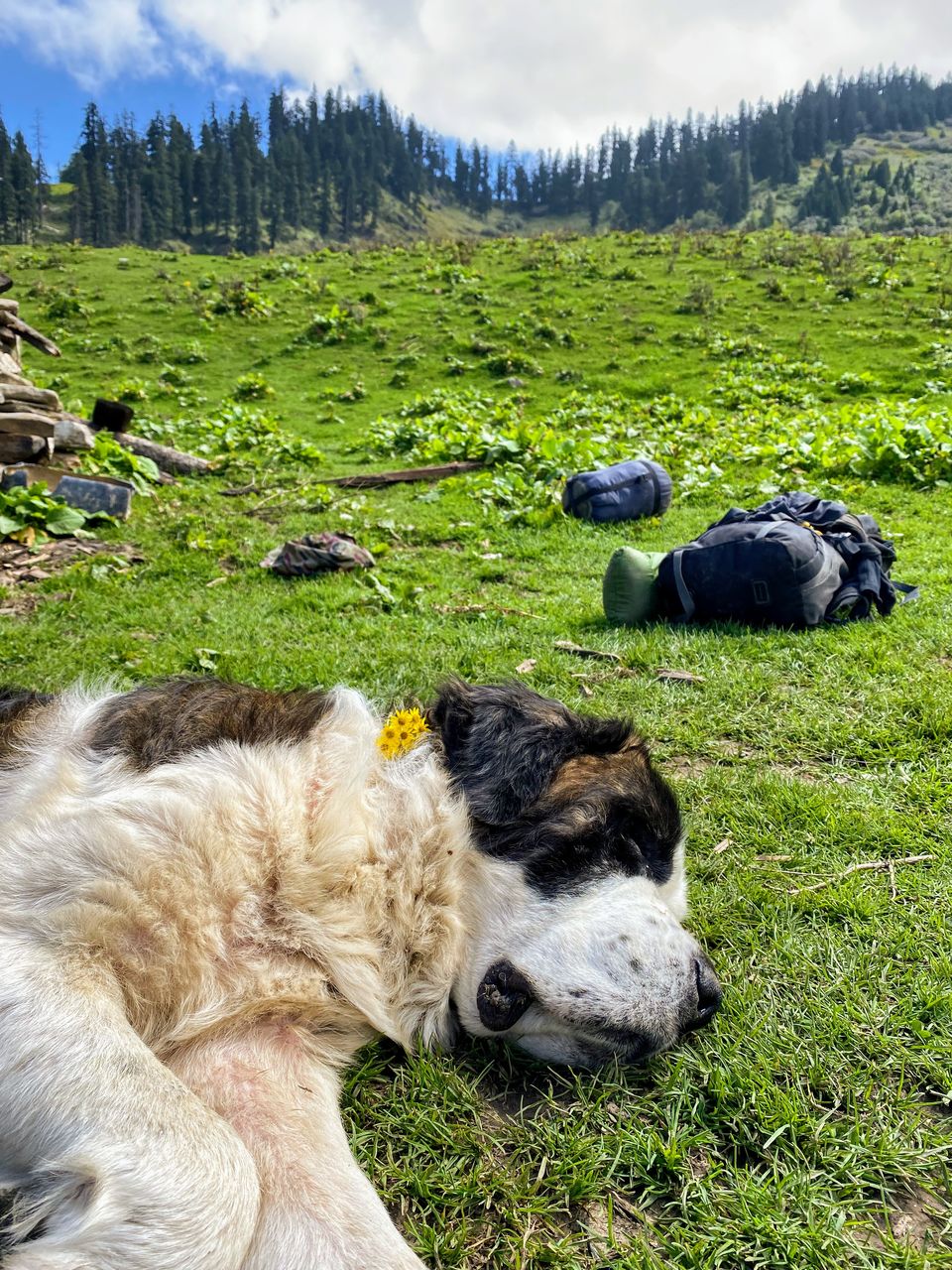 We took a brief rest there ate a hefty meal and had a warm bath in the Kundh then left for Kalga. We could have stayed in Kheerganga as well but I had some work to attentd and kalga is my base so we set off right when the sunlight went down it was a risky decision as not a lot of people leave at night but route is quite simple.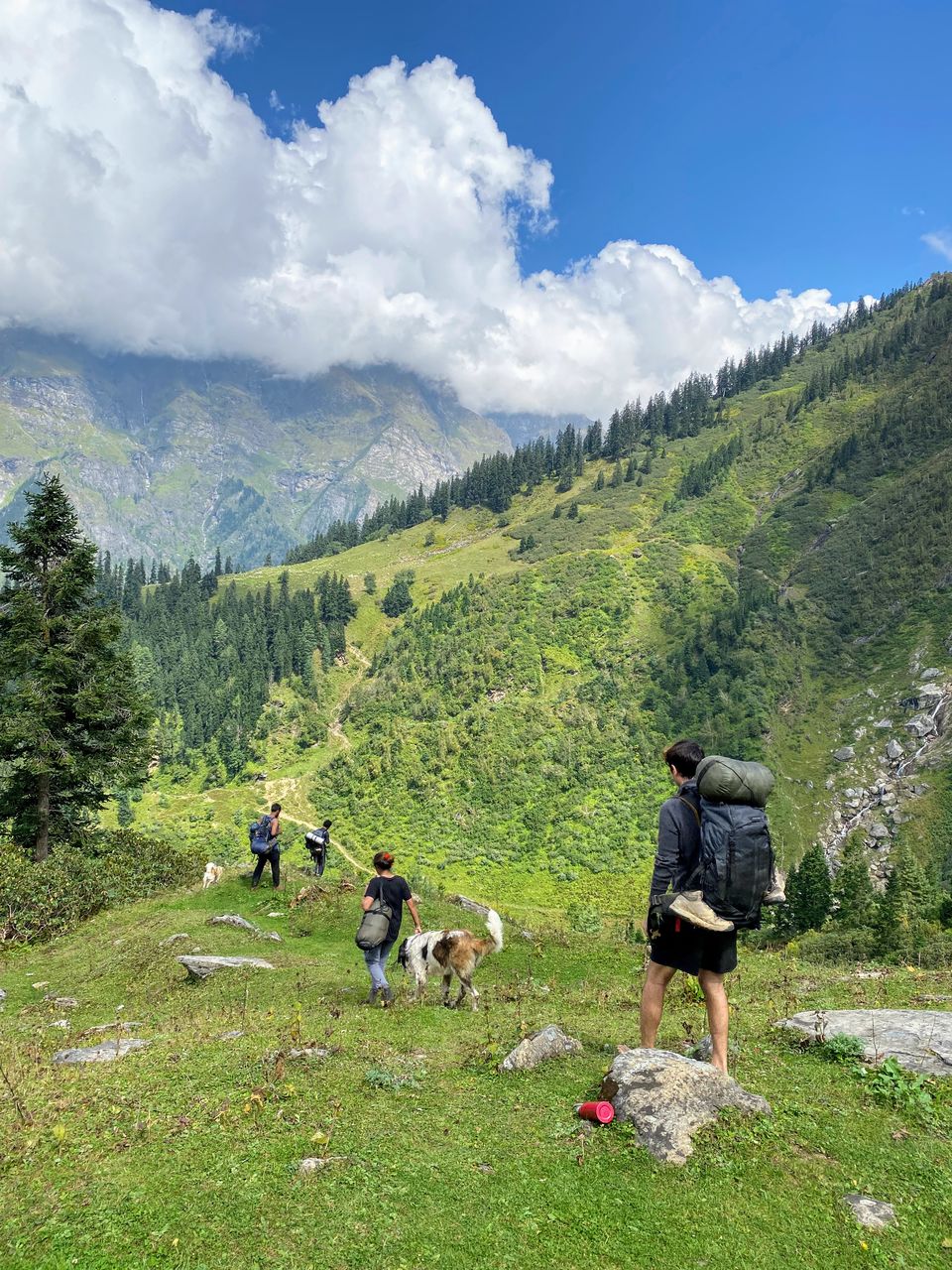 After walking for another 2 hrs we finally arrived in Kalga ending the trip.