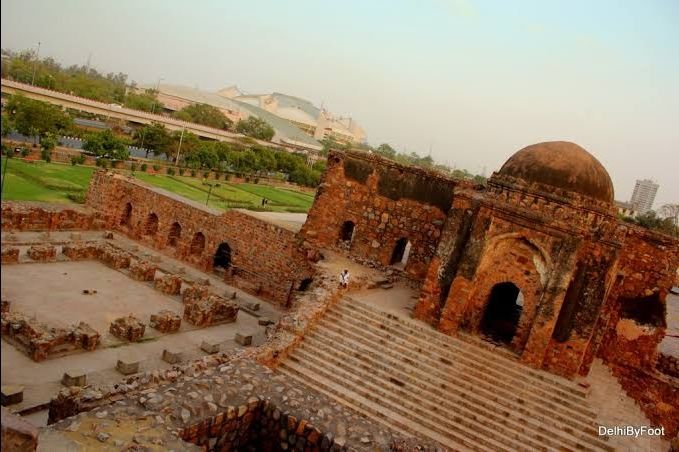 Some of them have deep dark secrets. It is also widely believed that many of them are haunted, harbouring in their shadowy recesses djinns, ghosts, spirits and more. So hold your nerve there is the story behind feroz shah kotla fort.
Feroz Shah Kotla Fort
Situated in the heart of the city behind ITO Press Lane and just next to Kotla Cricket Stadium, our first stop is Feroz Shah Kotla Fort. As you near the structure -- once the headquarters of a dynasty which ruled over north India -- the buzz of the city seems to fade into an eerie silence. Built in 1354 by Feroz Shah Tughlaq, it is said to have djinns residing amid its ruins and dark alleys.
Feroz Shah Kotla is said to have djinns residing amid its ruins and dark alleys.
Every Thursday, locals can be seen lighting candles and incense sticks in select dark spots, offering bowls of milk and grain to appease the djinns and hoping for their wishes to come true. At times, you can also see mentally disturbed people coming here to find solace. Unlike ghosts, djinns are supposed to be shapeless beings who can marry and also bear children. Distinct from us humans, they are formless and can 'live' for many centuries. But like humans and ghosts -- and unlike angels-- they can be bad and moody. Legend has it that when Iblis, a djinn, refused to bow before Adam, Allah cast him out as the devil. The bad djinns prey on young women, especially if said young women are left unguarded or drying their hair on the roof!