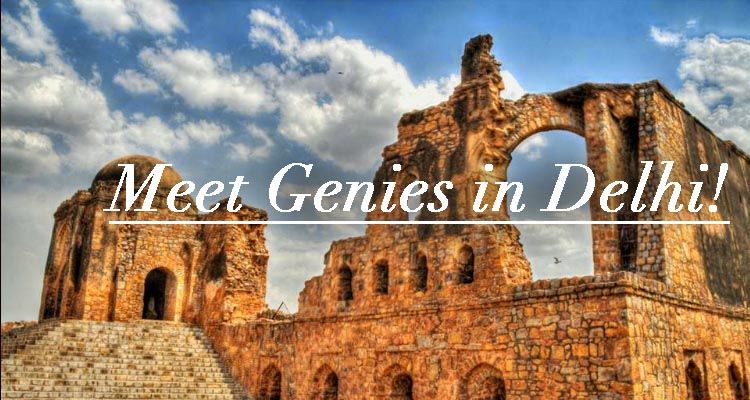 The moisture filled the air without suffocating the "worshippers" of jinns. Hundreds of them were crowded in the cave, where the only source of light was the candles on the bed of roses and aggarbatti 's. Despite the chaos, a sense of peace prevailed in the atmosphere so much so that the eerie darkness was almost pacifying to the soul. This is where the Djinns are found in Delhi!
One would believe that this scenario might be somewhere in a small town or a shanty village, this could never be in the capital of the country, right in the midst of the hustle-bustle of Delhi.
Firoz Shah Kotla: Where Djinns Stay
Every Thursday from 2 pm till 6 pm, around 5000 people visit Feroz Shah Kotla , where the Jinns are supposed to inhabit. The entry on Thursday is free because of the hoards of people who visit this place on this particular day of the week, while on other days Rs 5 is the entry fee.
Image Courtesy: Delhipedia
This fort is located right next to the feroz Shah Kotla stadium, near Bahadur Shah Zafar Marg. This monument was built by Firoz Shah Tughlaq in 1354. Centuries later it still has stories to tell.
As one enters through the dusty pathway of the fort, a strange scene bestows itself upon the visitor who is unaware of the setting.The crowd mainly consists of Muslims who huddle up in front of some corners of the Fort, to pray.
Djinns Who grant your wishes!
Salma Khan, who has been visiting Feroz Shah since 20 years says, "These spirits grant your wishes. I myself have been granted my Mannat.Whatever wish you want toshould be written on a piece of paper and hund around these praying areas. Along with, aggarbatti's (incense sticks), barfi (sweets) and Bajra.The more you offer to the spirits, the more likely they will grant your wishes."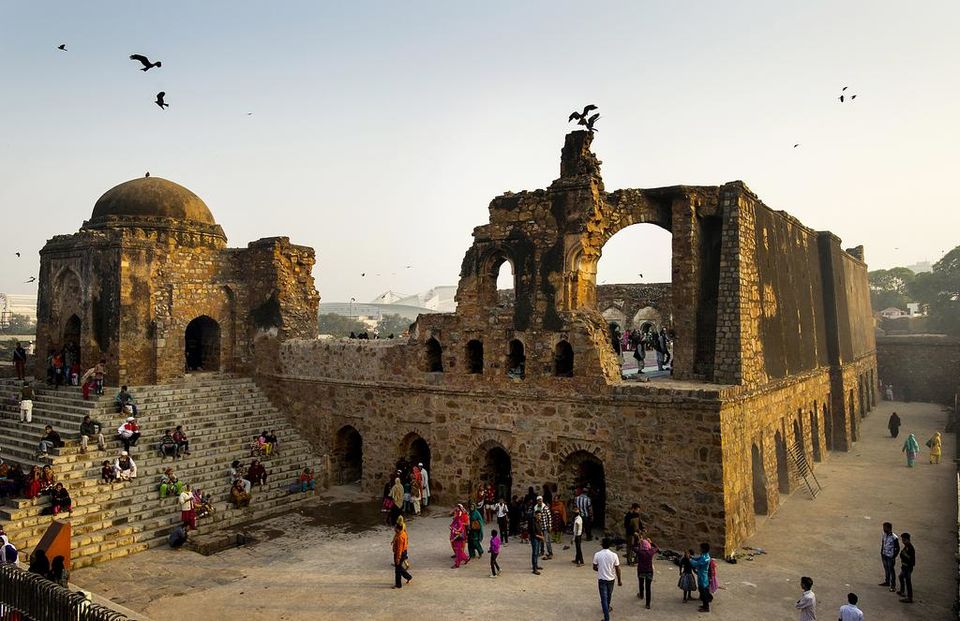 For the entire story, go to: http://ourvagabondstories.com/meet-djinns-in-delhi/