My Love and Respect for Maharaj (Shivrai) and Marathas, forces me to keep travelling to their forts.
I have been travelling and trekking to forts which became the headquarters Of "Hindavi Swarajya" established by Maharaj Chhatrapati Shivaji Maharaj. 
Maharashtra has so much to offer to travelers. The majestic Sahyadris, the forts, Maratha history = Shivaji, Sambhaji, Yesaji, Tanaji, Baji, Murarbaji, Santaji and many. I could have name most of them, but could only name those whom I have heard of. Then Maharashtra offers Culture, colourful festivals, Varkari Samaj , Abhang , Tigers and many more.
I have covered some of the forts in the state.  I will publish my trips to those forts, later.
But Today, I will try to take you through my visit to one of most important forts in the history of the State. It was not built by Shivaji nor the Maratha forces. But, by Malik Ambar. 
Janjira Killa : Later controlled by the "Siddhis".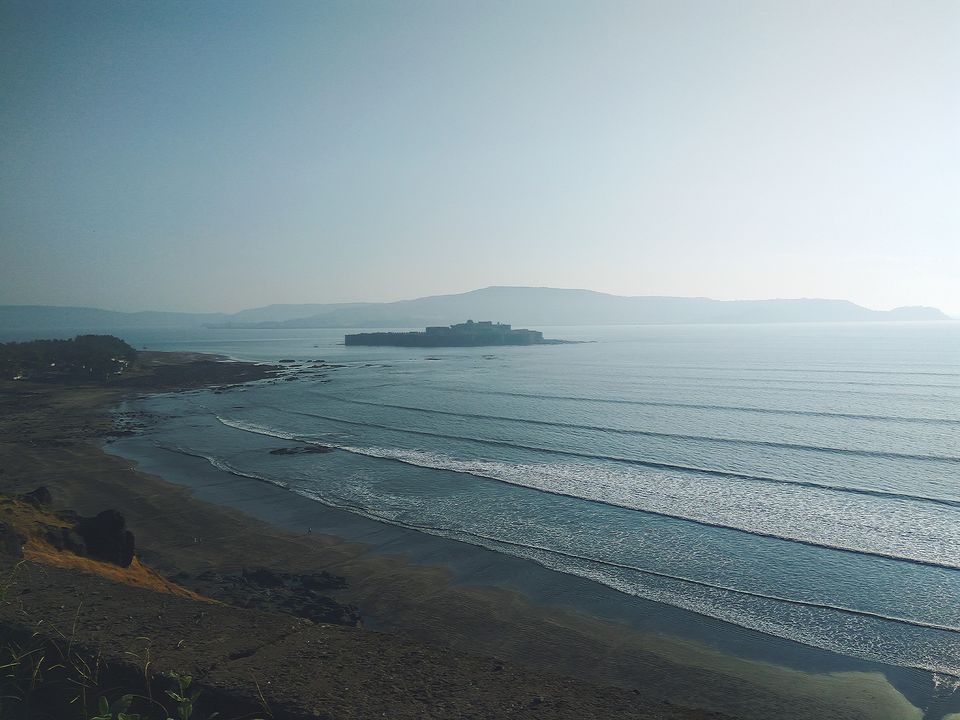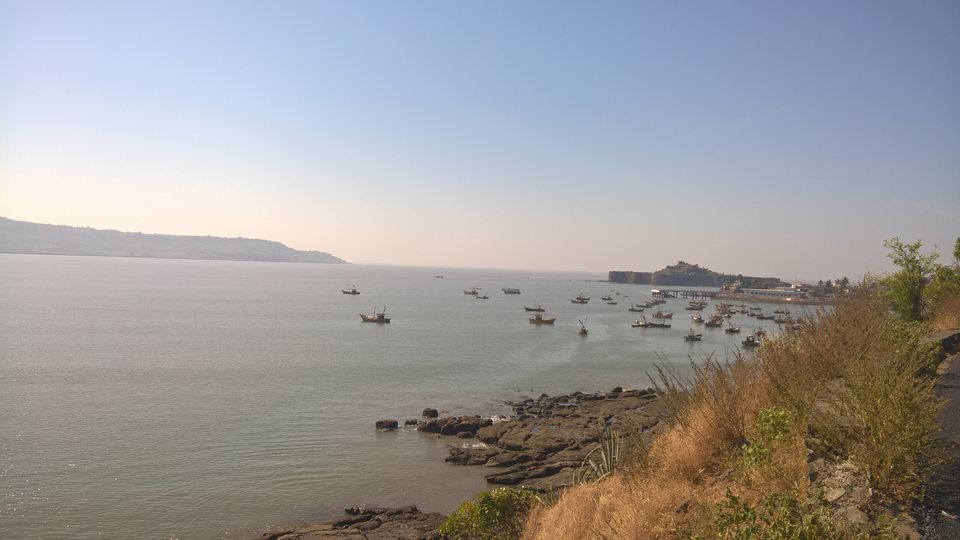 Many Campaigns led my the Marathas could not capture this fort. May be Due to its Strategic Location.
But, most importantly because of these three Mighty Arsenal possessed by the Siddhis...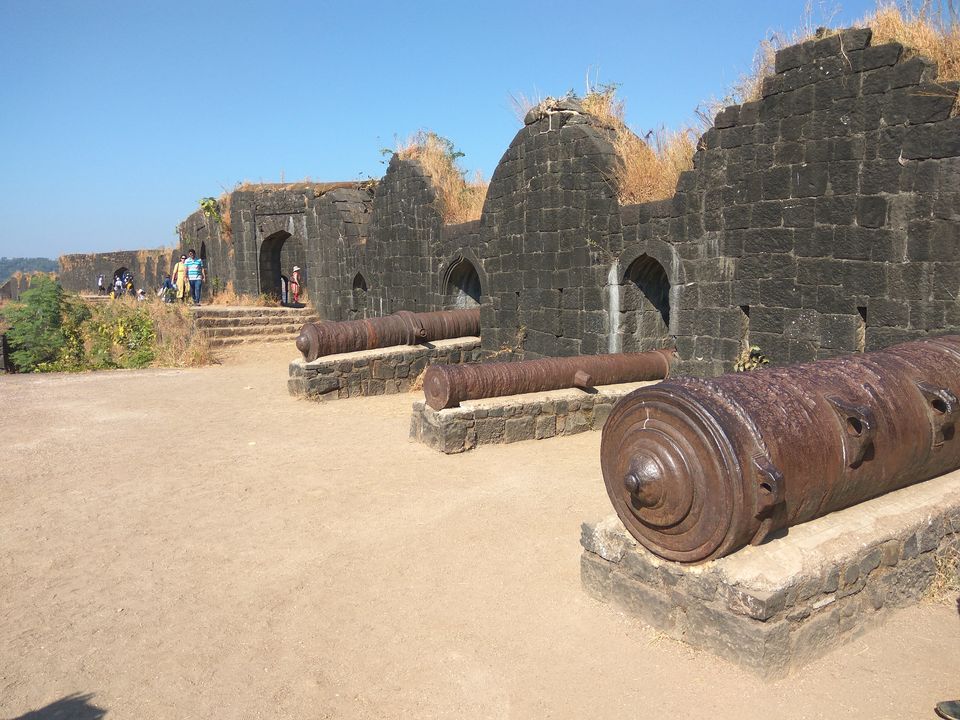 The first from the right is "Kalal Bangdi" would be above 20 tonnes, then "Chavari" and one of the left is "Landa Kaasam"...
This fort was never captured, however it changed hands from one dynasty to other.
Rightly said by, General Stalin when he was delivering a speech to the Soviet Red Army..
" Do not worry my friends, are friends are those who have the biggest guns" ... 
Even Sambhaji Maharaj tried to capture it. He also built a similar forts to the north of Janjira, by the name Padmadurg or Kasa Fort to keep an eye on the "Siddhis". Padmadurg is another Masterpiece.
Padmadurg can be seen from Janjira ...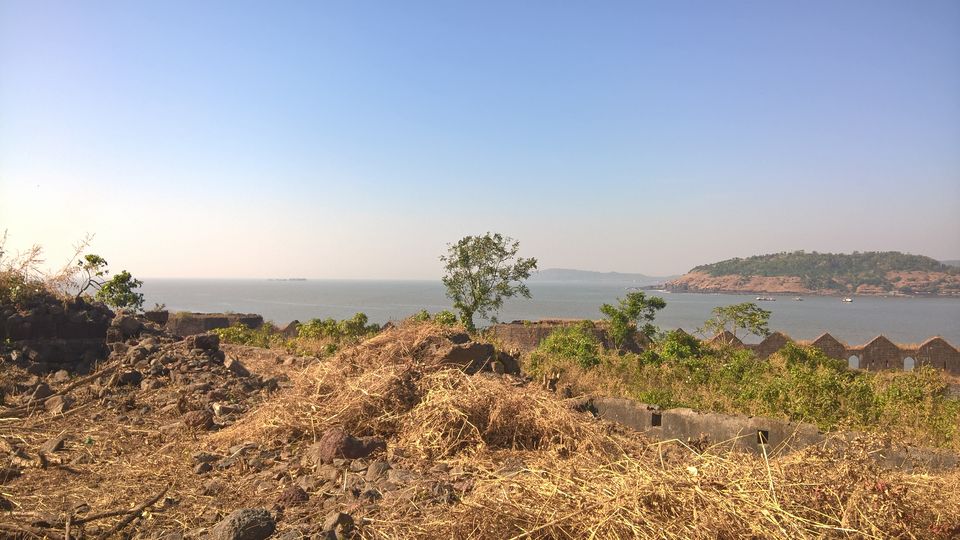 The closest place near Janjira fort would be "Rajapuri", a village nearby. The fishermen charge a minimal amount for "to and fro" service.
They allow you to wander inside the fort for 45 minutes ... which I think is too less time for people like me.
We took the Panvel road which goes towards Roha, Kolad, Indapur and then Tala - Murud Road. 
The roads were the best part about this trip. Came across one of the fantastic and unforgettable locations.
See this :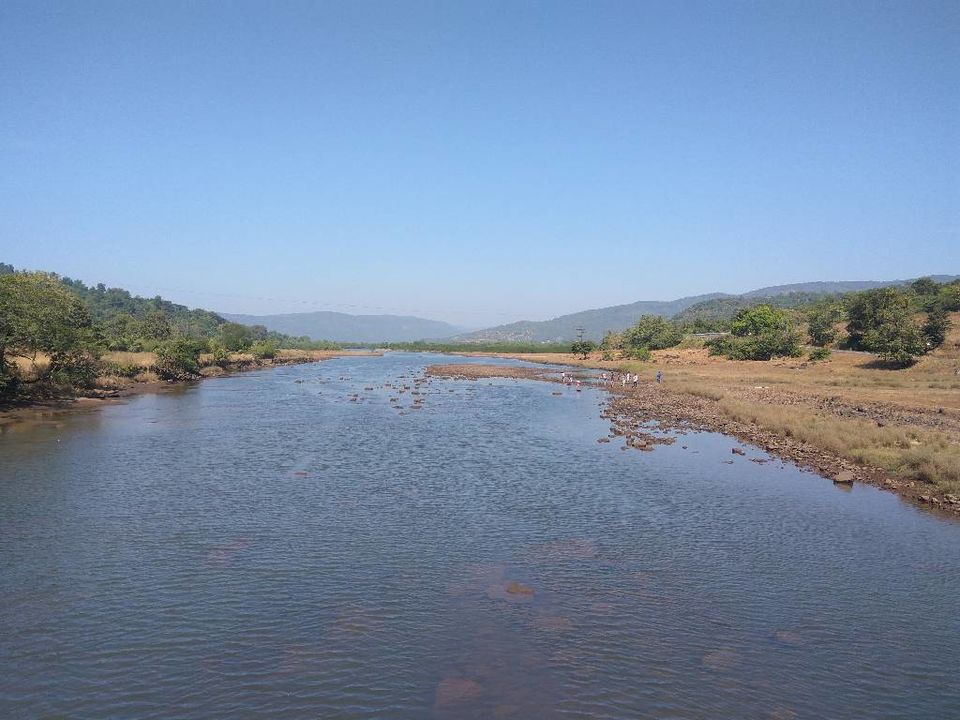 Just Imagine this place in Monsoon. I will be coming here, soon.
See this Also :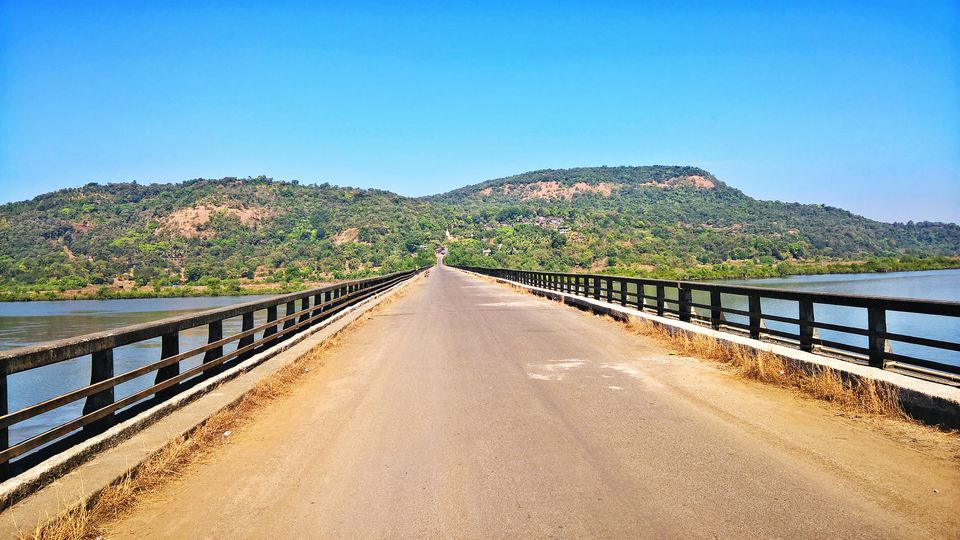 Another One :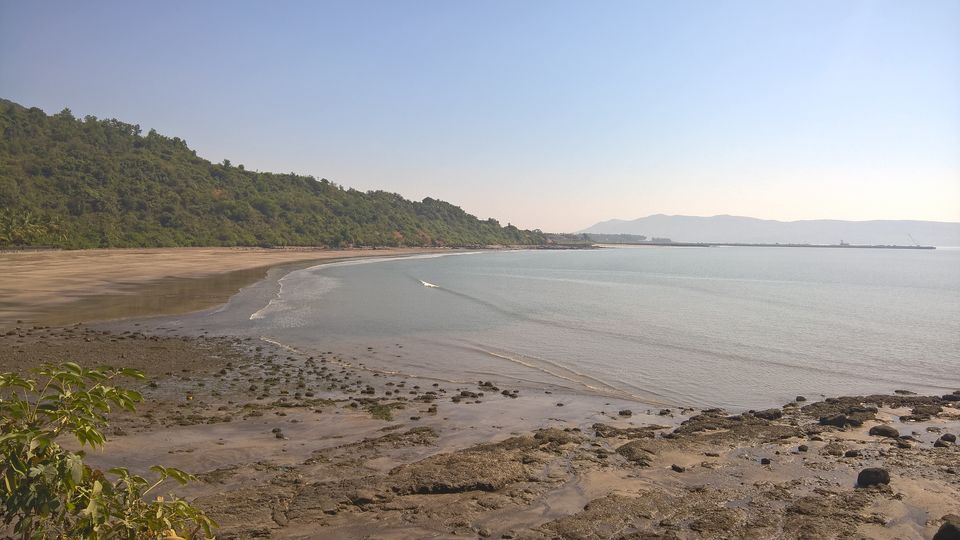 The return Journey was even much better. We took the coastal road which goes towards Murud Beach, Kashid - Alibag - Vadkhal - Mumbai 
The coastal roads are not in a good condition. It will take lot of time while returning. So drive, ride slow ...
Otherwise, the scene is out of movie. Look at this :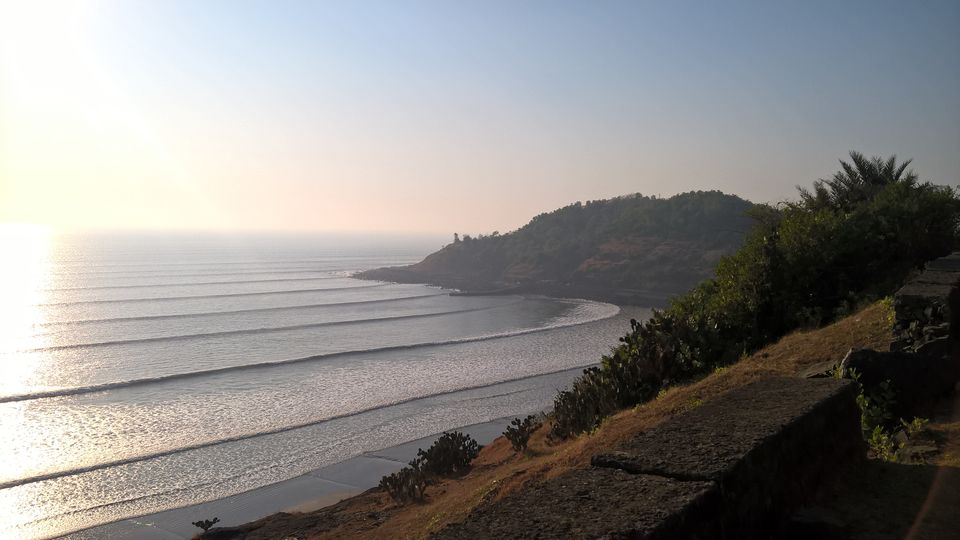 I hope you enjoyed reading this piece. 
I would just say, "Make time" ,.. "Give it a Try" !!!
Regards,
Da Punter